LOG IN. UPLOAD PICTURES.
The Philippines has
Zamboanga Shopping to help propagate the Chavacano Language
Zamboanga Del Sur News
Jump to navigation
Jump to search
Province of Zamboanga del Sur - Archived News of Zamboanga del Sur
---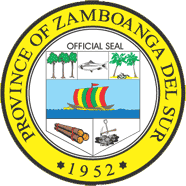 Seal of Zamboanga del Sur Province
Interactive Google Satellite Map of Zamboanga del Sur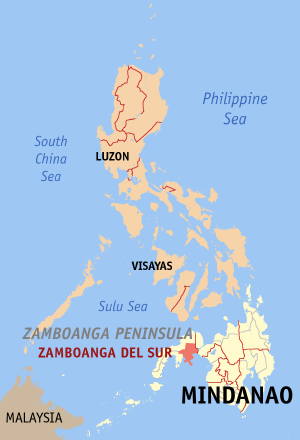 Zamboanga del Sur Map Locator

Municipalities within Zamboanga del Sur

Provincial Capitol of Zamboanga del Sur

Provincial Capitol of Zamboanga del Sur, Santo Niño, Pagadian city
Dietary supplement is a product that contains vitamins, minerals, herbs or other botanicals, amino acids, enzymes, and/or other ingredients intended to supplement the diet. The U.S. Food and Drug Administration has special labeling requirements for dietary supplements and treats them as foods, not drugs.
---
---
Manufacturers and distributors of dietary supplements and dietary ingredients are prohibited from marketing products that are adulterated or misbranded. That means that these firms are responsible for evaluating the safety and labeling of their products before marketing to ensure that they meet all the requirements of DSHEA and FDA regulations.
Lapuyan Falls: The favorite haunt of the fair Subanen maidens of Sitio Baga and all its neighboring areas, usual meeting place with many a young country swain in some secluded cavern beneath the rocky forest lane.

Lakewood, Zamboanga del Sur, Philippines

Village of Pedagan
Wars of ancient history were about possessions, territory, power, control, family, betrayal, lover's quarrel, politics and sometimes religion.
But we are in the Modern era and supposedly more educated and enlightened .
Think about this. Don't just brush off these questions.
Why is RELIGION still involved in WARS? Isn't religion supposed to be about PEACE?
Ask yourself; What religion always campaign to have its religious laws be accepted as government laws, always involved in wars and consistently causing WARS, yet insists that it's a religion of peace?
WHY??
There are only two kinds of people who teach tolerance:
The Bullies. They want you to tolerate them so they can continue to maliciously deprive you. Do not believe these bullies teaching tolerance, saying that it's the path to prevent hatred and prejudice.
The victims who are waiting for the right moment to retaliate. They can't win yet, so they tolerate.

Lintugop, Aurora
Pagadian City, Zamboanga del Sur

Provincial human resource management office of santo niño pagadian city

Civil Service Commision office in santo niño pagadian city
By Leah Agonoy (PNA)
PAGADIAN CITY, Zamboanga del Sur -- Huge waves destroyed 10 houses that were mostly made of light materials on Monday (August 5) in the coastal barangay of Dumagoc, this city.
Resident Nenita Revilla said they were caught by surprise when huge waves struck the village at 6 a.m., as it was not raining and the weather was calm.
Revilla said they had to evacuate to a safer area since her daughter just gave birth a few days ago.
She described the situation as frightening since they have not experienced similar phenomenon in the past, even during typhoons.
Rosita Calunod, 77, a neighbor of the Revillas, said she was also shocked by the incident. Her house was among the 10 houses that were destroyed. All her kitchen utensils were washed away.
Calunod, a barangay worker, was cleaning the covered court at the time of the incident.
Lt. Commander Paul Ryan Gonzales, the provincial Coast Guard station chief, said they have advised the fishermen to be extra cautious even if there was no weather disturbance.
Several fishing boats have docked at the port of this city.
Rodel Tolentino, one of the boat captains, said they decided to dock since "the weather was not good."
"The safety of the crew is our priority," Tolentino added.
Diomedes Sinon, Dumagoc barangay captain, said they have yet to assess the extent of damage caused by the huge waves. He assured affected families will be provided assistance.
By Lorenz S. Marasigan
THE Department of Public Works and Highways (DPWH) is fast-tracking the construction of four new evacuation centers in Zamboanga to provide liveable temporary shelters for residents in times of calamities and disasters.
Public Works Secretary Mark A. Villar said he has "ordered the accelerated implementation" of a project that aims to build the evacuation centers in the municipality of Cabatangan in Zamboanga City, municipalities of Labangan and Dinas in Zamboanga del Sur and in the municipality of Siocon in Zamboanga del Norte.
Villar said the project will ensure that residents affected by natural disasters will have a safe and livable evacuation center in case of calamity or other emergencies.
He did not give a specific timeline, and a spokesman from his office has yet to respond to the BusinessMirror's request for clarification as of press time.
Already, the public works department has completed three of these facilities costing P102 million in Zamboanga. These are in the municipality of Labason and in Dipolog City, Zamboanga del Norte; and in the municipality of Imelda, Zamboanga Sibugay.
These facilities are built to be gender-sensitive, and can likewise accommodate persons with disability. They have provisions for wheelchair ramps, railings, separate toilets for male and female, an infirmary, laundry and drying room, and an accommodation area.
"By providing strong and well-equipped evacuation centers, there will be no or less disruption for students since schools are no longer used as temporary shelter," Villar said.
In September, President Duterte instructed the National Disaster Risk Reduction and Management Council to build more evacuation centers to minimize the use of school buildings during typhoons and other natural calamities.
Duterte made this directive after Education Secretary Leonor Magtolis Briones reiterated her concerns that the use of school buildings as evacuation centers disrupts the flow of classes.
Briones said the use of school buildings forces government educators to hold classes in temporary learning shelters "which exposes them to greater risks."
By Leah Agonoy (PNA)
PAGADIAN CITY, Zamboanga del Sur -- A total of 275 soldiers from different Army divisions are undergoing snipers training at Camp Sang-an that houses the Army's 1st Infantry Division headquarters in the neighboring town of Labangan, officials said Wednesday (August 7).
Capt. Clint Antipala, Army's 1st Infantry Division information officer, said the Squad Snipers Training Class-3, which started Tuesday (August 6), is a six-week course designed to develop the soldiers' fighting capability particularly in honing shooting ability.
Antipala said the training also aims to enhance the participant's knowledge, skills, attitude and confidence in delivering shots using the standard issued assault rifle R4A3.
Maj. Gen. Roberto Ancan, the Army's 1st Infantry Division commander, encouraged the participants to take advantage of the training, learn and develop their skills in shooting and remember the core competency--warfighting.
"We aimed in making our Army equipped, modernized, highly disciplined and motivated that has established a respectable image and capable of addressing all internal and external security threats," Ancan said.
"Bear in mind that many people sleep peacefully at night because there are men stand ready to protect them and that is our sworn oath," Ancan added.
Ancan told the participants to be "technically and tactically proficient" and apply what they would learn in the training. "Hit the armed enemy who continues to sow terror to our communities," he said.
The training is being conducted by the Mobile Training Team, Marksmanship Training School of the Army's Training and Doctrine Command.
By Antonio Manaytay
IPIL, PHILIPPINES – Three Army battalions under the First Infantry Division have new battalion commanders following the Joint Change of Command ceremony Monday, August 5 held in Camp Sang-an in Labangan, Zamboanga del Sur.
Maj. Gen. Roberto Ancan, 1ID commander, said the new battalion commanders are Lt. Col. Ray Tingson, and Lt. Col John Andrada, and Lt. Col. Rufino De Leon.
Tiongson, formerly assigned as the Assistant Chief of Staff for Civil Military Operations of the division, will take over the leadership of the 10th Infantry Battalion (IB) from Andrada.
Andrada, on the other hand, will replace De Leon as the battalion commander of the 97th IB based in Pinan, Zamboanga del Norte.
De Leon is the new commander of the 5th IB, formerly headed by Lt. Col. Ryan Severo, who is set to be assigned in Higher Headquarters.
Ancan, during the ceremony, told the newly-assigned battalion commanders to "give your best shot and I can assure you that my full support together with all the Tabak Troopers will always be extended to you."
"Stay focused on your role as commander in the accomplishment of the mission and the welfare of your men," the division commander said.
By Leah D. Agonoy (/lb, Inquirer Mindanao)
PAGADIAN CITY — A local Army commander has credited intensifying civilian-led information drives to shun away from the communist movement for the recent surrender of New People's Army (NPA) guerrillas here.
A group of six Maoist fighters, five of whom were newbies, gave themselves up to authorities in Zamboanga del Sur Friday morning, August 2.
Army Lt. Col. Marlowe Patria, 53rd Infantry Battalion commander, said the group was led by a certain Ka Diego and they operated in the vast hinterlands of Barangay Lison Valley here.
On Friday morning, August 2, Lison Valley barangay chair Joel Babayson presented the six guerrillas to military and provincial officials, along with four handguns and several ammunition.
According to Patria, Babayson and several others were instrumental in talking the rebels out of the communist movement.
The group's leader, Ka Diego, 30, has been an NPA fighter for over three years, while the rest were new recruits, still warming up to its ways in the last three months, Patria said.
Patria added that the youngest NPA recruit who surrendered was 17 years old.
He credited the intensified information drive of the local governments in their respective communities for "encouraging these rebels to return to the government's fold."
"The good news about the benefits and privileges of returning to the fold of the law has reached them … They are provided an option and that enables them to decide to go down from the hinterlands and return to their normal lives with their families," Patria explained.
Patria said the Army has been conducting regular patrols in the city's hinterland villages to guard the implementation of infrastructure projects.
These patrols, Patria added, could have also put pressure on the rebels in the area since the military has maintained its continued presence there.
The NPA is the armed wing of the Communist Party of the Philippines, which is fighting to take over political control in order to build a socialist state.
It follows the strategy adopted by Chinese communist Mao Zedong to win in 1949, which is advancing military strength and gaining victories from the countrysides to the cities to conquer the center of power.
By Leah Agonoy (PNA)
PAGADIAN CITY, Zamboanga del Sur -- To foster a positive learning environment and encourage kids to go to school, parents and teachers of a school in nearby Mahayag town painted the entire campus with Hello Kitty images.
Photos of the school buildings, which became trending on social media site Facebook, were taken at the Compound Elementary School located in Sitio Compound, Barangay Panagaan, Mahayag, some 50 kilometers from this city.
The Hello Kitty-themed campus attracted not only students but visitors as well from other areas of this province.
Mary Ann Vale, Compound Elementary School head, said the low enrollment this year prompted them to paint the school with Hello Kitty, with the support of the parents and other stakeholders.
So far, Vale said, they only have 84 students enrolled this year, adding that there were many dropouts in the past years.
Most of the dropouts are children of farmers, she said.
"They'd rather help to farm rather than walk for a few kilometers to and from school every day," she added.
Jason Cajote, Department of Education's (DepEd) North Mahayag District supervisor, admired the efforts of the teachers, parents, and other stakeholders who helped realize the project.
"They were motivated by their goal to attract the students, especially those who no longer wanted to finish schooling, Cajote said.
"I love the design, Hello Kitty, my favorite cartoon character," Prinzel Vismanos, a Grade 6 student, excitingly said.
"Kudos sa naka idea ani (Kudos to the one who thought of the idea)," Shy Aclan said on her Facebook page.
"Clean kaau ang school. For sure Ganahan mo school mga kids ani...Congrats!!! (The school is very clean. This will surely encourage the kids…Congratulation!!!)," another Facebook post said.
"Wow! Very much kaayo jud! My salute to everyone!" Snowflakes Algie also commented.
Vale is optimistic the number of students will pick up in the next school year.
By Teofilo Garcia, Jr. (PNA)
ZAMBOANGA CITY -- Six units of the Police Regional Office-9 (PRO-9) have been conferred proficient status under the Performance Governance System (PGS) of the Philippine National Police.
Brig. Gen. Froilan Quidilla, PRO-9 director, said Tuesday that the Regional Mobile Forces Battalion-9 (RMFB9) and Zamboanga del Sur Provincial Police Office (ZSPPO) got the "Gold Eagle Award" after garnering an over-all rating of 96.14 percent and 95.04 percent, respectively.
Quidilla said Isabela City Police Station, which got 94.61 percent, Zamboanga City Police Office with 94.35 percent, Zamboanga Sibugay Police Provincial Office with 92.84 percent and the Zamboanga del Norte Provincial Police Office with 90.26 percent, all bagged the "Silver Eagle Award", respectively.
Leading the conferment rites Monday were Lt. Gen. Camilo Pancratius Cascolan, chief of the directorial staff of the Philippine National Police (PNP) and chairman, Technical Working Group on PNP PATROL Plan 2030; Brig. Gen. Noel Baraceros, director of PNP Center for Police Strategy Management (CPSM); Pedro Rufo Soliven, chairman of Regional Advisory Council-9, and members of the PRO-9 Command Group.
Cascolan has expressed appreciation to the Regional Advisory Council of PRO-9 for their "continuous support and contribution to the police through the years."
PGS is part of the PNP Peace and Order Agenda for Transformation and Upholding of the Rule-Of-Law (PNP- P.A.T.R.O.L) Plan 2030. It has four stages: initiation, compliance, proficiency and institutionalization, which aim to improve the quality of police services to the community, strengthen the capabilities of law enforcement as well as to develop all PNP personnel's well-being.
The proficiency evaluation process includes the strategic readiness test, performance audit which were conducted focusing on the alignment of the activities, projects, and initiatives to the strategy.
Meanwhile, Quidilla said PRO-9 is now bracing for the fourth stage and final stage of PGS, which is the institutionalization. He is optimistic that PRO-9 will eventually pass the last stage of PGS with flying colors.
By Bong Garcia (SunStar Philippines)
A FARMER was killed while his wife escaped unscathed in a gun attack in the province of Zamboanga del Sur, the police said Tuesday, July 30.
The Zamboanga del Sur Provincial Police Office identified the fatality as Jerry Andinas, 34, who sustained three gunshot wounds and died instantaneously.
The police said the incident happened around 4 p.m. Monday at Purok 6 in Conacon village, Bayog, Zamboanga del Sur.
Investigation showed that Andinas and his wife, Sanabel, were on their way home after they harvested corn at the farm of his uncle, Benito, when shot by two unidentified gunmen.
The police said the suspects fled towards the village of Lower Conacon, Bayog after the incident.
By Jocelyn P. Alvarez (ALT/JPA-PIA9/Zamboanga del Sur)
PAGADIAN CITY (PIA) -- Dengue cases in the entire province of Zamboanga del Sur has peaked to 2,575 with 21 deaths recorded as of July 25, 2019 which may possibly bring the provincial government to declare the entire province under a state of calamity, said Dahlia Aseniero, Health Education and Promotion Officer (HEPO) of the Integrated Provincial Health Unit (IPHO).
Comparative data shows that in 2018, dengue cases in the province was recorded at 799 as compared to 2,575 in 2019, which is 231% higher than that of previous year.
Data from the health department revealed, of the more than two thousand recorded dengue cases, 1,193 victims belonged to the age group 1 to 10 years old; 938 to age group 11-20 years old; 308 to age group 21-30 years old; 110 cases to 31-40 years old; 136 dengue cases to age group 41 to 60 years old, 46 cases to age group 61 years old and above.
Asenierio called on the public to get involved in the fight against dengue and religiously practice the 4S habit which include Search and destroy breeding sites; Seek early consultation; Self-protection; and Say yes to fogging only in hotspot areas where increase in cases is registered for two consecutive weeks.
She said indiscriminate fogging does not eliminate larvae but only drives away adult mosquito. "Indiscriminate fogging creates a false sense of security and public perception as immediate vector control."
Common breeding habitat of aedes mosquito include leaf axil, coconut shells, tree, rock holes, drums, water containers, discarded vehicle tires, tin cans, earthen jars.
Dengue infection is an arthropod-borne viral disease, which may vary from a simple Dengue Fever (DF) to a more serious Dengue Hemorrhagic Fever (DHF) and its subsequent fatal form, the Dengue Shock Syndrome (DSS).
According to DOH, DF and DHF continue to be a major public health concern not only in Zamboanga del Sur but in the entire Zamboanga Peninsula as well. Cases have been observed not only in urban areas but there is a wide and fast distribution of the disease in most rural areas.
Currently, the only methods of preventing and controlling Df/DHF are to ensure prompt diagnosis of fever cases and appropriate clinical management.
By Leah D. Agonoy (Philippine Daily Inquirer)
AURORA, Zamboanga del Sur—In an unfinished house in Brgy. Monte Alegre here, a mother and her child lie inside a white wooden coffin, victims of the mosquito-borne dengue disease.
The mother, 23-year-old Nonette Sabasales, died on Tuesday (July 23) at the Mayor Hilarion A. Ramiro Sr. (MHARS) Medical Center in Ozamiz City after a four-day bout with the disease.
At the time of her dengue infection, Nonette was seven months pregnant, expecting a baby in September.
According to her mother, Jenelia Sabasales, Nonette first had a high fever, then experienced joint pains as rashes also showed throughout her body.
She also suffered later from diarrhea, Sabasales said.
Nonette was first rushed to the Lanao del Norte Provincial Hospital in Baroy, Lanao del Norte, then transferred to Ozamiz City upon the advice of doctors who said her pregnancy complicated her situation, Sabasales added.
Around noontime on Tuesday, Sabasales said she was informed that the baby in Nonette's womb had died.
Last words
Nonette, the seventh of Sabasales' eight children, died later in the evening.
Doctors then performed an abdominal delivery for the child in Nonette's womb.
Before she breathed her last, according to Sabasales, Nonette left word that her baby be named Angelo if it's a boy, or Michaela if it's a girl.
By Julie Alipala (Reporter, Inquirer Mindanao /lzb)
ZAMBOANGA CITY, Zamboanga del Sur –– An Indian national was shot dead at Purok 5, Barangay Talisayan here around 1:30 p.m. on Friday, July 26.
Police Major Chester Natividad, chief of Police Station 9 here, identified the victim as Singh Narinder, a businessman living in Barangay Tumaga.
Eyewitness accounts say that Narinder was aboard his motorcycle when two motorcycle-riding armed shot him. The gunmen fled towards the direction of the city proper.
Scene of the Crime Operatives were still gathering evidence in Talisayan, about 24.4 kilometers from the city proper.
Narinder was engaged in money lending, police said.
By BONG GARCIA
A FARMER died in a collision between a cargo truck and a motorcycle along the highway of Zamboanga del Sur, the police said Thursday, July 25.
Police Major Helen Galvez, Police Regional Office-Zamboanga Peninsula information office, said the incident occurred around 2 p.m. Wednesday along the highway in the village of La Victoria, Aurora, Zamboanga del Sur.
Galvez identified the fatality as Danilo Tomaquin, 43, a farmer and a resident of Purok 2 in Barangay La Victoria village, Aurora.
She said investigation showed that a cargo truck bumped Tomaquin as he crossed the highway while driving an unregistered motorcycle.
Galvez said Tomaquin was thrown off the motorcycle brought about by the impact of the collision. He was rushed but failed to reach the hospital alive.
The cargo truck, driven by Mardomel Gubatan, 35, was traveling to Pagadian City coming from Aurora, Zamboanga del Sur at the time of the incident, she added. (SunStar Philippines)
By BONG GARCIA (SunStar Philippines)
A PUBLIC school teacher was killed in a gun attack in a school in the province of Zamboanga del Sur, the police said Tuesday, July 23.
Police Major Helen Galvez, Police Regional Office-Zamboanga Peninsula information officer, said the incident happened around 7 a.m. Monday at the national high school in Balongating village, Guipos, Zamboanga del Sur.
Galvez identified the victim as Narcisa Caay, 58, a Grade 6 class adviser and a resident of the village of Balongating.
She said investigation showed that Caay was inside her classroom when two unidentified men clad in jacket and half-face crash helmet appeared and shot the victim thrice with caliber .45 pistol.
The victim died instantaneously and the suspects sped off aboard a motorcycle towards north direction to the national highway, she added.
She said investigation continues in a bid to establish the motive as well as the suspect behind the incident.
By R. G. Antonet Go (PNA)
ZAMBOANGA CITY -- The Philippine Charity Sweepstakes Office (PCSO) said its Zamboanga del Sur branch has incurred PHP60 million in losses during the four-day stoppage of the PCSO's gaming operations, an official said Friday.
Raul Regondola, PCSO Zamboanga del Sur branch manager, said some 302 lotto outlets in the area were affected by the stoppage order.
Regondola said half of the PHP60 million losses would have gone to the charity funds of the PCSO.
"The supposed shares for charity funds was lessened due to the four-day stoppage," Regondola said, adding the PCSO is providing assistance to at least 70 indigent patients daily in this city alone.
He said the assistance include medicine, medical, dialysis, and chemotherapy.
President Rodrigo Duterte earlier ordered the closure of all gaming schemes operated, licensed, and franchised by the PCSO because of "massive corruption" on July 27.
The President lifted the suspension of PCSO's the Lotto operations on July 30, except for the Small-Town Lottery, Keno, and Perya ng Bayan.
Meanwhile, the PCSO official also asked the police to run after the financiers of illegal "swertres" operations, which is rampant in the province of Zamboanga del Sur.
PCSO's Zamboanga del Sur office covers the province of Basilan, Sulu and Tawi-Tawi, which are part of the Bangsamoro Autonomous Region in Muslim Mindanao (BARMM), this city and the province of Zamboanga del Sur.
By Jocelyn P. Alvarez (ALT/JPA-PIA9/Zamboanga del Sur)
PAGADIAN CITY (PIA) -- The differently abled community in Pagadian City is thankful for the continuous assistance being given to them by the national and local government.
"Dako among pasalamat sa City Government of Pagadian kay naghatag jud sila ug importansya sa mga Persons with Disabilities (PWDs) sama nako. Gitabangan mi sa employment." (We are thankful to the City Government of Pagadian for giving importance to PWDs like me. They provided us employment) , said Arlene Ababon, president, Pagadian City Federation of PWD .
"Akong mga uban nga deaf –mute, na-employ pud sila, ang uban job order, uban sab regular, " (my companions who are deaf-mute were also hired, some are job order and others are regular) she informed.
Ababon said they are appreciative of the benefits accorded to PWDs like the 20% discount , "nakuha jud namo among 20% discount sa mga palitonon like medicines ug exemption sa 12% VAT sa mga food chains and restaurants." ( we are enjoying the 20% discount in medicine and 12% VAT exemption in food chains and restaurants)
"Na enjoy pud namo among 5% discount sa grocery items sa mga dagkong mga tindahan diri," ( We are also enjoying our 5% discount in grocery items in big establishments here).
She said these benefits have a big impact in their daily living as it made life a little bit easy for them. "Napagaan among kinabuhi aning mga benipisyo para PWDs." (Life is a bit light with the benefits given to PWDs) .
She also takes pride of the various skills and livelihood training her federation has gotten from the national government like the Technical Education and Skills Development Authority (TESDA), Department of Labor and Employment (DOLE), Department of Trade and Industry (DTI) and other concerned agencies.
"Sa kamatuuran, naa mi atenan karon nga whole day training sa coconut and mango production," (matter of fact, we will be attending today a whole day training on coconut and mango production) she ended, as she gave her widest smile .
By Leah Agonoy (News Briefs, Philippine Daily Inquirer
PAGADIAN CITY, Zamboanga del Sur, Philippines — The Department of Health (DOH) in Zamboanga del Sur on Friday reported a sharp rise in dengue cases, which killed 19 persons in the province this year.
The DOH here said dengue cases in the province from January to early July this year had reached 2,991, a 70-percent increase compared to the 684 cases recorded in the same period last year.
Epidemiology Surveillance Unit officer Wilfred Agtina said Pagadian City had the highest number of cases at 406, from only 164 cases in the same period in 2018. Agtina said majority of the dengue patients were aged one to 10.
Other towns with high number of cases included Margosatubig, with 254 cases; Vincenzo Sagun, with 230; Dimataling, with 148; Labangan, 115; Midsalip, 111; and Kumalarang, 103.
By BONG GARCIA (SunStar Philippines)
A CANVASSER of a business establishment was killed while two others escaped unscathed in an ambush in Zamboanga del Sur, the police said Thursday, July 4.
Police Major Helen Galvez, Police Regional Office-Zamboanga Peninsula information officer, said the incident happened around 2 p.m. Wednesday at Purok 1 in Bag-ong Ariosa village, Molave, Zamboanga del Sur.
Galvez identified the fatality as Dionesio Omayao, Jr. alias Tatay, 50, canvasser of Rachel Emporium products and resident of the village of Upper Sta. Cruz, Lala, Lanao del Norte.
Unscathed were his two co-workers Roberto Montejo and Donald Miñoza.
She said investigation showed Omayao and his two companions were aboard two motorcycles traveling towards the national highway in Molave when ambushed by two unidentified gunmen.
She said Omayao died instantaneously while his two companions, who were riding on another motorcycle, managed to escape although the gunmen chased them.
The motive of the incident was believed to be robbery since Omayao's P5,000 sales of the day and wallet were missing, Galvez added.
By Jocelyn P. Alvarez
PAGADIAN CITY (PIA) -- Technical Education and Skills Development Authority (TESDA) Zamboanga Del Sur Provincial Office bared its plan to drumbeat delivery of government services in depressed and conflict-affected areas in the province.
TESDA Provincial Director (PD) Engr. Adrian Ampong said the authority is set to create programs that will support value chain.
"Value chain, meaning, ang prevalent livelihood sa barangay, sudlan nato ug training," (value chain means whatever prevalent livelihood that the community is into, we will come in with training) he said.
"The rest of the agencies nga naay mga programa, mo participate, mo counterpart o compliment sa atong ipadala nga training," (Other concerned government agencies with programs will compliment the training that we will bring-in in the community), Ampong added.
"Halimbawa, magpa training tag agriculture, sa rice farming, so naa ta'y tabang gikan sa Department of Agriculture (DA) para sa ilang pag supply sa similya sa rice; sa training part pud nato, mupadagan ta'g training sa masonry para sa paghimo sa dike; mupadagan ta'g training sa plumbing para maghimo sa irrigation; so kana tanan nag evolve na sa usa ka product na rice production, so ang barangay mahibalo nga naa ta'y gobyerno na mutabang nila." (For example, if we bring to the community training on agriculture, specifically for rice farming, DA will come in to compliment the services by providing rice seeds. For our part, we will conduct training on masonry for the installation of dike and plumbing for the construction of irrigation. These all evolve in one product, which is rice production, so the community will realize that there is a government that is willing to help them.) Ampong explained.
The said program is specifically focused for rebel returnees and identified barangays in the province prone to insurgency to help them have a better quality of life as anchored on Executive Order No. 70 under President Duterte's directive to craft a concrete program that covers shelter, employment and livelihood that will eventually lead to a sustained peace and order in the country. (ALT/JPA-PIA9/Zamboanga del Sur)
By Leah Agonoy (PNA)
PAGADIAN CITY, Zamboanga del Sur --The National Police Commission (Napolcom) held a seminar Thursday to orient police chiefs and newly-elected local chief executives on deputation and service-oriented policing system.
Lawyer Pablito Abad, Napolcom-9 director, shared the concept of community service-oriented policing (CSOP) system to 21 municipal mayors and 27 chiefs of police of this province who attended the orientation seminar at the Provincial Capitol here.
Abad said local officials and the police force can help improve the country's policing system by working together to deliver basic services to the community.
Lawyer Alexis De Lima, the representative of Napolcom Satellite Office in Zamboanga City, discussed the basic powers and functions of local executives delegated to them by the commission.
De Lima said the newly-elected officials, by operation of law, are officially deputized by the commission even without the formal oath-taking.
Among the powers of the mayors, he said, include the deployment of police personnel and formulation safety plan, as well as the authority to choose the chief of police according to the eligibility standards provided by law.
Abad said Napolcom's role is to ensure that local chief executives and police chiefs "properly exercise their tasks based on the authority given them by the law."
Zamboanga del Sur first district Rep. Divina Grace Yu, the activity's guest of honor, underscored the importance of the seminar in raising the awareness of local officials on their roles and responsibilities.
"We look forward to a real peace and order. Not a peace and order instilled by fear but knowing that we are safe as we go out to our community," said Yu, whose husband, Victor, is the governor of the province.
The seminar is a requirement of the Department of Interior and Local Government (DILG) to orient the elections officials on the priorities of the current administration and their state of local development and preparing them for effective local governance.
By Leah Agonoy (PNA)
PAGADIAN CITY--A high-value target and a former drug surrenderer were arrested in a buy-bust operation in this city, a police official said on Tuesday.
Lt. Col. Alvin Saguban, Pagadian City police chief, identified the arrested suspects as Ian Belano Chiu, 39 and Amir Pakil, 29. They were nabbed in a buy-bust operation around 11:50 p.m. Monday in Barangay Santiago.
Saguban said Chiu, a high-value target, and Pakil, who had already surrendered under the government's Oplan Tokhang, yielded some PHP10,000 worth of suspected shabu and marked money.
He said the suspects were being detained at Pagadian City police headquarters while a case of violation for Republic Act 9165, otherwise known as the Comprehensive Dangerous Drugs Act of 2002, is set to be filed against them.
By Leah Agonoy [Inquirer Mindanao, Leti Z. Boniol (Editor)]
PAGADIAN CITY –– A soldier was killed when his motorcycle collided with a passenger van in Barangay Navalan, Tukuran, Zamboanga del Sur Monday night, July 8.
Police Captain Nur Mahadi of the Tukuran police identified the victim as Staff Sergeant Delfin Balansag Austria, a resident of Molave town and assigned at the 1st Infantry Division in Camp Cesar Sang-an, Barangay Pulacan, Labangan town.
Mahadi said Austria was driving his motorcycle from Molave, en route to the military camp, when it swerved towards the left lane of the road.
Austria's motorcycle then collided with a passenger van driven by Silvestre Maata Villar, who was en route to Molave from Pagadian City.
Austria was immediately brought to the Camp's hospital but was declared dead on arrival by Dr. Ester Irene Lacson, the attending physician.
Mahadi said the driver of the van was temporarily held under the custody of the Tukuran Police Station for further investigation while the soldier's body was transferred to a funeral parlor in Pagadian City.
By BONG GARCIA (SunStar Philippines)
THE Department of Social Welfare and Development (DSWD) announced that so far some 34,454 families have benefited from the agency's distribution of family food packs here in the region.
Fatima Caminan, DSWD assistant regional director for operations, said this came about as the agency continues to distribute food assistance to farmers affected by the El Niño weather phenomenon here in the region.
Caminan said the beneficiaries, who head of the family are farmers, are from the provinces of Zamboanga del Norte, Zamboanga del Sur, and Zamboanga Sibugay.
Caminan said each family food packs contain sardines, coffee, three kilograms rice, and other canned goods.
She said they had been distributing food packs "two months ago and is still on-going."
She said the distribution of food packs is aimed to help alleviate the plight of the farmers, whose crops were damaged due to the El Niño weather phenomenon.
She said the beneficiaries of the food packs was provided by the local government units and validated by the provincial and municipal agriculturist.
Meanwhile, she said they have requested the DSWD central office for funding intended for cash-for-work program for the farmers affected by the El Niño weather phenomenon.
By Bong Garcia (SunStar Philippines)
TWO people, including a former soldier and most wanted person, were separately arrested in law enforcement operations here in the region, the police said Saturday, July 6.
Police Major Helen Galvez, Police Regional Office-Zamboanga Peninsula information officer, identified the arrested suspects as Edward Acosta, 32, a former Philippine Army personnel, and Renato Ordaneza, 32.
Galvez said Acosta was arrested after being served a search warrant around 10:50 p.m. Friday at Purok 4 in Tigbangangan village, Kabasalan, Zamboanga Sibugay.
She said confiscated from the possession of Acosta were 12 small-size heat-sealed plastic sachet of suspected "shabu" (methamphetamine hydrochloride), a caliber .45 pistol with ammunition, a sling bag, and illegal drug paraphernalia.
Ordaneza was nabbed after being served a warrant of arrest around 3 p.m. Friday at Purok 3 in Kagawasan village, Dimataling, Zamboanga del Sur, Galvez added.
She said Ordaneza has two standing warrant of arrest for violation of the Comprehensive Dangerous Drugs Act of 2002 and murder issued by the court of San Miguel, Zamboanga del Sur.
The police officer said the suspect is listed as the Top 6 most wanted person in the province of Zamboanga del Sur.
By Tina Santos (WITH A REPORT FROM LEAH AGONOY, Philippine Daily Inquirer)
The nongovernmental organization Save the Children Philippines has asked lawmakers for the immediate crafting and passage of a measure prohibiting physical and humiliating punishment on children as it condemned the abuse of an 8-year-old girl in Pagadian City, who was made to kneel on live embers for a perceived misdeed.
According to lawyer Albert Muyot, chief executive officer of Save the Children Philippines, hurting children, through physical and psychological means, is never acceptable as this could lead to permanent and harsh results, including death.
Early dismissal
"Physical and humiliating punishments have devastating impact on children," Muyot said in a statement on Wednesday.
"What the 8-year-old little girl from Zamboanga del Sur experienced in the hands of her mother clearly constitutes child abuse," he added.
The girl, a third grader, was forced by her mother to kneel on live ember as a punishment over suspicion that she skipped classes on June 24.
It turned out that the girl's teacher dismissed the class early to allow the children to celebrate the feast of St. John the Baptist.
The girl left her bag in the classroom and when she returned to get it, the room was already locked.
When she went home, her mother told her to go back to school and get her bag. When the girl returned still without the bag, her mother hit her then went to the kitchen to get burning firewood and made her kneel on live embers.
The teacher found out about the incident after she visited the girl in the family's house on June 28, as she had been puzzled by her student's unusual absence for days. The teacher immediately reported the girl's condition to barangay officials and the police.
Corporal punishment
Muyot lamented that the practice of physical and humiliating punishment is acceptable to many Filipino parents. He said the girl's parents were reported to be in the habit of beating up their children.
"Every year, corporal punishment kills thousands of children around the world, and injures and handicaps many more," Muyot said.
He cited the results of the 2016 National Baseline Study on Violence Against Children published by the Council for the Welfare of Children, which showed that in the Philippines, three of five children suffer from physical violence, most of which happen at home and in the hands of their parents and caregivers.
The study, he added, indicated that corporal punishments in the home include spanking with a bare hand, rolled paper or stick and pulling the hair, pinching or twisting of ears. Other forms of severe abuse are slapping, kicking, smothering, tying, drowning and burning.
Save the Children Philippines, Muyot said, is advocating positive discipline that promotes stronger bond and open communication between children and parents.
"The group conducts positive discipline training for parents and teachers to ensure that children do not suffer from physical and humiliating forms of punishments," he said.
"Discipline is not the same as punishment, but rather teaching and guiding them in ways that make them feel loved and respected. If our goal is for children to grow up to be self-disciplined, responsible, nonviolent, respectful and good people, then we need to teach them that by treating them right and by being good role models, particularly in their homes where they should feel the most love and protection," Muyot said.
By Gideon C. Corgue (EDT/GCC/PIA-Zamboanga del Sur)
PAGADIAN CITY (PIA) -- After six years of being out of the political limelight, the newly-installed mayor of Pagadian City promised to pursue his flagship programs for the poor.
In the recent turn over and acceptance ceremony at the city hall grounds, Mayor Samuel S. Co announced that after his political party won the 2019 midterm elections by a landslide victory, he vowed to fulfill his promises he made to the people during the campaign period.
Co said his administration will focus on the following priorities: infrastructure projects, medical care for the poor, improved peace and order, development of tourism, and reducing poverty.
Co said in one or two months- time, he will prioritize the operation of Danlugan Hospital and conversion of the 3rd and 4rth floor of City Commercial Center as temporary tertiary hospital for the poor people to access mainstream health care services.
The good mayor said he wants that no one will be denied care because of inability to pay.
He also said that he will equip the Pagadian City Police force with vehicles and communication equipment saying that these are the key factors in making the city peaceful and orderly.
He also said that he will stop the illegal operation of unregistered tricycles particularly the Bajaj (locally known as "Bao-Bao") that continue to infuriate the tricycle operators and drivers who religiously pay for franchise and mayor's permit.
"Starting next month there will be no more illegal tricycle (Bao-Bao) that will operate in the city," Co urged.
Co said that in pursuing the social and infrastructure programs of his administration, Pagadian will become the fastest growing city of Mindanao.
By Gideon C. Corgue (EDT/GCC/PIA-Zamboanga del Sur)
PAGADIAN CITY (PIA)-- "This administration values honest service, love, sacrifice and care for the people".
Thus disclosed Governor-Elect Victor J. Yu during the mass oath-taking ceremony of the 266 newly elected officials of Pagadian City and Zamboanga del Sur recently at the city gym here.
As a strong advocate of good governance and transparency, Yu said his administration is fully dedicated to the welfare of the people.
He said his administration does not prevent people from coming in.
"My administration is open to all. There is no wall or fence that will prevent people from coming in," Yu proudly said adding that it is their great commitment and integrity to serve the public.
He also said that in their 3-year term of office, his administration will fulfill their campaign promises by not delaying the implementation of the social and infrastructure projects to better serve the people.
"I encourage the LGUs through their local chief executives to maximize their time and submit development plans for their projects in order to help our constituents," Yu urged.
Meanwhile, First District Representative Divina Grace Yu appealed to the governor to include in his top priority agenda the programs and projects for the women, children and tourism.
"I am appealing to the hardworking governor to include the programs and projects for women because they are the active drivers in bringing about positive change, the children because they are our future leaders and tourism, to promote the province to foreign investors," she said.
Second District Representative Leonardo Babasa, Jr. encouraged the newly-elected officials to perform their duties with utmost responsibility.
"It is now our business as public servants to serve our constituents 24/7 and make sure that the needs of our people are fulfilled at a day," Babasa urged.
Governor Yu thanked the many inspiring individuals, organizations and friends for their support and made a landslide victory in the 2019 midterm elections.
By Leah Agonoy (Inquirer Mindanao)
FOR COMING HOME WITHOUT SCHOOLBAG
PAGADIAN CITY, Zamboanga del Sur, Philippines — An eight-year-old girl in third grade failed to go to school for days after her mother forced her to kneel on embers for a perceived misdeed on June 24, the Feast of St. John the Baptist.
That day, the teacher dismissed the class early in the afternoon to allow the children to celebrate the St. John the Baptist Day by enjoying the rain.
Claire (not her real name) related to the INQUIRER what had happened to her.
On being dismissed, she left her bag in the classroom, planning to get it later. But when she returned to the classroom it was already locked.
So she went home, which was just walking distance from school, without her bag.
The mother, suspecting that Claire had skipped classes, told her to go back to school and get her bag.
The girl did so. Of course, the classroom was still locked.
(Zamboanga Del Sur Police Report)
V. SAGUN, Zamboanga del Sur - Operatives of Vincenzo Sagun Municipal Police Station conducted manhunt operation (Service of Warrant) at Purok Mangga, Barangay Linoguayan, Vincenzo Sagun, Zamboanga del Sur at about 6:00 PM June 13, 2019.
Police Brigadier Gen. Froilan F Quidilla, PRO9 Director said the operation resulted in the arrest of Florencio Bustamante Y Albaracin, 46 years old, married, farmer and a resident of Purok Mangga, Barangay Linoguayan, Vincenzo Sagun, Zamboanga del Sur.
He was arrested by virtue of warrant of arrest issued by Presiding Judge of RTC, Ninth Judicial Region, Branch 29, San Miguel, Zamboanga del Sur for the crime of Attempted Murder docketed under Criminal Case Number 19-075 dated June 4, 2019, with bail bond recommended amounting to Php 120,000.00.
The arrested person is now in custody of Vincenzo Sagun MPS for proper disposition.
By Gideon C. Corgue (EDT/GCC/PIA9-Zamboanga del Sur)
LABANGAN, Zamboanga del Sur(PIA)-- The local government unit of Labangan town, in partnership with the Philippine National Police and Sangguniang Kabataan Federation, joined the kickoff celebration of the International Day Against Drug Abuse and Illicit Trafficking (IDADAIT) at the Municipal Covered Court here on June 26.
IDADAIT is a yearly event observed simultaneously every 26th of June by UN-Member Countries as an manifestation of its purpose to fortify action and cooperation to attain the goal of an international society free of illegal drugs and drug abuse.
The celebration was highlighted with an opening of volleyball cup with the theme "Bola Kontra Droga, Bola Para sa Kapayapaan", signing of pledge of commitment, and Zumba dance.
Vice Mayor Marlon Valenzuela said the LGU officials are determined to help and cooperate with the PNP in their anti-drug campaign saying that illegal drugs destroy family and society and it can deter the progress of our country.
He also recognized the vital role of the SK officials in the anti-illegal drug activities in the community.
"The active involvement and cooperation of the Sangguniang Kabataan in the government's anti-illegal drug campaign is very important because they are the future leaders of our country," Valenzuela said.
Zarouf Dhen Manupac, the SK Federated President, said the youth have contributed in the anti-illegal drug campaign of the government.
He said that the SK officials are firm in their commitment to solve the problems of drug by signing the pledge of commitment .
"The signing of pledge of commitment is a manifestation of our strong support to the Anti-Illegal Drugs Program of the government. We pledge to carry out our obligations to keep ourselves , our families, and our country drug- free," Manupac said.
He also said that through the sports program, it will serve as an opportunity to divert the attention of the young people from illegal drug activities.
By Carmela Martinez
A magnitude 4.0 earthquake shook Zamboanga del Sur, Lanao del Sur, and Maguindanao Sunday morning, the Philippine Institute of Volcanology and Seismology (Phivolcs) reported.
The earthquake was tectonic in origin and its epicenter was located 39 kilometers northwest of South Upi, Maguindanao.
Phivolcs said it was felt at 9:10 am with a depth of focus of 1 kilometer.
The following intensities were felt in these areas:
• Intensity 2
Cotabato City
Phivolcs also said it was felt under the following intensities:
• Intensity 2
Cotabato City
• Intensity 1
Kiamba, Sarangani
No aftershocks and damage are expected from the tremor.
By Betheena Unite
A key road network that will link two provinces in Zamboanga Peninsula is nearing completion and will soon drastically cut travel time from six hours to only two hours, Public Works and Highways Secretary Mark Villar bared.
Villar on Friday announced that the Sindangan- Bayog-Lakewood Road linking Zamboanga del Sur to Zamboanga del Norte is now almost complete as construction is now "substantially completed."
Its 36-kilometer section has been substantially completed, Villar said, while an additional 15-kilometer portion of the road traversing multiple municipalities in Zamboanga del Sur and Zamboanga del Norte is underway.
The secretary furthered that the road network will connect Dipolog-Sindangan-Liloy Road in Zamboanga del Norte to Jct. Tubod-Lakewood Road in Zamboanga del Sur.
The road is also expected to provide better access to services and help tourists discover the hidden wonders of Zamboanga Peninsula.
Meanwhile, the 26.68-kilometer road leading to Nancy Falls in Zamboanga City is being paved to boost economic and tourism activities in Zamboanga del Sur.
According to the secretary, a total of P1.1-billion was allotted for the improvement of the road leading to the tourism site from the junction of the national Highway to Ayala – La Paz Road in Barangay La Paz. The road project is now 80.77 percent complete.
By Leah Agonoy [Leti Z. Boniol (Editor), Inquirer Mindanao)
PAGADIAN CITY –– A woman soldier and her sister were declared dead upon arrival at the hospital here after the motorcycle she was driving crashed into a passenger bus in Barangay Lantian, Labangan, Zamboanga del Sur at 6:30 a.m. Friday.
Chief Master Sergeant Kit Mayol of the Labangan police said Private Elmae Joy Indangan assigned at the 54th Engineering Brigade of the Philippine Army and her sister Niezel Mae Indangan, were traversing the national highway in Barangay Lantian on their way to Pagadian City when they suddenly lost balance and collided with a Rural Transit Mindanao Inc. passenger bus heading towards the opposite direction.
The two were rushed to the Zamboanga del Sur Medical Center in Pagadian City but were declared dead on arrival by attending physician Dr. Felipe Son.
Bus driver Julius Calimpong of Barangay Bag-ong Valencia, Dumingag town told the Inquirer he was shocked when the motorcycle hit the left side of the bus.
Calimpong immediately surrendered to the local police to clear his name while the bus company gave a copy of the video of the incident taken from their dash camera.
By Futch Anthony Inso (/dbs)
CEBU CITY, Philippines — A 20-year-old man was arrested and detained in the Carbon Police Precinct after cracking a bomb joke inside the Social Security System (SSS) office in Jones Ave., Cebu City around 9:40 a.m. on Thursday, June 27, 2019.
Police identified the suspect as Jefferson Jaca, a resident of Pagadian City, Zamboanga del Sur and temporarily residing in Barangay Hipodromo, Cebu City.
Police Corporal Noel Tinagos of the Carbon Police Precinct said that while Jaca was inside the SSS premises at that time to follow up on a transaction with the office when he made the bomb joke.
He is the latest person arrested for making a bomb joke. The last time a person was arrested for this offense was in July 2018 when a woman made a bomb joke inside a mall in Cebu City.
Read more: Police arrested a woman for allegedly making a bomb joke on Saturday
While he was there waiting for his turn to be served by the SSS representatives, he suddenly said in jest that he would bomb the office.
SSS clients inside the office who heard Jaca making a bomb joke got worried and reported this to the office's security guard.
Security Guard Dexter Albarico then held Jaca and made a citizen's arrest.
He then informed the Carbon police and turned Jaca over to them when they arrived at the SSS office.
Jaca was detained at the Carbon Police Precinct.
He would be facing charges in violation of Presidential Decree (P.D.) 1727 or the Malicious Dissemination of False Information of the Willful Making of any Threat Concerning Bombs, Explosives or any Means of Destruction.
By Marlon Panares (for CNN Philippines)
Pagadian City — A student suffered cardiac death after attending a Reserve Officers' Training Corps (ROTC) training in Zamboanga del Sur.
The 21-year-old cadet, identified as Roel Sedenio, was rushed to the hospital last Saturday after passing out during a morning physical fitness routine that was part of a one-month advanced training in Barangay Dao, Pagadian City.
Doctors at the Zamboanga del Sur Medical Center said he suffered from hyperventilation. They discharged Sedenio, saying he only needed some rest.
But while Sedenio was resting at the barracks in the compound of the Army Reserve Command, his co-trainees observed he was having seizures. Sedenio was brought back to the Zamboanga del Sur Medical Center where he was pronounced dead.
Doctors said Sedenio died of cardiac dysrhythmia or abnormal heartbeat secondary to sepsis and pulmonary congestion.
Major Alberto Ramirez, director of the 903rd Community Defense Center, said Sedenio had fever prior to the incident and was advised to skip the activities the next morning, only to surface during the exercise. He said a thorough investigation is underway.
Sedenio's mother, Julita, told CNN Philippines she could not believe her son's death, noting that he seemed fit and healthy.
Sedenio, a third-year information technology student of Josefina H. Cerilles State College, was among the 272 aspiring cadet officers who participated in the training.
The ROTC program may soon be required for grades 11 and 12 students, as President Rodrigo Duterte certified as urgent Senate Bill No. 2232. Under the proposed measure, those physically or psychologically unfit or are part of the school's varsity team are exempted from mandatory ROTC training.
By Gideon C. Corgue (Desk man)
VOLUNTARY AND unpaid blood donors realize the great importance of donating blood as the only way to save lives for those who are in dire need, particularly the poor.
Teachers, students, soldiers, and other civilians actively participated in the blood letting activity to highlight the celebration of World Blood Donor Day on June 14 organized by the Provincial Department of Health Office (PDHO) and in partnership with the Philippine Red Cross (PRC) at the City Commercial Center (C3) Mall. Jasper Locson, 21 years old student of Provincial Government College donated his blood because he wanted to help a 6-year old boy, the nephew of his friend who was diagnosed with leukemia almost two years ago.
"I felt pity for the child. He has been suffering from leukemia and he absolutely needs blood," Locson said. He said although it was his first time to donate blood, he was not scared since what prevailed in his mind was to save the young boy's life.
Ismael Amir, coordinator of the National Service Training Program (NSTP) of Pagadian Capitol College, said he voluntarily donated his blood since he observed that more and more people are in need of blood transfusion because of the different diseases that are rising nowadays.
Amir said he saw a post on facebook that a child badly needs blood transfusion. .
Upon learning that a blood letting activity will be held at C3 Mall on June 14, without any hesitation, he contacted his NSTP students and encouraged them to participate in the blood donation campaign.
"Our blood is given free by our Almighty Father, we will also give it free to those who are in need,"said Amir who had donated blood to PRC five times already.
Meanwhile, 19-year-old Cherry Jay Alfanta is one of the eight NSTP students who donated blood.
Alfanta said she willingly donated again her blood because every drop of blood counts, as one bag of blood can save the lives of three persons.
"My blood donation was founded on my motto 'it is better to give than to receive,' said Alfanta who donated blood for the third time.
At least sixty-two (62) bags of clean and safe blood were collected from the participants during the activity.
By Gideon C. Corgue (ALT/GCC/PIA-Zamboanga del Sur)
PAGADIAN CITY (PIA)-- Philippine Information Agency Region 9 Director Noemi B. Edaga who was the guest speaker during the 50th Araw ng Pagadian anniversary program held at the city gym on Friday, recognized the important contributions of the local officials and stakeholders for making Pagadian a progressive city.
Pagadian, which became a chartered city on June 21, 1969 thru Republic Act 5478 strives to be recognized by Mindanao Economic Boom in the Top 15 Most Competitive Cities in Mindanao.
"Pagadian ranked No.10 in economic dynamism and No. 2 in infrastructure. It is way to go for the city to gain a spot in economic dynamism and resiliency," Edaga proudly announced.
Edaga said the people can change the landscape of Pagadian into a highly developed urban city but they should also work to preserve peace.
"Let us keep the culture of peace and sobriety in trying times. Let us keep the joy of peaceful living," Edaga urged.
Meanwhile, Vice Mayor Ernesto Mondarte said the golden year celebration is worthy to be remembered, first and foremost because of the blessings of the Almighty Father and the efforts, initiatives, and significant contributions of the past leaders.
"We are gathered here to show our unity, peace, love, respect and cooperation," Mondarte concluded.
The anniversary program was highlighted with a civic-military parade and mass dance presentation of public secondary schools students.
(Zambo del Sur Police Report)
PAGADIAN CITY – One prson was killed in Shooting incident transpired in front of J. Cabahug Hospital along Rizal Avenue corner Roxas Street, San Pedro District, Pagadian City, Zamboanga del Sur at about 8:10 AM of June 13, 2019.
Police Brigadier Gen. Froilan F Quidilla, PRO9 Director identified the victim as Samer Nian Maguindanaon Esmael, 39 years old, male, married, farmer, and a resident of Bulanit, Labangan, Zamboanga Del Sur. (Cousin of Vice Mayor-elect Matt Nian of Dinas, Zamboanga Del Sur.
Suspects were two (2) unidentified male persons riding in a motorcycle.
Initial investigation disclosed that the victim was on board in a tricycle with two other passengers when it stops in front of Cabahug Hospital for the other two passengers to dismount.
At that juncture, suspects onboard Mio motorcycle approached the victim and without any words shot the victim three (3) times. He tumbles into the pavement sustaining three (3) fatal gunshot wounds in different parts of his body.
Intel and Detective personnel of Pagadian City Police Station are in pursuit of fleeing suspects.
SOCO personnel arrived at about 08:40 AM of June 13, 2019 and conducted crime scene processing procedure.
The duty Doctor of J. Cabahug Hospital in person of Dr. Liz Corazon Cabahug-Parangan, M.D. responded at the crime scene for possible immediate treatment but it was declared dead on the spot.
The victim sustained Two (2) gunshot wounds in front of his chest, and one (1) gunshot wound at the back of his chest, and one (1) gunshot graze at his left face.
The SOCO Team turned-over the crime scene to the Investigator on case at around 9:50 AM of same date.
The cadaver of the victim was brought by his immediate family to Dinas, Zamboanga Del Sur on board on Ambulance vehicle.
Pagadian City Police Station is still continuing its investigation as to the circumstances of the incident to determine the real respondents of this case. Motive of incident is yet to be determined.
By Leah Agonoy (PNA)
PAGADIAN CITY, Zamboanga del Sur -- Four people, including a policeman and barangay councilor, were arrested and PHP3.4 million worth of suspected shabu were seized in an anti-drug operation here on Friday.
Agent Cesario Judilla Jr., Philippine Drug Enforcement Agency (PDEA)-Zamboanga del Sur head, identified the arrested suspects as Police Senior Master Sgt. Ricky Usman Sabturani of the Basilan Police Provincial Office and Omar Sadon, a councilor in Barangay Bayanga Norte, Matanog, Maguindanao.
Judilla identified the other suspects as Jam Macaraya, Daniel Kusain, and Amis Juma Anas.
He said the suspects were arrested after they allegedly sold suspected shabu to an undercover agent around 10 a.m. along the national highway in San Jose District.
He said the PDEA agents and policemen recovered from the suspects 18 large sachets containing suspected shabu and nine bundles of marked money worth PHP900,000.
Sadon denied any knowledge and involvement in the illegal drug trade, claiming he was just hired to drive the other suspects from Maguindanao to the city.
Sadon, the driver of the van (DAK-1806), claimed the other suspects told him to proceed and pick-up "someone" at the Integrated Bus Terminal.
Sabturani also denied involvement in the illegal drug trade.
Judilla said appropriate criminal and administrative charges will be filed against the policeman and his companions.
LEAH AGONOY [Inquirer Mindanao, Tony Bergonia (Editor)]
PAGADIAN CITY—Three suspected members of an assassins' gang were killed in a police operation on Thursday (June 20) at San Carlos village in Tukuran town, Zambaonga del Sur.
Police have not released the identities of the dead suspects but police Capt. Nur Mahadi, of the Tukuran police, said they were residents of Labangan town.
Mahadi said the three were killed in a legitimate police operation which he called "stop and freeze."
Two of the three dead men, according to police, were suspects in the fatal shooting last May 4 of Ibrahim Ungad, chief of the village of New Labangan in Labangan town.
Ungad was leaving his house when he was attacked by two men and shot once with an improvised 12-gauge shotgun, according to city police chief Lt. Col. Alvin Sanguban. Ungad was declared dead in a hospital.
The three slain suspected assassins were riding a tricycle when stopped by policemen. But instead of yielding, the three allegedly opened fire at the policemen with their handguns. Not one of the policemen was hit.
The suspects' guns, of unknown make and caliber, were recovered, according to police.
By Bong Garcia (SunStar Philippines)
ONE person died while another was critically injured in a head-on collision of two motorcycles in the province of Zamboanga del Sur, the police said Thursday, June 20.
Police Major Helen Galvez, Police Regional Office-Zamboanga Peninsula information officer, said the incident occurred at 5:25 p.m. Wednesday at Sitio Gusahan in Canipay Sur village, Midsalip town.
Galvez identified the fatality as Antonio Enomo, 29, who did not reach the Midsalip Infirmary Hospital alive.
Critically injured was Edimar Selim, 32. He was rushed to the infirmary hospital and later transferred to the Zamboanga del Sur Medical Center in Pagadian City.
Galvez said investigation showed that Enomo was traveling from the village of Sigapod to Canipay Sur when he collided head-on with Selim, who was also driving motorcycle and traveling the opposite direction.
She said that both Enomo and Selim do not have driver's licenses and respective motorcycle registration.
By BONG GARCIA (SunStar Philippines)
LAWMEN have arrested one of the most wanted persons in Zamboanga del Sur in a manhunt operation in Ozamiz City, the police reported Wednesday, June 19.
The Zamboanga del Sur Police Provincial Office identified the arrested suspect as Sergio Ramonal, 34, alias Jun-Jun, the number one most wanted person in the town of Kumalarang.
The police said Ramonal was arrested by joint police team of Kumalarang, Zamboanga del Sur and Ozamiz City around 5:30 a.m. Wednesday, June 19, in the village of Baybay Triunfo, Ozamis City.
Police said Ramonal, a resident of the village of Diplo, Kumalarang, has two standing warrants of arrest: the first one is for the crime of murder issued on January 28, 2016 by the court of Pagadian City, and the second was issued on December 2, 2014 by the same court for the crime of murder and frustrated murder.
Ramonal was detained pending his turnover to court authorities, the police added.
By ANTONIO P. RIMANDO
PAGADIAN CITY: The mountain municipality of Dinas, Zamboanga del Sur was named recently by the Department of Agriculture (DA) as the country's "National Quality Corn Achiever" awardee this year.
Dinas Mayor Felicito Chavez, Jr. received his town's award during a ceremony held late last month at the D' Leonor Inland Resort in Buhangin, Davao City.
Aside from a Plaque of Recognition, Chavez said the local government unit of Dinas also received a P1-million check "which will be primarily utilized to finance more projects and programs of the Municipal Agriculturist's Office for corn and other corn production in the community."
The Dinas executive said the national competition was participated in by 25 qualifiers out of 1,489 towns throughout the country.
By Kaela Malig (/MDM, GMA News)
A sea turtle was found dead floating in the waters off Tukuran, Zamboanga del Sur with hack wounds on its neck.
According to a report on Balitanghali on Saturday, local children were playing near the seashore when they spotted the floating carcass of the sea turtle.
Based on the authorities' investigation, the sea turtle have been dead for days now and the hack wounds could mean that the animal was slaughtered before it was left in the sea.
Because the sea turtle was in the advance stage of decomposition, authorities decided to bury the sea turtle already.
By Gideon C. Corgue (ALT/GCC/PIA-Zamboanga del Sur)
PAGADIAN CITY (PIA)-- The Federation of Child Development Workers recently conducted 'Bayanihan Para sa Kabataan' showcasing their beauty and talents in the Search for 2019 Miss CDW to celebrate Child Development Workers' Day. Winners of the contests were awarded with cash prizes and tokens.
About 100 CDWs from the four clusters of the city participated during the event.
The celebration carries the theme "CDW: Katuwang Tungo sa Magandang Kinabukasan ng Kabataan," recognizing the vital role of CDWs who provide pre-school education and social development service to the children.
Myrna M. Kwan, City Social Welfare and Development Officer, said these workers play an important role in children's development by caring for them when their parents are at work or when their parents place their children in their care to help them socialize with other children of their age.
"The DCWs are loyal, committed and dedicated workers in spite of not receiving an honorarium. They are celebrating CDW day because they want to show that the child development workers are functional," Kwan stated.
She said that despite no resources to finance their week-long activities, they decided to pursue with the celebration to let the government feel that the DCWs are the government's partner in nation-building.
Jossie Romarate, DCW Federation president, said the DCWs will continue to provide their services to ensure that children in Pagadian City will receive quality early education and social development services in their early and formative years.
By Leah Agonoy (PNA)
PAGADIAN CITY -- The town of Dumalinao, Zamboanga del Sur, opened Wednesday an agro-trade fair in line with its 63rd founding anniversary celebration.
Dumalinao Mayor Junaflor Cerilles said the trade fair, held in front of the town hall, showcases local products available at the cheapest prices.
Cerilles said the products on display and sale included organic tea, coffee, banana chips, and other farm and fishery products.
"All these (products) are from our very own farmers and fisherfolk," Cerilles added.
The trade fair opened after the town officials of Dumalinao joined the nation in commemorating the 121st Independence Day of the country.
The municipality of Dumalinao is set to celebrate its 63rd founding anniversary on June 26. A fourth-class town, it has 30 barangays. The town was created by virtue of Republic Act 1593.
By ANTONIO P. RIMANDO
PAGADIAN CITY, Zamboanga del Sur: With the increasing cases of measles in this coastal community, Mayor Romeo Pulmones directed City Health Officer Noel Ceniza to intensify its all-out campaign against the dreaded ailment.
Ceniza said the city health office personnel had initiated a house-to-house drive against measles, which recorded close to 100 cases from January to April 2019.
He assured the residents that the measles vaccine "is safe, effective and inexpensive, and has been used since two decades ago."
Several parents have voluntarily submitted their children for measles vaccination.
Mercy Monciller claimed she took her five-year-old daughter to the health center after her neighbor's child was afflicted with measles, which is a contagious ailment.
Joel Dalugdog, a kindergarten pupil, was also accompanied to the city health door-to-door team in their village by his grandmother, who believes that vaccination would keep her grandson from acquiring measles.
By Bong Garcia (SunStar Philippines)
A GOVERNMENT employee was killed in a gun attack in the province of Zamboanga del Sur Wednesday, May 29, 2019.
Rico Lipalam, 40, a utility worker of Tambulig municipal government, was shot dead by an unidentified gunman while he was drinking coffee at the terrace in his mother's house in Barangay Pelocuban, Tambulig at around 8:40 p.m. Wednesday.
Police Major Helen Galvez, Police Regional Office Zamboanga Peninsula information officer, said Lipalam sustained three gunshot wounds. He failed to reach the hospital alive.
Investigation is ongoing, Galvez said.
By Julie Alipala [Reporter, Inquirer Mindanao, Alexander T. Magno (Editor)]
ZAMBOANGA CITY, Zamboanga del Sur, Philippines — Another canning company in this city has announced that it would give interim employment to some 300 workers who were displaced by the temporary shutdown of South West Asian Canning Corp.
South West Asian was forced to stop operations to give way to the repair of its factory boiler which exploded on Tuesday, killing one worker and hurting two others.
Edgar Lim, manager of the canning firm Permex Producer and Exporter Corp., assured all 300 canning workers of South West Asian would have jobs in Permex while waiting for the resumption of work in their own factory.
"No one will be displaced. Permex is glad to have them. We need more than 300 people for a shift," Lim said.
Lim, who is also the president of Industrial Group of Zamboanga Inc. (IGZI), of which Permex and South West Asian Canning are members, said that canning factories usually help each other to ensure that no worker would end up jobless, especially in an emergency situation.
Permex is one of the country's leading exporters of its own brand of canned sardines and tuna products. South West Asian Canning Corp. produces King Cup sardines, which is also being exported by Permex.
South West Asian, which is located in Barangay Talisayan here, had to suspend its operation when its industrial steam machine or boiler exploded at 11:30 a.m. on Tuesday, May 28.
An assistant boiler operator, Zacarias Alberyo Rico, 49, died in the incident.
Two other workers — Anthony Romano Villaflores, 28, a safety officer, and Francisco Caunsag Dumagal, 39, boiler head operator — suffered minor injuries.
Dumagal earlier told the police that erratic pressure movement of the boiler caused it to explode. The company placed the cost of damage at P1.2 million.
By Roel Pareño (The Philippine Star)
ZAMBOANGA CITY , Philippines — Three persons died when a mine pit collapsed in Dumingag, Zamboanga del Sur on Friday.
Maj. Helen Galvez, Zamboanga peninsula police spokesperson, identified the fatalities as Emmanuel Sarabia, 26; Edwin Paran Jr., 22, and Lloyd Baylon, 21, all residents of Barangay San Pedro.
Galvez said initial investigation showed that Sarabia was buried alive while digging a 30-foot mine hole in the property of a certain Edwin Poresores at about 1:45 p.m.
Paran and Baylon, who volunteered to rescue Sarabia, were trapped when the mine pit caved in as they went down. Their companion, Junifer Narido, was pulled alive and brought to a hospital for treatment.
Sarabia's body was recovered after almost 10 hours.
By BONG GARCIA (SunStar Philippines)
A 16-YEAR-OLD boy was killed in a lightning strike in the province of Zamboanga del Sur, the police reported, Sunday, May 26.
The Zamboanga del Sur Police Provincial Office reported the incident occurred around 7:15 a.m. at Purok Quarry in the village of Abong-abong, Tabina, Zamboanga del Sur.
The police identified the fatality as Roger Guillena, Jr., a Grade 8 student.
Investigation disclosed that prior to the incident, Guillena went to the village of Poblacion aboard on a canoe to buy spare parts of a motorized banca.
The police said that Ronilo Ocang saw Guillena returning home around 7:15 a.m. when a lighting struck the canoe throwing the boy overboard.
The police said that Ocang along with other fishermen managed to recover Guillena around 8:05 a.m. and tried to resuscitate him.
The police added they rushed the victim to the nearest hospital but Guillena expired before they reached Tabina Rural Health Unit.
By Elizabeth Marcelo (The Philippine Star)
MANILA, Philippines — Zamboanga del Sur second district Rep. Aurora Cerilles has been cleared of graft over an advertisement deal that the provincial government entered with a local radio station when she was governor in 2005.
"Review... of the records of this case shows that... the prosecution evidence failed to meet the quantum of proof required for the conviction of... Cerilles," the Sandiganbayan's Second Division said in a 39-page decision promulgated on May 17.
Filed by the Office of the Ombudsman in 2013, the case stemmed from the release of a check amounting to P483,840 as payment to Baganian Broadcasting Corp. (BBC) for advertisements of the provincial government's programs and activities.
The ombudsman said the payment was illegal because the contract with BBC did not undergo public bidding.
However, the Sandiganbayan said the prosecution failed to present a single evidence or witness that established Cerilles' direct participation in the selection of BBC and release of payment.
"The only purported participation attributed to the accused... was her supposed signature stamped on the check... The prosecution utterly failed to establish that said stamped signature... is the true and authentic signature of the accused," the second division said.
The court did not give weight to the prosecution's allegation that the deal was awarded to BBC because Cerilles' husband Antonio, a former congressman and now Zamboanga del Sur governor, was the owner of the company.
The Sandiganbayan said the Cerilles family had long divested its shares in BBC, citing a deed of sale dated Sept. 20, 1996 to a certain Alfonso Ortega Jr.
"The prosecution's evidence failed to overcome the presumption of innocence, thus the accused is entitled to an acquittal... Suspicion, no matter how strong must never sway judgment," the court said.
By ANTONIO P. RIMANDO (Campus Press)
PAGADIAN CITY: The Zamboanga del Sur government, in partnership with the Department of Education (DepEd) provincial schools division and OneHope Philippines, recently distributed books to far-flung local public elementary schools to enable their pupils to improve their reading and comprehension capability.
In this modern world where almost everything can be learned through technology, Zamboanga del Sur Gov. Antonio Cerilles said "there are still children, mostly living in rural communities, who have difficulty in learning how to read and to comprehend what they are reading."
Cerilles said, "If a child learns how to read and understands what he is perusing, then he can read to learn more. But what happens to a child full of potentials but doesn't know how to read or lacks reading capacity?" Advertisements
Under Cerilles' leadership, the local government, Program in partnership with the DepEd, Technical Education and Skills Development Authority and local Jaycee chapter, crafted the Reading Comprehensive to address the reading capacity problem of local grade school learners, particularly those enrolled in remote villages.
The initiative includes the distribution of books throughout the province.
By Julie Alipala (Philippine Daily Inquirer)
ZAMBOANGA CITY, ZAMBOANGA DEL SUR, Philippines — The Australian government is confident that its troops who are participating in military exercises in Mindanao are in safe hands despite its advisory against travel to the region.
Australian Ambassador to the Philippines Steven Robinson told reporters here on Monday that security for the troops had been guaranteed by the Philippine government.
"We have made accommodation for them in terms of security of the troops down here. Of course, with the military general and the police down here and the Navy, our security is good and it's guaranteed by the Philippine Armed Forces," Robinson said.
Caution
The Australian government, in a travel advisory posted on its website, advised its citizens "to exercise a high degree of caution in the Philippines," and "to reconsider the need to travel in eastern Mindanao and do not travel to the areas of central and western Mindanao, including the Zamboanga Peninsula and Sulu archipelago, including southern Sulu Sea area."
The advisory warned Australians about "very high levels of violent crime and high threat of terrorist attack and kidnapping" in eastern Mindanao.
Robinson said his government was regularly reviewing and updating its travel advisories.
More than 100 Australian troops—122 from the Royal Australian Navy and 47 from the Australian Defense Force—are in western Mindanao for two separate military exercises.
Joint training
The Navy personnel are engaged in maritime training activity using their new patrol ship HMAS Childers within the waters of Sulu and Basilan provinces, alongside their Filipino counterparts.
Rear Adm. Erick Kagaoan, commander of the Naval Forces Western Mindanao, said an equal number of Philippine Navy personnel, along with two patrol ships, were involved in the exercise.
The two-week training on regional security patrol started on May 20 and will end in the first week of June.
Another exercise started on May 19 in Pulacan, Zamboanga del Sur. Forty-seven members of the Australian Defense Force are participating in the 27-day training, together with 540 soldiers from the Philippine Army's 1st Infantry (Tabak) Division.
Brig. Gen. Roberto Ancan, division commander, said the Philippine-Australian exercise "aims to enhance the combat skills, competence on urban warfare operations and interoperability of [personnel of the] Philippine Army and Australian Defense Force."
The joint exercises will provide an opportunity to conduct combined mission planning and resolution of a terrorism-related incident, he said.
By Teofilo Garcia, Jr. (PNA)
ZAMBOANGA CITY -- Police and Philippine Drug Enforcement Agency (PDEA) operatives arrested a former policeman and five others and seized from them PHP51,400 worth of illegal drugs in separate anti-drug operations here in the region, an official said Thursday.
Arrested were Robert Gaco, 30; Junie Espania, 27; Randy Lukmani, 35; Albaser Usman, 37; Kaiser Abdulhan, 41, a former policeman; and, Jane Santos, 18.
Maj. Helen Galvez, Police Regional Office-9 (PRO-9) information officer, said Gaco and Espania were caught in possession of some PHP34,000 worth of suspected shabu when arrested in a buy-bust operation by joint police and PDEA agents around 9 p.m. Wednesday at a hotel Barangay Paglaum, Dumalinao, Zamboanga del Sur.
Seized from their possession were five grams of suspected shabu and the PHP19,000 buy-bust money.
The suspects were placed under the custody of the PDEA while charges for violation of Republic Act 9165 or the Comprehensive Dangerous Drugs Act of 2002 is set to be filed against them.
Lukmani, meanwhile, yielded some PHP1,500 worth of suspected shabu packed in five plastic sachets when arrested in another buy-bust operation around 2 p.m. Wednesday in Sitio Sivictol, Barangay Arena Blanco, this city, police said.
Recovered from the possession of Lukmani were PHP200 marked money consisting of two PHP100 bills, police said.
Usman and Abdulhan were arrested in possession of some PHP15,000 worth of suspected shabu packed in 11 plastic sachets around 2:30 p.m. Wednesday in Love Drive, Barangy Campo Islam, this city.
Also seized from them were PHP200 marked money comprising of two PHP100 bills.
Santos, meanwhile, was arrested around 3:30 a.m. Thursday in Summer Hill Drive, Barangay San Roque, this city.
Galvez said confiscated from the possession of Santos were at least PHP900 worth of dried marijuana leaves packed in nine heat-sealed plastic sachets and PHP100 marked money.
By Teofilo Garcia, Jr. (PNA)
ZAMBOANGA CITY -- Filipino and Australian soldiers are undergoing a 27-day training exercise to strengthen the capability of both forces in the fight against terrorism.
The training, dubbed as the Philippines-Australia Army to Army Exercise 2019, kicked off Monday in Camp Sang-an that houses the Philippine Army's First Infantry Division in Labangan, Zamboanga del Sur.
Brig. Gen. Roberto Ancan, Army's 1st Infantry Division commander, said Tuesday the training aims to enhance the combat skills, competence on urban warfare operations and interoperability of the Philippine Army and Australian Defence Force (ADF).
Ancan said the training will provide an opportunity to conduct combined mission planning and combined resolution of terrorist incidents. He said the training will also strengthen the bilateral relationship between the two armies.
"The best gift that a commander can give to his men is training. Make the most out of it and apply it when the time comes," he said.
He said the 27-day training exercise, which ends on June 21, involves the participation of 540 troops--493 Philippine Army and 47 Australian Army.
He added that the Philippine Army participants are from the different organic and operational control units of Army's 1st Infantry Division namely, 11th and 15th Division Reconnaissance Companies, 16th Scout Ranger Company, Scout Platoons of Infantry Battalions, 2nd Mechanized Infantry Brigade, and Engineer Combat Battalion.
By Stephen Bryan Esic (Rappler.com)
Samuel Co of the infamous Aman Futures Group defeats the incumbent mayor of Pagadian City in the May 13 elections
PAGADIAN CITY, Zamboanga del Sur— Despite his alleged involvement in what has been dubbed as the biggest pyramid scam in Philippine history, Samuel Co was elected mayor by a landslide on May 13.
Garnering 51,572 votes, Co of the ruling PDP-Laban defeated incumbent mayor Romeo Pulmones of the Nacionalista Party, who only got 37,482 votes.
Co's running mate, Maphilindo Obaob, was also proclaimed vice mayor while his daughter, Sam Tyra Co, won as councilor.
The winning officials were proclaimed in Pagadian City's Sanggguniang Panlungsod office on Saturday, May 18. The proclamation came 6 days after election day due to the vote-counting machines (VCMs)'s defective SD cards.
Aman Futures scam
Co previously ruled as city mayor from 2003 to 2013.
In 2013, he ran for Congress in Zamboanga del Sur's 1st district under the Liberal Party but lost.
This was a year before he and and his wife were charged with syndicated estafa for their alleged involvement in the multibillion-peso Aman Futures Group investment scam.
Following a surveillance operation by the National Bureau of Investigation (NBI), Co was arrested in December 2013 and pleaded not guilty during his February 2014 arraignment.
In 2015, the lower court denied Co's bail petition, noting that he used his position as mayor to influence his supposed victims to part with their money and invest in the scam.
But in October 2016, the Court of Appeals allowed Co to post bail because the prosecution "failed to prove that petitioner performed any overt act in furtherance of the alleged conspiracy."
By September 2017, Co announced his plan to run for mayor. He was endorsed by Davao City Mayor Sara Duterte.
Back to politics
Co's alleged involvement in the said ponzi scheme did not deter Pagadian voters from electing him.
On election day, May 13, majority of Co's supporters were seen wearing orange shirts with the print, "Asenso Pagadian," along with the Duterte fist symbol.
Orange was Pagadian City's signature color during Co's first term as mayor. "Asenso Pagadian" was also the tagline used during Co's term.
"Rest assured, dili ko mag-pakaulaw. Sulod sa isa ka tuig, makita ninyo ang deperensya sa siyudad sa Pagadian." he told reporters right after his proclamation as mayor. (Rest assured, I will not make a fool of myself. In a span of one year, you will see the difference in the City of Pagadian.)
In a separate press conference, Co talked about the kind of city government that residents should expect from him.
"Ang gobyerno nga maminaw sa katawhan; ang gobyerno nga muhatag ug mga proyekto sa katawhan; gobyerno nga muatiman sa iyang katawhan; gobyerno nga patas sa tanan," Co said. (A government that listens to the people; a government that gives projects to the people; a government that takes care of its people; a government that is fair to all.)
(Zamboanga Del Sur Police Report)
RAMON MAGSAYSAY, Zamboanga del Sur - Grave threat incident transpired at Purok 1, Barangay Sinaguing, Ramon Magsaysay, Zamboanga del Sur at about 1:20 PM of May 8, 2019.
Police Brigadier Gen. Emmanuel Luis D Licup, PRO9 Director identified the victim as Benjamin M. Calib-og, Barangay Chairman of Sinaguing Ramon Magsaysay, Zamboanga del Sur.
PNP team of RM MPS while conducting police visibility patrol along the National Highway, particularly at the vicinity of Purok 1, Barangay Sinaguing, Ramon Magsaysay, Zamboanga del Sur, when Hon. Benjamin M. Calib-og, Barangay Captain of Sinaguing Ramon Magsaysay, Zamboanga del Sur, approached to stop the patrol car and reported that there were unidentified persons on board with single motorcycles, and alleged that one of the those person drew a short firearm and pointed at him.
PNP responding team arrived at the area and frisked Jerry Dagooc y Mocoy, 42 years old, male, married, member of Philippine Army in AWOL status and a resident of Purok 4, Barangay Gapasan, Ramon Magsaysay, Zamboanga del Sur, that was positively pinpointed by Hon. Benjamin M. Calib-og the one who drew a cal. 45 pistol at him.
Recovered from the suspect was one holster with markings "Blue Dot 19". The suspect was brought at Ramon Magsaysay Municipal Police Station for filing of appropriate case.
By Leah Agonoy (PNA)
PAGADIAN CITY, Zamboanga del Sur -- The municipality of Dumalinao has launched a recycling project converting campaign materials made of plastic and tarpaulins into school bags.
The project was initiated by Dumalinao Mayor Junaflor Cerilles who led "Oplan Baklas" starting Wednesday to remove campaign materials from the different barangays in that town.
Cerilles, an advocate on environmental protection, said in an interview on Friday that the project is in line with her advocacy "to keep the environment clean and green".
Cerilles, who formed a team of 44 volunteers, said they collected 631 pieces of campaign materials made of plastic and 658 made of tarpaulin at the start of the project.
"I expect more (collection of campaign materials) on the next few days," she said.
She also admitted being among the politicians who contributed to "these plastic wastes".
Cerilles, a reelectionist, as of Saturday is reportedly leading in the canvassing of votes.
She said the school bags will be given to children of poor families in time for the opening of the next school year.
A women's group has been tapped to make the bags.
By Leah Agonoy (PNA)
PAGADIAN CITY, Zamboanga del Sur -- The canvassing of ballots in the town of Dimataling, this province, was disrupted for several hours after the electricity was cut-off at the municipal hall where the counting is being conducted on Thursday night.
Brig. Gen. Emmanuel Luis Licup, Police Regional Office-9 (PRO-9) director, said six masked gunmen shot the power transformer outside the town hall of Dimataling around 11 p.m. Thursday, thus, cutting-off electricity at the municipal hall building.
Licup said the gunmen fled towards Barangay Sugbay Uno when soldiers and policemen responded to the site.
He added that no one was killed or wounded during the incident.
Recovered from the crime scene were 23 empty shells and two live ammunitions of caliber 5.56-millimeter rifle, and two empty shells and three bullets of caliber .30 M1 Garand rifle.
Licup said the town's election officer has ordered placing all the Vote Counting Machines (VCMs) at the municipal treasurer's office while the security personnel and poll watchers stayed inside the town hall.
Lt. Col. Marlowe Patria, Army's 53rd Infantry Battalion commander, confirmed about the incident and said security has been tightened at the municipal hall.
Patria said the canvassing of votes resumed after power has been restored at the municipal hall around 7 a.m. Friday.
"We leave it to the police to investigate and establish the identities of the perpetrators," Patria added.
Initial results showed that incumbent Dimataling Mayor Maria Dolores Baya is leading the mayoralty race with 3,151 votes against her opponent Abel Yrauda's 2,536 votes.
By Leah Agonoy (PNA)
PAGADIAN CITY, Zamboanga del Sur - One of the eight Vote Counting Machines (VCM) with still uncanvassed votes was intentionally burned in the town of San Pablo, this province.
Capt. Herminigildo Bajao Jr., San Pablo police chief, said the incident occurred around 11:10 p.m. Wednesday at the town's central elementary school.
Bajao said that before the fire broke out, a grenade exploded near the fire station that diverted the attention of security forces and poll watchers detailed at the school.
Suddenly, he said a fire broke out in the school, particularly at the classroom where eight VCMs with uncanvassed votes due to defective Secure Digital (SD) Cards were kept for safekeeping.
He said firemen managed to quickly put off the fire while the responding policemen secured the VCMs except for one, which was placed near the window.
The burnt VCM with 427 uncanvassed ballots is from Barangay Lumbayao, San Pablo.
The eight VCMs were placed in the classroom for safekeeping while waiting for the defective SD cards to be reconfigured so that the election results could be transmitted to the Municipal Board of Canvassers.
Bajao said investigation showed that an unidentified person poured gasoline into the room through the window and set it on fire.
Data from the local election office showed that the town of San Pablo has so far transmitted the votes canvassed from 23 of the 31 clustered precincts representing 74.19 percent as of 4:26 a.m. Thursday.
By Joyce Ann L. Rocamora (PNA)
ZAMBOANGA CITY -- A political supporter was killed while seven others, including a mayoralty aspirant, were wounded in a shootout on the eve of the election in the province of Zamboanga del Sur, a military official said Monday.
Col. Gerry Besana, Western Mindanao Command (Westmincom) information officer, disclosed that the shootout occurred in Sitio Sibuan, Purok 3, Barangay Tubod, Lakewood, Zamboanga del Sur at about 10:15 p.m. Sunday.
Besana said the shootout broke out when the troops returned fire after the group of Domingo Mirrar, a mayoralty candidate in Lakewood, fired upon the soldiers who were on mobile security patrol.
He said the shootout resulted in the death of one supporter of Mirrar, whose identity was not immediately available.
Mirrar, although wounded, managed to escape while the troops arrested six of his supporters, Besana said, adding that they have requested the police to conduct an investigation over the incident.
Recovered at the shootout site were a caliber .45 pistol with two magazines loaded with ammunition, and three magazines of M-16 Armalite rifle with ammunition, the military official said.
The older news reports are kept here.