Zamboanga del Sur News November 2014
Jump to navigation
Jump to search
→ → Go back HOME to Zamboanga: the Portal to the Philippines.
A | B | C | D | E | F | G | H | I | J | K | L | M | N | O | P | Q | R | S | T | U | V | W | X | Y | Z
Create Name's page
Regions | Philippine Provinces | Philippine Cities | Municipalities | Barangays | High School Reunions
---
Province of Zamboanga del Sur - Archived News of Zamboanga del Sur
---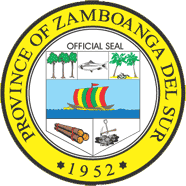 Seal of Zamboanga del Sur Province
Interactive Google Satellite Map of Zamboanga del Sur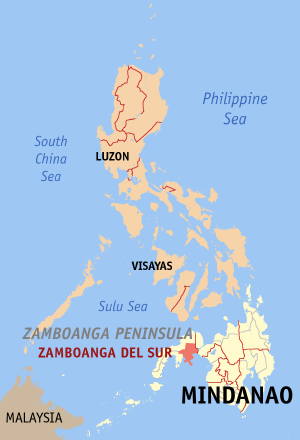 Zamboanga del Sur Map Locator

Municipalities within Zamboanga del Sur

Provincial Capitol of Zamboanga del Sur

Provincial Capitol of Zamboanga del Sur, Santo Niño, Pagadian city
Dietary supplement is a product that contains vitamins, minerals, herbs or other botanicals, amino acids, enzymes, and/or other ingredients intended to supplement the diet. The U.S. Food and Drug Administration has special labeling requirements for dietary supplements and treats them as foods, not drugs.
---
---
Manufacturers and distributors of dietary supplements and dietary ingredients are prohibited from marketing products that are adulterated or misbranded. That means that these firms are responsible for evaluating the safety and labeling of their products before marketing to ensure that they meet all the requirements of DSHEA and FDA regulations.
Lapuyan Falls: The favorite haunt of the fair Subanen maidens of Sitio Baga and all its neighboring areas, usual meeting place with many a young country swain in some secluded cavern beneath the rocky forest lane.

Lakewood, Zamboanga del Sur, Philippines

Village of Pedagan
Wars of ancient history were about possessions, territory, power, control, family, betrayal, lover's quarrel, politics and sometimes religion.
But we are in the Modern era and supposedly more educated and enlightened .
Think about this. Don't just brush off these questions.
Why is RELIGION still involved in WARS? Isn't religion supposed to be about PEACE?
Ask yourself; What religion always campaign to have its religious laws be accepted as government laws, always involved in wars and consistently causing WARS, yet insists that it's a religion of peace?
WHY??
There are only two kinds of people who teach tolerance:
The Bullies. They want you to tolerate them so they can continue to maliciously deprive you. Do not believe these bullies teaching tolerance, saying that it's the path to prevent hatred and prejudice.
The victims who are waiting for the right moment to retaliate. They can't win yet, so they tolerate.

Lintugop, Aurora
Pagadian City, Zamboanga del Sur

Provincial human resource management office of santo niño pagadian city

Civil Service Commision office in santo niño pagadian city
Pagadian City trader shot
(Mindanao Examiner)
PAGADIAN CITY – Motorcycle gunmen shot and critically wounded a furniture shop owner in Pagadian City in the southern Philippine province of Zamboanga del Sur, police said Saturday.
Police said the 58-year old Helen Carbajosa was talking to her cousin Arturo Carbajosa when gunmen attacked her at Purok Curvada in the village of Dao.
Carbajosa's cousin was unhurt in the shooting that occurred Friday afternoon at the victim's shop. The businesswoman was rushed to hospital after the gunmen escaped.
Policemen recovered five bullet casings of .45-caliber pistol in the area and the motive of the attack is still unknown.
Mindanao improves barangay learning
By A. Perez Rimando
PAGADIAN CITY, Zamboanga del Sur ---The Department of Education (DepEd) has appropriated P38 million to improve delivery of basic education in 510 multi-grade (MG) classes it organized early this school year in remote elementary schools, Education Secretary Armin Luistro said.
He said the MG classes was intended to allow groups 20 to 25 pupils in different grade levels handled by a lone teacher to finish the six-year elementary course using appropriate instructional methods.
"An MG class consists of a group of 20 to 25 pupils belong to two or three different grade levels," Luistro said.
A total of 510 MG classes has been created in Mindanao, which include Western Mindanao, Southern Mindanao and the Autonomous Region for Muslim Mindanao. Funds have been alloted for the purchase of instructional materials, pupils' learning kits, school supplies and other requirements.
DepEd Region 9 Director Malcolm Garma said the MG classes have helped uplift the academic advance of school-age children in remote areas, especially the depressed areas.
BBL consultations in Iligan, Lanao del Norte, and Pagadian
By Camcer Ordonez Imam
Iligan City – The Ad Hoc Committee on the Bangsamoro Basic Law (BBL) of the House of Representatives conducted simultaneous consultations in three areas in Mindanao Friday.
Misamis Occidental Rep. Henry Oaminal, senior vice chairman of the BBL Ad Hoc Committee, presides over the consultation in this city.
With Rep. Oaminal were Representatives Rodolfo Biazon of Muntinlupa, Celso Lobregat of Zamboanga City, Edgardo Masongsong of 1-Care, Carlos Isagani Zarate of Bayan Muna, Vicente Belmonte of Iligan and Maximo Rodriguez and Ansaruddin Adiong of Lanao del Sur.
Sulu Rep. Tupay Loong, vice chairman of the Ad Hoc Committee, presided over the consultation in Tubod, Lanao del Norte, while Rep. Raymond Mendoza, who is also a vice chairman, led the Pagadian consultation.
Oaminal said although Iligan is not included in the core territory of the Bangsamoro, its strategic importance and the insights and experiences to be shared by Iliganons will help strengthen the BBL.
He said the tri-people of Mindanao can look at the success of Iligan City as an industrial area and make it as a benchmark in drafting the economic policies for the Bangsamoro.
Oaminal said the Bangsamoro should not only learn from the experiences of Iligan on inclusive growth but also on its physical independence on economy.
Biazon said he saw "flickering light at the end of the tunnel of peace" with the series of consultations being conducted.
Representatives from the Office of the Presidential Adviser on the Peace Process headed by Atty. Anna Tarhata Basman, head of the GPH Panel Legal Team, were also present, along with Bangsamoro Transition Commission representatives.
The Iligan, Lanao del Norte and Pagadian consultation-conference brought to 23 the number of consultations so far conducted with nine more slated in the next weeks.
Bill provides urgent relief, protection for children
(Philippines News Agency)
The House Committee on the Welfare of Children has reported out for floor deliberation a bill providing emergency relief and protection for children during disasters, calamities and other emergency situations.
Rep. Aurora Enerio Cerilles of the Second District of Zamboanga del Sur and chairman of the House body said the bill will set the standards to guide humanitarians and obligates government agencies to perform priority action to protect the rights of children.
"Children are among the worst affected and most vulnerable because of the country's geographical location and geology, with an average of 20 typhoons yearly, including numerous earthquakes, volcanic eruptions and similar disasters," Cerilles said.
Citing the study of Save the Children Philippines, Rep. Susan A. Yap of the Second District of Tarlac and author of House Bill 5062, said more than 10,000 children affected by Supertyphoon Yolanda are still living in difficult situations in evacuation centers suffering the uncertainty of their education, welfare and health.
"Six children died after their tent in the evacuation center was razed by fire, many of them were not able to go back to school and some children are now engaged in harsh and dangerous labor," Yap said.
Yap said thousands of children died during Typhoon Yolanda while those who survived have experienced psychosocial trauma and difficulties in evacuation centers, and are even exploited and abused due to lack of social protection.
7 Arrested During Anti-Drug Operation in ZC, ZDS
By PINSP DAHLAN T SAMUDDIN with report from PO2 Jonas D Macasa Jr. and PO3 Jessica DT Sarsalejo (RPIO9)
Zamboanga City - Operatives of Zamboanga City Police Station 11 arrested Bing Penning y Fontanilla a.k.a. "Kalbo" and Rosellier Penning y Fontanilla, during a drug buy-bust operation in Betty 1 Drive, Brgy. Sta. Catalina at about 2:10 PM on November 22, 2014. Both suspects were arrested for possession of two sachets of suspected shabu, marked money, a slot machine. Both suspects are detained at ZCPS 11 for proper disposition.
Dinas, Zamboanga del Sur - A 17-year old female minor is placed under the custody of Dinas Police Station during the conduct of checkpoint in Barangay Lower Dimata, at about 11:30 AM on November 23, 2014. According to the police report, when the suspect was allegedly driving her motorcycle, she threw something off the road when the police officer on-duty stopped her motorcycle. When the policeman verified the item, a sachet of suspected shabu was recovered. The female minor was turned over to the Women's and Children Protection Desk for proper disposition.
Pagadian City - Nena Sumusud Mohammad a.k.a. "Nena", Monasa Oti Sumusud a.k.a. "Monasa" and Jamael Maguindanao Sarip a.k.a. "Jamael" were arrested during a joint operation of Provincial Intelligence Branch, Provincial Anti-Illegal Drugs Operations Task Force (PAIDSOTF) and Philippine Drug Enforcement Agency in Barangay Tiguma at about 2:30 PM on November 23, 2014. Investigation disclosed that PDEA agent acting as a poseur buyer bought items from said suspects. The alleged pushers were handcuffed after the exchange of marked money and the shabu. Suspects are detained at the said station for proper disposition of the case.
Zamboanga City - SAIDSOTF of Ayala Police Station led by Police Senior Inspector Karib Muharram conducted a buy-bust operation against illegal drugs in Zone 5, Riverside, Barangay Pamucutan at about 9:35 AM on November 23, 2014, which resulted in the arrest of Salahuddin Asikain y Ugis a.k.a. "Omar" for possession of six sachets of suspected shabu, marked money and other drug-related materials. Suspect is detained at Ayala PS for proper disposition while confiscated items were forwarded to the Regional Crime Laboratory Office 9 for examination.
Cops, PDEA nab 3 pushers
By Bong Garcia
COMBINED police and Philippine Drug Enforcement Agency (PDEA) operatives have arrested three suspected drug pushers, including one listed in the drug watch list, in the province of Zamboanga del Sur.
Police Regional Office-Zamboanga Peninsula (PRO-9) Information Officer Inspector Dahlan Samuddin identified the arrested suspects as Nena Mohammad, Monasa Sumusud and Jamael Sarip, all residents of Pagadian City.
Samuddin said the suspects were arrested around 2:30 p.m. Sunday along the national highway in the village of Tiguma, Pagadian City, the capital of Zamboanga del Sur.
He said the "suspects were arrested when they agreed to sell and deliver" to an undercover PDEA agent three big heat-sealed transparent plastic sachets of suspected shabu in exchange for P210,000.
A companion of the suspects, whose identity was not immediately available, managed to elude arrest, the officer added.
The arresting team confiscated from the three arrested suspects three big heat sealed transparent plastic sachets suspected to be shabu with an estimated weight of 150 grams, and buy-bust money consisting of one P1,000 bill placed on top of neatly-cut bond papers, Samuddin said.
A case for violation of section 5 of article II of Republic Act 9165 or the Dangerous Drugs Act of 2002 is set to be filed against the suspects, he added.
Man wanted for drugs falls
By Francis T. Wakefield
Operatives of the Philippine Drug Enforcement Agency (PDEA) and the Philippine National Police (PNP) arrested recently the sixth most wanted drug personality in Zamboanga del Sur.
Undersecretary Arturo G. Cacdac, Jr., PDEA director general, identified the suspect as Saidar Gampong, 31, of Quarry, New Labangan, Labangan, Zamboanga del Sur.
Cacdac said Gampong was apprehended in his residence at about 9:30 a.m. last Wednesday on the strength of a warrant of arrest issued by Judge Rolando Goan of Regional Trial Court (RTC) Branch 21, Pagadian City, Zamboanga del Sur, for possession of illegal drugs.
Gampong yielded two plastic sachets of shabu during his arrest.
Tambulig Teen Robber, 4 Other Wanted Persons Arrested
By PINSP DAHLAN T SAMUDDIN with report from PO2 Radzben S Jul and PO3 Bernard Uy Tan (RPIO9)
Tambulig, Zamboanga Del Sur- Elements of Tambulig MPS led by SPO4 Roberto C. Cortes arrested a teenager charged with robbery in Barangay Cabgan at about 3:00 PM on November 21, 2014. Police Senior Inspector Benjamin Napigkit, Tambulig MPS Chief of Police, identified the arrested person as Rolando Sardual y Cortez, 19, resident of said place. He was arrested by virtue of warrant for robbery with force upon things docketed under criminal case number 2014-10-2897 with recommended bail bond of Php 40,000.00, issued by Judge Jaime Caberte, RTC, 9th Judicial Region, Branch 23 in Molave, ZDS, dated November 6, 2014. The accused is temporarily detained at said MPS while awaiting court disposition.
Pagadian City - A man facing qualified theft charges was collared by the operatives of Pagadian City Police Station and Tukuran Police Station led by Police Inspector Avelmar Renan U. Garambas during manhunt operation in Barangay Upper Bayao, Tambulig at about 7:30 PM on November 21, 2014. Alvin Martinez y Bernadez was arrested by virtue of warrant for qualified theft docketed under Criminal Case Number 11804-2k14 with bail bond fixed at Php 40,000.00, issued by Presiding Judge Dennis P Vicoy, 9th Judicial Region, Branch 20, Pagadian City. The accused is temporarily detained at Pagadian CPS while awaiting court disposition
Siocon, Zamboanga Del Norte - Operatives of Siocon Police Station arrested Jose Vidal Mora y Velasco, 46, in Barangay Poblacion at about 1:00 PM on November 21, 2014. He was arrested by virtue of warrant for the crime of grave coercion docketed under Criminal Case Number 3399 with bail bond amounting to ₱12,000.00, issued by Acting Presiding Judge Vera T. Vergara of 4th Municipal Circuit Trial Court (MCTC), this municipality, dated November 14, 2014. Arrested wanted person is temporarily detained at said MPS for proper disposition.
Dipolog City - Operatives of Dipolog CPS led by SPO2 Martillano Barrios arrested a wanted person in LKS, corner Gen. Luna and Herrera streets at about 4:30 PM on November 21, 2014. Aldrin Centino y Latong, 30, resident of Brgy. Biasong was apprehended by virtue of warrant of arrest for theft, docketed under Criminal Case No. B-43499 with recommended bail bond amounting to ₱10,000.00, issued by Judge Veronica C. Laput of MTCC, Branch 2, Dipolog City dated October 23, 2014. Suspect is temporarily detained at Dipolog CPS for documentation and proper disposition.
Liloy, Zamboanga Del Norte - A man was arrested by operatives of Liloy Police Station led by Chief Inspector Joseph R. Maulad during manhunt operation thru random checkpoint near a COMPAC in Brgy. Baybay at about 7:30 PM on November 21, 2014. Arrested man was identified as Lloyd Dingcong y Pagador, 28, resident of Barangay San Miguel. He was nabbed by virtue of warrant of arrest for the crime of grave threats in relation to R.A. 7610 docketed in Criminal Case No. L-002080 with recommended bail bond of ₱10,000.00 issued by Judge Oscar Tomarong of RTC Branch 28, this municipality, dated January 17, 2013. Arrested wanted person is temporarily detained at said MPS for proper disposition.
Four new HIV-AIDS cases recorded in Pagadian City
(Philippine News Agency)
PAGADIAN CITY, Zamboanga del Sur -- A local health official disclosed that four new cases of HIV-AIDS have been recorded in Pagadian city.
City health officer Dr. Noel Ceniza on Saturday said the four new cases were discovered with the assistance of the Pagadian Gay Society and Humanitarian Gays Association (PAGAYSHEA) since the patients were classified as man having sex with men (MHM).
Ceniza added it was the PAGAYSHEA that convinced them to undergo medical examination.
The PAGAYSHEA, which was organized months ago, is actively involved in healthy lifestyle advocacy and also provides assistance to its members with health problems.
Pagadian City HIV-Sexually Transmitted Infections (HIV-STI) coordinator Carleen Jerusalen said that with the latest discovery, the total number of people positive for Human Immunodeficiency Virus-Acquired Immunodeficiency Syndrome since 2012 has reached 14.
Jerusalen said two of the 14 patients were confirmed to have already died.
However, Jerusalen added that only three of the remaining 12 patients were monitored to be still residing in the city.
They were among the four people who were recently found positive with HIV-AIDS, Jerusalen said.
She said they are preparing for the holding of an HIV-AIDS regional congress on Nov. 26 in Dipolog City.
Pagadian netfest lures big field
(The Philippine Star)
MANILA, Philippines - Action in the Palawan Pawnshop Regional age-group 2014 tennis tournament presented by Technifibre shifts to Pagadian City, Zamboanga del Sur with the roster already hitting the 200-player mark with more expected to sign up before the start of the event today.
Top players from the Zamboanga del Sur Sports Academy headlines the field in the four-day event tipped to discover a number of talents from the host province and from municipalities of Vincensosagun, Josefina, Tigbao, Aurora, Tambulig, Dumingag, Tukuran, Dinas, Tabina, Guipos, Kumalarang and Molave.
"We'd like to laud Palawan Pawnshop's effort to help develop the sport and for being a partner of Zambo del Sur in promoting tennis here where it has a huge following," said Gov. Antonio Cerilles, adding the event will not only give the Zambo youth the needed exposure but also test their skills against their counterparts from other municipalities and nearby provinces.
For details, call Palawan Pawnshop secretariat at 0915-4046464.
"Palawan Pawnshop is committed to promote the sport throughout the country and at the same time respond to the strong clamor to stage a tournament in various cities and provinces, including Zamboanga del Sur where the sport is popular," said Palawan Pawnshop COO Bobby Castro.
The circuit, sanctioned by the Philippine Tennis Association headed by president and Parañaque City Mayor Edwin Olivarez, is coming off a successful staging in Sultan Kudarat where siblings Rachel Patricia Velez and John David Velez of Davao and Iligan City's Gerry Manlangit pocketed two titles each.
"The huge turnout in all our legs has continued to inspire us to stage more tournaments, even in the far-flung areas not only to promote the sport but also to give the youth a venue where they can hone their talent and skills," said Castro.
Dumalinao town bags DSWD award
(FPG/ALT-PIA9/Zamboanga Sibugay)
DUMALINAO, Zamboanga del Sur, Nov. 20 (PIA) – It pays to submit reports on time.
This town has recently been awarded a Certificate of Recognition for its prompt and regular submission of reportorial requirements for the Social Pension Program Implementation for calendar year 2013-2014.
Municipal Social Welfare and Development Officer Lolita F. Jakosalem received the said award from the Department of Social Welfare and Development (DSWD)-9 Regional Director Zenaida L. Arevalo at the Grand Astoria Hotel in Zamboanga City.
"We have 226 senior citizens in our town and 36 new members under the National Household Targeting System for Poverty Reduction (NHTS-PR), said Ms. Jakosalem.
Mayor Ace William E. Cerilles said the beneficiaries receive P500 pension every month which is released every quarter. "Regular monitoring and follow-up aside from personally handing over the checks to recipients are being done to ensure that they receive their benefits."
"Our senior citizens are still very productive members of the community," the mayor pronounced, as he is very supportive of their endeavors led by the federation president, Ms. Rita Chavez.
Mr. Alberto Embudo, focal person for senior citizens and manpower development assistant patiently delivers the pension of every senior citizen. If they are not around, it is delivered through the barangay captain.
"I see to it that the payroll and other needed documents are sent back immediately to the regional office without delay. Maybe that was our edge," explained Jakosalem.
In another development, four wheelchairs given by Vice President Jejomar "Jojo" C. Binay during his recent visit in town were turned-over to identified recipients upon the recommendation of the MSWDO. They were Josephine Mann, Riza Belen, Silvina Apoya and Genaro Aguilar.
POPCOM 9 to celebrate POPDEV Week 2014
(FPG/CAL/PIA9)
PAGADIAN CITY, Nov. 18 (PIA) – In observance of the Population and Development (POPDEV) Week 2014, the Commission on Population (POPCOM)-9 will spearhead this year's celebration on Nov. 23-29 with the theme "Bigyang Halaga ang Bawa't Pinoy sa Pag-unlad… Ngayon at Bukas."
POPCOM 9 Regional Director Reynaldo O. Wong emphasizes the need to consciously catapult the welfare of every Filipino in inclusive development. "The commemoration calls for the explicit consideration of the well-being of every Filipino in development outcomes and in ensuring that every Filipino is provided with quality life in a sustainable manner," Wong said.
"In recognition of the importance of integrating population dynamics with development planning, policy-making and resource allocation to achieve local development, POPCOM-9 adopts POPDEV Integration as one of the key strategies to ensure the success of the Philippine Population Management Program (PPMP)," Wong explained.
The main objective of this strategy is to achieve development outcomes that are facilitative and supportive of sustainable human and socio-economic development from the grassroots up, Wong further said.
Over the years, he said, POPCOM 9 has already capacitated the local government units (LGUs) and partner agencies in integrating population variables with local development processes. Various modules and tools have been developed and promoted to guide program managers and planners in analyzing and tackling development administration in their localities.
In line with the celebration POPCOM 9 will hold a POPDEV summit in the city on Nov. 19, 2014 to tackle the policy and program implication of having 100 million Filipinos in the country and aspires to reach a consensus on key action areas.
Proponents see steady market for Adlay wine of Zamboanga's Subanen tribe
By Anne Camille B. Brion (BusinessMirror)
KNOWN as the wine of the Subanen tribe, an indigenous group in Zamboanga, pangase wine is looking into the possibility of bringing this unique product into the market.
Pangase is a fermented wine present in the tribe's ritual ceremonies and special occasions, including weddings, birthdays and even death anniversaries. It has become one of their identities and plays a major role in their culture.
As of now, pangase wines are reaching selected areas in Luzon, the Visayas and Mindanao. Coming in small, medium and large jars, pangase wine is priced at P1,000, P1,500 and P2,000, respectively. Plans to put the wines in bottles are also underway. These wines, along with other adlay champion products from the other regions, were showcased during the Grand Adlay Field Day held in Dinas, Zamboanga del Sur.
"Currently, there are two types of this wine being produced. One is rice-based and the other is adlay-based," said Joy Murayao Chua, manager of the Buug Subanen Workers Association (BSWA) which engages in the production and selling of pangase wine and coco-water vinegar. She describes the pangase adlay wine as sweeterand tastier than the pangase rice wine.
The Subanens are known to cultivate the adlay for a long time now and have been consuming it as one of their staple foods. This food crop is being promoted widely by the Department of Agriculture and Bureau of Agricultural Research as an alternative crop to rice and corn in support to achieving national food security and sufficiency.
"Pangase adlay wine is made of tapay powder—a concoction of different organically grown herbal plants, roots, leaves, ginger, hot chili, rice hull, and cooked adlay. Fermentation occurs in ceramic jars that ranges from three months up to one year. The longer the fermentation, the stronger the taste of the wine becomes," Chua added.
With these ingredients, the Subanens believe of the health benefits one can gain after drinking it.
"Adlay is organically grown, we plant them without using chemical fertilizers. Aside from that, some of those who were able to try the wine said that upon drinking, they felt na nawawala ang lamig sa katawan nila, which make them perspire afterward," Chua said.
MAG-IISANG TAON NA / Almost 1 year after Zambo Sur mayor ambush at NAIA 3, still no CCTVs
By Azer N. Parrocha / JST (Philippines News Agency)
MANILA -- Almost one after a Zamboanga Sur town mayor, a baby, and two others were killed in an ambush at Terminal 3 of the Ninoy Aquino International Airport, the airport chief said no new closed circuit television (CCTV) surveillance system has been acquired yet due to a bidding failure.
Airport and transport authorities have been widely criticized as CCTVs would have greatly helped in the police investigation.
In a press conference last week, Manila International Airport Authority (MIAA) general manager Jose Angel Honrada said the bidding for the P480-million CCTVs attracted some 39 firms last September, but the two winning bidders failed the post-qualification review, a key step before the contract can be awarded.
MIAA declared a failure of the bidding last Oct. 27.
Asked if any of the bidders filed a motion for reconsideration, Honrado said that the second bidder did but was later denied.
MIAA said it plans to reopen the bidding and publish the invitation to bid this month.
On 20 December 2013, Labangan town Mayor Ukol Talumpa, his wife, and two others, including one-year-old baby, were killed in an ambush outside the NAIA Terminal 3's arrival area before lunch time. The perpetrators, wearing police uniforms, fired at people in the arrival area before escaping on board a motorcycle.
Airline passengers pay a terminal fee for the use of the airport terminals.
Pinoy fighter Marvin Mabait suffers TKO defeat in US world title fight
By JM SIASAT / JST (GMA News)
Zamboanga del Sur native Marvin Mabait suffered a technical knockout defeat in the hands of WBC world super flyweight champion Carlos Cuadras on Thursday (Friday PHL time) in Washington DC.
The 26-year-old Mabait was knocked down three times by his Mexican foe before referee Eddie Claudio stopped the contest at the 0:36 mark of round six.
Mabait was a late replacement in the world title bout after fellow Filipino fighter Sonny Boy Jaro pulled out of the fight due to a problem with his visa.
It was Mabait's second consecutive stoppage defeat as his record fell to 19-3-2 with 13 knockouts. Cuadras improved to 31-0-1 with 25 knockouts.
Wanted Man Nabbed in Pagadian City
By PINSP DAHLAN T SAMUDDIN with report from PO2 Radzben S Jul (RPIO9)
Operatives of Pagadian City Police Station arrested Alex Basilan for light threats in a manhunt operation in Purok Sweet Love, Barangay Dumagok at about 11:00 AM November 10, 2014. Suspect was arrested by virtue of warrant of arrest under criminal case number 17000 issued by Hon Pablito S. Pielago Jr. with Php 2, 000 bail bond. He is detained at Pagadian CPS for proper disposition.
Dumingag Police Campaign against Illegal Gambling
By PINSP DAHLAN T SAMUDDIN with report from PO2 Jonas D. Macasa Jr. (RPIO9)
Dumingag, Zamboanga del Sur- An inquest case for violation of PD 1602 was forwarded to the prosecutor's office by Dumingag Police Station who arrested Juelito Mangatol Capa, Ramel Alperez Saragene, Ryan Sahube Albios, Samuel Balucan Salibay, Alden Torres Ganza, Arnold Labrado Mainit and Rodel Nguno Gantunok during an anti-illegal gambling operation in Barangay Caridad, Dumingag at about 4:45 PM of November 6, 2014.
Initial reports showed that, the suspects were caught engaged in illegal gambling particularly playing "Hantak and Cara y Cruz". Confiscated were gambling materials and bet money in the area. Suspects are detained at Dumingag Police Station awaiting court disposition.
Raps filed vs 2 cops
By Bong Garcia
THE police have filed criminal charges against two policemen before the Pagadian City Prosecutor's Office, an official said Monday.
Pagadian City Police Director Glenn Dulawan identified the respondent-policemen as PO1 Razul Lawi, 32, and PO1 Ray Julius Sta. Teresa.
Lawi has been assigned in Pitogo, Zamboanga del Sur, while Sta. Teresa has been with the Regional Public Safety Battalion in the Autonomous Region in Muslim Mindanao (Armm).
Dulawan said they were charged Monday for alarm and scandal, as well as indiscriminate firing.
Dulawan said the charges against them stemmed from the illegal discharge of issued service firearms around 3:30 a.m. Sunday at the corners of Sanson Street and Pajares Avenue in the village of San Pedro, Pagadian City.
The two policemen have allegedly fired their service firearms into the air following heated altercations with guest relations officers at a KTV bar in the area, according to Dulawan.
He said the two policemen boarded a tricycle and tried to escape but was arrested following information provided by witnesses.
He said they were detained at the headquarters of the Pagadian City police headquarters.
Dumalinao buys emergency rescue vehicle
By Bong Garcia
MAYOR Ace William Cerilles of Dumalinao, Zamboanga del Sur announced that they are equipped and ready to provide assistance to the town's residence in time of disasters.
Cerilles made this announcement as they purchased a P710,000 emergency rescue vehicle (ERV), which is the first of its kind in the province of Zamboanga del Sur that comprises of one city and 26 municipalities.
Cerilles said they are not praying for a disaster to occur "but should it strike, we are ready."
Cerilles said they decided to purchase an ERV in response to the request of his constituents to gear up for climate change adaptation, mitigation and resiliency.
Cerilles said the purchased of the ERV is his priority since six of the 30 barangays of Dumalinao are flood-prone areas.
These are the barangays of Rebokon, Pantad, Metokong, Mama, Bagong Silao, and Bibilik.
Cerilles said the ERV was purchased from the Cebu City-based Pasajero Motors Corporation utilizing the calamity funds of the municipality.
The ERV is a fiberglass dinghy powered by a five horse power outboard motor and equipped with a three kilovolt-ampere (KVA) generator set and two sets of 500-watt halogen lamps.
It also has built-in fire extinguishers, a chainsaw, an axe, life jackets, boots, hard hats, ropes and flashlights.
Cerilles said they will purchase another similar vehicle next year.
Climate change workshop set
By Bong Garcia
THE Department of Interior and Local Government (DILG) announced that 12 local government units (LGUs) consisting of five cities and seven towns are set to undergo a three-day training workshop on the formulation of Local Climate Change Action Plan (LCCAP) in Zamboanga Peninsula.
DILG Regional Director Paisal Abutazil said the training workshop is scheduled to be held from November 11 to 13 in Pagadian City.
Abutazil said the participating LGUs, which have been identified as most vulnerable to disasters in the region, are the following: Bayog, Molave and Margosatubig, Zamboanga del Sur; Diplahan and Imelda, Zamboanga Sibugay; Labason and Siocon, Zamboanga del Norte; and the cities of Dapitan; Dipolog; Isabela; Pagadian; and Zamboanga.
Abutazil said the target participants are the City and Municipal Risk Reduction Management Officer, Planning and Development Officer, Agriculturist or Social Welfare and Development Officer, Environment and Natural Resource officer, Local Government Operations Officer, Health Officer and City or Municipal Council environment committee member.
He said the training is aimed to provide the participants an understanding on how vulnerability assessment helps in responding to challenges.
He said the training also serves as an avenue for the LGUs to update their ecological profile and formulate their LCCAP, which shall then be integrated in the Comprehensive Development Plan or Comprehensive Land Use Plan.
He added the Climate Change Vulnerability Assessments provides essential tools for informing the development of such adaptation priorities and plans, as well as development of appropriate climate adaptation strategies needed to manage effectively the un-avoidable impacts of climate change.
Experts from the Department of Science and Technology and Department of Environment and Natural Resources will be the resource speakers of the three-day training.
Mayor bares Dumalinao town is now disaster-ready
(FPG/ALT-PIA9/Zambo Sibugay)
DUMALINAO, Zamboanga del Sur, Nov. 6 (PIA) – "We're not praying for a disaster but should it strike, we are ready," thus said Mayor Ace William E. Cerilles in a recent interview with the Philippine Information Agency (PIA).
Responding to the needs of his constituents and gearing up for climate change adaptation, mitigation and resiliency, the good mayor recently acquired a disaster rescue vehicle for the town amounting to P710,000.00 from calamity funds.
"We bought this emergency rescue vehicle (ERV) because this is what we need, so I made it a priority. We have flood-prone areas like Barangay Rebokon and the coastal barangays of Pantad, Metokong, Mama, Bagong Silao, and Bibilik," the young mayor clarified.
He said there is a bridge in Barangay Matab-ang on the way to Rebokon which is impassable during heavy rains because of flooding. The local government has made the necessary repairs to make it accessible even through incessant rains.
The emergency rescue vehicle, acquired on October 30, 2014 is the first of its kind in the province and was bought from Pasajero Motors Corporation in Cebu City. Mayor Cerilles intends to buy another unit next year to better serve his constituents and hopes that this will be replicated in other municipalities.
It is equipped with a fiberglass dinghy, 5hp outboard motor, 3KVA generator set, 2 sets 500 watts halogen lamps, fire extinguishers, chainsaw, axe, life jackets, rain boots, hard hats, nylon ropes, flashlights and other accessories needed during emergency rescue operation.
Cerilles said the Barangay Emergency Response Team (BERT) composed of 260 members are ready for any eventuality should a disaster hit their town. To upgrade their skills and readiness to respond to disasters, a recent training held on October 26-29 was a boost to their capability.
On the other hand, LGU officials are always on the alert and monitoring the situation in all 30 barangays of the municipality. With the cooperation and vigilance of everyone in the community, there is no doubt that Dumalinao is a disaster-resilient town, coping with extreme weather condition and cushioning its impact in the lives of everyone.
DTI-ZDS to conduct rubber quality improvement advocacy seminar
(FPG/CAL/PIA9 with reports from DTI-ZDS)
PAGADIAN CITY, Nov. 5 (PIA) – As one of the champion products of Zamboanga del Sur and with the continuing advocacy of the Department of Trade and Industry (DTI) to improve the quality and adherence to internationally adopted standards in the rubber industry, the DTI provincial office here will conduct a Rubber Quality Improvement Advocacy Seminar on Nov. 11, 2014 at Chandler Suites this city.
DTI Provincial Director Ma. Socorro M. Atay said the seminar would tackle the Philippine National Standards (PNS), International Organization on Standardization (ISO) 2000:2013 specifications for technically specified rubber as well as other important topics.
Director Atay said invited resource persons will elaborate on the topics mentioned to advocate for an improved rubber quality products in the province.
Rubber farmers/growers and traders from all over the province were invited to attend the said seminar, Atay said.
Exporting to the ASEAN seminar set on Nov. 11
(FPG/CAL/PIA9/JNL-DTIZDS)
PAGADIAN CITY, Nov. 4 (PIA) – With the ASEAN Economic Community fast approaching, it is but imperative for the Department of Trade and Industry (DTI) to raise the level of awareness of Micro, Small and Medium Enterprises (MSME's) and prepare them for the vast opportunity and market potentials AEC has to offer.
With these, the DTI Zamboanga del Sur provincial office has set a seminar entitled "Exporting to the ASEAN" on November 11, 2014 at Chandler Suites, this city.
DTI Provincial Director Ma. Socorro M. Atay said the seminar will also equip the participants on relevant information such as export procedures and documentary requirements needed to access the AEC market.
Expected to attend this seminar are interested MSME's or businessmen and women in the city and in the province as well.
Roving academy set for SMEs
By Bong Garcia
A FOUR-DAY Small and Medium Enterprises (SME) Roving Academy (SRA) will be conducted in Zamboanga Peninsula, said an official of the Department of Trade and Industry (DTI).
DTI OIC-Regional Director Sitti Amina Jain said the SRA is scheduled next week from November 10 to 14 in the different parts of the region.
"This (SRA) is one of the banner projects of DTI for us to bring the programs of DTI closer to our clients," Jain said, adding that it is aimed to capacitate the Micro, Small and Medium Enterprises (MSMEs).
Jain said the SRA will kick off November 10 in Dipolog City, Zamboanga del Norte; November 11 in Pagadian, Zamboanga del Sur; November 12 in Ipil, Zamboanga Sibugay; November 13, Zamboanga City; and, November 14 back to Dipolog City.
The participants will be taught on components traceability of food to ensure good quality of the products, exporting to Asean Economic Community, and Rubber Quality Improvement, said Jain.
She said the participants of the SRA will be from the food industry, rubber processors, and potential exporters.
The SRA's resource speakers are officials from the Manila-based Philippine Trade Training Center, which is the training arm of the DTI.
Police: Undas in Zambo Sur generally peaceful
With a report from Jong Cadion(9News Online)
Pagadian City, Zamboanga del Sur – Local authorities on Sunday (Nov. 2) declared a "generally peaceful" celebration of All Souls Day here.
Senior Superintendent Sofronio Ecaldre, Zamboaga del Sur Police Provincial Director, said that no untoward incident was reported to them as of Saturday midnight due to tight security measures jointly implemented by police and the Local Government Units (LGUs).
Police were on red alert since Friday (Oct. 31) up to Monday (Nov. 3) to ensure the safety of people flocking the cemeteries here.
Ecaldre said random check points manned by the Provincial Public Safety Battalion were established along the national highway to secure motorists against highway robbery and all forms of criminalities.
Tight security was also implemented at the Integrated Bus Terminals (IBT), public markets, shopping malls and coastal areas, while Police Public Assistance Centers were also in place in public and private cemeteries in coordination with the Provincial Disaster Risk Reduction Management Council down to the municipal and barangay levels.
In Pagadian City, tight security and strict implementation of rerouting of all public transport and private vehicles were also enforced going to and from Barangays of Paglaum, Sta. Maria, and Tuburan routes to Pagadian City Public Cemetery and Memorial Garden.
The Public also commended the LGU of Pagadian for providing multi-cab vehicles for free rides within the vicinity of public cemetery and memorial garden.
According to Superintendent Glenn Dulawan, the chief of police of this city, most of the problems they have encountered were minor ones like missing graves especially at the public cemetery.
Public warned vs bogus environmental compliance certificates
(SDR/Sunnex)
THE Department of Environment and Natural Resources (DENR) warned Saturday the public against fake environmental compliance certificates (ECCs) circulated by unscrupulous individuals.
The warning was issued following the discovery of a fraudulent ECC supposedly issued to an indigenous peoples' organization for a gold mining project in Zamboanga del Sur.
The bogus ECC, purportedly issued by the DENR to a certain Balabag Indigenous Peoples' Minahang Bayan Producers Cooperative (BIPMBP), bore the forged signatures of DENR officials, including that of Secretary Ramon Paje.
It supposedly gives BIPMBP the clearance to conduct "open pit and tunnel method" of mining gold and other minerals covering some 25,000 hectares in Sitio Balabag, Bayog town.
Mines and Geosciences Bureau Director Leo Jasareno, however, clarified that no such ECC was issued by the DENR.
"Per DENR records, no such issuance exists and the signatures affixed to it are forged," Jasareno said.
He said his fake signature appeared under the "Recommending Approval" heading while that of Paje under the "Approved by" heading.
"Even if a project involves a mining project, ECCs are not being recommended for approval by the MGB. ECCs are granted by the DENR only through the Environmental Management Bureau or EMB, not MGB. MGB does not grant ECCs," Jasareno said.
The forged ECC, dated October 20, 2014 with number ECC-R9-MBC-001-2014, used the EMB's letterhead and the DENR's official logo, complete with 12 "conditionalities" and even a provision on its volume extraction at 240 tons a day "utilizing an open cut method by benching through minimal equipment and manual labor."
The EMB letterhead, however, revealed already the forgery because of a wrong address, that is, North Avenue instead of Visayas Avenue.
Jasareno said Paje has already ordered an investigation into such violation and file appropriate charges against the perpetrators as evidence warrants.