Zamboanga del Sur News November 2013
Jump to navigation
Jump to search
→ → Go back HOME to Zamboanga: the Portal to the Philippines.
Province of Zamboanga del Sur - Archived News of Zamboanga del Sur
---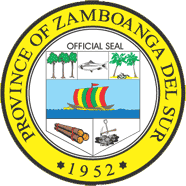 Seal of Zamboanga del Sur Province
Interactive Google Satellite Map of Zamboanga del Sur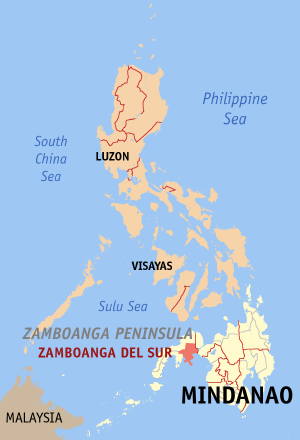 Zamboanga del Sur Map Locator

Municipalities within Zamboanga del Sur

Provincial Capitol of Zamboanga del Sur

Provincial Capitol of Zamboanga del Sur, Santo Niño, Pagadian city
Dietary supplement is a product that contains vitamins, minerals, herbs or other botanicals, amino acids, enzymes, and/or other ingredients intended to supplement the diet. The U.S. Food and Drug Administration has special labeling requirements for dietary supplements and treats them as foods, not drugs.
---
---
Manufacturers and distributors of dietary supplements and dietary ingredients are prohibited from marketing products that are adulterated or misbranded. That means that these firms are responsible for evaluating the safety and labeling of their products before marketing to ensure that they meet all the requirements of DSHEA and FDA regulations.
Lapuyan Falls: The favorite haunt of the fair Subanen maidens of Sitio Baga and all its neighboring areas, usual meeting place with many a young country swain in some secluded cavern beneath the rocky forest lane.

Lakewood, Zamboanga del Sur, Philippines

Village of Pedagan
Wars of ancient history were about possessions, territory, power, control, family, betrayal, lover's quarrel, politics and sometimes religion.
But we are in the Modern era and supposedly more educated and enlightened .
Think about this. Don't just brush off these questions.
Why is RELIGION still involved in WARS? Isn't religion supposed to be about PEACE?
Ask yourself; What religion always campaign to have its religious laws be accepted as government laws, always involved in wars and consistently causing WARS, yet insists that it's a religion of peace?
WHY??
There are only two kinds of people who teach tolerance:
The Bullies. They want you to tolerate them so they can continue to maliciously deprive you. Do not believe these bullies teaching tolerance, saying that it's the path to prevent hatred and prejudice.
The victims who are waiting for the right moment to retaliate. They can't win yet, so they tolerate.

Lintugop, Aurora
Pagadian City, Zamboanga del Sur

Provincial human resource management office of santo niño pagadian city

Civil Service Commision office in santo niño pagadian city
Newly-elected barangay officials in Pagadian City take oath
(PNA), SCS/TPG/CHARNYL S. ALBARRACIN/PJN
PAGADIAN CITY, Zamboanga del Sur, Nov. 30 (PNA) -- Mayor Romeo Pulmones has urged the newly-elected barangay officials here to set aside politics since the election was over and help the city "move forward."
Pulmones made the call as he administered Friday the oath of 10 newly-elected barangay chairmen and 78 councilmen in this city.
Pulmones asked the barangay officials to prioritize the needs of their respective communities in accordance with the law.
"We should help each other maintain peace and order in your communities and implement disaster risk management amid the calamities taking place in the country," Pulmones stressed.
He also advised them to step up anti-terrorism campaign and establish Barangay Intelligence Network (BIN) to keep an eye on unscrupulous and suspicious-looking individuals as well as illegal activities in the community.
He emphasized that the problem on peace and order as well as man-made or natural calamities is not the sole responsibility of the city government but should be the concern of all Pagadianons.
Paulina Gadiano of the City Local Government Operations Office, Department of Interior and Local Government (DILG), reminded the barangay officials to always set aside "political grudge" and selfishness for the general welfare of the people.
"Let us have a strong commitment to the city by providing guidance and direction to the constituents of Pagadian City," Gadiano added.
The newly-elected and reelected barangay officials officially assumed office by noontime of Nov. 30.
Meanwhile, the officials who were sworn into office by Pulmones pledged to support his administration for the progress and development of this city.
Last Tuesday, more than 40 barangay chairmen and their respective councilmen took the oath of office before Zamboanga del Sur Gov. Antonio Cerilles.
DepEd-9 conducts IP education forum
By Franklin P. Gumapon (PIA9)
PAGADIAN CITY – To engender a meaningful education for indigenous peoples (IPs) in the region, the Department of Education (DepEd)-9 has conducted here recently a forum on Indigenous Peoples Education (IPEd) with school superintendents, education supervisors, representatives from the different government agencies and private organizations as participants.
The forum tackled the national IPEd policy framework in pursuance of the Indigenous Peoples Rights Act of 1997 otherwise known as RA 8371, which seeks to design a curriculum appropriate for the IPs.
With an "indigenized curriculum," the subjects are discussed from IP perspective in relation to their cultural heritage, customary laws, traditions, beliefs and practices.
DepEd also aims to come up with an IPEd curriculum that reflects and integrates indigenous knowledge, system and practices.
Engr. Aphli Dave I. Lampayan, a full-blooded Subanen working for the National Commission for Indigenous Peoples (NCIP) in Zamboanga del Sur, said a total of 110 ethno-linguistic groups are found in the different parts of the country and most of these tribes are in Mindanao. He, however, lamented that these IPs remain the poorest sector in the society.
Based on the 2010 census, the IPs in the country accounted for 14 million.
In Zamboanga Peninsula, the dominant IP group is Subanen. This tribe can be traced in the provinces of Zamboanga del Norte, Zamboanga del Sur, Zamboanga Sibugay and even in Misamis Occidental of region 10.
Other ethnic groups living in the region are Badjaos, Yakans, Kalibugan,Tausugs and Samals.
The forum was capped by a declaration of commitment among stakeholders for IPEd.
OCD-9 conducts BICS training to V. Sagun town officials
By Gideon C. Corgue (PIA9)
PAGADIAN CITY – To effectively respond to any disaster, the elective and appointive officials of Vincenzo Sagun town participated in a three-day training on Basic Incident command System (BICS) conducted at Four Queens Resort here on Tuesday by the Office of Civil Defense (OCD)-9.
Mayor Merlinda Maata said "there is an urgent need for the municipality to undergo BICS training as the municipality had experienced natural disasters caused by climate change."
Mayor Maata underscored the need to equip the municipal officials with the knowledge and skills in preparing for and responding to any disaster so as to mitigate its impact on the people.
Recently landslides occurred in barangay Nilugwayan and Maraya, the mayor said.
"During typhoons, we closely monitor the coastal areas. Like what happened last Nov. 8 when super typhoon Yolanda hit the Visayas region and caused tremendous losses of lives and properties, we urged our people to leave their homes and transfer to the evacuation center to protect them against any untoward incident.
Engr. Angelito Casinillo, OCD training officer, said the training which employs modules, is an effective tool for the stakeholders to respond in times of disaster. "The participants are taught the effective utilization of resources and use of reliable communication system during disasters," Casinillo explained.
OCD-9 Regional Director Adriano Fuego lauded the town officials for their initiative in having such a training saying that "it is the first time that a municipality in the province has requested his office to hold BICS training for its officials with the municipality itself funding the activity."
"Before, the training would be conducted in a cluster basis where one cluster was composed of three municipalities, and the logistics were all shouldered by the OCD," Fuego added.
Fuego encouraged other municipal officials in Zamboanga Peninsula to emulate what the town officials of Vincenzo Sagun did to help the national government in disaster preparedness.
CONZARRD, KASAMMAKA continue to gather relief goods for "Yolanda" survivors
By Gideon C. Corgue (PIA9)
PAGADIAN CITY – The painful experience of people in the Visayas region wrought by super typhoon "Yolanda" (international code name, Hyan) on Nov. 8 has encouraged the Convergence of Non-government and People's Organizations in Zamboanga del Sur for Agrarian Reform and Rural Development (CONZARRD) to donate relief items for the survivors.
CONZARRD Executive Director Teodolita Suano said that while watching the news on television featuring the many affected people in agony and trauma after losing their relatives and properties to the super typhoon, she and her companions immediately decided to donate relief goods for the survivors.
"We are deeply touched by the situation of typhoon 'Yolanda' survivors who are desperately begging for food and water," Suano said.
Suano said they have collected relief goods from their members. "The goods comprising 800 kilos of dried fish, 400 sacks of rice, 1,000 kilos of mongoes, and other food items," Suano added.
Suano said the relief efforts initiative of CONZARRD dubbed "Humanitarian Action Network Against Disasters" was supported by the KASAMMAKA (Kahugpungan sa mga Mag-uuma/Mamumuong Kababayen-an), whose total number of members reaching almost 2,000, was aimed at extending assistance to survivors.
"This is our own little way of extending help to the survivors. With our little donation, we hope it will make them smile despite the tragic incident that happened in their lives," Suano said.
Suano said the relief goods which they sent on Tuesday to Tacloban City was just the first batch of the goods. "We will be collecting more relief goods from our members for the victims," pointed out.
DOST-9 to hold 2013 regional invention contest, exhibits
By Claro A. Lanipa (FPG/CAL/PIA9 with reports from DOST-9)
PAGADIAN CITY – The Department of Science and Technology (DOST-IX) in coordination with Technology Application and Promotion Institute (TAPI) and Regional Inventors Society (RIS) will conduct the 2013 Regional Invention Contest and Exhibits (RICE) on Nov. 28 – Dec. 1, 2013 at Gaisano Mall this city.
DOST – 9 Regional Director Brenda Nazareth-Manzano said the RICE serves as the elimination/qualifying round for the National Invention Contest and Exhibits (NICE) scheduled in July 2014 in Manila.
Manzano said inventors and creative researchers from all over the region are expected to participate in at least one of the six different contest categories, namely, Outstanding Inventions (Tuklas Award), Utility Models, Industrial Designs, Creative Researchers (Likha Award), Student Creative Research (Sibol Award) for high school and college students.
RICE 2013 aims to provide support to Filipino inventions by bringing their inventions to the attention of the public, potential investors and possible commercial partners, Director Manzano added.
Dr. Carol M. Yorobe, DOST undersecretary for regional operations will be the guest of honor and keynote speaker during the opening program together with Engr. Edgar I. Garcia, director of DOST-TAPI, Manzano said.
This year's event is anchored on the theme "Inventions and Innovations for Smarter Philippines," which underscores the invaluable contributions of Filipinos inventions and innovations in helping the country move forward by coping with the diverse challenges brought about by global economic crisis.
Dumingag parishioners donate 770 packs of relief goods for "Yolanda" victims
By Gideon C. Corgue (PIA9)
PAGADIAN CITY – "We are touched by what happened to our kababayans (brethren) in the Visayas region."
Thus disclosed San Jose assistant parish priest Father Elvin Sabandal of Dumingag, Zamboanga del Sur in an interview with Philippine Information Agency (PIA)-9 after the two truckloads of relief goods were unloaded at said office, the designated drop-off center of the 1st Infantry Tabak division's "Oplan Tabang Visayas."
Sabandal said super typhoon Yolanda's (international name, Haiyan) fury prompted the parishioners to donate relief goods for the victims in Tacloban City, Leyte.
Sabandal said the San Jose Parish through parish priest June Nilo Vics, in his homily, appealed to the parishioners to donate relief goods such as rice, bottled water, canned goods, and noodles to support the relief operations for the victims.
"We are impressed with the overwhelming support of the community on our appeal for donations to the victims," Sabandal said adding that a total of 770 packs of in-kind donations arrived at San Jose Parish church an hour after the mass.
The donation, Sabandal said, was meant to convey the parishioner's deepest sympathies to those affected by this great tragedy.
"With this, we are sincerely grateful to the parishioners, the schools and other generous donors. It is heartwarming that at this time of tragedy, we are seeing the deep concern of our people," Sabandal stressed.
Christian Padayhag, a senior student of San Jose Academy said he had volunteered in repacking the relief items as a way of helping the typhoon victims. And he never felt tired.
When asked what motivated him to volunteer, Padayhag answered that he pitied the victims every time he sees them on TV begging for food, water and other relief goods.
Sabandal also expressed his thanks to the parishioners and student-volunteers who assisted in repacking the relief goods so they could quickly transport the goods to Tacloban City.
Man shot dead in Pagadian City
(Mindanao Examiner)
PAGADIAN CITY (Mindanao Examiner / Nov. 24, 2013) – Police are facing a blank wall into the identity of a man who was shot and killed by a lone assailant in Pagadian City in Zamboanga del Sur province in southern Philippines.
Civilians reported the killing to the police, but authorities have difficulties in identifying the victim and so is his killer.
Police said the man was attacked at Purok Chico Hill in the village of Tuburan and the only description authorities give was his height – around 5 feet and two inches – and his age at around 22 to 25.The man was wearing a pair of grey short pants and a white t-shirt.
Investigators said the victim was shot repeatedly with a .45-caliber pistol based on the bullet casings they found in the crime scene. Nine bullet shells were recovered from the area.
Gun attacks are not uncommon in Pagadian – the capital of Zamboanga del Sur and regional seat of the government - where hired killers are actively operating.
3 wounded in Zamboanga del Sur grenade blast
By AL JACINTO
ZAMBOANGA CITY – Three people were wounded in a grenade attack on a village packed with visitors in Zamboanga del Sur, police said. The attack took place in New Village in Tambulig town which was celebrating a local festival.
Police said an MK2 grenade was tossed at the back of a stage.
The wounded have been identified as Marlyn Tac-an Lara, 47, of Lower Usogan village also in Tambulig; Ivy Jean Batoy, 8, of Lakarayan village in Tigbao town; and a man named Mario, of Happy Village in Tambulig.
DepEd-Zambo. Sur donates cash, relief goods for typhoon "Yolanda" victims
By Gideon C. Corgue (FPG/GCC/PIA-Zamboanga del Sur)
PAGADIAN CITY – As the people of the Visayas region struggle for survival in the aftermath of super typhoon "Yolanda" (Haiyan), the Department of Education (DepEd)-Zamboanga del Sur schools division has extended financial assistance and relief goods for the victims.
Dr. Arturo Bayocot, schools division superintendent, said DepEd officials, employees and teachers in the province have contributed cash and relief goods to help out the typhoon victims.
"From our schools, districts and division office, we immediately gave voluntary contributions to the survivors of typhoon "Yolanda," Bayocot said in a text message sent to the Philippine Information Agency (PIA)-9.
"I've deposited P130 thousand through DepEd Office of Secretary's trust fund account," Bayocot disclosed.
Bayocot added "the division has collected in-kind donations and divided them among disaster stricken-areas of Zamboanga, Bohol and Tacloban.
As an expression of our deepest concern and sympathy, Bayocot said, the DepEd officials and employees are keen in helping the victims of calamities.
Bayocot cited the relief assistance given to the victims in Zamboanga siege in September where two vans of relief goods were shipped to Zamboanga for war and flood victims.
DHCF, SADCFI distribute 8,000 bags of relief goods to "Yolanda"victims
By Gideon C. Corgue (PIA9)
PAGADIAN CITY – In addition to the 5,000 bags of relief goods earlier delivered to Bantayan Island in Cebu, another 3,000 bags will be distributed today for the typhoon survivors in Tacloban City.
This was announced by Saleh Zaher, director of Mohammed Bin Al Rashid Moktuon Humanitarian Charity Est. in Dubai and Ustadz Nasser Maulana, president of Southeast Asia Development Committee Foundation, Inc. (SADCFI) in a press conference held on Wednesday at the SADCFI's office here.
Zaher said Vice President Mohammed Bin Al Rashid Moktuon of Dubai, who is also the president of Dubai Humanitarian Charity Foundation (DHCF) has ordered them to immediately fly to Philippines to extend relief goods for super typhoon "Yolanda" victims in the hardest hit areas in Central Visayas.
Zaher, along with Faisal Alshehi, DHCF operations manager who arrived in Manila on Nov, 15, met with the officers of SADCFI to discuss their plans of distributing relief goods to typhoon survivors in Central Visayas.
Zaher said it was their first time to visit the Philippines. "Our mission in your country is to help survivors who begged for food, water, and medicines in the severely affected areas," Zaher said.
Zaher added that last Nov. 16, DHCF officers and SADCFI personally delivered the first batch of 5,000 bags of relief goods consisting of 25 kilos of rice, one dozen canned goods, one dozen noodles, and two kilos of sugar, soap, and candles to the victims of "Yolanda" in Bantayan Island, Cebu.
"The relief goods will be equally distributed to the victims regardless of race, nationality, color, ethnicity and religion. Whether the victim is Christian or Muslim, he will receive the relief goods," Maulana assured.
Maulana said group left Pagadian City at 7a.m. today to deliver second batch of truck load of relief goods to the hardest hit areas in Tacloban City to help ease the sufferings of the victims.
Zaher thanked the Philippine government for allowing them to enter the country and the SADCFI for facilitating the distribution of relief goods, as they do not exactly know the areas affected by the typhoon.
Midsalip to receive 88-M infra projects under ARCP-II
By Claro A. Lanipa (PIA9)
MIDSALIP, Zamboanga del Sur – Some P88 million worth of various infrastructure projects under the Agrarian Reform Community Phase II (ARCP-II) will soon be implemented in this municipality.
Municipal Agrarian Reform Officer Ferdinand L. Mendoza reported during the recently concluded information caravan held here at the Bagsakan covered court in Barangay Poblacion B the following ongoing projects in the municipality, namely: construction of farm-to-market road (FMR) from barangays Buloron to Dumalinao with a total length of 1.8961 kilometers amounting to Php12,009,528.31, construction of FMR from Buloron to Lumpanid with a total length of 3.16 km with a project cost of P19,233,543.66, construction of one unit tribal center at the Poblacion with a total amount of P 931,457.70.
These ongoing projects are being funded in a counter-parting scheme with 40 percent of the total cost of the project to come from ARCP II, 35 percent from the local government unit (LGU), and 25 percent from the National Government Agency support to LGUs.
Another project, which was already approved and is now ready for implementation, is the rehabilitation of Buloron Communal Irrigation System worth P12,299,408 wherein 50 percent would be shouldered by ARCP II, 15 percent by LGU, 25 percent by NGALGU, and 10 percent by the National Irrigation Administration (NIA), Mendoza reported.
He further disclosed that the cacao production in Midsalip covering 210 hectares with 112 Agrarian Reform Beneficiaries (ARBs) and non-ARBs will also expand soon with a funding of P14 million from the Land Bank of the Philippines (LBP) through the Agrarian Production Credit Program (APCP).
Four more FMR projects worth P5 million each are being proposed and another two units of Tulay ng Pangulo Pang-Agraryo in barangay Palili are under validation, MARO Mendoza added.
Zamboanga del Sur town prepares for 71st founding anniversary
(PNA), LOR/TPGJR/CHARNYL S. ALBARRACIN/UTB
AURORA, Zamboanga del Sur, Nov. 19 (PNA) -- Preparations are underway for the celebration of the 71st founding anniversary of Aurora municipality on Nov. 30.
Mayor Boen Dorotheo Cabahug said the Aurora Day Celebration Committee has lined up a week-long festivity dubbed as "Badak" Festival, which begins on Nov. 23 and ends Dec.1.
Cabahug said the search and coronation of Miss Aurora 2013 will highlight this year's "Badak" Festival.
"Badak" is the local term of Iranun and Maranao tribes for jackfruit, which were abundant when this town was first discovered.
Aurora, which comprises of 44 barangays, is a second class municipality of this province. It has a population of 48,434 people in 9,316 households as of the 2010 census of the National Statistics Office (NSO).
This year's anniversary celebration is themed: "Kalambuan Padayonon, Kahiusahan Gikinahanglan, Kalinaw ug Kalipay Mabatonan (Continuous Progress Needs Unity in Achieving Peace and Prosperity)."
The activities are the following: 2nd Mayor Boen D.R. Cabahug chess tournament, Nov. 23 to 24; mass sponsorship, Nov. 24; civic parade, playground demonstration contest, Pigrolac's activity, and awarding and recognition of presentation of candidates and talent competition for Miss Aurora 2013, Nov. 25; People's day, vocal solo and dance contest and B-Meg's activity, Nov. 26; drum and lyre competition, Pilmeco's activity and search and coronation of Miss Aurora 2013, Nov. 27; fun-run with pet dogs, tsikiting day, boxing at the gym, and Badakrapan/battle of the bands, Nov. 28; and, thanksgiving/ecumenical services, and Pista sa Purok, Nov. 29.
On Nov. 30, which is the anniversary day, Miss Aurora 2013 will lead the street parade together with the Ginang sa Purok floats along with dancers and selected drum and lyre corps.
It will be followed by a power dance competition, world festival dance competition, pabibo ug pahalipay sa Adlaw sa Aurora (Entertainment with prizes during Aurora Day) with D'Dos Compańeros and Showtime.
The events on Dec. 1 will included marathon, mountain bike competition, singing competition and basketball friendship games.
Cabahug said the upcoming anniversary celebration will serve as a "launching pad" for the united declaration of war against poverty, which the main program of his administration.
PA's "Oplan Tabang Visayas" collects over 50-T kilos of relief goods
By Gideon C. Corgue (PIA9)
LABANGAN, Zamboanga del Sur – The "Oplan Tabang Visayas," a relief effort initiative of the Philippine Army's (PA) 1st Infantry Tabak Division based in this town has been able to collect some 50,793 kilos of relief goods for super typhoon "Yolanda" (international name Haiyan) survivors.
Brigadier General Felicito Virgilio Trinidad Jr., newly installed Tabak commanding officer, said during the assumption of command ceremony held here on Tuesday at Camp Major Cesar Sang-an in Barangay Pulcanan that the relief goods were comprised of 722 sacks of rice weighing 15,925 kilos, 147 cartons of sardines-2,205.5 kilos, 33 carton of noodles - 129.87 kilos, 293 cartons of bottled water - 4,219.2 kilos, 153 sacks of assorted food packs – 7,110 kilos, 21,204 kilos of assorted clothes, and 16 boxes of assorted medicines.
Trinidad stressed that "Oplan Tabang Visayas" was an offshoot of the request made by individuals and groups for the 1st Infantry division to bring the relief goods to typhoon-devastated areas.
When super typhoon "Yolanda" hit the Central Visayas region, many kind-hearted individuals and groups have donated relief goods for the survivors.
Trinidad said "the huge volume of donations was coming from our generous donors who wholeheartedly gave their donations for the typhoon survivors."
The Tabak commander thanked the generous donors for actively supporting the 1st infantry division's relief efforts saying that "the collection of the enormous volume of relief goods will not be realized sans people's help."
The goods are now ready to be shipped to the Visayas region.
"I would like also to thank the drop-off centers set up at the Philippine Information Agency, Gaisano Capital Mall, and City Commercial Center as well as the media for helping us in our relief efforts," Trinidad concluded.
DA holds organic farming orientation in Bayog
By Claro A. Lanipa (FPG/CAL with report from Bernadine Gabawan, MIO-Bayog/PIA9)
BAYOG, Zamboanga del Sur – The Department of Agriculture (DA)-IX in collaboration with this municipality recently conducted here an orientation on organic farming at the Municipal Swimming Pool function hall.
Some 80 participants from the different farmers' associations, national and local government officials and employees attended the said activity.
"Organic farming could really be a great help to the farmers to earn more by employing organic fertilizer because it is cheaper than commercial fertilizer," Mayor Leonardo Babasa Jr. said.
"Organically grown farm products are also safe and healthy for human consumption," the mayor added.
The mayor told the participants that he dreams of making Bayog "an organic municipality" and he believes his town is on its way to achieving it.
Babasa expressed his gratitude to DA for conducting the orientation with Priscilla C. Hover, regional focal person on organic agriculture, and her two staff, Cerelo Andale and Ritzchie Marie Yurong, as facilitators.
Since the farmer-participants got interested in organic farming, they requested DA to conduct another training/workshop on vermin casting.
Hover, however, suggested that the municipality send a letter request to DA-IX as well as a letter of intent to avail of bags of vermin cast for free.
Philippine Army names new "Tabak" commander
By Charnyl S. Albarracin [(PNA), CXTB/TPG/CSA/PJN]
PAGADIAN CITY, Zamboanga del Sur, Nov. 16 (PNA) -- The Philippine Army (PA) has installed Brig. Gen. Felicito Virgilio Trinidad, Jr. as the new commander of the Army's First Infantry "Tabak" Division based in this province.
PA Vice-Commander Maj. Gen. Essel Soriano spearheaded the installation Thursday of Trinidad as the full-pledged commander of the First Infantry Division from acting commander status in a ceremony held at Camp Major Cesar Sang-an in the town of Pulacan, this province.
Trinidad, a Philippine Military Academy (PMA) "Sandigan" Class of 1982, took over as acting commander following the untimely demise last June 2 of First Infantry Division commander Brig. Gen. Daniel Lucero of PMA "Matikas" Class of 1983.
Trinidad, in his acceptance speech, has vowed to be a role model to the "Tabak" troopers as he would adopt the policy of transparency in leading the command.
Trinidad pledged to give primacy to the welfare of the people by advocating the Internal Peace Security Plan "Bayanihan" and Army Transformation Roadmap (ATR) to win peace here in Western Mindanao.
Trinidad said he will focus in sustaining the peace and to prevent the resurgence of violence in a bid to bring lasting peace under division's area of jurisdiction.
He called on the non-government organizations (NGOs), the academe, the media, the civil society groups and other well-meaning organizations, to support the military's Bayanihan program.
"Through you we can collectively build social pressure on the various threat groups for the latter to shun the use of arms and violence and instead of a culture of violence usher in a culture of peace and development," he said.
Trinidad ended his message with a verse from the Holy Bible which says: "From everyone who has been given much, much will be demanded, and from those who has been entrusted with much, much more will be asked."
"Truly, having been entrusted with this great responsibility, this rare opportunity, it is thus incumbent upon me that I should give my utmost best and my utmost commitment to steer this premiere Division to greater heights of excellence in performance and professionalism. This is what is expected of me, and rest assured that I shall give nothing less."
Meanwhile, Soriano has commended Trinidad for his efficient management in protecting the peace in here in Western Mindanao against threats from all enemy fronts.
Soriano said he is grateful for the accomplishments of Trinidad to include the apprehension of various enemy personalities, recovery of numerous firearms, and capture of enemy camps.
Soriano urged the men and women of First Infantry Division to give their full support and commitment to Trinidad, the newly-installed commanding general.
"Do not let true progress to be hammered down by conflicts and the groups that seek the failure of peace here in Mindanao. Defend and sustain our gains for peace and stability so that you can march the people of this region towards genuine development," Soriano said.
Pagadian City gov't sets Christmas Festival
(PNA), LAP/TPGJR/CHARNYL S. ALBARRACIN/UTB
PAGADIAN CITY, Zamboanga del Sur, Nov. 15 (PNA) -- Preparations by the city government are underway for this year's Christmas Festival that will highlight a "Parol Competition."
Mayor Romeo Pulmones announced that this year's competition, which will be held at Plaza Luz, is open to all barangays and government offices as well as the business sector.
In previous years, only urban barangays are allowed to join the competition.
Backdropped by a dancing fountain, the Plaza Luz turns turns into a virtual Christmas village every Yuletide Season as the participants display their lantern entries.
All public and private offices are also being decked with Christmas lights and other decorations during the Yuletide Season, which Pulmones said it a clear manifestation of this city's public-private partnership (PPP).
Pulmones said the Parol contest will start on December 8 and end on the third Sunday of January, which is the Feast Day of this city's Patron Saint--Senior Sto. Nińo.
He said the competition was conceptualized in line with the city's advocacy on household waste management wherein families are taught to engage in small-income generating projects through recycling of waste materials.
"We must not and will not allow the barangay officials to lose their financial budget for this contest. What is important is the true spirit of Christmas to shine in every barangay in the city," he said.
The criteria of judging in the Parol contest are the following: innovativeness and uniqueness, 15 percent; originality, 10 percent; indigenous/recycle materials, 15 percent; artistry, 30 percent; lighting effects, 20 percent; and, over-all impact, 10 percent or for a total rating of 100 percent.
Cash prizes of P75,000, P50,000, and P30,000 await the top three winners. A consolation cash prize of P5,000 will be awarded to non-winning entries.
PRDC-IX, MCN to hold infocar in Midsalip
By Claro A. Lanipa (FPG/CAL/PIA9)
PAGADIAN CITY, Nov. 14 (PIA) – The Regional Development Council (RDC-IX) through its Regional Communication and Advocacy Plan-Technical Working Group (RCAP-TWG) and the Mindanao Communicators' Network (MCN) will spearhead an information caravan on Nov. 15 in Midsalip, Zamboanga del Sur.
The information caravan aims to bring the government closer to the people by addressing their specific needs and problems.
PIA Regional Director Noemi B. Edaga who is also the RCAP-TWG chair and MCN President said the caravan would be participated in by representatives of the different regional offices of the national government agencies as well as provincial offices some provincial offices such as the Integrated Provincial Health Office (IPHO), Provincial Engineer's Office (PEO) and Provincial Agriculturist's Office (PAO).
The Zamboanga del Sur Electric Cooperative (ZAMSURECO I) and the Armed Forces of the Philippines (AFP) are also expected to attend the activity.
Prior to this activity, a team had met with the Municipal Action Team (MAT) of Midsalip to gather firsthand information on the priority needs and problems of the people in the area. These needs and problems are to be addressed during the information caravan by the government agencies concerned, Edaga said.
To highlight the event, the Technical Education and Skills Development Authority (TESDA-IX) in collaboration with the Department of Trade and Industry (DTI), Department of Labor and Employment (DOLE), Department of Agriculture (DA) will conduct skills training on beauty care, vegetable gardening, chorizo making, electrical installation and maintenance and plumbing among others to interested individuals in the municipality.
The same activity was also conducted in Jose Dalman, Zamboanga del Norte last Oct. 24.
'Tabak' Division extends relief campaign for 'Yolanda' victims
(PNA), PDS/TPGJR/CHARNYL S. ALBARRACIN/UTB
PAGADIAN CITY, Zamboanga del Sur, Nov. 13 (PNA) -– The First Infantry "Tabak" Division has extended its relief campaign for the victims of super typhoon "Yolanda" in the Visayas region until Thursday.
The relief goods, gathered during the relief campaign that started Monday until Tuesday, were supposed to be airlifted Wednesday to Yolanda-hit provinces but did not push through due to the unavailability of C-130 "Hercules" cargo plane, according to First Infantry Division spokesperson Capt. Jefferson Somera.
Somera said since the cargo plane was unavailable, First Infantry Division Commander Brig. Gen. Felicito Virgilio Trinidad has decided to extend the relief campaign until Thursday.
The relief mission, which was initiated by Trinidad, is dubbed "Oplan Tabang Visayas."
Trinidad has urged his officers and men as well as the cross-section of the society to donate foodstuffs and household materials for the "Yolanda" victims.
They have designated drop-off centers where donors can bring their donations until 5:00 p.m. Thursday.
These are located at the Gaisano Capital and C3 Malls and Philippine Information Agency office in this city and at the Tabak gymnasium in Pulacan, Labangang town, this province.
"Together we will rise, we will help our fellowmen. Your little help is already a big help for those who are in need," Trinidad said.
Somera said the relief goods that would be collected will be transported on Saturday to Tacloban City for distribution to the super typhoon victims.
Zambo Sur town farmers undergo training on organic farming technique
(PNA), PDS/TPGJR/CHARNYL S. ALBARRACIN/UTB
BAYOG, Zamboanga del Sur, Nov. 12 (PNA) --The Department of Agriculture (DA) in partnership with the local government has provided a boost in farming technique to some 80 farmers in this town.
This, as the DA and the local government have jointly conducted over the weekend a training on basic organic agriculture.
Mayor Leonardo Babasa, Jr. said Tuesday the training is in line with his dreams to make this town known as the "organic municipality" when it comes to agriculture.
Babasa said the training is of great help to local farmers to be able to earn more since they will spend less on inputs in organic farming.
Babasa said the products on organic farming are also healthier and safer to consume compared to farming by using synthetic pesticides.
The DA regional organic farming focal person Priscilla Hover and her staff have provided the local farmers with input on the advantages of organic farming practices like the use of vermicast.
Vermicast is an organic or natural fertilizer that is created by using composting earthworms. These earthworms are placed in a container which is filled with compost.
The worms make their way through the food and excrete, which is called the vermicast.
Vermicast enriches the soil and ensures that plants receive all the needed nutrients as it grow.
Meanwhile, Babasa, in partnership with DA, intends to conduct a workshop for the farmers in vermi-casting in the coming days.
The practice of organic farming is in line with Republic Act 10068 otherwise known as the Organic Agriculture Act of 2010 that seeks to promote the ecologically sound, socially acceptable, economically viable and technically feasible production of food and fibers.
DILG SaLinTubig program earmarks P10.62-M for Margosatubig town
By Franklin P. Gumapon (FPG/PIA9 with reports from Lemuel Mejares)
MARGOSATUBIG, Zamboanga del Sur, Nov. 11 (PIA) – A water system project here funded under the Sagana at Ligtas na Tubig Para sa Lahat (SaLinTubig) program of the Department of Interior and Local Government (DILG) will soon be completed, as the second tranche of the P10.62-million budget was released to Mayor Roy E. Encallado recently.
The Digon-Igat Island Level II water system, which is now 35 percent complete since it was started last September, is going to benefit 552 households that used to fetch water on horses at P10 per container.
DILG-9 Regional Director Paisal O. Abutazil said during the turnover of the check that he would be happy to see the local government units (LGUs) implement and manage their projects wisely.
"Napakaswerte ng LGU na nakatanggap ng pundo mula sa pamahalaan (the LGU is fortunate to have received funding from the government)," Director Abutazil said adding "this is not a loan but a grant to the LGUs."
"Although the barangays of Digon and Igat Island have existing water system, the water supply remains a problem in the area," Engr. Alex Villarin reported.
"Once completed, the water system project will also serve as an economic enterprise in the village," Villarin added.
SaLinTubig is DILG's lone program enrolled under the national government's Bottom-Up Budgeting (BUB) approach with the end in view of uplifting the poorest sector in the country.
As a grant, the program also seeks to enhance and improve the capacities of the LGUs and water service providers in planning, implementation, operation and management of water supply facilities as well as the implementation of water supply projects in waterless municipalities and barangays.
Gun attack injures 6-year-old girl
By Bong Garcia
A SIX-YEAR-OLD girl was wounded in a gun attack, which allegedly stemmed from a family feud, in a remote village of Zamboanga del Sur, the police reported.
Zamboanga Peninsula police information officer Chief Inspector Ariel Huesca said the incident took place around 7:30 p.m. Thursday in the village of Old Labangan in the municipality of Labangan.
Huesca identified the victim as Danah Maguindra, the daughter of Sabila Maguindra, owner of one of the five houses attacked by a group of unidentified gunmen.
Investigation showed that the young Maguindra was inside the house when the suspects arrived and opened fire towards cluster of houses hitting the victim, Huesca said.
He said the other houses that came under attack were owned by Mohibat Pagayao, the village chief of Old Lanbanga, Mike Pagayao, Jumael Buhisan, Sabila Maguindra and Zaidal Zamplidan.
He said the suspects were gone when the responding policemen arrived at the crime scene.
Investigation continues to identify the suspects, Huesca said.
Pagadian City mayor lines up P27.4-M infra projects for 2014
(PNA), LAP/TPG/CHARNYL S. ALBARRACIN/PJN
PAGADIAN CITY, Zamboanga del Sur, Nov. 9 (PNA) -- The city government under the stewardship of Mayor Romeo Pulmones has lined up various infrastructure projects worth P27.4 million to be implemented in 2014.
Pulmones said on top of the lined up projects is the site development for the regional center in Barangay Balintawak with P10-million proposed budget allocation. It is followed by the repairs of heavy equipment owned by the city government with P5.9 million funding allotment.
He said a budget of P5 million has been allocated for the construction and development of the seaside boulevard aimed to boost this city's tourism industry.
Pulmones said a multi-purpose court worth P3.5 million will be constructed at the Plaza Luz for the use of the cross section of the community.
He said the multi-purpose court could also serve as a sports facility for rent that would help the city government generate income.
He said a new building will be constructed for the City Council that would provide the local legislators a comfortable place to better serve the public.
He said the new building, which is the Phase 1, will be constructed beside the City Engineer's Office in Barangay San Jose with a funding allocation of P3 million.
Meanwhile, Pulmones is happy to announce that this city is "very lucky" to be one of the recipients of the PAyapa at MAsaganang PamayaNAn (PAMANA) program of the national government through the Office of the Presidential Adviser on the Peace Process (OPAPP).
Pulmones said the project is the construction of the P25 million five kilometer coastal road from Barangays Bomba and Poloyagan to Pantad and Rebokon, which is already part of the adjoining municipality of Dumalinao.
Pulmones urged residents to support his administration's efforts for the progress of this city, the capital of Zamboanga del Sur.
TESDA scholars complete slaughtering operation course
By Gideon C. Corgue (FPG/GCC/PIA-Zamboanga del Sur)
PAGADIAN CITY, Nov. 8 (PIA) – "Your dream of working abroad hopefully will come true," Zamboanga del Sur 1st district representative told the 53 graduates of a three-month slaughtering operation course given by the Technical Education and Skills Development Authority (TESDA).
Speaking during a graduation ceremony held Tuesday at the Sangguniang Panlungsod Annex here, Rep. Yu said he partnered with TESDA in providing scholarship program dubbed "Livelihood Program for Greener Pasture," which aims to help alleviate poverty.
He also hoped to see the scholars find jobs after receiving their "Certificate of Training (COC) and National Competency II (NC II) from TESDA.
This first batch of slaughtering course underwent a three-month training from July 29 to Oct. 29.
"It is my hope that you can find job abroad as you are already trained butchers by TESDA," Yu said adding "there is a great demand for butchers of the market in Canada and Australia."
The lawmaker said his office helped facilitate scholars to render an on the-job-training to big slaughterhouses recognized by Canada and Australia particularly in the cities of Tagum and Polomolok purposely to develop their slaughtering skills.
Meanwhile, instructor Levid Torres of the City Veterinary Office (CV0) said he was grateful that the slaughtering course had been conducted to give employment opportunity to skilled workers especially those who are seeking jobs abroad.
Torres commended the scholars for having completed the 220 hours required by the TESDA.
Class president Rona Rato thanked Rep. Yu for giving them the opportunity to avail of the scholarship program saying that taking the three-month crass course on slaughtering is very expensive.
"Kung kini nga matang sa training kuhaon didto sa Manila ang bayran nga tuition sa matag-usa mokabat sa P25 mil apan pinaagi ning maong programa, libre kami sa bayranan ug libre usab ang kasangkapan nga among gigiamit sama sa boots, apron and knife( If this kind of training will be done in Manila, the tuition fee that each one of us will pay is P25 thousand but through this program, we paid nothing for our tuition plus sets of slaughtering tools such as boots, apron, and knife is also free)," Rato said.
Present during the graduation rite were Mayor Romeo Pulmones, Vice Mayor Divina Grace Yu, Engineers Adrian Ampong and Rolando Andaya of TESDA, and Training Coordinator Edna Dalena.
2-day invitational chess tourney set Nov 23-24 in Zamboanga del Sur
By Charnyl S. Albarracin [(PNA), LAM/TPGJR/CSA/EBP]
AURORA, Zamboanga del Sur, Nov. 7 (PNA) -- Top rank chess players will see action in a two-day invitational tournament aimed to expose local talents and hone their skills on November 23 and 24 at the gymnasium of this municipality.
Businessman-sportsman Wilhelm Joey Ardiente, one of the tournament organizers, said the competition dubbed as the 2nd Mayor Boen Dorotheo Cabahug Jr. chess tournament, is sanctioned by the National Chess Federation of the Philippines.
Ardiente said the tournament coincides with the "Badak Festival 2013," which in line in the celebration of the 71st founding anniversary this town that falls every last Saturday of November.
"Badak" is the local term of Iranun and Maranao tribes for jackfruit which were abundant when this town was first discovered.
Ardiente said that seven top chess players of the country have already signified their participation in the two-day tournament.
They are GMs Oliver Barbosa and Richard Bitoon; GM-candidate Oliver Dimakiling; and National Masters Levi Mercado, Johnnel Balquin, Ernesto Fernandez and Joel Fernan.
Ardiente said that up for grabs is the top purse of P20,000 plus trophy for the champion; P10,000 for the 1st runner-up; P5,000 for the 2nd runner-up; and P3,000 for the 3rd runner-up.
He said the 4th and 5th placers will received P2,000 each while the 6th to 10th placers will receive P1,000 each.
He added that cash prizes will also be given to "Top Lady," "Top Senior," "Top Junior," and, "Top Executive" winners.
"It is time for us to share the beauty of this town to our neighbors. This peaceful place shall become the chess championship capital not just of the province but also the whole of Region," Mayor Cabahug said.
Cabahug added the partnership between the Black Knight Chess Club headed by Ardiente in cooperation with the National Chess Federation of the Philippines "will bolster our sports development program especially in the grassroots level."
"Aurora will continue its program for sports development, and we shall make this event annually as part of our anniversary program," Cabahug said.
He said that interested participants may contact Mr. Ardiente at mobile phone numbers +63922-800-71-68 and +63922-874-81-68 for reservations.
Stakeholders contribute to peaceful, orderly observance of All Saints' Day
By Gideon C. Corgue (FPG/GCC/PIA9-Pagadian City)
PAGADIAN CITY, Nov. 6 (PIA) – It was through the joint effort by the stakeholders that made the observance of All Saints' and All Soul's Day peaceful and orderly.
Pagadian City Police Director Glenn Macario Dulawan said he had deployed uniformed and non-uniformed personnel in the memorial park and public cemetery to ensure safety of the public who paid respect to their departed loved ones.
Dulawan said the police personnel through the Police Community Relations' (PCR) staff distributed leaflets to the public, two days before the traditional All Saints and All Souls Day commemoration and at the same time, deployed traffic personnel in the streets leading to the cemetery to ensure access to convenient, safe, efficient and secure transportation to the public.
Philippine Red Cross-Zamboanga del Sur Administrator Hildaliza Muñoz, on the other hand, said the organization had actively participated in the "Oplan Kaluluwa" by putting up first aid stations in memorial park and public cemetery through the 15 teams of Red Cross Youth members, five chapter volunteers and staff.
The first aid stations attended to two patients who were suffering from hypertension and hypoglycemia, and assisted two elderly to the tombs of their relatives.
City Disaster Risk Reduction Management Officer Haron Damada said his staff clad in color green t-shirts were also deployed in the areas to assist the police in ensuring public safety.
Damada said the city government installed "Oplan Kaluluwa 2013" information center and a public address system to facilitate retrieval not only of lost items but also children who might get lost while inside the cemetery.
"In fact last All Souls' Day, we helped a mother find her lost child while inside the cemetery using the public address system. The child was turned-over to her after we made the announcement," Damada reported.
The observance of traditional All Saints' and All Souls' Day was generally peaceful with the active help of all stakeholders and the public," Dulawan concluded.
DILG provides P5.9-M water system to Zambo Sur town
(PNA), LAP/TPGJR/CHARNYL S. ALBARRACIN/UTB
PAGADIAN CITY, Zamboanga del Sur, Nov. 5 (PNA) -– Three barangays in the Municipality of Dinas, this province, is soon to have potable water right in their doorsteps.
This, as the Department of Interior and Local Government (DILG) through its Sagana at Ligtas na Tubig Para sa Lahat (SaLinTubig) is rushing to complete the construction of an upgraded water system in t he three barangays of Dinas.
The beneficiary-barangays are Don Jose, Benuatan and Poblacion in Dinas, a 4th class town of this province comprising 30 barangays.
Department of Interior and Local Government (DILG) Regional Director Paisal Abutazil said the construction of the upgraded water system "is now 35 percent complete."
Abutzail said the construction of the P5.94 million upgraded water system, which started last July 9, is being undertaken by a private contractor.
Abutazil has turned over recently the second tranche check worth P2.97 million to Dinas officer-in-charge Treasurer Cesar Enriquez and witnessed by Dinas Fiscal Examiner Elsie Galage and Executive Assistant IV Peter Abrenica.
"The release of check will speed up the basic service delivery particularly the provision of water to our communities," he said.
The first tranche check of P2.97 million was turned over to Dinas municipal government last April 26.
The SaLinTubig is a program of DILG enrolled under the national government's Buttom-Up Budgeting (BUB) approach, which aims to improve the implementation of projects and programs and uplift the poorest sector in the country.
Designed to provide grant financing and capacity development, the program aims to enhance and improve capacities of the local government units (LGUs) and water service providers in planning, implementation and operation and management of water supply facilities in a sustainable manner and for the implementation of water supply projects in the waterless municipalities and poorest barangays without access to safe water.
Newly-elected b'gay chief survives ambush in Zambo Sur
By Roel Pareño (philstar.com)
ZAMBOANGA CITY - A newly-elected barangay chairman was wounded in an assassination attempt on Sunday in downtown Pagadian City, Zamboanga del Sur, police said Monday.
Police identified the victim as Abdul Racman Talumpa, 48, elected chairman of Barangay Dalapang, Labangan town, an adjacent municipality of Pagadian City in Zamboanga del Sur.
Chief Inspector Ariel Huesca, spokesman of Police Regional Office 9 (PRO), said the victim was travelling on board his service when he was ambushed by two motorcycle-riding gunmen along FS Pajares Avenue in Sta. Lucia district at around 12:45 p.m.
The victim sustained a bullet wound in his neck.
Police investigators were looking at the possibility that the attack was related to the recently concluded barangay elections.
Bishop holds art exhibit for priests
By Tina G. Santos (Philippine Daily Inquirer)
MANILA, Philippines—Aiming to raise funds for the construction of a home for elderly Catholic priests, a bishop is staging an exhibit of his paintings.
Dubbed "A Missionary's Art Journey 3," the exhibit by Pagadian Bishop Emmanuel Cabajar, a Redemptorist, will be held until Nov. 26 at the Bishop's House in Pagadian City.
In an article posted on the Catholic Bishops Conference of the Philippines (CBCP) website, Cabajar said that aside from promoting arts appreciation, the exhibit aims to raise funds to build the Clergy House in the Diocese of Pagadian.
The proceeds, he said, will also be used to continue the construction of the unfinished Diocesan Pastoral Center.
This is the third time the bishop will stage an exhibit. His previous exhibits were held in Cebu City in 1998 and 2004.
Cabajar encouraged the public "not just to view the paints as a possible nice decoration, not to view its financial values, but to imbibe its significance, its essential and human values."
"The temperament and insights of the viewers make art something more pleasant," Cabajar said. "Beauty is not only in the eye of the beholder, but as well in its meaning."
The 71-year-old bishop has long been using his art as a medium to proclaim the Good News.
Many of his works depict mission scenes in Mindanao where he spent most of his missionary years.
OPERATIONAL ACCOMPLISHMENT REPORTS
By SPO4 Dahlan Tidal Samuddin (PNP-RPIO9)
On or about 4:00 in the afternoon of October 31, 2013, at Barangay Dawa, Josefina, Zamboanga del Sur, a member of CPP/NPA/NDF identified as Jhomer Veraño y Tacmo, @ JACK/JHOMER," 17 years old, single and a resident of Barangay Tuburan, Tigbao, Zamboanga del Sur, voluntarily surrendered to the joint team of Philippine National Police and armed Forces of the Philippines led Zamboanga del Sur Police Office, Intelligence Branch and 300th ASIG, PAF.
The surrender of said Communist member was after a tedious negotiation being undertaken by the said team.
Subject is a member of Squad Dos, SECOM KARA of Western Mindanao Regional Party Committee (WMRPC) under the leadership of Romanito Sumasay @ MANDO.
He turned-over a Revolver Caliber 38 with defaced serial number and loaded with three (3) rounds of ammunition.
Tactical investigation conducted on the subject, he revealed that he undergone four (4) months training in the mountain and was issued an AK 47 Rifle with four (4) magazines and three hundred (300) rounds of ammunition and a Revolver Caliber 38. He further revealed that their team is composed of seventy (70) members, armed with assorted firearms with their base at Barangay Dalapan, Guipos, Zamboanga del Sur.
Their area of operations covered the whole Second District of Zamboanga del Sur.
After four (4) months in the mountain, subject felt loneliness and homesick, hence, decided to go down from the mountain and sought shelter from his grandmother's house, located at Barangay Dawa, Josefina, Zamboanga del Sur and he left behind at the tent his issued AK 47 Rifle.
After the conduct of tactical interrogation, surrendered CPP/NPA/NDF member was turned –over to Municipal DSWD for proper disposition, since he is still minor.
09176346382 is the hot line number of Phqs, Zambo Sur Police Provincial Office.
Teenager recruit leaves NPA in Zamboanga del Sur - police
By Jaime Sinapit (InterAksyon.com)
MANILA - A 17-year-old teenager who was recruited into the New People's Army (NPA) and who went through a four-month military training has decided to go home without permission from his comrades and sought help from relatives to surrender to authorities in Barangay Dawa, Josefina, Zamboanga del Sur.
Chief inspector Ariel Huesca, spokesman of the Police Regional Office 9 (PRO9), said Jhomer Verano alias Jack/Jhomer "voluntarily surrendered" Thursday to the joint team of military and police after "a tedious negotiation."
He said Verano told authorities he was recruited as member of Squad Dos, Secom Kara of the NPA's Western Mindanao Regional Party Committee (WMRPC) under the leadership of Romanito Sumasay alias Mando.
The surrenderee turned over a caliber 38 revolver with defaced serial number and loaded with three rounds of ammunition.
"Tactical investigation conducted on the subject revealed that he underwent four months training in the mountains and was issued an AK47 rifle with four magazines and three hundred rounds of ammunition and a revolver caliber 38," the police report said.
The surrenderee further revealed that his team is composed of 70 members, armed with assorted firearms and has a base at Barangay Dalapan, Guipos, Zamboanga del Sur, Huesca said.
The police official said the NPA unit's area of operations covered the whole 2nd District of Zamboanga del Sur.
"After four months in the mountains, Verano felt lonely and homesick, and hence decided to go down from the mountains and sought shelter at his grandmother's house…He left behind at the tent his issued AK47 rifle," Huesca said.