Zamboanga del Sur News November 2012
Jump to navigation
Jump to search
→ → Go back HOME to Zamboanga: the Portal to the Philippines.
A | B | C | D | E | F | G | H | I | J | K | L | M | N | O | P | Q | R | S | T | U | V | W | X | Y | Z
Create Name's page
Regions | Philippine Provinces | Philippine Cities | Municipalities | Barangays | High School Reunions
---
Zamboanga del Sur - Archived News
---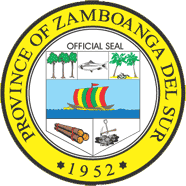 Seal of Zamboanga del Sur Province
Interactive Google Satellite Map of Zamboanga del Sur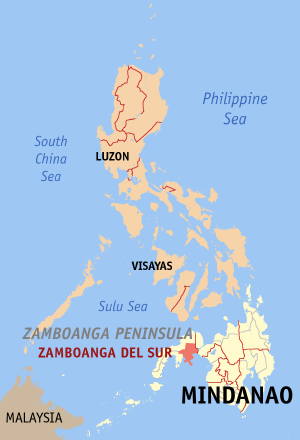 Zamboanga del Sur Map Locator

Municipalities within Zamboanga del Sur

Provincial Capitol of Zamboanga del Sur

Provincial Capitol of Zamboanga del Sur, Santo Niño, Pagadian city
Dietary supplement is a product that contains vitamins, minerals, herbs or other botanicals, amino acids, enzymes, and/or other ingredients intended to supplement the diet. The U.S. Food and Drug Administration has special labeling requirements for dietary supplements and treats them as foods, not drugs.
---
---
Manufacturers and distributors of dietary supplements and dietary ingredients are prohibited from marketing products that are adulterated or misbranded. That means that these firms are responsible for evaluating the safety and labeling of their products before marketing to ensure that they meet all the requirements of DSHEA and FDA regulations.
Lapuyan Falls: The favorite haunt of the fair Subanen maidens of Sitio Baga and all its neighboring areas, usual meeting place with many a young country swain in some secluded cavern beneath the rocky forest lane.

Lakewood, Zamboanga del Sur, Philippines

Village of Pedagan
Wars of ancient history were about possessions, territory, power, control, family, betrayal, lover's quarrel, politics and sometimes religion.
But we are in the Modern era and supposedly more educated and enlightened .
Think about this. Don't just brush off these questions.
Why is RELIGION still involved in WARS? Isn't religion supposed to be about PEACE?
Ask yourself; What religion always campaign to have its religious laws be accepted as government laws, always involved in wars and consistently causing WARS, yet insists that it's a religion of peace?
WHY??
There are only two kinds of people who teach tolerance:
The Bullies. They want you to tolerate them so they can continue to maliciously deprive you. Do not believe these bullies teaching tolerance, saying that it's the path to prevent hatred and prejudice.
The victims who are waiting for the right moment to retaliate. They can't win yet, so they tolerate.

Lintugop, Aurora
Pagadian City, Zamboanga del Sur

Provincial human resource management office of santo niño pagadian city

Civil Service Commision office in santo niño pagadian city
Province of Zamboanga del Sur, Philippines
Pagadian mayor vows to face Aman scam charges
By: Roel Pareño
Thursday, November 29, 2012
Pagadian City Mayor Samuel Co on Thursday reiterated that the cases against him for his alleged involvement in the multi-billion investment scam of the Aman Futures Group Phils. Inc. were pure harassment.
Co also said he will he will face the allegations against him.
In a long distance telephone interview, Co also expressed sadness that his wife Pricilla Ann Fernandez Co is being dragged into the controversy, which he described as a "grand design" by his detractors to discredit him from his political group.
Co, who is in his last term as Pagadian City mayor, is running for congressman in the 2013 midterm elections.
Co maintained that allegations that he conspired in the operation of the investment scam under Manuel Amalilio, chairman of the Aman Futures were mere concoctions by his detractors.
"It is next to impossible for me to be an incorporator or even an agent and entice people. If that is true, I would have gathered people by the thousands," Co said, adding that he and his wife were also defrauded by Aman Futures. Nation ( Article MRec ), pagematch: 1, sectionmatch: 1
The National Bureau of Investigation (NBI), based on the affidavits of some complainants, filed charges of syndicated estafa against Co and his wife as accomplices of Aman Futures management.
Other respondents named in the complaint were Amalilio and five members of the Aman board of directors who had surrendered to the NBI – Leila Lim Gan, Eduard Lim, Willanie Fuentes, Naezelle Rodriguez and Lurix Lopez.
A sixth member of the Aman board, Fernando Luna, and agents Mohammad Hassan Mackno and Dimasara Jova, and Co's trusted aid Ian Madarang were also included in the charge sheet.
"I will not run away," Co said upon learning he was reportedly placed under immigration watch list.
On the other hand, Zamboanga Sur Gov. Antonio Cerilles believed Co's involvement in the scam, citing pieces of evidence and credibility of the investigation bureau.
He said the incident served as a lesson to the local government leaders, who should exercise due diligence and prudence before endorsing or supporting any investment scheme.
The Department of Interior and Local Government (DILG) was also investigating the alleged investments of some local government units in the province using their internal allotment revenue (IRA).
Pagadian City mayor faces rap for alleged involvement in money scam
Justice Secretary Leila De Lima on Monday confirmed that the National Bureau of Investigation (NBI) will file a criminal complaint against Pagadian City Mayor Samuel Co for his alleged involvement in the P12-billion scam.
"There is evidence establishing the possible involvement of Mayor Samuel Co based on evidence—documentary and testimonial. He has no choice but to respond on the complaint," De Lima said.
Co, together with 23 police and fire officers, filed complaints with the DoJ against officials of Aman Futures Group. In his complaint, he insisted that he lost P30 million to Aman.
"He may be a victim but we cannot close our eyes to available evidence both documentary and testimonial pointing to his participation or involvement in the scam," De Lima told reporters.
Currently, there are already 9,644 complaints against Aman Futures. The Department of Justice will conduct its first preliminary investigation against Aman Futures on Tuesday.
Pagadian prosecutors move swiftly vs another scammer
Source: newsinfo.inquirer.net/312483/pagadian-prosecutors-move-swiftly-vs-another-scammer
By: Nancy Carvajal
Saturday, November 24, 2012
The Pagadian City prosecutor's office acted swiftly on the syndicated estafa case filed against Visioner 2020 Trader's International, a budding scam company operating in the city.
In a five-page resolution dated November 21, a copy of which the Philippine Daily Inquirer obtained Saturday, Associate City Prosecutors Domingo Santiago M. Briones, Cleto Edralin and Geraldine Edralin said they found probable cause to indict five officials of Visioner based on evidence and statements submitted by five complainants.
Charged with sydicated estafa, a non-bailable offense, were Glenda Gepanao Andagan, Evangeline Gepanao, Efren Gepanao, Efren Gepanao Jr. and Geofrrey Gepanao.
The prosecutors likened Visioner's operation to that of Aman Futures, which allegedly duped more than 15,000 investors out of an estimated P12 billion in investments.
"Despite the slight modification in the manner by which the investors give their money to Visioner, its modus operandi is no different from Aman Futures Group in Pagadian City and other parts of Mindanao and Visayas,'' the prosecutors said.
"What Visioner 2020 was promoting and offering to the public was a Ponzi scheme, an investment program that offers impossibly high returns to early investors out of the capital contributed by later investors," they added.
According to the prosecutors, the idea behind this type of swindle is that the "con man'' collects his money from his second or third round of investors and then absconds before anyone else shows up to collect.
These schemes, which last weeks or months at the most, entices investors with the promise of big interests over a short period of time.
Unlike in Aman Futures where no documentary requirements were asked from its investors, Visioner required its investors to attend an orientation and collected a registration fee of P1,250.
Visioner also asked its investors to fill up a "disclosure of investment form."
Complainant Gingging Mustapha said he invested P400,000 on October 12, for which Visioner promised a 50 percent interest due on November 2 while Maricel Edris de Guzman put in P100,000 on September 25 at a 54 percent interest rate and cashout on October 16.
Other investors were Rohanifah Hadjiali, Gonaranao Amer and Bobby Into, who put in amounts ranging from P80,000 to P544,000 on August 26.
Visioner failed to return the principal and interest on the agreed dates, despite repeated demands from the complainants.
The prosecutors also recommended the filing of illegal possession of firearms against Andagan, Efren Gepano Jr. and Geoffrey Gepano.
Also charged with illegal possession of firearms with bail bond set at P80,000 were Odysses Torres and Samuel Revilla.
On November 19, the National Bureau of Investigation raided two Visioners offices—one located at Chiong Building on Aquino Street and another at Mendoza Building on the Pagadian National Highway—based on information that another "scam company is operating in the offices."
During the raid, five various firearms, ammunition and bullet magazines were found in the possession of the suspects. Also recovered were investment forms, booklets of provisional receipts, membership forms and a motorcyle.
NGCP upgrades control system for Balo-i Substation in Mindanao
By: MARK MERUEÑAS
Thursday, November 22, 2012
PAGADIAN CITY- The National Grid Corporation of the Philippines (NGCP) recently upgraded its control system for the Balo-i Substation in Lanao del Norte in a move to increase the reliability of the entire Mindanao Grid.
Since NGCP and its technical partner State Grid Corporation of China (SGCC) started working together in 2009, many changes have been implemented in terms of systematically improving operations and management to build a stronger power grid.
The installation of state-of-the-art computer technology of a microprocessor-based substation control (MBSC) in Balo-i is just one of these improvements that aim to enhance system reliability and efficiency in NGCP substations. The upgrade is expected to result to a lower number of undesired line trippings in the area, NGCP in a statement said.
With the MBSC in place, old manual substation operations in Balo-I have been replaced with computerized operations.
The MBSC works in tandem with protection relay, supervisory control and data acquisition (SCADA), and anti-fire systems to boost the overall security and reliability of the substation and improve flexibility in transmitting Mindanao's power supply requirements.
"The whole system of the Mindanao Grid will benefit from the Balo-i Substation MBSC Project because the bulk of the power generated from the Agus Complex come in to Balo-i Substation. NGCP recognizes the importance of transmitting this bulk power to the different parts of Mindanao with high efficiency and reliability," Mindanao Operation and Maintenance Head for District 2 Mr. Eric Vincent Cariaga explained.
The inauguration ceremony for the substation's MBSC was held last November 9 with the presence of NGCP's top officers from the technical, operation and maintenance, and support services groups. (Elizabeth A. Ladaga/
23 cops, firemen duped by Aman file raps at DOJ
A total of 23 police and fire officers from Pagadian City duped by the controversial Aman Futures Group Philippines have jointly filed a syndicated estafa complaint against firm founder Filipino-Malaysian Manuel Amalilio and more than 60 personnel of the investment firm.
Senior Assistant State Prosecutor Edna Valenzuela said the joint complaint was endorsed to the Department of Justice by the Western Mindanao regional office of the Criminal Investigation and Detection Group of the Philippine National Police.
"We will first have to peruse the complaint before we schedule a preliminary investigation. Summons may likewise be issued either within the week or early next week," said Valenzuela.
Attached to the complaint were the complainants' sworn affidavits, as well as bank checks and corporate files from Aman Futures.
Led by SPO4 Garlie Macario Diamante Angelada, the other complainants are: SPO1 Edgardo Figuracion II, SPO1 Dexter Dalena, SPO1 Rex Barnido, SPO1 Albrt Villa, SPO1 Charlemagne Lopez, SPO1 Joy Figuracion, SPO1 Suharto Calalagan, SPO1 Jimm Manuel Pactol, SPO1 Adonai Durangparang, PO3 Baden Powell Beltran, PO3 Imelda Dumon, PO3 Marcelo Andale, PO3 Grace Mantos Fosgate, PO3 Ramil Tormis, PO3 Allan Colipano, PO3Buenaventura Fernando, PO3 Dindo Yap, PO3 Albert Leonardo, PO3 Melanie Andale Sermon, Fire Officer 3 Roy Anthony Padua, FO2 Mocalidin Enca, and PO1 Philip John Baculao.
The police officers are all assigned at Camp Abelon in Pagadian City, while the fire fighters are stationed at the Bureau of Fire Protection, also in Pagadian City.
The joint complaint is so far the 12th being handled by the DOJ against Aman and another investment firm, that of Jachob Rasuman. Seven of the complaints are against Aman and his cohorts, while five are against Rasuman.
Preliminary investigations for the 11 complaints are set for November 27 and would be held simultaneously in Manila and Cagayan de Oro City.
On Wednesday, the DOJ served summons against Amalilio and his cohorts. They are directed to file their respective counter-affidavits during the preliminary investigation. Aman is currently in Kota Kinabalu in Malaysia.
PNP gives trauma debriefing to scm-hit cops in Pagadian
The Philippine National Police (PNP) gave post trauma debriefing to the policemen in Zamboanga del Sur, who were defrauded in the investment scam of the Aman Futures Group Philippines, according to officials.
Chief Superintendent Napoleon Estilles, police regional director, brought their psychiatrists from the regional health unit and conducted a one-day post trauma debriefing Saturday in Pagadian City.
He said the stress debriefing was conducted as many of the policemen who were victimizd by the multi-billion investment scam are refusing to come out in the open.
The stress debriefing was given to ensure that the impact on policemen would be minimized after losing most of their properties because they were hoping to earn more profit in a short period of time.
Estilles said it was difficult to estimate how many policemen invested in the Aman Futures Group, owned by Manuel Amalilio and operated by couple Fernando Luna alias Nonoy and his wife Nimfa.
However, Estilles said they think that almost all policemen in Zamboanga del Sur fell victim to the scam and only few admit that they were victims. Nation ( Article MRec ), pagematch: 1, sectionmatch: 1
"Most of them (policemen) do not want to come out in the open kasi nahihiya siguro sila," Estilles said.
The police director said they have already forewarned police forces about the dangers in investing in a quick money scheme "because it has the color of the scam."
"Ni-lecture na namin, pero marami pa rin ang matigas ang ulo," Estilles said.
NBI Foils Another Mindanao Scam
By: LEONARD D. POSTRADO
Monday, November 19, 2012
The National Bureau of Investigation (NBI) has nipped in the bud the operations of a third, foreign-run, pyramiding firm in Mindanao, which has reportedly duped more than 100 investors of their money worth P60 million, following a raid inside their office in Pagadian City yesterday.
In a chance interview, NBI Deputy Director for Regional Operations Services (NBI-DDROS) Atty. Virgilio Mendez confirmed the arrest of Glenda Andagan, the supposed dummy of the British-operated Visioner 2020 International Traders Incorporated (Visioner), which was holding office in Tiguma, Pagadian City.
Mendez said Andagan was arrested in an entrapment operation inside Visioner's office in Tiguma, Pagadian City at around 11:30 a.m., Monday.
"The raid inside Visioner's office is part of the crackdown of the supposed pyramiding firms that had been operating in Mindanao. It was the third firm which the bureau investigated because of their Ponzi-type investment scheme," he told the Manila Bulletin.
But aside from the arrest of Andagan, the bureau operatives seized at least four Caliber .45 pistols and a single Caliber 40, as well as documents used in their operations.
Mendez said they are now investigating reports that Visioner is reportedly run by British principals, whom he declined to name.
"That information is still subject for verification but yes, there are reports that Visioner is reportedly owned by British businessmen," he said.
In a report submitted to Mendez, NBI Pagadian District Officer (NBI-PAGDO) agent-in-charge Atty. Norman Decampong said the operation stemmed from the complaint of 150 people who reportedly claimed to have been gypped to invest in the company.
The bulk of the complainants, according to Decampong, came forward to their office in the light of the fallout from what happened with the Aman Futures Group Incorporated owned by Malaysian businessman Manuel Amalilo and Nad-21 Auto Option (Nad-21), owned Jachob "Coco" Rasuman.
Amalilo and Rasuman are now the subjects of syndicated estafa complaints filed by thousands of their investors, who claimed to had been gypped by the businessmen of their money amounting to more or less than P12 billion and P300 million, respectively.
Feature: The Municipal Disaster Risk Reduction Program of Molave
By: Alma L. Tingcang
Sunday, November 18, 2012
Molave is a first -class municipality with a population of 48,215 people. It is the agro-industrial hub of the entire Salug Valley area and the fastest-growing municipality in the first district of Zamboanga del Sur.
Likened to a tree with the same name – Molave, described as hard, strong and resilient aptly portrays the municipality that withstood numerous flashfloods which hit this progressive neighborhood.
Creation of the MDRRMC/LGU support
Under the leadership of Mayor Ireneo Q. Glepa, the implementation of a proactive disaster risk reduction program was conceptualized based on five pillars which prioritized disaster risk reduction; improving risk information and early warning; building a culture of safety and resiliency among vulnerable communities; reducing the risks of key sectors and lastly; timely and effective response mechanism.
"Our Municipal Disaster Risk Reduction Management Council (MDRRMC) Operation Center is very functional and we do our best to be effective and efficient. We have a responsible management system in order to address the needs of our constituents during actual calamities especially during flashfloods of which Molave is prone to," Mayor Glepa said.
Funds for the Operation Center come from the 70 percent calamity fund allocation of the LGU.

Disaster preparedness and response programs
Molave has nine flood-prone barangays: Maloloy-on, Culo, Madasigon, Makugihon, Blancia, Dipolo, Sudlon, Meliga, and Rizal.
Jerry Gene Delos Santos, head of the Operation Center said the creation of the Molave Emergency Response Team (MERT) was necessary to pool manpower who will answer the call during emergency situations. Capacity-building activities were conducted to teach them First Aid, Basic Life Support and CPR, Water Search and Rescue, Rubber Boat Handling and Bomb Detection in partnership with the Office of Civil Defense (OCD), Philippine Red Cross (PRC), Philippine Coast Guard (PCG), and the Philippine National Police (PNP).
Earthquake drills in different schools as well as monthly water search and rescue exercises are done regularly. Rescue operations are not limited only during flooding incidents but also in cases of fire, vehicular and other accidents.
During the Tapatan sa DILG which was held in Zamboanga City on June 19 Mayor Glepa presented the Municipal Disaster Risk Reduction and Management Program of the municipality to DILG Secretary Jesse Robredo, citing Molave as an ideal DRRMC and recognizing its laudable efforts in disaster preparedness.
OCD Regional Director Adriano Fuego also lauded Molave for its best practices in disaster risk reduction program implementation.

Community Involvement
With the collaborative effort and support of the MDRRMC, local officials, NGOs, POs and our constituents work together towards disaster risk mitigation, an endeavor which is in consonance with the undertaking made by the provincial and national government.
Mayor Glepa said, "I would like to recognize the efforts of the Emergency Response Teams (ERT) both the municipal and barangay teams who have been instrumental for the immediate and appropriate action taken during actual calamities in our locality."
The MERT is composed of 32 volunteers/members from different barangays which is divided into teams. The group has chosen Allan Gary Villarante as their president and they are on the job 24/7, with duty shifting every four hours.

Early Warning System
Early warning devices and equipment such as the automated weather station, automated rain gauge and river level gauge have been installed to monitor water level.
Another powerful tool of the operation center is the 300 watt-FM Station, DXMR which gives advisory during floods where all radios are tuned in for updates and other important announcements.
Molave has also embarked on tree-planting activities and established the municipal forest nursery as a long term solution to flooding and to mitigate the effects of climate change.
"We may not be fully equipped to combat disaster but response mechanisms are in place to prevent the loss of lives and damage to property, which is a laudable collaborative effort of all sectors of the community. Together, we can weather all storms of life," Mayor Glepa concluded.
Palace urges pyramid scam victims not to take law into their hands
MALACANANG asked Saturday the victims of the multi-billion peso pyramid scam not to take the law into their hands.
Deputy presidential spokesperson Abigail Valte, in an interview over dzRB Radyo ng Bayan, said that the Palace had received reports regarding some violent incidents in Pagadian City, which were being linked on the scam.
Police have been investigating if the murder of Anwar Alvin Zainal, an incorporator of Aman Futures Group Philippines Inc., and the burning of the house of a certain Fernando Luna, father of one of Manuel Amalilio's trusted men in Zamboanga del Sur, were connected to the matter. Amalilio, who fled to Malaysia, reportedly owned Aman.
"Our appeal (to the victims), let us allow the investigation to take place; let us allow (the authorities) to look for the suspects, and let us not do anything that will create more problems," Valte said.
She said this was the reason also why Interior and Local Government Secretary Manuel Roxas II recalled back to camp 21 police officers, who invested their hard-earned money to Aman.
"This is what we are trying to prevent, that investors themselves will take the law into their own hands," she said.
She said that security has been tightened in the province, including Pagadian City, where most of the Aman victims came.
About 15,000 individuals reportedly invested about P12 billion to Aman.
The government is conducting a manhunt for the officials of Aman, including Amalilio and Fernando Luna, head of the Aman operations in Pagadian City.
The company was able to lure investors, mostly in Pagadian City, by offering a 30-percent to 40-percent return on investment within eight days, and a 50-percent to 80-percent profit for 18 to 20 days.
Aman claimed that the profit would come from a customer agreement with Malaysian brokerage firm Okachi (Malaysia) Sdn. Bhd. that in turn engages in futures trading of commodities such as oil, manganese, palm oil and nickel.
At first, the victims could receive cash by just showing their official receipts. But later, investors were issued post-dated checks with a 50-day maturity date in lieu of cash. Investors started to panic when the Aman office in Pagadian closed last September 26.
PNP starts crackdown on cops involved in billion-peso pyramiding scam
Source: www.gmanetwork.com/news/story/282433/news/nation/pnp-starts-crackdown-on-cops-involved-in-billion-peso-pyramiding-scam
By: LBG, GMA News
Thursday, November 15, 2012
A day after President Benigno Aquino III ordered authorities to pursue those behind the billion-peso pyramiding scam, the Philippine National Police on Thursday began a crackdown on its personnel who may have been involved in illegal activity.
PNP spokesman Chief Supt. Generoso Cerbo Jr. said the investigation will also look into whether police funds were invested in what turned out to be a huge fraud led by the Aman Futures Group.
He said the investigation will not only focus on police ranks is the Zamboanga region, where the bulk of the estimated 15,000 victims are concentrated.
On Thursday, Zamboanga del Sur police provincial director Senior Supt. William Manzan was sacked for his alleged failure to either report or stop the investment scam in the province.
"We want to know why this kind of illegal operation has gone full-scale, with the local police doing nothing about it. We want to know the extent of the operation of this company and why it gained so much investor-victims especially in Pagadian City and nearby areas," said Cerbo.
Arrest warrants
Justice Secretary Leila de Lima, meanwhile, said President Aquino wants to have immediate results on the probe of investment scam, allegedly started by one Manuel Amalilio.
"Pinapabilis lahat iyan ni Presidente. He wants a comprehensive, thorough investigation and he wants immediate action on this... at dapat may mai-issue nang warrants of arrest... kung puwede nga daw by next week," De Lima said.
"Ang instructions ko sa National Prosecution Office at National Bureau of Investigation na huwag nga hintayin ang complaints kasi as of [Wednesday] pa lang 8,000 na ang complaints," De Lima said.
She said she has also instructed all local prosecutors in areas like Pagadian in Zamboanga del Sur and Cagayan de Oro in Mindanao, currently handling Aman Futures-related complaints, to transmit all records of the case to the Manila-based panel specifically created to focus on investment scam.
Intelligence officers sacked
Nine police intelligence officers have already been sacked from their posts, along with the police director of the Pagadian City identified as Supt. Kenneth Mission, who was relieved for inaction on an order from the regional police leadership for him to look into the investment scam as early as April, Cerbo said.
He said the nine intelligence officers of the Zamboanga del Sur police are believed to be in cahoots with the Aman Futures as they were found to have been serving as personal bodyguards of some of the firm's officials.
The relief of Manzan and the 10 others, according to Cerbo, is just the start of an in-depth police probe, adding there might also be a lot of local cops who may have been involved in the scam.
"From the very start, it has already the making of a scam but there seems to be inaction in preventing the public from being victimized," said Cerbo.
A background check showed mass recruitment of investors started in February this year and further went on full-scale in August and September.
For his part, Chief Supt. Napoleon Estilles, director of the Zamboanga regional police, said more local police personnel will be subjected to investigation by the Task Force Aman, which he created.
"We have been receiving reports some officers are giving protection to Aman Futures officials... we are now looking into it," said Estilles.
Public funds invested?
Earlier reports revealed that some local officials have invested funds from local government units' Internal Revenue Allotment (IRA) to the Aman Futures.
"So far, we have not received any information on that. But we will check it," said Cerbo.
According to Cerbo, a total of 53 policemen have so far surfaced to file complaints against Aman Futures, some of them have even borrowed huge sum of money from lending institutions.
Moreover he said all the cop-victims are either assigned to the Pagadian City Police and in Zamboanga del Sur.
He suspected that more victims would be coming out after preparing their complaints.
As of yesterday, Cerbo said, teams from both the PNP and the National Bureau of Investigation were already sent to Mindanao to process the complaints of some 8,000 victims referred to by Secretary De Lima.
Non-bail estafa raps await pyramid king
By: Ador Vincent Mayol
Tuesday, November 13, 2012
He's lying low but not out of sight.
The man behind the "double your money" scheme that has victimized over 10,000 investors in the Visayas and Mindanao appears on YouTube asking investors to be patient. He promised to do his best to return their money "in one or two years."
"Please forgive me for the late action since I want to prioritize my safety first before finding solution to the problem," said Manuel Amalilio, chairman and CEO of Aman Futures Group Philippines.
The video was posted six days ago by "nicholastse999" according to the YouTube entry or shortly after Interior Secretary Mar Roxas announced in Cebu City on Nov. 9 that Amalilio was wanted by the police and had a house in Cebu City placed under surveillance by the National Bureau of Investigation.
A complaint for large-scale estafa is being prepared against Amalilio, a Filipino trader of Malaysian descent, said NBI – 7 supervising agent Rennan Agusutus Oliva.
The offense is non-bailiable, which explains Amalilio effort to stay out of the limelight.
Oliva said authoriites are just waiting to the court to issue an arrest warrant against him and other respondents.
"We urge those who may have been victimized by this kind of scam to come to our office. They worked hard for their money only to be taken away from them," Oliva told reporters.
He said complaints will be forwarded to the NBI central office in Manila since the Department of Justice is preparing the complaints.
"All offices of the NBI across the country are also willing to accept complaints," Oliva said.
The Securities and Exchange Commission last Oct. 8 ordered Aman Futures, a Pasay City-based firm with operations in Pagadian City, to stop offering unregistered securities to the public.
Under the pyramiding scheme, investors made money placements with Aman Futures with a pledge by the firm to return, through post-dated checks, the original amount with as much as 40 percent interest.
More hoodwinked investors are coming out to complain about the "double your money" scheme of Aman Futures Group Philppines Inc.
It was hard to resist the offer.
Mindanao-based businessman Ayub Conding invested P150,000 in August in Pagadian, Zambaonga del Sur.
After 17 days, his money increased by 63 percent.
Delighted with the return, Conding said he put in up to P7 million. Then the investment office in Pagadian shut down and his money was gone.
Conding came to Cebu City to speak to representatives holding office in the Keppel Building in Cebu Business Park. But the Aman Futures office ceases to operate three days after. That's when Conding went to the NBI in Central Visayas.
He is among at least 10 Cebu-based individuals who filed a complaint against Aman Futures led by its chairman and CEO Manuel Amalilio.
The NBI said these investors lost a total of P106 million.
Conding confirmed that the man in the YouTube video was Amalilio.
Other persons in the company were identified as Cebuana Lelian Lim Gan, Fernando Luna of Pagadian City, Eduard Lim, Nezelle Rodriguez, William Fuentes, and Lurix Lopez.
The NBI traced Amalilio's address to 99 Espina Village located along B. Rodriguez Extension in Cebu City but the CEO was nowhere to be found.
As early as Aug. 7, the SEC posted a notice to the public warning about a firm operating in Pagadian City.
At the time, Aman Futures was not named in the notice.
"The public is reminded to be over-cautious or exercise prudence in investing their money in what appears to be a high yield- high risk investment which may turn out to be a fraudlent scheme," said the SEC.
It posted a telephone number for the public to make inquiries: 584-6103 nd 584- 5950.
2013 Search for Outstanding Public Officials, employees is on
By: Claro A. Lanipa
Monday, November 12, 2012
PAGADIAN CITY- The Civil Service Commission (CSC) announces the launch of the 2013 Search for Outstanding Public Officials and Employees.
The annual search for public service exemplars is administered by the CSC's Honor Awards Program (HAP) Secretariat.
There are three categories at stake, namely; the Presidential Lingkod Bayan Award, the Outstanding Public Official and Employee or the Dangal ng Bayan Award and the CSC Pagasa Award.
The conferment of the awards form part of the Commission's advocacy of promoting a culture of excellence and of recognizing and rewarding women and men for outstanding work performance, contribution and superior accomplishments or for consistent manifestation of exemplary ethical behavior in public service.
For 2013, apart from individual nominations for the Presidential Lingkod Bayan and the CSC Pagasa Awards, group,team nominations are strongly encouraged, CSC Chair Francisco Duque III said.
The Outstanding Public Officials and Employees Awards Rites serve as the centerpiece of the month-long celebration of the Philippine Civil Service anniversary in September of every year.
Nomination forms and the documentation requirements are contained in the 2013 Enhanced HAP guidelines and the brochures. Nomination forms can be secured at any CSC's regional and field offices nationwide or may be downloaded at the CSC website, www.csc.gov.ph.
Chairman Duque enjoined heads of agencies and public servants to participate actively by submitting nominations to this prestigious Search. Deadline for the submission of nominations is on March 29, 2013.
Small investors fooled in Pagadian; 'brains' traced to Cebu City
The "brains" of a pyramid scam that fooled at least 10,000 investors in Zamboanga del Sur is being hunted down by the police.
Cebu City is one of the possible locations of Manuel Amalilio whose addressed was traced to 99 Espina Village B. Rodriguez Extension by the National Bureau of Investigation (NBI).
Interior and Local Government Secretary Mar Roxas last night said he was coordinating with local police and the NBI- 7 to locate Amalilio, chairman of the Pasay-based trading firm Aman Futures Group Philippines Inc.
He said the victims, most of them low-income earners, came from Pagadian City and other parts of the Visayas and Mindanao who were lured by a 'get-rich-quick" scheme.
They were promised a return of their original investment with a profit of 15 percent to 40 percent after a period of 20 to 30 days.
Roxas spoke in a press conference in Cebu City, joined by Chief Supt Marcelo Garbo of the Police Regional Office and Liberal Party Cebu province coordinator Hilario Davide III.
Roxas said the NBI traced Amalilio's address to 99 Espina Village B. Rodriguez Extension in Cebu City. The residence has been placed under survillance.
Other persons involved in the scam were identified as Cebuana Lilian Lim Ghan, Fernando Luna of Pagadian City, Edward Lim, Hazel Lopez and William Fuentes.
Secretary Roxas said there were many complainants, but at this stage the case has not "matured" to the point of filing a case.
He said Amalilio could already be in Malaysia by now based on some reports.
Roxas said he is coordinating with Justice Secretary Leila De Lima for a hold departure order to be issued against Amalilio and others involved in the scam.
A joint task force with the PNP will be formed to catch Amalilio, who was described as a Filipino of Malyasian descent.
After receiving the information on Thursday, Roxas flew to Pagadian City to see the victims.
A total of P244 million was involved in the money scam, he said.
Amalilio's group would solicit investments or money placements, promising to return the entire sum through post-dated checks with a profit of 15 to 30 percent to as high as 40 percent.
The SEC said "it appears that what lures investors in parting with their money is the promise and corresponding expectation of high returns or profits."
Last month, the Securities and Exchange Commission (SEC) issued a cease-and-desist order against Aman Futures to stop offering unregistered securities, soliciting investments or pooling funds.
"Unless restrained," the company would "operate as a fraud on investors or is otherwise likely to cause grade or irreparable injury or prejudice to the investing public." said the SEC's Oct. 8 order.
After the CDO isuance, the next step would be to "find basis for a criminal complaint" with the help of witnesses.
Aman Futures and its agents were barred from transacting any businesses involving funds in its depository bank. The company was also prevented from transferring, disposing or conveying any of its assets.
The SEC order was based on a report by its enforcement and prosecution department (EPD), which acted on complaints about the money scheme.
"People are allegedly lining up every day in order to invest their hard-earned money in the hope of receiving the promised return," said the EPD report.
After a September 6 conference with Aman Futures, the SEC documents noted that the company's corporate secretary Isagani Laluna and Lurix Lopez, one of the directors, described Amalilio as a long-time commodity futures trader in Malaysia and Japan.
They said Aman Futures accepted investments or money placements trhough checks or bank transfers. At the end of a 20- to 30-day period, the company would put into the investor's account the principal plus the profit ranging from 15 to 40 percent.
Aman Futures officials said the firm had a customer agreement with Malaysian brokerage firm Okachi (Malaysia) Sdn. Bhd. that in turn engages in futures trading of commodities such as oil, manganese, palm oil and nickel.
The SEC cited the company for four "grave" violations of the Securities Regulation Code.
Army: 2 members of kidnap group arrested in Pagadian City
Source: www.gmanetwork.com/news/story/281666/news/regions/army-2-members-of-kidnap-group-arrested-in-pagadian-city
By: Mariz Revales
Friday, November 09, 2012
PAGADIAN CITY — Two members of the notorious kidnap-for-ransom group led by Amie Andi were arrested Thursday afternoon by a joint police and military operation in the city.
An Army report identified those arrested as Montessar Mangoda Retarta alias "Totongan" and Rachmodin Vel Andi alias "Den."
The report said the criminal group where the two belonged was responsible for the massacre of six people (three of them children) in Lapuyan town in Zamboaga del Sur last February.
Police and military personnel served the warrants for the arrest of the two suspects after they were cornered at their safe house in Pagadian City.
In July this year, two members of the group, Amer Andi and one of his followers, were killed in barangay Mikulabo, Pecong, Lanao del Sur, during a clash with security forces.
"The group's leader, Amie Andi, is still in hiding but his days are numbered," said Lt. Col. Victor D. Tanggawon, commanding officer of the 53rd Infantry Battalion.
Also, he said the two arrested gang members are undergoing Army and police custodial debriefing.
Globe completes Mindanao leg of $700M modernization program
Ayala-controlled Globe Telecom Inc. has completed the Mindanao leg of its $700 million network modernization and transformation program. According to Robert Tan, chief technical adviser of Globe, Davao City and adjacent provinces are now fully equipped with a new generation mobile systems capable of supporting fourth-generation Evolved High-Speed Packet Access or 4G HSPA+.
Mobile services in Mindanao regions, which include Zamboanga and Misamis, now have better mobile coverage, increased data speeds and better network reliability.
"In terms of service quality after the upgrade, our call set-up rate improved dramatically. Now, a call you make in Davao consistently gets connected even at first try," Tan explained.
Completed HSPA+ cell sites in Mindanao include Tipo-tipo in Basilan; Cabanglasan, Impasugong, Malaybalay and Sumilao in Bukidnon; Don Victoriano Chiongbian in Misamis Occidental; Norala and Santo Niño in South Cotabato; Bagumbayan, Columbio, Isulan, President Quirino and Tacurong in Sultan Kudarat; the provinces of Zamboanga del Norte, Zamboanga Sibugay and Zamboanga del Sur; Davao del Norte, Davao del Sur and Davao Oriental as well as the whole of Compostela Valley.
"These comprise over 4,000 Globe cell sites already swapped with the newest, best-in-class infrastructure, while simultaneously increasing 4G HSPA+ footprint," Tan said.
Globe President and CEO Ernest Cu himself confirmed the enhanced network service, particularly in streaming data.
"For those who have been following me in social media, I had a pleasant experience of visiting Davao which has now been modernized. I achieved speeds up to 5 mbps in that network almost constantly," Cu said in a statement.
The Davao region also was the first to have the rollout of fiber optic cable which will significantly increase capacity and resiliency to accommodate and protect more voice, SMS and data traffic.
Cu likewise confirmed that very soon, Davao will join Manila, Cebu and other ultra-connected cities in the world by experiencing long term evolution (LTE) with the service's quick expansion in the premier city of the South.
Also, the province of Sulu, the City of Surigao and Butuan are earmarked for modernization to the new Globe network for the fourth quarter of 2012; Prosperidad, Agusan del Sur is set to follow suit for the first quarter 2013.
Subanen leader Timuay Lucencio Manda said this during a news conference.
The Subanen tribe leader whose son was killed during an attempt on his life reportedly by hired gunmen recently surfaced to clarify news reports that described him as "anti-mining."
"I am not against mining. I am not against development. I am against illegal activities in our ancestral lands," Manda said.
He said as long as mining activities are legal, promote development and benefit his tribesmen, he will not oppose mining.
Manda's appearance in a media forum came shortly after a series of raids were conducted on illegal mining operations by joint forces of the National Bureau of Investigation and the Criminal Investigation and Detection Group (CIDG) in coordination with the provincial government of Zamboanga del Sur, led by Gov. Antonio Ceriles.
Manda, who came from a meeting of the Zamboanga del Sur Provincial Peace and Order Council, also appealed to the media to stop labeling him as an "anti-mining" supporter.
"I am against all forms of illegal activities and that include illegal mining, especially if a mining company operates illegally in my ancestral domain," Manda stressed. "As tribal leader I will oppose it," he said, but quickly pointed out that he never labeled TVI Resources Development Philippines Inc. as an "illegal miner."
Manda pointed to two mining companies that are operating illegally in Bayog, Zamboanga del Sur.
"I only knew of two mining companies operating illegally in my town—these are the Lupa Pigigetawan, which is using fellow Subanons in its illegal mining operation, and Monte de Oro Small Scale Mining Association [Mossma]," Manda said.
"These two are illegal because they were issued cease-and-desist orders by the Mines and Geosciences Bureau. These are the mining companies that are operating illegally in Bayog."
"Aside from the two, there are no other mining companies that I know of that are operating illegally in my town," he added.
Manda's son Jordan was killed when they were attacked by men later identified as security personnel hired by illegal mining operator Lupa Pigigetawan.
The NBI and the CIDG have been raiding the operations of Mossma, Lupa Pigigetawan and other illegal miners in Bayog, Balabag, Zamboanga del Sur, for the past weeks.
The raids yielded illegal substances such as cyanide, mercury and dynamite plus high-powered weapons. Hundreds of millions of pesos worth of mining and construction equipment and machineries and illegal structures were also disabled and confiscated while numerous workers were arrested.
GSIS grants emergency loans to qualified members in RT Lim and Tungawan, Zamboanga Sibugay
By: Alma L. Tingcang
Monday, November 05, 2012
PAGADIAN CITY- The Government Service Insurance System (GSIS) has earmarked P20.16 million for the granting of emergency loan (EL) to qualified members residing and/or working in the municipalities of Roseller T. Lim and Tungawan, Zamboanga Sibugay.
Leoncito S. Manuel, newly-installed branch manager of GSIS-Pagadian, said government agencies in the above-mentioned calamity areas have already been informed of the approval of the granting of emergency loans.
Availment period is from October 31, 2012 to November 29, 2012.
Expected to avail of the emergency loan are 1,008 GSIS members, 487 from the municipality of RT Lim and 521 from Tungawan. Each member is entitled to P20,000 EL assistance.
Both towns have been declared calamity areas after typhoon "Lawin" devastated farms, fishponds, livestock as well as infrastructure on September 21-26, this year.
Qualified members are advised to visit the nearest GSIS office for the application of their loans through the GSIS kiosks which are already enabled.
For temporary e-card holders, they may submit EL application forms to the nearest GSIS office at their convenience.
6 families lose homes to fire in Pagadian
Source: www.gmanetwork.com/news/story/280604/news/regions/6-families-lose-homes-to-fire-in-pagadian
By: KG, GMA News
Friday, November 02, 2012
At least six families lost their homes to a fire that broke out in Pagadian City Wednesday night, the National Disaster Risk Reduction and Management Council said Friday.
In its 6 a.m. report, the NDRRMC said the incident occurred at 8 p.m. along New Tudela Smith and Pulmones Streets in San Pedro District, Pagadian City.
"Based on investigation, the fire started when a candle was left unattended on the second floor of the house of a certain Teresita Poloyapoy," it said.
No one was initially reported killed or injured in the fire.
The NDRRMC said the fire destroyed six houses, a boarding house, and a warehouse.
Firefighters managed to put out the fire by 9:30 p.m., the NDRRMC added.
Zamboanga del Sur mines sealed off
By: Julie Alipala
Thursday, November 01, 2012
A multinational mining firm is limiting the entry of civilians into an area covered by its license to mine in a town in Zamboanga del Sur after receiving intelligence reports about caches of firearms and explosives being smuggled in by illegal miners.
In a statement, TVI Resource Development (Phils) Inc. (TVIRD), said the intelligence reports prompted the firm to seal off an area in Bayog, Zamboanga del Sur, that is covered by a mineral production sharing agreement (MPSA) that the firm received from the government.
"The entry restriction to Balabag is a precautionary measure that the company is taking to protect the safety of the community," the statement quoted Yulo Perez, TVIRD vice president for operations, as saying.
Two weeks ago, members of the police's Criminal Investigation and Detection Group raided several mine processing facilities in Balabag and seized high-powered firearms, 4,000 meters of explosive detonating cord, four sacks of dynamites and ammunition.
Police also seized over 400 kg of cyanide and gallons of nitric acid, which are being used in illegal mining operations.
Lucenio Manda, a Subanen leader in the mining area, said TVIRD's area covers 4,779 hectares in Barangay Balabag in Bayog.
A group of small-scale miners calling itself Monte Oro Small Scale Miners Association (Mossma) has started digging tunnels and extracting gold ore in the area, prompting a cease and desist order from the Mines and Geosciences Bureau.
He said overlapping mining claims are to blame for cases of violence in the area. Manda himself was attacked by men identified with illegal mining, leading to the death of his 12-year-old son.
During the raid that yielded almost half-a-ton of cyanide, 10 men were also arrested who turned out to be working as security guards for the group Mossma.