Zamboanga del Sur News June 2014
Jump to navigation
Jump to search
→ → Go back HOME to Zamboanga: the Portal to the Philippines.
A | B | C | D | E | F | G | H | I | J | K | L | M | N | O | P | Q | R | S | T | U | V | W | X | Y | Z
Create Name's page
Regions | Philippine Provinces | Philippine Cities | Municipalities | Barangays | High School Reunions
---
Province of Zamboanga del Sur - Archived News of Zamboanga del Sur
---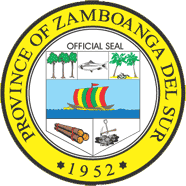 Seal of Zamboanga del Sur Province
Interactive Google Satellite Map of Zamboanga del Sur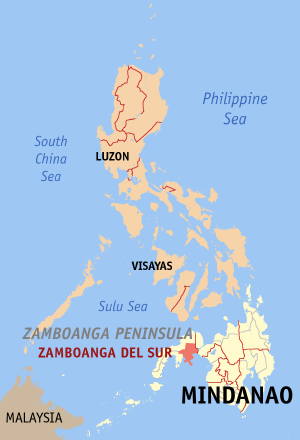 Zamboanga del Sur Map Locator

Municipalities within Zamboanga del Sur

Provincial Capitol of Zamboanga del Sur

Provincial Capitol of Zamboanga del Sur, Santo Niño, Pagadian city
Dietary supplement is a product that contains vitamins, minerals, herbs or other botanicals, amino acids, enzymes, and/or other ingredients intended to supplement the diet. The U.S. Food and Drug Administration has special labeling requirements for dietary supplements and treats them as foods, not drugs.
---
---
Manufacturers and distributors of dietary supplements and dietary ingredients are prohibited from marketing products that are adulterated or misbranded. That means that these firms are responsible for evaluating the safety and labeling of their products before marketing to ensure that they meet all the requirements of DSHEA and FDA regulations.
Lapuyan Falls: The favorite haunt of the fair Subanen maidens of Sitio Baga and all its neighboring areas, usual meeting place with many a young country swain in some secluded cavern beneath the rocky forest lane.

Lakewood, Zamboanga del Sur, Philippines

Village of Pedagan
Wars of ancient history were about possessions, territory, power, control, family, betrayal, lover's quarrel, politics and sometimes religion.
But we are in the Modern era and supposedly more educated and enlightened .
Think about this. Don't just brush off these questions.
Why is RELIGION still involved in WARS? Isn't religion supposed to be about PEACE?
Ask yourself; What religion always campaign to have its religious laws be accepted as government laws, always involved in wars and consistently causing WARS, yet insists that it's a religion of peace?
WHY??
There are only two kinds of people who teach tolerance:
The Bullies. They want you to tolerate them so they can continue to maliciously deprive you. Do not believe these bullies teaching tolerance, saying that it's the path to prevent hatred and prejudice.
The victims who are waiting for the right moment to retaliate. They can't win yet, so they tolerate.

Lintugop, Aurora
Pagadian City, Zamboanga del Sur

Provincial human resource management office of santo niño pagadian city

Civil Service Commision office in santo niño pagadian city
DTI-Zambo Sur, partner agencies ready for the 4TH Business Week and SMED Week celebration
(PNA), FPV/TPGJR/HIROHITO D. CADION/UTB
PAGADIAN CITY, Zamboanga del Sur, June 30 (PNA) -– The Department of Trade and Industry (DTI) announced that all is set for the celebration of the 4th Pagadian City Business and Small and Medium Enterprise Development (SMED) Week in this city.
DTI Provincial Director Ma. Socorro Atay said in a press conference Monday the Business and SMED Week celebration is from July 6-12 and anchored on the theme "Strengthening Competitiveness and Sustainability of SMEs."
The holding of the Business and SMED Week celebration is a joint project of DTI, Pagadian-Zamboanga del Sur Chamber of Commerce and Industry Foundation, Inc. (PZCCIFI), Philippine Coconut Authority (PCA), Department of Science and Technology (DOST), Department of Labor and Employment (DOLE), Department of Agrarian Reform (DAR), Department of Agriculture (DA) and Technical Education and Skills Development Authority (TESDA).
Atay said the activities will start on July 6 through a "City Walk" dawn prayer around this city's main thoroughfares that will be joined by the local government officials.
PZCCIFI President Ma. Lourdes Quisumbing said the opening ceremony of the SMED week is on July 7 through a "Week Sale" to be participated by the different business establishments here.
The participating business establishments will sell products to the buying-public at discounted prices.
On July 8, there will be Barangay Livelihood Entrepreneurship Seminars like bookkeeping, food and buko pie processing to be jointly conducted by DOST, TESDA and PCA.
A business forum that would tackle plans and preparations for the Association of Southeast Asian (ASEAN) integration and business planning for micro-small and medium enterprises (MSMEs) will be held on July 9.
On July 10, there will be an agri-aquaculture forum that would discuss on how to address cocolisap infestation on coconut plantations and rice production training for the farmers of this province.
On July 11, there will be a business night wherein experts from big business community will serve as the resources speakers.
Atay said the week-long Business and SMED Week will culminate with a simple program on July 12. The venue of the culmination program will be announced later.
'Cop killers' fall
By Bong Garcia
TWO persons tagged as behind the gun-slaying of a policeman and wounding of three others were arrested in the province of Zamboanga del Sur, the police reported Sunday.
Nabbed were Ramos Montaner and Honey Alibasa "who actually participated and conspired to shoot the victims," according to Police Regional Office-Zamboanga Peninsula information officer-in-charge Inspector Dahlan Samuddin.
Samuddin said the suspects were arrested in a hot pursuit operation around 12:30 p.m. Saturday at Sitio Tigbalogo in the village of Digon, Margosatubig, Zamboanga del Sur.
He said the suspects were tagged as those who killed Police Officer 1 (PO1) Ryan Ponce, 31, of Margosatubig Police Station. Wounded were Ponce's father Leopoldo, 60, a retired policeman; Roland Himaya, 24, a security guard; and Ruby Rosa Cantarona, 51, a housekeeper.
Samuddin said investigation showed that around 5:30 a.m. Saturday, the suspects disarmed and shot Himaya, who was on duty that time at the Margosatubig Regional Hospital.
The suspects proceeded to the residence of Ponce an hour later at Sitio Caliemabato in Barangay Poblacion. The suspects allegedly shot Ponce, who was then having a conversation with his father and Cantarona, Samuddin said.
Ponce was declared dead on arrival by the attending physician at the hospital while the other victims were admitted for treatment.
Samuddin said the motive of the incident is believed to be revenge since Alibasa's father was killed by the police 10 years ago.
He said the suspects were detained and appropriate charges are being readied for filing against them.
Government troops capture 2 NPA rebels in Zambo Sur clash
(PNA), CTB/TPGJR/HIROHITO D. CADION/PJN
PAGADIAN CITY, Zamboanga del Sur, June 28 (PNA) -- Combined military and police forces have captured two New People's Army rebels following a clash in the hinterlands of Zamboanga del Sur, a military official announced Saturday.
Army's First Infantry Division Public Affairs Officer-in-Charge Capt. Franco Suelto identified the captured NPA rebels as Wilfredo Dalumos alias Ka Nick and Ka Tong-Tong and Edgar Candilansa.
Suelto said they were captured Friday afternoon in Sitio Sagpang, Barangay Datagan, Guipos, Zamboanga del Sur.
Suelto said the clash ensued when the troops returned fire after they were fired upon by the NPA rebels.
He said the group of NPA rebels that figured in the clash was believed to be involved in the ambush-slay of a soldier from the Army's 53rd Infantry Battalion last June 14 in the neighboring town of San Miguel, Zamboanga del Sur.
He said the captured NPA rebels were taken to the police provincial headquarters for further investigation and eventual filing of cases against them.
Agrarian bureau distributes land to beneficiaries
By Bong Garcia
THE Department of Agrarian Reform (DAR) has distributed 266 hectares of land to Agrarian Reform Beneficiaries (ARBs) for the first five months of this year in the province of Zamboanga del Sur.
Zamboanga del Sur Agrarian Reform Officer Arthur Soria said the distributed parcel of lands represents 10 percent of their target to distribute 2,556 hectares of land to ARBs in that province this year.
Soria said the distribution of lands to the identified ARBs will continue throughout the year to meet DAR's targeted land distribution of 2,556 hectares this year.
Soria said DAR has a total of 29,723 ARBs comprising of 17,960 Agrarian Reform Beneficiaries' Organizations (ARBOs) in 280 Agrarian Reform Communities (ARCs) throughout the province.
Meanwhile, Soria said they are conducting this month a subdivision survey in Mahayag, Zamboanga del Sur covering a land area of 166 hectares.
He said the land will be distributed to 145 ARBs once the survey will be completed and with the approval from DAR regional office.
On the other hand, Soria said they have lined up activities for the 26th anniversary celebration of the Comprehensive Agrarian Reform Program and 5th anniversary of the Comprehensive Agrarian Reform Program Extension with Reforms that started June 15 and ends July 1.
The activities include feeding program, distribution of bags with school supplies and raincoats to the school children at the Agrarian Reform Community in the village of Sumpot, Dimataling, Zamboanga del Sur.
PWDs hold basketball tourney in Pagadian
By Gideon C. Corgue (FPG/GCC/PIA9-Zamboanga del Sur)
PAGADIAN CITY, June 26 (PIA) – In their wheelchairs, persons with disabilities (PWDs) flaunted their skills in playing basketball battle on Sunday, June 22, at Balangasan Gym in Balangasan this city.
Pagadian City basketball-on-wheelchairs association (BOWA) President Julieto Talledo said the event was designed to give entertainment of the people.
"Gusto namo ipakita sa mga tawo nga kami mga walay tiil makahimo pagdula sa basketball. Ang pisikal nga kabilinggan nga among naangkon wala nakabalda kanamo nga makahimo sa mga butang nga gihimo sa mga ordinaryong tawo ug wala usab nakabalda kanamo nga hingpit nga makasalmot sa mga kalihokan sa komunidad," Talledo said in an interview.
(We want to show to the people that we , amputees can play basketball. Our physical disabilities cannot prevent us from doing what the ordinary people can do, and do not prevent us from participating fully in community activities.)
"Dili namo himoon nga rason ang kapansanan nga maoy hinungdan nga kami magpakalimos lamang sa kadalanan. Among ipakita nga kami adunay gihuptan nga talento nga gihatag sa Ginoo sa natad sa paugnat sa kusog, ug uban pa," he added.
(We don't want that our physical disability would be the reason for us to beg in the streets. We want to show that we are endowed by God with talent in the field of sports and others).
Prior to the game, teams from Cagayan de Oro and Pagadian City perform a 30-minute exhibition games to regale the audience with their basketball skills.
Pagadian defeated Cagayan de Oro team with a score of 49-43.
Talledo also called on the government to help them in all of their activities so that PWDs will never go and beg in the streets.
Pagadian turns 45; mayor urges constituents to work hard, support city leadership
By Claro A. Lanipa
PAGADIAN CITY – "I call on everyone to be diligent and support my administration for sustainable development," exhorted Mayor Romeo P. Pulmones during the 45th charter anniversary program of the city held last June 21 at the city's gymnasium.
The chief executive said "the theme of our anniversary celebration is 'Pagadian: Kakugi ug Paningkamot, Giya sa Malambuong Malungtaron (Industry and hard work, the key to sustainable development)' is a fitting reminder to all Pagadianons that being industrious and hard working is the key to sustainable development."
"I have always maintained and upheld the tradition of my late father, then Mayor Warlito Pulmones, giving first priority to the needs and concerns of the people," he said.
"We, in the government will just do our share humble and small in the delivery of basic services to our constituents," Pulmones added.
"It is our duty to get more work done and stick to this for a longer time," the mayor stressed adding that he is certain that "we shall be able to overcome all the challenges, given the silent determination of serious response loyal to the duties and responsibilities."
He also reported that in his one year and two months stint as chief executive, the city government has appropriated a total amount of P200 million for various infrastructure projects of which 60 projects were already completed while the rest are ongoing.
Mayor Pulmones also announced during the occasion that effective July 1, 2014 the city government will implement the 4th tranche of the salary Standardization Law, which met a deafening applause by the city employees and officials.
On the other hand, Zamboanga del Sur Governor Antonio H. Cerilles who was ably represented by Provincial Administrator Frederick Anthony Padayhag delivered the governor's anniversary message saying that "being industrious and hard working needs to come from our very own officials and employees so that we can implement good programs that will benefit our people."
"If we will be able to have our respective local government units in the most peacefully, responsible and most efficient streamlining are we able to deliver the kind of basic services that is expected of us as government officials," he stressed.
Prior to the anniversary program, a grand civic-military parade was held with the different regional, provincial and city offices, Philippine National Police (PNP), First Intantry "Tabak" Division, Philippine Army, (AFP-PA), Bureau of Jail Management and Penology (BJMP), Bureau of Fire Protection (BFP), non-government and people's organizations, civic organizations, academe, city officlas and employees and barangay officials as participants.
Brave Security Guard Foils Robbery/Hold-Up
With report from PO2 Radzben S Jul and PO2 Jonas D Macasa, (RPIO9)
Tambulig, Zamboanga del Sur - A 19-year old security guard foils a robbery/hold-up attempt by two unidentified suspects in the evening of June 15, 2014 at a gasoline station in Barangay Riverside. The said thwarted robbery/hold-up was supposed to be carried-out by two motor-riding suspects onboard an XRM Honda motorcycle without license plate. However, due to the courage of the detailed security, the suspects failed to rob the said establishment. However, his issued firearm, a caliber 45 pistol was carted by the suspects from him, in return, he was able to grab one of the suspect's firearm.
Police Senior Superintendent Sofronio Elcadre, Provincial Director of Zamboanga del Sur Provincial Police Office, identified the brave security guard as Alfredo Sosas y Bagod, 19.
PD, ZSPPO disclosed that prior to the incident, the young security guard was posted at a local gas station. At around 8:00 PM on June 22, 2014, the suspects arrived at said gasoline station. One of the suspects hastily approached him and grabbed his service firearm, resulting in a scuffle. During the struggle, the young security guard was able to disarm one of the suspects.
A few minutes of firefight later ensued, after which, the suspects withdrew to their getaway vehicle and hurriedly sped away towards the direction of Bonifacio, Misamis Occidental.
Elements of Tambulig Municipal Police Station immediately responded and chased the fleeing suspects who escaped the scene. They recovered two empty shells of caliber 45 pistol at the place of the encounter. A manhunt operation to capture them is ongoing.
The brave act displayed by the young guard prevented the suspects from completely staging the robbery/hold-up on said gasoline station. He showed his gallantry despite being outnumbered by the enemy without taking into consideration that his life was endangered.
The commitment of the young security guard in protecting the establishment where he is rendering duty truly depicts his courage and dedication towards his sworn duty and as a force multiplier of the Philippine National Police.
Relative hereto, the leadership of the Police Regional Office 9 recognizes the exemplary act displayed by Sosas who is worthy of emulation by his fellow guards.
Clean up drive launched in Barangay Balangasan
By Gideon C. Corgue (FPG/GCC/PIA9-Zamboanga del Sur)
PAGADIAN CITY, June 23 (PIA) – "In garbage, there is food," declared Balangasan Punong Barangay Maphilindo Obaob during the recent launching of a cleanup drive dubbed "Basura Na, Pagkaon Pa" at the barangay gymnasium.
Speaking before the barangay officials, workers and residents, Obaob said the council found it necessary to launch the project as garbage problem greatly affects the residents. "Garbage is not only the problem in our barangay but in our country, and in the whole world as well," he stressed.
Obaob further said "the prices of fish are getting more expensive because we are experiencing scarcity of fish due to garbage thrown into the fish habitat. Our fish can no longer lay their eggs in their habitat because wastes have polluted the sea water."
The barangay chair encouraged the residents to actively cooperate and participate in the council's project by regularly cleaning their surroundings. Prizes also await those who can collect sacks of garbage.
"A sack of garbage is worth one raffle ticket convertible to food items. We have prepared grocery items for the prizes to compensate the efforts exerted by the residents," he announced.
Moreover, he advised the residents to keep their tickets for the monthly raffle draw and the grand draw in December with home appliances as prizes.
The first raffle draw was also held during the launching program, which was fully supported by the barangay residents.
2 wounded in gun attacks
By Bong Garcia
TWO people were wounded on separate gun attacks in the province of Zamboanga del Sur, the police reported Sunday.
The Zamboanga del Sur Police Office identified the victims as Demetrio Enerio, 24, of Tawagan Norte, Labangan town, and Wilbert Guinea, 40, of San Jose, Pagadian City.
The police said Enerio was allegedly shot and wounded by Edgar Aberin around 1 a.m. Saturday in the village of Tawagan Norte, Labangan, Zamboanga Del Sur.
Enerio, who sustained two bullet wounded, was admitted at the hospital while Aberin, 40, was detained as he voluntarily surrendered to the responding policemen.
The police said that Guinea was shot and wounded around 7:15 p.m. Saturday at his residence at Purok Santan B in the village of San Jose, Pagadian City.
Investigation showed that Guinea was watching television together with his family when an unidentified gunman wearing baseball cap barged in and shot him, the police said.
The suspect fled and remain at large as investigation is underway to establish his identity, the police said.
2 fall for frustrated murder
By Bong Garcia
TWO people including a village official were arrested for frustrated murder in the province of Zamboanga del Sur, the police reported.
Police Regional Office-Zamboanga Peninsula (PRO-9) spokesman Senior Inspector Joseph Ortega identified the arrested suspects as Asmaudin Alang and Alex Canacan.
Canacan is a village councilman of Buton, San Pablo, Zamboanga del Sur.
Ortega said that Alang was arrested around 2:15 p.m. Thursday in the village of Poblacion, San Pablo while Canacan was caught an hour later on the same area.
Ortega said both of them were arrested on the strength of warrant of arrest for frustrated murder issued by the Court of Pagadian City.
They were detained at the San Pablo police headquarters while waiting for commitment order from the Court, Ortega said.
Pagadian City to celebrate 45th founding anniversary
By Claro A. Lanipa
PAGADIAN CITY – All is ready for this city's 45th founding anniversary celebration tomorrow, June 21, with the theme, "Pagadian: Kakugi ug paningkamot, giya sa kalambuang malungtaron" (Pagadian: Industry and hard work, key to sustainable development).
Sources from the city government said a grand civic-military parade will be held at 7:30 a.m. with the entire city officialdom led by Mayor Romeo P. Pulmones, national, regional and provincial government offices, different civic and peoples organizations, non-government organizations, Philippine National Police (PNP), Armed Forces of the Philippine (AFP), Bureau of Jail Management & Penology (BJMP), Bureau of Fire Protection (BFP), the academe and barangay officials as participants.
An anniversary program will follow with Senator Ferdinand "Bong-Bong" Marcos Jr. as guest of honor and speaker.
A former barrio of the municipal district of Labangan, Pagadian was organized into a regular municipality on March 26, 1937 by virtue of Executive Order No. 77 promulgated by the late President Manuel L. Quezon through the initiative and recommendation of then Assemblyman Juan S. Alano.
A certain Jose Sanson became the first appointed mayor and after his brief stint as town "Presidente," a regular election was held and Francisco Consolacion became the first elected mayor.
Congressman Roseller T. Lim authored Republic Act No. 711, dividing Zamboanga Province into two provinces: Zamboanga del Sur and Zamboanga del Norte on June 6, 1952.
Pagadian became the capital town of Zamboanga del Sur, which was inaugurated on September 17, 1952, and was converted into a chartered city by virtue of R. A. 5478 authored by Congressman Vincenzo A. Sagun, on June 21, 1969.
Mayor Benjamin F. Arao was appointed as the first city mayor while Dr. Felimon S. Pajares was inducted into office as the first elected city mayor on January 1, 1972.
MORE CALAMITY-FIGHTING TREES FOR PLANTING WITH P5-B RELEASE ABAD: POOR, DISASTER-PRONE PROVINCES TARGETED AS TREE PLANTING AREAS
(president.gov.ph)
The Department of Budget and Management (DBM) has released P4.99 billion to the Department of Environment and Natural Resources (DENR) for the continued implementation of the National Greening Program, which aims to plant 1.5 billion trees across 1.5 million hectares nationwide by 2016.
The program aims to cover approximately 300,000 hectares annually from 2014 until 2016.
The fund release—charged against the FY 2014 General Appropriations Act (GAA)—will support actual seedling and planting activities for the year, as well as site maintenance and the protection of planting areas already established in previous years.
"Our funding support for the National Greening Program is well-timed, given that the season's regular rainfall will allow seedlings to grow faster. This year, the DENR's tree-planting efforts will give particular attention to areas with high poverty levels, as well as regions that are susceptible to natural disasters," Budget Secretary Florencio "Butch" Abad said.
"The Aquino administration is definitely looking at all viable solutions to mitigate the effects of climate change. We're not just looking at these options and twiddling our thumbs over them. We're taking active steps to implement our disaster risk management programs," he emphasized.
The program has exceeded its annual area coverage targets by an average of 20 percent for the first three years of implementation. Last year, it exceeded its annual target by 33,011 hectares, resulting in 182,548,862 seedlings planted in 333,160 hectares nationwide.
Moreover, the planting program has generated a total of 1.2 million jobs in different regions nationwide since 2011. Last year alone, it was able to hire 466,990 employees which is the highest number recorded since the program began.
"Aside from mitigating the devastating effects of climate change, the program also provides livelihood opportunities to the local residents. Our efforts to protect our environment go hand-in-hand with our commitment to protect and improve the living conditions of our people, besides catalyzing economic growth in agriculture-based communities," Abad added.
From the P5-billion release, Region IX (Zamboanga Peninsula) will receive the highest allocation of P384.8 million for the provinces of Zamboanga del Norte, Zamboanga del Sur, and Sibugay. This is followed closely by Region IV-A (CALABARZON) with P379.3 million for the provinces of Cavite, Laguna, Quezon and Rizal. Central Luzon—which includes the provinces of Aurora, Pampanga, and Zambales—has also been allotted P366.7 million.
Seedlings for planting include those for trees that can be used for timber and fuelwood. Other seedlings include coffee, cacao, rubber, bamboo, rattan, and other fruit trees. Specific planting areas include forestlands, mangroves, ancestral domains, civil and military reservations, LGU-identified urban areas, inactive and abandoned mine sites, and other suitable lands.
Of the total 1.5 million-hectare program target, 683,481 hectares have already been cultivated as of last year, leaving 816,519 hectares to be developed until 2016.
For inquiries, further questions and requests for interview, please contact:
OSEC-Public Information Unit
490-1000 local 2602; 0908-869-8170; media@dbm.gov.ph
Facebook: /DBMphilippines
Twitter: @DBMph
Over 64,000 hectares of land distributed
From a report by Jong Cadion (Solar News Online)
Pagadian City - The Department of Agrarian Reform (DAR) in Zamboanga del Sur announced on Tuesday (June 18) that it is nearly finished with the distribution of land to recipients of the Comprehensive Agrarian Reform Program (CARP).
According to local DAR officials a total of 64,782.17 hectares had been given out as of December 31, 2013.
This is just a few thousand hectares short of the 67,338.17 hectares earmarked for distribution.
The announcement was made during the celebration of CARP's 26th anniversary and CARPer's (CARP Extension with Reforms) fifth year.
GSIS holds dialogue with stakeholders in Pagadian
By Alma L. Tingcang
PAGADIAN CITY –The Government Service Insurance System (GSIS) recently concluded a successful consultative meeting with public sector unions at Chandler Suites here lastJune 13.
GSIS board of trustees, Ms. Karina Constantino-David and Mr. Mario J. Aguja, attended the consultation-dialogue to give updates on various reforms and initiatives undertaken by the state pension fund to better serve its members/pensioners.
"GSIS is currently improving on its pension and retirement programs, including loan programs,bringing services closer to stakeholders," Ms. Karina Constantino-David said.
The pension fundaims to provide the highest quality of service to its members as it relentlessly strives for continued improvement in its services.
Mr. Mario J. Aguja declared, "Ang GSIS ay isangmalakingbagaysadignidadngmga pensioners," providing them a comfortable life when they retire.
True enough, the GSIS has instituted various reforms and initiatives to promote service responsiveness and transparency, according to Engr. Leoncito S. Manuel, GSIS branch manager here.
"The consultative meeting alsoaimed to foster closer ties between GSIS and its stakeholders, creating an open line of communication through which we could better serve our clientele," said Engr. Manuel.
GSIS is also working out for the establishment of G-W@PS kiosks in all cities and provinces nationwide, allowing members to access and update their records in the kiosk, thereby promoting an efficient organization that is fully-automated and member-focused.
More than 100 union members and pensioners from Zamboanga del Sur and ZamboangaSibugay attended the dialogue, which provided a free flow of information, policy suggestions, service issues and queries proficiently answered by GSIS management and trustees.
Week-long Araw ng Pagadian festival kicks off
(PNA), LAP/TPGJR/HIROHITO D. CADION/UTB
PAGADIAN CITY, Zamboanga del Sur, June 16 (PNA) -- The week-long celebration of the 45th founding anniversary of this city kicked-off Sunday with an invitational dart tournament and Mayor's Cup shooting competition.
Vice Mayor Divina Grace Yu, chair of the Araw ng Pagadian Steering Committee, said the dart tournament was held at the 3rd floor of the city commercial center (C3) while the shooting competition at the provincial government center in Barangay Dao.
It was followed by the Battle of the Band and Hip-Hop competition in the evening sponsored by the city mayor's office.
The city government has lined up several activities for the week-long festival, including beauty pageant, that will culminate June 21, the Charter Day of this city.
The schedule of the week-long festival is: Monday, Agro-Trade Fair and Garden Show and the Liga Ng Mga Barangay Night that would feature the presentation of the 15 candidates for Miss Pagadian City 2014; Tuesday, city-wide clean-up drive and the Cultural Night sponsored by the City Tourism Office and Pagadian City Government Employees Association;
Wednesday, Jobs Fair jointly sponsored by the Public Employment Service Office (PESO) and Department of Labor and Employment (DOLE) and Miss Pagadian City 2014 talent night; Thursday, Miss Pagadian City 2014 motorcade and Teacher's Night; Friday, free legal aid by the Integrated Bar of the Philippines (IBP), thanksgiving mass at 5 p.m. and Miss Pagadian City 2014 coronation night; Saturday, civic-military parade culminating the 45th founding anniversary celebration
Also on Saturday, June 21, the "Kundat Pagadian" will be held at the City Plaza Luz.
Yu said that officials from national government agencies are expected to grace the Araw ng Pagadian.
Soldier killed by alleged NPA rebels in Zamboanga del Sur
By Frances Mangosing (INQUIRER.net)
MANILA, Philippines—A soldier was killed by suspected members of the New People's Army in Zamboanga del Sur, the military said Sunday.
The victim was ambushed by six armed men believed to be NPA in Purok 5, Ocapan village in San Miguel town, at around 3:30 p.m. on Saturday, said Captain Franco Suelto, Army's 1st Infantry Division acting public affairs office chief.
The soldier, who remained unidentified pending the notification of his family, came from a meeting and was on his way to Dalapan village in Guipos town.
He managed to return fire but was outnumbered. He sustained wounds on his head and chest that caused his immediate death.
When soldiers responded, he was already found lifeless and without his gun, Suelto said.
In Zamboanga del Norte, one soldier was wounded in a 20-minute clash with suspected communist rebels also on the same day.
Soldiers from the 10th Infantry Battalion were on security patrol when they were fired upon by the alleged NPA rebels in sitio Taysan, Midatag village in Leon Postigo Sr. town past 4p.m.
The wounded soldier was immediately evacuated and given proper medical treatment.
ZamboSur police chief urges Filipinos to value, preserve country's independence
By Gideon C. Corgue (FPG/GCC/PIA9-Zamboanga del Sur)
PAGADIAN CITY, June 14 (PIA) – Zamboanga del Sur Police Provincial Director Sofronio Ecaldre reminded all Filipinos in yesterday's 116th Independence Day celebration all Filipinos to honor the sacrifices made by the country's forefathers to attain independence.
"We are here to celebrate Independence Day because we value the independence won for us by our brave forefathers from foreign colonizers. The independence that we enjoy now, we owed it from our forefathers who sacrificed their lives to save us from the bondage of slavery," Ecaldre said, adding that "our freedom will be lost if we, who are present today will not take care of it."
"Kung marami ang mga taong naghihirap dahil sa corruption, kung may mga taong nagsasamantala sa kalikasan, at kung may mga taong nasa kapangyarihan ay patuloy na nagsasamantala sa mga mahihirap-- mawawala lamang ang kalayaang ito (If many people suffer due to corruption, if people destroy the environment, and if powerful men continue to abuse the poor, this freedom will be lost)," Ecaldre pointed out.
"What we truly need today is a liberation from those things that still hold us in bondage."
Meanwhile, Ecaldre informed the public on the Integrated Transformation Program (ITP), the transformation roadmap of the agency implemented in 2003, which serves as the organization's roadmap to lasting change aimed at transforming the PNP into a more capable, effective, and credible police agency.
Ecaldre said the ITP was implemented to improve the low credible status of the PNP to the public.
The police chief, however, admits that the program could not be implemented successfully sans the active support and cooperation of communities, government agencies and other stakeholders.
DENR, policemen intercept illegal logs in Pagadian City
(PNA), JBP/TPGJR/HIROHITO D. CADION/UTB
PAGADIAN CITY, Zamboanga del Sur, June 13 (PNA) -– Personnel of the Department of Environment and Natural Resources (DENR) backed by policemen have confiscated two truckloads of logs' shipment in this city, an official announced Friday.
Community Environment and Natural Resources Office Forest Ranger Edilberto Obenza said the logs were intercepted Wednesday along the national highway in Barangay (village) Buenavista, this city.
Obenza said the forest products came from the municipality of Imelda in the nearby Zamboanga Sibugay province and were en route to Cagayan de Oro City.
He said they confiscated the shipment although the logs reportedly came from a private plantation since the documents presented to them were found to be spurious.
He said the forest products include 514 falcata logs placed under the custody of CENRO.
He said appropriate charges are being prepared against the shipper of the logs identified as Rizalinus Bajada.
Pagadian City, Dapitan City hold simple ceremonies to celebrate 116th Independence Day
(PNA), LAP/TPGJR/HIROHITO D. CADION/UTB
PAGADIAN CITY, Zamboanga del Sur, June 12 (PNA) -– This city and Dapitan City in the nearby Zamboanga del Norte province celebrated the 116th Independence Day Thursday through simple yet meaningful ceremonies.
The Independence Day celebration, which was held at the Plaza Luz here, were led by Mayor Romeo Pulmones and Vice Mayor Divina Grace Yu.
The police and military and from other sectors to include the local government unit joined the Independence Day celebration that started at 6:30 a.m. Thursday.
"We in the LGU working from our different offices as a public servant will always protect the interest and welfare of the people through honest and democratic way in delivering public service," Pulmones said as he urged the public to help them in the implementation of development programs.
Provincial police director Senior Supt. Sofronio Ecaldre has also urged the public to assist them in the maintenance of peace and order.
Ecaldre said that the maintenance of peace and security is not only the responsibility of the law enforcers but of everyone.
In Dapitan City, Mayor Rosalina Jalosjos called on the Dapitanons to work hand in hand with the city government in promoting the city as primary tourist destination.
Dapitan City Tourism Officer Apple Marie Agolong said the simple yet meaningful Independence Day celebration was held at the landing point of the country's National Hero Dr. Jose Rizal in Barangay Sta. Cruz.
GSIS extends deadline for submission of applications for scholarship program
By Gideon C. Corgue
PAGADIAN CITY - The Government Service Insurance System (GSIS)-Pagadian branch has moved to June 30 the deadline for submission of applications for its scholarship program.
Branch head Leoncito Manuel on Monday said the deadline, which was originally scheduled on May 26, was extended to June 30 upon the request of its members.
Manuel has noticed also that there were only few member-applicants who submitted their application forms at their office.
"The agency needs to meet the required 200 scholarship slots nationwide, thus the central office moved the deadline to the last day this month," Manuel explained.
For Zamboanga Peninsula, Manuel said there were 30 member-applicants who submitted their applications at their office. "From among the applicants, only seven will be chosen by the selection and evaluation committee," Manuel stressed.
Manuel said the number of slots per region shall be proportionate to its existing membership coverage and that the slots designated for each region shall be filled up by scholars whose parents are assigned in that particular region.
As part of the agency's corporate social responsibility, Manuel said the GSIS is giving the scholarship program every year to provide educational opportunities for children of all active and regular members of GSIS who are permanent employees with at least three years and with salary grade of 24 or below at the time of application, and with premium payments for the last six months.
Manuel said under the program, member-applicants should have incoming college freshmen dependents who are accepted in any 4-or-5-year college course or in priority courses identified by the Commission on Higher Education (CHED) in a Higher Education Institution (HEI) with its own charter or a school qualified by the CHED as Levels IV and III, autonomous or deregulated.
The scholar shall be entitled to the following benefits during the 4-or-5-year course duration: Actual cost of tuition and miscellaneous fees not to exceed P20,000 per term, and a monthly stipend of P2,000.00, the scholarship guidelines it said.
Manuel said nominees shall be notified through phone, e-mail and or text message of the result of evaluation. The list of chosen scholars shall be posted in the GSIS website and be published in a local dailies.
The GSIS chief encouraged eligible members to grab the seldom opportunity by accessing the website: www.gsis.gov.ph to download application forms and submit the same to nearest GSIS office.
DENR marks 27th founding anniversary with coastal clean-up in Zamboanga del Sur
(PNA), LAP/TPGJR/HIROHITO D. CADION/UTB
PAGADIAN CITY, Zamboanga del Sur, June 10 (PNA) -– The Department of Environment and Natural Resources (DENR) marked its 27th founding anniversary Tuesday with a coastal clean-up in Zamboanga del Sur.
DENR regional public affairs officer Rosevirico Tan said the anniversary celebration started with a mass attended by all of the employees at the San Jose Parish Church in this city.
After the mass, Tan said they motored to the Municipality of Tukuran, 25 kilometers from here, where they conducted coastal clean-up.
Tan said DENR Regional Executive Director Arleigh Adorable led the coastal clean-up activity with the participation of Tukuran municipal government, civil society organizations and students.
He said the personnel of the two bureaus and four sector services of the DENR also joined the activity.
The bureaus are the Mines and Geosciences Bureau and Environmental Management Bureau. The four service sectors are: Forest Management Services; Land Management Services; Eco-System and Resource Development Services; and Protected Area Wildlife and Coastal Zone Management Services (PAWCZMS).
Tan said they also held a Zumba dance which was followed by games after they concluded the coastal clean-up activity.
He said this year's anniversary celebration is anchored on the theme: Serbisyo, Parangal at Musika.
'Tabak' Division commander installed as new NOLCOM chief
(PNA), FPV/TPGJR/HIROHITO D. CADION/UTB
PAGADIAN CITY, Zamboanga del Sur, June 9 (PNA) -– The Armed Forces of the Philippines (AFP) has named Army's 1st Infantry "Tabak" Division commander Maj. Gen. Felicito Virgilio Trinidad Jr. as the new commander of the Northern Luzon Command (NOLCOM).
Army's 1st Infantry Division Public Affairs Officer-in-Charge Capt. Franco Suelto said that AFP Chief-of-Staff Gen. Emmanuel Bautista installed Trinidad Monday as the new NOLCOM chief.
Suelto said Trinidad has replaced Lt. Gen. Gregorio Pio Catapang, who was assigned as the new AFP vice chief of staff last May 23.
Suelto said among the significant accomplishment of Trinidad during his stint at the 1st Infantry Division was the successful defense of Zamboanga City during the September 2013 siege.
Trinidad was awarded Philippine Legion of Honor (Degree of Commander) in recognition of his efforts in defense of Zamboanga City during the 20-day siege.
As the NOLCOM chief, Trinidad will supervise the operations of three major services, namely two infantry divisions in Isabela and Nueva Ecija; Naval Forces Northern Luzon (NFNL) in La Union; and Tactical Operation Group 1,2, and 3 (TOG) in Baguio, Isabela and Tarlac.
Suelto said that Col. Aminkadra Undog, the Assistant 1st Division commander, were serve as the officer-in-charge of the "Tabak" Divison until a new commander will be installed into office.
IYAN ANG 'BALL'S-EYE'/Teener fights off rapist in Zambo Sur by kicking his groin
By Jaime Sinapit (InterAksyon.com)
MANILA, Philippines - A 15-year-old girl repelled a would-be rapist with a precise blow to where it mattered most: she kicked his testicles after he tackled her and forced her to lie down in a grassy place in Barangay Sugbay Uno, Dimataling, Zamboanga del Sur.
Police responding to the scene of the crime later collared suspect Victor Angca in a follow-up operation, said Police Officer 2 Radzben Jul of the Public Information Office of the Police Regional Office 9 (PRO9).
Citing the report of the Dimataling police, Jul said the girl "was on her way home carrying a basin of washed clothes from the river" when the suspect grabbed her from behind as she reached the grassy area around 3 p.m. last Friday.
The suspect then forced the girl to lie down on the grass and threatened to kill her if she continued to struggle against him. But, Jul added, "she was able to fight and hit the vital organ of the suspect. She was able to escape and run away from the suspect."
Police have filed a case of statutory rape against Angca.
Candidates for Miss Pagadian 2014 trimmed down to 15 contestants
(PNA), CTB/TPGJR/HIROHITO D. CADION/PJN
PAGADIAN CITY, Zamboanga del Sur, June 7 (PNA) -- The steering committee for the 45th Founding Anniversary of this city has trimmed down the number of candidates for Miss Pagadian City 2014 to 15 from 32 aspirants.
The city government has readied a week-long festival, including the beauty pageant, that will culminate on June 21, the Charter Day of this city.
Vice-Mayor Divina Grace Yu, who chairs the steering committee, identified the 15 candidates as follows: Mary Grace Alfaraz; Lyka Amatong; Jessa Maricor Agang; Jinnylith Cabardo; Ellaine Bathan; Anne Kristine Carpio; Meljane Cañete; Jessa Julom; Shiela Castillon; Danavien Betoya; Irish Pelonio; Sherly Perong; Kristel Suizo; Ivy Bastiono; and, Parisada Galicinao.
Yu said the search for Miss Pagadian City 2014 will highlight the week-long festival, which is aimed at attracting tourists and visitors from the neighboring provinces and cities.
She said the Coronation Night is set to be held June 19 at this city's gymnasium.
Meanwhile, she said they intend to invite celebrities to add more attractions to the festival.
She said officials from national government agencies will also be invited to grace the Araw ng Pagadian.
Stakeholders support DENR's "Adopt-an-Estero" program
By Gideon C. Corgue (GCC/PIA9-Zamboanga del Sur)
PAGADIAN CITY, June 6 (PIA9) - In support of the Department of Environment and Natural Resources (DENR)-9's "Adopt-an-Estero Program," the barangay officials, college students, stakeholders and residents of Balangasan, Gatas, and Napolan actively participated in cleaning the rivers and creeks during yesterday's observance of World Environment Day.
As DENR's flagship program, the program was launched in 2010 by Secretary Ramon J. Paje involving the estero community, private entities, academe, local government units (LGUs) and other stakeholders. The program sought to provide an integrated undertaking to curb flooding due to clogged esteros.
Balangasan Punong Barangay Maphilindo Obaob said the barangay officials have been actively supporting the government efforts in conserving and protecting the environment particularly the rivers, which are considered "the critical natural resource worldwide."
"We have deep commitments to cleaning our rivers to prevent them from getting polluted. We need to preserve this valuable resource by preserving it," Obaob explained.
Obaob recalled that decades ago, people who were living beside the creek washed their clothes in the rivers and their children were used also to taking a bath in the rivers. "But now we seldom see them because piles of garbage were thrown into the rivers, he said."
"By regularly doing cleanup activities, we can ensure that our children's children will get full use of the rivers in this barangay," Obaob concluded .
EMB-IX leads World Environment Day cleanup
By Claro A. Lanipa (FPG/CAL/PIA9)
PAGADIAN CITY, May 5 (PIA) --- The Environment Management Bureau (EMB)-IX is spearheading the cleaning of rivers, creeks and esteros here today in observance of the World Environment Day.
EMB –IX Regional Director Jacqueline A. Caancan said the areas identified for the cleanup activity are Balangasan River, Gatas Creek , Tuburan Creek and Napolan River, all in this city.
Officials and employees of the Forest Management System Ecosystem Research and Development Services (FMS-ERDS) are assigned at the Balangasan River while the personnel of Land Evaluation Division are assigned at Gatas Creek along Rizal Avenue.
The Protected Areas Wildlife Conservation Zone Management System (PAWCZMS) and the office of the Land Management System (LMS) are assigned at Tuburan Creek.
EMB-IX officials and employees have been assigned to clean the Napolan River.
Caancan said local residents and other environment friendly stakeholders were also invited to participate in the activity.
World Environment Day is most widely celebrated global activity aimed at achieving a positive environmental action, involving everyone from everywhere around the world. Although its activities take place all year round, the climax of the event falls on June 5 each year.
The World Environment Day started in 1972 and has grown to become one of the main vehicles through which the United Nations stimulates worldwide awareness of the environment and encourages political attention and action.
This year's theme is "Raise Your Voice, Not the Sea Level."
RDRRMC-IX convenes in Pagadian
By Claro A. Lanipa (FPG/CAL/PIA9)
PAGADIAN CITY, June 4 (PIA) –The Regional Disaster Risk Reduction Management Council (RDRRMC)-IX recently held a meeting to assess the actions taken by its member-agencies after the September 2013 Zamboanga siege at the Four Queens Resort this city.
Dr. Emilia Vasquez-Julhajan, Office of the Civil Defense (OCD)-IX regional director and RDDRRMC chair said the meeting was called in preparation for the visit of Secretary Voltaire Gazmin of the Department of National Defense to Zamboanga City this week.
Gazmin is also the chairman of the National Disaster Risk Reduction Management Council (NDRRMC).
Director Julhajan said the NDRRMC officials would assess the actions undertaken by RDDRMC during and after the Zamboanga City siege in September 2013.
Julhajan further disclosed that Secretary Gazmin had observed that the local council was "quite slow in responding to the situation and seen some lapses in its actions."
Each member-agency was also given time to present its activities undertaken during and after the siege as well as the gaps and ongoing activities.
Present during the meeting were the representatives from DOST, DILG, DSWD, NEDA, DPWH, NHA, DOH, DA, DOLE, DepEd, BFP, OCD and PIA Regional Director Noemi B. Edaga.
DepEd-Zamboanga del Sur marks 2 percent increase in students' population
(PNA), LAM/TPGJR/HDCADION/UTB
PAGADIAN CITY, Zamboanga del Sur, June 3 (PNA) -– The Department of Education (DepEd) expects a two percent increase in the enrollment of students both in the elementary and secondary levels for school year 2014-2015 in this province.
DepEd Provincial Planning Officer Zenaida Mago said Tuesday that this school year's elementary students is set to reach 147,503 or two percent higher than that of last school year's 144,611 enrollees.
Mago said that the secondary students would reach 45,855 this school year also representing a two percent increase from 44,956 in the previous school year.
This province, which comprises of one city and 26 municipalities, has a total of 670 elementary and 124 secondary schools.
Meanwhile, Mago said the provincial schools division has hired new teachers both for elementary and secondary levels increasing its teaching force by five percent this school year.
She said this year's teaching force for secondary will be 1,817 from the previous of 1,731 while the elementary to 4,113 from 3,917 the previous school year.
The Zamboanga del Sur Schools Division headed by Superintendent Dr. Arturo Bayocot is considered the largest division in terms of school population and number of school districts.
This province has 32 school districts wherein 17 are located in the 1st Congressional District while the remaining 15 in the 2nd Congressional District.
'Subay Bahandi sa Kadagatan' beefs up public awareness on environmental protection, preservation
By Gideon C. Corgue (FPG/GCC/PIA9-Zamboanga del Sur)
DINAS, Zamboanga del Sur, June 2 (PIA) – Officials from the national government agencies (NGAs), municipal and barangay officials, heads of offices, religious and civic leaders have recently joined the coastline tour dubbed "Subay Bahandi sa Kadagatan" (Tour to Marine Resources) 2014, a coastal resource management program initiated by the Municipal Agriculture Office (MAO) here.
Mayor Basilio Vidad said the program was launched for the first time in the coastal barangay of Tarakan to raise awareness among stakeholders toward environmental protection and preservation, help secure the Marine Protected Area (MPA), reopen seas for small fishers , appreciate resources in the mangrove areas and seas, and reassess livelihood and tourism potentials in the municipality.
Vidad added that Dinas, a coastal municipality of second district, is endowed with a number of marine resources. "The waters around are home to different species of fish and corals," he declared.
Fishing is the major source of livelihood of the people in the municipality.
"We need to protect and preserve these resources thus, the LGU and other stakeholders collaborated for the implementation of the coastal-based resources management through the establishment and maintenance of MPA," Vidad explained.
Vidad said during his first term as mayor in 1988, he established fish sanctuary with the assistance of MAO to address problem of dwindling fish catch in the area. Such a program was sustained until he became a member of the Sangguniang Panlalawigan (provincial board), and is now being continued in his fourth term as municipal mayor.
The group was toured to the marine sanctuaries including the awesome and beautiful bat sanctuary, which lasted for about three hours to remind them of the richness of the town's diverse marine resources.
"With this project, the stakeholders will help the municipal government in intensifying its campaign for protecting and preserving marine resources in the area," Vidad said.
"I wish that this project will be sustained and be supported by all stakeholders even after my term of office," the mayor urged.
DENR-IX to reorganize regional task force on climate change
(MindaNews)
ZAMBOANGA CITY–The Department of Environment and Natural Resources (DENR) is set to reorganize Regional Task Force on Climate Change.
Arleigh Adorable, DENR Regional Executive Director, cited the need to reorganize the task force as he noted that some of its members from the different agencies have already retired from government service.
As the regional head of DENR, Adorable chairs the task force whose members come from different government agencies as well as civic and non-government organizations.
The official said the reorganization is in preparation for the launching of the information and education campaign on climate change on June 10 this year.
He said the technical working group and the regional secretariat will meet next week to discuss the reactivation of the task force.
Meanwhile, Roservirico Tan, DENR Public Affairs Officer, said 30 information officers from their provincial and community offices as well as Philippine Information Agency managers in the region on Wednesday attended an orientation on climate change advocacy in Pagadian City.
Tan said the orientation was a collaborative effort of the DENR and the PIA.
Tan presented the Climate Change Advocacy (Perspective Change) while Protected Areas and Wildlife Division chief Cidur Julsadjiri and PIA Regional Director Noemi Edaga presented the Regional Communication Plan and Regional IEC Plan on Climate Change, respectively.
Tan said a one-hour documentary titled "Chasing Ice" was shown during the orientation to provide the participants a glimpse of the impact of global warming.