Zamboanga del Sur News July 2016
Jump to navigation
Jump to search
→ → Go back HOME to Zamboanga: the Portal to the Philippines.
A | B | C | D | E | F | G | H | I | J | K | L | M | N | O | P | Q | R | S | T | U | V | W | X | Y | Z
Create Name's page
Regions | Philippine Provinces | Philippine Cities | Municipalities | Barangays | High School Reunions
---
Province of Zamboanga del Sur - Archived News of Zamboanga del Sur
---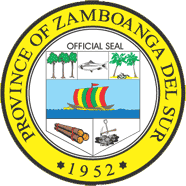 Seal of Zamboanga del Sur Province
Interactive Google Satellite Map of Zamboanga del Sur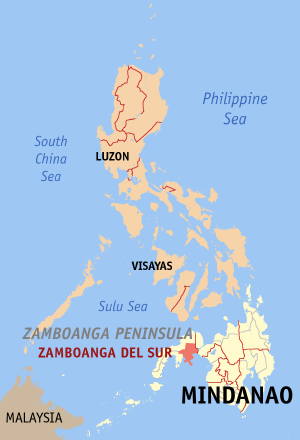 Zamboanga del Sur Map Locator

Municipalities within Zamboanga del Sur

Provincial Capitol of Zamboanga del Sur

Provincial Capitol of Zamboanga del Sur, Santo Niño, Pagadian city
Dietary supplement is a product that contains vitamins, minerals, herbs or other botanicals, amino acids, enzymes, and/or other ingredients intended to supplement the diet. The U.S. Food and Drug Administration has special labeling requirements for dietary supplements and treats them as foods, not drugs.
---
---
Manufacturers and distributors of dietary supplements and dietary ingredients are prohibited from marketing products that are adulterated or misbranded. That means that these firms are responsible for evaluating the safety and labeling of their products before marketing to ensure that they meet all the requirements of DSHEA and FDA regulations.
Lapuyan Falls: The favorite haunt of the fair Subanen maidens of Sitio Baga and all its neighboring areas, usual meeting place with many a young country swain in some secluded cavern beneath the rocky forest lane.

Lakewood, Zamboanga del Sur, Philippines

Village of Pedagan
Wars of ancient history were about possessions, territory, power, control, family, betrayal, lover's quarrel, politics and sometimes religion.
But we are in the Modern era and supposedly more educated and enlightened .
Think about this. Don't just brush off these questions.
Why is RELIGION still involved in WARS? Isn't religion supposed to be about PEACE?
Ask yourself; What religion always campaign to have its religious laws be accepted as government laws, always involved in wars and consistently causing WARS, yet insists that it's a religion of peace?
WHY??
There are only two kinds of people who teach tolerance:
The Bullies. They want you to tolerate them so they can continue to maliciously deprive you. Do not believe these bullies teaching tolerance, saying that it's the path to prevent hatred and prejudice.
The victims who are waiting for the right moment to retaliate. They can't win yet, so they tolerate.

Lintugop, Aurora
Pagadian City, Zamboanga del Sur

Provincial human resource management office of santo niño pagadian city

Civil Service Commision office in santo niño pagadian city
By Allen Abastillas
Police Regional Director Chief Supt. Billy B. Beltran on Saturday said there are politicians in Zamboanga Peninsula who are involved in drug trade in the region.
In a dialogue with reporters together with some of his staff officers, Beltran disclosed that he is validating and evaluating reports submitted by Sr. Supt. Neil Alinsangan, PRO-9 intelligence chief, on some polititical figures linked to drug proliferation.
" Sasabihin ko po sa inyo kung sino-sino po sila pagkatapos ng aming evaluation... Kungg sino ang politiicians na involved sa drugs sa Zamboanga Peninsula," Beltran said.
On the other hand, Beltran disclosed that his operatives have seized more than 200 sachets of shabuin the different jails in the region during a check-up and routinary visitation recently.
"We will ask the officers of the provincial jails why it happened and we will also direct Zamboanga City Police Office Director Supt. Luisito Magnaye to investigate," Beltran said".
(PNA), RMA/TPGJR
ZAMBOANGA CITY, July 30 (PNA) – The Police Regional Office-9 (PRO-9) on Saturday launched hotline numbers where people, especially travelers, can call for help in times of emergency.
The emergency numbers were launched after the region's top police officials, headed by Chief Supt. Billy Beltran, PRO-9 director, went on a "long drive" and visited the police stations in the provinces of Zamboanga del Sur, Zamboanga del Norte and Zamboanga Sibugay.
Beltran said "it is dangerous" to travel by land since there are many stray animals, which includes dogs and chickens, crisscrossing the highway.
Beltran noted that "there are many road accidents" registered in the blotter of the police stations they visited.
"The problem is sa buong highway na yan, if you need help, hindi mo alam kung sinong tatawagan mo. Wala man lang emergency numbers posted along our highways," Beltran said.
Sr. Supt. Sofronio Ecaldre, OIC-Regional Chief Directorial Staff, who led the launching, said the hotline numbers are the following: +63917-506-20-00, Globe; +63998-259-25-31, Smart; and, (062)991-30-03, Philippine Long Distance Telephone (PLDT) company.
Beltran said they would coordinate with the Department of Public Works and Highways (DPWH) to post signage with printed hotline numbers in conspicuous areas to instill public awareness.
Beltran said he ordered all the police chiefs to lay down security and contingency plans to ensure the protection of the commuters along the highway.
He said the public can also report crime incidents and presence of lawless elements in their community through the hotline numbers.
(Mindanao Examiner)
PAGADIAN CITY – Environment Secretary Gina Lopez has ordered an extensive review of mining firms in Mindanao following many complaints from the indigenous people.
Lopez, a staunch advocate of renewable energy, said she had talks with some of the indigenous tribes in the region and heard their sentiments. Many of them wanted to put a halt on large-scale mining in their ancestral domain in the provinces.
This was also reported by The Philippine Star and quoted Lopez as saying that she has a list of mining companies that would undergo necessary review after tribesmen accused these firms of environmental and social violations.
Natives have asked Lopez to ban open-pit mining due to the hazards it posed to the environment.
Lopez earlier ordered an official audit of all operating mines and the moratorium on the approval of new mining projects, according to reports.
Just recently, Lopez ordered the cancellation of Oceana Gold Philippines Incorporated's (OGPI) permit for exploration and expansion. And leaders of Didipio Earth Savers Multi-Purpose Association, SALAKNIB, Alyansa ng Mangagawa at Magsasaka ng Kasibu, Alyansa Tigil Mina, Task Force Detainees of the Philippines said they were pleased with Lopez's order.
Lopez said she will cancel the extension of exploration permit issued to OGPI, an Australian owned mining company, and instructed Director Leo Jasareno, of the Mines and Geosciences Bureau, to issue the cancellation immediately.
She said DENR will also issue a memorandum that any exploration permit will not be issued without the consent of the community, not only the local government's endorsement.
By A. Perez Rimando
Zamboanga City—Twenty Zamboanga Peninsula (Region 9) policemen have been discharged from the service for the past 17 months for using prohibited drugs, a police regional officer in Zamboanga City said.
Senior Supt. Debold Sinas, police region 9 deputy regional director for operations, said the ousted law enforcers—stationed in Zamboanga del Norte, Zamboanga Sibugay, Zamboanga City and Zamboanga del Sur—were found positive of drug use during random testing during the period.
Sinas told the media that 11 of the accused policemen were dismissed in late 2014, six in 2015, and three in early 2016 even as he noted that more than 900 cops in the region have been tested for methampetamine hydrochloride or shabu use since 2014.
PRO-9 Director Chief Supt. Billy Beltran tasked Sinas to supervise random drug tests among members of the Zamboanga City Police Office and other police stations in the region.
By Claro A. Lanipa (ALT/CAL/PIA9-Zamboanga del Sur/With report from NEDA9)
PAGADIAN CITY July (PIA) – To engage the Filipino youth in sharing the contributions of volunteers in different communities across the country, the Philippine National Volunteer Service Coordinating Agency (PNVSCA) and the Commission on Higher Education (CHED) will conduct a Volunteerism Story Writing Contest aimed to promote volunteerism both as a way of life and cross-cutting tool for socio-economic development.
With the theme "Volunteerism for Sustainable Development," the contest serves as a timely platform to highlight and promote volunteerism as a strategy in the achievement of the United Nation's Sustainable Development Goals (SDGs). This is also in support to the Philippines' commitment to the global development priorities.
The contest is open to Filipino college/university students nationwide who are currently enrolled in or who have completed the National Service Training Program (NSTP) at the time of submission of entry.
Each participant shall choose one SDG and shall write a feature article on an individual or group/organization whose volunteer work is aligned with the achievement of the chosen SDG. One winner will be selected from each region to help showcase the volunteering stories in different areas of the country.
"With the students' participation in the NSTP and in other extension activities, they have been exposed to volunteerism at the local level. They can help showcase the diverse experiences and accomplishments of volunteers whose services are geared towards community development and empowerment," PNVSCA Executive Director Joselito C. De Vera in a statement said.
Entries can be submitted to PNVSCA and will be accepted until 31 August 2016. Regional winners will be announced through the Agency's website in November and will receive PhP 3,000 each.
Information on the contest mechanics and entry forms can be found and downloaded at www.pnvsca.gov.ph and www.facebook.com/innovatecooperateinspire or at CHED's website www.ched.gov.ph. Interested participants may also contact PNVSCA at info@pnvsca.gov.ph and (02) 227 7389.
By Gideon C. Corgue
PAGADIAN CITY, July 25 (PIA) –Discrimination is a fact of life for many groups of persons with disabilities (PWDs), but to some, discrimination was no longer felt when the national government implemented Republic Act No. 9442, otherwise known as Magna Carta for Persons with Disability.
Social Welfare Officer Saramea Ubpon, Focal person for PWD said in a recent media forum conducted by the Philippine Information Agency (PIA) at Anastacia Pension House here that the city government had implemented pertinent provisions of the said law by granting the rights and privileges of PWDs.
Ubpon said the City Social Welfare and Development Office (CSWDO) provided the PWDs with following programs and services: information dissemination of disability prevention advocacy, assistance to physical restoration, social and vocational preparation for employment services, issuance of PWD IDs, community based and integrated restoration program, medical intervention, among others.
Ubpon added the city government has employed 21 PWDs - six are permanent while 15 are casual. "They are all employed in the different offices of the city hall," she stressed.
Evelyn Bunsucan, a permanent employee of the city treasurer's office expressed her thanks to the government for allowing her to work despite her disability. "With the Magna Carta for Persons with Disability, I was able to overcome certain obstacles for it has given me an equal opportunity for employment," Bunsucan said in a local dialect.
Bunsucan started to work in 1982 and is now planning to retire in 2018 due to health reasons.
Elna Laguitao–Dopio, 43, a polio victim said she is grateful to the local government unit for implementing the provisions of the law, benefiting the PWDs in the area.
Dopio, a casual employee detailed at the Public Employment Service Office (PESO) was employed as clerk since 1983 up to present.
"Nalipay ko nga gihatagan ko sa kagamhanan ug kahigayonan nga makatrabaho bisan pa sa akong gihambin nga kabilinggan sa lawas," Laguitao said.
(I am grateful that I was given an opportunity by the government to work despite my disability.)
Like many people with disabilities, Dopio possessed an indomitable spirit, and she refused to let her physical challenges get in the way of achieving his goals.
Dopio said it is her dream to be a permanent employee of the city government.
Meanwhile, Virginia Almirol, PESO head, said she was impressed with the work ethic of Elna.
"I am proud and impressed with the work ethic of Elna. She is an efficient and productive employee. She works with minimal supervision and she knows how to entertain clients," Almirol assessed. (FPG/GCC/PIA9/Zamboanga del Sur)
By Gideon C. Corgue (ALT/GCC/PIA9/Zamboanga del Sur)
LABANGAN, Zamboanga del Sur (PIA) – To help mitigate the impact of climate change, the 1st Field Artillery Battalion, Army Artillery Regiment in collaboration with RMN-DXPR recently conducted a tree planting activity at Tabak Elementary School, Upper Pulacan, this municipality.
The teaching staff and Grade 6 pupils also joined the activity and planted some 200 seedlings of mahogany along the perimeter of the school.
1FAB Commanding Officer Lt. Col. Hubert S. Acierto said the troopers actively support the National Greening Program of the government and engage key stakeholders in promoting peace and development," Acierto said.
He declared that the 1FAB troopers are not only "expert cannoneers" but also experts in doing civil-military operations such as medical and dental civic action program, tree planting and other community-related endeavors.
Ms. Vivencia S. Roda, the school-in-charge said tree planting is very important because it reduces global warming.
She added that planting trees is a must because it helps save our planet. "The trees not only remove harmful chemicals from the atmosphere, but also help reduce greenhouse gases," she said quoting an environmentalist.
She encouraged the pupils to join the activity for the reason that an average size tree provides sufficient oxygen for a family of four in one year. "It is evident that the trees are the natural habitat of animals and birds, as well as many endangered species," she added.
Hadja Mariam Matarul, Parents-Teachers Association (PTA) president was grateful that the tree planting activity was held in the school.
"This is my first time to join tree planting. It is a fulfilling experience that as a mother you can help save the environment by planting trees," Matarul, whose four children are studying in the school stated.
Kenjay Parra, a grade 6 pupil was happy to join the 1FAB troopers, DXPR personnel and all his classmates in the activity.
"Sumali po ako sa pagtatanim ng mga kahoy dahil gusto kong makatulong sa ating pamahalaan pagsulong ng kanilang programa sa pagtatanim ng mga kahoy at upang mapaglabanan ang malubhang suliranin sa climate change," Parra said.
(I joined the tree planting because I want to help the government in pursuing their greening program and to fight the severe problem on climate change.)
(R.G. A A. Go)
The Philippine Overseas Employment Agency (POEA) regional office 9 has bared an increase on processed Overseas Filipino Workers (OFW) from January to June 2016.
From January to June 2015, POEA-9 processed a total of 8,091 "Balik Manggagawa" or vacationing OFWs, while 273 for name hires. From January to June 2016, there were 9,569 processed for "Balik Manggagawa", while 254 for name hires.
All of the workers came from Zamboanga Peninsula which is composed of Zamboanga del Norte, Zamboanga del Sur, Zamboanga Sibugay, Isabela City, Zamboanga City, and Basilan, Sulu, and Tawi Tawi.
Name hires are those hired thru referrals from friends or relative working in acertain country in need of workers.
"Yearly, we have an increase of OFWs processing within this region. The people are aware that Zamboanga City has the POEA which process their documents," Marietta Bellotindos, POEA 9 regional director, said in an interview.
Aside from these, there are many job seekers who want better salary which can only be attained by working abroad.
Most of these workers are working in the Kingdom of Saudi Arabia, Malaysia, United Arab Emirates, Kuwait, Qatar, Brunei, Singapore, Papua New Guinea, Seychelles, Bahrain, and others.
Workers in the said countries include professionals such as nurses and engineers. Others are household service workers, operators, laborers, managerial work, administrative work, agricultural, and others.
The office is also implementing the Balik Manggagawa online so when these workers come to POEA they already have an appointment. These workers will have to log-in to bmonline.ph
Bellotindos also reminded those intending to work in other countries to be physically and mentally fit. They must have the necessary documents such as passport, birth certificate, experience in the work that they are applying for, and they must know whom they are talking to.
Meanwhile, the office also collected a revenue of P809,100 from January to June 2015 for Balik Manggagawa while P1,215,963,78 for name hires. These were paid by workers for processing fee P100 for Balik Manggagawa and for name hires $100. From January to June 2016 the office collected P956,900 for Balik Manggagawa while P1,193,682,36 for name hires.
(PNA), PGL/TPGJR/PR
ZAMBOANGA CITY, July 23 (PNA) -- The Government Service Insurance System (GSIS) has set aside Php563.6 million in emergency loan for its active members and old-age pensioners in nine more areas in Mindanao that were affected by El Niño.
Eligible to apply for the loan until July 31 are qualified members and pensioners in Iligan City in Lanao del Norte, Claveria in Misamis Oriental, Tudela and Bonifacio in Misamis Occidental, Kabasalan and Alicia in Zamboanga Sibugay and Guipos and Kumalarang in Zamboanga del Sur.
Those in El Salvador City in Misamis Oriental may avail of the loan until August 9.
A total of 17,597 active members are eligible to apply if they are working or residing in the calamity-declared areas, are not on leave of absence without pay, and have no arrears in paying premium contributions in the last six months.
First-time borrowers may apply for a Php20,000 emergency loan. Those who have an existing emergency loan are entitled to Php40,000, from which their outstanding loan balance will be deducted.
A total of 2,731 old-age pensioners residing in the said areas may borrow Php20,000. If they are also active members for having been reemployed in the government service, they may borrow only once.
The loan is payable in 36 equal monthly installments at six percent interest rate per annum computed in advance. It is covered by a loan redemption insurance, which deems the loan fully paid in case of the borrower's demise, provided that loan repayment is up to date.
Active members may apply through any GSIS Wireless Automated Processing System (GWAPS) kiosk located in all GSIS branch and extension offices; provincial capitols; city halls; selected municipal offices; large government agencies such as the Department of Education; Robinsons Malls; and selected SM City branches in North Edsa, Manila, Pampanga, Cebu, and SM Aura in Taguig.
Active old-age pensioners must personally submit to the GSIS a fully accomplished emergency loan application form to apply for the loan.
Loan proceeds are electronically credited to the borrowers' GSIS electronic card (ecard) or Unified Multipurpose Identification (UMID) card.
For more information, call the GSIS Contact Center at 847-4747; visit the GSIS website, www.gsis.gov.ph; or email gsiscares@gsis.gov.ph.
By Gideon C. Corgue (ALT/GCC/PIA9/Zamboanga del Sur)
PAGADIAN CITY, July 22 (PIA) –The Department of Social Welfare and Development (DSWD) and the Local Council for the Welfare of Disabled Persons (LCWDP) spearheaded the celebration of the 38th National Disability Prevention and Rehabilitation (NDPR) Week with this year's theme, "Karapatan ng may Kapansanan, Isakatuparan…Now Na!"
Brixxio Daniel, chairman of the Local Council for the Welfare of Disabled Persons said PWDs play an important role in promoting their own welfare and creating awareness of their potential in the community. They should be conscious of their own rights and learn to be self-reliant and independent.
"Some PWDs are gifted and talented people and some of them are already successful. They need to be recognized by the government for their achievements and contributions to our country," Daniel stressed.
Bienvenido Culve, private secretary of Mayor Romeo P. Pulmones said PWDs face discrimination and barriers that restrict them from participating in society on an equal basis.
"The city government thru Mayor Romeo P. Pulmones gives full support to the improvement of the total well-being of PWDs and their integration into mainstream society. They have the same rights as other people," Culve said quoting the message of the good mayor.
Accordingly, the chief executive ensures that the attainment of a barrier-free environment will be enjoyed by the PWDs by providing them access in public and private buildings, establishments and public utilities.
Other rights, such as the "right to organize" was also granted by the city government where PWDs may form organizations or associations that promote their welfare and advance their interests, as well as provide equal and suitable employment opportunities in the city government.
Social Worker Officer Saramea Ubpon, PWD focal person said about 21 PWDs are gainfully employed by the city government.
The whole day activity was participated in by Pagadian City Federation of Disabled Persons (PACIFEDEP) officers and members. It turned out to be a very memorable event where they had the opportunity to mingle and associate with one another through games and entertainment.
(PNA), LAP/TPGJR/HIROHITO D. CADION
PAGADIAN CITY, Zamboanga del Sur, July 21 (PNA) -– The local government of the nearby town of Dumalinao has designed programs to rehabilitate and provide livelihood assistance to "drug personalities" who surrendered to the government authorities.
The initial batch of drug personality-surrenderees consist of 375 individuals. The police authorities refer drug personalities to either pushers or users.
Dumalinao Mayor Junaflor Cerilles told the Philippines News Agency that most of the drug personalities who surrendered are farmers.
Cerilles said they will undergo workshop as part of their rehabilitation process before they will be employed to render community service.
The community service included tree and mangrove planting, garbage collection and clean-up activities.
Cerilles said those aged 35 and below will be absorbed under her program intended for the students dubbed as "Go Greem Dumalinao."
She said the program is her immediate and outright response to provide assistance to the drug surrenderees to enable them to start a new life.
Chief Insp. Lee Eric Humpa, Dumalinao police chief, said they will have to undergo rehabilitation for six months before they would be accommodated into the livelihood program.
Humpa warned the drug personalities that legal actions will be taken against them if they will not support efforts to resolving the problems on the proliferation of prohibited drugs in the municipality of Dumalinao.
By Gideon C. Corgue
PAGADIAN CITY, July 20 (PIA) - AboitizPower Corp. has secured a bilateral contract with Zamboanga del Sur Electric Cooperative, Inc. (ZAMSURECO-1), an electric distribution utility of the province for part of the output of the 68.8-megawatt (MW) Manolo Fortich run-of-river hydropower plant project in Bukidnon.
The contract covers 3 MW of energy supply from the power station being constructed and developed by AboitizPower subsidiary, Hedcor.
The signing ceremony was held on Tuesday, July 19 at ZAMSURECO-1 Function Hall.
ZAMSURECO-1 represented by its board president, Perla Sudiang, with general manager and chief executive officer, Jose Raul Saniel and Hedcor Inc., represented by Rene B. Ronquillo, president and chief operating officer signed the MOA to establish business alliance, enhance cooperation and strong partnership.
GM Jose Raul Saniel in his message delivered by institutional services department manager Azucena Lagura said he expressed his sincere gratitude to Hedcor Bukidnon for the dedicated efforts in the realization of the alliance.
"The MOA signing commits us to work together toward a common end goal, and that is - the pursuit of giving light to the lives of our customers," Saniel underscored.
He said "ZAMSURECO-1 is confident that through the efforts and commitment of both parties, we will be able to achieve more and continue to forge a strong relationship."
Meanwhile, Rene B. Ronquillo said by virtue of the agreement, Hedcor will provide a 3-megawatt capacity of clean and renewable energy in the province.
"We are one with ZAMSURECO's vision to provide reliable, efficient and reasonably priced power in Zamboanga del Sur," he announced.
Ronquillo said Hedcor is also looking for short and long term solutions on how it can address the lack of power supply in the city and meet its power demand.
"We remain committed to provide reliable and ample power supply when needed and ensure that such is provided at a reasonable and competitive price," Ronquillo declared.
Board of Director Dennis Jay C. Colegado is grateful that ZAMSURECO-1 contracted power to Hedcor saying that the 3-MW will augment the eight (8) MW from the Power Sector Assets and Liabilities Management (PSALM) to better serve its clients.
AboitizPower is the holding company for the Aboitiz Group's investments in power generation, distribution, and retail electricity services. (ALT/GCC/PIA9/Zamboanga del Sur)
(PNA), BNB/TPGJR/R.G. ANTONET A. GO
ZAMBOANGA CITY, July 19 (PNA) – The Department of Health (DOH) have so far registered 24.52 percent accomplishment in the deworming of school children as of Monday here in Region 9.
Dr. Sitti Nurussamsi Amilassan, DOH deworming program manager for Region 9, on Tuesday told the Philippines News Agency that the 24.52 percent accomplishment represents 172,037 of the 701,423 school children they are targeting to deworm.
The deworming of school children is in line with the DOH campaign dubbed as "Oplan Goodbye Bulate" which is being held for the whole month of July.
Amilassan said the 172,037 school children they have dewormed as from the following areas: Zamboanga del Sur, 31,719; Pagadian City, 8,642; Zamboanga del Norte, 17,097; Dipolog City, 4,755; Dapitan City, 3,654; Zamboanga Sibugay, 51,502; Zamboanga City, 53,373; and, Isabela City, 1,295.
Amilassan said the each of the school children were given Albendazole 400 milligrams (mg) chewable tablet "on full stomach," which means they must have eaten breakfast before taking the deworming pill.
She said they have entered into an agreement with the Department of Education (DepEd) that a health worker should be present while the school children are given deworming tablet.
"These health workers will monitor if there are adverse effects (on the children)," she said.
She disclosed they have received few complaints of mild stomachache and "no one was brought to the hospital."
Previously, Amilassan said the deworming of school children was done simultaneously through the National School Deworming Day (NSDD).
Amilassan said that the program was changed to National School Deworming Month (DSDM) starting this month.
"It is a one month activity now," Amilassan added. The deworming of school children started July 1 and ends July 31.
She said they have also expanded the coverage of the program citing the NSDM now includes school children aged five to 18 enrolled in kindergarten to senior high school.
She said the high school students were included in the program since study showed many of them were found to have anemia.
Previously, only school children aged five to 12 years old enrolled in kindergarten to elementary are covered by the program.
Amilassan said they hope to reach the 85 percent coverage rate in this year's deworming program.
Amilassan disclosed they only reached 81.28 percent coverage rate during the NSDD on January 17, 2016 citing only 512,130 of the targeted 630,074 school children were dewormed.
By Gideon C. Corgue (ALT/GCC/PIA9/Zamboanga del Sur)
PAGADIAN CITY, July 18 (PIA) – The Pagadian City government on Thursday strictly implemented the mandatory drug test for government officials and employees.
Mayor Romeo P. Pulmones led the symbolic start of the test and submitted himself to a supervised drug test conducted by City Health personnel and Philippine Drug Enforcement Agency (PDEA) at the New Executive Building, City Hall Complex.
He said the drug testing is in line with the campaign of President Rodrigo Duterte against illegal drugs.
"This is the city government's response to the call of President Rodrigo Duterte to 'unite our efforts in curbing the illegal drug problem in the country', beginning with officials and employees of the city government," Pulmones stated.
Meanwhile, City Administrator Lauro F. Mendoza lauded Pulmones for the strict implementation of the law on mandatory random drug testing adding that it promotes transparency, integrity and competence in the workplace.
He said all casual employees underwent surprise drug testing and were ordered by the chief executive to gather at the new executive building.
"It was perfect timing because July is the schedule of casual employees for the renewal of their appointment. Drug test is also a basic requirement for their re-entry to the government service," Mendoza said.
"Nakadayeg ko sa inisyatibo nga gihimo sa hepe ehekutibo tungod kay siya mismo ang nag-una paghimo sa drug testing atubangan sa tanang mga kawani pinaagi pagsumitar sa iyang urine sa mga medical technologist aron nga masusi," (I admired the initiative of the chief executive because he personally led the drug testing in front of the employees by submitting his urine to the medical technologist for a test) said Allan Paul Marondan, a casual employee of the City Mayor's Office said.
Another employee of the Department of the Interior and Local Government (DILG) Arlene Antipolo said she favored the conduct of drug testing saying that some of the drug users and pushers now are women.
Antipolo thought that the chief executive called for an exclusive meeting of all casual employees but she was surprised that when they were all inside the venue, he immediately ordered to close the door and announced that a drug testing will be conducted.
"The drug testing was strictly monitored. The pockets of our pants were examined and they watched us while we urinate. Good that this activity was conducted by the mayor to prevent employees from using and selling illegal drugs because it is the most serious problem faced by our country," she said.
The chief executive said officials and regular employees will be the next to undergo drug testing at an undisclosed date.
By Claro A. Lanipa (ALT/CAL/PIA-9-Zamboanga del Sur)
PAGADIAN CITY (PIA) – The local government, through the City Disaster Risk Reduction Management Office and Philippine Red Cross Zamboanga del Sur-Pagadian City Chapter spearheaded early this month, the observance of National Disaster Consciousness and National Blood Donors' Month celebration.
To kick-off the month-long twin celebration, a motorcade around the city's main streets was conducted and participated by national and local officials and employees, Philippine Red Cross, Department of Health, Armed Forces of the Philippines (AFP), Philippine National Police (PNP), Bureau of Fire Protection (BFP), Philippine Air Force (PAF), Philippine Coast Guard (PCG), Philippine Medical Association, barangay officials and other concerned groups.
City Administrator Lauro Mendoza, who ably represented Mayor Romeo P. Pulmones in his message said that this year's theme " Kahandaan at Pagtugon sa Sakuna, Tungkulin ng Bawat Isa" is really very appropriate because disaster cannot be predicted as to when it will strike our city.
"Prevention is better than cure," Mendoza emphasized. "Disaster preparedness is not only the concern of the city mayor, the city council, barangay officials or other government agencies, but it is the responsibility of everyone," Mendoza added.
"Sometimes, we treat calamity as nature or act of God, but it is the result of the abuse and greediness of man, such as irresponsible mining. If we focus on it, it has short-term gain but at the expense of a long-term destruction," he further said.
"The mass destruction of our forest and mangrove is not God's will, but the will of some people who has a short vision with vested interest. All these can be prevented, if all of us will get involved in protecting our environment," Mendoza stressed.
With regards to the Blood Donors' Month celebration, he encouraged all those qualified individuals to donate blood. "It will improve our health, at the same time, help those who need blood and save lives," he stated.
On the other hand, newly elected City Councilor Maphilindo Obaob said disaster preparedness should not only be observed during the month of July but every day. "Disaster cannot be forecasted, or we cannot say when it will happen. Sometimes we think disaster is only flashflood, but the worse disaster we have to consider and be prepared is man-made disaster," he stressed.
Accordingly, the 17th council of Pagadian City led by newly elected Vice Mayor Ernesto A. Mondarte will create an Integrated Defense System, wherein all national, regional and local government agencies, including barangay officials, civic and religious groups, as well as other concerned sectors will be given functions in times of disaster or trouble, Obaob announced.
"A minute of preparedness is better than an hour of restoration," he underscored.
In the same occasion, a mass bloodletting was also conducted by the PRC assisted by some doctors and medical staff of DOH and the City Health Office.
By Gideon C. Corgue (ALT/GCC/PIA9/Zamboanga del Sur)
PAGADIAN CITY, July 14 (PIA) – The 1st Field Artillery Battalion (1FAB), Army Artillery Regiment, Philippine Army intensifies the implementation of the Armed Forces of the Philippines' Internal Peace and Security Plan (IPSP) "Bayanihan" by actively engaging the participation of its stakeholders.
Over the weekend, the 1FAB represented by commanding officer Lt. Colonel Hubert Acierto and RMN DXPR radio station represented by Station Manager Melchor U. Coronel formally inked a memorandum of understanding (MOU) at Chandler Suites here to express the convergence of will between the two parties in the implementation of programs, activities, and projects designed to help the poor.
Acierto gave a detailed explanation why the MOU signing ceremony between the 1FAB and DXPR is being conducted.
He observed that some of the activities of 1FAB were similarly conducted by the management of DXPR in Pagadian City and in the municipalities of Labangan and Tukuran, respectively.
The unit conducted series of activities such as: medical and civic action program (MEDCAP), feeding program, and school supplies distribution, among others. It is also regularly extending support services to the Department of Education through the National School Maintenance Week (Brigada Eskwela), and Balik Eskwela Program in the adopted barangays of the above-mentioned municipalities.
"With this, we decided to partner with them in the conduct of activities to help the poor," he added.
Meanwhile, Coronel said he was elated to partner with the 1FAB in providing basic social services to the poor and marginalized sector.
DXPR, he said is not only committed to continually provide news, information and entertainment to its listeners but the company is also committed to deliver social services as part of their corporate social responsibility.
Tukuran Mayor Francisvic Villamero, one of the witnesses of the MOU signing in his message said the partnership of 1FAB and DXPR is an effective approach to "win the hearts and minds" of the people saying that it is a part of the "Bayanihan" campaign implemented by the AFP in 2011.
Villamero said the approach will correct the negative impression of the people on our soldiers that they are bad especially during the Martial law years.
"I am very much willing to support your programs and activities. I can provide you supplies and men to facilitate the conduct of your activities," Villamero volunteered.
"I hope that your endeavors will help President Rodrigo Duterte's administration in solving the insurgency problem of the Philippines," the mayor concluded.
By Franklin P. Gumapon (FPG/PIA9)
PAGADIAN CITY (PIA) – As the dry spell wrought by El Niño phenomenon is decaying away, the Department of Interior and Local Government (DILG)-9 is urging all government agencies in Zamboanga Peninsula (ZamPen) to prepare for La Niña which may bring heavy rains.
In a disaster preparedness meeting held here yesterday, July 13, DILG-9 Regional Director Paisal O. Abutazil has called on all agencies particularly the local government units (LGUs) to always prepare for any disaster, be it natural or human induced.
"Disaster preparedness is a very important concern. Let us collectively agree among ourselves as to the approaches and strategies to mitigate the impact of any disaster," Abutazil said.
The meeting also tackled the National Disaster Preparedness Plan (NDPP) for 2015-2028, Operation Listo, Gabay at Mapa para sa Listong Pamilya, Regional Disaster Preparedness Plan, La Niña updates and presentation of preparedness reports by provincial/city disaster risk reduction management offices.
Moreover, Ms. Maribel Enriquez, chief meteorologist of PAG-ASA-9, reported that "Asia is home to 80 percent of natural disasters and the Philippines is second in terms of vulnerability to natural hazards."
PAG-ASA forecasts that eight to 14 tropical cyclones may develop/enter the country starting June to December this year.
Some 36 representatives from the DILG, Philippine National Police (PNP), Bureau of Fire Protection (BFP), Philippine Army (PA), Department of Social Welfare and Development (DSWD), Philippine Red Cross (PRC), Department of Environment and Natural Resources (DENR), Environmental Management Bureau (EMB), Philippine Coast Guard (PCG), Philippine Information Agency (PIA), and provincial/city disaster risk reduction management offices attended the said meeting.
By Bong Garcia
FORTY selected inmates in Pagadian City Jail underwent a 25-day skills training on Electrical Installation and Maintenance, which has started on Wednesday, July 13.
Senior Superintendent Arnulfo Obias, BJMP regional director, said the skills training was conducted by the Bureau of Jail Management and Penology (BJMP) in partnership with the Technical Education and Skills Development Authority (Tesda).
The training is being held at the compound of the Pagadian City Jail.
Obias said the conduct of the skills training is in line with 10-point economic agenda of President Rodrigo Duterte to strengthen human resource development through skills training by Tesda.
The skills training will provide the beneficiary-inmates easy access to employment after they complete their custodial process.
The BJMP provides all the necessary materials and tools while Tesda handles the training and assessments to enable the trainees acquire National Certificate-II.
Chief Inspector Nathaniel Aljas, Pagadian City Jail warden, said those who go through skills training composed of the third batch of inmate-trainees of joint program of the BJMP and Tesda.
Aljas said there are 478 inmates, including 46 females, detained at the detention facility.
By Joseph Tristan Roxas (JTR/KBK, GMA News)
Two alleged drug pushers and members of a gun-for-hire group were gunned down in front of the National Food Authority office in Pagadian City on Monday (July 4).
The Pagadian City Police identified the victims as Brian Calizo and Lester Villaber, who both reside at Purok Mabini in Barangay Sto. Niño in the city.
A report from GMA News stringer Aude Hampong said the two were listed among the personalities involved in the illegal drug trade in Pagadian City, and were also alleged members of a gun-for-hire group.
Villaber was also a suspect in a shooting incident in the city in June.
Initial investigations said Calizo and Villaber were riding a motorcycle with a tinted license plate when a riding in tandem suddenly shot them using a 45 pistol.
Calizo fell from the motorcycle instantly after he was hit in the chest while Villaber was still able to move away from the unknown gunmen.
Villaber attempted to hide inside one of the nearby houses but was quickly followed by one of the suspects who shot him several times.
The report said the suspects quickly flee the scene of the crime after the shooting.
Police in Pagadian are still determining the motives behind the shooting and the identities of the suspects.
(PNA), FFC/TPGJR/HIROHITO D. CADION
PAGADIAN CITY, Zamboanga del Sur, July 12 (PNA) -– A total of 5,070 "drug personalities" have voluntarily surrendered since the authorities have launched Operations Plan Tokhang (Oplan Tokhang) in this province.
The Philippine National Police (PNP) launched the Oplan Tokhang campaign to persuade suspected drug pushers and users to mend their ways or face the full force of the law.
The campaign is pursuant to the directive of President Rodrigo Duterte for a relentless campaign against the trade and use of prohibited drugs.
Senior Supt. Michael Nicolas, provincial police director, on Tuesday told the Philippines News Agency that 4,772 of the 5,070 drug personalities who surrendered are users while the remaining 298 are pushers.
Nicolas said that seven of the 298 pushers and 109 of the 4,772 users in the drug watch list of his office.
He said that 303 of the 5,070 surrenderees drug personalities are minors while nine of them are females.
He said the surrenderees, who are from the different parts of this province, were turned over to their respective local government units to undergo rehabilitation following assessment and profiling.
This province comprises of one component city and 26 municipalities organized into two congressional districts and further subdivided into 681 barangays.
Meanwhile, the 27 chiefs of police and other key police provincial officials have completed a two-day seminar on Tuesday conducted by the Police Regional Office-9 (PRO-9) intelligence division headed by Senior Supt. Neil Alinsangan.
The seminar's topic are procedures and programs on how to handle the case of drug personalities who voluntarily surrendered to the authorities.
By Gideon C. Corgue (ALT/GCC/PIA9/Zamboanga del Sur)
PAGADIAN CITY, July 11 (PIA) – Some 300 self-confessed drug users and pushers from different barangays surrendered on Thursday to Mayor Romeo Pulmones and Supt. Michael P. Palermo, PNP chief at the New Executive Function Hall, City Hall Complex.
Palermo said the surrender of the suspected drug dependents was part of "Oplan Katok at Pakiusap" (Knock and Plead) campaign of the Philippine National Police that encourages addicts not only to stop using illegal drugs but to reform as well.
The surrenderees immediately took their oath before the two officials to stay away from using and selling illegal drugs and to undergo drug test.
Palermo was happy that the drug users and sellers cooperated with the police and voluntarily surrendered themselves.
Palermo asked the drug users why they surrendered to the police. According to them, they wanted to reform. But the police chief did not believe them because he observed that the reason for their surrender was that they were scared by reports of suspected drug peddlers who were killed in police operations.
"I know that you surrendered not because you want to reform but you are afraid of the relentless anti-drug campaign of President Duterte. If your aim is to reform, you should have surrendered earlier to the police," Palermo noted.
Palermo said the police does not consider drug users/sellers as drug addicts but victims instead.
"We did not treat you as addicts. You are just victims thus, you deserve to be given assistance," Palermo explained.
Meanwhile, Mayor Romeo Pulmones said the anti-illegal drug campaign was already started in 2012 when the government declared an all-out war against illegal drugs.
"But with the marching order of President Duterte directing all local chief executives and chiefs police to intensify its campaign, city officials actively supported the crusade," Pulmones stated.
He warned the drug users/pushers to stop their illegal drug activities saying that those who continue to do it will land either in the mental hospital, jail or in the cemetery.
Pulmones observed that from among the surrenderees, there were no prominent persons, instead they all come from poor families.
The mayor was shocked when he found out one of the drug users was a 13 year-old boy.
He also noted eight women including one who is pregnant, and one carrying an infant in her arms surrendered to the police.
The chief executive is optimistic that more drug suspects will turn themselves in as they continue conducting Oplan Tokhang in various barangays of the city.
(Philippines News Agency)
CAMP NAVARRO, Zamboanga City -- Three people, including two New People's Army (NPA) rebels, were killed in a clash with government forces in the hinterlands of Zamboanga del Sur, a military official announced Wednesday.
Major Filemon Tan Jr., Western Mindanao Command (Wesmincom) spokesman, said the clash took place around 3:05 p.m. Tuesday at Purok 7, Barangay Supon, Bayog, Zamboanga del Sur.
Tan said the troops from the Army's 53rd Infantry Battalion backed by members of the Civilian Volunteer Organization (CVO) were conducting security operation when they chanced upon a group of NPA rebels in Barangay Supon, Bayog town.
Tan said a firefight ensued that resulted in the death of two NPA rebels and a CVO member on the government side.
Tan identified the slain NPA rebels as a certain Ka Nilo and Ka Cherry, both members of the NPA's Sandatahang Yunit Pampropaganda (SYP)-KARA.
He said the remains of the slain NPA rebels, which the troops recovered, were turned over to the village authorities for proper disposition.
He said the troops have recovered an M-16 Armalite rifle, subversive documents, medical paraphernalia, and other personal belongings abandoned by the other members of SYP-KARA, who fled leaving behind their dead comrades.
Tan did not release the identity of the slain CVO based in Barangay Supon, Bayog.
He said the military continues to support the police and the local government units in the conduct of law enforcement operations to pin down NPA members in the province of Zamboanga del Sur.
By Claro A. Lanipa (ALT/CAL/PIA9-Zamboanga del Sur)
PAGADIAN CITY (PIA) – "To the newly elected officials of this province, I enjoin you to serve your constituents confidently with your heart, guided by the purpose of a public servant, service with sincerity and humility because the way up is the way down," re-elected 2nd District Representative Aurora E. Cerilles said during the mass oath-taking ceremony of the newly elected provincial, city and municipal officials of Zamboanga del Sur on Thursday, June 30, at the Pagadian City gymnasium.
"Change is coming," Cerilles said, quoting President-elect Rodrigo R. Duterte's key message during his campaign. "The first step to change is awareness, and the second step is acceptance. The nation's transformation has a great price to pay. We can only achieve the kind of change we want to have if we stand united and work hand in hand," the lady lawmaker said.
"As the saying goes, 'in unity there is strength and in strength there is progress,' this is our time to serve. Let us give our best shot," she urged all elected officials.
Congresswoman Cerilles has served the province for nine (9) years as governor and is now serving her last term of office as second district representative.
On the other hand, First District Representative-elect Divina Grace C. Yu said, "this is the best opportunity to say "thank you" to all the people who made me where and who I am today. In return, I will do all the best I can to serve my constituents with integrity, dedication and commitment."
"Let's work together, I am yours for the next three years, at your service," she added.
Congresswoman-elect Yu has also served the city of Pagadian for two terms as the first lady Vice Mayor and now on her first term as a legislator.
Regional Trial Court (RTC) Branch 19 Executive Judge Romeo P. Descallar administered the oath taking of re-elected Governor Antonio H. Cerilles and the two (2) lady representatives of the province, while Governor Cerilles officiated the mass oath taking of Vice Governor Ace William E. Cerilles, 10 members of the provincial board, city mayor and vice mayor and the 26 municipal mayors and vice mayors including their respective Sangguniang Bayan members.
By Bong Garcia
THE local government officials, including the village officials as well as the police in Dumingag, Zamboanga del Sur, have been ordered to undergo drug test.
The order subjecting all officials, employees, and policemen is the first directive Dumingag Mayor Mark Pacalioga issued upon his assumption of office as the newly-elected mayor.
Pacalioga said the move is in support to the campaign of President Rodrigo Duterte against the proliferation of prohibited drugs.
Butch Cabilan, Dumingag municipal administrator, and the members of the Municipal Council have immediately submitted themselves to undergo drug test just after the issuance of the order by Pacalioga.
Cabilan said the move showed they fully support the anti-drug campaign of the town mayor.
Pacalioga and his father Vice Mayor Nacianceno Pacalioga and the entire police force of Dumingag are scheduled to undergo drug test next week.
It will be recalled that the first two batches of "drug personalities" consisting of 20 people to surrender in this province is from the town of Dumingag.
The police authorities refer drug personalities to either pushers or users of prohibited drugs.
By Claro A. Lanipa
PAGADIAN CITY July (PIA) – In support to the Philippine National Volunteer Service Coordinating Agency's (PNVSCA) nationwide Search for Outstanding Volunteers (SOV), the National Economic and Development Authority Region IX is now accepting nominations for exemplary volunteers based in the region until July 30, 2016.
SOV aims to highlight the exemplary performance and dedication to service of Filipino volunteers in helping people and communities and recognize the role of volunteerism in development and nation-building.
"Through the search, PNVSCA acknowledges the significant role of volunteers as indispensible partners of both the government and the private sector in their development efforts to uplift the lives of the people, especially the marginalized. It also serves as a platform to promote and share best practices in volunteerism," PNVSCA Executive Director Joselito C. De Vera said in a statement.
Since 2001, 129 volunteers and volunteer organizations have been recognized by the national government through the SOV. This annual centerpiece event culminates with the awarding ceremony during the celebration of the National Volunteer Month (NVM) in December.
NEDA IX Regional Director Teresita Socorro C. Ramos encourages everyone to participate in the search. Volunteerism is the manifestation of an individual's selfless motivation to help uplift the lives of the most helpless and wanting, without counting the cost, she said.
Zamboanga Peninsula is proud of the achievement of Ms. Velia Santos Ebol of Malangas, Zamboanga Sibugay, who was chosen by the National Selection Committee (NSC) as one of the three national awardees of the 2011 Search for Outstanding Volunteers – Individual Category. The award was conferred for her untiring and dedicated pursuit of public volunteer service especially for the benefit of the most vulnerable groups.
The search is open to the following individuals and organizations currently providing volunteer assistance in the Philippines. Individuals of Filipino citizenship – Filipino or local chapters of foreign/international non-profit organizations; and Filipino or local chapters of foreign/international corporate organizations are entitled to join the SOV.
Nominations are accepted for the following categories: National Outstanding Volunteer Award (individual and organization); Volunteer Lifetime Achievement Award (individual and organization) and Special Citation award will also be conferred to outstanding volunteers who do not qualify under the regular SOV categories but are deemed equally meritorious in accomplishment.
Nomination for volunteers and volunteer organization in the region can be addressed and submitted to the Regional Director of NEDA 9 at Pres. Corazon C. Aquino Regional Government Center, Balintawak, Pagadian City.
For more information and details, visit www.pnvsca.gov.ph, www.facebook.com/innovatecorporateinspire, or nro9.neda.gov.ph. (ALT/CAL/NEDA9/PIA9-Zamboanga del Sur)
By Gideon C. Corgue (ALT/GCC/PIA9/Zamboanga del Sur)
TUKURAN, Zamboanga del Sur (PIA) – SSupt. Michael M. Nicolas, acting provincial director of Zamboanga del Sur Police Provincial Office (ZSPPO) on Saturday administered the oath of office of the newly elected officers and members of the Provincial Advisory Council (PAC) in a simple ceremony held at AJ Beach Resort here.
The newly-inducted officers and members are as follows: Chairman – Mrs. Edna R. Dalena (business Sector), Gideon C. Corgue (media sector), and members: Rowena R. Alcoseba (education sector), Rolando R. Hinoctan (community sector), Nurhasan P. Pailan (private sector), Pastor Ever M. Tulle (religious sector) , Ted Sarmiento (government sector), and Barangay Captain Neshyl D. Maghinay (LGU sector).
Nicolas in his message said he was happy with the creation of the PAC saying that the council plays a very important role in the implementation of PNP PATROL Plan 2030: "Peace and Order Agenda for Transformation and Upholding the Rule-of-Law."
He said the PAC advises and assists the ZSPPO in identifying key priorities and strategic issues in accordance with PATROL 2030.
"Your active support made the ZSPPO a Silver Eagle Awardee for the Compliance Stage under the PNP Patrol 2030. The achievement that the unit received has uplifted the morale and motivation of the personnel and enhanced their effective and efficient delivery of public safety services to the community," Nicolas proudly announced.
The PAC conducts regular meetings and assessments of the programs and activities of the PNP to determine if the performance indicators are achieved or not.
Meanwhile, Nicolas ordered his personnel to support President Rodrigo R. Duterte's all-out-war against illegal drugs.
"Tutulungan natin ang administrasyon ni President Duterte sa pagpatupad ng kampanya laban sa illegal na droga, kriminalidad at iba pa. Hindi lang ilang ito ordinaryong kampanya laban sa druga kundi giyera laban sa droga!," Nicolas urged.
(Let us support the administration of President Duterte in its campaign against illegal drugs, criminality, and others. This is not just an ordinary campaign against drugs, but war against drugs)
President Duterte is starting to fulfil his most famous campaign promise: to suppress crime, drugs, and corruption in government in 3 to 6 months.
Present during the ceremony were Deputy Provincial Director for administration, Supt. James Turbela, police chiefs and unit commanders.
By Claro A. Lanipa
PAGADIAN CITY (PIA) –- With the theme "Blood Connects Us All: Share life, give life," the Philippine Red Cross (PRC) Zamboanga del Sur-Pagadian City Chapter spearheads the Blood Donors' Month celebration this July.
PRC Chapter Administrator Hildaliza F. Muñoz said this yearly national event serves to raise awareness of the need for safe blood and blood products, and the venue to thank voluntary unpaid blood donors for their life-saving gifts of blood.
"This year's theme focuses on thanking blood donors and highlights the dimension of 'sharing' and 'connection' between blood donors and patients. It seeks to draw attention to the roles that voluntary donation systems play in encouraging people to care for one another and promote community cohesion," Muñoz underscored.
To kick-off the said event, a motorcade around the city's main thoroughfares held on July 2, 2016 and ended at the City Commercial Center (C3) where a short program and a mass blood donation drive took place at the ground floor of the establishment.
The lady administrator encouraged potential donors to voluntarily donate blood during the bloodletting activity.
This noble endeavor is participated by the different barangays of this city, national and local government offices, non-government organizations and other sectors of the community.
By Bong Garcia
A VILLAGE official and a militiaman were killed in an ambush by suspected lawless elements in the province of Zamboanga del Sur, the police reported Friday.
Senior Micheal Nicolas, Zamboanga del Sur police director identified the victims as Rodelio Digan and Angelito Pampangan. Both died on the spot.
Digan is a councilman in the village of Guiniculalay while Pampangan is a militiaman in the village of Nian, all in the town of Dinas, Zamboanga del Sur.
Nicolas said the ambush took place around 2:30 p.m., Wednesday, at Purok 1 in the village of East Migpulao, Dinas municipality.
Nicolas said the victims were driving motorcycles when the suspects, Anwat Ansang and Fermin Muhamar, both members of the Nohr Ambul crime group, ambushed them.
He said the suspects fled and are subject of a police manhunt.
(PNA), ZST/TPGJR/HIROHITO D. CADION
PAGADIAN CITY, Zamboanga del Sur, July 2 (PNA) – Thirty-eight drug personalities have voluntarily surrendered to government authorities in the nearby towns of Dimataling and Lapuyan while four others were arrested in separate anti-drug operations in this province.
Senior Supt. Michael Nicolas, provincial police director, told the Philippines News Agency (PNA) that 19 of the 38 drug personalities who surrendered Friday afternoon were from Dimataling town while the other 19 from Lapuyan municipality.
Drug personalities refer to individuals who are either involved in the trade of prohibited drugs or purely drug users.
Nicolas said the surrender of drug personalities was made possible through massive and aggressive campaign dubbed as "Oplan Double Barrel," launched by the police in coordination with the local government units to include the barangay officials.
Nicolas said the campaign is in line with the declaration of war by President Rodrigo Duterte against the proliferation of drugs in the country.
Under the campaign, Nicolas said the surrenderees will have to undergo certain procedures and their willingness to stop the illegal activities as well as to support the war against prohibited drugs.
He said they will relentlessly pursue those drug personalities who would continue their illicit activities.
Meanwhile, he identified those arrested in the anti-drugs campaign as Mark Angelou Ferrer, 21; Ricardo Same, 38; Faisal Cabugatan Khong alias Fai, 34; and, Hilda Ampak, 43.
He said Ferrer and Same were arrested in a buy-bust operation Friday afternoon in Purok 4, Barangay Upper Tiparak, Tambulig town.
He said Khong and Ampak were arrested in a separate buy-bust operation on the same day in Purok Sunshine, Barangay Santiago, this city.
The arresting team confiscated from the suspects' possession prohibited drugs and paraphernalia.
Nicolas said the suspects were detained while appropriate charges are set to be filed against them.
By Claro A. Lanipa (ALT/CAL/PIA9-Zamboanga del Sur)
PAGADIAN CITY (PIA) –- After eight years of implementation since its inception in 2008, the Conditional Cash Transfer (CCT) Program of the government has expanded to 41,519 barangays in 144 cities and 1,483 municipalities in 80 provinces nationwide.
The National Household Targeting System – Poverty Reduction (NHTS-PR) in 2011 has identified 5.2 million households who are considered poor. Out of this number, 4.6 million households were eligible as beneficiaries of the Pantawid Pamilyang Pilipino Program (4Ps) after complying with the requirements set by the program.
In 2015, the said program was serving 4,423,628 active households nationwide or 99.7 percent of this year's target of 4,436,732 households. About 95.06% of the active household beneficiaries are covered by the regular 4Ps program and 218,377 or 4.94 percent are covered by the Modified Conditional Cash Transfer (MCCT) program, according to data released by the Department of Social Welfare and Development (DSWD).
Being one of the core anti-poverty program of the government, the program has expanded over the years under the Aquino administration, not only in terms of coverage but also in budget allocation. For 2015, P56, 139,595,075.00 was allocated to cover the cash grants for over 4.3 million enrolled with the program.
In Zamboanga del Sur, Ms. Yvonnie N. Suico, provincial link of 4Ps reported that 681 barangays in the 26 municipality and one (1) city in the province are covered by the program. With 86,861 households under the regular program and 7,743 households (indigenous peoples) under the modified program with a total of 94,604 households province-wide.
Meanwhile, 19,525 Pantawid beneficiaries have graduated from elementary and 7,647 have successfully finished high school here.
It can be recalled, that at the start of this program, only 12 municipalities were covered to include Kumalarang, Lakewood, Tigbao, San Miguel, Dinas, Tabina, Lapuyan, Vincenzo Sagun and San Pablo in the second district and Midsalip, Sominot and Dumingag in the first district of Zamboanga del Sur.