Zamboanga del Sur News July 2014
Jump to navigation
Jump to search
→ → Go back HOME to Zamboanga: the Portal to the Philippines.
A | B | C | D | E | F | G | H | I | J | K | L | M | N | O | P | Q | R | S | T | U | V | W | X | Y | Z
Create Name's page
Regions | Philippine Provinces | Philippine Cities | Municipalities | Barangays | High School Reunions
---
Province of Zamboanga del Sur - Archived News of Zamboanga del Sur
---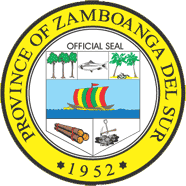 Seal of Zamboanga del Sur Province
Interactive Google Satellite Map of Zamboanga del Sur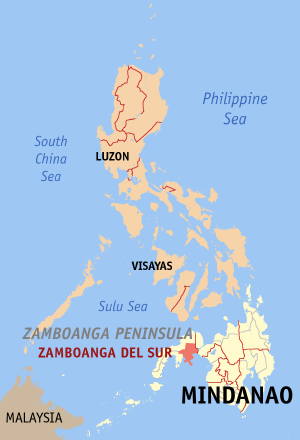 Zamboanga del Sur Map Locator

Municipalities within Zamboanga del Sur

Provincial Capitol of Zamboanga del Sur

Provincial Capitol of Zamboanga del Sur, Santo Niño, Pagadian city
Dietary supplement is a product that contains vitamins, minerals, herbs or other botanicals, amino acids, enzymes, and/or other ingredients intended to supplement the diet. The U.S. Food and Drug Administration has special labeling requirements for dietary supplements and treats them as foods, not drugs.
---
---
Manufacturers and distributors of dietary supplements and dietary ingredients are prohibited from marketing products that are adulterated or misbranded. That means that these firms are responsible for evaluating the safety and labeling of their products before marketing to ensure that they meet all the requirements of DSHEA and FDA regulations.
Lapuyan Falls: The favorite haunt of the fair Subanen maidens of Sitio Baga and all its neighboring areas, usual meeting place with many a young country swain in some secluded cavern beneath the rocky forest lane.

Lakewood, Zamboanga del Sur, Philippines

Village of Pedagan
Wars of ancient history were about possessions, territory, power, control, family, betrayal, lover's quarrel, politics and sometimes religion.
But we are in the Modern era and supposedly more educated and enlightened .
Think about this. Don't just brush off these questions.
Why is RELIGION still involved in WARS? Isn't religion supposed to be about PEACE?
Ask yourself; What religion always campaign to have its religious laws be accepted as government laws, always involved in wars and consistently causing WARS, yet insists that it's a religion of peace?
WHY??
There are only two kinds of people who teach tolerance:
The Bullies. They want you to tolerate them so they can continue to maliciously deprive you. Do not believe these bullies teaching tolerance, saying that it's the path to prevent hatred and prejudice.
The victims who are waiting for the right moment to retaliate. They can't win yet, so they tolerate.

Lintugop, Aurora
Pagadian City, Zamboanga del Sur

Provincial human resource management office of santo niño pagadian city

Civil Service Commision office in santo niño pagadian city
Environmental tour set
By Bong Garcia
A CONSORTIUM of environmentalists, peace advocates and church-based organizations are holding a six-day environment tour in the province of Zamboanga del Sur.
The activity, dubbed as Philippine Learning Tour, will be spearheaded by the People's Defense of Patrimony Against Destructive Large-Scale Mining, Environmental Plunder and Development Aggression (Protect)+ADs- Advocates for Peace (AdPeace)+ADs- and, church-based organizations.
Dipolog City Bishop Jose Manguiran, Protect chairperson, said the tour's objective is in pursuit of the gift of life and as expression of solidarity to the Indigenous Peoples (IPs).
Manguiran said the environment tour is in response to the appeal of the IPs and non-IPs whose ancestral domain was encroached and destroyed by mining firms.
The tour is also aimed to verify the reported violation of human rights and the extent of damages within the IPs ancestral domain, said Manguiran.
He said among the places they will visit are the mine site in Sitio Balabag in the village of Depore, Bayog town+ADs- Midsalip municipality, among others.
Philippine Independent Church Bishop Antonio Ablon said God ordained the human beings to be the stewards of His creation.
Ablon added that today God's creation +ACI-is groaning because many times humans have failed to become responsible keepers of what God has entrusted to them.+ACI-
He noted that the country is rich in mineral resources and that foreign mining firms are taking advantage +ACI-of our government's subservient to foreign control and domination.+ACI-
He said investment in mining by foreign firms greatly contributes to the destruction of the environment and displaced the IPs who are the common dwellers of the gradually disappearing green habitat.
He said the continuous destruction of the natural habitat has caused countless death due to calamities and hunger.
Sominot mayor hails MindaComNet for successful infocar
By Gideon C. Corgue(FPG/GCC/PIA9-Zamboanga del Sur).
SOMINOT, Zamboanga del Suyr, July 30 (PIA) – Mayor Stephen Acosta of this town has expressed his gratitude to the Mindanao Communicators' Newtwork (MindaComNet) for spearheading the conduct of information caravan here last Thursday which was attended by 22 national government agencies (NGAs).
The infocar brought the different line agencies to the municipality to give and apprise the townsfolk of their programs and services that aim to reduce proverty in the area.
"Dako kaayo ang akong pagpasalamat sa presensya sa mga national government agencies nga naghatud sa ilang libre nga mga programa ug serbisyo sa mga mulupyo sa akong lungsod. (I am very grateful for the presence of the national government agencies which are offering their programs and services for free to my constituents in this town)," Acosta announced.
"Pinaagi ning maong kalihokan, masayon sa mga tawo nga modoul sa mga ahensya sa kagamhanan nga gipahiluna sa usa ka dapit aron mopadangat sa ilang mga isyu ug problema," the mayor added.
(With this activity, it would be easier for the people to approach the national government agencies which are now gathered here.)
Acosta said some of his constituents seldom see these agencies in his town.
The NGAs were gathered at the gym and were provided with individual tables to attend to their clients.
In the same activity, the medical team of 1st Infanry (Tabak) division of the Philippine Army through the 32nd battalion performed free circumcision to 66 boys and haircut to 36 children.
The Department of Health (DOH) and Rural Health Unit (RHU) provided free general health checkup and distributed vitamins to 216 poor families.
The Department of Environment and Natural Resources (DSENR), on the pther hand, distributed 300 mahogany and narra seedlings.
The NFA also provided supplemental feeding to 160 children while the rest of NGAs informed the residents of their respective programs and services.
Sominot was chosen by the MindaComNet as the pilot area for the information caravan, as it has the second highest poverty incidence in the region based on the results of the National Housing Targetting (NHTS) survey after Midsalip town.
Troops overrun NPA camp
By Bong Garcia
THE government troops have overrun a camp of the New People's Army (NPA) in the hinterlands of Zamboanga del Sur, a military official said Tuesday.
Army's 1st Infantry Division Public Affairs Officer-in-Charge Captain Franco Suelto said the troops overran the camp following a 30-minute clash that broke out around 3 p.m. Monday in Sitio Kamanse in the village of New Tuburan, Tigbao town.
Suelto said the fire fight ensued as the troops pursuing a group of NPA rebels behind Sunday's ambush of a military vehicle chanced upon the fleeing rebels.
Four soldiers and another one escaped unscathed when the NPA rebels ambushed a military vehicle Sunday morning at the Deorok Bridge in the boundary of Maragang and Lacupayan village in Tigbao town.
The troops were travelling to Zamboanga City coming from a military camp in the town of Labangan, Zamboanga when the NPA rebels ambushed them.
Suelto said several personal belongings including medicines and rice abandoned by the NPA rebels who abandoned their camp.
He said no one among the troops were either killed or injured during the gun battle while it is undetermined on the side of the NPA rebels.
The rebels reportedly belong to the NPA's Section Committee Kara operating in the hinterlands of Zamboanga del Sur, he added.
4 troopers hurt in Zamboanga Del Sur ambush
(PNA), LAM/LAM/PFN
MANILA, July 28 (PNA) --- Troopers from the 1st Infantry Division are now conducting pursuit operations against the New People's Army (NPA) band who ambushed and wounded four soldiers of the 1st Cavalry Squadron in Barangay Maragang, Tigbao town, Zamboanga Del Sur Sunday morning.
Capt. Franco Suelto, 1st Infantry Division spokesperson, said the incident took place around 9:00 a.m.
He said the soldiers were aboard their service vehicle, an Elf truck, and heading towards Zamboanga City when fired upon by the rebels.
Four troopers were hit initially and return fire from other accompanying vehicles repulsed the NPAs.
The wounded soldiers were quickly rushed to the Tigbao Municipal Health Center for treatment.
Suelto said that all four are now in stable condition.
Troopers from the 53rd and 5th Infantry Battalions were immediately deployed in the area to pursue the perpetrators.
"It is unfortunate and sad that the NPA continue to sow terror and violence just to pursue an irrelevant ideology. The soldiers were on administrative movement on the way to a training exercise when they were treacherously attacked by the NPA. It is a random and unplanned move on the NPA side due to their predicament and hardship in the presence of soldiers in their traditional mass base," Suelto said.
In the Zambo Peninsula, DOLE enhances employability of 12 fresh college grads through GIP; 717 new GIP interns hired this year
(ugnayan.com, DOLE)
Regional Director Sisinio Cano of the DOLE Regional Office No. 9 has reported to Labor and Employment Secretary Rosalinda Dimapilis-Baldoz that its implementation of the Government Internship Program, or GIP, in the last two years has contributed a lot to the success of the region in its various labor and employment programs, projects, and services.
Moreover, it has improved immensely the employability of the interns and prepared them to compete in the labor market.
"The DOLE-GIP is a lesson on how we at the regional office can enhance employability by giving fresh graduates the opportunity to learn and to earn income plus valuable experience which they can use to transit from school to work," said Director Cano.
He reported to Secretary Baldoz that following the completion of the internships of 12 fresh college graduates the regional office was able to engage because of additional funding, DOLE Regional Office No. 9 was able to hire more interns this year under the DOLE-GIP.
Cano said the regional office had received P73,351.58 through the Disbursement Acceleration Program (DAP) concept for the GIP in 2012. The amount is part of the additional P11,393,340 that the DBM gave the DOLE on 6 August 2012 for the DOLE-GIP.
"The sum may be small, but for the 12 GIPs from all over Zamboanga Peninsula who received their salaries equivalent to 75 percent of the existing minimum wage in the region, the amount is something of great personal value to the recipients," Cano said.
At the regional office, the 12 GIP interns were tasked to assist DOLE program implementers in the preparation of documents, such as recording, encoding, and other clerical and administrative functions.
Cano said he deployed to the different parts of the region the 12 interns who, for a daily, eight-hour work for five days a week for three months, were exposed on how the DOLE serve its clients.
Just how important and valuable the GIP was demonstrated by Nico C. Lauron, one of the 12 interns. Lauron was immediately employed at the Philippine Health Insurance Corporation as a job order employee after his stint as a DOLE-GIP intern.
As to the others, Cano said he knew that many of them are already working, thanks mainly to the valuable skills and knowledge they picked up at the DOLE, making them equipped and ready to compete in the world of work.
This year, the DOLE regional office is providing employment to 717 GIPs who are serving other national government agencies (NGAs) and local government units (LGUs).
Baldoz has lauded the regional office for the successful implementation of the DAP-funded GIP in 2012.
"The DAP funds for the DOLE, particularly for the GIP, have been beneficial. It enabled the DOLE to accept interns--young college graduates--who we initiated in government service. Through their internships, they earned experience which is a very important consideration when they transit from school to the real workplace. It should be noted that the lack of work-related exposure is one of the barriers young jobseekers face when applying for jobs after graduation," Baldoz said.
"The internship exposed them to labor and employment issues; helped them build their skills on functions relevant to public service delivery; and, more importantly, it contributed to our efforts to recruit the 'best and brightest' and the committed to serve the government," she concluded.
Police arrest ex-soldier tagged in 3 killings in Zamboanga Sur
(Mindanao Examiner)
PAGADIAN CITY (Mindanao Examiner / July 26, 2014) – A former army soldier accused as behind several killings in Zamboanga del Sur province had been arrested by police forces during an operation in the town of Roseller Lim, officials said Saturday.
Officials said Edison Acosta was a former member of the 55th Infantry Battalion and also included in the region's list of illegal drug watch. Acosta, who was implicated in at least three murders, had been arrested in the village of Perfecto by joint police forces from Roseller Lim and Bayog town.
"There is no bail for Acosta who is facing several murder charges," said Inspector Dahlan Samuddin, a regional police spokesman.
He said Acosta was tagged as behind the alleged killings of Depore village chieftain Francisco Arado, 59, and his secretary Edita Navarro, 51, in an attack in April 2012 in the mining town of Bayog. The attack also wounded Ernesto Mancao, 62, a former small scale miner.
Samuddin said Acosta was also the prime suspect in the murder of a politician Damerl Ulao in the town of Roseller Lim in June 2013. Ulao was travelling in a motorcycle when ambushed by a gunman.
It was not immediately known if police were able to establish the motives and the brains behind the three killings, but Acosta is still being investigated.
Electric service restored in Zamboanga del Sur after 3-hour power outage
By Teofilo P. Garcia Jr [(PNA), CTB/TPGJR/EBP]
ZAMBOANGA CITY, July 25 (PNA) -- Several areas served by the Zamboanga del Sur Electric Cooperative-1 (Zamsureco-1) were hit by more than three-hour power outage Thursday after the power transmission line tripped off.
National Grid Corporation of the Philippines (NGCP) Regional Corporate Communications Officer Elizabeth Ladaga said Friday the line tripped off around 1:59 p.m. Thursday after an uprooted Bakan tree accidentally fell towards the line between two structures in Nikulong, Dumalinao, Zamboanga del Sur.
Ladaga said the tree was uprooted due to inclement weather citing "heavy rains with strong winds prevailed in the area."
Specifically, Ladaga said those who were affected were the electric consumers that are being served by the Aurora-Pagadian-San Miguel 69-kilovolt line of Zamsureco-1.
Zamsureco-1 serves 69,857 connections in Pagadian City and 24 of the 26 municipalities in Zamboanga del Sur, with 25,200 kilometers of lines energized.
However, Ladaga said that the NGCP transmission line crew managed to immediately locate the line fault and undertaken restoration works.
She said power transmission service was partially restored after bringing back power to Aurora-Pagadian 69-KV line at 3:10 p.m.
She said that power service was normalized after three hours as the Aurora-Pagadian-San Miguel 69-KV line was re-energized 5:14 p.m.
Zamboanga del Sur readies for 62nd founding anniversary celebration
(PNA)
PAGADIAN CITY, Zamboanga del Sur – The provincial government here is making the necessary preparations for the celebration of its 62nd founding anniversary in September this year.
Provincial Information Officer Marivic Jongco said Wednesday the different activities that will be lined up for the anniversary will kick-off on September 10. The province's founding anniversary is September 17.
Jongco said this year's founding anniversary is themed: "2014: Malahutayong Programa, Gipaluyuhan sa Katawhan, Kalambuan sa Lalawigan (Sustainable program, Supported by the people, Development of the province)."
Provincial Secretary and Founding Anniversary Steering Committee chairperson Analyn Absin said among the activities lined up for this year's celebration are the following: agri-trade fair; organic cooking contest; "Batang Pinoy" Mindanao qualifying leg; governor's night; peace and order night; presentation of the 25 Miss JH Cerilles State College candidates; teachers' and law enforcers' night; Liga ng Barangay convention; women's night; and, the festival dance.
Absin said the founding anniversary's guest of honor is Senator Jose Victor Ejercito.
She said that there also will be Barangay Emergency Response Team (BERT) general assembly with Vice-President Jejomar Binay as the guest of honor.
"The current administration wants to focus on the integration and coordination of various initiatives under one development framework of the provincial government, which can be summarized as a total human development coupled with enhancement of infrastructure for socio-economic progress," Absin said.
By Gideon C. Corgue (FPG/GCC/PIA9-Zamboanga del Sur).
PAGADIAN CITY, July 23 (PIA) – Civil Military Operations (CMO) officers from the 1st and 6th infantry battalions of the Philippine Army (PA) have attended the Public Affairs Seminar-Workshop held on July 16-18 at Farmer's Haven in Dao, this city.
The training sought to develop the skills of CMO officers in handling public affairs programs in their respective areas of responsibility.
In his message, Colonel Thomas Sedano Jr., executive officer of the Ofice of the Assistant Chief of Staff for CMO-Manila, said the higher command sees the need for the CMOs to be trained in public affairs, as they play a very important role in the community.
Sedano added the CMOs were taught how to write press releases , utilize social media, conduct media interview/press conferences with invited lecturers from the Philippine Information Agency (PIA)-9 and the private media.
"This kind of training has been conducted for the first time in the different brigades and battalions in Luzon, Visayas, and Mindanao. For Luzon-based units, the training was held in June at Fort Bonifacio, Metro Manila, followed by the EastMincom in Davao City and WesternMindanao in Pagadian City, this July. While for the Visayas-based units, it will be held on last week of this month," he added.
Lt. Leo Baloja, CMO of 55th Infantry Battalion, said he learned from the training the techniques in newswriting and proper procedures in conducting media interview. "With the knowledge that I've learned during the seminar, I will impart it to my fellow CMOs in the lower units for them also to effectively perform their duties," stressed Baloja.
"I hope that this activity will be held annually to ehance our skills in public affairs," Baloja suggested.
Lt. Mayven Prima, CMO of 53rd Infantry battalion, thanked the higher headquarters for implementing the program saying, "we have learned the proper techniques in writing news."
"The training helped us develop our our skills in performing our tasks and duties. We need to keep our stakeholders informed of the programs and activities of Philippine Army through our good press releases," Prima concluded.
Tambulig launches Climate Change Advocacy Campaign
By Claro A. Lanipa (FPG/CAL/PIA9 with reports from Nilo Munoz/PIO-designate of Tambulig)
TAMBULIG, Zamboanga del Sur, July 22 (PIA) – To get his constituents ready for the new weather phenomenon, Mayor Caridad B. Balaod of this town and other municipal officials have launched on Friday, July 18, a Climate Change Advocacy Campaign (CCAC).
All the municipal officials and employees were wearing the CCAC brand T-shirt in the said activity, which joined by the personnel of the Philippine National Police (PNP) led by Chief Inspector Benjamin Napigkit and the personnel of the Bureau of Jail Management and Penology (BJMP) headed by the Municipal Warden, SJO4 Aladin Salinding.
The activity started by putting up and establishing CCAC brand billboards in strategic areas within the poblacion, the barangays along the national highway and at the municipal integrated bus/jeepney terminal, aimed at generating public awareness on climate change adaptation and resiliency.
In the afternoon of the same day, the municipal officials and employees together with some 220 ROTC cadets from JH Cerilles State College brought along CCAC brand streamers (PUNUAN), as they joined the tree planting activity at barangay Upper Lodiong. Some 1,000 mahogany trees were planted along the road of said barangay.
The event ended with a radio program "Ikaw ug ang Palibot Karon" (You and the environment today) hosted by Municipal Disaster Risk Reduction Management Officer designate Nilo A. Munoz over DXDC-FM Radio, a local radio station operated by the LGU.
CCAC radio plug, "Nagbabago na ang Panahon, Panahon na para Magbago… Nagbago na Ako" is also being aired daily over the same station.
MCN to conduct infocars in Sominot, Talusan towns
By Jocelyn P. Alvarez
ZAMBOANGA CITY - Various agencies of government are going to troop down to the remote municipalities of Sominot in Zamboanga del Sur and Talusan in Zamboanga Sibugay in an information caravan on July 24 and 25, respectively.
Participating agencies will bring along their respective programs, projects and services direct to the townsfolk during the said activity.
Immediate assistance such as free medical consultation, minor surgery and dental services will also be provided including distribution of medicines for common illnesses.
Prior to this activity, a meeting with the Municipal Action Teams (MATs) of these municipalities was held to gather firsthand the specific needs and problems of the people in the area.
These needs and problems are to be addressed during the information caravan by the government agencies concerned.
In the need analysis, people from these towns have indicated that they need certain infrastructures, livelihood assistance and skills development training, medical and dental services, supplemental feeding and many more.
The information caravan is being spearheaded by the Mindanao Communicators' Network (MindaComNet) Inc. in partnership with the Regional Development Council (RDC) IX through the Regional Communication and Advocacy Plan – Technical Working Group (RCAP-TWG).
Philippine Information Agency (PIA)-9 Regional Director and MindaComNet President Noemi Edaga said close to 30 government agencies will be bringing in their services to these two municipalities.
"Given that these municipalities are seldom visited by government agencies, we take this opportunity to deliver medical services as well as other available government interventions and programs," she said.
Typhoon 'Henry' slows down
By Ellalyn De Vera
Typhoon "Henry" (international name "Matmo") has slowed down but maintained its strength as it continues to move northwest over the Pacific Ocean on Sunday noon.
The Philippine Atmospheric, Geophysical and Astronomical Services Administration (PAGASA) said the eye of the typhoon is at 420 kilometers (km) east-northeast of Borongan, Eastern Samar at around 10 a.m. Sunday.
It has maintained its maximum sustained winds of 120 kilometers per hour (kph) near the center and gustiness of up to 150 kph.
It also continued to move northwest but slower at 13 kph.
If it maintains its present speed and direction, typhoon "Henry" will be at 440 km northeast of Virac, Catanduanes by Monday morning.
By Tuesday morning, it will be at 360 km east-northeast of Aparri, Cagayan and at 210 km north-northwest of Basco, Batanes by Wednesday morning.
It may not make landfall over the country but the typhoon is expected to bring moderate to occasional heavy rains and thunderstorms over Biliran, Eastern Samar, Leyte, Northern Samar, Samar, Southern Leyte, Albay, Camarines Norte, Camarines Sur, Catanduanes, Masbate, Sorsogon, Dinagat Islands, Siargao Island, and Surigao del Norte.
PAGASA warned residents in these areas against possible flashfloods and landslides due to heavy rains.
The enhanced southwest monsoon will bring cloudy skies and light to moderate rain showers and thunderstorms over Metro Manila, Oriental Mindoro, Occidental Mindoro, Marinduque, Romblon, Palawan, Cavite, Laguna, Batangas, Rizal, Quezon, Agusan del Norte, Agusan del Sur, Surigao del Sur, Zamboanga del Norte, Zamboanga del Sur, Zamboanga Sibugay, Bukidnon, Camiguin, Lanao del Norte, Misamis Oriental, and Misamis Occidental.
Fisherfolks and those with small seacrafts were advised not to venture out over the eastern seaboard of Bicol Region, Visayas and Mindanao due to big waves generated by the typhoon.
Pagadian City to host 'Batang Pinoy' Mindanao qualifying leg
(PNA), JBP/TPGJR/HIROHITO D. CADION/PJN
PAGADIAN CITY, Zamboanga del Sur, July 19 (PNA) -- This city is playing host to this year's "Batang Pinoy" Mindanao qualifying leg.
The sports event, which is scheduled to be held from September 10-14, more than 5,000 athletes from across Mindanao will see action in the different athletic competitions.
Provincial Information Officer Marivic Jongco said Gov. Antonio Cerilles and the Philippine Sports Commission (PSC) represented by Commission Jose Luis Gomez and Atty. Jay Alano have signed a Memorandum of Agreement (MOA) for the conduct of the sports event here.
The "Batang Pinoy" is a sports activity for children 15 years old and below.
It is a program of the PSC to address the need for a comprehensive grassroots sports program centered on values formation inherent in the practice of sports and to eliminate the child's chances of becoming juvenile delinquent.
Meanwhile, Jongco said that another MOA was signed by Cerilles and the PSC officials making this city as the national headquarters for the Sepak Takraw National Team.
P49-M needed to open science high school
By Bong Garcia
AN OFFICIAL of the Department of Science and Technology (DOST) said that at least P49 million fund is needed to open a Philippines Science High School (PSHS) in Zamboanga Peninsula.
Martin Wee, DOST's assistant regional director for administrative support and technical services, said the P49 million will be spent for the construction and operation of the science high school.
Wee said the funding will be used to construct the building and facilities, including an academic building, a dormitory, and a laboratory.
He said the funding will come from the DOST, which will manage the PSHS.
An evaluation team headed by DOST Undersecretary Fortunato Dela Peña has already inspected last week the two proposed sites where to establish the science high school.
One of the proposed sites is at the Zamboanga City Special Economic Zone and Freeport (Zamboecozone) at Barangay Talisayan, Zamboanga City and at Dumalinao, Zamboanga del Sur.
Zamboanga Peninsula is among the three regions in the country that do not have science high school.
The other two regions are Calabarzon and Mimaropa.
Tour guide training held
By Gideon C. Corgue (FPG/GCC/PIA9-Zamboanga del Sur)
THIRTY-SEVEN individuals and members of an adventure group have undergone a week-long Eco-Guides/Mountain Guides training conducted by the Department of Tourism (DOT) in Pagadian City, Zamboanga del Sur.
DOT Regional Director Mary June Bugante said the training was designed to accredit eco-guides and mountain guides, specifically for Mt. Timolan.
Mt. Timolan is the highest peak in Zamboanga del Sur and is one of the tourist destinations in the Zamboanga Peninsula region. It has an area of 2,691,189 hectares, spanning in six barangays in the municipality of Tigbao and one each in Guipos and San Miguel towns.
Bugante said the participants of the training were residents of seven of the 18 villages of Tigbao, Zamboanga del Sur, and members of the Pundok sa Aktibong Pagadianong Adbenturero organization of Pagadian City.
Some of the topics include gender and development, overview of the Philippine tourism industry, history and culture, effective customer service and tour guiding techniques, childwise tourism and sustainable tourism and ecology.
Also discussed were flora and fauna and bird watching, introduction to mountaineering, basic caving, compass and map reading and wilderness emergencies and jungle survival.
The resource speakers were Marilou Silorio and Wenceslao Galeza of the DOT regional office; Mr. Roderick Gonzales of DOT central office; Renefe Tremedal of the National Commission for Culture and the Arts; Jaime Barrientos, a DOT-accredited speaker for tour guiding accreditation; Evangeline Estoconing of the Department of Environment and Natural Resources; Anthony Arbias and Adrian Constantino of the Wild Bird Club of the Philippines; and, Edwin Aguilar, Melchor Padilla and Larry Andres of the Makati City Disaster Risk and Response Management Office.
Bugante said they will also conduct a similar workshop on cave guiding for Zamboanga del Norte.
Health fair for IPs held in Dumingag town
By Gideon C. Corgue (FPG/GCC/PIA9-Zamboanga del Sur)
DUMINGAG, Zamboanga del Sur, July 16 (PIA) – To reduce poverty and address issues concerning the rights of cultural minority groups, the United Nations Population Fund Program (UNPFA) and European Union (EU) in coordination with Rural Health Unit successly conducted a two-day "Health Fair" in barangays Ditulan and Upper Landing on July 11-12, respectively.
The UNPFA, a UN organization whose work is to promote the right of every woman, man and child to enjoy a life of health and equal opportunity and the EU, the funding agency, have been continuously supporting the implementation of maternal, neonatal, child health and nutrition (MNCHN) program in the municipality.
IP-MNCHN program manager Dr. Cenelli Bernadette Sabay of the UNPFA, said "the activity is part and parcel of the MNCHN Project Mindanao implemented in Dumingag in October, 2012."
The event involves the UNPFA as a major implementing partner on reproductive health concerns.
The UNFPA, which will run from 2012-2016, is funded by the EU.
Sabay said the event aimed at contributing to significant, sustainable improvement in maternal and child health towards meeting the Millineum Development Goals 4 and 5, to reduce child mortality and improve maternal health by 2015.
Capping the event were the turnover of medical equipment and FP commodities to Rural Health Unit/Birthing Facility, distribution of certificates of live birth to 493 recipients from six IP barangays, lecture on IP rights, birth registration, and gender-based violence, provision of medical and dental health services, mobile birth registration, family planning and reproductive health session, and distribution 182 "dignity" (hygiene) kits to IP pregnant and lactating women.
Sabay said the two-day event has served the following barangays: Dilod, Dulop , Guintanan, Saad, Salvador, and Sunop.
As an abode of IPs in the province, Dumingag has been chosen as one of the five project sites for MNCHN in Mindanao, Sabay explained.
AFP modernization program underway, says military official
By Gideon C. Corgue
LABANGAN, Zamboanga del Sur –The modernization program of the Armed Forces of the Philippines (AFP) is now underway, according to Major General (MGen.)Romulo Cabantac Jr., vice commander, Philippine Army (PA).
In a recent media interview following the change of command ceremony at the 1st Infantry "Tabak" Division here, MGen.Cabantac disclosed that that "the AFP had acquired new military hardware."
"When I attended the 67thPhilippine Air Force (PAF) Day last July 1 at Clark Airbase in Pampanga, I saw four Huey helicopters from South Korea. The remaining 17 Huey helicopters will be delivered on the third quarter this year, specifically in September," Cabantac said.
Cabantac said the acquisition of new military hardware is part of ongoing AFP's modernization program during the term of President Benigno Simeon Aquino III.
The AFP modernization program is mandated under Republic Act No. 10349, otherwise known as the revised AFP modernization act. This program will go for 15 years covering all branches of the AFP such as the Philippine Air Force, Philippine Navy and Philippine Army.
Cabantac said the modernization program forms part of the AFP's capability upgrades aimed at securing the country's territory and respondingto any disaster quickly," he explained.
"There are also new armored personnel carriers to be delivered soon afer the bidding is done to boost the AFP's support capabilities," Cabantac added.
On 18 March 2014 the Philippine Army had also procured brand new M4 carbines to replace the Army's automatic rifle.
"There are 88,000 new rifles and bullet proof vest to arrive this year,"Cabantac announced.
When asked what would happen to the old rifles, Cabantac said: "We are still studying if we will give it to the CAFGU or reservists."
Pagadian City tricycle driver cited for exemplary honesty
(PNA), SCS/TPGJR/HIROHITO D. CADION/JSD
PAGADIAN CITY, Zamboanga del Sur, July 14 (PNA) – The local police has commended a tricycle driver who demonstrated exemplary honesty by returning a wallet containing cash, a check and an ATM card he found on a street in this city last week.
Local police chief Supt. Glenn Dulawan identified the driver as Alejandro Mendoza, 36, of Barangay Tuburan, this city.
Dulawan said on Monday that Mendoza turned over to them last July 8 a brown wallet containing a driver's license, company identification card (ID), automated teller machine (ATM) card, P2,460 in check and P6,960 cash.
Dulawan said the wallet belonging to Samuel Delima of NDV Rosario Heights VIII, Cotabato City was found by Mendoza along Roxas St. in Barangay San Pedro here.
He said the ATM has an existing balance of P98,000. Its Personal Identification Number (PIN) is written at the back of the card.
"Such act manifested great virtues from a lowly tricycle driver who is struggling to make both ends meet," he said.
Dulawan has written Mayor Romeo Pulmones recommending the giving of due recognition to Mendoza for exemplary honesty.
DTI exec, 3 others hurt in accident
By Bong Garcia
A TOP official of the Department of Trade and Industry (DTI) and three other personnel of the agency were wounded when the vehicle they were riding turned turtle along the highway in Zamboanga del Sur, the police said Sunday.
The police identified the victims as DTI-Zamboanga del Sur Provincial Director Ma. Socorro Atay and her two office staffs Crisvil Sarsalejo, and Judith Guatno, and the office driver, Maynard Fernandez, 39.
The accident occurred around 10:20 p.m. Friday at Sitio Tiniguiban in the village of Poblacion, Kumalarang, Zamboanga Del Sur, said the police.
The police added that the victims were traveling from Zamboanga City en route to Pagadian City when the vehicle they were riding turned upside down and fell into a ditch at the side of the road, resulting in the injury of the four DTI personnel.
The police, quoting Atay, said the road was very slippery since it was raining at that time when they met the accident.
The victims were brought to a hospital in Pagadian City, Zamboanga del Sur, the police said.
Man dies, boy hurt in Zambo Sur gun attacks
By Bong Garcia
ONE person was killed while a boy was wounded in separate gun attacks in the province of Zamboanga del Sur, the police reported Saturday.
Inspector Dahlan Samuddin, information officer-in-charge of Zamboanga Peninsula Police Regional Office, identified the victims as Eddie Alosbanños, 32, who died on the spot, and Demetrio Trazona Jr., 12.
Samuddin said Alosbaños was killed in an ambush around 1:45 a.m. Saturday in the village of San Pedro, Pagadian City, the capital of Zamboanga del Sur province.
Samuddin said investigation showed that Alosbaños was driving his motorcycle on the way to San Pedro coming from the village of Sta. Lucia when waylaid by an unidentified gunman.
The Scene of the Crime Operatives (Soco) recovered five empty shells of M16 armalite rifle from the crime scene.
Trazona was shot and wounded around 7:25 p.m. Friday in the village of Daniel Mantos, Mahayag, Zamboanga del Sur.
The police said Trazona was searching for spiders at a cornfield when shot by an unidentified gunman.
Both incidents are continuously being investigated to establish the identities of the suspects, the police added.
DILG sets 2-day SPMS orientation workshop in Pagadian City
(PNA), SCS/TPGJR/HIROHITO D. CADION/EBP
PAGADIAN CITY, Zamboanga del Sur, July 11 (PNA) -- The Department of the Interior and Local Government (DILG) has scheduled the conduct of a two-day Strategic Performance Management System (SPMS) orientation workshop in this city.
DILG Regional Director Paisal Abutazil said the orientation workshop will be held from Monday until Tuesday and will be attended by 35 officials and personnel of the agency based in this region.
Abutazil said the implementation of the agency's SPMS is pursuant to the Civil Service Commission (CSC) Circular No. 6, Series of 2012.
He said the circular aims to concretize the linkage of organizational performance and ensure effectiveness and improvement of individual employees' efficiency by cascading the institutional accountabilities anchored on the establishment of rational and factual basis for performance targets and measures.
Abutazil said the SPMS is important as it puts premium on the final outputs toward the realization of organizational mission and vision.
He added that it is in this light that the rating for planned and/or intervening task shall always be supported by reports, documents or any outputs as proofs of actual performance.
He advised the participants to bring with them their approved Annual Operations Plan and Budget Current Year 2014, Action Plan for the monthly targets and office success indicators when they attend the orientation workshop.
Bayog town to conduct earthquake drills in schools
By Claro A. Lanipa (FPG/PIA/CAL with reports from Bernadine A. Gabawan, PIO-Bayog)
BAYOG, Zamboanga del Sur, July 10 (PIA) – In line with the observance of the National Disaster Consciousness Month, the municipal government here will conduct a series of earthquake drills in selected elementary and high schools starting yesterday.
Early this month the Municipal Disaster Risk Reduction Management Office (MDRRMO) conducted an orientation to the school principals/heads of selected elementary and high schools together with their respective barangay officials and other stakeholders.
The conduct of the earthquake drill will start today, July 9, at Damit National High Schools to be followed by Bobuan NHS on July 10, Bayog NHS on July 11, Kahayagan Elementary School (KES) on July 15, Dipili ES on July 16, Seventh Day Adventist Academy on July 17, Damit ES on July 18, Depore ES on July 22, Mataga NHS on July 23, Salawagan ES on July 24, Balukbahan ES July 28, Lamare ES on July 29 and Bayog Central Elementary School on July 31.
Mayor Leonardo L. Babasa Jr. urged everyone particularly the School Disaster Management Committee (SDMC) to help and support the activity particularly in the earthquake drill.
Zambo del Sur to get 81,000 bags of imported rice
From a report by Jong Cadion (Solar News Online)
Pagadian City, Zamboanga del Sur – The National Food Authority (NFA) is set to receive 81,000 bags of imported rice of 50 kilos each intended for this city and province, Nieves Toca, manager of the Pagadian City office of the NFA said on Tuesday, July 8.
Toca said 5,000 of the 81,000 bags allocation have recently arrived in Pagadian from Zamboanga City.
She said the rest of the allocation will be shipped in batches, also from Zamboanga City.
Toca said the imported rice allocated for Pagadian and Zamboanga del Sur is part of the 800,000 metric tons imported by the government this year.
The imported NFA rice is being sold at P32 a kilo at the market to cushion the effect of the continued increase in the price of commercial rice.
The NFA rice would serve as buffer stock to be supplied to the market should there be a in commercial rice.
At the moment, the city and province could count on a buffer stock of at least 51,000 bags of 50 kilos each of locally-produced and imported rice.
"We have nothing to worry here in Pagadian City and Zamboanga del Sur," she said. "It is now planting season."
She noted that the province, which is composed of one city and 26 towns, usually has a surplus of rice stocks since it serves as the rice granary of the region.
Zamboanga del Sur has 72,365 hectares of lands planted to rice, according to the Bureau of Agricultural Statistics (BAS).
Zambo. Sur IP students, OSY undergo climate change advocacy writing workshop
By Alma L. Tingcang
PAGADIAN CITY, July 8 (PIA) – The two-day Journalistic Writing Workshop sponsored by the Philippine Information Agency (PIA) and the National Commission on Indigenous Peoples (NCIP), with the support of the US Embassy was recently concluded here at Anastacia Pensionne.
About 30 participants who are grantees of the NCIP's Educational Assistance Program (EAP), including out-of-school youth attended the workshop with the theme, "IP Youth: Advocates for Climate Change Adaptation and Resiliency."
NCIP Regional Director Timuey Woylim P. Wong inspired the students with his own story. His father died when he was still eight years old. Being a working student, he encountered difficulties and struggled with inferiority complex, but that did not deter him from pursuing his goal.
"This is a great opportunity to learn and to develop your skills. With all our office's limitations, we have to partner with other agencies to provide you with this training," the NCIP-9 chief said.
A brainchild of PIA-9 Regional Director Noemi B. Edaga, the journalistic writing workshop hones the writing skills of participants, complementing the training acquired in school.
Ms. Yolanda De Guzman of the Public Affairs Division, US Embassy, Manila told the participants: "RD Wong's story is very inspiring because you cannot get anything or everything just by doing nothing, you really have to work hard for it."
"The US embassy is very glad that we are partners in this undertaking. And this is the first time that we are having this kind of project with indigenous peoples," De Guzman pointed out.
She said 70 percent of the assistance funds that the US Embassy gives goes to Mindanao to help build better communities.
She also urged the participants to put their heart and mind into the writing workshop and actively participate in the exercises. "Take advantage of this opportunity to enhance your skills in English and learn the basic skills in writing," Ms. De Guzman urged.
Mr. Fidel Ebillo, Jr. NCIP Community Affairs Officer also discussed government interventions to help the indigenous peoples in the Zamboanga Peninsula Region.
Pagadian gears up for Asean integration
By Gideon C. Corgue (FPG/GCC/PIA9-Zamboanga del Sur)
PAGADIAN CITY, July 7 (PIA) –The Department of Trade and Industry (DTI) and Zamboanga del Sur-Pagadian Chamber of Commerce and Industry Foundation, Inc. (ZSPCCCIFI) have invited businessmen, local chief executives, legislators, and other sectors of society to join the 4th Pagadian City Business Week and Small Medium Enterprise (SME) week starting July 6-10.
DTI-Zamboanga del Sur Provincial Director Ma. Socorro Atay said in a recent press conference held at the DTI conference room that businessmen, local chief executives (LCEs), muncipal councilors, Municipal Enterprise Economic and Development Officers (MEEDOs), local enterprise and promotion officers, media and other sectors of society are encouraged to join the weeklong activities for them to be apprised on the Association of Southeast Asian Nations (Asean) Integration by 2015.
"We are gearing up towards Asean economic integration," Atay declared. "Our country is aiming to compete with other Asean countries in the free flow of goods, services, and finances by 2015. That is why we need to hasten our preparation."
The ASEAN economic integration is the full realization of an ASEAN Economic Community in which the region will be transformed "into a single market and production base, a highly competitive region, a region of equitable economic development, and a region fully integrated into the global economy."
Philippines is now preparing to be integrated in the Asean economy along with Brunei, Cambodia, Indonesia, Laos, Malaysia, Myanmar, Singapore, Thailand and Vietnam.
In a forum to be conducted, Atay said, the topic on Asean integration will be thoroughly discussed to equip businessmen the knowledge for them to be able compete themselves with other businessmen in the Association of Southeast Asian Nation (ASEAN) countries.
Meanwhile, ZSPCCCFI President MerlouQuisumbing said the activities lined up for the celebration include a city walk and dawn prayer around the city strees on July 6, opening ceremony and SME week sale on July 7, July 8, Barangay Livelihood Entrepreneurship Seminar and Simple Bookeeping Seminar at Tiguma Barangay Hall on July 8, business forum on Asean integration, business continuing planning for MSME, and getting ready for the Asean Economic Community for LGUs at Guillermo Hotel on July 9, agri-aquaculture forum on July 10, and business night on July 11.
Quisumbing said the celebration is mandated by Republic Act No. 9501, also known as an act to promote entrepreneurship by strengtehing development and assistance programs to micro, small and medium scale enterpises.
This year's business week celebration carries the theme, "Strengthening Competitiveness and Sustainability of SMEs," while the SME week has for its theme, "Cooperation, Integration, Progress and Transformation."
By Jong Cadion and Ely Dumaboc
PAGADIAN CITY (Mindanao Examiner / July 6, 2014) – Philippine authorities have renewed its commitment to respect and uphold human rights following a recent forum organized by Amnesty International in Pagadian City in the southern province of Zamboanga del Sur.
The forum brought together various law enforcement agencies, the police and military authorities, among others. The Philippine Army, the Philippine National Police and the Bureau of Jail Management and Penology also vowed to implement fully the Anti-Torture Law.
Antonio Bayamban, Amnesty International coordinator, said the law guarantees full respect for human rights. It also ensures the human rights of all persons, including suspects; detainees and prisoners are respected at all times.
Under the law, no person placed under investigation or held in custody of any person in authority or, agent of a person authority shall be subjected to physical, psychological or mental harm, force, violence, threat or intimidation or any act that impairs free will or in any manner demeans or degrades human dignity.
It also ensures that secret detention places, solitary, incommunicado or other similar forms of detention, where torture may be carried out with impunity, are prohibited. The law fully adheres to the principles and standards on the absolute condemnation and prohibition of torture as provided for in the 1987 Philippine Constitution and various international instruments to which the Philippines is a State party.
Lt. Col. Victor Tanggawohn, Jr, of the Philippine Army, said assured troops follow the strict implementation of law and the respect of human rights of every citizen. "The Anti-Torture Law has set direction to government troops be professional soldiers," he said, adding, the military's Oplan Bayanihan program showed transparency and good acceptance among stakeholders where military operation was remove to address insurgency problems.
Tanggawohn they continue to educate government soldiers and incorporate human rights in the conduct of training of troops.
Among those who participated in the forum were representatives from the City Prosecutor's Office, Public Attorney's Office, Integrated Bar of the Philippines, and members of the media.
AI holds forum on anti-torture law in Pagadian City
By Jocelyn P. Alvarez
PAGADIAN CITY — The Amnesty International (AI)-Pagadian City group is holding a forum Friday on Anti-Torture Law in this city.
AI Assistant Regional Coordinator Antonio Bayamban said the forum is aimed to update the stakeholders about the Anti-Torture Law in this province.
Bayamban said the forum is also aimed to raise public awareness on Anti-Torture Law citing every person has inherent human rights that have to be recognized and respected.
He said the participants of the forum include personnel from the City Prosecutor's Office, Public Attorney's Office (PAO), Integrated Bar of the Philippines (IBP), Bureau of Jail Management and Penology (BJMP), police, military and the members of the media.
Republic Act 9745 otherwise known as the Anti-Torture Act of 2009 was approved on November 10 2009.
Meanwhile, Bayamban said they welcome the decision of President Benigno Simeon Aquino, III to create a super body to investigate old and new cases of extrajudicial killings, enforced disappearances, torture and other grave human rights violations.
IPs, OSYs undergo training on journalistic writing
By Jocelyn P. Alvarez
PAGADIAN CITY - At least 30 Indigenous People (IP)-students and Out-of-School-Youth (OSY) participated in a two-day Journalistic Writing Workshop conducted at Anastacia Pensionne House in this city starting July 3.
Philippine Information Agency (PIA) 9 Assistant Regional Director Franklin Gumapon said the activity hopes to enhance the writing skills of the participants with end in view of empowering them since "they are the most marginalized sector in the region."
Gumapon said the student-participants are scholars of the National Commission on Indigenous Peoples (NCIP).
"The participants are NCIP scholars taking up different courses like HRM, education and other courses," Gumapon said.
He added "the training/workshop hopes to complement the formal training in school so they would become skilled once they graduate."
NCIP Community Affairs Officer of district 1, Fidel Ebillo, in his welcome message said "first time na na involve sa ganitong pagsasanay ang aming -Educational Assistance Program (EAP) grantees. Ito ay isang malaking simula at hakbangin ng ating mga EAP grantees."
(It's the first time that we get involved in this kind of training for our Educational Assistance Program (EAP) grantees. This a big step toward helping our EAP grantees.)
Addressing the participants, he said: "magamit ninyo ni puhun inig manarbaho na mo, o inig manguli mo sa inyong kaugalingung komunidad, nga dili na mu maulaw mag communicate ug makatabang mo pamaagi sa pagsuwat (You can use your learning from this training when you start looking for a job. This will help you improve your communication skills.)"
He said this activity is one great opportunity "na makita o madiscover nga naa diay mo kapasidad sa pagsulat (you will see and discover your talents in writing)."
Meanwhile, Yolly de Guzman of the US Embassy Public Affairs Division, who came here to personally observe the activity, said "this is the first time that we are having this kind of project with IPs."
She encouraged the participants to really pay attention and put at heart this training-workshop for their own benefit.
IP-student participants came from Western Mindanao State University-Pagadian City; St. Columban College; Southern Mindanao College; JH Cerilles State College- Ramon Magsaysay Campus; JH Cerilles State College -Molave, JH Cerilles State College–Dumingag; JH Cerilles State College Mahayag; JH Cerilles State -Mati, and JH Cerilles State College -San Pablo.
This activity is spearheaded by PIA-9 in partnership with NCIP and US Embassy.
PRC sets mass blood donations in Zamboanga del Sur
(PNA), LAP/TPGJR/HIROHITO D. CADION/UTB
PAGADIAN CITY, Zamboanga del Sur, July 3 (PNA) -- The Philippine Red Cross (PRC) Zamboanga del Sur-Pagadian City Chapter had collected at least 33,759 Cubic Centiliter (CC) of blood during the mass blood donation activity in this city.
The mass blood donation was conducted Tuesday at the City Commercial Center (C3) Mall that marked the first day of the National Disaster Consciousness Month (NDCM) observance.
The activity also kicked off the observance of the National Blood Donor's Month (NBDM).
The month of July is designated as NBDM and NDCM pursuant to Presidential Proclamation No. 1021 and Executive Order No. 137, respectively.
PRC-Zamboanga del Sur-Pagadian City Chapter Administrator Hildaliza Muñoz said Thursday a total of 75 qualified donors donated blood at 450 CC each.
Muñoz said most of the blood donors are trainees of the Army's 1st Infantry "Tabak" Division, Reserved Officers Training Course (ROTC) cadets from the different colleges as well as walk-in donors.
Muñoz expressed gratitude to the blood donors who responded positively to her call to donate blood.
As this developed, she said they have also set another schedules for the holding of mass blood donation activities.
The schedules are the following: July, Labangan municipality; July 25, Josefina Cerilles College; and, July 29, Tigbao municipality.
Meanwhile, Muñoz said they have scheduled the conduct of a four-day first aid and basic life support training and seminar on the International Humanitarian Law from July 5-8 in the different schools in this city.
She said this year's NBDM is anchored on the theme "Safe Blood for Saving Mothers."
Three Pagadian City schools hold earthquake drill
(PNA), SCS/TPGJR/HIROHITO D. CADION/JSD
PAGADIAN CITY, Zamboanga del Sur, July 2 (PNA) – The City Disaster Risk Reduction Management Council (CDRRMC) and the Bureau of Fire Protection (BFP) conducted on Wednesday simultaneous earthquake drills in three schools here in line with the nationwide observance of the National Disaster Consciousness Month (NDCM).
CDRRMC Coordinator Haron Damada said the earthquake drills were conducted in three national high schools located in three coastal barangays, namely Sta. Lucia, San Pedro and Kawit.
Damada said the Office of the Civil Defense (OCD) supervised the conduct of the earthquake drill.
He noted that the three schools were severely damaged by the earthquake-triggered tsunami on August 17, 1976.