Zamboanga del Sur News July 2013
Jump to navigation
Jump to search
→ → Go back HOME to Zamboanga: the Portal to the Philippines.
A | B | C | D | E | F | G | H | I | J | K | L | M | N | O | P | Q | R | S | T | U | V | W | X | Y | Z
Create Name's page
Regions | Philippine Provinces | Philippine Cities | Municipalities | Barangays | High School Reunions
---
Zamboanga del Sur - Archived News
---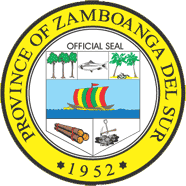 Seal of Zamboanga del Sur Province
Interactive Google Satellite Map of Zamboanga del Sur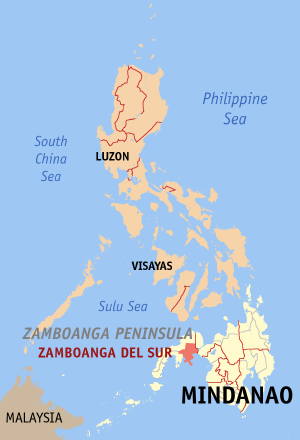 Zamboanga del Sur Map Locator

Municipalities within Zamboanga del Sur

Provincial Capitol of Zamboanga del Sur

Provincial Capitol of Zamboanga del Sur, Santo Niño, Pagadian city
Dietary supplement is a product that contains vitamins, minerals, herbs or other botanicals, amino acids, enzymes, and/or other ingredients intended to supplement the diet. The U.S. Food and Drug Administration has special labeling requirements for dietary supplements and treats them as foods, not drugs.
---
---
Manufacturers and distributors of dietary supplements and dietary ingredients are prohibited from marketing products that are adulterated or misbranded. That means that these firms are responsible for evaluating the safety and labeling of their products before marketing to ensure that they meet all the requirements of DSHEA and FDA regulations.
Lapuyan Falls: The favorite haunt of the fair Subanen maidens of Sitio Baga and all its neighboring areas, usual meeting place with many a young country swain in some secluded cavern beneath the rocky forest lane.

Lakewood, Zamboanga del Sur, Philippines

Village of Pedagan
Wars of ancient history were about possessions, territory, power, control, family, betrayal, lover's quarrel, politics and sometimes religion.
But we are in the Modern era and supposedly more educated and enlightened .
Think about this. Don't just brush off these questions.
Why is RELIGION still involved in WARS? Isn't religion supposed to be about PEACE?
Ask yourself; What religion always campaign to have its religious laws be accepted as government laws, always involved in wars and consistently causing WARS, yet insists that it's a religion of peace?
WHY??
There are only two kinds of people who teach tolerance:
The Bullies. They want you to tolerate them so they can continue to maliciously deprive you. Do not believe these bullies teaching tolerance, saying that it's the path to prevent hatred and prejudice.
The victims who are waiting for the right moment to retaliate. They can't win yet, so they tolerate.

Lintugop, Aurora
Pagadian City, Zamboanga del Sur

Provincial human resource management office of santo niño pagadian city

Civil Service Commision office in santo niño pagadian city
DENR-9 chief reiterates agency's mandate, urges stakeholders to support
By Claro A. Lanipa (PIA9)
PAGADIAN CITY – Department of Environment and Natural Resources (DENR)-9 Regional Executive Director Arleigh J. Adorable has underscored the primary mandate of his department which is to conserve, manage and develop the country's environment and natural resources.
"It's really a gigantic mandate," he said during the opening ceremonies of the first ever weeklong DENR 9 Exhibit 2013 on Environment and Natural Resources (ENR) Technologies and Programs held here at the lobby of the City Commercial Center (C3) last July 22-26.
"If there are flashfloods or heavy rains, DENR is being blamed," he jokingly said.
"DENR cannot do it alone in fulfilling the agency's vision of one nation enjoying and sustaining its natural resources in a healthy and clean environment," Adorable added.
"In order to attain this mission, I exhort other stakeholders especially the local government units (LGUs) to help. Because the responsibility to protect the environment doesn't rest on a few people alone, but it rests upon each and every one of us to help each other," he pointed out.
Redoble explained that the DENR would only provide the technical assistance on how to do things to become responsible environment protectors.
The exhibit, which was spearheaded by the Technology Transfer Division (TTD), Ecosystems Research and Development Services (ERDS) in coordination with the Forest Management Service (FMS), and Protected Areas and Wildlife Coastal Zone Management Services (PAWCZMS), is anchored on the theme, "Rediscovering Research in Zamboanga Peninsula."
DOST-SETUP earmarks P35M for MSMEs in ZamPen
By Alma L. Tingcang (PIA9)
PAGADIAN CITY - The Department of Science and Technology –Small Enterprise Technology Upgrading Program (DOST-SETUP), one of the government's poverty alleviation programs through technology transfer and commercialization is making great waves in the lives of successful entrepreneurs, improving their lives and helping the community.
A flagship program of DOST towards a better Philippines, SETUP was launched in 2011 as a nationwide strategy to encourage and assist micro, small and medium enterprises (MSMEs) to adopt technology innovations thereby improve their operations and expand the reach of their businesses.
In a recent visit of Dr. Carol M. Yorobe, Undersecretary for Regional Operations, she said DOST Secretary Montejo believes that local technology works using the creative mind of the Filipinos. He also endeavored to increase the budget of SETUP for countryside development.
"When Sec. Montejo was chosen by President Benigno C. Aquino III to assume the post as DOST secretary, SETUP budget was only P70 million. Now it has ballooned to 500 Million for 2013 and he proposed a budget of P900 million for 2014," Dr. Yorobe opined.
Meanwhile, Asst. Regional Director Mahmud L. Kingking said anybody in business or still contemplating a business can go to DOST for assistance, saying that DOST thinks beyond SMEs by also helping those on the poverty threshold.
"DOST provides technology needs assessment. If you don't need technology, we will refer you to other government agencies such as the Department of Trade and Industry (DTI), Land Bank of the Philippines (LBP) and other agencies that will assist you with financing," ARD Kingking explained.
Among the DOST SETUP beneficiaries in Zamboanga Peninsula region are: Woodtech Builders (Kiln Dryer Facility) in Pagadian City; Deli Food Line in Molave, Zamboanga del Sur; IRA Agriculture Products of Sindangan, Zamboanga del Norte; ADS Bamboo Craft - Dipolog City; Bongbong Mechanical Shop – Imelda, Zamboanga Sibugay and Montano Food Corporation in Dipolog City, among others.
DOST-SETUP continues to extend assistance to SMEs through technology innovations, training, preparing project proposals and the like, looking at the best possible way of improving the lives of Filipino entrepreneurs, enabling them to reach gross sales twice as their cost of input which signifies positive standing in the market and good demand by prospective clients.
Army Recruitment Office in Mindanao sets officer's exam in Pagadian City
(PNA), HBC/TPG/UTB
ZAMBOANGA CITY, July 29 (PNA) -– The Army Recruitment Office in Mindanao is conducting an examination for those interested to join the Philippine Army Officer Corps on Wednesday in Pagadian City, the capital of Zamboanga del Sur.
Army's 101st Infantry Brigade information officer Capt. Randy Veracion said the examination, which will be held in Pagadian Capitol Colleges, is for Officer Candidate Course and Officer Preparatory Course.
The qualifications for OCC are the following: Must have completed at least one term in military service; not more than 29 years old before/on the start of the training; baccalaureate degree holder; single or unmarried; five feet in height; physically and mentally, and, a Filipino.
For OPC, the qualifications are as follows: at least one term in the service; 21-31 years old; must be a graduate of POTC with a reserve rank of Second Lieutenant; baccalaureate degree holder; single or unmarried; must have completed at least one term in military service; five feet in height; physically and mentally fit; and a Filipino.
The qualifications for civilian applying for OCC are as follows: 21–24 years old; graduate of any four–year college course; single; minimum height is five feet; Filipino; and, physically and mentally fit.
The qualification for OPC for a civilian applicant are: 21-31 years old; MS43 graduate (Advance ROTC graduate); graduate of any four-year college course; single; Filipino; minimum height is five feet; and, physically and mentally fit.
Veracion said the requirements (original documents) to take the Philippine Army Aptitude Test Battery (PAATB) are National Statistics Office-issued birth certificate; transcript of records and diploma; valid identification card (ID); and, one 2x2 picture.
Those qualified and interested to take the examination may call the contact person, Corporal Michael Asistin at +639177165230, according to Veracion.
32nd IB undergo retraining at Kuta Sang-an
By Captain Jefferson M. Somera (PA,INF)
KUTA SANG-AN – The 1st Infantry Division formally opened the two (2) month reorganizational training of 32nd Infantry Battalion after a short opening ceremony conducted at Headquarters 1ID in Kuta Cesar Sang-an, Labangan, Zamboanga del Sur around 4:00 in the afternoon yesterday.
According to Lt Col Alex R Rillera, the Assistant Chief of Staff for Education and Training, the 32IB will undergo retraining as part of the Implementation Plan Pagsasanay Alfa of the Philippine Army and will run up to 27 September 2013. The training aims to develop the combat fighting skills and knowledge of the soldiers. We will also refurbish their mobility equipment and at the same time strengthen their operational readiness towards excellent mission accomplishment.
Meanwhile, BGen Felicito Virgilio M Trinidad Jr, the Acting Commander of 1st Infantry Division welcomed and commended the accomplishments of 32IB in its long years of deployment. In his welcome remarks he stated; "Our core competencies, as soldiers, is fighting wars and battles, because that is what we are trained for. And we need to hone that competency so that we are always on the upper hand to protect our people and defend the integrity and sovereignty of our country against threats."
BGen Trinidad also emphasized the objectives of the organizational training which he summed at under the acronym "TRAIN": Total Unit Readiness, Responsiveness or Responsibility as a unit and as individual soldier, Acquisition of knowledge and skills, Imbibe the culture of professionalism, discipline and excellence, and Nurture the spirit of service and people oriented individual soldier and unit.
The 32IB had its last retraining sometime in 1998 and since then, the Battalion became one of the fightingest units in the Philippine Army. The unit successful internal peace and security initiatives significantly contributed to the improved socio-economic development in the island of Basilan for the past four (4) years.
Zambo Sur students donate 18,000 cc of blood
(PNA), HBC/TPG/CHARNYL S. ALBARRACIN/PJN
PAGADIAN CITY, Zamboanga del Sur, July 27 (PNA) -- At least 18,000 cubic centimeters (CC) of blood were collected in a bloodletting spearheaded by the Red Cross Youth (RYC)-Zamboanga del Sur Maritime Institute of Technology chapter in this province.
Luther Villaflores, local Philippine Red Cross chapter officer, said Saturday the activity was held in line with the observance of the blood donors month.
The observance of the blood donors month, which is pursuant to Presidential Proclamation No. 1021, is aimed to build public awareness of the need for quality and safe blood, honor and recognize blood donors, and encourage regular blood donation.
Villaflores said that a total of 40 students aged 16-20 have donated blood in a bloodletting Wednesday held at the ZSMIT campus.
DENR 9 holds exhibits on ENR technologies, programs
By Claro A. Lanipa (PIA9)
PAGADIAN CITY - The Department of Environment and Natural Resources (DENR-9) has held this week "Exhibit 2013" featuring Environment and Natural Resources (ENR) Technologies and Programs at the lobby of the City Commercial Center (C3) this city.
Anchored on the theme, "Rediscovering Research in Zamboanga Peninsula," Regional Technical Director Gil T. Ona of the Ecosystems Research and Development Services (ERDS) said the weeklong activity presented "the magnanimous contribution of research to the development of Zamboanga Peninsula" adding "no projects have been implemented by DENR without passing through thorough research."
"It is our hope that by this exhibit, we will successfully develop public awareness on what DENR has been doing in preserving, conserving and sustaining the environment," Ona stressed.
In his message, Regional Executive Director Arleigh J. Adorable emphasized that the exhibit was not only made to showcase DENR's successes in research - completed and on-going researches - but to present the agency's accomplishments of protecting and developing the natural resources in the region as well.
City Mayor Romeo Pulmones whose message was read by City Administrator Vrixsio Daniel said: "This exhibit is very timely for everyone to be awakened and to brace himself for an active participation in the mission of DENR."
"Let us not entrust everything to DENR. We have to do our share because this problem on climate change that we are facing today affects you and me and the entire populace," the mayor pointed out.
"Now is the time to refrain from committing the 'sins of commission and of omission' and let us put a stop to abuses against the environment. Instead, let us pursue the good programs and activities being spearheaded by the DENR. Let us take a serious part in the work now," urged Pulmones.
DA launches alternative food program in Zambo
(PNA), LAP/TPGJR/FELINO M. SANTOS/UTB
ZAMBOANGA CITY, July 25 (PNA) -– The Department of Agriculture (DA) on Wednesday launched the agency's alternative food program as part of its observance of the National Year of the Rice this 2013.
The launching was held in one of the local hotels which included the sampling of recipes from alternative food sources in addition to rice, the staple food of the Filipinos.
These alternative sources included bananas; cassava; corn; sweet potatoes; taro or gabi; and Job's Tears also known as Adlai.
DA Regional Information Officer Melba Wee said the launching of the program is aimed at informing the people of the alternative foods' nutritional values while some of them may not be familiar with these foods.
Wee said the program launching is also to encourage the public to raise the alternative food in their community.
The nutritional values of the alternative foods, which were cooked and served to the participants, were discussed during the forum that followed the launching of the program.
Wee said the National Year of the Rice also means food sufficiency to include alternatives foods aside from rice.
The launching of the alternative food program was first held on Tuesday in Ipil, Zamboanga Sibugay.
The launching in Dipolog City, the capital of Zamboanga del Norte, was held Thursday and in Pagadian, Zamboanga del Sur, on Friday.
DOH-CHD 9 conducts orientation on national filariasis elimination program
By Claro A. Lanipa (PIA9)
PAGADIAN CITY – The Department of Health-Center for Health and Development (DOH-CHD)- Zamboanga Peninsula in collaboration with the city government of Pagadian through the City Health Office (CHO) conducted an orientation on National Filariasis Elimination Program (NFEP) last Thursday at Anastacia Pension House this city.
City Health Officer Dr. Noel Ceniza said the NFEP had been implemented in the province of Zamboanga del Sur, and now including the city, to reduce the transmission of the disease through a Mass Drug Administration (MDA, which is being conducted during the month of November each year.
Dr. Nurussamsi C. Amilasan, medical coordinator for mosquito-borne disease said lymphatic filariasis is an elephantiosis, painful and disfiguring tropical disease caused by thread-like worms that live in the human lymphatic system. "It is one of the leading causes of disability in the world and can affect children, men and women young and old," Dr. Amilasan explained.
Lymphatic Filariasis maybe acquired during childhood. It is a chronic parasitic infection caused by nematode parasites, transmitted through mosquitoes. The parasites live in human lymphatic system and maybe detected 5 to 15 years later, the young lady doctor explained.
In Zamboanga Peninsula, she said, DOH has positively identified 25 endemic municipalities and two cities. Of these, three municipalities are from Zamboanga del Sur,namely, Bayog, Lakewood and Kumalarang.
The activity was attended by health workers composed of doctors, nurses, midwives and barangay health workers as well as non-government organizations (NGOs) in the city.
With the battle cry, "Filariasis Sugpuin, Gamot ay Inumin… Sang Beses Sang Taon," the health department has targeted that by 2018 the country will be filariasis-free.
DENR, 28 Zambo Sur barangays ink MOA to implement Barangay Forest Program
(PNA), JBP/TPG/CSA/EBP
PAGADIAN CITY, Zamboanga del Sur, July 23 (PNA) -- The Department of Environment and Natural Resources (DENR) and 28 barangays in eight towns have signed a Memorandum of Agreement (MOA) on seedling production and establishment of planting site for the implementation of Barangay Forest Program (BFP) in this province.
DENR Regional Information Officer Hernanita Ascura said the BFP is in line with the agency's program which is aimed to produce and plant tree seedlings in every sixth class municipalities throughout the country.
Under this project, Ascura said the barangay nursery shall produce seedlings of native species to be planted in upland areas for fuel wood production and other domestic uses, and landscaping trees for barangay and municipal parks and roadside planting.
The signatories of the agreement were DENR-Guipos represented by Community Environment and Natural Resources Office (CENRO) Forester Vitaliano Valdez, Jr. and the barangay council concerned represented by its chairperson.
Police search for Zamboanga village watchman who shot student
(Mindanao Examiner)
PAGADIAN CITY (Mindanao Examiner / July 22, 2013) – Police launched a manhunt for a village watchman who shot and wounded a 21-year old student in Zamboanga del Sur province in southern Philippines, police said.
Police said Lando Ebarial shot Jean Dodoy in the village of Libertad in Dimataling town and fled after the attack.
Dodoy was just heading home after buying cigarettes at a store when Ebarial shot him without an apparent reason. The victim was shot in the stomach and elbow, according to police investigator SPO3 Francisco Suarin, Jr.
"Ebarial was apparently drunk when he shot the victim. He escaped after the shooting and police are searching for him," Suarin told the regional newspaper Mindanao Examiner.
He said Dodoy was rushed to hospital.
A better life for PWDs through 'Kabuhayan'
(Mindanao Examiner)
Persons with disabilities (PWDs) are often overlooked, neglected and deprived of their needs by society and many times denied involvement in decision-making that affects their very existence.
But this deplorable situation is uncommon in this municipality situated in the southern part of Zamboanga del Sur. PWDs in Lapuyan town, predominantly inhabited by Subanens, are given access to livelihood by the local government.
LGU/DSWD Support
It was in 2011 that Mayor Daylinda Sulong established a livelihood project for PWDs dubbed "Kabuhayan." The mayor chose a retired teacher, Josefina Semini to become the "Kabuhayan" project coordinator. With an initial funding of P100,000 the project sought to improve the well-being of PWDs starting with only 13 members.
At the inception of the project, it was Area Vocational Rehabilitation Center (AVRC) superintendent Fatima Caminan of DSWD in Zamboanga City who introduced the idea of providing free skills training for PWDs.
Skills Training
Five PWDs were brought to the Area Vocational Rehabilitation Center III of the Department of Social Welfare and Development in Zamboanga City for a free one year to six months skills training while their transportation and accommodation were shouldered by the LGU. They were trained as masseur, tailor, barber, carpenter, and other skills.
Semini said with a job to do, they feel important and are able to eventually become independent.
Daylinda established a livelihood center called Lapuyan Kabuhayan Center: The Home for the Disadvantaged and Vulnerable Sectors. The building which is patterned after DSWD's AVRC III became the home for the most disadvantaged and vulnerable groups of the municipality.
"This will be their home where they will enhance their skills to be more productive, and eventually gain employment thereby becoming good citizens of the community," Sulong announced.
"She designed and implemented livelihood programs and activities in order to promote access, inclusion and the full participation of persons with disabilities in our municipality. The project provides help to PWDs to live a normal life," she added.
"We encouraged them to hone their skills for them to become productive, self-sufficient, and to live fruitful lives. They don't need our pity, they need our love and encouragement," said Semini quoting mayor Sulong.
The LGU's support was observed by the agency which prompted AVRC Superintendent Fatima Caminan to visit the municipality and proposed employment opportunities for the PWDs which was then approved by the chief executive.
Employment opportunities
Thirty-one year-old Jezrel Langhay of Waterfall, Lapuyan said no one would ever thought that despite their handicap, there are still kind-hearted people who care and offer new hope for them.
"Nagpasalamat ko ug dako sa administrasyon ni Mayor Sulong ug sa DSWD nga ila kaming gitabangan nga mga disabled persons makapangita ug trabaho. Wala mi magdahum nga bisan pa sa kakulian sa among panglawas adunay mga manggiloy-on nga mga tawo nga nag-amuma ug naghatag bag-ong paglaum kanamo. (I am deeply grateful that the administration of Mayor Sulong and the DSWD helped us, disabled persons in looking for a job. We did not expect that despite our handicap, there are still kind-hearted people who care and offer new hope for us)," said Langhay, the eldest in a family of six.
Dako ang akong kalipay tungod kay nakatabang ako sa akong pamilya. Ang akong kita isip mananahi gihatag nako sa akong ginikanan aron mapalit namo ug pagkaon. Sa una, masulob-on ako tungod kay anaa ra man ko sulod sa balay ug walay trabaho ug karon duna na ako'y trabaho (I am very happy because I was able to help my family. I give my earnings as a tailor to my parents so we could buy food for the family. I used to be sad because I only stay in the house, jobless and with nothing to do, but now, I already have a job)," Langhay happily said.
Semini said PWDs are now receiving P2,000 to 3,000 each from DSWD as incentives.
"There are many programs available for all sorts of disabilities in our municipality," Semini said . If they are encouraged and learn to believe in themselves, there is no reason they will not flourish.
"With a job to do, they feel important and eventually become productive and independent," Semini concluded.
Farmer shot dead by kin in front of daughter over land dispute
By Zaida delos Reyes-Palanca
A FARMER was shot dead by his distant relative in front of his daughter over land dispute in Zamboanga del Sur.
Police Regional Office (PRO) 9 spokesman Chief Insp. Ariel Huesca identified the victim as Jersoon Amonsot, 49, of Purok 1, Bgy. Guitran, Dumingag town.
Police are conducting manhunt operation against the suspect identified by his daughter as his Uncle Junie Babi and an unidentified suspect.
The incident occurred at around 8 p.m. at the terrace while the victim was sitting on a bench, together with his daughter Jasty, when the suspect appeared and shot the victim with a cal. .45 pistol and fled.
The victim was rushed to the hospital where he was pronounced dead on arrival.
According to the victim's wife, motive of the incident was land dispute among their families.
DepEd holds education summit in Bayog
By Bernadine Astillero-Gabawan (PIA9)
BAYOG, Zamboanga del Sur – The Department of Education (DepEd) Zamboanga del Sur Schools Division in collaboration with the local government unit of Bayog conducted a two-day Education Summit last week at the Bayog Central Elementary School.
The summit aimed at surfing causes of low school performance and to formulate plans and strategies to improve the same, needing convergence of all government agencies.
Summit outputs will be presented to the Executive-Legislative Agenda meeting together with the outputs of the forthcoming health, agriculture and peace summit.
"We are part and parcel of the problem on educating our children. That is why we will look into where the problem had started," said Mayor Leonardo Babasa Jr. during the opening program.
Provincial Schools Division Superintendent Dr. Arturo Bayocot commended the municipal leadership saying "this activity is the first of its kind, a benchmark in the whole province since there are no other LGUs that look into the performance of the schools and the teachers."
The event was attended by all teachers of Bayog DepEd District headed by District Supervisor Rudy Luna, local paid teachers, municipal officials and department heads led by Mayor Babasa, other key officials and the 28 barangay chairmen.
The summit ended with a covenant signing among stakeholders comprising school officials, municipal officials, barangay officials, civic leaders and others.
NNC recognizes media's crucial role in addressing nutrition problems
By Alma L. Tingcang (PIA9)
PAGADIAN CITY - The National Nutrition Council gathered a group of media practitioners of the Zamboanga Peninsula region in a planning workshop held recently at Alindahahaw Lakeview Resort, Lakewood, Zamboanga del Sur to discuss hunger issues and to drum up good nutrition campaigns.
NNC emphasized the importance of good nutrition among media men so they would adopt the same advocacy in their respective radio programs, columns or even in their news releases.
Hunger incidence in the Philippines has worsened in recent years affecting more Filipino families. The UN Food and Agriculture Organization describes hunger as a condition in which people do not get enough food to provide the nutrients for fully productive, active and healthy lives.
Filipinos go hungry because food is unavailable or insufficient, or they do not have money to buy food. Hunger, if prolonged can lead to malnutrition.
Maria del Pilar Pamela R. Tarroza, NNC-9 Nutrition Program Coordinator said among those considered food poorest provinces include Zamboanga del Norte and Zamboanga Sibugay based on the 2013 Family Income and Expenditure Survey (FIES).
Ms. Tarroza apprised the media with the nutrition challenges in the ZamPen region and the priority directions of the Philippine Plan of Action for Nutrition. Despite the hunger mitigation program of the government such as increasing food production, putting more money in poor people's pockets such as the Conditional cash Transfer, promoting proper nutrition and managing population, many Filipinos are still hungry.
Citing major nutritional problems, Ms. Nimfa D. Ekong, also of NNC 9 said protein-energy malnutrition include Vit. A Deficiency Disorder, Iodine Deficiency Disorder, Iron Deficiency Anemia and others.
According to the 2011 survey, among 0-60 month-children, 25.2% are underweight and 42.2 are under height; while among 6-10 years old schoolchildren, 34.6% are underweight and 43.5 are under height.
With this scenario, campaign for exclusive breastfeeding has been pursued. Breastfeeding has distinct advantages that benefit both the infant and the mother.
Exclusive breastfeeding means giving your baby breastmilk and no other liquid or solid food, not even water up to 6 months. Starting 6 months however, supplemental feeding should be given while continuing to breastfeed the baby up to 24 months. Breastmilk is the best food for infants and young children.
Highlighting the workshop was a dialogue with Ms. Tarroza and Ms. Tess dela Cruz, Information Officer of DOH-CHD together with the media where the group discussed how to effectively implement collaborative actions to address the gaps by maximizing the use of radio, print, TV and social media.
Nutrition Month is celebrated every July and this year's observance has for its theme, "Gutom at Malnutrisyon, Sama-Sama nating Wakasan."
Bayog mayor refutes allegation on malnourished children
(PNA), PDS/TPG/CHARNYL S. ALBARRACIN/PJN
BAYOG, Zamboanga del Sur, July 17 (PNA) -- Mayor Leonardo Babasa, Jr. has denied allegations that people in this town can hardly eat three square meals a day and most of the children are malnourished.
"This is not the real situation of Bayog," Babasa told reporters as he invited them as well as the public to visit this place for them to see the present situation in this town.
The Advocates for Peace (adPeace), in an invitation letter addressed to media, stated that seven out of 10 or 70 percent of the residents of this town can hardly eat three square meals a day and most of the children are undernourished, if not malnourished.
Bayog, which comprises of 29 barangays, is a third class municipality of Zamboanga del Sur with a population of 30,048 as of the 2010 census of the National Statistics Office (NSO).
Babasa said the statement of adPeace is very damaging for the people of this municipality citing this town is an Agri-Pinoy Program national awardee for rice production.
"This is very ironic and an insult to us," Babasa said, adding that he suspects adPeace has a hidden agenda for their advancement.
Municipal Social Welfare and Development Officer Conchita Sucaldito supported Babasa's statement as she said adPeace group's allegation about malnourished children in Bayog is untrue.
Sucaldito said that only 163 (15.34 percent) were underweight of the 1,062 children they have recorded in the 2011-2012 first cycle supplemental feeding program, 29 (2.73 percent) were severely underweight and 870 were in normal weight.
The supplemental feeding program covered 28 of 29 barangays of this municipality.
Sucaldito said only 99 (10.62 percent) are underweight of the 932 children they have recorded in this year's second cycle of supplemental feeding program and six (.64 percent) are severely underweight.
Municipal Health Officer Dr. Gretchen Dubrico said that her office has recorded only 71 or 1.67 percent severely underweight of the 4,237 children they have recorded from January to March this year.
Babasa said the data revealed by Sucaldito and Dubrico are too far from the allegations made by adPeace.
Meanwhile, Babasa said they hope to eradicate malnutrition problem in this town by 2015.
NNC-9 taps media support for "Promote Good Nutrition" program
By Franklin P. Gumapon (PIA9)
PAGADIAN CITY – Recognizing the vital role played by the press in information dissemination, the National Nutrition Council (NNC)-9 has recently conducted a planning workshop for media practitioners in the region for the promotion of good nutrition.
Eight media men from the cities of Dipolog, Pagadian and Zamboanga and Ipil town of Zamboanga Sibugay participated in the said workshop held at Alindahaw Lakeview Resort in Lakewood, Zamboanga del Sur last July 11-12.
NNC-9 headed by Nutrition Program Coordinator Maria del Pilar Pamela R. Tarroza briefed the participants on the nutrition problems in Zamboanga Peninsula, the 2013 nutritional guidelines for Filipinos and the Philippine Plan of Action for Nutrition (PPAN), among others.
Tarroza disclosed that in Zamboanga Peninsula, Zamboanga del Norte has the highest percentage of malnutrition incidence - registering 25.5 percent of underweight children aged 0 to 6 years old - followed by Zamboanga Sibugay with 24.9 percent and Zamboanga del Sur with 23.9 percent.
The NNC-9 chief attributed the high malnutrition incidence to poverty as many households in the region could hardly eat three square meals a day.
Based on the 2003 Family and Income Expenditure Survey (FIES), the priority one food-poorest provinces in the country are Zamboanga del Norte, Masbate, Maguindanao, Agusan del Sur, Surigao del Norte, Mountain Province, Lanao del Norte, Camarines Norte, Sarangani and Zamboanga Sibugay. All cities and municipalities in National Capital Region (NCR) also belong to priority one areas.
NNC-9 has teamed up with media practitioners to help promote good nutrition starting from exclusive breastfeeding for infants 0 to 6 months old to eating healthy and nutritious foods like green leafy and yellow vegetables as well as fresh fruits.
In a related development, the entire country is now celebrating the 39th nutrition month with the theme, "Gutom at Malnutrisyon sama-sama nating wakasan (Let's end hunger and malnutrition together)."
PPP program promotes IRDFS
By Jonathan L. Mayuga (BM)
PAGADIAN CITY—Close to 3,000 ducks were recently distributed to rice farmers in the municipality of Bayog as part of a Public-Private Partnership (PPP) Program between the provincial government of Zamboanga del Sur and mining firm TVI Resource Development Philippines Inc. (TVIRD).
The program promotes Integrated Rice-Duck Farming System in the province. Zamboanga del Sur Gov. Antonio Cerilles, Bayog Mayor Leonardo Babasa Jr. and Jake Foronda, vice president for operations of program partner TVIRD, led the distribution during simple rites held at Barangay Dipili recently.
Aside from livestock, farmer-beneficiaries of the program were also provided with farm implements, bio-feed and organic fertilizers.
The program aims to support government effort to fight poverty in the countryside. PPP is a scheme implemented by the Aquino administration, tapping both government and private sector expertise, in various development projects nationwide.
The Integrated Rice-Duck Farming System is one of the four major components of the partnership between Zamboanga del Sur and TVIRD, which is the provincial government's first private-sector partner.
In February this year, the company allocated some P5.5 million as counterpart to the P6.1-million appropriation from the Zamboanga del Sur government under the program, which benefited indigenous Subanen farmers in the area.
Some 400 farmer-beneficiaries received financial assistance and farming implements for their farms.
The rice-duck farming system was developed by Dr. Takao Furuno in Japan where rice and ducks are grown together in the rice fields. It is adopted in Bayog—a municipality touted as a major rice granary—through the offices of the governor and provincial agriculturist.
A study made by the Department of Agriculture (DA) showed that growing rice and ducks together in rice fields resulted in higher rice production. Aside from an improved yield, the system also proved to be environment-friendly and low-maintenance.
Farmers can also benefit as the ducks start laying eggs. Duck eggs are sold in the market at P7 each. These are purchased by balut producers in the province and are sold at P15 to P18 each.
Balut is a boiled duck egg that is sold as a local delicacy across the country while its production is considered a growing industry in Zamboanga del Sur.
Cerilles is discouraging farmers from using chemicals to improve farm profitability and do away with borrowing money from traders and loan sharks. Instead of chemical fertilizers, the ducks' dung will serve as soil nutrient enhancer.
Foronda, for his part, said that while the company is engaged in mineral production, it continues to foster partnerships with the government to mobilize development programs and projects.
The company holds the Mineral Processing Sharing Agreement covering the 4,779-hectare Balabag property in Bayog town and is authorized by the government to operate its gold-silver project in the area.
Fil-Chinese trader shot dead
By Zaida delos Reyes-Palanca
A FILIPINO-Chinese businessman was gunned down by unidentified suspects riding-in-tandem the other night in Bgy. Dumagoc, Pagadian City, Zamboanga del Sur.
Police Regional Office PRO 9 Spokesman Chief Insp. Ariel Huesca identified the victim as James Tan, 32, owner of a goldsmith shop and a resident of the province.
Tan died of multiple gunshot wounds.
The incident occurred at around 8:35 p.m. in Purok Silao, Bgy. Dumagoc, Pagadian City.
The victim was riding a motorcycle on his way home when tailed by the suspects who were also onboard a motorcycle and shot him with a Cal. 380 pistol.
As Tan was bleeding to death, one of the suspects took his gold necklace then fled.
2 abducted women rescued, 2 captors arrested in Southern Philippines
(Mindanao Examiner)
PAGADIAN CITY (Mindanao Examiner / July 13, 2013) – Security forces rescued two abducted women and arrested their two captors in Iligan City in the southern Philippines, army officials said Saturday.
Captain Jefferson Somera, a spokesman for the 1st Infantry Division, said the hostages - Kathlyn Jane Dapol and Jingle Bation Rebosora - were reunited with their families following Friday's rescue at a road block put up by authorities along the highway in Iligan City.
He said the abductors, Mark Rebosora, 28, and Rogelio Bation, 60, were handed over to the police and are facing criminal charges. He said the abduction stemmed from a family feud.
Somera said the two men snatched the women while they were walking near an army base and dragged the duo to a waiting car that was eventually intercepted by soldiers at the road block.
"The timely intelligence information helped in the operation that led to the rescue of the two victims," he said.
Brig. Gen. Felicito Virgilio Trinidad, commander of the 1st Infantry Division, lauded the rescue of the women and commended the troops and policemen involved in the joint operation.
"In time of needs, our people always look upon us to help them. Because they know that they are the reason why we are here and I applaud you for this successful operation, we helped and never failed them," Trinidad told the soldiers, who are members of the 4th Mechanized Battalion, and the local police force.
DOST-Zambo Peninsula gears for Regional Science and Technology Week
(PNA), FFC/TPGJR/CSA/UTB
PAGADIAN CITY, Zamboanga del Sur, July 12 (PNA) -– The Department of Science and Technology (DOST) is set to celebrate the Regional Science and Technology Week (RSTW) next week in this city.
DOST Zamboanga Peninsula Director Brenda Nazareth-Manzano said the event aims to raise public awareness and understanding of science and technology as well as DOST's role and contribution to regional development.
This year's RSTW is themed "Science, Technology and Innovation: The Road to a Smarter Philippines," with the opening program set to be held on Tuesday at the City Commercial Center (C3) Mall in this city.
Manzano said that among the highlights of the week-long activity will be the Small Enterprise Technology Upgrading Program (SETUP) Products Display that received assistance from DOST which will start on July 16 to 19.
DOST undersecretary for regional operations Dr. Carol Yorobe is invited as the celebration's keynote speaker.
Yorobe will also give the awards to the best SETUP adaptors for Current Year 2012 and 2013 as well as to turn-over SETUP funds of 2013 approved projects in the region.
SETUP is a nationwide strategy encouraging and assisting SMEs to adopt technology innovations to improve their operations and thus boost their productivity and competitiveness.
A press conference to be followed by a consultative conference with SETUP beneficiaries, potential small and medium enterprises (SMEs) clients and SETUP top management will be held at Mardele Hotel in this city during the opening day, according to Manzano.
Among the other scheduled activities include the following: Training on Palm Vinegar, Sugar and Kaong Making at Barangay Lubid, Aurora town, and Metal Industry Cluster Organizational and Consultative Meeting to be held at Mardale Hotel here, July 17; Training on the Formulation/Processing of Buko Juice and Flavored Buko Juice Products, and Forum on Disaster Preparedness among Teacher and Students, July 18; and, Nutri-feeding of underweight and malnourished school children using Nutri Foods developed by Food and Nutrition Research Institute (FNRI) will be held in Buug, Zamboanga del Norte on July 19.
Expected to grace the different activities are stakeholders from the local government units, non-government organizations, regional government line agencies, academe and the business sector.
DA sets media forum on food staple sufficiency program in Pagadian City
(PNA), FFC/TPGJR/CSA/UTB
PAGADIAN CITY, Zamboanga del Sur, July 11 (PNA) – The Department of Agriculture (DA) will conduct Media Forum on Food Staple Sufficiency Program (FSSP) to raise public awareness on responsible rice consumption on July 26 at Hotel Guillermo here.
DA Regional Executive Director Eduardo Holoyohoy said Thursday that the activity is in line with the recent proclamation of President Benigno Simeon Aquino, III declaring 2013 as National Year of Rice (NYR).
In the same proclamation, the DA has been mandated to raise public awareness on responsible rice consumption.
Holoyohoy said records showed that every Filipino wastes two tablespoons of cooked rice daily or nine grams uncooked rice which is equivalent to 1.7 million kilos a year amounting from P6.2 to P7 billion.
If not wasted, Holoyohoy said such volume of rice could feed at least 2.7 million Filipinos annually.
He said that everybody's attention and concern are needed based on the "fact that we are wasting too much rice" which is already alarming.
He said the forum promises to be both informative and exciting considering the relevant issues to be addressed as it aims to provide and update about the latest news on food staple sufficiency program in the region.
PAMANA monitoring team visits Tungawan town
By Franklin P. Gumapon (PIA9)
PAGADIAN CITY – A project monitoring team from the Department of Interior and Local Government-Office of the Project Development Services (DILG-OPDS) in region 9 has recently joined PAyapa at MAsaganang PAmayaNAn-Zamboanga-Basilan-Sulu Tawi-Tawi (PAMANA-ZAMBASULTA) area coordinator Vicente Borgonia in inspecting the bridge project in a conflict-affected area in Zamboanga Sibugay.
DILG-9 Information Officer Lemuel Mejares told the Philippine Information Agency (PIA) that the monitoring team went to Barangay Datu Tumanggong in Tungawan, Zamboanga Sibugay to check the construction of the bridge abutment in preparation for the installation of a steel bridge.
This project is implemented under the Department of Public Works and Highways' (DPWH) "Tulay ng Pangulo (President's bridge)" program with an allocation of P2.5 million.
Mejares said the bridge project, which is constructed in the so-called territory of the Moro Islamic Liberation Front (MILF), aims to provide the community access to the urban centers. Once completed, the bridge would help cut down the cost in transporting farm products to the markets.
Before proceeding to the project site, the team together with the Barangay Captain and a Barangay Kagawad (councilor) got a clearance from an MILF checkpoint to enter the place. The group was then accompanied by an armed MILF combatant to the area.
Barangay Datu Tumanggong is also a recipient of a P10 million-water system project under the Salintubig (Sagana at Ligtas na Tubig Para sa Lahat) program in 2011.
DILG-OPDS was represented by Engr. Rey Neo with Information Officer Mejares.
New library cum museum in Aurora town to contribute to students' researches
By Gideon C. Corgue (PIA9)
AURORA, Zamboanga del Sur – "The local government has envisioned a library and museum so that students could hone their research skills, and expand their understanding of the history of our municipality," thus said outgoing Mayor Enrique Cabahug Jr. during the inauguration and blessing ceremony of the municipal library and museum last June 28.
Cabahug said the P4 million two-storey municipal library and museum was the old municipal hall which was converted for the purpose to serve as a repository of artifacts and other objects that would give scientific, artistic and historical importance among students in the municipality.
Cabahug said the funds used in the renovation of the building were sourced from the local savings and not from outside sources.
Cabahug disclosed that it took them a few years to materialize the project out "of the good financial and planning management of his administration" that led to the realization of the municipality's "long cherished dreams."
Aurora National High School teacher Weavster Blanco said they are very happy that the LGU constructed a municipal library and museum saying that the building would contribute significantly to students' research activities.
"With the students' exposure to pictures of the 16 local chief executives, and other historical and artistic objects, it will help them better understand the history of Aurora," said Blanco who is handling media arts subjects.
Special Program for the Arts (SPA) teacher Robilla Opada said they are very proud that the administration of outgoing Mayor Cabahug provided an "educational building" for the students. "We are blessed to have this building where our students can hone their research skills and abilities," Opada said.
"To gauge the learning development of my students, I required them to make a reaction paper on their visit to the library and museum," said Opada.
"Mas enjoy kaayo mi nga moduaw aning library and museum aron madugangan ang among kahibalo sa culture and arts (We enjoyed visiting this library and museum to improve our knowledge on culture and arts)," said senior student Ibon Calandria.
Cerilles bags fresh mandate as Zambo Sur LMP president
By Alma L. Tingcang (PIA9)
PAGADIAN CITY - Municipal Mayor Ace William E. Cerilles of Dumalinao, Zamboanga del Sur was re-elected President of the League of Municipalities of the Philippines (LMP) for Zamboanga del Sur in a balloting held on June 5, 2013 at Hotel Alindahaw this city.
The young and dynamic mayor gained a fresh mandate serving his third and last term as local chief executive and as LMP president.
Other officers elected were: Executive Vice President (EVP) for 1st district – Mayor Nacianceno Pacalioga Jr. of Dumingag; EVP for 2nd district – Mayor Belman Mantos of San Pablo; Secretary – Liwaya Angcap-Paras of Midsalip; Treasurer – Merlinda Maata of V. Sagun; Auditor – Mayor Greg Dayondon of Tabina; PIO – Mayor Danilo Dalid of Tigbao; Sgt. At Arms – Mayor Ukol Talumpa of Labangan for 1st district; Mayor Leonardo Babasa Jr. of Bayog for 2nd district; and Legal Counsel – Mayor Francisvic Villamero of Tukuran.
The activity was graced by the presence of Hon. Donato Marcos of Paombong, Bulacan, LMP national president.
Mayor Cerilles has immediately outlined the LMP priority projects focusing on the provision of infrastructure, irrigation, livelihood projects and other needs of the municipalities.
"We have a scheduled trip to Japan at the end of this month, together with LMP president Donato Marcos and Secretary General Joel Payumo for a partnership with the Japanese government to help us in our projects at the LGU level," the mayor explained.
The new breed of elected local chief executives, Cerilles said, shall undergo seminar-workshops to equip them with essential knowledge in the conduct of local governance and other related responsibilities, thereby making them champion mayors.
He also encouraged them to do everything to help their constituents and "together accomplish the unified vision of progress and development for the province of Zamboanga del Sur."
Jeep overturns in Zamboanga Sur, 1 dead
(Mindanao Examiner)
PAGADIAN CITY (Mindanao Examiner / July 7, 2013) – A jeep carrying 11 people overturned and killing one passenger in the town of Dumingag in Zamboanga del Sur province in southern Philippines, police said Sunday.
It said Zenaida Lugas was killed in the accident in the village of Ditulan after the driver, Edgardo Egos, the municipal engineer, lost control of the jeep due to mechanical failure.
The group was returning home when the accident occurred. Lugas died before reaching the hospital in Bonifacio town in Misamis Occidental province.
Police identified the injured as Margie Selverio, Bernie Rivera, Arnold Gealon, Trinidad Oliverio, Ricky Oliverio, Ronilo Campomanes, Analyn Lugas, Delia Esparcia and six-year old Ara Rodriguez, and Egos.
Police said the group just came from the house of Lugas' son's girlfriend to propose marriage.
Pagadian City trade exhibit opens
(PNA), LAM/TPG/CSALBARRACIN/PJN
PAGADIAN CITY, Zamboanga del Sur, July 6 (PNA) -- The 3rd Annual Business Week and Trade Exhibit opened Friday at the City Commercial Center (C3) Mall here promoting this city and province as a destination for quality local products.
The exhibit, which is spearheaded by the Pagadian-Zamboanga del Sur Chamber of Commerce and Industry Foundation, Inc. (PZCCIFI), showcased various local products.
The products being showcased include fresh milk produced by Danlugan Farmers Multi-Purpose Cooperative and Nutri-Booster Cereals produced by Nutri-Booster Food Philippines based in this city.
The exhibit is being participated in by more than 20 local exhibitors.
An added attraction to the exhibit is the display of high-tech gadgets and appliances by Emcor Incorporated. The Camella Homes displays the firm's latest design homes, among others.
PZCCIFI president Mercedes Lourdes Quisumbing said the event is the annual gathering of business and industry leaders, entrepreneurs, investors and stakeholders that provides a venue to showcase investment opportunities in this city and in the province.
Quisumbing expressed her gratitude to the exhibitors and to the city government led by Mayor Romeo Pulmones for supporting the program.
Pulmones likewise thanked the local Chamber of Commerce for playing a pivotal role in local business development.
He promised that he would continue to extend support to the programs of the chamber.
The trade exhibit will run until July 11.
Among the other scheduled activities are the following: Business Night on July 6; Hataw on July 7; Feeding program, July 8; Agri/Aqua Forum, July 9; Bloodletting, July 10; and the awarding and closing ceremony on July 11.
Pagadian joins National Disaster Consciousness Month celebration
By Claro A. Lanipa (PIA9)
PAGADIAN CITY – The city government of Pagadian headed by newly elected Mayor Romeo Pulmones in coordination with the provincial government of Zamboanga del Sur and the Office of Civil Defense (OCD-9) joined hands in the observance of National Disaster Consciousness Month with this year's theme "Ligtas na Bayan, Maunlad na Pamayanan."
The yearly event started on Thursday with a motorcade around the major streets in the city, followed by a simple program at the Executive Building within the city hall complex.
In his message, Civil Defense Officer II Angelito Casinillo of the Office of Civil Defense (OCD) said "the presence of everyone demonstrates that we are united here in the city and province."
"We all know that Mindanao is not anymore spared by typhoons, so we have to be always ready and vigilant," Casinillo said adding "united we stand, divided we fall."
On the other hand, newly elected city mayor Romeo Pulmones said he immediately organized the City Disaster Risk Reduction Management Council (CDRRMC) upon his assumption as acting city mayor on April 16, 2013 per advice of City Interior and Local Government Officer Paulina Gadiano. CDRRMC was inactive during the previous administration.
Mayor Pulmones further said he would give priority the activation of the CDRRMC which is now undergoing reorganization. "We will empower all its members and the Barangay Emergency Response Team (BERT) through trainings and provision of new equipment to be used in times of disaster.

The event was also participated in by the Philippine National Police (PNP), 901 Auxillary Reserved Command (ARESCOM), Bureau of Fire & Protection (BFP), PDRRMC led by Henrito Dogon, Philippine National Red Cross (PNRC), Black Moon Riders, BERT (City & Provincial) and other city offices and employees.
Asia United Bank manager hangs self in Pagadian City
(Mindanao Examiner)
PAGADIAN CITY (Mindanao Examiner / July 4, 2013) – A manager of the Asia United Bank in was found dead and hanging by the ceiling of his house in Pagadian City in the southern Philippine province of Zamboanga del Sur, police said Thursday.
Police said a civilian, Elmie Recapente, phoned the police to say that body of Jeremy Manco, 43, was found inside his house in Alta Tierra Subdivision in Tiguma village.
It said Recapante was the manager of the Asia United Bank which is to open soon in Pagadian City.
"The victim was immediately rushed to Mendero hospital for medical treatment but was pronounced dead on arrival by the attending physician," said Chief Inspector Ariel Huesca, a regional police spokesman.
He said the body was found by neighbors. No other details were made available by the police.
PRO-9 celebrates Police Community Relations Month
By Franklin P. Gumapon (PIA9)
PAGADIAN CITY – Emphasizing the vital role of the community in crime prevention, this year's observance of Police Community Relations (PCR) month will focus on soliciting public support to curb crimes.
A press release issued Monday by the Police Regional Office (PRO)-9 headed by regional director Police Chief Superintendent Juanito B. Vaño said the activities lined up for the month-long celebration include Muslims elders consultative assembly, drug abuse prevention and education symposium, social media seminar workshop, and message development workshop for street children and juvenile delinquents.
PRO-9 also directed the PCR month celebration to enhancing public awareness on its role in crime prevention, underscoring the need for public support and cooperation.
Retired Police Director-General Ernesto V. Belen, Chief Executive Officer, Public Safety Savings and Loan Association Incorporated (PSSLAI) who served as the guest speaker during the opening program held at Camp Gen. Romeo A. Abendan, Mercedes, Zamboanga City last Monday emphasized the importance of PCR month celebration saying that "it serves as the conduit for the Philippine National Police (PNP) in soliciting the support of the community towards the attainment of its assigned tasks."
Belen also led the turnover of 10 computer units donated by PSSLAI to PRO-9. Awarding of prizes to the winners of the different ball games played during the Summer League Sports 2013 was also made in last Monday's opening program. Said sports tournament was sponsored by PRO-9.
In pursuance of Presidential Proclamation Number 764, the entire PNP organization celebrates July of each year as PCR month with the National Police Commission (NAPOLCOM) as the lead agency.
3rd Annual Business Week to showcase investment opportunities in ZamboSur
By Alma L. Tingcang (PIA9)
PAGADIAN CITY - The Pagadian-Zamboanga del Sur Chamber of Commerce and Industry Foundation Inc. (PZCCIFI) will host the 3rd Annual Business Week on July 5-12, 2013.
Ms. Mercedes Lourdes S. Quisumbing, PZCCIFI president said the event will gather at least 200 business and industry leaders, policy and decision makers, entrepreneurs, investors and stakeholders in Pagadian City and Zamboanga del Sur.
This year's theme, "Moving. Ahead. Together." gives emphasis on the partnership and synergy between the business community and government in achieving its goals in such areas as tourism, agriculture and mining.
Quisumbing said participants representing municipal chambers of commerce, trade and industry associations, national and local government officials and the academe will also attend the annual business gathering.
Economy, livelihood top topics Pagadian residents expect in SONA
By Charnyl S. Albarracin [(PNA), LAP/TPGJR/CSA/UTB]
PAGADIAN CITY, Zamboanga del Sur, July 1 (PNA) -– Residents of this city who were asked by the Philippines News Agency about what they expect President Benigno Aquino III to say in his 4th State of the Nation Address (SONA), gave answers that while varied, all pertained to livelihood and economy.
"I expect to hear the President speak on creation of jobs and more plans on infrastructure progress particularly in Zamboanga del Sur. I also expect the President to tackle about free education policies that should be embedded in a larger policy framework and should be offered to all for 'free' so that more children would be in school," April Jay del Socorro, a civil engineering student, said.
"Since the Kasambahay Law was enacted last month, I have nothing more to expect in P-Noy's SONA," Algin Medico, a domestic helper, said as she expressed gratitude to the President for signing the law that protects and gives them standard salary and benefits.
She expressed hope that all concerned agencies will strictly impose the law and monitor the rights of every house helpers.
On the other hand, Jamaila Lariosa, a private firm employee, said she hopes that the Aquino administration will boost efforts to provide livelihood and homes to the poor, homeless Filipinos.
She said as she wants to hear from the President how he plans to alleviate the plight of informal settlers along riverbanks and under bridges.
Lariosa added, "I want to hear about what the President's steps are in addressing the rising cases of murder especially in Zamboanga del Sur wherein the victim's families are still in search for justice."