Zamboanga del Sur News February 2017
Jump to navigation
Jump to search
→ → Go back HOME to Zamboanga: the Portal to the Philippines.
A | B | C | D | E | F | G | H | I | J | K | L | M | N | O | P | Q | R | S | T | U | V | W | X | Y | Z
Create Name's page
Regions | Philippine Provinces | Philippine Cities | Municipalities | Barangays | High School Reunions
---
Province of Zamboanga del Sur - Archived News of Zamboanga del Sur
---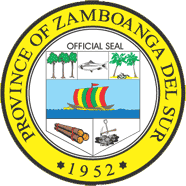 Seal of Zamboanga del Sur Province
Interactive Google Satellite Map of Zamboanga del Sur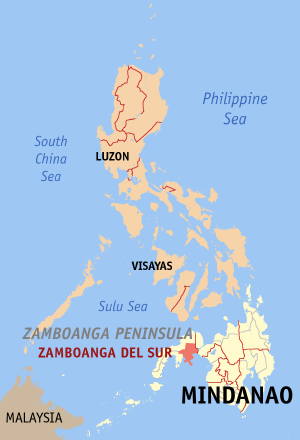 Zamboanga del Sur Map Locator

Municipalities within Zamboanga del Sur

Provincial Capitol of Zamboanga del Sur

Provincial Capitol of Zamboanga del Sur, Santo Niño, Pagadian city
Dietary supplement is a product that contains vitamins, minerals, herbs or other botanicals, amino acids, enzymes, and/or other ingredients intended to supplement the diet. The U.S. Food and Drug Administration has special labeling requirements for dietary supplements and treats them as foods, not drugs.
---
---
Manufacturers and distributors of dietary supplements and dietary ingredients are prohibited from marketing products that are adulterated or misbranded. That means that these firms are responsible for evaluating the safety and labeling of their products before marketing to ensure that they meet all the requirements of DSHEA and FDA regulations.
Lapuyan Falls: The favorite haunt of the fair Subanen maidens of Sitio Baga and all its neighboring areas, usual meeting place with many a young country swain in some secluded cavern beneath the rocky forest lane.

Lakewood, Zamboanga del Sur, Philippines

Village of Pedagan
Wars of ancient history were about possessions, territory, power, control, family, betrayal, lover's quarrel, politics and sometimes religion.
But we are in the Modern era and supposedly more educated and enlightened .
Think about this. Don't just brush off these questions.
Why is RELIGION still involved in WARS? Isn't religion supposed to be about PEACE?
Ask yourself; What religion always campaign to have its religious laws be accepted as government laws, always involved in wars and consistently causing WARS, yet insists that it's a religion of peace?
WHY??
There are only two kinds of people who teach tolerance:
The Bullies. They want you to tolerate them so they can continue to maliciously deprive you. Do not believe these bullies teaching tolerance, saying that it's the path to prevent hatred and prejudice.
The victims who are waiting for the right moment to retaliate. They can't win yet, so they tolerate.

Lintugop, Aurora
Pagadian City, Zamboanga del Sur

Provincial human resource management office of santo niño pagadian city

Civil Service Commision office in santo niño pagadian city
By Claro A. Lanipa (ALT/CAL/PIA9-Zamboanga del Sur)
PAGADIAN CITY (PIA) – The Department of Labor and Employment-Zamboanga del Sur Field Office (DOLE-ZDSFO) will conduct a one-day refresher course relative to surveillance and rescue operations on child labor (Sagip-Batang Manggagawa) on March 2 at Springland Resort, this city.
DOLE-ZDSFO head, Camilo A. Encila Jr. said the conduct of this training aims to address the issue on child abuse, exploitation, discrimination and minimize the prevalence of child labor.
Partner agencies such as the Philippine National Police (PNP), Commission on Human Rights (CHR), Department of Education (DepEd), Department of Social Welfare and Development (DSWD) and officials of the urban barangays in the city with high prevalence of child labor will be invited to attend this activity.
Ms. Jorelyn P. Locsin, labor and employment officer, will discuss RA 9231, otherwise known as the Anti-Child Labor Law and RA 9208 or the "Anti-Trafficking in Persons Act of 2003," to include illegal recruitment.
Representatives of the PNP-Women and Children Protection Desk (PNP-WCPD) will also talk on the protocol in the conduct of surveillance and rescue operations.
A representative of the Commission on Human Rights (CHR) will also explain the preparation and drafting of affidavit.
By Claro A. Lanipa
PAGADIAN CITY February (PIA) – The Overseas Workers Welfare Administration IX (OWWA-9), in collaboration with the Department of Trade and Industry (DTI) and Land Bank of the Philippines (LBP) conducted a two-day entrepreneurship and organizational development training for Overseas Filipinos Workers (OFWs) and their families on February 23-24, at Roxan Hotel, this city.
In a video presentation, OWWA-9 Regional Director Hassan Gabra T. Jumdain said the Php2 billion Reintegration Program started in June 2011. It was launched by then President Benigno S. Aquino III to encourage OFWs to stay in the country and set up their own businesses.
Under the program, an OWWA member can borrow a non-collaterized loan in the amount ranging from PhP300,000 to PhP2 million to be used for enterprise development through the Land Bank of the Philippines (LBP).
The loan has an interest rate of 7.5 percent per annum, payable in five (5) years, with a grace period of two (2) years.
Newly assigned Family Welfare Officer for OWWA-Zamboanga del Sur Satellite Office Deogracias G. Budlong, Jr. said aside from the PhP2-B OFW Reintegration Program, OFWs can also avail the so-called Balik Pinas! Balik Hanapbuhay!, one of the many programs of OWWA for overseas workers.
It is a non-cash livelihood assistance with the aim to provide immediate relief to returning OFW members. Interested applicants shall be given PhP 10 thousand worth of starter kit to start a business.
On the other hand, Mr. Elvis Q. Dablo of the DTI Provincial Office lectured on entrepreneurship, while a representative from the Land Bank of the Philippines talked on the financing aspects of the program.
Some twenty five (25) participants composed of OFWs and their spouses attended the training. (ALT/CAL/PIA9-Zamboanga del Sur)
By Alma L. Tingcang
PAGADIAN CITY, February 23 (PIA) --- The Social Security System announced yesterday that about P7 billion worth of pension will be released to some 2.2 million pensioners starting on the first week of March after President Rodrigo Duterte signed and confirmed the P1,000 additional benefit last Jan 10.
SSS President and chief Executive officer Emmanuel Dooc assured pensioners that they will receive the P1,000 benefit increase starting March 3.
"The P1,000 benefit increase will be received by our pensioners in three distinct payments at three different dates for the months of January, February and March," Dooc said during the Social Security Commission Board meeting.
The additional P1,000 pension increase for the months of January, February and March will be received by the pensioners on March 3, 10 and 17, respectively.
"Starting on April 2017, the benefit increase will be incorporated already in the regular pension," Dooc said.
In a memorandum from the Office of the President, signed by executive Secretary Salvador Medialdea, the national government has approved the proposed increase in the benefits of qualified pensioners and beneficiaries of SSS.
"Upon representations made by SSS, and subject to existing laws, rules, and regulations, please be informed that the P1,000 increase in benefits of qualified SSS retirees, survivors, and permanently disabled pensioners effective January 2017, has been approved," the order read.
All retirees, survivors and permanent disability pensioners will receive the P1,000 additional benefit. The additional benefit also covers all future pensioners of the SSS.
Meanwhile, for regular benefits, SSS has been releasing P7.4 billion per month since January 2017.
On top of this, SSS has allotted about P6.9 billion for the release of the additional P1,000 benefit for the first quarter alone.
Total projected additional benefit expenditures for the first year of implementation of the pension hike is seen at P32 billion.
Almost 2.2 million SSS pensioners are expected to receive the initial additional benefit. The number of pensioners is expected to increase with about 150,000 new retirees every year.
Likewise, Social Security Commission (SSC) Chairman Amado Valdez welcomed the decision of President Duterte.
"We would like to thank the Office of President Duterte for the support on this issue. To our pensioners and members, thank you for your patience and this is just the first good news that will come from me. There are more to come," Valdez said.
"This is a concerted effort. The administration really wanted to improve the level of living of the Filipino people. Those who have less in financial aspect will have more in this pension hike. We have a new inspiration to work for more after this success," he added.
By Gideon C. Corgue (ALT/GCC/PIA9-Zamboanga del Sur)
PAGADIAN CITY (PIA) — The Department of Health, Regional Health Office IX, in coordination with the Sangguniang Panlungsod is set to conduct a simultaneous Colorful Fun Run 2017 with the theme, "Run for a Healthy Heart" on Thursday, February 23.
Dr. Agnes E. Fernando, head of the DOH Provincial office said the activity is in support to Presidential Proclamation No. 1096 signed in 1973 by then President Ferdinand Marcos declaring the month of February of every year as Philippine Heart Month.
Dr. Fernando said the Philippine Heart Month shall be devoted to the task of effecting the highest possible degree of health care among Filipinos through community involvement in the building of a healthy citizenry through extensive mass education.
She said the 2017 Colorful Fun Run is an advocacy program of the DOH. "It is a 3-kilometer, untimed fun run/walk in which runners and walkers are given colored rubber bands when passing through the color stations," Fernando announced.
"The participants should be physically fit to run with no heart ailments," she added.
Some 22 national government agencies, the local government unit of Pagadian City, and socio-civic organizations have confirmed their participation in the event, according to Fernando.
The 1st Infantry (Tabak) Division, Philippine Army will augment the paramedical team of the Philippine Red Cross and City Health Office by providing the services of a doctor and some nurses.
"Participants should wear their agency t-shirt with logo at the starting line, finish the run and collect the rubber bands of different colors from the 3 stations," Fernando concluded.
By Bong Garcia
AN OFFICIAL of the Rural Transit Management Inc. (RTMI) on Wednesday, February 15, announced they did not receive threat from any lawless group in the region.
RTMI-Zamboanga Area Manager Efren dela Cruz issued the statement after eight passengers of RTMI bus were wounded in an ambush in Zamboanga City.
The police reported the incident occurred around 11:45 p.m. Tuesday in the village of Buenavista, this city.
The RTMI bus was travelling to Pagadian City coming from Zamboanga City when five unidentified gunmen ambushed the vehicle.
Seledonio Sugabo, the driver of the bus, sped off to safety and sought assistance at a military detachment situated several hundred meters away from the place of the incident.
"We were surprised over the incident," Dela Cruz said citing they did not received threat even through letter or text message.
Despite the incident, Dela Cruz said there will be no change in the schedule of trips of the RTMI buses coming from this city to the nearby provinces.
The RTMI buses ply the routes coming from this city to Zamboanga Sibugay, Zamboanga del Sur, Zamboanga del Norte, Iligan, Ozamis and Cagayan de Oro cities.
Dela Cruz said they have adopted measures to avoid a similar incident in the future.
(PNA), RMA/NYP/TPGJR
ZAMBOANGA CITY, Feb. 18 (PNA) -- An in-depth investigation is underway for the gun - slay attempt on a barangay official and his wife in the province of Zamboanga del Sur, the police announced on Saturday.
Senior Supt. Sofronio Ecaldre, Zamboanga del Sur police director, identified the victims as Jerry Señara, 35, and his wife, Lorna, 35.
Señara is the barangay chairman of Saad, Dumingag, Zamboanga del Sur. He and his wife sustained gunshot wounds and were hospitalized.
Ecaldre said the couple was walking along the street near the municipal gymnasium on Friday evening in Barangay San Pedro, Dumingag, when two men on board a motorcycle stopped and shot them.
The gunmen sped off after the incident. They remained unidentified.
Ecaldre has ordered the police in Dumingag town to look into possible angles behind the shooting incident, including the identities of the attackers.
(PNA), LAP/NYP/TPGJR/HIROHITO D. CADION
PAGADIAN, Zamboanga del Sur, Feb. 16 (PNA) -- The Bureau of Domestic Trade Promotion (BDTP), in partnership with the regional and provincial offices of the Department of Trade and Industry (DTI), is holding a five-day 2017 Sikat Pinoy National Food Fair from March 15 to 19.
DTI Provincial Director Maria Socorro said on Thursday that the food fair is part of the series of national trade exhibits aimed to help small and medium enterprises (SMEs) reach a wide domestic market.
The food fair will be held at the Megatrade Halls 1, 2, and 3, 5th Level of Building B, SM Megamall, Mandaluyong City.
Atay said the five-day retail and order-taking activity will feature fresh produce, processed food products and local delicacies from 200 SME manufacturers from all over the country.
She said the fair would also showcase organic products, hydroponics garden, and halal-certified products pavilion of the Bicol Region and selected products of Region 9.
She added that product sampling activities, cooking demonstrations, lectures and one-on-one consultation services will also be held during the fair by the participating government agencies involved in the food industry.
She encouraged the local manufacturers, producers and food processors to join the Food Fair to find market of their products.
She said the food fair is anchored on the theme: "Piling-Piling Pagkaing Pilipino."
By Bong Garcia(BG/SunStar Philippines)
AN EMPLOYEE of an electric cooperative was killed by riding-in-tandem gunmen in Pagadian City, Zamboanga del Sur, the police reported Thursday, February 2.
Zamboanga del Sur Police Director Sofronio Ecaldre identified the victim as Edwin Ligason, 43, an employee of the Zamboanga del Sur Electric Cooperative-1.
Ecaldre said Ligason was shot around 5:24 p.m. Wednesday by one of the two men riding on a motorcycle that blocked his path at Purok Mahigala-on in the village of Bulatok, Pagadian City.
He said a policeman rushed Ligason to the hospital but the victim failed to reach the facility alive.
Two spent shells of caliber .45 pistol were recovered at the crime scene, he added.
By Gideon C. Corgue (ALT/GCC/PIA9-Zamboanga del Sur)
PAGADIAN CITY (PIA)-- The Home Development Mutual Fund (Pag-IBIG Fund) will sponsor a free civil mass wedding for its members dubbed as "I Do. I Do. Araw ng Pag-IBIG."
Ms. Evelyn Tindahan, Pag-IBIG Pagadian branch head said the event will be held on Valentine's Day, Feb. 14 at Mardale Hotel and Convention Center, this city.
Tindahan said this is the second time that Pag-IBIG Pagadian branch will host a free mass wedding. The first was on February 14, 2013 where 129 indigent couples have availed of the program.
Some 50 couples will be joined in a marriage ceremony to be officiated by Mayor Romeo P. Pulmones.
The event is limited to those Pag-IBIG members who registered early since they were accommodated on a first come, first serve basis.
"With this activity, Pag-IBIG hopes to help couples who have been living together without the benefit of marriage due to financial reasons, legalize their union" she said.
The agency will shoulder the registration fee, including free wedding rings, flowers for the bride, venue and reception, and giveaways. "The couple may also have one 'ninong' and one 'ninang' to stand as witnesses," she added.
To add to the festive atmosphere, participating couples will be eligible to win exciting raffle prizes. The grand prize for the lucky winner is a house and lot which will be given nationwide.
With the Pag-IBIG mass wedding, couples can save up for the huge expenses the event will entail.
(PNA), LAP/TPGJR/HIROHITO D. CADION
PAGADIAN CITY, Zamboanga del Sur (PNA) –- Government troops recovered war materials following a clash on Wednesday with New People's Army (NPA) rebels in this province, an official said.
Lt. Col. Virgilio Hamoy Jr., commander of the Army's 53rd Infantry Battalion (IB), said the clash occurred around 1:15 p.m. in Barangay Mati, Tigbao, Zamboanga del Sur.
Hamoy said the clash occurred after troops of the 53rd IB's Bravo Company led by 1Lt. Justin Michael Rabino received intelligence report that the NPA rebels were extorting from the residents in Barangay Mati, Tigbao.
Hamoy said the clash lasted for about seven minutes after which the NPA rebels belonging to the Sandatahang Yunit Panggubatan Kara of the NPA's Western Mindanao Regional Party Committee fled to different directions.
Hamoy said the troops recovered four units of mobile phones, ammunition for AK-47 rifle and caliber .45 pistol, medical kits and backpack with personal belongings and documents of high intelligence value.
He said the troops are tracking down the fleeing NPA rebels.
The military continues to assist the police and the local government units in the intensified conduct of law enforcement operations to expedite the arrest of NPA members in this province.
"We will not allow the NPA to create fear and havoc in any of the communities under Westmincom area of operations, we will make them want to surrender and go back to the folds of the government," Maj. Gen. Carlito Galvez Jr, Westmincom chief said.
(PNA), JBP/TPGJR/HIROHITO D. CADION
PAGADIAN CITY, Zamboanga del Sur, Feb. 12 (PNA) -- A Farmer's Market was launched on Sunday to provide farmers the venue to offer their products for sale.
The Farmer's Market is a joint project of the city and provincial governments in coordination with the Women Empowerment Movement-Rural Improvement Club (WEM-RIC).
City Press Bureau Officer Leah Agonoy on Sunday told the Philippines News Agency that the Farmer's Market, which is located at the City Plaza, will be opened every Sunday from 5 a.m. to 12 noon.
Agonoy said the Farmer's Market will showcase organic agricultural products not only of farmers from this city but to include those of the nearby municipalities of this province.
Agonoy urged residents of the province to patronize the products of the farmers, which are also sold at cheaper prices.
She said the launching of the Farmer's Market was conceptualized by Therence Pulmones, local WEM-RIC president, and Dumalinao municipal Mayor Sweet Cerilles, WEM-RIC provincial federation president, aimed to promote organic farming.
By Norman V. Mendoza
Zamboanga del Sur's most wanted person was arrested by the police on Friday afternoon in Barangay Pagsabungan, Mandaue City.
Eddie Canon, 46, temporarily residing in Sitio Papook, Barangay Pagsabungan, was arrested by the joint operatives of the Regional Intelligence Unit (RIU) 8 led by SPO2 Johnylou Pelin, which is based in Leyte, RIU-9 based in Zamboanga Peninsula and the Central Visayas RIU headed by Chief Insp. Jovito Madriaga, in coordination with the City Intelligence Branch (CIB) of Mandaue City headed by Senior Insp. Ricky Calong.
SPO2 Pelin received information on the whereabouts of the accused that he was hiding in Mandaue City. The joint operatives were armed with an arrest warrant issued by Judge Edilberto Absin of RTC Branch 29 in Zamboanga del Sur.
Police were first looking for him in Davao City where he was allegedly hiding after murdering a Muslim in Davao Del Sur some five years ago.
After more than a year of hiding in Davao City, the suspect allegedly transferred to Mandaue in 2013 with his live-in partner.
The suspect told the police that he was just an accomplice to the murder but went into hiding for fear that the relatives of the victim might get back at him.
Canon is now temporarily detained at the Centro Police Station pending his transfer to Zamboanga del Sur.
Pagsabungan Barangay Captain Bubbles Suson said he knew Canon since the past four years, but he was not aware that the latter has been tracked down by the police.
By Gideon C. Corgue
PAGADIAN CITY, February 10 (PIA)---The Department of Trade and Industry will launch its flagship program dubbed "DTI Bagwis Program" today with the theme "DTI Bagwis @10: A Decade of Products and Service Excellence."
Provincial Director Maria Socorro M. Atay said the "DTI Bagwis Program", formerly known as the DTI-Certified Business Establishment Program was launched on July 26, 2006, which aims to give due recognition to establishments that upholds the rights of consumers and practice responsible business where consumers get best value for their money.
"The DTI will give a Bagwis plaque of recognition to 15 establishments for upholding the fairest and most honest practices and self-regulation," Atay announced.
The awardees are as follows: For the convenient and general merchandise category: Gingin Fairmart, Pagadian Taft Mart General Merchandise, New La Suerte Grocery and General Merchandise, Alvin Bazar, and Mercury Drug Store.
For the appliance/motor/electronic supply center category: Pagadian Best Emporium (Appliance Center), EMCOR Incorporated, Valiant Electronics Supply, and Zamboanga Motor Supply.
For the hardware marketing category: J. Marketing Corporation, Master Hardware Corporation, Nelson Marketing Corporation, Pagadian Paint Trade Center, Pagadian Union Hardware, and Stable Marketing.
Director Atay said the formal program will be held today, February 10, 2017, 2:00 pm at the DTI Conference Room, Capitol Site, Pagadian City. (ALT/GCC/PIA9-Zamboanga del Sur)
(PNA), FPV/TPGJR/RGAAG
ZAMBOANGA CITY (PNA)-- The Department of Agriculture (DA) is undertaking several climate change mitigating measures to cushion the impact of global warming to the agriculture sector in Region 9.
DA Regional Director Constancio Alama told the Philippine News Agency these measures include color coding of the soil, defining of rainfall pattern, and planting of drought and flood-resistant crops.
Alama said color coding of the soil is done based on the outcome of the study on its fertility and climate pattern to determine what variety of crops would be planted in a particular area.
"This will ensure that the right variety of plants will be planted in the area, including fertilizers to be used," Alama said.
He said they already have the rice variety that is drought and flood-resistant, and low fertilizer requirement.
He added that the Bureau of Soils and Water Management (BSWM) is now plotting the color coded map based on soil sampling they conducted in the last quarter of 2016.
He said they are also consolidating data gathered for the past five years, to identify the rainfall pattern of the region.
(PNA), FPV/PR/EBP
PAGADIAN CITY, Feb. 8 (PNA) -- Philippine Center for Investigative Journalism Executive Director Malou Mangahas shared some tips on how to be an effective and responsible journalist during the recently concluded 2017 National Schools Press Conference in Pagadian City, Zamboanga del Sur.
In her keynote speech, Mangahas mentioned that journalists must write accurately, and emphasized that "accuracy" means getting your stories right on the level of facts and context.
"Get it right on the level of facts. Iyon yung pangalan, address, edad, spelling, etc. Also, get it right on the level of context. Ibig sabihin, hindi natin sasabihin na may delubyo kung maliit na sunog lamang ang nagaganap," Mangahas explained.
Mangahas also noted the importance of being fair when writing a story.
"Fairness means best effort to get all sides of the story… There will always be two or more sides to every story," Mangahas said.
Furthermore, Mangahas discussed another discipline that writers must embody, "I always tell my students in journalism to use 'simple, not multisyllabic words' because we are not here to impress but to communicate."
Mangahas reminded the NSPC 2017 delegates that the role of a journalist is not just to tell the acute, obvious and loud stories, but also, to tell stories about crisis, which may become bigger and more essential for the betterment of the nation.
The NSPC enhances the journalistic competence of students through healthy and friendly competitions.
Moreover, it promotes responsible journalism and fair and ethical use of social media.
In 2018, the Department of Education (DepEd) Negros Island Region (NIR) will host this most coveted campus journalism competition in the country.
(ABS-CBN News)
While some lawmakers and members of the Cabinet have urged the lowering of the age of criminal responsibility, a House committee approved a bill seeking to ban the practice of corporal punishment for children.
House Bill 516, "The Positive and Non-Violent Discipline of Children Act", authored by Bagong Henerasyon Party-list Rep. Bernadette Herrera-Dy, was adopted by the House committee on the welfare of children this week.
The draft approved by the committee was the third reading version brought up during the 16th Congress.
Lawmakers had been debating on similar measures since the 14th Congress, committee chair Zamboanga del Sur Rep. Divina Grace Yu said in a statement.
"Since then, this bill has already gone through a lot of honing. We have consistently transmitted this to the Senate, but apparently they never got the chance to approve it," Yu said.
The bill, which bans corporal punishment and other "humiliating or degrading punishment", was built on studies that found that such techniques do not have any clear positive effects on children.
"Most often, corporal punishment only produces anger, resentment and low esteem among children. Furthermore it only teaches the child that violence is an acceptable behavior and become something worthy of emulation," Herrera-Dy said.
Instead of "traditional" punishment such as spanking, imprisonment, and kneeling on salt, the bill outlined several ways to promote positive discipline.
These include implementing motivational techniques to encourage a child to do good, giving a verbal reprimand, and giving children a "time out" from the things they like to do.
Those who implement corporal punishment on children, including parents, yayas, guardians, teachers, members of the clergy, or anyone in charge of caring for them, are subject to the proposed law.
Those who violate it can be punished under existing penal laws, and can be put under intervention programs by social workers.
By Claro A. Lanipa (ALT/CAL-PIA9-Zamboanga del Sur)
PAGADIAN CITY, 6 February (PIA) – A multi-stakeholders' consultation on the Zamboanga Peninsula Regional Development Plan (RDP) and Investment Program (IP) 2017-2022 was conducted on February 3 at Mardale Hotel here.
"The consultation aimed to generate comments and recommendations on the RDP, as well as ensure that development priorities of the province, municipality and city are being considered in the regional objectives, targets, strategies, policies and programs," National Economic and Development Authority (NEDA-9) Assistant Regional Director Phlorita A. Ridao said.
The consultation also encouraged participants and stakeholders in formulating the RDP and Regional Development Investment Program (RIDP) that would chart the development directions in the next six years.
In his message, Governor Antonio H. Cerilles said all government line agencies have their own programs and proposals and suggested that all these should be submitted to the local government units and let the latter analyze if these are pertinent or applicable in their respective locality.
"Have a good development plan to ensure that all the people would benefit from it," Cerilles advised the participants.
He also urged the national government to give the local government units full fiscal autonomy.
As stated in Republic Act 7160 known as the Local Government Code specifically Section 284, "40 percent of the Internal Revenue Allotment (IRA) will be given to the local government unit and to be shared to the barangays, municipalities and province."
But up to now, the LGU's are only given 17 percent, according to the governor.
Similar consultations were also conducted in the provinces of Zamboanga del Norte and Zamboanga Sibugay, and the cities of Zamboanga and Isabela.
Participants to this activity include government line agencies, academe, provincial, city and barangay officials with NEDA as facilitators.
By Gideon C. Corgue (ALT/GCC/PIA9-Zamboanga del Sur)
LABANGAN, Zamboanga del Sur (PIA)--- Col. Felicisimo Budiongan, assistant commander of the Mechanized Infantry Division (MID), Philippine Army cited LtCol Charlemagne F. Batayola Jr. for his outstanding accomplishments during his stint as commander of the 1st Cavalry (Tagapanguna) Squadron.
In a turn-over ceremony held at Camp Jacobo E. Zobel recently, Budiongan said the MID recognized Batayola's achievements saying that "the outgoing commander has implemented different peace initiatives thereby making him a defender of peace in the region."
In his two-year stint as 1CAV commander, Budiungan said Batayola conceptualized programs designed to uplift the lives of indigenous peoples through the successful conduct of focused military operations, medical and dental civic action programs (MEDCAPs), distribution of hygiene kits and school supplies, among others.
"You valiantly fought the good fight and withstood the challenges of your troops while protecting the lives of our people," the official said.
"Congratulations for a job well done! You and your troops are well-trained, mentally and physically fit and prepared to meet the demands of being in the service of the nation," he added.
Meanwhile, Batayola thanked his former and present MID commanders for the trust and confidence afforded him in the discharge of his duties and responsibilities.
He also thanked the officers and enlisted personnel for the camaraderie and support and encouraged them to continue their quest for excellence and not to rest on their laurels.
Lieutenant Colonel Dennis S. Caña, newly-installed commander from the 2nd Mechanized Brigade based in Iligan City thanked the MID leadership for giving him opportunity to serve the unit.
Caña said replacing a well-respected and outstanding leader is a challenge for him. He hopes to match if not, to surpass his predecessors' remarkable accomplishments.
"All his policies in the unit and anything else will remain the same," he assured.
Batayola's new assignment will be at the MID headquarters in Tarlac which requires his experience and expertise.
(PNA), LGI/NYP/TPGJR/HIROHITO D. CADION
PAGADIAN CITY, Zamboanga del Sur (PNA) -- The Department of Environment and Natural Resources (DENR) has designated a new regional director to head the agency in Region 9.
Designated as the new DENR Region 9 OIC-director is Felix Mirasol Jr., who replaced outgoing Regional Director Arleigh Adorable.
Mirasol officially assumed office on Wednesday in a simple but fitting turn-over ceremony held here.
DENR Regional Information Officer Rosevirico Tan said that Adorable has been reassigned to the central office on orders of DENR Secretary Regina Paz Lopez.
Tan said the reassignment of Adorable is part of Lopez order to restructure the 17 regional offices to ensure success of environmental programs and projects designed to help local communities protect the environment and improve living conditions, as well as for the department to carry out its mandate as one of the government's social justice champion.
Mirasol, in his message, extolled the remarkable accomplishments of his predecessor who was at the helm of DENR Region 9 for more than seven years.
Adorable's accomplishments included the completion of the DENR regional office building and other line agencies' buildings, Kalikasan Covered Court, and a mechanized nursery, to name a few.
"It is the acceptance of the key of responsibility that will help me unlock the door of the supportive people of Region 9 and together we will work for the welfare of the community," he said.
Mirasol, who is a forester by profession, joined the government service in 1988 as a forest guard of the Bureau of Forest Development in Region 10.
He rose from the ranks and has held key positions that included Protected Area Superintendent Unit (PASU), Community Environment and Natural Resources Officer (CENRO0, Provincial Environment and Natural Resources Officer (PENRO), and DENR assistant regional director in Region 10.
By Alma L. Tingcang (ALT-PIA9/Zamboanga Sibugay/DILG-9 Press release)
PAGADIAN CITY 3 February (PIA) --- The Regional Peace and Order Council (RPOC) IX is set to conduct its maiden meeting for the year on February 6, 2017 in Zamboanga City with Mayor Maria Isabelle G. Climaco-Salazar presiding.
Mayor Climaco-Salazar will convene the 29-member Council to discuss peace and order and security concerns, to include the anti-illegal drugs situation in Zamboanga Peninsula, among other issues.
She was appointed as Region IX's Peace and Order Council Chairperson by Department of the Interior and Local Government (DILG) Secretary and National Peace and Order Council Head Ismael D. Sueno, and approved by President Rodrigo R. Duterte.
On the other hand, Chief Superintendent Billy B. Beltran, regional director of the Philippine National Police - IX was appointed as the Council's vice chairperson.
The PNP and the Armed Forces of the Philippines (AFP) will present an update on the peace and order situation in the region and their respective accomplishments for 2016.
For its part, the Philippine Drug Enforcement Agency (PDEA) will provide the Council an update on the anti-illegal drugs campaign and concerns on maritime safety by the Philippine Coast Guard, respectively.
The Peace and Order Council in the regions was organized by virtue of Executive Order No, 773 dated January 5, 2009, with the DILG Regional Offices providing the secretariat services.
The Regional POC is composed of the local chief executives of the provinces, mayors of highly urbanized cities, presidents of the League of Municipalities and representatives of component cities' mayors, members of the uniformed sector, various government agencies at the regional level and representatives of the private sector.
DILG IX Regional Director Paisal O. Abutazil, as head of the RPOC IX Secretariat, assured his full support under the stewardship of Mayor Climaco-Salazar.
"As mandated, we are committed to extend full support to the Council as its Secretariat; More importantly, DILG Region IX will continuously work with, coordinate and support the programs and initiatives of RPOC IX in an effort to maintain peace and order and ensure public safety in the entire Zamboanga Peninsula," Director Abutazil said.
The RPOC is the body mandated to recommend strategic actions or activities aimed at promoting, improving or enhancing peace and order and public safety measures, including anti-insurgency measures within the Council's jurisdiction.