Zamboanga del Sur News February 2016
Jump to navigation
Jump to search
→ → Go back HOME to Zamboanga: the Portal to the Philippines.
A | B | C | D | E | F | G | H | I | J | K | L | M | N | O | P | Q | R | S | T | U | V | W | X | Y | Z
Create Name's page
Regions | Philippine Provinces | Philippine Cities | Municipalities | Barangays | High School Reunions
---
Province of Zamboanga del Sur - Archived News of Zamboanga del Sur
---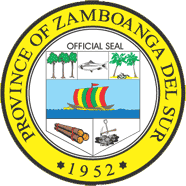 Seal of Zamboanga del Sur Province
Interactive Google Satellite Map of Zamboanga del Sur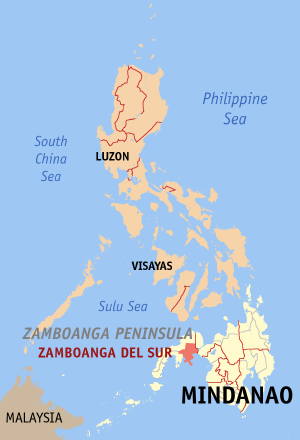 Zamboanga del Sur Map Locator

Municipalities within Zamboanga del Sur

Provincial Capitol of Zamboanga del Sur

Provincial Capitol of Zamboanga del Sur, Santo Niño, Pagadian city
Dietary supplement is a product that contains vitamins, minerals, herbs or other botanicals, amino acids, enzymes, and/or other ingredients intended to supplement the diet. The U.S. Food and Drug Administration has special labeling requirements for dietary supplements and treats them as foods, not drugs.
---
---
Manufacturers and distributors of dietary supplements and dietary ingredients are prohibited from marketing products that are adulterated or misbranded. That means that these firms are responsible for evaluating the safety and labeling of their products before marketing to ensure that they meet all the requirements of DSHEA and FDA regulations.
Lapuyan Falls: The favorite haunt of the fair Subanen maidens of Sitio Baga and all its neighboring areas, usual meeting place with many a young country swain in some secluded cavern beneath the rocky forest lane.

Lakewood, Zamboanga del Sur, Philippines

Village of Pedagan
Wars of ancient history were about possessions, territory, power, control, family, betrayal, lover's quarrel, politics and sometimes religion.
But we are in the Modern era and supposedly more educated and enlightened .
Think about this. Don't just brush off these questions.
Why is RELIGION still involved in WARS? Isn't religion supposed to be about PEACE?
Ask yourself; What religion always campaign to have its religious laws be accepted as government laws, always involved in wars and consistently causing WARS, yet insists that it's a religion of peace?
WHY??
There are only two kinds of people who teach tolerance:
The Bullies. They want you to tolerate them so they can continue to maliciously deprive you. Do not believe these bullies teaching tolerance, saying that it's the path to prevent hatred and prejudice.
The victims who are waiting for the right moment to retaliate. They can't win yet, so they tolerate.

Lintugop, Aurora
Pagadian City, Zamboanga del Sur

Provincial human resource management office of santo niño pagadian city

Civil Service Commision office in santo niño pagadian city
By Gideon C. Corgue (ALT/GCC/PIA9/ZamboSur)
PAGADAN CITY, Feb. 29 (PIA) – The 1st Cavalry (Tagapanguna) Squadron, Mechanized Infantry Division, in partnership with the 1st Field Artillery Battalion (1FAB), Army Artillery Regiment, Philippine Army continue its tradition of sharing with gift-giving and feeding activities for selected indigent schoolchildren in Upper Pulacan Elementary School, Labangan, Zamboanga del Sur on Monday.
Lt. Col. Charlemagne Batayola, Jr., 1CAV commanding officer said at least 50 students from the school were chosen as beneficiaries of the said project. Reaching out to the less privileged sectors of society has always been one of the core commitments of the Philippine Army.
"We give help to those who need it most. It is also a great opportunity for the 1CAV and 1FAB to show love and concern for the schoolchildren," Batayola announced.
Batayola said during the activity, the 1CAV will distribute food packs, toiletries and slippers, while the 1FAB will extend nutritional assistance to help improve the health status of the children.
It can be recalled that in November, 2015, the same activities were conducted in the school but there were only few beneficiaries.
Batayola thanked GMA7 and Philippine Army Finance Center Producers Integrated Cooperative (PAFCPIC) for actively supporting the project.
(PNA), RMA/PND/RSM
MANILA (PNA) -- Malacanang condemned the killing of a Zamboanga broadcaster appealing to the public to support a thorough investigation of the case for its immediate resolution.
It was reported that UNESCO chief Irina Bokova condemned the killing of Elvis Ordaniza, a Zamboanga Del Sur journalist.
Asked to comment on the Ordaniza killing, Undersecretary Manuel Quezon III of the Presidential Communications Development and Strategic Planning Office said it is always a cause of grave concern and great outrage that journalists should die for doing their jobs.
"In these cases, we should bear in mind that there is a task force that has been setup and that we can point to cases moving faster," he told dzRB Radyo Ng Bayan on Saturday.
Media killings like the case of Ordaniza requires thorough investigation to bring the perpetrators to justice.
"So let us all call for and support the thorough investigation of this terrible tragedy to ensure that a case that is water tight is filed," Quezon said.
"And let us also appeal dahil at the end of the day even the best investigation will only take you so far."
But Quezon also said that the case is already in the disposition of the court and the executive branch can do nothing about the pace of the litigation in the court.
"There have been many instances when we have all been waiting for justice and a resolution dahil mabagal ang proseso sa korte at independiente po ang mga korte, walang magagawa ang pamahalaan doon," the Palace official said.
"And it requires our constant appeals to the judiciary in a respectful but firm manner to bear in mind that justice delayed is justice denied."
Ordaniza was very critical against the proliferation of prohibited drugs and illegal gambling and police suspected that he was gunned down because of his stand against drugs and gambling.
Elvis Ordaniza, 49, works for the dxWO Power 99 FM of the Times Broadcasting Network based in Pagadian City.
Police said Ordaniza was gunned around 7:10 p.m. Tuesday, February 16, at Purok Bagong Silang in the village of Poblacion, Pitogo in Zamboanga Del Sur.
By Claro A. Lanipa (ALT/CAL/PIA9-Zamboanga del Sur)
PAGADIAN CITY Feb. (PIA) – The Department of Trade and Industry Zamboanga del Sur Provincial Office is set to establish two more "Negosyo Centers," one in every district of the province for this year.
DTI Provincial Director Ma. Socorro Malate Atay during the 60th meeting of the Zamboanga del Sur Micro, Small and Medium Enterprise Development Council (ZDSSMEDC) last Monday disclosed that the two Negosyo Centers will be established in Molave (first district) and tentatively in Guipos (second district).
"The host municipality will provide the space/building for the center while DTI will do the improvement or repair of said building to include the putting up of equipment and internet connections," Director Atay said.
The target budget for each of the Negosyo Centers is almost P1 million.
The establishment of Negosyo Centers in all provinces is one of the salient features of Republic Act 10644 otherwise known as the "Go Negosyo Act of 2014."
It could be recalled that last May 25, 2015 the first ever Negosyo Center in the region was established at the DTI Provincial Office, Capitol Complex, this city.
Aside from business name registration, all technical assistance in the form of entrepreneurship development, product development, marketing, coaching, product design, exhibit, consultancies, handholding, and mentoring the entrepreneurs will happen in the Negosyo Center.
Relative to this, DTI will also conduct Youth Entrepreneurship Summit come March 14, 2016 at Alindahaw Hotel. "Some 500 to 700 graduating college students are expected to attend the summit," Dir. Atay announced.
She said the summit aims to encourage the youth to become entrepreneurs instead of seeking employment from the government.
By Aries Joseph Hegina (CDG, INQUIRER.net)
The head of the United Nations Educational, Scientific, and Cultural Organization (Unesco) has condemned the killing of radio broadcaster Elvin Ordaniza, a vocal critic against the proliferation of prohibited drugs and illegal gambling in Zamboanga del Sur, last February 16.
"I condemn the killing of Elvis Ordaniza," said Unesco director-general Irina Bokova in a statement issued on Wednesday.
Bokinova also urged government authorities to act swiftly on Ordaniza's case and bring his killers to justice.
"Journalists must be able to carry out their work in reasonably safe conditions, which is why I urge the authorities to spare no effort in bringing its perpetrators to justice," she said.
Ordaniza was shot by a lone gunman at around 7:10 p.m. in his home at Purok Bagong Silang in the village of Poblacion, Pitogo town.
He was rushed to a hospital but was pronounced dead-on-arrival. Empty shells of a caliber .45 pistol were found at the crime scene.
The 49-year-old radio broadcaster has a public affairs program in dxWO Power 99 FM based in Pagadian City where he was critical against the illegal gambling and prohibited drug trade in the province.
The Unesco issues a statement on the killings of journalists in line with Resolution 29 or the "Condemnation of Violence against Journalists" adopted by Unesco Member States at the Organization's General Conference of 1997.
By Dan Toribio Jr.
Four wanted persons were arrested over the weekend in separate cases regionwide.
Police Regional Office spokesperson Chief Insp. Rogelio Alabata disclosed that Jefrey Humpa y Cadugdug, 29, a resident of Purok Linubihan, Barangay Bulawan, Lapuyan, Zamboanga Del Sur surrendered to Lapuyan Municipal Police Station around about 7a.m. last Friday.
Humpa had a warrant of arrest issued by Judge Edilberto G. Absin, presiding judge of the 9th Judicial Region, Branch 29, San Miguel, Zamboanga del Sur for murder with case number 13-078.
Juanito M. Antipuesto, 74, married, a farmer and a resident of Purok 2, Barangay Penoles, Lakewood, Zamboanga Del Sur was arrested by men of the Lakewood Municipal Police Station around 3:20 p.m., Friday.
Antipuesto had a warrant of arrest issued by Judge Benjamin R. Lanzaderaz, presiding judge of RTC 9, Branch 22, Pagadian City.for violation of R.A. 9262 with case number 12634-2k16 and recommended bail bond of P12,000,
Marlon Molijon, 42, single, a laborer and a resident of Purok San Juan, Barangay Waterfall, Aurora, Zamboanga Del Sur was arrested by policemen of the Aurora Municipal Police Station around 11:05 p.m. Friday
Molijon was arrested on the strength of warrant for three counts for sexual abuse with case numbers 16-10, 1254; 16-10, 1255; 16-10, 1256.
The warrant was issued by Judge Analyn R. Costanilla of RTC Branch-30, Aurora, Zamboanga del Sur with no bail recommended.
MyrlaSungag Y Labad, 52, married, a public school teacher and presently residing in Barangay Mahayahay, Aurora, Zamboanga Del Sur was arrested by policemen of Tukuran Municipal Police Station at 5:00 p.m. Friday in Lower Campo Islam, Labangan, Zamboanga del Sur.
Sungag had a warrant issued by Judge Norlinda Amante-Descallar, acting presiding Judge of 9th MCTC, Labangan, Zamboanga del Sur, for Perjury with a case number 1584-T dated December 3, 2015 with bailbond of P 6,000.
By Gideon C. Corgue (ALT/GCC/PIA9-ZamboSur)
PAGADAN CITY, Feb. 23 (PIA) –To actively involve persons with disabilities (PWDs) and advocates to be part of the frontline advocacy movement, the National Council on Disability Affairs (NCDA) conducted a Trainers' Training for Speakers' Bureau on Disability Rights Promotion on Feb. 17-19 at Guillermo Hotel here.
NCDA Acting Executive Director Carmen Zubiaga, in an interview with Philippine Information Agency (PIA9) said the training was designed to promote PWDs' rights, welfare and development in local governance and to make them part of the inclusive growth.
"We want the PWDs to assert their rights as citizens of their own community and be part of inclusive growth," Zubiaga explained. "We also want to develop advocates from the LGUs to push disability rights in local governance," she added.
Zubiaga said that the NCDA is conducting the training so that the LGUs will get the seal of good local governance. She said the first leg of the training was held in Iloilo City in October, 2015, and the second leg in Pagadian.
"We expect that after the training, PWDs will be part of the local poverty alleviation team in every municipality. This way, they can propose their own project and be part of the government's Bottom-Up Budgeting (BUB) that will be implemented in LGUs," Zubiaga pointed out.
She also encouraged the LGUs to fully implement Republic Act 10070 otherwise known as "An Act establishing an institutional mechanism to ensure the implementation of programs and services for persons with disabilities in every province, city and municipality."
Meanwhile, PIA-7 Regional Director Minerva Newman, the event's resource speaker was very happy with the response shown by the participants in the 3-day activity saying that they all appeared to be attentive, cooperative and enthusiastic.
Newman said during the workshop session, the participants were encouraged to come up with emerging roles as an advocate of their own rights and for them to be aware of those rights.
"They were also taught on how to deal with media and conduct their own interviews as a way of promoting their rights," she added.
Newman said the PWDs need our help.
"They need all the help that they can get so that they will be able to stand on their own and boost their confidence. Their rights should be given attention for them to be active partners in nation-buiding," Newman concluded.
By Gideon C. Corgue (ALT/GCC/PIA9-ZamboSur)
GUIPOS, Zamboanga del Sur (PIA) – The commander of the 1st Infantry "Tabak" Division challenged the newly-assumed commander of the 53rd Infantry (MATAPAT) battalion to do his utmost best in leading the unit.
MGen. Gerardo F. Barrientos, Jr. in his message during the change of command ceremony held recently at Camp Major Cesar Sabido in Guipos town challenged Lt. Col. Virgilio Hamos, Jr., to perform better. His predecessor, Lt. Col. Alvin Luzon has accomplished outstanding achievements when he led the unit from February 12, 2014 to February 12, 2016.
During the ceremony, Luzon received numerous accolades from provincial and municipal officials, civil society organizations, and other stakeholders in recognition for his outstanding contribution making Zamboanga del Sur "peaceful and ready for development" province.
Having known Hamos as a good performer when he was assigned at the 4th Infantry Division, Cagayan de Oro City, as they worked together in the intelligence community, Barrientos is confident that he can carry out his duties and responsibilities as the new commander.
Meanwhile, Barrientos encouraged Hamos to have a clear vision and execute goals effectively, create a positive direction on what he wants to achieve, make things happen, and make a difference.
"I challenge you to make the 53rd IB a more improved battalion and ensure that we will be able to achieve a more secure society," Barrientos urged.
"As you assume command of this unit, you have to maintain good rapport with the local chief executives," Barrientos declared adding that stakeholders' engagement contribute to the attainment of the objectives of the Internal Peace and Security Plan (IPSP) or Bayanihan which was fully implemented by his predecessor.
Hamos was proud that he was given the opportunity by the Tabak commander to lead an organization previously under the sterling leadership of Lt. Col. Alvin Luzon who has accomplished much during his 2 year stint in the unit.
"As your new commander, I vow to continue the vision and programs that my predecessor has started with much dedication," Hamos assured.
"I will build upon your accomplishments. I will do what an officer must do, that is, to accomplish the mission. To the men and women of the 53rd IB, I offer you my full commitment to serve. I will work with you, struggle with you, and fight with you," Hamos concluded.
(PNA), JMC/TPGJR/HIROHITO D. CADION
PAGADIAN CITY, Zamboanga del Sur, Feb. 22 (PNA) -– The Bureau of Internal Revenue (BIR) through Revenue District Office No. 92 has registered in 2015 a 10.89 percent increase in collection of taxes representing PHP56,777,761.
Myrna Maslamama, RDO-92 officer-in-charge, told the Philippines News Agency on Monday they have collected a total of PHP857,419,612.74 in 2015 which is higher by PHP56,777,761.57 compared to the PHP800,641,851.17 collection in 2014.
Maslamama said they registered an increase in taxes collection in 2015 despite they failed to meet the PHP1,061,258,000 target collection representing a decline of 19.59 percent.
For this year, Maslamama said they were tasked to collect almost PHP1.3 billion, which is 44 percent higher than last year's target collection goal.
However, she is confident they will be able to meet this year's target collection goal with the new approach they adopted under the leadership of Aminoding Macarampat, the new RDO-92 chief.
She said part of the new approach is the conduct of series of seminars and trainings to educate the taxpayers from the city and municipal level down to the barangays.
She said they included in the tax education drive the barangay officials, bookkeepers, tax agents, medical practitioners, professionals and business establishments.
"RDO Macarampat believes that a well-informed taxpayer is a compliant taxpayer," she added.
She said they have noted in the course of conducting the seminars that several taxpayers are not aware of their withholding tax liabilities.
She said there are store owners who do not have the knowledge that they have to register with the BIR aside from securing business permits from the local government units.
She said they are also conducting tax mapping in the different towns to include the inspection of cash registered machines and the use of official receipts.
Maslamama urged the taxpayers to comply their obligation in filing the income tax return on April 15.
BIR's RDO-92 has jurisdiction over the entire province, which comprises of one component city and 26 municipalities.
By Roel Pareño (philstar.com)
ZAMBOANGA CITY, Philippines - A couple was injured in grenade explosion pre-dawn Wednesday staged by a spurn suitor in a village of Vincenzo Sagun town, Zamboanga del Sur, according to police.
Chief Inspector Rogelio Alabata, spokesman of the Police Regional Office (PRO) 9, identified the victims as Jameson Alyosada Maglangit, 24 and his live-in partner Roxanne Lagawan Danias, 31, both temporarily residing at Purok Cadena de Amor, Barangay Kabatan.
Alabata said police investigation disclosed the victims were dating in a kiosk when a man lobbed a grenade which hit both.
Police further reported that the suspect, later identified as Junnifer Manaya, was a spurn suitor of Danias. He fled the scene immediately after the blast.
Maglangit sustained shrapnel injuries in his lower legs while Danias was injured on her wrist. Both were rushed to the Margosatubig Hospital for treatment.
Alabata said manhunt was launched for the arrest of the suspect.
By Claro A. Lanipa (DSWD9/ALT/CAL/PIA9-Zamboanga del Sur)
PAGADIAN CITY - An ever reliable and dependable housewife, she has never failed to support her husband'splight.
Mercy Estrella, 48 years old, a native of Margosatubig, Zambonga del Sur was married to Mycon Estrella, a local of barangay Tilasan, RT Lim, Zambonga Sibugay. Being married for 25 years, they are blessed with four children, two sons and two daughters. Mercy works in the farm together with his husband who is a tractor and a thresher operator. To supplement their income, they plant corn, bananas and vegetables.
Kalahi-CIDSS volunteer
As a resident of the barangay, Mercy saw the importance of community involvement to which she learns from his husband Mycon, an active volunteer and the Barangay Sub-Project Management Committee Chairperson (BSPMC) of Kalahi-CIDSS as well.
"Pinaagi sa pagtambong sa mga asembliya ug mga meeting, nahibaw-an namo ang programa sa Kalahi –CIDSS" she said, (It is through attending meeting and assemblies that we have heard of the Kalahi-CIDSS). And to show her support to her husband, she has also devoted her time to volunteer in the program.
Kalahi-CIDSS employs community-driven development (CDD) strategy that gives people authority to decide for their community in ensuring that their needs are met and addressed by empowering them to become active citizens of the country.
"Nagboluntaryo gyud mi aron amang mahatagan kahapsay ug kasayon kay kini among lugar medyo lisud-lisud kon hisgutan nato ang pagpagawas sa mga produkto bisan sa ing ani lang makonhoran ang kalisud sa pagpagawas sa among mga produkto", Mercy cried. (We volunteered to make things better and easier for us because noticeably our place is really difficult interms of transporting our farm products, even in this particular issue alone we can help lessen the difficulty we are experiencing with our products).
A viable project
Since farming is the primary source of living of Barangay Tilasan, the increasing struggle in transporting products from their farm to the barangay center has driven them to identify their desired sub-project, which paved the way to the construction of concrete pathway connecting the farm area of Purok Coconut to the barangay center of Purok Bamboo.
The people of Tilasan were pleased to find out that their sub-project was approved and prioritized, in fact they are one of the 11 barangays whose sub-project was prioritized under the first cycle. Mercy couldn't contain her happiness and excitement primarily because they knew about the opportunity that awaits the women of Barangay Tilasan as soon as the implementation of the sub-project begins.
The chance to work will help their husbands in terms of earning for their families. And aside from the earnings, she was also grateful of the learning she acquired from the program. This is also a chance to show the people that it is not just the man who can do the work in this certain project; hence she served as role-model to them.
Women eager to help and participate
"As the BSPMC chairperson, I saw my fellow volunteers actively participating especially in the hard labor. The people were so determined to get the sub-project done, driven with eagerness; the women also help in getting water and in mixing cement," Mycon relates in the vernacular.
Noticeably, during the pre-construction conference a lot of women were eager to participate in the construction of the project. Undeniably, they were skillful enough to take on the man's job.
During the implementation stage, the challenges were on the limited quality washed-sand due to the poor quality of sand delivered by the supplier, and also the need for large amount of water on site.
"Daghan natabang ang mga kababayen-han, aktiboang mga babaye nga volunteers sa pagdawat ug pagbantay sa mga materyales nga madeliver sa project site," their forem an Archie Rivera confirmed. (The women volunteers didhelp a lot; as a matter of fact they were so active in securing the materials delivered at the project site).
The youth in their community were encouraged to help because they were moved upon seeing some women working in the construction and the rest of the people in Tilasan saw that women can also do some work and take part in the sub-project of Kalahi-CIDSS.
Kalahi improves living condition
"Sa akong na experiensiyahan ug nasaksihan lahi sa una ug karon, ang among kalisud pag-umara ug panimalay, karon naa na ang Kalahi nagtaas ang panginabuhi gumikan sa pagtrabaho", she recalls. (Based on what I've experienced and witnessed, which is different from before, we used to live a hard life considering its only farming we do for living and doing household chores. With the entry of Kalahi-CIDSS we've notched a level higher interms of earning a living through the job-opportunities).
With a physical accomplishment running to 87.16%, the people of Tilasan couldn't wait to see how this sub-project will take effect on their farming activities.
Mercy felt really grateful and proud to be part of Kalahi-CIDSS. More importantly shebelieves she has been a model to her children and to the people in barangay Tilasan, for she has shown them how resilient she is with work despite being a woman.
By Claro A. Lanipa (ALT/CAL/PIA9-Zamboanga del Sur)
PAGADIAN CITY, Feb. 18 (PIA) – The Inter-Agency Council for Filipino Families awarded the family of Mr. and Mrs. Alexander B. Bulahan as the city's Modelong Pamilyang Pilipino 2015 in a simple ceremony held at the Executive Function Hall on Monday, February 15, 2016.
Ms. Teresita A. Roldan, officer in charge, City Social Welfare and Development Office (CSDWO) in her welcome message said this is a long overdue event, since the awarding should have been done last September 2015 during the Family Week celebration. The Search for the Modelong Pamilyang Pilipino was supposedly one of its highlights.
"Because of the so many activities and undertakings during year-end of 2015 andthe start of 2016, this recognition ceremony was delayed," Roldan explained.
Meanwhile, Ms. Pacita S. Aso, Social Welfare Officer II, DSWD-IX and chairperson of the Search for Modelong Pamilyang Pilipino 2015 said the search is a continuing activity of the government to give due recognition to exceptional families who have manifested sense of values and character worthy of emulation by the community.
Mr. Alexander B. Bulahan, 68, was a former member of the Philippine Constabulary (PC), and a retired second lieutenant in the Armed Forces of the Philippines (AFP), while Mrs. Remedios M. Bulahan, 59, is presently the Education Program Supervisor of the Department of Education (DepEd), Pagadian City division.
The couple has three siblings, the eldest son Jefferson is presently the district manager of one of the country's leading financing company, RFC, Jennifer is a licensed medical technologist and currently employed in one of the big hospitals in the United Arab Emirates (UAE), and the youngest Jeazel Mae is still studying at Xavier University, Cagayan de Oro City as a scholar.
The couple is actively involved in the church and community activities. Mr. Bulahan is a consistent awardee of the Knights of Columbus and a church faculty, while Mrs. Bulahan who is with the DepEd is involved in several programs such as Gender and Development (GAD) to include child and women development and protection, among others. She is also a member of the Catholic Women's League (CWL).
In her acceptance speech, Mrs. Bulahan expressed her heartfelt gratitude to God Almighty for all the blessings and graces that their family have been receiving especially the blessing of good health.
"My family is just so fortunate enough to be chosen as the model Filipino family despite so many model Filipino families in the city," she said.
"We are just ordinary parents whose dream is to see our children with flying colors in the future," she continued.
"I consider this very momentous time of my life as the most special gift given to me by God. Because to become a model Filipino family is not an ordinary blessing to us. This is one of the best that happened in my life and accept it with all humility,To God Be the Glory," she whispered.
The model couple received a plague of recognition and a cash award from the city government.
By Gideon C. Corgue (ALT/GCC/PIA9-ZamboSur)
TUKURAN, Zamboanga del Sur, Feb. 17 (PIA) – A total of 82 blood bags or an equivalent of 36,900 units of blood were collected from donors during the bloodletting activity initiated by the local government unit (LGU) on Feb. 15 at the municipal gym here.
The activity was actively supported by the Philippine Red Cross, 1st Field Artillery Battalion, Mechanized Infantry Division, 1st Cavalry Squadron, Army Artillery Regiment, and other stakeholders.
Mayor Francisvic S. Villamero in his message said the bloodletting activity is a regular program of the LGU designed to help those in need of blood especially the poor.
"Today's activity which carries the theme, 'Give Blood, Save Life' is designed to save lives especially the poor people in our society," Villamero said.
"We consider this a special activity of the LGU because this is the time that a person donates blood to someone whom he doesn't know," Villamero, who was the first person to donate blood, said.
He said the LGU conducts the activity quarterly in support to the program of PRC to intensify mass blood donation.
Meanwhile, Capt. Holly John Godinez, civil-military operations officer of 1FAB said the unit has been an active partner of the LGU in mass blood donation.
"Every time the LGU conducts bloodletting activity, the uniformed men of the unit voluntarily donate blood," according to Godinez.
Godinez, also a blood donor said the bloodletting program of the government saved his life.
Godinez recalled that in April 6, 2007 he badly needed blood when he was wounded in an encounter between the government forces and NPA rebels in Lacub, Abra province.
"During the incident, I almost died because of severe blood loss but with the volume of blood that I received from unknown blood donors, it saved my life. Thank God!," Godinez happily said.
Godinez said every time a bloodletting activity will be conducted by the LGU, without any hesitation he volunteers to donate blood saying that it is the right time for him to repay what he owed from blood donors.
"While I am alive and capable to donate blood, I will never stop donating blood," Godinez pledged.
Capt. Donny Val C. Gamao, civil-military operations officer of 1st Cavalry Squadron said the officers and men of the unit has been actively supporting the program.
"Some of the officers and men of the unit are here to support the program. We want to save lives by donating blood to the people especially the poor," Gamao declared.
"We are always alert in donating blood," Gamao said adding that many of the people who need blood are their comrades in the field.
Among those who donated blood were Major Roger Conmigo of 1FAB, PNP personnel, municipal employees, and concerned individuals.
By Gideon C. Corgue (FPG/GCC/PIA-Zamboanga del Sur)
PAGADIAN CITY – Because of its steadfast commitment to deliver better and quality services to member-consumers, the Zambanga del Sur Electric Cooperative, Inc. (ZAMSURECO-I) has won six awards during the Lumens Award for the Outstanding Electric Cooperatives (ECs) for 2015 in an awarding rites at the Philippine International Convention Center, Roxas Boulevard, Pasay City last Dec 2.
The Lumens Award
The Lumens award, which is organized by the National Electrification Administration (NEA), is an annual recognition of best performing ECs nationwide.
In an interview with ZAMSURECO-I general manager and chief executive officer, Engr. Jose A. Raul Saniel, he said "the awards are given to those luminaries in the field of rural electrification and who continue to inspire and make a difference in the lives of many people."
"The NEA recommends all the awardees for their outstanding performance. It recognized the efforts in going beyond the ECs' electrification duties," Saniel quoted NEA Administrator Editha S. Bueno as saying.
Saniel said NEA recognized ZAMSURECO-I's outstanding improvements in its performance resulting in a significant level of improvement in the category.
Special Awards
During the event, Saniel said ZAMSURECO-I garnered the following awards: Electric Cooperative of the Year Award, Special Award for the Triple A Electric Cooperative, Best in Collection Performance Award, Sunshine Electric Cooperative Award (Special citation for regions and ECs with highest number of sitios energized to attain the committed 32,441 sitios), General Manager of the Year Award, Special Citation for EC Leadership For Having Actively Participated and Supported The Agency's Strategic Programs, Commitments and Policies.
"We are happy that the coop was given the Secretary Francisco G. Silva Leadership Award, a citation given for the extraordinary efforts in uplifting the overall operations of the EC through outstanding leadership qualities," Saniel declared.
"We are very proud that ZAMSURECO-I received these awards from NEA in the 2015 Lumens Award, recognizing its efforts in providing better services to its consumer-members," Saniel maintained.
"We are very lucky also that from among the 120 ECs in the country, ZAMSURECO-I was able to reap these awards despite the challenges that we have encountered in our operations especially the power supply problem," the manager added.
Saniel also attributed the coop's achievements to the management, employees and stakeholders saying, "We attribute the remarkable achievements of the coop to the strong and incessant support and partnership between the management, employees and stakeholders and the sound implementation of the policies and programs by the board of directors."
100% collection efficiency
"Saniel attributed the success to the active support of stakeholders particularly the member-consumers. "If they would not pay their electric bills the EC could never achieve the 100 percent collection efficiency,"he said.
The EC, Saniel said, was able to sustain the 100 percent collection efficiency award in 10 consecutive years.
The 48-year-old manager, who only assumed office on January 21, 2006, was also cited for his untiring efforts and commitment to the Sitio Electrification Program, consistent exemplary leadership qualities and achievements in managing the cooperative.
Performance measures
Saniel said the performance measures of the awardees are evaluated on the following criteria: service excellence, operational performance, corporate social responsibility, sustainability and best practices.
Prior to the selection of the luminaries, Saniel said the ECs were supervised by NEA and were rated on their performance based on the following criteria: amortization payment, system loss, collection efficiency, non-power cost and barangay energization.
NEA Administrator Editha S. Bueno served as guest speaker during the awarding rites. She was joined by former energy secretary Jericho Petilla, and former secretary Francisco G. Silva of the Presidential Adviser on Rural Electrification.
By Gideon C. Corgue (ALT/GCC/PIA-Zamboanga del Sur)
PAGADIAN CITY (PIA) –- The father of a 3-year-old kidnap victim was very happy that his son was finally released after being held captive for about 11 months, allegedly by the Abu Sayaff terror group.
JayJay V. Garban, Punong Barangay of Poblacion, Pitogo in an exclusive interview over RMN-DXPR radio station said that he was extremely happy and thankful that his son was turned over to him by the Armed Forces of the Philippines (AFP) on Sunday afternoon, February 7 in Zamboanga City.
"Dako kaayo akong kalipay nga nahibalik ang akong anak. Wala gyud ko magdahum nga makabalik siya nga buhi ug luwas tungod anaa siya sa mga kamot sa kidnappers sa dugay na nga panahon," Garban reported.
(I am very happy that my son has returned. I did not expect that he will come back alive and safe because he was in the hands of kidnappers for a long time.)
Garban thanked the AFP through Brigadier General Alan Arrojado, commander of the Joint Task Group Sulu, the Philippine National Police, Department of Social Welfare and Development, and all government agencies who helped in the recovery of the victim.
Ace Jay, his two-year-old sister Zynielle Jay and 17-year-old bakery worker, Ladegie Tomarong were kidnapped on April 1 of last year. Zynielle Jay was strangled to death and thrown into the sea, while Ladegie was able to escape unharmed.
Garban said his son who was reportedly wandering in the streets of Indanan, Sulu and was spotted by a concerned citizen who immediately reported to the authorities.
Ace Jay was physically unharmed but traumatized after the kidnapping ordeal. He was brought to the hospital for medical examination.
"Motutok lang siya sa akoa ug masulub-on. (He just stares at me and is lonely),"Garban reported.
"Dili siya motubag kung pangutan-on tungod kay ang pinulungan nga iyang nahibaloan pinulungan na man sa Tausog (He will not answer if asked because the dialect that he learned was Tausog)," he added.
Garban said Ace Jay remembers nothing about being separated from his family. "But I am hoping that with time, old photos and several toys that belonged to him will keep back his memory," he said positively.
By Bong Garcia (Sunnex)
THE Federated Zamboanga del Sur Women Empowerment Movement-Rural Improvement Club (WEM-RIC) is enhancing the group's livelihood programs to boost the living condition of its members.
Zamboanga del Sur WEM-RIC president Junaflor Cerilles said the programs are in line with her programs to provide the group members opportunity to be economically stable through sustainable livelihood.
Cerilles said they have identified one village in each of the 26 municipalities and one city in the province to become the beneficiary of the sustained livelihood programs.
The members will also be the ones who will identify where to market their products and "to make it sustainable."
Cerilles said there will be series of trainings on packaging, quality control, and other related activities for the benefit of the WEM-RIC members.
She said the funds to be used for the trainings and livelihood projects are grants from the United States government.
The WEM-RIC members in Pagadian City and Dimataling town will focus on swine production this year, she added.
Some of the other towns will focus in the following livelihood undertakings: Ramon Magsasay, coco sugar and honeybee production; Dumingag, organic herbal medicine; Bayog and Midsalip, meat processing; Guipos, black rice and duck production; Dumalinao, duck egg production; and, Molave, honeybee production.
Cerilles said there are a lot of locally-produced products that are salable not only in the local markets but also in the neighboring provinces and regions.
Some of these products are: native bags produced in Zamboanga City, sukhasim of Sominot town, duck egg production of Tabina municipality, and coco coir produced in Ramon Magsasay that the Department of Public Works and Highways uses in slope protection projects.
(PNA), FFC/PGL/TPGJR/HIROHITO D. CADION
PAGADIAN CITY, Zamboanga del Sur (PNA) -- The Federated Zamboanga del Sur Women Empowerment Movement-Rural Improvement Club (WEM-RIC) is enhancing its livelihood programs for the benefit of its members in this province.
Junaflor Cerilles, federation president, told the Philippine News Agency on Friday the programs are in line with her desire to provide an opportunity to her members to be economically stable through sustainable livelihood.
Cerilles said they have identified one barangay in each of the municipalities to become the beneficiary of the sustained livelihood programs. This province consists of one component city and 26 municipalities.
"At the same time, they (the members) will also be the ones who will identify where to market the products and to make it sustainable," Cerilles added.
She said that for this year, the WEM-RIC members in this city and in nearby Dimataling town will focus on swine production.
The other towns' focus are as follows: Ramon Magsasay, coco sugar and honeybee production; Dumingag, organic herbal medicine; Bayog and Midsalip, meat processing; Guipos, black rice and duck production; Dumalinao, duck egg production; and, Molave, honeybee production.
Cerilles said there will be series of trainings on packaging, quality control, and other related activities for the benefit of the WEM-RIC members.
She disclosed the funds that will be used for the conduct of trainings and livelihood projects are grants from the government of United States.
Cerilles said there are a lot of locally-produced products that are saleable not only in the local markets but also in the neighboring provinces and regions.
Some of these products are native bags produced in this city; sukhasim of Sominot town; duck egg production of Tabina municipality; and, coco coir produced in Ramon Magsasay, which the Department of Public Works and Highways (DPWH) uses in slope protection projects.
Meanwhile, she expressed her heartfelt gratitude to the provincial government and other local government officials for support extended to the livelihood undertakings of the WEM-RIC.
By Claro A. Lanipa (FPG/CAL/PIA9-Zamboanga del Sur)
PAGADIAN CITY (PIA) - In support of the Civil Registration Month celebration, the city government here will conduct a mass wedding dubbed "Kasalan ng Bayan" on Feb. 14 at the Function Hall, City Commercial Center (C3), this city.
This year's theme is "Makiisa. . . Makisali sa Dekadang CRVS" (Civil Registration on Vital Statistics."
Ms. Paulita S. Sergas, registration officer IV of the Civil Registrar's Office disclosed that a total of 88 couples have already registered and complied with the necessary requirements for the Kasalan ng Bayan on Valentines Day.
Sergas said 44 of the 88 couples who will join the mass wedding, are with "live-in" partners for less than five years and the other half are "new copuples."
"The wedding is free-of-charge and each couple will only pay P100 for the marriage license, which is an accountable form, and P220 for the CENOMAR," Sergas said.
Mr. Bernardo C. Martinez, acting provincial statistics officer of the Philippine Statistics Authority-Zamboanga del Sur will give his message during the occasion and Mayor Romeo Pulmones will serve as the solemnizing officer.
Other local government units (LGUs) also hold free mass wedding in February as the love month, and as one of the highlights during the observance of civil registration month.
It could be recalled that former President Corazon C. Aquino had issued Presidential Proclamation No. 682 declaring every February of each year as civil registration month to remind the citizenry of their duty to register acts and events concerning status of persons and enhance nationwide awareness and appreciation of the legal, administrative and statistical values of the civil registry documents.
By Gideon C. Corgue (ALT/GCC/PIA-Zamboanga del Sur)
PAGADIAN CITY, Feb. 10 (PIA) –- The local chief executive on Sunday expressed gratitude to the Filipino-Chinese Chamber of Commerce (FCCC) for its contribution to the economic boom of the city.
Mayor Romeo P. Pulmones in his message on the eve of the Chinese New Year celebration at Plaza Luz said the FCCC has served as a backbone of the city's economy.
It is a glaring fact that Filipino-Chinese businessmen here own large businesses such as: hotels, restaurants, shopping malls, office buildings, and other related establishments. They owe their success in business to frugality and hard work.
Pulmones lauded the FCCC for their keen business sense and acknowledged their strong support to the government especially during his term as mayor.
"During my first term as mayor, it was the Filipino-Chinese community who helped me in implementing programs and projects that would benefit the poor people," Pulmones announced.
Pulmones also said the city has achieved a peaceful environment due to the active support of Filipino-Chinese community.
As a gesture of saying thanks to the FCCC, he said the local government unit (LGU) has encouraged and supported the Filipino-Chinese community in celebrating Chinese New Year for straight eight years.
Meanwhile, 1st District Representative Victor J. Yu lauded the LGU and FCCC for partnering in organizing the Chinese New Year celebration every year. The Filipino-Chinese community inspires the public by showcasing the richness of their culture and traditions through songs and dances.
"I would like to congratulate both the city government and FCCC for initiating this important event – the Chinese New Year where the Filipino-Chinese are given the privilege to share the richness of our culture and tradition through songs and dances," the lawmaker said who is also a Filipino-Chinese.
Yu also cited the FCCC's important role in the historical, cultural and economic development of Pagadian City.
"About 80 to 95% of our Filipino-Chinese community here are into business and have been active partners of the LGU in nation-building," Yu concluded.
By Gideon C. Corgue (ALT/GCC/PIA-Zamboanga del Sur)
PAGADIAN CITY, Feb. 9 (PIA) –- The National Police Commission (NAPOLCOM) will open its website for the NAPOLCOM 2016 Online Exam Application System this February.
In an interview with NAPOLCOM-9 Regional Director Atty. Pablito M. Abad, Jr., he said that starting February 8, the website will be activated at exactly 12 noon where qualified applicants for the PNP entrance exam can secure a request for schedule of filing on a first come-first serve basis.
Abad said the online application schedule are as follows: Feb.8-12 for Police Officer I; Feb. 15-19, promotional examinations for Police Officers 2 and 3; and Feb. 22-26, Senior Police Officer, Police Inspector, and Police Superintendent, respectively.
The NAPOLCOM chief said those who can file online during the abovementioned dates may submit the requirements at the nearest NAPOLCOM office.
The online application, Abad said is a major requirement of the applicants to the NAPOLCOM exams slated on April 24, 2016 in designated testing centers nationwide.
The PNP entrance examination consists of questions on general information, verbal reasoning, quantitative reasoning and logical reasoning; while the promotional examinations include general information, police administration and operations, police customs and tradition/values and ethical standards, Abad announced.
Under this upgraded system, Abad said applicants will be pre-processed using information given on-line — where walk-in applicants or those applications sent by mail will no longer be entertained.
He said the applicant should print same reply letter which he will submit personally along with the other documentary requirements to their respective NAPOLCOM regional offices.
"All applicants need to personally come to the office on their scheduled day that will be indicated in the confirmation letter," Abad concluded.
By Allen Abastillas
Police troopers shot and killed a wanted person in Tabina, Zamboanga del Sur last Saturday night.
Ronel "Tata" Bayking, who was wanted in Pitogo, resisted arrest when police came to his house to serve a warrant around 6 p.m. in Barangay Baya- Baya,Tabina.
Police said Bayking grabbed the gun of PO2 Magallanes and shot the arresting officer hitting his right leg. Other policemen opened fire on Bayking, killing him.
Bayking had a standing warrant of arrest for double murder under criminal case number 14-034 and 14 – 035 with no bail recommended. It was issued by Judge Felix B. Rodriguez of the Regional Trial Court in San Miguel, Zamboanga del Sur.
Meanwhile , Police Regional Office 9 Deputy Regional Director for Operations Sr. Supt. Debold Sinas disclosed that police troopers of Naga town, Zamboanga Sibugay, in a joint operations with Highway Patrol Group 9 Zamboanga Sibugay Team recently, apprehended an Isuzu truck loaded with some 1,000 board feet of Gmelina and Mahogany lumber flitches.
By Bong Garcia (Sunnex)
ZAMBOANGA CITY -- Members of the Abu Sayyaf freed on Sunday the three-year-old grandson of Pitogo Mayor Richard Garban in Indanan, Sulu.
Brigadier General Alan Arrojado, Joint Task Group Sulu commander, said the three-year-old hostage (name withheld for being a minor) was spotted "without a companion" by a concerned citizen around 2:42 p.m. Sunday in the village of Buanza.
"Immediately, the concerned citizen approached the child and at the same time informed the military unit of the KV's (kidnap victim's) presence in the area," said Arrojado, who is also the Army's 501st Infantry Brigade commander.
Arrojado did not say whether ransom was paid in exchange for the release of the child.
He said the child was taken to Barangay Tulay, Jolo, and was turned over to the Jolo Internal Defense Force. The victim was then brought to the Trauma hospital in Camp Bautista for medical check-up.
Efforts to contact relatives of the child in Zamboanga del Sur are underway, he added.
Arrojado said they have coordinated with the Department of Social Welfare and Development (DSWD) for the custody of the child while waiting for his family to fetch him.
The three-year-old child was seized on March 31, 2015 by 10 Abu Sayyaf gunmen together with his two-year-old brother, whose body was plucked out from the seawaters of Zamboanga del Sur on April 3, 2015.
Also seized was bakery worker Ledegie Tomarong, 17, who was released on July 20, 2015 in the village of Kagay, Indanan, Sulu.
By Ernie Reyes (InterAksyon.com)
MANILA – The Senate on Tuesday approved on third and final reading several bills seeking the establishment, including the separation, renaming, and conversion, of a total of 41 public schools nationwide.
Sen. Pia Cayetano, chairperson of the Committee on Education, Arts and Culture, said the establishment of new schools would ensure that every child would have a place to study and help decongest overcrowded schools.
She said the proposed measures had earned the recommendation of the Department of Education (DepEd). Five national high schools and a technical school would be established in Pasay City; Sto. Nino, Paranaque City; San Roque, Zamboanga City; Bayog, Zamboanga del Sur; Malangas, Zamboanga Sibugay; and Rizal, Occidental Mindoro.
"The establishment of new schools would help alleviate the burden for students who would otherwise need to attend schools in farther localities," Cayetano said.
Meanwhile, she said 19 high school annexes would be separated into independent schools "to adapt to and better serve the unique educational needs of the community."
The high school annexes are as follows:
Tanglagan National Agricultural and Trade High School in Calanasan, Apayao
Ili School of Arts and Trades in Conner, Apayao
Malinao National High School of Arts and Trade in Padada, Davao del Sur
Don Galo National High School in Paranaque City, Metro Manila
Tinglayan National High School of Arts and Trades in Tinglayan, Kalinga
Matti National High School of Arts and Trade in Digos City, Davao del Sur
La Huerta National High School in Paranaque, Metro Manila
Paraiso National High School in Mahayag, Zamboanga del Sur
Quezon Panitian National High School in Malatgao, Quezon
Tulungatong National High School in Tulungatung, Zamboanga City
Malihud National High School in Bataraza, Palawan
Inil U. Taha Memorial National High School in Brooke's Point, Palawan
Tabio National High School in Mankayan, Benguet
Pasonanca National High School in Pasonanca, Zamboanga City
Carugmanan National High School in Banisilan, Cotabato
Tinorongan National High School in Sangay, Camarines Sur
Talifugo Nationa Agricultural and Trade High School in Conner, Apayao
Cupis National Agricultural and Trade High School in Conner, Apayao
Camp 30 National High School in Atok, Benguet
Also, Cayetano said other proposed bills seek to convert a provincial college into a university and several schools into technical and vocational schools as well as integrated schools that offer complete basic education from Kindergarten to Grade 10 or Kindergarten to Grade 12 for the K-12.
Schools to be converted include the following:
Tarlac Agricultural University in Camiling, Tarlac
Irosin North National High School in Irosin, Sorsogon
Payatan National High School in Goa, Camarines Sur
Dupax Del Norte National High School in Dupax del Norte, Nueva Vizcaya
Bentuco National High School in Gubat, Sorsogon
Tarlac Agricultural University in Camiling, Tarlac
Judge Jose de Venecia Sr. in Dagupan, Pangasinan
Juan C. Pena National Technical-Vocational High School in San Jose, Camarines Sur
Saliok National Technical-Vocational and Skills Training High School in Natonin, Mountain Province
Sadanga National Technical-Vocational and Skills Training High School in Sadanga, Mountain Province
Lakeview Integrated School in Putatan, Muntinlupa, Metro Manila
Cayetano said the Senate approved the renaming of the following schools:
Philippine Public Safety College-Regional Training School in honor of the late Interior Secretary Jesse M. Robredo to be known as Camp Jesse M. Robredo Regional Training Center
National Police Training Institute to Philippine Public Safety College in Consolacion, Cebu
Kasibu National Agricultural School to Nueva Vizcaya Polytechnic Institute in Kasibu, Nueva Vizcaya
Alcantara National Trade School to Romblon National Institute of Technology in Romblon
Juan Lumosad Memoral National High School-Monte Alegre Annex to Monte Alegre National High School in Aurora, Zamboanga City
Milagros School of Fisheries, popularly known as the Masbate School of Fisheries, to Masbate Institute of Fisheries and Technology in Milagros, Masbate
"Schools are pillars of the local community which contributes to the identity and character of the community. The name of a school celebrates the pride and history of its community by adopting the name of the remarkable members of their town," Cayetano added.
She said all schools complied with the guidelines laid down by the DepEd and the Commission on Higher Education (CHEd).
The Senate also passed on third and final reading a bill seeking to declare the Balete Pass in Sta. Fe, Nueva Vizcaya as a national shrine to be known as the Balete Pass National Shrine. The shrine was built in honor of the Filipino heroes during the Japanese war.
According to the bill, the administration and the maintenance of the shrine shall be under the Philippine Veterans Affairs Office. The measure also has the approval of the National Historical Commission of the Philippines (NHCP).
(PNA), LAP/TPGJR
ZAMBOANGA CITY, Feb. 5 (PNA) –- The Department of Agriculture (DA), through its Agri-Pinoy Rice Program, has turned over PhP2.3 million worth of farm equipment to farmer organizations in the province of Zamboanga del Sur.
Carlito Larubis, DA agricultural program coordinating officer, said the beneficiaries are the farmer-organizations in Molave town, which is basically an agricultural community where 91.85 percent of the total land area is devoted to agriculture.
Molave, which comprises 25 barangays, is a first class town in Zamboanga del Sur with a population of 48,939 people as of the 2010 census.
Larubis said the facilities and equipment turned over to the beneficiary farmer-organizations included the following: six multi-purpose drying pavement; three palay sheds; two units rice threshers; four units hand tractors with trailers; and nine collapsible dryers.
Larubis said that each of the multi-purpose drying pavements, which has a size of 15-by-28 meters and four inches thick, cost PhP190,000.
He said the multi-purpose drying pavement were constructed in the barangays of Bag-ong Gutlang, Bag-ong Argao, Parasan, Lower Dumalinao, Dipolo, and Blancia.
The palay sheds, which cost PhP150,000 each, were build in the barangays of Bag-ong Gutlang, Bag-ong Argao, and Lower Dumalinao.
Larubis said the Agri-Pinoy Rice program is aimed to reach the most remote and farthest areas in the region and bring farm mechanization to increase efficiency and reduce post-harvest losses.
The beneficiary farmer-organizations has contributed PhP120,000 counterpart fund.
Dr. Dominga Ramos, Molave municipal agriculturist, said the projects will help increase the rice production and will assure farmers of stable income.
Molave Ireneo Glepa expressed his heartfelt gratitude to the DA for the implementation of the projects in his town.
(PNA), FFC/TPGJR/HIROHITO D. CADION
PAGADIAN CITY, Zamboanga del Sur, Feb. 4 (PNA) -– The Western Mindanao Command (Westmincom) has assured to secure the implementation of the PHP10-billion infrastructure projects that are lined up for Region 9 and Basilan, Sulu and Tawi-Tawi (BaSulTa) provinces.
Lt. Gen. Mayoralgo Dela Cruz, Westmincom chief, told the Philippines News Agency that they will designate troops to ensure the safety and security of the Department of Public Works and Highways (DPWH) personnel undertaking the projects.
Dela Cruz said that the Army Engineering Brigade will undertake the implementation of the projects located in the critical areas.
Eng'r. Don Loong, DPWH secretary in the Autonomous Region in Muslim Mindanao (DPWH-ARMM), said the implementation of some of the lined up infrastructure projects had been delayed due to security concerns.
Loong said he is optimistic that all of the lined up projects will be completed on time with the security assistance of Westmincom.
He said the projects in critical areas will be implemented starting this month.
Dela Cruz and Loong expressed optimism that the completion of the infrastructure projects will spur economic development Region 9 and BaSulTa areas, which are part of ARMM.
(Mindanao Examiner)
PAGADIAN CITY – A southern Filipino town deputy mayor escaped death, but two other people were wounded when gunmen ambushed them in Misamis Occidental province, north of Mindanao.
Police said the politician, Annabelle Hamoy, was travelling in a vehicle in her town in Don Victoriano Chiongbian when gunmen opened fire at their convoy, hitting her driver and a security aide on Monday afternoon.
The deputy mayor was heading to Zamboanga del Sur province when armed men attacked them.
No individual or group claimed responsibility for the ambush and it was unknown if the attack was politically motivated or not. The communist rebel group New People's Army is also actively operating in the province and notorious for attacking civilians and government targets.
The town is also under the so-called "areas of concern" of the Commission on Elections due to political violence in previous elections.
By Gideon C. Corgue (ALT/GCC/PIA-Zamboanga del Sur)
PAGADIAN CITY, Feb. 1(PIA) –- Parents of school children were very supportive to the second round of mass deworming activity conducted on Wednesday by the Department of Health (DOH) and Department of Education (DepEd).
Romeo Cirilo, president of the Parents Teachers Association (PTA) of Tomas Sagun Elementary School (TSES) in an interview with Philippine Information Agency (PIA9) said that parental involvement during the National School Deworming Day (NSDD) was due to the intensified advocacy campaign conducted by the lead agencies.
He said a week prior to the NSDD, an orientation was conducted by the DOH and DepEd at Bay Plaza Hotel where parents were properly informed on the benefits of taking the deworming pill and its side effects.
"The deworming activity is a laudable program implemented by the DOH because this would help prevent intestinal infections in school children. I believe worms also cause poor physical growth and intellectual development," Cirilo said in the vernacular.
During the activity, Cirilo said the parents prepared food for their children, heeding the teachers' advice that children should eat breakfast before taking the medicine or with a full stomach.
Judeleyn Pilotos accompanied her 7 year-old son, Christian, a grade 1 pupil of TSES to personally witness the deworming activity.
Asked if she is willing that her son will take the deforming pill, Pilotos said she is very much willing because it gives educational and social benefits to him.
"Nagtuo ako nga ang programa sa pagpurga sa gobyerno moresulta pagkaangkon sa mga bata ug himsog nga panglawas ug makahibalo pag-ayo sa leksyon sulod sa ilang lawak klasehanan," Pilotos said.
(I believe in the deworming program of DOH because this would redound to the children's healthy life, and better performance in school.)