Zamboanga del Sur News February 2013
Jump to navigation
Jump to search
→ → Go back HOME to Zamboanga: the Portal to the Philippines.
A | B | C | D | E | F | G | H | I | J | K | L | M | N | O | P | Q | R | S | T | U | V | W | X | Y | Z
Create Name's page
Regions | Philippine Provinces | Philippine Cities | Municipalities | Barangays | High School Reunions
---
Zamboanga del Sur - Archived News
---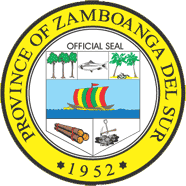 Seal of Zamboanga del Sur Province
Interactive Google Satellite Map of Zamboanga del Sur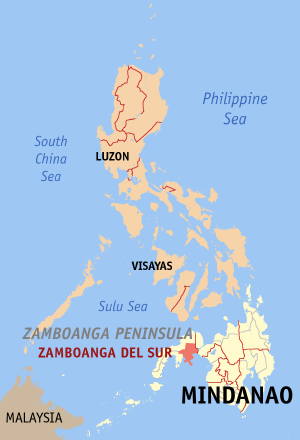 Zamboanga del Sur Map Locator

Municipalities within Zamboanga del Sur

Provincial Capitol of Zamboanga del Sur

Provincial Capitol of Zamboanga del Sur, Santo Niño, Pagadian city
Dietary supplement is a product that contains vitamins, minerals, herbs or other botanicals, amino acids, enzymes, and/or other ingredients intended to supplement the diet. The U.S. Food and Drug Administration has special labeling requirements for dietary supplements and treats them as foods, not drugs.
---
---
Manufacturers and distributors of dietary supplements and dietary ingredients are prohibited from marketing products that are adulterated or misbranded. That means that these firms are responsible for evaluating the safety and labeling of their products before marketing to ensure that they meet all the requirements of DSHEA and FDA regulations.
Lapuyan Falls: The favorite haunt of the fair Subanen maidens of Sitio Baga and all its neighboring areas, usual meeting place with many a young country swain in some secluded cavern beneath the rocky forest lane.

Lakewood, Zamboanga del Sur, Philippines

Village of Pedagan
Wars of ancient history were about possessions, territory, power, control, family, betrayal, lover's quarrel, politics and sometimes religion.
But we are in the Modern era and supposedly more educated and enlightened .
Think about this. Don't just brush off these questions.
Why is RELIGION still involved in WARS? Isn't religion supposed to be about PEACE?
Ask yourself; What religion always campaign to have its religious laws be accepted as government laws, always involved in wars and consistently causing WARS, yet insists that it's a religion of peace?
WHY??
There are only two kinds of people who teach tolerance:
The Bullies. They want you to tolerate them so they can continue to maliciously deprive you. Do not believe these bullies teaching tolerance, saying that it's the path to prevent hatred and prejudice.
The victims who are waiting for the right moment to retaliate. They can't win yet, so they tolerate.

Lintugop, Aurora
Pagadian City, Zamboanga del Sur

Provincial human resource management office of santo niño pagadian city

Civil Service Commision office in santo niño pagadian city
DENR-IX strengthens its information arm
By H. A. Ascura (PIA9)
PAGADIAN CITY - The Department of Environment and Natural Resources (DENR) Region IX, recently conducted a three-day orientation workshop and action planning on its CY 2013 priority programs for information, education and communication (IEC) campaign for designated information officers region-wide held at the Bay Plaza Hotel, this city. Representing Regional Executive Director (RED) Arleigh J. Adorable during the opening ceremonies, Administrative Division Chief Benjamin A. Rubia encouraged participants to develop their communication skills and acquire a comprehensive understanding of the Department's program thrusts.
"As information officers, the alignment of DENR programs towards President Benigno C. Aquino's societal goal, integrity in the environment and climate change mitigation and adaptation must be clearly spelled out by you to the people" Rubia added.
Earlier, RED Adorable said the activity was undertaken in line with the Department's mandate to conduct IEC advocacy campaign to all stakeholders and the general public.
"As technical personnel and now newly designated information officers, there is a need to orient them on the different priority programs and projects and to equip them with the necessary knowledge and skills in order for them to be fully functional information officers," Director Adorable said.
Aside from the orientation on the 2013 priority programs and projects of DENR, the participants also took a basic course in news writing and on photojournalism. Towards the end, they formulated and submitted their IEC action plan for implementation in their respective Provincial or Community Environment and Natural Resources Offices.
Topics discussed during the three-day activity include: Strategies in Communicating DENR's programs and projects; Adopt-An-Estero & Solid Waste Management; Public Land Titling under Land Patents; National Greening Program; Forest Land Use Planning; Philippine Reference System of 1992; Adopt-A-Mojon Program; Web Media Management, Biological Diversity Conservation & Sustainable Development; Geo-hazard and Responsible Mining; and Climate Change: Mitigation and Adaptation Strategies.
The news writing course was handled by Philippine Information Agency (PIA) IX Assistant Regional Director Franklin P. Gumapon, while photojournalism was tackled by Zamboanga del Sur Information Center Manager Claro A. Lanipa.
Barangay councilman killed, another wounded in Zamboanga del Sur shooting incidents
(PNA), LAM/TPGARCIA/EBP
ZAMBOANGA CITY, Feb. 27 (PNA) -- A barangay councilman was killed while another was wounded in two shooting incidents that took place 40 minutes apart on Monday in the province of Zamboanga del Sur, a police official disclosed Wednesday.
Dead on the spot was Noli Andrino, 48 and wounded was Rodrigo Guilingan, 44, according to Police Regional Office-9 (PRO-9) spokesman Chief Insp. Ariel Huesca.
Andrino was a kagawad of Barangay Bagalupa while Guiligan is a kagawad of Barangay Cogonan, both in Labangan municipality, Zamboanga del Sur.
Huesca said that Andrino was driving his motorcycle on the way home when shot dead by one of two suspects riding tandem in another motorcycle around 6:20 p.m. Monday at Purok 3, Barangay Tulangan, Pagadian City, the capital of Zamboanga del Sur province.
Guilingan was heading home on foot from the barangay hall when shot and wounded by a lone gunman around 7:00 p.m. Monday at Sitio Glab, Barangay Cogonan in Labangan town.
Huesca said investigation continues to unmask the suspects as well as the motives in the two incidents.
NGAs, LGUs beef up convergence for poverty reduction
By Franklin P. Gumapon (PIA9)
PAGADIAN CITY - Reducing poverty by infusing livelihoods in poor communities is still in the heart of national government agencies (NGAs) and local government units (LGUs) in the region.
In a meeting held recently by Convergence Initiative Program for Poverty Reduction (CIPPR) member-agencies consisting of the Department of Social Welfare and Development (DSWD), Department of Agriculture (DA), Department of Environment and Natural Resources (DENR), Fiber Development Authority (FIDA) and Philippine Information Agency (PIA), an assessment of the programs implemented by each agency in the pilot municipalities was made to determine "the things that were already accomplished and those that need to be done."
Ms. Elizabeth Dy of DSWD-IX reported that the cash-for-work funds were already downloaded to 13 municipalities in Zamboanga del Norte, namely, Baliguian, Godod, Gutalac, Jose Dalman, Kalawit, Katipunan, Leon Postigo, Manukan, Roxas, Sergio Osmeňa, Siayan, Sibuco and Sindangan.
Among the recipient-towns, Sibuco and Siayan got P2 million each; Sindangan received P1.5 million and the rest were each allotted P 1 million.
The cash-for-work program gives the Pantawid Pamilyang Pilipino Program (4P) beneficiaries a chance to work for 22 days at P200 per day.
The implementation of the cash-for-work program in these 13 pilot municipalities, which are the first set of 4P recipient-municipalities in Zamboanga del Norte, was in support of the government's National Greening Program (NGP) le by the DENR.
In Sibuco town, for instance, the DENR provided the planting materials such as the rubber tree seedlings and indigenous forest/fruit tree seedlings to be planted by 4P beneficiaries under the cash-for-work program in areas identified by the municipal government.
DA and FIDA, on the other hand, have pledged to provide financial and technical support to 4P beneficiaries who would engage in planting cash crops like abaca, rubber trees and others.
Attending the CIPPR meeting were regional directors Eduardo B. Holoyohoy of DA, Olympio Macarayan of FIDA and Noemi B. Edaga of PIA, assistant regional director Riduan Hadjimuddin of DSWD and regional technical director Ali M. Bari of DENR.
ZamSur To Host 3,600 Athletes
By NONOY E. LACSON
The Zamboanga del Sur (ZamSur) provincial government yesterday expressed readiness to host the annual Zamboanga Peninsula Regional Athletic Association Meet (ZPRAAM) 2013 of the Region-9 office of the Department of Education (DepEd) that is scheduled to open Tuesday, which will be held at the Provincial Government Complex (PGC) in this city.
According to Zamboanga del Sur Governor Antonio Cerilles, about 3,600 athletic delegates, including coaches, trainors, and officiating persons coming from the three provinces and five cities that comprises the region are expected to troop to the sports complex here in Barangay Dao, this city, on Tuesday.
Cerilles said this is the first time that the DepEd 9 will not utilize any public school in this city where they usually use to house athletic delegations coming from the various provinces and cities in the region.
This time, Cerilles said, the provincial government has prepared a sports complex that has enough quarters to house all the delegates coming from the cities of Zamboanga, Pagadian, Dapitan, and Dipolog, including delegates coming from the provinces of Zamboanga del Sur, Zamboanga del Norte, and Zamboanga Sibugay.
He said that this year's ZPRAAM will have almost all its games played inside the complex, except for gymnastics, which will be held at the AEC Capitol Gym for technical reasons. Cerilles said that this very fact makes the previous play procedures obsolete as this unified location will make way for games to be held more efficiently, more enjoyable, and save precious time for all concerned, most specifically for the participants and officials of the ZPRAAM.
Adding that participants and spectators will also benefit from the more accessible venues, as they will no longer need to transfer from one venue to another.
He said billeting quarters are available for all the participating delegates within the sports complex inside the PGC.
The PGC is now becoming a onestop facility for all types of activities, since it now houses a Mini-Convention Center at the Farmer's Haven, and the comprehensive sports center.
MIAC meets to resolve 4Ps issues
By Bernadine Astillero-Gabawan (FPG/BAG-PIO-Bayog/PIA9/CAL)
BAYOG, Zamboanga del Sur - The Municipal Inter-Agency Committee (MIAC) together with some personnel from the provincial office of the Department of Social Welfare and Development (DSWD)-IX met here on Monday at the Timmulco Function Hall to discuss and resolve issues/complaints raised against the implementation of the Pantawid Pamilyang Pilipino Program (4Ps).
During the meeting, Provincial Grievance Officer Jeofel G. Daquiag presented the Social Welfare Indicator (SWI) analysis and discussed the Grievance Redress System (GRS).
Neriza Baldelovar, Cluster Grievance Officer, also presented the delisting criteria or the conditions to consider whether the beneficiaries really deserve to become recipients of the program.
In behalf of MIAC chair Mayor Leonardo Babasa Jr., Virgilio Q. Zamora, Executive Assistant V, presided over the meeting, deliberating on the committee's recommendations to be endorsed to DSWD-Central Office.
The inclusion error identified during the survey conducted through the DSWD's National Housing Targeting System for Poverty Reduction (NHTS-PR) was out of 24 beneficiaries for delisting, 23 retained and 1 delisted, while out of three appealed, two got retained and one delisted.
Bayog has a total of 2,222 household-beneficiaries of the Pantawid program.
More Kalahi CIDSS projects turned-over to barangays
By Bernadine Astillero-Gabawan (PIA9)
BAYOG, Zamboanga del Sur - More projects under the Kalahi-CIDSS Makamasang Tugon were turned-over to five barangays of Bayog, Zamboanga del Sur last week. Said projects were answers to the "felt needs" of the barangay folks since they were the ones identifying them.
Projects implemented were 1.74-kilometer road concreting at Barangay Lamare, 226-meter sectional road concreting on critical slope at Barangay Supon, 550-meter concreting of critical slope at Barangay Matun-og, 220-meter sectional road concreting at Barangay Kanipaan, and 120-meter concreting on critical slope at Barangay Camp Blessing.
The turnover ceremonies were attended by Mayor Leonardo L. Babasa, Jr. together with municipal councilors Celso Matias and Saturnino Amor, and the barangay chairmen.
"With these projects, farm products of the residents will have an easy access to market," said Mayor Babasa.
On the other hand, two other projects were turned-over last Jan. 31, a water system (gravity type) and a health center for Barangays Damit and Dipili, respectively.
DTI Zambo Sur chief confiscates 'fake' ICC stickers
By Franklin P. Gumapon (FPG/PIA9)
PAGADIAN CITY, Feb. 20 (PIA) -- The Department of Trade and Industry (DTI) Zamboanga del Sur provincial office has confiscated Import Commodity Clearance (ICC) stickers not assigned for motorcycle protective helmets.
Provincial Director Ma. Socorro M. Atay of the Department of Trade and Industry (DTI)in Zamboanga del Sur said in a recent press conference that the ICC stickers were being sold at P200 each to motorcycle helmet owners.
Atay claimed the ICC stickers were not fake but these are for imported ceramic tiles.
Republic Act (RA) 10054, also known as the Motorcycle Helmet Act, requires all motorcycle riders, including drivers and back riders, to wear standard protective motorcycle helmets while on the road.
Standard motorcycle helmets are appropriate types of helmets for motorcycle riders that comply with the specifications issued by DTI.
All manufacturers and importers of standard protective motorcycle helmets are required to secure a PS license or ICC sticker prior to the sale and distribution of their products.
"Always bear in mind that you're not safe using a helmet with fake PS mark or ICC sticker," said Atay.
Under RA 10054, only motorcycle helmets bearing a PS or ICC mark will be sold in the market.
Atay said anybody caught to have tampered with the PS mark or ICC stickers in helmets will be fined from P10,000 to P20,000, other than the penalties imposed under the Consumer Act of the Philippines.
DOLE RO-9, ZamPenOSHNet, PSME to hold 1st Regional Occupational Safety and Health Summit
By Gay Iris Tangcalagan (FPG/GIT/CAL/PIA9)
PAGADIAN CITY, 19 Feb (PIA) - Venturing in the direction of developing the regional occupational safety and health blueprint, the Zamboanga Peninsula Occupational Safety and Health Network (ZamPenOSHNet) in collaboration with the Philippine Society for Mechanical Engineers (PSME) ZamBASulTa chapter and in coordination with the Department of Labor and Employment Region 9 (DOLE RO-9) will host the 1st Regional Occupational Safety and Health Summit on February 20-21, 2013 at Marcian Garden Hotel in Zamboanga City.
With the theme, "Embracing Challenges and Sharing Visions for an Accident and Incident Free Region," the summit aims to promote and sustain excellence in the implementation of OSH programs in the region, to strengthen the networking among OSH practitioners and advocates, the government sector, other stakeholders, and to uphold the government's mandate on zero accident.
Topics will focus on best OSH practices, trends, issues and concerns, and the corresponding initiatives that have been carried out involving industries such as those in agriculture, manufacturing, mining, fishing, construction, transportation, communication, and health care.
Plenary sessions aimed at promoting Safety and Health in a Green Economy, OSH and Decent Work, Disaster Risk Reduction and Emergency Preparedness will also be discussed in the said summit.
Meanwhile, exhibitors/ sponsors are also invited to introduce their products and services as this will be an opportune time for owners, managers, policy makers, safety practitioners, engineers, traders, and workers in the region to meet, exchange ideas, and gather in one venue.
Interactive painting, celebrating the interdependence and ingenuity of Filipino artists
By Alma L. Tingcang (PIA9)
PAGADIAN CITY, February 18 - - - Driven by the passion to express themselves through painting, visual artists from all over the country gathered at Megayon Stage, Dao in this city on Feb. 7-11 for the Philippine Visual Arts Festival.
The National Commission for Culture and the Arts (NCCA) in cooperation with the provincial government of Zamboanga del Sur through Governor Antonio H. Cerilles sponsored the event with the theme, "Ani ng Sining" and its sub-theme, "Celebrating Icons."
"This is not only about festival. It is also a bonding of all artists in the country and establishing a network. Further, this could be the realization in coming up with a national visual artists' directory in order for NCCA to have easy access to artists in the regions," said master artist Nemesio Miranda, head of the National Committee on Visual Arts.
NCCA wants the regions to have access to all its programs and grants. Miranda said every region has something to teach to other regions and encouraged artists to draw a symbolism of their place, or whatever it is known for. "How will an art form become an instrument for peace? So it depends on how well we express ourselves through technique, culture and tradition," he explained.
Meanwhile, Mr. Raul Isidro, a Fine Arts graduate of the Philippine Women's University (PWU) who has been nominated as a national artist said he was into painting since 1965.
"I am here to encourage the younger crop of artists and to interact with them," said Isidro.
"Noon kasi, ang tawag sa mga artists ay gutom. Hindi ka makabuhay ng pamilya. (Before, artists are associated with the word hungry, you can't even raise a family) Nowadays, it's a different story. You can show to the public that this is a decent profession," he added.
Isidro went into abstract painting in 1970 and developed his own style as he matured. Asked how Philippine artists fare compared with other countries, Isidro has this to say. "We are at par with our Asean counterparts, Europe and other countries.
"Young artists should be observant of the current art trend. They have an advantage now because of the internet where you can have access to the websites. You don't even have to go to school kung wala kang panggastos (if don't have money)," Isidro quipped. Another advantage for young artists is that we have several competitions here and abroad with fabulous cash prizes.
Another great artist, Al Perez of Hagonoy, Bulacan said he wanted to take up Fine Arts when he was young. His parents said he would starve if he would go into painting.
"When I took up Fine Arts, I proved to them na hindi ako nagkamali ng (I was not wrong in my) career choice, nasa puso ko talaga ang (I really love) painting," he recalled. Perez and Isidro have attended international arts festival several times together.
"I paint churches and beautiful spots of the Philippines, Mother and Child, Virgin Mary and even mosques," narrated Perez. Now, he's into painting cathedrals all over the world.
Indeed, Philippine Visual Arts continues to nurture a flourishing cultural environment that encourages the development of independent and responsive artists who aspire for artistic excellence. And with the support artists are gaining from the government through NCCA, it is not far off that they attain world class status.
Mother kills 3-year old child in Zamboanga Del Sur
By Judie Anne Abejero
A 3-year old boy was tortured and killed by his own mother at Tukuran, Zamboanga Del Sur.
The child was only named as "Boy Serenio" who was battered by his mother inside their house.
The mother of victim identified as Claire Rose Anne Serenio, 27, was charged with parricide.
According to Police Senior Superintendent Thomas Abellar, the husband of the suspect, Geronimo Serenio, personally filed the complaint against Claire after their 5-year old child narrated how their mother treated them.
The older sibling narrated that their mother asked them to kneel down to a floor full of salt.
Along with this, the 5-year old victim said that their mother beat up Boy Serenio and put him inside a sack.
Based on reports, Geronimo and Claire were not leaving together anymore. Geronimo took his children and left them under the custody of his sibling when Claire suddenly showed up and took the victims.
DENR-9 now producing indigenous and fruit tree seedlings for NGP
By Nonoy E. Lacson
PAGADIAN CITY — The Department of Environment and Natural Resources-9 (DENR-9) has stepped up its production of "quality indigenous and fruit tree seedlings" to supply government agencies and private groups of individuals in their tree planting activities under the National Greening Program (NGP).
DENR-9 Regional Executive Director Arleigh J. Adorable said DENR-9 has engaged in the massive production of seedlings to support the NGP of President Benigno Aquino lll in the region.
Adorable said DENR-9 has established a Regional Clonal Nursery and Ecological Research and Training Center (RCNERTC) to produce "quality indigenous and fruit tree seedlings" through clonal farming which is directly supervised by the Ecosystems Research Development Sector of DENR-9.
Cidur Julsadjiri, technology transfer division chief of the ecosystem research and development service (ERDS), said DENR-9 adopted the clonal farming system to address the expected quality seedlings requirements of the region and to boost the NGP program of the national government.
Julsadjiri said DENR-9 has recorded last year some 3,443,294 tree seedlings that were planted in at least 6,228.90 hectares of denuded public forest or timber land and denuded part of protected areas in the region.
The figure he said is higher as compared to the previous year 2011 to only 4,804 hectares of public forest land were planted with 2,402,000 forest trees and fruit trees.
This year, Julsadjiri said DENR-9 has targeted to plant 50,000 seedlings of quality indigenous and fruit trees, covering some 21,000 hectares of public forest denuded land which DENR-9 has identified.
For his part, DENR-9, ERDS Regional Technical Director Gil T Ona said the DENR-9 clonal farm is ready to supply an estimated 50,000 seedlings to government agencies and private group of individuals who wanted to go on a tree planting activities anytime this year.
Dir Ona said by next year they hope to produce at least 80,000 quality seedlings per year for the program, enough to meet the demand of seedlings for tree planting activities in the region.
He said the establishment of the regional clonal farm by DENR-9, aimed to support the need for quality seedlings by government agencies who will undertake a tree planting activities under the NGP of the national government.
The clonal nursery has 13 hectares located at Baclay-Pulacan Reforestation Project in Labangan, Zamboanga del Sur, he said.
Ona added that the facility also serves as the regional center for the production, storage and disposition of quality planting materials and indigenous and premium forest trees and economically important non-timber forest species.
It also aims to provide avenues for trainings, conferences and symposia of DENR-9 and its valued clients and to served as a model site for the conduct of verification and documentation of the production of various seedling species, Ona told newsmen here.
He described the site as having a recovery sheds, potting sheds, laboratory and hardening beds coupled with abundant of fresh water supply, good drainage, moderately rolling terrain, and ample areas for expansion.
City gov't. gives away prizes to elementary schools
By Gideon C. Corgue
PAGADIAN CITY, Feb. 15 (PIA) - A total of P105,000 has been allotted by the city government as a prize to elementary schools participating in the Chinese New Year celebration.
Some 21 elementary schools under the Pagadian City schools division have each received P5,000 for their performances in the field demonstration on Saturday in commemoration of the Chinese New year.
Mayor Samuel S. Co told the participants gathered at Plaza Luz, the city's regular venue for the Chinese New Year celebration, that each school would receive a prize from the city government. "I am absolutely impressed with your performance. And as a token of my gratitude for your full support and active participation during the annual Chinese New Year celebration, I am ordering City Tourism Officer Judith Jugarap to release P5 thousand to each contingent," Co announced before a throng of 2,000 elementary pupils wearing colorful traditional Chinese costumes.
Co also acknowledged the contribution of the Department of Education (DepEd) to the city's development.
"The DepEd has been very instrumental to the development of the city as what it has become today. We cannot make the Chinese New Year celebration successful without DepEd's help," Co declared.
Following the five-hour playground demonstration was a program which was highlighted by the dragon and lion dance, gift-giving, fireworks display, dancing fountain show and many others.
Among those who attended the event were city schools division superintendent Dr. Felix Romy Triambolo, Sangguniang Panlungsod committee on education chair councilor Bienvenido Culve, City Tourism Council chair Dr. Priscilla M. Fernandez, division supervisors, school principals and trainers.
Zambo del Sur hosts regional meet
(The Philippine Star)
MANILA, Philippines - Zamboanga del Sur will play host to some 3,000 athletes and officials in the 2013 Zamboanga Peninsula Regional Athletic Association meet slated Feb. 24-March 2 at the Provincial Government Complex in Dao, Zamboanga del Sur.
Gov. Antonio Cerilles said the game will be held at the very venue which hosted the Boy Scout of the Philippines' first One Mindanao Jamboree and the recently conducted NCCA's 2013 Philippine Visual Arts Festival.
The complex consists of an Athletes Village, an oval, a football field, standard tennis courts, basketball courts, an Olympic-size swimming pool and other facilities.
Events on tap are athletics, badminton, arnis, baseball, basketball, boxing, chess, football, gymnastics, sepak takraw, softball, swimming, table tennis, taekwondo, tennis, volleyball and archery.
The field includes elementary and secondary schools in Isabela City, Pagadian City, Zamboanga City, Zamboanga del Norte, Zamboanga Sibugay, Zamboanga del Sur, and the twin cities of Dipolog and Dapitan.
Junior chamber, prov'l government sponsor 3-day Art Workshop
By Alma L. Tingcang (FPG/ALT/DENR-9/PIA9)
PAGADIAN CITY, Feb 13 (PIA) -- Close to a hundred kids attended the three-day Art Workshop jointly sponsored by JCI Yllana and the Zamboanga del Sur provincial government at the Megayon Stage, Dao, Pagadian City on February 8-10.
Junior Chamber International (JCI) Yllana President Christine S. Padayhag said the workshop is part of the celebration of the Philippine Visual Arts Festival and the Philippine Arts Month this February.
"Students who are talented but do not have the money to attend art workshops which usually cost more or less P5,000 are given this rare opportunity to learn from the experts," Padayhag said in an interview with PIA.
"I am grateful for the opportunity given to us by renowned master artist Nemesio Miranda, who allowed us to sponsor this workshop. Artists are very happy to share their talents with the students coming from different schools in Zamboanga del Sur," she said.
Elementary and high school students aged 10-16 years old, who have artistic talents but have no means to enroll in art classes attended the workshop for free.
"My deepest gratitude goes to Governor Antonio H. Cerilles for the full support he extended to ensure the success of this workshop. Everything here is free. All the materials that the kids are using, from pencils to paints, every need is provided, even the snacks," Padayhag quipped.
"I am also thankful to JCI Greater Pagadian Inc. for co-sponsoring the event and we look forward to a new breed of young artists from among these kids we now have," she explained.
Facilitators for the workshop include Marie Gold Cherie Barrido from Cagayan de Oro City, Reynante "Kuya Dubz" Dubios and Rogelio "Roger" M. Caidic. The artists willingly shared their talents to the enthusiastic students.
JCI Yllana is a group of young women professionals who are active partners in the developmental efforts of the government such as environmental protection and other vital programs. Earlier, the group conducted a feeding program which benefited 200 kids at Purok Riverside, Balangasan, Pagadian City.
Government, Jollibee ink MOA to turn 'hot logs' into school chairs
(FPG/ALT/DENR-9/PIA9)
PAGADIAN CITY, Feb. 12 -- The Department of Environment and Natural Resources (DENR), Department of Education (DepEd) and the Technical Education and Skills Development Authority (TESDA) recently inked a memorandum of agreement (MOA) with fast-food giant Jollibee Group Corp. (JGC) boosting the government's logs-to-chair project.
In a press statement released by DENR, the parties agreed to a P2-million deal with JGC to produce school chairs out of confiscated logs.
Signatories of the MOA were DENR Secretary Ramon J. P. Paje, Jollibee Group Foundation (JGF) president Grace Tan Caktiong, Secretary Armin Luistro of the Department of Education (DepEd) and Director General Joel Villanueva of the Technical Education and Skills Development Authority (TESDA).
Paje said the agreement was part of the Aquino administration's "PNoy Bayanihan Project" in which the DENR turns over confiscated lumber to be made into chairs, desks and other school essentials for distribution to public schools nationwide.
"The PNoy Bayanihan Project is mutually beneficial to all parties as it hits three birds with one stone: it is a corruption-free way to dispose of confiscated logs; provides alternative livelihood to manufacturers; and addresses the shortage in physical facilities of our public schools," Paje pointed out.
"We are certainly glad that JGF has partnered with us to ensure the project's sustainability and guarantee that the youth, which identifies with the company the most, will become the biggest beneficiary," Paje said.
Under the MOA, the hot logs confiscated by the DENR will be turned over to TESDA, which has the manpower, training and production facilities to produce armchairs and other classroom furniture.
The DepEd would provide the designs and specifications for the furniture, while a "seed fund" of P2 million will be given by JGF as well as oversee the manufacture of the chairs and coordinate with DepEd in identifying school beneficiaries.
For 2012, confiscated logs donated for the PNoy Bayanihan Project were converted into more than 88,000 chairs, desks and other school furniture, and used to repair 378 public school buildings all over the country.
129 couples to avail Pag-IBIG's free mass wedding on Valentine's Day
By Gideon C. Corgue (FPG/GCC/PIA,Pagadian City)
PAGADIAN CITY, February 11 (PIA) -- At least 129 indigent couples who are living together outside marriage will avail themselves of the free mass wedding on Valentine's Day to be held at the City Commercial Center this city.
The wedding is jointly sponsored by the Home Mutual Development Fund or the Pag-IBIG Fund and the city government of Pagadian dubbed "I do. I do. Araw ng Pag-IBIG."
Pag-IBIG Fund-Pagadian branch officer-in-charge, Engr. Beder Morandarte Jr., said the event, which is held annually to help make unmarried poor couples' union legitimate, was the brainchild of Pag-IBIG Chief Executive Officer Atty. Darlene Marie B. Berberabe.
Morandarte said Pag-IBIG's kasalan would not only help the participating couples to legally bind their union and celebrate their love for each other on their special day but also to enjoy the benefits of Pag-IBIG membership.
Morandarte said the indigent couples need not worry about the preparations as the agency will shoulder the registration fee, wedding rings, venue and etc.
"They can also avail of free marriage certificate, and more importantly, Pag-IBIG officials will stand as witnesses/sponsors of their marriage," he added.
Acting assistant department manager Gregorio Luba said the participating couples have a chance to win raffle prizes. "A grand prize of one house and lot and home appliances await lucky pairs during the electronic raffle," Luba announced.
"Aside from the grand prize, we have prepared 10 major prizes for the first, second, and third winners, respectively and 70 consolation prizes for other 70 pairs," Luba added.
A couple who could recruit five new members for the PAG-IBIG fund would be entitled to 1 raffle coupon.
"This project is designed to afford unmarried couples opportunity to legitimize their marriage," Luba concluded.
Cerilles couple charged with plunder by staff
By Cynthia D. Balana (With a report from Julie Alipala, Inquirer Mindanao / Philippine Daily Inquirer)
MANILA, Philippines—Six former and current members of the staff of Zamboanga del Sur Rep. Aurora Cerilles and her husband, provincial Gov. Antonio Cerilles, have charged the couple with plunder, malversation and falsification in the Office of the Ombudsman.
The complainants were Raul Molina and Tyrone Singgo, two former chiefs of staff of Aurora Cerilles; and for Antonio Cerilles, Pedro Ramirez Jr., current Zamboanga del Sur OIC provincial treasurer; Bernadette Ordoñez, acting provincial accountant; Rogelio Montealto, provincial budget officer, and Mustapha Piang, former executive assistant of the provincial government for Muslim affairs.
In their complaint, they accused the Cerilles couple of spending public funds for their "personal and private use and sought their preventive suspension from office while the case is being investigated.
"As trusted staff and confidants, we were directed to perform various tasks for the Cerilles couple, including personal ones, and often worked beyond regular working hours and days," Molina and Singgo said in their joint complaint dated Jan. 24.
Governor Cerilles, however, dismissed the accusations as part of the widescale political attacks against him and his family.
"Malakas ang mga galamay ng mga taong (They are powerful, those) responsible for this and they timed it during the political season," Cerilles told the Inquirer by phone on Saturday afternoon.
Cerilles cited three motives of the complainants. He said they wanted to cover up the Aman case which is gaining ground against Mayor Samuel Co. Secondly, the Jalosjoses wanted to level the playing field after Dominador Jalosjos was delisted by the Comelec due to a criminal case, and thirdly, those who filed the plunder charges were being investigated by the Commission on Audit.
The complainants said they were forced to file a case after learning in 2011 that they were on the hit list of the Provincial Special Operations Group (PSOG), which they claimed was notorious for the extrajudicial killing of political and personal enemies of the Cerilles couple.
Gov. Antonio Cerilles. http://www.congress.gov.ph
Governor Cerilles, however, denied threatening those behind the plunder charges.
Both Molina and Singgo alleged that provincial funds were spent and equipment was used for the private and personal benefit of the couple. They submitted voluminous documents to prove their claims.
These included the renovation of the Cerilles-owned Hotel Alindahaw; the purchase of office supplies and equipment for the Philippine Para-Medical and Technical School, a private school allegedly owned by the Cerilleses; public funds and equipment for their fishpond in Pitogo; home supplies, including a water dispenser, kitchen utensils and grocery items; hardware materials for the renovation of the Cerilleses' warehouse in Lebangan, and public funds for campaign materials and office supplies of the party headquarters of the couple during the 2007 elections.
The complainants further alleged that the couple operated the "suertes" illegal numbers game which was managed by provincial employees.
P30-M withdrawal alleged
Ramirez, meanwhile, claimed the couple used the intelligence and trust funds of the province for their personal use and for election purposes.
He said that a month before the May 2010 elections, then Gov. Aurora Cerilles withdrew P30 million in one week "with instructions that the money be in denominations of P100 and P500."
Montealto and Piang, who were both ambushed, blamed the couple for the attacks.
In July 2012, the Ombudsman filed graft charges against Aurora Cerilles in the Sandiganbayan for overpriced medical supplies bought in 2001 for P7 million. The COA found that the medical supplies were procured solely from U-Net Distributors Corp.
Turning the tables on his accusers, Cerilles said Ramirez was under investigation for using government trust fund and IRA fund services. He said this was the reason all the financial benefits and salaries of Ramirez were placed on hold.
He also said he placed Montealto and Ordoñez on floating status because of some anomalous transactions.
Cerilles said Molina bought two brand new cars in Cagayan de Oro City while working for his wife but resigned when she called for a lifestyle check.
Kidnappers ask for Php50-M ransom
By Alfred Dalizon
POLICE yesterday pressed their hunt for the gunmen who kidnapped a one-year-old Filipino-Canadian and his nanny in Pagadian City Thursday morning.
Kidnappers want a Php50-million ransom for the boy and the nanny, the Western Mindanao police said.
Police Regional Office 9 director Chief Supt. Juanito B. Vano Jr. said members of the Pagadian City Police Station and the Zamboanga del Sur Police Provincial Office are involved in the operation.
"Right now, there are ongoing follow-up operations to identify and arrest the kidnappers and secure the safe release of the victims," he said.
Timothy Sokolob and his nanny Caroline Remetre were snatched by still unidentified armed men inside Rosario Homes in Bgy. Dao, Pagadian City, at 9 a.m. Thursday, he said.
An initial investigation showed that Remetre was taking her ward for a stroll when the suspects who were on board a blue sedan arrived and snatched them without any warning.
Vano said they are looking into at least three motives behind the abduction of the two but refrained from making them public for the meantime.
Vano said they are asking for the full cooperation of the victim's family amid reports that armed men also barged into the house of the Sokolobs last January 24, hogtied all its occupants before ransacking the place and carting away an undetermined amount of cash and valuables.
Month-long activities cap world wetlands day celebration
By Jocelyn P. Alvarez (FPG/JPA/PIA9)
PAGADIAN CITY, Feb 8. (PIA) - - In celebration of the World Wetlands Day (WWD), the Protected Areas Wildlife and Coastal Zone Management Services (PAWCZMS) of the Department of Environment and Natural Resources (DENR) has lined up several activities to mark the occasion and to drum up public awareness.
Roservirico Tan, chief of DENR-IX's Information Division said "although the WWD is being celebrated every second of February, the environment office has prepared series of activities from Jan. 14 to Feb. 25."
Tan added that the almost two-month long celebration is geared to raise people's awareness of the interdependence between water and wetlands.
He said awareness activities include Information, Education Communication (IEC) campaign in selected school and communities among others.
To highlight ways to ensure the equitable sharing of water among the different stakeholder groups, DENR has involved local officials & focal persons of Labangan, Zamboanga del Sur in Memorandum of Agreement (MOA) signing and orientation on the Integrated Coastal Management (ICM) program implementation .
"We have been hopping around through radio plugs and guesting, press releases, social mobilization to increase people's awareness and understanding that without the wetlands there will be no water," Tan stressed.
Other activities include Sagun Dive Tour, Participatory Coastal Resource Assessment (PCRA) and ICM planning.
This year's WWD theme is "Wetlands and Water Management." Wetlands are areas covered with water either natural or artificial, permanent or temporary, static or flowing water, fresh/brackish/saline water, including marine areas where water level at low tide does not exceed six (6) meters. Coral reef, swamp forest, non-forested swamp, sea grass bed, rice paddies, coastal marsh, estuary, lake, river, and aquaculture are types of wetlands in Asia.
Wetland ecosystem supports the life cycle of important plants and animals and serves as windbreak, shoreline stabilization and storm protection, ground replenishment, among other functions.
MVR 2 to stir the spirit of volunteerism, says PRC-ZDS chapter
By Claro A. Lanipa (FPG/CAL/PIA9)
PAGADIAN CITY, Feb. 7 (PIA) – "The Million Volunteer Run (MVR) 2 primarily aims to stir the spirit of volunteerism," said Dr. Reynaldo Ortiz, chairman of the board, Philippine Red Cross-Zamboanga del Sur (PRC-ZDS) chapter in a media forum held on Tuesday by the Philippine Information Agency (PIA) at Anastacia Pensionne House in this city. "MVR 2 is a nationwide event which also aimed at raising funds to support the programs of the Red Cross and to raise people's awareness as to what PRC really is," Ortiz explained.
"Majority of us knew, PRC is only working in times of calamities, where in fact, it has several other functions and services that we need to help," Ortiz said.
"Aside from giving assistance to victims of calamities, the blood donation program of the government is also being coursed through the PRC," Ortiz further said.
Meanwhile, Rey Quisumbing, MVR2 chairman, has encouraged everyone to participate in this laudable event involving the local government units, national and local offices, schools and civic organizations.
A registration fee of P50 for student-volunteers and P100 for professionals and adults will be collected.
Registered volunteers/participants shall each receive a whistle as a token of appreciation.
According to Quisumbing, the money generated will be used for Red Cross programs, more particularly on disaster preparedness, and other activities undertaken by the PRC.
On the same occasion, Leonila Tecson, PRC-ZDS Fund Campaign Committee chair, said the core of the Red Cross movement is the people, as it is a humanitarian organization.
"The power of humanity lies on the help of the people around us. To all who have supported the Red Cross, we are thankful and we hope that you will continue to support us. Our selfless and dedicated members are always there, ready to respond to any emergencies," declared Tecson.
LGUs receive IT equipments from DOLE
By Fortunato Magsayo (FMagsayo/DOLE9/PIA9/alt)
PAGADIAN CITY, Feb 6 (PIA) - - To effectively intensify employment facilitation and promotion through the Skills Registry System (SRS), and to assist job seekers and the new entrants to the world of work, DOLE 9 Regional Director Sisinio B. Cano, together with the newly installed Chief Labor and Employment Officer of Zamboanga del Sur Field Office, Lourdes B. Amores turned-over complete sets of information technology equipments valued at P 43,000 for the municipalities of Tukuran and Ramon Magsaysay, Zamboanga del Sur.
Mayor Francisvic S. Villamiro of Tukuran, Zamboanga del Sur together with the council members and department heads received the equipment in a simple turnover ceremony recently, while SB member Leonilo Borinaga, of the municipality of Ramon Magsaysay received the same equipment at the municipal hall.
DOLE's SRS is lodged in the Public Employment Service Office of both municipalities through its PESO managers Jovito S. Ondiano and Clarissa V. Torralba, in Tukuran and Ramon Magsaysay, respectively, to capture live registry of skills of the constituents in the areas for eventual job-skills matching and to facilitate other types of assistance from DOLE.
PRC to hold MVR year 2 on Feb. 10
By Gideon C. Corgue (FPG/GCC/PIA,Pagadian City)
PAGADIAN CITY, February 5 (PIA) -- The Philippine National Red Cross (PNRC) is now intensifying the involvement among youth and adult volunteers in its different projects/programs to make them more useful and responsible citizens of the country.
PNRC Million Volunteer Run (MVR) committee chair Rey E. Quisumbing in a press release said the PRC will be holding its nationwide MVR year 2 on Feb. 10 with the tagline, "I choose to run to save lives."
He said the first MVR that was held on Dec. 4, 2011 was a huge success with the participation of 450,000 runners.
According to Quisumbing, the MVR aims to serve as a driving force in advancing the spirit of volunteerism to address today's humanitarian challenges.
"The PNRC also strives to empower the nation against dangers of disaster by developing our youth and volunteers as humanitarian soldiers. The MVR also hopes to raise funds for PNRC youth and volunteers trainings on disaster management and equipping every community with the life-saving skills," Quisumbing added.
The MVR chair said a registration fee of P50.00 will be charged for each student/pupil runner and P100.00 for employees, businessman, company owners and officers. Registrants will receive a registration form and a whistle.
The assembly time will be at 5:00 a.m. in front of the city hall and the run will start at exactly 6:00 a.m. where all runners are requested to wear red shirt during the run, said Quisumbing.
For further details, please contact telephone no. 2141-717 or mobile phone no. 0948912281 and look for Ms. Gretsen M. Puerte, Chapter Service Representative.
NCCA to hold visual arts festival in Pagadian City
By Claro A. Lanipa (FPG/CAL/PIA9)
PAGADIAN CITY, Feb. 1 (PIA) – In consonance with the celebration of the National Arts Month this February, the National Commission for Culture and Arts (NCCA), National Committee for Visual Arts will showcase Philippine Visual Arts Festival in Pagadian City come Feb. 7 -11.
During the PIA Media Forum held last week at the Subanen Hall, Provincial Government Center at Barangay Dao this city, NCCA Deputy Executive Director Marlene Sanchez said this year's festival theme is "Ani ng Sining" with a subtheme "Celebrating Icons."
"A number of visual artists from all over the country are expected to come and participate. Various visual art works will also be displayed during the four-day festivity," Sanchez said.
On the other hand, Nemesio Miranda, head of NCCA's National Committee on Visual Arts, said that in his three years as committee head, it was decided to bring the arts festival down to the regions, "considering that there are so many artists in the regions who could not afford to go to Manila to participate in the annual event." One main purpose of bringing the arts congress to the regions, is to have a head count of all visual artists in the country, Miranda added.
He further said "the NCCA will come up with a national visual artist directory, and through this directory we can give them information and updates as to the programs of NCCA, giving them equal footing and opportunities with the artist based in Manila. It also serves as a venue for fellowship among visual artists." The congress, he said, also aims to listen to the issues and concerns of visual artists in order to thresh out and resolve their problems. "Nobody will help us, except us – nobody knows the solutions to the problems of the visual artists except the visual artists themselves," Miranda stressed.