LOG IN. UPLOAD PICTURES.
The Philippines has
Zamboanga Shopping to help propagate the Chavacano Language
Zamboanga del Sur News December 2015
Jump to navigation
Jump to search
A | B | C | D | E | F | G | H | I | J | K | L | M | N | O | P | Q | R | S | T | U | V | W | X | Y | Z
Create Name's page
Regions | Philippine Provinces | Philippine Cities | Municipalities | Barangays | High School Reunions
---
Province of Zamboanga del Sur - Archived News of Zamboanga del Sur
---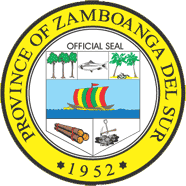 Seal of Zamboanga del Sur Province
Interactive Google Satellite Map of Zamboanga del Sur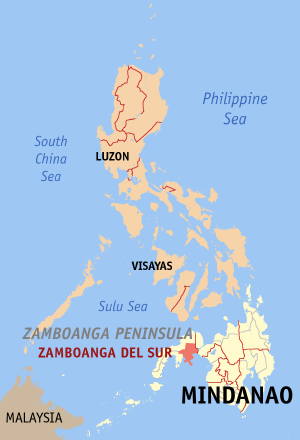 Zamboanga del Sur Map Locator

Municipalities within Zamboanga del Sur

Provincial Capitol of Zamboanga del Sur

Provincial Capitol of Zamboanga del Sur, Santo Niño, Pagadian city
Dietary supplement is a product that contains vitamins, minerals, herbs or other botanicals, amino acids, enzymes, and/or other ingredients intended to supplement the diet. The U.S. Food and Drug Administration has special labeling requirements for dietary supplements and treats them as foods, not drugs.
---
---
Manufacturers and distributors of dietary supplements and dietary ingredients are prohibited from marketing products that are adulterated or misbranded. That means that these firms are responsible for evaluating the safety and labeling of their products before marketing to ensure that they meet all the requirements of DSHEA and FDA regulations.
Lapuyan Falls: The favorite haunt of the fair Subanen maidens of Sitio Baga and all its neighboring areas, usual meeting place with many a young country swain in some secluded cavern beneath the rocky forest lane.

Lakewood, Zamboanga del Sur, Philippines

Village of Pedagan
Wars of ancient history were about possessions, territory, power, control, family, betrayal, lover's quarrel, politics and sometimes religion.
But we are in the Modern era and supposedly more educated and enlightened .
Think about this. Don't just brush off these questions.
Why is RELIGION still involved in WARS? Isn't religion supposed to be about PEACE?
Ask yourself; What religion always campaign to have its religious laws be accepted as government laws, always involved in wars and consistently causing WARS, yet insists that it's a religion of peace?
WHY??
There are only two kinds of people who teach tolerance:
The Bullies. They want you to tolerate them so they can continue to maliciously deprive you. Do not believe these bullies teaching tolerance, saying that it's the path to prevent hatred and prejudice.
The victims who are waiting for the right moment to retaliate. They can't win yet, so they tolerate.

Lintugop, Aurora
Pagadian City, Zamboanga del Sur

Provincial human resource management office of santo niño pagadian city

Civil Service Commision office in santo niño pagadian city
By Bong Garcia
THE Department of Interior and Local Government (DILG) has turned over 42 "Mahindra" vehicles worth PhP37.5 million to Zamboanga Peninsula's two provinces boosting the police capability of the two areas.
DILG Secretary Mel Senen Sarmiento turned over the new vehicles during his visit on Wednesday at Camp Romeo Abendan, which houses the Zamboanga Peninsula Police Regional Office (PRO) headquarters.
The recipients of the two vehicles are the Zamboanga Sibugay Police Provincial Office (ZSPPO) that covers 16 towns and the Zamboanga del Sur Police Provincial Office (ZDSPPO) that has jurisdiction over one city and 26 municipalities.
The ZSPPO and ZDSPPO are among the provincial police offices that are under the PRO Zamboanga Peninsula headed by Chief Superintendent Miguel Antonio, Jr.
Sarmiento said the distribution of the new vehicles is one way of expressing gratitude to the town mayors in the two provinces for their support to the police.
Each of the 16 towns in Zamboanga Sibugay and 26 municipalities in Zamboanga del Sur received a new unit of the "Mahindra" vehicles.
Before the turnover, a video presentation was held that showed the features and capabilities of the new vehicles.
The new vehicle is a 12-seater four-by-two patrol jeeps with convertible back-to-back and front-facing seats; fitted with siren, lights and public address system, low cost maintenance, and a 2.5-liter turbocharged diesel engines.
The vehicles will be used to further enhance the operations of the police against criminalities to include the conduct of "Oplan Lambat Sibat."
Sarmiento said the 42 units given to Zamboanga del Sur and Zamboanga Sibugay through PRO Zamboanga Peninsula are part of the 1,470 patrol vehicles distributed to the police fields units nationwide aimed to enhance the mobility and anti-criminality operations.
Of the total, 1,390 units were already distributed to the different field units of the police.
(PNA), FFC/TPGJR/HIROHITO D. CADION
PAGADIAN CITY, Zamboanga del Sur, Dec. 30 (PNA) -– The local government is banning the use of firecrackers by residents in welcoming the New Year.
Mayor Romeo Pulmones said he ordered the local police to confiscate all firecrackers that are being sold to ensure compliance to his directive.
Pulmones said his directive is in support to the campaign of the Department of Health (DOH) against the use of firecrackers aimed to lessen if not eliminate firecracker-related injuries.
The mayor earlier directed the City Licensing Division not to issue permit to anyone to sell firecrackers.
Pulmones encouraged the public to use safe and alternative merry-making instruments such as "torotot (party horns)," car horns or by playing loud music in welcoming the New Year instead of firecrackers.
The mayor invited the public to witness the fireworks display that will be held at the city plaza on New Year's Eve. A nightly variety show is also being held at the plaza.
The New Year's Eve fireworks display will be held through the courtesy of the City Tourism Office and the City Tourism Council.
Meanwhile, Supt. Michael Palermo, acting local police chief, said they will inspect the public market and department stores to ensure compliance to Pulmones' directive.
Palermo said the inspection will be conducted in coordination with the Bureau of Fire Protection (BFP).
He said they have not recorded any firecracker-related incident as of Tuesday.
By A. Perez Rimando
PAGADIAN CITY, Zamboanga del Sur—A female prisoner has accused a top local provincial jail officer of raping her as she also said he had sexually abused three other female inmates "one after the other in one night."
The jailed woman, who requested strict anonymity, revealed her ordeal in a letter she sent through a motorcycle rider to local radio RMN-DXPR.
The woman said she is also five months pregnant.
The letter was read in full on air by broadcaster Anacleto Deleverio in his program "Gahom ug Katawhan" (Power and People).
For fear of her life, the 29-year-old woman from a remote village did not identify the erring jall executive, but described him as "in his early 30s," adding she could no longer recount how many times he has sexually forced himself on her and her fellow female inmates.
She lamented that she and her co-prisoners had not been visited by any of their relatives or friends so, writing in Cebuano dialect, "there is no one to whom we can relate our sad plight in jail."
According to her, a concerned wife of a jail guard reported the alleged illicit sexual acts of the jail officer to Zamboanga del Sur Rep. Aurora Enerio-Cerilles, wife of Gov. Antonio Cerilles, who reportedly assured the guard's wife that she, legislator Cerilles, "will take immediate investigation on the charges which until now has not been conducted."
The prisoner, who pledged to turn witness against the accused jail official, claimed the same jail exec also allegedly malversed funds and materials for the governor's jail projects by reportedly using the money to construct his house at Barangay Bogo, this city.
Deleverio said efforts to contact the erring jail executive to get his side "failed a number of times."
By Police Chief Inspector Rogelio D. Alabata (C, RPIO9) with report from PO3 Jessica DT Sarsalejo (RPIO9)
Zamboanga del Sur - A man charged with theft and murder was arrested during a manhunt operation by Dinas MPS in Purok Orchids, Barangay Poblacion, Dinas at about 10:00 AM of December 7, 2015.
Esmael Taudil was apprehended based on two pending arrest warrants for murder and theft docketed under Criminal Case Number 15-056 with no bail bond recommended. Said warrant was issued by Judge Felix B. Rodriguez of RTC Branch 29.
By A. Perez Rimando
PAGADIAN CITY, Zamboanga del Sur—The Department of Education and Department of Agriculture have teamed up to improve agriculture and fishery education in the country's 136 agri-fishery schools, a Memorandum of Understanding between the two agencies received by the DepEd region 9 office here recently said.
The MoU, signed by Agriculture Secretary Proceso Alcala and Education Secretary Armin Luistro, stipulated that the two agencies "would share resources to better serve students who choose to work in the agri-fishery sector."
Luistro said "We should change the image of agri-fishery schools and focus their curriculum on local development" even as Alcala pledged "to extend technical help by providing resource persons to train tech-voc mentors in agriculture and fishery education."
Alcala said DA would also provide seedlings, fingerlings, fertilizers and other production inputs for the development of demonstration farms, nurseries and breeding stations as well as offer scholarships to deserving graduating high school students.
The MoU would be effective for two school years, renewable every year based on the positive outcome of the joint undertaking, Luistro said.
He added that DepEd's recently implemented Strengthened Technical-Vocational Education Program also seeks to equip secondary school graduates with Tesda-certificates.
This will allow them to venture into entrepreneurship, he added.
By Krista A. M. Montealegre (Senior Reporter)
THE Philippine affiliate of Canadian miner TVI Pacific, Inc. has pushed back the timetable of its proposed P1.51-billion initial public offering (IPO) to February due to delays in securing regulatory approvals.
TVI Resource Development Phils., Inc. (TVIRD) has filed an updated prospectus retaining the offer size of its maiden share sale, its parent said on a statement uploaded on its Web site.
The miner is sticking to the original plan of offering 408.032 million shares -- comprising up to 272.02 million primary shares and up to 136.01 million shares owned by existing shareholders -- at a ceiling price of P3.71 apiece.
Instead of a Dec. 18 listing, TVIRD is now eyeing to join the Main Board of the Philippine Stock Exchange (PSE) on Feb. 29, subject to securing all pre-requisite approvals.
TVIRD is aiming to set the final offer price on Feb. 15, setting the stage for the share sale on Feb. 16-22.
"Partly due to the fact that government offices and businesses were closed for a week in mid-November in connection with the APEC (Asia-Pacific Economic Cooperation) summit meetings, and we are now well into the holiday season, TVIRD's listing process has been deferred to early 2016 to provide the PSE, SEC (Securities and Exchange Commission) and TVIRD's underwriter with the necessary time to carry out their review and book building activities," Clifford James, chairman of TVI and TVIRD, was quoted in the statement as saying.
BDO Capital & Investment Corp. was mandated as the issue manager and lead underwriter of the IPO.
Despite the delay, TVI remains optimistic about the prospects for the IPO in early 2016 given the Philippine miner's diverse pipeline of projects and the support of its majority shareholder, Prime Resource Holdings Inc., Mr. James said.
"We believe the establishment of a public market for TVIRD shares will allow North American investors to better evaluate the value of TVI's 30.66% indirect interest and provide us with a potential source of non-dilutive funding," he added.
Proceeds from the primary offer will fund capital expenditures for the construction, development and operation of the Balabag Gold-Silver Project in Zamboanga del Sur, which is in the final stages of the permitting process.
Straddling the municipalities of Guinoman and Diplahan in Zamboanga del Sur, the Balabag mine has measured indicated resources of 2.5 million tonnes, averaging 1.8 grams per tonne gold and 47.8 gram per tonne silver for 213,000 ounces of gold equivalent, according to a Philippine Mineral Reporting Code (PMRC)-compliant report.
The deposit is situated within a 4,779-hectare area, approximately 75 kilometers from the Canatuan mines previously operated by the company.
Upon approval, TVIRD will commence on-site construction work with a plan to build a gold-silver processing plant, open pit and a tailings dam over the near term.
Aside from Balabag, TVIRD owns the Agata nickel laterite project within the Surigao mining area -- a major nickel producing region that provides ore to processing plants in Australia, China, Korea and Japan.
By Jessica Bartolome / KG (GMA News)
An injured whale was rescued after it was discovered floating along the coast of Zamboanga del Sur, a report on Unang Balita on Tuesday said. The whale had wounds on different parts of its body that made it difficult for it to swim and navigate the shore.
The Pagadian City maritime police found the injured whale while they were patroling the coast.
The whale was turned over to the Bureau of Fisheries and Aquatic Resources for treatment, before it was allowed to be released back into the ocean.
(PNA), FFCTPGJR/HIROHITO D. CADION
PAGADIAN CITY, Zamboanga del Sur, Dec. 22 (PNA) -– The police backed by soldiers have arrested 67 people and confiscated 23 firearms in a two-day province-wide "Lambat Sibat" operations, an official announced.
The operations also netted 112 packs of different sizes of methamphetamine hydrochloride locally known as shabu, assorted prohibited drug paraphernalia and PHP25,000 proceeds on the trade of prohibited drugs.
Senior Supt. Michael Nicolas, provincial police director, told the Philippines News Agency the province-wide campaign carried out simultaneously on Saturday and Sunday totaled to 30 operations including five "one-time-big-time" operations.
This province comprises of one city--Pagadian--and 26 municipalities.
Nicolas said that two of the 67 people arrested are among the most wanted persons in this province and are considered high-value targets.
Nicolas said five of the 23 firearms they seized are classified as high-powered guns. Also seized were two grenades, two dynamites and assorted ammunition.
He said the province-wide law enforcement operations also dubbed as "Christmas Holidays and Happy Target Hardening" included the service of 28 search warrants, 14 arrest warrants, seven drug buy-busts and the conduct of two checkpoints.
He said the province-wide operation involved the deployment of 650 policemen and troops from the Army's 53rd Infantry Battalion headed by Lt. Col. Alvin Luzon.
He added that the effective intelligence monitoring, case build-up, close coordination among the operating units and the active participation of the community led to the success of the operations.
He also encouraged the residents to assist them by way of providing timely information about criminal activities in their respective communities. All information will be treated with utmost confidentiality.
"Your safety is our utmost concern that's why confidentiality is paramount," he said.
By A. Perez Rimando
TAMBULIG, Zamboanga del Sur—By generating an unprecedented total saving of some P2 million from the implementation of the 2015 Department of Education's Brigada Eskwela, Tambulig National High School was declared last month's champion in the regional big high school category for Zamboanga Peninsula, a top education official said.
Education Region 9 Director Isabelita Borres said Brigada, also called National Schools Maintenance Week, is a joint voluntary action of parents, local government unit officials and community leaders in undertaking minor repair or rehabilitation on public schools before opening of classes to ensure physical safety of returning student enrollees.
NSMW, led by school heads, also involves donation by LGU and civic-spirited persons of assorted construction materials—lumber, sand and gravel, cement, nails, wires, bamboo poles and GI sheets—for use in the repair of school facilities, including desks, arm chairs, tables, windows, doors, ceilings, corridors and pathways.Some individuals contributed cash.
School principal Luther D. Castelo said the generated savings during the week-long Brigada covered the combined total equivalent cost of labor by volunteer parents as well as the total value of donated construction materials from LGU officials and concerned community leaders.
Castelo said Tambulig town Mayor Caridad Balaod herself shared 50 bags of cement and P50,000 cash while Vice Mayor Protacio Aleman gave 15 galloons of paints and some 100 kilos of nails even as the Parents-Teachers Association provided the school with assorted furniture, appliances, water dispenser, television set., teachers' tables, classroom toilet bowls, office conference table, seating materials and sofas.
By Charissa Luci
Concerned that 60 percent of all human infectious diseases and 75 percent of emerging infectious diseases originate from animals, the Chairperson of the House Committee on Science and Technology has sought the establishment of a mammalian cell lines and animal virus repository center.
Zamboanga del Sur Rep. Victor J. Yu filed House Bill Number 6309, calling for the creation of such a repository center "to strengthen Philippine veterinary institutions and provide veterinary professionals with tools to diagnose diseases and develop vaccines for them."
Yu said the "bill seeks to establish a Center that will acquire , multiply, characterize and store mammalian and insect cell lines and isolate, multiply, characterize and store disease-causing pathogens, primarily viruses."
He said the proposed Center will be housed in the College of Veterinary Medicine of the Central Luzon State University under the supervision of the Department of Science and Technology (DOST).
"With these cell lines locally available, disease-causing pathogens isolated from clinical cases can now be used in the production of analytical reagents, antigens, and antibodies that will eventually lead to the development of a local diagnostic device as well as cure," he said.
"As a result, there will be no need to import foreign counterpart, thus considerably cutting on cost and time required by importation," continued Yu.
"The use of local rather than foreign isolates of disease-causing pathogens in the local production of vaccines will result to vaccines that are more suited and more potent and effective for Filipinos," the Zamboanga del Sur representative ces said.
Yu's proposed House Bill No. 6309 provides for the production of monoclonal and polyclonal antibodies against pathogens in one or more of the following: goats, chicken, duck, rabbits, sheep or horses for their detections and diagnostics applications.
The center shall be mandated to produce and characterize these pathogens and their protective antigens, which may either be viral or bacterial in nature, for the purpose of diagnostic reagent development and production.
Yu said the center will also be tasked to develop science-based, practical and verifiable diagnostic methodologies, tools or devices for the diagnosis of economically-important pathogens which may be food-borne, blood-borne and water-borne pathogens, non-biological toxicants, toxins and various chemical additives harmful to animal and human health.
It shall validate the use of the diagnostic analytical reagents in accredited regional laboratories, he said.
"The center shall also provide accurate documentation for analytical reagents, whether antibody or antigen as calibrator for the purpose of proprietary rights and technology transfer in their commercial applications," informed Yu.
Initial operation of the proposed Mammalian and Animal Virus Repository Center Act will be funded by an allocation of P50 million.
The DOST Secretary shall immediately include in the department's program the implementation of the proposed Act, funding of which shall be included in the Annual General Appropriations Act.
By Gideon C. Corgue (FPG/GCC/PIA-Zamboanga del Sur)
PAGADIAN CITY (PIA) – A dog saved 13 lives from the fire incident that occurred on Sunday evening at Purok Sampaguita, Balangasan District.
Fire victim Vicky Insong, a widow said her dog named 'Fadjie' saved her life and her children and grandchildren when a big fire razed 40 residential houses in the area.
Insong said while they were inside the house, nine-year old Fadjie, tied to her house barked loudly, waking them up.
"Natingala ko kay ang among iro nga si Fadjie nagpaghot ug kusog kaayo. Wala namo tagda tungod kay mopaghot siya sa mga tawo nga iyang makita. Apan dihang siya ang padayon nga nagpaghot straight sa napulo ka minutos, curious ko ug akong gimandoan akong apo nga si Shane-Shane nga abrehan ang pultahan ug nahikurat mi tungod kay dako kaayo nga kalayo ang milamoy sa daghan nga mga balay duol sa amoa," Insong recounted.
(Our dog (Fadjie) barked louder, but we ignored it since he liked to bark at people he saw. When he continued barking for 10 minutes straight, I was curious and I ordered my granddaughter, Shane-Shane to open the door and we were shocked because the big fire razed down many houses near us.)
"Nagpasalamat ko ug dako sa Ginoo kay tungod ni Fadjie nakalingkawas kami sa dakong kakuyaw. Kung wala ang tabang ni Fadjie nahurot na unta kami karon ug kamatay. Siya gayud ang among bayani," she added.
(I thanked God because through Fadjie we were saved from great danger. Without Fadjie's help, we would have been all dead now. Indeed, she is our hero.)
Insong said they all managed to escape the fire by running on bare foot, but they failed to save Fadjie, as they forgot to unlock the chain on Fadjie's neck.
"Nasubo lang ko kaayo kay naluwas namo ang among kinabuhi apan pakyas namo nga naluwas ang kinabuhi sa among bayani (I am very sad because we had saved our lives and we failed to save the life of our hero)," she rued.
She couldn't believe her eyes saying "I have never seen such amazing love for a human from an animal."
"I will always be grateful to my heroic dog, and will always love him, may he rest in peace," Insong concluded.
By Franklin P. Gumapon (FPG/PIA9)
PAGADIAN CITY, Dec. 18 (PIA) – The Department of Education (DepEd)-9 has just concluded the two-day Regional School Papers Press Conference (RSPC) held without elaborate opening and closing programs right at its regional office in Barangay Tiguma this city.
Hundreds of student-delegates from the provincial schools divisions of Zamboanga del Norte, Zamboanga Sibugay and Zamboanga del Sur, and the city schools divisions of Dapitan, Dipolog, Isabela and Zamboanga came to compete with fellow delegates in newswriting, feature writing, editorial writing, science and technology reporting, radio broadcasting and others.
Anchored on the theme, "The Role of 21st Century Campus Journalists in Upholding Good Governance, Leadership and Transparency," the budding campus journalists also tackled the issue of climate change and global warming.
Proclamation and awarding of winners followed right after the contests, giving less hassle to the participants in waiting for the results.
DepEd-9 Regional Director Isabelita Borres forewent with the opening and closing ceremonies to save on time in the conduct of the said competitions.
The regional winners of the different categories will vie for national schools press conference to be held in Koronadal City next year.
By Roel Pareño (philstar.com)
ZAMBOANGA CITY, Philippines - More than 40 houses were razed after a big fire hut a village of Pagadian City, Zamboanga del Sur, on Sunday night, a fire official reported.
Pagadian City Fire Marshal Senior Inspector Reggy Olmedo said no one was reported hurt or injured in the fire at Sitio Sampaguita, Barangay Balangasan.
The fire bureau estimated that about P2 million worth of properties were damaged by the fire.
He said the fire started about 8 p.m. in one of the houses and quickly spread before it was put out past 10 p.m. by the fire fighters and volunteers.
Most of the damaged houses were made of concrete to semi-concrete materials.
The fire incident affected more about 100 people who were provided with relief assistance by the city's social welfare office.
(PNA), SCS/TPGJR/HIROHITO D. CADION
PAGADIAN CITY, Zamboanga del Sur (PNA) – The Department of Trade and Industry (DTI) has slapped penalties against four local business establishments for violation of the product standard law.
Maria Socorro Atay, DTI provincial director, told the Philippines News Agency that the four business establishments were caught violating the product standard law during a joint enforcement operation they conducted last week.
Atay said the joint enforcement operation, jointly conducted with the DTI regional office, was aimed to check compliance on product standard law by business establishments.
She said among the products they inspected were Christmas lights and other products that are within their jurisdiction.
Atay added that among the requirements they checked were the Import Commodity Clearance (ICC) stickers and product standard markings.
She said some of the products did not have ICC stickers or had fake ICC stickers.
The conduct of the joint enforcement operations was aimed to protect the consumers from deception by unscrupulous businessmen, she said.
By Gideon C. Corgue (ALT/GCC/PIA-Zamboanga del Sur)
PAGADIAN CITY (PIA) – At least 21 former rebels who voluntarily surrendered to the 53rd Infantry (MATAPAT) Battalion, Philippine Army will receive checks worth P1.4-M on Wednesday.
LtCol. Alvin Luzon, commanding officer of the 53rd IB, in an interview with the Philippine Information Agency said 40 checks will be awarded to former members of the New People's Army (NPA) in a formal ceremony to be held at the Amusement and Events Center, Capitol compound here.
The cash assistance is part of the Comprehensive Livelihood Integration Program (CLIP) of the Department of the Interior and Local Government (DILG), which aims to persuade rebels to abandon their armed struggle and be part of a peaceful society.
The awarding and distribution of checks to former rebels will magnify the impact of the government's CLIP program in Zamboanga del Sur, according to the army chief.
"We intend to snowball the impact of the CLIP program in our campaign against the Communist Party of the Philippines-New People's Army-National Democratic Front (CNN)," Luzon reported.
However, he attributed the success of their counter-insurgency campaign to the successful implementation of the AFP's Internal Peace and Security Plan (IPSP) 'Bayanihan' in their area of responsibility.
Luzon said the MATAPAT troopers conducted focused military operation with the 'Bayanihan' team, where soldiers socially immersed in barangays.
"With the immersion of soldiers in barangays and sitios, we established rapport with them, determined their social and basic needs and responded to their call for assistance. We do not only help in maintaining peace and order but also address social concerns," Luzon said.
He said the troopers have intensified stakeholders' engagement with the active involvement and collaboration of national government agencies and local government units.
With the growing number of surrenderees, Luzon expressed confidence that there will be more rebels to lay down their arms, return to mainstream society and live a peaceful and happy life.
Expected to attend the event are Western Mindanao Command Chief MGen. Mayoralgo Dela Cruz, PNP9 Regional Director Chief Supt. Miguel C. Antonio, Jr., DILG Regional Director Paisal O. Abutazil, 1st Infantry (Tabak) Division Commander MGen. Gerardo Barrientos, and Governor Antonio H. Cerilles.
(PNA), JMC/TPGJR/HIROHITO D. CADION
PAGADIAN CITY, Zamboanga del Sur, Dec. 14 (PNA) –- The military have boosted its strength by recruiting 100 militiamen to assist them in the peace-keeping missions in this province.
The newly recruited militiamen have undergone 15-day training at Camp Major David Sabido that houses the headquarters of the 53rd Infantry Battalion in the nearby town of Guipos.
They were trained by the 5th Infantry Battalion personnel, which is in charge of the militiamen in this province.
Lt. Col. Alvin Luzon, 53rd Infantry Battalion, on Monday told the Philippines News Agency that the newly-trained militiamen have recently rendered combat duty before they were deployed back to their respective places.
"They were sent to the field to apply the theories they've learned in the classroom," Luzon said.
Luzon said the militiamen will assist them in the counter insurgency operations in their respective places of assignments.
He said that the militiamen, being territorial forces, are of big help to the military in the campaign against the New People's Army (NPA) rebels.
By Police Chief Inspector Rogelio D. Alabata (C, RPIO9) with report from PO3 Bernard Tan, RPIO9
Zamboanga Del Sur - Elements of Kumalarang MPS, Provincial Intelligence Branch, Zamboanga Del Sur Police PPO PPSC, PDEA 9, and 53rd IB Philippine Army conducted a buy-bust operation at Purok 1, Barangay Boyugan West, Kumalarang at around 2:00 PM on November 25, 2015.
The operation resulted in the arrest of Ibrahim Tong Abas, 30, a Barangay Kagawad and resident of said place, who was caught selling illegal drugs to the poseur buyer. Confiscated from him were sachets of suspected shabu, drug paraphernalia, and one Php 500.00 used as marked money. Arrested person and the confiscated items are now under the custody of PDEA 9 for proper disposition.
Zamboanga City – ZCPS6 (Tetuan) SAIDSOTG personnel conducted a drug buy-bust operation at Logoy Grande, Barangay Talon-Talon at about 6:30 PM of November 24, 2015. The operation resulted in the arrest of Arnold Reyes Chiong, 40, resident of said place, who was caught selling illegal drugs to a poseur buyer. Confiscated from him were a sachet of suspected shabu and drug paraphernalia. Arrested person is temporarily detained at ZCPS 6 pending the filing of case in court for violation of RA 9165 while the confiscated items were forwarded to RCLO 9 for laboratory examinations.
Zamboanga City – ZCPS11 SAIDSOTG personnel conducted an anti-illegal drug buy-bust operation at the inner portion of Barangay Camino Nuevo at around 4:05 PM on November 25, 2015. The operation resulted in the arrest of Virgilio Manubay Alam-Alam, 38, resident of said place, who was caught selling illegal drugs to a poseur buyer. Confiscated from the suspect were three sachets of suspected shabu, drug paraphernalia, and marked money. Arrested person is temporarily detained at ZCPS 11, pending the filing of case in court while the confiscated items were forwarded to RCLO 9 for laboratory examinations.
By Bong Garcia
THE military forces have recovered communication equipment that the New People's Army (NPA) rebels abandoned following a brief firefight in the hinterlands of Zamboanga del Sur.
Army's 53rd Infantry Battalion Commander Alvin Luzon said the clash ensued around 9:45 a.m. Thursday in the village of Datagan, Guipos, Zamboanga del Sur.
Luzon said the gunfight ensued when government troopers were scouring the village of Datagan following the reported presence of NPA rebels in the area.
The rebels fled to different directions leaving behind six radio transceivers, four battery chargers, three antennas, a magazine bandolier, subversive documents of high-intelligence value and personal belongings.
Luzon said the group of NPA rebels that figured in the clash with the troops were remnants of the Sandatahang Yunit Pampropaganda (SYP) Platoon of the Front Committee Kara that is operating in the province.
He said two people, including a pregnant woman, who were believed to be NPA supporters were apprehended near the clash site but were then released after undergoing debriefing.
(PNA), FFC/PFN/TPGJR
ZAMBOANGA CITY (PNA) -– Five New People's Army (NPA) rebels have surrendered amid pressure by ongoing military and police operations in the province of Zamboanga del Sur, an official announced Thursday.
Maj. Felimon Tan, Western Mindanao Command (Westmincom) information officer, said the NPA rebels surrendered on Wednesday to Lt. Col. Alvin Luzon, Army's 53rd Infantry Battalion (IB) commander.
Tan did not release the identities of the NPA-surrenderees who surrendered to Luzon at Camp Sabido, which houses the 53rd IB headquarters in Guipos, Zamboanga del Sur.
Tan said the NPA rebels decided to surrender amid pressure by intensified law enforcement operation and dwindling mass support.
Tan said Luzon gladly welcome the NPA rebels who decided to surrender to be able to live a new life in the main stream of the society.
By Gideon C. Corgue (ALT/GCC/PIA-Zamboanga del Sur)
AURORA, Zamboanga del Sur, Dec. 10 (PIA) – The Aurora Integrated Multi-Purpose Cooperative (AIMCOOP) was adjudged as national winner for Most Outstanding Cooperative (Best in Membership Growth and Expansion category) and the Coop General Manager, Pacenciano Tomarong received the Most Outstanding Cooperative Leader during tbe Gawad Parangal of the Cooperative Development Authority on October 31, 2015 in Manila.
The Gawad Parangal is an awards and recognition program for cooperatives, local government units, partner organizations and cooperative leaders in recognition of exemplary performance, best practices and good governance and in bringing responsive services to the people and to the community.
Honored, appreciative
In an interview, Tomarong said the coop members were very honored and appreciative that AIMCOOP won the prestigious award.
"We feel extremely honored and appreciative in receiving these significant awards, namely: the "Most Outstanding Cooperative (Membership Growth and Expansion category) and the Most Outstanding Cooperative Leader, Tomarong proudly announced. "Imagine, of the 24,000 registered cooperatives in the country, it was only AIMCOOP which was given the prestigious award by the CDA," he added.
"This speaks of the coop's very remarkable performance. In its 48 years of dedicated service and existence, the coop continues to serve and protect the investment of its members," he added.
Tomarong attributed the awards to the active support and cooperation of the coop's personnel and members.
"We attributed these awards to the personnel for doing an excellent job and help promote the image of the coop, as well as the members for their continued trust in us," he said.
"One of the milestones of the coop is to serve the community in a friendly manner," Tomarong announced.
One million members
The AIMCOOP which was founded in 1967 has established 72 offices nationwide with almost 1 million members.
Protection of members' investments
As mandated by law, the employees are most accountable and responsible persons to protect the investment of the cooperative. "Our employees are protecting members' investment," Tomarong said.
Tomarong said last year, the coop received an award in the regional level. But this year, a national award was bestowed to the coop and the general manager, respectively.
Tomarong said no less than CDA chair Orlando R. Ravanera personally bestowed the awards to AIMCOOP while a representative from Malacanang assisted him during the awarding ceremony held in Manila.
Products and services extended
Tomarong said the coop's products and services, such as: loans, savings, cash express, funeral service were extended to all members.
He said the coop innovated its products and services just to reach the satisfaction level of its clients and cited particularly the establishment of ATM machines in all their branches nationwide to promote a cashless society.
New programs
The general manager said a new program will be implemented next year for celebrants which provides free cakes and balloons to any youth and senior citizen members during their birthday celebration.
The Eskwela Kooperatiba will also be implemented by organizing students in different schools to encourage cooperative participation, according to Tomarong.
Social services provided
Tomarong said as part of AIMCOOP's corporate social responsibility, social services were provided to the communities through bloodletting program where the officers and members donated blood to Philippine Red Cross during the coop's anniversary celebration in August.
The coop official expressed confidence that a bright future will be achieved if the harmonious relationship between the officers and members is sustained. He also believes that 'leaders and members who speak together, stay together.'
(PNA), FFC/TPGJR/HDC
PAGADIAN CITY, Zamboanga del Sur, Dec. 9 (PNA) –- Thousands of people witnessed the switch-on ceremony of the Christmas decorations on Tuesday night in this city's Plaza Luz in front of City Hall.
At the same time, the "Christmas around the city contest" dubbed as Paskuhan 2015 kicked-off.
Gov. Antonio Cerilles congratulated the city officials for initiating the activity.
Mayor Romeo Pulmones said there will be nightly variety shows until New Year's Eve for the entertainment of the public, including the visitors.
The Paskuhan 2015 kicked off with a program at 7 p.m. at the Taklobo Stage of Plaza Luz and was followed by a 15-minute fireworks display.
Among the Christmas decorations that were switched-on were the giant Christmas Tree at the Rotonda Hills, Christmas lights at the Plaza Luz and along this city streets.
The dancing fountain at the Plaza Luz was also the center of attraction during the program.
The participants of the Christmas around the city contest are the business establishments.
Eng'r. Nelly Sisona, Paskuhan 2015 committee chair, said the contest has four categories such as hotel and restaurant; department stores and shopping malls; gasoline stations; hardware and electrical supply stores; and, banks.
The prizes include PHP25,000, first prize; PHP15,000, second prize; and PHP10,000, third prize.
By Police Chief Inspector Rogelio D. Alabata (C, RPIO9) with report from PO3 Bernard Tan (RPIO9)
Zamboanga City – ZCPS8 personnel arrested of Reymar Santos Patron, 22 resident of Purok 5, Malagutay during the conduct of checkpoint in Brgy Malagutay at around 9:00 PM on November 28, 2015. Suspect was apprehended for possession of one sachet of suspected shabu. The arrested person is presently detained at ZCPS 8 for filing of appropriate charges in court.
Dinas, Zamboanga Del Sur - Tanods of Brgy. Binuatan led by Faisal P Giapal, Chief of Tanod turned-over suspect Montasher U Abubacar, 21, resident of said place to Dinas Municipal Police Station for possession of one sachet of suspected shabu at around 5:30 PM on November 28, 2015. The arrested person is presently detained at Dinas MPS for filing of appropriate charges in court.
(PNA), LAP/TPGJR/HIROHITO D. CADION
PAGADIAN CITY, Zamboanga del Sur, Dec. 7 (PNA) -– The government of the United States of America (USA) has donated bomb detection and protection equipment as well as a vehicle to the local police, providing a boost in its anti-criminality capability.
Supt. Michael Palermo, newly-installed local police chief, told the Philippines News Agency the equipment and vehicle were delivered on Friday through Department of States' Anti-Terrorism Assistance Program.
Palermo said the equipment consisted of explosive incident counter measure kit, post-blast investigation kit and a Ford Ranger vehicle.
He said the acquisition of the equipment and vehicle was facilitated during the incumbency of Supt. Glenn Dulawan, the former police chief.
He said the equipment will boost the capability of the local police in anti-terrorism campaign.
Stephen J. Pedroza (XU)
The United Nations has cautioned of months of extreme weather in many of the world's most vulnerable countries brought about by what could be one of the strongest El Niño events to be recorded in 50 years.
El Niño — when warmer waters in the eastern tropical Pacific Ocean drive extreme weather conditions — causes drastic storms, dry spells and heavy floods, escalating the risk of disasters, diseases and forest fires, and jeopardizing power supply and food security at the local level.
"The main effect of El Niño in the Philippines is likely a reduction in rainfall," said Dr Wendy Clavano, an earth systems scientist. "Drought already persists in parts of Mindanao and is forecast to last longer than in the rest of the Philippines."
According to a World Food Programme (WFP) report, rice shortages are expected in the Philippines, Indonesia, Vietnam and other rice-consuming Southeast Asian countries while grain harvests have already been terribly hit by severe droughts in Central America and Africa.
This year's El Niño may be as severe as the one in 1997-98, when an estimated 23,000 people died.
"Water supply for domestic use and agriculture will suffer. Irrigation will be affected but farmers whose crops are rain-fed will suffer the most," Clavano continued. "If the Amihan (winter monsoon) fails to bring enough rain, food security will become an issue."
The lack of water has negative impacts on health and sanitation, including possible outbreaks of mosquito-borne diseases during a drought. "There is also a likelihood that air pollution will worsen as we switch from hydroelectric power generation to other non-renewable sources," she warned.
Mindanao crisis
Clavano, who has a master's degree in environmental sciences from the University of Southampton in the United Kingdom and a doctoral degree from Cornell University in New York, has been invited to speak at the annual Xavier University - Research and Social Outreach event dubbed as "Festival of Ideas," which, this year, took on "El Niño: Mean Weather Kid."
"When the poorest suffer and more people become at risk of poverty, their children's health and schooling are affected, which in turn have lifelong impacts. These depressed abilities coupled with missed opportunities widen the social gap and fragment society further," Clavano remarked.
In their second semester outlook for the country, the Philippine Atmospheric, Geophysical, and Astronomical Services Administration (PAGASA) reported that "Thirty-two provinces will likely be affected by the dry spell from August to November 2015," which means that what the country experiences now is expected to continue until the second quarter of 2016.
PAGASA identified the Mindanao provinces of Zamboanga del Norte, Zamboanga del Sur, Zamboanga Sibugay, Southern Cotabato, Sarangani, Sultan Kudarat, Basilan, Maguindanao and Sulu to be affected directly by El Niño.
According to PAGASA, the weather systems in July brought normal rainfall in western and central Mindanao but there was still shortage of rainfall in the provinces of Camiguin and Misamis Oriental. It said average ranges of temperature were recorded at 23°C to 34°C over lowlands of Mindanao and 19°C to 29°C over the mountainous areas of the second largest major island in the Philippines.
El Niño may persist until December 2015 then gradually weaken in early 2016, PAGASA reported.
"For this ongoing drought, any economic progress might be reversed. It will be important to understand the timing of drought impacts and know how to respond at the appropriate time to different needs and sectors," said Clavano, who has applied her remote sensing skills in various fields including oceanography and hydrology.
"Scientific information for 2015-2016 is available as much as six months in advance. Because of this, it is possible to plan for a more deliberate rather than an ad hoc disaster preparation and response," Clavano related, adding that disaster risk reduction is also about exposure and vulnerability.
"This means that more often than not the problem is no longer scientific but institutional. In the field of disaster risk reduction, it is not enough to simply characterize a hazard and the uncertainties associated with the current science," she said.
Clavano added, "When scientific forecasts do not match outcomes, people are put off. This is unfortunate. In fact, scientific knowledge and understanding are the foundations of technology and innovation that have improved the lives of many."
Drastic melting of ice
Clavano explained the science behind El Niño and the stern melting of ice on Earth at the Festival of Ideas on November 25.
"I think that the Festival of Ideas is a contribution Xavier University can uniquely make in Cagayan de Oro. It is the office of Research and Social Outreach that would naturally provide such a venue and facilitate dialogue on issues that affect the city and its neighbors," she said.
For Clavano, there is an urgent need to bring the ideas and concepts of disaster science closer to common experience. She underscored why climate change work matters for development in places far away from the cryosphere.
"Science needs to inform policy. In the Philippines, this is where I think the link is not strong. Scientific concepts need to be conveyed in a holistic yet simple way," she said.
Born and raised in CDO, Clavano returned to the Philippines to work on disaster risk reduction problems, focusing on sea level change and rainfall climatology.
"National and local authorities as well as stakeholders need to build capacities for disaster resilience. Coordinated action in preparation and response is necessary; it also saves time and money. Trust needs to be fostered in the risk communication process."
On November 26, a free screening was held at the Nursing Amphitheater featuring Jeff Orlowsky's "Chasing Ice," a 75-minute film of time-lapse photos of melting ice in the Arctic, Antarctic and mountain glaciers like the Himalayas through the creative lenses of award-winning nature photographer James Balog.
Clavano shared that the film is a remarkable expression of the issue of climate change. "Environmental sensitivity does not have to be drudgery or a finger-pointing exercise. The beauty of ice and snow and wild landscapes is enough for me. I hope the images are powerful enough to make us think and move us to act."
By Bong Garcia
A CHILD died while 37 people were wounded in four-vehicle smashup in Pagadian City in the province of Zamboanga del Sur, the police reported Saturday.
Chief Inspector Rogelio Alabata, Zamboanga Peninsula Police Regional Office (PRO) information officer, said the accident happened around 11 a.m. Friday in Barangay Buenavista.
Alabata identified the fatality as eight-year-old Clark Cabaluna, who was the back rider of the motorcycle that was involved in the accident.
The other three vehicles involved in the smashup were: a passenger jeep driven by Joel Maglinte, 24; drop side truck driven by Marvic Cabungog; and, dump truck driven by Ben Brian Tagbo. The motorcycle was driven by Pilar Cabaluna.
Police investigation showed that Maglinte lost control of the jeep and bumped the other three vehicles while cruising along the national highway in Barangay Buenavista.
The police said the 37 wounded victims, mostly passengers of Maglinte, were taken to the hospital for treatment. Their identities were not immediately available.
By Zaida delos Reyes-Palanca
A village chief was wounded when he was shot by an unidentified suspect inside his house the other day in Zamboanga del Sur.
Taken to Midsalip Infirmatory Hospital for treatment was Cerilo Jamoner, chairman of Bgy. New Katipunan.
Reports said the incident occurred at 10:45 p.m. while the victim was resting inside their house when the unidentified suspect appeared and for unknown reason shot the victim twice.
The suspect quickly fled while the victim was rushed to the hospital.
By Bong Garcia
A MUNICIPALITY in the province of Zamboanga del Sur lost P240,000 to burglars, a town official reported.
The incident could have taken place in the evening of November 30 but it was only discovered when the employees of Guipos, Zamboanga del Sur reported for work the next day.
Melvin Villarta, 48, the municipal treasurer of Guipos reported to the police that the burglars gained entry to his office by destroying the front door.
Villarta said the suspects managed to open the safety vault and carted away about P240,000 cash.
Senior Superintendent Michael Nicolas, Zamboanga del Sur police director, said investigation continues aimed to unmask and arrest the suspects as well as recover the loot.
By Gideon C. Corgue (FPG/GCC/PIA-Zamboanga del Sur)
PAGADIAN CITY (PIA) – Committed to treating our environment with love and utmost care, a group of 200 people from national government agencies, local government units, civil society organizations, and other well-meaning citizens participated on Friday in the mangrove tree planting activity here.
Some 2,000 mangrove seedlings were planted along the wetlands mangrove area in barangay White Beach.
The mangrove tree planting is part of the lined up of activities for the celebration of Mindanao Week of Peace which runs from Nov. 26 to December 10.
Monsignor Foelan Echavez, Catholic convenor of Interfaith Forum for Solidarity and Peace (IFSP) also said the mangrove tree planting activity was "part of our massive wake-up call for everyone to protect and conserve our natural resources as an effective defense against the ill effects of climate change."
"The activity is a symbolic gesture of a deeper commitment of our people to environmental protection," he pointed out, adding "we take the keen interest not only in the cause of environmental protection, but also implement this ideal in action by encouraging the barangay officials and residents living in the area to take care of the planted mangrove seedlings."
Meanwhile, City Councilor Cesar Dacal Jr., who represented Mayor Romeo Pulmones in his message said he was grateful to the IFSP for spearheading the initiative saying "it does not only foster unity of all sectors of society, but it also demonstrates a global concern for the protection of our environment."
"We are stewards of the God's creation. We care for the earth and act in ways that will restore and help protect the environment by planting mangrove trees," Dacal urged.
As a gesture of support to the climate change mitigation and adaptation of the national government, Dacal disclosed that the Pulmones administration had strictly implemented Republic Act 9003 otherwise known as "Solid Waste Management Act of 2001" where institutional mechanisms for proper treatment of waste and waste disposal were introduced to the 54 barangays such as segregation, transport, collections, disposal and recycling procedures.
"Although at the start of the implementation of the project, it drew public resistance, eventually the constituents learned to appreciate its benefits," he observed.
Dacal urged the participants to show to the world their love for the environment by actively doing adaptation and mitigation measures saying "it is our duty and responsibility to protect and preserve the earth that we live in not only for our survival but to save the future generation."
By Andrei Medina / LBG (GMA News)
A woman who just secured a loan from a cooperative in Pagadian City in Zamboanga del Sur had fallen victim to robbers, a report from GMA's "News TV Live" said Saturday.
The report quoted the victim as saying that two men approached her and took her P25,000 at gunpoint before speeding away on a motorcycle.
Authorities are investigating the incident.