Zamboanga del Sur News December 2012
Jump to navigation
Jump to search
→ → Go back HOME to Zamboanga: the Portal to the Philippines.
A | B | C | D | E | F | G | H | I | J | K | L | M | N | O | P | Q | R | S | T | U | V | W | X | Y | Z
Create Name's page
Regions | Philippine Provinces | Philippine Cities | Municipalities | Barangays | High School Reunions
---
Zamboanga del Sur - Archived News
---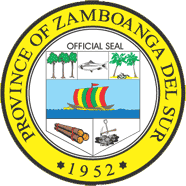 Seal of Zamboanga del Sur Province
Interactive Google Satellite Map of Zamboanga del Sur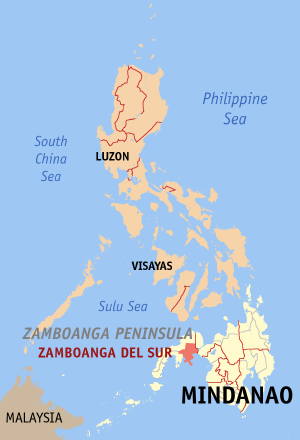 Zamboanga del Sur Map Locator

Municipalities within Zamboanga del Sur

Provincial Capitol of Zamboanga del Sur

Provincial Capitol of Zamboanga del Sur, Santo Niño, Pagadian city
Dietary supplement is a product that contains vitamins, minerals, herbs or other botanicals, amino acids, enzymes, and/or other ingredients intended to supplement the diet. The U.S. Food and Drug Administration has special labeling requirements for dietary supplements and treats them as foods, not drugs.
---
---
Manufacturers and distributors of dietary supplements and dietary ingredients are prohibited from marketing products that are adulterated or misbranded. That means that these firms are responsible for evaluating the safety and labeling of their products before marketing to ensure that they meet all the requirements of DSHEA and FDA regulations.
Lapuyan Falls: The favorite haunt of the fair Subanen maidens of Sitio Baga and all its neighboring areas, usual meeting place with many a young country swain in some secluded cavern beneath the rocky forest lane.

Lakewood, Zamboanga del Sur, Philippines

Village of Pedagan
Wars of ancient history were about possessions, territory, power, control, family, betrayal, lover's quarrel, politics and sometimes religion.
But we are in the Modern era and supposedly more educated and enlightened .
Think about this. Don't just brush off these questions.
Why is RELIGION still involved in WARS? Isn't religion supposed to be about PEACE?
Ask yourself; What religion always campaign to have its religious laws be accepted as government laws, always involved in wars and consistently causing WARS, yet insists that it's a religion of peace?
WHY??
There are only two kinds of people who teach tolerance:
The Bullies. They want you to tolerate them so they can continue to maliciously deprive you. Do not believe these bullies teaching tolerance, saying that it's the path to prevent hatred and prejudice.
The victims who are waiting for the right moment to retaliate. They can't win yet, so they tolerate.

Lintugop, Aurora
Pagadian City, Zamboanga del Sur

Provincial human resource management office of santo niño pagadian city

Civil Service Commision office in santo niño pagadian city
Police destroy P700,000 firecrackers
By Bong Garcia
THE Philippine National Police (PNP), through the Firearms, Explosives, Security Agencies and Guard Section (Fesags) Zamboanga Peninsula has burned at least P700,000 worth of firecrackers in Zamboanga City.
Fesags Zamboanga Peninsula Director Mark Azur said the firecrackers that were burned on Thursday were confiscated by Fesags and Philippine Coast Guard operatives in the different parts of the region.
Azur said 60 of the more than 100 boxes of the firecrackers they destroyed were confiscated from two business establishments in the provinces of Zamboanga del Norte and Zamboanga del Sur during an inspection.
Azur said they placed the firecrackers in a pit at this city's dumpsite in the village of Lumbangan, 8.8 kilometers east of this city, before it was set on fire.
Azur said the firecrackers were confiscated after the owners of the business establishments failed to show a permit from Fesags except for a business permit from the local government.
A firecracker dealer is required to secure a permit from Camp Crame while retailers from the regional police command before they could engage in the business of firecrackers, he said.
The rest of the firecrackers packed in carton boxes were confiscated by the Zamboanga Coast Guard Station personnel on passenger-cargo ferries at the local port, he said.
Meanwhile, he said they have tapped the assistance of the local police in implementing the rules and regulations governing the sale of firecrackers in the villages.
This, as the Fesags lacks the personnel to monitor compliance with the law by businessmen who are in the business of firecrackers, he added.
Health and hope for mothers
By Glenn Diaz (The Philippine Star)
MANILA, Philippines - In the fourth-class municipality of Lapuyan in Zamboanga del Sur, about 80 percent of the residents belong to the Subanen tribe. The Subanen practice various birthing rituals and hold a lot of pregnancy-related beliefs. Sometimes, these rituals go against what modern science dictates, resulting in poor maternal health and placing a lot of new mothers and infants at risk.
Mayor Daylinda Sulong, a Subanen herself, knows only too well that culture has to be a factor in formulating the health policy in her municipality.
In 2010, the local government partnered with the Zuellig Family Foundation (ZFF) as part of its Community Health Partnership Program. Over the past two years, it has made headway in the health outcomes of more than 50 municipalities nationwide.
Lapuyan is just one of the 12 rural municipalities that belong to the second batch of ZFF's partners. Collectively, the 12 towns' health indicators, such as maternal and infant mortality ratios, facility-based deliveries and malnutrition rates, have improved dramatically in just a span of two years under the partnership.
In Lapuyan, one of the key reforms this partnership has made possible is the compromise between culture and modern medicine. While the idea of giving birth outside their homes goes against traditional beliefs, maternal and infant deaths have been blamed on risky home deliveries without the supervision of skilled birth attendants, says Sulong.
She consulted with tribal and religious leaders and explained to them the risks involved. "I realized that there is no need for culture and medicine to clash if we just try to understand each other," she says.
Maternal shelters were also built beside birthing clinics to guarantee the safety of new mothers and babies right after delivery. This has been especially helpful to those who live in remote areas.
To further boost maternal health, the Rural Health Unit was made operational 24/7. An additional two birthing units were built in far-flung villages. Midwives and nurses, who live at or near these centers, are stationed at the clinics during the day and remain on call at night.
As a result, facility-based deliveries have gone up from three percent in 2009 to 60 percent. Both maternal and infant deaths have been zero since 2011. Allocation for health had surpassed the 15 percent recommended level, and every year, P500,000 is allotted to increase enrollment in PhilHealth.
In Daram, Samar, another ZFF partner municipality, the mayor worked from the ground up, empowering his barangay health workers with key institutional and legal reforms.
Double-digit infant deaths due to sepsis alarmed the town's local leadership, says Mayor Lucia Astorga. Partly to blame was the town's rough terrain, Astorga adds. Going from one community to the next requires boat rides or long hikes around a mountain, a task that had dampened the resolve of some health workers.
In partnership with ZFF, Daram implemented a performance management system, which would clearly outline roles and targets for all municipal health personnel. This had allowed leaders, such as municipal health officer Khrystina Mabutin, to pinpoint gaps in health service delivery and address them.
This monitoring and evaluation process inspired the health team to step up their efforts. Midwives worked closely with barangay captains and health workers. While the challenging terrain is still a challenge, the health team of Daram now know where to direct their limited resources. Facility-based deliveries have increased from a mere four percent in 2009 to 65 percent.
In the fourth-class municipality of Minalabac, Camarines Sur, Mayor Gil Basmayor admitted that he would rather build roads and bridges than invest in health. This was until he got initiated into ZFF's Community Partnership Program.
But Minalabac's grim health picture was already difficult to ignore. In its worst year, the agricultural town recorded the worst malnourishment rate in the entire Bicol region, owing to the string of typhoons that hit the town and paralyzed its rice and coconut production. Residents used to rely on themselves for health-related services, and allocation for health was a dismal four percent of the budget, way below the ideal 15 percent.
Today, Basmayor can be seen going around the town's seven birthing clinics to personally talk to new mothers. "If you want to solve the problem, you have to know what the problem is," he said. Basmayor adds he was surprised that the municipality actually had a lot of unused health-related data.
"We had a community-based monitoring system that was put in place to determine where government needs to focus its efforts. We had data on maternal deaths, tuberculosis, malnourishment, pregnancy-related deaths, and more. It was just a matter of making use of those data," he said.
The response of the community was overwhelming. When he needed to beef up the health budget and consequently cut other departments, he heard no complaints. In less than a year, the clinics that used to be just empty are now crowded with people even before they open at 7 a.m. From two birthing facilities, the town now has seven strategically located and equipped units.
Facility-based deliveries went from 15 percent in 2009 to 78 percent. No maternal deaths had been recorded in Minalabac since 2010. Pregnant women have 24-hour access to medical advice and an ambulance in case of emergency.
These mayors, together with ZFF, prove that even in the most remote areas, enduring partnerships between the private and public sectors ensure that more lives will be saved.
832 kinder tutors deployed in South
By Antonio P. Rimando (Correspondent)
PAGADIAN CITY, Zamboanga del Sur—The Department of Education (DepEd) has deployed early this school year 832 kindergarten teachers in various areas in Mindanao to strengthen pre­school education in the country's second-largest island region.
DepEd Regional Director Walter O. Albos of the Zamboanga peninsula here said recently the move seeks to improve the quality of basic education in Southern Philippines under the agency's newly implemented K to 12 plan. Under the program, kindergarten was formally integrated into the country's upgraded basic-education curriculum, which, starting this school year, now comprises six years of elementary education, four years of junior high school and two years of senior high school.
Albos said Education Secretary Armin Luistro earlier said pre-school education provides children aged five with appropriate mental, social, psychological and pedagogical preparations for formal education, beginning Grade 1, which ultimately encourages them to complete the six-year elementary course.
A DepEd-hired preschool tutor, he said, is given a Teacher 1 item which carries a beginning basic monthly salary of over P17,000 plus several incentives including a 13-month pay, Christmas bonus, clothing allowance, year-end bonus, a chalk allowance, and hardship bonus if they are assigned to a far-flung, risky station.
Albos said the DepEd proportionately distributed the 832 preschool tutor items to Southern Philippines's six regions with Northern Mindanao (Region 10) receiving the lion's share with 200 posts followed by Central Mindanao (Region 12) with 180, Southern Mindanao (Region 2) with 155, Western Mindanao (Region 9) with 138, Caraga (Region 13) with 99, and Autonomous Region in Muslim Mindanao with 60.
Of Mindanao's 61 schools divisions, Albos said, North Cotabato had the most number of preschool mentor items with 65 followed by Bukidnon, 63; Misamis Oriental, 43; Davao City, 43; Zamboanga del Sur, 37; Zamboanga del Norte, 36; Compostela Valley, 32; Sarangani, 32; Agusan del Sur, 29; Zamboanga Sibugay, 29; South Cotabato, 28; Cagayan de Oro City, 27; Zamboanga City, 25; Davao del Sur, 25; and Sultan Kudarat, 22.
Scam 'fall guy' surfaces
By Hector Lawas
THE purported president of the controversial pyramiding firm Aman Futures Group Phils. Inc. surfaced yesterday at the Justice Department and denied any role in the P12-billion investment scam that victimized 15,000 investors.
Fernando Luna, right-hand man of fugitive Aman owner Manuel Amalilio, stressed he was just a personal driver of the latter, and was asked to sign documents he did not understand.
"Ginawa nila akong presidente pero wala akong alam. May mga papeles na pinipirmahan ako pero hindi ko alam kung ano 'yun," he told reporters.
Luna claimed he did not benefit from the scam and even recalled stopping his relatives from investing in their firm.
The Aman official said he was surprised by the turn of events, especially when the controversy already affected his family. He revealed that angry victims burned the house of his father in Pagadian City and destroyed houses of his siblings.
"We have nowhere to go," he lamented.
Luna's wife, Nimfa, also named respondent in the complaints against Aman officials, submitted her counter-affidavit to the DoJ. She likewise denied involvement in the scam.
The Lunas want to testify for the government and will apply for witness protection.
Aman Futures exec linked to P12-B pyramiding scam surfaces at DOJ
MANILA, Dec. 27 (PNA) -- Aman Futures Group Philippines, Inc. (Aman Futures) board members Fernando Luna and his wife Nimfa filed their respective counter-affidavits before the special panel of prosecutors Thursday.
Aside from the Luna couple, also facing syndicated estafa charges before the DOJ are Aman Futures chief executive officer and its owner Manuel Amalilio for the alleged P12-billion pyramiding scam.
On the other hand, DOJ Secretary Leila M. De Lima clarified they have given all the respondents sufficient time to file their respective counter-affidavits.
This, so the DOJ cannot be accused of violation of due process which the accused may use as basis if they elevate their case before the Court of Appeals and the Supreme Court, De Lima said.
The CA earlier issued a "freeze order" against the 141 bank accounts of Aman Futures, including the 79 bank accounts owned by Pagadian City Mayor Samuel Co and 29 bank accounts of his wife.
ZSPPO donates relief goods to victims of typhoon 'Pablo'
PAGADIAN CITY, December 26 (PIA) –-The Zamboanga del Sur Police Provincial Office (ZSPPO) sent relief goods for victims of typhoon 'Pablo" that ravaged the province of Compostela Valley and killed more than a thousand people on December 4. Provincial director Senior Superintendent Romeo Uy said he ordered Senior Inspector Simplicio Pasaol Jr., chief of PPO Community Relations Division to transport at once boxes of noodles and canned goods, bundles of clothes and other materials to the PNP regional office in Zamboanga City.
The goods were gathered from the 24 municipal police stations after the assistance call was made by the then outgoing PNP chief Director General Nicanor Bartolome.
Uy said he directed all chiefs of police to sympathize with the victims of typhoon "Pablo" by sharing and donating relief goods to the victims.
The goods, Uy said will be delivered first to the PNP regional office and it will be turned-over to ABS-CBN after all relief goods from the PNP provincial offices are sent in the region.
Zambo Sur cops give assistance to 'Pablo' victims
The Zamboanga del Sur Police Provincial Office has extended assistance to the victims of Typhoon Pablo in Compostela Valley and Davao Oriental.
Zamboanga del Sur Police Provincial Director Sr. Supt. Romeo R. Uy, in a report to Police Regional Office-9 Director Chief Supt. Napoleon R. Estilles, said that his command has sent foodstuff including bags of rice, clothes, rubber shoes and funds for the typhoon victims.
"The goods that my command shared to the victims of typhoon are contributions from police stations in the province. We do our best to share things that they can use in their predicament'" Uy said.
The typhoon has killed more than 1,000 people, displaced scores of families and destroyed billions of properties.
Uy also said policemen in his command are always ready to extend help to people who are victims of natural and man-made calaminites.
"We share our best in our little way that it may give life. following the police code —' Makadiyos, Makabayan, Makatao and Makakalikasan'", Uy said.
DENR-IX conducts Geo-Tagging Training Workshop
PAGADIAN CITY - The Department of Environment and Natural Resources (DENR) region IX is conducting a five (5)-day Training and Workshop Design on Applied Geo-Tagging Technology for National Greening Program (NGP) Coordinators and Implementers at Chandler Suites Hotel from December 17-21, 2012 in Pagadian City.
This training is in line with the department's focus of providing importance to transparency and accountability in the implementation of its banner program particularly the National Greening Program.
FMS Regional Technical Director Ali M. Bari in his message said that Geo-Tagging is now being employed as a management tool in the NGP and has made a difference compared to monitoring and validating accomplishments from past reforestation efforts. "Geo-Tagging technology shall aid project validators in monitoring greening activities under the NGP even in far-flung areas. It shall utilize and associate a digital resource such as photos, website, and short message system with a physical location given in terms of longitude and latitude coordinates which can pinpoint any reforestation site with a high degree of precision, provide accurate data and make the information available to everyone, " RTD Bari said.
RTD Bari added that this new technology utilizes equipment such as Desktop or laptop computers, tablets, Global Positioning System (GPS) units with cameras and cellular phones to gather, input and upload spatial, textual and photo data and process them for a more simple and comprehensive presentation on-line or off-line.
The training workshop is being conducted by selected personnel from the Management Information System Division-DENR Central Office in coordination with the Forest Management Services and Planning and Management Division – Management Information System in the region.
NCIP holds Tribal Leaders' Forum
BAYOG, Zamboanga del Sur, Dec 21 (PIA) – The National Commission on Indigenous Peoples (NCIP) Regional Office 9 conducted a Tribal Leaders' Forum last Tuesday to iron out conflicts on ancestral domain issues .
Sangguniang Bayan Member Celso A. Matias, who represented Mayor Leonardo L. Babasa, Jr., in his welcome message expressed his gratitude to the NCIP for holding the said forum. "Through this forum, peace and unity will be attained among the tribal leaders," he said.
It can be recalled that during a Peace Forum held last June 28, 2012, a map indicating the ancestral domain claims of the tribal group was presented by the four tribal leaders, namely: Timuays Casiano Edal, Ramon Lumige, Lucenio Manda, and Joel Lumpinas.
During the forum, it was learned that there are two conflicting groups who applied for ancestral domain claims led by Timuay Casiano Edal and Timuay Luciano Manda.
NCIP Commissioner for Northern and Western Mindanao Cosme Lambayon and NCIP-9 Regional Director Salong Sunggod strongly recommended to end their divisibility and to have one common goal to attain peace and progress. They also suggested there should be one representative to stand for the group who will also serve as the liaison.
Regrettably, one of the two conflicting leaders did not agree on the recommendation, but it was resolved by assigning the two leaders to represent their group.
Also present during the forum were: Mercilyn Hatad, Officer In-Charge, NCIP Zamboanga del Sur Provincial Office, Dr. Robert Barcela, OIC-NCIP District Office based in Guipos, Vicky Cajandag, PDSI Executive Director, Atty. Fausto Lingating, NCIP Legal Consultant, Celso Matias, SM Member, LGU-Bayog, Lt.Col. Victor Tanggawohn, Commanding Officer, 53rd IB, Philippine Army, some barangay chairmen and NCIP employees.
Mayor owns up to aiding scammer
Scam suspect Samuel Co, mayor of Pagadian City, has disclosed that he had tried to legitimize the operations of Aman Futures Group, the trading firm allegedly responsible for the P12-billion investment fraud that victimized 15,000 people in Visayas and Mindanao.
In an affidavit Co submitted to the Department of Justice, he said that he met with Aman Board member Fernando Luna and asked for several documents "to legalize Aman's operation."
The city mayor said Aman head Manuel Amalilio even visited him in his office at the City Hall in July and briefed him about the investment firm.
His case was one of 51 sets of complaints being investigated by a special panel of prosecutors under the Department of Justice.
In fact, Co said Amalilio submitted a certificate of incorporation from the Securities and Exchange Commission to show that Aman was a duly registered firm.
"If only to protect the investing public of their considerable investments, during the interim of the submission of the required secondary permit, the Permits and Licensing Division recommended for the issuance of a temporary permit valid only for 60 days," Co admitted.
Co, who himself filed a complaint against Aman, said he started investing with Aman after that meeting with Amalilio.
He said he had invested P3,266,700 in Aman Futures under the account name Bo's Coffee on September 11 with interest of 58 percent after 17 days. He made another investment the following day under the account name Max's Chicken with an amount of P3,205,500 with a 60-percent interest after 17 days.
His affidavit showed his investments with returns—including personal and pool investments from relatives and friends —totaled to P42 million.
It was until last October when Aman collapsed. Co said he was issued two checks in the amount of P5 million each. He tried to encash the checks in Makati City on October 5 but the checks were "dishonored and returned" for insufficient funds.
DOE conducts energy forum in Zamboanga del Sur, Zambo Sibugay
PAGADIAN CITY, December 19 (PIA) –- To raise the level of awareness on government rules and regulations and its top priority programs of ensuring welfare and protection of consumers, the Department of Energy (DOE) in cooperation with the Department of Trade and Industry (DTI) recently conducted an energy forum with stakeholders at Hotel Guillermo here. The forum is part of the scheduled activities in observance of the 2012 National Energy Consciousness Month anchored on the theme "Achieving Energy Sustainability."
Speaking before the group of liquified petroleum gas (LPG) dealers, local government unit officials, academe, consumers, non-government organizations, media practitioners and concerned citizens, DOE Mindanao Field Office head Engr. Nilo Geroche said participants were informed on topics such as LPP and LPG products safety and consumer tips, energy efficiency and conservation, renewable energy technologies and other related issues.
Geroche thanked the Department of Trade and Industry (DTI) for the invaluable assistance extended to the DOE by inviting stakeholders from the 26 municipalities of the province including Pagadian City and for making the forum a resounding success.
He said DOE tapped the services of DTI, their regular program partner saying that they have no office in Pagadian. They only have one Mindanao Field Office in the region located in Davao which covers the Mindanao area including the provinces of Sulu and Tawi-Tawi.
The DOE team conducted a similar forum on December 6 in Ipil, Zamboanga Sibugay at the Sibugay Grand Plaza Hotel.
DENR conducts 5-day Geo-Tagging Training Workshop
The Department of Environment and Natural Resources (DENR) region IX is conducting a five (5)-day Training and Workshop Design on Applied Geo-Tagging Technology for National Greening Program (NGP) Coordinators and Implementers at Chandler Suites Hotel from December 17-21, 2012 in Pagadian City.
This training is in line with the department's focus of providing importance to transparency and accountability in the implementation of its banner program particularly the National Greening Program.
FMS Regional Technical Director Ali M. Bari in his message said that Geo-Tagging is now being employed as a management tool in the NGP and has made a difference compared to monitoring and validating accomplishments from past reforestation efforts.
" Geo-Tagging technology shall aid project validators in monitoring greening activities under the NGP even in far-flung areas. It shall utilize and associate a digital resource such as photos, website, and short message system with a physical location given in terms of longitude and latitude coordinates which can pinpoint any reforestation site with a high degree of precision, provide accurate data and make the information available to everyone, " RTD Bari said.
RTD Bari added that this new technology utilizes equipment such as Desktop or laptop computers, tablets, Global Positioning System (GPS) units with cameras and cellular phones to gather, input and upload spatial, textual and photo data and process them for a more simple and comprehensive presentation on-line or off-line.
The training workshop is being conducted by selected personnel from the Management Information System Division-DENR Central Office in coordination with the Forest Management Services and Planning and Management Division – Management Information System in the region.
OCD, DepEd to conduct simultaneous school-based tsunami and earthquake drill
PAGADIAN CITY, December 17 (PIA) –- The Office of Civil Defense, Regional Disaster Risk Reduction Management Council (RDRRMC) IX in partnership with the Department of Education (DepEd), Pagadian City will conduct the CY 2012 4th Quarter Simultaneous School-Based Tsunami and Earthquake Drill on Wednesday, December 19.
OCD-9 Regional Director Adriano D. Fuego said the activity endeavors to promote disaster preparedness, mitigation and awareness of the community especially among students and teachers. "It also aims to assess the capacity level of the schools during the event of earthquakes and other disasters," Fuego added.
During the activity, the OCD-RDRRMC and evaluators from different agencies will observe and evaluate the conduct of the said drill at Santiago Elementary School, this city.
Pursuant to Republic Act (RA) 1012, preparedness and mitigation are key strategies in reducing disaster risk.
Fuego said challenging activities such as tsunami evacuation, fire after the earthquake, blockage of identified evacuation route which will be specific to the school situation will be performed by the students.
As contained in DepEd Order No. 84, series of 2012 issued by Secretary Armin Luistro, all bureau and regional directors, schools division and city superintendents, heads of public and private elementary and secondary schools were directed to actively participate in the drill and to submit a consolidated report to the DRRMC, central office.
It can be recalled that 36 years ago, people in Pagadian City were horrified by the destruction of a tsunami wrought by a 7.5 intensity earthquake on August 17, 1976 causing hundreds of death and millions of properties damaged.
Gunmen kill policeman in Zambo City; probers considering Aman Futures link
ZAMBOANGA CITY, Philippines – A Police Security and Protection Group (PSPG) personnel was shot and killed by three unidentified gunmen Friday evening in Barangay Lunzuran, Zamboanga City. Investigators said it was possible the attack may be linked to the Aman Futures pyramiding collapse that is known to have victimized thousands, including many policemen.
Senior Superintendent Edwin de Ocampo, Zamboanga City police officer-in-charge, identified the victim as SPO1 Raymond Dalida, who died from 12 gunshot wounds.
De Ocampo said Dalida was driving his Toyota Revo when the suspects, riding tandem on a motorcycle, chased and confronted him at around 10 p.m. Friday.
De Ocampo said that the suspects were heard to have shouted "ibalik mo ang pera namin" (Give us back our money) before they opened fire. "One of the possible motives we are looking into is that the incident has something to do with investments in the Aman Futures Group," De Ocampo said referring to a wide-reaching pyramiding scam in Pagadian City that collapsed in November.
The Philippine National Police continues to crack down on officers who either failed to stop or were allegedly involved in the investment scam that duped thousands of people of some P12 billion.
Among those sacked was Senior Superintendent William Marzan, Zamboanga del Sur provincial police director.
PNP spokesman Chief Superintendent Generoso Cerbo Jr. said Marzan's relief was for his failure to stop the scam from spreading.
Aman Futures Group Phils. Inc., and its founder, Filipino-Malaysian Manuel Amalilio, has been at the center of a firestorm since November after its apparent pyramid scam collapsed, leaving thousands of duped citizens reeling from lost investments. The company had been enticing people to investment in a double-your-money scheme since February, somehow escaping government and police scrutiny for months.
Earlier reports said Amalilio's victims included policemen. This was confirmed by Cerbo, who said at least 53 police personnel had been duped.
Phil. Army supports "Paskuhan 2012"
PAGADIAN CITY, Dec 13 (PIA) -- The First Infantry (Tabak) Division of the Philippine Army has participated in the successful opening of the Yuletide celebration "Paskuhan 2012" on December 8 at Plaza Luz.
Tabak Division Commander MajGen. Ricardo Rainier Cruz III, in his message read by Col. Michael Lowell Chiong, the commanding officer of the Headquarters and Headquarters Service Battalion (HHSB), said "I am in high spirit as we participate and witness the lighting of giant Christmas tree and colorful dancing fountain signaling the month long celebration of the Yuletide season,"
The 'Paskuhan', is an annual undertaking of city government celebrating the Christmas season.
Paskuhan provides entertainment to the public thru the fabulous dancing fountain show, fireworks display, lighting of the giant Christmas tree, , lighted Christmas lanterns and décors, nightly carol bonanza and variety shows, etc. at the Christmas village of Plaza Luz.
"Truly, Christmas is in everybody's hearts and minds. The enjoyment that we have now is in celebration of the birth of Jesus Christ who was sent to us on earth by the Heavenly Father to be our savior and our exemplar," Cruz added.
The Tabak commander said that in the celebration of Christmas, the 1st Infantry division continues to perform their duties and tasks in protecting the country's sovereignty in the pursuit of peace, progress and prosperity.
Mayor Samuel Co in is message said "let us learn to forget our mistakes and misfortunes and hope that this Christmas and New Year 2013, we will receive abundant blessings from the Almighty Father."
Co said "Pagadianons should be thankful to God that we only lost time, and not lives, money, and property unlike the victims of super typhoons 'Sendong' and 'Pablo' who suffered much from the wrath and devastations of natural disasters.
The chief executive also said that this year's 9th Paskuhan celebration is the grandest Christmas festival ever under his administration.
Court freezes 108 bank accounts of Pagadian mayor, wife
The Court of Appeals (CA) has frozen an additional 141 bank accounts in connection with the P12-billion Aman Futures Group Phil. investment scam, which duped around 15,000 investors earlier this year.
Among those ordered frozen were 79 bank accounts belonging to Pagadian City Mayor Samuel Co and 29 to his wife, Anti-Money Laundering Council (AMLC) deputy director Julia Bacay-Abad told the House committee on banks and financial intermediaries.
Abad said the AMLC has yet to determine how much was covered by the frozen bank accounts, which were included in the supplemental petition filed by the agency before the CA last Dec. 7.
Co, who is facing at least three syndicated estafa cases, skipped the committee hearing for the second time.
As authorities dig deeper into the extent of the investment scam, Deputy Director Virgilio Mendez of the National Bureau of Investigation told congressmen that at least three cooperatives and some parents-teachers' associations had invested money in Aman Futures.
Cagayan de Oro Rep. Rufus Rodriguez assailed the Department of Justice (DOJ) for failing to file cases against Aman officials. He noted that it had been two months since the DOJ created a special panel of prosecutors to handle the complaints against Aman.
"It's been two months," he said. "Don't tell me the DOJ is also sleeping on the job."
This was, however, denied yesterday by the DOJ which said it expected to file a case in court against the Aman officials behind the scam before Christmas.
Prosecutor General Claro Arellano told reporters that some of the syndicated estafa complaints against Aman executives that are currently under preliminary investigation by a DOJ special panel of prosecutors would be submitted for resolution by Dec.17.
Another preliminary investigation hearing has been set on the Aman case on Dec.17 in Pagadian City, he said.
"We hope that before Christmas, we have a resolution and hopefully arrest warrants if we can file it in court,'' Arellano said.
He said the panel had been working on these complaints that had been filed just three weeks ago.
Arellano also said they were evaluating whether they will refer the syndicated estafa complaint against the Pagadian City mayor to the Office of the Ombudsman for preliminary investigation.
"This is still being evaluated,'' he said, acknowledging that this was because Co is a government official.
A syndicated estafa complaint has been filed against Co for his alleged involvement in the investment scam that had duped about 15,000 people.
Iloilo Rep. Arthur Defensor Jr. has raised the possibility of tightening existing laws to penalize "conspirators" in investment scams who were presenting themselves also as "victims."
"How about the matter that the victims here are not really victims but conspirators?" he asked. "That in itself should be made an offense, if it is not yet covered by the Revised Penal Code."
Special Prosecutor Edna Valenzuela, head of the special DOJ panel, replied: "Basically, the term 'knowingly participating in a scheme,' there's already a law on that, that's why there is a term 'coconspirators.'"
10,000 join "Paskuhan 2012" celebration
PAGADIAN CITY, December 12 (PIA) –- An estimated crowd of 10,000 people trooped to Plaza Luz-the Christmas village of the city, to witness the much awaited opening of the "Paskuhan 2012" held December 8.
The throng of people started to literally "fill" the Plaza as early as six in the evening to get a nice spot and view for the much awaited ceremonial switch-on of the 100ft giant Christmas tree and other Christmas decorative lights.
While waiting for the ceremonial switch-on, some dance and song numbers performed by the ABS-CBN talents from Cagayan de Oro City cheered the crowd away.
It was about nine in the evening when the gigantic Christmas tree, lanterns and other Christmas décors were finally lighted as thousands of people including children watched with amazement.
The opening salvo of the "Paskuhan 2012" was made even more exciting with the feet stamping, hip swaying musically gyrating "dancing fountain" show that "swirled" its water into ranged of more than 20 feet high with colorful spot lights.
The spectacular dancing fountain show consisted of carefully selected and diverse songs with different beats that synchronize with the rhythmic dancing of the water with lights, sound and enhanced special effects.
The Paskuhan activity was highlighted with euphoric fireworks display that illuminated the night sky.
Paskuhan is an annual Christmas activity initiated and launched by the city government in 2004.
The festivity has provided total entertainment not only to Pagadianons but to local visitors as well.
Aman officers, investors to face off in Pagadian
MANILA, Philippines - The officers of Aman Futures Group and victims of a P12-billion investment scam will meet for the first time next week.
Prosecutor General Claro Arellano confirmed yesterday that a special panel of the Department of Justice (DOJ) handling the syndicated estafa complaints against Aman Futures set the preliminary investigation in Pagadian City on Dec. 17.
Aman board member Fernando Luna is expected to appear and submit his counter-affidavit along with agents of the firm who were named respondents in the case.
The investors who filed the complaints were notified about the hearing and are expected to observe the proceedings.
It will be the second hearing of the case. The first was held at the DOJ office in Manila last Nov. 27. Five board members – Leila Lim Gan, Eduard Lim, Willanie Fuentes, Naezelle Rodriguez and Lurix Lopez – appeared and submitted their affidavits detailing their respective roles in the Ponzi-type scheme employed by the firm owned by Manuel Amalilio, who is hiding in Kota Kinabalu in Malaysia.
The second hearing was initially set last Dec. 5, but postponed due to bad weather brought about by super typhoon "Pablo." Nation ( Article MRec ), pagematch: 1, sectionmatch: 1
The DOJ has received at least 15 sets of complaints against Aman Futures.
Abducted 6-year-old son of a businessman rescued
ZAMBOANGA CITY, Philippines - Police and military security forces rescued Sunday a six-year old son of a businessman abducted in Zamboanga del Sur and arrested four suspects, who reportedly wanted to bargain the victim with the money they lost from investment scam, officials said.
Police Regional director Chief Superintendent Napoleon Estilles said the victim was a son of a businessman in Barangay San Jose Aurora town.
Two of the suspects were identified as Amran Maruhom Pulao, 24, and Aiman Maruhom Ampatua, 39, both residents of Barangay Kirapan, Sultan Naga Dimaporo, Lanao del Norte. The names of the two others who were arrested hours later were not made available.
Investigation disclosed that the victim and his mother were riding on board a motorcycle when the suspects aboard on service van flagged them down about 7:30 a.m. Sunday in Aurora town.
Senior Superintendent Romeo Uy, Zamboanga del Sur provincial police commander, believed that the target of the abduction was supposed to be the mother.
He said one of the suspects pistol whipped the mother on the head but managed to run away and left her son. Nation ( Article MRec ), pagematch: 1, sectionmatch: 1
The suspects subsequently grabbed the boy and loaded him into the waiting getaway vehicle van that sped towards the Sultan Naga Dimaporo area.
However, alerted police from the Provincial Public Safety Company (PPSC) and 3rd Light Armor Company of the Philippine Army immediately launched pursuit operation, leading to the rescue of the victim almost three hours later and arrest of Pulao and Ampatua.
The two suspects, however, pointed to two other suspects the masterminds of the abduction.
Uy said succeeding follow-up operation led to the arrest of the two other suspects, who were placed under tactical interrogation.
The police official disclosed that the four suspects had allegedly been trying to exact payment of the money they lost as being "abay" (ride-on) to the victim's father, who was allegedly an investor in a scam recently.
Police said suspects have been harassing Solon for payment of the money they lost.
However, the businessman turned down the suspects, saying that he was also a victim of the investment scam and that he lost more than P2-million, including the money of the suspects.
"Even if the boy was rescued, there was an attempted kidnapping because the suspects wanted to raise ransom in exchange for the money they lost from the victim's father," Uy said.
3 activists killed before Human Rights Day
"Is this how Aquino wants to celebrate Human Rights Day, with more impunity towards our beleaguered environment defenders?"– Fr. Oliver Castor, spokesperson of Task Force-Justice for Environment Defenders
MANILA – One farmer and two environmental advocates have been killed in two separate incidents on December 7.
Rolando Quijano, a farmer and active member of Alliance of Farmers Union in Zamboanga Del Sur (AFUZS) was shot to death at around 12:00 noon last Friday at purok 4, Ocapan village, San Miguel town in the province of Zamboanga Del Sur by suspected elements of the 53rd Infantry Battalion – Philippine Army, according to initial data gathered by Kilusang Magbubukid ng Pilipinas (KMP). Antonio Flores, KMP spokesman, said: "Quijano's relatives and colleagues believe his death was due to his active opposition to large-scale mining and illegal logging in Zamboanga Del Sur." KMP said 53rd IBPA has built a military detachment inside the village.
On the same day at around 6 p.m., two anti-mining advocates– Cheryl Ananayo, a member of Didipio Earthsavers' Multipurpose Association (Desama), and her cousin-in-law Randy Nabayay — were also killed by unidentified assailants in Didipio, Nueva Vizcaya.
According to initial data gathered by the Kalikasan People's Network for the Environment (PNE), Ananayo was carrying her three-month-old baby and her four year-old child when the assassins attacked. Both children are unharmed. Desama is a people's organization opposed to the ongoing implementation of the 17,626-hectare Didipio gold-copper project in Kasibu, Nueva Vizcaya owned by Australian large-scale miner OceanaGold Corporation. The Financial and Technical Assistance Agreement (FTAA) of Oceana Gold in Didipio commenced only this November.
"Oceana Gold's crimes to the environment and the people started way before its commencement this last November, and it continues to grow," Clemente Bautista, national coordinator of Kalikasan PNE. "As early as during its mine development stage, it has already caused massive siltation that led to the disappearance of aquatic species in some affected rivers. Its campaign of attrition towards the indigenous people's communities included threats of bulldozing homes, actual demolition operations, and letting loose gunfire upon civilians. We can think of no other person or institution with a track record and motive."
"The climate of impunity remains and it's a blood-stained Human Rights Day for the Aquino administration," Flores said.
Impunity
"It seems that the mining regime perpetrated by the Aquino government is not content with the death toll of environmental activists this year, now pegged at 15 cases in 2012 alone. Is this how Aquino wants to celebrate Human Rights Day, with more impunity towards our beleaguered environment defenders?" said Fr. Oliver Castor, spokesperson of Task Force-Justice for Environment Defenders (TF-JED).
"We cannot continue turning a blind eye on the killings of environmental advocates. We have seen how destructive large-scale logging and mining activities have resulted in the intensified disaster impacts of hazards such as the most recent Typhoon Pablo that hit Mindanao. If we allow this impunity towards the likes of Ananayo to continue, who will be left to ensure the integrity of the environment that nurtures and protects us?" Bautista said.
Meanwhile, KMP's Flores noted that Quijano's death occurred while 74 farmers and Lumad from Mindanao are here in Manila for Manilakbayan (Journey to Manila) to protest the unabated killings linked to the large-scale mining in the South."
Aida Seiesa, secretary general of KMP-Southern Mindanao, expressed outrage over the killing of Quijano.
"While we are here calling on government agencies to stop the killings in Mindanao, state security forces killed one of our colleagues," Seiesa said in Filipino in an interview with Bulatlat.com.
She said she and Quijano attended a Congressional inquiry on the spate of extrajudicial killings held in Davao City a few months ago. "We came face to face with the military higher-ups," she said.
Oplan Bayanihan
The KMP attributed the killing of Quijano as part of the Aquino administration's counter-insurgency operation plan Bayanihan.
"Oplan Bayanihan enjoy the blessings of the haciendero president because it conceals the escalating terror and human rights abuses perpetrated by the military against farmers with the very same anti-peasant peace and development projects by the government," Flores said.
According to the yearend report of Karapatan, of the 129 victims of extrajudicial killings since July 2010 to October this year, 71 were peasants and 25 were indigenous peoples.
"Aquino's human rights record is tainted by the blood of the Filipino peasantry," Flores said. "We hold Aquino as commander-in-chief of the armed forces responsible for the death of Quijano and all other farmers killed under his administration."
3rd syndicated estafa complaint filed vs Pagadian mayor
A third syndicated estafa complaint was filed against Pagadian City Mayor
Pagadian City Mayor Samuel S. Co claimed of having P5 million investment to Aman Futures' double-your- money investment scam but denied using Internal Revenue Allotment from the city as investment capital. Richel V.Umel/Inquirer Mindanao
and for the first time his city treasurer and employee for their alleged involvement in the P12-billion investment scam perpetrated by Aman Futures Group Philippines Inc.
Also charged in the latest string of complaints filed by the National Bureau of Investigation against those involved in the massive investment scam was a policeman who served as bodyguard of Aman Futures manager Fernando Luna.
These was contained in the three complaints that the NBI filed before the Department of Justice on Nov.26 and Nov.29 and Dec.3 where the complainants accused Aman executives and Co for duping them of about P53 million of their hard-earned money.
Meanwhile, the special panel tasked to prosecute the syndicated estafa cases against Aman executives has postponed its preliminary hearing Wednesday in Pagadian City because of bad weather caused by Typhoon "Pablo," according to Prosecutor General Claro Arellano.
Arellano said that the special panel will proceed though with its Dec. 7 hearing in Cagayan de Oro City, this time on the investment scam perpetrated by the Rasuman group.
The DOJ had created the panels to step up the prosecution of people involved in recent investment scams in the country.
The latest complaint against Co, who was charged along with nine others, had as its complainant, a certain Zaalic U. Adiong, who claimed she was defrauded of her P3.2 million investment.
In the Dec. 3 complaint, the NBI said that Adiong claimed it was Pagadian City Treasurer Flornina Gerona who represented Co in accepting her investment for Aman. The receipts of Adiong's investment was issued by Haide Sepada, an employee of the mayor who was posted in his home in Tiguma, Pagadian City.
"Further, when Aman collapsed, Mayor Samuel Co tried to amicably settle the complainant which even made the claim of the complainant stronger that Mayor Co was indeed involved in the operation of Aman," said the NBI complaint written by NBI Director Nonato Rojas who addressed it to PG Arellano.
Aside from Co, Gerona and Sepada, the NBI also recommended for prosecution Luna and other Aman executives–Manuel Amalilio, the top man of Aman who has fled to Malaysia; and five members of Aman's board of directors–Leila Lim Gann, Eduard Lim, William Fuentes, Gazelle Rodriguez and Lurid Lopez.