Zamboanga del Sur News April 2017
Jump to navigation
Jump to search
→ → Go back HOME to Zamboanga: the Portal to the Philippines.
A | B | C | D | E | F | G | H | I | J | K | L | M | N | O | P | Q | R | S | T | U | V | W | X | Y | Z
Create Name's page
Regions | Philippine Provinces | Philippine Cities | Municipalities | Barangays | High School Reunions
---
Province of Zamboanga del Sur - Archived News of Zamboanga del Sur
---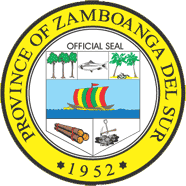 Seal of Zamboanga del Sur Province
Interactive Google Satellite Map of Zamboanga del Sur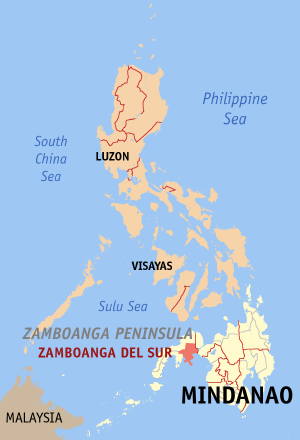 Zamboanga del Sur Map Locator

Municipalities within Zamboanga del Sur

Provincial Capitol of Zamboanga del Sur

Provincial Capitol of Zamboanga del Sur, Santo Niño, Pagadian city
Dietary supplement is a product that contains vitamins, minerals, herbs or other botanicals, amino acids, enzymes, and/or other ingredients intended to supplement the diet. The U.S. Food and Drug Administration has special labeling requirements for dietary supplements and treats them as foods, not drugs.
---
---
Manufacturers and distributors of dietary supplements and dietary ingredients are prohibited from marketing products that are adulterated or misbranded. That means that these firms are responsible for evaluating the safety and labeling of their products before marketing to ensure that they meet all the requirements of DSHEA and FDA regulations.
Lapuyan Falls: The favorite haunt of the fair Subanen maidens of Sitio Baga and all its neighboring areas, usual meeting place with many a young country swain in some secluded cavern beneath the rocky forest lane.

Lakewood, Zamboanga del Sur, Philippines

Village of Pedagan
Wars of ancient history were about possessions, territory, power, control, family, betrayal, lover's quarrel, politics and sometimes religion.
But we are in the Modern era and supposedly more educated and enlightened .
Think about this. Don't just brush off these questions.
Why is RELIGION still involved in WARS? Isn't religion supposed to be about PEACE?
Ask yourself; What religion always campaign to have its religious laws be accepted as government laws, always involved in wars and consistently causing WARS, yet insists that it's a religion of peace?
WHY??
There are only two kinds of people who teach tolerance:
The Bullies. They want you to tolerate them so they can continue to maliciously deprive you. Do not believe these bullies teaching tolerance, saying that it's the path to prevent hatred and prejudice.
The victims who are waiting for the right moment to retaliate. They can't win yet, so they tolerate.

Lintugop, Aurora
Pagadian City, Zamboanga del Sur

Provincial human resource management office of santo niño pagadian city

Civil Service Commision office in santo niño pagadian city
By Bong Garcia (SunStar Philippines)
THE police arrested in a drug bust a village official listed in the top 10 drug personality in the province of Zamboanga del Sur, an official reported Sunday, April 30.
Police Regional Office-Zamboanga Peninsula (Western Mindanao) Director Billy Beltran identified the arrested official as Edgar Paul, 44, a councilor of the village of Lapedian, Pagadian City, Zamboanga del Sur.
Beltran said Paul was arrested in a drug around 7 a.m. Saturday, April 29, in the village of Lapedian, Pagadian City.
Beltran said the Paul is listed as the Top 10 high-value target drug personality in the province of Zamboanga del Sur.
Police confiscated three sachets of suspected methamphetamine hydrochloride, locally known as "shabu," with P1,500 estimated market value and P500 marked money.
The regional director said the suspect was detained while appropriate charges are set to be filed against him in court.
By Allen Bastillas
The Department of Tourism Regional Office-9 has hosted the 17th National Cave Congress in line with promoting the different caves as possible tourist destinations in the region.
The congress was held from April 24 to 28 in the municipality of Roxas in Zamboanga del Sur, a province with caves that can be developed to be tourist attractions.
Tourism Officer Precious Jane Rebollos said that DOT-9's hosting of the Cave Congress is very significant because Zamboanga Peninsula has many caves which are being promoted as tourist destinations.
Among the tourism cave destinations are Lipakan Cave in barangay Lipakan, Roxas; Libuton Cave in Manukan, Zambo Norte, Tipan Cave in Tipan, Naga, Zamboanga Sibugay.
Meanwhile, Rebollos said that the DOT regional office is also monitoring the different tourist attractions in the Zamboanga Peninsula.
These are the Sta Cruz Island and Merloquet Falls in Zamboanga city, White Beach in Malamawi Isabela, Buluan Ilsand in Ipil, Zamboanga Sibugay, Dakak Beach Resort and Floating cottages in Dapitan Zamboanga del Norte, Piñahon Ilsand in Libay Sibutad, Zamboanga del Norte, and Sungkilaw Falls in Sitio Virginia, barangay Diwan in Dipolog city. (Allen Abastillas)
By Gideon C. Corgue
LABANGAN, ZAMBOANGA DEL SUR (PIA) -- Stakeholders play a vital role in the government's ongoing intensified campaign against the Abu Sayyaf Group (ASG) in Sulu and Bohol.
In a press conference held at Camp Major Cesar Sang-an here, Colonel Cirilo Tomas P. Donato, assistant division commander of the 1st Infantry (Tabak) Division stressed the importance of cooperation of the locals in maintaining peace and security in the region.
Donato said the cooperation of the stakeholders in providing information about the presence of the ASGs in the villages is of utmost importance.
The ASG is a small Jihadist terror group based in Jolo and Basilan islands and known for beheadings, kidnappings, bombings and extortion in the south.
It can be recalled that President Rodrigo Duterte intensified his campaign against the militants after the group was blamed for a spate of abductions in the Philippine coast and bombings in Davao City which killed 14 people and injured 67 others.
Donato said stakeholders, law enforces, civilians and community partnerships have been viewed as critical to preventing terrorism and terror related acts performed by the ASG.
"To effectively protect the nation's infrastructure from the bandits, we must work collaboratively," Donato urged.
The military official is optimistic that the problem of insurgency and kidnapping in Mindanao will be solved with the active support and cooperation of the stakeholders.
"We need the active support and cooperation of all our stakeholders, the civilians and the community in our area to address the problem of insurgency in the region," he added
"The focused military operations against the ASG will continue to rescue the remaining hostages," Donato said adding that President Duterte ordered the AFP to finish the ASG within six months.
Meanwhile, the command lauded the joint troops of 1st Infantry (Tabak) Division, Philippine Army and tactical operations units of the Philippine Air Force for the success of their 3-day combat operations which resulted to the killing of 36 members of the Maute group, seizure and occupation of the enemy's encampment and recovery of IED materials in Piagapo, Lanao del Sur over the weekend.
BGen. Rolando Joselito D. Bautista said the success is the result of a nonstop collaboration and partnership with the military, LGUs and populace in the collective battle against terrorism, banditry and criminality. (ALT/GCC-PIA/Zamboanga del Sur)
By Bong Garcia (SunStar Philippines)
THE Zamboanga City Government has turned over P9.68-million worth of infrastructure projects in the village of Cabatangan, on Tuesday, April 25.
Foremost among the turned over projects was the P7.48 million road concreting project leading to the Arturo Asuncion Marine Base.
Mayor Maria Isabelle Climaco-Salazar said the projects form part of the local government's development initiatives as well as its aggressive support to the security sector in line with the administration's thrusts on Security, Health, and Education.
Senior citizens in the village of Cabatangan gratefully received the completed activity center, a project which was also formally turned over by Salazar on Tuesday as an offshoot of the "Dia de Alcalde" caravan.
The total project cost for the Senior Citizen Building was P1.79 million with an additional fencing project worth P399,000.
By Khristian Ibarrola (JB, INQUIRER.net)
The sky is certainly filled with magnificent surprises, and these images of amazing cloud formations might just be one of the best ones yet.
One netizen was treated to quite a sight in Pagadian City, Zamboanga del Sur, Philippines, as she documented what appeared to be a "unicorn" in the sky.
Facebook user Anne Elle Salikala captured fluffy cloud formations similar to the shape of the mythical horse-like creature, which was complemented by a vibrant rainbow.
Her video, along with two photos, has since gone viral, and has been shared over 34,000 times, as of this writing.
The all-natural light display, meanwhile, can be attributed to a scientific phenomena called cloud iridescence.
According to a NASA news thread called "An Iridescent Cloud Over Colorado", the vivid clouds appear when tiny ice crystals and water droplets linger around multiple clouds in the sky.
By Claro A. Lanipa (CAL/PIA9-Zamboanga del Sur)
PAGADIAN CITY April (PIA) –- As the primary agency responsible for the conservation, management, development and proper use of the country's environment and natural resources, the Department of Environment and Natural Resources IX DENR-9) has lined-up series of activities for this year's International Earth Day celebration on April 22, 2017 at Plaza Luz, this city.
Earth Day is one of the world's biggest celebration, being participated by all almost all countries on earth. This year's campaign is focused on "Environmental and Climate Literacy."
Environmental and climate change literacy is the engine not only for creating green voters and advancing environmental and climate laws and policies but also for accelerating green technologies and jobs as well.
To instill the value of environmental stewardship to the general public, the following activities are set for the affair: hanging of Earth Day 2017 streamers by the different offices, Zumbonding (Zumba for the Earth), Bike for the Earth, Walk for the Earth, Inter-town On-the-Spot Poster Making Contest and Jam for the Earth among others.
DENR 9 Assistant Regional Director for Management Services Edgardo P. Montojo said during the opening program a prayer healing for the earth will be offered by the Interfaith group and a pledge of commitment to help protect and conserve the earth shall also be conducted by the different stakeholders.
While Zamboanga del Sur Governor Antonio H. Cerilles and DENR 9 Regional Director Felix S. Mirasol Jr. will deliver their environmental messages respectively.
Everyone is encouraged to get involve and participate in the different activities during the one day event.
By Gualberto Laput (Rappler.com)
'Substandard' and small houses and the lack of water and electricity scare police and soldiers from moving into a Pagadian housing project
PAGADIAN CITY, Philippines – The National Housing Authority's (NHA) 1,350-unit, nearly half-a-billion-peso Kagitingan Heights housing project in Barangay Bogo in this city looks like a ghost town.
Only a few habal-habal (public motorcycles) pass by during the day, and by night the massive cluster of row houses become the favorite illicit short-time haven of lovers and den of drug addicts.
NHA General Manager Marcelino Escalada Jr. told Rappler Wednesday, April 19, that Kagitingan Heights is intended for military, police, firefighters and jail guards though its contractors are yet to turn-over the project to NHA as "retrofitting of some of the housing units are still on-going."
Kagitingan Heights is one of the housing projects built through then-president Benigno Aquino III's Administrative Order 9 (AO 9), which directed the NHA to "formulate, implement and manage housing program for the military and police personnel."
Escalada said the construction of Kagitingan Heights commenced in October 2012 and "physically completed" in May 2014.
But Reynante Caparuso, son-in-law of former owner of the land used for Kagitingan Heights, said he is not aware of an on-going retrofitting works and he have not seen construction workers at the projeft site in the past two years.
Caparuso, who is living adjacent to Kagitingan Heights, recalled that in late 2015, the housing projet's main contractor – Laurasia Realty Corporation – announced it was to turn-over 300 units, "but it never happened."
He said that would-be beneficiaries who visited Kagitingan Heights were reluctant about getting houses that they described to be "uncomfortably small," "the structures are weak," and "support facilities like water and electricity [are] non-existent."
Unlivable
Caparuso told Rappler that a lot of visiting police and military personnel told him the housing project was good only in the video presentation by Laurasia.
Nevertheless, Lt. Colonel Jo-ar Herrera, spokesman of the Army's 1st Infantry "Tabak" Division, said there were soldiers willing to avail of the housing project, but they are yet to receive formal notice of occupancy from the NHA.
But a high-ranking police official in Pagadian who was recently reassigned to Zamboanga del Norte province told Rappler his policemen refused to take the housing units because "it was unfit for living" and "seemed to be substandard."
"Itutulak mo lang ang dingding, parang babagsak na (you just push the wall and it seems it could collapse)," said the police official, who asked not to be identified. "Wala talagang takers sa amin, pati na yung mga naiwang pamilya ng dalawang napatay na pulis na kasali sa SAF 44 (There really aren't any takers from us, even the families of two policemen who were part of the SAF 44)."
Caparuso himself is convinced that the housing units at Kagitingan Heights did not conform with the standards of the National Building Code of the Philippines, a view that Escalada denied.
"The (Kagitingan Heights) project conforms with the National Building Code, conventional materials were used," Escalada said through email.
New scheme
As to the size of the housing units, Escalada explained the Armed Forces of the Philippines (AFP) and Philippine National Police (PNP) Housing Boards will submit to NHA the revised final list of "would-be awardees" based on the new scheme, which increased the lot size from 40 square meters (sqm) to 80 sqm and floor area from 22 sqm to 44 sqm.
This means would-be awardees will have two units, reducing the number of beneficiaries by half.
And despite not being formally turned over yet, a source from NHA said the contractors were already paid. An NHA document, "Aging of Due and Demandable Obligations" dated September 20, 2016, shows that Kagitingan Heights has a total cost of P435,832,424.
The projects were distributed to Laurasia, which acquired the 12-hectare land and constructed the housing units; Prismordial Construction Inc., which constructed the covered court/multi-purpose center and 3-storey, 15-classroom school building; while Kagitingan Heights itself is in-charge of electricity and water distribution system.
Escalada also confirmed that the construction of Kagitingan Heights housing project did not go through the usual bidding because, he said, they adopted the Community Initiative Approach Program as provided in Aquino's AO 9.
"Whatever that program means. I'm with the government, but I didn't know that this kind of project would go without the usual bidding provided by law," the police official quipped. Direct contracting is allowed only when items were covered by patents and copyrights; exclusive dealer or manufacturer; small repeat orders; and in cases of emergencies.
Unlikely
In the meantime, high NHA officials seem to be misinformed with what is actually happening at Kagitingan Heights.
The problems expand much more than just retrofitting of the housing units - a large water tank has been constructed, but no distribution pipes; electric steel posts were erected, but unused rolls of wires were abandoned; and the owner of the land, the Balase family, is yet to receive 25% of the more or less P16.8 million total acquisition cost.
"Grasses are even reaching the lofts of the row houses," Caparuso said.
He added that Kagitingan Heights is left unguarded and he did not see workers of Laurasia or from NHA visiting the project site for months. It was only when members of the urban poor group Kadamay occupied the housing projects in Bulacan that NHA-Pagadian personnel came to erect a notice against unauthorized takeover of the units.
The new scheme introduced by Escalada is still unlikely to attract the beneficiaries of Kagitingan Heights. Caparuso said it is the alleged weak foundation of the structures is what beneficiaries are afraid the most.
"We have to consider that Pagadian was already hit by massive tsunami caused by magnitude 8 Moro Gulf earthquake on 1976. It could happen again," Caparuso said. He was referring to the August 17, 1976 disaster when Pagadian was hardest hit by the earthquake, followed by a tsunami, that killed 5,000 people and thousands went missing.
The best but "outrageously expensive" way to attract takers, he said, would be to demolish the existing row houses and build new ones, "and do it right."
(PNA), TPGJR/DARWIN WALLY T. WEE
ZAMBOANGA CITY (PNA) - The Department of Tourism (DOT) has vowed to enhance "heritage tourism" to attract tourists to visit key historical sites in the Zamboanga Peninsula.
"Zamboanga Peninsula is so rich in heritage. There's a lot of historical events that have been forgotten," DOT regional director Antonio Fernando Blanco said.
Zamboanga Peninsula boasts of several historical sites such as Fort Pilar Shrine in this city, which was built in the 17th century by the Spaniards, and the Rizal Shrine in Dapitan City, Zamboanga del Norte.
The Dapitan City government earlier launched "The Rizal Trail" to allow visitors to experience and understand the life spent by Dr. Jose Rizal, the national hero, during his exile there from 1892 to 1896.
The region also has other significant plazas and landscapes, which were built by former colonizers, the Spaniard and Americans, he said.
Meanwhile, Blanco said there is also an ongoing effort to discover new potential ecotourism sites across the region, including caves and waterfalls.
Blanco said that Pagadian City and Naga town, both in Zamboanga del Sur, have potential for river cruise tourism.
He said they are linking with the concerned local government units and the Department of Environment and Natural Resources (DENR) to ensure that the potential and existing tourist sites will be protected.
Blanco said most of their new projects are community-based.
"We want to uplift the livelihood and the capacity of the people to earn more through tourism," he said.
Data from the DOT regional office showed that roughly 80 percent of Zamboanga Peninsula's natural resources are still "semi-virgin."
The DOT earlier identified the 344-hectare Cogon Eco-tourism Park in Dipolog City, Zamboanga del Norte and the 17,414- hectare Pasonanca Natural Park in this city as "great ecotourism sites in the region."
Both parks are still intact with secondary and old-growth dipterocarp forests. The ecology serves as breeding ground for endemic birds species, forest animals such as wild boars, deers and wild cats, and reptiles in the watershed areas.
Other existing ecotourism sites in the region are the Pulong Bato in Abong-Abong Park and the La Paz mountains in this city; Lakewood Reserve and Lison Valley in Zamboanga del Sur; Brown Plantation and Botanical Heritage Park and Linabo Peak in Dipolog City, Zamboanga del Norte; and, the Lapuyan Cultural Village in Zamboanga del Sur.
The region also has a 700-kilometer long coastline.
Blanco said they are also eyeing to enhance culture-rich areas in the region.
"We are looking at the Subanen (tribe) in the town of [Sergio] Osmeña, [Zamboanga del Norte]. We want to preserve their culture and the way the life (even if we develop them as tourist destinations)," he said.
By Roxanne Arevalo (ABS-CBN News)
TUKURAN, Zamboanga del Sur - The family of the Filipino boat captain beheaded by terror group Abu Sayyaf last week continues to hope he would come home alive, even as they appealed for financial support from the government.
The family of Noel Esconde, who was beheaded by the Abu Sayaff on Thursday, is preparing for a nine-day prayer and vigil even while his remains have yet to be found.
Vilma Sepulvida, Esconde's sister, said the family still hopes he would come home alive. She said they have not seen the video of his beheading or his remains.
Ludreca Leones, mother of captive Roel Leones, Esconde's cousin, is also hopeful that her son is still alive. The family has not spoken to him and has not negotiated with the Abu Sayyaf since the abduction in December last year.
The family said they were duped three days before Esconde's beheading, having sent over P300,000 pesos through money transfer to one of the victims' in-laws who vouched for Leones' safe release.
The family is calling on authorities to investigate and on the government to financially support Esconde's widow and children.
By Gideon C. Corgue (ALT/GCC-PIA/Zamboanga del Sur)
PAGADIAN CITY (PIA) – The Kapisanan ng mga Brodkaster ng Pilipinas (Association of Philippine Broadcasters)-Zamboanga del Sur Chapter recently elected its interim officers for 2017 during the station managers' meeting presided by KBP Regional Coordinator Alejandro E. Gesta held at Pinoy Grill.
The KBP represents the interests of the broadcast media in advancing the cause of free and responsible broadcasting and helping its members maintain a relevant role in Philippine society in the 21st century.
Elected officers were: Chairman – Melchor U. Coronel (dxPR), Vice-Chairman for AM- Joann A. Guangco (dxBZ), Vice Chairman for FM – Bienvenido C. Culve (dxMD Radyo Natin), Secretary- Roqueza D. Pagara (dxWO), Treasurer – Emelyn S. Campilan (dxKP), Auditor – Crismon B. Llanos – (dxRM), while Gideon C. Corgue (dxBZ) was appointed as Performance Officer.
Coronel thanked his fellow station managers for giving him the opportunity to serve the KBP and for their trust and confidence in his leadership.
"I am confident that the presence of KBP local chapter here will help promote and protect the interest of the broadcast industry, uplift the standards of the profession, and enhance the welfare of its practitioners," he said.
Meanwhile, Ms. Emelyn Campilan, DXKP station manager said, "I am grateful that the KBP local chapter was reactivated," adding that for over a decade, the presence of KBP was not felt by its members for failure of the former officers to carry out their duties and responsibilities.
Campilan said KBP license holders had experienced difficulty in renewing their respective licenses. "With the new set of officers now, I believe that this problem will be addressed immediately," she added.
The interim officers shall serve until the next assembly on October, 2017.
(PNA), TPGJR/DENNIS C. BAGUIO
IPIL, Zamboanga Sibugay, April 18 (PNA) - The TVI Resource Development Philippines, Inc. (TVIRD) has planted at least 22,000 different tree species in line with its "environmental integrity program," its officials said.
The trees were planted within the company's Mineral Production Sharing Agreement (MPSA) area, said Valentino Edang, acting manager and security officer of TVIRD Balabag Epithermal Gold and Silver Project in Bayog town in the nearby province of Zamboanga del Sur.
Edang on Tuesday said most of the trees were planted in Sitio Balabag, Barangay Depore, particularly in areas previously affected by the massive cutting of trees due to illegal mining.
Edang said that Balabag is part of TVIRD's 4,779-hectare MPSA, which was given an Environmental Compliance Certificate (ECC) in 2013 and Declaration of Mine Project Feasibility in 2016. It also received an approval for its Social Development Management Program from the Mines and Geosciences Bureau in May 2014.
He said the tree planting activity, which they recently conducted, is aimed at growing thousands of trees under the company's environmental management program.
TVIRD Community Development Officer Lope Dizon said the tree species that were planted included Benguet Pine, Coconut, Acacia, Mahogany, Mangium and species of old trees like Falcata and Lawaan. that have a high survival rate.
By Antonio M. Manaytay (SunStar Philippines)
ZAMBOANGA del Sur will be the host for this year's Philippine Youth Day scheduled on November 6-10.
The five-day gathering will bring together young people from all the dioceses of the archipelago.
The national meeting returns to Mindanao after 11 years, the last one was held in 2006 in Davao City.
The registration of the youth of the various dioceses has just started.
"My hope is that the youth day brings and allows to meet young people from different places in order to become aware and to say to the Church and to the world how beautiful, precious and vital our youth is. Young people participate with the desire to know God better and become pilgrims to share with others the relationship with him," said Archbishop of Zamboanga Romolo De La Cruz.
De La Cruz welcomed the upcoming event with joy.
The youth day is organized by the Commission for the Youth Ministry of the Episcopal Conference.
Mark Anthony Saavedra, coordinator of the Youth Ministry in the Archdiocese of Zamboanga, said the local church is excited to host the event.
By Claro A. Lanipa
April 9 of every year has been declared as a national holiday in observance of Araw ng Kagitingan (Day of Valor) by virtue of Executive Order No. 203 series of 1987, while Proclamation No. 4660 series of 1989 designated April 5 to 11 of every year as Philippine Veterans Week.
Araw ng Kagitingan commemorates the heroism of Filipino and American soldiers when the Japanese occupied the Philippines during World War II. MGen. Edward P. King of the United States Army was forced to surrender with more than 769,000 Filipino, Chinese and American soldiers to the Japanese at dawn of April 9, 1942. The soldiers were forced to take the 90 mile (about 145 kilometers) hike to Camp O'Donell in Capaz, Tarlac.
The Death March
ousands of prisoners died during the hike also known as the "Bataan Death March" due to starvation, dehydration and diseases before they could reach the camp. The prisoners were beaten randomly and often denied food and water for several days. Some were tortured to death. Those who fell behind were usually executed through various means: shot, beheaded or bayoneted. The commonly used "sun treatment" was when they were forced to sit silently in the blazing sun without water or even shade of his helmet.
American and Filipino forces regain Bataan
Despite the trials of defeat, the captured soldiers stood strong and heroes emerged from the event. The surrender of Bataan hastened the Fall of Corregidor. However, without this stand, the Japanese might have quickly overrun all of the US bases in the Pacific. Bataan forced them to slow down, giving the allies valuable time to prepare for engagements such as the Battle of the Coral Sea and the Battle of Midway, which followed closely thereafter. American and Filipino liberation forces eventually retook the Bataan Peninsula on February 8, 1945.
The annual celebration honors all Filipino heroes, patriots, martyrs and defenders who fought and died for the country's freedom and liberty from the time of Lapu-Lapu to the Philippine Revolution against Spain, the Filipino – American War and World War II.
It also honors Filipino defenders who fought in the Korean War, Vietnam War, veterans of military campaigns, members of the humanitarian contingents to other countries and modern day veterans who have rendered honorable military service in defending our beloved Philippines in time of war and in faithfully upholding their duty to preserve sovereignty and national security.
Tribute to honor sacrifices of war heroes
This year's 75th year commemoration bears the theme, "Parangal sa mga Beterano, Tungo sa Bayan na Nararapat sa mga Pilipino, mga Pilipino na Nararapat sa Bayan," – echoing the message of being the deserving Filipinos for our freedom today which has been bravely fought by our Veterans of World War II. Today's celebration is a loving tribute to honor and take pride of the war heroes' sacrifices for our country 75 years ago.
Indeed, Araw ng Kagitingan should be a very important event for every Filipino because it reminds us of our duty to fight for the liberty of our country against invaders. It also gives recognition and value to those who have done heroic acts but are never recognized.
First Zamboanga del Sur Veterans District Commander Claudio F. Porio in his message during the 75th Araw ng Kagitingan reminds every Filipino to become a part of what the war heroes have fought for.
"I challenge the Filipinos of this generation to be vigilant against foreign invasions. Never again will we allow sufferings and death," he added.
In this day and age, "heroes are born not only in war. One can be a hero even in the simple act of bringing smiles and comfort to a fellow countryman in distress," Commander Porio underscored. (ALT/CAL/PIA9-Zamboanga del Sur)
By Chief PSUPT ROGELIO C ALABATA with report from PO3 Radzben S. Jul (RPIO9)
The number 2 Most Wanted person in Bayog, listed as a high value target drug personality by Bayog MPS was arrested by combined operatives of Zamboanga Del Sur Provincial Drug Enforcement Unit, Regional Intelligence Division, RPSB9, Zamboanga Del Sur Public Safety Company, and Bayog MPS in Purok Crossing, Barangay Poblacion, Kumalarang, Zamboanga Del Sur at about 3:23 PM on April 2, 2017.
The accused was identified as Wilfredo C Caldoza, 53, resident of Purok Saging, Barangay Sicade, Kumalarang, Zamboanga Del Sur. He was arrested for violation of section 16 of Article ii of RA 9165 with no bail-bond recommended issued by Presiding Judge Felix B. Rodriguez Jr. of RTC9, Branch 18, Pagadian City, Zamboanga Del Norte. He is presently detained at said police station for proper disposition.
---
Elements of Josefina Municipal Police Station conducted a police operation for the serving of arrest warrant in Barangay Moradje, Josefina, Zamboanga Del Sur at about 3:00 PM on April 3, 2017. The operation resulted in the arrest of Hilly Albios Saberon, 36, resident of said village. This is by virtue of a warrant of arrest for frustrated murder docketed under CC# 2017-10-3325, issued by Presiding Judge Jaime B. Caberte of RTC 9th Judicial Region, Branch 23 Molave, Zamboanga Del Sur dated March 9, 2017 with a recommended bail bond of Php 200,000.00. The arrested subject person is presently detained at Josefina MPS.
---
An RA 9262 violator was arrested by members of the Detective Management Unit of Zamboanga City Police Station 11 along Gov. Lim Ave, Barangay Zone I, Zamboanga City at about 1:30 PM on April 3, 2017. The team arrested Juncyn Baino, 28, resident of Barangay Upper Calarian, Zamboanga City. This is by virtue of an arrest warrant for violation of section 5(i) of RA 9262 docketed under CC No. 35215 with a recommended bail bond of Php 24,000.00 issued by Presiding Judge Peter V. Eisma of RTC Branch 15, 9th Judicial Region, this city, dated May 29, 2016. The accused posted the recommended bail bond for his temporarily liberty and was released from police custody.
---
A man was arrested in Poblacion, Ipil, Zamboanga Sibugay for an estafa case at about 1:00 PM on April 3, 2017. Ipil MPS arrested Edwin Zosobrado Rocamora, 47, resident of Brgy Guitoan, of this municipality. This is by virtue of a warrant of arrest dated June 30, 2015 docketed under CC no. I-5582 issued by Presiding Judge Anthony D.T. Isaw of RTC Branch 24, 9th Judicial Region, Ipil, Zamboanga Sibugay. The arrested person is now under the custody of Ipil MPS for proper disposition.
---
An RA 8084 violator was arrested by personnel of Labason MPS in Barangay La Union, Labason, Zamboanga Del Norte at about 10:00 AM on April 3, 2017. Labason MPS nabbed Antonina A. Balbin, 57, a farmer residing in said place. This is by virtue of a warrant of arrest with a bail bond of ₱12,000.00 dated March 28, 2017 issued by Judge Jerry B Patcho of 6th MCTC, Labason-Gutalac-Kalawit, 9th Judicial Region, Labason, He is presently detained at Labason MPS for proper disposition.
---
Operatives of Tampilisan MPS conducted a manhunt operation in Barangay Poblacion, Tampilisan, Zamboanga Del Norte at about 9:15 AM on April 3, 2017. This led to the arrest of Noel Bughaw Albios, 29, resident of said place. This is by virtue of a warrant of arrest for direct assault upon an agent of person in authority docketed under CC No. 296 with a bail bond of Php 6,000.00 issued by Judge Kathia C. Adasa-Santiago of MCTC Liloy dated March 15, 2017. Albios is presently detained at Tampilisan MPS for proper disposition.
By Gideon C. Corgue (ALT/GCC-PIA/Zamboanga del Sur)
PAGADIAN CITY (PIA) -- BGen. Rolando Joselito D. Bautista, newly installed commander of the 1st Infantry (Tabak) Division, Philippine Army and Zamboanga del Sur Governor Antonio H. Cerilles led the celebration of "Araw ng Kagitingan" on Sunday, April 9 by paying homage to the countless Filipino war veterans who fought for the ideals of freedom.
Bautista, said this year's historical commemoration of Araw ng Kagitingan with the theme "Parangal sa mga Beterano, Tungo sa Bayan na Nararapat sa mga Pilipino, mga Pilipino na Nararapat sa Bayan," is a tribute to Filipinos who fought and died in the struggle to defend freedom and democracy.
"The veterans are our living heroes. You are our inspiration because of your extraordinary courage, dedication and love for our country," Bautista said.
"You inspire us (soldiers) to faithfully serve our country. You are our guide in our desire to preserve the nation's independence and democracy against Japanese invaders," he added.
"We should always glorify all the brave men and women-- our unsung heroes of all wars starting from the Philippine Spanish War, the Philippine American War of which almost 1 million Filipinos were killed by the Americans, up to the latest war. We always cherish them because they dreamed only of our freedom, our liberty, and our rights as a democratic state," Zamboanga del Sur Governor Antonio H. Cerilles said.
"I am grateful to all government officials and employees and civic organizations for joining this very important day in our history because without our fallen heroes, there will be no Philippines," Cerilles concluded.
(PNA), TPGJR/RGAAG
ZAMBOANGA CITY, April 10 (PNA) - The Department of Social Welfare and Development (DSWD) has released PHP128.3 million worth of rice subsidy to beneficiaries of the Pantawid Pamilyang Pilipino Program (4Ps) in Region 9.
Fung Kay Choi, DSWD regional spokesperson, on Monday said the distribution was in compliance with the directive of President Rodrigo Duterte to provide rice to the 4Ps beneficiaries.
The distribution of the rice subsidy started on March 13 and was completed on Friday, April 8.
Choi said those who received the rice subsidy were active 4Ps beneficiaries who complied with the conditions of the program.
The conditions included the following: they must undergo regular check-up at the health center; the children must have complete immunization; must have complete prenatal check-up for pregnant women; the children who are studying must have at least 85 percent school attendance; and, the family must attend development session of the DSWD.
Choi said that in Region 9, 212,070 4Ps beneficiaries received the rice subsidy. Each of them received PHP600.
He said they were required to present proof of purchase to ensure they used the money to buy rice.
The rice subsidy is an additional benefit the government is giving to the beneficiaries of the 4Ps.
Under the program, the beneficiaries are entitled to receive PHP500 subsidy for health expenses and PHP300 for education per child below 14 years of age. A maximum of three children can be covered through the program.
The 4Ps beneficiaries received their grants every two months through payout or cash card from the Land Bank of the Philippines.
(PNA), TPGJR
ZAMBOANGA CITY (PNA) - The Philippine National Police (PNP) neutralized 564 drug personalities in Region 9 since the resumption of its intensified anti-drug campaign, an official said Thursday.
The anti-drug campaign, dubbed as "Double Barrel Reloaded," resumed on March 6.
Chief Supt. Billy Beltran, Police Regional Office-9 (PRO-9) director, said they have so far conducted 9,886 house visitations in the entire region since the resumption of the anti-drug campaign.
Beltran disclosed that 227 of the 564 neutralized drug personalities were arrested in separate anti-drug operations in the region. Twenty-six of the 227 arrested were drug pushers and 201 were users.
Beltran said that 334 of the 564 neutralized drug personalities "personally appeared and surrendered to the different police stations" in the region.
PRO-9 has jurisdiction over the provinces of Zamboanga Sibugay, Zamboanga del Sur and and Zamboanga del Norte and the cities of Zamboanga and Isabela.
Of the 334, Beltran said 319 of them were drug users and the remaining 15 were pushers.
He disclosed that three out of the 564 neutralized drug personalities were killed as they resisted the lawmen during anti-drug operations.
He said they have so far seized 432 sachets of suspected shabu and eight firearms since "Double Barrel Reloaded" was launched.
He urged the public to continuously support the anti-drug campaign of the government initiated and spearheaded by no less than President Rodrigo R. Duterte.
Beltran said the public can help them in the anti-drug campaign by providing information to PRO-9 hotline numbers 09178475757 and 09175062000 or 911.
"The fight against illegal drugs is a shared responsibility of everyone. It is the fight of the people and the PNP is the frontliner in waging this people's fight," Beltran said.
By Gideon C. Corgue (ALT/GCC-PIA/Zamboanga del Sur)
Grateful for Magna Carta
"I am grateful that the Magna Carta for Women have accorded us fundamental rights, protection and opportunities in our society," said Sgt. Liezel Gonzaga-Soliven of the 1st Cavalry (Tagapanguna) Squadron, Mechanized Infantry Division, Philippine Army.
In 2009, the Senate and House of Congress enacted a law protecting women and children - - Republic Act No. 9710 otherwise known as "An Act Providing for the Magna Carta of Women," a comprehensive women's human rights law that seeks to eliminate discrimination against women by recognizing, protecting, fulfilling and promoting their rights.
Discrimination no longer exist
Soliven observed that the issue on the discrimination against women on the recognition, enjoyment, as well as in the exercise of political, economic, social, cultural and civil rights no longer happens.
Women are now able to enhance and develop their potentials and skills. Aside from that, they develop their fullest capabilities as partners in nation building.
For this reason, she was able to join the military. "Unlike before, only men were admitted and joined the ranks in the Philippine Army, but now,women enjoy the same opportunity to serve in the military.
Gov't opened doors for women
The government has opened its doors for women in the Philippine Army, for those who are physically and personally suitable for the job.
Dreamed to be a soldier
Soliven said it's been her dream since she was a child to be a soldier.
When she was 17 yrs old, she was an officer of the Reserve Officers Training Corps (ROTC). After graduation in college, she underwent probationary training course and eventually enlisted in the military service.
"I was determined to be a soldier so I actively involved myself in the ROTC and Probationary Officer Training Course," Soliven explained.
Protect, serve the people
In 2011, Soliven said she decided to join the military service because she wanted to serve and protect the people and support her family.
"As the eldest in our family, I needed a permanent job in order to support my terminally ill father and fund the college education of my two younger brothers and sister," Soliven narrated.
"With the salary that I received from my work, I was able to provide the daily needs of my family, pay the hospital bills and bought the daily maintenance medications of my father," Soliven said.
"My brothers and sister are now professionals and they help me provide and meet the needs of our family," Soliven proudly said.
Military changed her life
She said she was taught discipline and learned to value the importance of physical and mental health. "Physical training has been a compulsory part of our daily military life," Soliven said adding that it benefits soldiers to have a healthy life and improve their efficiency.
"One thing that everyone seems to agree with is that as female soldiers, we can do something for our society. We can make a difference," she concluded.
By Claro A. Lanipa (ALT/CAL/PIA9-Zambonga del Sur)
PAGADIAN CITY (PIA) – To enhance, validate and finalize the region's Mango and Mango Products Industry roadmap for 2017-2022, a group of mango growers in the region together with other government line agencies led by the Department of Trade and Industry (DTI) recently convened at Roxan Hotel, here.
Prior to this activity, a Regional Planning Workshop was conducted to come up with a five-year industry roadmap. The roadmap encompasses the industry value chain map, opportunities and constraints of the sector, vision, mission, objectives, development strategies and the 2017 action plan of the industry.
DTI Zamboanga del Sur Provincial Director Maria Socorro Malate-Atay facilitated the meeting with the expectation of finalizing the 2017 Zamboanga Peninsula Mango Industry Cluster Action Plan.
The cluster foresees that by year 2022, the Zamboanga Peninsula Mango Industry shall become one of the leading producers of fresh mango and mango value-added products for the domestic and export market thus promoting inclusive growth and reducing poverty.
The mango industry also aims to increase its production volume by at least 15 percent annually, increase export sales volume by 20 percent per annum, generate investments and improve access to finance and increase the income of mango farmers equivalent to or higher than the poverty threshold income.
Similar activities were also conducted for the seaweeds and fish industry cluster in Zamboanga City last March 21 and 22; rubber and abaca industry cluster in Ipil, Zamboanga Sibugay on March 23 and 24 respectively and the coconut industry cluster in Dipolog City on March 30.
(PNA), TPGJR/DARWIN WALLY T. WEE
ZAMBOANGA CITY, April 6 (PNA) – The Bureau of Fisheries and Aquatic Resources (BFAR) is seeking an additional PhP15 million to augment this year's budget for seaweed farming across Region 9.
BFAR regional director Isidro M. Velayo Jr. on Thursday said he will propose to the Department of Agriculture (DA) central office to increase the region's budget for seaweed production, which he placed at around PHP8 million.
"We are calibrating our funds (so we can) increase (seaweed) production. That's our marching order," Velayo added.
On Wednesday, Agriculture Secretary Emmanuel F. Piñol directed Undersecretary for Fisheries Eduardo B. Gongona to come-up with a roadmap for the National Seaweed Program under the Duterte Administration that "will prepare farmers for the global market."
In a statement, Piñol said it prompted him to order the development of the roadmap following his meeting with Ocean Harvest Technology Ltd. (OHT) Quality and Resource Manager, Dr. Simon Faulker, who proposed for his Ireland-based company to purchase "ulva," also known as sea lettuce, for animal feeds.
The company is eyeing 3,000 tons of dried local seaweed, said Faulkner. For his part, Piñol recommended the establishment of a local seaweed processing facility.
Global demand for seaweed has been constantly on the rise, while seaweed productions in the country did not increase.
Data from the Philippine Statistics Authority (PSA) showed that Indonesia surpassed the country's volume produced in 2008, and a year later, it produced 2.79 million metric tons (MMT), 60 percent higher than the Philippines' production of 1.73 MMT.
Zamboanga Peninsula ranked third in the country's overall seaweed production, averaging 300,000 to 400,000 metric tons a year. The top producer is the Autonomous Region in Muslim Mindanao (ARMM) and the Southwestern Tagalog Region.
Zamboanga Sibugay produces the bulk of the seaweed production in Region 9, followed by Zamboanga City, Zamboanga del Norte, and Zamboanga del Sur.
Velayo said they are in the process of "realigning their budget to put premium" to seaweed production in the Zamboanga Peninsula.
"What is lacking is the seaweed production support. We need more materials for the seaweed farmers," he said.
Seaweed, along with Tilapia, Tamban, shrimps, shellfish and Bangus, is among the aquaculture sub-sectors identified under the Comprehensive National Fisheries Industry Development Plan (CNFIDP) 2016-2020.
The plan aims to increase the production of these commodities to at least five to 25 percent annually.
Velayo said they are also planning to establish the National Seaweed Technology Center in this city to help the industry.
(PNA), TPGJR/RGAAG
ZAMBOANGA CITY, April 5 (PNA) - The Office of the Civil Defense (OCD) on Wednesday announced here the winners of the 2016 Gawad Kalasag award for Region 9.
Kalasag stands for Kalamidad at Sakuna Labanan Sariling Galing ang Kaligtasan. The winners excelled in disaster preparedness.
The winners are the following: Zamboanga del Norte, provincial level; Zamboanga City, highly urbanized city category; Molave, Zamboanga del Sur, for first to third class municipalities; and, Piñan, Zamboanga del Norte, for fourth to sixth class towns.
For component cities, the winners are: Pagadian City, first place; Dipolog City, second place; and, Dapitan City, third place. Barangay Madasigon in Molave, Zamboanga Del Sur also received an award.
OCD Assistant Regional Director Emilia Vasquez-Julhajan said the regional winners, especially the first placers, are making the necessary preparation as they will represent the region in the national competition.
Julhajan said the Gawad Kalasag is an annual search for excellence in disaster risk reduction management (DRRM).
The search was designed to encourage participation of various stakeholders in crafting and implementing DRRM related policies, strategies and programs to protect or shield hazard prone communities from adverse impact of natural and human-induced calamities.
The regional winners will receive plaque and cash prizes--PhP50,000, first prize; PhP30,000, second prize; and, PhP20,000, third prize.
Julhajan said the cash prize must be used by the winners for disaster risk reduction management activities or projects.
Julhajan said the awarding of the regional winners will be held during the observance of the National Disaster Consciousness Month in July.
By JULMUNIR I. JANNARAL (TMT)
SHARIFF AGUAK, Maguindanao: A young member of the New People's Army (NPA) surrendered to Army troops of the Joint Task Force ZamPeLan in Zamboanga del Sur recently.
Capt. Jo-ann Petinglay, Western Mindanao Command (Westmincom) spokesman, said Jonar Alamba Proto, 19 and a regular member of the Sandatahang Yunit Pampropaganda–KARA of the Western Mindanao Regional Party Committee, surrendered to Lt. Col. Virgilio Hamos, commanding officer of the 53rd Infantry Battalion, at the headquarters of the 53rd IB in Camp Sabido, Zamboanga del Sur.
Proto, of Barangay Matalang, Lakewood, Zamboanga del Sur, underwent custodial debriefing conducted by the JTF ZamPeLan.
Maj. Gen. Carlito Galvez Jr., commanding general of the Westmincom, claimed that the surrender of Proto showed that the government was not only winning the heart of the people but also that of the enemy.
"This success is a result of the combined efforts of the troops, the local government units and the populace in the joint battle against terrorism, insurgency and any form of criminality," he added.
"The government and the soldiers will be more than willing to welcome rebels who wish to lay down their arms, join the mainstream society and live a peaceful life," Galvez said.
By Bong Garcia (SunStar Philippines)
A PUBLIC school official escaped a slay try while a teacher, tagged as the suspect, was arrested in the province of Zamboanga del Sur, the police said Sunday.
Senior Superintendent Sofronio Ecaldre, Zamboanga del Sur police director, said the incident occurred around 5 p.m., Saturday, at Purok 2 in the village of Happy Valley, Tambulig town.
Police said the suspect, Stibben Unito alias Benjie, 35, a teacher of Fabian Elementary School threw a grenade at the residence of Anafer Ahito, 48, who is the principal of the same school.
Ecaldre said Ahito was unscathed since the grenade landed and exploded at the lawn of Ahito's residence. His neighbor's residence however was damaged.
He said the suspect was arrested in a follow-up operation following witnesses' account that it was him who tossed the hand grenade.
The suspect is now detained while appropriate charges are set to be filed against him in court.
By Marlly Rome Bondoc (MRB/LBG, GMA News)
Authorities nabbed a 23-year-old maritime student in a buy-bust operation on Friday night near his school in Pagadian City in Zamboanga del Sur.
Citing a report from the Pagadian Police, GMA News stringer Aude Hampong said that suspect Michael Balansag is a third year student of the Zamboanga del Sur Maritime Institute of Technology (ZSMIT) and a resident of Purok Durian, Barangay Pinig in Dumalinao town.
Pagadian Police operatives said that they conducted the buy-bust operation after receiving information that Balansag was involved in selling illegal drugs trade.
A police personnel acted as a poseur buyer and used a P300 marked money to buy meth from the suspect in front of ZSMIT.
Seized from Balansag was a packet believed to contain shabu.
Balansag refused to be interviewed on camera but told GMA News that he had been using shabu for one year.
He said that he used to buy drugs from his friends who are studying at different schools in Pagadian City, including his schoolmate in ZSMIT.
Balansag will face drug related charges for violating Republic Act 9165 or the Comprehensive Dangerous Drugs Act of 2002.