Zamboanga del Sur News September 2014
Jump to navigation
Jump to search
→ → Go back HOME to Zamboanga: the Portal to the Philippines.
A | B | C | D | E | F | G | H | I | J | K | L | M | N | O | P | Q | R | S | T | U | V | W | X | Y | Z
Create Name's page
Regions | Philippine Provinces | Philippine Cities | Municipalities | Barangays | High School Reunions
---
Province of Zamboanga del Sur - Archived News of Zamboanga del Sur
---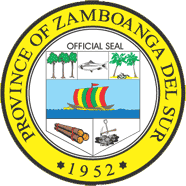 Seal of Zamboanga del Sur Province
Interactive Google Satellite Map of Zamboanga del Sur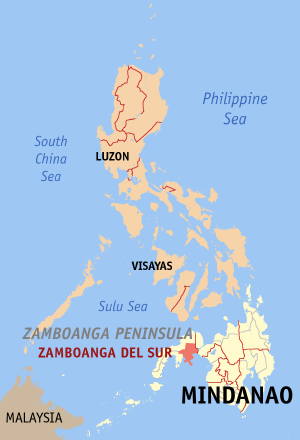 Zamboanga del Sur Map Locator

Municipalities within Zamboanga del Sur

Provincial Capitol of Zamboanga del Sur

Provincial Capitol of Zamboanga del Sur, Santo Niño, Pagadian city
Dietary supplement is a product that contains vitamins, minerals, herbs or other botanicals, amino acids, enzymes, and/or other ingredients intended to supplement the diet. The U.S. Food and Drug Administration has special labeling requirements for dietary supplements and treats them as foods, not drugs.
---
---
Manufacturers and distributors of dietary supplements and dietary ingredients are prohibited from marketing products that are adulterated or misbranded. That means that these firms are responsible for evaluating the safety and labeling of their products before marketing to ensure that they meet all the requirements of DSHEA and FDA regulations.
Lapuyan Falls: The favorite haunt of the fair Subanen maidens of Sitio Baga and all its neighboring areas, usual meeting place with many a young country swain in some secluded cavern beneath the rocky forest lane.

Lakewood, Zamboanga del Sur, Philippines

Village of Pedagan
Wars of ancient history were about possessions, territory, power, control, family, betrayal, lover's quarrel, politics and sometimes religion.
But we are in the Modern era and supposedly more educated and enlightened .
Think about this. Don't just brush off these questions.
Why is RELIGION still involved in WARS? Isn't religion supposed to be about PEACE?
Ask yourself; What religion always campaign to have its religious laws be accepted as government laws, always involved in wars and consistently causing WARS, yet insists that it's a religion of peace?
WHY??
There are only two kinds of people who teach tolerance:
The Bullies. They want you to tolerate them so they can continue to maliciously deprive you. Do not believe these bullies teaching tolerance, saying that it's the path to prevent hatred and prejudice.
The victims who are waiting for the right moment to retaliate. They can't win yet, so they tolerate.

Lintugop, Aurora
Pagadian City, Zamboanga del Sur

Provincial human resource management office of santo niño pagadian city

Civil Service Commision office in santo niño pagadian city
Remote Zambo village fulfills dream school through people participation
(DSWD)
Tukuran, Zamboanga del Sur – Lack of education remains one of the biggest concerns in the Philippines, particularly for those living in remote villages.
This was a problem that was all too real for the residents of Barangay Man-ilan in this town.
Located almost 20 kilometers away from the main road, Barangay Man-ilan can only be reached by habal-habal (motorcycles for public transport). With this, Brgy. Man-ilan is isolated from the rest of the villages.
"Sa una, gamay lang gyud ang mga estudyante namu (There were only a few students here before)," narrated Nezaida Labrador, a teacher of the Man-ilan Elementary School, which previously consisted of two makeshift classrooms.
"Katung mga naka-enrol diri, kasagaran ga-transfer pud kay kung ga-ulan, matuluan gyud sila kay murag gi-himu-himu lang man ang ilahang room (Most of those who were enrolled here would eventually transfer to other schools because when it rains, students would get wet as they only occupied makeshift classrooms)," she added.
More often than not, grim future awaited the students who did not have the option to transfer schools.
"Ginikanan ang ilahang sitwasyon. Ang uban nga diri gapuyo pero sa laing nga eskwela ga-sulud, mu-baclay pa sa pikas nga baryo kay didtu maayu man ang classrooms (The tendency was for children who could not transfer to no longer attend school, because their parents could see how difficult their situation would be. On the other hand, those who enrolled to another school needed to take a longer route to get to the other side of the village)," Nezaida further narrated.
The introduction of the Kapit-Bisig Laban sa Kahirapan Comprehensive and Integrated Delivery of Social Services-National Community-Driven Development Program (KALAHI CIDSS-NCDDP) to support Barangay Man-ilan's implementation of the national government's Grassroots Participatory Budgeting Process (GPBP) provided the opportunity for the villagers to finally get their own school building.
KALAHI CIDSS-NCDDP is one of the poverty-alleviation programs of the Department of Social Welfare and Development (DSWD). It utilizes the community-driven development (CDD) approach to ensure that citizens become actively involved in local decision-making, even as they are provided the opportunity to have improved access to basic social services.
GPBP, formerly known as Bottom-Up Budgeting (BUB), is a strategy of the Philippine government for the citizens, particularly the poor, to enable them to participate in the local budgeting process to ensure that programs and services are responsive to their needs.
However, residents were initially hesitant to participate in the process despite the opportunity offered to them through the KALAHI CIDSS-NCDDP's GPBP implementation.
Mamelito Butir, who served as one of the community volunteers in KALAHI CIDSS-NCDDP, shared, "Gamay lang gyud mu attend mga anang asembliya sa una. Mga lima, daku na nang dyes katau. Siguro pud, maulaw sila, kahy basig dili sila kasabut (Only a few attended barangay assemblies before. A group of five or ten people was already a significant size then. Maybe they were reluctant to attend because they thought they would not be able to understand whatever will be discussed there)," adding that such was typically how they responded to government projects in the past.
Still, those who showed interest to volunteer in KALAHI CIDSS-NCDDP persevered, even though they needed to adjust, as it was a novelty for them to work with their fellow villagers.
"Ang katung problema lang sa una, kana bang syempre ang kinaiya sa tawu nay dili natu mapasabut, pero daghan mi ug kalihukan para mapasabut lang sila (There were times when we cannot understand what our supposed responsibilities were in the project, but we made a lot of effort for them to comprehend and even appreciate it)," said Mamelito.

Men and women of different sectors came together to volunteer and participate in the construction of the classrooms, which had a total cost of P2,572,424.00.
By working together, they were finally able to achieve their longtime dream to have a school in their community.
"Sa kaluuy sa ginoo, gi-succeed da gihapun ang among tumong. Kaayuhan da gihapun sa community. Basta amu silang gipasabut kay naa ta'y proyekto gihatag sa KALAHI CIDSS-NCDDPat GPBP. Kinahanglan mu tabang ta. Tabang lang pud dayun sila (With God's grace, we succeeded in realizing our objective of working for the welfare of the community. We let the people know that we got our sub-project through KALAHI CIDSS-NCDDP and GPBP, and that we as a community need to help each other)," Mamelito related.
Today, a one-unit, four-classroom building sits proudly in Barangay Man-ilan, testimony of the hard work put into by the residents of the village for their children.
"Apan sa pagtukud sa kining classroom, gi-pull out namu ang mga estudyante nga residente diri sa Man-ilan pero enrolled sa mga eskwela sa laing barangay. Kay gusto pud namu magamit gyud nila ang proyekto nga para ilaha. Si na sila mu-baclay sa kalayu (Upon the completion of the classroom building, students who reside in Man-ilan but were enrolled in schools in other barangays were pulled out so they can be enrolled here. We also wanted them to benefit from the sub-project that was built for them, and they no longer have to take a long walk to get to and from school)," Teacher Nezaida said.
The new building is a far cry from the makeshift classrooms of the past, which were insufficient for their needs, as teachers were required to develop a rotating schedule just so they can have the opportunity to use the available classrooms, dilapidated as they may be.
Now, Man-ilan elementary students no longer have to put up with improvised classrooms, especially during the on-set of rainy weather. Consequently, the new facility has encouraged more children to enroll in the village's primary school, increasing the number of enrolees to 136 at present as compared to less than 100 last year.
What seemed elusive for the present and future students of Man-ilan before has now become a reality, and it is through the efforts of the community people themselves, who have made this possible through their own hard work with the support of DSWD's KALAHI CIDSS-NCDDP.
Tabak commander: TDPC contributes to divisions' peace efforts
By Gideon C. Corgue
LABANGAN, Zamboanga del Sur – Tabak commander BGen. Gerardo Barrientos Jr. on Saturday lauded the Tabak Defense Press Corps (TDPC) for its valuable contributions to the Philippine Army's premiere division.
Barrientos, the guest of honor and speaker of the 2nd Tabak Defense Press Corps (TDPC) sports fest held at the Tabak Gym in Camp Major Cesar Sang-an, Barangay Pulacan here said the TDPC made significant contributions to the 1st Infantry Division by promoting the division's peace and security efforts.
"You help showcase the peace and security efforts undertaken by the 1st Infantry division, thus we reward you by sponsoring this 1-day TDPC sports fest," Barrientos announced.
The TDPC, an active partner of the 1st Infantry division had its 1st TDPC sports fest in September last year during the time of former Tabak commander MGen. Felicito Virgilio Trinidad Jr. where the sporting event received the same support from the general.
"You are special as far as the 1st Infantry division is concerned. We treat you as our vital partner in nation-building," Barrientos added.
"Today manifests your efforts to be united as one by showing your team-working skills," Barrientos stressed adding the event also provides you with opportunities to develop your skills in sports and unwind from your stressful work."
The Tabak commander was also happy that TDPC members shared their time with the rest of the troopers in the games played at the Tabak gym, tennis court, and service battalion headquarters. Barrientos was impressed by the active participation of all TDPC members.
"We will continue doing this activity to strengthen existing good relationship between the soldiers and the media. Hopefully, we will come up with several activities designed to further improve our relationship and improve our output as far as our job is concerned," Barrientos assured.
Declared as this year's winners are Red Dragon, the over all champion, followed by Black Cobra, and Golden Tiger.
Customs to auction 5.5M kilos of seized rice
By Joel R. San Juan
CUSTOMS officials announced over the weekend it would auction off almost 5.5 million kilograms of rice on October 7. The new schedule was set after Commissioner John Sevilla canceled the original auction date of September 16.
Sevilla said he did so after Port of Manila officials failed to comply with the 10-day period within which to conduct the auction of contraband from the date of publication.
The Bureau of Customs (BOC) said the rice shipment arrived inside 245 20-foot container vans on the Port of Manila late last year.
The minimum floor price is set at P38.93 million, or P48.67 per kilogram, for glutinous rice; and P120.93 million, or P25.87 per kilogram, for white rice.
The BOC expects to generate P159.86 million from the auction.
Port of Manila District Collector Mario Mendoza said the auction of the "hot" rice will help in their effort to decongest South Harbor.
Mendoza said the shipments will be sold on an "as is, where is" basis, while the proceeds of the auction will be held in trust by the BOC as these shipments are the subject of ongoing court cases.
The shipments were seized by customs operatives due to lack of the required import permits from the National Food Authority.
A total of 160 of the container vans seized were consigned to Silent Royalty Marketing Inc., while the balance of 85 was imported by Bold Bidder Marketing. Both invoked the lifting of the quantitative restrictions (QR) on rice importations by the World Trade Organization (WTO) to justify their lack of import permits.
The BOC, however, said the WTO Committee on Trade and Goods recently allowed the Philippines to extend its special treatment for rice through the imposition of QR until 2017.
"We are well within the bounds of the law to dispose of these rice shipments to preserve its value and prevent deterioration while under our custody even while the cases are litigated," Mendoza said.
In a related development, the BOC said authorities on Friday intercepted in Margosatubig, Zamboanga del Sur, a shipment of rice suspected to be smuggled from Sandakan, Malaysia.
Customs officials said authorities arrived at the dock and stopped the shipment being loaded into four 10-wheeler trucks from MV Amnesia.
The shipment contained about 4,000 50-kilogram sacks of rice and is now on hold in the area.
The BOC said the vessel's captain, identified as Jade Jackaria, failed to show any import permit for the shipment.
BOC: 4k sacks suspected smuggled rice seized in Zambo Sur
By Joel Locsin /LBG, (GMA News)
Government forces seized some 4,000 sacks of suspected smuggled rice in Zamboanga del Sur on Friday night, the Bureau of Customs said Saturday.
In a post on its Twitter account, the BOC said the 200,000 kilos of smuggled rice was believed to have originated from Malaysia.
Citing initial details, the BOC said the seizure at Zamboanga del Sur was with help from the Philippine Army and Philippine Navy.
Farmer hurt, wife unscathed in gun attack
By Bong Garcia
A FARMER survived although wounded while his wife escaped unscathed in a gun attack in a remote village of Zamboanga del Sur, the police reported Friday.
Police Regional Office-Zamboanga Peninsula information officer-in-charge Inspector Dahlan Samuddin said the incident took place around 9 a.m. Thursday at Purok Dumalian in the village of Dipolo, Kumalarang, Zamboanga del Sur.
Samuddin identified the victim as Eugenio Parolan, 52. The identity of his wife was not immediately available.
Investigation showed the couple was at the kitchen when the unidentified gunman arrived and opened fire, hitting Parolan.
Investigation continues to determine the motive of the incident and identify the gunman.
PSA to spearhead 25th National Statistics Month celebration
By Claro A. Lanipa
PAGADIAN CITY – The Philippine Statistics Authority (PSA) through the Statistical Community of the Philippines will spearhead the observance of the 25th National Statistics Month come October this year.
This year's theme is "NSM at 25 Years and Beyond: Solid and Responsive Philippine Statistical System in support of Globalization and Regional Economic Integration."
Ms. Adelaida Cuarte, provincial statistics officer for the provinces of Zamboanga del Sur and Zamboanga Sibugay, said this year's statistics month observance has two-fold objectives: to promote, enhance, and instill nationwide awareness and appreciation of the importance and value of statistics to the different sectors of the society, and to elicit the support of the general public in upgrading the quality and standards of statistics in the country.
In line with the month-long celebration, the different government line agencies, local government units (LGUs) and other sectors were encouraged to hang streamers in their respective offices or vicinities, Cuarte said.
The PSA will also hold the 23rd Philippine Statistical Quiz (PSQ) that will be held in this city for Zamboanga del Sur and in Ipil town for Zamboanga Sibugay on Oct. 8 and 9, respectively.
This will be participated in by all freshmen or first year students currently enrolled in public or private colleges and universities.
"The top three winners will compete in the regional quiz in Zamboanga City in November, and the regional winners will also compete in the grand finals in Manila by first week of December this year," Cuarte disclosed.
Other activities lined-up for the month-long celebration include the Quarterly Labor Force survey (QLF), the Consumers Expectation Survey (CES), Integrated Survey on Labor and Employment (ISLE) and Occupational on Waste Survey (OSW). These activities were formerly a project of the then Bureau of Labor and Employment Statistics (BLES).
Doctor Cuarte urged the public especially the respondents or clients of their projects to provide them the correct data and the most accurate information, "because these facts will be utilized by our policy makers, planners both national and local and for the Philippine government in general in making policies, decisions and laws."
She also appealed to the municipal and barangay officials to support and cooperate in all the projects and programs undertaken by her office for the success of the statistical operations and, most of all, "for the good of our Philippine government."
Shabu intercepted, 3 suspects fall
By Bong Garcia
CRIMINAL charges have been filed before the City Prosecutor's Office against three people who were allegedly behind the shipment of more than P100,000 worth of shabu in Pagadian City, a top police official said Wednesday.
Charged on Tuesday for violation of Republic Act 9165 otherwise known as the Comprehensive Dangerous Drugs Act of 2002 were Jomar Pantenas, Acob Anidal, and Norma Lam.
Zamboanga del Sur police director Senior Superintendent Sofronio Ecaldre said the suspects were arrested Monday afternoon after his personnel and Philippine Drug Enforcement Agency (PDEA) operatives have intercepted a shipment of the more than P100,000 worth of methamphetamine hydrochloride or "shabu'.
Eclaldre said the shabu was shipped through a private courier firm from Manila and was consigned to Pantenas.
The shabu was concealed in a box of an infant formula, according to Ecaldre.
He said the suspects were arrested after they claimed the package at the outlet of the courier firm Aquino Street, Pagadian City.
He said the suspects were arrested after the police received information about the shipment of the shabu.
Tabak chief, Zambo Sur guv to join "TreeVolution"
By Gideon C. Corgue (FPG/GCC/PIA-Zamboanga del Sur)
PAGADIAN CITY, Sept. 23 (PIA) – Brigadier General (BGen) Gerardo Barrientos Jr. of the 1st Tabak division will lead his troopers in joining the Mindanao-wide tree planting activity dubbed "TreeVolution: Greening MindaNOW" on Sept. 26 in Barangay Binayan, Labangan, Zamboanga del Sur.
Captain Frank Salvador Suelto, division's public affairs chief, said in a text message taht BGen. Barrientos, an ardent environmental advocate, had expressed his strong support to the activity by leading the officers and men in his division in planting trees in areas identified by the Department of Environment and Natural Resources (DENR) as National Greening Program (NGP) site.
"The 1st Infantry (Tabak) Division will give its maximum participation in the TreeVolution," Suelto quoted Barrientos as saying.
Barangay Binayan is one of the five areas identified by the DENR as NGP site in the first district of Zamvboanga del Sur. Other sites are the following: barangay Dulop of Dumingag town, Cogonan of Labangan municipality, Upper Dimorok of Molave town and Sto. Nino of Sominot.
Meanwhile, Zamboanga del Sur Governor Antonio Cerilles will also participate in the event by planting trees in barangay Maragang, Tigbao.
Community Environment and Natural Resources Officer Serena Cabrera has confirmed the governor's participation in the said activity during a coordination meeting with the Philippine Information Agency (PIA) yesterday.
Cabrera said when the Mindanao Development Authority (MINDA) officials informed the governor of the synchronized tree planting activity on Sept. 26 in six regions of Mindanao, Cerilles immediately signified his intention to join the activity.
Cabrera said Cerilles then suggested that the planting site for provincial government employees would be at Maragang in Tigbao town.
"The provincial government employees will have their tree planting activities in a five-hectare land in Maragang," Cabrera announced.
Earlier, the DENR has identified barangays Diana Countryside and Limas as planting sites for the municipality of Tigbao.
In a related development, CENRO Vitaliano Valdez of the province's second district said other planting areas identified for the second district are barangays Conacon and Kahayagan of Bayog town, Limas of Tigbao municipality, Cuatro-cuarto of Dumalinao town, Balong-Balong of Pitogo municipalaity, and Boyugan East of Kumalarang town.
DENR wooing support to Sept. 26 'TreeVolution'
By Gideon C. Corgue (FPG/GCC/PIA-Zamboanga del Sur)
PAGADIAN CITY, Sept. 22 (PIA) -- Local government units (LGUs), academe, civic groups and people's organizations have expressed support to the Sept. 26, 2014 "TreeVolution," a Mindanao-wide tree planting activity spearheaded by the Department of Environment and Natural Resources (DENR) in partnership with the Mindanao Development Authority (MINDA).
Dubbed "TreeVolution: Greening MindaNow," aims to plant 4.6 million trees throughout Mindanao at 8:30-9:30 a.m. on Sept. 26
Community Environment and Natural Resources Officer Vitaliano Valdez of the second district of Zamboanga del Sur said in a media forum held by Philippine Information Agency (PIA9) over the weekend that he was very happy that various civic groups have already signified their support to the said activity.
With his recent visit to the municipalities of Bayog, Dumalinao, Kumalarang, Pitogo and Tigbao to solicit support from the local officials, people's organization and academe, Valdez said all the stakeholders had expressed their 100 percent support to the undertaking.
"For the municipality of Bayog, I was expecting that only 250 planters would join the activity but when I talked with Mayor Leonardo Babasa Jr., he promised to send 2,000 participants," he announced.
Valdez said the same response he got from Mayor Danilo Dalid of Tigbao town when he personally visited him at his office.
"For Tigbao, the Mayor Danilo Dalid promised to send not only 250 but 1,000 participants who are mostly of students and government employees to join the activity," Valdez reported.
Meanwhile, CENRO Serena Cabrera of 1st district of the Zamboanga del Sur said her office has enough seedlings for the activity.
"We have sufficient seedlings to be planted during the activity," Cabrera assured.
"For the first district, the DENR has designated the following planting sites, namely: Barangay Dulop in Dumingag town, Binayan and Cogonan in Labangan municipality, Upper Dimorok in Molave town and Sto. Nino in Sominot municipality.
Mr. Carlito Tuballa, regional technical director for Forest Management Services (FMS) said "the DENR is very excited to launch the activity owing to the positive response of the stakeholders during consultations/meetings with local chief executives and school administrators and people's organizations."
"The entire workforce of the agency has made enough preparation to break India's record as having planted the most number of trees in multiple locations for an hour," Tuballa concluded.
2 Marines nabbed in shabu buy-bust
By Dan Toribio Jr. (with report from MindaNews)
Two enlisted personnel of the Philippine Marines were arrested during a buy-bust operation in Barangay San Jose District, Pagadian City last Wednesday.
Nabbed were Cpl. Ryan Monterel Depuno and PFC Silvano Caindoy. They were arrested by men of the Provincial Anti-Illegal Drugs Special Operation Task Force (PAIDSOTF) led by Sr. Insp. Rommel Gabriel Etbew, chief PAIDSOTF and personnel of the Pagadian City Police Station. Confiscated from their possession were 14 small heat sealed transparent plastic sachets containing white crystalline substance believed to shabu, .a 45 caliber pistol with two magazines loaded with 19 rounds of ammunition and P500 marked money.
The arrested soldiers were detained at Camp Abelon while appropriate charges for violation of Sections 5 and 11 of Article 2 of R.A. 9165 and R.A. 10591 have been filed against them in court.
Meanwhile, men of the Siay Police Station led by Sr. Insp. Paul Andrew Sible Cortes under the supervision of Sr. Supt. Robert Roy Bahian, Sibugay police chief, conducted a buy-bust operation at Purok 2, Barangay Balagon, Siay, Zamboanga Sibugay resulting in the arrest of Nolito Tanzo Y Altijar, 46, married.
Recovered from his possession were three heat sealed transparent plastic containing white crystalline substance suspected to be shabu, P500 marked money and drug paraphernalia.
The suspect was detained at the police station for filing of charges in court.
In Zamboanga City, a 30-year-old man in possession of suspected shabu was nabbed at a police checkpoint in Labuan last Thursday.
Arrested was Mark Sioco of Limpapa.
Sioco's arrest came after Labuan police received an information the Barangay Intelligence Network regarding Sioco's transporting of shabu from Recodo to Limpapa aboard a motorcycle.
Immediately an alert police team led by Janver Cabataña put up a checkpoint along the Labuan highway where Sioco stopped and inspected. He yielded three plastic sachets containing white crystaliine substance believed to shabu.
Sioco was arrested and the three sachets were seized.
In Surigao City, police seized at least P7 million worth of shabu in a raid Tuesday night involving suspected drug pushers from Iligan City and Lanao del Norte, whom police believe are using minors as drug couriers.
The arrest came shortly after a search warrant was issued by Judge Eduardo S. Casals of Butuan City.
A total of 190 big sachets of suspected shabu weighing almost a kilo were taken from four persons identified as Alex Saliling, 23, from Iligan City; Norayna Saliling, 22; Nyrma Teves, 22, and Aida Pascan, 21, both from Lanao del Norte.
Insp. Joel D. Cabanes, head of the intelligence unit of the Surigao City police force who spearheaded the arrest, said at least seven minors are also involved in the illegal trade in the city.
The arrest took place at Purok 4, Barangay Lipata here just a few meters away from the Caraga Regional Police Training Center.
Aside from the sachets of shabu, 10 units of cellphones, P44,912 in cash, one laptop, one electronic weighing scale, deposit slips, and log books were seized.
Cabanes told reporters Wednesday afternoon that the suspects were very elusive, renting from one place to another.
He said this group was in their target list. "We finally got them," he added.
Cabanes said that based on the bank deposit slips they confiscated, the suspects were able to send P2.1 million to Cebu City and Lanao del Norte just this month.
He did not divulge the name of the recipients, saying he might violate the Bank Secrecy Law.
But Cabanes said he will submit the names to their counterparts in Cebu and Lanao.
He pointed out that during their surveillance period, they found out that the suspects were using minors as couriers of illegal drugs to their clients.
The seven minors aged 7 to 15, he said, are now in the custody of the Department of Social Welfare and Development (DSWD). But he said that aside from the minors serving as couriers, two infants and two children aged 4 and 5 were also brought to the DSWD because they were at the suspects' place during the raid.
Surigao City Mayor Ernesto T. Matugas thanked the police for doing their best, adding that curbing the illegal drug trade is among his administration's priorities.
He said that since assuming office in 2010, the police has already conducted 55 arrests. He said he does not hesitate giving additional financial support to the police force so they could run after pushers better.
Zambo Sur hosts 1st Batang Pinoy Mindanao qualifying leg 2014
By Claro A. Lanipa (FPG/CAL/PIA9)
PAGADIAN CITY, Sept. 19 (PIA) – The first Batang Pinoy Mindanao Qualifying Leg 2014 has been held here last Sept. 10-14 with the provincial government of Zamboanga del Sur as host.
The Philippine Sports Commission (PSC) in partnership with Philippine Olympic Commission (POC), Department of the Interior and Local Government (DILG) and Department of Education (DepEd) has chosen this city to be the venue of the four-day sports competitions attended by players and athletes from all over Mindanao.
In his welcome message during the opening ceremonies, Governor Antonio Cerilles emphasized that "education and athletics should go hand in hand so that these young people who will represent the country will not regret what they have done when they were still young."
He also cited a lesson learned from a former Tokyo Olympics silver medalist, Anthony Villanueva, a security guard in Australia who died very poor.
"Today, in my mind is a step towards a right direction, let us do it the best we can do," Cerilles stressed.
The sports competition was participated in by 93 delegations from the municipalities, cities, and provinces in Mindanao with more than 7,000 young athletes competing in the different sports events.
Batang Pinoy 2014 has been conducted in pursuance of Executive Order No. 44 also known as the Philippine Youth Games-Batang Pinoy.
The Qualifying Leg for the Visayas will be held in Kalibo, Aklan on October 21-25, 2014 while for Luzon it will be in Naga City on November 11-15, 2014 and the National Finals will be in Bacolod City on December 9-13, 2014.
Meanwhile, PSC Commissioner Jose Luis Gomez officially declared the 4-day sportsfest opened which was followed by a fireworks display.
Troops recover bomb-making components in Zambo Sur
By Teofilo P. Garcia Jr. [(PNA), CTB/TPGJR/UTB]
ZAMBOANGA CITY, Sept. 18 (PNA) –- Combined police and military forces have confiscated bomb-making components, ammunition and medical supplies in the hinterlands of Zamboanga del Sur, the police reported Thursday.
Police Regional Office-9 (PRO-9) Information Officer-in-Charge Inspector Dahlan Samuddin said that the troops have also arrested one person, who was among the two men seen carrying the bomb-making components.
Samuddin identified the arrested suspect as Joel Sumagop, 36, a resident of Barangay Saad, Dumingag, Zamboanga del Sur.
Samuddin said the combined troops were conducting security patrol around 4:45 p.m. Tuesday in Barangay Saad when they chanced upon two people carrying sacks.
He said Sumagop and his companion abandoned the sacks they were carrying and ran away.
However, he said the troops from the Army's 32nd Infantry Battalion and Dumingag policemen cornered Sumagop following a brief chase.
He said the troops recovered the following: 30 pieces blasting caps; seven arming devices; 50 meters electrical wire; 18 dry cell batteries; one improvised explosive device (IED) component; 765 rounds of live ammunition for AK-47 rifle; medical supplies; foodstuff; toiletries; and, other personal belongings.
He said Sumagop was detained while appropriate charges are being readied against the suspect.
FEATURE: "Dormitoryo sa Barangay" sheltering poor students
By Gideon C. Corgue (FPG/GCC/PIA9-Zamboanga del Sur)
GUIPOS, Zamboanga del Sur - School children will no longer experience the danger of crossing rivers after a transient house was built in a remote barangay of this town.
Dubbed "Dormitoryo sa Barangay," this project is a convergence initiative of 53rd Infantry (MATAPAT) battalion, Philippine Army and the municipalities of Guipos and San Miguel. It was built in Barangay Calapan and inaugurated last Aug. 30 with Representative Aurora Cerilles of Zamboanga del Sur's second district, barangay officials, teachers, parents and students in attendance.
Born out of necessity
53rd IB commander Lt. Col. Alvin Luzon said the project was born out of necessity. With the implementation of the Internal Peace and Security Plan (IPSP) called "Bayanihan campaign" of the Armed Forces of the Philippines (AFP), the troopers were able to assess, identify and meet the pressing need of people and that is the transient house for schoolchildren.
Ugnayan sa Paaralan
The project, Luzon said, is anchored on the "Ugnayan sa Paaralan," one of the 12 components of IPSP. "This is how government works," Luzon declared adding that the activity also aims to help and enlighten the students and teachers about the role of the Philippine Army in pursuit of peace and development of the nation. IPSP-Bayanihan seeks to win peace as well as establish and maintain good community relations to gain full public support.
"With the troop's social immersion of people in the communities they've found out that many schoolchildren particularly those living in remote areas have difficulty in attending classes in Calapan Elementary School especially during rainy season.
Schoolchildren cross rivers
Many school children living in Purok 5 of Barangay Calapan, Guipos and nearby Barangay Ocapan of San Miguel town, used to walk more than an hour in going to and from the school. "They crossed the rivers and creeks, risking their lives just to attend classes. That's why our troops thought of putting up a project that would benefit the children," Luzon said.
"We seek the help of local government units of Guipos and San Miguel because the beneficiaries are coming from these areas. We provided the manpower while the LGUs furnished the materials."
With the project, the government soldiers believe that a lasting peace can be attained in the area.
Philippine Army, LGUs lauded
Meanwhile, Representative Aurora Cerilles, the event's guest of honor and speaker lauded the Philippine Army and LGUs for launching the "Dormitoryo sa Barangay" saying that "the project is a noble endeavor designed to help the poor students."
"I am very happy that this noble project was implemented by the Philippine Army and LGUs in this remote barangay where plenty of poor students are studying," Cerilles said.
First-of-its kind project
"This is the first-ever and one-of-a-kind project undertaken by the government in the entire province," Cerilles said adding that the project would help students to finish their studies.
The Dormitoryo sa Barangay has eight double-decked rooms, which would cater to 32 schoolchildren.
Education unhampered
With the project, Cerilles said children's education will no longer be hampered because they have already a temporary house to dwell while attending classes during schooldays.
Punong barangay Mario Sumatra expressed his profound gratitude to the 53rd IB for conceptualizing the project.
"Nagpasalamat ko sa kasundaluhan sa 53rd IB ug sa LGUs sa Guipos ug San Miguel nga gihatagan nila ug solusyon ning problema nga nasinati sa mga nanagtunghang kabataan sulod sa pipila ka dekada na ang nakalabay," Sumatra said.
(I thanked the 53rd IB troopers and LGUs of Guipos and San Miguel that they gave solution to this problem as experienced by the schoolchildren for a couple of decades already.)
Increase in enrolment
School head Alfredo Beton Jr. expressed optimism that with the establishment of "Dormitoryo sa Barangay," the enrolment in the next school year will increase. In the past some students quit as they found it difficult to cross the rivers especially during rainy season.
"I am very glad about the great concern shown by the stakeholders for the students. The problem on illiteracy will now be properly addressed and the children can pursue their high school studies up to college," Beton said.
Provides children's safety
Erlinda Dela Pena said the project will benefit her 11-year old son Israelito, a grade 5 student since it provides safety to her son and to the rest of the students.
"Nanghinaut ako nga kini nga proyekto ipadayon sa Philippine Army ug sa LGUs sa Guipos ug San Miguel aron nga mabatonan sa mga kabataan ang basic nga edukasyon (I hope that this project will be sustained by the Philippine Army and LGUs of Guipos and San Miguel so that the students can acquire quality basic education)," Dela Pena stressed.
Samuel Relampago, grade 6 pupil of Dalapan Elementary School was very happy that the project was realized.
"Nalipay ko kaayo nga ang gobyerno mihimo ani nga proyekto. Dili na ko mouli sa among balay kada adlaw ug dinhi na gyud ko makatulog. Malaumon ako nga makapadayon na ko sa akong pag-eswkela sa umaabot (I am very happy that the government made this project. I won't be going home daily to our house during schooldays as I will be sleeping here. I am hoping that I can finish my studies soon),' said Relampago who is living in a far-flung hilly area at Purok 3, Barangay Ocapan in San Miguel town.
PIA, DENR to Tukuran studes: Be active partners in climate change advocacy
By Gideon C. Corgue
TUKURAN, Zamboanga del Sur, Sept. 16 (PIA) – Students of Tukuran Technical-Vocational High School (TTVHS) have been encouraged by the Department of Environment and Natural Resources (DENR)-9 and Philippine Information Agency (PIA)-9 to help solve climate change problems.
In a forum on climate change adaptation jointly conducted here on Tuesday by the DENR and PIA, Regional Public Affairs Officer Roservirico A. Tan challenged the students to do their share in helping solve climate change issues saying that "its adverse impacts are already felt in our country."
"We reach out to you students because it is you who would inherit this earth that is still livable with clean and healthy environment and life-giving natural resources," Tan pointed out.
Tan said the climate change advocacy campaign pursued by the DENR and PIA is a project of the national government aimed at raising the level of awareness of the public on climate change mitigation and adaptation to lessen its adverse impact on the humans.
Tan said "the campaign is truly a gargantuan task to perform by the agencies. That is why we need help from other sectors of society."
"We are trying to reach out to the communities - especially the academe - to be our partners in helping us protect the environment," Tan said, as he recognized the youth's vital role in our society.
Tan explained the major effects of climate change particularly the extinction of living and non-living things. "The climate change has severely affected our environment," Tan said.
Tan encouraged the students to support and the National Greening Program (NGP) by planting trees.
He also called on the students to support the Ecological Solid Waste Management Act otherwise known as Republic Act 9003.
Meanwhile, Zamboanga del Sur Information Center Manager Claro A. Lanipa emphasized that the said forum was conducted to address public apathy to climate change in order to engender active cooperation and support from all sectors.
Lanipa said this forum here was the second advocacy activity conducted by the DENR and PIA to public secondary schools in Zamboanga Peninsula. The first was held in Bayog National High School, Bayog, Zamboanga del Sur on Aug. 22, 2014.
DAR turns over 25 Pamana projects to Zamboanga farmers
By Jonathan L. Mayuga
THE Department of Agrarian Reform (DAR) recently turned over 25 projects under the Payapa at Masaganang Pamayanan (Pamana) project to agrarian-reform beneficiaries organizations (ARBOs) in Zamboanga del Sur.
The projects are aimed at spurring rural development and promoting peace and order in conflict areas.
For Zamboanga del Sur, the projects include water systems, postharvest facilities, solar and stilt dryers, farm implements and cattle fattening, among others.
Provincial Agrarian Reform Officer Arturo Soria said the finished project was turned over to the barangay chairmen of the 25 villages in Dinas town, where the 25 ARBOs are operating.
These include multipurpose buildings for barangays Bacawan, Benuatan, Nian, Guinicolalay, Don Jose, Songayan, Pisaan and Lower Dipaya; water systems for barangays Kinakap, Ignacio Garrata, Legarda Uno, Dos and Tres, and Dimaya Proper.
Soria added that cattle for fattening were distributed for farmers in Dongos; six mud boats and a hand tractor for East Migpulao; tire path for Poblacion; solar dryer for Sumpotan and Sambulawan, stilt dryer for Locuban; and water systems for Sagacad, Legarda Uno, Old Mirapao and Nangka.
DAR-Western Mindanao Regional Director Julita Ragandang said 1,896 farmer-beneficiaries, comprising 6,088 households with an estimated 34,000 population, would directly benefit from the projects.
Randang added that the projects represent the initial offering out of the 166 projects that are being implemented by the DAR under the supervision of the Office of the Presidential Adviser on the Peace Process.
"They serve as DAR's legacy to the public under the Pamana Phase 1 project in agrarian-reform areas," Ragandang said.
DENR-9 readies for Sept. 26 "TreeVolution"
By Franklin P. Gumapon (FPG/PIA9)
PAGADIAN CITY, Sept. 12 (PIA) – To beat India's record as having planted 1,945,535 trees for an hour in 408 locations with 340,200 participants, the Department of Environment and Natural Resources (DENR)-9 is joining other regions in Mindanao to plant 4.6 million trees in 9,200 hectares across the island on Sept. 26, 2014 at 8:30 a.m. – 9:30 a.m.
Dubbed "TreeVolution: Greening MindaNow," the activity aims to achieve the 2014 target of the National Greening Program (NGP) for Mindanao by breaking India's record of having planted the most number of trees in different locations simultaneously.
NGP is targeting 690,815 hectares to be planted with trees in Mindanao by 2016.
"For Zamboanga Peninsula, DENR-9 aims to cover 1,000 hectares to be planted with 700,000 seedlings in various NGP sites," Regional Director Arleigh Adorable said.
Adorable also disclosed that some 35,000 participants/volunteers would be mobilized during the said activity involving 700 validators and independent witnesses from the academe and religious sector.
More, the Philippine Coconut Authority (PCA), Department of Agriculture (DA) and the local government units (LGUs) have also signified to join the activity by planting 167,500 seedlings in 335 hectares, bringing a total of 867,500 seedlings to be planted within the region during the "TreeVolution" activity.
Presently, India holds the title in the Guinness World Records as having the most number of trees planted in various locations simultaneously.
Week-long 62nd Araw ng ZamboSur celebration kicks-off Wednesday
By Hirohito D. Cadion (PNA)
PAGADIAN CITY, Zamboanga del Sur – The week-long celebration of the 62nd founding anniversary of this province kicked-off Wednesday simultaneously with the opening of the Batang Pinoy-Mindanao Leg in this city.
The celebration started with a parade through this city's main thoroughfares that was participated in by local and national government officials as well as athletes from all over Mindanao.
Provincial Information Officer Marivic Jongco said several artists are coming to add extra excitement to the celebration of the 62nd Araw ng Zamboanga del Sur.
Jongco said the artists who are coming here are singers-composers Jaime Rivera and Marco Sison, pop singer Haji Alejandro and his daughter pop star Rachel Alejandro, singer-comedienne Norman Mitchell, artist Pinky Marquez, and guest performer Bimbo Cerrudo.
Jongco said Senator Cynthia Villar will be the guest of honor speaker during the Women Empowerment Movement-Rural Improvement Club (WEM-RIC) Night on September 15.
She said that Senator Jose Victor Ejercito will be the guest during the Josefina Herrera Cerilles State College (JHCSC) Night as well as in the culmination program of the anniversary on September 17.
The 62nd Araw ng Zamboanga del Sur is anchored on the theme: "Malahutayong Programa, Gipaluyuhan sa Katawhan, Kalambuan sa Lalawigan (Sustainable Program, People's support, Development of the province).
Meanwhile, more than 3,000 athletes will see action in the four-day Batang Pinoy-Mindanao Leg that also kicked-off Wednesday in this city.
Youth advocates for climate change resiliency organized in TTVHS
By Alma L. Tingcang
TUKURAN, Zamboanga del Sur – About 81 students of Tukuran Technical-Vocational High School (TTVHS) attended the Advocacy Forum on Climate Change Adaptation and Mitigation which was held today, September 9.
Mr. Alfredo Sapuay, TTVHS principal welcomed the participants and expressed his gratefulness for being chosen as the venue for the climate change forum.
"The forum aims to address public apathy on climate change, adapt and strengthen mitigation measures, as well as inspire and motivate the active cooperation and participation of all sectors," Zamboanga del Sur Infocenter Manager Claro A. Lanipa said, giving the rationale of the activity.
"Compared to other countries, the Philippines is very lucky because we have rich biodiversity," says DENR RPAO chief Roservirico Tan. Climate change endangers the existence of flora and fauna in the country.
Participants took a closer look at the video documentary produced by PIA ZamBaSulTa. Aside from other advocacy materials being used in Climate Change Forums, this video is a localized version depicting disasters in Zamboanga Peninsula and awakens the sensibilities of participants.
They vowed to participate in all activities and support CC advocacy including tree planting in designated areas.
After the forum, the youth leaders identified the issues and concerns which are likely to happen in their respective communities to include sea level rise, flashflood, landslide, typhoon and El Niño. Tukuran is one of the coastal municipalities of Zamboanga del Sur.
Elected officers of "I am a Climate Change-Resilient Youth" Tukuran Chapter were the following: Warlito Nobleza – President; Iris Timosa – Vice President; Grace Angel Dayuha – Secretary; Kishel Mamentong – Treasurer; Famela Grace Tibor – Auditor; Elson Ladra – Business Manager and Queenie Jean Guliman – PIO.
The newly-elected officers took their oath of office before ICM Lanipa immediately after the forum.
DILG to complete Php6.1-M water system project in Zamboanga del Sur town
(PNA), FFC/TPGJR/HIROHITO D. CADION/UTB
PAGADIAN CITY, Zamboanga del Sur, Sept. 8 (PNA) -– The Department of Interior and Local Government (DILG) is set to complete the construction of Php6.1 million water system project that would benefit 439 households in five waterless barangays in Sominot, Zamboanga del Sur.
DILG Regional Project Development and Management Unit chief Eng'r. Moh Ali Hasan said Monday the implementation of the Level II water system project in ongoing in the barangays of Sawa, Lumangoy, Sto. Niño, Libertad and Rizal, Sominot town.
Hasan said the project is being implemented through the agency's "Sagana at Ligtas na Tubig Para sa Lahat" (Salintubig) which is aimed to increase water service for the waterless population and to reduce incidence of water-borne and sanitation related diseases as well as to improve access of the poor to sanitation services
Sominot which comprises of 18 barangays is a fifth class town in the province of Zamboanga del Sur. It has a population of 16,652 based on the 2010 census on population of the National Statistics Office (NSO).
Hasan said the funding for the implementation of the project was released in two tranches. The first tranche, which is 50 percent of the total project cost was released last February 29 while the remaining 50 percent was released last week.
Sominot Mayor Teodoro Acosta said the beneficiary-barangays are among the waterless areas in his municipality.
Acosta said the completion of the project will answer the long-time problem on the availability of potable water supply in the five barangays.
At present, they rely on wells and underdeveloped springs as source of water.
House body OKs bill promoting non-violent discipline of kids
(ABS-CBNnews.com)
MANILA - The House Committee on the Welfare of Children has reported out for floor deliberation a bill promoting positive and non-violent discipline of kids.
House Committee on the Welfare of Children chairperson Zamboanga del Sur Representative Aurora Cerilles said House Bill 4907 would help secure children's well-being and safety at home, school, workplace, and all other settings.
Cerilles said it is imperative to establish a legal framework that will protect the young Filipinos.
House Bill 4907 is in substitution of House Bill 155, authored by Tarlac Representative Susan Yap.
"Children, as future productive citizens of the country, need to be cared for in an environment that fosters positive reinforcement of behavior rather than making use of punishment to supposedly facilitate learning," Yap said.
The measure prohibits any forms of corporal punishment, humiliating or degrading chastisement to children like kicking, slapping, pulling hair, twisting joints, dragging, forcing a child through the use of power, authority or threats, to perform physically painful or damaging acts, kneeling on stones, salt or pebbles, refusal to provide the child's physical needs, tying up a child, verbal abuse, swearing or cursing, and making a child look or feel foolish in front of one's peers or public by shaving hair.
The penalties under existing penal laws shall be imposed in the maximum period, except where a higher penalty is provided for under Act 3815, as amended, otherwise known as the Revised Penal Code, under Republic Act 7610, or under Republic Act 9262, otherwise known as the Anti-Violence Against Women and their Children Act, or arresto mayor in its maximum period.
If the penalty imposable for the act is only arresto menor or arresto mayor, the prosecutor may refer the accused to the local Social Welfare and Development Office (SWDO) for assessment and intervention such as seminars and counseling on children's rights, positive and non-violent discipline of children, anger management, and referrals to other rehabilitative services.
The remedies available to the victim under Republic Act Nos. 7610 and 9262 shall be available to the child where applicable.
The measure also requires the respect and the right to privacy of the victim to cases of corporal punishment, in barangay, the police, school, public or private healthcare facility.
Whoever publishes or causes to be published, in any format, any identifying information of a victim or immediate family member of the victim, without consent, shall be penalized with a fine of not more than P200,000.
The Department of Social Welfare and Development (DSWD), in consultation with the Commission on Women and Children (CWC), Department of Education (DepEd), Commission on Higher Education (CHED), Technical Education and Skills Development Authority (TESDA), Department of the Interior and Local Government (DILG), Department of Health (DOH), other relevant government agencies, LLGUs, NGOs, and at least two child focused organizations, shall promulgate the Implementing Rules and Regulations (IRR) of the proposed Act.
DA gives livelihood to Lapuyan women
(MDaguro/DA9)
Colorful asters, stunning rose buds, beautiful tulips and gorgeous angels made from corn husk were learned by some members of the Lapuyan Women's Association and the Kasamahang Magsasaka Association during the Corn By Product Handicraft Hands-On Training in Lapuyan, Zamboanga Del Sur last August 26-27.
A total of 30 women actively participated the two-day hands-on training conducted by the Department of Agriculture (DA) through its Institutional Development Services Section (IDSS) facilitated by its chief, Mr. Erwin Rodriguez.
This training aims to give value to what is considered waste and obtain income out of it. "Making beautiful flowers, angels, and other decorative designs using corn husks give livelihood to the farmer-mothers with a very low capital. We are hitting two birds in one stone here encouraging mothers to have additional income and recycling corn husks instead of burning them," said Rodriguez.
Member of Lapuyan Women's Association, Ms. Rowela Bayamban, 30 years old, a resident of Barangay Mahalingeb, Lapuyan Zamboanga Del Sur joined the training for the second time said "what I learned last year was very useful. During my sister's wedding, I made the floral decoration in the church and in the reception. I am also into floral arrangement now in our church during thanksgiving, in our barangay on fiestas and in school for special events. With my products, people have appreciated them and got some orders like dozens of tulips. I sell them at P20.00- P35.00 a dozen depending on the style and the buyer's choice that will fit to their budget." She added, " joining here for the second time is learning new trends like the making of angels and dolls. Surely, this is an additional income again."
Violeta Quirong, 48, a resident of Barangay Katibong, Poblacion Lapuyan, Zamboanga Del Sur and a member of Kasamahang Magsasaka Association said "I enjoyed the training and I am very happy because I have been waiting for this. Now I have learned many things, I never thought that all those husks that we were burning after harvest were valuable. After this training, I have decided to be very careful in removing the husk from the cob to ensure quality husk to be used in my crafts. This is an additional income and also a help in saving our environment from pollution."
The same training will be conducted in Bayog and Aurora both in Zamboanga Del Sur and Malangas in Zamboanga Sibugay that will be participated by 30 women per municipality.
DA releases P5.8-M machineries and equipment in Dinas, Zamboanga del Sur
(PNA), FFC/TPGJR/HIROHITO D. CADION/UTB
DINAS, Zamboanga del Sur, Sept. 4 (PNA) -– The Department of Agriculture (DA) has released P5.8-million machineries and equipment as well as farm working animals to groups of farmers here in the region.
DA Secretary Proceso Alcala led the distribution of the machineries and equipment Wednesday during the opening of the two-day First National Adlai Grand Farmer's Field Days and Technology Forum in this municipality.
The beneficiaries of DA's assistance are the farmers groups from the towns of Lapuyan, Tambulig, Ramon Magsaysay, Tukuran, Tigbao, Dumalinao, San Pablo, Mahayag, Labangan, Bayog, Dinas, Kumalarang, Guipos, Dumingag, and Pagadian City, Zamboanga del Sur; Siay, Titay, and Payao, Zamboanga Sibugay; Siocon, Liloy, Polanco, and Dapitan City, Zamboanga del Norte.
The machineries and equipment included power sprays, water pumps, collapsible dryers, rice threshers, hand tractors and mudboats.
The Lapuyan Multi-Purpose Cooperative (LAPAMUCO) also received a farm tractor worth P1.9-million to boost the cooperative's corn production. A nursery will also be established for the cooperative.
Organic biological fertilizer plants will also be established for LAPAMUCO and the Convergence of Non-Government Organization of Zamboanga del Sur for the Agrarian Reform and Rural Development (CONZARRD) in Guipos, this province.
Alcala have also raffled off livestock, a water buffalo and a plow and harrow during the opening of the First National Adlai Grand Farmer's Field Days and Technology Forum in this town.
The adlai forum ended Thursday. The event is anchored on the theme "Harnessing the Potentials of Adlai as Additional Staple Food for Filipinos."
Cop nabbed in drug bust
By Dan Toribio Jr.
A policeman was arrested in a drug buy-bust operation at the port area in Purok Bagong Silang, Sta. Lucia District, Pagadian City at before noon last Sunday.
Arrested was Julster Templa Y Pede alias Jojo, 32, single, a policeman of the Margosatubig Police Station, Zamboanga del Sur and a resident of Purok Bougainvilla, San Pedro District, Pagadian.
Templa was arrested after he sold two sachets of suspected shabu to SPO2 Melbourne Mangubat who acted as a poseur buyer in exchange of P500 marked money.
The suspect was detained at the Pagadian police station while the confiscated items were turned over to the crime laboratory for examination.
1st FAB spearheads tree planting in Tukuran town
By Gideon C. Corgue
TUKURAN, Zamboanga del Sur – Some 1,000 seedlings of mahogany and narra trees and other non-fruit-bearing trees were planted by the residents of Barangay Tinotongan here on Friday, Aug. 29, during a tree planting activity led by 1st Field Artillery Battalion (FAB), Philippine Army.
1st FAB commander Lt. Col. Sonny Sales said the activity was in support of Executive Order No. 26 issued by President Benigno Simeon Aquino III dated Feb. 24, 2011 to implement the National Greening Program (NGP) with the private sector and other concerned agencies and institutions to address climate change problem.
Sales also said the activity also brought government services to the people in the area such as medical and dental services. It was the first time that such an activity was held in the said barangay.
1st FAB plans to replicate it in four other barangays, namely: Man-ilan, Sto. Rosario and Tinotongan of Tukuran town, and San Isidro and Tawagan Norte of Labangan municipality.
Speaking on behalf of Mayor Francisvic Villamero, Municipal Councilor Leomi Saysip said she lauded the efforts of 1st FAB at teaching and encouraging the people "to love our mother earth by doing their share in planting trees."
"By planting trees in our mountains, we are helping the government in greening our environment and subsequently, we can mitigate the adverse impact of climate change that we are experiencing today," Saysip pointed out.
Noame Mata, school principal of Tinotongan Elementay School said their teachers and students also actively participated in the tree planting activity.
"We are helping the government in planting trees because we want to preserve our environment. We don't want to suffer from disasters like landslides and floods," said Mata who led a group of teachers and students joining the activity.
Barangay kagawad Ronie Poro thanked the 1st FAB for leading the activity, saying "Akong gipasalamatan ang liderato sa 1st FAB tungod kay pinaagi sa maong kalihokan maprotektahan nato ang atong kalikupan (I thanked the 1st FAB leadership because through this activity, we can protect our environment)."
Participating in the tree planting activity were the 1st FAB personnel, barangay officials, teachers, students, Pantawid Pamilyang Pilipino Program (4Ps) beneficiaries, and Civilian Volunteer Organizations.
Military: NPA strength declines
By Bong Garcia
THE strength and weapons of the New People's Army (NPA) rebels had been steadily decreasing in Zamboanga Peninsula, a top military official said.
Army's 1st Infantry Division commander Brigadier General Gerardo Barrientos attributed the decline to the ongoing "Bayanihan" peace development efforts.
Barrientos said another factor that contributed to the continued decline of NPA strength and weapons is the military's continued collaboration with local government units within the command's area of jurisdiction.
"The number of NPA members in the region and their firearms continue to decrease," Barrientos said in a statement, citing the NPA's manpower was reduced by around 10 percent while their firearms went down by five percent.
Barrientos said the troops from the Army's 53rd Infantry Battalion recently recovered two serviceable M-16 Armalite rifles and ammunition in an arms cache in the forested tri-boundary of Zamboanga Del Sur, Zamboanga Del Norte and Misamis Occidental.
He said the troops also recovered two handheld radio transceivers, two pairs of military uniforms, medical paraphernalia, personal belongings and subversive documents of high intelligence value.
Army's 53rd Infantry Battalion commander Lieutenant Colonel Alvin Luzon said the arms cache was discovered after residents and former rebels informed them of the place where the NPA rebels kept their stash of weapons.
"These items were left behind because the NPA lacks the manpower to bring it due to numerous surrenderees and the capture of their members," Luzon added.
Barrientos commended the troops involved in the recovery of the arms cache, citing it was brought about by the good rapport of the soldiers to the community.