Zamboanga del Sur News September 2013
Jump to navigation
Jump to search
→ → Go back HOME to Zamboanga: the Portal to the Philippines.
Province of Zamboanga del Sur - Archived News of Zamboanga del Sur
---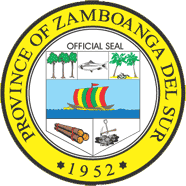 Seal of Zamboanga del Sur Province
Interactive Google Satellite Map of Zamboanga del Sur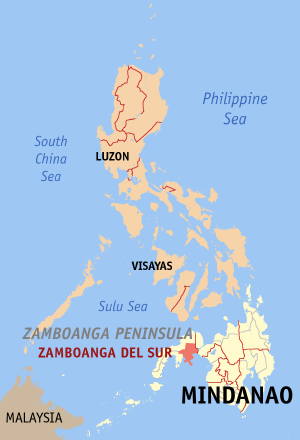 Zamboanga del Sur Map Locator

Municipalities within Zamboanga del Sur

Provincial Capitol of Zamboanga del Sur

Provincial Capitol of Zamboanga del Sur, Santo Niño, Pagadian city
Dietary supplement is a product that contains vitamins, minerals, herbs or other botanicals, amino acids, enzymes, and/or other ingredients intended to supplement the diet. The U.S. Food and Drug Administration has special labeling requirements for dietary supplements and treats them as foods, not drugs.
---
---
Manufacturers and distributors of dietary supplements and dietary ingredients are prohibited from marketing products that are adulterated or misbranded. That means that these firms are responsible for evaluating the safety and labeling of their products before marketing to ensure that they meet all the requirements of DSHEA and FDA regulations.
Lapuyan Falls: The favorite haunt of the fair Subanen maidens of Sitio Baga and all its neighboring areas, usual meeting place with many a young country swain in some secluded cavern beneath the rocky forest lane.

Lakewood, Zamboanga del Sur, Philippines

Village of Pedagan
Wars of ancient history were about possessions, territory, power, control, family, betrayal, lover's quarrel, politics and sometimes religion.
But we are in the Modern era and supposedly more educated and enlightened .
Think about this. Don't just brush off these questions.
Why is RELIGION still involved in WARS? Isn't religion supposed to be about PEACE?
Ask yourself; What religion always campaign to have its religious laws be accepted as government laws, always involved in wars and consistently causing WARS, yet insists that it's a religion of peace?
WHY??
There are only two kinds of people who teach tolerance:
The Bullies. They want you to tolerate them so they can continue to maliciously deprive you. Do not believe these bullies teaching tolerance, saying that it's the path to prevent hatred and prejudice.
The victims who are waiting for the right moment to retaliate. They can't win yet, so they tolerate.

Lintugop, Aurora
Pagadian City, Zamboanga del Sur

Provincial human resource management office of santo niño pagadian city

Civil Service Commision office in santo niño pagadian city
DENR-IX Conducts Environmental Awareness Campaign
By H. A. Ascura (DENR-IX PR)
In its effort to create partnership with the other sector of society for the promotion of environmental awareness and advocacy support, the Regional Public Affairs Office (RPAO)-Dept. of Environment and Natural Resources (DENR) IX was able to achieve a 100% accomplishment in terms of interpersonal communication for the period from July-September 2013.
Some 1,777 students, teachers, members of the Armed Forces of the Philippines (AFP), officials from the LGUs, Persons With Disability (PWD) and other sector of society were benefitted from the Information, Education and Communication (IEC) campaign through school visit, Dalaw Turo (D.T.) Session and symposium which focused on Climate Change: Mitigation and Mitigation Strategies, National Greening Program (NGP), Biodiversity and Water Conservation, Ecological Solid Wastes Management, National Year of Rice Campaign, and other DENR priority programs, projects and activities. Short lecture, video presentation, film showing, environmental game and open forum were the methodologies used during the campaign. Around 459 IEC materials such as primer, poster, book mark, newsletter, compact disc and the like on the above topics were distributed to LGUs and schools before the end of every IEC activity conducted for library use while some individuals got their copies for personal reference.
On July 22-26, 2013, the Ecosystems Research and Development Services (ERDS) sponsored an exhibit which featured DENR research and development programs held at the City Commercial Complex, Pagadian City with a theme: "Rediscovering Research in ZAMPEN". One of the highlights was the conduct of a series of symposium which was attended by around 846 students and teachers coming from the Zamboanga del Sur National High School, Western Mindanao State University – External Studies Unit, Pagadian Science High School, STI- Pagadian City, Campo Islam Elementary School, Zamboanga del Sur School of Arts and Trades, Saint Columban College – High School, Southern Mindanao College, Pagadian Capitol College and Holy Child Academy.
Six (6) schools were visited for the same period, to wit: San Miguel Central Elementary School, San Miguel, Zamboanga del Sur; a group of PWD from SPED and Hangop Foundation, Inc. and selected members of PWD in Pagadian City; Guipos National High School, Guipos, Zamboanga del Sur; Buug National High School, Buug; Diplahan National High School, Diplahan; and Imelda National High School, Imelda-all of Zamboanga Sibugay. It was participated in by a total of 871 students and selected teachers. The school principals concerned gave their respective commitment of support during the campaign to cooperate with the government's effort in protecting the environment and conserving our natural resources for the present and future generations.
One (1) Youth for Environment in School-Organization (YES-O) numbering sixty (60) was established in Kabasalan National High School, Kabasalan, Zamboanga Sibugay in compliance with Republic Act No. 9512 – AN ACT TO PROMOTE ENVIRONMENTAL AWARENESS THROUGH ENVIRONMENTAL EDUCATION AND FOR OTHER PURPOSES. The YES-O is the youth arm of both the Department of Education and the DENR to heighten pupils' and students' participation and action towards environmental protection and conservation at the school level. As a co-curricular organization, it shall implement programs, projects and activities that address various environmental issues and concerns such as Global Warming, Climate Change Adaptation, Deforestation, Watershed Protection, Disaster Risk Reduction, among others.
Subanen man killed in Pagadian City
(Mindanao Examiner)
PAGADIAN CITY (Mindanao Examiner / Sept. 28, 2013) – An unidentified gunman killed a Subanen tribe member in a broad daylight attack in Pagadian City in the southern Philippine province of Zamboanga del Sur, police said Saturday.
Police said Mordasan Bawan, 40, was shot several times at a gasoline station along Dablo Street on Friday. It said Bawan was travelling on a motorcycle taxi which stopped at the gas station to refuel and allowed the gunman - who tailed the victim on another motorcycle - to attack him.
The attacker escaped after the shooting, according to the police, which is investigating the murder of Bawan, a native of Lison Valley in Pagadian City.
The motive of the killing is still unknown.
City government, business sector donate relief goods to Zamboanga evacuees
By Gideon C. Corgue (PIA9)
PAGADIAN CITY – Supporting the national government's appeal to help over 100,000 people displaced by the ongoing standoff in Zamboanga City between the MNLF rebels and government troops, the city government thru the Department of Social Welfare and Development turned-over the first batch of relief goods to the Provincial Capitol here.
City DSWD officer-in-charge Teresita Roldan said a truckload of relief goods including used clothing, mats, mosquito nets, blankets, ready-to-eat foods (canned goods, noodles, etc) donated by the local government and business sector were turned over to the provincial government on Thursday, September 26.
This is the outcome of the solicitation letter signed by Mayor Romeo P. Pulmones addressed to the owners of business establishments appealing for their help for the evacuees in Zamboanga City," Roldan said.
"We have sent letters to 109 business establishments but as of now, there are only 20 establishments who have responded. We expect to have more relief goods this week and so we will be sending another batch anytime next week," Roldan added.
Roldan said there is also some cash donated by banks and commercial establishments that was turned-over to the provincial government.
"I sincerely thank the generous donors for their cooperation and support extended to the evacuees," Roldan said adding that the goods could be of great help to prevent them from getting sick due to lack of food and proper sanitation.
She said CSWD staff are doing constant follow-up to business establishments for more donations to be given to the evacuees in Zamboanga.
IBP, GIRLLZ conduct free legal aid clinic to indigent clients
By Gideon C. Corgue (PIA9)
PAGADIAN CITY – In the spirit of public service, the Integrated Bar of the Philippines, Zamboanga del Sur Chapter, in coordination with the Greater Innovation of Responsible Lady Lawyers in Zamboanga del Sur (GIRLLZ) recently conducted a 1-day free legal aid clinic to indigent residents in the province.
IBP president Atty. Abraham Marcaban said the activity is part of the celebration of World Law Day which is observed every 17th day of September.
He said this endeavor was originally initiated by IBP national chapter, designed to provide free legal counsel to persons who could not afford to pay for the professional fee of lawyers specially the indigent members of the community.
Marcaban said the project was replicated by GIRLLZ in 2009 to 2011.
"The free legal aid clinic was replicated by GIRLLZ and has been their advocacy project annually to help indigent people who need free legal assistance of lawyers," Marcaban opined.
GIRLZZ president Atty. Analyn Costanilla said she is grateful for the support extended by the new administration of the IBP local chapter.
"I am grateful to IBP thru its president Atty. Marcaban in providing logistics and sending male lawyers, private practitioners, public prosecutors thereby making the activity successful," Costanilla said.
Meanwhile, Nicanor Collano, a walk-in client from barangay Tiguma said he was happy to avail the "free legal aid clinic" conducted by the IBP and GIRLLZ. "Nalipay ko nga gipahigayon sa IBP ug GIRLLZ ang 'free legal aid clinic' tungod kay natanyagan ko sa ilang libre nga serbisyo. (I am happy that the IBP and GIRLLZ conducted the "free legal aid clinic" because I have availed free legal services of lawyers," Collano said in an interview with PIA9 staff.
Collano went to DOJ to seek legal advice on how to prepare the extra-judicial settlement and partition of his land but took notice of the presence of many lawyers inside a makeshift tent at the vicinity of DOJ where the activity was conducted.
Atty. Costanilla said the GIRLLZ will also hold series of drug symposia to selected public and private secondary schools in the city to raise awareness on the harmful effects of illegal drugs in our society today.
SHOOTING INCIDENT
By PO2 Radzben S. Jul (PNP-PRO9)
On or about 8:55 in the evening of September 23, 2013 at Plaridel Street, Barangay San Pablo, Dumingag, Zamboanga Del Sur, one Isidro Moreno Oranda, 56 years old, married and a barangay chairman of Barangay New Basak, Dumingag, Zamboanga Del Sur was shot to death by two unidentified suspects with the used of unknown caliber of firearm.
Initial investigation disclosed that the victim was at the vigil of late Germina Marcelian when the incident happened.
He was about to urinate at the side of the road when suddenly suspects appeared on board unknown single motorcycle and shot the victim several times.
He sustained two gunshot wounds on the back portion of his body and was immediately rushed to Elumbaring Clinic located at Barangay San Pedro, Dumingag but was then declared dead on arrival by the attending physician.
Suspects fled immediately after the incident while the responding team from Dumingag Police Station recovered one slug of unknown caliber of firearm found at the crime scene.
Said police station is now conducting discreet investigation and hot pursuit operation for possible identification and arrest of the suspects.
Investigator on case is SPO2 Alberto Capadngan with contact number 09128585508
Philhealth registers 25 million enrollees, says Sec. Ona
By Gideon C. Corgue (PIA9)
PAGADIAN CITY – Almost 25 million Filipinos in the country are enrolled and covered by the government's universal health program.
This was announced by Health Secretary Enrique T. Ona before a huge crowd of local chief executives, government employees and Barangay Emergency Response Team (BERT) members during the 61st anniversary program of Zamboanga del Sur on September 17 at the CYC Sports Complex, Provincial Government Center, Dao, this City.
Ona, the guest of honor and speaker said with the increased number of Philhealth members, a poor Filipino can now be admitted to any government hospital.
Ona said the President, who has a great compassion for the poor, increased the number of membership of families to the Philippine Health Insurance Corporation (PhilHealth) from 5.4 to 14.7 million.
"President Benigno Simeon Aquino III has great compassion for the poor specially the poorest of the poor, that is why he increased the number of PhilHealth membership from 5.4 million families or an equivalent of 20-25 million Filipinos in 2013 to 14.7 million families or an equivalent of 50 million Filipinos in 2014," Ona happily announced.
"The premium of poor people will be covered already by the national government," Ona proudly said.
"With this development, I challenge the local chief executives of local government units to support the poor in their respective municipalities by enrolling them with PhilHealth," Ona urged.
The DOH Secretary said the department has applied the double-edged strategy to improve the health condition of the residents in the province.
"Obviously, the department applied the double-edged strategy to improve the health condition of our people. First, we improve the Zamboanga del Sur Medical Center by providing health facilities, and second, we enroll poor residents to Philhealth to cover admission to government hospitals," the DOH chief said.
Ona said that for 2014, the DOH has allocated P164-M for health facilities of the province, and P55-M for Zamboanga del Sur Medical Center, while an additional P50-M is awaiting for the approval of the president.
In 2013, the department also allotted P156-M to subsidize the 137 facilities of rural health stations of the province," Ona announced.

The department has intensified its preventive and promotive program to make sure that our poor people will remain healthy and strong. "A strong nation is propelled by its strong and healthy people," Secretary Ona concluded.
ZamboSur's Barangay Emergency Response Team holds First Congress
By Alma L. Tingcang (PIA9)
PAGADIAN CITY - Nine thousand members of the Barangay Emergency Response Team (BERT) convened at the CYC Sports Complex, Provincial Government Center, Dao, this city for its First Congress on September 17, 2013.
Tasked to be the first responders in natural and man-made disaster in their respective barangays, BERT is a national strategy created to address the need for an on time response during emergency situations.
Zamboanga del Sur Governor Antonio H. Cerilles in his speech, recognized the vital role they play since they are in the frontline and the first to know what happens and what goes on in their barangay.
"Remember that you have a very important role in nation-building. We are all Filipinos and we have an obligation to help our country. We should not settle ourselves with our regional representation. We should not say we are Cebuano, Tagalog, Ilocano or what. What is is important and foremost is that, all of us are Filipinos," the governor said emphatically.
He said BERT members promote the right of the people to health and safety from all circumstances. They guard the peace and security of the barangay.
"We can do much to help President Benigno C. Aquino III. He needs your help. He needs your presence in every barangay. He needs Filipinos who are strong and who have the heart to help our country," he went on to encourage the BERT members.
Cerilles said although the elected officials in Zamboanga del Sur mostly belong to the Mationalist Peoples' Coalition (NPC), they have given their full support to the leadership of Pnoy because we are all Filipinos. He vowed his sustained collaboration with the administration of PNoy until his term ends in 2016.
ARREST OF WANTED PERSON
By PO2 Radzben S. Jul (PNP-PRO9)
On or about 10:30 in the morning of September 20, 2013, elements of Sominot Municipal Police Station, Zamboanga del Sur Police Provincial Office led by PO3 Richelle Aya-ay Sermon, warrant server together with PO1 Leoh Dullin Travero, Investigator arrived at the said police station from Manila and brought along with them Jeffrey Liwagon y Balungkas, 19 years old, single, driver and a resident Nr 161B Rizal Avenue, Sta. Cruz, Manila.
Subject was charged for the crime of rape in relation to Republic Act 7610, docketed under criminal case number 10-10-751 dated March 1, 2011 issued by Hon. Judge Ernesto Laurel, Presiding Judge 9th RTC, Branch 30, Aurora, Zamboanga del Sur.
He was arrested by the operatives of Warrant Section, Manila Police District at their residence in evening of September 12, 2013.
Accused presently detained at Sominot Municipal Police Station detention cell for proper disposition.
Zambo crisis prompts postponement of ZamPen Cave Summit, 9th National Bird Fest
By Frencie Carreon (MindaNews)
ZAMBOANGA CITY (MindaNews/ 20 September)—Two major ecotourism-related events here—the Zamboanga Peninsula Cave Summit and the 9th National Bird Festival—have been postponed due to the ongoing armed conflict.
Mary Jane Bugante, Department of Tourism Region 9 director, and Roservirico Tan, Department of Environment and Natural Resources Region 9 information officer, confirmed to MindaNews the postponement in separate interviews.
Tan said that the postponement was owing to the security crisis in the city, involving combatants of the Moro National Liberation Front (MNLF) and government forces, which began on September 9.
"Spelunkers and cavers from all over the region, including spelunkers from Belgium, are expected to come to the regional cave summit," Tan said.
The Cave Summit, which was originally set on October 1-2, was moved to November. It was supposed to be the opening event for the month-long Octoberfest that is celebrated by Zamboangueños across the world in honor of the city's patron, the Lady of the Pillar, whose shrine stands at the historic Fort Pilar.
"We would like to showcase the beauty of the caves here in Zamboanga City. We have more or less 600 caves here. This event would enhance the ecotourism potentials of these caves," Tan emphasized.
"The Bird Festival is also an international event as we invited birdwatchers from Europe and from other parts of the country. It was also postponed indefinitely," Tan added.
The 9th National Bird Festival was originally set on October 4-5, but with the security crisis the city is currently going through, the regional tourism office decided to move this to an indefinite date, according to Bugante.
"The Wild Bird Club of the Philippines is committed to hold it here, as stated by Gina Mapua, its president. Safety is a priority concern," she added.
Earlier, Bugante stated that Zamboanga "is not withdrawing" from its commitment to host the event.
Zamboanga City Mayor Beng Climaco-Salazar told MindaNews that prior to this ongoing armed conflict, the city was bracing to launch its tourism campaign "Zoom In, Zamboanga" as its market brand for the upcoming Fiesta Hermosa.
Meanwhile, commercial flights to the city are now back. As of Friday, Bugante said Cebu Pacific (CebuPac) has resumed with one round-trip flight while Philippine Airlines (PAL) has two to accommodate those who have been stranded for days.
Intra-island (Mindanao) flights have not yet been scheduled.
Under the revised flight times, CebuPac Flight 5J853 departs Manila at 11 a.m. and arrives at 12:30 p.m., and 5J854 flies out at 1:30 p.m. and arrives at 3:10 p.m. in Manila.
On the other hand, PAL's 2P993 leaves Manila at 9 a.m. and arrives here at 10:40 a.m. Flight 2P994 is set to take off at 11:10 a.m. and arrives in Manila at 12:40 p.m. PAL's 2P997 departs Manila at 1:50 p.m. and arrives 3:30 p.m. Its 2P998 flight leaves Zamboanga at 4 p.m. and arrives in Manila at 5:30 p.m.
The above flight schedules are only for September 20, as both airlines have yet to make further announcements.
CAMPAIGN AGAINST ILLEGAL DRUGS
By PO2 Radzben S. Jul (PNP-PRO9)
On or about 11:00 in the morning of September 18, 2013, elements of Aurora Municipal Police Station while conducting operation against illegal drugs, intercepted one Rogelio Jimenez, Jr y Gin-o, 39 years old, single and a resident of Purok Mauswagon, Barangay Poblacion, Aurora.
When inspected, subject yielded two (2) sachets which contained white crystalline granules, believed to be Shabu and two (2) rolled aluminum foil.
Arrested person was brought to Aurora Municipal Police Station and detained at its detention cell, while confiscated items were forwarded to PNP Crime Laboratory, Zamboanga del Sur.
Appropriate charges will be filed in court against the suspect.
0909309034679 is the contact number of the investigator.
---
On or about 11:15 in the evening of September 18, 2013, intelligence operatives of Pagadian City while conducting buy-bust operation at Leon Kilat, San Pedro District, Pagadian City, resulted to the arrest of Junrey Sabella y Ybañez, 24 years old, single and a resident of Sun Rise Village, Barangay Tiguma, Pagadian City.
He was arrested after handed Shabu to the poseur buyer.
Confiscated from his possession were three (3) small heat sachet which contained suspected Shabu, two (2) aluminum foil, a Php 100 bill with serial number TB641110 and a Suzuki motorcycle with licensed plate 2729JK used in the illegal drugs trading.
Suspect detained at the detention cell of Pagadian City Police Station, while recovered suspected Shabu were forwarded to Zamboanga del Sur PNP Crime Laboratory.
Appropriate charges will be filed in court against the suspect.
09205475746 is the contact number of the investigator.
Handog Titulo caps Zambo. Surs 61st founding anniversary
By Alma Lacharon-Tingcang (FPG/ALT-PIA9/Zambo Sibugay)
PAGADIAN CITY, Sept. 18 (PIA) -- It was one momentous occasion in the life of the recipients.
On the 61st founding anniversary of the province of Zamboanga del Sur, 154 beneficiaries received their residential land titles through Republic Act (RA) 10023 or the Free Patent Act which was held on Sept. 16 at the Megayon Stage, Provincial Government Center, Dao, this city.
The beneficiaries come from Pagadian City and the municipalities of Bayog, Guipos, Mahayag, Molave, Pitogo, Ramon Magsaysay, San Pablo and Vincenzo Sagun.
During the awarding ceremony, Dumalinao town mayor and Zamboanga del Sur League of Municipalities of the Philippines (LMP) President Ace William E. Cerilles, said his father, then congressman and now governor of the province, Antonio H. Cerilles had authored RA 10023.
"RA 10023 is a law that authorizes administrative issuance of free patents on residential lands to every qualified Filipino with no land title," the young mayor said.
This means that claimants do not need to go through lengthy, tedious and other demanding court processes to gain access to residential lots that they have been occupying and cultivating for a minimum of 10 years.
He said the process has been made easier and more accessible for claimants to own the land. "Aside from that, you did not spend much because the services of a lawyer are not required," Mayor Cerilles told the beneficiaries.
"In fact, this is the only law in the Philippines giving a chance to residents to own the land that they have been occupying for a minimum of 10 years. This is just a formalization of your ownership, a form of security for your property," the mayor happily announced.
"We all know that land titles are very important especially for those who are living in the countryside. Because of these land titles that you now possess, you can have a sound sleep. And your great grandparents will never need to be afraid that the land where your house stands will be taken away from you," he assured.
Mayor Cerilles congratulated the certified new landowners and said, "seeing your smiles make me proud of my father who is the author of this act. Not only Zambosurians were able to benefit and own a parcel of land because of this law, but millions of Filipinos are now certified land title holders," he added.
Mayor Cerilles, together with Pagadian City Mayor Romeo P. Pulmones and DENR Regional Executive Director Atty. Arleigh J. Adorable distributed the residential land titles with the assistance of PENRO Dr. Adelaida Borja, Provincial Register of Deeds Atty. Ricardo Z. Dioso and City Register of Deeds Atty. Samrollah M. Dekire.
Pagadian City Red Cross seeks blood donations for Zambo standoff victims
(PNA), FFC/TPGJR/CHARNYL S. ALBARRACIN/UTB
PAGADIAN CITY, Zamboanga del Sur, Sept. 17 (PNA) –- The Philippine Red Cross (PRC) has urged residents here to voluntarily donate blood to help provide humanitarian assistance to victims of the standoff in Zamboanga City that enters the ninth day Tuesday.
The appeal was made by PRC Board of Director Chairman Dr. Reynaldo Ortiz, who asked the residents to help save lives through donating blood for those affected in the crisis in Zamboanga City.
Ortiz said the blood would be provided to the needs of the 105 people who were wounded in the fighting.
Twenty-three of the 105 were civilians while 82 were either soldiers or policemen injured in the sporadic clashes.
Those who want to donate blood may drop by the local PRC office which is open 24 hours a day in Barangay Dao, this city, according to Ortiz.
He said monetary donations will also be accepted and will be properly issued with corresponding official receipts.
The PRC has dispatched the second batch of truck loaded with relief goods to the affected families in Zamboanga City.
The relief goods consist of milk, medicines, rice, sardines, noodles, biscuits, and others.
STABBING INCIDENT
By PO1 Radzben S. Jul (PNP-PRO9)
On or about 11:30 in the evening of September 2013, a stabbing incident transpired in front of Ocean Eleven KTV Bar located along Duterte Street, Barangay Gatas, Pagadian City, wherein, one Nicasio C Silvestre, 34 years old, married and a resident of Barangay Kagawasan also of Pagadian City, stabbed by Danny Bustillo, 22 years old Gibe Lantaca, 44 years old and both are residents of Purok Bagong Buhay, Balangasan District, Pagadian City with the use of hunting knife.
Victim sustained multiple stabbed wounds on the different parts of his body which resulted to his instant death.
Suspects immediately escaped and fled towards unknown direction, however, they were arrested by the responding policemen from Pagadian City Police Station.
Investigation conducted disclosed that prior to the incident, victim and suspects were having drinking session at the Ocean Eleven KTV, when they engaged on a heated argument.
After which, they went outside the said establishment, then victim stabbed Danny Bustillo and was wounded, but he was able to ran away, then, victim stabbed Gibe Lantaca and was hit.
Despite of being wounded, Gibe grappled for possession of the hunting knife and was able to disarm the victim.
Then, Gibe stabbed the victim several times.
Arrested suspects undergo investigation at Pagadian City Police Office to determine their culpability.
09205475746 in the contact number of the investigator of Pagadian City Police Station.
MNLFs massing up in Zambo Sur: Report
By Allen Abastillas
An information received by the Highway Patrol Group-9 through text messages disclosed that MNLF in Zamboanga del Sur are on formation in the municipalities of Olutanga and Alicia, Zamboanga Sibugay.
Highway Patrol Group 9 Provincial Team Zamboanga del Sur Unit chief Sr. Insp. Dexter Diones said they forwared the said information to hru the intelligence community for validation.
Another information disclosed that MNLF female sympathizers were seen buying food supplies in bulk.
Diones led his men together with the Provincial Public Safety Company in conducting check points and checking of the entry of motorvehicles in Pagadian City.
"We are on full alert and supporting the military in its security measures in the province in relation with the MNLF attack in Zamboanga City', Diones said.
He said that regular bus trips of the Rural Transit to Zamboanga City have set from 3:00 to 10:00 in the morning.
Meanwhile, Diones said that Pres. Aquino with Philippine National Police Chief Dir. Gen. Alan C. Purisima arrived in Pagadian City between 7:00 to 8:35 a.m. in two separate planes —
Aquino and Purisima proceeded to Zamboanga City to monitor and assess the Zamboanga City crisis.
PNoy declares Sept. 18 holiday in Zamboanga Sur in time for anniversary
(PNA)/ LAM/TPGJR/CSALBARRACIN/MEC
PAGADIAN CITY, Zamboanga del Sur — President Benigno S. Aquino III has declared September 18 as special non-working holiday in this province in line with its 61st founding anniversary.
This year's celebration is anchored on the theme: "Bag-ong Pagsalig 2013: Padayon nga Kaugmaran Alang sa Kalinaw ug Kalambuan sa Lalawigan (New Trust 2013: Continuous Development for Peace and Progress in the Province).
Provincial Press Bureau head Leo Santillan said that all is set for the week-long activities marking the 61st founding anniversary of this province.
Santillan said the festivities kicked-off Friday with a civic and military parade, the raising of the banners, women congress, trade fair and search for Ms. J.H. Cerilles State College 2013.
"Everything is set for the upcoming celebration," Santillan said.
The other activities that will highlight the celebration are the following: Provincial Meet; Teachers and Law Enforcers Night and Awarding of Outstanding Law Enforcers with Senator Antonio Trillanes IV as guest of honor on Saturday; Youth Congress; 4-H Club Livelihood Training; Tree Planting and Awarding of Youth Achievers and Outstanding Sangguniang Kabataan (SK) with 16th Congress Deputy Speaker Georgidi Aggabao as guest speaker on Sunday; Liga ng Punong Barangay Congress, Festival Dance Competition, Liga ng Barangay Night and Inauguration of Charity Ward of ZamboSur Medical Center with Health Sec. Enrique Ona on Sept. 16; and, Handog Titulo, Barangay Emergency Response Team (BERT) Congress and anniversary program with Vice President Jejomar Binay as guest of honor on Sept. 18.
Governor Antonio Cerilles has enjoined the residents to take part in the week-long festivity.
CAMPAIGN AGAINST ILLEGAL DRUGS
By Radzben S. Jul (PNP-PRO9)
On or about 10:15 in the evening of September 10, 2013, elements of Pitogo Police Station conducted roving patrol and operation "kap-kap" in all video k house of Poblacion, Pitogo, Zamboanga Del Sur that resulted to the arrests of Salipada Lindangan y Mantolino, Samidon Basilan Y Budas and Marsom Kudarat Y Kusain, all residents of Poblacion, Dimataling, Zamboanga Del Sur.
Said persons caught in the act throwing something that when the raiding team picked the said object and verified it was a white transparent plastic containing three small heat sealed transparent plastic sachet which contain white crystalline substance which the team believed was methamphetamine hydro chloride locally known as "shabu" and four pieces of aluminum foil.
Suspects were detained at Dimataling Police Station Detention cell for proper disposition and for filing a case of dangerous drugs RA 9165 while a single motorcycle Honda is now impounded at mentioned station.
P02 Josephus M Elorde with contact number 09478913601
2nd Lechon Festival caps 49th Araw ng Midsalip
By Alma L. Tingcang (PIA9)
MIDSALIP, Zamboanga del Sur - The 2nd Lechon Festival, one of the highlights of the 49th Araw ng Midsalip, brought together 26 participating barangays at the municipal grounds in a grand festivity Monday.
"This activity was fully supported by Mayor Liwaya A. Paras and all municipal and barangay officials of Midsalip town," said Protacio Elmidulan, municipal secretary and chairperson of the "Lechon Festival."
"You would notice an improvement in the presentation, as compared to the 1st Lechon Festival which was just simple. Now we have add-ons like the 200 pieces "hanging rice" or "puso" in the local dialect, spicy vinegar and assorted fruits nicely arranged surrounding the lechon," Elmidulan proudly said.
The first prize was bagged by Barangay Guinabot with a cash prize of P5,000; second prize went to Canipay Sur winning P3,000; and barangay Timbaboy won the third prize of P2,000.
Non-winning barangays were each given a consolation prize of P1,000.
Dr. Darwin Lloyd Sulay of the Department of Agriculture (DA)-9 served as the chairman of the board of judges with Gideon C. Corgue of the Philippine Information Agency (PIA)-9, Ms. Madelane Lagare of Midsalip-LGU and Espacio Tomarong of the Provincial Veterinarian's Office (PVO) as members.
Meanwhile, Vice Mayor Leonida Angcap said Midsalip will be celebrating next year its 50th founding anniversary and she assured that it will be a grand event with a number of activities and more attractions to mark its golden year.
Mayor Paras, on the other hand, expressed her profound thanks to all municipal and barangay officials and to all the people for the support and cooperation which contributed to the successful celebration of the 49th Araw ng Midsalip.
Pagadian PNP beefs up security measures to prevent Zamboanga raid spillover
By Gideon C. Corgue (PIA9)
PAGADIAN CITY – The City Police Office (CPO) here is now intensifying its security measures following the clashes between the armed members of the Moro National Liberation Front (MNLF) and government troops in Zamboanga City on Monday, leaving 10 people dead and 36 others injured.
City police director Genn Macario Dulawan said in an interview with the Philippine Information Agency (PIA) that police men have been deployed in coastal and urban barangays following the City Peace and Order Council (CPOC) meeting called by its chairman, Mayor Romeo Pulmones Monday afternoon.
Dulawan also disclosed that checkpoints were already set up in all entry and exit points of the city with regular roving patrol.
The police chief said that prior to the CPOC meeting an emergency conference was called by the newly installed police provincial director Sr. Supt. Sofronio Elcadre with municipal police chiefs to discuss security plans for the entire province.
The entire police force was put on heightened alert to prevent the Moro National Liberation Front (MNLF) to slip into city.
As to the text message being circulated stating "The MNLF will attack Pagadian City on Tuesday evening, harm its residents, burn their houses, and place bombs in urban barangays," Dulawan said "the PNP validated it and found it to be false."
Dulawan, however, appealed to the residents to remain calm and be extra vigilant.
"If they would notice suspicious armed men in their barangays they should call these hotline numbers: 09499533159- PCPO & 09999973709-ZSPPO," Dulawan urged.
Meanwhile, the chief of police lauded barangay officials for quickly informing the police about the presence of unidentified men who were later identified as media practitioners from Manila who came to cover the standoff wrought by MNLF-Misuari faction in Zamboanga City.
VEHICULAR TRAFFIC ACCIDENT
By PO2 Radzben S. Jul (PNP-PRO9)
On or about 7:45 in the morning of September 8, 2013, a vehicular accident transpired along the National Highway of Purok 8, Barangay Navalan, Tukuran, Zamboanga Del Sur wherein victim identified as one Domingo Roble Y Baga, of legal age, single, laborer and a resident of said place was accidentally hit by a single motorcycle Honda TMX Supremo 150cc, color blue, bearing temporary plate number 093001 owned and driven by Jaime Brones Macapas, of legal age, married, pastor of Panon Sa Dose Ka Banay and a resident of Barangay Tiaman, Bonifacio, Misamis Occidental.
Initial investigation conducted by the responding elements of Tukuran Police Station disclosed that the aforesaid single motorcycle was traversing from his residence bound for Balangasan District, Pagadian City.
Upon reaching the abovementioned place, the victim suddenly crossed the road coming from a nearby store and was accidentally hit by the single motorcycle.
Victim sustained bone fracture on his left leg, multiple bruises on the left side of his body and contusion on his forehead and was rushed to 1st Infantry Division Tabak Division Hospital, Labangan, Zamboanga Del Sur and was subsequently brought to Pagadian City Medical Center for medical treatment while the driver sustained multiple injuries on the different parts of his body and his wife Mrs. Narcesa Tijano Macapas as his back rider sustained bone fracture on her right arm and multiple bruises on the different parts of her body.
They were also brought to abovementioned hospital for medical treatment while the subject single motorcycle incurred damages at the front portion and was brought to Tukuran Police Station for proper disposition.
---
On or about 8:40 in the evening of September 7, 2013, vehicular accident occurred along the National Highway of Sitio Alang–Alang, Barangay Poblacion, Ramon Magsaysay, Zamboanga Del Sur wherein one unit Isuzu bighorn color green bearing plate number RDB 827, driven by one Felix Ledon Paglinawan Jr. and a resident of Paterno St, Poblacion Guiholngan, Negros Orriental collided with one unit single motorcycle driven by one Elmar Colipano Patalinghug, of legal age, married, security guard of Philippine National Bank based in Pagadian City and a resident of Purok Sampaguita, Bayabas, Aurora, Zamboanga Del Sur.
Initial investigation conducted disclosed that while the Isuzu bighorn was travelling from Pagadian City going to Molave town and upon reaching of the abovementioned place, it accidentally collided with the motorcycle which was then travelling in an opposite direction coming from Poblacion, Ramon Magsaysay, Zamboanga Del Sur.
The driver of said single motorcycle was thrown away and landed unto the cemented road causing him to be fatally injured while his driven single motorcycle sparked and burned to include its pertinent documents and some amount of money inside the u-box.
The driver of motorcycle sustained multiple injuries on the different parts of his body and was immediately rushed to Blancia Hospital based in Molave, Zamboanga Del Sur for medical treatment but was declared dead on arrival by the attending physician while the driver of Isuzu bighorn was brought to Ramon Magsaysay Police Station including his driven vehicle for proper disposition.
Investigator on case is SPO1 Pablito Pilapil Tito with contact number 09083293217
Village chief, cop brod shot hurt
By Dan Toribio Jr.
A barangay chairman of Labangan Zamboanga del Sur and his elder brother who is a policeman were shot and wounded Friday afternoon at Purok Tapul, Barangay Tiguma, Pagadian City.
Wounded were Mohibat Pagayao y Gumba, 38, barangay chairman of Barangay Old Labangan, Labangan, Zamboanga del Sur and his elder brother PO3 Muktar Pagayao y Guimba, 41, of the Marawi City Police Station.
Police said the two brothers were shot by two motorcycle riding gunmen using a .45 caliber pistol.
Investigators recovered empty shells of .45 caliber pistol at the crime scene.
Both victims sustained gunshot wounds in their right arm and were taken to the Aisah Medical Hospital, Pagadian City for treatment.
The assailants managed to escape.
Initial investigation disclosed that the barangay chairman had attended a seminar at Spring Land Hotel, Pagadian City, after which went home aboard a motorcycle together with his brother.The gunmen were already tailing them aboard another motorcycle . At Rizal Avenue, Purok Tapul, one of the gunmen opened fire on them.
Although wounded, Muktar managed to return fire prompting the attackers to stop firing and fled.
Responding policemen recovered five empty shells of a .45 caliber pistol at the crime scene.
SHOOTING INCIDENT
By SPO1 Anden Jalali Aminulla (PNP-PRO9)
On or about 9:00 in the evening of September 6, 2013, a shooting incident transpired at Purok Tres, Barangay Sugbay Uno, Dimataling, Zamboanga del Sur, wherein, Jomar Bersano Espaniola, 25 years old, married, farmer and Gelson Labrador Abogada @ JekJek, of legal age, married and both residents of said place, shot by unidentified suspect with the use of M16 Armalite Rifle.
Gelson l Abogada susained six (6) gunshot wounds on the different parts of his body that resulted to his untimely death, while Jomar B Espaneola, suatined three (3) gunshot wounds on his right chest and was rushed to Dimataling Municipal Health Center for med treatment and later transferred to Pagadian City for further medical attention, while suspect immediately escaped and fled towards unknown direction.
Initial investigation conducted by the responding PNP elements of Dimataling Municipal Police Station led by Police Inspector Jake Payumo Kapitly, Officer-In-Charge, revealed that prior to the incident, victims together with their friends were having a drinking spree session inside the house of Jomar Espaneola, when suspect appeared from the window then shot the victims several times.
Recovered from the crime scene were four (4) empty shells of M16 Armalite Rifle .
Follow-up investigation is being conducted to determine the identity of the suspect for manhunt operation against him.
PO1 Herscelle C Lomocso with contact number 09288323616 is the designated investigator.
American man found dead in Pagadian
By AL JACINTO
ZAMBOANGA CITY –An American was found dead in Pagadian City in Zamboanga del Sur. Police said the body of Angelo Edward Ronacri, 65, was found in a vacant lot in the village of Makabibihag in Balangasan district. There was a gun tucked in Ronacri's waist, police said. According to an autopsy report, the American apparently died from a heart attack. Pagadian police chief Glenn Dulawan said the American was last seen leaving his home in Pagadian on September 1. It was not known why Ronacri carried a gun and if the US Embassy has been informed about his death.
PROGRESS REPORT ON SHOOTING INCIDENT
By PO2 Radzben S. Jul (PNP-PRO9)
Progress report to a re shooting incident that transpired on or about 8:00 in the morning of July, 22, 2013 at Purok. 2, Barangay Palili, Midsalip, Zamboanga Del Sur wherein the victim was Ronilo Langgod Arat and the suspects were Mario Ansao, Ondot Dumacino and Mintoc Dumacino.
Please be informed that at about 12:55 in the evening of September 4, 2013, a case for frustrated homicide against the aforementioned suspects was filed thru regular filing before the Provincial Prosecutor Office based in Pagadian City docketed in is. Case no. Ix09inv13100416.
Suspects are still at large.
On the other hand, a final progress report on re shooting to death of Joel Manarog that transpired on or about 8:00 PM August 21, 2013 at Purok 1, Barangay Kagawasan, Dimataling Zamboanga Del Sur.
Request be informed that the crime of murder has already been filed against the suspect identified and pinpointed by the complaining witness as Hector Aporado, filed before the Provincial Fiscal Office docketed under is. no. Ix09inv13100417.
Midsalip Police Station Hotline is 09291384187 and Dimataling Police Station Hotline is 09065807163
Fugitive gunned down in Zamboanga del Sur
By Roel Pareño (philstar.com)
ZAMBOANGA CITY, Philippines - A fugitive, who had been in hiding for more than six months, was gunned down in an island village of San Pablo town, Zamboanga del Sur, according to police.
The victim was identified as Francisco MCañete Misa, 43, a fugitive who escaped from Provincial Jail in Pagadian City last February 21 while serving charges of illegal possession of firearms.
Police Officer 2 (PO2) Christopher Rojo Agan, investigating the case, said the victim was gunned down Tuesday night at sitio Purok Pasague, Barangay Ticala Island off San Pablo.
Agan said Misa was on his cellphone while waiting in a corner of the street when an unidentified gunman emerged and fired at the victim several times.
Misa died on the spot with multiple gunshot wounds in different parts of his body.
"The motive remains unknown but the victim was an escapee from the provincial jail in Pagadian City who faced charges of illegal possession of firearms," Agan added.
Zambo Sur electric firm warns consumers against power pilferage
(PNA), PDS/TPGJR/CSALBARRACIN/EBP
PAGADIAN CITY, Zamboanga del Sur, Sept. 4 (PNA) -- The Zamboanga del Sur Electric Cooperative-1(Zamsureco-1)has warned anew its member-consumers involved in power pilferage that they will be slapped with penalties including disconnection.
Zamsureco-1 information officer Liberal Cabatcha issued the warning Wednesday after a gasoline station, a printing press and a residential house were caught in a surprise inspection consuming sizeable amount of electricity but "they are paying very minimal amount because of tampered meters."
Cabatcha said that it have been discovered the gasoline station had been paying some P52,000 monthly for the past years although it is supposed to pay about P103,000 a month "because its electric meter was intentionally tampered by unscrupulous individuals."
Cabatcha withheld the names of those caught to have their electric meters tampered saying they were already penalized.
Cabatcha said the surprise spot inspections are being conducted to check on commercial and residential Zamsureco-1 consumers suspected to have tampered their electric meters.
As part of the anti-pilferage campaign, Cabatcha said they are closely monitoring the consumption of the member-consumers to determine whether or not they pay the right amount of power they consume.
Tampered meter is the biggest contributory factor to the cooperative's system loss, according to Cabatcha.
He said the 12 percent average system loss represents a P100 million annual loss of revenue on the part of Zamsureco-1.
Meanwhile, he urged the member-consumers not to entertain unscrupulous individuals or group allegedly connected with Zamsureco-1 that offer services for a fee to tamper electric meter to minimize their power bills.
Josefina rubber farmers undergo productivity, quality improvement training
By Gideon C. Corgue (PIA9)
PAGADIAN CITY – In a bid to help rubber plantation owners and farmers to produce higher yield and better quality variety of rubber, a four-day training on rubber productivity and quality improvement was held on Aug. 27-20 at the old municipal hall in Josefina, Zamboanga del Sur.
The training was jointly conducted by the Department of Trade and Industry (DTI), Department of Labor and Employment (DOLE), Technical Education Skills and Development Authority (TESDA), Agricultural Training Institute (ATI), PhilHealth, Social Security System (SSS) and the municipal government of Josefina.
DTI Senior Trade and Industry Development Specialist Reynaldo Pintacasi said his agency led the convergence efforts and convened the above agencies to help rubber plantation owners and farmers increase their yield and improve the quality of their produce.
"The market is very tight and the demand is rising but the rubber production in the province remains low because of farmers' lack of knowledge on the technology as well as the lack of quality planting materials."
Pintacasi said the training conducted in Josefina was the first batch, while the second and third batches are slated to be held next month in the municipalities of Dumingag and Bayog.
To ensure the success of the training, Pintacasi said the following agencies provided these services: DTI conducts free lecture on entrepreneurship; DOLE gives free starter kits worth 4,000 each; TESDA provides free competency assessment; ATI provides free skills training; PhilHealth and SSS disseminate universal health care insurance and social security programs; and the LGU provides free venue, meals and supplies.
TESDA Provincial Director Eulalalio Lumactod in his message underscored the importance of technology in rubber tapping saying that "with the use of technology, the quality of rubber will be improved giving the farmers better prices in the market."
Lucmactod said his agency's approach "is to educate stakeholders from rubber industry based on its available resources."
"We are introducing resource-based and market driven technical skills education to generate employment," Lumactod explained.
Lumactod expressed confidence that "with this training, more farmers would venture into rubber farming and quality rubber will be produced by farmers."
An agriculturist from the ATI taught the participants how to do rubber tapping and how to take care of the rubber tree. He told them not to cut deep so as not to injure the tree.
Josefina has 232 hectares of land planted with rubber, making it one of the largest-rubber producing municipalities in the province.
Pigumpungan Festival highlights unity of Lumads, Christians
By Alma L. Tingcang (PIA9)
SAN MIGUEL, Zamboanga del Sur - "Pigumpungan Festival," celebrated for the first time in this peaceful town of Zamboanga del Sur in keeping with the 53rd Araw ng San Miguel.
"It is the first time that we celebrated this festival. Pigumpungan is a Subanen word which means unity as we have seen through the cooperation and support of the people during the previous and the present administration," says San Miguel Mayor Angelito L. Martinez II.
Mayor Martinez said plans have long been prepared to come up with the celebration of the Pigumpungan Festival. "It is only during my administration that those plans were materialized and I am deeply grateful to the people of San Miguel," he pointed out.
"We will make this a yearly activity since the launching was very successful. One of the highlights of this four-day festival which runs from Aug. 29-Sept. 1 is the school-based dance extravaganza participated in by 18 elementary schools and four national high schools," he explained.
The folk dance competition, ethnic and team ballroom competition wowed the audience showcasing the myriad talents of the students in the elementary and high school.
The 18 barangay Indigenous Peoples (IPS) representatives also elected their officers with Timuay Priscilla Buay Marquiala as president, to comprise the San Miguel Tribal Council of Elders.
Although the Subanen people comprise only 5-10 percent of local folks, and a minority, the good mayor who was born and bred in this town never forgot that they were the first settlers of San Miguel. "Later, Christians have come to settle in this peaceful town but let us never forget that it was the Subanens who first tilled our soils and made them productive."
"I would say that the people's support was so amazing, even during the opening, I never expected that the response would be so overwhelming. I was thinking only the highway barangays would participate but to my surprise, even the far-flung barangays joined. In fact, many of them cried, and I was one of them. I practically had goose bumps," the mayor said in the vernacular. Mayor Martinez expressed his gratitude to his lovely and ever-supportive first lady, Ms. Vida Belle Althea T. Martinez, Tourism Officer and chairperson of Ms. Teen San Miguel 2013 and the cultural extravaganza, to Vice Mayor Celso T. Otero, Sangguniang Bayan members and barangay officials.

Mayor Martinez reiterated his wholehearted thanks to all the people of San Miguel, the working committees and everyone else who contributed to the success of the 53rd Araw ng San Miguel. He then encouraged everyone to sustain the momentum to achieve the municipality's long cherished dream of progress and development.
ARREST OF WANTED PERSONS
By PO2 Radzben S. Jul (PNP-PRO9)
On or about 10:00 AM August 30, 2013, elements of V Sagun Police Station arrested one Pepe Alemanio by virtue of warrant of arrest for the crime of robbery under criminal case number i-1463 issued by the Regional Trial Court branch 24 signed by Judge Reubin Maraon.
Said person was arrested at Barangay Lunib, Vincenzo Sagun, Zamboanga Del Sur and temporarily detained at said Police Office for proper disposition V Sagun Police Station Operation Hotline is 09394477998.
---
On or about 1:00 PM August 31, 2013, team from Tambulig Police Station proceeded to Barangay Happy Valley, Tambulig, Zamboanga Del Sur to take effect the arrest of one Ronald M. Ramirez, 32 years of age, single and a resident of above-mentioned barangay by virtue of warrant of arrest issued by presiding Judge Jaime B. Caberte of Regional Trial Court, ninth judicial region, branch 23, Molave, Zamboanga Del Sur for violation of RA 7610 under criminal case number 2013-10-2661issued on 27th day of August 2013.
subject arrested persons temporarily detained at said police station with bail bond recommended for his temporary liberty is hereby fixed in the amount of twenty five thousand (P25,000.00) Tambulig Police Station Hotline is 09399085060