Zamboanga del Sur News October 2015
Jump to navigation
Jump to search
→ → Go back HOME to Zamboanga: the Portal to the Philippines.
A | B | C | D | E | F | G | H | I | J | K | L | M | N | O | P | Q | R | S | T | U | V | W | X | Y | Z
Create Name's page
Regions | Philippine Provinces | Philippine Cities | Municipalities | Barangays | High School Reunions
---
Province of Zamboanga del Sur - Archived News of Zamboanga del Sur
---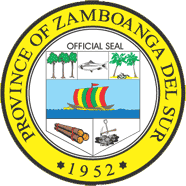 Seal of Zamboanga del Sur Province
Interactive Google Satellite Map of Zamboanga del Sur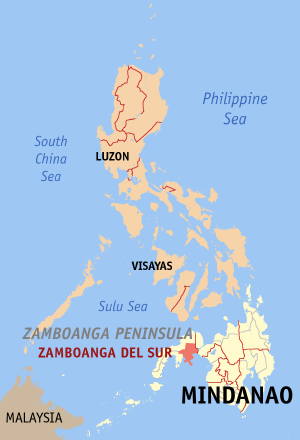 Zamboanga del Sur Map Locator

Municipalities within Zamboanga del Sur

Provincial Capitol of Zamboanga del Sur

Provincial Capitol of Zamboanga del Sur, Santo Niño, Pagadian city
Dietary supplement is a product that contains vitamins, minerals, herbs or other botanicals, amino acids, enzymes, and/or other ingredients intended to supplement the diet. The U.S. Food and Drug Administration has special labeling requirements for dietary supplements and treats them as foods, not drugs.
---
---
Manufacturers and distributors of dietary supplements and dietary ingredients are prohibited from marketing products that are adulterated or misbranded. That means that these firms are responsible for evaluating the safety and labeling of their products before marketing to ensure that they meet all the requirements of DSHEA and FDA regulations.
Lapuyan Falls: The favorite haunt of the fair Subanen maidens of Sitio Baga and all its neighboring areas, usual meeting place with many a young country swain in some secluded cavern beneath the rocky forest lane.

Lakewood, Zamboanga del Sur, Philippines

Village of Pedagan
Wars of ancient history were about possessions, territory, power, control, family, betrayal, lover's quarrel, politics and sometimes religion.
But we are in the Modern era and supposedly more educated and enlightened .
Think about this. Don't just brush off these questions.
Why is RELIGION still involved in WARS? Isn't religion supposed to be about PEACE?
Ask yourself; What religion always campaign to have its religious laws be accepted as government laws, always involved in wars and consistently causing WARS, yet insists that it's a religion of peace?
WHY??
There are only two kinds of people who teach tolerance:
The Bullies. They want you to tolerate them so they can continue to maliciously deprive you. Do not believe these bullies teaching tolerance, saying that it's the path to prevent hatred and prejudice.
The victims who are waiting for the right moment to retaliate. They can't win yet, so they tolerate.

Lintugop, Aurora
Pagadian City, Zamboanga del Sur

Provincial human resource management office of santo niño pagadian city

Civil Service Commision office in santo niño pagadian city
(PNA), RMA/TPGJR/HIROHITO D. CADION
PAGADIAN CITY, Zamboanga del Sur, Oct. 31 (PNA) – A total of 250 residents have benefited from the joint "Serbisyo Caravan" conducted Friday in the nearby town of Tigbao, this province.
The caravan, a project of the Army's 53rd Infantry Battalion, was held jointly by the Army's 1st Infantry Division, different national government agencies, and the local government of Tigbao with the primary purpose of bringing closer government services to far-flung areas.
Lt. Col. Alvin Luzon, Army's 53rd Infantry Battalion commander told the Philippines News Agency that the caravan was held at the Nangan-Nangan Elementary School wherein various services were provided to the beneficiaries.
Luzon said the beneficiaries were given hygiene kits, medicines, slippers and their children given deworming medicines.
Luzon said the Department of Labor and Employment (DOLE) had distributed 12 "Kabuhayan Starter Kits" to farmers. The kits included a plow, backpack sprayer, a pair of boots, raincoat, face mask and sweat shirt.
He said the other government agencies, both local and national, also conducted information dissemination campaign informing the residents in Barangay Nangan-Nangan, Tigbao and of the nearby areas of the services they could avail.
The other services rendered during the caravan included supplemental feeding; tooth extraction; medical check-up; immunization; civil registration; assistance in land issues; and, registration for "Kabuhayan Starter Kits" program.
Luzon has expressed his heartfelt gratitude to the different agencies of government that joined Friday's caravan.
(PNA), CTB/TPGJR
ZAMBOANGA CITY, Oct. 30 (PNA) – The Department of Trade and Industry (DTI) under its flagship program, the Shared Service Facility (SSF), has released PhP1.6 million diesel-powered decorticating machine to coconut farmers' organization in Dinas, Zamboanga del Sur.
Maria Socorro Atay, DTI-Zamboanga del Sur provincial director, on Friday said the recipient of the machine is the Dinas Small Coconut Farmers Organization, the members of which are coconut farmers from 19 of the town's 30 barangays.
Atay said the decorticating machine, which was released last week, will help the farmers improve their income by maximizing the potentials of coconut husks and boost the exports of the products.
Coco husks are processed to produce coco coir and peat, with coco coir being further processed into geotextile through twining. It is then used to make geo-nets, used for riprapping to prevent erosion.
Coco peat, on the other hand, is primarily used for plant cultivation as it can hold large quantities of water, just like a sponge.
Rodrigo Guira, Dinas SCFO president, together with other officials and members, received the facility located in Barangay Legarda Uno, and promised to use the facility to the fullest to help uplift their income.
Atay encouraged all the beneficiaries to utilize the facility to produce geotextiles as there is a big market for it both locally and abroad.
Dioscoro Duran, Philippine Coconut Authority (PCA)- Zamboanga del Sur provincial director, echoed Atay's statement citing that coconut by-products are in demand for export.
Dinas Mayor Basilio Vidad thanked DTI regional office for the project seeing it as a way to improve the farmers' quality of living.
By Claro A. Lanipa (ALT/CAL/PIA9-Zamboanga del Sur)
PAGADIAN CITY, Oct. 29 (PIA) – The Department of Trade and Industry IX (DTI-9) formally turned-over two (2) coco coir processing facilities under its Shared Service Facility (SSF) program to Dinas Small Coconut Farmers Organization (SCFO) and Dumalinao SCFO on Friday, October 23, at Legarda Uno, Dinas and Sebucao, Dumalinao, Zamboanga del Sur.
The facility is composed of one unit decorticating machine, one unit carding or separating machine and four units twinning machine worth P1.6 million.
Mr. Lowell Ballecer, chief, Small and Medium Enterprise Development Division of DTI-9 said the SSF is the banner program of DTI with a national budget of P46 million allocated by the Department of Budget and Management (DBM) for this program alone.
The SSFwill assist small businessmen or enterprises who are now engaged or wish to engage in a specific livelihood program or project,particularly those on the bottle neck in the acquisition of equipment or facilities they need but cannot afford to purchase.
Mr. Rodrigo Guira, Dinas SCFO president assured the DTI that they will be good stewards of the facility and most of all, provide its members a bit of income for their family.
On the other hand, Board Member Miguelito Ocapan, who delivered the message of Second District Representative Aurora E. Cerilles said this facility is a big help to develop our coconut industry in the province. "With all our efforts, we wish to continue to stir forward our coconut production, which is one of the economic strengths of our province," he quoted the lady representative as saying.
"Coconut is one of our leading agricultural resources, giving us many opportunities if we take it seriously. If properly managed and developed, it could help address poverty, provide employment and livelihood,"Cerilles said.
"With the establishment of this coco coir processing facility, I encourage everyone to support and help expand our coconut industry, along with the graces of the 'Most High' we look forward for a much better growth and abundant harvest of our coconuts," she added.
"Let us strengthen our spirit of unity, so that we can make big advancement that will provide services and bring progress to the community," the lady lawmaker underscored.
Meanwhile, DTI Provincial Director Ma. Socorro Malate-Atay reiterated that these facilities are still tagged with "Property of DTI," which means it is still government property. However, after two years of proper management and operations, these facilities will be donated to the beneficiaries at no cost through a deed of donation.
Highlighting the two occasions was the signing of a Memorandum of Agreement and Usufruct Agreement by and between the DTI represented by Provincial Director Atay and the presidents of Dinas SCFO and Dumalinao SCFO, Mr. Rodrigo Guira and Mr. Joel Naciongayo, respectively.
(PNA), FPV/PTV-PR/EDS
MANILA, Oct. 28 (PNA) -- People's Television (PTV) Network has completed the restoration of all its Visayas stations with its Iloilo Station now back on air.
With a five-kilowatt transmitter in Barangay San Miguel, Jordan, Guimaras, PTV-2 went on air after a four-year absence.
The station covers the City and Province of Iloilo, and parts of Guimaras, enabling an additional 500,000 Filipino television viewers to gain access to the state-run network.
The revitalization of the Iloilo station comes on the heels of the reenergization of its PTV-11 Cebu station, in time for the Asia Pacific Economic Cooperation (APEC) Senior Officials Meeting last August.
"With the revitalization of our Iloilo and Cebu stations, we have regained our presence in the Visayas regions," PTV General Manager Albert Bocobo said.
PTV's signal now reaches televiewers in most parts of the Visayan Region, including Samar, Leyte, Bohol, Cebu, Camotes, Siquijor, Negros, Guimaras and Iloilo.
"Our signal will further improve and reach even more Filipinos once our new transmitters from Italy are installed," Bocobo said.
Bocobo added PTV aims to recover lost ground in Mindanao this year by revitalizing its Pagadian, Zamboanga and Cotabato stations, in partnership with the Information and Communications Technology Office of the Department of Science and Technology (DOST-ICTO).
PTV and DOST-ICTO recently signed a 25-year Memorandum of Agreement allowing the former to co-locate in various points in the country.
Presidential Communications Operations Office (PCOO) Secretary Sonny Coloma said the reenergization of the PTV stations across the country is part of a five-year revitalization plan, which has been part of President Benigno Aquino III's thrust of empowering the people living in the countryside by providing them with timely, correct, and relevant news and information.
By Apple Ta-as
Saying he was tired of running from the law, a man implicated in the MyGold Pawnshop robbery in Cebu surrendered to the police.
Ruel "Yoyong" Remedios said he wanted to start anew so he surrendered to the Molave Police Station in Zamboanga del Sur last Tuesday afternoon.
Remedios was turned over to the Regional Operations Group (RSOG) of the Police Regional Office in Central Visayas (PRO-7).
A warrant for the arrest of Remedios had been issued by Judge Soliver Peras of Regional Trial Court Branch 10 in Cebu City.
Remedios was allegedly one of the persons who robbed My Gold Pawnshop in Cebu City last April 25. Assorted jewelry worth P5 million were taken.
Police said Remedios also participated in the robbery of an e-bingo club in Mandaue City last March and one in Dumaguete on April 30.
Remedios was also suspected of robbing the Central Negros Electric Cooperative last March.
Police said Remedios is a member of the defunct Alferez Group, which had links with the Kuratong Baleleng Group, whose primary target was pawnshops.
By Gideon C. Corgue (ALT/GCC/PIA9-Zamboanga del Sur)
LAPUYAN, Zamboanga del Sur, Oct. 26 (PIA) – Mayor Daylinda P. Sulong led the distribution of family food packs containing 5 kilos rice, noodles and sardines to 514 families in barangay Poblacion, who were displaced by the flood on Oct. 21.
A day after the torrential rains brought about by typhoon Lando flooded barangay Poblacion, Mayor Sulong sought to bring hope and relief to the flood victims by leading the distribution of family food packs at the Freedom stage here.
She was assisted by Municipal Disaster Risk Reduction and Management Office (MDRRMO) action officer Nasruddin Ismael, Jr., PNP chief, P/Sr. Inspector Roger Bartiana, municipal social welfare and development officer Nelsa Sulong and ABC president Gideon Sulong.
The mayor assured the people that the local government unit is exerting its best efforts to provide the basic services they need in this time of calamity.
Meanwhile, MDRRMO action officer Ismael said the estimated damage to agriculture caused by the floods has already reached to P4.7 million.
Through partial field validation, Ismael said the major losses were on crops, livestock, and properties.
Ismael said it was considered as the worst natural disaster that hit Lapuyan after the first flood which happened in 1998, about 17 years ago.
Ismael said a landslide also occurred on the wee hours of October 21 and the emergency response team was immediately deployed to clear the block and debris along the road.
"We thanked God that there were no casualties as a result of flooding and landslide, only domestic animals died," Ismael reported.
He said the disaster that happened taught them an important lesson, to be "alert all the time." "Every day must be a disaster-preparedness day," he concluded.
By Keith Bacongco (Mindanews)
Haze from Indonesia's forest fires has blanketed not only Indonesia, neighboring Malaysia and parts of Thailand, but also several provinces in Mindanao.
On the road to Ozamiz City in Misamis Occidental from Davao City last Monday, October 19, haze blanketed provinces along the route — from Davao to Cotabato, along the Narciso Ramos Highway and on to the Labangan-Molave route.
In our 12-hour drive, haze could be seen covering the plains of North Cotabato, the mountain ranges straddling Maguindanao and Lanao del Sur, and the scenic Illana Bay from the coastal areas of Lanao del Norte and some parts of Zamboanga del Sur.
On our return to Davao City on Friday, October 23, we continued to be accompanied by the haze that has also blanketed General Santos City, Davao City, Bukidnon and Cagayan de Oro.
By Bong Garcia
TWO of the most wanted persons fell into the hands of the authorities in the province of Zamboanga del Sur, the police announced Saturday.
Zamboanga Peninsula Police Regional information officer Rogelio Alabata identified them as Cerilo Razon, 74; and, Roland Lumikat, 29.
Alabata said Razon was arrested around 9 a.m. Friday in the village of Labrador, Buug, Zamboanga Sibugay.
Alabata said Razon is facing a crime of rape with no recommended bail and is listed as the Number 9 most wanted person in the municipality of Mabuhay, Zamboanga Sibugay.
He said Lumikat was arrested around 1 p.m. Friday in the village of Poblacion, Imelda, Zamboanga Sibugay.
He said Lumikat is the Number 6 most wanted person in Tampilisan, Zamboanga del Norte.
He said that Lumikat is facing charges of illegal possession of firearms and ammunition with recommended P60,000 bail.
By Teofilo P. Garcia, Jr [(PNA), RMA/TPGJR]
ZAMBOANGA CITY, Oct. 23 (PNA) – One person drowned while a child remained missing and feared dead when flashflood, spawned by inclement weather condition, inundated four towns in the province of Zamboanga del Sur.
Ten people, including a public school teacher, who were swept by strong current were safely rescued after they managed to hold on mangroves and nipa palms.
Chief Insp. Rogelio Alabata, Police Regional Office-9 (PRO-9) information officer, said Friday that continuous downpour spawned the flashflood that inundated the towns of Dimataling, Dinas, Lapuyan and San Miguel in Zamboanga del Sur.
Alabata identified the fatality as Merlina Coral, 51, a farmer in Barangay Salaogan, Dimataling municipality.
Alabata said missing and feared dead was Coral's granddaughter, Marjori Lorenia, six, a grade one pupil.
Alabata said the duo were asleep when Coral's house, located near the riverbank, was swept by strong current as the river swelled and overflowed brought about by continuous downpour around 10:45 p.m. Wednesday.
He said Coral was recovered dead while her granddaughter remained missing and feared dead.
He said members of the Barangay Emergency Response Team (BERT) and policemen have managed to rescue 10 people, including a public school teacher, after they were swept by flashflood around 10:30 p.m. Wednesday in Barangay Poblacion, Lapuyan town.
Rescued were Oliva Nuñez, 81; Noel Nuñez, 14; Nicole Nuñez, nine; Mariah Justine Anna Nuñez, six; Ma Roxanne Nuñez, 15; Vincent Paul Garsuta, 17; Francine Kate Garsuta, 11; Brian Sumalpon, 18; Eldie Gramatica; and, Ma. Rosanna Nuñez, 48, a teacher of the Lapuyan National High School.
"They were carried away by the strong current. Accordingly, (the) victims were able to hold on mangrove trees and nipa palms along the riverbank," Alabata said.
Alabata said they managed to climb to "higher ground" until the rescue teams arrived and rescued them.
Alabata said some 600 residential houses were affected by the flashflood that hit Barangay Poblacion, Lapuyan. The estimated worth of damages is more or less Php 500,000.
He said that a house made of light materials owned by Gina Ecat, 47, was swept and totally destroyed when the river overflowed around 1 a.m. Thursday in Barangay Legarda Dos, Dinas municipality.
The estimated property damage was placed at Php70,000 and no casualty was reported.
Alabata said that a sports utility vehicle (SUV) owned by Rogelio Loquias was swept away and damaged in a flashflood that occurred around 11:10 p.m. Wednesday in Barangay Poblacion, San Miguel town.
He said no casualty was reported although the flashflood reached six feet high.
He said the water rescinded when the rain stopped.
By Claro A. Lanipa (ALT/CAL/PIA-9 Zamboanga del Sur)
PAGADIAN CITY (PIA) – Two small coconut farmers' organizations from the 2nd Congressional District of Zamboanga del Sur are set to receive today Coco Coir Processing Shared Service Facilities (SSF) from the Department of Trade and Industry IX (DTI-9).
These co-operators/beneficiaries are the Dinas Small Coconut Farmers Organization (Dinas SCFO) and the Dumalinao Small Coconut Farmers Organization (Dumalinao SCFO) with the SSF site at Legardo Uno, Dinas and Sebucao, Dumalinao towns respectively.
Among the highlights of this activity will be the signing of the Memorandum of Agreement (MOA) and Usufruct Agreement (UA) by and between the DTI represented by Regional Director Sitti Amina Jain and Provincial Director Ma. Socorro Malate-Atay and the cooperators' presidents represented by Mr. Rodrigo Guira and Mr. Joel Naciongayo.
Director Jain said the Shared Service Facility (SSF) is a priority project of DTI under the BIG PUSH strategy for small and medium enterprise (SME) development.
"It aims to address the gaps in the supply chain of an identified project by providing processing or manufacturing tools, equipment and machines for the common use of Micro Small and Medium Enterprises," Jain explained.
Second district Representative Aurora Enerio Cerilles is expected to grace these occasions together with the local chief executives, Mayor Basilio A. Vidad of Dinas and Mayor Ace William E. Cerilles of Dumalinao.
By Claro A. Lanipa (ALT/CAL/PIA-9 Zamboanga del Sur)
PAGADIAN CITY, 21 Oct (PIA) – As part of its continuing environment information and education campaign on climate change and in support to the National Statistics Month celebration, the Department of Environment and Natural Resources IX (DENR-9) will hold an Inter-High On-the-spot Poster Making contest on October 22, 2015 at Hotel Guillermo here.
DENR-9 Regional Director Arleigh J. Adorable said the contest is open to all Grade 10 pupils of the different high schools in the entire province of Zamboanga del Sur.
"The poster must illustrate, interpret and emphasize the theme "Climate Change: Nagbabago na ang Panahon, Panahon na para Magbago," he further said.
Only one (1) Grade 10 student representative will be allowed for every school to be accompanied by a teacher or adviser.
Meanwhile, Roservirico A. Tan, chief, Regional Public Affairs Office said winners of this contest will receive P5,000, P3,000 and P2,000 plus trophy for the first, second and third placers respectively.
He said all entries will be judged according to the following criteria: creativity and presentation – 40 percent ; originality – 30 percent; and relevance to the theme – 30 percent for a total of 100 percent.
"This activity is specifically focused on the youth, one of the department's target audience in the advocacy on environmental protection and climate change," Tan disclosed.
By Gideon C. Corgue (ALT/GCC/PIA9-Zamboanga del Sur)
LAPUYAN, Zamboanga del Sur, Oct. 20 (PIA) – Mayor Daylinda Sulong expressed her gratefulness for the award recently bestowed to the municipality of Lapuyan by the Department of the Interior and Local Government (DILG), besting other municipalities of the province.
"We did not expect to win the Seal of Good Local Governance (SGLG) 2015. We just complied with the assessment criteria and we feel honored to receive the award," Mayor Sulong said in an interview with Philippine Information Agency.
"The award is not only an honor for our municipality but will serve as a continuing challenge for us (local government units) to perform better and ultimately, to achieve our goals for the good of our constituents through transparency and accountability in the use of public funds and in the delivery of basic services to the people," Sulong proudly said.
The lady chief executive said they were able to meet the six basic components required by the department to win the award, namely: 1) good financial keeping, 2) disaster preparedness, 3) social protection, 4) business friendliness and competitiveness, 5) environment management, and 6) peace and order.
She said no less than DILG Regional Director Faisal Abutazil personally handed the award in a simple ceremony held recently at the Lapuyan municipal grounds before the presence of municipal and barangay officials, sectoral representatives, educators and residents.
Sulong said the municipality received a check worth P3-M from the performance challenge fund (PCF), a financial incentive given to LGUs to jumpstart development initiatives that are aligned with the national government's programs for the attainment of the Millennium Development Goals (MDG), disaster risk reduction and management, solid waste management, tourism and economic development.
She also received a plaque of recognition and the seal of good governance from Dir. Abutazil.
The SGLG is bestowed to LGUs that demonstrate excellent internal housekeeping.
Asked on what she would do with the prize, Sulong said she will spend the prize money for the reconstruction of the commercial building, particularly the carenderia section which was razed by fire a year ago.
She is optimistic that with the new building to be constructed soon, the affected stall owners can start their business and uplift their living condition.
By Franklin P. Gumapon (FPG/PIA9)
PAGADIAN CITY, Oct. 19 (PIA) – To eliminate the so-called neglected tropical diseases (NTDs) in Zamboanga Peninsula, a team from the Department of Health (DOH)-9 has conducted a media forum on filariasis, schistosomiasis, capillariasis including intestinal worms at the Guillermo Hotel here recently.
In her message, Dr. Agnes Fernando, DOH-Zamboanga del Sur chief, emphasized the important role played by the press in giving the communities correct information on these tropical diseases that are treatable.
Fernando disclosed that there are cases of filariasis recorded in Zamboanga del Sur particularly in the municipalities of Bayog, Kumalarang and Guipos.
Filariasis, which is a parasitic diseases caused by an infection with roundworm of the Filarioidea type, is spread by blood feeding black flies and mosquitoes. It results in the thickening of the skin and underlying tissues.
She also reported that schistosomiasis in Zamboanga del Sur has not yet been fully eliminated. "The prevalence of schistosomiasis in the province is high," she said.
Schistosomiasis is caused by a parasitic blood fluke that infects mammals including humans through skin penetration when in contact with fresh water contminated with larval forms (cercariae) known as schistosomes.
Moreover, the different types of intestinal worms/parasites were also discussed in the same forum with emphasis on the deworming program pursued by the government for school age children.
Intestinal parasites may cause anemia, stunted growth and even death among children if not treated by giving an anthelmintic drug to humans.
with report from PO2 Radzben S. Jul (RPIO9)
Pagadian City, Zamboanga del Sur - A businessman facing a case for violation of RA 9262 was arrested by elements of Pagadian City Police Station in his residence at Purok Talisay, Kawit District at about 11:30 AM on October 9, 2015.
Suspect identified as Leander Lumantas y Carcallas, 44, has a standing arrest warrant for violation of RA 9262 docketed under Criminal Case Number 15-10,1221 issued by Presiding Judge Annalyn Ramas-Costanilla of RTC Branch 30, Pagadian City with bail bond fixed at ₱60,000.00. Suspect is now under the custody of Pagadian City Police Station for proper disposition
By Ace June Rell S. Perez
A FIVE-part information, education campaign on energy is set in five key cities in Mindanao this November by the Mindanao Development Authority (Minda) in partnership with the Department of Energy (DOE), Energy Regulation Commission (ERC) and the Association of Mindanao Rural Electric Cooperatives, Inc. (Amreco).
The campaign is aimed at educating and informing the public on energy conservation and impact of El Nino to the Mindanao power sector. The five key cities identified by organizers are the cities of Pagadian, Davao, General Santos City, Cagayan de Oro, and Butuan.
"It will be a multi-sectoral campaign to be attended with consumers, electric cooperatives, Local Government Units (LGUs), students and other stakeholders," Glenn Jay Reston, Minda-Technical staff said in an interview with Sun.Star Davao Thursday.
The campaign will kick off in Pagadian City on November 6, Davao City (November 10), Gensan (12), CDO (24), and will end in Butuan (26).
"Basically, with the campaign that we will be staging, we will enlighten the minds of the public that even with the presence of El Nino, there is no significant impact to the power situation in Mindanao," he added. Bryan Diosma, Mindanao Power Monitoring Committee (MPMC) technical head for his part said that with the entry of the fossil-based and renewable energy projects in Mindanao, the island is in a better position to push through with stable power supply amid the drought. "For Mindanao, we are looking at a better position, this is because of the entry of the committed power plants," he said.
However, he emphasized that the challenge here is if the committed power projects will not come in as schedule.
By Claro A. Lanipa (ALT/CAL/PIA9-Zamboanga del Sur)
PAGADIAN CITY, 16 October (PIA) – "Statistics show that 12 Filipino women die every day because of cervical cancer," Dr. Guadalupe T. Ramiso reported on Tuesday, in a stakeholders meeting on Human Papilloma Virus (HPV) held at Mardale Hotel here.
Dr. Ramiso further disclosed that 6,000 Filipino women are diagnosed with cervical cancer annually and 4,395 of them die from the disease. In a recent survey, this disease ranks second as the most frequent cancer affecting women 15-44 years old.Breast cancer ranks first.
"Practically all cervical cancers are caused by some type of human papillomavirus (HPV) infection," she said.
The United States Centers for Diseases Control (US CDC) reports that women will get at least one HPV infection in their lifetime and 75 percent of invasive cervical cancers are attributed to the so-called HPVs 16 or 18 types that accounts for more than 10 percent of cervical cancers worldwide.
Asked who may be affected by cervical cancer, Ramiso said this ailment affects women in their 40s-50s and rarely in women under 30 years of age.
On the other hand, the Young Adult Fertility and Sexuality Survey of 2013 reveals that 1 of 3 Filipino youth engage in premarital sex and majority are males than females. Females as young as 15 years old have begun childbearing, the survey further showed.
Since cervical cancer remains a public health concern that threatens the welfare and well-being of women and the population as well,the Department of Health (DOH) will administer the conduct of HPV vaccination this month of October until November, 2015, to all grade 4 pupils (girls only) aged 9-10 years old in all priority provinces nationwide which include Zamboanga del Sur in Region 9.
HPV vaccination is most effective when given during childhood or adolescence or before sexual debut, when HPV infection is nil or at its lowest. This is also ideal because the immune system is at its strongest and, therefore, will mount a robust response tothe vaccine.
HPV vaccine will be administered incity/municipal health centers and will be given in two doses.The second dose will be given six months after the first dose.
(PNA), FPV/TPGJR
ZAMBOANGA CITY, Oct. 15 (PNA) – The United States Embassy through its Public Affairs Section has launched two projects that will benefit more than 800 women and 40 youths from conflict-affected areas in the province of Zamboanga del Sur.
The U.S. Embassy said in a statement that one of the two projects, called "Promoting Agricultural Entrepreneurship among Disadvantaged Women," will enable women-farmers in the province of Zamboanga del Sur to become entrepreneurs and leaders in agricultural development.
The province of Zamboanga del Sur consists of 26 municipalities and one component city. It has a population of 959,685 as of the 2010 census on population.
The training is designed by U.S. Embassy partner Women Empowerment Movement Rural Improvement Club Zamboanga del Sur, Inc.
The two-year project will help beneficiaries expand their economic opportunities by helping them identify agricultural resources, markets, and technologies that can increase their incomes.
The project is funded by the U.S. Secretary of State's Office of Global Women's Issues.
The second project, called "Children of War," aims to transform 40 youth from conflict-affected areas into peace agents in their own communities.
The innovative project will provide technical education and career skills certification, as well as offering training and certification in peace advocacy and conflict resolution.
The participants will then share their acquired knowledge, training 200 community peace volunteers from their respective communities to become leaders themselves.
By Allen Abastillas
Police Regional Office-9 Chief Supt. Miguel C. Antonio Jr. said that Zamboanga City Police Director Sr. Supt. Angelito A. Casimiro can become a PRO-9 Director in the future if he will be promoted in another region or in Camp Crame as a Chief Superentendent, a policerank that is equivalent to Brigadier General in the Philippine Army.
According to Antonio, Casimiro had been assigned in Zamboanga Peninsula since he was a junior officer as graduate of the Philippine Military Academy.
"He knows the people in the region and the terrain and he is well verse with the traditions and customs of the region. Zamboanga Peninsula needs a leader who knows the region and its people and culture," Antonio said of Casimiro.
" After his tour of duty at the Zamboanga City Police Office he should be re-assigned in another region so that he will become a General and hence can be appointed as PRO-9 Regional Director in the future. But if he will be promoted as a General here in the PRO-9, he can not be appointed as Regional Director of PRO-9," Antonio explained.
In another the other development, Antonio has designated Sr. Supt. Michael M. Nicholas as the new Zamboanga del Sur Police Provincial Director vice Sr. Supt. Sofronio Ecaldre who assumed as the new Police Community Relation chief.
Sr. Supt. Debold M. Sinas is now the concurrent PRO - 9 Deputy Regional Director for Operations and Chief Directorial Staff. — Allen Abastillas
By Gideon C. Corgue (FPG/GCC/PIA9-Zamboanga del Sur)
PAGADIAN CITY (PIA) – The Women Empowerment Movement-Rural Improvement Club (WEM-RIC) has received an accolade from the Embassy of the United States for promoting agricultural entrepreneurship among disadvantaged women in Zamboanga del Sur.
Speaking on Friday before the WME-RIC municipal chapter presidents at Balay Bisaya in Barangay Dao here, Ms. Carolyn B. Glassman, counselor for public affairs section, US Embassy-Manila, said the "US embassy is honored working with the 42,000 WEM-RIC members across the region in that the organization has great potential in utilizing the skills of its members in agricultural entrepreneurship to improve productivity among them."
The WEM-RIC project, Glassman added, aims to realize the women's full potential to help augment their incomes as "it endeavors to open other opportunities in agriculture and rural-micro enterprises training."
Glassman disclosed that the project got funding assistance from the American people through the US State Department "in the hope that the WEM-RIC would achieve great things in the future.
WEM-RIC received a grant of $200 thousand from the US embassy to help empower the women-farmers and entrepreneurs. The grant was secured in October 2014 and was released in February 2015.
Ms. Junaflor Cerilles, WEM-RIC provincial federated president said "the WEMC-RIC members are happy that the US embassy had granted their request to implement the project which would benefit the women-farmers in the province.
"This project aims to contribute to expanding women's equal opportunities to access and participate in key decisions over agri-based economic resources and technologies, and to provide knowledge and skills to disadvantaged women and men farmers. It also enables them to understand their roles, as well as the importance of sustainable agricultural practices to the livelihoods, food security and overall health and well-being of the family and community," Cerilles explained.
A total of 810 disadvantaged farmers (675 women and 135 men) across the 27 municipalities of the province shall be benefit from the project, including 27 women organizations.
Cerilles is optimistic that the project may impact the 40,000 women members through knowledge and experience sharing during their regular meetings and activities.
By Bong Garcia
A TOP official of the National Food Authority (NFA) has assured that there is sufficient supply of rice in the province of Zamboanga del Sur for the duration of the El Niño phenomenon.
Aragasi Pasandalan, the newly installed NFA-Zambonga del Sur provincial manager, said his office has 133,000 bags of rice of 50 kilos each, which is sufficient to serve as buffer stocks.
The Philippine Atmospheric, Geophysical and Astronomical Services Administration (Pagasa) announced that the El Niño phenomenon may intensify during the last quarter of this year and would last until the early part of next year.
Pasandalan said they have also stocks of 11,034 bags of rice produced in Zamboanga del Sur and is set to receive 100,000 bags of imported rice from the NFA central office.
Pasandalan said 15,000 of the 100,000 bags allocation have arrived while the remaining balance of 85,000 sacks is scheduled to arrive before the end of this year.
He noted that the province usually have rice surplus "that is why they is nothing to worry as far as shortage of rice supply is concern."
He said that Philippine Statistics Authority data showed Zamboanga del Sur has 72,365 hectares of land planted to rice.
By Bong Garcia
A TOP official of the Department of Social Welfare and Development (DSWD) said the agency supports the move to institutionalize the Conditional Cash Transfer (CCT) to ensure continuous benefits for the beneficiaries of Pantawid Pamilyang Pilipino Program (4Ps).
DSWD Regional Director Zenaida Arrevalo said there will be regular funding appropriation by the government for the program once the CCT is institutionalized.
Arrevalo said the CCT at present is just part of the programs of the DSWD with no regular funding appropriation.
She said they support the passage into law of House Bill 4994, which seeks to institutionalize the CCT but is still in the committee level of Congress.
She said they are looking forward that the bill will be enacted into a law so that the CCT will be institutionalized for the benefits of the 4Ps beneficiaries.
Through the program, the beneficiaries receive cash grants based on the requirements set forth by the government.
In the region, Arrevalo said there are 279,000 4Ps beneficiaries majority of which are from Zamboanga City.
By Gideon C. Corgue (ALT/GCC/PIA9-Zamboanga del Sur)
LABANGAN, Zamboanga del Sur (PIA) – The Armed Forces of the Philippines (AFP) future officers made their first visit to the 1st Cavalry (Tagapanguna) Squadron, Mechanized Infantry Division at its headquarters in Camp Colonel Jacobo E. Zobel, Pulacan, Labangan on October 2-6.
The Officers Candidate Course (OCC) "Nahirang Class 45-2015" composed of 58 soldiers (51 male and 7 female) led by LtCol. Robert Beatisula, assistant commandant of the Training and Doctrine Command (TRADOC), Camp O'Donnel in Capas, Tarlac visited the unit as part of their educational tour and exposure before their graduation on December 9, this year.
Earlier, the group made their visit to the headquarters of the 1st Infantry (Tabak) Division, Philippine Army and 1st Field Artillery Battalion, respectively prior to their visit to the 1st Cavalry Squadron.
In an interview, Beatisula said the TRADOC has chosen the unit as one of the places to be visited for them to learn the skills and capabilities of the armor personnel and to obtain a better understanding of the real situation on the ground.
Accordingly, they already had their exposure in the different Philippine Army units, namely: the Special Operations Command and Special Forces Regiment (Airborne) in Fort Magsaysay, Nueva Ecija; First Scout Ranger Regiment, San Miguel, Bulacan; Western Mindanao Command, Zamboanga City; and 104th Brigade, Basilan City.
Meanwhile, 1st Cavalry Squadron commanding officer LtCol. Charlemagne F. Batayola, Jr. said the officers demonstrated tactical decision games, squad qualifications skills, conducted static display of weapons and provided them the opportunity to experience riding Simba fighting vehicles.
"They were also taught how to disassemble and reassemble rifles," Batayola added.
Batayola said the OCC "Nahirang Class 45-2015" also conducted information drive and silent drill exhibition at the Western Mindanao State University- External Studies Unit (WMSU-ESU), Zamboanga del Sur National High School, Pagadian City to promote the school and to encourage poor but deserving students to take up the OCC to become young and aspiring officers like them in the future.
Batayola mentioned that the 1st Cavalry Squadron has 2 officers who are graduates of OCC.
"I am referring to Capt. Donny Val Gamao, intelligence officer and Capt. Jonathan Escandor, operations officer who are performing their job competently and efficiently," Batayola proudly said.
He said graduates of this school are commissioned as Second Lieutenants and Ensigns in the AFP Regular and Reserve Forces by the President of the Philippines who is also the Commander-In-Chief of the AFP.
By Claro A. Lanipa (ALT/CAL/PIA9-Zamboanga del Sur)
PAGADIAN CITY, 9 Oct (PIA) – Two multi-purpose cooperatives from the Zamboanga Peninsula Region made it to the top five finalists of the annual Cooperative Development Authority (CDA) Gawad Parangal this year.
CDA Regional Director Ruben Cunanan was proud to announce that the Aurora Integrated Multi-Purpose Cooperative (AIM Coop) of Aurora, Zamboanga del Sur and Siayan Officials and Employees Multi-Purpose Cooperative of Siayan, Zamboanga del Norte were nominated as national finalists in this year's Gawad Parangal for large coop category and small coop category, respectively.
On the other hand, Mr. Pacenciano Tumarong, AIM Coop manager was also nominated as one of the top five finalists for the coop leader category, Director Cunanan disclosed.
"These finalists have undergone stringent and strict requirements considering the hundreds of nominees nationwide but only a few passed the criteria, and we are so happy about this development that we have three finalists from our region," Cunanan said.
The awarding ceremony of Gawad Parangal winners will be done on October 23, 2015, during the culmination rites of the Cooperative Centennial celebration with no less than President Benigno S. Aquino III as guest of honor and speaker.
"The Gawad Parangal is given to deserving cooperatives in recognition of their valuable contribution to the country's economy," Cunanan added.
Meanwhile, he said the first law on cooperatives was enacted last February 5, 1915, creating the Rural Credit Law, an "act regulating the creation and operation of Rural Agricultural Cooperatives Association, and for other purposes."
This act officially gave birth to a social enterprise which is a model of business based on ethical values and principles whose goal is to provide for the needs and aspirations of their members.
(PNA), JMC/TPGJR
ZAMBOANGA CITY, Oct. 8 (PNA) – Three students drowned, one remained missing while 16 others survived after they were swept by strong current while swimming in a waterfalls in Zamboanga del Sur.
Insp. Dahlan Samuddin, Police Regional Office-9 (PRO-9) information officer, said the incident occurred around Wednesday afternoon in Barangay Lubid, Aurora town.
Samuddin identified the fatalities as Pauline Bermejo, Luke Christian Besina, and Princess Cadutdut. Missing is Daisy Margarrite Iway.
The survivors were Fern Daga, Blayne Chester Daga, Kirk Geremy Albaño, Mark Ryan Flores, Jason Dolero, Andy Quismondo, Jan Mark Basinillo, Ethel Lubaton, Glyzza Villoria, Ashley Godinez, Almira Gabod, Jason Mejarez, Jude Andrie Ceniza, Daniel Zamora, Carl Sususco and Mark Lester Tagalogon.
Samuddin said investigation showed the students from Aurora Pioneers Memorial College went to swim in a secluded area below a very steep ravine.
However, Samuddin said the victims were swept by a strong current spawned by heavy rainfall.
He said a search and rescue operation is ongoing to locate Iway, who was reported missing.
By Franklin P. Gumapon (FPG/PIA9)
PAGADIAN CITY, Oct. 7 (PIA) – As part of the National Consumer Welfare Month celebration, the Department of Trade and Industry-Zamboanga del Sur Provincial Office (DTI-ZDSPO) is going to hold a search for the best infomercial to be participated in by grade 9 and 10 students of public and private secondary schools in Pagadian City come Oct. 22 and 23.
The infomercial scriptwriting and recording will be held at DTI conference room on Oct. 22 at 9 a.m. and the judging will be held the following day at the same venue and time.
Eight teams from public and private secondary schools in the city are expected to join the said competition.
The invited schools are Zamboanga del Sur National High School (ZSNHS), Pagadian City Science High School (PSHS), Pagadian City Comprehensive High School (PCHS), Zamboanga del Sur Schools of Arts Trades (ZSSAT), Holy Child Academy, Pagadian Junior College (PJC), Southern Mindanao Colleges (SMC) and Saint Columban College (SCC).
Each school shall field one team composed of three members for the English infomercial scriptwriting. These students should not be participants to the poster making contest, another competition lined-up for the consumer month celebration.
The contestants will be given one hour to prepare an audio script for a 1-3 minuter audio plug depicting this year's theme, "Consumer Protection in the ASEAN Economic Community."
Provincial Director Maria Socorro Malate-Atay of DTI-Zamboanga del Sur said the search for the best infomercial was designed to promote public awareness on the theme and, at the same time, to "create promotional materials on consumerism."
The National Consumer Welfare Month is observed every October each year.
By Nonoy E. Lacson
Pagadian City –The provincial government is now fast tracking the development and improvement of different sports facilities inside the Provincial Government Sports Complex (PGSC) in this city.
Gov Antonio H Cerilles said the different sport facilities at the sports complex of the province is now being upgraded as part of its preparations for the hosting of national sports competitions by the province in the future.
"We are upgrading our sports facilities inside the (PGSC) like the basketball, tennis and badminton courts, the baseball field and the rubberized oval tracks in order to accommodate national sports competitions," he said.
An Olympic-size swimming pool has already been completed inside the PGSC.
Cerilles also lauded athletes from the Zamboanga del Sur Sports Academy, who won gold medals in different sports event during the recently concluded Philippine National Games Mindanao Qualifying Leg held at the Provincial Sports Center Arena in the village of Dao in this city.
Cerilles, who is himself a sportsman, said athletes from the academy raked in 24 gold, 14 silver and 25 bronze medals in athletics, went 5-3-4 in archery; 3-3-5 in arnis, had seven bronze medals in swimming; two bronzes in taekwondo and one bronze in badminton.
By Gideon C. Corgue (ALT/GCC/PIA9-Zamboanga del Sur)
GUIPOS, Zamboanga del Sur, Oct. 5 (PIA) –In its desire to improve the socio-economic well-being of workers in the informal sector, the Department of Labor and Employment (DOLE) on Friday, October 2, distributed Kabuhayan Starter Kits to 100 beneficiaries in Dalapan barangay hall here.
DOLE officer-in-charge Camilo Encila led the distribution ceremony assisted by 102nd brigade commander Col. Andres Aguinaldo, Jr. and 53rd Infantry battalion commander LtCol. Alvin Luzon.
Out of school youth, women, elderly, farmers, fisherfolks and other workers in the informal sector from the municipalities of Guipos, Kumalarang and San Miguel were among the beneficiaries of the starter kits.
DOLE Kabuhayan Starter Kits is a livelihood formation strategy of the government designed to improve the socio-economic well-being of workers in the informal economy and their families.
Encila said the starter kits consist of a package of services that will enable the target beneficiaries to quickly start a livelihood undertaking and become self-employed.
"The people will no longer think of working abroad because they can earn money from the starter kits," Encila opined.
"Sa inyong kalihokan sa panginabuhi gamit ang starter kits nga gitahag kaninyo sa gobyerno, makakita kamo ug kwarta. Dili na kinahanglan nga moadto pa sa abroad o sa kauluhan aron mangita ug trabaho tungod kay mao kini ang bugtong paagi nga mapalambo ang inyong pamuyo (With your livelihood undertakings utilizing the starter kits given to you by the government, you can earn money. There is no need for you to go abroad or in Manila to look for a job because this is the only way that you can improve your standard of living)," Encila explained.
He also cited the sad fate of Filipinos working abroad saying that many of those who were employed as domestic helpers and caregivers and other professionals were victims of sexual and physical abuse.
Meanwhile, Col. Andres Aguinaldo congratulated the beneficiaries for availing the project adding that not all the people of the three municipalities have availed of the project.
He encouraged them to continue supporting the programs of the government saying that there are still many programs of the government that are designed to uplift the living conditions of the poor.
"I urge everyone to support the peace efforts of the Armed Forces of the Philippines thru the Internal Peace and Security Plan "Bayanihan" campaign," Aguinaldo said, adding that the program will not be realized sans help of the stakeholders.
LtCol. Alvin Luzon said he is optimistic that the DOLE project will be felt by the people as envisioned by the present administration's "inclusive growth." The DOLE, other national government agencies, military and local government units are working hand in hand so that services will trickle down to the grassroots.
By Police Inspector Dahlan T Samuddin with report from PO2 Radzben S. Jul (RPIO9)
Zamboanga Del Sur - Elements of Aurora Police Station conducted a checkpoint operation in Barangay Romarate, Aurora at about 3:15 PM on September 24, 2015.
This resulted in the interception of one motorcycle and the arrest of suspect identified as Mark Alvin Cajetas y Duterte, 27, resident of Purok Waling-Waling, Barangay Sta. Lucia, Pagadian City. Confiscated from him were two sachets containing white crystalline substance believed to shabu and drug paraphernalia. Arrested person is temporarily detained at Aurora MPS while appropriate case is prepared for filing in court.
By Bong Garcia
THE Commission on Elections (Comelec) has advised the registered voters in Zamboanga del Sur to validate their data with the election office immediately as the deadline for validation and registration nears.
The deadline for the validation and registration of voters is on October 31 this year.
Zamboanga del Sur election supervisor Jossil Macute said that 38,440, which represents 7.17 percent of the total 496,180 registered voters in the province, do not have biometrics.
Macute said that Zamboanga del Sur should have a total of 607,998 registered voters, based on the records of the 2013 mid-term elections.
Macute said the number of registered voters was trimmed down by 111,818 to 496,180 as of July 20 this year following the validation of voters by the Election Registration Board (ERB).
Macute said the names of the 111,818 voters were delisted as some of them failed to cast their vote for two consecutive elections.
Macute added the others were delisted after they were found to be double registrants through the Automated Fingerprint Identification System (AFIS) matching reports, have transferred to other place and have already died.
Meanwhile, Pagadian City Acting Election Officer Anacleta Balinton said 11 percent of the total registered voters in her area do not have biometrics.
Balinton said that 13,607 voters representing 11 percent of the 123,007 registered voters of this city have no biometrics with her office.
Balinton said this city has 126,686 registered voters based on the 2013 election records but was reduced to 123,007 as some of them failed to vote in two consecutive elections, have died, found to be double registrants and have transferred to other places.
The election office of Pagadian City is separate from that of Zamboanga del Sur, which covers the province' 26 municipalities.
By Franklin P. Gumapon (FPG/PIA9)
PAGADIAN CITY, Oct. 2 (PIA) – To preserve the arts and culture of the Indigenous Peoples (IPs) in Zamboanga del Sur, the National Commission for Culture and the Arts (NCCA) has formally opened yesterday its "Schools for the Living Tradition Gallery" along P. Urro st., San Francisco District this city.
The gallery serves as the craft center where the artworks and hand-woven crafts like baskets, mats, hats, textile, etc. are being displayed to popularize the arts and culture of the Subanen, Maguindaoan and other IP groups in the province.
In his message, City Councilor Bievenido Culve said the gallery "is a welcome development for the city," as it showcases the unique arts and crafts of the IPs in the area. "Art is not a form of propaganda; it's a form of truth," Culve stressed.
On the other hand, Regional Director Noemi B. Edaga of the Philippine Information Agency (PIA)-9, commended the NCCA for setting up the said gallery in the city as it would certainly help promote the culture of the IPs.
Mr. Roservirico Tan, chief of the Regional Public Affairs Office (RPAO) of the Department of Environment and Natural Resources (DENR)-9, also reiterated the agency's programs aimed at helping out the IP communities like the National Greening Program, processing of Ancestral Domain Claims and others. While Ms. Margarita Baya of the National Commission on Indigenous Peoples (NCIP)-9 urged the IPs especially the young ones to help preserve their culture by learning and using their dialects, dances, songs, customs and practices. "If we don't do this, where will we be two to five years from now?" she asked.
Also present during the opening of the craft center were representatives from the Department of Education (DepEd), tribal leaders and cultural masters who are engaged in teaching ethnic arts and crafts.
The Dumendingan Arts Guild, Inc., a consortium of local artists, is tasked with manning the said gallery.
By Gideon C. Corgue (FPG/GCC/PIA-Zamboanga del Sur)
PAGADIAN CITY (PIA) – Perseverance, hard work, determination and faith in God are the hallmarks of the seven most outstanding "ZamboSurians 2015."
This year's awardees include Regional Trial Court (RTC) Judge Rolando L. Goan, retired City Prosecutor Reynaldo L. Goan, and retired Judge Edilberto G. Absin all of the justice system category, Leonila F. Tecson of the women empowerment and development category, Bangko Sentral ng Pilipinas (BSP) Deputy Director Ernesto D. Dinglasa of the banking and finance category, Henry L. Tan and Clyton H. Tugonon of the entrepreneurship.
The awardees were feted by no less than Zamboanga del Sur Governor Antonio H.Cerilles in an annual awarding ceremony for outstanding ZamboSurians in recognition of their exemplary performance and achievements in their respective fields of endeavors.
The selection of outstanding ZamboSurians was one of the highlights of the province's 63rd founding anniversary.
Surprised, honored
BSP Deputy Director Ernesto B. Dinglasa said he was surprised and honored to learn he was nominated to the said awards saying, "I am very pleased to receive this award, and it means that I have been recognized as a native of Pagadian City and Zamboanga del Sur."
Dinglasa hails from barangay Balangasan, Pagadian City.
"I never dreamt standing before my 'kababayans' to receive this distinct award, which recognizes my services and achievements in life," Dinglasa told this writer.
Poverty not a hindrance to success
"My perseverance, hard work and faith in God led me to succeed. I realized that even if we are poor, if we have that great determination and perseverance guided by our faith in God we will surely succeed. Indeed, 'poverty is not a hindrance to success'," Dinglasa added.
Champion of people's rights
Lawyer Edilberto G. Absin, who once served as presiding judge of RTC here particularly branch 29 and branch 18, was bestowed the honor for his dedication and passion for the law and dispensation of justice.
Absin, who championed the rights of the people, made sure that the wheels of justice run its course.
"I am really very happy because I was accorded this great honor of being one of Most Outstanding ZamboSurians for 2015. I am so proud that my efforts were recognized by the government officials," Absin said.
Absin, who is now a private practitioner, had served the province for about 28 years starting off with his appointment as the first assistant prosecutor.
He was born in barangay Baloyboan, Pagadian City
Absin said when was a prosecutor he dispensed with justice impartially, without fear or favor.
"When I was a prosecutor, I handled several cases such as the controversial case of father Malalay. I was the one who conducted preliminary investigation until the conviction of the accused," Absin recalled.
Applied Arts
Clayton H. Tugonon, the president and owner of the famous Classical Geometry Export Trading based in Mandaue City, Cebu was an awardee for entrepreneurship category.
Tugunon, a native of Pagadian City, was recognized for his renowned designs indoor and outdoor furniture lamps and furniture accessories. The designs he made have won recognition and awards locally and internationally, making Filipino ingenuity and creativity known worldwide.
"I am very much inspired to receive the award from the provincial government. This is God's best gift for me because it is the first time that a local government unit recognized my significant contributions to our nation's economy."
Tugonon who made his visit to Pagadian in 1989, came home after 26 years to receive the award.
He was also overwhelmed with the recent infrastructure developments that are now happening in the city as well as in the province.
The awardees wore their fabulous Barong Tagalog and Filipiniana outfits, as they received their trophies and plaques of appreciation in a simple but fitting awarding ceremony.