Zamboanga del Sur News May 2015
Jump to navigation
Jump to search
→ → Go back HOME to Zamboanga: the Portal to the Philippines.
A | B | C | D | E | F | G | H | I | J | K | L | M | N | O | P | Q | R | S | T | U | V | W | X | Y | Z
Create Name's page
Regions | Philippine Provinces | Philippine Cities | Municipalities | Barangays | High School Reunions
---
Province of Zamboanga del Sur - Archived News of Zamboanga del Sur
---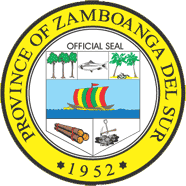 Seal of Zamboanga del Sur Province
Interactive Google Satellite Map of Zamboanga del Sur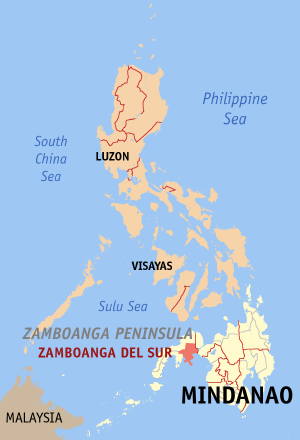 Zamboanga del Sur Map Locator

Municipalities within Zamboanga del Sur

Provincial Capitol of Zamboanga del Sur

Provincial Capitol of Zamboanga del Sur, Santo Niño, Pagadian city
Dietary supplement is a product that contains vitamins, minerals, herbs or other botanicals, amino acids, enzymes, and/or other ingredients intended to supplement the diet. The U.S. Food and Drug Administration has special labeling requirements for dietary supplements and treats them as foods, not drugs.
---
---
Manufacturers and distributors of dietary supplements and dietary ingredients are prohibited from marketing products that are adulterated or misbranded. That means that these firms are responsible for evaluating the safety and labeling of their products before marketing to ensure that they meet all the requirements of DSHEA and FDA regulations.
Lapuyan Falls: The favorite haunt of the fair Subanen maidens of Sitio Baga and all its neighboring areas, usual meeting place with many a young country swain in some secluded cavern beneath the rocky forest lane.

Lakewood, Zamboanga del Sur, Philippines

Village of Pedagan
Wars of ancient history were about possessions, territory, power, control, family, betrayal, lover's quarrel, politics and sometimes religion.
But we are in the Modern era and supposedly more educated and enlightened .
Think about this. Don't just brush off these questions.
Why is RELIGION still involved in WARS? Isn't religion supposed to be about PEACE?
Ask yourself; What religion always campaign to have its religious laws be accepted as government laws, always involved in wars and consistently causing WARS, yet insists that it's a religion of peace?
WHY??
There are only two kinds of people who teach tolerance:
The Bullies. They want you to tolerate them so they can continue to maliciously deprive you. Do not believe these bullies teaching tolerance, saying that it's the path to prevent hatred and prejudice.
The victims who are waiting for the right moment to retaliate. They can't win yet, so they tolerate.

Lintugop, Aurora
Pagadian City, Zamboanga del Sur

Provincial human resource management office of santo niño pagadian city

Civil Service Commision office in santo niño pagadian city
Arrest of Village Councilor for Illegal Gun Possession and 3 Other Wanted Persons
By Police Inspector Dahlan T. Samuddin with report from PO2 Jonas D Macasa Jr. (RPIO9)
Molave, Zamboanga Del Sur - Elements of Molave Municipal Police Station led by Police Inspector Armel Torres conducted a manhunt operation in Barangay Culo at about 9:45 in the morning of May 26, 2015. The operation resulted in the arrest of Colot Bebina y Dumali, 50, a resident of Purok Anibong, Barangay Parasan. Subject person was apprehended by virtue of warrant of arrest for Estafa docketed under Criminal Case Number 2014-10-2903 with recommended bail bond of Php 18,000.00 issued by Judge Jaime Caberte, Regional Trial Court, Branch 23, 9th Judicial Region, this municipality. Accused is temporarily detained at Molave MPS while awaiting court disposition.
Lapuyan Zamboanga Del Sur - Elements of Lapuyan Municipal Police Station led by Police Inspector Roger Bartiana conducted a manhunt operation in Purok Phigempuan at about 7:10 in the evening of May 25, 2015. Arrested was identified as Nieto Kaya y Guindanao, 56, farmer and resident of Purok Phigempuan, this town. Subject person was cuffed by virtue of warrant of arrest for Murder docketed under Criminal Case Number 02-045 issued by Acting Presiding Judge Reinerio B. Ramas of RTC Branch 29, San Miguel ZDS. Accused is temporarily detained at Lapuyan MPS while awaiting court disposition.
Sindangan Zamboanga del Norte - A manhunt operation was conducted by intelligence personnel of Sindangan Municipal Police Station in Brgy. Doña Josefa at about 11:00 AM of May 26, 2015. This resulted in the arrest of Michael Quiñanola y Lanat, 29, resident of said place by virtue of arrest warrant for Violation of Sec 90 of R.A. 8550 (Philippine Fisheries Code of 1998) docketed under CC No. 12472 with bail bond fixed at Php 6,000.00, issued by Judge Nimfa B. Carreon-Padao of 3rd MTC9, Judicial Region, this municipality, dated April 23, 2015. Said accused is now detained at Sindangan Municipal Police Station for proper disposition.
La Libertad, Zamboanga del Norte - A man charged with Illegal Possession of Firearms and Ammunition was arrested during a manhunt operation conducted by La Libertad Municipal Police Station in Barangay Singaran at about 9:45 AM of May 26, 2015. Arrested person identified as John Michael Sulit, 32, a barangay councilor and resident of above-mentioned place, was apprehended by virtue of warrant of arrest docketed under Criminal Case No. 19660 issued by Presiding Judge Cherry Joy C. Concha-Ageas of RTC, 9th Judicial Region, Branch 10, Dipolog City. The said accused is now detained at La Libertad Municipal Police Station for proper disposition.
Wanted Person Killed in Shoot-out with Dumingag Cops
By Police Inspector Dahlan T. Samuddin with report from PO2 Jonas D Macasa Jr. (RPIO9)
Zamboanga Del Sur - A man was killed during a police operation after he allegedly fired a shot to the operating team from Dumingag Police Station in Barangay Mangueles, Mahayag town at about 5:15 AM of May 25, 2015.
Mahayag Police identified the fatality as Benjie Jacosalem. According to reports, during the service of warrant, the accused suddenly fired his gun towards said PNP elements which prompted them to return fire. The victim sustained a gunshot wound and eventually succumbed to it.
RA 7610 Violator in Katipunan, 1 Other Collared
By Police Inspector Dahlan T. Samuddin with report from PO2 Jonas D Macasa Jr. (RPIO9)
Pagadian City, Zamboanga Del Sur - Elements of Labangan Municipal Police Station conducted a manhunt operation in Barangay Sto. Niño at about 5:45 PM on May 19, 2015. This resulted in the arrest of Elvis Ramos y Lavalle, 40, a government employee.
Subject person was arrested by virtue of warrant of arrest for Reckless Imprudence Resulting in Serious Physical Injuries and Damage To Property filed under Criminal Case No. 1561-l with a recommended bail bond of Php 8,000.00 issued by Acting Presiding Judge Norlinda R. Amante-Descallar at RTC, 9th Municipal Circuit Trial Court (MCTC) of Labangan-Tukuran, 9th Judicial Region, Labangan, ZDS issued on April 13, 2015. Arrested suspect is temporarily detained at Labangan MPS while awaiting for commitment order from issuing court.
Katipunan, Zamboanga del Norte - An R.A. 7610 violator was arrested during a police operation carried out by Katipunan Municipal Police Station in Barangay Sanao at about 11:30 in the morning of May 19, 2015. Suspect A. Antenero, 32, resident of Barangay Matam has a pending warrant of arrest for Violation of Section 10a of R.A 7610 docketed under Criminal Case No. 19452 with a recommended bail bond of Php 80,000.00 issued by Presiding Judge Rogelio D. Laquihon of 9th Judicial Region, Branch 7, Dipolog City. The suspect is currently detained at said MPS while waiting for commitment order from issuing court.
Habal-habal driver gunned down in Pagadian City
By Joel Locsin / LBG (GMA News)
A habal-habal (extended motorcycle) driver was gunned down in Pagadian City in Zamboanga del Sur, a television report said Wednesday.
The victim was chatting with a friend when a motorcycle-riding man approached him and shot him, GMA News TV's "Balita Pilipinas Ngayon."
The victim, who was not named in the report, died from a gunshot wound in the head.
Police are looking for clues on the identity of the gunman and the motive for the shooting.
Lapuyan town completes ICS training
By Gideon C. Corgue (FPG/GCC/PIA9-Zamboanga del Sur)
PAGADIAN CITY, May 27 (PIA) – Elected municipal and barangays officials, department heads, representatives from business and religious sectors, and peoples organization of Lapuyan town completed the 3-day Basic Incident Command System (ICS) training held last May 18-21 at Four Queens Resort here.
The ICS is a standard, on-scene all hazard incident management system that enables various response groups to efficiently and effectively manage a single or multiple incidents or even a non-emergency or planned events. It allows users to adopt an integrated organizational structure to match the complexities and demands of any situation without being hindered by agency or jurisdictional boundaries.
Engr. Angelito Casinillo, training officer of the Office of Civil Defense (OCD9) said the training sought to provide the Municipal Disaster Risk Reduction and Management Council (MDRRMC) with the necessary skills in managing emergencies to ensure that disaster risks and impacts are minimized, if not prevented, including natural and human-induced disasters.
Casinillo said the training comprised lectures on the ICS, its organization and staffing, ICS facilities, organizing and managing incidents and events, and other related topics and issues.
Mayor Daylinda Sulong in her message said "ICS training is very important saying that their municipality is vulnerable to natural disaster."
"Importante gyud kaayo nga kaming mga opisyales ug kawani mopailawom ning maong pagbansaybansay tungod kay ang among lungsod dali ra matandog sa mga kalamidad. Adunay duha ka mga suba nga naglatas sa mga barangays. Kung walay hunong ang pag-ulan moawas ang suba ug mokatag ngadto sa ubos nga mga barangay, Sulong explained."
(It is very important that the officials and employees will undergo this training because our municipality is vulnerable to disasters. There are two bridges that traversed the barangays. During heavy rains, the river will overflow and spread to the low-lying barangays.)
"We should be ready at all times because our municipality has experienced flooding, dry spell, landslides, earthquake and human-induced disasters like massacre, and piracy, and others," Sulong added.
Sulong made sure that the concepts and principles of ICS would be applied in their barangays and the same training be cascaded to the 26 Barangay DRRMCs and other emergency responders in the municipality.
1 Wanted for Murder Arrested in Pagadian
By Police Inspector Dahlan T. Samuddin with report from PO2 Radzben S. Jul (RPIO9)
Pagadian City - A man wanted for murder was arrested during the implementation of warrant of arrest carried out by Zamboanga Del Sur Police Office-Provincial Investigation and Detection Management Branch, Pagadian City Police Station and Provincial Public Safety Company – ZDSPPO at the vicinity of Ariosa Street in Barangay San Francisco, Pagadian City at about 10:00 AM of May 24, 2015.
Police Senior Superintendent Sofronio Ecaldre, Zamboanga Del Sur PPO Director, said that suspect Robil Villame Roa alias "Langga" was arrested based on warrant docketed under Criminal Case Number TC-2009-025 duly issued by Executive Judge Sylvia A. Singidas-Machacon of RTC, 10th Judicial Region, Branch 16, Tangub City. During the arrest, the operating team was able to confiscate one caliber .45 pistol with one magazine tucked in the suspect's waist. The arrested person was immediately brought to Zamboanga Del Sur Police Office for proper disposition.
1st Cavalry Squadron joins Brigada Eskwela 2015
By Gideon C. Corgue (FPG/GCC/PIA9-Zamboanga del Sur)
LABANGAN, Zamboanga del Sur, May 25 (PIA) – The 1st Cavalry (Tagapanguna) Squadron, Mechanized Infantry Division, Philippine Army actively participated in the annual school maintenance activity dubbed "Brigada Eskwela 2015" to help ensure that public secondary and elementary schools will be ready for the school opening on June 1.
The "Brigada Eskwela 2015" was conducted by the Department of Education (DepEd) on May 17-21 with the theme, "Tayo Para sa Kalinisan At Kahandaan ng ating mga Paaralan."
1st Cavalry Squadron commanding officer Lieutenant Colonel Charlemagne Batayola Jr. said the troopers along with education stakeholders had contributed their time and effort in ensuring that public school facilities are ready for the forthcoming school opening.
As volunteers, the troopers in working clothes helped in cleaning the surroundings and classrooms of Tabak Elementary School and Upper Pulacan Elementary School, respectively.
"In Tabak Elementary School we painted the classrooms, 250 tables and chairs , repaired furniture, dug compost pits, built perimeter wall and cleaned up the school grounds while in Upper Pulacan Elementary School, we have painted 200 tables and chairs and one multi-purpose hall, repaired 15 classrooms, and provided cleanliness, orderliness, and beautification in the school grounds," Batayola reported.
He added that the units of 1st Cavalry Squadron in Basilan, Ipil, Zamboanga Sibugay, and Jolo also conducted the activity in support of DepEd's annual Brigada Eskwela.
Batayola appealed to the school children to take care and ensure safety of the school facilities.
"Sa mga mag-aaral pananatilihin ninyo ang kalinisan ngg inyong paaralan at huwag kayong gumawa ng bandalismo sa lamesa, upuan, pader at iba pa para magamit ninyo ang pasilidad ng inyong paaralan ng matagalan," Batayola urged.
(To the students, keep your school clean and avoid vandalism in your table, chair, wall and etc. so that you can use the facilities longer.)
Batayola encouraged the education stakeholders to continue showing their untiring dedication and support to the program for the children to attain quality education.
"Naniniwala po ako na ang dekaledad na edukasyon ay makatamtan kung mabigyan natin na magandang facilities ang mga mag-aaral ng kabataan," Batayola concluded.
(I believe that quality education can be achieved if we can provide good facilities for our school children.)
Molave MPS Pounces on Swertres Players
By Police Inspector Dahlan T. Samuddin with report from PO2 Jonas D Macasa Jr. (RPIO9)
Molave, Zamboanga Del Sur - Elements of Molave Municipal Police Station led by Police Inspector Armel Torres, Deputy Chief of Police, conducted an operation against illegal numbers game "swertres" in Purok Ferry, Brgy. Miligan at about 8:00 PM of May 19, 2015.
Suspect identified as Victoriano Rodrigo Divinegrace, 45, bettor, was apprehended while the swertres coordinator named Benjamin Indoc Sr., eluded arrest by jumping off the window of the house leaving behind swertres paraphernalia and bet money. Inventory of the recovered items include Php 1,968.00 bet money, and several swertres paraphernalia. Molave Municipal Police Station is conducting hot pursuit operation against said coordinator.
Panguil Bay rehab underway
By Butch D. Enerio
EFFORTS to rehabilitate and revitalize Panguil Bay, once one of Mindanao's richest fishing grounds, is presently underway with authorities campaigning to remove illegal fishing structures that have partly caused the steady decline of fish catches over the years.
The Panguil Bay Development Council (PBDC), composed of political officials and heads of government agencies coming from Regions 9 and 10, is spearheading the bay's clean up and rehabilitation.
Decades of unabated fishing activity, illegal and destructive fishing practices, such as the use of filter nets and at times, dynamite fishing, have caused fishery resources of Paguil Bay to plunge in terms of catch rates and volume.
The destruction of natural habitat of marine life--mangrove forests converted to fishponds and the dumping of poisonous chemicals coming from fishponds, apart from the increasing human habitation along the shore of the bay, also contributed to the decline.
In the Tangub City area which has the highest number of the illegal fishing structures, the local government unit on April 26, 2015 began dismantling filter nets commonly used by local fisher folk.
The city has an inventory of more than 900 confiscated filter nets.
A filter net, known locally as sanggab, is a cone-shaped mesh of fine nets that is placed and positioned against the current during high tide. It catches fish indiscriminately, even the smallest fry.
It is estimated that there are about 2,000 units of sanggab of varying sizes, lengths and capacities all over Paguil Bay.
Removing these destructive nets from the bay as well as other illegal fishing implements, is a daunting task for the PBDC.
PBDC identified the areas in the towns of Baroy, Tubod, Tambulig, Bonifacio, Aurora, Kolambugan and the cities of Ozamiz and Tangub where these nets are in use by about 800 fisher folk.
Visa Tan Dimerin, BFAR regional director for Northern Mindanao, said that the realization of this endeavor is due to the exercise of political will among the PBDC members and the cooperation from the fisher folk and sanggab operators.
To cushion the displacement of the affected fishermen, the PBDC is looking for ways to provide alternative livelihood to those engaged in the sanggab operations.
Panguil Bay is a small but rich fishing ground that supports the livelihood of thousands of small scale fishermen in Northwest Mindanao, specifically in 10 municipalities and two cities belonging to three provinces – Lanao del Norte, Zamboanga del Sur and Misamis Occidental of Regions 9 and 10.
The bay's jurisdictional structure calls for an integrated management framework for the sustainable development of its fishery resources.
Over the years, Panguil Bay has been subjected to the divided governance among the municipalities, unregulated resource uses, and minimal interventions. The lack of holistic resource and environmental management program poses the challenge for the sustainability of this natural resource and the livelihood of the marginalized fisherfolk.
The earliest assessment of Panguil Bay fisheries was conducted by the Mindanao State University-Naawan (MSU-Naawan) in 1982, followed by a series of assessments in 1990-1991, 1995-1996 and 2005 under the Fisheries Sector Program and Fisheries Resource Management Project of the Department of Agriculture-BFAR.
In a paper, "Panguil Bay Fisheries Over the Decades: Status and Management Challenges" published in 2009 and prepared by Jaime U. Jimenez, Asuncion B. De Guzman, Cesaria R. Jimenez and Rodrigo E. Acuna of the MSU-Naawan Institute of Fisheries Research and Development, revealed that significant changes in the bay's fisheries have occurred in the past years.
Panguil Bay is historically a rich fishing ground, particularly of the three main groups of fishery resources- finfish, mollusks and crustaceans (shrimps and crabs), which are the most commercially harvested.
The MSU-Naawan paper said that in a comparative profile of crustacean production in Panguil Bay in 1991, 1995-96 and 2005, showed that catches had been dwindling progressively over the span of 14 years. Overfishing as a result of increasing fishermen population, proliferation of gear varieties, and export of these resources over the decades are some of the factors that have contributed to the decline of this marine resource.
The paper further noted that the abundance of juvenile, sexually immature catches of sardines, anchovies, shrimps and bivalves in 2005 suggests that many fish resources of Panguil Bay are biologically overfished. Growth overfishing – the catching of small pre-adult fish- in sardines and anchovy is particularly alarming as these fishes form the bulk of the small pelagic catch around the mouth of the bay.
The worst scenario is in the catching of juvenile shrimps with the use of highly efficient fine mesh nets in the inner parts of the bay. The continued harvesting of small, juvenile organisms can severely threaten their future population, and eventually, the sustainability of the bay's fishery resource.
The illegal structures have been in the bay for decades, because for the fisherfolk, sanggab is the most practical gear to fish in the area. BFAR estimated that a sanggab, 10 years ago, can easily catch and harvest about 200 kilos, specially of fish, crabs and prawns. The catch dwindled as the number of sanggab and other illegal gears increased. A sanggab today could hardly harvest a kilo of prawn.
Tangub City is the first to initiate and enforce the removal of the filter nets. The city officials have agreed and allocated P7 million for the affected workers and fishermen and their families will receive assistance for four months, after which it is expected that they will already have an alternative livelihood.
Narciso Minguito Jr., BFAR-10 officer in charge for Marine Fisheries Section, said that the use of sanggab in Panguil Bay is highly illegal considering that it operates without a permit; it hampers vessel navigation and the use of fine mesh nets.
Minguito said that although some of the municipal mayors already agreed to remove illegal fishing structures in their respective areas, they have asked for time until they can identify alternative livelihood for the affected fisherfolk.
Dimerin said that the absence of illegal fishing gears, and when fishing is regulated, coupled with environmental interventions such as the reforestation of mangrove, it is expected that the fishery resource in Panguil Bay would again be in abundance.
"When over fishing and the use of illegal gears are stopped, it will only take four to six months and Panguil Bay's fishery resource would again be in abundance," Dimerin said.
"It is not too late and Panquil Bay can still be revived. What is needed is the cooperation and discipline among stakeholders."
Bayog town supports "Brigada Eskwela 2015"
By Claro A. Lanipa (FPG/CAL/PIA9with reports from Bernadine Gabawan, Bayog PIO)
BAYOG, Zamboanga del Sur, 22 May – The municipal government here led by Mayor Leonardo Babasa Jr. has joined the annual Brigada Eskuwela 2015 known as National Schools Maintenance Week starting May 18-23.
Two hundred eighty five municipal officials and personnel participated in the Brigada Eskuwela on Tuesday at the Bayog National High School, the largest secondary school in the municipality and second biggest national high school in terms of population in the province.
Joining the municipal officials are the personnel of the Philippine National Police (PNP), Bayog Police Station and local residents.
This is the second time that the municipal officials and personnel shared their time and effort in the preparation of the school facilities for the upcoming opening of classes for school year 2015-2016.
The group was not only involved in cleaning the entire surroundings of the school but also in the hauling of sand and gravel to cover the muddy portion of the school premises and in the painting of the classrooms and roofs.
With this noble undertaking, Mayor Babasa believes it would help promote the values of volunteerism and cooperation among the members of the community.
On the other hand, the same group also conducted the same activity at the Bayog Central Elementary School last May 21.
Both schools in this municipality aspire to get the award as one of the best implementing schools not only in the region but in the entire country as well.
Wife of ex-Pagadian City mayor elated over her release from detention
By Hirohito D. Cadion [(PNA), CTB/TPGJR/HDC]
PAGADIAN CITY, Zamboanga del Sur, May 21 (PNA) – Priscilla Ann, the wife of former city Mayor Samuel Co said her prayers were answered after the court ordered her release from detention at the National Bureau of Investigation (NBI).
The Manila Regional Trial Court (RTC) Branch 14 has ordered the release of Co on Wednesday after she was able to post a PhP500,000 bail for the case of syndicated estafa.
"Thank you God for granting my prayers, for having my freedom," Co said over a phone interview Thursday in reaction to her release. She is at her Manila residence when interviewed.
"We are not guilty and the people in Pagadian (City) know that we are also victims of Aman Futures pyramiding scam," she said.
Co and her husband have been detained since 2013 after they were arrested in Ashton 2 Serendra in Taguig City on charges for syndicated estafa.
The charges against the couple stemmed when they were implicated in the Aman Futures pyramiding scam.
Landslide isolates interior barangays in Pagadian City, destroys PHP300-T crops
(PNA), FFC/TPGJR/HIROHITO D. CADION/EBP
PAGADIAN CITY, May 20 (PNA) -- The City Disaster Risk Reduction and Management Council (CRRRMC) said Wednesday that the road leading to the five interior barangays is now passable to all modes of transportation after they were isolated by a landslide.
Haron Damada, CDRRMC coordinator, said they have completed the clearing operations around 5 p.m. Tuesday along the road of Barangay Lower Sibatang, this city.
Damada said the road of Lower Sibatang was closed to vehicular traffic by a landslide around 9 p.m. Monday spawned by two-day moderate but continuous downpour.
Damada however said the incident was only reported to his office Tuesday by the Lower Sibatang barangay officials.
He said the landslide have isolated the interior barangays of Dampalan, Diborok, La Suerte, Lison Valley and Lourdes.
He said the incident have destroyed an estimated PHP300,000 worth of agricultural crops such as banana, coconut, fruit-bearing trees and corn field.
He said the landslide also partially destroyed the Lower Sibatang National High School but no houses were affected and no casualty reported.
He said there was no casualty since they have already advised the residents to vacate the place as the barangay of Lower Sibatang has been identified as a landslide prone area during the risk assessment they have conducted earlier this year.
PNVSCA announces 2015 Search for Outstanding Volunteers
By Franklin P. Gumapon (FPG/PIA-9)
PAGADIAN CITY, May 19 (PIA) – Regional Director Teresita Socorro C. Ramos of the National Economic Development Authority (NEDA)-9 has announced that the Philippine National Volunteer Services Coordinating Agency (PNVSCA) is now accepting nominations for the 2015 Search for Outstanding Volunteers (SOV).
The SOV, which is a yearly highlight of the National Volunteer Month celebration every December, is open to individuals and organizations providing volunteer assistance in the country.
The search seeks to recognize the exemplary performance and dedication to services of Filipino volunteers across the nation in building strong communities and empowering lives.
"It also serves as a platform for promoting and nurturing volunteerism as a time-enduring tradition and a significant component of the Filipino way of life," the PNVSCA announcement said.
Nomination forms can be downloaded at www.pnvsca.gov.ph and for region 9 the duly accomplished nomination forms shall be submitted to the regional office of NEDA-9 at Zamboanga del Sur Provincial Government Center, Dao, Pagadian City on or before June 30 2015.
It could be recalled that in the 2014 SOV, a certain Mark David O. Cerezo together with his Pinoy Malikhain team emerged as national winner for the individual youth category for conducting stress debriefing to the youth-victims of typhoon Yolanda in Samar and Leyte provinces.
Other winners for the individual category were Datu Lamberto Delfin of Kidapawan City for his outstanding achievements as a culture master and peacemaker and Manuel P. Vallejo of Davao City for his continuous compassion and commitment in volunteering for the youth despite being unreciprocated.
For the "Organization Not-for-Profit" category, the winners were the Kapisanan ng mga may Kapansanan ng Nueva Viscaya, Ugnayan ng Pahinungod of the University of Philippines-Manila and Muntinlupa Junior Rescue Team.
CHO offers free HIV testing in selected barangays
By Gideon C. Corgue (FPG/GCC/PIA9-Zamboanga del Sur)
PAGADIAN CITY, May 18 (PIA) – The City Health Office (CHO) conducted free human immunodeficiency virus (HIV) testing in five barangays here during the National HIV Testing Week on May 11-15.
HIV/AIDS coordinator Carleen Jerusalem said the free HIV screening was conducted in barangays Dumagoc, Kawit, Lumbia, Sto. Nino and Santiago.
Jerusalem said the CHO also provided social hygiene services in these barangays as part of the DOH's relentless campaign against HIV and AIDS.
The weeklong activity culminated on Friday with a candle lighting ceremony in support of the 32nd International AIDS Candlelight Memorial at the Taclobo Stage, Plaza Luz here in the city, giving respect and honor to those who died due to AIDS.
Various advocates led by the DOH and CHO attended the event to give hope to those who are suffering from the disease and to remember the victims.
City Health Officer Dr. Noel Ceniza said the CHO had observed the HIV/AIDS candlelight memorial, as Pagadian City has already an HIV/AIDS victim.
"This ceremony is fitting because we have an HIV/AIDS victim who died of the dreaded disease and we have several cases of HIV positive here," Ceniza announced.
Ceniza said the HIV problem in our country could not be resolved if we would not intensify our HIV prevention efforts. "HIV transmission rates will continue to rise if we do not act decisively," he stressed.
Ceniza said with the DOH's launching of the free HIV testing, persons who are suffering from the disease can be easily diagnosed and be treated to prolong their lives.
Meanwhile, Clarissa Jose, regional HIV/STD coordinator in her message said one should avoid having a risk behavior adding that there is no cure for HIV.
"There is no cure or vaccine to prevent HIV. The only way people can prevent infection from the virus is to avoid high-risk behaviors putting them at risk of infection, such as having unprotected sex or sharing needles," Jose explained.
Jose was very happy to see the people in the said barangays actively support the campaign.
"I am very happy to see people from these barangays for actively participated in the free HIV testing. In fact, lot of them underwent the testing to know whether they are HIV positive or negative," Jose concluded.
Zambo Sur consumers complain of excessive charges despite brownouts
By Bong Garcia
PAGADIAN CITY — The City Council here has summoned officials of the Zamboanga del Sur Electric Cooperative-1 (Zamsureco-1) for a dialogue to shed light on the sudden increase in consumers' electric bills despite the long hours of rotational brownout daily.
Councilor Arnold Gavenia, chairman of the committee on public utility, initiated the move through a resolution following receipt of numerous complaints about sudden increase of electric bills from the Zamsureco-1 member-consumers despite the imposition of eight to 10 hour daily rotational brownout.
Gavenia said the Zamsureco-1 officials are summoned to appear before the City Council during its regular session on Tuesday, May 19, to shed light on the matter.
Also invited to appear on Tuesday are the Zamsureco-1 complainant member-consumers as well as other concerned stakeholders.
"The complaint of the member-consumers should be acted upon immediately by the august body so that Zamsureco-1 can explain what is really happening, why there is an increase in the electric bills," Gavenia said.
He said most of the complainants cited their latest electric bills have increased by as much as 25 percent compared from their previous billing when the daily rotational brownout has not yet been imposed.
The cause of the daily rotational brownout is the decline of power supply from the Mindanao grid.
Gavenia said the members-consumers were also dismayed since the Zamsureco-1 did not properly addressed their complaints during the week-long Municipal Annual General Membership Assembly (MAGMA) 2015 called by electric cooperative.
DTI holds 5-day caravan
By Bong Garcia
THE Department of Trade and Industry (DTI) is conducting a five-day 'Balik Eskwela Diskwento Caravan' in Zamboanga del Sur, a DTI official said.
Maria Socorro Atay, DTI-Zamboanga del Sur director, said the caravan was launched on Friday in the village of Poblacion in the town of Aurora.
Atay said the caravan will visit Poblacion village, Sominot on Sunday (May 17), Poblacion village, Mahayag (May 19), Poblacion village, Guipos (May 22), and Poblacion village, Kumalarang (May 24).
The caravan aims to bring the school supplies as well as basic and prime commodities at discounted prices to the doorsteps of the low-income earning families in the far-flung areas of Zamboanga del Sur, she said.
She also encouraged the public to avail of the discounted prices, which ranges from 10 to 20 percent from the original prices of the products, during the caravan.
DFA sets mobile processing of passports in Pagadian City
(PNA), LAP/RCK/TPGJR/HIROHITO D. CADION
PAGADIAN CITY, Zamboanga del Sur, May 15 (PNA) – The Department of Foreign Affairs through the Zamboanga Consular Office in partnership with the local government is holding a one-day mobile processing of passports in this city.
Leah Agonoy, city government information office head, said Friday the mobile passport processing, which is set to be held on June 20, is part of the week-long activities of the 46th founding anniversary of this city.
The week-long anniversary celebration activities is from June 12 to June 21.
Agonoy advised the public who wanted to avail of the mobile passport processing to be ready with their requirements on or before June 20.
She said the list of requirements can be viewed through http://www.passport.com.ph/requirements.
She said the mobile processing of passports here is aimed to help the public lessen the expenses in securing a passport.
FEATURE: Bayog town turns 48, pushes for environmental protection, peace promotion, people empowerment
By Claro A. Lanipa (FPG/CAL/PIA9)
BAYOG, Zamaboanga del Sur - A bustling town nestled in the green valleys surrounded by verdant hills and mountains is now pursuing certain programs to preserve and protect its environment, develop its people and promote lasting peace for progress and development.
This is now the focus of the municipal leadership under the aegis of Mayor Leonardo Babasa Jr., as Bayog town marked its 48th founding anniversary last May 8.
Banking on the relentless support and cooperation from the municipal and barangay officials, the business community and the people, Mayor Babasa vowed to steer this interior municipality of Zamboanga del Sur to tangible growth and development where the environment nurtured and preserved.
The beginning
It was in 1953 when a large number of immigrants started settling permanently in Barrio Bayog, which was then sparsely populated by the natives called "Subanen." This village was part Malangas town.
Bayog was adopted as the official name of the barrio, as "Bayog" trees abound in the locality.
On November 14, 1964, Bayog was created into a municipality through Executive Order No. 112 by then President Diosdado Macapagal. However, on February 15, 1966, the infant municipality was dissolved and reverted to its former status and became one of the barangays of the municipality of Buug by virtue of a Supreme Court decision in a petition filed by then Congressman Emmanuel Pelaez stating that "the creation of a new municipalitythrough an executive order was against the law as the same was the sole prerogative of the Congress."
Finally, Bayog was born into a separate and distinct municipality on May 8, 1967 by virtue of Republic Act 4872 authored by the then Representative Vincenzo Sagun of the lone district of Zamboanga del Sur.
Through the years, its growth weathered numerous obstacles and various challenges to reach what Bayog is today.
Today, Bayog is a third class municipality belonging to the province's second congressional district.
Mayor Babasa, who is now on his second term as the town's chief executive, has been grateful and elated over the support and cooperation of his constituents over the years.
"Let us not forget to pay tribute and give honor to our former leaders who help transformed our town of what it is at present," he said.
This year's founding anniversary theme is " Kinaiyahan Amumahon, Kalinaw Palungtaron, Katawhan Palagsikon aron Kalamboan Maangkon" (Preserve the Environment, Promote Peace, Motivate People for Progress)
"Our anniversary theme always involved three things: environment, people and peace which means that the people needs the environment and peace so that progress and development that we always dream off will be attained in our community," Babasa pointed out.
"Let us continue to protect and preserve our environment. Let peace and order always prevail now and in the future so that all of us not only the municipal officials, barangay officials, and the municipal employees but everybody residing in this municipality will attain progress and growth that all of us want to achieve in the future," the mayor urged his constituents.
To highlight the annual celebration, a Palad-Palad Festival was conducted as the people's expression of gratitude and thanksgiving for all the blessings they received in the previous years, as they hope to receive the same in the coming years.
The festival, which is a showcase of local tribal dances with colourful costumes matched with props made of indigenous materials, was participated in by the high school students of the municipality's 28 barangays which were grouped into clusters.
NAPC identifies 3 Zambo Sur towns as ASAPP beneficiaries
(PNA), FPV/TPGJR/HIROHITO D. CADION
PAGADIAN CITY, Zamboanga del Sur, May 13 (PNA) – The National Anti-Poverty Commission (NAPC) has identified three of the 26 towns of this province as beneficiaries in the implementation of the Accelerated and Sustainable Anti-Poverty Program (ASAPP).
This as the three towns, namely Aurora, Kumalarang and Mahayag, have been identified as areas with high poverty incidence based on the household survey conducted by the Department of Social Welfare and Development (DSWD).
The survey showed the poverty incidents of the three areas are as follows: Aurora, 60.2 percent; Kumalarang, 61.7 percent; and, Mahayag, 62.5 percent.
Rosevirico Tan, Department of Environment and Natural Resources (DENR) information officer, said Wednesday the projects the three municipalities would receive through ASAPP will depend on the needs of the towns or would be based on the submitted project proposals.
The DENR has been designated as convenor-agency and delivery manager to lead the implementation of ASAPP here in the region as agreed by the Human Development Poverty Reduction Cluster (HDPC).
Tan together with the different concerned government agencies, civil society organizations and business community recently conducted a workshop focused on making the rural poor technically and behaviorally capable for self-reliance.
EMB-9 chief lauds Bayog town for establishing MRF
By Gideon C. Corgue (FPG/GCC/PIA9-Zamboanga del Sur)
BAYOG, Zamboanga del Sur, May 12 (PIA) – The Environmental Management Bureau (EMB)-9 and the municipal government here have formally opened the Material Recovery Facility (MRF) building erected at this town's Agro-Tourism Park.
EMB-9 Regional Director Jacqueline Caancan said Bayog was one of the recipient-municipalities of a financial assistance from the EMB through the National Solid waste Management Commission (NSWMC) for MRF acquisition in 2014 amounting to P250 thousand.
Caancan said the NSWMC had identified Bayog as one of municipalities in the region to receive the MRF financial assistance for calendar year 2014 in order to increase the waste diversion rate and strengthen the town's waste management practices.
"Part of the EMB's programs is to support the local government units (LGUs), which have submitted their 10-year solid waste management plan by providing them material recovery facilities.
Caancan lauded the municipal leadership for playing the key role in the implementation of Republic Act (RA) 9003, otherwise known as the Ecological Solid Waste Management Act of 2000, and highlighting the solid waste management initiatives.
For his part, Mayor Leonardo Babasa Jr. thanked the EMB for the support extended to the municipality saying "the facility is needed in the implementation of our solid waste management program."
With the MRF, the municipality will now strictly implement waste segregation in support of RA 9003.
Babasa said the LGU adopted the best environmental practice by doing proper segregation, collection, transport, storage and disposal of solid waste.
"We have also encouraged active participation from the public and private sector in the implementation of solid waste management program," Babasa concluded.
1 of 5 suspects in P5.5-M pawnshop heist arrested
By Daryl T. Jabil
HOPING he could escape, Mario Remetre ran to the rice field and fired his gun at chasing policemen until he was shot in the chest and wrist, leading to his arrest in Barangay Capalaran, Tambulig, Zamboanga del Sur last Friday afternoon.
The 42-year-old Remetre was tagged one of the men who allegedly robbed P5.5 million worth of jewelry from My Gold Jewelry Store on Colon St. in Cebu City last April 25.
He was also allegedly involved in the P1.9-million robbery of the E-Bingo Club at the City Times Square in Mandaue City last March 23, said Police Regional Office 7 Director Prudencio Tom Bañas.
Cooperation
Remetre, who hails from Zamboanga del Sur, said he is a member of the Florida-Remedios Robbery Group, but he refused to comment on his alleged involvement in the robbery in My Gold Jewelry Store.
"Mo-cooperate na lang kos pulis kasi kilala ko silang lahat na kasama ko, iyan lang ang masasagot ko ngayon (I'll cooperate with the police because I know all my colleagues, that's my answer for now)," Remetre said.
The group's leaders are Michael "Budlat" Florida, former member of Monopollo Robbery Group, and Ruel "Yoyong" Remedios, former member of the Alferez Robbery Group.
Before he joined the group in 2012, Remetre was a security guard.
Police recovered his identification card from Mandarin Security Agency.
"Daghan na siyang mga pawnshop o banks na pinagsilbihan so daghan na sad siyag mga security guard nga naamigo (He had served in a number of pawnshops and banks, so he must have befriended many security guards there)," Bañas said.
No fingerpointing
Remetre, though, declined to comment whether his group connived with the employees of My Gold.
"Mahirap magbintang sa tao, kawawa naman (I couldn't bring myself to point a finger at them)," he said.
He said his children and wife did not know he was into robbing stores and banks.
Operatives of the Regional Intelligence Division 7 and Regional Special Operations Group 7 headed for Zamboanga del Sur last Wednesday.
They had a pending warrant for Remetre's arrest issued by Regional Trial Court Judge Suceco Arcamo in Tagbilaran City, Bohol.
Remetre was also allegedly involved in the robbery of Oro China Jewelry and Pawnshop in Tagbilaran City on Aug. 28, 2012.
When the operatives arrived in Ozamis City last Thursday, local police confirmed that the suspects in the robbery of My Gold Jewelry Store were somewhere in Zamboanga del Sur.
They then coordinated with the Provincial Intelligence Branch of Zamboanga on Friday and found out that Remetre was staying in Tambulig, his hometown.
When police found Remetre later that day at 3:10 p.m., the suspect tried to flee. He ran to the rice field near his house and engaged the operatives in a shootout.
The exchange of fire lasted 10 minutes. It stopped when Remetre's .45 pistol conked out and his right chest and wrist were grazed by bullets.
He was brought to three medical centers in Zamboanga del Sur and Ozamis City before he was brought to Cebu last Saturday.
Ongoing pursuit
Police identified Remetre as the one who wore a surgical mask and a large sling bag during the My Gold heist, as captured by the store's closed-circuit television cameras.
His group also allegedly robbed jewelry stores and remittance outlets in Ozamis City, Pagadian City, Bacolod City and Manila.
Bañas said the hot pursuit against four other colleagues of Remetre, one of whom is from Luzon while the rest are from Mindanao, is ongoing.
Bañas urged business establishments to refrain from letting their security guards do other duties other than keeping the store safe.
"Iyang mga security guards natin goal nila (Their goal is the) security of our establishment wag gawing (don't turn them into a) water boy, janitor," Bañas said.
Bañas said Remetre will be brought to Bohol to face the robbery charges filed against him in 2014.
Cebu City Intelligence Branch Chief Romeo Santander, in a separate interview, said they are ready to file charges against the suspects of the robbery in My Gold Jewelry Store.
Army chief lauds Tabak for keeping peace, stability in ZamPen region
By GIDEON C. CORGUE (FPG/GCC/PIA9-Zamboanga del Sur)
LABANGAN, Zamboanga del Sur – The 1st Infantry (Tabak) Division, Philippine Army was lauded for its outstanding contributions to peace, prosperity and progress in the region.
Lt. Gen. Hernando Iriberri, commanding general of Philippine Army (PA) in his message delivered by MGen. Rodolfo Demosthenes Santillan, PA's vice commander, during the 79th founding anniversary of Tabak Division on Tuesday at the division grandstand, Camp Major Cesar Sang-an in Barangay Pulacan here said "the leadership of Philippine Army salutes the troopers in its long, faithful and courageous service to the unit."
" I proudly salute the leadership of the Tabak division especially the officers, enlisted personnel, civilian personnel, and stakeholders for their contributions to achieving peace in Zamboanga Peninsula (ZamPen) region and its neighboring provinces.
"By your faithful service, you earned the respect and admiration of our fellow Filipinos," Irriberri added.
"I convey the gratitude to my fellow soldiers for your continued outstanding service and fulfillment of pledge to the nation. I also take this opportunity to recognize our fellow soldiers who offered their lives for the accomplishment of Tabak's mission," he declared.
"Ang tema ng inyong pagdiriwang ngayon 'Tapat Na Nanungkulan Tungo sa Mapayapa at Maunlad Na Bayan', ay isang panata sa matayog ninyong kasaysayan at magiting ninyong serbisyo tungo sa kapayapaan at kaunlaran," he said.
(Your theme, "Sincere service for a peaceful and progressive country," is a pledge for your long history and your continued gallant service in attaining peace and development.)
As a tradition, the Army chief awards a number of service personnel for their bravery and distinguished service in every anniversary celebration.
"Sixteen deserving military personnel were awarded for their unflinching devotion and dedication to the cause of the nation," Iriberri announced.
"The awardees exemplified the best that we can in the pursuit of peace and in defense of our people. Their accomplishments remind us of the pledge we made and the duty to defend the country," Irebiri pointed out.
Among those present during the celebration were the provincial governors and congressmen of the provinces of Zamboanga del Norte, Zamboanga del Sur, Zamboanga Sibugay, Misamis Occidental and Lanao del Sur.
LTO deputizes additional batch of policemen in Pagadian City
(PNA), LAP/TPGJR/HIROHITO D. CADION
PAGADIAN CITY, Zamboanga del Sur, May 8 (PNA) -– The Land Transportation Office (LTO) has deputized another batch of policemen to assist them in the implementation of Republic Act 4136 otherwise known as the Land Transportation and Traffic Code in this city.
Johan Macaumbos, LTO district chief, said Friday the second batch of policemen deputized by his office composed of nine personnel from the local police station.
Macaumbos said they completed Thursday their two-day training on Republic Act 4136 and other traffic rules and regulations, which is a requirement before the LTO can deputize policemen to assist them.
"We need more policemen to be deputized by the LTO due to the high incidents of vehicular accident along the national highway and within the city streets," Supt. Glen Dulawan, local police chief, said.
Dulawan disclosed that 40 percent of the 491 cases of physical injuries they recorded last year were caused by vehicular accidents.
Dulawan said they are conducting a half-day seminar every Friday for motorists caught violating traffic rules and regulations aimed to reduce cases of vehicular accidents
The deputation of the nine policemen has brought to a total of 19 policemen deputized by the LTO.
The first batch the LTO has trained last month composed of 10 policemen.
Palad-Palad Festival highlights Bayog town's 48th founding anniversary
By Gideon C. Corgue (FPG/GCC/PIA9-Zamboanga del Sur)
BAYOG, Zamboanga del Sur, May 8 (PIA) – The municipality of Bayog marks its 48th founding anniversary today featuring street dancing competition locally known as "Palad-Palad Festival".
Palad-Palad Festival, which is held annually showcases tribal dance and music with the participants in indigenous costumes.
Bayog, a third class municipality located some 78 kilometers from Pagadian City, became the 29th municipality of the province on May 8, 1967, by virtue of Republic Act No. 4872 authored by the then congressman Vincenso Sagun.
Mayor Leonadro Babasa Jr. said the town's 28 barangays, which are grouped into four clusters participated in the festival, each depicting the culture, tradition and way of life of the tribes living in the municipality through dances.
Almost 300 dancers composed mostly of high school students dressed in colorful and outlandish costumes show off their dancing skills to the delight of the audience.
In the three-hour showdown, cluster 2 barangays-Kahayagan, Dipili Pulangbato, Dimalinao, Bantal, Liba, and Conacon-emerged as grand prize winner, taking home P80 thousand.
Cluster 4 consists of Balukbahan, Bobuan, Caoayan, Datagan, Deprorehan, Matin-ao and Sigacad bagged the second prize of P60 thousand.
Cluster 3, which comprises Poblacion, Matun-og, Camp Blessing, Supon, Kanipaan, Baking and Dagum was declared second runner up and took home P40 thousand.
While Cluster 1, composed San Isidro, Depore. Balumbunan, Lamare, Salawagan, Damit and Depore, was adjudged third runner up and received P30 thousand.
Cluster 2 was chosen by the judges as best in headdress, while the 19 year-old Sheena Mejares of cluster 4 was chosen as festival queen.
NGAs, LGUs convene for ASAP program implementation
By Claro A. Lanipa (FPG/CAL/PIA-9)
PAGADIAN CITY, May 7 (PIA) – National Government Agencies (NGAs) involved in the implementation of the Accelerated and Sustainable Anti-Poverty Program (ASAP) led by the Department of Environment and Natural Resources convened here recently to discuss the implementation of the said program.
DENR-9 Regional Director Arleigh J. Adorable, ASAP lead convenor in the region, said the said program is the product of the survey conducted by the Human Development and Poverty Reduction Cabinet Cluster and NEDA Board-Social Development Committee to address the poverty problem in the country to achieve inclusive growth among the populace.
Ten provinces across the country were identified as pilot areas with high number of poor families, but not necessarily the poorest provinces for the implementation of this program, namely, Pangasinan, Quezon, Camarines Sur, Negros Occidental, Iloilo, Cebu, Leyte, Zamboanga del Sur, Davao del Sur and Sulu.
In Zamboanga del Sur, the municipalities of Mahayag, Aurora and Kumalarang were identified as potential areas to be developed and be converted to economic hub that can be radiated to other provinces or municipalities.
On the other hand, NEDA-9 Assistant Regional Director Phlorita Ridao in her presentation disclosed that the over-all goal of ASAP is to sustainably address the unfinished business of reducing poverty in the last 500 days of the Aquino administration, which is to hit our Philippine Development Plan (PDP) target of reducing the poverty incidence of the country to 18-20 percent.
Present during the meeting was the chairman of ASAP and focal point person of the Human Development and Poverty Reduction Cabinet Cluster and NEDA Board Social Development Committee Undersecretary Patrocinio Jude Esquerra III together with the vice chairman, NEDA Assistant Secretary Michelle Angelica Go, who presided over the meeting.
The regional directors and representatives of DENR, NEDA, DOLE, TESDA, DOH, DepEd, DSWD, DA,DILG, DAR, PCA, BFAR, NYC, CHED and PIA came to participate in the said meeting.
Provincial Administrator Anthony Padayhag together with some provincial officials, Mahayag Mayor Lorna Espina, Kumalarang Mayor Eugenio Salva and Planning Officer Leo Acenas representing Mayor Boen Dorotheo Cabahug of Aurora town turned up in the said gathering.
Subanen tribe leader bares rampant illegal mining in Zambo Sur
(PNA), LAP/TPGJR/HIROHITO D. CADION
PAGADIAN CITY, Zamboanga del Sur, May 6 (PNA) -– A Subanen tribe chieftain has expressed alarm over the rampant intrusion of illegal miners within their ancestral domain in this city and in the nearby towns of Sominot and Labangan.
Timuay Langhap Rio Olimpio Lingating of the Subanen tribe claimed Wednesday the concerned government agencies are not lifting a finger to investigate and stop the intrusion of illegal miners despite their request through a resolution.
Lingating said the resolution they adopted earlier was addressed to the Department of Environment and Natural Resources' (DENR) Mines and Geosciences Bureau and National Commission on Indigenous Peoples (NCIP) and other concerned agencies.
Lingating said it pains him to see the unabated and rampant intrusion of illegal miners since he is instrumental in the acquisition of the Subanen's Certificate of Ancestral Domain Title (CADT).
The ancestral domain of Lingating's group, known as the Pikumpungan Gataw Tebed, Inc., encompasses Barangays Lourdes, La Suerte, Dampalan, Deborok and Lower Sibatang, this city; Barangays Datagan, Bag-ong Baroy, Lumangoy, Picturan, and Sawa, Sominot; and, Barangays Noboran, Cogonan, Binayan, and Langapod Labangan.
Specifically, Lingating said illegal mining operations are rampant in Barangay Lourdes and a processing plant has been constructed in Barangay Deborok.
"Miners come and go but the Subanens will remain and stay forever in these areas because this is what we call our home, our ancestral domain handed to us by our forebears. We have to protect it at all cost. If they will not heed our call to stop, we will find ways to make them stop," Lingating said.
He said the intrusion of the illegal miners within the ancestral domain is prohibited under the Indigenous Peoples Rights Act (IPRA) of 1997 and "it is punishable by law."
Lingating suspects that "power personalities" could be behind the illegal mining activities the reason why it remains unabated.
DAR names new director for Region IX
(PNA), RMA/TPGJR
ZAMBOANGA CITY, May 5 (PNA) – The Department of Agrarian Reform (DAR) has new regional director here in Region IX.
This, as Julita Ragandang, who has served as regional director for 10 years, has relinquished her post to Eng'r. Felix Aguhob in a recent simple turnover ceremony held in this city.
Atty. Ramon Madronal, DAR assistant regional director, paid special tribute to Ragandang for her contribution to transform and improve the lives of the Agrarian Reform Beneficiaries (ARBs) here in the region.
Aguhob expressed delight and lauded Ragandang for the remarkable achievements during her term as regional director here in the region.
"The only permanent thing in this world is change, and I' am ready for this challenge," Agbuhob said.
He noted that one must be respectful, skillful and dedicated to public service in order to win the respect and admiration of the people.
He pledged his fullest commitment as he assumes the responsibility to implement the Comprehensive Agrarian Reform Program in the region as the new regional director.
Ragandang said she had no regrets leaving the post though she faced numerous challenges during her administration.
Ragandang said she was proud to leave with clean hands, noting that her legacy to be astute and diligent public servant will forever remain in the hearts of the people she worked with.
Ragandang has been assigned as the new regional director of CARAGA Region.
The turnover ceremony was attended by key officials and employees of DAR from the provinces of Zamboanga del Norte, Zambongadel Sur, Zamboanga Sibugay and DAR officials and representatives of Region X.
DOLE, TIPC lead labor day celebration in Pagadian City
By Claro A. Lanipa (FPG/CAL/PIA-9)
PAGADIAN CITY, May 4 (PIA) – The Department of Labor and Employment (DOLE)-Zamboanga del Sur Field Office in coordination with the Tripartite Industrial Peace Council (TIPC) spearheaded the observance of Labor Day last Friday, May 1, at the city's covered court here.
To highlight the celebration, over P800 thousand DOLE's Integrated Livelihood and Emergency Employment Program (DILEEP) livelihood funds and more than P700 thousand worth of kabuhayan starter kits were turned- over by DOLE-Zamboanga del Sur field Office officer-in-charge Camilo Encilla Jr. to four people's organization in the province and 63 parents of child labor workers in this city.
In his welcome remarks, TIPC vice chairman Levi Cabatcha said "it is in this celebration that we give honor to our workers either white-collar job, professionals, skilled workers and all other types of laborers to include the kasambahay (household help) workers."
"We consider them the living heroes, for they are the backbone of our society in the upliftment of our socio-economic development and progress," Cabatcha emphasized.
"In other words, they are our partners in economic growth and stability in order to become globally competitive in terms of manpower and production in the near future," he added.
Meanwhile, TIPC chairman Mayor Romeo Pulmones said in his message as read by Public Employment Service Office (PESO) Manager Virginia Almerol that "with the prevailing economic uncertainties, his administration is finding ways and strategies with regards to providing employment and livelihood for our constituents."
"Employment and livelihood opportunities for the city's unemployed sector is one of the top priorities of this administration since I assumed office in 2013," Pulmones stressed.
"We want jobs wherein workers can grow as persons and develop positive attitudes and habits in the context of this year's theme - Disenteng Trabaho at kabuhayan Alay Natin sa Bayan," the mayor said.
On the other hand, 17 other parents/fishermen of child workers in barangay Dumagoc here were also given one pumpboat worth P10 thousand each. Other recipients were given complete sets of kitchen utensils and carpentry tools for them to start their own livelihood.
HPG-9 in ZS files anti-fencing case against suspect
By Allen Abastillas
The Highway Patrol Team of Zamboanga del Sur based in Camp Abelon Pagadian City has filed a criminal case against a person for violation of the Anti- Fencing Law.
Inspector Joseph Fontanilla Jr., ZDSPHPT chief, in a report to HPG-9 Chief Sr. Supt. Severino B. Agustin, said that while they were conducting an anti-carnapping operation along JP Rizal Avenue in Pagadian City, they spotted a light beige Toyota Hi Lux with plate number NIG 787.
After the vehicle was flagged down, the driver was found to have been using an unauthorized improvised plate number without an authority from the Land Transportation Office-9. Even though he is already in the age of majority, the driver was using an expired student permit to drive which is a violation of the Traffic Code of the Philippines.
The motorvehicle chassis and engine number of the Toyota pick-up was also checked with the Vehicle Information Management System ( VISM ) where it was discovered to be under a hold order under alarm with number 20141120. The registered owner of the pickup is A. B Maranget of Caloocan City. The name of the driver was withheld pending the filing of a criminal case against.
The HPG operatives behind the successful recovery of the motorvehicle are SPOI Bobby Solis, SPOI Gether P. Abo-Abo, PO3 Tanoan M. Sangcopan, PO3 Apolinario P. Vilvestre Jr., PO1 Jerix Culanculan and men of the Pagadian City Police Station.
Agustin lauded the team for a job well done.
Health orientations held for Zampen LGUs
By Allen Abastillas
The Department of Health-9 under Regional Director Nimfa B. Torrizo conducted a series of health orientations for the different local government units of Zamboanga Peninsula on April 29-30,2015 at the Guillermo Hotel in Pagadian City.
Councilor Vincent Paul "VP" Elago, chairman of the City Council's Committee on Health and Sanitation, who attended the orientation, said that the DOH-9-sponsored orientations aimed to inform local government units in the region on the importance of R. A 7883 otherwise known as the "Barangay Health Workers Benefits and Incentives Act of 1995."
Different Association Barangay Councils (ABC) presidents from the region attended the orientations.
"It is very important that the ABC presidents in the region to attend the orientations because they are serving the people and they are in the forefront of barangays in the Zamboanga Peninsula," Elago emphasized.
Here in Zamboanga City the ABC President is Councilor Gerry " Totng" Perez.
Elagolauded DOH-9 for giving importance the role of barangay health workers.
Pagadian City crafts new contingency plan
(PNA), FFC/TPGJR/HDC
PAGADIAN CITY, Zamboanga del Sur, May 1 (PNA) -– The participants of the three-day Pre-Disaster Risk Assessment (PEDRA) workshop has crafted a new Contingency Plan for the City Disaster Risk Reduction and Management Council (CDRRMC).
Emilia Julhajan, Office of the Civil Defense (OCD) OIC-regional director, said those who attended the three-day workshop that ended Friday included the first responders, civil society organizations, government agencies and peoples organizations.
Julhajan said the newly-crafted plan is an update version of the 2005 contingency plan based on the current situation
She said the new plan was the result of collective and coordinated effort of the workshop participants.
She the plan will be submitted to the city mayor for review and endorsement to the city council for approval.
From the scale of 1 to 10, she rated 8 the CDRRMC in terms of preparedness in responding to man-made and natural disaster.