Zamboanga del Sur News May 2013
Jump to navigation
Jump to search
→ → Go back HOME to Zamboanga: the Portal to the Philippines.
A | B | C | D | E | F | G | H | I | J | K | L | M | N | O | P | Q | R | S | T | U | V | W | X | Y | Z
Create Name's page
Regions | Philippine Provinces | Philippine Cities | Municipalities | Barangays | High School Reunions
---
Zamboanga del Sur - Archived News
---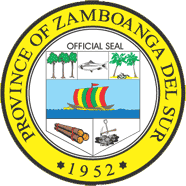 Seal of Zamboanga del Sur Province
Interactive Google Satellite Map of Zamboanga del Sur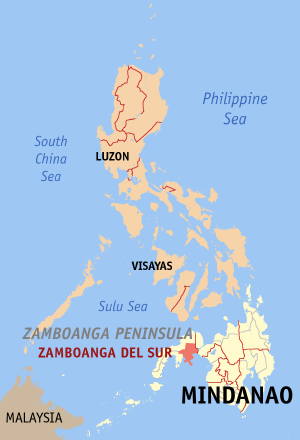 Zamboanga del Sur Map Locator

Municipalities within Zamboanga del Sur

Provincial Capitol of Zamboanga del Sur

Provincial Capitol of Zamboanga del Sur, Santo Niño, Pagadian city
Dietary supplement is a product that contains vitamins, minerals, herbs or other botanicals, amino acids, enzymes, and/or other ingredients intended to supplement the diet. The U.S. Food and Drug Administration has special labeling requirements for dietary supplements and treats them as foods, not drugs.
---
---
Manufacturers and distributors of dietary supplements and dietary ingredients are prohibited from marketing products that are adulterated or misbranded. That means that these firms are responsible for evaluating the safety and labeling of their products before marketing to ensure that they meet all the requirements of DSHEA and FDA regulations.
Lapuyan Falls: The favorite haunt of the fair Subanen maidens of Sitio Baga and all its neighboring areas, usual meeting place with many a young country swain in some secluded cavern beneath the rocky forest lane.

Lakewood, Zamboanga del Sur, Philippines

Village of Pedagan
Wars of ancient history were about possessions, territory, power, control, family, betrayal, lover's quarrel, politics and sometimes religion.
But we are in the Modern era and supposedly more educated and enlightened .
Think about this. Don't just brush off these questions.
Why is RELIGION still involved in WARS? Isn't religion supposed to be about PEACE?
Ask yourself; What religion always campaign to have its religious laws be accepted as government laws, always involved in wars and consistently causing WARS, yet insists that it's a religion of peace?
WHY??
There are only two kinds of people who teach tolerance:
The Bullies. They want you to tolerate them so they can continue to maliciously deprive you. Do not believe these bullies teaching tolerance, saying that it's the path to prevent hatred and prejudice.
The victims who are waiting for the right moment to retaliate. They can't win yet, so they tolerate.

Lintugop, Aurora
Pagadian City, Zamboanga del Sur

Provincial human resource management office of santo niño pagadian city

Civil Service Commision office in santo niño pagadian city
DSWD, TESDA conduct "cash for training" in Bayog
By Bernadine Astillero Gabawan (PIA9)
BAYOG, Zamboanga del Sur – The Department of Social Welfare and Development (DSWD) in partnership with Technical Education and Skills Development Authority (TESDA) in coordination with the local government unit of Bayog conducted a "Cash for Training" on Organic Agriculture Production (OAP) and Driving and Auto Servicing (D & AC) here on Tuesday at the Glupa Gulian Agro-Tourism Park in Barangay Kahayagan.
The program aimed to empower the disadvantaged youths through skills training and assistance for a gainful employment by venturing them into entrepreneurial activities.
The training package includes training cost, tool kits and transportation allowance amounting to of P20,000 per scholar.
Fifty three out-of-school youths and unemployed college graduates successfully completed the training - 28 on organic agriculture production and 25 on driving and auto servicing.
In his message, Mayor Leonardo L. Babasa Jr. expressed his appreciation on the program for "it gives the youths an opportunity to start their own livelihood."
"With this, it will induce economic activity in the municipality," Babasa added. Moreover, Mayor Babasa gave assurance to the participants that they would be given an area at the Glupa Gulian for their gardening, hoping that "this batch will help in the production of rubber seedlings in the municipality."
Also present during the occasion were SB member Celso Matias, TESDA Provincial Director Eulalio Lumactod, MSWDO Conchita Sucaldito, ZOOM Technical and Agriculture Training Center President Nelly Yting, ZOOM school registrar Ma. Dinah Marasigan, LGU department heads and key officials and ZOOM instructors Ruel Maraniag, Alejandro Gesta, Romson Jarantilla and Ridesh Jarantilla.
Canada joins US, UK, Australia in warning citizens vs kidnap threat in Mindanao
(RSJ, GMA News)
Despite repeated assurance from Philippine officials, Canada on Thursday (Manila time) joined the US, UK and Australia in discouraging their nationals in the Philippines from traveling to parts of Mindanao due to a supposed kidnap threat.
In an update to its travel advisory, Canada urged its nationals to "exercise a high degree of caution" due to an "ongoing terrorist threat to Westerners and Western interests."
"Foreign Affairs and International Trade Canada advises against all travel to the Autonomous Region of Muslim Mindanao (consisting of Basilan, Sulu, Tawi Tawi, Lanao del Sur, Maguindanao and Sharif Kabunsuan), as well as to the Zamboanga Peninsula, Zamboanga del Sur, Sarangani, Lanao del Norte, Davao del Sur (excluding urban areas of Davao City), North and South Cotabato, and Sultan Kudarat, due to the serious threat of terrorist attacks and kidnapping," it said.
Canada also noted the US Embassy in Manila had warned US citizens in the Zamboanga region to be "extremely vigilant following a credible threat of a terrorist plot to kidnap foreigners for ransom in that area."
It added dozens of people have been killed or injured by bombings in Cotabato, Kidapawan, Zamboanga City, General Santos City, Iligan City, Jolo, Isabela City and Davao City.
"The threat of terrorist attacks remains high in major centres in the region," it said.
Aside from the US, Australia and the United Kingdom have similarly warned their nationals in the Philippines to be wary of kidnap threats in parts of Mindanao.
'No specific threat'
Philippine officials earlier assured foreigners in the country that there was no specific threat in the Zamboanga area and other parts of Mindanao.
"Upon consultation with our security and law enforcement officials, there are no specifc threats that have been monitored in that area," deputy presidential spokesperson Abigail Valte said in a text message to reporters earlier in the day.
Still, Valte recognized "the need of any country to warn its citizens of precautionay measures necessary for their safety."
On Wednesday, military information chief Maj. Ramon Zagala stressed that with or without travel warnings, government security forces "will continue to be firm in our commitment to protect Filipinos and foreign citizens visiting our country."
Responsibility
In its advisory, Canada reminded its nationals that "(t)he decision to travel is your responsibility," and that they are responsible for their personal safety abroad.
"The Government of Canada takes the safety and security of Canadians abroad very seriously and provides credible and timely information in its Travel Advice. In the event of a crisis situation that requires evacuation, the Government of Canada's policy is to provide safe transportation to the closest safe location.
"The Government of Canada will assist you in leaving a country or a region as a last resort, when all means of commercial or personal transportation have been exhausted," it said.
PNP-9 readies for "Balik Eskwela 2013"
By Franklin P. Gumapon (FPG/PNP9/PIA)
PAGADIAN CITY – As the opening of classes in all schools starts on June 3, Western Mindanao Police Director Chief Supt. Juanito Vaño Jr. has directed his men in the field to implement their comprehensive security plan to address any problem involving traffic, petty crimes and illegal peddling.
Vaño also ordered the deployment of policemen to school premises as well as to crime-prone areas in the region.
"This intensified police visibility and random patrol in the vicinity of the different schools are meant to carry out an 'Opportunities of Service' by doing little things but producing meaningful and great impact by assisting students and pedestrians in road traffic, and interacting with the students and parents as well," he said.
Aside from securing the school premises, Vaño said, "the Philippine National Police (PNP) has to maintain police visibility and patrol in all public places and in the different entry and exit points to monitor the activities and presence of wanted persons and criminals who might take advantage of the situation, targeting prominent students to be their probable kidnap victim."
"I want to make sure that peace and order is maintained within the vicinity of the school premises by denying the criminals an opportunity to do their illegal activities by preying on innocent children, students and the parents," Chief Supt Vaño said.

The police regional director also reminded his men to continue their vigilance and alertness to ensure the safety and security not only of the students but the entire community as well.
Tabak commander urges military officers to establish good rapport with media
By Gideon C. Corgue (PIA9)
LABANGAN, ZAMBOANGA DEL SUR – The newly installed 1st Infantry division commander has recently urged military officers to establish and develop good rapport with the media.
In his message in last Thursday's fellowship with the local press at the Officers' Club House, Camp Major Cesar Sang-an, Pulacan, Labangan, Zamboanga del Sur, Brigadier General Daniel Lucero underscored the crucial role of media in the promotion of peace and security by the Armed Forces of the Philippines (AFP).
BGen. Lucero recalled that when he was the commander of the 103rd brigade, he lost a number of good commanders for failure to establish good working relationship with media. "They failed to properly relate themselves with the media, thus they were relieved from their posts," Lucero declared.
Lucero, who once served as AFP spokesman during the time of AFP chief Lieutenant General (LtGen.) Narciso Abaya from April 2003 to October 2004, admitted that though he has no formal education and training about media handling but he learned it in his own way.
The Tabak chief recalled that on his first day of handling media at the AFP General Headquarters, he met American Public Affairs Officers and national media practitioners.
"I received several phone calls from the media as early as 3:00 a.m. even during weekends. I have to attend to their calls because if I will not do so, they will report to my boss that I am sleeping on my duty," Lucero said.
"I learned to smile even though I was not feeling great and that I called it as 'media harassment'," Lucero quipped.
Lucero, however admitted that during his stint as spokesperson in the AFP he had learned many lessons. "One good lesson that I learned was to value media relations," he said.
He also shared with his senior and junior officers some important points in facing the media: Be ready of giving information, know their educational background and leanings, the message to send should be clear for them to absorb.
The 1st Infantry Division has existing Tabak Defense Press Corps that is responsible for disseminating information on the programs and activities of the AFP under its president Leah Agonoy.
Parents, students thank DTI for conducting "Diskwento caravan"
By Gideon C. Corgue (PIA9)
PAGADIAN CITY – Parents and students were grateful to the Department of Trade and Industry (DTI) for conducting "Diskwento Brigada Eskwela Caravan 2013" right at its premises here on May 23-24.
Edgar Cabilingga, 60, of barangay Banale said he thanked the DTI for holding its annual "Diskwento Caravan" which gave the poor people a chance to avail themselves of school supplies and uniforms for their children at lower prices.
"Nalipay ko kaayo nga gihimo kini nga kalihokan sa DTI aron nga kaming mga kabus nga ginikanan makapalit ug school supplies sa barato nga presyo (I am happy that the DTI conducted this activity so we, the poor parents, could buy school supplies at lower prices)," said Cabilingga.
Cabilingga bought school supplies and uniforms for his four children: Dexter, fourth year high school student; Edgardo, a grade VII student; Irish Mae, a grade V pupil; and Chrystal Mae, grade 1 pupil.
Another parent knowns as Conchita Espinosa of barangay Balangasan said she rushed to the DTI compound upon hearing a report over the radio about the "Diskwento Brigada Eskwela Caravan" being held there.
"Human nga akong nadungog sa balita sa radyo nga pagahimoon ang 'Diskwento Brigada Eskwela Caravan' nagdali ako pag-anhi sa DTI aron dili ako maulahi ug dili mahutdan sa discounted nga school supplies (After hearing a report over the radio about the Diskwento Brigada Eskwela Caravan, I rushed to DTI so that I would not be late and I could avail myself of the discounted school supplies)," said Espinosa who bought one dozen of notebooks and papers for her six year-old grandchild, Justine Jake, who is now enrolled at Ballesteros Elementary School.
Store manager Claressa Baylon said they responded to the request of DTI to join the caravan to help parents and students with limited budget in buying school supplies and uniforms at lower prices.
Meanwhile, DTI-Zamboanga del Sur Provincial Director Ma. Socorro Atay said the "Diskwento Caravan" is an annual project of the DTI aimed at giving opportunity for the poor parents and students to avail themselves of school supplies and other commodities at a lower price. "The caravan is now in its 3rd year of giving service to the public," she added.
Atay thanked the participating establishments for actively supporting the activity.
" I am so thankful that the participating establishments like Crown Paper and Stationer, Deli Foodline, Edmar's Enterprises, Julie's Bakeshop, Luis General Mechandise , Pagadian Non-Eormal Education Beneficiaries MPC, RML Peoples Plaza, Young's Rice Milling, and Zenco Footstep are actively supporting our activities such as this," Atay said.

The caravan is set to be held tomorrow in the municipality of Molave, Zamboanga del Sur.
NEDA-9 settles to a new, spacious office
(PNA), HBC/TGJ/CHARNYL S. ALBARRACIN/JSD
PAGADIAN CITY, Zamboanga del Sur — The National Economic and Development Authority Regional Office-9 is now housed in a new office.
This was announced Saturday by Senior Economic Development Specialist and Knowledge Management Division chief Vilma Julian, who said they recently moved to the Provincial Government Center in Barangay Dao, this city.
Julian said the inauguration and blessing of the news office was witnessed by Gov. Antonio Cerilles, Acting Mayor Romeo Pulmones and Department of Public Works and Highways Assistant Regional Director Nenita Robles.
Meanwhile, NEDA Regional Director Teresita Socorro Ramos, on behalf of her staffs, thanked Cerilles for allowing them to use the newly constructed building pending the construction of NEDA-owned building at Barangay Balintawak, this city.
DILG bares Regional Lupong Tagapamayapa winners
(PNA), LAM/TPG/CSALBARRACIN/PJN
PAGADIAN CITY, Zamboanga del Sur, May 25 (PNA) -- The Department of Interior and Local Government (DILG) has bared the winners of the Lupong Tagapamayapa Incentive Awards (LTIA) in this region which eventually became the nominees to the national competition.
The regional winners for the Highly-Urbanized Cities Category is Pasonanca, Zamboanga City; Component Cities Category, Olingan, Dipolog City; and, 1st to 3rd Class Municipalities Category, Barangay Poblacion, Manukan, Zamboanga del Norte. There was no winner in the fourth to sixth class municipalities category.
DILG Regional Information Officer Lemuel Mejares on Saturday said the regional winners were automatically nominated to the National Awards Committee (NAC).
"It is now up to the National Awards Committee to select from among the regional entries the national awardees," Mejares said.
Per Memorandum Circular 2008-102 dated June 17, 2008, the DILG regional office provides technical and secretariat to the Regional Awards Committee (RAC) to select and submit to the NAC the best performing lupons in the region, Mejares said.
The RAC is composed of the DILG regional as the chairperson and the Regional State Prosecutor as the vice-chairman.
The members consist of the Regional Trial Court (RTC) Executive Judge, Regional Peace and Order Council ((RPOC) representative, President of Liga ng mga Barangay Regional Chapter and two representatives from region-based non-government organization (NGO).
The nominees were evaluated on the basis of three major criteria such as the efficiency in operation, effectiveness in securing Katarungang Pambarangay objectives and creativity and resourcefulness of the Lupong Tagapamayapa, according to Mejares.
Comprehensive security ordered enforce in Zamboanga Peninsula
(PNA), FFC/TPGJ/UTB
ZAMBOANGA CITY, May 24 (PNA) -– Police Regional Office-9 (PRO-9) director Chief Supt. Juanito Vaño on Friday has ordered all his city and provincial directors to implement a comprehensive security measure to ensure the safety of the students as classes for school year 2013-2014 opens next month.
In his directive, Vaño said that the security measures should address not only the protection of students from petty crimes but also the problems on traffic as well.
He said police personnel should be deployed in school premises as well as in identified crime-prone areas in their respective Area of Responsibility (AOR).
Vaño's directive is addressed to the police commands in this city and in Zamboanga Sibugay, Zamboanga del Sur and Zamboanga del Norte provinces.
The police command in Isabela City, Basilan is under the operational control of the Autonomous Region in Muslim Mindanao (ARMM) although administratively it is under Vaño's command.
Vaño has also ordered his field commanders to increase police visibility and patrol in all public places.
He told all his field commanders to closely watch all entry and exit points in their respective AORs to thwart lawless elements from taking advantage of the situation in staging kidnappings targeting students from prominent families.
"I want to make sure that order is maintained within the general vicinity of the school premises by denying the criminals an opportunity to do their illegal activities by praying on innocent children, students, and the parents," Vaño said.
Zambo del Sur-Comelec tells candidates to submit statement of contributions, expenditures
(PNA), PDS/TPGJR/CHARNYL S. ALBARRACIN/UTB
PAGADIAN CITY, Zamboanga del Sur, May 23 (PNA) -– "The election fever is over, it is time for candidates, win or lose, to reveal how much they received in campaign contributions and how much they spent, if they don't want the taxman to come knocking at their door."
This was the declaration Thursday of acting provincial election supervisor Lawyer Dinah Sapong, as she reminded all candidates that they have until June 13, to submit their Statement of Contributions and Expenditures (SOCE).
Sapong urged the candidates to honestly declare their real expenses during the entire election period otherwise they will face sanctions.
Sapong said all candidates should also properly declare the donations they received in compliance with the regulations of the Commission on Elections (Comelec) and Bureau of Internal Revenue (BIR).
The deadline is set on 5:01 p.m. of June 13, according to Comelec Resolution 9616 or the "Campaign Finance Laws" which was amended for the 2013 elections, Sapong said.
In a memorandum, the Comelec has directed all its field offices to send a written reminder within five days after the last day of balloting to all candidates, political parties and party-list organizations of their obligation to file the campaign finance disclosure statements.
Sapong said candidates' failure to comply with the order will be sanctioned.
She said the candidate will be slapped with a fine between P4,000 and P30,000 for the first offense and the amount will be doubled from P8,000 to P60,000 for the second offense.
The candidate will be disqualified to seek an elective position in future elections for the third offense committed, she added.
She warned candidates against falsifying their SOCE "because a campaign finance monitoring team has been checking on the prices of campaign materials during the campaign period and will compare this with what's stated on the SOCEs."
She said that candidates, under the law can only spend P3 per voter while political parties and party- list organizations are allowed to spend P5 per voter.
She added that winning candidates who fail to submit SOCE will not be allowed to assumed his or her post based on Comelec Resolution No. 9476.
SOCE forms are available at the Comelec office or www.comelec.gov.ph website.
The accomplished SOCEs are also available for public viewing, Sapong said.
Zamsureco-I conducts 'Brigada Electric Check 2013'
(PNA), FPV/TPGJR/CSALBARRACIN/EBP
PAGADIAN CITY, Zamboanga del Sur, May 22 (PNA) -- The Zamboanga del Sur Electric Cooperative-I (Zamsureco-I) has launched a two-day "Brigada Electric Check 2013" to prevent incidence of electrocution and fire in all public schools it is servicing in this province.
The "Brigada Electric Check," which is Zamsureco-I's counterpart to the "Brigada Eskwela" of the Department of Education (DepEd), kicked off Wednesday and ends Thursday.
Zamsureco-I information officer Levi Cabatcha said Wednesday the main objective of the two-day event is to inspect all existing electrical installations in classrooms within the cooperative's area coverage to ensure the protection of students from electrocution and fire.
Zamsureco-I serves the electric consumers of this city and 24 of the 26 municipalities in this province.
Implementing the "Brigada Electric Check" is the cooperative's "Task Force Sugpo," which composes of 15 groups of Zamsureco-I personnel, Cabatcha said.
Cabatcha said the task force will repair free of charge all defective electrical installations except for the needed materials which the DepEd has to shoulder.
"This is a noble program of the government spearheaded by the National Electrification Administration (NEA) in consonance with DepEd's Brigada Eskwela," Cabatcha said.
The "Brigada Electric Check" program of Zamsureco-I is now on its fifth year of implementation.
The Zamsureco-I is the only electric cooperative that continues to implement the project aimed at helping DepED ensure smooth opening of classes and safety of students.
DILG conducts assessment workshop on BuB
(PNA), HBC/TGJ/CHARNYL S. ALBARRACIN/EBP
PAGADIAN CITY, Zamboanga del Sur, May 21 (PNA) -- The Dept. of the Interior and Local Government is scheduled to hold a two-day Bottom-up Budgeting Assessment Workshop to evaluate the project implementation of BuB Fiscal Year-2013.
DILG regional information officer Lemuel Mejares said Tuesday that the workshop is set to be held starting tomorrow, Wednesday, until Thursday in Zamboanga City.
Mejares said the two-day workshop will be held through the Local Government Capacity and Development Division.
A total of 32 participants from the National Government Agencies and Provincial Civil Society Organization Basic Sector representatives are attending the-two day workshop, Mejares said.
The participating NGAs include the agriculture, agrarian reform, budget and management, environment, education, local government, health, labor, tourism, trade social welfare, National Economic Development Authority and Technical Education Skills Development Authority.
The participants, during the two-day event, are expected to achieve the following: identified factors that facilitate or affect BuB FY 2013 project implementation, came up with recommendations to facilitate project implementation for BuB FY 2013, culled lessons learned from experiences relative to BuB FY 2014, and came up with recommendations for the next Joint Memorandum Circular and for BuB FY 2015.
The output of the workshop will be presented to the participating agencies' regional directors who will convene in the afternoon of the second day of the activity for critiquing and approval, Mejares said.
The output of the workshop will be of very high significance for the rapid appraisal of the inter-agency collaboration among the thirteen participating agencies on May 31, this year, he said.
Zambo Sur barangay official killed, suspect arrested
(PNA), LAP/PTR/TEOFILO P. GARCIA, JR./EBP
ZAMBOANGA CITY, May 20 (PNA) -- A barangay official, who was known to be a staunch supporter of a mayoralty aspirant, was killed in the province of Zamboanga del Sur, a police official disclosed Monday.
Police Regional Office-9 (PRO-9) spokesman Chief Insp. Ariel Huesca said the incident took place around 12 noon Sunday at Purok Sampaguita, Barangay West Migpulao, Dinas municipality.
Huesca identified the victim as Julian Nacau, the barangay chairman of West Migpulao, who died on the spot.
Nacau was having lunch together with his family when the suspect, Muamar Fermin, armed with a caliber .45 pistol arrived and suddenly shot the barangay official, Huesca said.
The suspect left Nacau's family members unharmed and fled to unknown direction, he said.
Nacau was known to be a staunch supporter of former Zamboanga del Sur provincial board member Wilfredo Asoy, who ran but lost in his mayoralty bid in the May 13, 2013 mid-term elections.
However, Dinas police chief Insp. Ricardo Lubaton reported that Fermin was arrested in a follow-up operation.
Appropriate criminal case is set to be filed against the suspect, Lubaton said.
TVI Pacific's PHL unit gets nod to operate gold-silver Balabag project
(BM, GMA News)
The provincial government of Zamboanga del Sur has passed a resolution allowing TVI Resource Development (Phils.) Inc. (TVIRD) to operate its gold-silver project in Sitio Balabag, the company said over the weekend.
TVIRD, a unit of the Canadian miner TVI Pacific Inc., said that the province's Sangguniang Panlalawigan (SP) approved resolution No. 2K13-1151, authored by council member Edward Pintac, after studying TVIRD's copper-zinc project in Sitio Canatuan, Siocon, Zamboanga del Norte.
The company will decommission the Canatuan mine this year, but will still make shipments from the mine in the fourth quarter of the year.
It plans to start operations in Balabag, where it holds a mineral production sharing agreement covering 4,779 hectares, in 2014. The site is expected to produce about 50,000 ounces of gold a year.
TVI Pacific reported a net loss of $0.6 million in the first quarter of 2013 compared to a net loss of $2.3 million in Q1 2012.
The company attributed the recent loss to the decline in world copper net loss was incurred during the first three months of 2013 was attributed to the 6-percent decline in average world copper prices to $3.62 per pound.
All set for Brigada Eskwela 2013 in Zamboanga del Sur
(PNA), LAM/TPG/CSALBARRACIN/PJN
PAGADIAN CITY, Zamboanga del Sur, May 18 (PNA) -- Preparations by the Department of Education (DepEd) are all in place for the conduct of this year's "Brigada Eskwela" aimed to ensure that public elementary and secondary schools are ready for the opening of classes on June 3.
Provincial Schools Division Superintendent Dr. Artuo Bayocot said the Brigada Eskwela will be held from May 20 until May 24.
Bayocot said the five-day activity will kick off with a caravan to instill public awareness on the importance of the Brigada Eskwela.
The Brigada Eskwela is a school maintenance program that engages all education stakeholders to contribute their time, effort, and resources in ensuring that both elementary and secondary public schools facilities are set in time for the opening of classes of the forthcoming school year.
He said that it is also an effort of school heads, teachers, parents, students, community members, local government units and other organizations to do minor repairs, repainting of school buildings, fixing of school perimeter fence and general clean-ups on their schools in preparation for the start of the school year 2013-2014.
With this yearly activity, the children will no longer have to devote time and effort to clean the school surroundings when they report on the first day of classes, Bayocot stressed.
The program started in 2003 as part of DepEd's Oplan Balik Eskwela Program and National Maintenance Week.
Bayocot called on the support and participation of all stakeholders in this province for the activity that aims "to provide our students an environment conducive to learning at the very start of the school year."
Election generally peaceful in Zamboanga del Sur -- Comelec
(PNA), LAM/TPGJR/CSALBARRACIN/EBP
PAGADIAN CITY, Zamboanga del Sur, May 17 (PNA) -- The Commission on Elections (Comelec) announced Friday that the conduct of the mid-term polls in this province was generally peaceful and successful.
"There were some isolated shooting incidents and tension in some municipalities of the province but the police and the military were able to ease them," Acting Provincial election supervisor Atty. Dinah Sapong said.
Sapong noted that there were some glitches of Precinct Count Optical Scan (PCOS) machines like rejecting ballots and unexplained shutdown but "these were eventually fixed by the assigned technicians."
Supt. Julius Muñez, local police chief, said there was no major untoward incident that was reported to his command as he corroborated the statement of Sapong.
However, Muñez disclosed that there were cases of vote-buying, which is a violation of the Omnibus Election Code, citing they have managed to arrest a 54-year-old man for such offense.
Arrested for vote-buying was Ferdinand Capulong, a resident of Purok Masaligon, Balangasan District, district, Muñez said.
Charges are set to be filed against Capulong from whose possession was confiscated two pieces bills of P500, Muñez said.
It was also a common sight in this city that people loiter at the streets before voting waiting for the coordinators of some candidates distributing money to voters.
The amount ranged from P500 to P1,500 for those who vote-straight candidates in their respective political parties.
NGCP launches Alternative Learning System in Zamboanga del Sur
(PNA), LAP/TPGJR/UTB
ZAMBOANGA CITY, May 16 (PNA) -– The National Grid Corporation of the Philippines (NGCP), in its continuous drive to provide education for the underprivileged, has launched an alternative learning system (ALS) for out-of-school youth (OSY) and out-of-school adults (OSA) in the province of Zamboanga del Sur.
NGCP Spokesperson Atty. Cynthia Alabanza on Thursday said the ALS program is implemented in partnership with the Zamboanga del Sur I Electric Cooperative (Zamsureco-I), Department of Education (DepEd) through Zamboanga del Sur Division of Schools, and barangay officials of Alicia and Molave towns, and Barangay San Isidro, Mahayag municipality.
Alabanza said the program aims to provide an opportunity for 60 underprivileged residents to finish formal education in a ladderized, modular, and non-formal curriculum.
Part of the 10-month program requirements is due compensation of instructional managers and provision of school supplies, a responsibility that NGCP assumed, Alabanza said.
She said that Zamsureco-I, NGCP's partner distribution utility, will supply learning modules to the ALS program participants.
She said the local government units (LGUs) and DepEd will be working hand-in-hand on literacy mapping and monthly performance evaluation.
She assured ALS partners and beneficiaries of the company's continuous patronage and support of the program.
"Education is one of NGCP's advocacies. As a Filipino company, NGCP is always looking for opportunities to provide the Filipino youth, most especially the marginalized, a chance to finish their studies and uplift their way of life. It is the company's way of reciprocating the support of the communities hosting its transmission facilities," she added.
Zamsureco-I, which is currently headed by Jose Saniel, is an electric cooperative based in Pagadian City, the capital of Zamboanga del province, and serves 24 municipalities in the province.
NGCP is a privately owned corporation in charge of operating, maintaining, and developing the country's power grid.
It transmits high-voltage electricity through "power superhighways" that include the interconnected system of transmission lines, towers, substations, and related assets.
As a responsible corporation, NGCP supports the communities hosting its transmission facilities, which it considers as a true partner in nation-building.
New mayor, vice mayor proclaimed in Pagadian City
(PNA), LAP/TPGJR/CHARNYL S. ALBARRACIN/UTB
PAGADIAN CITY, Zamboanga del Sur, May 15 (PNA) -– The City Board of Canvassers (CBOC) proclaimed Tuesday acting Mayor and Nationalist People's Coalition (NPC) standard bearer Romeo Pulmones as mayor-elect of this city.
Acting City Election Officer Edmund Rey Calo, who chairs the CBOC, said Pulmones won by a slim margin of 538 votes against his rival Priscilla Ann Co of the Liberal Party (LP) and wife of incumbent Mayor Samuel Co.
The final canvassing showed that Pulmones garnered a total of 41,182 votes while Co lagged behind with 40,644 votes, according to Calo.
Pulmones' running-mate, Divina Grace Yu, was also proclaimed as city vice-mayor-elect as she won over Co's running-mate former Gov. Romeo Vera Cruz.
Yu gathered 40,100 votes which is 606 voters higher than Vera Cruz' 39,494 votes.
However, majority of the administration's LP dominated in the city council race with a ratio of 7-3 against the opposition NPC.
The CBOC has already proclaimed the eight of the 10 leading candidates in the city council.
Those proclaimed and their corresponding votes gathered were as follow: Jigger Ariosa (LP), 40,344; Bienvenido Culve (LP) 39,307; Arnold Gavenia (LP), 37,230; Ricardo Victor Ona (LP), 36,457; Wilson Co (LP), 36,495; Baldomero Fernandez (LP), 36,457; Ernesto Mondarte (NPC), 36,325; and, Cesar Dacal, Jr. (NPC), 36,177.
Those occupying the ninth and tenth posts but not yet proclaimed are: Teodoro Quicoy (LP), 35,711; and, Troy Asugas (NPC), 34,996.
The mayor and vice mayor-elect have expressed heartfelt gratitude to their supporters and those who voted them and vowed to serve the Pagadianons with their utmost best.
This city, which comprises of 54 barangays has a total of 123,007 registered voters.
The voters' turnout during Monday's mid-term poll was pegged at 70 percent.
Meanwhile, the canvassing of votes showed that incumbent Mayor Samuel Co is leading in this provinces' first congressional district with 42,702 votes compared to his rival, incumbent congressman Victor Yu with 40,728 votes or with a difference of 1,975 votes.
Pagadian election roundup
By James Annjo Salomon (Rappler.com)
PAGADIAN CITY, Philippines - Voters flocked to precincts all over Pagadian as polls opened on Monday, May 13. However, voting did not proceed as smoothly as Comelec had planned.
Schools such as the San Jose Elementary School, Balangasan Elementary School, and Sto Nino Elementary School experienced glitches due to oversized ballots and faulty Precinct Count Optical Scan (PCOS) machines.
This resulted in a 3-hour delay in the opening of the polls. Some board of election inspectors (BEI) had to improvise by trimming the ballots.
Persons with disabilities and senior citizens were given priority in the precincts. However, due to the lack of a dedicated queue for them, this angered others who were waiting in the same line.
Quite peaceful
The Philippine National Police (PNP) said it was generally a peaceful election, pointing out that there were only minor incidents.
The PNP deployed additional forces to assist the Armed Forces of the Philippines (AFP) at the request of Pagadian Comelec chief Edwin Rey Calo.
Calo told Rappler on the election eve, they are 100% ready for the polls. He urged the candidates and political leaders to be "mature enough" in convincing supporters to avoid any heated emotions that might cause violence.
Harassment
The camp of mayoral candidate Romeo Pulmones and the entire local bloc of the Nationalist People's Coalition (NPC) cried foul over the alleged harassment of their barangay leaders in the city. They claimed that the Liberal Party instigated the harassment.
The LP dismissed these allegations and claimed that they were the ones harassed. They criticized the posting of negative propaganda, including "wanted" billboards of Pagadian Mayor and LP congressional bet Samuel S. Co and disqualified gubernatorial candidate Dominador Jalosjos Jr, in different municipalities of Zamboanga del Sur.
The billboards would mislead voters to think that Co was no longer a candidate.
Co went into hiding after a regional trial court in Iligan issued a warrant of arrest against him for his alleged involvement in the P12 billion pyramiding scam that duped thousands in Pagadian and other nearby cities.
Governor Antonio Cerilles is also facing graft charges.
Vote buying
Rappler received reports of vote buying even prior to election day.
Sample ballots containing amounts ranging from P500 to P1,000 were allegedly distributed to supporters. Some claimed to have received coupons in exchange for a certain amount.
Twitter user @junameeh sent a picture of the alleged coupon given to different voters in Dumalinao, Zamboanga del Sur.
In Guipos town, Twitter user @ivypoisonfree posted that a helicopter supposedly dropped boxes which were later confiscated by the police.
San Miguel town voter Aning Arnoco said they were dismayed after receiving money less than what they were promised.
Troops recover weapons in Zamboanga del Sur town
By Roel Pareño (philstar.com)
ZAMBOANGA CITY, Philippines - Alerted government troopers discovered a cache of assault rifles near the vicinity of a public elementary school in Dimataling town, Zamboanga del Sur.
Authorities believed that these weapons have been prepared for the election day.
Capt. Jefferson Somera, Spokesman of 1st Army Division, said the arms cache was recovered by the elements of the 53rd Infantry Battalion who were scouring the vicinity of Barangay Buburay Elementary School Sunday.
Somera said the recovered weapons included a baby armalite rifle, an M14, M1 garand, one M79 grenade launcher, two modified M1 carbine, two shotguns, and a caliber. 45 pistol. These weapons were recovered near the school where voting was to be held.
Lt. Col. Victor Tangawohn, commander of the troop, lauded the vigilance of his soldiers for their timely recovery of the firearms.
4 incidents of vote buying in provinces
(With Reports from Bon S. Cabiles and Rappler Ambassador, James Annjo Salomon /Rappler.com)
MANILA, Philippines - It's one day before the mid-term elections and vote-buying incidents have been increasing across the provinces.
In the last three days there have been reports of vote-buying across Zamboanga del Sur, Zamboanga del Norte, Cavite and Cebu with prices ranges from P500 - P1,000.
Article 22 of the Omnibus Election Code defines vote buying as the offer or promise of money or anything of value, including employment, in order to influence anyone to vote for or against any candidate.
Vote buying and selling are criminal offenses and under the Philippine law merits imprisonment from one to six years.
Below are Rappler's aggregated reports of vote buying incidents in the past 2 to 3 days.
Panic buying in the provinces
1. Pagadian City, Zamboanga del Sur
Rappler received reports of alleged vote buying in Pagadian City on Sunday, May 12.
Residents reported they received P500 and P1,000 in cash with sample ballots of local candidates from both United Nationalist Alliance (UNA) and Liberal Party (LP). Others received coupons which can be exchanged for cash at the party headquarters.
According to residents, the identified baranggay 'leaders' or representatives of the parties informed them that they will be receiving more cash after elections. Residents refer to this as "backing."
It remains elusive how this system is implemented and if it actually works.
REMINDERS. As additional reminders for voters, sample ballots in Pagadian City are distributed with cash.REMINDERS. As additional reminders for voters, sample ballots in Pagadian City are distributed with cash.
2. Cavite
A video posted on Facebook revealed gubernatorial candidate Ayong Maliksi caught on camera in his office, sitting beside a table full of envelopes.
The envelopes were distributed to a queue of people waiting to receive it, who then exchanged handshakes with Maliksi. The envelopes were reported to contain P1,000 each.
The video was shown in ABS-CBN's TVPatrol on Saturday, May 11.
Asked to react about the video, Maliksi told Rappler, "It's an allowance for the baranggay officials for the election day'.
3. Santander, Cebu
According to the Cebu-based newspaper, Sun Star, four men originally from Negros Oriental were arrested in Santander, a town located in Cebu's second district, for vote buying on Sunday, May 12.
Police responded to a phone call received from a citizen who informed them about four men giving out envelopes to residents of the town.
According to police, one of the men arrested was in possession of 20 white envelopes with P1,000 each and shaded sample ballots. The shaded ovals on the sample ballot were that of gubernatorial candidate, Pablo John Garcia and vice governor, Boboy Durano running under the local slate, One Cebu.
In addition, the sample ballots contained a list of senatorial candidates from UNA and the party list group, Alliance for Nationalism and Democracy (ANAD).
4. Dipolog City, Zamboanga del Norte
According to the Mindanao-based online newspaper Mindanews, four people were arrested in Dipolog City, on Wednesday, May 8 at the beach house owned by Gov Rolando Yebes of Zamboanga del Norte.
According to police, the suspects were caught in possession of 5 sample ballots of provincial candidates running under the UNA party list with paper bills amounting to P3,000 attached.
Yebes denied the allegation of vote buying in his residence and the money that was stapled with sample ballots.
Yebes is currently seeking position as representative of the 2nd district of Zamboanga del Norte under UNA party.
Sentinel guarding PCOS machines killed in Zamboanga town
(Mindanao Examiner)
PAGADIAN CITY (Mindanao Examiner / May 11, 2013) – Army soldiers shot and wounded a pro-government militia who stabbed dead his companion while guarding elections machines at a school in Zamboanga del Sur province in southern Philippines, officials said.
Officials said militia man Jhon Siay was shot while trying to flee from pursuing soldiers after he killed Alberto Cabiling during a heated argument.
Siay and Alberto were both part of a sentinel team sent to guard the Precinct Count Optical Scan machines in Lantian Elementary School in Labangan town.
Officials said Siay fled after the killing, but soldiers cornered him at a cemetery where he tried to shoot at the pursuing group. Brig. Gen. Daniel Lucero, commander of the 1st Infantry Division, said soldiers rushed the wounded militia to hospital.
Regional learning session on human rights-based water governance held in Pagadian
By Franklin P. Gumapon (FPG/DIL9/PIA9)
PAGADIAN CITY – A group of Municipal Planning and Development Coordinators (MPDCs), Municipal Engineers (MEs), Municipal Health Officers (MHOs), Sangguniang Bayan (SB) members heading the committee on appropriations and representatives from water service providers from 10 selected municipalities in the region converged here recently for a one-day learning session on human rights-based local water and sanitation governance.
In a press statement issued by the Department of Interior and Local Government (DILG) 9 through its information officer, Lemuel Mejares, the activity was designed to address the "big Cs in water" comprising "corruption, capacity-building, culture and conduct of localized human rights-based water governance interventions."
Invited resources speakers were coming from the DILG-Water and Sanitation Services Unit (WSSU) with Ms.Fe Banluta, United Nations Development Program (UNDP) with Ms. Jennifer Ginete, and National Water Resources Board (NWRB) with Ms. Belen Juarez.
In his welcome remarks, DILG-9 Finance and Administrative Chief Fiorello G. Elizaga underscored the importance of holding such an activity wherein the participants share their best practices and knowledge products that can be adopted or replicated by the provinces/municipalities in implementing their water and sanitation programs. Through this activity, the participants would also know the challenges confronting the local water governance as well as the approaches to address them.
Also present in the forum was the "Integrity Watch for Water Anti-Corruption Group (IWAG), a third party monitoring group based in Sibagat, Agusan del Sur, sharing certain experiences in the implementation of water projects under the Millennium Development Goals (MDG).
Highlighting the activity was the "Talakayang Tubig," a talk show participated in by the resource persons and DILG-9 Regional Director Paisal O. Abutazil, tackling issues and concerns relative to the implementation of water governance.
"There is so much focus on infrastructure development for water but sometimes we forget that the soft component of the software is equally important, if not more important. For example, projects that fall by the wayside often lack social preparation and, therefore, no sense of ownership is generated among the people the project seeks to serve. That is why I look at capacity development both as a tool and strategy in the development of water systems and in local governance," said Director Abutazil in the talk show.
Moreover, there were also sharing of learning experiences in addressing cultural issues in local water and sanitation programs with the municipalities of Kalawit in Zamboanga del Norte and Tungawan in Zamboanga Sibugay and the IWAG as presenters.
Knowledge products such as audio-visual films/compact discs on water stories, communication toolkit, IEC materials and others were distributed to the participants to guide them in communication planning.
The activity ended with the filling of "Tubig-Yaman" jar with their commitment and support to the human rights-based local water governance.
Aside from Kalawit and Tungawan towns, participants from the municipalities of Ipil, Zamboanga Sibugay, Lapuyan, Misalip and Tigbao, Zamboanga del Sur, and Katipunan and Sindangan, Zamboanga del Norte also came to join the forum.
PNP: Zamboanga del Sur remains generally peaceful
(PNA), LAM/TPG/CSALBARRACIN/EBP
PAGADIAN CITY, Zamboanga del Sur, May 9 (PNA) -- Police authorities said this province remains generally peaceful despite intense political competition.
Police Regional Office-9 (PRO-9) director Chief Supt. Juanito Vańo Jr. said the police force still maintain heightened alert to ensure a peaceful and orderly conduct of the mid-term elections on Monday, May 13.
Vaño said policemen will be deployed in all of the polling centers in the province backed up by soldiers from the Army's First Infantry Division headed by Brig. Gen. Daniel Lucero.
The deployment of security personnel was finalized during the 3rd Provincial Joint Security Coordinating Center meeting held Tuesday which was attended by top military and police officials.
This province, which comprises of one city and 26 municipalities, has a total of 676 polling center with 951 clustered precincts.
Commission on Elections (Comelec) data showed that this province, which is divided into two congressional districts, has 589,888 registered voters.
Pprovincial police director, Senior Supt. Thomas Abellar, said Comelec-led checkpoints will continue to be enforced throughout the province to prevent any possible deterioration of peace and order.
Cash for work scholars taught organic farming
By Gideon C. Corgue (PIA9)
PAGADIAN CITY – Eighty five college students from JH Cerilles College in the campuses of Midsalip and Sominot, Zamboanga del Sur conducted recently an educational tour at Saniel Integrated Farm Technological Business School, Inc., in San Isidro, Mahayag, Zamboanga del Sur to get first hand information on organic farming.
Technical Education and Skills Development Authority (TESDA) Provincial Director Eulalio Lumactod said the tour was part of the cash for training project (C4TP) of the Technical Education Skills and Development Authority (TESDA) and Department of Social Work and Development (DSWD).
The C4TP was implemented by the government to provide sustainable intervention to improve the condition of disadvantaged youth and empower them through skills training and assistance towards gainful employment and entrepreneurial activities,
Lumactod said the project aims to prepare the youth for possible employment in targeted communities and provide with the needed exposure to prepare them for gainful occupation.
Lumactod disclosed that these students were part of the 939 TESDA scholars in the province who underwent a month-long training on organic farming. "After they have completed the training, a certificate and tool kit worth P1,200 each will be awarded to them," he said.
Meanwhile, Midsalip Municipal Social Welfare and Development Officer Thelma Dolien said the scholars were given hands-on training on organic farming to teach their parent-farmers to help bring back the fertile soil with the use of organic fertilizers, thus improving the lives of farmers with this technology.
Dolien thanked the government for giving the students the opportunity to learn organic agriculture saying that nowadays, "it is very rare to find students taking up agriculture as their career."
The scholars, Dolien said, were taught by the farm owner and outstanding farmer, Rogelio Saniel, to do different farming activities like planting trees, gardening, vermicomposting, animal dispersal and others.
Dolien said the approach used in the training was 70 percent field work and 30 percent lecture.
Rivals using scare tactics in Zamboanga del Sur?
By Roel Pareño (philstar.com)
ZAMBOANGA CITY, Philippines - - The Philippine National Police (PNP) are investigating a series of shooting incidents believed to be perpetrated by certain political camp to harass supporters of its rivals in Zamboanga del Sur, an official said.
Denying reports of alleged purging of election supporters in the province, Police Regional director Chief Superintendent Juanito Vaño believed that the spate of shooting for the past weeks in different towns of Zamboanga del Sur were not election-related.
"Siguro nagkataon lang dahil election period," Vaño said.
However, Vaño said the spate of shooting on the houses and properties of village chairmen and their relatives were believed to be harassment s against supporters of rival candidates.
"We are treating this seriously and validating as [these incidents] happened during the election period," Vaño said as he appealed to rival political camps to refrain from employing such tactics.
Meanwhile, the police officer also ordered to dismantle the illegal checkpoints set up by criminals and goons disguising as police or military operatives to harass civilians during the election day.
Vaño disclosed that ex-convicts, criminals and rebels were disguising as police and military operatives to mislead the villagers in remote areas and discredit the police and military forces.
He said they have designated a monitoring team to conduct surveillance on the presence of bogus operatives.
Vaño also encouraged civilians to help monitor and report the activities and presence of bogus police or military operatives.
Vaño has deployed 7,460 cops in the region to ensure peaceful and orderly elections next Monday.
DOH-CHD 9 to hold seminar for media people
By Gideon C. Corgue (PIA9)
PAGADIAN CITY – The Department of Health-Center for Health Development (DOH-CHD) 9 is periodically conducting a seminar for press people on health reporting, recognizing that "health stories are not among the easiest news to report to the public."
DOH-CHD 9 Regional Director Teogenes P. Baluma said the activity aims to help media fully understand the significant facts surrounding health issues that are currently making the headlines.
Baluma said the media seminar dubbed "DOH and the Media on Health Issued 101," is a half day activity and to be held in Lantaka Hotel, Zamboanga City on May 16, 2013.
Topics to be discussed center on "100% Smoke free Environment" based on the World Health Organization (WHO) Framework Convention on Tobacco Control and Republic Act 9211 or the Tobacco Regulation Act of 2003.
The agency has invited selected media practitioners to join the activity.
Riding-in-tandem gunmen attack houses of candidates, supporters in Pagadian City
(PNA), HBC/GHG/TPGJR/CHARNYL S. ALBARRACIN/ABB
PAGADIAN CITY, Zamboanga del Sur — Police have tightened security as a thorough probe is underway to unmask the attackers who peppered with bullets a candidate's residence as well as those of two political supporters, one of them a barangay official here.
No one was, however, killed nor wounded in the three simultaneous separate attacks Friday night, city police chief Supt. Julius Muñez said.
First to be attacked was the residence of Rogelio Diano, Jr., son of a barangay chairman of Lumad, at 8:20 p.m. Friday.
It was followed by the attack at 9:10 p.m. on the residence of Macasing Barangay Chairman Florencio Clemen.
The attack caused damage on the Starex Van of Clemen parked in front of his residence, Muñez said.
The third attack took place 20 minutes later at the residence of Buenavista Barangay Chairman Ricardo Alajeño, he said.
Alajeño is a candidate for city councilor under the Nationalist People's Coalition while Clemen and Diano are NPC political supporters.
Muñez said the three incidents were perpetrated by riding-in-tandem gunmen armed with caliber .45 pistols based on the empty shells and deformed slugs recovered from the crime scene.
Muñez said all possible motives are being looked into, this would lead them to the identities of the perpetrators.
However, Alajeño said he believed the attack on his residence was politically-motivated.
DTI allocates P27-M for SSF projects in Region 9
(MindaNews)
ZAMBOANGA CITY (MindaNews/04 May) – The Department of Trade and Industry (DTI) has allocated P27.12 million for its support service facilities (SSF) project for implementation this year in Region 9 or Zamboanga region.
SSF is a flagship project of the DTI aimed at improving the quality and productivity of micro, small and medium enterprises (MSMEs) by addressing the gaps or bottlenecks in the value chain of priority industry clusters through the provision of processing or manufacturing equipment, tools and machinery.
Targeted for implementation this year are 19 SSF projects, according to DTI regional director Nazrullah Manzur.
Manzur said that 11 of the 19 SSF projects are in Zamboanga City, five in Zamboanga del Sur, and one each in Zamboanga del Norte, Zamboanga Sibugay and Isabela City.
He added that the number of approved projects "may yet increase towards the end of the year," citing the additional project proposals coming in from the field offices.
Among the approved SSF projects so far this year are the coco-coir processing equipment and bamboo processing facilities in Dumalinao and Ramon Magsaysay in Zamboanga del Sur, respectively, and abaca processing equipment, coco-based processing facilities, seaweed post-harvest facilities, mat, slippers, and bag making equipment, and bangus processing facilities for various industry clusters in Zamboanga City.
Manzur said they expect a bigger budget allocation for DTI's SSF project to be implemented next year in the region.
Zambo del Sur governor to file libel case against detractors
(PNA), PDS/TPGJR/CHARNYL S. ALBARRACIN/EBP
PAGADIAN CITY, Zamboanga del Sur, May 3 (PNA) -- Governor Antonio Cerilles is bent on filing libel charges against his detractors accusing him and his congresswoman-wife as the mastermind in the recent killing of a political officer's driver bodyguard.
Cerilles made this announcement Friday as he vehemently denied any involvement in the killing of Nelson Escario, the driver-bodyguard of Liberal Party-Nacionalista Party political officer Tyrone Singgo.
Escario was driving his motorcycle on the way to the city proper when he was fatally shot at close range by riding in tandem gunmen last Sunday in Barangay Balintawak, this city.
Singgo, after Escario's killing, issued a statement accusing the Cerilles couple as the alleged mastermind of the incident.
Singgo said Escario was killed to silence him since the victim was a witness in the plunder case filed against the Cerilles couple.
Cerilles accused Singgo of fabricating stories "to make himself relevant."
Cerilles and his wife Aurora, a second district congresswoman, are seeking re-election under the Nationalist People's Coalition (NPC) ticket.
"I never touch a person like that," Cerilles said referring to Escario.
He said he is preparing everything to file libel case "against my detractors" to teach them a lesson.
In so doing, the governor said the truth shall prevail and "maybe we'll know who's really behind the killing" of Escario.
Both Escario and Singgo were former provincial government employees during the stint of Cerilles' wife as governor.
PH's 455 waterless towns will all have water supply by 2016, says DILG
By Franklin P. Gumapon (PIA9)
PAGADIAN CITY – The country's 455 waterless municipalities will have their own water supply system by 2016, according to Ms. Fe Crisilla Banluta, Program Manager, Water Supply Sanitation Unit (WSSU) of the Department of Interior and Local Government (DILG).
Speaking in a forum held here Tuesday on human rights-based local water and sanitation governance, Ms. Banluta said potable water systems were already given to 36 of the 455 waterless towns in the country under the Sagana and Ligtas na Tubig sa Lahat (SaLinTubig) [Sufficient and Safe Water for All] project.
These 36 towns belong to the pilot regions comprising regions 2, 5,9,10 and 13.
The SaLinTubig project gets funding support from the Millennium Development Goals Achievement Fund (MDGF) 1919 whose goal is to help the poor families and their waterless communities in the country gain and sustain access to clean and safe water.
In implementing the program, the DILG partners with the National Economic Development Authority (NEDA), National Water Resources Board (NWRB) and the local government units (LGUs) including the local communities and local water service providers.
In Zamboanga Peninsula, the municipalities with ongoing SaLinTubig-funded projects are Tungawan, Alicia, Ipil and Payao of Zamboanga Sibugay, Midsalip, Lapuyan and Tigbao of Zamboanga del Sur and Katipunan, Kalawit and Sindangan of Zamboanga del Norte.
The forum also tackled the five Cs plaguing poor communities, namely: corruption, climate change, culture, conflict and weak communities.
Ms. Banluta also reported that 122,000 households from depressed town in 12 provinces have now access to safe water.
To ensure sustainability of SaLinTubig projects, citizens' monitors would be organized in the communities to serve as integrity watch, enlisting support from people's organizations, religious leaders and other stakeholders.
Attending the forum were representatives from the municipalities of Katipunan and Kalawit of Zamboanga del Norte, Tungawan, Alicia, Ipili and Payao of Zamboanga Sibugay, Midsalip, Lapuyan and Tigbao of Zamboanga del Sur, DILG-IX personnel headed by Regional Director Paisal Abutazil and local media practitioners.
The fund for MDGF 1919 was established in 2006 by the Spanish government.
Boy dies in Zamboanga bridge crash
By Roel Pareño (philstar.com)
ZAMBOANGA City, Philippines - A 10-year old boy was killed while his father and three others were injured when their pickup truck overshot a small bridge in Josefina, Zamboanga del Sur on Wednesday morning.
Senior Inspector Jerry Alvarez, Josefina town police chief, identified the fatality as Stephen James Leal. The boy's injured father was identified as Percy Leal, 45.
Alvarez disclosed that the victims were on a two-vehicle convoy from Sultan Kudarat and were bound for Dapitan province for a vacation trip when the accident happened.
The victims' pickup truck, driven by Percy, turned turtle while crossing the slippery mini bridge at around 6 a.m.
Police said that the boy was already dead when the rescuers arrived at the scene.
The three other unidentified passengers of the pickup truck sustained serious physical injuries. They are now confined in a hospital in Ozamis City.