Zamboanga del Sur News March 2017
Jump to navigation
Jump to search
→ → Go back HOME to Zamboanga: the Portal to the Philippines.
A | B | C | D | E | F | G | H | I | J | K | L | M | N | O | P | Q | R | S | T | U | V | W | X | Y | Z
Create Name's page
Regions | Philippine Provinces | Philippine Cities | Municipalities | Barangays | High School Reunions
---
Province of Zamboanga del Sur - Archived News of Zamboanga del Sur
---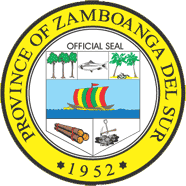 Seal of Zamboanga del Sur Province
Interactive Google Satellite Map of Zamboanga del Sur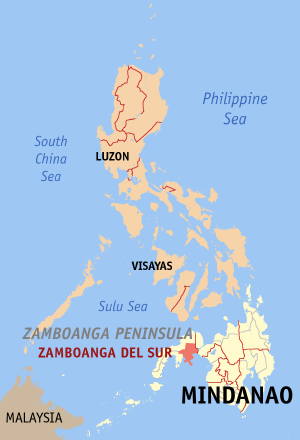 Zamboanga del Sur Map Locator

Municipalities within Zamboanga del Sur

Provincial Capitol of Zamboanga del Sur

Provincial Capitol of Zamboanga del Sur, Santo Niño, Pagadian city
Dietary supplement is a product that contains vitamins, minerals, herbs or other botanicals, amino acids, enzymes, and/or other ingredients intended to supplement the diet. The U.S. Food and Drug Administration has special labeling requirements for dietary supplements and treats them as foods, not drugs.
---
---
Manufacturers and distributors of dietary supplements and dietary ingredients are prohibited from marketing products that are adulterated or misbranded. That means that these firms are responsible for evaluating the safety and labeling of their products before marketing to ensure that they meet all the requirements of DSHEA and FDA regulations.
Lapuyan Falls: The favorite haunt of the fair Subanen maidens of Sitio Baga and all its neighboring areas, usual meeting place with many a young country swain in some secluded cavern beneath the rocky forest lane.

Lakewood, Zamboanga del Sur, Philippines

Village of Pedagan
Wars of ancient history were about possessions, territory, power, control, family, betrayal, lover's quarrel, politics and sometimes religion.
But we are in the Modern era and supposedly more educated and enlightened .
Think about this. Don't just brush off these questions.
Why is RELIGION still involved in WARS? Isn't religion supposed to be about PEACE?
Ask yourself; What religion always campaign to have its religious laws be accepted as government laws, always involved in wars and consistently causing WARS, yet insists that it's a religion of peace?
WHY??
There are only two kinds of people who teach tolerance:
The Bullies. They want you to tolerate them so they can continue to maliciously deprive you. Do not believe these bullies teaching tolerance, saying that it's the path to prevent hatred and prejudice.
The victims who are waiting for the right moment to retaliate. They can't win yet, so they tolerate.

Lintugop, Aurora
Pagadian City, Zamboanga del Sur

Provincial human resource management office of santo niño pagadian city

Civil Service Commision office in santo niño pagadian city
By Antonio M. Manaytay (SunStar Philippines)
THE Department of Agriculture (DA) in Zamboanga Peninsula is going to hold three roadshows in the three provinces of the region.
In a statement sent to media, the DA said the roadshows will be conducted in Ramon Magsaysay in Zamboanga del Sur on April 4; Sindangan in Zamboanga del Norte, April 5; and Ipil in Zamboanga Sibugay, April 6.
These roadshows are aimed to create an avenue "to further educate the farmers about the biological control, Bio-N and Trichogrmma evanescenes, the importance of soil analysis, and aflatoxin awareness."
The agency said the farmers must know about the "preventive measures and biological controls for pests and diseases attacking the field."
It also stressed the importance of soil analysis to prevent improper application of fertilizers.
The agriculture office intends to further enhance the information dissemination on the corn services available to farmers, which is crucial to the government's program of staple food sufficiency.
"Well-educated and informed farmers bring bountiful harvest," the DA-Zamboanga Peninsula said in a statement.
The region's total corn output in 2016 was up by 17.61 percent from the previous year.
According to Philippine Statistics Authority, the 2016 total corn production had reached 258,951 metric tons from the previous year's 220,180 metric tons.
The increase in production was due to the unified information dissemination and the adaptation of farmers to new technologies, the agriculture office said.
By Alma L. Tingcang (ALT-PIA9/Zamboanga Sibugay)
"If you want something said, ask a man; if you want something done, ask a woman," so said Margaret Thatcher, the first woman prime minister of United Kingdom.
This is true indeed for this young woman who is a wife, mother, entrepreneur, local chief executive, LMP president, WEMRIC president, environmentalist, (and the list goes on) all rolled into one. And she does everything with so much passion than anyone I have ever known.
Leader with a clear vision
"We make change work for women," Mayor Junaflor "Sweet" S. Cerilles of Dumalinao, Zamboanga del Sur beams quoting this year's theme as she proudly shared the incredible journey of the Women Empowerment Movement-Rural Improvement Club (WEMRIC) of Zamboanga del Sur.
"Just this morning, we opened the second Tindahan ni Juana at Pagadian City Airport. I am deeply grateful to Gov. Antonio H. Cerilles because he personally delivered my letter request to the Civil Aviation Authority of the Philippines in Manila," she recalls.
Mayor Sweet said the Tindahan ni Juana was meant to encourage women entrepreneurs from the different municipalities so they will have an outlet for their products. "And the best place to showcase their products is the airport."
Up for sale at Tindahan ni Juana produced by Dumingag women are tea, turmeric, and 5-in-1 coffee; Balangasan - banana chips and recycled bags; Sominot - coco sugar; Mahayag – virgin coconut oil, pure tableya; and Josefina - Subanen beads and accessories and many more.
Women's Month activities always include dance performances. "It's so amazing to see that even those from barangays with no electricity dance so well. We also give awards to our farmhers, our women farmers and recognize outstanding women's organizations. In some municipalities, we conduct livelihood and skills training, medical, dental, and optical outreach," she shares.
Power in diversity
Asked how she mustered the support of the women, she said it was not an easy task. Although the women's organizations were already existing in all municipalities, they were not yet empowered. "I figured out what will be the best strategy to gain their cooperation and support. So I said women always want to be appreciated and praised. We invite them for trainings and they readily refuse. The usual excuse is they have kids and husbands to take care of, not to mention the household chores," Mayor Sweet relates.
"It started with a good relationship. We work as a family. We always see each other in meetings so we know almost everyone. We have established a good relationship and the next time we invited them for training, they were more than willing to attend.
Every Sunday, people flock to the Farmhers Market at the City Plaza where women's organizations from all towns in the province bring in organic vegetables, fruits and other products for sale. Many wise consumers are already patronizing their products. "Buy local, buy organic" is a come-on for the buyers.
Greatest challenge
"The biggest challenge for me as WEMRIC president is that we have about 40,000 members. The fact that we are targeting to provide additional income for them is an enormous task. Up to now, I could not even say that we have accomplished 30% of our goal," she said.
It's because for the women, it is only a part-time endeavor. They have to tend to their kids, their husbands and take care of the family's needs, manage the household.
"If you ask about women empowerment, most of them are already empowered but with regards to providing additional income, we still have not done that. We have newly established our market but we cannot just as yet go full blast with our business for obvious reasons," she added.
An environmentalist
The lady mayor is also involved in several projects in full support to the protection and preservation of the environment.
One of the programs she initiated is "Hindi Ako Plastic," which is about not using plastic bags and encouraging people to use reusable bags. This was started in October last year. "So far, we are already 20 percent compliant. It's a good start. It's about discipline in managing our garbage," she shared.
Another pet project is "Banyani Ako," where they grow banyan "Balite" trees, a very good carbon fixer and prevents soil erosion because it holds more water. "At the onset of the rainy season, we are going to plant more banyan trees in the riverbanks and in areas prone to soil erosion," she informed.
Recycling buff
Showcasing the ingenuity of this young lady is Buhay ni Nanay (Life of a Mother), a two-story building made of 75 percent recycled materials and the Balay Dalangpanan (House of Refuge), just beside the Municipal Hall of Dumalinao.
The Buhay ni Nanay has a lying-in area and caters to pregnant women especially in far-flung barangays for their safe delivery. It can be recalled that Dumalinao posted a high rate of maternal mortality in previous years, hence, to address this problem, they built this facility.
The second floor is used as a training area for women, while part of it temporarily houses the Rural Health Unit while the RHU building is under renovation.
Balay Dalangpanan is aptly named because this serves as a transient home for battered and abused women, during those times when husbands get drunk and inflict physical harm to their wives and forget about everything the following day. So if such happens, they can seek refuge here.
These two buildings were built through volunteerism and community effort, which may well be replicated in other municipalities. "If we have battered and abused women here in Dumalinao, I'm sure that other municipalities have victims too," Mayor Sweet declared, adding that a duplication of this project is very commendable.
Empowering women
"To all the women out there, you never know how strong you are. We've been doing a lot of work, and whenever possible, we want to do everything. We do office work, take care of our families and even extend to our communities. We've been agents of change for a very long time although we might not be aware that we are. We've been doing that by changing the lives of our children and giving them the right direction. That is just the biggest change that we can give to anybody," she stressed.
"As agents of change, we should not forget ourselves. They say we cannot help others if we're gasping for air, we should also take care of ourselves so we can do more to help out especially our families," she urged.
Mayor Sweet is a full time mom to 4 wonderful kids, Tanisha Ann, Trace Anthony, Topaz Avery and Alexander Thor. She is the doting wife of Zamboanga del Sur Vice Governor Ace William E. Cerilles.
I only have utter respect and high regard for this woman who believes that there is no magic to achievement. It is about hard work, choices and persistence. Indeed it can be said that there is no tool for development more effective than the empowerment of women.
By Claro A. Lanipa (ALT/CAL/PIA9-Zamboanga del Sur)
PAGADIAN CITY, 29 March (PIA) –- The Bureau of Internal Revenue – Revenue District Office No. 92 kicked-off its annual tax campaign for 2017 on Monday, March 28, 2017 at the Gift Pavillon, Raiza Building, Lumbia District, this city.
Revenue District Officer Aminoding B. Macarampat in his welcome message expressed his heartfelt gratitude to everyone who attended the important event with the theme "Ako, Ikaw, Tayo, Para sa Tunay na Pagbabago Para sa Bayan."
This year's theme is in line with President Rodrigo R. Duterte's vision in pursuing real change with compassion.
"Without the support of our partners, the taxpaying public, we cannot attain real change in our Bureau," RDO Macarampat emphasized.
"Our partners, you play a significant role in bringing the Bureau to greater heights, because from you springs collection, and more collection means more development for the Filipino people," he said.
On the other hand, BIR Regional Director Jose Eric C. Furia said, "this year is really a very challenging year for us in the bureau, because we are tasked to collect PhP 1.8 trillion from the different revenue district offices of BIR."
"We are happy that for Zamboanga Peninsula Region our share to the national target is pegged at PhP 7.5 billion, a small challenge on our part as a region. While RDO 92 based in Pagadian City was given a collection quota of PhP 1.2 billion which is manageable," Furia said.
The collection of taxes is not only BIR's responsibility, it is everybody's responsibility. "The key word of this is "cooperation," if everybody will cooperate, it is but easy for us to attain our goal," the soft-spoken director underscored.
A pledge of commitment was also signed by the different stakeholders and were presented with plaques of appreciation by the BIR.
Other dignitaries present during the launching were 1st District Representative Divina Grace C. Yu, Board Member Vicente Cajeta, who represented Governor Antonio H. Cerilles and Congresswoman Aurora E. Cerilles, Mayor Romeo P. Pulmones together with other BIR officials and employees, businessmen and taxpayers.
By Claro A. Lanipa (ALT/CAL/PIA9-Zamboanga del Sur)
PAGADIAN CITY (PIA) – The city government of Pagadian thru the City Social Welfare and Development Office (CSWDO) in collaboration with the Women Empowerment Movement- Rural Improvement Club (WEM-RIC) culminates on Wednesday the National Women's Month celebration held at the city gymnasium here.
In her keynote speech, Zamboanga del Sur 2nd District Representative Aurora E. Cerilles said March of every year we celebrate Women's Month to give due recognition and respect to the important role of women in the attainment of peace and development of our community.
"Women are doing different tasks in life with determination and effort to achieve their goal to progress, and this illustrates their strong support to continue to push forward the interest and growth of each one of us," the lady lawmaker said.
"You and I, we are part of the call to serve and to overcome the challenges we are facing these days," she added.
The lady lawmaker said the theme "We Make Change Work for Women" gives emphasis on the foundation for change alongside the full implementation of Magna Carta for Women to ensure that women become effective partners in the pursuit of the country's economic, social, cultural and political development.
"Through compassion and real change calls everyone of us to work hand in hand in order to achieve genuine outcomes of development. We are partners for a change that is gender responsive. We therefore highlight the need for a collective effort, collaboration and participation to ensure that women are not left behind in the pursuit of change," Cerilles said.
"Women should be active drivers in bringing about positive changes and that they should also reap from those development efforts," the lady legislator said.
"Let us be agents of genuine transformation, let's unite to achieve our dreams for our family, community and the entire nation," Cerilles exhorted.
Some 2,000 officers and members of the different women's organizations in the city led by WEM-RIC Federated President Therence P. Pulmones participated in the celebration.
By Gideon C. Corgue (ALT/GCC-PIA9/Zamboanga del Sur)
PAGADIAN CITY, March 27 (PIA) — The The Bureau of Internal Revenue (BIR) Revenue District Office (RDO) No. 92 will officially launch its 2017 Tax Campaign Drive on Monday at Café Pavilion here to mobilize sector support for the payment of taxes.
RDO Aminoding B. Macarampat said the launching will feature the participation of local chief executives, businessmen, accountants, bookkeepers and other government and non-government agencies.
The event aims to mobilize sector support for the BIR programs this year. "It will also educate the participants about their tax obligations and get them to care for their fellow countrymen who fulfill their tax obligations by paying the right taxes," he added.
A presentation of the agency's program particularly the streamlining of registration requirements of taxpayers will be discussed, to include discussion on the revenue potentials of RDO-92 as well as the possibilities of achieving further compliance among taxpayers.
He underscored the importance of the kickoff activity as the time for everyone to come together and be informed of what the BIR is doing to increase collection of taxes and improve services being rendered.
The event will be attended by Regional Director Jose Eric Furia and Asst. Regional Director VC Cadangen.
By Chief PSUPT ROGELIO C ALABATA with report from PO3 Radzben S. Jul (RPIO9)
A drug personality was arrested by operatives of Pagadian City Police Station during a drug buy-bust operation at the Integrated Bus Terminal in Barangay Bulatok, Pagadian City, Zamboanga Del Sur at about 11:45 AM on March 10, 2017.
The arrested man was identified as Cirilo Potot a.k.a. Jay-R, resident of Purok Gawad Kalinga, Barangay Buenavista, Pagadian City. Confiscated from him were four sachets of shabu, drug paraphernalia, and marked money. The suspect is temporarily detained at Pagadian CPS while a case for violation of RA 9165 is prepared for filing in court.
---
A 45-year old drug suspect was arrested by the operatives of Ipil MPS during a drug buy-bust operation in Purok Everlasting, Don Andres, Ipil, Zamboanga Sibugay at about 11:20 PM on March 11, 2017. This resulted in the arrest of Edwin Patria, 49, Ricky Cielo, 45, and Feliciano Arnosa, 45, all residents of Ipil Heights, Zamboanga Sibugay. Recovered from them were five sachets of shabu and drug paraphernalia. Subject persons are temporarily detained at Ipil MPS for proper disposition.
---
Two alleged drugs suspects fell into hands of Liloy MPS Drug Enforcement Team during a buy-bust operation in Barangay Fatima, Liloy, Zamboanga Del Norte at about 12:08 AM on March 12, 2017. The arrested suspects were identified as Datoc Tampipi Doroya, 24, resident of Purok Matinabangon, Poblacion Malangas, and Ronald Makipotin Camaño, 30, resident of Barangay Upper Sulitan, Naga, all in Zamboanga Sibugay. Confiscated from them were a small and two big sachets of shabu, drugs paraphernalia and marked money. The arrested persons and the confiscated items were brought to Liloy MPS for proper disposition.
By Chief PSUPT ROGELIO C ALABATA, with report from PO3 Radzben S. Jul (RPIO9)
Operatives of Bayog Municipal Police Station conducted a mobile checkpoint at the junction of Barangay Kahayagan Bayog, Zamboanga Del Sur at about 7:00 AM on March 7, 2017. This resulted in the apprehension of Norwen Aguilar, 27, resident of Purok Bougainvilla, Barangay Lower Baluran, Imelda, Zamboanga Sibugay.
Said suspect was driving a black Honda XRM motorcycle without plate number, and failed to present pertinent motorcycle documents. The suspect was also carrying with him sixty reams of assorted alleged smuggled cigarettes. Subject person was taken to Bayog MPS for investigation and proper disposition.
By Gideon C. Corgue (ALT/GCC-PIA9/Zamboanga del Sur)
LABANGAN, Zamboanga del Sur (PIA) — LtGen. Glorioso V. Miranda, commanding general of the Philippine Army bid farewell to retiring Major General Gerardo F. Barrientos, Jr. and ushered in the new 1st Infantry (Tabak) Division commanding general during the change of command ceremony at Camp Major Cesar Sang-an, Pulacan, this municipality.
Barrientos relinquished his position to Brigadier General Rolando Joselito D. Bautista, a member of the Philippine Military Academy (PMA) "Sandiwa" Class of 1983 and former commander of the Presidential Security Group (PSG).
Barrientos retires this March after serving 2 years and 8 months as commanding general of Philippine Army's premiere division.
A member of the PMA "Matikas" Class of 1983, Barrientos served as former deputy commander of the 4th Infantry Division based in Mindanao.
"I am forever grateful to the local chief executives and other stakeholders for actively supporting the Internal Peace and Security Plan (IPSP) 'Bayanihan' campaign of the Philippine Army," Barrientos said adding that it is the blueprint of the Philippine Army in addressing insurgency problem by winning the hearts of the people.
Barrientos said with their support, he was able to efficiently and effectively accomplish the army's mission in making Zamboanga Peninsula a peaceful place to live in.
The outgoing commander said he spent the best 40 years of his life as an army and it was satisfying, fulfilling and full of meaningful lifetime experience as he served the Filipino people.
LtGen. Miranda lauded Barrientos for having successfully painted the blueprint of the IPSP "Bayanihan" campaign.
Meanwhile, the army chief is optimistic that BGen Bautista will successfully lead the troops to attain its mission.
"To be the new commander of Tabak Division is a very stressful job but I am confident that you can perform your job efficiently," Miranda said adding that he knew him for a long time and worked together in the battlefield during their stint in the 1st Scout Ranger Regiment.
"Continue the success that your predecessor has laid down to achieve lasting peace and progress in our area," Miranda urged.
By Gideon C. Corgue
LABANGAN, Zamboanga del Sur, March 20 (PIA)— About 1,300 residents of barangay San Isidro, Labangan town benefitted from the free Medical and Dental Civic Action Program (MEDCAP) conducted on Thursday by the 1st Field Artillery Battalion, Army Artillery Regiment in partnership with the 1st Cavalry (Tagapanguna) Squadron, Mechanized Infantry Division, 53rd Infantry Battalion, Philippine Army, Rural Health Unit, DXPR Radio Station, and the Armed Forces and Police Mutual Benefit Assistance, Inc. (AFPMBAI).
Capt. Holly John Godinez, 1st FAB Alpha Battery commander said the MEDCAP is part of the Philippine Army's commitment to serve the people and secure the land. "As the forefront of keeping our province secure and safe, we reach out and extend a helping hand to our fellowmen especially the poor," he said.
Under the Internal Peace and Security Plan (IPSP) Bayanihan, the military commits to cooperative relationships with local stakeholders in all its activities.
"We want to show to the people that we are not only protecting them, but we also serve by bringing the government closer and making our services accessible to poor constituents," he added.
Punong Barangay Gavino Lacsado said the constituents in his barangay were grateful that the MEDCAP was held in San Isidro.
"Ang mga katawhan nalipay kaayo sa gibuhat sa mga kasundaluhan ilabi na sa 1FAB nga nagpahigayon ug MEDCAP dinhi sa barangay San Isidro tungod kay sila ang nakapahimulos pag-usab sa libre nga medical ug dental services. (The residents were very grateful to the troops because the MEDCAP was conducted here in barangay San Isidro. They have availed of free medical and dental services)," Lacsado happily said.
It was the second time that the MEDCAP was held in San Isidro, the adopted barangay of 1FAB.
Local residents have availed of the following services: Hepatitis B, pneumonia and anti-rabies vaccination, bloodletting, circumcision, feeding, free medical consultation, free medicines and tooth extraction.
"The activity has greatly helped because they do not need to spend money to travel and go to the rural health center which is far from their barangay," Lacsado said.
With the MEDCAP program, residents foster good relations with the Philippine Army. "Our friendship with the Philippine Army is imprinted in our hearts and will never be diminished," he concluded. (ALT/GCC-PIA9/Zamboanga del Sur)
By Gideon C. Corgue
PAGADIAN CITY, March 22 (PIA) — The 1st Infantry (Tabak) Division, Philippine Army in partnership with the 1st Cavalry (Tagpanguna) Squadron, Mechanized Infantry Division, 1st Field Artillery Battalion, Army Artillery Regiment, and 547 Engineering Brigade marked the 120th Philippine Army Day in Zamboanga del Sur through static display of military weapons and Army capability held at the parking lot of Gaisano Capital Mall here on Tuesday.
Unity and direction
"The celebration is an event which reveals our unity and direction to achieve our goal to be a world class Army by 2028," said LtCol. Benedicto S. Manquiquis, commanding officer of the 1st Civil Military Operations Battalion (1CMOBN).
A static display of weapons, squad demonstration, photo gallery, audio-visual presentation, and concert for the public were among the highlights of the celebration to raise awareness on the programs and services of the Philippine Army.
"The activities showcased the army's capabilities to the public such as war fighting equipment, humanitarian assistance, disaster capabilities and recruitment program," Col. Manquiquis said.
An opportunity for the public
Spectators grabbed the opportunity to pose for souvenir photos with the displayed Army assets .
"We give the opportunity for the public to pose for souvenirs with the displayed Army assets, to touch and even take souvenir pictures of the weapons because these are part of the taxes they paid," he added.
He also said that the civilians joined the Tabak combo by sharing their talents in singing.
Vital role in history
The 1ID remarkably plays a vital role in the history of Philippine Army in the pursuit of peace and progress.
"The Command had participated in numerous peace-building projects and became a key factor in the declaration of Zamboanga del Sur as a peaceful and development-ready province," he added.
Recruitment booth saves time, money
Edgimar Beloy, an officer of the Reserve Officers Training Course (ROTC) of the Western Mindanao State University-External Studies Unit (WMSU-ESU) and other ROTC officers were happy to see that the Philippine Army recruitment booth was installed in Gaisano Capital Mall.
"We were able to file the application forms for soldiers course by not going to the 1ID headquarters in Pulacan, Labangan," Beloy explained.
"We have saved time and money in filing our application at the recruitment booth," he said, adding that the public will be aware of the recruitment process and how they can join the organization.
"Through these efforts, we were fully informed on the programs and services they offer to us - civilians," Beloy concluded.
By Claro A. Lanipa (ALT/CAL/PIA9-Zamboanga del Sur)
PAGADIAN CITY, 20 March (PIA) – With the aim to help the country's micro and small enterprises (MSEs), the Department of Trade and Industry IX (DTI-9) launched on Tuesday, Project Kapatid in Zamboanga del Sur held at Amoroso Building, this city.
The Kapatid Mentor ME (KMM) program is a coaching and mentoring approach where successful firms/ enterprises teach micro entrepreneurs on the different aspects of business operations. It will also assist in growing the micro enterprises by providing skills through the discussion of concepts through lectures and actual mentoring/coaching sessions.
The objective of this program is to produce confident entrepreneurs/businessmen/businesswomen with the right mindset and business know-how.
DTI-9 Regional Director Sitti Amina M. Jain said the KMM program is just a component of a bigger initiative developed by the Philippine Center for Entrepreneurship jointly implemented with the DTI.
Last year, this program was initially launched in 10 regions, and Region 9 is one of the first two regions to launch the KMM in Zamboanga City and in Region 6 (Iloilo City), according to Director Jain.
"For this year, all regions are required to launch the program in at least one province per region. But in our case we go beyond that as we are launching this program in all the provinces in Zamboanga Peninsula. In Zamboanga Sibugay on March 13, Zamboanga del Sur on March 14, Zamboanga del Norte on March 16 and Zamboanga City last September 14, 2017," Jain disclosed.
Two (2) Kapatid Mentors from Manila; Henry S. Tenedero, president of the Philippine Marketing Association (PMA) lectured on entrepreneurial mind setting and value formation and Victor M. Madlangbayan talked on the marketing aspect of the project.
Other dignitaries who graced the occasion were Pedro Rufo Soliven, executive vice president of the Zamboanga City Chamber of Commerce Foundation Inc. and PCE Coordinator for North Western Mindanao, Mercedes Lourdes S. Quisumbing, PCCI Regional Governor, Engr. Fernando Pameron, president, Zamboanga del Sur Pagadian City Chamber of Commerce Inc., DTI officials and local entrepreneurs.
By Chief PSUPT ROGELIO C ALABATA with report from PO3 Radzben S. Jul (RPIO9)
A farmer listed as the no.1 Most Wanted Person in Misamis Occidental was arrested by combined elements of Tambulig MPS and Bonifacio MPS during a manhunt operation in Purok Kalitondan, Barangay Tungawan, Tambulig, Zamboanga Del Sur at about 5:00 PM on March 3, 2017.
The arrested person was identified as Rommel Manais Gamos, alias "Ommie", 41, presently residing at said place. He was arrested by virtue of warrant for Multiple Murder docketed under CC No. TC-2005-066 with no bail bond recommended, issued by Presiding Judge Sylvia A. Singidas-Machacon of RTC Branch 16, 10th Judicial Region, Tangub City dated March 21, 2006. He is presently detained at Bonifacio Municipal Police Station in Misamis Occidental while waiting for the commitment order from the court.
By Bong Garcia
THE New People's Army (NPA) rebels killed a farmer they accused to be a military informant in Zamboanga del Sur, the police reported Monday, March 13.
Zamboanga del Sur Police Director Sofronio Ecaldre identified the victim as Wilfredo Morales, 54, who died on the spot.
Ecaldre said the incident occurred around 1 p.m. Sunday, March 12 at Purok 6 in the village of Concepcion, San Miguel, Zamboanga del Sur.
Ecaldre said investigation showed the victim was shot to death by a group of armed young men believed to be NPA rebels.
The investigation continues in a bid to identify the suspects for the filing of criminal charges against them, he added.
By Gideon C. Corgue (ALT/GCC-PIA9/Zamboanga del Sur)
LABANGAN, Zamboanga del Sur, March 14 (PIA)—The Barangay Anti-Drug Abuse Council (BADAC)of Upper Pulacan on Sunday launched an Anti-Drug Fun Run with the theme, "Life Does Not Rewind, Say No to Drugs."
Punong Barangay Jesus Daoala said the event is part of BADAC's drug awareness campaign in support to President Rodrigo Duterte's war on illegal drugs. It also symbolizes the unity of all stakeholders to solve the drug problem besetting our country for so many years now.
A registration fee of P250 (with free T-shirt) was shelled out by every participant which will be used for the various projects of BADAC.
LtCol. Dante T. Bermillo, chief of G7, 1st Infantry (Tabak) Division, Philippine Army said their participation in the Anti-Drug Fun Run is part of their commitment to build a strong collaboration and participation with the civilian sector. "We want them to be empowered in coming up with a program like this-- physical fitness," he added.
"We bring peace through running, working and playing with them. We work for peace and development," Bermillo said.
"We always support the program of the government like this. We advocate peace and promote the healthy practice of jogging and walking," said LtCol. Hubert Acierto, 1st Field Artillery Battalion commanding officer.
Meanwhile, Major Jonathan Escandor, executive officer of the 1st Cavalry (Tagapanguna) Squadron, Mechanized Infantry Division said their active involvement in the fun run is a manifestation of their wholehearted support to the anti-illegal drug campaign of President Duterte.
"We want to show our support to the barangay council in their fight against illegal drugs," Escandor said adding that the campaign against illegal drugs should always start in the barangay level.
It was learned that President Duterte has issued an executive order for military support in his fight against drugs, which he said was a national security threat.
During the event, the BADAC awarded cash prizes and trophies to the top runners.
"I would like to thank the different stakeholders for their active participation in making the fun run successful," Daoala concluded.
(PNA), BS/TPGJR/RGAAG
ZAMBOANGA CITY, March 13 (PNA) -- The Department of the Interior and Local Government (DILG) in Region 9 has reminded barangay officials when to conduct the Barangay Assembly Day this year.
DILG Regional Director Paisal Abutazil on Monday said the holding of the assembly is pursuant to Section 397 of Republic Act 7160, otherwise known as the Local Government Code of 1991.
Abutazil said the schedules of the Barangay Assembly Day is on March 25 and October 8 for the first and second semesters, respectively, based on a memorandum circular issued by the DILG central office.
The holding of the assembly is to provide opportunity to the residents to be informed of the ongoing development and other concerns in their respective barangays.
He said appropriate sanctions will be imposed against barangay officials who will not hold the required Barangay Assembly Day.
He said DILG Sec. Ismael Sueno wants 100 percent compliance on the part of the barangay officials as far as the conduct of the assembly as required under RA 7160.
"We will monitor. Those who will not conduct the assembly will be made to explain as required by the local government code," he said.
"Corresponding actions will be undertaken if the reasons cited are not justifiable," he added.
The Barangay Assembly Day will carry the theme "Sulong Barangay Kontra Droga, Krimen at Katiwalian: Makialam! Makilahok! Makiisa!"
(PNA), RMA/TPGJR/R.G. ANTONET A. GO
ZAMBOANGA CITY (PNA) - Police have been ordered to provide ample protection to the "doctors-to-the-barrios" serving the residents in far flung areas here in Region 9.
Chief Supt. Billy Beltran, Police Regional Office-9 (PRO-9) director, on Saturday said he issued the order to all provincial and city directors after the killing of a physician serving in the remote areas of Lanao del Norte.
Dr. Dreyfuss Perlas, a doctor-to-the-barrios (DTTBs), was killed by unidentified gunmen on March 1 while he was driving motorcycle in Kapatagan, Lanao del Norte.
"I ordered my provincial and city directors to find out who among them (physicians) are at risk or being threatened," Beltran said.
Dr. Aristides Tan, Department of Health (DOH) regional director, said there were eight DTTBs assigned in remote areas of the region.
Tan said they were assigned in the towns of Mutia, Godod, La Libertad, and Sergio Osmeña in Zamboanga del Norte; and, in the municipalities of Lapuyan, Guipos, Midsalip, and Tukuran in Zamboanga del Sur.
"They are encouraged to ask help from the elected officials in their assigned localities," Tan said.
The general objective of the DTTB program is to provide the countryside with competent Medical Human Resources to render quality medical care to the people.
Beltran said they were ready to accommodate the request of the DTTBs concerning security.
By Claro A. Lanipa (ALT/CAL-PIA9-Zamboanga del Sur)
PAGADIAN CITY (PIA) – The Board of Foreign Service Examinations of the Department of Foreign Affair (DFA) is now accepting applicants for the 2017 Foreign Service Officer (FSO) Examinations.
Interested applicants for the examination must be knowledgeable on the economic, political and social conditions of the Philippines, and must possess not only facility in oral and written communications but the personality traits essential to the performance of the duties of Foreign Service Officers who is willing and able to accept assignments to any post where their services may be required.
Applicants should be natural-born Filipino citizens and concurrently permanent residents of the Philippines and should not be more than 35 years of age. He should have graduated from a four (4) year bachelor's degree course with at least two(2) years employment or further studies or a combination of both after graduating from college or university.
Duties of a foreign service officer include: gathering information, analyzing and reporting political,economic, technological, cultural and other events and developments; drafting diplomatic notes and other forms of diplomatic correspondence; preparing briefing papers and other foreign policy papers for the Department and other offices of government as may be required.
In addition, FSOs assist in the preparation and conduct of international conferences; managing and supervising staff; disseminating information; working with other government agencies and private groups and individuals in promoting Philippine interests, abroad among others.
Interested applicants may submit their application forms in person at any Regional Consular Office or at the Philippine Embassies or Consular abroad not later than April 05, 2017.
For more information, interested parties may personally visit the DFA Regional Consular Office at the 2nd Floor, GV Building, Veterans Avenue, Zamboanga City or visit the DFA website at www.dfa.gov.ph.
By Antonio M. Manaytay (SunStar Philippines)
BAYOG, Zamboanga del Sur -- Governor Antonio Cerilles has declared his support to mining as long it is responsible and complies with government regulations.
Cerilles, speaking before a forum on mining last March 7, reiterated his stand that mining should be responsible and must pass the necessary government requirements before being allowed to operate. The forum was attended by more than 200 people.
He cited TVI Resource Development Philippines Inc. (TVIRD) as one of the mining companies that follow and observe the principles of responsible mining.
TVIRD holds a Mineral Production Sharing Agreement (MPSA) covering some 4,779 hectares encompassing the gold-rich mountain of Balabag of this town.
The company received an approved Environmental Compliance Certificate in 2013 and Declaration of Mine Project Feasibility in 2016. It also received an approval for its Social Development Management Program from the MGB in May 2014.
For a mining operation to be responsible, Cerilles said it must have demonstrated the capacity to comply the rigorous processes required by the government.
Cerilles, who was also secretary of the Department of Environment and Natural Resources during the administration of former President Joseph Estrada, pointed out that what destroys the environment and pollute the waters are the illegal and small-scale miners whose operations are not strictly regulated by the government.
The waters in Dumanquillas Bay of the province were polluted due to small-scale miners whose unregulated use of toxic chemicals caused undetermined damage to the environment, he said.
He added that for years, red tide was recurrent at the Dumanquillas Bay.
But the pollution in the bay was minimized when the Mines and Geosciences Bureau, upon the recommendation of the Provincial Government, issued a cease-and-desist order to all small-scale mining operations in the area, said Cerilles.
The governor is optimistic that TVIRD will deliver its commitment to safe guard the environment as it implements its operations in the area.
He is also convinced that the company can bring the needed development for the community in terms of livelihood, social development projects, and improved local government revenues.
Mayor Leonardo Babasa, for his part, expressed his optimism with what the mining company could bring in terms of development for the town.
He said the revenue to be generated from the company's operations is a "big help for our town."
With illegal and small-scale mining around, the town can only do so much because the local government does not the power to levy taxes and fees, he said.
Babasa called on the National Government to allow the company to proceed with its operations.
Last February 14, TVIRD was among the 75 MPSA holders recommended for cancellation by Environment Secretary Gina Lopez on the ground that it is within the watershed area.
But TVIRD refuted the reports that its area is within the watershed area. Its president, Eugene T. Mateo, said the company's Balabag Project "is not located within the vicinity of any lake, spring or tributary enumerated in the country's list of proclaimed watershed forest reserves or any critical watershed."
Balabag is not included in the list of the National Mapping and Resource Information Authority (Namria) and National Integrated Protected Areas System (Nipas).
Mateo said TVIRD deemed the "cancellation of the MPSA" as having no merit."
(PNA), BNB/PFN
MANILA, March 8 (PNA) -- Police and military units shot and killed a notorious kidnap-for-ransom (KFR) syndicate head during operations in Zamboanga Del Sur on Monday morning.
Belated reports by Western Mindanao Command (WMC) spokesperson Capt. Jo-ann Petinglay said the incident took place 10:50 a.m. in Barangay Pampang, Lapuyan, of the said province.
She identified the slain kidnapping syndicate leader Fahad Andi, head of the Andi KFR Group, which is also notorious for drug pushing, trafficking, and kidnap-for-ransom activities in Dinas, Lapuyan, Margosatubig and other neighboring municipalities in Zamboanga Del Sur.
Andi is also listed as the Top 2 "High Value Target" and Number 1 most wanted person in the regional level.
His group is also involved in the series of kidnappings, gun for hire, and extortion activities in Baganian Peninsula.
Andi was killed in a 30-minute shootout with Task Force ZAMPELAN (Zamboanga Peninsula) and local police.
Witnesses reported seeing the suspect hit by gunfire and afterwards falling into the wharf area of Barangay Pampang.
Government forces recovered a .45 caliber pistol; a magazine with two live ammunition; a PRB 423 fragmentation grenade; a scooper; a black bandolier back pack and lighter; a PNP camouflage green uniform with the PRO-ARMM logo; and a camouflage sling bag.
Troops are still searching for the body of the slain suspect, Petinglay said.
By Gideon C. Corgue (ALT/GCC/PIA9-Zamboanga del Sur)
PAGADIAN CITY (PIA)—The Bureau of Fire Protection (BFP) intensifies the conduct of fire safety and awareness campaign to jumpstart the Fire Prevention Month.
City Fire Marshal Senior Inspector Reggy A. Olmedo said the Pagadian City Central Fire Station continues to reach out to the public, especially in the barangay level, to provide fire prevention information and fire safety consciousness to the community through its Barangay Ugnayan Program.
Olmedo said the campaign was started early January this year.
The information, education and communication (IEC) campaign covers discussion of safety reminders and preventive measures to avoid fire occurrence at home.
The fire chief said in the entire month of March, the BFP personnel will conduct seminars, lectures and drills in different barangays because residents are the first line of defense.
"It is very important to educate our people on how to prevent fire," Olmedo stressed.
"We will distribute fire safety materials like flyers, leaflets and posters in the different barangays to remind the public to be always alert and take precautions," Olmedo explained.
The BFP has also intensified its fire safety inspection and campaign especially in boarding houses, dormitories, hotels, schools, and beer houses.
"Let us make every day of the year a fire prevention day not only this month of March," Olmedo said adding that fire prevention is not only BFP's business but everybody's concern.
By Alma L. Tingcang (ALT-PIA9/Zamboanga Sibugay)
DUMALINAO, Zamboanga del Sur, 6 March (PIA) - - Some nine kilometers southwest of Pagadian City, the capital of the province of Zamboanga del Sur lies a land where people live in peace and harmony, content with the bounty of nature, blessed with rich marine resources and fertile soil making it the agricultural hub of the province.
The town is called Dumalinao. "Duma" simply means friend, comrade, companion in Subanen; Dlinao is a deep portion of the river; and Linao means still, trouble-free, peace, joy and tranquility.
Agri-hub of Zamboanga del Sur
The favorable climate of Dumalinao allows farmers two croppings of corn per year. Other major crops include rice, coconut, rubber and banana. Its major source of livelihood is the trade of its agricultural products to nearby municipalities. The town also supplies livestock and poultry to the province.
However, in spite of the simple and quiet life in the countryside, the drug menace has reached the place and taken its toll on barangay residents and local officials.
War on drugs
With a firm resolve to address the problem, local officials led by Mayor Junaflor "Sweet" S. Cerilles devised ways to give hope to drug surrenderees after the government launched its all-out campaign against drugs through the Philippine National Police's "Oplan Tokhang."
However, they were confronted with the lack of resources for the program that they have agreed to undertake in partnership with Barangay Baloboan.
Bent on pushing the project to fruition, and in consultation with the barangay officials of Baloboan, they embarked on organic vegetable gardening for the 39 drug surrenderees to give them a worthwhile endeavor aside from the income that will be derived from it.
Organic vegetable gardening
"This project was started in January, this year, primarily for our surrenderees not to go back to using drugs. So we thought of this to help our 39 surrenderees," said Punong Barangay Jonie Leyson.
"But first we prepared the plots. We have the backing and support of Mayor Cerilles although we do not have the money. We used rice stalks and animal dung for fertilizer, all organic resources of our barangay," Capt. Leyson shared.
LGU support
The one hectare lot is owned by Leyson and is now planted with carrots, raddish, okra, petchay, cucumber, string beans and watermelon. "They are set to harvest by April and proceeds from the farm will go to the beneficiaries who have toiled and worked hard to grow the organic vegetables. Mayor Cerilles assures that they have a ready market for their produce," quoted the barangay official.
"I could see the cooperation and participation of these surrenderees and sense their sincerity to lead a changed life," he observed. Leyson said all barangay officials are backing this project and have given their all-out support. "Without them and the cooperation of the drug surrenderees, this project would not be realized," said Leyson.
One of their best practices is that every month, the farmers' associations have a monthly meeting. Everyone is required to bring 10 kilos of rice stalks that they will store for the next planting season so they will have a ready supply of organic fertilizer.
Hard work and perseverance
One of the beneficiaries of the program, Roger Piedad, 36 years old, married with 2 kids heeded the government's call to stop using drugs and chose to lead a better life without it.
"My mother died when we were still young. My father remarried, so I and my 7 siblings were scattered. We had no direction in life. And some of us were into vices," Roger said in the vernacular.
He has undergone training through DSWD in organic agriculture, with 4 competencies: organic piggery, organic vegetables, organic chicken, and organic fertilizer.
Aside from being involved in organic vegetable gardening of the surrenderees, he cultivates his own plot which is about one-half hectare planted with rice, bell pepper, mongo, string beans and other vegetables.
Comparing his past life with the present, he has this to say, "There are friends who are good influence and there are also those who are bad. Be careful who your friends are."
Sustainable livelihood
Meanwhile, SB Member Jelito Piñonal, chair of the Committee on Peace and Order said, "We have observed that there are no more incidents of theft in our barangay which was rampant a few years back. While many were involved in drugs, most of them had no work. When we started this project, they became busy tending their garden and we noted the dramatic change."
He said this is a continuous program because after they harvest, they will again plant, so that aside from doing something worthwhile, they will also earn from their harvest. "As chairman of the peace and order committee, I am also involved in this project to lessen crimes."
Piñonal advised them to value hard work and urged the support of barangay officials "because the surrenderees need our guidance. They cannot achieve something if we do not support them."
"I hope and pray that you will never return or go back to your previous life being a drug user and walk the path to clean living. People who indulge in drugs have no future. We have made our barangay an example and this will be your guide as you sustain your family income," Piñonal said.
With President Rodrigo Duterte's all-out war on drugs, local government units have devised different ways to save the users, bring them back to mainstream society and fully recover from drug addiction, enabling them to lead productive lives.
By Claro A. Lanipa (ALT/CAL/PIA9-Zamboanga del Sur)
PAGADIAN CITY (PIA) -- The Seaweed Industry Association of the Philippines (SIAP) has banned the use of fertilizer in all growing/production areas of seaweed to protect it against waste contamination and any form of impurities that will adulterate the raw dried seaweed.
In response to this, the Zamboanga del Sur Seaweed and Seaweed Products Industry Cluster - Technical Working Group (TWG) during its assessment and planning held recently, came up with Resolution No. 01 series of 2017 requesting the Sangguniang Panlalawigan to pass an ordinance banning the use of fertilizer in seaweed farming/production and adding impurities in the processing of raw dried seaweeds (RDS).
The resolution specifically identified the 12 coastal municipalities of Zamboanga del Sur namely; Labangan, Tukuran, Dumalinao, San Pablo, Dinas, Dimataling, Tabina, Lapuyan, Kumalarang, Margosatubig, Pitogo, Vincenzo Sagun and the city of Pagadian.
Seaweed farming has proven to be a very good alternative livelihood that will improve the income and living condition of our fisherfolks.
DTI Provincial Director Maria Socorro Malate-Atay said due to high demand of raw dried seaweeds in the market, farmers use fertilizer to grow seaweeds in a short period of time. Instead of the normal 45 days, with the use of fertilizer, it will only take 15 days for the seaweed to be harvested.
"Seaweed applied with fertilizer grows fast but it has less carrageenan content, a soluble fiber used as organic food additive, ingredient in dairy beverages, protein-enriched drinks and in various pharmaceutical products," Director Atay added.
Other than this, it was also reported that farmers add salt, sand and other impurities to increase the weight of their produce, according to Atay.
Zamboanga Peninsula is the second largest producer of seaweeds in Mindanao and ranks third highest seaweed-producing region in the country while the province of Zamboanga del Sur is the second highest seaweed producer in the region.
(PNA), LAP/NYP/TPGJR/DARWIN WALLY T. WEE
ZAMBOANGA CITY, March 3 (PNA) –- Businesses that are into environmental protection such as waste recycling and the development of renewable energy will be the priority for the Department of Science and Technology's (DOST) Small Enterprise Technology Upgrading Program (SETUP) for this year.
"Based on the policies initiated by the central office, we will no longer limit to the eight priorities, but expand it and include other areas, especially environmental protection and alternative source of clean energy," Mahmud Kingking, DOST assistant regional director for field operation services, said on Friday.
Kingking, who oversees the SETUP in the region, said shoring up economic development and ensuring the country's food security should not be at the expense of the environment.
"Environmental protection through science and technology is needed for sustainable development," he said.
Priority sectors initially covered by the program are furniture, food processing, gifts, toys and housewares, marine and aquatic resources, horticulture, metals and engineering.
Kingking said the new shift is to encourage the upgrading of existing businesses that will help address environmental issues, and develop new business ventures that are environmentally sound.
"We have seen the huge negative impact to the agricultural sector due to climate change," he said.
According to Kingking, rice farmers in Zamboanga del Sur have started to move from the usual open solar dryer for their crops to the environment-friendly mechanical dryer due to unpredictable weather patterns.
"Aside from our aim to continue to provide services that improve the lives of our people, especially in the countryside, it is also equally important to put premium on environmental preservation," he said.
SETUP has been among the flagship projects of the DOST to help develop quality products for Micro, Small and Medium Enterprises (MSMEs).
It is a nationwide strategy to encourage and assist SMEs to adopt technological innovations to improve their operations and thus boost their productivity and competitiveness.
The program enables firms to address their technical problems through technology transfer and technological interventions to improve productivity through better product quality, human resources development, cost minimization, and waste management, and other operation related activities.
Under the program, qualified MSMEs will be assisted in acquiring new technology such as machines for their productions through a rent-to-own scheme.
The beneficiary will be given a six-month grace period before the first payment for the three years, and may be extended for another three years depending on the cost.
Kingking said they expect the bulk of this year's P59.8-million SETUP fund to go to businesses that promote environmental protection.
He said that this year's budget would enable them to financially assist 53 MSMEs projects.
"We are encouraging MSMEs to adopt our technology. It will not only improve their productions, but also help in the conservation efforts," he said.
Since its implementation here in Zamboanga Peninsula in 2001, the bulk of the SETUP went to food processing, metals and engineering, and others.
However, there was no substantial allocation made to those small businesses that are into environmental protection.
At least P208-million worth of technology-based solutions was provided to the local SMEs to upgrade 268 projects across Zamboanga Peninsula in 2001 up to the present.
In 2016 alone, the DOST SETUP was able to generate a 29-percent increase in productivity among the assisted MSMEs.
It also generated almost P400million in gross sales, and employed 1,587 new jobs across Zamboanga Peninsula.
By Bong Garcia (SunStar Philippines)
SIX people, including two teachers, were injured in a collision of two motorcycles in the national highway of Zamboanga del Sur, the police reported Wednesday.
Senior Superintendent Sofronio Ecaldre, Zamboanga del Sur police director, disclosed the incident occurred around 3:30 p.m., Tuesday, along the highway in the village of Paglaum, Dumalinao municipality.
Ecaldre identified the victim as the following: Armando Casimillo, 28; Rosalie Casimillio, 29, Remark Casimillo, six, and Princess Jean Casimillo, three, Keven Mandayog, 49, and Analie Cabanlet, 38.
Mandayog and Cabanlet are teachers in the municipality of Lapuyan, Zamboanga del Sur.
Investigation showed the Casimillos were aboard a motorcycle on the way from the village of Camanga to the town proper of Dumalinao when a motorcycle with Mandayog and Cabanlet riding tandem bumped them as they turn left towards a gasoline station.
Ecaldre said the Mandayog and Cabanlet tandem were traversing from Lapuyan town to Pagadian City at the time of the incident.
Ecaldre said both motorcycles crash on the pavement brought about by the impact of the collision that injured both the drivers and back riders.
They were rushed to the hospital for treatment.
(PNA), LAP/NYP/TPGJR/HIROHITO D. CADION
PAGADIAN CITY, Zamboanga del Sur (PNA) -- The Department of Trade and Industry (DTI) is conducting on Tuesday, February 28, a Youth Entrepreneurship Symposia (YES) for the academe sector in this province.
DTI Provincial Director Maria Socorro Atay on Monday said the symposium is in line with the objectives of Republic Act 10679 to promote entrepreneurship and financial literacy among the Filipino youths.
Atay said the gathering would be participated in by graduating students and teachers from the different universities and colleges in this province. It will be held in Barangay Santa Maria, this city.
Atay said the symposium will take the form of lectures, workshops, sharing of best practices and tips, and open forum.
The event will be facilitated by professional speakers on entrepreneurship and adviser in investment and financial management.
Local young entrepreneurs successfully running their own businesses were also be invited to share their experiences.
"Through this event, the students are expected to have a deeper appreciation of the need for more youth entrepreneurs to affect inclusivity in economic growth and social empowerment while helping address the problem of unemployment and widespread poverty," she said.
DTI Regional Director Sitti Amina Jain postulated that even if 25 percent of the graduates would pursue entrepreneurship, that automatically translates to 25 percent less of the graduates joining the ever-growing members of the students who go after jobs instead of venturing into businesses.
Jain added that if the 25 percent of the graduates will be successful entrepreneurs, "then they might be able to absorb the 75 percent who will be looking for a job."