Zamboanga del Sur News March 2016
Jump to navigation
Jump to search
→ → Go back HOME to Zamboanga: the Portal to the Philippines.
A | B | C | D | E | F | G | H | I | J | K | L | M | N | O | P | Q | R | S | T | U | V | W | X | Y | Z
Create Name's page
Regions | Philippine Provinces | Philippine Cities | Municipalities | Barangays | High School Reunions
---
Province of Zamboanga del Sur - Archived News of Zamboanga del Sur
---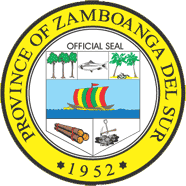 Seal of Zamboanga del Sur Province
Interactive Google Satellite Map of Zamboanga del Sur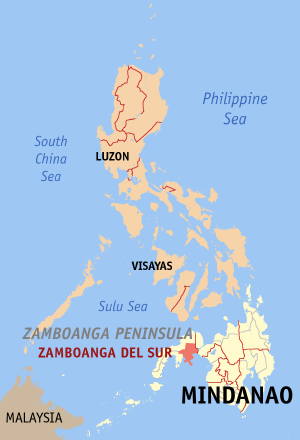 Zamboanga del Sur Map Locator

Municipalities within Zamboanga del Sur

Provincial Capitol of Zamboanga del Sur

Provincial Capitol of Zamboanga del Sur, Santo Niño, Pagadian city
Dietary supplement is a product that contains vitamins, minerals, herbs or other botanicals, amino acids, enzymes, and/or other ingredients intended to supplement the diet. The U.S. Food and Drug Administration has special labeling requirements for dietary supplements and treats them as foods, not drugs.
---
---
Manufacturers and distributors of dietary supplements and dietary ingredients are prohibited from marketing products that are adulterated or misbranded. That means that these firms are responsible for evaluating the safety and labeling of their products before marketing to ensure that they meet all the requirements of DSHEA and FDA regulations.
Lapuyan Falls: The favorite haunt of the fair Subanen maidens of Sitio Baga and all its neighboring areas, usual meeting place with many a young country swain in some secluded cavern beneath the rocky forest lane.

Lakewood, Zamboanga del Sur, Philippines

Village of Pedagan
Wars of ancient history were about possessions, territory, power, control, family, betrayal, lover's quarrel, politics and sometimes religion.
But we are in the Modern era and supposedly more educated and enlightened .
Think about this. Don't just brush off these questions.
Why is RELIGION still involved in WARS? Isn't religion supposed to be about PEACE?
Ask yourself; What religion always campaign to have its religious laws be accepted as government laws, always involved in wars and consistently causing WARS, yet insists that it's a religion of peace?
WHY??
There are only two kinds of people who teach tolerance:
The Bullies. They want you to tolerate them so they can continue to maliciously deprive you. Do not believe these bullies teaching tolerance, saying that it's the path to prevent hatred and prejudice.
The victims who are waiting for the right moment to retaliate. They can't win yet, so they tolerate.

Lintugop, Aurora
Pagadian City, Zamboanga del Sur

Provincial human resource management office of santo niño pagadian city

Civil Service Commision office in santo niño pagadian city
(Mindanao Examiner)
PAGADIAN CITY – Rubber trees have always been known to produce a milky white sap known as latex which is being used in many ways and modern processing of the latex sap produced has been generating income for the local community in Zamboanga Peninsula.
The region is considered to have the highest production of natural rubber in the country, producing 171,126 tons in 2010 and 188,934 tons 2011. With this flourishing rubber industry, a major challenge is to ensure that the state and quality of their rubber and rubber products comply with industry regulations and market requirements.
The Philippine Rubber Industry Association (PRIA) has identified the need for a rubber testing facility in the country to provide objective evidence using scientific approach of the rubber's state and quality.
To address this challenge, the Department of Science and Technology (DOST) provided funds to the region's rubber industry through its so-called Grants-in-Aid program to set up a laboratory testing facility that will analyze the quality of natural rubber crumbs. Quality of natural rubber is one of the top issues affecting the competitiveness of the industry.
The rubber testing laboratory located at the DOST in Zamboanga City has the capability to test seven parameters: Dirt content, Nitrogen content, Ash, Volatile Matter, Plasticity Retention Index, Mooney Viscosity and Color.
Dirt Content helps detect adulteration in the product for it affects the processing of rubber and its quality. Nitrogen Content indicates possible adulteration with skim latex if content is high. Ash Content helps detect adulteration with clay, talc, sludge and silicates and coagulants such as sulfuric acid and phosphoric acid.
Meanwhile, Volatile Matter indicates dryness of the rubber where it should not exceed 0.8% because wet rubber may develop molds and foul odor. Plasticity Retention Index on the other hand, measures the resistance of rubber to oxidative degradation or aging. Mooney Viscosity characterizes the ability to process the rubber and lastly, Color determines the grade of rubber crumbs. All these parameters are important in establishing the quality of the natural rubber crumbs.
The facility is equipped with major equipment namely, Plastimeter, Mooney Viscometer, Kjeldahl Block Digestion and Distillation System, Furnace, Laboratory Mill, Aging Chamber, Analytical Balance, Ultrasonic Bath, and Hydraulic Press.
To further elevate the rubber industry in Zamboanga, DOST assisted the Philippine Pioneer Rubber Product Corp. (PPRPC) in Naga town in Zamboanga Sibugay province through its Small Enterprise Technology Upgrading Program (SETUP) that provides assistance to micro, small and medium enterprises through funding, technology upgrade, and manpower training.
According to Daniel Revantad, manager of PPRPC, the SETUP helped them compete in the rubber industry. "Naisip namin nung palapit itong ASEAN Integration, hindi na pwedeng yun produkto mo na pwede na, kailangan pwedeng- pwede (We thought that with the coming ASEAN Integration, you can no longer make do with a so-so product. It should be excellent). You have to cope up with the standard," Revantad said.
DOST said it assisted PPRPC with a technology intervention worth P 8,276,800 for the improvement of their system and product; and manpower development with a project duration from 2014 to 2017. Two units of slab cutter and two units of blending tanks were delivered and installed in the plant.
The PPRPC provides milling services to rubber-producing cooperatives, rubber farmers and traders. It was organized in 2000 as a federation of six agrarian reform communities which enabled them to avail the SETUP assistance. The production increased by 25% and they now provide better quality and faster service to rubber farmers and traders, became compliant to ISO 2000 quality standards, and generated 23 additional employees, from 127 to 150, according to a statement released by DOST.
Wednesday, March 30, 2016
By Allen Abastillas
The Zamboanga del Sur Team of the Highway Patrol Group-9 has recovered another stolen motorcycle.
Team leader Sr. Inspector Dexter L. Diones reported to HPG-9 Regional Chief Sr. Supt. Joel R. Dimaano described the recovered motorcycle as a red Racal with plate number KE 98985.
Diones said while they are conducting anti-carnapping operations and implementatingf R.A 4136 Oplan Sibat Sibat under R.A 6539 along the highway in Barangay Tiguma Pagadian City, they flagged down the motorcycle driven by a certain R. Sapotalo of Malangas, Zamboanga Sibugay for an initial violation of not wearing a helmet.
After further investigation at Camp Abelon. Diones discovered that the motorcycle was stolen in Silang, Kapatagan, Lanao del Nore from a certain R. M. Ditchos. It was reported stolen on March 15, 2016 while parked along the highway of P-1 Dongoan in Kapatagan, Lanao del Norte around 3 p.m.
The stolen motorcycle was reported at the Police Station of Kapatagan under Incident Record Form ( IRF ) with entry number 103504-20163-1556 sigend by Police Officer One Amor R. Cabigon the Duty officer of the day on March 15, 2016.
Dimaano commended Diones and his team for the recovery of the motorcycle. He directed Diones to conduct macro-etching examination for the records purposes and ducomentation of the unit. And after the documentation inform the owner for the release of the motorcycle.
Meanwhile, HPG-9 Operation Officer Sr. Insp. Mervin Claret reported to Sr. Supt. Dimaano that there was no major vehicular incident during the Lenten season in the different national highways of Zamboanga Peninsula. The Holy Week was generally peaceful. Monitoring Officer SPO1 Arvin Lozano also said there was only minor vehicular incident in one purok in Dumalinao, Zamboanga del Sur.
(PNA), BNB/TPGJR
ZAMBOANGA CITY, March 29 (PNA) -- A two and a half-hour fire destroyed 67 houses worth PHP3 million in a residential area Monday in Pagadian City, the capital of Zamboanga del Sur.
Supt. Michael Palermo, Pagadian City police chief, said the fire broke out around 3:30 p.m. Monday at Purok Tabing Ilog, Barangay Balangasan in that city.
Palermo said the fire started at the two-storey boarding house of Kristita Satur and rapidly spread to nearby houses.
Palermo said the Bureau of Fire Protection (BFP) declared fire out around 6:00 p.m. after they managed to put off the blaze.
He said there was no reported casualty from the incident.
By Alma L. Tingcang
A family of weavers
"I grew up watching my "ina," my aunts and siblings weave mats. As kids, we played with the left-over materials that they discarded and made it into rings and bangles," says Shariffa Dakula, one of the cultural masters that Zamboanga del Sur is proud of.
"I was not taught how to weave, I just became so interested in what they were doing, fascinated by the colors and the intricate designs they have made to create a masterpiece," she related.
For Shariffa, weaving was a way of life that she shared with her siblings; one brother and 7 sisters. "When I was in Grade 4, I started weaving mats, simple designs that I could sell to earn money. At that time, the price of a 54 x 75 mat was pegged at P12-15," she fondly recalled.
One day while watching her mother, Hadji Sitti Mariam Dakula at work, she said in awe, "My mother's own made mat! I'm beyond blessed to grow up seeing her weave really exquisite mats, so I made an oath to myself that someday I will weave mats just as beautiful and creative she can."
In high school, she already learned different designs and even through college, she was weaving mats because she got orders from her landlady and other boarders.
One fateful night in 2007, Gauden Sireg, a family friend and now chairperson of Dumendingan Arts Guild slept over at their house. He saw the mats they made and suggested that they submit a project proposal to the National Commission for Culture and the Arts (NCCA). And they got a positive feedback.
Teaching the young
"I am grateful to NCCA because they discovered my talent and our craft," Shariffa recounted.
With funding support from NCCA, the School of Living Tradition (SLT) was then established in Kumalarang with 30 children who were trained into the intricacies of weaving. After school, they went to the SLT to have their lessons and spent their free time learning everything that the cultural masters taught them.
"We encourage the children to finish school, although they earn enough for their needs, we still urge them to finish schooling," Shariffa said.
"Even in the family, we also inspire the younger generation like our nieces, nephews and cousins to weave. Not just copy the designs but they should create their own design. They should learn to be 'dream weavers.'"
This according to Shariffa, is the greatest legacy they would leave behind to the younger generation.
Local and foreign exhibits
As a cultural master/weaver, Shariffa never imagined that she would go to places like Zamboanga, Manila and Kuala Lumpur, Malaysia.
Shariffa participated in several exhibits at UP Diliman, La Salle and UST, demonstrating her craft and sharing her passion in weaving. They showcased their cultural masterpieces in trade fairs such as Manila FAME.
More than just a trade fair, it is the undisputed design and lifestyle event of Asia held on March 2012, where Senator Loren Legarda saw her works. In October of the same year, she was again invited by the senator to attend the Manila FAME.
Shariffa was sent to Kuala Lumpur for the International Craft Festival exhibit sponsored by NCCA. She was the only representative from the Philippines and it was such a great opportunity for the cultural master. "I was so excited because even if I'm not popular in my place, I have gained a name for myself in Manila and abroad."
She also participated during the Habi Fair in Glorietta, Makati on October 2015, where she shared her expertise with other weavers from all over the country. It was actually a cultural exchange wherein they find their artwork intertwined.
Teaching or weaving
Shariffa, now 38, is a graduate of Bachelor in Elementary Education (BEED) and taught for one year in a far-flung barangay. However, she quit teaching when her mother got sick and needed special care and attention.
Asked if she has regrets of not being able to teach, she replied "I don't have any regrets. Because if I was into teaching, I would be bound to my classroom from 7 am to 5 pm, and I would be making lesson plan at night. So I would never have the chance to go abroad. If I pursued teaching, I would still be stuck in the barrio, in the mountains of Kumalarang. This is my fate, and this gave me the opportunity to show my talent to the world. I get the chance to travel abroad without spending anything because it is the NCCA who sponsors all my foreign travels."
She best expresses her work of art and masterpieces in the complexity and beauty of her creation which has reaped for herself and for the country, such honor and fame.
NCCA support
"We are focused on the promotion and preservation of indigenous arts and craft," said Ms. Renefe M. Tremedal, NCCA coordinator, adding that Zamboanga del Sur has 9 SLT centers located in Bayog, Lakewood, Kumalarang, Dinas, Lapuyan, Labangan, Josefina, Tabina, and Pagadian City.
Asked why the SLT was sustained since 2005, she said, "It's because of workers factor, we really go to the ground to closely monitor and evaluate the progress of the SLTs. The cultural master is also being paid to teach."
"We have the Likha Raya, the master's creation or the work of a cultural bearer. They make projects unique from other tribes and it has greatly helped in providing a modest income for them," said Tremedal. Products made by the cultural masters are now being marketed by Lazada.
She said one thing noticeable when you go to the SLT centers is that they have improved quality of life. Because they are being paid, they are able to buy parcels of land. Aside from that, NCCA also extends support through product development to improve their craft.
To the dream weavers, dream on, pursue the idea of the mind weaving dreams, dreams of a brighter future, a better life. (ALT-PIA9/Zamboanga Sibugay)
By Julie S. Alipala (SFM, Inquirer Mindanao)
ZAMBOANGA CITY — Armed men wearing police camouflage abducted a 70-year-old man and his grandson in Lapuyan town in Zamboanga del Sur, on Wednesday night.
Major General Demy Tejares, deputy commander of the Task Force Zambasulta, identified the victims as Antonio Tan, 70, and his 20-year-old grandson Ray-Ray.
Tejares said eight armed men in police camouflage were behind the abduction.
The kidnappers dragged their captives to two white motorized pumpboats and sped away.
(PNA), FFC/TPGJR
ZAMBOANGA CITY (PNA) -– Joint police and Philippine Drug Enforcement Agency (PDEA) operatives have arrested three big time drug pushers and seized an estimated PHP15 million worth of methamphetamine hydrochloride locally known as shabu in "Lambat Sibat" operation in Pagadian City.
Chief Supt. Miguel Antonio Jr., Police Regional Office-9 (PRO-9) director, said the suspects were arrested following a brief chase around 1:20 p.m. Tuesday in Rizal Avenue, Barangay Santiago, Pagadian City.
Antonio identified the suspects as Geu Villarin Pongasi, 34; Dionisio Dumanjog Saligan, 50; and Lyle Laurete Lacambra, 35.
Pongasi and Saligan are from Tangub City, Misamis Occidental while Lacambra is from Ozamiz City, also in Misamis Occidental.
Antonio said the suspects, who were aboard a car, sped off when they sensed the presence of lawmen while they were about to deliver the three kilos shabu to an undercover agent in Pajares Avenue, Barangay Galas, Pagadian City.
However, Antonio said the suspects were cornered along Rizal Avenue, Barangay Santiago by policemen and PDEA agents positioned as blocking force in the area.
He said the arresting team confiscated from the suspects' possessions three kilos of shabu and the getaway car.
He added the suspects were detained while appropriate charges are set to be filed against them.
Antonio ordered to thoroughly conduct investigation to determine the source of the prohibited drugs.
Antonio has commended the arresting team for a job well-done that resulted to the arrest of the suspects.
(PNA), BNB/TPGJR/HIROHITO D. CADION
PAGADIAN CITY, Zamboanga del Sur (PNA) -- Local police have adopted tight security measures to ensure the safety of the Christian faithful from Maundy Thursday until Easter Sunday.
Supt. Michael Palermo, city police chief, told the Philippines News Agency that policemen are deployed in all churches, transport terminals and other public places.
Palermo said the increased police visibility is part of the preventive measures which seek to deter lawless elements and other unscrupulous individuals from victimizing peace-loving residents.
He said they also distributed leaflets for advising the residents what precautionary measures should be adopted while they are away from home attending religious activities.
He also urged the public to be vigilant and to immediately report the presence of "unusual and people acting suspiciously" in their respective community.
By Gideon C. Corgue (ALT/GCC/PIA9/ZamboSur)
PAGADIAN CITY (PIA) – The first Infantry (Tabak) Division (1ID), Philippine Army in collaboration with the 1st Cavalry (Tagapanguna) Squadron, Mechanized Infantry Division, and 1st Field Artillery Battalion (FAB), Army Artillery Regiment held a static capability display and information caravan on March 21-22 at Gaisano Capital Mall, this city.
The activity was held in celebration of the 119th founding anniversary of the Philippine Army with the theme "Serving the people, securing the land."
LtCol. Benedicto Manquiquis, commanding officer of the 1st Civil Military Operations Unit (1CMOU) said the activities showcased the army's capabilities to the public such as war fighting equipment, humanitarian assistance, disaster capabilities and recruitment program.
Part of the celebration included static display of weapons, squad demonstration, photo gallery, audio-visual presentation, army recruitment booth and concert for the public to be aware of the programs and services of the Philippine Army.
"We are doing these activities annually to highlight the founding anniversary of the Philippine Army and to show our younger generation the capabilities of the institution," Manquiquis said.
Capt. Marvin Aquino of the 1st Cavalry Squadron said the unit provided support services by sending two (2) Simba armored personnel carrier and combat ambulance.
"We are displaying the Simba armored personnel carrier (APC) for the public to be aware of the war fighting capabilities of the Army," Aquino said.
"We also want to remove the stigma that weapons are just for war by allowing the public to ride the vehicles," Aquino said, adding that it is the usual impression of the public that whenever they see APCs, there is war.
1st FAB civil-military operations officer Captain Holly John Godinez said the unit sent one (1) M101A1 105 mm Light Howitzer to support the activities initiated by the 1ID.
"We sent light field artillery weapon to be included in the static display as our support in the celebration of the 119th founding anniversary of the Philippine Army," Godinez said.
"The public can touch and even take souvenir pictures of the weapon," Godinez said. The light howitzer was used during the clashes between the AFP and extremist group in Butig, Lanao del Sur.
By Gideon C. Corgue (ALT/GCC/PIA9/ZamboSur)
PAGADIAN CITY (PIA) – The Commission on Elections (Comelec) provincial office hopes that there will be peace in the upcoming national and local elections on May 9, 2016.
Darius Dasmarinas, election officer of Dumalinao who represented Atty. Ellis M. Miguel, provincial election officer in his message during the peace covenant signing said, "Let there be peace this coming elections and let this start from each one of us."
"We are about to embark on another momentous event in our history. As a nation, we once more take hold of the opportunity to shape the future through the indomitable power of our ballots," he added.
He stressed that as a nation, we have to ensure the free exercise of our right of suffrage, recognizing that it is a solemn act of sovereignty and it shall be at all times protected by laws governing elections.
"All candidates and stakeholders manifest their adherence to the rule of law, election rules and regulations and maintenance of cordial relations with each other," he said.
Meanwhile, mayoraly candidate Roseller L. Ariosa of the AKSYON Party expressed his deep gratitude to the conveners of the event.
"We, the AKSYON party team, united for peace and progress in Pagadian are God-fearing, peace loving, law-abiding citizens, vow and swear before this Holy Bible and to you Msgr. Emmanuel Cabajar, the lead convenor of Inter-Faith Forum for Solidarity and Peace, COMELEC, PNP, AFP, DILG, and media that we will support the conduct of free, orderly, honest, peaceful and credible elections," Ariosa said.
"We will neither employ any form of violence nor engage in vote buying because we respect the dignity of Pagadianons. We will not commit cheating because we respect the sanctity of the ballots. And above all, we will uphold the sacred right of every citizen of Pagadian," Ariosa pledged.
Incumbent mayor Romeo P. Pulmones, who is running under the Liberal Party said "we are here to abide by the covenant and to be sincere after signing the pact. I hope that our city will remain peaceful until after the elections," Pulmones concluded.
Also present during the program were 53rd Infantry Battalion commanding officer LtCol. Virgilio Hamos of the Philippine Army, PNP provincial director Sr. Supt. Michael Nicolas, City PNP director Supt. Michael Palermo, acting City Election Officer Anacleta Balinton, and City DILG officer Paulina Gadiano.
By Claro A. Lanipa (ALT/CAL/PIA9-Zamboanga del Sur)
PAGADIAN CITY, 22 Mar (PIA) – The Government Service Insurance System (GSIS) branch office here commemorated its 15th year anniversary last Friday with a simple celebration starting with an early morning thanksgiving mass at San Jose Parish Church, a motorcade around the city and a buffet breakfast at the GSIS office in Dao, this city.
Branch Manager Engr. Leoncito S. Manuel said the GSIS anniversary is being celebrated to highlight the accomplishments of the previous year.
"The best that ever happened is that our branch office was rated by the Civil Service Commission (CSC) as Excellent," Engr. Manuel gladly announced.
"With all other government agencies in the country, we rank number nine (9) while in the entire GSIS bureaucracy, we rank second in the implementation of Republic Act 9485 better known as the Anti-Red Tape Act (ARTA),"Manuel added.
ARTA is an act to improve the efficiency in the delivery of government services to the public by reducing bureaucratic red tape and preventing graft and corruption.
When asked how strong and stable is the fund of GSIS, he replied, "at the moment, the actual life of GSIS is 37 years, meaning, for all of us who will be retiring, enjoying our maturity and pensions for the next 37 years,we are already assured that there is money," he explained.
"But then, the challenge for us is to prepare for the next batch of government employees, so that they too will enjoy what we are enjoying now," Manuel said.
He proudly announced that last year, GSIS made history by achieving its target of P1 billion worth in assets, including properties and cash, among others.
GSIS Pagadian branch caters two provinces; Zamboanga del Sur and Zamboanga Sibugay with more or less 30,000 active members and pensioners including the judiciaries.
"This year we are putting-up more GW@PS kiosks in our area of responsibility. At the moment, there are 14 kiosks strategically installed in Pagadian City and the two provinces including Olutanga Island in Zamboanga Sibugay," he said.
He also urged all partner agencies to always remit on time, not just for the existing members but for the next generation of GSIS members and pensioners.
Manuel expressed his gratitude to all local government units (LGUs) and government agencies for the trust they have given to GSIS over the years.
"We will do our best to improve our services to make it more friendly and more member-focused," the youthful manager assured.
Source:news.pia.gov.ph/article/view/1371458533866/academe-lauds-zsppo-for-launching-unity-walk-bike-for-peace
Monday, March 21, 2016
By Gideon C. Corgue (ALT/GCC/PIA9/ZamboSur)
PAGADIAN CITY, March 21 (PIA) – Students from different colleges lauded the Zamboanga del Sur Police Provincial Office (ZSPPO) for spearheading the unity walk and bike for peace held recently at wharf area here.
Jovezel Cañete, a senior criminology student of Western Mindanao State University- External Studies Unit (WMSU-ESU) said the activity has raised public awareness on the conduct of Secure and Fair Elections (SAFE) on May 9, 2016.
Cañete said they actively participated in the activity because it is their right as voters to help the government inform the people regarding the upcoming elections.
"Gusto namo nga mahimo kami nga kabahin sa mga kabag-ohan nga mahitabo sa atong nasud pinaagi pagpili sa mosunod nga maayo ug edukado nga lider sa umaabot nga piniliay sa Mayo 9 aron pagsulbad sa mga problema ug pagpalambo sa nasud," Canete explained.
(We want to be part of the changes that will happen in our country by choosing good and well-educated leaders in the upcoming May 9 elections, who will address our problems and steer this country to development.)
Erwin Blanco of Pagadian College of Criminology said their participation to the unity walk and signing of the 'integrity pledge' of the Commission on Elections (Comelec) is a demonstration of their support for a safe and fair elections.
"We, the criminology students have signed the 'integrity pledge' to show our support in the conduct of honest, orderly and peaceful elections," Blanco said.
Meanwhile, Wowee Clemen of Yllana Bay View College said they are happy that it was not only them who signed the 'integrity pledge' but also the local candidates themselves.
"We are happy that the local candidates signed the peace covenant prepared by the Comelec, DILG, and PNP to avoid threats and violent incidents to happen that will affect the electoral process," Clemen said.
The signing of the peace covenant was held at the function hall of ZAMSURECO-1 and witnessed by COMELEC officials, DILG, Interfaith Forum for Solidarity and Peace, civic and religious organizations.
AL JACINTO/BF
ZAMBOANGA CITY: Police said Wednesday that unidentified gunmen killed the father of a mayoralty candidate and wounded two of his companions in an ambush in Tungawan town, in the southern Philippine province of Zamboanga del Sur.
Three motorcycle-riding gunmen were involved in the murder of Moin Samson, whose son Carl Climaco is running for mayor in Tungawan, the police added.
Hasim Samson and Rashid Hassan, meanwhile, were both wounded in the attack, which occurred late Monday near a bridge in the village of Lower Tungawan.
Police said the victims were heading home on a motorcycle when the gunmen, who were tailing the trio, attacked them with automatic pistols.
The motive of the attack is still unclear, and police would not say if the ambush was politically motivated.
There was no immediate statement from the Climaco family, but their political allies claimed that many of them were getting death threats from unknown groups.
Climaco was himself wounded in an attack by gunmen in October last year that also killed Randy Climaco, the town's mayor, and injured six others, including Tungawan Vice Mayor Abdurauf Abison and Councilor Lovelife Caracol.
The group had just filed their candidacies for the May national polls when gunmen ambushed them near Batungan village.
Since then, about a dozen people — mostly supporters of the Climacos — were slain in separate gun attacks in Tungawan. But the military would not take action on the spate of killings, saying it was the duty of the police to secure the town.
By Claro A. Lanipa (ALT/CAL/PIA-9 Zamboanga del Sur)
PAGADIAN CITY, 18 March (PIA) – The Commission on Elections (COMELEC), in cooperation with the Philippine National Police (PNP), Armed Forces of the Philippines (AFP), Interfaith Forum for Peace and Solidarity and other stakeholders conducted on Tuesday, March 15,a peace covenant signing among local candidates in the city which was held at the Zamboanga del Sur Electric Cooperative I (ZAMSURECO I) Function Hall.
PSupt. Michael P. Palermo, officer-in-charge of the city's Police Station in his welcome message said the covenant signing is aimed to broaden a harmonious and amicable relationship among the candidates and their supporters.They should also adhere with the rules and regulations of the COMELEC and other laws of the country for the attainment of a peaceful, orderly, credible and honest political exercise.
Meanwhile, Zamboanga del Sur PSSupt. Michael M. Nicolas said "let this peace covenant be our strong foundation for the betterment of our community with the help of other law enforcers."
He encouraged all candidates to be the catalysts of change by signing the peace covenant.
"Let this covenant enjoin all the candidates to uphold the fundamental principles of democracy. Sovereignty resides on the people and government authority emanates from them," Nicolas emphasized.
"Peace is not a one-way process, one cannot do it without the other amidst differences.Let us take a moment to reflect and to do what is right for the sake of the people in the community that we are bound to save and protect," the PNP chief added.
Nicolas is also hopeful that the coming election will be peaceful and a fruitful one, with no violence and calamities.
"Your PNP will be neutral and apolitical, very much willing to protect and provide security to the community," Nicolas assured.
Likewise, LTC Virgilio C. Hamos, Jr., commanding officer of the 53rd Infantry Batallion, Philippine Army also assured everyone that the AFP will remain impartial and true to the marching order of the Commander-in-Chief of maintaining the peacefulness and orderliness of this democratic exercise.
AKSYON mayorality candidate Roseller Ariosa and incumbent mayor and LP candidate Romeo P. Pulmones led other local candidates in the signing of the peace covenant witnessed by Ms. Anacleta Balinton and Mr. Darius Dasmarinas of COMELEC, and other stakeholders.
Earlier in the day, the PNP led by PSSupt Nicolas spearheaded a Unity Walk and Bike for Peace, participated in by criminology students from selected colleges in the city and the bikers group, to raise the level of awareness and appreciation on the conduct of an orderly and peaceful election through unity and solidarity.
By Rex Miravite
The Headquarters of the defunct 461st PC Company in Pagadian City was almost overrun when the MNLF rebels launched an offensive in Zamboanga Peninsula that signaled the outbreak of rebellion in the entire Mindanao.
A disgruntled PC Officer led the attack at Camp Abelon on March 12, 1973.
PC 1st Lt. Maulana Pakilul was the officer of the day at the time where he was responsible for the security of the camp.
Members of the guard did not notice any sign of unusual behavior of the officer.
At dawn of March 12 the bulk of the MNLF attacking force concentrated at the back of the camp from the cemetery.
A retired master sergeant former chief Clerk of the command noticed the movement of armed suspicious individuals at his backyard.
Retired 2nd Lt. Benjamin Galindo conscious of camp defense security fired his carbine rifle successively into the air.
The warming shots which represent an emergency situation awakened soldiers sleeping inside the barracks and took their respectively posts embodied in the camp defense plan.
Heavy exchange of fire ensued in the partially surrounded camp.
The quarters of the Prov'l Comdr was pulverized with M-79 rockets.
Fortunately Lt. Col. Roberto Abad was in Zamboanga City.
Major Orlando Sienes, the Asst. Prov'l Comdr, managed to lead the successful defense of the camp.
Before daybreak the MNLF rebels withdrew towards Labangan town and took refuge at the concrete rice bodega of SY KOC TIONG rice mill.
No casualty was reported on gov't side except the son of a PC Officer who was killed in a cross fire.
The rebels were eventually driven out of Labangan town after heavy bombardment by the air force and army rangers counter attack under major Lansang, the company comdr of the army rangers, who was killed during the encounter.
Camp Abelon in Pagadian City was almost captured by the MNLF rebels 43 years ago.
(The author was the commanding officer of 464th PC Company in Lamitan, Basilan during the period when MNLF rebels also attacked Campo UNO, Lamitan on 31 December 1972 to 2 January 1973 but repelled by the AFP and the Police.)
By Gideon C. Corgue (ALT/GCC/PIA9-Zamboanga del Sur)
AURORA, Zamboanga del Sur, March 16 (PIA) – The local chief executive of this town in the first district of the province declares war against poverty and illegal drugs.
In his state of the municipality address (SOMA) over the weekend at the municipal gym, Mayor Boen Dorotheo Cabahug announced his intensive campaign to reduce poverty and curb illegal drugs.
Based on the official data released by the National Statistics Coordinating Board in 2009, Cabahug said 33.59% of the people in Aurora live in poverty.
"This is the reality that opened my eyes, and I will not stop until there are still many of our constituents who live in poverty," Cabahug explained.
Cabahug's pronouncement is anchored on the social contract of President Benigno Simeon Aquino III with the Filipino people when he assumed the presidency in 2010.
PNoy's social contract is based on these key result areas: poverty reduction, just and lasting peace, transparent and participatory governance, inclusive growth, and integrity of the environment.
"There are many drug addicts in our place. During my term, we tried our best to make Aurora a drug-free municipality," Cabahug declared.
Cabahug bared his significant accomplishments for the past 3 years, particularly on poverty reduction and empowerment of the poor, livelihood assistance and job opportunities, quality education and tourism, among others.
He said because of the strong support of his constituents, the municipality received prestigious awards from national government agencies.
"Our municipality received the Seal of Good Local Governance award from the Department of the Interior and Local Government, Cities and Municipalities Competitiveness Index award by the National Competitiveness Council, and a national nominee in the 2015 Nationwide Search for Best Anti-Drug Abuse Council," Cabahug proudly announced.
"It is my obligation to serve you with utmost dedication. With the different projects implemented, I am optimistic that it has redound to the benefit of our people.This is inclusive growth, that nobody will be left behind in economic development, opportunity and progress," Cabahug concluded.
(PNA), LAP/TPGJR
ZAMBOANGA CITY, March 15 (PNA) –- Chief Supt. Miguel Antonio, Police Regional Office-9 (PRO-9) director, has ordered the conduct a thorough probe over the gun slay of a barangay official in Zamboanga del Sur.
Supt. Rogelio Alabata, PRO-9 information officer, said Antonio issued the order after receiving report of the killing of the barangay official.
Romeo Sungcad was killed around 4:45 p.m. Monday in Purok 6, Sitio Manangil, Barangay Dipili, Bayog, Zamboanga del Sur.
Sungcad, 46, was the barangay chairman of Depore, which is known to be the home to small scale miners in Bayog town.
Alabata said Sungcad was driving a motorcycle on his way home with his wife as back rider when shot by one of two men riding in tandem on another motorcycle that tailed them.
Alabata said Sungcad died on the spot while his wife was unscathed.
He said Antonio has ordered looking into all possible motives that could lead to the solution of the case.
By Gideon C. Corgue (FPG/GCC/PIA9/Zamboanga del Sur)
PAGADIAN CITY, March 14 (PIA) – With a sincere commitment to making the May 9, 2016 polls peaceful, the Zamboanga del Sur Police Provincial Office (ZSPPO) is now implementing its Secure and Fair Elections (SAFE) 2016 program by holding Unity Walk, Bike for Peace, and the Signing of Peace Covenant between and among local candidates.
Police Senior Superintendent (P/SSupt.) Michael M. Nicolas, acting provincial director, said the Philippine National Police (PNP), as deputized by the Comelec, is tasked to conduct strict implementation of the law and special operations to maintain peace and order and provide the necessary protection for the citizenry.
Nicolas said on March 15, at 5 a.m. the Pagadian City Police Station, Labangan Municipal Police Station and Tukuran Municipal Police Station will conduct simultaneously a unity walk, bike for peace and signing of covenant by all participants, political leaders, and candidates as a commitment for safe and secure elections.
Nicolas said the unity walk will start at wharf area and will end at Taclobo Stage, Plaza Luz to be followed by a program and the signing of covenant.
The bike for peace, Nicolas said would also start at the wharf area via Labangan town and to end in Tukuran municipality.
The police provincial director said these activities also aim to enhance community awareness and appreciation on the conduct of peaceful election through unity and solidarity, sustain strong alliances with concerned government agencies, councils of community elders, non-government organizations, media and general public, and to enhance the skills and knowledge of police community relations (PCR) personnel in developing good relations toward the public during political exercises.
In the implementation of the activities, Nicolas saw the need of "an active participation of the community and a unified effort of the different government agencies for peaceful synchronized May 9, 2016 national and local elections.
Sunday, March 13, 2016 3:55 pm
By Roel Pareño (philstar.com)
ZAMBOANGA CITY, Philippines - At least three persons were killed while two others were injured when a passenger bus rammed a light cargo truck and a private car Saturday in Ramon Magsaysay town, Zamboanga del Sur, police said here.
The victims were identified as Julio Labadan dela Cerna, 61, of Barangay Campo IV, Ramon Magsaysay town; Fernando Gallano Labadan, 68, and Gracel Labadan, 35, all residents of Barangay Sicpao, Mahayag town while those injured were Lorca Gallano Labalan, 2, and an unidentified truck crew.
Chief Superintendent Miguel Antonio, Western Mindanao police director, said the victims were on board their light truck locally known as 'bongo' when it was rammed by a passenger bus driven by Sanny Kabasalan Santa-Romana, 38, about 9 a.m. at in Poblacion, Ramon Magsaysay.
Antonio said investigation disclosed that the bus, packed with passengers, was speeding toward Molave town when it encountered mechanical failure and lost its brake, ramming the light truck.
He said due to the impact, the bus dragged the smaller truck for 21 meters before hitting another sport utility vehicle driven by Jover Lim Constantino, 34.
No one from the bus or private vehicle was injured or hurt.
Responding military personnel from 102nd Army Brigade reported that Fernando died on the spot while Dela Cerna and Gracel died in the hospital.
Saturday, March 12, 2016 11:40
By Allen Abastillas
The Police Regional Office-9 is currently conducting an assessment under its marshall plan in the deployment of police personnel before the start of the campaign period for local candidates in Zamboanga del Sur.
PRO9 deputy Regional Director for Operations Sr. Supt. Debold M. Sinas disclosed that as of now the City of Pagadian and the municipalities of Dinas and Labangan are areas under the watchlist of the Regional Joint Security Coordinating Center headed by the Commission on Election- 9.
Comelec-9 had also declared the municipality of Tungawan in Zamboanga Sibugay as under the watchlist area.
Sinas presided a conference with Zamboanga del Sur Police Provincial Office Director Sr. Supt. Michael Nicholas and the different Police Station Chiefs to discuss security measures for an honest, orderly and peaceful election in May 9, 2016.
" So far the situation in Zamboanga del Sur is generally peaceful. Our police troopers are ready since day one of the campaign period," Sinas said.
By Gideon C. Corgue (ALT/GCC/PIA9/ZamboSur)
PAGADIAN CITY (PIA) – The Kuwaiti Ambassador to the Philippines, His Excellency Waleed Ahmad Al-Kandari was honored to grace the ground-breaking ceremonies for the P100-M worth Kuwait Cultural Center and Learning Institute held in barangay Kalasan on March 5.
Al-Kandari was warmly welcomed by Abdulnasser Maulana, president of the Southeast Asia Development Committee Foundation, Inc. He was accompanied by Doctor Ahmad Hamou Al Jassa, vice president for Southeast Asia Committee and The Society of the Revival of Islamic Heritage Society, and Engr. Jassim Abdul Razzaq Al Hasan, project director.
"I am very happy that we met and gathered here in Pagadian. I feel honored and humbled to witness the ground-breaking ceremony of the cultural projects," Al-Kandari said.
Al-Kandari said he was also happy to have partnered with the Philippine government, city and provincial government, and Southeast Asia for Development Committee Foundation officials in the construction of these laudable projects.
The projects were realized because of the help of the Council of Ministers of Kuwait represented by the Ministry of Finance, Kuwaiti Embassy in Manila, and in partnership with the Southeast Asia for Development Committee Foundation.
"We hope that the cultural center will equip the young Muslim students with basic Islamic knowledge needed to successfully journey through some of the most important years of their life," Al-Kandari explained.
"Undeniably, the study of mathematics, physics, chemistry, and other related subjects are important. But to be successful in life, we need to widen the knowledge of students and provide opportunities for research and learning particularly the Arabic language," Al-Kandari said.
The Arabic language is considered as one of the top five most spoken languages in the world.
The ambassador said that the cultural center and learning institute envisions itself as one of the key players in producing competent graduates. "They will become successful business leaders, thus helping them uplift the living condition of their families."
Al-Kandari said the initiative was considered as a model for the cultural relationship between the two countries, and would help strengthen the agreements signed between the leaders of Philippines and Kuwait.
It can be recalled that an Executive Program for Cultural Agreement was signed between President Benigno S. Aquino and His Highness Sheik Sabah Al Ahmad Aj-Jaber Al-Sabah, the King of Kuwait on March 23, 2012 .
The agreement promotes the exchange of information, experience, and materials in the field of culture and the arts to enhance knowledge and understanding of each other's culture. It is the implementing mechanism for the Cultural Agreement signed on September 14, 1997.
(ALT/CAL-PIA9-Zamboanga del Sur)
PAGADIAN CITY (PIA) – The most difficult task in the world is the work of mothers, a study conducted in the United States regarding the work of a full-time mother revealed.
Thus shared Ms. Irma Astilla Balulot, governor of the Philippine Council of Women (PCW) in her keynote speech yesterday during the International Women's Day celebration held at the city gymnasium here.
"That is why I would not say to myself that I am only a housewife. The work of a full-time housewife is equivalent to a chief executive officer (CEO) of a medium-sized company dealing with 300 to 500 employees," she said.
The study further showed that a full-time housewife does the budgeting and she sees to it that the budget for her family for the week or month is sufficient.
"Her time is budgeted, starting when she wakes up early in the morning until she goes to rest and sleep at night," Balulot said. "She monitors her children including her husband, does the marketing and buys nutritious food for her family."
"The work of a housewife is complete, it involves financial management, human resources management, cooperation management and many more.That is why the role of a full-time mother belongs to a CEO category," Balulot emphasized.
"Let us congratulate ourselves," she said as she addressed more than 500 women representing the 20 women's groups in the city who gathered to celebrate women's day.
"We are not weak, we are strong, she underscored, saying that a mother bears and carries a child in her womb for nine months and can overcome the agonizing pain during delivery," she cited.
"Using this strength, let us unite and bring our voices to the national level and get involved in nation-building," Balulot challenged the women.
(PNA), ZST/TPGJR/R.G. ANTONET A. GO
ZAMBOANGA CITY, March 9 (PNA) -- The Department of Agriculture (DA) has allocated PhP44 million to provide assistance to farmers affected by the prolonged dry spell brought about by the El Niño phenomenon here in Region 9.
Ray Anthony Credo, DA regional focal for El Niño, told the Philippines News Agency (PNA) on Wednesday that the assistance include distribution of seeds and shallow tube wells to affected farmers.
Credo said the seeds they distributed for free to farmers affected by the El Niño include rice, corn, vegetables, peanut and of high-value crops.
He said they also purchased vitamins for livestock and farm animals.
He said that PhP92.3 million worth of crops have been damaged in the different parts of region by the prolonged dry spell.
The province of Zamboanga del Sur, he said has incurred the highest damage at PhP31 million. The affected towns were Aurora, Bayog, Dumalinao, Mahayag, Midsalip, Ramon Magsaysay and Tabina.
He also said that PhP26.5 million worth of rice and corn crops were damaged in the province of Zamboanga del Norte, specifically in the town of Labason.
In this city, PhP21.7 million of crops and fruits were destroyed by the prolonged dry spell.
Meanwhile, some PhP13.1 million worth of crops were damaged in Zamboanga Sibugay province, particularly in the municipality of Diplahan.
Credo said that they prioritized in providing assistance to affected local farmers since it is only this city has declared under state of calamity.
In the meantime, he said they encouraged farmers to shift to short gestation crops such as mung bean in order for them to have income even during the El Niño phenomenon.
By Gideon C. Corgue (ALT/GCC/PIA9/ZamboSur)
PAGADIAN CITY (PIA) – The Zamboanga del Sur Police Provincial Office (ZSPPO) will pursue the next stage of Performance Governance System (PGS) in the 26 municipal police stations (MPS) of the province on March 7-12 dubbed the "Compliance Stage Revalida Presentation."
Senior Superintendent Michael M. Nicolas, acting provincial director said as the ZSPPO sustains its momentum in its journey towards real and lasting transformation, it will pursue the next stage of the PGS by conducting a week-long assessment on the skills and knowledge of the MPS in the implementation of PNP P.A.T.R.O.L Plan 2030.
The PNP P.A.T.R.O.L (Peace and Order Agenda and Upholding the Rule of Law) Plan 2030, is a transformation strategy designed to attain its vision of becoming a highly capable, effective and credible police service by 2030.
During the second stage revalida presentation, Nicolas said the 26 MPS through its technical working group led by the chief of police will be assessed, evaluated, and rated by the Provincial Action Council (PAC) members.
The four stages of PGS include the following: initiation, compliance, proficiency and institutionalization.
Nicolas said the 26 MPS successfully hurdled the initiation stage, the first stage where the technical working group and the municipal advisory council were organized to facilitate the formulation of the strategy map and governance scorecard.
Meanwhile, Deputy Provincial Director for Administration Supt. James A. Turbela, chairman of the Police Provincial Strategy Management Unit (PPSMU) said that during the compliance stage revalida presentation, six (6) MPS will be accommodated in one day where each MPS will be given 2 hours for their power point presentation.
Turbela said the PNP is among the 6 pilot national government agencies which adopted the PGS to improve governance and ensure that reforms in the systems are sustained.
The agencies include: the Bureau of Internal Revenue, Bureau of Customs, Department of Education, Department of Public Works and Highways, Department of Budget and Management, and Philippine National Police.
Turbela is confident that the ZSPPO can complete the two remaining stages — the proficiency and institutionalization.
By Gideon C. Corgue (ALT/GCC/PIA9/ZamboSur)
PAGADIAN CITY (PIA) – Women have a vital role to play in the maintenance of peace and order in our society.
Thus disclosed Mayor Romeo P. Pulmones in his message during the opening program of the Women's Month celebration at the city gym on Tuesday, with the theme "Kapakanan ni Juana, Isama sa Agenda!"
Pulmones stressed that greater and equal participation of women at all levels of decision-making decisively contribute to accelerating the pace of development and the maintenance of peace.
Pulmones said women are more meticulous than men in gathering information particularly on the presence of suspicious–looking men or strangers in their community.
The chief executive encouraged the women to keep Pagadian peaceful and vibrant as ever.
"I urge you to be very alert, vigilant and report to authorities the presence of armed men," Pulmones said adding that the city is under threat from armed terrorist groups due to Congress' failure to pass the Bangsamoro Basic Law (BBL}.
He cited the Zamboanga siege on September 9, 2013 where the Moro National Liberation Front (MNLF) rebels stormed the city and fought the government forces, held civilians hostage, and left hundreds of people dead.
"In that tragic incident, majority of those who died were women. Worst is, they were abused by the armed groups, either Muslims or Christians," Pulmones said quoting a media report.
"We don't want that the unfortunate incident will happen in our place. We should all be prepared, stay alert and protect our peaceful city," Pulmones concluded.
By PCINSP ROGELIO C ALABATA (Chief RPIO9) with report from PO3 Bernard Tan (RPIO9)
Zamboanga Del Sur - Elements of Dumingag Municipal Police Station responded to a phone call from Barangay Chairman Edgar Tan of Sinonok, Dumingag at around 2:30 PM on March 1, 2016.
The barangay authorities turned-over Ricky Sumampon Bano, 28, a farmer residing in Purok 4, Barangay Bagumbayan, of said municipality who voluntarily surrendered to them. Bano is the suspect of a hacking incident in Barangay Bagumbayan, Sergio Osmeña on February 29, 2016 at about 3:00 PM wherein his victims were identified as Analyn Cudas Taata, Agapito Cudas and three others. Suspect is now under the custody of Dumingag MPS for proper disposition.
By Bong Garcia
TWO people, including a police officer, were wounded in a shootout that ensued while the policemen were serving a search warrant in the province of Zamboanga del Sur, the police reported Thursday.
Senior Superintendent Michael Nicolas, Zamboanga del Sur police director, said the shootout took place around 4:30 a.m. Tuesday at Purok 4 in the village of Poblacion, Guipos municipality.
Nicolas identified the victims as Inspector Augustus Rosendo and Pahima Betor, the wife of Nicholas, who is the subject of the search warrant.
Nicolas said the shootout ensued when Betor (Nicholas) opened fire, hitting Rosendo after the policemen barged into the residence of the Betors when they ignored the lawmen despite introducing themselves properly.
He said Betor ran and managed to elude arrest, while his wife, Pahima, was hit in the crossfire during the shootout.
He said Rosendo and Pahima were taken to the hospitals for treatment while manhunt was launched in a bid to arrest Betor.
By Nonoy E. Lacson
Zamboanga City – The Zamboanga del Sur Provincial Government has urged all municipal mayors in the province to participate and support the 2016 Cities and Municipalities Competitiveness Index (CMCI) in order to effectively combat poverty by attracting investors thru the database that will be made available by the Department of Trade and Industry in Zamboanga Peninsula(DTI-9).
"This is our fight. We are fighting poverty and the future of the next generation. We have to march as a team, as a group", said Zamboanga del Sur Governor Antonio H. Cerilles urged all the mayors and representatives from the 26 municipalities and one city of the province.
"That is why I asked DTI to help us, not just because we want to be competitive but we want investors to come to our province", Cerilles said.
DTI-9 Director Sitti Amina M. Jain explained to the participants in a forum the significance of the CMCI in achieving the vision of the provincial government.
"Let us all start documenting our database. These will be a big factor in influencing investors to come to Zamboanga del Sur. If data on the infrastructure, policies and services are readily available for them, they can immediately see your potential", Jain said.
Jain also asked for the full support of all the LGUs in the province to surpass last year's ranking.
Last year, Zamboanga del Sur ranked 5th among over 82 provinces in the country in terms of competitiveness.
"I challenge you, then, to give us your full support because we want to maintain or even surpass our ranking last year", she stressed.
The CMCI 2016 survey opened this March with the result to be submitted to the National Competitiveness Council (NCC) on April 15.
By Gideon C. Corgue (ALT/GCC/PIA9/ZamboSur)
LABANGAN, Zamboanga del Sur, March 3 (PIA) – The 1st Cavalry (Tagapanguna) Squadron, Mechanized Infantry Division, Philippine Army and 1st Field Artillery Battalion (1FAB), Army Artillery Regiment, Philippine Army acknowledged the support of stakeholders for the success of the gift-giving activity dubbed "Bundles of Joy" and feeding program on Monday held at Upper Pulacan Elementary School, this municipality.
At least 50 indigent schoolchildren of Upper Pulacan Elementary School were given bags of canned goods and personal hygiene kits from GMA Kapuso Foundation.
A hundred pairs of slippers from the Philippine Army Finance Center Producers Integrated Cooperative (PAFCPIC) were distributed to the pupils.
Following the gift-giving activity, a feeding program was also conducted by the 1FAB.
1CAV commanding officer Lieutenant Colonel Charlemagne Batayola, Jr. in his message said it was a great joy and privilege for the 1CAV and 1FAB to partner with the stakeholders in the activity.
Batayola underscored the importance of stakeholders' engagement in the implementation of their programs and projects.
"I thank all those who have contributed in one way or the other to make the "Bundles of Joy" and feeding program a resounding success," Batayola proudly said. "Without the cooperation of key stakeholders, I am certain that this activity would never be possible," Batayola added.
"Kini among pangandoy nga sa among gamay nga pamaagi makahatag kami ug kalipay ug paglaum sa mga kabataan dinhi sa Upper Pulacan Elementary School (It is our dream that in our own little way, we can give a little joy and hope to the children here in Upper Pulacan Elementary School)," Batayola said.
Meanwhile, Captain Clarence Bautista, operations officer of 1FAB said the civil-military operations (CMO) activities that they are conducting is designed to bring basic services to the people.
He was very happy to visit and serve the school where he completed his elementary education.
"Masaya po ako na bumalik at makapagsilbi sa paaralan na aking pinanggagalingan. Dito po ako nag-aral ng aking elementary education noong 1993. Nagagalak at natutuwa po ako na nakita ko ang aking mga guro," Bautista, who hails from Nueva Ecija proudly announced.
He encouraged the schoolchildren to strive hard to be the best that they can be since poverty is not a hindrance to success.
(PNA), ZST/TPGJR/HIROHITO D. CADION
PAGADIAN CITY, Zamboanga del Sur, March 1 (PNA) -- The local police have partnered with a radio communications group in a bid to strengthen the anti-criminality campaign in this city.
Supt. Michael Palermo, local police chief and Wellie Geographia, president of the Pagadian Emergency Communication Services (Pecoms), signed Monday a Memorandum of Agreement (MOA) sealing the partnership.
Palermo said the partnership is aimed to strengthen the crime prevention campaign as well as hasten emergency response through communications.
Geographia said his organization has more than 200 bonafide members equipped with very high frequency (VHF) radio transceivers in this city and in the other parts of this province.
Pecoms is registered with the Security and Exchange Commission (SEC) and duly licensed by the National Telecommunications Commission (NTC) to operate VHF radio transceiver with 146.050 megahertz frequency on simplex band.
"Our primary concern is to serve the community by providing free communication assistance, especially in times of emergency," Geographia said.
By Claro A.Lanipa
PAGADIAN CITY, 01 Mar (PIA) – The City Social Welfare and Development Office (CSWDO) together with other stakeholders convened yesterday to address the current social problems on the increasing number of street children and children at risk in the city, which was held at the conference hall, Senior Citizens Building, City Hall Complex.
One of the main agenda tackled during the meeting was the presentation of the CSWDO's Comprehensive Plan for Street Children for the year 2016 which aims to minimize the presence of street children in the city.
Other stakeholders present were the Philippine National Police - Women and Children Protection Desk (PNP-WCPD), Department of Education- Alternative Learning System (DepEd-ALS), Philippine Information Agency (PIA), City Health Office, City Traffic Division, Sabakan, selected urban barangay chairmen/representatives with high incidence of street children, and non-government organizations.
CSWDO Children's Center in charge Ms. Pilar Leslie S. Panduma presented the statistical data of street children served in 2015 as follows; Children's Center – 40 male children, Lingap Center – 18 males and 10 females, and CSWDO (community-based) 21 males and 4 females with a total of 93 children.
As of December 31, 2015, sixty six (66) were released to their respective families, twenty two (22) absconded from the institutions and five (5) are still in the institution, Panduma added.
On the other hand, Ms. Teresita A. Roldan, CSWDO officer-in-charge expressed her gratitude to all the stakeholders present for their all-out support and contribution to the cause of the children. (ALT/CAL/PIA9-Zamboanga del Sur)