Zamboanga del Sur News March 2014
Jump to navigation
Jump to search
→ → Go back HOME to Zamboanga: the Portal to the Philippines.
A | B | C | D | E | F | G | H | I | J | K | L | M | N | O | P | Q | R | S | T | U | V | W | X | Y | Z
Create Name's page
Regions | Philippine Provinces | Philippine Cities | Municipalities | Barangays | High School Reunions
---
Province of Zamboanga del Sur - Archived News of Zamboanga del Sur
---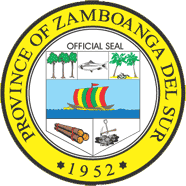 Seal of Zamboanga del Sur Province
Interactive Google Satellite Map of Zamboanga del Sur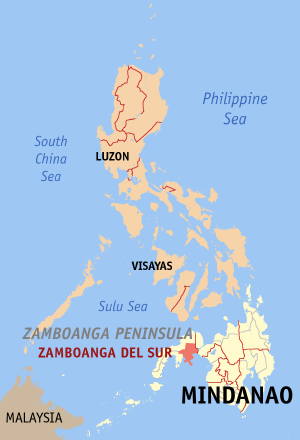 Zamboanga del Sur Map Locator

Municipalities within Zamboanga del Sur

Provincial Capitol of Zamboanga del Sur

Provincial Capitol of Zamboanga del Sur, Santo Niño, Pagadian city
Dietary supplement is a product that contains vitamins, minerals, herbs or other botanicals, amino acids, enzymes, and/or other ingredients intended to supplement the diet. The U.S. Food and Drug Administration has special labeling requirements for dietary supplements and treats them as foods, not drugs.
---
---
Manufacturers and distributors of dietary supplements and dietary ingredients are prohibited from marketing products that are adulterated or misbranded. That means that these firms are responsible for evaluating the safety and labeling of their products before marketing to ensure that they meet all the requirements of DSHEA and FDA regulations.
Lapuyan Falls: The favorite haunt of the fair Subanen maidens of Sitio Baga and all its neighboring areas, usual meeting place with many a young country swain in some secluded cavern beneath the rocky forest lane.

Lakewood, Zamboanga del Sur, Philippines

Village of Pedagan
Wars of ancient history were about possessions, territory, power, control, family, betrayal, lover's quarrel, politics and sometimes religion.
But we are in the Modern era and supposedly more educated and enlightened .
Think about this. Don't just brush off these questions.
Why is RELIGION still involved in WARS? Isn't religion supposed to be about PEACE?
Ask yourself; What religion always campaign to have its religious laws be accepted as government laws, always involved in wars and consistently causing WARS, yet insists that it's a religion of peace?
WHY??
There are only two kinds of people who teach tolerance:
The Bullies. They want you to tolerate them so they can continue to maliciously deprive you. Do not believe these bullies teaching tolerance, saying that it's the path to prevent hatred and prejudice.
The victims who are waiting for the right moment to retaliate. They can't win yet, so they tolerate.

Lintugop, Aurora
Pagadian City, Zamboanga del Sur

Provincial human resource management office of santo niño pagadian city

Civil Service Commision office in santo niño pagadian city
Women who hope in the face of poverty
By Dominic I. Sanchez
Evelyn Atis, a yema (a local variety of candy) peddler remembers the time when she and her husband were collecting spare lumber from the outskirts of a small community in Tigbao, Zamboanga del Sur, to start building a new home.
"We used to live in a nipa hut, but the landowner drove us away," Evelyn recalls. "We desperately needed a roof over our heads, especially the children, especially when it rains."
Evelyn's husband used to earn a little in farming. But not even completing their humble shelter, he developed an eye disease. She did everything she could. It was just too much. But Evelyn never stopped hoping.
A Waray from Leyte
Young and innocent-looking Enever Verino is a Waray from Leyte, in the Visayas. At age 21, she met Albert in Caloocan City where she was then working. They fell in love and had two children.
"Life was very difficult in Manila, that is why we opted to return to the province," Enever shared. But little did they know of the trials that loomed ahead.
Albert's hometown in Carupay, Katipunan, Zamboanga del Norte is a hard-to-reach community, which is to say the least.
Enever was never used to this kind of isolation, being a girl from the city. But given that, money was utterly scarce – the income from Albert's driving a habal-habal was too little to respond to the family's needs.
She remembered the time when even table salt was way out of reach. Enever had cried a lot. She had felt so helpless. But she never fails to hope.
Johanna's story
About two years ago, Johanna Lerona of Salug, Zamboanga del Norte was a college student. She was 36 years old then – old enough to be her classmates' mother. She herself is a mother to three grown-ups.
Johanna has a very simple dream. In spite of poverty and despite her age, she still wanted to become a teacher. But as bad luck would have it, the school closed down. She still needed two more years.
She let it go, but she never stops dreaming. Johanna got back to her usual early morning routing, chanting "kruuuk! Kruuuuk!," beckoning for her chickens to feed. Her sacrifices have successfully sent her children through school.
This poultry business, although reaping very minimal income before, had grown immensely through a P10,000 loan grant from one of the programs of the Department of Social Welfare and Development (DSWD). She now also raises hogs.
"Every time my son needs money for a school project and for the tuition, new eggs would hatch, as if the hens know whenever I'm in a tight situation," Johanna beams.
Her eldest son, Jerome has recently graduated from a criminology degree, all set for a training to join the Philippine Army. An additional consolation is, through her pushing, a senior citizen has just finished high school in his 70s – Tatay Eduardo, her father.
Johanna still has two more children to put through college, but she is highly optimistic. After the two would graduate, her turn will finally come.
Enever's cries were soon replaced with a determination to leave the past behind. Soon, through an aid from the DSWD's Pantawid Pamilya which now supported their children's education needs, their minimal earnings could already be allocated to small investments and other necessities.
Eventually, they were able to start a small business in that remote community. Enever would buy red pepper from a local, and peddle these at the Poblacion market and buy a wide assortment of commodities that she would sell at their store back in Carupay. They saved up, and now they own a motorcycle, which doubles as Albert's habal-habal and as goods delivery service.
Enever has grown out of crying, self-pitying and looking back with regrets. Salt is not a scarce commodity anymore, because now, she is a trader of it.
When all hope seem to have lost, Evelyn chose not to falter. When the family, being recipients of Pantawid Pamilya started receiving the cash grants, Evelyn wasted no time in saving up for additional investments. Soon they were able to buy a plow which helped in efficiently producing more farm produce. Not long after, she establish a small sari-sari store adjacent to their home, a work still in progress.
Soon after receiving a loan through the Sustainable Livelihood Program, Evelyn worked her way into establishing a small canteen inside the local school.
"From then on, I didn't have to carry a table with me every day for the yema," she quipped. A refrigerator was soon purchased, hence she also now sells ice candy.
She now makes more than enough to feed her family, get medicines for her husband, and send her children to school.
Evelyn, Johanna and Enever are women of strength. In spite of difficulties they experience every single day, they find hope to get back on their feet when situation demands it. Mothers, wives, and providers are just some of the roles that they take on. No time is wasted to take their families closer to a better way of life, to move away from the clutches of poverty.
The three women, whose stories are featured in Pagbangon, the DSWD's anthology of success stories from their beneficiaries, represent the lives that millions of Filipino women live. But in spite of their challenges, one thing is true. They represent hope.
PRO-9 receives additional communication equipment
By Allen Abastillas
The Police Regional Office-9 Communication Electronics Service will soon receive a new communication equipment from the PNP national headquarters in Camp Crame.
PRO-9-CES Officer Insp. Alexander Abuel disclosed that the communication equipment is composed of handheld radios with base, repeaters and mobile radios for police cars.
The handheld radios will be distributed to the different police stations in the region. Three repeater towers will be distributed to the Zamboanga Sibugay Police Provincial Office in Barangay Ipil Heights, Zamboanga del Sur PPO in Camp Abelon, Pagadian City and Zamboanga del Norte PPO in Camp Hamac, Barangay Sicayab, Dipolog City.
PRO -9-CES is headed by Supt. Julian Boqueda.
The new communication equipment will beef up the capability of the police in law enforcement and in their hot pursuit operations, public communication relations services, disasters and civic-medical police operations.
DPWH implements P45.5-M infra project in Pagadian City
(PNA), LAP/TPGJR/HIROHITO D. CADION/UTB
PAGADIAN CITY, Zamboanga del Sur, March 29 (PNA) -– The Department of Public Works and Highways (DPWH) has started the implementation of a P45.5-million infrastructure project in this city, a DPWH official announced Friday.
Eng'r. Reynerio Alchachupas, head of the DPWH's first engineering district, said the project involves the concreting and widening of a 1.65-kilometer road from Barangay Bulatok to Barangay Tiguma towards the junction of the airport road.
Alchachupas said the implementation of the project is funded through the national budget of the DPWH for 2014, which was coursed through its first engineering district of this province.
Alchachupas said the implementation of the project is done in coordination with the city government, which pays the owners of structures affected by the road widening.
He noted that among the structure to be affected are commercial buildings and other structures that include houses.
He said the project, which is being undertaken by a private construction firm, is set to be finished within 114 calendar days.
"We are requesting the public to be patient for the inconvenience especially on traffic congestions due to the implementation of the project," he said.
TVIRD and Advocacy Group Unveil Functional Literacy Program
(PNA), LAM/PFN
ZAMBOANGA DEL SUR - The importance of addressing functional literacy in hinterland communities may run parallel with more basic necessities such as food, clothing and adequate shelter as a means to survive.
But given the logistical challenge of establishing a considerable education program in far-flung Sitio Maglatin, one of the sub-villages in the town of Bayog, Zamboanga del Sur, a dedicated partnership between mining company TVI Resource Development Philippines Inc. (TVIRD) and Pagadian-based non-government organization, Business Opportunities Against Starvation Inc. (BOAST) may well be the potential combination to ensure that the program makes a significant impact on the community.
To differentiate functional literacy from "literacy" in the strictest sense, a program on the former imbibes to develop the necessary skills and aptitude in order for students to reach an adequate level of comprehension for the written word. Simply put, BOAST's functional literacy framework aims to help Maglatin youth to achieve a mastery level above basic reading and writing – and beyond simply learning their ABCs.
Literal benefits for Maglatin
BOAST's focus on the areas of formal literacy for out-of-school youth, livelihood opportunities, and medical and dental outreach complements with TVIRD's community programs in and around its 4,779-hectare Mineral Processing Sharing Agreement (MPSA) area in Sitio Balabag of the same town.
When the NGO first approached TVIRD in December 2013, the company assisted its personnel in coordinating with the municipal government and other local offices. It sought permission to conduct house-to-house social investigation and class analysis among indigent families in order to qualify legitimate beneficiaries in Sitio Maglatin, which is hardly reached by various social services.
Soon after, the NGO generated an initial report on the community profile, which served as the basis for its literacy program.
BOAST Inc. finally inaugurated its program in the sub-village of Maglatin last 15 March 2014. Barangay officials, TVIRD key officers and personnel, teachers, students and constituents of Barangay Pulangbato, in which Maglatin is located, attended the launch.
"We would want to uplift the living conditions of the people of Maglatin and Pulangbato. We partnered with TVIRD in encouraging the people to get involved in education and forms of livelihood that will be beneficial to them as well as cultivating spiritual values," said BOAST Director MSgt. Romeo Jimeno, iterating the organization's focus areas.
"Maglatin will receive these benefits in the next two to three years. And before BOAST adopts another area, the people of Barangay Pulangbato will have undergone different livelihood trainings along with those from Ipil in Zamboanga Sibugay, Sindangan in Zamboanga del Norte and Tukuran, Labangan and Sominot in Zamboanga del Sur," he added.
Beyond semantics
"TVIRD welcomes the participation of BOAST in its wide-reaching effort to provide the community with enhanced literacy through guided education, which is one of the company's pillars of development," said Balabag Project Officer-in-Charge Col. Valentino Edang.
Edang recalls that the sub-village was once deprived of roads, electricity and transportation. Peace and order was also an issue, which the company addressed through the support of the Provincial Government of Zamboanga del Sur and concerned agencies.
"Today, Maglatin and Pulangbato have an all-weather road accessible to land transportation, power, a thriving population, an organized women's group and a venue serving as a day care center. More importantly, it now has access to the market for its home-grown rubber, woven baskets and rattan products," Edang said.
"Let's help Sitio Maglatin become the showcase of a new-born community that TVIRD dreams about," he concluded.
Earlier in 2013, Pulangbato joined 25 other barangays in the town of Bayog in granting TVIRD the 'social license' to operate its gold and silver project in Balabag. The province's social license or acceptance of TVIRD operations was documented in a resolution unanimously approved by the Sangguniang Panlalawigan (Provincial Board).
In the spirit of brotherhood
"I express my gratitude to BOAST, especially to TVIRD which paved the way for (this) development," said Pulangbato Barangay Captain Felisa Antonio. Prior to launching the program, both organizations conducted the repair of Maglatin's Purok Centre, which was established to promote dialogue among the people.
The repair effort and beautification engaged community members from both Sitio Maglatin and nearby Lantawan who contributed in the spirit of "pintakasi" – a local initiative of the people done out of bayanihan or brotherhood.
TVIRD is the Philippine affiliate of Canada's TVI Pacific Inc. It has earned various environmental and safety recognitions since it started its mining operations in Canatuan, the homeland of the Subanon tribe.
Like Canatuan, Balabag was also once inhabited by illegal miners. Through the political will of the Zamboanga del Sur Provincial Government and the establishment of a dedicated multi-agency task force, illegal small-scale mining operations were dismantled upon the enforcement of a cease-and-desist order in 2012. The company is set to implement the development of its Balabag gold-silver project in 2014.
Wounded Personnel Medal' handed to 51st Infantry Division troopers
(PNA), LAM/PFN
MANILA, March 27 (PNA) -- The Zamboanga Del Sur-based 1st Infantry Division on Thursday announced that five of its troopers were conferred with the "Wounded Personnel Medal".
Capt. Jefferson Mamauag, 1st Infantry Division spokesperson, said the wounded troopers are members of their 15th Division Reconnaissance Company.
He identified these men as Staff Sgt. Rufeus D. Cabrido, Pfc. Hope Paul P. Mendez, Pvt. Joerwin Cris P. Arriola, Pvt. Ronel C. Tabat and Pvt. Rosaldo O. Galisanao Jr,.
These soldiers were wounded in action during an encounter with an undetermined number of rebels during an encounter in the remote area of Bonifacio, Misamis Occidental last March 10.
Despite the wounds, the soldiers and their companions accomplished their peace and order mission.
Pagadian City 4Ps members receive PhilHealth insurance certificates
(PNA), FFC/TPGJR/HDC/UTB
PAGADIAN CITY, Zamboanga del Sur, March 26 (PNA) -– A total of 400 members of the Pantawid Pamilyang Pilipino Program (4Ps) have received their insurance certificate from the Philippine Health Insurance Corporation (PHilHealth) in this city.
The Member's Data Records (MDR) of PhilHealth was distributed to the 4Ps members at 1 p.m. Wednesday by PhilHealth officials in coordination with the local government at the covered court in this city's plaza.
Local PhilHealth chief Estrilla Manantan said that the beneficiaries are from Barangays Sto. Niño and San Jose.
Manantan said the beneficiaries were identified through the National Household Targeting System-for Poverty Reduction (NHTS-PR) of the Department of Social Welfare and Development (DSWD).
Manantan said the 4Ps members of the two barangays were the first batch of recipients to receive their PhilHealth insurance certificate.
She said that the other members of the 4Ps coming from the different barangays of this city will receive their MDR in separate distributions to be scheduled later by her office.
She said that there are 14,000 members of 4Ps coming from this city's 54 barangays.
She said they will also schedule the distribution of PhilHealth MDR to the members of 4Ps from this province's 26 municipalities.
PAGADIAN POLICE NABBED TWO DRUG PUSHERS
(With report from PO2 Radzben S. Jul, RPIO9)
Two notorious drug pushers were arrested by joint elements of provincial anti-illegal drugs special operation taskforce (PAIDSOTF) and PDEA personnel during an anti- dangerous drug buy bust operation in Barangay Bulanit, Labangan Zamboanga Del Sur Saturday morning March 22, 2014. Zamboanga Del Sur Police Provincial Office identified the arrested pushers as Mohairin Undag Y Pantacan aka Bak-Bak and Anisa Undag Y Samboang, both legal age and residents of said aforesaid place. Their arrest was made after they agreed to sell to a poseur buyer a suspected shabu. Both suspects were charged for violation of Republic Act 9165 (comprehensive dangerous drug act of 2002). Seized from their possession are a regular sized heat sealed plastic sachet believed to be shabu weighing more or less five grams with an estimated market value of (P15, 000), one black pouch containing one rolled slant folded aluminum foil, piece of paper, and two P500.00) peso bill used as buy bust money. They are now being detained at Zamboanga Del Sur Police Provincial Office detention cell while an appropriate case for violation of Republic Act 9165 is now being prepared for filing in court against them.
DOLE-Zambo. Sur turns-over IT equipment in Sominot town
By Gideon C. Corgue
SOMINOT, Zamboanga del Sur – The Department of Labor and Employment (DOLE)-Zamboanga del Sur Field Office on Friday turned over one set of information technology equipment to the municipal government here.
Senior Labor Employment Officer Lourdes Amores personally handed the equipment to Mayor Stephen Acosta in a simple ceremony held at the mayor's office.
In her message, Amores said the equipment is part of the department's Computerized National Manpower Registry of Skills (CNMRS), a repository of computerized information on available workers and their corresponding skills. "The CNMRS is one of the major sources of inputs to enhance the lifetime employability and competitiveness of Filipino workers," Amores explained.
Amores said Sominot is very lucky because not all local government units (LGUs) can avail of the said equipment.
"There were only 15 LGUs in Zamboanga del Sur that manifested their support to the program and they were all given the equipment for free," Amores announced.
Amores said the IT equipment issued to Sominot belonged to the fourth batch of equipment issued to the LGUs under the said program.
The first batch was given to Pagadian City followed by Dumingag and Molave towns for the second batch, then Bayog, Ramon Magsaysay, Margosatubig, and Tukuran towns for the third batch, and the fourth batch was given to the municipalities of Dinas, Dumalinao, Kumalarang, Sominot, Tambulig, Tigbao, Vencenzu Sagun, and Tabina.
Mayor Acosta said the equipment is a great help to the residents especially as this would help prospective employers scout workers with appropriate skills as registered in the database.
"With the equipment that we are having now, we are confident that unemployment problem will be properly addressed and the different skills of our unemployed youths can be easily tapped," Acosta said.
Acosta expressed his thanks to the DOLE for continuously providing assistance to their municipality. In 2013 his town received free starter kits for the farmers from said office.
The IT equipment was also turned-over by Mayor Acosta to Public Service Employment Office (PESO) manager Maritess Bonggolan, witnessed by Vice Mayor Johnriel Melo and 18 barangay chairmen as witnesses.
2 pushers fall in buy-bust operation
By Bong Garcia
COMBINED police and Philippine Drug Enforcement Agency (PDEA) operatives arrested two suspected drug pushers and confiscated suspected shabu worth P15,000 in a buy-bust operation in the province of Zamboanga del Sur.
The Zamboanga del Sur Police Office (ZDSPO) identified the arrested suspects as Mohairin Undag and Anisa Undag, both of Bulanit village, Labangan municipality.
The police said the suspects were arrested in a buy-bust operation around 5 a.m. Saturday in the village of Bulanit, Labangan town.
Confiscated from the suspects' possession were P500 "marked money," one regular-sized heat-sealed plastic sachet containing five grams of suspected shabu with an estimated market value of P15,000 and other prohibited drug paraphernalia.
The suspects were detained while charges for violation of Republic Act 9165, otherwise known as the Comprehensive Dangerous Drugs Act of 2002, are being readied against them, the police said.
Zambo Sur IPs seek Aquino's help against illegal mining operation
(PNA), CTB/TPGJR/HIROHITO D. CADION/PJN
PAGADIAN CITY, Zamboanga del Sur, March 22 (PNA) -- An Indigenous Peoples (IP) group known as the 'Pikumpongan Subanen Lupa Pusaka' has urged President Benigno Aquino, III to order an investigation on the continuous "illegal" mining operations within their ancestral domain in the province.
The request of the IP to President Aquino is contained in a letter dated March 17, 2014 that was sent through Department of Environment and Natural Resources (DENR) secretary Ramon Paje.
The group represented by Luciano Tanglanan called for the conduct of investigation after discovering that the mining operation is being conducted within their declared ancestral domain and not in the approved area which is in Barangay Sigacad, Bayog, Zamboanga del Sur.
The ancestral domain of the group of Tanglanan cover portions of the municipalities of Sindangan, Leon Postigo, Godod, and Siayan in Zambonga del Norte and portion of Bayog, Zamboanga del Sur.
Tanglanan said those involved in the mining continue to conduct mining operations although their permit issued by the provincial government is from February 14, 2011 until December 13, 2013 only.
They added that heavy equipment are being used despite the fact that the permit issued is for a small-scale mining operations.
Tanglanan also explained that in Section 16 of Republic Act 7942, otherwise known as the Philippine Mining Act of 1995 as affirmed by Section 59 of R.A. 8371, otherwise known as the Indigenous Peoples' Rights Act (IPRA Law) states that no ancestral land/domain shall be open for mining without the prior consent from the IP community.
"Their mining operations is illegal because it has no Free, Prior, and Informed Consent (FPIC) as guaranted in the Indigenous Peoples' Rights Act of 1997 or RA 8371 (IPRA Law)," he said.
A copy of the letter from Tanglanan's group was also furnished to Department of Justice (DOJ) Sec. Leila De Lima and Mines and Geosciences Bureau (MGB) acting director Leo Jasareno.
Feature: Kan-anan sa Balsa, a refreshing stopover by the roadside
By Alma L. Tingcang (FPG/ALT-PIA9)
PAGADIAN CITY - Tired from a long journey, why not drop by and savor the refreshing atmosphere of this nice "resto" with an array of mouth-watering dishes and fresh fish cooked to perfection? Quench your thirst with the fresh juice of Thai buko that abounds in the vast expanse of Sayao Farms.
"Kan-anan sa Balsa" located in Barangay Sayao, Kumalarang, Zamboanga del Sur is just 45 minutes away from Pagadian City. The place is frequented by commuters travelling to and from Zamboanga City, exhausted from the grueling trip.
The dish is superb, satisfying your hungry but choosy palate at very affordable prices. Meals are served in bamboo cottages mounted on rafts that float over the fishpond.
How it started?
Mercedes Lourdes "Merlou" S. Quisumbing was born in a business family, with parents who started their own business through hard work and perseverance. She relates how everything started. "Sayao Farms was established in 1982 and we were into raising crabs, prawns and bangus, which had a huge demand in the market during that time," she recounted. Her husband, Rey Quisumbing personally manages the farm.
But by the year 2000, prawn production all over the country dipped and so they ventured into tilapia culture, adopting a technology of producing "all male" tilapia to hasten the growth of the fishes.
This was also the time that they started planting mango trees, rambutan, durian, mangosteen, including the longkong variety of lanzones from Thailand which is the most expensive fruit in the world today.
Kan-anan sa Balsa
"In 2008, we put up the Kan-anan sa Balsa as a way to help the family of our laborers and provide extra income for the wives, children and other dependents of our workers," Merlou explained.
She attributes the success of the restaurant to good and nutritious fresh foods, confidence on the skills and honesty of their workers, and above all, her trust and dependence in the Lord.
On a lazy weekend or making a long trip, the place is perfect for the whole family to enjoy and relax away from pollution, where only the sound of crickets and the cool breeze of fresh air fanning your face. The smell of rice fields and still waters of the pond, gently rippling with the movement of the fishes, golden tilapia and African catfish, going frenzy over food bits thrown in the water.
Organic farming
For the last three years when the mango industry went down and because of the unpredictable weather, they started planting vegetables such as ampalaya, cucumber, bell pepper, eggplant and corn. "We planted corn so we don't have to buy commercial feeds of our native chickens. We also feed them with left-over foods from the restaurant," Merlou stated.
Honestly, Merlou said she couldn't personally be at the business 24/7 because of her commitment with the work at the Pagadian-ZDS Chamber of Commerce & Industry Foundation as president since 2006.
Formidable task
The Pagadian-Zamboanga del Sur Chamber of Commerce and Industry Foundation Inc. (PZCCIFI), the voice of the business sector was established in 1993 and reorganized in 2006 by the Department of Trade and Industry (DTI). "Fortunately, or should I say unfortunately, I was elected president," she said in jest.
Being president of an inactive organization was a huge challenge for this lady, finding it difficult to bounce back without any funds available to support its operations.
However, after 2 years she was able to establish a connection with the United States Agency for International Development- Growth with Equity in Mindanao (USAID-GEM) for office equipment and staff support.
Quisumbing also spearheaded such advocacies as "No to Child Labor, No to Plastic, Yes to Responsible Mining" and the complete implementation of the Business Permits and Licensing System (BPLS) to speed up processing of business permits.
Pagadian City played host during the Mindanao Business Conference in 2011 with no less than US Ambassador to the Philippines Harry Thomas and other national and international dignitaries attending the event.
PZCCIFI reached a milestone in its existence under the sterling leadership of Merlou when they garnered the most prestigious award as the "Most Outstanding Chamber of Mindanao" and the "Most Outstanding Chamber of the Philippines" award in 2012.
This lady entrepreneur who is the epitome of hard work and determination is not in competition with her husband but simply complementing his endeavors to succeed in life. She hopes that this could inspire and influence women to lead in business, organizations and other institutions and uphold women power, aptly depicting the theme for this year's Women's Month, "Juana, ang Tatag Mo ay Tatag Natin sa Pagbangon at Pagsulong."
Molave town acquires rescue boats
By Gideon C. Corgue (FPG/GCC/PIA9-Zamboanga del Sur)
MOLAVE, Zamboanga del Sur, March 20 (PIA) –The municipal government here recently acquired two rescue boats to be used during natural disaster or emergencies.
Municipal Risk Reduction and Management Council (MDRRMC) action officer Jerry Delos Santos said a bigger rescue boat worth P98,000 was built through the MDRRMC and the smaller one was donated by Mr. Proceso Cadavero, the municipal civil registrar.
The rescue boats were turned-over to the MDRRMC Operation Center located beside the Molave Gym.
Delos Santos said the rescue boats would be used by the MDRRMC personnel in times of disaster especially during flood to avert the loss of life and property of the residents.
"The acquisition of rescue boats will help mitigate the impact of natural disaster in our municipality," Delos Santos said.
Meanwhile, Mayor Ireneo Glepa, the MDRRMC chair, said he was happy that the plan to acquire rescue boat was realized.
Glepa said the acquisition of rescue boats was incorporated in the financial and work plan of the municipal government.
The boat, which could carry up to 30 persons, was tested on the seas of Bara, Tudela, Misamis Occidental.
Municipal Civil Registrar Proceso Cadavero, a member of the rescue team, said he was encouraged to donate his small fishing boat to MDRRMC as the municipality badly needs the same should any disaster occur.
Glepa lauded Cadavero's concern saying that his donation is a great gesture worthy of emulation by the residents.
It can be recalled that in the past years, Molave has been experiencing floods due to climate change.
The flood, which inundated several barangays and rice fields, occurred last year but no casualties reported.
Pagadian City residents face water shortage due to blackout
(PNA)
PAGADIAN CITY, Zamboanga del Sur – At least 3,200 of the 19,788 water concessionaires face water shortage as an offshoot of the 10-hour daily rotational blackout besetting this city.
Pagadian City Water District (PCWD) General Manager Edilberto Yorong said Tuesday that most of those affected are residents in the high ground areas where the water service distribution depends on the PCWD's pumping stations.
Yorong said there will be no water service in the high ground areas since the pumping stations are non-operational during blackouts.
However, Yorong said they already have plans to address the problem on water distribution during blackouts in this city, which has a rolling terrain.
"We have already come up with some solution of the problem and this is through the construction of additional water reservoir in the upper portion of the city to store water so that the water service distribution can be done through gravity during brownout," he said.
He said they are monitoring the situation and working round-the-clock to ensure steady supply of water despite the rotational blackouts.
He said they will also provide free water to those who would fetch water direct from the pumping stations during blackouts.
Pagadian City launches mangrove reforestation project
(PNA), FFC/TPGJR/HDC/UTB
PAGADIAN CITY, Zamboanga del Sur, March 18 (PNA) -- At least 13,500 propagules were planted Tuesday morning during the launching of a mangrove reforestation project initiated by the local government in this city.
City Disaster Risk Reduction Management Council (CDRRMC) coordinator Haron Damada said the activity is part of the Council's project to replant mangrove in the five of the 10 coastal barangays in this city.
The activity, which was spearheaded by Mayor Romeo Pulmones, kicked-off in Barangay Muricay, one of the identified five barangays for mangrove replanting.
The other four identified areas are Barangays Kawit, White Beach, Napolan and Poloyagan.
Damada said that the mangrove replanting is aimed to protect or cushion the effect should there be a storm surge in this city.
Muricay Barangay Chairman Arman Mohammad has thanked Pulmones for including his area in the mangrove reforestation project.
Mohammad has assured the city government they will safeguard the mangrove propagules to ensure zero mortality.
The mangrove planting was participated by the members of the CDRRMC, Civil Society Organization (CSO), Army's 53rd Infantry Battalion, policemen and the residents of Barangay Muricay.
BFP bats for putting up fire station in every municipality
By Franklin P. Gumapon (Mindanao Examiner)
PAGADIAN CITY – "The thrust now of the Bureau of Fire Protection (BFP) is to establish a fire station in every municipality."
This was disclosed by Supt. Edmundo F. Naraga, assistant regional director of BFP-9, in a media forum held here recently.
Naraga, however, said that putting up a fire station in every local government unit (LGU) requires a considerable amount, as each station must have firemen and at least one fire truck.
As of now, there are only 167 firemen assigned in Zamboanga del Sur with 13 fire trucks. The province has 26 towns and one city.
Provincial Fire Marshall Gerson S. Sisona also bared that these 13 fire trucks were distributed to the following LGUs: Pagadian City – 5, Molave – 2, Tukuran – 1, Aurora – 1, Ramon Magsaysay – 1, Margosatubig – 1, and Dinas-1.
The remaining 20 towns have no fire trucks yet.
With the BFP's limited manpower and fire-fighting equipment, Sisona has called on the public to help prevent fire, as "fire prevention is everybody's business and a year-round activity."
The BFP is now spearheading the fire prevention month celebration with the theme, "Isulong ang Kaunlaran, Sunog ay Iwasan, Kaalaman at Pag-iingat ang Kailangan."
Grenade explodes in Pagadian City
(Mindanao Examiner)
PAGADIAN CITY (Mindanao Examiner / Mar. 16, 2014) – An unidentified man exploded a fragmentation grenade in a house in Pagadian City in the southern Philippine province of Zamboanga del Sur, police said Sunday.
Police said two men arrived on separate motorcycles and that one of them tossed the grenade in the house of Virginia Tano at Purok Citrus in the village of Dumagoc.
There was no report of casualties from the attack and police recovered fragments of the grenade which had been identified as M67 which is commonly used by the military, but is widely available in the black market and illegal gun dealers.
The motive of the attack is still unknown, but police launched an investigation into the explosion.
Passport applicants irked by DFA-10 policy
By Erwin M. Mascarinas
PASSPORT applicants from different parts of Mindanao have complained of the policies in obtaining and in the renewal of passport at the Department of Foreign Affairs (DFA)-Northern Mindanao office in Cagayan de Oro City.
"We got here yesterday (Thursday) around 9 a.m., and we were told that there were no more forms left. So we had to stay for the night and came back at 5 a.m., but to my surprise, people were already in line as early as 3:00 in the morning," Estrella Bendanilo, 62, from Pagadian City, told Sun.Star Cagayan de Oro Friday.
A group of 10 students from Marawi State University (MSU) was also in the long queue waiting for their turn, sitting on the edge of the street corner.
"We've been here in line since 3:00 in the morning. We are all here for our passport as it is our requirement for our tourism practicum for Malaysia this coming May. We come from different parts of Mindanao, among us are from Surigao del Sur in Caraga region, Lanao del Sur and Norte, Ozamiz City and Zamboanga Sibugay. I think I'm the farthest since I come from the town of Simunol in Tawi-tawi, said 19 years old Dianara Shariff.
Eliver Liwanag, 44, from Ozamiz City, expressed his disbelief in the long process they all have to go through.
"The DFA should have a proper system to address this situation. People are not informed of this situation; we never expected this kind of situation. Others here come from far places and don't even have money to spend for a place to stay and extra money for additional expenses of food and water," said Liwanag.
Liwanag explained that he came to the DFA to renew his passport and could not believe how the process was being done.
"I arrived here yesterday (Thursday) at 10:00 in the morning and then they said that they have reached the quota and that we have to come back again. So we did not have a choice but to wait for the next day, we stayed here outside the entire evening," he said.
Aman German, who came all the way from Oroquieta City together with her 11 and 13-year-old children, said she hopes for a better service.
"Me and my children are here to renew our passports. We got here at the DFA around 8:00 in the morning. They said we have to come back the next day. We were not prepared for such uncertainty so we ended up sleeping outside the door of the DFA. It was hard especially for the children since there were a lot of mosquitoes. My mother-in-law who renewed her license last year told us that the process is fast and smooth, we never expected this kind of situation," said German.
Naive Manhot, secretary to the office in charge in the DFA, explained that the DFA regional office can only accommodate 300 applicants a day.
"We are limited to only 300 applicants a day excluding senior citizens, infants, person with disability and pregnant women, because of the new electronic passport processing (E-passport). The processing takes time because we need to capture the biometrics of the applicants and we only have four machines," said Manhot.
Manhot added that their office never advised applicants to come and stand in line as early as 3:00 in the morning.
"We don't advise this but sometimes, when they get here, we have already reached our quota for the day. We can accommodate them as long as the numbers of people haven't reached 300," she said.
One of the office security personnel who requested not to be named stated that on March 14, they only handed out 200 application forms because several of the employees were on leave.
DTI provides sewing machines to Pagadian City cooperative
(PNA), LAP/TPGJR/RSM
ZAMBOANGA CITY — The members of the Pagadian City Non-Formal Education Beneficiaries' Multi-Purpose Cooperative (PCNFEBMPC) need no longer borrow, rent or use antiquated sewing machines to make the pot holders, pajamas, canvass bags, handicrafts and other products they collectively produce to generate income for their cooperative.
This came about after the Department of Trade and Industry (DTI) through the agency's shared service facility (SSF) program has approved the cooperative's request to provide them high speed sewing machines.
"We really thought acquiring these equipment for our cooperative would remain a dream. But the Lord is good, He heard our pleas)," said one of the members during the recent turnover of the equipment at the cooperative's office located in Barangay San Pedro, Pagadian City, the capital of Zamboanga del Sur.
PCNFEBMP chairperson Jesusita Bucog said they sought the assistance of the DTI to provide them electric sewing machines to hasten production, citing most of the members of the cooperative produce their products in their own or their neighbors' houses then sell what they produce for a certain mark up.
DTI-Zamboanga del Sur Provincial Director Ma. Socorro Atay has assured Bucog of DTI's continuing assistance to their group.
Atay told Bucog said that they will conduct training for the proper management of the SSFs next month.
Atay said they will also help the PCNFEBMPC in the marketing of their products.
DTI Regional Officer-in-Charge Sitti Amina Jain echoed Atay's statement, saying that DTI personnel in Zamboanga del Sur will regularly monitor the SSFs so technical assistance may be rendered soonest when needed.
Jain said this is also to ensure that the equipment are used according to the usufruct agreement entered into between her office and the beneficiary coops like the PCNFEBMPC.
"The government, through the DTI is extending this very generous, very liberal arrangement with your coop as well all the other SSF beneficiaries throughout the country because we want you to succeed. And if you succeed in growing your business, your success is our success too," Jain said.
Jain said that the SSF program had been introduced by the DTI as a strategy to hasten small and medium enterprise growth and development and as a vehicle for inclusive growth as enunciated by President Benigno Simeon Aquino, III.
Pagadian City and Zamboanga del Sur Chamber of Commerce and Industry president Merlou Quisumbing, who witness the turnover of the high-speed sewing machines, has also expressed her group's desire to partner with the PCNFEBMPC.
Quisumbing said that the members of the cooperative could diversify their products, using the high speed sewing machines, to mass-produce eco-bags which the chamber will then recommend to Pagadian's business establishments.
She said the eco-bags are reusable and thus, offer a more Earth-friendly substitute to plastic shopping bags.
"This is in line with the "Di Ko'g Plastic" (literally translated, "I dislike plastic") campaign started by the chamber, the DTI, education department, and the business community in Pagadian City in April of 2012," she said.
LCW convenes for Women's Month celebration
By Claro A. Lanipa (Mindanao Examiner)
PAGADIAN CITY – Members of the Local Council of Women (LCW) convened here on Monday to join the kickoff activity for the Women's month celebration.
The kickoff activity started with a Holy Mass at San Jose Parish Church followed by a motorcade around the city's main thoroughfares and a program at the city covered court.
Quoting Fr. Rene Herrera's homily, City Vice Mayor Divina Grace Yu, LCW concurrent chairperson, said in her welcome remarks that "women are the source of life."
"All of us have our own parents. We will not come to this world without our mother. This is the very reason why we (women) are called source of life," stressed Yu.
On the other hand, Mayor Romeo P. Pulmones said he was so glad with this year's theme - "Juana, ang Tatag Mo ay Tatag Natin sa Pagbangon at Pagsulong," saying that "it is very meaningful."
He said, I agree with Vice Mayor Yu's statement that women are the ones who take care of us, men and their children.
"If we got ill, our wife will take care of us. If we have an appointment, our wife will prepare our clothes to use. At home, our wife makes ready the food for us [husbands] and the children," Pulmones explained. "In fact, men are really very much dependent on our wives," Pulmones pointed out.
"I am so grateful to all of you, especially the wives, mothers and even the grandmothers who take care of their grandchildren," he added.
Mayor Pulmones also expressed his all-out support to the programs and undertakings of the women's group in the city.
Meanwhile, Zamboanga del Sur Rural Improvement Club chairperson Junaflor S. Cerilles, the activity's guest speaker, said the so-called International Women's Day is being celebrated every March 8 of each year.
"It is also called International Working Women's Day with the primary reason of remembering all women who rallied, fought - others lost their lives throughout history- so that they can have a place in the society," Cerilles said.
Even today, around the globe there are still women who are fighting for their rights to be accepted by the society, she added.
Fortunately, she said, here in the Philippines "we (women) are already being recognized, listened to and given equal rights."
But unfortunately, she continued, there are still several women and children who are suffering from violence. "Being the provincial chairperson, to address this problem, I urged all local government units to put up help and health desks in their respective municipalities," Cerilles suggested.
Philippine troops capture rebel camp
(Mindanao Examiner)
PAGADIAN CITY (Mindanao Examiner / Mar. 12, 2014) – Philippine troops have captured a communist rebel base following fierce clashes that killed a soldier and left 5 more wounded in the southern province of Misamis Occidental, an army spokesman said on Wednesday.
Capt. Jefferson Mamauag, of the 1st Infantry Division, said troops occupied the main camp used by the New People's Army rebels under Western Mindanao Regional Party Committee in the town of Bonifacio.
He said troops raided the rebel camp following a military intelligence and information provided by civilians in the area. He said soldiers from the 15th Division Reconnaissance Company and 55th Infantry Battalion stormed the camp and clashed with rebels until the base has been captured.
The camp can accommodate over 100 rebels and surrounded by dozens of bunkers and observation posts.
Mamauag said a still undetermined number of rebels were either killed or wounded in the clashes. "The combat operation resulted to the death of one and wounding of five soldiers while undetermined numbers of casualties were inflicted on the enemy side, based on the bloodstain seen at enemy's route of withdrawal. Medical attentions were given to the wounded. As of now, names of the casualties are withheld pending the notification of next of kin," he said.
He said the fighting lasted more than 2 hours. "The initial fire fight ensued when the rebels were caught surprised by the soldiers in their main camp. Despite of rigorous and arduous terrain, the tenacity and perseverance of the troops prevailed to pursue their mission," he said.
Mamauag said troops recovered various anti-government propaganda, munitions and a machine pistol, including bomb component and radio communication equipment.
There was no immediate statement from the NPA about the capture of the camp, but the rebels have been fighting for decades now for the establishment of a separate communist state in the country.
DepED-9 to hold 2014 Regional Festival of Talents
By Franklin P. Gumapon [(PNA), LAM/PFN]
PAGADIAN CITY, March 11 (PIA) – Winners from the eight schools divisions in region 9 will converge in Molave, Zamboanga del Sur to compete in the 2014 Regional Festival of Talents spearheaded by the Department of Education (DepED)-9.
Dr. Visminda Valde, education supervisor of DepED-9, said this activity will be attended by elementary and secondary students who won first place in the festival of talents division level.
The festival will feature broadcasting and script writing, collaborative publishing, and movie trailer.
Valde also disclosed that the secondary students would be joining the three events while the elementary pupils would be participating in the radio broadcasting and script writing only.
Student-participants to this festival come from the schools divisions of Dapitan City, Dipolog City, Isabela City, Zamboanga City, Zamboanga del Norte, Zamboanga del Sur and Zamboanga Sibugay.
3 NPA rebels surrender in Zamboanga Del Sur
(PNA), LAM/PFN
MANILA, March 10 (PNA) -- Three members of the New People's Army (NPA), tired of the incessant fighting, has voluntarily surrendered to troopers of the 5th Infantry Battalion in Purok 5, Sitio Limamawan, Barangay Sigacad, Bayog, Zamboanga Del Sur Saturday night.
The latter is a sub-unit of the 1st Infantry Division.
Capt. Jefferson Mamamuag, 1st Infantry Division spokesperson, said these rebels are all members of the NPA under Secom Feliciano Alpha, Western Mindanao Regional Party Committee.
The voluntarily surrender of the three took place around 8:45 p.m.
Mamauag identified them as Jenjen Noay, 18; Denden Noay, 20; and Bryan Noay, 25, all residents of Purok 5, Sitio Limamawan, Barangay Sigacad in Bayog, Zamboanga Del Sur.
The former rebels also surrendered one Springfield rifle, a 7.62-mm single shot homemade rifle and one fragmentation grenade.
Zamsureco-1 lifts 6-hour rotational blackout
(PNA), JBP/TPGJR/HIROHITO D. CADION/PJN
PAGADIAN CITY, Zamboanga del Sur, March 9 (PNA) -- The Zamboanga del Sur Electric Cooperative-1 (Zamsureco-1) has lifted Friday the implementation of the six-hour rotational blackout daily here.
Zamsureco-1 information officer Liberal Cabatcha made the announcement Friday citing the cooperative is now receiving a complete supply of power from its suppliers.
"The electric cooperative is very happy to inform the electric consuming public that the power load of 34 megawatts (MW) needed for Zamboanga del Sur are already available as of today after the normalization of operations of the power generation and of the National Grid Corporation of the Philippines," Cabatcha said.
Cabatcha said Zamsureco-1 is being supplied by three power generation plants -- Mapalad Power Corporation, 5-MW; Therma Marine Incorporated, 5-MW and National Power Corporation (Napocor), 24-MW.
Earlier, Cabatcha said they incurred at least P1 million daily losses due to the implementation of a six-hour rotational blackout.
The Pagadian City-Zamboanga del Sur Chamber of Commerce and Industry Foundation, Incorporated headed by Mercedes Lourdes Quisumbing also said the rotational blackout greatly affects the business community.
The Zamsureco-1 serves 69,857 member-consumers in this city and in 24 municipalities of Zamboanga del Sur.
Bayog's Subanen Leaders Approve of TVIRD's Success in Canatuan
By Franklin P. Gumapon
ZAMBOANGA DEL NORTE - The successful track record of TVI Resource Development Philippines Inc. (TVIRD) in its Canatuan mine site – as well as its genuine community engagement and environmental programs – have been recognized by the town of Siocon, the Subanons of Canatuan who comprise 30% of its workforce, national award-giving bodies and, as of late, the Subanen tribal leaders of Bayog, Zamboanga del Sur who visited Canatuan recently.
The company has become one of the country's largest producers of copper since its operations came on-stream in 2004, following its prior gold-silver project and its current production of zinc concentrates.
Today, as it is set to conclude its operations in Canatuan, it looks towards the gold and silver potential in Bayog – which is located approximately 75 kilometers east-northeast of its Canatuan mine site – as the next phase in the company's development. The Subanen Timuays (chieftains) express the same anticipation during their mine tour.
"We are grateful that this opportunity provided us the assurance of what TVIRD has done in Canatuan can be replicated in our area (Bayog municipality) when it starts operations there," expressed Timuay Mitobusan Casiano Edal who came together with fellow tribal leader Timuay Lucenio Manda to experience firsthand the company's responsible mining practices and its sustainable programs for the Subanons of Canatuan.
Subanen solidarity for responsible mining
Both chieftains, chosen representatives of the entire indigenous community as the result of Subanen unification, expressed their support to responsible mining in their ancestral domain, which is endowed with minerals but is still reeling from the environmental damage wrought by decades of illegal mining.
They also showed their solidarity to the Pikumpungan Subanen Lupa Pusaka (PSLP) – an organization of Subanen tribe officials covering six municipalities in the province of Zamboanga headed by Datu Dalepusan Isis Guilingan. The PSLP represents another group of Subanens in the area surrounding the gold-rich Balabag hill in the town of Bayog.
All three leaders also anticipate the commencement of the company's environmental clean-up in the area, just like it did in its Canatuan mine site. Before ramping-up its operations in 2004, TVIRD's first order of business was to conduct an extensive environmental clean-up and to assess damage done to Mt. Canatuan – prior damage that was caused by small scale illegal miners who also exploited the indigenous communities.
Similarly, the company is set to conduct the same clean-up in Balabag, which has also experienced decades of illegal mining.
Bringing Canatuan to Balabag
"Today, TVIRD as a company enjoys a high degree of trust and confidence from its host communities and neighboring municipalities," TVIRD General Manager Germidas Las Pinas said. During their visit, the Subanen chieftains approved of the benefits provided by TVIRD to their kin.
"They are receiving social services like health, education, infrastructure support and livelihood that they enjoy from the company," Timuay Manda expressed.
Prior to commencing operations in the area, TVIRD has already rolled-out its environmental and social programs in Balabag. Also this year, the Sangguniang Panlalawigan of Zamboanga del Sur and Bayog's Sangguniang Bayan granted the company social license to operate via resolutions of support for its entry, in addition to the same support expressed by the Subanens.
"Now that we witnessed ourselves responsible mining in Canatuan, we hope in the near future, we will fully experience the same progress in our own town," Timuay Edal expressed.
Responsible environmental programs
Not escaping the Subanen leaders' admiration is TVIRD's sulphide tailings storage facility – a dam that was designed and built under the strictest international standards and is strong enough to withstand the maximum credible earthquake (8.5 magnitude) and the probable maximum flood in the area.
"It is commendable that the locals in Siocon are the ones trained to monitor the sulphide dam after the company ceases its operations. We need not worry for the community who is left here," Timuay Manda said.
"The goal of the company's environment management unit is to return the Canatuan mine to a natural and stable state for the Subanons' productive use in the future," TVIRD Environment Manager Nilda Callora said. Progressive rehabilitation is one of the priority commitments of TVIRD for the protection and conservation of the environment.
Under the TVIRD Final Mine Rehabilitation Plan, the company will conduct active and passive rehabilitation in the years following the decommissioning of its operations.
Power 102 forum held in Pagadian
By Franklin P. Gumapon
PAGADIAN CITY – Some 50 media practitioners from Zamboanga Sibugay, Dipolog City and this city participated in the Power 102 forum conducted here recently by the National Grid Corporation of the Philippines (NGCP).
The forum tackled NGCP's power transmission development plan in the country particularly here in Mindanao.
NGCP spokesperson and head for corporate communications department, Atty. Cynthia Albanza, explained to the participants that the power industry in the country has been handled by three distinct groups starting from generation to transmission and to distribution.
The NGCP, she said, is only in charge of the transmission of electricity from power plants to distributors like the electric cooperatives.
As regards the power supply shortage besetting Mindanao nowadays, Alabanza admitted that there is a rising generation deficiency due to the declining capacities of the island's hydropower plants as a result of the dry spell.
She also said that the demand for electricity in the island keeps increasing because of the new investors coming in.
It can be recalled that the first vice president for Mindanao Affairs of the Aboitiz Power, Bobby Orig, told the press earlier that power deficiency in Mindanao could reach 484 megawatts (MW) this year. This power shortage will greatly affect the business activities particularly in the major cities of Davao, General Santos, Zamboanga City, Cagayan de Oro and Butuan.
On the other hand, the Department of Energy (DOE) said new power plants with combined capacity of at least 100 MW are needed to address the power problem in the island.
Kidnap victim reported released Thursday
By Liza Jocson
Kidnap victim Arsina Nanoh was reportedly released in Pagadian City early Thursday morning by her abductors in Pagadian City.
According to reports, Nanoh is to board a commercial flight to Manila, where she will be met by her husband.
They are set to meet with Department of the Interior and Local Government Secretary Manuel Roxas.
Nanoh was reportedly abducted at a downtown shopping mall in Zamboanga City on Tuesday afternoon.
Police are still investigating the circumstances surrounding the alleged abduction incident after it was found out there was no commotion inside the mall when the victim was taken.
DENR-Zambo Peninsula targets to plant 24,416 trees
(PNA), LAP/TPGJR/HIROHITO D. CADION/UTB
PAGADIAN CITY, Zamboanga del Sur, March 5 (PNA) -- The Department of Environment and Natural Resources (DENR) through the National Greening Program (NGP) is set to plant 24,416 trees this year here in the Zamboanga Peninsula.
DENR's Forest Management Services Regional Technical Director Carlito Tuballa said Wednesday that they originally targeted to plant 19,159 trees but it was increased to 24,416 trees in line with this year's concept of the NGP to alleviate the livelihood of the farmers by incorporating into the program the planting of high-value crops (HVC).
Tuballa said they will incorporate the planting of 5,257 HVCs such as rubber and fruit trees, bamboo and mangrove. It will be planted by selected partner community-based farmers' organizations.
Tuballa said the 24,416 assorted species of trees including those classified as HVC will be planted in four areas as follows: Zamboanga del Norte, 10,273 trees; Zamboanga del Sur, 4,651; Zamboanga Sibugay, 4,544; and, Zamboanga City, 4,948.
He said they will closely monitor the growth of the trees to ensure zero damage or mortality, citing any damaged trees will be immediately replaced with new ones.
He said this year's number of trees to be planted in the region will be higher by 3,418 compared to the 20,998 trees grown last year.
Pagadian joins "Fire Prevention Month" celebration
By Gideon C. Corgue
PAGADIAN CITY – "Fire plays an important role in our lives if we use it safely but if we misuse it, it can cause extensive damage to both the properties and human lives," said an official of the Bureau of Fire Protection (BFP)-9.
Supt. Clemente Alvarez, assistant regional director for operations, BFP-9, said during the Fire Prevention Month's kickoff ceremony on Saturday at Pagadian City Central Fire Station that fire is important to man's life adding that "without fire our life is meaningless."
"We are observing fire prevention not only during March but each day. Every day is a fire prevention day. The fire may occur anytime and anywhere," the fire official pointed out.
Alvarez urged his fellow fire officers and volunteer firefighters to intensify their level of alertness especially during summer season to prevent the occurrence of fire.
Alvarez said the fire personnel are seriously fulfilling their motto: "To protect and serve so that others may live."
In 2013, the BFP has recorded a total 44 fire incidents of which 40 cases were accidental and 4 were arson, with an estimated damage to properties amounting to P41.3 million.
Meanwhile, City Fire Marshall Reggy Olmedo urged everyone to be careful with fire.
"I urged everyone to be conscious about fire safety at home and in the workplace since fire prevention is everybody's business," Olmedo said.
Pagadian City Central Fire Station is joining all fire stations in the country in observing March as fire prevention month pursuant to Presidential Proclamation No. 115-A issued by the then President Ferdinand Marcos on November 17, 1967.
A thanksgiving mass, motorcade and bloodletting were the activities lined up during the opening ceremony to heighten public awareness on fire safety and prevention.
Bayog mayor delivers first SOMA
By Claro A. Lanipa
BAYOG, Zamboanga del Sur – "My administration has successfully implemented its program and services to the benefit of its residents especially the indigents," declared Mayor Leonardo L. Babasa Jr. as he delivered on Thursday his first State of the Municipality Address (SOMA) here at Bayog Central Elementary School mini-grandstand.
Babasa said "my administration has helped the Department of Education (DepEd) in improving quality education by hiring 120 locally paid teachers and allocated some P3.7 million from 2010 to present for their salaries and wages."
The municipal has also given agriculture a top priority to help the farmers uplift their standard of living and address unemployment problem, the chief executive said.
Poverty incidence of this town has significantly decreased from 58.24% in 2008 to 43.45% in 2012, Babasa reported.
Babasa delivered his message in the dialect (Cebuano) so that the audience could fully understand his administration's accomplishments.
Meanwhile, Zamboanga del Sur Governor Antonio Cerilles lauded Mayor Babasa for holding his first SOMA saying that "it is very seldom for a local chief executives to hold such as this in their respective municipality."
"I hope that Bayog will continue to support the clean, honest, transparent and dynamic leadership to attain a better tomorrow," Cerilles exhorted.
Also present during the event were Regional Directors Malcom Garma of the Department of Education (DepED)-9, Noemi B. Edaga of the Philippine Information Agency (PIA)-9, Provincial Director Verner Virgilio C. Jayme of the Department of Interior and Local Government (DILG), municipal and barangay officials, businessmen, teachers and students of the JH Cerilles State College- Bayog campus.
HACKING INCIDENT
By Jonas D. Macasa Jr., P02 (Duty PNCO)
On or about 10:00am of February 28, 2014 at Purok Kapalaran, Barangay Balangasan, Pagadian City, a victim identified as one Elizer Garcia Y Larede, 50 years old, married, fish vendor by occupation and a resident of same place was hacked by certain Marcelino Porquer, 63 years old, married and a resident of Barangay Canunan, Guipos, Zamboanga Del Sur with the used of sharp bolo.
Initial investigation conducted by the responding elements of Pagadian City Police Station disclosed that while the victim was walking at aforesaid place when suspect suddenly appeared from behind and hacked him without apparent reasons.
Victim sustained multiple hacked wound at the diff parts of his body and immediately brought to Zamboanga Del Sur Medical Center, Barangay Dao, Pagadian City for immediate med treatment while the suspect was also brought to same hospital for his bruises of his body.
Motive of the incident is purely personal grudge.
Investigator of Pagadian City Police Station is now preparing appropriate charges against the suspect for immediate filing in court.
Investigator on case is PO2 Rodolfo Z. Baco with contact number 09999933074.
Abducted Pagadian City student escapes
(Mindanao Examiner)
PAGADIAN CITY (Mindanao Examiner / Mar. 1, 2014) – Police forces recovered an abducted 19-year old student following a daring escape from his captors in the southern Philippine province of Zamboanga Sibugay.
Stephen Tan, who was seized February 27 in Pagadian City in Zamboanga del Sur province, told police that he managed to escape by jumping into a cliff while he was being led by his captors to a village in Diplahan town.
Tan said he was blindfolded throughout his ordeal and managed to escape only after his three captors told him to remove his cover. He said they were walking on a trail at the edge of a cliff near a river and he jumped from the steep rock and ran as his captors chased him until they lost him.
Tan said he hid in the grass and later found a house and sought help from its owner Clarito Ferrarin. He said borrowed the man's cell phone and contacted his father to say that he escaped from his abductors.
The victim's father phoned the town's mayor Cris Jose to seek help about his son. The politician then coordinated with the local police force headed by Inspector Raul Cortes and recovered Tan in a shanty where he was waiting for rescuers.
Chief Inspector Ariel Huesca, a regional police spokesman, said Tan, an engineering student at the Southern Mindanao College, was driving his car in Pagadian City when gunmen nabbed him in the village of Gatas.
He said police and military forces were tracking down Tan's abductors in the town.