Zamboanga del Sur News March 2013
Jump to navigation
Jump to search
→ → Go back HOME to Zamboanga: the Portal to the Philippines.
A | B | C | D | E | F | G | H | I | J | K | L | M | N | O | P | Q | R | S | T | U | V | W | X | Y | Z
Create Name's page
Regions | Philippine Provinces | Philippine Cities | Municipalities | Barangays | High School Reunions
---
Zamboanga del Sur - Archived News
---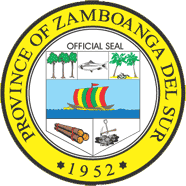 Seal of Zamboanga del Sur Province
Interactive Google Satellite Map of Zamboanga del Sur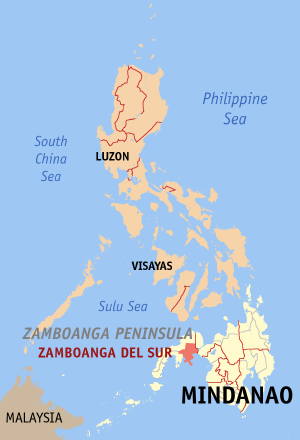 Zamboanga del Sur Map Locator

Municipalities within Zamboanga del Sur

Provincial Capitol of Zamboanga del Sur

Provincial Capitol of Zamboanga del Sur, Santo Niño, Pagadian city
Dietary supplement is a product that contains vitamins, minerals, herbs or other botanicals, amino acids, enzymes, and/or other ingredients intended to supplement the diet. The U.S. Food and Drug Administration has special labeling requirements for dietary supplements and treats them as foods, not drugs.
---
---
Manufacturers and distributors of dietary supplements and dietary ingredients are prohibited from marketing products that are adulterated or misbranded. That means that these firms are responsible for evaluating the safety and labeling of their products before marketing to ensure that they meet all the requirements of DSHEA and FDA regulations.
Lapuyan Falls: The favorite haunt of the fair Subanen maidens of Sitio Baga and all its neighboring areas, usual meeting place with many a young country swain in some secluded cavern beneath the rocky forest lane.

Lakewood, Zamboanga del Sur, Philippines

Village of Pedagan
Wars of ancient history were about possessions, territory, power, control, family, betrayal, lover's quarrel, politics and sometimes religion.
But we are in the Modern era and supposedly more educated and enlightened .
Think about this. Don't just brush off these questions.
Why is RELIGION still involved in WARS? Isn't religion supposed to be about PEACE?
Ask yourself; What religion always campaign to have its religious laws be accepted as government laws, always involved in wars and consistently causing WARS, yet insists that it's a religion of peace?
WHY??
There are only two kinds of people who teach tolerance:
The Bullies. They want you to tolerate them so they can continue to maliciously deprive you. Do not believe these bullies teaching tolerance, saying that it's the path to prevent hatred and prejudice.
The victims who are waiting for the right moment to retaliate. They can't win yet, so they tolerate.

Lintugop, Aurora
Pagadian City, Zamboanga del Sur

Provincial human resource management office of santo niño pagadian city

Civil Service Commision office in santo niño pagadian city
Most Wanted Lawless Leader in Zamboanga del Sur Killed
(Zambotimes)
Pagadian City - Amih Andi, most wanted lawless leader in zamboanga del sur, and Ambak magusan aka imbok who were earlier reported seriously wounded during an encounter with 44th Ib yesterday, were both confirmed killed as reported by the Commander of the 44th Infantry Battalion, Lieutenant Colonel Yegor Rey Barroquillo Jr.
Barroquillo said both wanted lawless elements were buried this morning at Brgy Pampang, Lapuyan, Zamboanga del Sur. Andi was identified to be a resident of said barangay while AKA Imbok was traced to be a resident of Brgy Laperawan, Alicia of same province.
In a separate incident yesterday morning, joint elements of 44IB and PNP while on security patrol along the seashore of Brgy Tigbalogo, Margosatubig Zamboanga del Sur were fired upon by a lone lawless element that ensued a brief firefight and resulted to the death of Rasul Manguda, identified to be a Lawless Element Leader and a notorious extortionist in the area. The combined personnel of army and police were responding to text information of concerned citizens reporting presence of lawless elements conducting extortion activity in the area. Manguda has an existing warrant of arrest for murder issued by RTC Branch 24 of Ipil, Zamboanga Sibugay Province. Recovered from the scene were one caliber .38 pistol, one fragmentation hand grenade, one sachet of shabu and one pumpboat. Cadaver of Rasul Manguda was brought to his residence at Sitio Punta, Brgy Igat, Margosatubig, Zamboanga del Sur by his family.
rol
"The successes of these operations against lawless elements are attributed to the cooperation of the public to law enforcement authorities. "I commend the army troopers, PNP personnel and local government units for these successes. Our joint efforts in the spirit of "Bayanihan" is now reaping positive results", the Commander of the 1st Infantry Division, Major General Ricardo Rainier Cruz III said. He further reminded the law enforcers to continue to be vigilant and always on guard against lawless elements who threaten the peace and economic activity in the region.
OPAPP allocates P25-M for Dumalinao-Pagadian City road project
(PNA), HBC/TPG/PJN
ZAMBOANGA CITY, March 30 (PNA) -- The government has allocated P25 million for the construction of a 5-km road linking the municipality of Dumalinao and Pagadian City, officials said Saturday.
The project will be implemented through the PAmana at MAsaganang PamayaNAn (PAMANA) program of the Office of the Presidential Adviser on the Peace Process.
PAMANA Zamboanga-Basilan-Sulu-Tawi-Tawi (ZamBaSulTa) Coordinator Vicente Borgonia said the road project will link the barangays of Pantad and Rebokon in Dumalinao town to barangays of Bomba and Poloyagan in the city of Pagadian.
Dumalinao is a third class municipality in the province of Zamboanga del Sur while the Pagadian City is the province' capital.
The road project that will traverse the coastal area, once completed, will provide fast and easy access to farmers in the four areas to transport their produce to the market, Borgonia said.
The travel time will be reduced to less than an hour compared to the present where it take couple of hours passing through the provincial road, he said.
It will also boost the delivery of basic government services in the four barangays, he added.
Philippine troops clash with notorious bandits in Zamboanga Sur
Friday, March 29, 2013 1:05:21 pm
(Mindanao Examiner)
PAGADIAN CITY (Mindanao Examiner / Mar. 29, 2013) – Government troops clashed with gunmen, whose group tagged in the spate of kidnappings and killings in the southern Philippines, officials said Friday.
Officials said they were verifying reports that the group's leader Amie Andi and one of his follower were killed in the clash that occurred in the coastal village of Danganan in Lapuyan town.
Lt. Col. Yegor Rey Barroquillo, Jr., commander of the 44th Infantry Battalion, reported that Andi was probably killed in the 30-minute running gun battle and that villagers also claimed that the body of the notorious bandit leader was taken by his followers.
"According to some civilian witnesses, Amie Andi and one of his companions were seriously wounded during the encounter and believed to have been killed. Andi's body was not recovered and the military is still verifying the report in the area," Barroquillo said.
He said Andi is one of the most wanted persons in Zamboanga del Sur and that his group was previously involved in the killings of 6 people, including three children, in the village of Tininghalang also in Lapuyan town last year. The local government offered a P300,000 bounty for the capture of Andi.
General Ricardo Rainier Cruz II, commander of the 1st Infantry Division, ordered troops to hunt down the group of Andi. "I directed the commanders in the area to pursue the lawless elements," he said.
In November last year, Andi escaped a raid by government soldiers at their hideout in Pagadian City, but troops captured two of his most trusted lieutenants, Montasser Ratarta and Rachmodin Andi.
The military said Andi's group was behind the kidnappings of Filipino traders and foreigners in Zamboanga Peninsula. Among those kidnapped in the Zamboanga was Irish missionary Michael Sinnott, seized in October 12, 2009 in Pagadian City. Aside from Sinnott, kidnappers also seized Italian Catholic priest Giancarlo Bossi in Zamboanga del Sur's Payao town in June 10, 2007.
And in 1998, gunmen kidnapped Italian missioners Luciano Benedetti in Zamboanga del Norte province and in 1998 and Giuseppe Pierantoni in Dimataling town in Zamboanga del Sur. It was not immediately known whether Andi was also involved in those kidnappings.
Pagadian City police tighten watch in places of Holy Week activities
(PNA), PDS/TPG/CHARNYL S. ALBARRACIN/ABB
PAGADIAN CITY, Zamboanga del Sur, March 28 (PNA) -- The local police have tightened security measures in this city especially in places of worships where hordes of Catholic faithful would gather for the Holy Week observance.
Supt. Julius Muñez, local police chief, disclosed he deployed policemen in all Churches, especially at the Sto. Niño Cathedral and San Jose Parish, where Catholic devotees will usually converge starting Maundy Thursday.
Muñez said that policemen are also deployed in all of the transport terminals to ensure the security and protection "of our travelers and for those who will commemorate the Holy Week."
Muñez said reaction forces are in place and ready to respond to any cases of emergencies aside from the stationary security details.
Muñez said they have tapped the barangay officials to assist them in the maintenance of security and "would enable us to monitor the situation that need to be acted immediately."
He said they have also established text hotline numbers where the residents could report the presence of suspicious individuals in their area.
The text hotline numbers are 09159256069 (Globe) and 09087018799 (Smart), he said.
However, he urged the public to refrain from sending prank messages.
Meanwhile, Muñez urged the public to take precautionary measures while in crowded areas especially if they are wearing valuable personal belonging.
Holy Week, also known as "Semana Santa," is a religious commemoration where Catholic faithful engage to religious activities and while others go out on vacation spending time with their families.
Pagadian City property development sector shows substantial growth
Wednesday, March 27, 2013
By Charnyl S. Albarracin (PNA), DSP/TPG/CHARNYL S. ALBARRACIN/ABB
PAGADIAN CITY, Zamboanga del Sur, March 27 (PNA) -– This city will be the next hub of high-rise commercial infrastructures of Mindanao as the property development sector of this city showed substantial growth in the past two years, according to City Mayor Samuel Co.
Mayor Co said this is evidenced by the records at the City Building Office (CBO) that showed there were 1,573 building permits approved from 2011 to 2012 for the construction of high-rise commercial infrastructures.
Co said that 915 of the 1,573 building permits were issued by the CBO in 2011 while the remaining 658 were issued last year.
Co said he expects more high-rise infrastructures to be constructed citing there were already 117 building permits that were issued since January 1 until March 25 this year "and the figure is still counting."
"This is the result of giving tax incentives to those who will construct commercial building or facelift and improve their edifices of not less than four-storey. This incentive will come in the form of full exemption from payment of building permit fee including electrical, mechanical, plumbing, occupancy and location zonal fees," Co said.
The city government also gives tax incentives to investors who would put up movie houses in this city, he added.
He recalled that only few big hotels and department stores were constructed in the downtown area since 2004 until 2010.
He said that high-rise infrastructures with eight to nine storeys can be seen this time being constructed including in the rural areas of this city.
"The increasing number of building permits approved every year only shows that many of the industry players from the property development sector are confident to invest in the city," he said adding "it will help boost the economic growth of this city."
This city's good peace and order situation also contributes to the investors' confidence in the property development sector aside from the tax incentives, Co said.
Lady police chief urges women to show talents
Tuesday, March 26, 2013 3:29 pm
By Claro A. Lanipa (PIA9)
PAGADIAN CITY – Police Superintendent Christine Sorosa-Tan, chief of police of Molave, Zamboanga del Sur, encouraged all women during the weekly PIA forum held on Friday at the Anastacia Pensionne House in this city to show their talents.
She said several women are now holding top positions in government and private institutions. "We too, have to show what we can do. Don't underestimate (yourself) but show and prove yourself. What men can do, you can do it also," Tan pointed out.
"We are equal and, at the same time, we are not competing with each other but we are complementing one another in everything we do, because if there are no men, there are no women also," the lady chief of police added.
It was learned in said forum that Tan was a recipient of the Most Outstanding Police Woman award in 2002 in the entire country. Presently, she is the lone lady chief of police in the province of Zamboanga del Sur.
In the same forum, 1Lt. Myleen P. Sagadraca, administrative officer of the Assistant Chief of Staff for Logistics (G4) of the First Infrantry 'Tabak' Division, Philippine Army(PA) also encouraged all females who want to join the Armed Forces of the Philippines (AFP) "to go ahead and share your individual potential to the organization and to the people we serve."
She said "the role of women in the society is important. So, whatever your role is, be it a mother or as a professional 'Filipina,' do your best." Lt. Sagradraca hails from a family of soldiers and a graduate of the Philippine Military Academy (PMA) in 2009.
The forum was held in support of this year's Women's Month celebration that carries the theme, "Kababaihan: Gabay sa Pagtahak sa Tuwid na Daan."
DOH conducts training on NCD interventions
Monday, March 25, 2013 1:30 pm
By Claro A. Lanipa (PIA9)
PAGADIAN CITY – The Department of Health-Center for Health and Development (DOH-CHD), Zamboanga Peninsula recently conducted a training on the package of essential non-communicable disease (NCD) interventions for primary health facilities in low resource settings at Guillermo Hotel this city. Sixty one "Doctors to the Barrios" (DTTBs) and Public Health Nurses (PHN) deployed in the different municipalities in Zamboanga del Sur and Zamboanga del Norte attended the said training.
Dr. Ma. Agnes Mabolo, NCD regional focal person said the training aimed to upgrade the skills and knowledge of the participants on the essential interventions for NCDs such as hypertension and diabetes.
Topics discussed were guidelines in the use of the protocol on the integrated management of hypertension and diabetes (risk assessment and risk screening), improving access to essential medicines and guidelines for distribution/use of NCD medicines, PhilHealth Financing for NCD, reporting, health information system, registries and evaluation, among others.
Meanwhile, Dr. Antonio Paraiso, National Program Manager of Renal Disease Control Program (REDCOP) discussed the importance of urinalysis and the 10 clinical syndromes in Nephrology.
Western Mindanao has PHL's top employment rate
By Antonio P. Rimando (Correspondent)
PAGADIAN CITY, Zamboanga del Sur—Western Mindanao (WM) or Region 9 registered the highest employment rate among the country's 17 regions last year.
Department of Labor and Employment (DOLE) Region 9 Assistant Director Yahyah Centi said here recently that WM, also known as Zamboanga Peninsula, recorded a 92-percent employment rate in the past 12 months.
Centi said employment was highest in Zamboanga City, the region's commercial, industrial and educational center, followed by Pagadian City, the new seat of the WM regional government.
According to Centi, the flourishing manufacturing sector—including the sardine-making companies in the coastal districts of Ayala and Recodo in Zamboanga City—are the main employers in the City of Flowers, now also dubbed as the Latin City of Asia.
The DOLE Region 9 executive said employment opportunities in Pagadian, often described by foreign and domestic visitors as the "Little Hong Kong of the Philippines" due to its physical similarity to the Crown Colony, have also increased since the 2009 transfer of the Region 9 seat of government from Zamboanga City.
Centi said the high productivity of the Muslim-Christian region has kept unemployment levels below the 5-percent mark. He said the joint government-private sector efforts in keeping industrial peace and order in the area enabled companies to operate smoothly and kept costs at manageable levels.
He said the DOLE's aggressive programs in providing opportunities for employment and skills matching of available work force has allowed the expansion of the regional economy.
The DOLE office in Zamboanga Peninsula was earlier chosen as the country's "Best Regional Office" under Level 3 category during the 2012 Year-End Performance Assessment held recently at Marco Polo Hotel in Cebu City.
Labor Secretary Rosalinda D. Baldoz personally awarded the plaque of recognition and a P40,000-cash incentive to DOLE Region 9 Director Sisinio B. Cano during the occasion attended by top DOLE national and regional officials.
Cano said the recognition given to DOLE regional office of WM "is a manifestation of hard work and dedicated service of its personnel and the intermediaries such as the Tripartite Industrial Peace Council, Industry Tripartite Council, Public Employment Service Office, Career Guidance Network, ZamboPen Occupational Safety and Health Network and ZamboPen Family Welfare Committee."
Director Katherine B. Brimon of the DOLE's Human Resource Development Service and member of the Program on Awards and Incentives for Service Excellence said the DOLE 9 topped the agency's Level 3 category for attaining necessary targets set in the Office Performance Contract and for initiating local undertakings such as the "Kurambos" project and the "One Locality, One Industry, and One Service Quality" or 3Y Project which have created impact to and transformed the lives of beneficiaries.
Brimon also cited DOLE 9's "efficient and effective implementation of locally initiated projects which generated employment in the region and savings on the part of the agency.
Warren Rodwell Freed After 15 Months in Captivity
By Aaron B. Recuenco
Australian Warren Rodwell was finally freed by his Abu Sayyaf captors Saturday morning in Pagadian City in Zambonga del Sur - 15 months after he was abducted and held hostage in the jungles of Western Mindanao.
Chief Supt. Generoso Cerbo, Jr., spokesman of the Philippine National Police (PNP), said Rodwell was first seen by a civilian identified as Nathaniel Tampos walking around the Pagadian Fisheries at around 1 a.m. Saturday.
"He was taken to a nearby Maritime Police station which in turn over him to the Pagadian City police station," said Cerbo.
The official said the leadership of the Pagadian City police later informed the higher authorities in Mindanao who in turn advised it to secure Rodwell until the arrival of a chopper which will fetch him.
At aroun 5:30 a.m., the helicopter arrived and transported Rodwell to a military hospital in Zamboanga City, the Camp Navarro General Hospita for a medical check up.
Local authorities who saw Rodwell said he looked frail, noting that he was even being assisted in boarding the chopper.
Rodwell was accompanied by members of the Australian Federal Police and the Deputy Ambassador of Australia in the chopper.
The helicopter arrived in Zamboanga City at around 6:30 a.m. Rodwell's medical condition is not yet available.
Rodwell, it was recalled, was kidnapped by a group of armed men in December 2011 in his house near a shoreline in Zamboanga del Sur.
He was then reportedly taken to Basilan where he was allegedly turned over to the Abu Sayyaf led by Furuji Indama. The latest report before he was freed was that he was in Sulu.
After several months of being transferred to various small groups of Abu Sayyaf, his captors released a short video clip posted in social media where he was seen appealing for assistance for his freedom.
While the ASG has been demanding $2 million for his release, it was not clear as of yesterday whether or not ransom was paid.
Rodwell, it was learned, has been in and out of the country after marrying a Filipina where they settled in a seaside residence in Zamboanga peninsula.
The release of Rodwell came a few days after a Malaysian captive, kidnapped in Tawi-tawi 17 months ago, was also freed by the Abu Sayyaf.
DAR launches CPWASH project in Aurora, Zambo Sur
(PNA), FPV/TPGJR/CHARNYL S. ALBARRACIN/UTB
AURORA, Zamboanga del Sur, March 22 (PNA) -– The Department of Agrarian Reform (DAR) has launched a Community-Managed Potable Water Supply, Sanitation and Hygiene (CPWASH) project to provide water-borne disease-free water system in one of the 44 barangays in this municipality.
The recipients of the CPWASH project worth P263,000 are the members of the Laicor Fishpond Employees Multi-Purpose Cooperative (LAFEMCO), a Community-Based Organization (CBO) comprising of 292 households in Barangay Balas, this municipality.
The implementation of the project is spearheaded by DAR through the Bureau of Agrarian Reform Beneficiaries Development (BARBD) in partnership with the Philippine Center for Water and Sanitation (PCWS), LAFEMCO and the local government.
Officials and representatives of the four agencies have signed a Memorandum of Agreement (MOA) during the launching of the project on Tuesday held in this municipality.
DAR beneficiaries and coordination division chief Eng'r. Josephine Sisican on Friday said the construction of the CPWASH project will start next month, April 1.
Sisican said the project is aimed to install low-cost water supply technology and sanitation systems to address the Agrarian Reform Beneficiaries' (ARBs) requirements and provide them access to safe drinking water.
"We are pushing this project in response to the water-borne diseases that threaten ARCs, especially those in remote areas where people lack potable drinking water," DAR provincial head Arturo Soria said.
Soria said the CPWASH consists of biogas digester, iron removal filter and bio-sand filter.
These are low-cost, indigenous based materials and pro-poor technology aimed at improving access to water supply and proper sanitation services, according to Soria.
Studies made by DAR showed that installing these indigenous water supplies will eliminate too much iron and bacteria present in most water-wells in the rural areas, he said.
This device can also help reduce greenhouse emissions in the environment, he added.
Pagadian City holds "Save a life…Give Blood" program
(PNA), LAM/TPG/CSALBARRACIN/UTB
PAGADIAN CITY, Zamboanga del Sur, March 21 (PNA) -– The city government has initiated the "Save a Life…Give Blood" project that generated 29 blood bags, or equivalent to 12 liters and 950 cubic centimeters.
Mayor Samuel Co said the city's blood donation program on Tuesday was part of the week-long activities marking this city's 76th founding anniversary.
It was held at the City Commercial Center (C3) Mall located downtown.
The other activities included the search for Miss Pagadian 2013, nightly variety shows, drum and lyre competition, sports competition, clean up day, and civic-military parade, among others.
The blood donation program was held in cooperation with the Philippine Red Cross (PRC)-Pagadian City-ZamboSur chapter and the Philippine Association of Medical Technologists (PMET).
Charlin Silva, medical technologist of the PRC-Pagadian City-ZamboSur chapter, said they continuously advocate voluntary blood donation to serve the increasing demand for blood in this province and help save lives.
Women vital partners in nation-building, says Mayor Cerilles
Wednesday, March 20, 2013
By Claro A. Lanipa (ALT/CAL/PIA9)
PAGADIAN CITY, March 20 (PIA) – Some 1,500 member of the Rural Improvement Club – Women Empowerment (RIC-WEM) in the municipality of Dumalinao, Zamboanga del Sur commemorated Women's Month last Friday at the town gymnasium.
"This is another opportunity for us to celebrate a day intended for women, an event where we give recognition to their contribution and role in the community," Mayor Ace William E. Cerilles said. "This is also the day that we give them honor for their exceptional strength and boundless efforts in performing their responsibilities as parents to their children and as a wife."
Meanwhile, 2nd District Congresswoman Aurora E. Cerilles, who was the guest of honor and speaker said that women now have equal rights with men. She challenged the women to involve themselves in the community where they live. "You should participate in assemblies and share what you have in your mind that will contribute to the development of your community."
She also urged all women present during the gathering to exercise their rights, and not just remain in their traditional role as a wife or as a mother.
Power crisis starts affecting business in Pagadian City
(PNA), PDS/TPG/CHARNYL S. ALBARRACIN/UTB
PAGADIAN CITY, Zamboanga del Sur, March 19 (PNA) -– The power crisis hitting Mindanao is starting to affect some business establishments here in this city, which is the regional center of Zamboanga Peninsula.
This, as this city and 20 of the 26 municipalities in the province being served by the Zamboanga del Sur Electric Cooperative-I (Zamsureco-I) have been experiencing eight- to ten-hour daily rotational blackout the past few weeks.
Haris Saez, owner of internet shop in Barangay Balangasan here, said his business has been affected by four-to five-hour twice a day rotational blackout.
Saez said he plans to suspend business operation after incurring substantial losses brought about by the daily rotational blackout.
Zamsureco-I Information Officer Levi Cabatcha explained they have to implement daily rotational blackout since the power supply they receive from the National Power Corporation (Napocor) is 35 percent lower than the cooperative's demand.
Cabatcha said the insufficiency in power supply was due to repairs and maintenance of Agus Hydroelectric Plant in Lanao and Pulangui IV Hydroelectric Plant in Bukidnon couple with the inadequate water level in Lake Lanao that also serve as Napocor's source of energy.
Cabatcha said that Zamsureco-I is only receiving power supply of 14 megawatts (MW) which is only half of its demand pegged at 28 MW.
The Napocor provides nine of the 14 MW while the remaining five is being supplied by the Therma Marine, Inc. (TIM), an Independent Power Producer (IPP), he added.lore all possible measures to address the power crisis.
OCD-RDRRMC, DepEd hold school-based tsunami/earthquake drill
Monday, March 18, 2013 1:53 pm
By Alma L. Tingcang (PIA9)
PAGADIAN CITY - The Office of Civil Defense – Regional Disaster Risk Reduction Management Council (OCD-RDRRMC) in coordination with the Department of Education conducted on Friday, March 15, 2013 its 1st Quarter School-Based Tsunami and Earthquake Drill at Sta. Lucia National High School, this city.
An estimated 800 high school students and faculty members participated in the drill.
OCD-9 Regional Director and RDRRMC-9 chairperson Adriano D. Fuego said the activity aims to promote disaster preparedness, mitigation and awareness of the community especially among the students and teachers.
It also entends to assess the capacity level of the school during the event of earthquake and other disasters, Director Fuego added.
RDRRMC member representatives acted as evaluators during the actual drill which is composed of the different agencies such as the Department of Science and Technology (DOST), Department of the Interior and Local Government (DILG-City), Bureau of Fire Protection (BFP), Philippine National Police (PNP), Philippine Red Cross (PRC), and the Philippine Information Agency (PIA).
Ms. Shirley P. Sumugat, School Principal expressed her gratefulness to OCD and the RDRRMC members for choosing their school as the pilot area in the conduct of the tsunami and earthquake drill. Sta. Lucia National High School is very much prone to tsunami, being located along the seashore facing Yllana Bay.
It can be recalled that hundreds of residents in the area perished during the fateful August 17, 1976 tsunami.
DepED, NGCP, electric firm tie up on ALS education program
(PNA and U.S. News Agency / Asian)
Some 60 out-of-school youths (OSYs) and out-of-school adults (OSAs) benefitted from the Alternative Learning System (ALS) program in this province.
The ALS program is being implemented through the partnership of the National Grid Corporation of the Philippines (NGCP), Zamboanga del Sur Electric Cooperative-I (Zamsureco-I) and the Department of Education (DepEd) through Zamboanga del Sur ALS Division.
The three agencies on Thursday signed a Memorandum of Agreement (MOA) during the launching of the ALS program in this province.
NGCP Corporate Affairs department head Nelson Cabangon said the NGCP's participation in the ALS program implementation is in line with the company's advocacy in promoting accessible education particularly for the children in the countryside.
"NGCP is one with the government's campaign in promoting health, culture, environment and education for all, most especially for those children and students who were hampered by financial difficulties but are still willing to pursue their dreams by achieving a diploma," Cabangon said.
"It is also our way of sharing a part of NGCP and to reciprocate the support of the communities in which we operate," Cabangon added.
"We understand that the ALS is not the complete solution to the problem as regards quality of education in our country but this is an initial steps towards improving the quality of education to our less fortunate children," Zamsureco-I General Manager Raul Saniel said.
The OSYs and OSAs who are beneficiaries of the ALS program are from the barangays of Alicia and San Isidro in Molave and Mahayag towns, respectively.
Under ALS program, the student-beneficiaries can choose from the modules which would best suit their interest under the module-based learning system.
DepEd assistant provincial schools division superintendent Marcom Borongan said the students will be required to take the Accreditation and Equivalency Test (AET) after attending a 10-month classes, which is equivalent to 800 hours of classroom lecture and hands-on learning.
Those who will pass the exam will be eligible to pursue secondary and college studies.
ALS is a free education program offered by government that provides opportunities to those who could not afford to undergo formal education.
Officials from Barangays of Alicia, Molave and San Isidro in Mahayag town have expressed their gratitude to the NGCP, Zamsureco-I and DepEd for the implementation of the ALS program that benefited their constituents.
Pagadian mayor claims innocence in Aman scam
Saturday, March 16, 2013 2:23 am
By Dave Abuel (ABS-CBN News)
MANILA, Philippines -- Pagadian City Mayor Samuel Co on Friday insisted his innocence in relation to the syndicated estafa charges filed by the Department of Justice against him, Aman Futures founder Manuel Amalilio, and others connected to the alleged pyramiding scam.
In an interview with ABS-CBN News, Co said that he was just an investor and part of the last batch of victims.
He said he only became part of the alleged scam for 2 months in August and September.
"Sumali ako the last portion kasi they started from January or later part of 2011. They started in Cebu, Manila, Dipolog, Dapitan, siguro yung Pagadian City huli na. February na nag-umpisa ang Pagadian City. And then ako sumali na August, September iyung patapos na," he said.
The Pagadian mayor said he was "unjustly indicted" by the panel created by the DOJ.
A copy of the panel's resolution was not served to him.
Had it not been for the media reports, he would have no knowledge of the case, he said.
"I asked my lawyer to verify how come parang kinu-question ako dito ng mga media. So that's the time we get a copy," Co said
The Iligan City Regional Trial Court (RTC) raffled off the case Thursday.
Co was surprised that the case was already raffled off.
"The panel should have accorded me with due process of law. Dineretso na nila doon. Sana we could have filed a petition for review address to the Secretary Leila de Lima or even to the President," Co added.
Co said the alleged scam boomed in Pagadian not because he was an investor but because most of the investors of Coco Rasuman in Marawi or Iligan City transferred their money to Aman in Pagadian due to higher interest.
"Si Coco Rasuman declared bankruptcy dahil naubos yung kliyente niya. Nagsisilipatan kasi his interest is only 50% for 2 months, so 25% a month, while Aman in Pagadian more than 100% a month interest. Lipat sila lahat kaya parang nag-bank run yung sa Iligan. Lumipat dito lahat, " he said.
Co will file for petition for review.
Meanwhile, the DOJ is now awaiting the issuance of arrest warrants against Co, Amalilio, and their co-accused Fernando Luna, Lelian Lim Gan, Eduard Lim, Wialnie Fuentes, Naezelle Rodriguez, Lurix Lopez, and Amalilio's wife Abigail Pendulas.
Syndicated estafa is a non-bailable offense that carries a penalty of life imprisonment.
BJMP's e-Dalaw launched in Pagadian
Friday, March 15, 2013 10:20 am
By Gideon C. Corgue (PIA9)
PAGADIAN CITY – The electronic Dalaw (e-Dalaw) project of the Bureau of jail Management and Penology (BJMP), which was first launched in Quezon City on Oct. 13, 2011 and followed by Manila City on Oct. 26, 2012, has been launched on Tuesday in this city. It's the third e-Dalaw launched by BJMP in the entire country.
In a simple launching ceremony held at the Pagadian City Jail in barangay Lenienza, City Jail Warden Sr. Inspector Mashur Sala said: "With the 'e-Dalaw' project, people need not go directly to jail to talk to an inmate. "They can talk to the inmates at the comfort of their own homes as technological advancement is now making its way behind bars."
Sala said the e-Dalaw would help the 308 inmates get in touch with their relatives and friends within the country or even abroad.
"Each inmate is allowed to have 10-15 minutes use of Skype and/or Facebook every Tuesdays and Wednesdays from 9 a.m. to 3:30 p.m. They should stand in line while waiting for his or her relatives or friends to be online prior to the entry of the Internet room," Sala explained.
Sala also disclosed that the BJMP-IX has provided three desk top computers for the purpose.
In addition to these three computers, the city government has also donated another two desk top computers equipped with software application of Skype and Facebook.
These facilities would enable the inmates to make video and voice calls as well as chat with their loved ones for free.
Regional Trial Court Executive Judge Romeo Descallar commended the BJMP officials for launching the project saying "it would help relieve the boredom and the monotony of prison life of the inmates and by the time the inmates can chat on line with their relatives and friends, their morale will be uplifted."
In his message as read by city councilor Noli Garcia, Mayor Samuel Co expressed his gratitude to BJMP-Pagadian under the leadership of City Warden Mashur Sala for having such a project.
"I commend the BJMP under the leadership of City Jail Warden Sr. Inspector Mashur Sala for launching the E-Dalaw project here. I am very glad to know that in the Philippines, we are the third city jail that has been able to implement this national program—the E-Dalaw," Garcia said quoting Co.
"The city government of Pagadian with this humble representation, I would like to assure you of further assistance that we could extend for the betterment of Pagadian City Jail," Co added.
"I hope that this project will be sustained and will continue to serve the inmates for them to become productive citizens in the country," concluded BJMP-IX regional director Sr. Supt. Michael Vidamo Sr.
Zambo Sur gov, mining firm executives face raps before NCIP
(PNA), LAP/TPG/CHARNYL ALBARRACIN/UTB
PAGADIAN CITY, Zamboanga del Sur, March 14 (PNA) -- A case for violation of Republic Act 8371 otherwise known as the Indigenous Peoples Rights Act of 1997 was filed against Governor Antonio Cerilles before the Office of the National Commission on Indigenous Peoples (NCIP).
The case against Cerilles, which was filed last March 11, stemmed from the alleged issuance of small-scale mining permit by the governor in his capacity as the Provincial Mining and Regulatory Board (PMRB) chairman, without securing free, prior and informed consent to the IPs.
Also named respondent in Case No. IX-040 were JRF small-scale mining operator and manager Jungi Fuerte and site supervisor Dondie Lacuaren.
JRF firm is operating in this province and in nearby Zamboanga del Norte with postal address at Block 1, Lot 13 South Town Homes, Las Pińas City, Metro Manila.
The case was filed by the Subanen Gataw Taasan Association, Inc., a claimant and possessor of a 24,000-hectare ancestral domain covering 23 of the 33 barangays in the Municipality of Midsalip, this province.
The association, represented by its chairman, Timuay Danilo Balives and Barangay Tribal Leader Mila Lagarnia, alleged in their seven-page charge sheet that the governor conspired with JRF small-scale mining firm to extract iron ore within their ancestral land without securing free, prior and informed consent to the legitimate IPs in the area.
Balives said their rights as IPs were abused and neglected by PMRB because the permit the board issued is without their prior consent.
He said the act of the governor created a negative impact among IPs in this province.
Balives said his group did not even know that there is an existing "Minahan ng Bayan" in the village of Bibilop, Midsalip town.
"If it ever exists, it was kept secret to the public or it is only a table work," Balives added.
He said the estimated value of iron ore extracted from their ancestral domain has reached P2,437,800.
The latest hauling of extracted iron ore from Barangay Bibilop, Midsalip to Iligan City was last March 6, which was intercepted by the police at a checkpoint in Barangay San Jose, Aurora town, in this province, he said based on a police report.
Provincial Press Bureau chief Leo Santillan, who serves as the governor's spokesman, said they will not issue any statement on the issue until they receive a copy of the charge sheet from the NCIP.
Wage consultation held in Pagadian
Wednesday, March 13, 2013 2:29 pm
By Franklin P. Gumapon (PIA9)
PAGADIAN CITY – Employers and labor representatives have converged here yesterday at the Bay Plaza Hotel for a wage consultation spearheaded by the Regional Tripartite Wages and Productivity Board (RTWPB) in region 9.
Around 40 participants composed of owners of local establishments, private school administrators, managers/representatives of banking and lending institutions, regional directors of the National Economic Development Authority (NEDA)-IX and Department of Labor and Employment (DOLE)-IX, representatives from the labor sector, media practitioners and other stakeholders turned up to join the said activity. In his welcome message as read by Engr. Joseph Isaias Quipot VI, Mayor Samuel Co underscored the need for wage adjustments among workers in the region amid escalating prices of basic goods and services.
Also discussed during the wage consultation were topics like the "Two-Tiered Wage System" by RTWPB director Roberto G. Valerio, "Socio Economic Indicators" by Mr. Manolette Jude M. Mercado of NEDA-IX, and "Labor Force Survey/Enforcement Framework" by Chief Labor Employment Officer Albert E. Gutib of DOLE-IX.
All members of the RTWPB headed by DOLE-IX regional director Sisinio B. Cano were present in said gathering.
Wage consultations will be also conducted in Dipolog City today and in Ipil, Zamboanga Sibugay tomorrow. A similar activity will be held in Zamboanga City on Friday.
BIR-RDO 92 chief cites taxpayers' contribution to economy
Monday, March 11, 2013 10:47 am
By Gideon C. Corgue (PIA9)
PAGADIAN CITY – "Without the taxpayers, the nation will not exist." This was the statement aired by Revenue District Office (RDO)-92 chief Atty. Nasrollah B. Conding during the kickoff of the 2013 tax campaign held last week at Hotel Camila here.
Speaking before the 400 stakeholders, Conding acknowledged the tremendous contribution of the taxpayers to the government coffers saying "without you our dear taxpayers, it would be very difficult for the government to function and implement its various development programs like roads, schools, bridges, hospitals, armed forces, police, etc."
This year's BIR tax campaign carries the slogan "I love the Philippines, I pay taxes correctly."
"Who are those people who help realize the construction of government's infrastructure projects? It is you," Conding said referring to the taxpayers/stakeholders attending the event.
Conding mentioned the Kennon road – the major access road to Baguio City from Manila and the provinces of central and western Luzon – which was severely damaged by a killer quake in July 1990. He said without people's taxes, that road could not have been reconstructed immediately, as it needed $1 billion to pay the workers. "It's the money of the taxpayers being spent for the hiring of 1,000 workers," Conding explained.
Meanwhile, Conding beamed with pride to announce that RDO 92 had exceeded its collection target for 2012 by 21 percent or P144,770 million.
RDO-92's collection goal last year was P665,535,000 and its actual collection reached P810,305,000.
Conding said the increase in collection was a result of the agency's massive tax campaign program. He also attributed the high tax collection turnout to the remittances made by tax withholding agents and to annual registration payments of big taxpayers.
The BIR chief also urged all taxpayers to disclose their true income and pay appropriate taxes within the current fiscal year.
Fulfilled dream for the children
Sunday, March 10, 2013 7:36 am
By Ricky Poca (Cebu Daily News)
Last Friday a dream finally become a reality.
I'm referring to the inauguration of the new P30 million pediatric pavilion at the compound of the Don Vicente Sotto Memorial Medical Center. The dream was conceived about six years ago with members of the Rotary Club of Cebu Port Center, the Rotary Club of Hawaii Poipo Beach Kawai and Dr. Bill Evslin of the Evslin Foundation.
In a conference of Rotary District 3860, I also approached Sen. Migz Zubiri, who was one of the speakers of the event, and broached the idea of tapping his pork barrel fund for a good cause.
Zubiri agreed on the condition that he would first like to see the old pediatric ward of the Vicente Sotto hospital.
When he saw the condition of the old pediatric ward at the basement of the hospital, he committed to finance the construction of a new pediatric pavilion. The rest is history.
I would like to thank VSMMC Medical Director Gerard Aquino, the medical staff of the hospital, and Dr. Moncho Najarro, chairman of the hospital's Pediatric Department. Our sincerest gratitude to Zubiri for his generosity and for attending to the interests and welfare of our children. With his generosity, I firmly believe that he deserves to be elected as senator as he is one of the most active persons running for the Senate.
---
Last week, a friend of mine went to Pagadian City in Zamboanga del Sur. He later told me about his harrowing experience of five- to six-hour brownouts there. The same brownouts were experienced in Aurora town and Tukoran town.
Why is this happening in Zamboanga del Sur? What is the government doing about this? The daily brownouts are hurting the economy of many localities of the province.
I hope the President gives his attention to this problem. Mindanao has long been neglected by the national government because it is far from the capital.
I also think of the political complexion of that province. Political leaders of Zamboanga del Sur like Cerilles should bring his lamentable condition to the President's attention. The residents don't deserve to sufer daily brownouts.
---
The cardinals are now complete in the Vatican. All the cardinals have arrived in Rome and are ready to hold a conclave to select the new Pope for the Catholic Church.
Everybody is excited about the selection of the new shepherd of the Church. Many are praying for the cardinals to choose a new pope who is willing to face the many bold challenges within and outside the Catholic Church.
Let us continue to pray for the cardinals to choose the right one.
DAR provides common service facilities to farmer-beneficiaries
(PNA), LAM/TPG/CHARNYL S. ALBARRACIN/ABB
PAGADIAN CITY, Zamboanga del Sur, March 9 (PNA) –- The Department of Agrarian Reform (DAR) is set to release grants in the form of common service facilities (CSFs) to six Agrarian Reform Beneficiaries Organizations (ARBOs) in this province.
DAR Regional Support Services chief Florifes Lagutin said the six ARBOs are from the municipalities of Tigbao, Dumalinao, Guipos, and Kumalarang.
They comprise of 1,009 farmer-beneficiaries producing, processing and marketing rice from 280 hectares of land in six agrarian reform communities, Lagutin said.
Among the CSF they are set to receive include hand tractors and implements and reapers, Lagutin said.
The Kumalarang Farmers Irrigator's Association (KUFIA) has already received a unit of combined grains harvester, Lagutin said.
Soon, the KUFIA, which topped as ARBO complementing the DAR integrated rice-duck farming in this province, will also receive two hand tractors with implements and two reapers.
Agrarian Reform Officer II Arturo Soria, DAR provincial officer-in-charge, said the CSFs are grants from DAR through the Agrarian Reform Community Connectivity and Economic Support Service (ARCCESS).
Soria stressed that ARCCESS aims to improve the income and quality of lives of the agrarian reform beneficiaries (ARBs), their households and ARBOs.
ARCCESS would help boost the beneficiaries' agricultural productivity to sustain their livelihood and transforming them into viable and competitive entrepreneurs with wider market outlets, Soria said.
Meanwhile, Provincial ARCCESS point person Eng'r. Realine Vasaylaje announced that two threshers with implements were already turned-over to the Dumingag Farmers' Credit and Service Cooperative of Dumingag town.
Vasaylaje said the cooperative will soon receive five hand tractors.
The facilities will enhance the capability of 2,852 rice farmers and non-agrarian reform beneficiaries, who are members of the cooperative, in Organic Agriculture and Social Enterprise, he said.
RTWPB-IX sets schedule for wage consolations in ZamPen
Friday, March 8, 2013 11:26 am
By Dave Malcampo (PIA9)
ZAMBOANGA CITY - In a press notice, the Regional Tripartite Wages And Productivity Board-IX announced that it is set to conduct a series of wage consultation in key towns in the region this month of March.
The purpose of the said consultation is to determine if a wage adjustment is warranted at this time, and to introduce the Two-Tiered Wage System.
The schedule of consultations is as follows: March 12, 2013 in Pagadian City at Bay Plaza Hotel; March 13 in Dipolog City at Top Plaza Hotel; March 14 in Ipil at Sibugay Grand Plaza Hotel; March 15 in Zamboanga City at Marcian Garden Hotel. In all of the above dates and venues, the consultation will be conducted from 1:00 to 5:00 p.m.
The consultation schedule for Isabela City has been reset. It will be jointly conducted during the consultation schedule for Zamboanga City.
The RTWPB invites all concerned sectors and interested parties to attend. The Board promised to give the widest opportunity to all parties to be heard prior to any wage determination.
DOST, PAGASA, ASTI hold seminar-workshop on AWS in Bayog
Thursday, March 7, 2013 1:53 pm
By Bernadine Astillero-Gabawan (PIA9)
BAYOG, Zamboanga del Sur – The Department of Science and Technology (DOST) and the Philippine Atmospheric Geophysical Astronomical Services Administration (PAGASA) together with the Advance Science and Technology Institute (ASTI) in cooperation the local government unit of Bayog recently conducted a seminar-workshop on the use of Automated Weather Station (AWS) data for disaster preparedness at Glupa Gulian Agro-Tourism Park in Sitio Quibranza, Kahayagan this municipality.

Topics discussed by the personnel from PAGASA were: Weather System affecting the Philippines by Senior weather Specialist Roberto Quinto, Climate Variability and Adaptation by Weather Specialist II Analiza Solis, AWS operation and basic maintenance with visualization on how to use AWS data by WFS II Erie Estrella, and PAGASA's Initiatives on Disaster Management by SWS Nancy Lance.
The activity was attended by barangay chairmen, science teachers from both the elementary and secondary schools of Bayog DepEd district, LGU officials headed by Mayor Leonardo Babasa Jr. and SB Member Saturnino Amor. After the presentations, the participants toured at the automated weather station, which was installed by PAGASA at Glupa Gulian on Aug. 8, 2012, for them to familiarize with the different parts and functions of the weather instrument.
Mayor Babasa thanked the personnel of PAGASA and DOST for conducting such workshop. He said, "with our acquired knowledge on AWS data, it will be of great help for us in terms of preparation against calamities like strong winds with heavy rains and flooding."
BIR-RDO 92 kicks-off 2013 tax campaign
Source:piazampen.blogspot.com/2013/03/bir-rdo-92-kicks-off-2013-tax-campaign.html
Wednesday, March 6, 2013 2:39 pm
By Claro A. Lanipa (PIA9)
PAGADIAN CITY – The Bureau of Internal Revenue (BIR) Revenue Region No. 15, Revenue District No. 92 kicked-off its 2013 tax campaign on Monday at Margarita Hall, Hotel Camila this city. BIR Revenue Region No. 15 Director Atty. Alert B. Alocilja said this yearly activity was held to emphasize BIR's tax campaign for this year whose deadline will be on April 15.
"Our tax campaign slogan for this year is 'I love the Philippines, I pay taxes correctly.' Why correctly? Because there are taxpayers not paying their taxes correctly. If all taxpayers are paying the correct taxes, according to Commissioner Kim Henares, we will have an excess tax collection in the country," Alocilja explained.
"Truly we should pay the correct amount of tax if we really love our country, this is our measure of our patriotism," Alocilja emphasized.
"It has been said that taxes are the life-blood of our country and no nation could exist without taxes," Alocilja further said, adding "there will be no development, no progress, as the government could not run without taxes."
Part of the taxes collected is being "flowed back for the development of the local government units' infrastructures such as building hospitals, roads and bridges as well maintaining peace and order," said the BIR official.
Alocilja also announced that the target goal of BIR Zamboanga Peninsula Region for 2013 has been raised from P3.82-billion in 2012 to P5.01 billion, with an increase of P1.19 billion or 31.1 percent.
The reason for this increase was that BIR collection target for this year also rose from P1.03- trillion in 2012 to P1.25- trillion, with an increase of P193.2 billion or 18.71 percent.
"This increase represents the need of our country for more revenues to maintain government operations and to spur economic development in the country. BIR as the prime collection agency contributes about 65 percent of its collections to the coffers of the national government," Alocilja said.
New fire truck helps boost firefighting capability of BFP, says fire chief
Tuesday, March 5, 2013 1:23 pm
By Gideon C. Corgue (PIA9)
PAGADIAN CITY – City Fire Marshall F/Sr. Inspector Rheno Cimafranca reported recently that Pagadian had acquired state-of-the-art fire truck. The fire truck, is one of the 38 Rosenbauer TLF 4000 trucks designed for highly urbanized areas and procured by the Department of the Interior and Local Government (DILG) through a loan from the Austrian government.
Said fire truck was turned-over on Wednesday to local officials in Camp Crame, Quezon City.
Cimafranca, who attended the turnover ceremony with Mayor Samuel Co, said "the new fire trucks have the capacity to discharge 2,400 liters of water per minute. Their water canons can push water up to 62 meters horizontally and 24 meters vertically- equivalent to an eight story-building."
Cimafranca thanked the DILG for including Pagadian City in the first batch of recipients the 38 modern fire trucks.
He disclosed that the city four fire trucks and only three of these are serviceable.
"The acquisition of the fire trucks would help boost the fire fignting capability of the BFP," Cimafranca said.
The fire truck which will arrive here soon "is of great help to the BFP in stepping up the bureau's fire prevention campaign since it can deliver faster and better fire control action," stressed Cimafranca.
The fire chief also said the BFP will conduct a five-day Fire Truck Operation and Maintenance Training on March 4-8, before these vehicles will be deployed to the recipient-cities.
"I have sent three personnel in Manila to attend the training so that the fire truck will be brought here," Cimafranca said.
TIMMULCO helps improve living conditions of farmers, micro-entreprenuers
Monday, March 4, 2013 7:34 am
By Gideon C. Corgue (PIA9)
PAGADIAN CITY - No one would ever think that a multi-purpose cooperative in a remote and interior municipality of the second district in Zamboanga del Sur has helped transform the lives of the poor. The Timbermines Multi-Purpose Cooperative (TIMMULCO), which was established in 1992 based in Poblacion, Bayog, Zamboanga del Norte, had initially 10 members composed of municipal officials and employees with a seed capital of P4,100. The coop was registered with the Cooperative Development Authority (CDA) on September 12, 1995.
Catalyst for economic development
TIMMULCO manager Marilyn F. Mananay said the coop serves as a catalyst for economic development, providing capital to its borrowers at a very low interest rate.
It also offers technical assistance, value formation, and capability-building activities.
Peddling soap
The coop began by selling imported soaps to help augment its capital. Its members also helped in selling the product in the neighborhood.
From select type membership, TIMMULCO's board of directors decided to open its membership to non-LGU personnel particularly those coming from the marginalized sector who wished to improve their lives.
To better serve its members, a state-of-the art two-storey building worth P3.7 million was constructed on February 8, 2011 at the heart of municipality. "This building symbolizes the coop's strength, stability and progress, make every member proud of," Mananay stressed.
Programs and services
On the same year the coop building was completed, TIMMULCO launched the Pinoy Coop ATM which gives its members access and convenience to withdraw their money twenty four hours a week. With this facility, ATM card holder would no longer go to Pagadian City to withdraw cash thus protecting them from robbers lurking in the highways.
It also provides mortuary assistance of P50,000 to the legal beneficiary of any member who passes away.
The coop also strongly supports the National Greening Program (NGP) of President Benigno S. Aquino III by donating P25,000 to the municipality's NGP efforts. It likewise supports Republic Act No. 9003, popularly known as "Ecological Solid Waste Management Program and many others.
Membership
Anyone who wants to join the coop shall pay P200 as his lifetime membership fee. He/she then is entitled to avail of the coop services and privileges such as savings, credit and mortuary.
Because of its dedicated and honest service, TIMMULCO's membership increased rapidly from 41 founding members to 2,802. These members are mostly are farmers and micro-entrepreneurs of Bayog and the neighboring towns of Buug, Diplahan, Siay, Malangas and Zamboanga Sibugay.
The beneficiaries
Alma Tagatac, 45, said in an interview with this writer, TIMMULCO has greatly helped her in putting up a bakery business.
Tagatac, who has four children, said that in 2007 she started selling bread to help augment her family income. Now, she owns a bakeshop.
"Nagbaligya ko ug pinutos nga pan sa sa merkado apan ang akong abot dili paigo nga mosuporta sa akong pamilya. Dihang akong nadunggan nga ang TIMMULCO nagtanyag ug savings ug credit services sa mga kabus, wala ako nagduha-duha pag-apply ug loan sa kantidad nga P100,000 (I was selling bread in the market but my income was not enough to support my family. When I heard that TIMMULCO was extending credit services to the poor, without any hesitation, I immediately applied for a loan amounting to P100,000),"Tagatac recounted.
Tagatac has availed herself of a loan in the amount of P300,000 from the coop which she used to buy baking equipment like electric bakery ovens, tables and chairs, and for the repair of her store.
Nalipay ko kaayo tungod kay wala nako damha nga akong napadako ang panederia ug miuswag ang akong inadlaw-adlaw nga abot. Tungod niini, nakapalit ana ko ug usa ka pampasaherong van nga nagbili sa P120,000 ug nakatukod na usab ako ug sangang tindahan sa Zamboanga City(I am very happy because I did not expect that I could improve my bakery and my daily income. Because of this, I have bought a passenger van in the amount of P120,000 and I was able to put up another bakery in Zamboanga City.), Tagatac added.
Her children also helped her in managing her business.
A certain Mamerta Alboria, retired teacher and pharmacy owner, also shared her story that she able to put up her business through a loan from the coop. She ventured in putting up a pharmacy when she got sick and financially hard up.
"I got a loan of P100,000 from TIMMULCO to start with a drugstore. That money was used to buy medicines and display cabinet, etc. and I let my youngest daughter, who is a licensed pharmacist, to manage the pharmacy," Alboria disclosed.
Like Tagatac, Alboria was allowed to renew her loan for being a good payor.
Dako gyud kaayo ang among utang kabubut-on sa TIMMULCO kay siya man ang nagpahulam nako ug puhunan sa akong negosyo. Kung wala siya dili gyud ko makatukod sa pharmacy (I owed a lot from TIMMULCO because no other lending institution that allowed me to borrow a capital for my business. Without this coop, I couldn't have put up a pharmacy), Alboria declared.
Alboria has bought 2 passenger vans to be used in her business operations.
"Ang salapi nga akong gipalit sa mga sakyanan mao ang katas sa TIMMULCO (The money that I used to buy these vehicles is but the fruit of my loans from the coop.)," Alboria proudly said.
Tagatac and Alboria were some of the coop members who received recognitions for being good payors and for actively supporting TIMMULCO .
Militiaman hurt in an ambush
(PNA), GHG/TPGARCIA/ABB
ZAMBOANGA CITY, March 2 (PNA) –- A former barangay chairman turned militia was wounded while his two companions escaped unscathed in an ambush in a remote village in Bayog municipality, Zamboanga del Sur, a police official disclosed Saturday.
Police Regional Office-9 (PRO-9) spokesman Chief Insp. Ariel Huesca said the incident took place at around 7:55 a.m. Friday at Purok 3, Barangay Datagan, Bayog town.
Huesca identified the victim as Loreto Lumayan, 49, of Datagan. Those unscathed were Edgardo Angel and Roberto Tinda, both members of the militia force.
Huesca said Lumayan and his two companions were heading to their detachment in Barangay Bubuan to report for duty when they were met by gunshot from men hiding in the bushes along their way.
Lumayan was rushed to the hospital by responding soldiers. Investigation continues to identify the suspects.
Zambo Sur HDI marks highest in Zamboanga Peninsula
By Teofilio P. Garcia [(PNA), CTB/TPG/EBP]
ZAMBOANGA CITY — Residents of Zamboanga del Sur province enjoy a better quality of life compared to the other provinces here in Zamboanga Peninsula.
The 2009 regional data released by the National Statistical Coordination Board (NSCB) and the Human Development Network (HDN) showed Zamboanga del Sur posted the highest Human Development Index (HDI) at 0.613 compared to the other two provinces--Zamboanga del Norte and Zamboanga Sibugay.
The HDI is a composite measure of human development covering three basic dimensions, which are to lead a long and healthy life (life expectancy index), to acquire knowledge (education index), and to have access of resources needed for a decent standard of living (income index), according to the NSCB.
It said the 2009 HDI of Zamboanga del Sur belonged to the medium HDI range while Zamboanga del Norte and Zamboanga Sibugay provinces belonged to the low range based on the United Nations Development Programme (UNDP) classification of human development.
The NSCB said that a province is classified under high HDI range if its index is 0.800 and above; medium if it's within the range 0.500-0.799; and, low if its index is below 0.500.
By HDI component, the province of Zamboanga del Norte posted the highest life expectancy index at 0.837 while the provinces of Zamboanga del Sur and Zamboanga Sibugay had 0.780 index.
By classification, Zamboanga del Norte's life expectancy index belonged to the high range while Zamboanga Sibugay and Zamboanga del Sur belonged to the medium HDI range in 2009.
In terms of acquiring knowledge, the province of Zamboanga del Sur had the highest educational index at 0.815 among the provinces in the Zamboanga Peninsula Region.
It was followed by the province of Zamboanga Sibugay at 0.775 and Zamboanga del Norte at 0.717.
The education index of Zamboanga del Sur belong to high range while education indices of Zamboanga Sibugay and Zamboanga del Norte belong to the medium range.
As to the ability to access resources for a decent standard of living, the income indices of all the three provinces of Zamboanga Peninsula belonged to the low HDI range.