Zamboanga del Sur News January 2014
Jump to navigation
Jump to search
→ → Go back HOME to Zamboanga: the Portal to the Philippines.
A | B | C | D | E | F | G | H | I | J | K | L | M | N | O | P | Q | R | S | T | U | V | W | X | Y | Z
Create Name's page
Regions | Philippine Provinces | Philippine Cities | Municipalities | Barangays | High School Reunions
---
Province of Zamboanga del Sur - Archived News of Zamboanga del Sur
---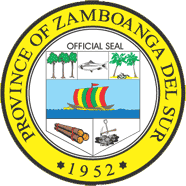 Seal of Zamboanga del Sur Province
Interactive Google Satellite Map of Zamboanga del Sur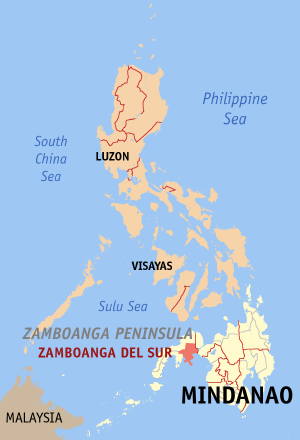 Zamboanga del Sur Map Locator

Municipalities within Zamboanga del Sur

Provincial Capitol of Zamboanga del Sur

Provincial Capitol of Zamboanga del Sur, Santo Niño, Pagadian city
Dietary supplement is a product that contains vitamins, minerals, herbs or other botanicals, amino acids, enzymes, and/or other ingredients intended to supplement the diet. The U.S. Food and Drug Administration has special labeling requirements for dietary supplements and treats them as foods, not drugs.
---
---
Manufacturers and distributors of dietary supplements and dietary ingredients are prohibited from marketing products that are adulterated or misbranded. That means that these firms are responsible for evaluating the safety and labeling of their products before marketing to ensure that they meet all the requirements of DSHEA and FDA regulations.
Lapuyan Falls: The favorite haunt of the fair Subanen maidens of Sitio Baga and all its neighboring areas, usual meeting place with many a young country swain in some secluded cavern beneath the rocky forest lane.

Lakewood, Zamboanga del Sur, Philippines

Village of Pedagan
Wars of ancient history were about possessions, territory, power, control, family, betrayal, lover's quarrel, politics and sometimes religion.
But we are in the Modern era and supposedly more educated and enlightened .
Think about this. Don't just brush off these questions.
Why is RELIGION still involved in WARS? Isn't religion supposed to be about PEACE?
Ask yourself; What religion always campaign to have its religious laws be accepted as government laws, always involved in wars and consistently causing WARS, yet insists that it's a religion of peace?
WHY??
There are only two kinds of people who teach tolerance:
The Bullies. They want you to tolerate them so they can continue to maliciously deprive you. Do not believe these bullies teaching tolerance, saying that it's the path to prevent hatred and prejudice.
The victims who are waiting for the right moment to retaliate. They can't win yet, so they tolerate.

Lintugop, Aurora
Pagadian City, Zamboanga del Sur

Provincial human resource management office of santo niño pagadian city

Civil Service Commision office in santo niño pagadian city
Binay discovers 6 housing units for soldiers substandard
By Roel Pareño (philstar.com)
ZAMBOANGA CITY - Vice President Jejomar Binay ordered the demolition and rebuilding of six housing units for soldiers and police in Pagadian City, Zamboanga del Sur that were discovered to be substandard.
Binay, chairperson of the Housing and Urban Development Coordinating Council (HUDCC) and the National Housing Authority (NHA), said the inferior units were part of the 1,300 houses readied for the soldiers.
"We have inspected the units constructed in the AFP and PNP (Armed Forces of the Philippines and Philippine National Police) housing project in Pagadian and found that only six units have problems," Binay said in a statement.
According to Binay, they saw that the technology used in some of the units were substandard.
With the discovery, Binay ordered the NHA to ensure that the AFP and PNP housing projects are not substandard before they are turned over to the intended beneficiaries.
The vice president also clarified that the NHA has yet to turn over the housing units in Pagadian because they still need to go through final inspections before they are given to the beneficiaries.
"The AFP/PNP Housing project in Pagadian is not yet complete. We need to finish all the units first before we turn them over to the beneficiaries," according to Binay in his statement.
The project is part of President Benigno Aquino III's administrative order signed in April 2011 for the AFP and PNP housing projects, which mandated the NHA to implement and manage housing projects for more than 260,000 police and military personnel.
Each house is a two-storey unit designed in row houses constructed in a 40 square meter lot and worth some P140,000 each.
The selected beneficiary will have to pay P200 per month for the first five years and the remaining 30 years of payment will be computed with a compounded interest method to produce equally affordable amortization ranging from P400 to P800 only.
The phase 1 of the project was completed in 2011 were some 8,000 housing units were constructed in Bulacan for military and police forces in Northern Luzon and 8,000 units in Cavite and Laguna for those in Southern Luzon and another 5,000 in Rizal.
DAR unveils P23.4-M farm-to-market-road project in Zambo Sur town
(PNA), JBP/TPGJR/CHARNYL S. ALBARRACIN/PJN
PAGADIAN CITY, Zamboanga del Sur, Jan. 30 (PNA) -- The Department of Agrarian Reform and the provincial government have unveiled a P23.4 million farm-to-market-road rehabilitation project in the municipality of Josefina, this province.
The project, which was unveiled and turned over on Monday, is a nine-kilometer road rehabilitation that traverses the barangays of Nopulan and Bogo Calabat in the municipality of Josefina.
Josefina, which comprises of 14 barangays, is a 6th class municipality of this province with a population of 10,826 people in 2,424 households based on the 2010 census.
DAR Provincial Beneficiaries Development and Coordination Division chief Josephine Sisican said the project benefited some 486 Agrarian Reform Beneficiaries (ARB) consisting of 1,621 people in 325 households including those from the neighboring barangays.
DAR Regional Director Julita Ragandang said the implementation of the project was jointly funded by the local government of Josefina, DAR through the Agrarian Reform Communities Project Phase II (ARCP2), and Asian Development Bank.
Josefina Mayor Fe Pitogo has expressed elation over the completion of the project.
Pitogo said the farm-to-market-road would hasten the transport of farm produce to the market from the far-flung areas of the municipality.
She advised her constituents to put the project to good use hoping that more development projects will be poured in the town.
DOH-CHDZP deploys 200 nurses under NDP 2014
By Claro A. Lanipa (FPG/CAL/PIA9)
PAGADIAN CITY, Jan 29 (PIA) – The Department of Health-Center for Health and Development Zamboanga Peninsula (DOH-CHDZP) has recently deployed 200 nurses under the DOH's Nurse Deployment Project 2014 to the 26 municipalities of Zamboanga del Sur including this city.
DOH-CHDZP officer-in-charge Ulysses Jose Briones said this project aims to improve the local health system that will support the country's attainment of the Universal Health Care better known as "Kalusugan Pangkalahatan."
"The implementation of this project is also in response to the employment needs of nurses in the countryside," Briones added.
Briones said these nurses underwent recruitment and selection process conducted by his office. Nurses who are graduates of the RN Heals project were given priority and those who are residing in the locality where the recipient Rural Health Unit (RHU) or Health Facility is located.
The nurses were hired on a contract of service status with an item of Nurse I, salary grade 11, with a monthly salary of P18,549. Their contract is good for six months and can be renewed based on a very satisfactory performance for a maximum of two years.
After their satisfactory completion of services to the community, the nurses shall be awarded with a Certificate of Employment, Briones explained.
This project is being implemented in partnership with other agencies and organizations like the Department of the Interior and Local Government (DILG), Professional Regulation Commission-Board of Nursing (PRC-BON), Philippines Nurses Association (PNA) through its regional and provincial offices and the local government units (LGUs).
10 kidnap gang members nabbed in Zamboanga del Sur
By Roel Pareño (philstar.com)
ZAMBOANGA CITY, Philippines - A businessman abducted in November was confirmed executed after combined government forces captured 10 suspected members of the Lanao-based kidnapping during a series of entrapment operations.
Senior Superintendent Sofronio Ecaldre, Zamboanga del Sur police provincial director, said the entrapment was launched Saturday after the family of kidnap victim Edmund Corpus, who was abducted Nov. 25 in Labangan town, sought the assistance of the authorities after the victim was not freed despite payment of more than P5-million ransom.
Ecaldre said the first payment of ransom conducted by the victim's family was made on Dec. 1 and another pay-off was done on Dec. 28 without the kidnap victim release.
Sometime on the third week of this month, the kidnappers again demanded certain amount of money in exchange for the release of the Corpus that prompted the victim's family to finally coordinate with the authorities.
Ecaldre said the Task Group Corpus immediately launched entrapment operation using a third party pay-off to arrest the suspects Saturday.
The joint elements of the Zamboanga del Sur police and the anti-kidnapping units and military staged the entrapment backed by a warrant of arrest issued by the court, resulting in the initial capture of four suspects at Purok Mangga 2, Barangay New Labangan, Labangan, Zamboanga del Sur.
Succeeding entrapment operation also led to the arrest of another suspect in Barangay Dalapang, Labangan town.
Ecaldre said another entrapment operation was conducted the following day that resulted in the arrest of four suspects in Balabagan, Lanao del Sur Sunday.
The suspects were identified as Ray Mansa and Lucita Mansa, Ronald Luzon alias Dodong, Jovencio Luzon, Danny Manandi Luzon, 42, and Hamedi Tado Balatocal alias Tayan, all of Labangan, Zamboanga del Sur; Dante Gador Mangubat, 42; Sergio Clamor Cabana, 48; Efren Cabana Sisiban Jr., 21; and Efren Sisiban, Sr., 51, all residents of Balabagan, Lanao del Sur.
Recovered from the suspects were the marked money, firearms and explosives during the raid.
Elcaldre said Cabana divulged that the kidnap victim was executed January 2 and the cadaver was thrown into the sea.
Charges have been prepared against the suspects.
DILG holds BNEO seminar-workshop
By Claro A. Lanipa (FPG/CAL/PIA-9 with report from Bernadine Gabawan, MIO-Bayog)
BAYOG, Zamboanga del Sur – To make the newly elected barangay officials effective and efficient in performing their duties and responsibilities, the Department of Interior and Local Government (DILG) in coordination with the municipal government here and the Liga ng mga Barangay has scheduled a series of seminar-workshops to be conducted from Jan. 20-29, 2014 at the Glupa Gulian Agro-Tourism Park, Barangay Kahayagan this town.
Dubbed "seminar-workshop for Barangay Newly Elected Officials (BNEO)," the activity would be conducted in three batches of barangay leaders from the 28 barangays in the municipality with topics on effective leadership, personality development, and full disclosure policy and seal of good housekeeping.
Resource speakers include Mayor Leonardo Babasa Jr. who would talk on effective leadership; Emma Albarico, chief, Local Government Capability Development Division (LGCDD) of DILG-9 on personality development; Dumalinao town Municipal Local Government Operations Officer (MLGOO) Johanne Rodrigo and Pitogo town MLGOO Alfredo Angon on full disclosure policy/seal of good housekeeping.
The municipal government department heads are also assigned to discuss barangay budgeting, finance, treasury issues and concerns, barangay development planning, health program, barangay disaster risk reduction and management, and solid waste management program.
The participants would also be taught basic barangay legislation by Tony Amor while Dr. Minda S. Castillo of the Department of Education (DepED) would apprise them of certain education programs.
The last day of the training would be devoted to the formulation of Barangay Agenda for Governance and Development (BAGAD) Formulation with MLGOO Mario Baterna of this municipality as facilitator.
Barangays Bantal, Balukbahan, Balumbonan, Canoayan, Canacon, Datagan, Deporehan, Liba, Matin-ao and Sigacad made up the first batch of training participants while the second batch came from barangays Baking, Camp Blessing, Dagum, Dimalinao, Kanipaan, Matun-og, Supon, Pulang Bato and San Isidro.
The third batch comprises barangays Bobuan, Damit, Depase, Depore, Dipili, Lamare, Poblacion, Salawagan and Kahayagan.
Housing for cops, soldiers worse than bunkhouses!
By Erwin Tulfo
If the substandard bunkhouses in Tacloban, Leyte, which are merely temporary shelter, became a major issue, read this: the President's housing project for policemen and soldiers in Pagadian City is unlivable.
The 2,000 uniformed beneficiaries and their families refuse to move into their new homes because aside from its unsafe structural quality, the houses look like pigpens.
The project is part of the 10-point agenda of the President in 2010 under the National Housing Authority (NHA) program for the police and AFP personnel which is worth P400 million.
Reports reaching this columnist say that the materials, such as the metal, cement, and hollow blocks, used in the building of the houses did not conform with the standards of the National Building Code of the Philippines.
Laurasia Realty Corp., the company that built the houses, is now wanted by several sub-contractors for failing to pay them for the work they did in the housing project.
According to Engineer Vivencio Cagampang, one of the subcontractors, Laurasia's Chairman Asuncion Martinez refused to pay them despite their pleas.
Worse, the Pagadian NHA office under Engineer Timmy Sicsican admitted that the housing project did not go through a bidding process because it is a special project of the President. Really??? But I thought all government projects should be bidded under the Procurement Act?
Even University of the East's Law Dean Amado Valdez was surprised upon hearing that the housing program of the President did not go through the bidding process in selecting its constructor, the Laurasia Realty Corp.
Dean Valdez said all government projects should pass through the bids and awards committee of each agency under the Procurement Act unless in extreme circumstance or conditions like during emergencies.
What's also surprising, the NHA has already paid Laurasia for its lousy job without even checking the quality of work and structures built by the company.
Another question that NHA has to answer is why Laurasia was chosen among the dozen of construction companies who applied to build the project.
Evidently, the boards of the AFP and PNP Housing Programs chose Laurasia to do the job. But what could be their basis for picking Laurasia for the project? Hmmmm…
I wonder what Pnoy's reaction will be once he learns that somebody made a big chunk of money from his pet housing project that is unlivable, therefore, a waste of the people's money.
I also heard that despite this "slippage" or derogatory report against Laurasia, it was awarded a P30 billion housing project by Pag-ibig recently.
The reason? My source at Pag-ibig said Laurasia's chairman used to be an executive of the agency. But that's for the next issue folks.
Police arrest lady drug courier in Zamboanga del Sur
(PNA), JBP/TPGJR/HIROHITO D. CADION/PJN
PAGADIAN CITY, Zamboanga del Sur, Jan. 25 (PNA) -- The police have intercepted a shipment of shabu and arrested the suspected drug courier Friday evening in the municipality of Molave, this province.
Arrested was Mailynjean Victoria alias May-May, 22, an alleged Ozamis City-based drug courier, according to Provincial police director Senior Supt. Sofronio Ecaldre.
Ecaldre said the suspect was arrested at a checkpoint along Quezon Street, Barangay Madasigon, Molave, while she was on her way to deliver shabu coming from Ozamis City.
Chief Insp. Nurhassan Pailan, Molave police chief, said they immediately conducted mobile checkpoint after receiving an information that a lady drug courier named Maria Evenia was aboard a passenger van from Ozamis on her way to deliver shabu in Molave town.
Pailan said the suspect later turned out to be Mailynjean Victoria instead of Maria Evenia.
Pailan said the suspect alighted from the van as the vehicle was approaching the checkpoint which prompted them to accost and inspect her shoulder bag that yielded 100 small sachets of shabu.
He said the 100 sachets of shabu was placed in a big square-shape heat-sealed sachet wrapped with table napkin.
He said the suspect revealed during the investigation that the she was only ordered by certain Cathy Rubio to deliver the said package to a certain John Mark in the municipality of Molave.
He said charges for violation of Section 5 of Republic Act 9165 otherwise known as the Comprehensive Dangerous Drugs Act of 2002 will be filed against the suspect.
DENR set to donate 1,000 cubic meters of lumber for the Zambo standoff victims
(PNA), PDS/TPGJR/HIROHITO D. CADION/RSM
PAGADIAN CITY, Zamboanga del Sur, Jan. 24 (PNA) -–The Department of Environment and Natural Resources (DENR) is set to donate part of the forest products they confiscated in anti-illegal campaigns to the Department of Social Welfare and Development (DSWD) to be used in its rehabilitation efforts for the families displaced by the standoff last September in Zamboanga City.
Forest Management Services Regional Technical Director Carlito Tuballa said Friday they are now processing the papers for the donation of at least 1,000 cubic meters of confiscated forest products they have in the inventory.
Tuballa said the forest products will be turned over to the DSWD by February or as soon as the processing of the donation papers will be completed.
Tuballa said they have in the inventory a combine volume of more than 55,069.65 board feet of illegally sawn lumber and round timbers that were confiscated in series of anti-illegal campaign last year in the different parts of the region.
He said the forest products they could donate are those involved in cases that were already decided in favor of the government.
"This is because that some of the confiscated forest products are still used for evidences in the filing of cases in court against those arrested for violation of the forestry laws," he explained.
He said the donation of forest products is in compliance with the directive of DENR Secretary Ramon Paje to help in the recovery and rehabilitation of the Zamboanga siege victims through the provision of technical assistance for the relocation of informal settlers, donations of confiscated forest products and other assistance they could provide.
Pagadian mayor hails support to "Pasalamat Festival 2014"
By Gideon C. Corgue (PIA9)
PAGADIAN CITY – Mayor Romeo Pulmones here has credited the success of the recently concluded "Pasalamat Festival 2014" to the collective efforts of the police, military, government agencies, civilians and other stakeholders.
"The presence of uniformed personnel from the Philippine National Police (PNP), Philippine Army (PA), Philippine Coast Guard (PCG), and Maritime Police (MP) and the support extended by the Bantay Bayan and civilians have made the weeklong celebration peaceful, Mayor Pulmones said in an interview.
The yearly "Pasalamat Festival" highlights the city fiesta celebration in honor of its patron saint, the Holy Child Jesus (Sto. Niño), which is celebrated every third Sunday of January, capped by street dancing, fluvial parade(regatta), sea games, trade fair, and concelebrated Mass.
Pulmones said uniformed personnel of PNP, PA, PCG, and MP were distributed to their respective assignments to provide security to public especially in areas where the major events/activities were held.
The PNP has also fielded confidential agents and officers in plain clothes to blend with the crowd.
"The crowd was overwhelming. We are very grateful to our Almighty that He guided us in all of our activities and fortunately no untoward incident took place during the fiesta," the mayor pointed out.
Pasalamat festival chair Vice Mayor Divina Grace Yu also thanked the vendors for their contribution in making the celebration peaceful.
"Prior to the celebration, we asked vendors to help the police in maintaining peace and order by reporting immediately any suspicious things placed on the streets such as bags, cartoons, etc.," she said.
"A big crowd is always expected during the street dancing, as it is one of the highlights of the parochial fiesta celebration. So, we asked their help because the people would gather on the major thoroughfares to watch the street dancing," Vice Mayor Yu said adding that "peace is not only a police work, but it is everybody's concern."
This year's fiesta celebration has for its theme, "Pagdayeg sa Batang Hesus: Kadasig sa mga Layko, Kalauman sa Kabag-ohan sa Katilingban (Praising the Child Jesus: An Encouragement for Laymen, a Hope for Reforms in Society).
(PNA), PDS/TPGJR/HIROHITO D. CADION/UTB
PAGADIAN CITY, Zamboanga del Sur, Jan. 22 (PNA) -– Gov. Antonio Cerilles has commended the police authorities for its relentless efforts in pursuing all those responsible in the killing of Labangan Mayor Ukol Talumpa and three others.
Cerilles issued the statement after the police on Monday filed charges of multiple murder and multiple frustrated murder against former Labangan mayor Wilson Nandang for his alleged involvement in the killing of Talumpa.
Talumpa, his wife Leah, nephew Saripudin and 18-month old Phil Tomas Lizaran were killed by motorcycle-riding gunmen last December 20 outside the Ninoy Aquino International Airport (NAIA) Terminal 3.
Provincial Information Officer Leo Santillan said that Cerilles has expressed optimism that justice will be given to the Talumpa family.
Cerilles earlier condemned the incident and accused Nandang as the one responsible for the incident.
Talumpa is a strong leader of Cerilles in the town of Labangan who won over Nandang in last year's election.
Talumpa was Nandang's vice mayor prior to the election last year.
Aside from Nandang, also charged in connection with the killing of Talumpa were Marrox Amlong and two others.
The police has identified Amlong as of Nandang's security rescorts.
28 remaining regional offices in Zamboanga urged to transfer to Pagadian City
By Franklin P. Gumapon (PIA9)
PAGADIAN CITY – Although most regional offices of the national government agencies (NGAs) have already transferred here, there are still 28 others that continue to hold office in Zamboanga City.
Speaking during the groundbreaking ceremony of the National Economic Development Authority (NEDA)-9 building at the government center in Barangay Balintawak here last week, Mayor Romeo P. Pulmones disclosed that only 32 regional offices have complied with Executive Order No. 429 issued in 1990 by former President Corazon Aquino directing the transfer of the regional offices from Zamboanga City to Pagadian City.
"I am looking forward to seeing the other 28 regional offices transfer here in Pagadian City soon," Mayor Pulmones said.
The NEDA-9 building is expected to be completed in 18 months with a budget of almost P50 million. It will be built on a 3,000 square-meter lot donated by the city government.
Moreover, the buildings of the Department of Environment and Natural Resources (DENR)-9 and the Office of Civil Defense (OCD)-9 erected at the said government center are now almost complete.
Present during the NEDA-9 groundbreaking rites were NEDA Deputy Director-General Margarita R. Songco, regional directors of NEDA-9, Department of Environment and Natural Resources (DENR), Department of Public Works and Highways (DPWH), Department of Interior and Local Government (DILG), Technical Education and Skills Development Authority (TESDA), Philippine Information Agency as well as other members of the Regional Development Council (RDC)-9, Congressman Victor Yu of Zamboanga del Sur's first district, 1st Infantry (Tabak) Division chief MGen. Felicito Virgilio Trinidad Jr., provincial chiefs of the different NGAs, Zamboanga del Sur provincial officials and city officials.
NEDA-9 Regional Director Teresita Socorro C. Ramos, on the other hand, also bared that the Zamboanga Peninsula is envisioned to be the "southern agri-fisheries corridor of the Philippines," owing to its rich agriculture and marine resources.
Zamboanga Peninsula is composed of the provinces of Zamboanga del Norte, Zamboanga del Sur, Zamboanga Sibugay and the cities of Dapitan, Dipolog, Isabela, Pagadian and Zamboanga.
P56-M budget up for Labor bureau in Zamboanga
By Bong Garcia
THE Department of Labor and Employment (Dole) has increased the budget of its regional office in Zamboanga by P56 million this year for the implementation of more projects.
Dole Regional Director Sisinio Cano said their fund this year has increased to P156 million, compared to the P100 million in 2013.
Cano said among the proposed projects are: Child Labor Advocacy (P3 million), Integrated Livelihood Program (P31 million), Special Program for the Employment of Students (P30 million), emergency employment (P12 million), Government Internship Program (19 Million), and allocation for DOLE's partner Local Government Units (P15 Million).
Cano's office covers the provinces of Zamboanga del Sur, Zamboanga del Norte and Zamboanga Sibugay and the cities of Dapitan, Dipolog, Isabela, Pagadian and Zamboanga.
Cano said he is set to meet with his city, municipal, and provincial heads to determine other programs and projects that will be implemented in the region.
Zambo Sur interfaith group plans another humanitarian mission for 'Yolanda' victims
(PNA), CTB/TPGJR/HIROHITO D. CADION/PJN
PAGADIAN CITY, Zamboanga del Sur, Jan. 18 (PNA) -- The Zamboanga del Sur Interfaith Forum for Solidarity and Peace is set to deploy another humanitarian contingent to help "Yolanda" victims in Leyte.
This was announced here by Interfaith Secretariat Information Officer Faye Reyes following the arrival Friday of the 60-man humanitarian contingent, the third batch so far the Interfaith group sent to help victims of super typhoon Yolanda in Eastern Visayas.
The contingent had conducted 10-day humanitarian works in Barangay Candahug, the adopted community of the Interfaith group in the municipality of Palo, Leyte. The community is one of the most devastated areas.
"The 10 days mission in Palo, Leyte was not enough to help them (the victims) recover to normal situation. They need more help," Reyes said upon their arrival here.
The contingent, which comprises mostly of carpenters, has built temporary shelters, repaired damaged houses, and conducted clearing of fallen trees in Barangay Candahug, Palo town.
The contingent was led by interfaith convenors Bishop Emanuel Cabajar and Sultan Maguid Marohum.
The contingent left here aboard two buses and two Sports Utility Vehicles in the evening of January 5 en route to Palo, Leyte.
"We did everything they wanted us to do to help them. We had five chain saws with operators." Maruhom said, citing the fallen trees that were converted into housing materials.
Meanwhile, Reyes disclosed that the typhoon Yolanda victims, that gradually recovered from the calamity, need livelihood support to cater to their daily needs and to buy materials to build permanents shelters.
Pagadian opens Pasalamat Festival Street Dancing
By Jong Cadion
The main street of downtown Pagadian City proper was closed as early as 5 am Friday to make way for the Pasalamat Festival Street Dancing Competition.
Participating in the competition are contestants from 54 barangays and high schools clustered into 15 groups. The festivities were kicked off at 8 am, drawing thousands of spectators and visitors to the whole-day event.
The Street Dancing Competition is one of the main events of this year's Pasalamat Festival, and is divided into two categories: "Ritual" and "Street Dance."
The presentations started from the Plaza Luz in front of City Hall along Benigno Aquino Street, where the first phase of the performance and judging was conducted before proceeding to Rizal Avenue all the way to the frontage of Gaisano Pagadian Capital Mall for their second performance and judging.
Final judging for the Ritual category is to be held at the City Gymnasium.
Earlier the public was advised not to bring backpacks for security reasons, Mayor Romeo Pulmones said.
The Street Dancing competition in Pagadian City is traditionally held during the Parochial Fiesta of City Patron Senior Sto. Niño on the third Sunday of January, but it was decided by the organizing committee to it Friday so as not to compete with the Sinulog Festival in Cebu City, and also to give some tourists and the residents the opportunity to observe the city activities before they proceeded to Cebu for the Sinulog, Pasalamat Committee chairperson Vice Mayor Divina Grace Yu.
For Saturday's Fluvial Parade, Port Manager Elyn T. Gulle and the Philippine Coast Guard gave assurances regarding the safety of the participants.
The committee on the Fluvial Parade distributed boarding passes to those allowed to aboard the vessels registered to take part during the final event after a Concelebrated Mass to be officiated by Bishop Emmanuel Cabajar at the Pagadian City Port Area.
Trike drivers play big roles in keeping Pagadian peaceful, orderly -Zambo. Sur gov
By Gideon C. Corgue (PIA9)
PAGADIAN CITY – Tricycle drivers have a big responsibility in keeping the province peaceful and orderly, according to Zamboanga del Sur Governor Antonio H. Cerilles.
Speaking during the "Tricycle Operators and Drivers Day last Sunday at the Plaza Luz covered court here, Cerilles said "tricycle drivers are not only helping spur our economy but they are responsible for keeping the city peaceful and orderly."
Tricycle is the main mode of transportation in the city since its creation on June 21, 1969 through Republic Act 5478.
Cerilles said "tricycle drivers are the first persons to know and encounter people who are coming to our city," as most of these visiting people take tricycles to ferry them to their respective destination within the city.
Cerilles attributed the sad fate that happened in Zamboanga City on September 8, 2013, which claimed more than a hundred lives and destroyed worth millions of properties, to the failure of civilians to inform the government of the presence of 1,000 armed Moro National Liberation Front (MNLF) members in the area.
Cerilles said he does not want the crisis experienced by the people of Zamboanga City to happen here.
The governor appealed to the tricycle drivers to cooperate with the government by informing the police of the presence of armed men and suspicious-looking persons.
"I am appealing to you to cooperate with the government by informing immediately the police authorities of the presence of armed men in our city. Let us make Pagadian and Zamboanga del Sur a peaceful place to live in," Cerilles urged.
Cerilles, an anti-drug advocate, said politicians who are involved in illegal drug trade are not allowed to operate in the province, adding that drug lords are the ones supporting the rebels.
"We are driving away drug lords in our province. We don't want our place to be disturbed with their presence here," Cerilles concluded.
Meanwhile, city councilor Arnold Gavenia, chairman of the committee on motorized transport, franchising and regulatory board of Sangguniang Panlungsod said he was very happy that the city government had given all tricycle operators and drivers an opportunity to celebrate their day through City Ordinance 2K-267.
The Pagadian City Tricycle Operators and Drivers Association (TODA) celebrated its 7th year of "Tricycle Drivers and Operators Day" last Jan. 12 with a number of activities lined up for the occasion such as motorcade, parlor games, sports and family night.
City govt, DOLE-9 hold Jobs Fair 2014
By Claro A. Lanipa (PIA9)
PAGADIAN CITY – The city government through the Public Employment Service Office (PESO) here in partnership with the Department of Labor and Employment (DOLE)-9 conducted yesterday the 2014 Jobs Fair at the lobby of the City Commercial Center (C-3) this city.
Four overseas employment agencies and more or less 15 local establishments participated in the said activity with more than a thousand job seekers appeared to apply.
In his welcome message, Mayor Romeo P. Pulmones assured the job seekers that the city government through the PESO would do its best to look for agencies both for local and overseas employment to accommodate them.
"This 2014 Jobs Fair is part of the annual celebration of "Pasalamat Festival" in honor of the city's patron saint Senior Santo Nino," Mayor Pulmones said.
On the other hand, DOLE-Zamboanga del Sur field office chief Lourdes Amores said: "Much as we wanted to give employment opportunities for our job seekers, and in like manner much as we wanted to give the right workers to our overseas and local employers, that we cannot do alone without partnering with other agencies."
"This time our partner is the city government of Pagadian," she said. She also expressed her gratitude to the city government through the PESO for coming up with the said activity.
"Employment opportunities are very scarce compared to the job seekers or applicants," Amores pointed out urging the applicants "to make the best of it."
The affair was also graced by the TESDA-9 Regional Director Lorenzo Macapili who also announced the different services offered by his office especially for those who wish to enhance or upgrade their present skills.
By Gideon C. Corgue (PIA9)
LABANGAN, Zamboanga del Sur – The commander of 1st Infantry (Tabak) Division, Philippine Army reminded the 137 new soldiers of their duties and responsibilities in protecting the lives of the people and defend the Motherland.
In the entrustment of firearms ceremony held last Jan. 11 at the Tabak gymnasium, Camp Major Cesar Sang-an, Barangay Pulacan of this municipality, MGen. Felicito Virgilio M. Trinidad Jr. said "the activity is meant to emphasize to the new privates (soldiers) that the firearms being entrusted to them is a symbol of the duties and responsibilities they are sworn to faithfully and judiciously carry out to protect the people and defend the motherland as enshrined in the Philippine Constitution."
"The firearms that the Philippine Army (PA) has entrusted you are not a baton of authority but rather of service," Trinidad told the new privates who just successfully hurdled six months of rigorous training before they were enlisted into regular force of the Armed Forces of the Philippines (AFP).
As a gesture of entrustment, Trinidad invited the stakeholders to join him in entrusting the firearms to the new soldiers symbolizing that the very people the soldiers have committed to serve are the ones giving them the authority to use these weapons to maintain peace in pursuit of various initiatives aimed at uplifting the well-being of the general public.
Josefina town mayor Maria Fe Pitogo was among the stakeholders invited to grace the occasion and to reaffirm the new soldiers' adherence to the principle of civilian supremacy over the military in times of war and peace.
"The presence of our special guests representing various stakeholders is indeed a welcome opportunity for us in the 1st Infantry "Tabak" Dvision to express our utmost gratitude for the trust, support and cooperation bestowed upon the soldiers in this part of the country and in the spirit of 'Bayanihan'," said Trinindad.
"This occasion is our humble way of giving honor to the trust and confidence you bestowed upon us in the AFP," Trinidad added.
Following the event was a simple sendoff ceremony of the new soldiers to their respective unit assignments "to pursue their career in the noble tradition of arms."
"It is expected of you that in the face chaos and danger, you will act in accordance with the laws of the land and rules and regulations of the AFP. Always bear in mind that when you face the odds, it is always a fight for the greater glory of the Almighty Father, for the sake of our country and for the good of the service," Trinidad concluded.
150 army soldiers undergo capability enhancement training
By Franklin P. Gumapon (PIA9)
LABANGAN, Zamboanga del Sur – One hundred fifty soldiers belonging to the Philippine Army's (PA) 1st Civil –Military Operations Battalion of the 1st Infantry (Tabak) Division have attended a capability enhancement training held Friday at the Tabak's Club House, Camp Sang-an, Barangay Pulacan this municipality.
Invited as resource speakers were Regional Director Noemi B. Edaga of the Philippine Information Agency (PIA)-9 and her assistant, Franklin P. Gumapon, who talked on development communication and basic newswriting, respectively.
Director Edaga underscored the importance of development communication in carrying out the tasks and programs of civil-military operations (CMO).
Edaga said that any soldier could be a development communicator, as "development communication involves communication practitioner who helps disadvantaged people."
Gumapon, on the other hand, discussed the basics of newswriting before the participants. He presented a sample news story and pointed out the important elements that make for clear, interesting, complete news article.
Some tips on preparing broadcast releases were also given to the participants.
The 1st Infantry (Tabak) Division covers the entire Western Mindanao including the provinces of Misamis Occidental and Lanao del Norte of Region 10 and Lanao del Sur of the Autonomous Region in Muslim Mindanao (ARMM). It is confronted with all types of terrorist threats, according to its commanding officer, MGen. Virigilio Trininidad, citing the presence of the Communist Party of the Philippines-New People's Army (CPP-NPA), Abu Sayyaf Group (ASG), and Moro rebels in the area.
Trinidad finds it expedient to strengthen civil-military operations in every nook and cranny to protect the people against terror groups and to fulfil the army's core purpose: "Serving the people, securing the land."
Missing 15-year-old girl found dead
By Zaida delos Reyes-Palanca
A GRADE school student who was reported missing was found dead the other day in Zamboanga del Sur.
Police identified the victim as as Aliza Daniel, 15, a grade 7 student of the San Pablo National High School.
Aliza was found around 10:45 a.m. last Friday in Purok 3, Bgy. Guling Guipos, Zamboanga del Sur with a gunshot wound in the head.
According to her sister, Leslie, a teacher, and a resident of Alta Tierra, Tiguman, Pagadian City, Aliza was reported missing since Jan. 5.
Leslie said Aliza was temporarily residing in the house of their uncle, Jun Edano, in Bgy.Boton, San Pablo, Zamboanga del Sur.
Around 6:30 p.m. last Jan. 5, the victim left the house and never returned until she was found dead.
NEDA to construct P50-M regional office building in Pagadian City
(PNA), CTB/TPGJR/HIROHITO D. CADION/PJN
PAGADIAN CITY, Zamboanga del Sur, Jan. 11 (PNA) -- The National Economic and Development Authority (NEDA) will construct a P50 million building to house its regional office in this city.
The edifice will be built at the new site of Zamboanga Peninsula Regional Government Center in Barangay Balintawak, this city, according to NEDA Regional Director Teresita Socorro Ramos.
The groundbreaking ceremony for the construction of the building will be held on Tuesday, January 14, with Gov. Antonio Cerilles and Mayor Romeo Pulmones as guests.
Other government officials and partners involved in achieving regional development are also expected to grace the groundbreaking ceremony.
NEDA is one of the national government agencies that responded to the call to transfer the regional offices from Zamboanga City to this city which was named as the new regional center through Executive Order No. 429 issued sometime in 1990 by then President Corazon Aquino.
The City of Zamboanga City was named as the commercial and industrial center of the region.
In 2001, President Gloria Macapagal-Arroyo issued E.O. 36 which reorganized and renamed Western Mindanao to Zamboanga Peninsula.
Arroyo's E.O. was silent on the issue of regional government centers but in 2004, then Executive Secretary Eduardo Ermita issued Memorandum Circular No. 75 ordering the transfer of regional offices from Zamboanga City to this city citing E.O. 429.
The new site for regional government center was named after the late President Aquino in honor of her decision in making this city as the regional center of Zamboanga Peninsula.
At present, the Pagadian Regional Center Management Coordinating Office (PRCMCO) said about 65 percent of the regional offices have either fully or partially transferred and "established presence" in this city.
Bayog RHU receives new ambulance
By Claro A. Lanipa (FPG/CAL/PIA-9 with reports from Bernadine Astillero-Gabawan, Municipal Information Officer of Bayog)
BAYOG, Zamboanga del Sur – The Apha First Mining Corporation through its representative Ms. Alona T. Aguilar has donated one unit ambulance to this municipality recently.
Mayor Leonardo L. Babasa Jr. personally received the ambulance in a turnover ceremony and the blessing during the culmination program of "Kasadya sa Pasko" Festival 2013 held at the municipal government quadrangle last Monday.
The ambulance is intended for the Rural Health Unit (RHU) of this town. Fr. Rolly Taghap led the blessing of the vehicle with barangay officials, municipal employees and local residents in attendance.
"Kasadya sa Pasko" Festival is annual event initiated by the by the municipal government of Bayog featuring Christmas booths and Light-a-Tree contest participated in by the different municipal offices, the 28 barangays of the municipality, non-government organizations (NGOs) and peoples organizations in the locality.
This year's Christmas booth contest was won by the Municipal Economic Enterprise Office (MEEO) led by Pablito A. Matias, MEEO officer with the prize of P10,000. Second place went to Barangay Poblacion under Hon. Berly Jote with P5,000 and third place went to Barangay Kahayagan led by Hon. Felix Elardo with P3,000 cash prize.
Meanwhile, the Light-a-Tree contest, first prize was garnered by Yellow Team under Councilor Horace Paul Anlap with P10,000 cash prize; second is Black Team led by Councilor Ronilo Yamaro with P5,000 and third is Green Team of Councilor Ernesto Yagos with P3,000. Five consolation prizes of P2,000 each were also given to five other participating contestants.
The activity was also capped by a grand fireworks display which was witnessed by thousands of people from the different walks of life.
Pagadian City gears up for Pasalamat Festival 2014
By Alma L. Tingcang and Gideon C. Corgue (PIA9)
PAGADIAN CITY – Festivities are a unifying force that welds people from all walks of life together.
As this city will hold the Pasalamat Festival 2014 on the third Sunday of this month, City Mayor Romeo P. Pulmones issued Executive Order No. 57 dated January 2, 2014 ordering all barangays here to take part in all activities and to appropriate counterpart funds to ensure success in the conduct of various activities for the said event.
"The essence of being participative in all activities of the city government is the key to establish better relationships between the barangays and local officials," the good mayor quipped.
The chief executive has called on all barangays to actively participate in all activities lined up for the annual parochial fiesta celebration with the Pasalamat Festival as the major spectacular event.
Showcasing the culture and tradition of its tri-people - the Christians, Muslims and Lumads - the 15th Pasalamat Festival 2014 celebration runs from January 13 to 19 with several activities scheduled to enliven the spirits of Sto. Niňo devotees.
The Parochial Fiesta falls every 3rd Sunday of January, which coincides with the Sinulog Festival in Cebu on January 19.
Vice Mayor Divina Grace C. Yu, chairman, Pasalamat Festival 2014 steering committee, said the activities will kick-off with the Agro-Trade Fair at Plaza Luz on January 13 to be spearheaded by the City Agriculture Office.
The Public Employment Service Office (PESO) in cooperation with the Department of Labor and Employment (DOLE) and the local and international employment agencies will also sponsor a Job Fair to be held at the City Gym on January 14.
Coastal barangays will also be participating in the sea games such as swimming, fluvial parade and others. A variety show will be held nightly at the Taclobo Stage to provide entertainment to the public.
City administrator Brixio P. Daniel said this year's street dance competition, which will be participated in by 15 schools, will be held on January 17.
It is one activity which draws thousands of spectators and enthusiasts even under the intense heat of the sun or dripping wet in the rain.
Meanwhile, the city government has earmarked more than P1 million for the prizes of the street dance competition.
"The competition has 2 categories: the ritual and street dance," said Daniel.
He said prizes for the ritual category are as follows: 1st – P200,000, 2nd – 150,000, and 3rd –P100,000. For street dance: 1st –P100,00, 2nd – 75,000, and 3rd – 50,000 while P50,000 consolation prize for the non-winning contingent will also be given away.
"This is different from previous years. Prizes that will be given to participating schools and barangays are in cold cash while in previous years, they were in the form of cash and projects," Daniel explained.
"In previous years, the cash prizes were not that big. Only those prizes intended for projects were given bigger allocation, but some of these were not given to the barangays," Daniel explained.
"In order to avoid this common practice, this year's Pasalamat Festival steering committee upholds the principle of transparency by giving cash directly to all participants after the contest," Daniel added.
He observed that schools and barangays always play a vital role in the success of activities conducted by the city government.
A concelebrated mass is also scheduled on January 18 at the wharf area before the Fluvial Parade. Sto. Niňo devotees, bearing all sizes of their patron saint would flock to the venue to participate in the religious activity.
Capping the celebration would be a Holy Mass and other religious activities set by the Catholic Church.
Woman shot, body thrown into ravine in Zamboanga town
(Mindanao Examiner)
PAGADIAN CITY (Mindanao Examiner) – Police said a young woman was shot and killed by an unidentified assailant and her body thrown into a ravine in the southern Philippine province of Zamboanga del Sur.
Police said the woman was shot in the head with a .45-caliber in the village of Guling in Guipos town where her body was discovered.
Villagers said they heard what appeared to be a motorcycle rushing in the area and then followed by a gunshot, but did not go out of their houses for fear the assailant would also attack them.
The woman, according to a police report, was wearing a striped red and white blouse and a pair of denim pants and black sandals. She had long black hair and a little less than 5 feet in height and could be around 18 or 20 years old.
The motive of the killing is still unknown.
PRO-9 to hire 349 non-uniform personnel
(PNA)/TPG/HIROHITO D. CADION/PJN
PAGADIAN CITY, Zamboanga del Sur, Jan. 7 (PNA) -- The Police Regional Office-9 is hiring 349 Non-Uniform Personnel (NUP) to serve as crime registrars in the different police stations here in the region.
PRO-9 information officer Chief Insp. Ariel Huesca said the hiring is in accordance to the Philippine National Police's (PNP) 7,439 vacant positions for NUP intended to be utilized as crime registrar in the different police stations.
The 349 civilians to be hired as crime registrars will be assigned as follows: Zamboanga Del Sur Police Office, 66; Zamboanga Del Norte Police Office, 112; Zamboanga Sibugay Police Office, 111; Zamboanga City Police Office, 55; and, Isabela City Police Station, five.
"All appointees to the said positions must be assigned at the police stations of their appointment," Huesca said.
He said they will start accepting applications from January 27 to February 28, this year.
The general qualifications and requirements are as follows: Letter of Application; Duly Accomplished Personal Data Sheet (CSC Form 212-Revised 2005); Transcript of Records and Diploma; Certificate of Eligibility; Certificate of Training; Certificate of Employment, if any; National Bureau of Investigation Clearance (1 original and 1 authenticated copy); National Statistics Office-issued Birth Certificate (1 original and 1 authenticated copy); and NSO-issued Marriage Certificate, if applicable (1 original and 1 authenticated copy).
For the in-Service Applicants (Promotion/Change in Item/Plantilla Position), the general qualification are as follows: Letter of Application; Duly Accomplished PDS (CSC Form 212 revised 2005); Attested Appointment (KSS Form Blg. 33) of current appointment/position; Transcript of Record and Diploma; Certificate of Eligibility; Certificate of Training; Awards; IPER for the last two semesters prior to the application; Affidavit of Undertaking (that in case they will be appointed to the position they are applying for, they must report to the office/unit of their appointment and shall not in any way solicit intervention for their retention to their current office/unit of assignment prior to their appointment to the new positions)
Huesca said that interested applicants may visit the NUP Affairs Section at Camp Abendan in Barangay Mercedes, Zamboanga City for more information.
No cops engaged in indiscriminate firing during holiday season in Zambo. Sur, says provincial police chief
By Gideon C. Corgue (PIA9)
PAGADIAN CITY - The Zamboanga del Sur Police Provincial Office (ZSPPO) has not received any reports of indiscriminate firing of guns by the members of Philippine National Police (PNP) during the New Year's revelry, a police official said.
Senior Superintendent Sofronio Ecaldre, provincial director, PNP-Zamboanga del Sur, said in an interview with the Philippine Information Agency (PIA) that there were no reports of indiscriminate firing by any PNP member during Christmas and New Year's Day celebrations.
"I am happy that that there were no reports reaching my office regarding indiscriminate firing of guns by policemen," Ecaldre said adding that the entire police force was subservient to the directive issued by the PNP national headquarters to refrain from engaging in indiscriminate firing during holiday seasons.
"This means to say, that policemen are more mature and professional," Ecaldre added.
It can be recalled that last Dec. 24, the PNP provincial office led a province-wide taping of muzzles of firearms issued to 1,147 policemen in a ceremony held at Camp Abelon headquarters, as a preventive measure to ensure that the guns issued to policemen are not fired indiscriminately on New Year's Eve. During the taping of muzzles ceremony, Ecaldre said he sternly reminded his men that he would not hesitate to file administrative charges against those policemen who might be involved in indiscriminate firing of firearms. Senior Police Officer 3 Jovencio Bucog said with his 14 years in service at ZSPPO, he did not fire his issued firearms especially during holiday revelries.
Bucog said the best thing to do is to avoid any accident of innocent children and civilians being hit by stray bullets.
Bucog said he would only fire his gun during legal police operations.
Ecaldre also reported that the New Year celebration in the province was generally peaceful with only four minor fire-cracker related incidents recorded in Pagadian City.
NFA-Zambo Sur assures sufficient rice supply
(PNA)
PAGADIAN CITY, Zamboanga del Sur – The National Food Authority (NFA) has assured that there is sufficient stocks of rice for this province.
NFA-Pagadian City officer-in-charge NievesToca said they have remaining stocks of 44,549 bags of palay at the agency's warehouse aside from the 6,635 bags of locally produced rice and 459 bags of imported rice.
"We need not worry because these are enoughto supply for eight days based on our daily consumption of 4,376 bags," Toca said.
Aside from this city, the office of Toca covers the entire province of Zamboanga del Sur which comprises one city and 26 municipalities.
Toca said the inventory of the NFA is being complemented by the local rice farmers, who have already started harvesting their produce.
The harvest of rice will last until next month.
Zamboanga del Sur usually has rice surplus since it serves as the rice granary of this region.
Zambo Sur Interfaith group to conduct another mercy mission for 'Yolanda' victims
(PNA)
PAGADIAN CITY, Zamboanga del Sur – A contingent of the Interfaith Forum for Solidarity and Peace is set to leave for another mercy mission to help the "Yolanda" victims in the Visayas Region.
The contingent of 60 people comprising mostly of volunteer carpenters headed by this city's Diocese Bishop Emmanuel Cabajar will leave Monday to the "Yolanda"- battered areas.
Interfaith Secretariat information officer Faye Reyes said Friday the contingent will help the typhoon victims in Palo, Leyte, rebuild their houses.
Reyes said the contingent that would leave Monday would be the third batch as two batches were earlier deployed to the Visayas Region.
Reyes said the carpenters would work free of charge on the first three days of their stay in Palo, Leyte.
The Interfaith will pay them a salary based on the minimum wage law starting on the fourth day onwards until the last day of work, according to Reyes.
However, she said the duration of work of the carpenters in Palo, Leyte would depend on the things that need to be accomplished.
She said the contingent would also bring some materials needed to rebuild the houses of the typhoon victims as well as foods and medicines.
"We will have an orientation at the Bishop House on Sunday to iron out everything," she added.
Police: New Year's revelry in Zambo Sur generally peaceful
(PNA), SCS/TPGJR/HIROHITO D. CADION/UTB
PAGADIAN CITY, Zamboanga del Sur, Jan. 1 (PNA) -– The New Year's revelry in this province was generally peaceful except for four reported firecracker-related incidents, a top police official said Wednesday.
Provincial Police director Senior Supt. Sofronio Ecaldre said thousands of people witnessed the successful New Year's fireworks and dancing fountain displays at the Plaza Luz, this city, sponsored by the city government.
"I am very much thankful that no one was reported hurt by a stray bullet. It means no violation of indiscriminate firing, which is the most important. So, I am very much happy that our New Year's revelry celebration is successful with no casualty," Ecaldre said.
Ecaldre noted that the victims of four firecracker-related incidents reported in this city only suffered minor injuries.
The dancing fountain display in this city's Plaza Luz is one of the nightly tourists attraction prior to the Christmas festival that kicked off last Dec. 8.
The Christmas festival, which features nightly variety shows and lighting of Christmas symbols, ends on Friday, Jan. 3.