Zamboanga del Sur News January 2013
Jump to navigation
Jump to search
→ → Go back HOME to Zamboanga: the Portal to the Philippines.
A | B | C | D | E | F | G | H | I | J | K | L | M | N | O | P | Q | R | S | T | U | V | W | X | Y | Z
Create Name's page
Regions | Philippine Provinces | Philippine Cities | Municipalities | Barangays | High School Reunions
---
Zamboanga del Sur - Archived News
---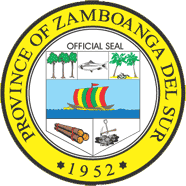 Seal of Zamboanga del Sur Province
Interactive Google Satellite Map of Zamboanga del Sur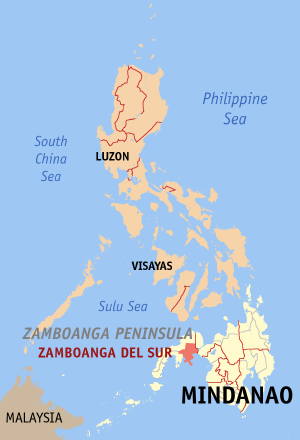 Zamboanga del Sur Map Locator

Municipalities within Zamboanga del Sur

Provincial Capitol of Zamboanga del Sur

Provincial Capitol of Zamboanga del Sur, Santo Niño, Pagadian city
Dietary supplement is a product that contains vitamins, minerals, herbs or other botanicals, amino acids, enzymes, and/or other ingredients intended to supplement the diet. The U.S. Food and Drug Administration has special labeling requirements for dietary supplements and treats them as foods, not drugs.
---
---
Manufacturers and distributors of dietary supplements and dietary ingredients are prohibited from marketing products that are adulterated or misbranded. That means that these firms are responsible for evaluating the safety and labeling of their products before marketing to ensure that they meet all the requirements of DSHEA and FDA regulations.
Lapuyan Falls: The favorite haunt of the fair Subanen maidens of Sitio Baga and all its neighboring areas, usual meeting place with many a young country swain in some secluded cavern beneath the rocky forest lane.

Lakewood, Zamboanga del Sur, Philippines

Village of Pedagan
Wars of ancient history were about possessions, territory, power, control, family, betrayal, lover's quarrel, politics and sometimes religion.
But we are in the Modern era and supposedly more educated and enlightened .
Think about this. Don't just brush off these questions.
Why is RELIGION still involved in WARS? Isn't religion supposed to be about PEACE?
Ask yourself; What religion always campaign to have its religious laws be accepted as government laws, always involved in wars and consistently causing WARS, yet insists that it's a religion of peace?
WHY??
There are only two kinds of people who teach tolerance:
The Bullies. They want you to tolerate them so they can continue to maliciously deprive you. Do not believe these bullies teaching tolerance, saying that it's the path to prevent hatred and prejudice.
The victims who are waiting for the right moment to retaliate. They can't win yet, so they tolerate.

Lintugop, Aurora
Pagadian City, Zamboanga del Sur

Provincial human resource management office of santo niño pagadian city

Civil Service Commision office in santo niño pagadian city
Energy grid guarantees reliable and stable power for 2013 elections
By Alma L. Tingcang (ALT/NGCP/PIA9)
PAGADIAN CITY, January 31 - - The National Grid Corporation of the Philippines (NGCP) reiterates its commitment to the public that the country's power grid will remain stable and reliable during the upcoming crucial political event.
Atty. Cynthia P. Alabanza, NGCP Spokesperson said a special task force has been organized which will be responsible for the smooth transmission of electricity and creation of contingency plans and measures during the election. It will commence operation as early as February 2013 and will work 24/7 from May 10 to 17, 2013, covering the election date which is May 13.
"NGCP creates a task force every election season to guarantee uninterrupted power transmission, and this election will be no different. Part of the task force's mandate is to secure the lines and substations from any threats to avoid unplanned outages," explained Alabanza. "Of course, NGCP can only guarantee that there will be no transmission related interruptions. Any power interruption caused by other factors, such as generation deficiencies, or those pertaining to distribution utility operations, are beyond our control," she stressed.
NGCP will defer its regular maintenance activities 1 week before and 1 week after the election to make all the transmission assets available for power delivery. Alabanza assured, "We will make sure that power delivery is excellent and transmission lines and equipment are at their best to ensure that we have electricity for the voting machines."
The Department of Energy (DOE) created a Power Task Force earlier this month intended to secure the country's power supply for the mid-term elections. Together with other energy agencies, NGCP is also a member of the said task force.
"NGCP's task force is aligned with the Power Task Force created by DOE. We shall be in constant coordination with them and with other agencies in the power industry, to ensure that we have a power interruption-free election this year," said Alabanza.
Flavor enhancer, a good strategy to increase dietary intake of elderly - FNRI
By Jocelyn P. Alvarez (FPG/JPA-PIA9)
PAGADIAN CITY, Jan 30 (PIA) -- Adding flavor enhancers to the diet of the elderly may be a good strategy in increasing the food intake of older persons, revealed Celina Ann Javier of the Food and Nutrition Research Institute - Department of Science and Technology (FNRI-DOST) in a press statement.
Javier said FNRI-DOST conducted a study on 67 persons aged 60 years old and above of which one group was given 0.5 grams flavor enhancer while the other group was given 0.5 grams iodized salt.
"These were added to lunch and supper of the subjects for two months. The subjects tolerated the addition of flavor enhancer and iodized salt," the statement read.
Javier said results of the study, "Revealed that both interventions increased the energy and all the nutrient intake of the subjects, but the body weight and body mass index (BMI) also increased significantly with those who took flavor enhancer use, but not with iodized salt."
She said that for the duration of the study, blood pressure of the subjects was also normal for both interventions and sodium in the blood of the subjects was also within the normal levels.
"This study is a scientific proof that addition of said flavor enhancers will not increase the blood pressure of older persons as long as these are used in moderation," Javier noted.
Javier explained that older persons tend to eat less because their sense of taste and smell generally weaken as they reach the age of 60 and above. "With their weak senses, their appetite also depreciates which may result in malnutrition," said Javier.
BFAR warns vs red tide in 2 Mindanao areas
By Niña P. Calleja (Philippine Daily Inquirer)
The redtide alert in two coastal areas in Mindanao is still up following the findings of the Bureau of Fisheries and Aquatic Resources (BFAR) that all types of shellfish taken from these two bays were unsafe to eat.
In a red tide advisory dated Jan. 23, BFAR Director Asis Perez said that based on recent laboratory tests, the shellfish collected from Dumanquillas Bay in Zamboanga del Sur and Murcielagos Bay in Zamboanga del Norte and Misamis Occidental still contained "paralytic shellfish poison" beyond the regulatory limits.
The BFAR also continued the ban on the gathering and sale of shellfish in those areas.
"All types of shellfish, as well as the Acetes species or alamang, from those areas are not safe for human consumption," said Perez.
But the BFAR said that fish, squid, shrimp and crabs were safe for human consumption provided they were fresh and washed thoroughly, and the internal organs such as gills and intestines were removed before cooking.
DA leads National Year of Rice celebration
By Claro A. Lanipa (FPG/CAL/PIA9)
PAGADIAN CITY, 28 Jan (PIA) – With the primary goal of attaining rice-self-sufficiency this year, President Benigno S. Aquino III issued Proclamation No. 494 declaring the year 2013 as the National Year of Rice and mandated the Department of Agriculture (DA) to lead the celebration.
In a recent press conference held at Hotel Guillermo this city, DA-9 Regional Information Officer Melba Wee said part of the strategies to attain rice-self-sufficiency is the conduct of intensified information campaign and social marketing to enjoin producers, consumers and policy makers to help achieve the said goal. Through these strategies, Wee said, by the end of 2013 fifty percent of the rice consuming public will commit to become responsible rice consumers by eating just right amount of rice, not wasting rice, and eating other sources of carbohydrates.
"As to rice producers, 50 percent of them shall adopt a more efficient and new production technologies, and for policy makers to come up with policy statements or ordinances in support of the NYR goal," Wee added.
"Filipinos are eating too much rice. We are eating more rice than other food groups, when rice and other grains should only be one fourth of our meal plate," Wee stressed.
"On the other hand, every Filipino wastes about two tablespoons of cooked rice or nine grams of uncooked rice daily," Wee recounted.
DA report stated that in 2010, wasted rice was equivalent to 13% of the total rice imports of the year, which was also equivalent to P6.2 billion or the consumption of nearly 2.6 million Filipinos a year. With this, Wee encouraged the rice-consuming public to eat just the right amount of rice, try to take alternative food staples (such as banana, potato, cassava, corn and gabi), and eat brown rice for better health and avoid food wastage.
Zamboanga Sur governor, wife charged with plunder
By Michael Punongbayan (The Philippine Star)
MANILA, Philippines - Former environment secretary and now Zamboanga del Sur Gov. Antonio Cerilles and his wife, Rep. Aurora Cerilles, are facing plunder charges before the Office of the Ombudsman.
In an 18-page complaint-affidavit, Ruel Molina and Tyrone Singgo, who claimed to have worked for the Cerilles couple, alleged that the couple spent millions in public funds for ghost projects and ghost deliveries.
Molina and Singgo, who said they worked as chiefs-of-staff for Mrs. Cerilles, also accused the spouses of operating an illegal numbers game called "suertres" in the province.
They also accused the governor of having an illicit affair with a 22-year-old woman, adding that he gave her a sports utility vehicle and monthly allowance of P20,000.
Molina and Singgo said they decided to come out in the open and reveal what they know after learning that they have been placed on a "hit list."
"We have reached the point in our lives that we could no longer, in conscience, follow the orders of the Cerilles couple," they added.
"We could not allow ourselves to be forever used as instruments and implementers of their corrupt and criminal acts, not to mention their penchant to inflict physical harm upon their political and personal enemies even to the point of committing murder," they said.
"All throughout the three consecutive terms of then governor and now Rep. Aurora Cerilles, provincial funds were freely spent and heavy equipment of the provincial government were used for the construction or renovation of buildings and establishments owned by the Cerilles couple," the complainants alleged.
Molina and Singgo identified the properties allegedly owned by the Cerilles couple, which were supposed to be constructed or renovated using public money as the Hotel Andahaw in Pagadian City, Philippine Para-Medical and Technical School, a fishpond in the town of Pitogo and a warehouse in the town of Labangan.
They also accused the Cerilles couple of asking money from favored suppliers, and pay them using falsified documents and disbursement vouchers.
The complainants said the respondents also used government funds to purchase campaign materials and office supplies for the 2007 elections.
Molina and Singgo said Mrs. Cerilles' involvement in suertres started in 2009. They also accused her of asking protection money from operators and received P100 million in payola and a monthly pay of P3 million.
Contacted by The STAR, Cerilles said the complaint is politically motivated. He also denied having hired the complainants.
"I might know them but they have never been employed with me," he said.
"We will definitely respond, once I have a copy of it," he added.
GSIS assures faster loan processing thru improved database of state pension fund
By Alma L. Tingcang (FPG/ALT-PIA9/Zambo Sur)
PAGADIAN CITY, January 25 - - - The Government Service Insurance System (GSIS) said today that it has processed a maximum of 50,000 emergency loans on a daily basis for members affected by typhoon "Pablo" due to a more reliable database and online capabilities of the GSIS Wireless Automated Processing System (GW@PS) kiosks. Compared to 2009 at the height of super typhoon "Ondoy", the number of emergency loan applications processed daily peaked at more than 17,000 only. This is mainly because of the continuous updating of the pension fund's database to reflect the current premium and loan remittances of its members so that more can avail of their benefits and loan privileges such as the emergency loan.
A total of nearly P7 billion in emergency loan which benefited more than 390,000 members has been granted by the pension fund in 2012.
Most GSIS members choose to file their loan applications via the GW@PS kiosks leading to faster processing. An online and paperless facility, the GW@PS kiosks credit the loans to members' accounts through their UMID eCard within three to five days.
Engr. Leoncito S. Manuel, GSIS branch head here said there are more than 700 GW@PS kiosks nationwide located in GSIS branch offices, as well as in provincial capitols, city/municipal halls and selected Robinsons malls across the country.
"We have a total of 9 GW@PS kiosks located at DepEd, Zamboanga del Sur Division, LGUs of Buug and Ipil, Zamboanga Sibugay, Pagadian City Hall and Provincial Capitol, and we have three kiosks here at the branch," Manuel quoted.
He said there is a proposal to open GW@PS kiosks in Olutanga and Molave but he still has to check if lines in these areas are good enough to warrant its opening.
Meanwhile, the GSIS office here have undergone a facelift and expanded its waiting area giving way to a pensioners' lounge and a more spacious lobby.
Kapatagan contingent tops 2013 street dancing competition; takes home half-million peso prize
By Gideon C. Corgue(FPG/GCC/PIA,Pagadian City)
PAGADIAN CITY (PIA) - - A deafening cheer of jubilation reverberated at the jampacked city gym when the board of judges announced Sunday evening the five major winners in the five-hour open-invitational street dancing competition which capped this city's 14th Pasalamat Festival. Formerly named "Zambulawan" festival in 1978 to 1999, the "Pasalamat" (thanksgiving) festival is held every third Sunday of January of each year in honor of the patron saint, the Holy Child. As a dance ritual honoring the child Jesus, locally known as "Santo Niño," the festival features a street dance parade with participants from public secondary schools donned in bright-colored costumes and headdresses, chanting and dancing to the tune and beat of drums and lyres, trumpets, and other native gongs, as an expression of their deep devotion, faith and jubilation to the patron Saint while competing with other delegations at the same time.
In his message, Mayor Samuel Co said "the festival is not just for the merrymaking and street dancing but most importantly it is a celebration and thanksgiving for the blessings received and the prayers answered."
"This annual festivity also showcases our city's rich culture and heritage as well as the culture of our invited participants from neighboring places," Co explained.
Top 5 winners
A contingent from Kapatagan, Lanao del Norte, a first-time participant, emerged as grand champion in this year's open-invitational street dancing competition, followed by Tukuran contingent, Zamboanga del Sur National High School (main campus), Napolan National High School and Pagadian City National High School.
Winners brought home cash prizes of P500,000, P350,000, P200,000, P100,000, P50,000 for the first to fifth placers, respectively. Plaques of appreciation were also given to the winners. Street dancing competition committee chair, Councilor Bienvenido Culve, also bared that there were 10 contingents joining the competition, 8 from the public secondary schools in Pagadian, and 2 from the local government units of Tukuran, Zamboanga del Sur and Kapatagan, Lanao del Norte.
Culve said all participating schools were each given P50,000 while the LGU contingents received P16,000 to help defray their transportation expenses.
Judges impressed
Renefe Tremedal, who chaired the board of judges, disclosed that Kapatagan contingent's color coordination and synchronized movement had greatly impressed the judges. She also admitted that the judges had the difficulty in choosing the top five winners saying that all participants performed very well. "Since we were guided by a set of criteria, we have to choose the top 5 winners from among the contingents," explained Tremedal.
Judging was done at station 1 along F.S. Pajares corner Rizal Avenue, at station 2, in front of Gaisano Mall on Rizal Avenue, and at the city gym for the final showdown.
Very happy
Kapatagan Municipal Tourism Officer Johnny Paul Lagura said he was very happy and proud that for the first time in joining the event, they won the competition. He, however, admitted that the competition was very tough.
"We are also delighted that we have given and brought honor for our town," Lagura declared.
Lagura expressed his thanks to the city government for inviting his group to be part of the festival and promised to actively join the yearly celebration.
Pool of best dancers
Kapatagan's contingent is a pool of best dancers from the three high schools namely: the Kapatagan National High School (KNHS), Bansarville National High School (BNHS), and St. Francis Xavier Academy (SFXA), all of Kapatagan town.
"All of our talents are from Kapatagan, no imports," said Lagura.
With almost 100 dancers and propsmen, Lagura said the contingent started preparing immediately after they had received the invitation from the city government last Jan. 5.
Throng of tourists
Thousands of local tourists flocked to the major streets in the city to witness this one of a kind event with nearly 1,000 performers consisting of dancers, propsmen, musicians, and support staff of the participating contingents fueled the grand performance during the festival.
DOLE-9 gets P29M for SPES program
By Claro A. Lanipa (FPG/CAL-PIA9)
PAGADIAN City, Jan 23 (PIA) -- Labor Regional Director Sisinio B. Cano reported that Region 9 was allotted P29 million for the implementation of Special Program for the Employment of Students (SPES) this year.
This was disclosed by Cano during a recently-held press conference at Guillermo Hotel this city.
Dubbed "Ulat sa Bayan : Communicating DOLE-Zamboanga del Sur Significant Milestone," DOLE-9 officials met the local press to report the agency's major accomplishments in 2012 and the programs to be implemented this year.
"Because of our significant accomplishments in 2012 our fund allocation for our projects has been augmented, such that our program on SPES was increased from P19 million last year to P29 million this year, an increase of P10 million," Cano said.
"Meanwhile, for our livelihood assistance program, the region will get P10.2 million from P7 million last year," the DOLE 9 chief further disclosed.
He said these funds will be equally distributed to the different congressional districts in the entire Zamboanga Peninsula.
In terms of maintenance of industrial peace, "We are proud to say that as of today, Region 9 is still a strike-free region," Cano said, adding, "for a number of years, there was no reported incidence of stoppage of work due to strike or labor dispute, which is a manifestation of a very good partnership with our partners especially the labor and employer sector."
Cano expressed his thanks to the labor, management sector, and other partners in the government in helping sustain the status of a zero strike which was recognized by DOLE Secretary Rosalinda Dimapilis-Baldoz. .
DOLE bares significant accomplishments in 'Ulat sa Bayan'
By Alma L. Tingcang (FPG/ALT-PIA9, Zambo Sur)
PAGADIAN CITY, Jan 22 (PIA) - - Department of Labor and Employment (DOLE) Provincial Director Lourdes B. Amores cited noteworthy accomplishments in 2012 in a press conference held recently at Hotel Guillermo this city.
Together with DOLE Regional Director Sisinio B. Cano and DOLE intermediaries: Engr. Joseph Isaias "Vince" Quipot VI, PESO manager; Mary Jane Omandam, president of the Guidance Counselors Network (GCNet) Zambo Sur Chapter; and Levi Cabatcha, vice chairman of the Tripartite Industrial Peace Council (TIPC) as panelists, media practitioners had a very enlightening discussion on the achievements of the department.
During the launching of the Child-Labor Free barangay, no less than Secretary Rosalinda D. Baldoz came together with Usec. Lourdes Trasmonte, to give P200,000-worth of Kabuhayan starter kits to parents of child laborers in Barangay Bulatoc and school supplies amounting to P16,000 for 16 beneficiaries at P1,000 each.
One of its notable achievements was the institutionalization of the Public Employment Service Office (PESO) in Pagadian City, Molave and Bayog, Zamboanga del Sur, with the LGUs appropriating funds for the PESO.
Three jobs fair were conducted in 2012 which provided employment to job seekers and some were even hired on the spot. The first was during the Pasalamat Festival on January 21, Labor Day celebration on May 1, and the third was during the 43rd Charter Day celebration on June 21.
The Skills Registry System (SRS), which helps narrow down job and skills mismatch was launched in Pagadian City, Molave, Dumingag, Tukuran, and Ramon Magsaysay in Zamboanga del Sur while Margosatubig and Bayog are already scheduled.
Amores said the Workers Organization and Development Program has one scholar, Merlito S. Eranas Jr. studying at JH Cerilles State College in Ramon Magsaysay with a stipend of P3,000/month, book allowance of P2,500, and actual tuition of P3,727.
RD Cano recognized the vital role of media as its partners in attaining DOLE's vision and mission and solicited their continued support to enable every Filipino worker to attain full, decent and productive employment.
DTI ends inspection and ICC sticker marking program
By Alma L. Tingcang (ALT/MEJ/DTI/PIA9-Zambo Sur)
PAGADIAN CITY, Jan. 21 -- The Department of Trade and Industry here has released an advisory informing the public that the DTI has ended its inspection and ICC Sticker marking program on motorcycle helmets.
DTI Provincial Director Ma. Socorro M. Atay said her office will not receive applications for the said program effective January 2013. Further, DTI is the only government agency authorized to issue ICC stickers and these stickers are not for sale.
Ms. Atay said further that tampering, alteration, forgery and imitation of PS mark and the ICC certificates in the helmets shall be punished with a fine of not less than P10,000 but not more than P20,000 without prejudice to other penalties imposed in RA 7394 or the Consumer Act of the Philippines.
Gov't seeks continuous assistance from IMT
(SDR/Sunnex)
MANILA -- The Government of the Philippines (GPH) has urged the Malaysian-led International Monitoring Team (IMT) to continue to assist the negotiating panels to reach a just and lasting peace in Mindanao.
The government made the call as the GPH peace panel convened for the first time the full contingent of the IMT recently to brief them on the Framework Agreement on the Bangsamoro (FAB) that the Aquino administration and the Moro Islamic Liberation Front (MILF) signed in October last year.
"With you on the ground and as one of our great partners in committing peace, I think it is very important that you should be kept updated on what's happening in the peace talks," peace panel member Yasmin Busran-Lao said, acknowledging that since its establishment in 2004, the IMT has efficiently helped in the significant decrease of recorded ceasefire violations between the GPH and MILF.
"We have to work together in this because the end goal is the same. The government as well as the MILF, together with all the peoples of Bangsamoro want a just and lasting peace," said GPH peace panel member Senen Bacani.
"There will be deliberate efforts made in that regard so that hopefully the final product, will have ownership of all of the governed," he added, explaining further that many of the details will have to be done after due consultations with the stakeholders.
"Whatever inputs they may have, the result will embody the true aspirations of the Bangsamoro," Bacani said.
The 55-member IMT is tasked to monitor the ceasefire, humanitarian, rehabilitation and socio-economic agreements between the government and the Moro Islamic Liberation Front (MILF).
Member-countries of the IMT are Malaysia, Brunei, Indonesia, Japan, Libya and Norway. In addition the European Union has two persons. Four non-government organization (NGOs) also sit in the Civilian Protection Component of the IMT.
IMT-7 Head of Mission Dato' Abdul Rahim Bin Mohd Yusoff vowed "that the IMT will continue to work in sustaining the ceasefire and security of the current GPH-MILF peace process."
The panel members said that the negotiating panels will be working out the remaining issues in the next round of talks in Kualal Lumpur this month.
The IMT operates in the provinces of Zamboanga del Norte, Zamboanga-Sibugay, Zamboanga del Sur, Maguindanao, North Cotabato, South Cotabato, Bukidnon, Lanao del Norte, Lanao del Sur, Sultan Kudarat, Sarangani, Davao del Norte, Compostela Valley, Davao del Sur, Davao Oriental, Basilan, Sulu, Tawi-Tawi and Palawan.
Malacañang declares Jan. 21 special non-working day in Pagadian City
By Gideon C. Corgue (FPG/GCC-PIA,Pagadian City)
PAGADIAN CITY, Jan. 18 (PIA) -- Malacanang has declared Jan. 21 a special non-working day in this city in line with the celebration of the "Pasalamat Festival."
President Benigno Simeon Aquino III, through Executive Secretary Paquito N. Ochoa, Jr. issued on Monday Proclamation No. 535, making Jan. 21 a special non-working day as the city holds a week-long Pasalamat Festival which culminates on Monday.
The festival is a special event that highlights the observance of the city's annual parochial fiesta replete with a variety of merrymaking activities such as street dancing, regatta, and others.
The proclamation emphasized the need to declare January 21 as a special non-working day so that the people here can celebrate and participate in the occasion.
It was learned that various activities were lined up to give color to the said celebration which will be participated in by the barangay officials, academe, non-government organizations, and other stakeholders.
Local filmmakers to release docu film on the lives of DSWD beneficiaries
By Jocelyn P. Alvarez (FPG/JPA/PIA9)
PAGADIAN CITY, 17 January (PIA) - - Social Welfare Department for the first time goes "docu-film" (documentary film) on its Pantawid Pamilya, and Kalahi-CIDSS community-driven development project and Sustainable Livelihood Program beneficiaries, said Jayson Ellias, Pantawid Program Information Officer of the Department of Social Welfare and Development (DSWD) 9.
"We have documented the impact of DSWD's anti poverty programs to the lives of its beneficiaries, but this is the first time that it is captured on film," Ellias said. photo by: DSWD9 He said the film takes a look at the lives of the beneficiaries as it exemplifies how "struggling" families challenged themselves to rise from poverty with the social welfare department's intervention.
'The film will surely inspire you as it illustrates how these beneficiaries (in spite of their poverty,) coped with their diverse daily difficulties," Ellias said.
The 15-20 minute documentary film will be launched come Jan. 23 as DSWD celebrates its anniversary.
"The department will distribute copies of the docu-film to its partner agencies, stakeholders," Ellias informed.
The film shot on location in Ipil, R. T. Lim and Tungawan municipalities was directed by Zurich Chan of CineSur, writer and director of Teoriya, a film starring Alfred Vargas, an entry to the Cinemalaya 2011.
Pagadian holds job fair
By Franklin P. Gumapon(FPG/PIA9)
PAGADIAN CITY, Jan. 16 (PIA) - - Some 2,000 job seekers turned up at the city commercial center here today for the job fair spearheaded by the city government in partnership with the Department of Labor and Employment (DOLE).
City Assessor and Public Employment Service Office (PESO) Manager Joseph Isaias M. Quipot VI told the Philippine Information Agency (PIA) that the city government has been tapping local business establishments to help provide job opportunities to the locals.
"We are strengthening local employment so that our workers would no longer go abroad," said Quipot.
Quipot also disclosed that more than 10 local establishments and around five recruitment agencies for overseas employment have joined the job fair.
Today's job fair has been one of the activities lined up in connection with the "Pasalamat" (thanksgiving) festival in honor of this city's patron saint, the Holy Child whose festivity will be celebrated here on Sunday.
According to Quipot, two more job fairs may take place in March and in June during the observance of the city's charter day and foundation day, respectively.
GSIS pensioners receive pension hike this year
By Alma L. Tingcang (ALT-PIA9/Zambo Sur)
PAGADIAN CITY, January 15 - - About 58,000 old-age and disability pensioners of state pension fund Government Service Insurance System (GSIS) have started receiving the upgraded minimum basic pension of Php5,000 beginning this January. It can be recalled that President Benigno C. Aquino III in his State of the Nation Address last July 2012 announced that all old-age and disability pensioners of GSIS receiving less than P5,000 would receive the new minimum basic pension beginning 2013.
GSIS President and general Manager Robert G. Vergara said that the pension increment forms part of a series of initiatives launched by the state pension fund to provide responsive service to its pensioners. A 2011 study on the situation of senior citizens in the country by Dr. Romulo Virola, Secretary General of the National Statistical Coordination Board called for the need to increase the monthly pension of senior citizens due to rising commodity prices.
Engr. Leoncito S. Manuel, GSIS branch head here said the pensioners also received a Christmas cash gift equivalent to one month current pension in December.
"There are 2,700 old age and disability pensioners in Pagadian City, Zamboanga del Sur and Zamboanga Sibugay who received the upgraded minimum basic pension of P5,000 starting January this year," says Manuel.
PSALM allows electric coops to increase years of contract, but to reduce power supply level this year
By Gideon C. Corgue (JPA/GCC/PIA,Pagadian City)
PAGADIAN CITY, January 14 (PIA) - - The National Power Corporation (NPC) through Power Sector Assets and Liabilities Management (PSALM) Corporation will increase the number of years of contract in all electric cooperatives in Mindanao but will reduce the supply level of demand of contracted energy for this year.
This was recently revealed by Zamboanga del Sur Electeric Cooperative I (ZAMSURECO I) General Manager (GM) Jose Raul Saniel.
Saniel, who was then board of director of Association of Mindanao Rural Electric Cooperatives (AMRECO) now GM, said PSALM proposed to approve AMRECO's request of increasing the number of years of their contract from one (1) year to four (4) years saying that 1 year is too short for them to avail their services and brought anxiety to the electric coops.
"Electric coop managers will always be anxious especially during the expiration date of their contract," Saniel said adding that they are not certain if they could still renew contract with the PSALM.
AMRECO members, Saniel said used to avail only a 1-year contract from PSALM, the state-run holding company which assumed control of NPC's . power plants and where all electric coops used to buy power supply'.
During the recent AMRECO's board of directors meeting in Cagayan De Oro City, Saniel said PSALM has announced that they will renew electric coops' contract provided, however that they will reduce the power supply.
The 18,960 kilowatts provided by PSALM to AMRECO in January 2012 will now become 14,094 kilowatts for this year. On February, from 21,000 kilowatts will be reduced to 12,000 kilowatts, and the worst will be on June, from 19,548 kilowatts it will be reduced to 9,552 kilowatts, Saniel sadly reported quoting PSALM.
Saniel said PSALM's report of power outlook in Mindanao in 2013 has shocked the AMRECO's board of directors.
Saniel said despite PSALM's order to AMRECO to sign a contract with them, they protested the call.
"We (AMRECO) did not sign a contract because if we will do so, this would tantamount to writing a death wish of all electric coops. Instead, the board issued a resolution requesting PSALM to give AMRECO six (6) months leeway to negotiate with them for the retention of power supply enjoyed by the AMRECO in 2012," Saniel declared.
One killed in Pagadian grenade explosion
(ABS-CBNnews.com, from a report by Ronnie Enderes, ABS-CBN News Iligan)
MANILA, Philippines – One person died after a grenade exploded in Purok Esmeralda Bonifacio Extension, San Jose District in Pagadian City on Sunday morning.
Residents said they were sleeping when they heard the blast. When they ran outside their houses, the residents said they just saw a dead man without a left arm, wearing jeans with a gun in one of his pockets.
"Malakas ang putok. Ang mga buhangin tumalsik sa aming mga bubungan kaya nagsilabasan ang mga tao," said resident Gregorio Torot.
No one can identify the blast victim, who is estimated to be between 25 to 30 years old, 5-foot-2 with tattoos in his body.
Authorities said an MK-2 grenade was used in the explosion based on the shrapnels recovered in the blast site.
"We are still conducting an investigation... Probably it was accidentally done by the victim," Police Superintendent Julius Muñez of the Pagadian PNP said.
2 Aman Futures suspects surrender
By Jasmin Romero (with a report from Ina Reformina, ABS-CBN New)
MANILA, Philippines - Two suspects in the Aman Futures scam surrendered to authorities on Friday.
Husband and wife Nimfa Caballero Luna and Fernando Rona Luna gave themselves up to the National Bureau of Investigation (NBI).
Lawyer Virgilio Mendez, NBI deputy director for regional operations, said around 3 p.m. Friday, he received a call from the suspects' lawyers saying the couple wanted to surrender.
"I didn't give too much importance, baka naman bluff lang ito. Nasa office kami ni (Justice Secretary Leila de Lima) and I said 'give us one hour,'" he said.
Mendez said he received another call from the suspects' lawyers that said, "Please fetch us we are just around."
He said the suspects met with De Lima around 6 p.m. and were brought to the office of the NBI director.
The suspects later had their mugshots and fingerprints taken.
The couple refused to speak to the media.
Mendez said the Luna couple, together with 6 other suspects already in their custody, will be transferred to Pagadian pending an advise from the courts.
The Pagadian City Regional Trial Court (RTC) earlier ordered the arrest of officers of Aman Futures Group Philippines, Inc. for the non-bailable offense of syndicated estafa.
Pagadian City RTC Branch 20 Presiding Judge Dennis Vicoy issued the arrest warrant against the Luna couple, Manuel Amalilio, Dhurwen Wenceslao (also known as Dharwin D. Wenceslao and Dhurwin D. Wenceslao), and Donna Coyme.
Aside from the Luna couple and Coyme, the other suspects remain at large.
The order adopted the Department of Justice's (DOJ) finding of probable cause against the accused.
Two cases of syndicated estafa were filed by the DOJ before the Pagadian court on Thursday against the accused for allegedly conspiring to victimize investors through a Ponzi scheme.
The first complaint alleged damages amounting to P46.66 million; the second complaint claimed damages of P43.24 million.
Several other similar complaints against the accused remain pending at the department.
Fernando Rona Luna gave themselves up to the National Bureau of Investigation (NBI).

Lawyer Virgilio Mendez, NBI deputy director for regional operations, said around 3 p.m. Friday, he received a call from the suspects' lawyers saying the couple wanted to surrender.
"I didn't give too much importance, baka naman bluff lang ito. Nasa office kami ni (Justice Secretary Leila de Lima) and I said 'give us one hour,'" he said.
Mendez said he received another call from the suspects' lawyers that said, "Please fetch us we are just around."
He said the suspects met with De Lima around 6 p.m. and were brought to the office of the NBI director.
The suspects later had their mugshots and fingerprints taken.
The couple refused to speak to the media.
Mendez said the Luna couple, together with 6 other suspects already in their custody, will be transferred to Pagadian pending an advise from the courts.
The Pagadian City Regional Trial Court (RTC) earlier ordered the arrest of officers of Aman Futures Group Philippines, Inc. for the non-bailable offense of syndicated estafa.
Pagadian City RTC Branch 20 Presiding Judge Dennis Vicoy issued the arrest warrant against the Luna couple, Manuel Amalilio, Dhurwen Wenceslao (also known as Dharwin D. Wenceslao and Dhurwin D. Wenceslao), and Donna Coyme.
Aside from the Luna couple and Coyme, the other suspects remain at large.
The order adopted the Department of Justice's (DOJ) finding of probable cause against the accused.
Two cases of syndicated estafa were filed by the DOJ before the Pagadian court on Thursday against the accused for allegedly conspiring to victimize investors through a Ponzi scheme.
The first complaint alleged damages amounting to P46.66 million; the second complaint claimed damages of P43.24 million.
Several other similar complaints against the accused remain pending at the department.
Pagadian court orders arrest of Aman Futures owner, others — De Lima
By Mark Merueñas/RSJ, GMA News
A Pagadian City court on Friday ordered the arrest of Aman Futures owner Manuel Amalilio and other officials of the controversial investment firm that allegedly duped 15,000 victims in Visayas and Mindanao into investing P12 billion.
Confirming the information, Justice Secretary Leila de Lima told reporters: "Warrants of arrest issued already vs Amalilio, et al in the Aman cases."
Amalilio was reported to have fled to Malaysia even before the DOJ invesigation on the controversial firm started.
The arrest warrants were issued by Presiding Judge Dennis Vicoy of the Pagadian City Regional Trial Court Branch 20.
On Thursday afternoon, the DOJ filed the syndicated estafa case against the 10 incorporators and employees of the controversial firm.
The move came after a special DOJ special panel concluded in its preliminary investigation that Aman Futures used "false pretenses and fraudulent representations" to lure victims into investing money and causing damage to the complainants in the case amounting to P46,665,069.
Apart from Amalilio, also ordered arrested were Fernando Luna, Nimfa Caballero-Luna, Dhurwen Wenceslao, and Donna Coyme.
"You are hereby comanded to arrest [the accused]... who are said to be at Pagadian City or wherever they may be found... and to bring them before me as soon as possible to be dealt with according to law," Judge Vicoy said in the arrest warrants, addressed to law enforcers.
The warrant must be executed within 10 days from receipt of the arrest warrant. After 10 days, arresting officers shall have another 10 days to make a report.
"The warrant of arrest need not be returned until the accused is arrested, unless sooner recalled by the Court/Judge issuing the same," Vicoy said.
The court also ordered the National Bureau of Investigation to bring to the court "within a reasonable period of time" other accused in the case who are already in the NBI's custody, namely Lelian Lim Gan, Wilanie Fuentes, Nazelle Rodriguez, Eduardo Lim and Lurix Lopez. The court said he will prepare a commitment order for their detention at the Bureau of Jail Management and Penology at Lenienza in Pagadian City
But charges against Aman Futures lawyer Isagani Laluna were dismissed.
"It cannot be denied that his only participation in the whole controversy is being a retained counsel and corporate secretary of Aman Futures. Apart from this, no evidence was submitted to show that he has any involvement in the operation of Aman Futures," the DOJ said in its resolution.
15,000 investors
Among the complainants are Leo Rey Valdez Soria, Quintin Yap, Pasanting, Dennis Ramirez Ceno, Rene Ariel Real, Haide Sacote, and Clyde Rondrique.
The complainants in the case said they invested P26.48 million in the controversial firm, with the promise their investment would be doubled or tripled in theee weeks' or a month's time respectively.
At first, the investors received the promised cash, but the company later started issuing 50-day post-dated checks that bounced for lack of funds, according to the DOJ.
Aman Futures is accused of defrauding investors through a so-called "Ponzi Scheme," in which the firm misrepresents itself as a company engaged in futures trading and lures investors by offering between 20 to 80 percent interest within eight to several weeks.
The National of Bureau Investigation discovered that Aman Futures began operating in the last week of February last year and used the name Aman Futures Trading, identifying itself as a client of Malaysia-based future trading company Okachi (Malaysia) SDN BHD.
In June last year, Aman Futures registered with the Securties and Exchange Commission, but was not authorized to solicit investments from the public, based on its articles of incorporation.
Samuel Co
Pagadian City Mayor Samuel Co, who also earlier filed a complaint against the investment firm, said he formed a team last June to inspect the operations of Aman Futures, and that the team found out that Aman Futures operated under a local business permit to engage in a general merchandise business.
"The inspection team recommended for the cancellation of local business permit issued on April 23, 2012. Thus, I ordered its cancellation on June 18, 2012," he said.
Co said that despite the cancellation of the local business permit, Aman Futures continued to operate "with the overwhelming patronage of the general public." He said he then invited Aman Futures head operator Fernando Luna for a meeting, in which Co gave Luna an ultimatum to submit to the local government the necessary documents "to legalize Aman's operation."
Co also said he could not immediately order a stoppage of Aman Futures operations because the firm operated privately at a rented residential house and that no actual exchange of money happened since transactions were made through bank deposits.
He said he wrote the Sangguniang Panglungsod of Pagadian City to conduct an inquiry on the possible grant of authority for him to close down a business even if it is conducted in a private residence.
His efforts were futile as no one allegedly complained against the operation of Aman at the time.
DOLE Zambo Sur cites SEnA accomplishments
By Alma L. Tingcang (JPA/ALT-PIA9/Zambo Sur)
PAGADIAN CITY, Jan 10 (PIA) -- The Department of Labor and Employment Zamboanga del Sur Provincial Office (DOLE-ZDSPO) have handled a total of 57 Single Entry Approach (SEnA) cases in 2012, according to Fortunato A. Magsayo, Labor and Employment Officer III and SEnA Desk Officer.
SENA is a conciliation-mediation approach of settling issues between management and labor which facilitates an amicable settlement of labor disputes. DOLE assists parties to arrive at a settlement agreement.
It is an administrative approach to provide a speedy, impartial, inexpensive and accessible settlement procedure of all labor issues or conflicts to prevent them from ripening into full blown disputes.
"We provide assessment, evaluation, counseling and conciliation-mediation services before the filing of any labor complaint or dispute," Magsayo explained.
He said a total of 47 workers have received their monetary benefits amounting to P378,144.63 in 2012, having settled 38 cases and disposed 49 labor disputes.
Meanwhile, newly-appointed Provincial Director Lourdes B. Amores, who assumed office on December 1, 2012 vowed to pursue DOLE's vision to provide every Filipino worker full, decent and productive employment and fulfill its mission to promote gainful employment opportunities, develop human resources, protect workers and promote their welfare, and maintain industrial peace.
Bayog-LGU holds 1st Joint MPOC, MDC, MDRRMC meeting for 2013
By Claro A. Lanipa (JPA/BAG/CAL/PIA9)
BAYOG, Zamboanga del Sur, Jan 9 (PIA) –- The local government unit of Bayog conducted its 1st Joint Municipal Peace and Order Council (MPOC), Municipal Development Council (MDC) and Municipal Disaster Risk Reduction Management Council (MDRRMC) meeting last Saturday, January 5, 2013 at Glupa Gulian Agro Tourism Park, Barangay Kahayagan, this municipality.
The officers of the 53rd Infantry Battalion, Philippine Army (PA) gave an update on the citings of New People's Army (NPA) in the area, while the barangay chairmen gave an assessment on the presence of Peace and Development Work Teams (PDWTs) in their respective barangays. Other related activities were also tackled during the meeting.
It can be recalled that last year, the 53rd IB, PA trained and organized the PDWTs composed of 150 armed personnel and on August 13, 2012 these personnel were deployed in the different barangays in the municipality. The primary purpose of which is to help minimize insurgency problem in the area and it is also in line with AFP's Internal Peace and Security Plan code-name "OPLAN BAYANIHAN."
Meanwhile, Engr. Jeremias Florida, Municipal Development Coordinator also gave an updates on the implementation of the KALAHI-CIDDS projects of the 20 identified barangays of the municipality.
On the other hand, Municipal Disaster Risk Reduction Management Officer Abraham Capayas, urged all Barangay Chairmen to really set aside 5% of their 2013 budget for calamity fund.
Capayas also advised the chairmen to establish a nursery in their respective barangays for them to plant trees and purchased necessary equipment for calamity preparedness such as radio transceivers and flood early warning system like water level marker and rain gauge.
Some 80 participants led by Mayor Leonardo Babasa, Jr., SB Member Celso Matias, department heads, NGAs, NGOs, barangay chairmen and some invited residents attended the meeting.
Raps vs Pagadian mayor forwarded to Ombudsman
By Edu Punay (The Philippine Star)
MANILA, Philippines - The Department of Justice (DOJ) bared yesterday that the charges filed against Pagadian City Mayor Samuel Co by an investor who was duped in the P12-billion investment scam of Aman Futures Group Phils. Inc. have been forwarded to the Office of the Ombudsman.
Senior Assistant State Prosecutor Edna Valenzuela, head of the special panel handling the different sets of syndicated estafa complaints against businessman Manuel Amalilio and other Aman employees, confirmed that the complaint was filed by Zaalica Adiong against Co and City Treasurer Flornina Gerona.
"We have forwarded it to the Ombudsman because the allegations in the complaint involved performance of their official duties as public officials," she told The STAR.
In her complaint received by the panel last Dec. 4, Adiong alleged that Co issued a permit in July last year that provided a cloak of legality for the operations of Aman and helped the trading firm convince more investors.
"For quite sometime Aman conducted its illegal operations without the necessary permit from the mayor's office of Pagadian City. However, on July 27, 2012 Mayor Samuel Co issued a temporary permit to Aman despite knowing fully well that the firm does not have a secondary license that is necessary for its operations, which was collecting cash investments from the public," she said.
"That paved the way for Aman to conduct its operations in Pagadian City with a semblance of legality," it added. Headlines ( Article MRec ), pagematch: 1, sectionmatch: 1
Adiong, who lost P3.2 million to the Ponzi-type scam, said Co's link to Aman became clearer when the mayor allegedly tried to offer an amicable settlement when Aman collapsed.
She said Gerona represented the mayor in collecting investments for Aman. She submitted as proof receipts corresponding to her investments signed by the city treasurer.
The complainant also named as respondent a certain Haide Sepada, Co's staff stationed at his house in Tiguma.
Prosecutor Valenzuela, however, said their panel would handle a separate complaint against Co and his wife Pricilla Ann that was filed by other investors that include businessman Samsodin Ala, fire officer Fabian Tapayan Jr. and government employee Norolhaya Taha.
Tapayan claimed in his affidavit that Co personally received investments from victims.
He corroborated an earlier statement of Aman financial manager turned witness Ma. Donna Coyme that the mayor even distributed checks to some investors.
"We will handle complaints that alleged actions of the mayor (were) in his personal capacity," she stressed.
Co already admitted he had tried to legitimize operations of Aman.
In his affidavit submitted to the DOJ last Dec. 17, he said he met with Aman president Fernando Luna and asked for several documents "to legalize Aman's operation."
Co, whose bank accounts were frozen by the Court of Appeals last month after investors implicated him in the scam, had revealed that Amalilio even visited him in his office at the Pagadian City Hall in July and briefed him about the investment firm.
Amalilio, according to the mayor, submitted a certificate of incorporation from the Securities and Exchange Commission to prove that Aman was a duly registered firm.
"If only to protect the investing public of their considerable investments, during the interim of the submission of the required secondary permit, the Permits and Licensing Division recommended for the issuance of a temporary permit valid only for 60 days," Co claimed.
The mayor, who himself filed a complaint against Aman, admitted investing with Aman after that meeting with Amalilio.
He said he had invested P3,266,700 in Aman Futures under the account name Bo's Coffee on Sept. 11 with interest of 58 percent after 17 days. He made another investment the following day under the account name Max's Chicken with an amount of P3,205,500 with a 60-percent interest after 17 days.
His affidavit showed his investments with returns worth P42 million, including personal and pool investments from relatives and friends.
Tricycle operators, drivers to celebrate TOD day on Jan. 10
By Gideon C. Corgue (JPA/GCC/PIA,Pagadian City)
PAGADIAN CITY, January 7 (PIA) - - Over 2,850 tricycle operators and drivers (TOD) are expected to converged at Plaza Luz on Thursday, January 10 to celebrate the 5th TOD day.
City councilor Arnold Gavenia, chairperson of motorized tricycle franchising and regulatory board (MTFRB) said the celebration is in accordance with city ordinance No. 2k8-267 dated January 8, 2007, "an ordinance declaring January 8 every year as tricycle operators and drivers day.
Gavenia said this year's celebration was moved to on January 10 since the committee is very busy doing preparations for the celebration.
Gavenia said the city government has recognized the significant contributions of tricycle operators and drivers to the economy.
"With this one day celebration, we will let them feel that they are important people in our society," Gavenia said
"Our tricycle drivers are considered tourism front-liners. They helped promote our tourism industry by interacting with foreign and domestic guests once they have these visitors as their passengers," Gavenia added.
Gavenia said the city government has lined up several activities to mark this year's celebration to include a motorcade, a short program at Plaza Luz stage; raffle draw, parlor and bingo games by SMART communications company; and in the evening, a live band from the local singers and a modeling presentation from the local beauties, and a fellowship party with their family.
Tricycle is the old and unique mode of transportation in the city.
Visual arts festival goes to Pagadian City
(Manila Times)
The Philippine Visual Arts Festival (PVAF), the flagship project of the National Commission for Culture and the Arts' (NCCA) National Committee for Visual Arts, will be showcased at Pagadian City in
Mindanao from February 21 to 25. This is a program of the NCCA for the Philippine Arts Festival in lieu of the National Arts Month this February.
Different visual artists from all over the country will gather and celebrate the richness of Philippine visual arts. Various works from established and emerging visual artists will be exhibited during the four-day festivity.
Enthusiasts, children and interested fellows will have a chance to participate in this year's activities of PVAF such as art workshops, tours, mural paintings, competitions and interactions with practicing visual artists.
Talks and lectures about the pressing issues that concern the artists of Mindanao will also be tackled during the festival. PVAF is headed by visual artist Nemesio "Nemiranda" Miranda.
PVAF 2013 will also be a festival for the country's visual artists as they exchange ideas and talks among each other. The festival also has a lot of activities in store for participating artists such as art sale, tours and parade, among others.
Last year, the PVAF was successfully held in Angono, Rizal where great Filipino artists came such as National Artist for Visual Arts Carlos "Botong" Francisco and National Artist for Music Lucio San Pedro.
Bus crashes on mountain in Zambo amidst heavy rain caused by "Auring"
(PNA), GHG/TPGARCIA/UTB
ZAMBOANGA CITY, Jan. 5 (PNA) -– Thirty-two passengers escaped unscathed when the inter-provincial bus they were riding crashed on a mountain amidst heavy downpour brought by tropical storm "Auring," a police official reported Saturday.
Police Station 2 commander Chief Insp. Ricardo Garcia said the incident took place at around 5 a.m. Friday in Sitio Calanasan, Barangay Quiniput, 44 kilometers east of this city.
Investigation showed that the driver lost control of the bus causing the left front and rear tires to fall into a canal while negotiating a curve and crashed on the mountain side.
The road, although paved, was slippery due to heavy downpour brought about by tropical storm Auring, Garcia said.
Garcia said the incident occurred when the bus was on its way to the terminal some 3.4 kilometer east of this city from Pagadian City, Zamboanga del Sur.
Aside from Zamboanga City, several areas in Zamboanga Peninsula experienced heavy downpour which started on Thursday until Friday when tropical storm Auring hit Mindanao.
New Year celebration in ZamboSur generally peaceful - ZSPPO
By Gideon C. Corgue (JPA/GCC/PIA,Pagadian City)
PAGADIAN CITY, January 4 (PIA) –- The recent celebration of New Year was generally peaceful, this was disclosed by Zamboanga del Sur Police Provincial Office (ZSPPO) Assistant Provincial Director for Operations Supt. Jalilul Bandahala.
Bandahala said the successful celebration was attributed to the intensified nationwide campaign against prohibited fire-crackers and indiscriminate gun-firing following the orders of the PNP chief Director General Alan Purisima.
Bandahala said 33 boxes of banned firecrackers were confiscated by the joint team of Firearms, Explosives, Security Agencies and Guard Section (FESAGS), Provincial Public Safety Company (PPSC), and personnel of Pagadian City PNP a day before the celebration of New Year.
The successful minimizing of Yuletide casualties and injuries this year was also due to the cooperation of civilians. "Without civilians' cooperation, the PNP cannot fulfill its mandate of reducing the fire-crackers related-incidence and indiscriminate gun firing," he added.
Bandahala said he did not receive any reports or complaints about policemen firing their guns unnecessarily during the holiday season. "These shows that our men are professionals in terms of discipline and loyalty of their service," he concluded.
Business One-Stop Shop opens at C3
By Alma L. Tingcang (JPA/ALT-PIA9/Zambo Sur)
PAGADIAN CITY, Jan 3 (PIA) -- The Pagadian-Zamboanga del Sur Chamber of Commerce and Industry Foundation Inc. (PCCIFI) initiated the establishment of a " One-Stop Shop" that will help facilitate the smooth flow of the Business Permits Licensing Renewal Process.
PCCIFI President Mercedes Lourdes S. Quisumbing said this endeavor is in close partnership with the local government unit of Pagadian City through the support of Mayor Samuel S. Co .
Quisumbing said the "one stop shop" was set-up at the ground floor of the City Commercial Center (C3) where it started serving the public since yesterday (January 2), and services will go on till January 31.
"This would be very helpful and convenient to businessmen who will be renewing their business permits, offering a more spacious venue and gathering the concerned departments and agencies in one place," Quisumbing explained.
In previous years, businessmen would flock to the City Hall for the renewal and processing of their business permits. It was observed however that the place would be so crowded, hence, the suggestion to have a more spacious area for such an activity was supported by Mayor Co.
With the shortened time on the processing, business will not be hampered thereby providing better service to the people.
Change.org makes a difference in Zamboanga
By Nikko Dizon (zambopen)
MANILA, Philippines–Change.org founder Ben Rattray was struck by one particular petition that appeared on the popular petition website—the one about a collapsed wall beside a school in a remote Zamboanga del Sur town that posed an absolute danger to the pupils.
It was posted by an online group of young people called Checkmyschool.org in October 2012. It gathered nearly 3,000 signatures, enough to send officials of the Department of Education (DepEd) scrambling to inspect what came to be called the "landslide wall" at Otto Lingue National High School.
Sen. Pia Cayetano was sufficiently roused to provide the funds for the repair of the wall. The local government of Pagadian City came out vowing to protect the students.
The ripple effect of the change that every successful petition on Change.org brings is what excites and inspires Rattray, 32, who was chosen by Time Magazine as one of the world's 100 most influential people in 2012 because of how the social media platform that he founded has revolutionized the way people campaign for political or social change.
"In many ways, [the landslide wall] is a very small victory but it is illustrative of what is possible not in one town or city but in two and then in 10 and dozens and hundreds and it starts to facilitate better communication and accountability from everyday citizens and local governments," Rattray told reporters during a recent visit to Manila.
Petitioning for change is not new to Filipinos. Rattray himself noted that the Philippines has done it collectively not just once but twice through the Edsa People Power Revolutions.
While taking to the streets in protest actions is still the norm in the country, online social activism is quickly spreading among Filipino netizens.
This doesn't surprise him, said Rattray, considering that the Philippines is reportedly the social media capital of the world.
Change.org in the Philippines started with 27,000 users in April this year and quickly jumped to over 300,000 today, with at least 350 active petitions, said Christine Roque, the campaigner for Change.org Pilipinas.
These include a call to oust Sen. Tito Sotto for alleged acts of plagiarism; a nuclear research specialist asking the government for the release of their benefits this Christmas; the People for the Ethical Treatment of Animals (Peta) asking Agriculture Secretary Proceso Alcala to transfer Mali, the elephant at Manila Zoo to a sanctuary in Thailand; 14-year-old Jann Ericko Medina's call for Sen. Edgardo Angara to amend the cybercrime law; a campaign to put up bike lanes in Metro Manila; and a call to President Aquino no less to save the former home in Laguna of national hero Jose Rizal's mother.
Aside from the "landslide wall" triumph, Change.org Pilipinas can claim victories in the revocation of the hijab (Muslim veil) ban of a Zamboanga City school; performer Sting deciding to transfer the venue of his Manila concert from the SM Mall of Asia to Araneta Coliseum in protest against the cutting of trees in SM Baguio; and the holding of the 2013 Palarong Pambansa in Negros Oriental.
Change.org has released an infographic worldwide that features the "landslide wall" victory alongside that of the parents of murdered American teenager Trayvon Martin and a call for Seventeen Magazine to stop "photoshopping" its models as significant examples of advocacies to be found on the website.
There are many other "small victories" that Change.org has seen worldwide—from India to South Africa to the United States to South America.
All these petitions, according to Rattray, are a "massive number of small movements that begin from the ground up."
"People don't see issues as abstract entities at the national level. They see how they impact real people's lives and build solidarity … [which] cross borders and boundaries that traditionally exist, between rich and poor, north and south and between one country or another," he said.
Overall, the petitions brought to Change.org, the world's largest online petition site with 25 million users, are mostly about human rights issues.
Rattray attributes this to the empowerment that social media platforms like Change.org give people.
"It's that people don't feel empowered and when they do feel empowered through social media platforms like Change.org, they engage in ways that you almost never expected. It dramatically increases; every campaign that wins generates more campaigns that generate more wins and ultimately, you have this virtual cycle of civic participation and activity," he said.
According to Rattray, social media allows the democratization of power, such that people are able to "elevate their existing interest and I think when you feel you can make a difference and you feel empowered, you start to take on more important issues."
"And the reason people don't is when they feel they can't make a difference," he said.
Change.org also encourages people to "think not just about national politics but daily change," he said.
"The first thing we recommend people to do is actually start with local, specific, achievable objectives, which is some of the most important," he said.
Already a user-friendly online site, Change.org uses the vernacular in all the countries in which it is available. In the Philippines, Roque has translated to Filipino the main texts to be found on Change.org.
Rattray, the second of five children, did not have a background in activism before he launched Change.org a few years ago.
He was a Stanford University and London School of Economics graduate whose great dream was to become an investment banker on Wall Street.
Then one day, his younger brother revealed that he was gay and that he had suffered from the trauma of discrimination.
"When he came out as gay, it was sort of a shock for me and for a moment, frankly, of shame," Rattray said. He told Time Magazine that he himself had made fun of homosexuals when he was in high school.
"He had personal struggles but didn't feel empowered to take those personal passions to advance a wider sense of justice that other younger people are suffering from discrimination and bullying because they're gay," Rattray said of his brother.
His brother's experience prompted Rattray to develop Change.org. His introduction to Facebook in 2005 gave him the idea of how potent social media could be.
Today, Rattray's brother is actively involved in LGBT (lesbian, gay, bisexual and transgender/transsexual) advocacies.
Change.org was by no means an overnight success. It took a while before online activists and the media took notice of the site.
Today, Rattray himself has become the No. 1 endorser of Change.org.
He was named by a US online business magazine as one of the world's sexiest CEOs and The New York Times has cited him as one of Silicon Valley's most eligible bachelors. Rattray calls such accolades a "distraction" but accepts them only if they would help his organization. His mother, though, is over the moon about them, he said.
Rattray believes that it is the effect of shaming people, companies or even governments that makes online activism effective and gets the "targets of the complaints" to act on them, or at the very least provide some explanation.
Aman scam raps filed this month?
By Hector Lawas
GOVERNMENT prosecutors may come up on January 4 with a resolution on the criminal charges filed against fugitive pyramiding leader Manuel Amalilio.
A member of the special Justice Department panel, which is conducting the preliminary investigation into the syndicated estafa suits Amalilio and his men are facing, revealed this yesterday. Prosecutor Mark Roland Estepa said they considered Amalilio's failure to attend the hearings and submit counter-affidavit as a waiver of his right to answer the charges.
"As far as the panel is concerned we gave everyone the chance to submit their counter-affidavits and in fact almost all respondents complied. If he (Amalilio) did not appear despite ample opportunity accorded to him, he has waived his right (to submit counter-affidavit)," he said in an interview.
The panel concluded two hearings last Nov. 27 and Dec. 27 and one in Pagadian City, where most complainants and respondents reside.
Amalilio, who is reportedly in Kota Kinabalu in Malaysia, failed to appear in any of the hearings to answer the charges against him.
Earlier, Justice Secretary Leila de Lima admitted that there had been "slight delay" in the resolution attributed to the delay in the filing of answers by Fernando Luna, nominal president of Aman and reportedly Amalilio's right-hand man, and his wife Nimfa.
But she said the pace of the hearings in this case was relatively faster than the earlier syndicated estafa complaints investigated by the DoJ.
Also, Estepa explained the delay would benefit the eventual prosecution of the case since due process would no longer be an issue the respondent can raise in court.
"We need to provide respondents their right to due process. In fact, the earlier resetting of hearing was agreed upon by the complainants themselves," he stressed.