Zamboanga del Sur News February 2014
Jump to navigation
Jump to search
→ → Go back HOME to Zamboanga: the Portal to the Philippines.
A | B | C | D | E | F | G | H | I | J | K | L | M | N | O | P | Q | R | S | T | U | V | W | X | Y | Z
Create Name's page
Regions | Philippine Provinces | Philippine Cities | Municipalities | Barangays | High School Reunions
---
Province of Zamboanga del Sur - Archived News of Zamboanga del Sur
---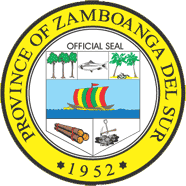 Seal of Zamboanga del Sur Province
Interactive Google Satellite Map of Zamboanga del Sur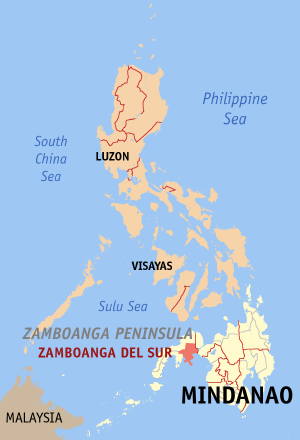 Zamboanga del Sur Map Locator

Municipalities within Zamboanga del Sur

Provincial Capitol of Zamboanga del Sur

Provincial Capitol of Zamboanga del Sur, Santo Niño, Pagadian city
Dietary supplement is a product that contains vitamins, minerals, herbs or other botanicals, amino acids, enzymes, and/or other ingredients intended to supplement the diet. The U.S. Food and Drug Administration has special labeling requirements for dietary supplements and treats them as foods, not drugs.
---
---
Manufacturers and distributors of dietary supplements and dietary ingredients are prohibited from marketing products that are adulterated or misbranded. That means that these firms are responsible for evaluating the safety and labeling of their products before marketing to ensure that they meet all the requirements of DSHEA and FDA regulations.
Lapuyan Falls: The favorite haunt of the fair Subanen maidens of Sitio Baga and all its neighboring areas, usual meeting place with many a young country swain in some secluded cavern beneath the rocky forest lane.

Lakewood, Zamboanga del Sur, Philippines

Village of Pedagan
Wars of ancient history were about possessions, territory, power, control, family, betrayal, lover's quarrel, politics and sometimes religion.
But we are in the Modern era and supposedly more educated and enlightened .
Think about this. Don't just brush off these questions.
Why is RELIGION still involved in WARS? Isn't religion supposed to be about PEACE?
Ask yourself; What religion always campaign to have its religious laws be accepted as government laws, always involved in wars and consistently causing WARS, yet insists that it's a religion of peace?
WHY??
There are only two kinds of people who teach tolerance:
The Bullies. They want you to tolerate them so they can continue to maliciously deprive you. Do not believe these bullies teaching tolerance, saying that it's the path to prevent hatred and prejudice.
The victims who are waiting for the right moment to retaliate. They can't win yet, so they tolerate.

Lintugop, Aurora
Pagadian City, Zamboanga del Sur

Provincial human resource management office of santo niño pagadian city

Civil Service Commision office in santo niño pagadian city
Pagadian City police launch operation to rescue engineering student
(PNA), FPV/TPGJR/HIROHITO D. CADION/UTB
PAGADIAN CITY, Zamboanga del Sur, Feb. 28 (PNA) -- The police have launched an operation in a bid to rescue an engineering student of the Southern Mindanao College (SMC) seized by gunmen, believed to be kidnappers, late Thursday in this city.
Local police chief Supt. Glenn Dulawan said Friday the operation to rescue the victim, Stephen Tan, was launched jointly with the Provincial Public Safety Battalion (PPSB) and with the military forces.
Dulawan said Tan, 19, was seized around 9:30 p.m. Thursday by gunmen while he was with his classmates in front of the Philippine Health Insurance Corporation (PhilHealth) office along Cabrera Street, this city.
Dulawan said the suspects, armed with high-power firearms, have forced the victim to board a Sports Utility Vehicle (SUV) with registered plate number KJS-723 that fled towards east direction from the crime scene.
However, Dulawan said the victim's relatives have reported the incident three hours after the incident.
The family of Tan owns a resort in Barangay Mahayahay, this city.
Dulawan said they are checking the ownership of the suspects' getaway vehicle while the troops are tracking down the whereabouts of the victims.
Suspect on Pagadian City Shooting Incident Arrested
By PCINSP ARIEL T HUESCA (With report from PO2 Jonas D. Macasa Jr., RPIO9)
Last February 23, 2014 at Purok Smith, Barangay San Pedro, Pagadian City, Zamboanga Del Sur, a victim identified as PO1 Wenrite Padayhag, PNP member assigned at Pagadian City Police Station was shot several times by the suspect John Modapil y Alpad, 35 years old, resident of Purok Saudi Islam, Barangay Muricay, Pagadian City with the used of caliber 45 pistol. Investigation conducted by Pagadian City Police Station disclosed that said PNP personnel has responded on the alleged illegal discharge of firearm that took place at the said place, upon his arrival of the place of incident, said victim was suddenly shot several times by same suspect of illegal discharge of firearm. Fortunately, PO1 Wenrite Padayhag was not hit and was able to take cover and return fire while suspect immediately fled to unknown direction after the incident. Immediately, a joint hot pursuit operation were conducted by personnel of Zamboanga Del Sur Provincial Public Safety Company and Regional Public Safety Battalion 9 that resulted to the arrest of said suspect and confiscated from him were the following: One (1) caliber 45 pistol ARMSCOR; One (1) live ammunition; and one (1) magazine and also recovered from the crime scene; Three (3) fired cartridge case of same caliber. Suspect sustained two (2) gunshot wounds on his right thigh and right ankle and was brought to Zamboanga Del Sur Medical Center for medical treatment and subsequently brought to Provincial Crime Laboratory for paraffin examination. Suspect is now temporary detained at Pagadian City Police Station locked-up cell while an appropriate case is now being prepared for filing in court against him.
Physical injury complaint up vs Pagadian mayor
By Bong Garcia
OFFICIALS of the Zamboanga Sibugay athletic delegation have filed a complaint of physical injury against Pagadian City Mayor Romeo Pulmones, the police said Wednesday.
Zamboanga Peninsula police information officer Chief Inspector Ariel Huesca said the complaint against Pulmones stemmed after the official allegedly slapped and punched an athlete of Zamboanga Sibugay after a basketball game.
Huesca said the incident took place Tuesday after a basketball game at the Dipolog City Sports Complex between Zamboanga Sibugay and Pagadian City in the ongoing Zamboanga Peninsula Regional Athletic Association (ZPRAA) meet.
The complainants are Zamboanga Sibugay Secondary Athletic Manager Eleone Diocares, Secondary Head Coach Dioscoro Escala, Secondary Basketball Boys Coach Junito Gadayan, Secondary Training Director Henry Siaron, and the victim, Julius Marcera Jr. y Atilano, 16, a 4th year student of the National High School in Siay, Zamboanga Sibugay.
Initial investigation showed Pulmones went down to the basketball court area together with more or less 10 unidentified companions and without any sufficient reason got mad, shouted, and scolded the technical and officiating officials, Huesca said.
Huesca added that an unidentified trainer of the Elementary Basketball Boys team of Pagadian City approached Marcera and subsequently grabbed his backpack and right after Pulmones allegedly slapped the athlete hitting at the back of his head.
The unidentified trainer of Pagadian City team also punched Marcera hitting the victim on the left side of his face, Huesca said.
He said the Dipolog City Police Station Mobile Patrol Team 1 led by Senior Police Officer 2 Henry Bilas pacified the incident to prevent further trouble.
He said the group of Pulmones left the playing venue after the incident.
Efforts to reach Pulmones to get his statement concerning the incident proved futile.
However, a reporter based in Pagadian City said that Lea Agonoy of the Pagadian City Government information office said Pulmones refused to comment about the incident.
DepED-9 holds 3rd IPEd stakeholders' forum in Pagadian City
By Franklin P. Gumapon
PAGADIAN CITY – To achieve effective and meaningful education for indigenous peoples (IPs) in the region, tribal leaders, national government agencies (NGAs), non-government organizations (NGOs), education officials and other stakeholders have for the third time converged here to synchronize and coordinate programs and services in support of IP education in the area.
Points of collaboration between and among stakeholders in promoting IP education were identified in a series of workshops during the two-day IPEd forum held on Feb. 20-21 at the Bay Plaza Hotel here.
Dr. Eugene Penales, elementary education chief of the Department of Education (DepED)-9, emphasized that IPEd subscribes to the rights-based approach which is anchored on these three principles: participation, inclusion and empowerment.
Doctor Penales also urged the different NGAs to always include the indigenous cultural communities (ICCs) in the implementation of their respective programs and projects.
Representatives from the Department of Agrarian Reform (DAR) and Technical Education and Skills Development Authority (TESDA) have presented that their offices have projects and services that cater to IPs.
Dr. Reynaldo Ortiz of the Rotary Club of Pagadian also assured the DepED of the club's commitment to IPEd saying that supporting education is one of the major programs pursued by the group.
The other five programs of the Rotary Club are promoting peace, fighting diseases, providing clean water, saving mother and child and improving local economy.
It can be recalled that the DepED had issued Department Order No. 62 s. 2011 aimed at recognizing, protecting and promoting the rights and welfare of ICCs and IPs.
SEAFDEC provides technical assistance to seaweed farmers in Zambo. Sur
By Gideon C. Corgue
PAGADIAN CITY – Researchers from Southeast Asian Fisheries Development Center (SEAFDEC) in Iloilo City recently visited the coastal municipalities of Zamboanga del Sur's first district to conduct a study on seaweed farming industry in the area.
Maria Ravilla T. Luhan and Evelyn Grace Ayson SEAFDEC's Seaweed Ecology and Breeding and Seed Production of Marine Fish visited the municipalities of Labangan and Tukuran as well as this city upon the invitation of first district representative Victor Yu to conduct a two-day consultative meeting with the seaweed farmers at the Dynasty Beach Resort, Lower Bayao, Tukuran to draw up measures to help out the marginal seaweed farmers.
Yu said seaweed farmers in the first district have been producing less due to climate change and the "ice-ice" or whitening disease that hits several seaweed farms.
It can be recalled that seaweed farming provides a source of livelihood to thousands of families living in the coastal areas who are directly involved in the production, trading and exporting said product in Mindanao.
Yu said the government is coming up with certain solutions to address the concerns of the seaweed sector. "With the technical assistance of SEAFDEC, we are coming up with productivity enhancement techniques through the adoption of seaweed tissue culture technology, etc," he added.
Yu said he wanted to increase not only the production of seaweeds but also of fishes in the area.
Meanwhile, Roel Dela Torre, member of Small 'Likum-Likum' Fisherfolk Association of Pagadian City said he was happy that the researchers provided them with the necessary knowledge in the production of seaweeds saying that it can help improve the standard of living of local farmers.
Ex-Paganini mayor, wife enter not guilty plea in Aman scam
By Roel Pareño (The Philippine Star)
ZAMBOANGA CITY, Philippines – Former Pagadian City mayor Samuel Co and his wife Prescilla Ann had expressed hope they would be granted bail, as they pleaded not guilty in the syndicated estafa case filed against them in connection with the multibillion -peso investment scam of the Aman Futures.
Co and his wife arrived in Pagadian City Thursday morning from Manila under tight security provided by agents of the National Bureau of Investigation (NBI) backed by the military and the police.
The couple, accompanied by their lawyer Percendo Puloyapoy, was brought to the sala of Judge Felix Rodriguez where they entered the not guilty plea.
The Cos filed a motion for bail even as the charges of syndicated estafa is a non-bailable case.
Citing security reason, they asked to be detained at the NBI headquarters in Manila pending resolution of their case.
The couple expressed confidence the charges against them would be dismissed citing lack of evidence.
They stayed overnight at the NBI office in Pagadian and were flown back to Manila Friday morning. They will return to Pagadian for the hearing on April 11 and 12.
Wounded dolphin treated in Zamboanga del Sur
By Roel Pareño (philstar.com)
ZAMBOANGA CITY, Philippines - A badly injured adult dolphin was rescued by the fisher folks, police and Bureau of Fisheries and Aquatic Resources (BFAR) in the waters of Dumangguilas Bay, Zamboanga del Sur, according to an official.
Chief Inspector Ariel Huesca, spokesman of Police Regional Office 9 (PRO), said the bottlenose dolphin was spotted drifting off the waters in the vicinity of sitio Asinan, Margos Thursday afternoon.
The elements of the Margos Municipal police led by Senior Inpsector Jonathan Presto Lladoc and BFAR technician with the fisher folks conducted rescue operation and brought the wounded sea mammal near the wharf for medical treatment.
The dolphin, measuring three meters long with a width of two meters and weighed about 1,000 pound, sustained injuries on its belly and forehead which they believed to be caused by a propeller blade.
The dolphin will be palced under medication before its release to the high seas once its wounds are healed and its condition is stable, according to the BFAR technician in the area.
P14-M cocoa production to boost Zambo farmers
(PNA)
THE Department of Agrarian Reform (DAR) and Kennemer Foods International Inc. (KFI) embarked on a P14-million cacao production to provide farmers in Zamboanga Del Sur access to global markets for cocoa and arm them with new technology to boost their income and develop sustainable agribusiness enterprise.
Provincial Agrarian Reform Program Officer II (PARPO) Arturo N. Soria said the business venture will initially cover 200 hectares of lands in Midsalip, Zamboanga del Sur for a period of 10 years to assist the private sector to have a steady supply of cacao beans.
"The lands to be used are managed by agrarian reform beneficiaries (ARBs), who are members of Midsalip Farmers Multi-Purpose Cooperative (MIFAMCO), the proponent cooperative in the said project," he added.
"The KFI will market all the harvested cocoa beans they purchased from the ARBs, who will be provided, by the same organization, with technology as well as high quality planting materials, farm inputs, trainings and technical consultancy," Soria said.
Soria added that the KFI will fund MIFAMCO to extend cocoa production loan to potential producers for the purchase of cocoa seedlings.
KFI is an international organization, producer and marketer of food and agricultural products. The company specializes in growing and trading high quality fermented cacao beans.
It is committed to rural development as their products encompass complete agricultural value-chain from planting materials, training and agri-technology.
Beneficiaries Development Coordination Division Chief Josephine Sisican said this endeavor will capacitate the involved stakeholders, especially the ARBs' economic activities.
"The DAR will continue to provide agricultural facilities in the area to empower the farmer beneficiaries and oversee the implementation of the project," she added.
MIFAMCO Chairman Andres Rondrique said he is positive that this partnership would launch the growth of cacao industry in Region IX starting in Midsalip.
Geo-hazard map important, says Zambo. Sur guv
By Gideon C. Corgue (PIA9)
PAGADIAN CITY – Geo-hazard map is very important; it shall not be taken as joke.
Thus declared Zamboanga del Sur Governor Antonio H. Cerilles during the hazard maps turnover ceremony, orientation and briefing conducted by the National Disaster Risk Reduction and Management Council (NDRRMC) and the Office of Civil Defense (OCD) at Alindahaw Hotel here over the weekend.
Governor Cerilles, the event's guest speaker, said: "With the said map we can easily identify areas in the country which are susceptible and vulnerable to various geologic hazards. It will also help provide information to stakeholders in order to mitigate the impact of disasters such as landslide, flood, etc."
Cerilles urged the local government units (LGUs) to be serious about urban planning to address disaster-related problems in their respective areas.
He also challenged the participants to do their fundamental duties to save lives of the people.
"Some of you are working for the LGUs and for national government agencies (NGAs). We have one common obligation, that is the presence of the government to save lives," said Cerilles to the municipal mayors, municipal disaster risk reduction and management officers, and municipal planning development coordinators.
"The presence of government [requires] doing our job. If we are just going to look at it and just be in 'Ningas cogon', many people would suffer from disasters and we could not save their lives," Cerilles explained.
National Disaster Risk Reduction Services chief Lenie Duran-Alegre said the flood hazard and rain-induced landslide hazard maps are distributed to the LGUs.
Alegre said hazard maps are not only for planning but for prevention, mitigation and response purposes. "In the event the disaster will happen in your place, you can use these maps for recovery and rehabilitation," Alegre explained.
Alegre said the natural disasters that are happening in our country today are becoming bigger and frightening, affecting many regions.
"The supertyphoon 'Yolanda' that hit the Visayas region had caused unimaginable damage to thousands of lives and millions worth of properties," Alegre said.
Alegre encouraged the participants to unite and help each other saying that "no local government can cope up with its own when natural disasters strike."
Bayog to conduct capability enhancement training for barangay officials
By Claro A. Lanipa (FPG/CAL/PIA9 with reports from Bernadine A. Gabawan)
BAYOG, Zamboanga del Sur, Feb. 19 – The municipal government here is slated to conduct a four-day Barangay Defense System Capability Enhancement Course (BDSCEC) for barangay officials starting today, Feb. 19.
The said training will be conducted in six batches with barangay chairmen, chairpersons of the committee on peace and order, members of the Barangay Emergency Response Team (BERT), Barangay Monitoring Action Team(BMAT) and Barangay Tanods as participants.
Mayor Leonardo Babasa Jr. said one of the objectives of this training is to impart knowledge and skills to the participants concerning information gathering and reporting to combat all forms of terroristic and illegal activities such as illegal drugs, illegal gambling, extortion, insurgency and others in their respective barangays.
The participants will also be trained on disaster relief and rescue operations. They will be equipped with the necessary knowledge and skills to be employed before, during and after any emergencies.
Aside from the Mayor's Office and the Municipal Disaster Risk Reduction and Management Office (MDRRMC), the Armed Forces of the Philippines (AFP) represented by the personnel of the 44th Infantry Battalion, Philippine Drug Enforcement Authority (PDEA), Philippine National Police (PNP), Bureau of Fire and Protection and the Rural Health Unit (RHU) are also supporting the said training.
IP education stakeholders' forum set on Feb. 20-21 in Pagadian City
By Franklin P. Gumapon (PIA9)
PAGADIAN CITY – In keeping with the government's goal to strengthen the educational program for the country's cultural minorities, the Department of Education (DepED)-9 is slated to hold a forum with the stakeholders on Feb. 20-21, 2014 at the Bay Plaza Hotel this city.
The two-day activity aims to provide the Indigenous People (IP) community representatives a venue to work on addressing/resolving IP education issues and concerns. It also seeks to come up with certain guidelines on partnerships between and among IP communities and other private-public stakeholder groups, and to discuss ways to concretize understanding of Indigenous Knowledge Systems and Practices (IKSPs) and Indigenous Learning System (ILS) among stakeholders.
It can be recalled that DepED-9 had already met with the IP stakeholders in November last year to initially discuss the ISKPS and ILS among IPs in the region.
Expected to attend the said forum are IP community/tribal leaders, representatives from national government agencies (NGAs), local government units (LGUs), non-government organizations (NGOs) and other civic organizations.
In Zamboanga Peninsula, the IPs are composed of Subanens, Kalibugan, Samal, Yakan and Badjau. The Subanens are the largest tribal group in the region whose communities straddle the provinces of Zamboanga del Norte, Zamboanga del Sur, Zamboanga Sibugay and Misamis Occidental.
Pagadian mayor to newlyweds: Remain faithful to your spouses
By Gideon C. Corgue (PIA9)
PAGADIAN CITY – "Marriage is not a food that is eaten when tasty and thrown away if it's not," Mayor Romeo Pulmones told the 66 couples who availed themselves of the free mass wedding held here on Friday, Valentine's Day.
Mayor Pulmones, who served as solemnizing officer of the 2014 "Kasalan ng Bayan" conducted at the City Commercial Center, encouraged the couples to remain faithful to each other as "marriage is a social contract and is sacred." He also urged them to promote mutual understanding, share ideas and responsibilities to strengthen family bonding.
City Local Civil Registrar Leonardo Acorda said the Kasalan ng Bayan, which is an annual activity of the city government held every Valentine's Day, is designed to help make unmarried couples' union legitimate.
A total of 66 couples who have been cohabiting for years exchanged marriage vows in last Friday's mass wedding.
Acorda said the number of couples of this year's mass wedding was down by 63 from last year's 129 pairs.
Meanwhile, Dr. Adelaida Cuarte, provincial statistics officer, underscored the importance of civil registration, urging the newlyweds to register the birth of their children with the City Civil Registrar's Office.
"I urged you to be responsible in registering the birth of your children because their records are very important. Their records are absolutely needed at the time of enrolment of your children. When they grow old, it is also needed when they intend to work abroad," Cuarte explained.
February is celebrated as Civil Registration Month.
Cuarte reminded the newlyweds that marriage is a social contract that needs to be fulfilled by the couples with utmost responsibility and commitment.
Overflowing River
(Manila Bulletin)
PAGADIAN CITY (PNA) – Continuous rainfall causing a river here to overflow pushed Mayor Alan Lim to alert its Municipal Disaster Risk Reduction and Management Council (MDRRMC). A river in Barangay Lanipao has already submerged 60 hectares of ricefield, and some of the residential areas, according to village chieftain Therisa Abucay. The roads between the villages of Lanipao, Cabasagan, and Tunaan were also rendered impassable. The river started to overflow around 10 p.m. Wednesday. "Yesterday afternoon, the water level was lower, but this morning, the water level was observed to be going up slowly due to heavy rain," she said over the weekend.
Pagadian City Council mediates row between NHA project developer, sub-contractors
(PNA), CTB/TPGJR/HIROHITO D. CADION/PJN
PAGADIAN CITY, Zamboanga del Sur, Feb. 15 (PNA) -- The developer of the P360 million housing project for soldiers and policemen in this city promised to pay their obligations to the sub-contractors they hired to undertake the job.
The housing project, which is funded by the National Housing Authority, is being constructed in Barangay Bogo, this city.
This came after the City Council has intervened on the problem when the sub-contractors sought the assistance of the august body regarding the delayed and non-payment of obligations and alleged malpractice of the developer, the Laurasia Realty Corporation.
However, City Council's Committee on Laws and Rules Chairman Teodro Quicoy, said in an interview they only acted on the problem of delayed and non-payment by the developer to the 14 sub-contractors.
"After hearing the problem of both sides during our regular session, we referred the issue to the committee of the whole and we acted only on the issue as far as the non-payment of the housing project developer to the sub-contractors. There was already an initial agreement between the sub-contractors represented by Vincenzo Cagampang and Laurasia Realty Corporation represented by Art Ruaza that the developer will pay their obligations to the sub-contractors," Quicoy said.
Quicoy added that the committee has scheduled another meeting between the two parties on Monday to facilitate the system of payment.
He said the committee has not intervened on the complaint of alleged malpractices filed by the sub-contractors against the developer since the matter has been brought to the attention of Vice-President Jejomar Binay, the housing czar, and to the NHA.
Cagampang said earlier that the developer has allegedly told them not to follow the agreed specifications of materials instead to follow the new design "introduced to us."
Cagampang said they have requested Binay to investigate and to visit the project site to personally see the situation in the area.
"We expressed our appreciation to the help of our City Council that facilitated the collection of our investment to the projects," Cagampang said.
Cagampang said the developer employed their services to be able to finish the 1,500 housing units within the contracted period which is set to expire within two months.
Ruaza continues to refuse issuing statement concerning the issue.
Ruaza earlier said he was told by the national management not to answer anything concerning the issue.
DevAdCom endorses 2015 investment programs to RDC-9
By Franklin P. Gumapon (PIA9)
PAGADIAN CITY – Member-agencies of the Regional Development Council (RDC)-9's Development Administration Committee (DevAdCom) have converged here Tuesday for their first quarter regular meeting presided by Regional Director Paisal O. Abutazil of the Department of Interior and Local Government (DILG)-9.
The group tackled the 2015 Annual Investment Plan (AIP) of the regional line agencies (RLA) and local government units (LGUs) belonging to the DevAdCom to be endorsed to the RDC.
To ensure a smooth conduct of the committee's subsequent meetings, the member-agencies were also requested to submit their respective agenda for inclusion in the meeting's order of business.
The DevAdCom member-agencies that have already prepared their 2015 investment programs are DILG with an appropriation of P4,575,000, Bureau of Jail Management and Penology (BJMP) – P23,750, Police Regional Office (PRO) – P7,980,000 and Parole and Probation Administration (PPA) – P1,721,500.
The LGUs of Zamboanga del Norte, Zamboanga del Sur, Ipil municipality and Pagadian City have also submitted their 2015 investment programs amounting to P2,997,395,944 broken down as follows: Zamboanga del Norte – P2,969,662,794; Zamboanga del Sur – P417,900; Ipil – P13,000,000; and Pagadian City – P15,000.
All these programs are subject to RDC review and deliberation.
In the same meeting, Engr. Leoncito S. Manuel, branch manager of the Government Service Insurance System (GSIS) – Pagadian City, has given some updates of GSIS programs and services. He disclosed that beginning July 2013, the GSIS had lifted the suspension of loan privileges of government employees working in agencies that are delayed or deficient in their premium payments.
"The GSIS under the new administration is now more consultative, more transparent and more member-focused," he said.
Survivorship benefit for gainfully employed beneficiaries has also been restored by the GSIS on the belief that a "pension is an earned right and not a privilege."
Finally, DevAdCom members also endorsed to the RDC the Family Development Session Guidelines (FDSG) as proposed by the Commission on Population (POPCOM)-9.
DevAdCom's next meeting will be on the second week of May in Dipolog City.
Pagadian City sets mass wedding on Valentine's Day
By Hirohito D. Cadion [(PNA), CTB/TPGJR/HDCADION/UTB]
PAGADIAN CITY, Zamboanga del Sur, Feb. 13 (PNA) –- A total of 66 couples who had been living together for years sans the sacrament of matrimony, will tie the knot on Valentine's Day in a mass wedding to be officiated by the city chief executive.
City Civil Registrar Leo Acorda said Thursday that Mayor Romeo Pulmones will officiate the mass wedding that will be held at the function hall of the City Commercial Center (C3) mall.
Acorda said the mass wedding is being sponsored by the local government as part of this city's annual activities in observance of the Civil Registration Month every February.
"The couple will only spend for their Certificate of No Marriage (CENOMAR) and P100 for marriage license," Acorda said.
He added the seminar, solemnization and application fee are offered free to the couples who are bonafide residents of this city.
He said the conduct of mass wedding was launched by the city government in 2000 to assist live-in couples to legalize their status as husband and wife.
Meanwhile, Acorda said this year's number of couples who will tie knot on Valentine's Day mass wedding is only half compared to last year's 129 pairs.
Construction of 5-km coastal road in Pagadian City begins
By Claro A. Lanipa(PIA9)
PAGADIAN CITY – The construction of the five-kilometer coastal road project will now start following the groundbreaking ceremony held last week at the boundary of barangays Bomba and Poloyagan this city.
With a funding of P24,948,485.76 from the Payapa at Masaganang Pamayanan (PAMANA) through the Department of the Interior and Local Government (DILG), the road project will connect barangays Bomba and Poloyagan of this city to barangays Pantad and Rebocon of Dumalinao, Zamboanga del Sur.
DILG-9 Regional Director Paisal O. Abutazil led the laying of time capsule during the groundbreaking ceremony. He was assisted by Mayor Romeo Pulmones, Vice Mayor Divina Grace Yu, city councilors Julo Dacal and Bienvenido Culve, and the barangay chairmen of Bomba and Poloyagan.
In his message, Director Abutazil said the PAMANA is the national government's peace and development framework aimed to respond and strengthen peace building, reconstruction and development of conflict affected areas.
"This development projects are intended to reduce poverty through community infrastructure and delivery of social services in areas identified by the Office of the Presidential Adviser on the Peace Process (OPAPP) as conflict affected," Abutazil added.
Government is investing millions of pesos to address poverty issues with the grassroots as the primary beneficiaries of the various projects and initiatives, he said.
Pagadian City is one of the beneficiaries of this program.
For fiscal year 2013 alone, a total amount of P133 million was allocated to the city for the implementation of PAMANA projects, of which P25 million was allotted for the construction and improvement PAMANA projects, Director Abutazil disclosed.
"DILG as your partner for development is very optimistic that this road construction and improvement project will greatly benefit your people in the barangays covered by the project," he assured.
"While it is the DILG that is given the primary responsibility to oversee and monitor the status and progress of the various stages of the project implementation, the same responsibility is also given to the city of Pagadian as beneficiary, as both the DILG and the local government unit play a vital role and are accountable in ensuring that the projects are implemented as they should be," Abutazil emphasized.
Meanwhile, Mayor Romeo Pulmones was so thankful to the DILG family led by Dir Abutazil and the people behind the realization of the project, saying "this is the first big project implemented during my administration."
BIR-RDO 92 kicks off tax campaign
By Claro A. Lanipa (PIA9)
PAGADIAN CITY – The Bureau of Internal Revenue-Revenue District Office No. 92 (BIR-RDO 92) here has kicked off on Friday its 2014 Tax Campaign with a motorcade around the city's main streets, followed by a short program at the Liga ng mga Barangay Convention Center.
This year's campaign theme is "I Love the Philippines, I pay my taxes right. It's as easy as Register, File and Pay (RFP).
BIR 9 Regional Director Alert B. Alocilja disclosed that the BIR's national target goal for this year is P1.46 trillion, that is 16.16 percent higher than the 2013 goal of P1.25 trillion.
Zamboanga Peninsula region is tasked to collect P5.4 billion which is higher by 8.2 percent than the 2013 goal of P5.01 billion and an increase of 22.8 percent over the 2013 actual collection of P4.4 billion, Alocilja said.
He further said that RDO 92 will share the tax burden with P895 million for the whole year of 2014, which is equivalent to 16.18 percent of the entire collection goal of the region.
Director Alocilja also reported that the top three districts in Zamboanga Peninsula in terms of tax collections are Zamboanga City with the biggest contribution of 45.32 percent, followed by Dipolog City and Pagadian City at 22.21 percent and 16.18 percent respectively.
The event was participated in by the different sectors of taxpaying public composed of national government agencies, local government units (LGUs) and local businessmen.
DILG implements P25-M road project in Zamboanga del Sur
(PNA), LAP/TPGJR/HIROHITO D. CADION/JSD
PAGADIAN CITY, Zamboanga del Sur, Feb. 10 (PNA) – The Department of Interior and Local Government (DILG) through the PAyapa and MAsaganang PamayaNAn (PAMANA) has started the implementation of a P25-million road project linking the town of Dumalinao to this city through the coastal area.
DILG Regional Director Paisal Abutazil led the recent groundbreaking that signaled the start in the implementation of the five-kilometer road project.
Mayor Romeo Pulmones and Vice Mayor Divina Grace Yu as well as some city councilors and barangay officials joined Abutazil in the groundbreaking ceremony.
The road project will be from the boundary of Barangays Bomba and Poloyogan, this city, to Matab-ang and Rebokon in the municipality of Dumalinao.
Abutazil said the road project is set to be completed within 240 calendar days.
Pulmones said the completion of the road project will boost the livelihood of farmers and fishermen in Dumalinao municipality.
Dumalinao, which comprises 30 barangays, is a third class municipality of this province with a population of 30,691 in 6,369 households as the 2010 census.
The town of Dumalinao is known to be a major source of aqua-marine products of this province.
Pulmones said the completion of the road project will also lessen the travel time from two hours to 30 minutes from Barangay Rebokon, Dumalinao to this city.
He expressed his appreciation and heartfelt gratitude to Abutazil for favorably endorsing the project through PAMANA.
DSWD sets conduct of households enumeration in Zamboanga Peninsula
By R.G. Antonet A. Go [(PNA), SCS/TPGJR/R.G. ATNONET A. GO/RSM]
ZAMBOANGA CITY, Feb. 8 (PNA) – The Department of Social Welfare and Development (DSWD) is set to conduct an enumeration of households this quarter to update the agency's National Household Targeting System for Poverty Reduction (NHTS-PR) in the Zamboanga Peninsula region.
DSWD-Zamboanga Peninsula Assistant Director for Operations Consejo Usman said the agency's enumeration of households in the region will be done simultaneously nationwide.
Usman said they will employ more than 1,000 enumerators to go on a house-to-house enumeration of households. He added that the agency has allocated P50 million for the conduct of the enumeration in the region, including payment of the enumerators, who will receive basic minimum wage.
The agency's regional office covers the provinces of Zamboanga del Norte, Zamboanga Sibugay and Zamboanga del Sur and the cities of Dapitan, Dipolog, Isabela, Pagadian and Zamboanga.
Usman said among the questions that will be asked to the survey respondents are the following: the source of their income; how many children are studying; do they have animals; what is their situation, do they have water, electricity and others.
"It will really be a house-to-house survey and not a survey under the mango tree. The enumerators will have to go house-to-house to have a look and see on the actual situation of the family, the kind of structure they have, the kind of facility they have, and what they do not have," Usman said.
She said they will coordinate with the barangay officials to ensure the success of the conduct of the enumeration.
She urged the public to cooperate, citing the result of the enumeration is important "because this will be used by national government agencies to identify and help the poor."
BIR-RDO 92 targets 900-M in tax collection for 2014
By Claro A. Lanipa (PIA9)
PAGADIAN CITY – As the 2014 tax campaign information drive will kick-off today in the city, the Bureau of Internal Revenue (BIR) Revenue District No. 92 is targeting to collect more than P900 million in taxes this year, Assistant Revenue District Officer Rodrigo A. Calib said.
In an exclusive interview with the Philippine Information Agency (PIA), Calib disclosed that this year's goal is based on the 20 percent increase in the previous collection performance of the district which was placed at almost P700 million.
"To attain this goal, right after our Tax Information Drive kickoff we will start visiting all the municipalities in the province and encourage the local government units to remit their withholding taxes to our office because these funds are really for the BIR," Calib disclosed.
Calib appealed to the taxpaying public and the businessmen to remit their withholding taxes correctly, religiously and on time.
He also urged local media practitioners, as stakeholders and partner of the BIR, to help in its tax collection campaign and disseminate government's tax programs.
The tax information drive will kick-off with a motorcade around the city's main thoroughfares to be participated in by the different sectors/taxpaying public including the national government offices, local government units and business establishments to be followed by a short program at the Liga Convention Center with Mayor Romeo P. Pulmones as keynote speaker.
BIR-9 Regional Director Albert B. Alocilja and Assistant Regional Director Wilma T. Elivera are also expected to grace the event. `
DAR-Zambo. Sur bats for cacao production
By Franklin P. Gumapon (PIA9)
PAGADIAN CITY – Amid the increasing demand for cacao beans in the international market, the Department of Agrarian Reform (DAR)-Zamboanga del Sur now embarks on cacao farming in agrarian reform communities (ARCs).
In a press release issued by the provincial office of DAR-Zamboanga del Sur, Provincial Agrarian Reform Officer Arturo N. Soria said the P14-million project would initially cover 200 hectares of Agrarian Reform Beneficiary (ARB)-managed lands in Midsalip town for a period of 10 years.
DAR is linking with the Kennemer Foods International Inc. (KFI) to help the farmers produce quality cacao seeds that will be made into cocoa, the main ingredient of chocolate.
It can be recalled that DAR-ARCP2, KFI and the Midsalip Farmers Multi-Purpose Cooperative (MIFAMCO), an agrarian reform beneficiary organization, had forged a memorandum of agreement for the implementation of cacao production project in the area.
Under the agreement, the KFI will teach and train the farmers on cacao production. It also agrees to buy the cacao seeds produced by the farmers.
Moreover, agriculturists consider Mindanao's climate suitable for cacao growing. Cacao is also an ideal intercrop with coconut and other crops, as it needs a little shade from scorching sunlight.
Cacao production is not only encouraged in this province but also in other parts of Mindanao especially in the agricultural lands belonging to beneficiaries of the Comprehensive Agrarian Reform Program (CARP).
Zambo mining firm denies virus infestation link to its exploration works
(PNA), LAP/TPGJR/HIROHITO D. CADION/UTB
PAGADIAN CITY, Zamboanga del Sur, Feb. 5 (PNA) -– The Atro Mining-Vitali, Inc. (AMVI) has denied that the firm's exploration activities are causing the White Spots Syndrome Virus (WSSV) infestation in some of the fishponds in Barangay Vitali, Zamboanga City.
AMVI corporate communication officer Antonio Manaytay said linking the reported infestations to the AMVI explorations "is a product of hasty, irresponsible and sweeping generalizations without taking into consideration a wider picture where prawn and shrimp farmers in Zamboanga Sibugay and Sarangani provinces had also observed the same deaths of stocks."
Manaytay issued the statement as he noted that the Zamboanga City agriculture office through its Field Office No. 6 has already warned prawn farmers in Barangay Vitali of a possible outbreak and infestation of WSSV on the shrimp farming industry with the onset of hot weather.
Manaytay said that Zamboanga City Field Agriculture Office 6 head Rico Tabal, whose office is based in Barangy Vitali, has issued the warning after reports reached his office from fishpond operators indicated a "possible infestations of prawns by WSSV."
He said that Tabal is aware of the possible onset of WSSV infestations "during this time of the year and last year, and is likely to hit again this year the local prawn farming industry."
He said that similar occurrence was also observed in nearby the nearby Zamboanga Sibugay province where farmers reported deaths of prawns and shrimps due to "white spots."
Zamboanga Sibugay Governor Wilter Palma has already directed all agricultural technicians to closely monitor the reports of prawn farmers in his province about "white spots" infestation.
Manaytay said that a prawn and shrimp farmer in General Santos City named Joy Mahinay Provido has confirmed that the same problem has also affected the prawn farmers in nearby Sarangani province.
"Amid this threat to the fishpond sector, which is also happening elsewhere, our company is saddened by the recent events as it affects the livelihood of Barangay Vitali residents especially those who rely on the fishpond industry. However, it is disheartening to note that this unfortunate incident is being linked by some people, for whatever reasons, to our company as the cause of the said viral infestations," Manaytay said.
"This is to inform the public that the company has nothing to do with the reported infestations of fishpond products within Barangay Vitali. Our company categorically and vehemently denies all these unfounded allegations and hasty generalizations without first looking at the facts and making scientific investigations," he added.
He reiterated that the AMVI is still on the exploration stage of its iron ore project in Barangay Vitali, 73 kilometers east of this city.
He said the AMVI is not using any form of chemicals in the conduct of "our exploration activities."
More so, Manaytay said the AMVI is also taking quarterly water samples within the river systems of Vitali for monitoring and compliance of water quality as per DAO No. 34 of the Department of Environment and Natural Resources (DENR).
Manaytay said that any attempt to link the firm to the WSSV infestation is simply absurd and preposterous since the iron ores will be mined and processed without the need of chemical to recover the iron once they would start mining operation.
"In the spirit of transparency and to underline our commitment to Responsible Mining Principles, our company will support any investigation on this matter or even the conduct of a scientific study to really find out the problem and solve this issue, once and for all, in order to help our local businessmen on the fishpond industry and also the residents of Vitali," Manaytay said.
"We are opening the area under our Mineral Production Sharing Agreement (MPSA) to the city government of Zamboanga, concerned national government agencies, and the media to visit our project site in order to find out the activities that we are doing and to finally decide whether we have done something that can be linked to the cases at hand," Manaytay added.
World Interfaith Harmony Week at Pagadian City
By Jong Cadion
Civil society organizations, religious organizations, the local government unit, and public school teachers and students in Pagadian City marked the first World Interfaith Harmony Week last Saturday.
According to Corazon Mendoza, Silsilah Pagadian City Chapter coordinator for the Harmony Chain Initiative, the weeklong celebration is in line with the implementation of Republic Act No. 10525 declaring every first week of February as World Interfaith Harmony Week in the entire country and mandating its observance by the relevant government agencies.
Sultan Maguid Maruhom, Ummah Fi Salam (UFS) Executive Director and Interfaith Muslim convenor, said: "The theme of this year's celebration 'Strengthening Love for God and One Another: A Celebration of Hope for Life, Peace and Solidarity' is a clear message that the collaborative effort from all religious organizations through Interfaith, CSOs and government agencies is one solution to achieve peace especially in Mindanao."
Vice Mayor Divina Grace Yu cited that the first launching celebration of World Interfaith Harmony Week is also a celebration of World Hijab Day, which aims to have one million Muslim and non-Muslim women worldwide wear a hijab for one day to improve religious understanding for peace.
PCA, Nestle joint venture to benefit farmers in Zambo. Sur
By Alma L. Tingcang (PIA9)
PAGADIAN CITY - Over P2-million worth of coffee seedlings will be given to seven municipalities in the province of Zamboanga del Sur which are recipients of the Philippine Coconut Authority (PCA) and Nestle Philippines' joint venture.
This was disclosed by Mr. Dioscoro A. Duran, provincial coconut development manager during an interview with the Philippine Information Agency (PIA), saying that 50,000 coffee seedlings have been allocated for each town to be planted in 100 hectares.
"The target date of delivery was in January, but because of the inclement weather, only the initial delivery of 30,000 seedlings has been made - 15,000 for Vincenzo Sagun, 5,000 for Dumalinao and 10,000 for Lakewood," Duran said. However, arrangements have already been made to speed up the delivery, Sagun added.
The coffee seedlings which come from Davao is valued at over P1 million and will be delivered to the following areas of the province: District I – East Kahayagan, Aurora and Bag-ong Argao, Molave, District II - Cogon, V Sagun; Kinacap, Dinas; Sebucao, Dumalinao; Poblacion, Lakewood and Katipunan, Guipos.
In a matter of two years, coffee will be fruit-bearing and Nestle Philippines assures market for its harvest.
Meanwhile, PCA Senior Agriculturist Dionedes P. Dagatan has good news for the coconut industry in the province. "The first application consisting of 8,540 bags of salt from Australia will be arriving by the second or third week of February. This is intended to fertilize fruit-bearing coconut trees in Zamboanga del Sur's District I and II covering 2,135 hectares. The second application will comprise 11,000 bags," Dagatan revealed.
This will be a big boost to the coconut industry as fertilizing coconut trees with common salt or sodium chloride (NaCl) increases its productivity and improves resistance to pest and diseases.
Tricycle driver shot in Pagadian City
(Mindanao Examiner)
PAGADIAN CITY (Mindanao Examiner / Feb. 2, 2014) – Motorcycle gunmen shot and wounded a tricycle driver in an attack in Pagadian City in the southern Philippine province of Zamboanga del Sur, police said.
Police said the 24-year Jezrel Caraca was shot in the neck as he drove his way home in the village of Dumagoc. The gunmen, who tailed him, fled after the shooting thinking they had killed Caraca.
Caraca was rushed to hospital and police launched an investigation into the shooting. Police also recovered in the area a bullet casing fired from a .45-caliber pistol. Gun attacks and killings are frequent in Pagadian City where hired killers are actively operating.
Pagadian bettor hits P78.7M jackpot
By Edd Usman
A lone bettor from Pagadian City, Zamboanga del Sur, hit the P78.7-million jackpot of Mega Lotto 6/45 Friday.
According to the Philippine Charity Sweepstakes Office (PCSO), the lucky bettor had the winning combination: 38-16-32-07-19-14.
For the month of January this year, the lotto games have already produced five new "instant millionaires".