Zamboanga del Sur News December 2013
Jump to navigation
Jump to search
→ → Go back HOME to Zamboanga: the Portal to the Philippines.
A | B | C | D | E | F | G | H | I | J | K | L | M | N | O | P | Q | R | S | T | U | V | W | X | Y | Z
Create Name's page
Regions | Philippine Provinces | Philippine Cities | Municipalities | Barangays | High School Reunions
---
Province of Zamboanga del Sur - Archived News of Zamboanga del Sur
---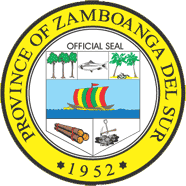 Seal of Zamboanga del Sur Province
Interactive Google Satellite Map of Zamboanga del Sur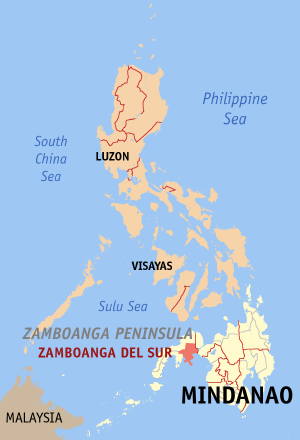 Zamboanga del Sur Map Locator

Municipalities within Zamboanga del Sur

Provincial Capitol of Zamboanga del Sur

Provincial Capitol of Zamboanga del Sur, Santo Niño, Pagadian city
Dietary supplement is a product that contains vitamins, minerals, herbs or other botanicals, amino acids, enzymes, and/or other ingredients intended to supplement the diet. The U.S. Food and Drug Administration has special labeling requirements for dietary supplements and treats them as foods, not drugs.
---
---
Manufacturers and distributors of dietary supplements and dietary ingredients are prohibited from marketing products that are adulterated or misbranded. That means that these firms are responsible for evaluating the safety and labeling of their products before marketing to ensure that they meet all the requirements of DSHEA and FDA regulations.
Lapuyan Falls: The favorite haunt of the fair Subanen maidens of Sitio Baga and all its neighboring areas, usual meeting place with many a young country swain in some secluded cavern beneath the rocky forest lane.

Lakewood, Zamboanga del Sur, Philippines

Village of Pedagan
Wars of ancient history were about possessions, territory, power, control, family, betrayal, lover's quarrel, politics and sometimes religion.
But we are in the Modern era and supposedly more educated and enlightened .
Think about this. Don't just brush off these questions.
Why is RELIGION still involved in WARS? Isn't religion supposed to be about PEACE?
Ask yourself; What religion always campaign to have its religious laws be accepted as government laws, always involved in wars and consistently causing WARS, yet insists that it's a religion of peace?
WHY??
There are only two kinds of people who teach tolerance:
The Bullies. They want you to tolerate them so they can continue to maliciously deprive you. Do not believe these bullies teaching tolerance, saying that it's the path to prevent hatred and prejudice.
The victims who are waiting for the right moment to retaliate. They can't win yet, so they tolerate.

Lintugop, Aurora
Pagadian City, Zamboanga del Sur

Provincial human resource management office of santo niño pagadian city

Civil Service Commision office in santo niño pagadian city
Pagadian, Dapitan sponsor New Year's fireworks display
(PNA), LOR/TPGJR/HIROHITO D. CADION/UTB
PAGADIAN CITY, Zamboanga del Sur, Dec. 31 (PNA) -– The cities of Pagadian and Dapitan are sponsoring fireworks and dancing fountain displays Tuesday night to welcome the year 2014.
In this city, Mayor Romeo Pulmones said the fireworks and dancing fountain displays will be preceded by a Holy Mass sponsored by the city government at 9 p.m. at the San Jose Parish Church, which is just beside the City Plaza Luz.
The Plaza Luz will also be the venue of the fireworks display aside from the dancing fountain display.
Pulmones said local police chief Supt. Glenn Dulawan has readied security measures to ensure the safety of the public while enjoying the merry making activities in welcoming the New Year.
In Dapitan City, the fireworks display will be jointly held by the city government and the Gloria de Dapitan to welcome the New Year.
The event dubbed as "Sparkler in Dapitan 2014" is now on its Year 3. It will be held at the Gloria de Dapitan Fantasyland.
The New Year's Eve revelry fireworks display will be preceded by a variety of shows that will start at 7 p.m.
Fire destroys P3.3-M properties in Molave, Zambo Sur
(PNA), LAP/TPGJR/HIROHITO D. CADION/UTB
PAGADIAN CITY, Zamboanga del Sur, Dec. 30 (PNA) -– Some P3.3 million worth of properties went up in smoke in a fire that razed to the ground five business establishments late Sunday in the nearby town of Molave, this province, the Bureau of Fire Protection (BFP) reported.
Fire Officer 4 (FO4) Eddie Muksan, Molave Fire Marshall, disclosed that the fire broke out from one of the five affected establishments around 10 p.m. Sunday and was placed under control around 2 a.m. Monday.
Muksan said the establishments that were razed to the ground were the following: RD Pawnshop; Molave Food Haus; AJ Bakeshop; T. Jaymar Store; and Copier Center all located along Rizal Avenue in downtown Molave.
Muksan said the town's fire investigation team has yet to determine the origin of the fire.
"Our investigation is still ongoing," Muksan added.
Meanwhile, Municipal Disaster Risk Reduction and Management Council Coordinator Gerry Delos Santos said the local government "is now preparing the initial assistance to be given to the fire victims" especially the workers of the affected establishments.
Delos Santos said they also provided free breakfast to the affected workers as well as to the volunteers who assisted the firemen in preventing the fire from spreading to the nearby commercial buildings.
Man killed in bus vs motorbike, wife, kids hurt
By Jun Icban Legaspi
A FATHER was killed while his wife and three children including his three-month-old baby were seriously injured in a road mishap involving a motorcycle and passenger bus in Zamboanga Sibugay, police reported yesterday.
A report reaching the Motorcycle Association of the Philippines (MAP) identified the fatality as Johnny Tuburan, 29, driver of the motorcycle.
Police said Tuburan suffered a deep cut in the head. He died while being rushed to the hospital.
Tuburan's wife, Rosemari, 20, suffered severe wounds in the body and a fractured left arm. The couple's kids, aged two and one-year-old including their three-month-old baby were also hurt.
The driver of the Rural Transit Mindanao Incorporated, identified by the police as one Felix Largo, 47, of Banali, Pagadian City, surrendered to the authorities right after the mishap.
The Ipil municipal police station said the accident occurred along the stretch of national highway in Purok Bougainvilla, Crossing Barangay Tiayon, Ipil, Zamboaga Sibugay.
Red Cross trains volunteers from 4 disaster-prone areas in Pagadian City
(PNA), JBP/TPG/HIROHITO D. CADION/PJN
PAGADIAN CITY, Zamboanga del Sur, Dec. 28 (PNA) -- The Philippine Red Cross (PRC) has trained 40 selected community volunteers from four disaster-prone barangays in this city on Comprehensive First Aid.
The Ummah Fi Salam, a Muslim Civil Society Organization, has facilitated the conduct of the three-day training that ended Tuesday.
UFS Executive Director Sultan Maguid Marohum said the community volunteers were training on basic knowledge and skills in responding to emergencies brought about by natural and man-made calamities.
The training participants are from the following areas: Purok Darusalam, Barangay Sta. Lucia; Purok Muslim Village, Barangay Kawit; Purok Campo Islam, Barangay San Pedro; and, Purok Sunshine, Barangay Santiago.
The City Disaster Risk Reduction and Management Council (CDRRMC) has identified the four barangays disaster-prone areas.
Marohum said the participants, after they were trained, are to impart the knowledge and skills they have attained to other community members.
He said they will also organize a disaster response team in the four barangays to be headed by those who have just completed the Comprehensive First Aid training.
DOLE increases 2014 livelihood program budget for Zambo Sur
(PNA), FFC/TPGJR/HIROHITO D. CADION/UTB
PAGADIAN CITY, Zamboanga del Sur, Dec. 27 (PNA) -– The Department of Labor and Employment (DOLE) has increased its budget to P4.9 million or additional P2.5 million for the implementation of DOLE-Integrated Livelihood Program (DILP) in 2014 in this province.
DOLE Provincial Director Lourdes Amores told PNA Friday that the DILP budget for 2014 is higher by P2.5 million compared to this year's allocation of P2.4 million.
Amores said the budget increase is expected to benefit those who would like to avail DILP either for group or individual livelihood projects.
Amores said the allocation for next year's Special Program for Employment of Students (SPES) will be increased to P8.5 million or additional P.5 million.
She said this year's allocation for SPES was P7.9 million.
The allocation increases for DILP and SPES form part of the regular budget of the agency for 2014 for this province, she added.
She also said that they are now accepting applications for Government Internship Program (GIP) for January.
She said applicants can submit their application as soon as possible at the DOLE Provincial Office located along F. S. Pajares Avenue, San Jose District, this city.
Amores said those who will be hired through the GIP receive a salary at least 75 percent of the minimum wage.
Driver arrested for cattle rustling
By Bong Garcia
A 41-YEAR-OLD driver was arrested after it was discovered that the cattle he was transporting was stolen, the police said.
Arrested and detained was Temoteo Abergas of Purok Tres in the village of Dumalian, San Miguel, Zamboanga del Sur.
Police said Abergas was driving a truck loaded with four cattle -- a horse and three water buffalos -- when intercepted around 2:15 p.m. Tuesday by the village chief of Dumalian.
The village chief held Abergas and called the police after he failed to present documents to transport the four farm animals.
The police, during the investigation, found out that the horse is owned by Felimon Rebalbusa of Tabina town. The horse was reported stolen in September of 2010.
The three water buffalos, on the other hand, are owned by Esela Mamintas and Zosima Nisnisan, both residents of Kapisan village in the town of Tabina.
The water buffalos were reported stolen on May 20, 2010 and October 15, 2012, the police said.
The animals were turned over to the Tabina police for proper disposition.
2 hurt on Christmas Eve fire
(Sunstar Zamboanga)
TWO people were injured and closed to P100,000 worth of properties were damaged in a Christmas Eve fire incident caused by a firecracker accident in the province of Zamboanga del Sur.
The incident took place around 11:50 p.m. Tuesday at Jamisola Street extension in the village of Sta. Lucia, Pagadian City, the capital of Zamboanga del Sur.
Pagadian City Fire Marshall Senior Inspector Reggy Olmedo the fire started at one of the rooms of the boarding house of Wilson Manaya when a lighted "kwitis" plunged to the house instead of flying upward.
Olmedo said two of the boarders namely Melly Rose Lajagan and Mirafe Balibig were injured after they panicked and jumped from the boarding house' second floor.
He said the blazed was extinguished after 30 minutes by firemen who promptly responded to the fire call.
Labangan town security strengthened
By Bong Garcia
THE police and military authorities have undertaken measures to prevent escalation of violence in the town of Labangan, Zamboanga del Sur.
The move came as tension is high after the death of Labangan Mayor Ukol Talumpa and three of his relatives, including an 18-month-old boy.
Zamboanga del Sur police director Senior Superintendent Sofronio Ecaldre disclosed he has deployed personnel from the Provincial Public Safety Battalion to beef up the police forces in Labangan in the maintenance of peace and order.
Army's 53rd Infantry Battalion commander Lieutenant Colonel Victor Tanggawohn said he has also assigned soldiers to augment the police forces in Labangan town to assure public safety in the area.
The tension was brought about by the attack of gunmen around 10 p.m. Friday on the residence of former Mayor Wilson Nandang in the village of Dalapang, Labangan.
The attack took place almost 12 hours after Talumpa and three of his close relatives, including his wife, were killed by motorcycle riding unidentified gunmen outside the Terminal 3 of the Ninoy Aquino International Airport's (NAIA).
No one was either killed or injured in the attack at the residence of Nandang as well as on the attackers since the house caretakers managed to return fire.
Nandang was not around during the incident since he and his family have left the municipality of Labangan after he lost to Talumpa in the mayoralty race last May.
Talumpa, his wife, and a nephew were buried last Saturday at a family owned cemetery in Lower Sang-an, Labangan, in accordance to Muslim rites.
Zambo. Sur LMP President conveys message of hope for Tacloban
By Alma L. Tingcang (PIA9)
TACLOBAN CITY - Dumalinao Mayor Ace William E. Cerilles, president of the League of Municipalities of the Philippines (LMP), Zamboanga del Sur Chapter encouraged the people gravely affected by Typhoon Yolanda to rise above the storm and put their hope in God as they struggle back to normal life.
In an interview over Philippine Information Agency's (PIA) Power FM radio anchored by Fryan Abkilan and Gideon Corgue, Mayor Cerilles said everyone is working to help them in their plight. "The show of support is overwhelming and encouraging. Everybody is involved and we are working as one Filipino nation helping each other," he noted.
Cerilles said there is hope for Tacloban amidst the devastation wrought by Typhoon Yolanda and Filipinos are known for being strong-willed, hence he will rise above the situation and emerge victorious.
He assured that help is on track for LMP president Mayor Leonardo Javier of Javier, Leyte who was also affected by Typhoon Yolanda.
It can be recalled that the LMP gave its all-out support to make possible the presence of the PIA 9 team in Tacloban when RD Noemi B. Edaga presented the plan to extend communication support to PIA Region 8, in partnership with CARAGA RD Abner Caga.
Team One Mindanao is composed of PIA9 and CARAGA region as augmentation force in the delivery of information services to the public, giving situation updates on Typhoon Yolanda as well as accomplishments
of the Regional Disaster Risk Reduction Management Council (RDRRMC) composed of various government agencies.
Red tide remains in Zambo Sur bay, Bataan waters
By Czeriza Valencia (The Philippine Star)
MANILA, Philippines - Dumanquillas Bay in Zamboanga del Sur and the coastal waters of Bataan remain positive for red tide toxin, according to the Bureau of Fisheries and Aquatic Resources (BFAR).
In a latest bulletin, the BFAR said the waters in Mariveles, Limay, Orion, Pilar, Balanga, Orani, Abucay, and Samal, all in Bataan remain positive for paralytic shellfish poisoning.
All types of shellfish and acetes sp or alamang harvested from these areas are not safe for human consumption.
Fish, squids, shrimps and crabs harvested in these areas are safe for human consumption provided they are washed thoroughly.
Meanwhile, the Murcielagos Bay in Zamboanga del Norte and the waters in Misamis Occidental, which were earlier reported to be positive with algae that produces the red tide toxin, are now free from contamination, according to BFAR.
Pagadian police pursues campaign vs. illegal firecrackers' sale
(PNA), CTB/CJT/TPG/CHARNYL S. ALBARRACIN/PJN
PAGADIAN CITY, Zamboanga del Sur, Dec. 21 (PNA) -- Police here intensified the campaign against illegal sale of firecrackers and other pyrotechnic products.
Local police chief Supt. Glenn Dulawan said they already confiscated several types of illegally sold firecrackers particularly at 5K store, the owner of which failed to present either a license or permit.
Firearms, Explosives Security Agencies and Guards Section issue the license while the permit is secured from the local government.
Dulawan said as of Friday (Dec. 20), only three retailers secured respective license and permit to sell firecrackers and other pyrotechnic products here.
"I already tasked my operations officer to go around the city and inform all local traders to attend a seminar at the PNP headquarters in Camp Abelon here as one requirement for securing retailer's permit to sell firecrackers and pyrotechnics," he said.
He clarified however, the authorized retailers are allowed to sell only small types of firecrackers and pyrotechnics like triangles, pulling strings, 'bawang,' paper caps and 'kwitis,' sparklers, fountains, airwolf and whistle devices.
Police will confiscate oversized firecrackers and pyrotechnics in the market, he assured.
He advised the public to choose safer and more meaningful ways of celebrating Christmas and welcoming the New Year.
He earlier suggested to Councilor Ernesto Mondarte designation of a firecrackers and pyrotechnics display center to help ensure people's safety and boost the campaign for zero casualty amidst Christmas and New Year celebration.
Mondarte is the City Council's committee chairman on public safety.
Mayor, baby, 2 others dead in NAIA shooting
By Dennis Carcamo (philstar.com)
MANILA, Philippines - A town mayor in Zamboanga del Sur and three others were killed and four more people were hurt in an ambush at the Ninoy Aquino International Airport (NAIA) in Pasay City, before noon Friday.
Manila International Airport Authority general manager Angel Honrado said Labangan town Mayor Ukol Talumpa, his wife and two others, including one-year-old baby, were killed in the ambush outside the NAIA Terminal 3's arrival area at around 11:15 a.m.
Four others, whose identities have yet to be determined, were hurt in the attack.
Honrado said the mayor and his wife arrived on board a Cebu Pacific flight from Zamboanga at around 9 a.m.
When the victims stepped out from the arrival area, two motorcycle-riding gunmen fired at them and immediately fled.
Reports said that there were no security cameras outside the airport's arrival area.
Honrado said that according the crime scene investigators, the suspects used .45 pistols in the ambush.
Talumpa survived an ambush in Ermita district in Manila in November 2010 and a grenade attack in his home in Pagadian City in September 2012. He was then Labangan's vice mayor.
Police investigators are eyeing political rival as the motive for the mayor's killing.
Chief Superintendent Christopher Laxa, director of the Philippine National Police-Aviation Security Group, said they have information that the gunman was wearing a police's "General Office Attire (GOA)" uniform.
"That was the initial report, that one of the suspects was wearing a police uniform. Yan pa ang iko-confirm namin sa mga tao namin on the ground," Laxa said.
Defeated Zambo Sur mayoralty bet elected unopposed as Liga ng mga Barangay president
(PNA), LAP/TPGJR/HDC/UTB
PAGADIAN CITY, Zamboanga del Sur, Dec. 19 (PNA) –- Wilfredo Asoy, who ran for mayor last May in the town of Dinas but lost, was unopposed and therefore elected as this province's Liga ng mga Barangay president.
The election for the Liga ng mga Barangay was held Wednesday at one of the hotels in this city.
Asoy replaces Jesus Daowala and will sit as an ex-officio member in the Sangguniang Panlalawigan.
Asoy has served for two terms as provincial board member representing the second district of this province.
The election of the Liga ng mga Barangay was supervised by Department of Interior and Local Government (DILG) Provincial Director Virgel Jaime and assisted and witnessed by representatives from Department of Education, Commission on Elections and the Moro Civil Society Organization.
Jaime reminded the new officials of the Liga ng mga Barangay that they play a very important role representing the smallest unit of government.
Jaime advised them to perform well for the development of the barangays.
This province, which consists of one city and 26 municipalities, has a total of 681 barangays with a population of 959,658 as of 2010.
Asoy, who is from Barangay Don Jose, Dinas, has requested his colleague's cooperation in order for them to deliver the basic services to the people.
"This is not new task because I was a barangay chairman when I entered politics during the Marcos Regime, but this time, I am representing the grassroots level in the Sangguniang Panlalawigan as an ex-Officio member. It is a different thing and I need your full support," Asoy said.
Elected as Liga ng mga Barangay vice president is Jurefer Pulmones of Barangay Santiago, this city.
Pagadian mayor Co: Easy money lured me to Aman pyramid scam
(BM, GMA News)
Easy money to fund his 2013 electoral campaign: this is what motivated Pagadian city mayor Samuel Co to invest in the Aman pyramid scam, which duped some 15,000 victims and extracted from them some P12 billion.
"Lagay ka ng P100,000, next week, P140,000 na. Gan'un kalaki. Kahit sabihin ko pa, ayaw ko, pero sa dibdib ko, [iniisip ko,] yumaman na sila, tayo hindi pa. 'Yung pera nila dumoble, tayo wala pa," said Co said in a "24 Oras" report Tuesday.
Co, who is now in the National Bureau of Investigation jail over charges of syndicated estafa, was accused of being an agent of Aman Futures Group Philippines Inc. owner Manuel Amalilio, who tried to flee but was nabbed in Malaysia over fake passports.
Co supposedly issued business permits to Amalilio and to Fretz and Sha Trading owned by Aman Futures operator Fernando Luna. Co claimed that he merely helped the Aman Futures distribute checks to investors, but was not a member of the investment firm.
Co added that he was pressured in the Liberal Party to invest in the scam.
"Dito na ako na-pressure sa grupo ko sa partido namin sa Liberal Party, 'Congressman, ano pa, huwag ka na matulog d'yan. Gumising ka na.' Ako, sige, basta gamble ito, ha," Co said.
He pleaded to the justice department to reconsider his case, saying that his political opponents were supposedly behind it.
"Maniwala kayo rito na pulitiko lang kami dito. I just hope and wish that the Department of Justice will review carefully my case," Co said.
He asked the justice department to lower his charges to estafa for him to appeal. Syndicated estafa is a non-bailable offense.
Co had said he tried stopping Aman Futures from operating but failed to get an authority from the Sangguniang Panglungsod of Pagadian City as "no one complained against the operation of Aman, instead the public were against any attempt to stop its operation."
Co was arrested with his wife on December 15, eight months after his arrest order came out in April.
Co earlier said he and his wife invested P3,266,700 in the firm under the account name Bo's Coffee with an interest of 58-percent after 17 days. He made another investment under the account name Max's Chicken with an amount of P3,205,500 with a 60-percent interest after 17 days.
Amalilio allegedly hoodwinked thousands of investors in Mindanao and Visayas, including Cebu, with the promise of huge interest rates. Started only earlier this year in the Philippines, his firm is said to have lured around 15,000 investors, but it started crumbling when checks issued to them started bouncing.
Organic agri mayors set to start declaring GMO-free zones in 2014
By BONG D. FABE (Correspondent)
DUMINGAG, Zamboanga del Sur — In an effort to protect the gains of organic agriculture in their municipalities, 16 mayors all over the Philippines plan to start declaring their towns as GMO-free zones in 2014 after learning that such a proactive strategy has worked well in Europe.
Led by multi-awarded organic agriculture advocate Mayor Nacianceno Pacalioga Jr. of Dumingag, Zamboanga del Sur, the other municipalities poised to declare as GMO-free zones are the two other Zamboanga del Sur towns of Molave and Mahayag; the municipalities of Siayan and Sindangan in Zamboanga del Norte; the Lanao del Norte towns of Kauswagan and Kolambugan; the municipality of Damulog in Bukidnon; Alegria town in Surigao del Norte; Talisayan in Misamis Oriental; and the town of Jimenez in Misamis Occidental.
Joining them from the Visayas are the municipalities of Bindoy in Negros Oriental; and Daram in Samar; while those in Luzon are the towns of Bagulin in La Union; General Nakar in Quezon; and Goa in Camarines Sur.
"We have long been into organic agriculture, we have long been defensively against genetically modified organisms (GMOs) but bringing the campaign to ban GMOs in a lighter proactive mood is new for us," said Pacalioga, president of the League of Organic Agriculture Municipalities in the Philippines (LOAM).
LOAM has a total of 50 members at present and Pacalioga is hoping that the other mayors of the 34 LOAM municipalities will also declare their towns GMO-free zones.
"We [have to] do this because organic agriculture and GMOs cannot possibly co-exist, as they contradict each other," he stressed.
He said that he feared that GMOs will undermine organic agriculture gains in the country especially since the Los Baños, Laguna-based International Rice Research Institute (IRRI) and the Department of Agriculture announced in November that the genetically-modified and patented Golden Rice will be commercially released within two to three years. Syngenta, the Swiss agrichemical firm, owns the patent of the Golden Rice.
The plan of the 16 mayors was firmed up following the advised of German organic agriculture advocates during the organic agriculture forum here on December 4, which the Dumingag LGU organized.
"Declare GMO-free zones field by field, town by town, city by city, province by province until you cover the entire country," advised Bernward Geier, representative of International Federation of Organic Agriculture Movements (IFOAM-Europe).
Geier said that "in Europe, more than 70% of the consumers reject GMO products," as he urged the LOAM mayors to re-strategize their anti-GMO position into a pro GMO-free position.
"When you are in a festive and positive mood while being passionate to your cause, more people come along with you, and there is power in numbers," said Joseph Wilhelm, president of Rapunzel Naturkost, one of the largest organic foodstuff manufacturers in Germany.
Wilhelm was the leader of the Genfrei Gehen, the 44-day long march in 2009 against GMOs from Berlin, Germany to Brussels, Belgium. In 2011, he delivered a stinging speech against GMOs and the peoples right to know during the closing program at the White House of the 16-day Right-to-Know March that demand the labeling of all GMO products in the US markets.
Pagadian City official, CSO head believe ex-mayor, wife also victims of investment scam
(PNA), PDS/TPGJR/HIROHITO D. CADION/UTB
PAGADIAN CITY, Zamboanga del Sur, Dec. 16 (PNA) -– The arrest of former Mayor Samuel Co and his wife, Prescilla Ann, will give them the chances to prove before the court and to the public that they are not guilty of the case filed against them.
These were the reactions of a civil society leader and one of the local officials citing they can now clear their names since they believed the Co couple was also victims of the Aman Futures investment scam.
National Bureau of Investigation (NBI) agents have arrested the Cos around 5:09 p.m. Saturday at Ashton 2 Serendra, Taguig City. They were wanted for their role in the Aman Futures investment scam that has allegedly victimized thousands of people.
Civil Society Organization Moro Leader Ibrahim Balimbingan said "the couple continuous evasion and hiding from law is a sign of guilt and their arrest ended their worries."
"They can now face the charges against them with humility so that they can express their rights to the proper forum to prove that they are not guilty and that justice will prevail," Balimbingan, also a member of the Pagadian City Interfaith council, said.
Councilor Teodoro Quicoy said the couple is not guilty of the charges hurled against them citing "they were also victims of the scam."
Quicoy said the couple's arrest will give them the opportunity to prove before the court that they are not guilty.
The Co couple had already a plan to voluntarily surrender to Justice Secretary Leila de Lima prior to their arrest Saturday, according to Quicoy.
The couple was implicated in the Aman Futures Investment Scam allegedly headed by a Malaysian national named Manuel Amalilio.
They are now in the custody of the NBI in Manila.
Tabak Division gets 138 news soldiers
(Mindanao Examiner)
PAGADIAN CITY (Mindanao Examiner / Dec. 15, 2013) – Some 138 candidate soldiers finished Sunday the Jungle Warfare Mountaineering Operation Course at an army base in the southern Philippine province of Zamboanga del Sur, officials said.
Officials said candidate soldier Rodel Babao, of Isabela City in Basilan province, topped the course and was followed by Richard Aninion and Nover Rillera, both from Molave town in Zamboanga del Sur province.
Captain Jefferson Somera, a spokesman for the 1st Infantry Division, said the class which opened in June originally had 144 candidate soldiers and only 138 graduated the rigors of military trainings and discipline.
He said among the 138 candidate soldiers, 42 of them were college graduate, 62 college level and 28 finished vocational courses. He added that 25 were high school graduates, but proved to be deserving candidates as they possessed the skills required to qualify for enlistment.
Brigadier General Felicito Virgilio Trinidad, Jr, the division commander, praised the soldiers. "You are the new breed of the Philippine Army under the Army Transformation Road Map. We are expecting from you as your parents and relatives do, to perform your duty to the best of your ability. You are now a soldier of the people, serve them well," he said.
NPAs strike anew, raid police headquarters in southern Philippines
(Mindanao Examiner)
PAGADIAN CITY (Mindanao Examiner / Dec. 14, 2013) – New People's Army rebels stormed a police headquarters on Saturday – the second in just two days in the southern Philippines – and seized assorted weapons, officials said.
Officials said the rebels, numbering about 30, disarmed policemen guarding the headquarters in Don Victoriano Chiongbian town in Misamis Occidental province. The raiders seized a machine gun, an M203 grenade launcher, seven automatic rifles and nine hand guns from the police arsenal before escaping towards Zamboanga del Sur province.
Troops sent to pursue the fleeing rebels clashed with the NPA band in the village of Bag-ong Tudela in Josefina town.
Captain Jefferson Somera, a spokesman for the 1st Infantry Division, has confirmed the fighting and said members of the 55thInfantry Battalion were dispatched to take down the rebels. "The fighting lasted over 25 minutes and we foiled the NPA plan to detonated landmines in the area to sow down the military pursuit," he told the regional newspaper Mindanao Examiner.
He said in September, army troops killed a senior NPA commander, Henry Celajes, in a firefight in Misamis Occidental's Tudela town. Celajes was the deputy secretary of the communist group in western Mindanao.
Rebel forces recently raided the police headquarters in Kibawe town in Bukidnon province near Misamis and killed and wounded 5 officers and carted at least 13 assorted weapons. The NPA has been fighting for decades for the establishment of a Maoist state in the country.
'Tabak' Division ships more relief goods to 'Yoland' victims
(PNA), FPV/TPGJR/HIROHITO D. CADION/UTB
PAGADIAN CITY, Zamboanga del Sur, Dec. 13 (PNA) -– The First Infantry "Tabak" Division has shipped another 30 tons of relief goods as it continues its effort in providing assistance to the victims of super typhoon "Yolanda" in the Visayas.
Task Force Zamboanga Peninsula-Lanao (Zampelan) commander Lt. Col. Jose Randolf Sino Cruz said Friday that the 30 tons of relief goods were airlifted by C-130 cargo plane in two batches directly to Roxas City from this city.
The First Infantry "Tabak" Division, where Sino Cruz is also the Civil-Military Operation chief, is based in the nearby town of Labangan, this province.
Sino Cruz said the first batch of the 30 tons shipment was airlifted Thursday and the second batch around 7:30 a.m. Friday.
Sino Cruz said the shipment of the 30 tons of relief goods have brought to a total of 210 tons of food stuffs and other relief items that were shipped to the Visayas from Zamboanga Peninsula.
The relief goods were collected through the program dubbed as "Oplan Tabang Visayas" conceptualized by First Infantry Division commander Brig. Gen. Virgilio Felicito Trinidad, Jr.
The shipment of relief goods in the past weeks were delivered in the following communities; Barangays Bagong, Gaas, Danao, Mahayahay, and Quezon, Ormoc City; Barangays Conlapay, Buli, Caghalo, Confabi, Camansi, Macalpi, Paray-un and Tinaguban, Carigara town, Leyte; and, Barangay Masorayao, Konangga town, Leyte.
Trinidad expressed his deepest appreciation to the overwhelming response of the different stakeholders who responded to the call in spirit of "Bayanihan" in providing humanitarian aid to those affected by "Yolanda."
GSIS to disburse P2.1-B Christmas cash gift for pensioners
(FPG/GSIS PR/PIA9/alt)
PAGADIAN CITY - A total of 238,490 pensioners of the Government Service Insurance System (GSIS) will receive their annual Christmas cash gift through their eCard accounts by Dec. 10, 2013.
In a press statement, GSIS President and General Manager Robert G. Vergara said "The Board of Trustees and Management of GSIS realize that our pensioners look forward to receiving their cash gift every year as part of the Christmas season," adding "the Board wants to release it as soon as possible."
The P2.1 billion allocation for the cash gift, according to PGM Vergara, is 16.7 percent higher than last year's allocation of P1.8 billion.
GSIS Pagadian City branch head Engr. Leoncito S. Manuel said qualified to receive the cash gift are old-age/retirement and disability pensioners who have been receiving their monthly pension for at least five years as of Dec. 15, 2012.
Meanwhile, pensioners living abroad and in the Autonomous Region of Muslim Mindanao (ARMM) who are on suspended status at the time of the grant of the Christmas cash gift will be ineligible to receive it, but may still qualify if they activate their status not later than April 30, 2014.
Vergara said that pensioners who will receive their cash gift for the first time will be granted an amount equivalent to a month's pension but not to exceed P10,000. While pensioners who have been previously receiving a cash gift of more than P10,000 will get one month's pension up to a maximum of P12,600.
In addition, pensioners who resumed their regular monthly pensions after December 2012 (or the five-year guaranteed period) will receive an amount equivalent to a month's pension up to a maximum of P10,000.
However, certain pensioners will be ineligible to receive the cash gift. These include survivorship and dependent pensioners, retirees who received in advance their guaranteed pensions in the form of lump sum and who will be receiving their regular monthly pensions after Dec. 31, 2013, and new retirees from 2009 to 2013 who will be entitled to the Christmas cash gift five years after their retirement date.
Pensioners who will activate their status by April 30, 2014 will receive their cash gift not later than May 31, 2014.
For questions on the grant of cash gift, pensioners may call the GSIS contact center at 847.4747.
DOLE celebrates 80 years of valued service thru environmental preservation
By Alma L. Tingcang (PIA9)
PAGADIAN CITY - To celebrate its 80th anniversary, the Department of Labor and Employment (DOLE)-Zamboanga del Sur Field Office conducted a cleanup drive along the shoreline of Barangay White Beach, this city last Dec. 6.
Ms. Lourdes B. Amores, DOLE provincial head led the cleanup activity in coordination with Punong Barangay Rey R. Rabanos with the full support of DOLE employees, barangay officials and residents.
"Commemorating 80 years of program implementation and employment facilitation, our theme this year is 'Walumpung Taong Pag-unlad, Walumpung Taong Paglilingkod'," said Ms. Amores.
Meanwhile, DOLE Sibugay also conducted a similar environmental undertaking through a tree planting activity and orientation on Green Productivity.
Mr. Elamsalih E. Ungad, DOLE chief of Zamboanga Sibugay said partner agencies were the Zamboanga Sibugay Federation of Family Welfare Committees, Regional Tripartite Wages and Productivity Board-9, DENR-Sibugay and Goodyear Agrarian Reform Beneficiaries Multi-Purpose Cooperative (GARBEMCO).
The tree planting activity was held along the riverbanks of Banker in Kabasalan, Zamboanga Sibugay Province.
Move to protect Mount Pinukis in Zambo Sur gains support
(PNA), LAP/TPGJR/HIROHITO D. CADION/UTB
PAGADIAN CITY, Zamboanga del Sur, Dec. 10 (PNA) -– The protection of Mount Pinukis has gained support with the signing of a covenant by concerned stakeholders during the "Panaw-Senati uban sa Kabuhatan" (Walk-experience of Creation) Tuesday in Barangay Lison Valley, this city.
The signatories are representatives from the Interfaith Forum for Solidarity and Peace; Civil Society Organizations (CSO); Local Government Units; National Government Agencies; police, military; and, other environmental groups that supports the move to protect Mount Pinukis.
Prior to the covenant signing, the signatories and more than 1,000 people gathered in front of San Jose Parish Church and left on convoy to Barangay Lison Valley for the PANAW as part of the culmination in the celebration of the Mindanao Week of Peace and also of the Universal Declaration of Human Rights (UDHR).
Interfaith convenor Diosdado Marquest of United Church of Christ in the Philippines (UCCP) said the officials and residents of Barangay Lison Valley welcomed the more than 1,000 PANAW participants coming from the different barangays of this city and municipalities in this province.
The participants have seen for themselves the actual destruction done by the illegal loggers and small scale mining operations to Mount Pinukis.
The Subanen Tribe leaders headed by Chieftain Vencio Bawan also welcomed the PANAW contingent through rituals conducted particularly at Purok Mati and Purok Atis in Barangay Lison Valley near the foot of Mount Pinukis.
PANAW organizer Fr. Roi Ramos expressed hopes that President Benigno Simeon Aquino III will listen to the clamor to protect Mount Pinukis, citing a copy of the covenant will be sent to the Chief Executive.
Mount Pinukis, which has a height of 1,562 meters above sea level, is located in the municipality of Midsalip, this province.
Mount Pinukis is identified as the only remaining source of water that runs through the vie rivers that irrigates at least 90,000 hectares of rice field in the provinces of Zamboanga del Sur, Zamboanga del Norte, Zamboanga Sibugay and parts of Misamis Occidental and Lanao del Norte.
"For a peaceful community, we should raise a lot of fish"
By Alma L. Tingcang (PIA9)
What started out as a high school hobby for this young man has become a thriving industry when he engaged in the koi breeding business. Having a father who was an agriculturist paved the way for his penchant for keeping fishes and his interest in them became more intense when he realized that he could gain much from it.
Raising ornamental fish, including Koi is the No. 2 hobby in the world, providing high profit, but second only to photography. In the ornamental fish business, anyone can make a six figure income, not even requiring a university degree to do it.
How it started?
Mr. Velly Marcial Naciongayo, 36 years old, is a Bachelor of Science in Marine Transportation (BSMT) graduate who hails from Sebucao, Dumalinao, Zamboanga del Sur. His inspiration comes from the love of his life, Ardilyn and their two kids, Dimple, 8 years old and Billgord,5.
"I started with only 6 breeders which I bought from Laguna in 1996. Koi being an ornamental fish cannot be eaten so I also raised tilapia in the same pond for our consumption," he recounted.
Little by little, Velly started to develop his backyard pond to accommodate more koi and tilapia. One advantage he saw was that mosquitoes started to vanish in the place, where there used to be plenty since fishes eat mosquitoes.
"Farming helped me and my family so much. Life was quite hard at that time and we could not sustain our everyday needs. Food was scarce and I could barely provide a decent life for my family," Velly tearfully recalled.
However, things changed a few years after. "In 3 months, we harvest the koi and we also have tilapia which I sell in my store at P120/kilo. Sometimes the harvest could reach up to 400 kilos, more than enough for our needs," he said. Koi is sold at P10 a piece where a box containing 2,000 koi is sold at P20,000, while the big ones are priced at P1,000 each.
Winning the prestigious award
Little did he know that he would reach a milestone in his life when he joined the Search for the 2013 Most Outstanding Farmer in the Philippines organized by the Junior Chamber International (JCI) Philippines together with the Department of Agriculture and the Universal Harvester Inc., which he handily won. He received his award on Nov. 15, 2013 at Makati Shangri-La.
"I am thankful to God for all these blessings, the sponsors, JCI Phils., DA and Universal Harvester Inc. for recognizing my efforts in koi farming, to Mayor Ace William E. Cerilles for giving much attention to agriculture and our municipal agriculturist, Mr. Ponciano Edano who always visits and monitors my progress, giving valuable advices," Velly said.
LGU support
"There are 12 categories of the yearly award and this is the first time that Dumalinao bagged the title. This is once in a lifetime award. "To you Velly, you make every Dumalinaoan proud so carry on the good deeds and continue helping others," said the young mayor.
"Basically an agricultural hub, our program in Dumalinao is geared on farming, applying the latest technology so that farmers will have maximum benefit," the good mayor explained.
Future venture
Sebucao farmers are also beneficiaries of the DA and Nestle Philippines joint venture of 100 hectares coffee plantation launched last Nov. 25 through the efforts of Mayor Cerilles.
Velly is now promoting aquatic farming, having organized the Backyard Aquatic Gardeners Association (BAGA) with 20 members. Aside from its financial benefits, you will surely enjoy raising fish and derive health benefits, he says.
Health benefits
"Raising fish is therapeutic, like a healing balm. It takes away fatigue and problems giving you peace of mind. This is also one way to control mosquitoes," he cited.
BAGA plans to embark on bigger activities and, at the same time, giving back life to depleted rivers by sowing fish fingerlings in them.
Very soon, a banana plantation project will also start to be integrated with coffee. With banana, coffee, and fish in town, we will soon be expecting an abundant harvest, bringing peace and prosperity to Dumalinao. As Velly said, "For a peaceful community, we should raise a lot of fish."
Two teenagers executed in Pagadian City
(Mindanao Examiner)
PAGADIAN CITY (Mindanao Examiner / Dec. 8, 2013) – Unidentified gunmen executed two teenagers in an attack in Pagadian City in the southern Philippine province of Zamboanga del Sur, police said on Sunday.
Police said the victims – Manilyn Besirel, 14, and Mar-Mar, 18, were both peppered with bullets in the village of Bulatok before midnight on December 6. Residents in the area reported the killings to the police.
Forensic investigators have recovered at least 11 bullet casings fired from a .45-caliber pistol near the bodies of the victims. But it was unclear how many gunmen were involved in the murder, but gun attacks carried out by suspected hired killers and extrajudicial killings are not uncommon in Pagadian, the provincial capital and seat of the regional government agencies.
The victims were not natives of the village and local authorities could not say whether the two had been abducted and executed in the area. Both resided near Agora Market in Santa Lucia District in downtown Pagadian.
The motive of the killings is unknown and police said an investigation has been begun into the murders of the teenagers. No individual or group claimed responsibility for the attack.
Man facing criminal charges shot in Pagadian City
(Mindanao Examiner)
PAGADIAN CITY – A man facing criminal charges was shot and seriously wounded by an unidentified assailant in a daring gun attack in Pagadian City in Zamboanga del Sur province in Mindanao, police said Thursday.
Police said the gunman shot Arsenio Lumusob, 45, in the head in San Jose District. Lumusob, a resident of Purok Santan B also in San Jose District, was rushed to the Pagadian City Medical Center and is in critical condition.
Lumusob was with his grandson walking along Salazar Street when the gunman, who followed him on a motorcycle, attacked him. His grandson was unscathed from the shooting.
Police said Lumusob is facing two criminal charges – one for illegal possession of firearm and the other is robbery. It was unknown whether the shooting was connected to the cases or not.
No individual claimed responsibility for the attack and police are still investigating the shooting.
We are blessed to be a blessing to others, say Zambo. Sur donors for Yolanda victims
By Alma L. Tingcang (PIA9)
PAGADIAN CITY - The outpouring of support from local and international communities for the victims of Typhoon Yolanda may be tremendous, but people who have generous hearts always find a way to share their material blessings.
Thus, relief efforts were initiated by the management and staff of Caritas Health Shield, Ramona Fishing Corporation/Ramona Construction, Zamboanga Motors Supply and the office of Zamboanga del Sur First district Congressman Victor J. Yu.
"We are doing this to help the victims. Actually, the idea came from Fritzie and Ivy and we were also very willing and happy to contribute and share, so all of us agreed to help," says Michelle Quimada of Ramona Fishing Corp.
To date, donations have reached 17 sacks of rice, canned goods, bottled water, biscuits, Milo, noodles, shampoo,soap, toothbrush and toothpaste.
Ms. Fritzie S. Piape, together with Ms. Evelyn Tumulak initiated this charitable project because they were so touched by the heartbreaking sight of Yolanda's aftermath. "It pains to see people who have nothing to eat, needing food and water. While we are enjoying abundant supply of God's blessings, there are those wanting in the basic necessities of life," Ms. Piape said.
"It's heartwarming to know that you are able to help in your own little way to alleviate their plight. So it is just right to share God's blessings to others in need," she added.
"We only solicited relief goods from those offices occupying the Zamboanga Motors building but there were also sister companies who donated and gave wholeheartedly, and we are so grateful for their involvement," explained Ms. Tumulak.
They have already packed the relief goods and will be sending them out soon to the victims in Tacloban.
Donations are still being accepted at Caritas Health Shield office located at the 2nd floor of Zamboanga Motors Building, Rizal Avenue, Pagadian City.
Security measure in place for peaceful Christmas season in Pagadian City
(PNA), PDS/TPGJR/CHARNYL S. ALBARRACIN/UTB
PAGADIAN CITY, Zamboanga del Sur, Dec. 5 (PNA) --Mayor Romeo Pulmones on Thursday assured the residents that security measure is in place to ensure a peaceful celebration of the Christmas season in this city.
Pulmones disclosed that the local police in collaboration with military have step-up security operations to include intelligence monitoring in a bid to prevent any eventuality by lawless elements.
Pulmones pointed out that the public must also help in preventing the occurrences of crimes and should be vigilant and alert.
"Crimes can't be stopped but at least we can lessen its rate. We need the help of all Pagadianons to reduce all sorts of crimes in this city," Pulmones said.
"We pray and we ask our heavenly Father's guidance as we celebrate these Christmas and New Year with no untoward incidents in this city," he added.
"We pray also for those bad guys who have plan to disrupt our peace and order that their plans will not materialize," he further added.
He said that the implementation of tightened security measure will continue until the celebration of this city's feast every third Sunday of January in honor of its patron saint, the Señor. Sto. Nińo.
He urged the public to cooperate with law enforcers to ensure to successful implementation of the security measure.
DILG-9 chief urges local officials to take active role vs. terrorism
By Gideon C. Corgue (PIA9)
PAGADIAN CITY – In response to the call of President Benigno S. Aquino III to fight all forms of terrorism, the members of the Security, Justice and Peace cluster of the Regional Development Council (RDC)-9 chaired by the regional director of the Department of Interior and Local Government (DILG)-9 has intensified its efforts to address terrorism and other threats in the region.
Speaking during a two-day advocacy program and trainers' training held at Chandler Suites here last week, DILG-9 Regional Director Paisal Abutazil said organized threat groups are operating in region 9 and in the neighboring provinces of Basilan, Sulu and Tawi-tawi, and the Autonomous Region in Muslim Mindanao (ARMM) where they have long been posing threats to the security and properties of the people in the area.
"With the local government units (LGUs) as the lead targets of this unlawful attacks, it is imperative upon the LGUs to strengthen and intensify coordinated efforts with the Philippine National Police (PNP) and the Armed Forces of the Philippines (AFP) to combat terrorism," stressed Abutazil.
"Huwag po nating kalimutan ang nangyari sa Zamboanga City(Let us not forget Zamboanga City incident)," Abutazil said.
The Moro National Liberation Front (MNLF)-Misuari faction stormed Zamboanga City last Sept. 8, leaving hundreds of people dead and billions of properties destroyed. The standoff lasted for almost a month.
Abutazil said "it is a fact that one major hindrance to true and lasting peace and the security of our environment is terrorism particularly in Zamboanga Peninsula area and the whole of Mindanao."
"While threats from terrorism remain complex and ever changing, I enjoined the local officials of the provinces, cities , municipalities and barangays to support and take a very active role in the fight against terrorism to have a peaceful, safe, orderly and friendly community," Abutazil urged.
Abutazil expressed confidence that the unified and sustained stakeholders' actions would definitely help in preventing and combating terrorism in the region.
Dubbed "Target hardening: Operationalizing the whole-of-nation approach against terrorism," the training was participated in by LGU officials, PNP and military personnel, religious leaders, non-government organizations and media.
A similar activity would be conducted in six regions of Mindanao, Central Visayas, and National Capital Region (NCR) in Luzon starting October to December this year.
Zambo. Surians: Modern day good Samaritans
By Gideon C. Corgue (PIA9)
PAGADIAN CITY – As a show of deep sympathy and support to the victims of typhoon "Yolanda" (international name, Haiyan) that hardly hit the Visayas region last Nov. 8 and brought tremendous losses of lives and properties, generous organizations and individuals from this city offered their help by donating cash or relief goods.
A few days after super typoon 'Yolanda" had wrecked havoc in the Eastern Visayas region, the premiere division of Philippine Army (PA), the 1st Infantry Tabak Division based in Camp Major Cesar Sang-an, Pulacan, Labangan, Zamboanga del Sur, spearheaded the "Oplan Tabang Visayas" (Oplan Help Visayas) to assist the victims of the calamity.
Overflowing support
"Oplan Tabang Visayas" got active, strong support from national government agencies NGAs, non-government organizations (NGOs), professionals, teachers, businessmen, students, among others.
In-kind donations started piling up in dropping centers set up at the Philippine Information Agency (PIA), Gaisano Capital Mall, City Commercial Center and the Sto. Niño Parish.
"We opened our doors as a drop-in center for donations of relief goods such as rice, canned goods, medicines, clothing, etc. for the typhoon victims," said PIA-9 Regional Director Noemi B. Edaga adding that the agency strongly supported the Philippine Army's relief efforts since "the typhoon left thousands homeless and hungry and they all need our immediate help."
"Recorrida"
The Tabak troopers intensified the relief operations by conducting "recorrida," an appeal to the public using a public address system with military vehicles, in the city as well as in the municipalities of the province.
"We are happy to see that even during our surprise visits to the municipalities, people were favorably responding to our call by having their donations ready to be picked up by our vehicles," Lt. Franco Salvador Suelto said.
"We are thankful for the overwhelming expression of support from the community," Suelto added.
Big heart
Greater Innovation of Responsible Lady Lawyers in Zamboanga del Sur (GIRLLZ) and Zamboanga del Sur Medical Society (ZSMS) were among the professional organizations giving their donations for the typhoon victims.
"We can't just watch and do nothing to the typhoon victims who are dying and suffering hunger. Our hearts are bleeding for them," GIRLLZ president Atty. Analyn Costanilla said.
"At first, we want to extend our help to the victims but we did not hear any information on government's aircraft that would transport the relief goods to the devastated areas until we read the info graphics posted at PIA's facebook page, PIA ZamboSur, saying that PIA is accepting donations, thus we immediately sent our relief goods there," Costanilla said.
Overwhelming support
At the start of packing the goods, Costanilla said, "we were expecting to produce only four sacks of relief goods but we were surprised to have more from our members."
"We are overwhelmed by the support extended by our members. We never thought that we have produced one truckload of goods in just two days," Costanilla pointed out.
Volume of goods
After a call for help to typhoon victims made in a holy mass by a parish priest of San Jose Parish in Dumingag, Zamboanga del Sur, the parishioners immediately responded to the call, and in just a few hours after, huge volume of relief goods came.
The parishioners, teachers, students and other well-meaning individuals helped the parish in re-packing the relief goods which accounted for 770 packs. These goods were turned-over to PIA.
"It is only through our help that the survivors can draw strength to keep them moving and going from untold difficulties and sufferings," Father Elvin Sabandal, the assistant parish priest said.
Solidarity of support
Sabandal said "the solidarity of support to help out the survivors had given them some comfort that they are not alone in their efforts to recover from the tragedy."
The Tabak division also thanked all well-meaning individuals and organizations for sharing their time, resources and efforts to help the typhoon survivors.
Pagadian City hosts 2013 regional invention contest, exhibits
By Claro A. Lanipa (PIA9)
PAGADIAN CITY – The city plays host to the 2013 Regional Invention Contest and Exhibits (RICE) with the theme, "Inventions and Innovations for Smarter Philippines" held at the Gaisano Mall starting Nov. 28 to Dec. 1.
In his welcome message, Mayor Romeo P. Pulmones who was represented by City Administrator Prixio Daniel said "this science and technology event will give us the opportunity to see for ourselves the new ideas and devices from our very own inventors in the region."
"The efforts of the Department of Science and Technology (DOST) and its coordinating organizations are impressive and commendable because this will indeed inspire and encourage further the ingenuity of our inventors whose hidden talents and unique abilities are not exposed and recognized," Pulmones stressed.
Meanwhile, Engr. Mahmud Kingking, assistant regional director for field operations of DOST-9, said "this event gives importance to our local inventors and researchers who will be considered the architects, builders, troubleshooters and problem fixers of our society."
"The conduct of RICE is very timely especially we are moving towards the unification of the ASEAN communities by year 2015. We need to prepare ourselves for the greater challenges in our lives because we are expecting more stiff competitions especially in the areas of business, education, agriculture, transportation industry and even in the service sector," Kingking said.
Kingking underscored the importance of being competitive through innovations and inventions to survive these days.
On the other hand, Zamboanga del Sur first district Representative Victor J. Yu who chairs the House Science and Technology Committee expressed optimism that such exhibit could have more impact by inviting and encouraging more inventors to join. He also urged the local government units to extend full support to the activity.
Activities like this, he said, "will help motivate, encourage and inspire our younger generations to focus more on science and technology (S&T). We must admit that in the near future S&T will determine our everyday life, as science and technology advances.
The event was graced by Prof. Fortunato Dela Pena, undersecretary for S&T Services, DOST and was participated in by some 60 participants/inventors with more than 60 entries for the contest.
Tabak Division and PIA-9 embark on Oplan Tabang Visayas journey
By Riza P. Lacbao
The First Infantry "Tabak" Division, under the command of Brigadier General Felicito Virgilio M. Trinidad Jr., has embarked on a long journey from the Zamboanga Peninsula with members of the Philippine Information Agency-Region 9, to bring relief goods to Ormoc City and nearby municipalities for its Oplan Tabang Visayas efforts. The said relief goods are now at the Naval Forces Central in Cebu awaiting to be ferried by a Philippine Navy boat to the typhoon-devastated areas.
In a phone interview with Lt. Col Randy Sinocruz, G7 of Tabak Division, the relief goods consist of 7,058 food packs (38, 819 kg), 188 cartons of mineral water (10,945 kg), assorted biscuits/goods and medicines (10,356 kg), or almost 9 tons of relief goods.
The relief goods were donated by concerned citizens and groups and by the local government units under the provinces of Zamboanga Sibugay, Zamboanga Del Sur, Zamboanga Del Norte, Lanao Del Sur, Lanao Del Norte and Misamis Occidental.
Oplan Tabang Visayas is an offshoot of the request of the concerned individuals and groups for the 1st Infantry Division to distribute the relief goods in their behalf to the survivors of Supertyphoon Yolanda.
"Our 40-member contingent is expected to depart Cebu for Ormoc anytime by Landing Ship Vessel (LSV) 551 of the Philippine Navy to deliver the relief goods," Ltc Sinocruz said.