Zamboanga del Sur News August 2015
Jump to navigation
Jump to search
→ → Go back HOME to Zamboanga: the Portal to the Philippines.
A | B | C | D | E | F | G | H | I | J | K | L | M | N | O | P | Q | R | S | T | U | V | W | X | Y | Z
Create Name's page
Regions | Philippine Provinces | Philippine Cities | Municipalities | Barangays | High School Reunions
---
Province of Zamboanga del Sur - Archived News of Zamboanga del Sur
---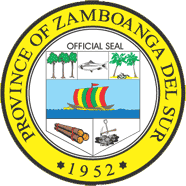 Seal of Zamboanga del Sur Province
Interactive Google Satellite Map of Zamboanga del Sur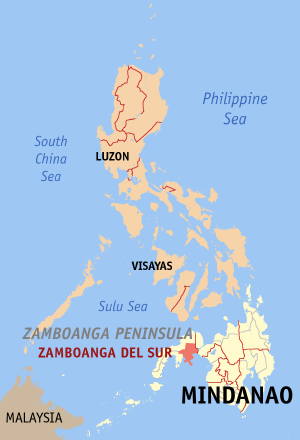 Zamboanga del Sur Map Locator

Municipalities within Zamboanga del Sur

Provincial Capitol of Zamboanga del Sur

Provincial Capitol of Zamboanga del Sur, Santo Niño, Pagadian city
Dietary supplement is a product that contains vitamins, minerals, herbs or other botanicals, amino acids, enzymes, and/or other ingredients intended to supplement the diet. The U.S. Food and Drug Administration has special labeling requirements for dietary supplements and treats them as foods, not drugs.
---
---
Manufacturers and distributors of dietary supplements and dietary ingredients are prohibited from marketing products that are adulterated or misbranded. That means that these firms are responsible for evaluating the safety and labeling of their products before marketing to ensure that they meet all the requirements of DSHEA and FDA regulations.
Lapuyan Falls: The favorite haunt of the fair Subanen maidens of Sitio Baga and all its neighboring areas, usual meeting place with many a young country swain in some secluded cavern beneath the rocky forest lane.

Lakewood, Zamboanga del Sur, Philippines

Village of Pedagan
Wars of ancient history were about possessions, territory, power, control, family, betrayal, lover's quarrel, politics and sometimes religion.
But we are in the Modern era and supposedly more educated and enlightened .
Think about this. Don't just brush off these questions.
Why is RELIGION still involved in WARS? Isn't religion supposed to be about PEACE?
Ask yourself; What religion always campaign to have its religious laws be accepted as government laws, always involved in wars and consistently causing WARS, yet insists that it's a religion of peace?
WHY??
There are only two kinds of people who teach tolerance:
The Bullies. They want you to tolerate them so they can continue to maliciously deprive you. Do not believe these bullies teaching tolerance, saying that it's the path to prevent hatred and prejudice.
The victims who are waiting for the right moment to retaliate. They can't win yet, so they tolerate.

Lintugop, Aurora
Pagadian City, Zamboanga del Sur

Provincial human resource management office of santo niño pagadian city

Civil Service Commision office in santo niño pagadian city
By Police Inspector Dahlan T. Samuddin with report from PO2 Radzben S. Jul (RPIO9)
Zamboanga del Norte - The manhunt team of Labason MPS led by Police Senior Inspector Mohammad Sahidaini conducted a police operation in Barangay Malintuboan, Labason at about 5:01 PM on August 26, 2015. This led to the arrest of suspect Benjack Dacsaan, 29, resident of said place, by virtue of warrant for qualified theft issued by Presiding Judge Oscar D. Tomarong of RTC Branch 28, 9th Judicial Region, Liloy, Zamboanga Del Norte docketed in Criminal Case Number L-01963 with recommended bail bond amounting to ₱40,000.00. Suspect is now detained at Labason MPS for proper disposition.
Pagadian City - A man wanted for theft was arrested in Barangay Balangasan at about 8:00 PM on August 18, 2015. Police Superintendent Glenn Dulawan, Pagadian City Police Chief, stated that suspect Christopher Paladias y Caylan, 29, resident of the abovementioned place, was arrested by virtue of warrant of arrest for Theft docketed under Criminal Case No. 9345-MTC issued by Acting Presiding Judge Roy P. Murallon of Municipal Trial Court, 10th Judicial Region Branch 3, Ozamis City, with a recommended bail bond of Php 12,000.00. The accused is temporarily detained at Pagadian City Police Station while waiting for court order for proper disposition.
An RA 9262 violator was arrested by elements of Pagadian City Police Station in Purok Papaya, Barangay Lumbia District, Pagadian City at about 9:30 PM on August 18, 2015. Arrested person was identified as Erlou Nercuit y Abregana, legal age and a resident of the aforementioned place. He was arrested by virtue of warrant of arrest for violation of section 5 and 6 of RA 9262 issued by Benjamin R Lanzaderas, presiding judge of RTC 9th Judicial Region, Branch 22, Pagadian City, docketed under Criminal Case Number 12232-2k15 with bail bond recommended fixed at Php 30,000.00 for his temporary liberty. The accused is temporarily detained at Pagadian City Police Station while awaiting court disposition.
(HAA/DENR-9 PR)
The Protected Area Management Board (PAMB) held the 16th anniversary celebration of DBPLS in Barangay Danan, Vicenzo Sagun, Zamboanga del Sur with a simple program, lunch and games – the first celebration that happened in 16 years of its existence as a protected area.
In attendance were DENR personnel led by ZDS PENRO Adelaida Borja, Protected Area Supt. (PASu) Alicia C. Dimaporo, Coral Triangle Initiative Officer Amida Diwata Jasma, and PAMB officials coming from six (6) municipalities, municipal officials and PNP members led by MayorMerlinda P. Maata of Vincenzo Sagun, uniformed men from 53rd IB/ 1st Infantry Division- Philippine Army and representatives from the provincial government of Zamboanga del Sur.
The Dumanquillas Bay Protected Landscape and Seascape (DBPLS) was officially established on August 10, 1999 by virtue of Presidential Proclamation No.158, issued by then President Joseph Ejercito Estrada pursuant to the National Integrated Protected Area System (NIPAS) Act. The DBPLS composed of 25,948 hectares covering the two provinces of Zamboanga Sibugay and Zamboanga del Sur. Specifically, the DBPLS embraces the coastal waters of six municipalities of: Margosatubig, Lapuyan, Kumalarang, and Vincenzo Sagun of Zamboanga del Sur, and Buug and Malangas under the jurisdiction of Zamboanga Sibugay.
Over the past decades, the DBPLS has been subjected to severe human-induced pressures, such as encroachment, overexploitation of resources and destructive activities. Unless immediate protection and conservation actions are undertaken, the condition of DBPLS will worsen and the trend of degradation may become irreversible.
In her message during the program, PENRO Borja expressed thanks to all who attended and made the said event possible. In behalf of the DENR family headed by Regional Director Arleigh J. Adorable, she congratulated the PAMB officials and members coming from the six contiguous municipalities who are responsible for the sustainable management of the Bay's fishery resources, protection of threatened marine habitats, and conservation of its rich biodiversity while Mayor Maata conveyed greetings from the local chief executives of five LGUs concerned who were on official travel and vowed to support all activities approved by the PAMB for the betterment of DBPLS.
In the afternoon, a series of games were held and winners were awarded with cash prizes afforded by PAMB officials: Bugsay Raising, Tug of War, Coco Sap (tuba) Drinking, Longest Breath pronouncing DBPLS, and "Balak".Anniversary T-shirts were also distributed to participants for pictorials.
The Dumanquillas Bay Protected Landscape and Seascape (DBPLS) encompasses vast land and aquatic ecosystems of great importance to human and other life forms. It is a main fishing ground and source of income for thousands of fisher folk inhabiting the surrounding six municipalities in the two provinces of Zamboanga del Sur and Zamboanga Sibugay. It is also a known spawning ground of different species of sardines – making it one of the country's most productive fishing areas for pelagic species. Other than fisheries, the bay boasts of biologically diverse coastal habitats and resources as well as outstanding physical features and natural landmarks that can be developed for ecotourism.
(PNA), RMA/TPGJR/HIROHITO D. CADION
PAGADIAN CITY, Zamboanga del Sur, Aug. 29 (PNA) – Vice President Jejomar Binay has urged the barangay officials in the nearby town of Labangan to be united in order to help spur development in their locality.
Binay made the call as he visited on Friday Barangays Upper Pulacan and Campo Islam, Labangan municipality.
Binay arrived around 12:30 p.m. Friday in Labangan from nearby Zamboanga del Norte province.
Binay, upon arrival, attended barangay assembly that was also participated by the officers and members of the military retirees association.
After the assembly, the vice president joined barangays officials, military retirees and residents in a "boodle fight" lunch.
Binay have also met with the members of the Alpha Phi Omega (APO) and officers of the Boy Scouts of the Philippines (BSP)-Labangan chapter after the assembly.
After the meeting, he stood as one of the major sponsors in the wedding of the daughter of Labangan Mayor Marlon Valenzuela.
On Thursday, Binay was in the town of Katipunan, Zamboanga del Norte and have stayed overnight in Dapitan City in the same province.
By Police Inspector Dahlan T. Samuddin with report from PO2 Radzben S. Jul (RPIO9)
Zamboanga Del Sur - A barangay tanod was arrested after he was caught using shabu in an abandoned house in Barangay Campo Islam, Labangan at about 6:30 PM of August 16, 2015.
Police Senior Inspector Junie A. Lawingan, Labangan Police Chief, identified the arrested person as Marlon Raguine y Calalas, 39. Recovered from him were a small sachet of suspected shabu, and drug paraphernalia. The suspect is temporarily detained in Labangan MPS while appropriate charges are prepared for filing in court against the suspect.
Zamboanga City - Two individuals were arrested by members of Zamboanga City Police Station 11 for possession of illegal drugs during the conduct of patrol at the junction of Veterans Avenue and Tomas Claudio Street at about 6:20 PM on August 16, 2015. Suspects were identified as Efren Billedo Jr, y Falcasantos, 20, and Raymart Enriquez y Ramillano, 21, both residents of Brgy. Boalan. Their arrests were made after the police noticed a Yamaha Mio motorcycle bearing plate no. JA 28981 driven by the suspects for violation of RA 4136 (not wearing of safety helmet) and allegedly nearly hit one of the members of said team. Furthermore, while in the process of issuing the citation ticket and verification of the documents of the above-described motorcycle, one of the team members confiscated from the suspects two sachets containing dried leaves believed to be "marijuana." Confiscated items were forwarded to the Regional Crime Laboratory 9 for laboratory examination. Suspects are presently detained at Zamboanga City Police Station 11 for filing appropriate charges in court.
(PNA), FFC/TPGJR
ZAMBOANGA CITY, Aug. 27 (PNA) -– The police have arrested two people--a father and his son--who were listed as among the most wanted persons in the province of Zamboanga del Sur, an official announced Thursday.
Senior Supt. Romulo Cleve Taboso, Police Regional Office-9 (PRO-9) spokesman, identified them as Roberto Romano Sr., 52, and his son, Roberto Jr., who were listed as the No. 3 and 4, respectively, in the list of Top 10 most wanted persons in Sindangan, Zamboanga del Norte.
Taboso said the Romano father and son were arrested around 8:30 a.m. Wednesday in Purok 5, Barangay Poblacion, Midsalip, Zamboanga del Sur.
He said the Romanos' arrest came after they were sighted by police intelligence operatives in Barangay Poblacion, Midsalip.
He said they are charged for the crime of murder and the court has issued warrant of arrest without recommended bail against them.
By Franklin P. Gumapon (FPG/PIA9)
PAGADIAN CITY, Aug. 26 (PIA) – Guided by the wisdom in the saying which goes "All work and no play makes Jack a dull boy," the Zamboanga del Sur I Electric Cooperative, Inc. (ZAMSURECO-1) has spearheaded a variety show competition on Tuesday for its employees.
ZAMSURECO-1 employees from Area I, II, III and Central Office have converged here to show off their talents in dancing and singing.
In his opening statement before the dance and song extravaganza, Engr. Jose Raul A. Saniel, ZAMSURECO-1 general manager and chief executive officer, emphasized the benefits from holding the said competition saying that this would redound to enhancing and developing employees' dance and singing prowess and creativity.
As the teams would pit their talents against each other, Saniel hoped that camaraderie, unity and teamwork would result from this friendly competition.
He also briefly gave a distinction between a healthy competition and the so-called "cutthroats" competition, saying the former results in excellence and the latter heads for destruction.
The results of the variety dance contest and variety show competition revealed that the Central Office team emerged as the overall champion followed by Area I, II and III.
The variety show was one of the highlights of the 43rd founding anniversary of ZAMSURECO-1 which carried the theme: ZAMSURECO-1@43: Good Governance + Commitment + Teamwork + Innovation = Excellence.
By Police Inspector Dahlan T. Samuddin with report from PO2 Radzben S. Jul (RPIO9)
Zamboanga Del Sur - A farmer was arrested during a police operation in Barangay Maruing, Lapuyan town at about 3:00 AM on August 16, 2015.
Police Inspector Roger A. Bartiana, Lapuyan Police Chief, identified the arrested man as Elbert Mangangot y Hupa, 51, farmer and resident of said place. He was nabbed thru a warrant of arrest for murder issued by Presiding Judge Edilberto Absin of Branch 29 Regional Trial Court, Pagadian City. Suspect is now temporarily detained in Lapuyan Municipal Police Station for proper disposition and turn-over to proper court.
By Gideon C. Corgue (FPG/GCC/PIA9-Pagadian City)
PAGADIAN CITY, Aug. 24 (PIA) – A total of 11,250 cc of blood was collected by the Philippine Red Cross (PRC) from the employees of the Zamboanga del Sur Electric Cooperative, Inc. (ZAMSURECO-1) during the bloodletting activity held on Friday at the Heroes' Hall, ZAMSURECO-1 this city.
The bloodletting program has always been a part of the activities lined up for the ZAMSURECO's founding anniversary celebration, which falls on every 3rd week of August.
ZAMSURECO-1 General Manager and Chief Executive Officer Engr. Jose Raul A. Saniel said "the electric cooperative has been actively undertaking corporate social responsibility (CSR) programs by sharing with the community its blessings and the bloodletting activity is one these."
"ZAMSURECO-1 looks after the welfare of its employees by encouraging them to donate blood. We inspire our employees to actively part in enriching the lives of our fellow Filipinos," he added.
Ruel Casipong of the Technical Services Department was one of the 25 employees who volunteered to donate blood saying, "I donate my blood to support the annual bloodletting program of ZAMSURECO-1 and also to support the PRC in its mission to help save lives."
Casipong said it was his second time to donate blood; the first time was last year during the coop's 42nd founding anniversary.
PRC Blood Recruitment Officer Teodora Ortiz said ZAMSURECO-1 had been a corporate blood donor for the last 12 consecutive years now. In fact, the PRC has awarded a certificate of recognition to ZAMSURECO-1 last Aug. 16.
Ortiz said the PRC was impressed with ZAMSURECO-1 as the first corporate agency in the province with more than 580 employees to have donated blood to the Philippine Red Cross.
"We expressed our sincere gratitude to the employees of ZAMSURECO-1 for their acts of generosity and love. Indeed, they play a key role in having an adequate blood supply for those in need of blood transfusion," Ortiz stressed.
"We hope that the electric coop will continue to donate blood to PRC to help the agency in its mission of saving lives," Ortiz concluded.
By Bong Garcia
A SUSPECTED pirate was killed in a firefight, while four others were captured by policemen offshore Zamboanga del Sur.
Superintendent Cleve Taboso, Police Regional Office-Zamboanga Peninsula spokesman, identified the suspected pirate as Junjie Galorio.
Those captured were Joveto Galorio, Bobby Jerusalem, Joel Langgam, and Fredo Oclaret.
Taboso said the firefight occurred around 3 p.m. Friday offshore Barangay Biu-Os, Vincenzo Sagun, Zamboanga del Sur.
The policemen were on seaborne patrol when they chanced upon the suspected pirates, he added.
He said appropriate charges will be filed against those captured.
Recovered from the pirates were a Garand rifle and ammunition.
(PNA), RMA/PFN
MANILA, Aug. 22 (PNA) --- A suspected illegal fisher was shot and killed by troopers of the 53rd Infantry Battalion and V. Sagun Municipal Police Station after the former's group fired on government security forces off Igat Island, Margosatubig, Zamboanga Del Sur Friday afternoon.
The incident took place at 3 p.m., said Lt. Col. Audie Mongao, 1st Infantry Division spokesperson.
He added that police and military units, along with members of the V. Sagun Bantay-Dagat, were conducting law enforcement operations in the vicinity, in wake of illegal fishing complaints, when they spotted armed men aboard a "tari-tari" motorized fishing boat.
At this point, the suspects in the fishing boat fired on government security forces, prompting the latter to return fire, killing one of the illegal fishers.
The "tari-tari" then tried to escape but were quickly intercepted, resulting in the capture of four suspects and confiscation of an M-1 Garand rifle, 16 rounds of ammunition and the fishing boat.
By Kris M. Crismuno [(PNA), CTB/KMC]
MANILA, Aug 21 (PNA) -- The Department of Trade and Industry (DTI) pushes for the growth of micro, small, and medium enterprises (MSMEs) in Zamboanga Peninsula to spur economic activities in the region.
DTI Secretary Gregory L. Domingo, during the first Zamboanga Peninsula MSME Conference, mentioned that the government and private sector are now partnering to improve the business environment nationwide.
"The government and the private sector worked together to create an enabling business environment and make the country more competitive. We began by simplifying the business permits and licensing system, adopting one form and reducing the number of steps and required signatories," said Domingo.
He mentioned initiatives of the government to encourage establishment of businesses in the country, particularly in regions in Mindanao, to promote inclusive growth.
For DTI alone, it has the Online Philippine Business Registry which cuts time to set up business to six steps in eight days, down from the previous 16 steps and 34 days.
The DTI chief also cited the establishment of Go Negosyo Act which mandates the Department to put up Negosyo Centers in all the provinces, cities and municipalities throughout the country to assist them in opening businesses.
He also cited other government initiatives such as support to education, human resources, infrastructure, economic reforms, the updating of the Barangay Micro Business Enterprises (BMBE) law, and DTI Support Programs for the MSMEs.
Domingo, likewise, highlighted the country's hosting of Asia Pacific Economic Cooperation (APEC) meetings this year, in which during the Ministers Responsible for Trade (MRT) Meeting the Philippines along with other 20 APEC economies come up with the Boracay Action Plan Agenda to include MSMEs into the global value chain.
"Happily, the Ministers endorsed the action agenda and agreed to recommend its adoption to the APEC leaders who will meet here in the Philippines this November. With this, I am optimistic that before too long, the MSMEs here in Zamboanga Peninsula will be able to export their products directly", he said.
MSMEs are the backbone of the Philippine economy as they comprise 99 percent of total business establishments in the country and the generator of around 60 percent jobs locally.
(PNA), FFC/TPGJR/HDC
PAGADIAN CITY, Zamboanga del Sur, Aug. 20 (PNA) -– The Office of the Civil Defense (OCD) has installed tsunami signage to raise the people's level of awareness on what to do once natural calamity hit their community.
OCD Regional Director Emilia Julhajan told the Philippines News Agency that a total of 12 sign boards were installed on Wednesday in six coastal barangays here.
The six barangays namely Dumagoc, Kawit, Santa Lucia, San Pedro, Santiago and White Beach, which are among the hardest hit areas when tsunami generated by the 7.7 intensity earthquake struck this city on August 17, 1976.
Julhajan disclosed there is a possibility tsunami will hit the region since the country is within the so-called Pacific Ring of Fire.
She said they have no intention to scare people instead "we just want the public to be aware" on how to survive and save lives in times of natural disaster.
Julhajan added her official in coordination with the city government will install signage to identify the escape route to safety in case of natural disaster, particularly tsunami.
She said the installation of the sign boards is to equip the people with the proper knowledge to respond to emergency.
Around 1,440 people died, 7,701 were injured and 909 were listed missing when a tsunami generated by the 7.7 intensity earthquake hit this city on August 17, 1976.
At least 49,848 were also rendered homeless and most of the casualties and destruction were caused by a 20 feet high tsunami with a velocity of 720 kilometer per hour.
The epicenter of the earthquake was at the Moro gulf.
(PNA), FFC/TPGJR/HDC
PAGADIAN CITY, Zamboanga del Sur, Aug. 19 (PNA) -– The provincial government is hosting this year's Philippine National Games (PNG), which is scheduled to be held from September 10 to 14.
Provincial Information Officer Marivic Jongco told the Philippines News Agency that the holding of the PNG forms part of the activities of this province' 63rd anniversary celebration.
Jongco said that Gov. Antonio Cerilles is optimistic to successfully host the PNG as all the sports facilities and venues are in place.
Jongco said that 5,000 to 6,000 athletes and sports officials are expected to participate in the five-day PNG in this city.
She said all of the local government officials of this province' 26 towns and one city have been directed to fully support and actively participate in the hosting of the PNG.
The holding of this year's sports event here is the first time to be held in this province since the creation PNG.
The PNG was created by virtue of Executive Order No. 163 dated March 3, 1994 issued by then President Fidel Ramos.
The PNG is a multi-sport tournament created to serve as the ultimate challenge for athletes in the Philippines to bring out the best of the national and emerging teams as well as to be the main source of possible composition of national pool athletes that will compete in international tournaments such as the Southeast Asian Games, Asian Games and the Olympics.
(PNA), FFC/TPGJR/HDC
DUMALINAO, Zamboanga del Sur, Aug. 18 (PNA) -– The local police will soon be housed in a new two-storey headquarters.
Mayor Ace William Cerilles together with Senior Supt. Sofronio Ecaldre, provincial police director, and Chief Insp. Lee Eric Humpa, local police chief, led the ground breaking ceremony Tuesday signaling the start of the construction of the new police headquarters.
Cerilles expressed his heartfelt gratitude to the Philippine National Police (PNP) for allocating PHP4.7 million for the construction of two-storey building that will house the local police.
Cerilles said the project will boost the morale of the local police force in the performance of their duties and responsibilities.
Humpa also thank Cerilles for the latter's support to the local police.
The local government has donated a 600 square meters lot where the new police headquarters will be constructed.
The new police headquarters will be located at the back of this town's public market.
At present, the local police headquarters is house at the back of the municipal hall.
By Gideon C. Corgue (FPG/GCC/PIA9-Pagadian City)
RAMON MAGSAYSAY, Zamboanga del Sur, Aug. 17 (PIA) – The Zamboanga del Sur Electric Cooperative, Inc. (ZAMSURECO-I) has inked a memorandum of agreement with two independent power producers (IPPs) to help protect and preserve our Mother Earth.
In his report during the 22nd annual regular representative assembly (ARRA) held at the municipal gym here, ZAMSURECO-I general manager and chief executive officer Engr. Jose Raul A. Saniel said the electric cooperative had signed contracts with the two IPPs, Clean and Energy Solutions (CES) and Astro Energy, for additional power supply.
CES will develop the Salug Daku Mini-Hydro Plant (SDMHPP) in Josefina town while the Astro Energy will embark on a solar power plant.
The project aims to address the power supply problem besetting ZAMSURECO-1's service area.
Saniel reported that on July 28, I have signed contracts with the CES and Astro Energy to provide the cooperative with clean and green energy to solve the power supply problem. "The contracts that I have signed are no longer for [fossil fuel power plans] but for renewable power," Saniel told some 600 members of the Multi-Sectoral Electrification Advisory Council and accredited delegates.
In explaining why he signed the contract, Saniel said: "We are pro-environment and it's high time for us to be a responsible electric cooperative. We will help promote the government's program on the renewable energy sources of power so that we can help preserve and protect our mother nature."
"We want ZAMSURECO-I to be a model to other electric cooperatives by promoting renewable power sources," Saniel added.
The IPPs are said to produce 10 megawatts capacity and deliver electricity that are cleaner, or more environmentally sustainable than the traditional resources.
"It will take the IPPs three to four years to implement the project," Saniel pointed out.
He also expressed optimism that the power supply in the province is guaranteed with the help of the IPPs.
(PIA)
PAGADIAN CITY: A long stretch of coastlines teeming with iodine-rich foods has outlined the landscape of Zamboanga Peninsula but the region is now battling the problem of iodine deficiency disorder (IDD) that is affecting a number of schoolchildren aged 6-12 years old. Nutritionist Evelyn Capistrano of the Department of Health-Region 9 (DOH-9) told the members of the press here in a media forum recently that the results of the 2013 IDD survey conducted by the Food and Nutrition Research Institute had revealed the Zamboanga Peninsula is the only region in the country with IDD problem, registering a prevalence of 41.1 percent for 6-12 years old schoolchildren. Among the three provinces in the region, Zamboanga del Norte has the highest IDD prevalence of 55.5 percent, followed by Zamboanga Sibugay with 40.7 percent and Zamboanga del Sur with 31.2 percent. Isabela City of Basilan province, which remains part of region 9, has an IDD prevalence of 45 percent.
By Gideon C. Corgue (FPG/GCC/Pagadian/Zamboanga del Sur)
PAGADIAN CITY (PIA) – Zamboanga del Sur Governor Antonio H. Cerilles on Wednesday awarded five rebel returnees with P15 thousand each to help them live normal lives again.
Cerilles personally handed the checks to the rebel returnees during the declaration of Zamboanga del Sur as peaceful and ready for further development province at the Amusement and Event Center, Capitol Compound this city.
The awarding of checks to the rebel returnees was witnessed by Western Mindanao Philippine Army chief Lt. Gen. Rustico Guerrero, Tabak commander MGen. Gerardo Barrientos Jr., PRO9 Deputy Director for Operations PSSupt. Randolf Delfin, 102nd Brigade commander Col. Andres S. Aguinaldo Jr., Board Member Ernesto Mondarte and Provincial Director Vernell Virgel Jayme of the Department of Interior and Local Government (DILG).
The names of the rebel returnees were not divulged for fear of reprisals by their comrades in the communist movement.
The financial assistance is part of the national government's Comprehensive Local Integration Program (CLIP) administered by the Office of the Presidential Adviser on Peace Process (OPAPP), which was transferred to the provincial office of the DILG since May 15, 2014.
Cerilles said "it is the goal of the government to extend help to those who have left the arms movement to have something to start with for their families."
"Let's join hands together to make Zamboanga del Sur's development sustainable by living in lasting peace," Cerilles added.
On the other hand, Tabak commander MGen. Gerardo Barrientos Jr. congratulated the beneficiaries for deciding to trust the government again.
He also thanked the provincial government for keeping true to its commitment to help the rebel returnees in Zamboanga del Sur return to the folds of law.
Barrientos said the 1st Infantry (Tabak) division had beefed up its efforts at licking the insurgents and, at the same time, opening its other hand to welcome those who wanted to go back to the mainstream society.
Barrientos said a day before the declaration of Zamboanga del Sur as peaceful and ready for further development province, eight regular members of Communist Party of the Philippines-New People's Army-National Democratic Front (CPP-NPA-NDF) had surrendered to the military.
The Tabak commander also said the unit would continue to intensify its engagement with all stakeholders in their area of responsibility in implementing the Bayanihan Team activities such as The Bayanihan sa Barangay, Bayanihan sa Kalusugan, Ugnayan Lingkod Bayan, Ugnayan sa Paaralan, Brigada Eskwela, Sagip Kalikasan, Youth Leadership Summit, Balik Loob Program, and Disaster Risk Reduction Management to ensure that the Philippine Army is always ready to help in case a disaster happens in the province.
By Claro A. Lanipa (FPG/CAL/PIA-9)
PAGADIAN CITY, Aug. 14 (PIA) – A joint resolution of the provincial government of Zamboanga del Sur, the Armed Forces of the Philippines (AFP) and the Philippine National Police (PNP) declaring Zamboanga del Sur as a peaceful and ready for further development province was signed on Wednesday at the Amusement and Events Center (AEC), Capitol Complex this city.
Provincial Governor Antonio H. Cerilles together with Mgen. Gerardo F. Barrientos Jr., commanding general of the 1st Infantry (Tabak) Division, PCSupt. Miguel C. Antonio Jr., officer-in-charge of the Police Regional Office (PRO)-9 led the signing of said resolution.
In his message, Governor Cerilles said: "Today our province is blessed, because no less than our friends from the AFP and PNP disclosed that this province is peaceful and is ready for development."
"What does it mean?" the governor asked. "If all of us will help for peace and all of us will do our work as we pledged, and all of us will strive hard on how to bring peace to our barangay, I am sure big businessmen will look at our province. Business will boom and big business will arrive."
"I am happy that finally our province is declared as peaceful and I am happy because this is the start of the new beginning, not maybe for our generation but for the next generation to come," Cerilles emphasized.
"If we will maintain this, other provinces will look at us and we should take pride that we are thinking not only for ourselves, we are thinking of the next generation that they will have a better life," Cerilles continued.
Meanwhile, PRO-9 deputy regional director for operations PSSupt Randolf R. Delfin expressed his full support and cooperation saying, "Kami po sa PNP ay makikiisa at nangangako na gagawin po naming ang lahat para maapaw natin ang ating minimithi, kapayapaan at kaunlaran (We, in the PNP are one in supporting this and we pledged to do everything to attain peace and progress in the area.)"
On the other hand, MGen. Gerardo F. Barrientos emphasized that "development and security are complimentary."
"The security sector, represented by your AFP and PNP, supports your efforts towards a progressive Zamboanga del Sur. Your army, the 1ID is bannering the Internal Security Plan (ISP) with the non-government organizations (NGOs) in achieving an environment conducive for peace and development," he said.
Barangay captains from all over the province, municipal mayors and vice mayors together with their chiefs of police, military officials, provincial officials as well as representatives from the different national government agencies were present in the said occasion.
By Bong Garci (Sunnex)
A MILITIAMAN listed number seven in the hit list escaped unscathed in a gun attack in the province of Zamboanga del Sur, the police reported Thursday.
Inspector Dahlan Samuddin, Police Regional Office-Zamboanga Peninsula information officer, said the incident took place at 9:52 a.m. Wednesday in front of a motor repair shop in the village of Sta. Lucia, Pagadian City.
Samuddin identified the would-be victim as Joseph Pepito, 31, a militiaman moonlighting as a motorcycle mechanic.
Investigation showed that Pepito was repairing motorcycle when the gunmen, armed with a handgun, arrived and opened fire but missed his target, Samuddin said.
Samuddin said the gunmen, after failing to hit his target, fled on foot.
The victim told the investigator that he received an anonymous letter informing him not to be complacent enough because his life is in danger, according to Samuddin.
He said Pepito is also listed as number seven among the list indicated in the letter.
Investigation continues in a bid to unmask the identity of the gunmen.
By Claro A. Lanipa (FPG/CAL/PIA-9 Zamboanga del Sur)
MARGOSATUBIG, Zamboanga del Sur, Aug. 12 (PIA) – The regional hospital based in this municipality together with the municipal government has launched Monday the Universal Health Care-High Impact Five (UHC-HI5) program at the municipal gymnasium here.
Dr. Richard B. Sison, medical center chief, said the "UHC-HI5 launch is a nationwide activity that is ongoing right now, happening in all the 72 Department of Health (DOH)-managed and retained hospitals all over the country."
The concept of HI5 is to reach out to the community by zeroing-in on the five major impact programs of DOH such as maternal care, infant care, child care, HIV-AIDS and service delivery network, Dr. Sison explained.
"HI5 in the hospitals is a distinct activity and this is to enhance hospital operations to achieve the Kalusugang Pangkalahatan and also to catch-up with our Millenium Development Goals (MDG) commitment," he said.
"As suggested by Health Secretary Janet Garin hospitals should be branded, and one of these branding activity is the face-lifting of all hospitals of the department – meaning make it appear people would really want to go to," the medical center chief further said.
Meanwhile, Mayor Roy Encallado in his message was so thankful to the DOH for coming up with a very aggressive approach in the delivery of basic health services to the poor people of his town.
Moreover, Zamboanga del Sur's second district board member Felicidad Fontanilla together with Mayor Encallado and Dr. Sison led the ribbon cutting and unveiling of the Alagang Pinoy Kiosks, representing the DOH's five impact programs.
Blood donation advocacy and bloodletting activity along with HIV-AIDS advocacy and HIV-AIDS free testing were also conducted during the said occasion.
By Gideon C. Corgue (ALT/GCC/Pagadian/Zamboanga del Sur)
PAGADIAN CITY, August 11 (PIA) – The Zamboanga del Sur Electric Cooperative, Inc. (ZAMSURECO-I) will hold a Fun Walk for Mother Nature 2015 on August 18 in the towns of Mahayag and Molave, Zamboanga del Sur.
ZAMSURECO-I General Manager and Chief Executive Officer Engr. Jose Raul A. Saniel said the event is one of the lined-up activities to drum up the 43rd Foundation Anniversary of the electric cooperative on August 25 with the theme "ZAMSURECO-I @43: Good Governance + Commitment + Teamwork+ Innovation=Excellence."
Saniel said the Fun Walk for Mother Nature, dubbed "Baklay Para sa Kinaiyahan," seeks to raise the level of public awareness and support for our Mother Nature, promote healthy and active lifestyle, to build a sense of camaraderie through walking, and to sustain and strengthen the unity and friendship of ZAMSURECO-I employees, board of directors, stakeholders, and member-consumers/stakeholders.
The participants are classified based on the following categories, to wit: class A, composed of ZAMSURECO-I officers, employees and board of directors, and class B, composed of member-consumers/MSEACs.
Saniel said the event will commence at ZAMSURECO-I Bayad Center in Mahayag to Molave Bayad Center in Barangay Culo, Molave.
Participants shall begin their fun walk at exactly 6:00 a.m. in Mahayag, ZDS and end at ZAMSURECO-I action and collection center (ZACC) office, National Highway, Barangay Culo, Molave, ZDS. For the employee participants, they must go to their respective area office and perform chants and yells, Saniel explained.
Saniel said that during the event, each area must have a team banner using eco-friendly/indigenous materials bearing a slogan for the team slogan contest and such banner shall be posted at the ZAMSURECO-I office in Molave, prior to the start of the fun walk.
Saniel also announced that prizes and special awards will be given to the winners for "Best team slogan and Best slogan (individual category)."
By Allen Abastillas
A new police director for Western Mindanao (Region 9) will assume today.
Chief Supt. Miguel C. Antonio Jr., erstwhile Philippine National Police Deputy Director for Operations will replaced Chief Supt. Edgar O. Basbas who has been re-assigned to Camp Crame.
Antonio was former Chief of Directorial Staff of the Police Security and Protection Group ( PSPG ) before he became the PNP Deputy Director For Operations.
He is a graduate of the Philippine Military Academy Class 1983. Antonio was raised in Lamitan City. He is also the former Police Provincial Director of La Union.
(JRodriguez/DA9)
"We wanted this project to succeed and become sustainable," said Lucila Jaectin, Benefactor of the Multiplier Poultry Farm Project (MPFP), "Adopt a Malnourish Child" during its launching in Camanga, Tukuran, Zamboanga del Sur last week.
The Department of Agriculture (DA) granted Jaectin P15,000 – worth of income generating project composed of 2 cocks, 20 pullets and 1 unit incubator.
"Our objective is to normalize the nutrition status of the malnourished and at the same time increase the income of the benefactor. With this, the benefactor shall adopt at least five (5) wasted or severely wasted students and feed them with nutritious food for at least twice a week within 200 days. The malnourished children must be weighed before and after the 200 feeding days to recognize the impact of the project," explained Annabel Madrazo, MPFP Coordinator.
Madrazo added that "the incubator will help accelerate the production of chicks, thus, improve the livelihood of the benefactor and generate a stable income."
The feeding program will become successful with the support of the Municipal Local Nutrition Council, DepEd Officials and Municipal Agriculture Officer.
"We are here to oversee the implementation of this program together with the local government of Tukuran. This will greatly help some of the malnourished students in Camanga Elementary School improve their health and simultaneously be disciplined to eat nutritious foods," said Linda Poloyapoy, Agricultural Technician, LGUTukuran.
MPFP is a program from DA that is launched every July during the Nutrition Month celebration. The 200 feeding days will be scheduled by the benefactor together with the principal of Camanga Elementary School.
Police Inspector Dahlan T. Samuddin with report from PO2 Jonas D. Macasa Jr. (RPIO9)
Zamboanga Del Sur - Elements of Aurora Municipal Police Station, together with the elements of Provincial Anti-Illegal Gambling Operation Task Force (PAIGSOTF), conducted a joint operation against illegal numbers game locally known as "swertres" particularly in Purok Dahlia, Barangay Poblacion, Aurora at about 7:15 in the evening of August 01, 2015.
The authorities were able to apprehend Danilo Doña y Sagpang, 50, resident of Purok Mabini, Alegria, Aurora town, while the suspect was collecting bets from the bettors at said place. Confiscated from the suspect were cash bet, sixty six filled-up stubs with different number combinations, other swertres paraphernalia, a cellphone, and red Honda XRM 125 with plate no. 5603JC. Apprehended person is now in the custody of Aurora MPS while appropriate criminal charges is now being prepared for filing as inquest case for violation of R.A. 9287 against him in court.
By Lei Mohammad (DSWD)
To ensure timely provision and delivery of better quality Social Welfare and Development services to the poor, vulnerable and disadvantaged, the Department of Social Welfare and Development intensifies its effort in ensuring the functionality of the Local Social Welfare and Development Offices (LSWDO) in different municipalities all over the region.
"The effort to functionalize our LSWDOs is still part of ensuring that our people get the most efficient and promptest delivery of social services since they are more accessible. Aside from this, we would also like to empower our counterparts in the municipalities like how we are empowering our partner beneficiaries." DSWD Regional Director Zenaida Arevalo said in a statement.
The department through its Institutional Development Division (IDD) has been conducting series of assessment on the four major areas of functionality standards in each municipality; (1)Administration and Organization where LSWDOs must have available written policies on the implementation of the SWD programs and services, (2) Program Management, where social welfare and development programs and services should match with the priority issues and problems per situation based on the Social Protection and Development Report of the municipality, (3) Case Management that requires handlings of cases are based on the case management process, and (4) Physical structures that must be accessible to clients and has the basic utilities needed in the operations.
The level of functionality is categorized through a three-scale score; Fully functional adjectival rating is given to LSWDOs with 100% compliance based on the "must" standards, Functional is given to those with only 51%-99% of the total score in "must" standards and the Partially functional is for LSWDOs having complied utmost 50% of the total score in the assessment tool.
For region IX, of the 72 municipalities, 3 are fully functional which are the municipalities of Diplahan and Ipil, Zamboanga Sibugay and Polanco, Zamboanga del Norte, 64 are functional and 4 are partially functional based on the assessment for LSWDO functionality conducted last November 2014. The establishment of this status in terms of the management and operations of the office and the implementation of the programs and services will serve as the basis and direction on the rational provision of technical assistance and resource augmentation to LSWDOs.
"Our baseline data will really help the department in determining what specific technical assistance should be provided to which municipalities for them to be able to comply with all these requirements to become fully functional." Capacity Building Unit Head Narrabelle Bue said.
As part of the support mechanism in attaining the fully functional level, the department has been conducting capacity-building activities based on the identified priority LSWDO needing capability building intervention. It has also been conducting validation and assessment visits to the LSWDOs to monitor the sustainability of the quality of programs and services. Bue also disclosed that the IDD has employed strategy to speed up the movement of the LSWDOs that have not yet reached the fully functional level.
"We have relegated our staff to work on each of the four major areas of assessment so we can focus on a specific target." Bue added.
The second assessment of LSWDOs is targeted to complete this October in support to the realization of the department's strategic goal 3 which is to increase the number of provinces with majority of their municipalities/cities having a fully functioning Local Social Welfare and Development Office (LSWDO) to 40 by 2016.
This initiative forms part of the effort to devolve the delivery of basic social services to the Local Government Units (LGUs) and that the DSWD's role shall shiftfrom "rowing" to "steering". However, the implementation of certain programs based on special laws remained within the DSWD's mandate.
(PNA), FFC/TPGJR/HDC
PAGADIAN CITY, Zamboanga del Sur, Aug. 5 (PNA) -– The City and Provincial Disaster Risk Reduction and Management Councils have been placed on alert and ready to respond to any emergencies as a typhoon with international name "Soudelor" is set to enter the Philippine Area of Responsibility (PAR) Wednesday.
The Philippine Atmospheric, Geophysical and Astronomical Services Administration (PAGASA) said the typhoon is expected to enter the PAR between 6 a.m. to 9 a.m. and once inside the PAR it will be locally named "Hanna."
Hanna will be the eight tropical cyclone to affect the country this year and first for this month of August.
Haron Damada, head of the City Disaster Risk Reduction and Management Office (CDRRMO), said Wednesday they have placed on alert the members of the Barangay Emergency Response Team (BERT) especially those in the six landslide prone barangays.
The landslide prone barangays in this city are the following: Deborok; Lourdes; Dampalan; Upper Sibatang; La Suerte; and, Lison Valley.
Damada noted that this city had been experiencing heavy downpour since Monday but there was no reported weather-related incident.
Wilfredo Asoy, Provincial Disaster Risk Reduction and Management Office (PDRRMO) head, said they are closely monitoring the Salug Valley area particularly the flood-prone towns of Mahayag, Molave, and Tambulig.
(PNA), FFC/TPGJR
ZAMBOANGA CITY, Aug. 4 (PNA) -– The Department of Agrarian Reform (DAR) has marked with high note the 27th anniversary of the Comprehensive Agrarian Reform Program (CARP) here in Region 9.
This, as DAR reported significant accomplishments as far as DAR's major programs are concerned. The programs are: land tenure services; agrarian legal services; and, technical advisory support services.
Eng'r. Felix Aguhob, DAR regional director, told the Philippines News Agency that they have so far distributed 226,200 hectares of agricultural lands to 121,515 Agrarian Reform Beneficiaries (ARBs) as of June 30 this year through Land Acquisition and Distribution (LAD).
LAD and leasehold operations fall under the land tenure services program of DAR.
Aguhob said they have surveyed 99,038.5793 hectares of new lands and subdivided 68,488.4135 hectares of collective certificates land of ownership award (CLOAs) as of June 15, this year.
Under the leasehold operations, Aguhob said that as of June 15 this year they have placed under leasehold 36,149 hectares of agricultural lands covering 20,171 ARBs.
Aguhob said they have so far resolved 491 cases under the agrarian legal services involving judicial, quasi-judicial, and agrarian law implementation as well as cases and mediation involving 284 ARBs from January to June this year.
He said they have organized 150 Agrarian Reform Communities (ARCs) in the entire region and provided assistance as far as technical advisory support service is concerned.
He said 55 of the 150 ARCs they have organized are located in Zamboanga del Norte, 49 in Zamboanga del Sur, and 46 in Zamboanga Sibugay.
He said that 121 of the 150 ARCs are with foreign assisted projects.
He said they have also organized 360 Agrarian Reform Beneficiary Organizations (ARBOs) consisting of 51,019 members.
There are seven on-going projects worth more than PHP81 million under the Agrarian Reform Connectivity and Economic Support Services (ARCCES) here in the region.
Two of the seven on-going projects are in Zamboanga del Sur, three in Zamboanga del Norte and two in Zamboanga Sibugay.
The projects in Zamboanga del Sur are the following: enhancing the capability of rice farmers in organic agriculture and social enterprise in Dumingag town, PHP3.7 million; and, integrated rice-duck farming cum processing in the municipalities of Dumalinao, Kumalarang, Tigbao, and Guipos, PHP12 million.
In Zamboanga del Norte the projects are as follows: cacao production and processing development project for selected 31 ARCs in 13 municipalities, PHP31.6 million; rice mechanization cum palay production for the Guinles Farmer's Multi-Purpose Cooperative in Polanco town, PHP3.4 million; and, abaca production and processing in Sindangan, PHP1.1 million.
In Zamboanga Sibugay, the projects are: sustainable trainings on rubber enterprise for technical capability of ARB households for the Federation of Agribusiness Agrarian Reform Multi-Purpose Cooperative (FAARMPC) in Naga, PHP22.6 million; and, project enhancement to assist coconut farming enterprise (PEACE) for the Zamboanga Sibugay federation of small coconut farmers (ZCFSCF) in the first congressional district of the province, PHP7 million.
Aguhob said that the FAARMPC consist of small growers of rubber in Zamboanga Sibugay, a rubber-producing province.
Aguhob said they have also provided equipment worth more than PHP5 million to the different ARBOs in the region through the delivery of common service facilities.
These included the following: two units combine harvesters; flatbed dryer; seven units brand new hand tractors; and, five units brand new reapers.
Aguhob said they will continue the implementation of the different programs lined up under the CARP.
He said they have lined up various activities in line with week-long 27th anniversary celebration that started August 1 and ends August 7.
(PNA), SCS/TPGJR/HIROHITO D. CADION
PAGADIAN CITY, Zamboanga del Sur, Aug. 3 (PNA) – The local police office received two unit awards from the provincial police office for exemplary carrying out its mission during the first semester of this year.
Supt. Glenn Dulawan, local police chief, said on Monday the awards comprised of the Achievement Unit Award for the most number of persons arrested in the campaign against prohibited drugs and the Achievement Unit Award for the most number of other wanted persons arrested.
Senior Supt. Sofronio Ecaldre, provincial police director, presented the awards to Dulawan during the culmination ceremony of the 20th Police Community Relations (PCR) Month celebration on Friday.
Ecaldre said the awards are testaments to the relentless efforts of the city police in the campaign against illegal drugs and wanted persons.
Dulawan expressed his gratitude to his officers and men since they earned the recognitions from the provincial police office through their support to his administration.
He also acknowledged the support of the community who, in one way of the other, helped them accomplished their tasks by providing vital information.
He added the partnership between the police and the community coincides with this year's PCR Month theme "Matibay na ugnayan ng mamamayan at pulisya, simbolo ng kapayapaan at kaunlaran ng sambayanan."
By Bong Garcia
UNIDENTIFIED gunmen opened fire on the residence of a town official and destroyed a vehicle in the province of Zamboanga del Sur, the police reported Sunday.
Inspector Dahlan Samuddin, Police Regional Office-Zamboanga Peninsula information officer, said the incident occurred around 11 p.m. Friday at Bonifacio Street in Barangay Poblacion, Aurora.
Samuddin said Councilor Custodio Mayol, 64, of Aurora town, was resting inside his residence when the gunmen suddenly appeared and opened fire.
The front and back windshields of the Sports Utility Vehicle owned by Mayol were destroyed as bullets pierced through the vehicle, which was parked in front of the official's residence.
Recovered from the crime scene were three empty shells of a caliber .45 pistol, one metal jacket, one bullet and a bullet fragment.
Investigation continued Sunday to identify the gunmen.
By Bong Garcia
THE Department of Interior and Local Government (DILG) has released an initial funding of P10 million to improve and upgrade the water system in Dumalinao, Zamboanga del Sur, a top DILG official said.
DILG Regional Director Paisal Abutazil said the beneficiary of the project are four of the 30 villages of Dumalinao, classified as a fourth class municipality.
These are the villages of Camanga, Pag-asa, Paglaum and Sumadat. The project is to rehabilitate, expand, and upgrade the water system to level III.
Abutazil said the fund that was release is part of the P12.5 million allocated through the Bottom-up Budget (BUB) for the project and will be released in two tranches.
The second tranche funding amounting to P2.5 million will be released in September, this year, according to Abutazil.