Zamboanga del Sur News August 2014
Jump to navigation
Jump to search
→ → Go back HOME to Zamboanga: the Portal to the Philippines.
A | B | C | D | E | F | G | H | I | J | K | L | M | N | O | P | Q | R | S | T | U | V | W | X | Y | Z
Create Name's page
Regions | Philippine Provinces | Philippine Cities | Municipalities | Barangays | High School Reunions
---
Province of Zamboanga del Sur - Archived News of Zamboanga del Sur
---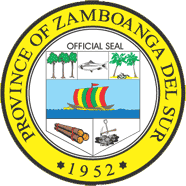 Seal of Zamboanga del Sur Province
Interactive Google Satellite Map of Zamboanga del Sur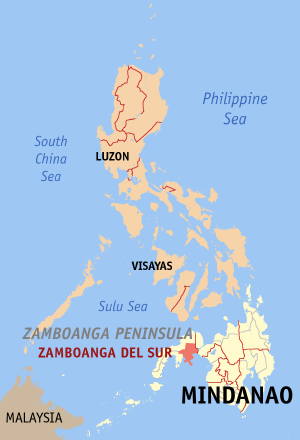 Zamboanga del Sur Map Locator

Municipalities within Zamboanga del Sur

Provincial Capitol of Zamboanga del Sur

Provincial Capitol of Zamboanga del Sur, Santo Niño, Pagadian city
Dietary supplement is a product that contains vitamins, minerals, herbs or other botanicals, amino acids, enzymes, and/or other ingredients intended to supplement the diet. The U.S. Food and Drug Administration has special labeling requirements for dietary supplements and treats them as foods, not drugs.
---
---
Manufacturers and distributors of dietary supplements and dietary ingredients are prohibited from marketing products that are adulterated or misbranded. That means that these firms are responsible for evaluating the safety and labeling of their products before marketing to ensure that they meet all the requirements of DSHEA and FDA regulations.
Lapuyan Falls: The favorite haunt of the fair Subanen maidens of Sitio Baga and all its neighboring areas, usual meeting place with many a young country swain in some secluded cavern beneath the rocky forest lane.

Lakewood, Zamboanga del Sur, Philippines

Village of Pedagan
Wars of ancient history were about possessions, territory, power, control, family, betrayal, lover's quarrel, politics and sometimes religion.
But we are in the Modern era and supposedly more educated and enlightened .
Think about this. Don't just brush off these questions.
Why is RELIGION still involved in WARS? Isn't religion supposed to be about PEACE?
Ask yourself; What religion always campaign to have its religious laws be accepted as government laws, always involved in wars and consistently causing WARS, yet insists that it's a religion of peace?
WHY??
There are only two kinds of people who teach tolerance:
The Bullies. They want you to tolerate them so they can continue to maliciously deprive you. Do not believe these bullies teaching tolerance, saying that it's the path to prevent hatred and prejudice.
The victims who are waiting for the right moment to retaliate. They can't win yet, so they tolerate.

Lintugop, Aurora
Pagadian City, Zamboanga del Sur

Provincial human resource management office of santo niño pagadian city

Civil Service Commision office in santo niño pagadian city
NGCP: Tripping disrupts power service in parts of Zambo Sur
By Joel Locsin /LBG, GMA News
A line trip on Saturday night caused a power service disruption in parts of Zamboanga del Sur, the National Grid Corp. of the Philippines said Sunday.
In an advisory, the NGCP said it is working to restore the power transmission service to areas covered by the Zamboanga del Sur Electric Cooperative 2 (ZAMSURECO-2).
Citing initial reports, it said the RT Lim-Sirawai 69-kilovolt line section tripped at 9:50 p.m. Saturday.
The NGCP added the delay in the restoration is due to "adverse situation beyond the control of NGCP."
RDC-9 member-agencies vow support to climate change campaign
By Franklin P. Gumapon (FPG/PIA9)
PAGADIAN CITY, Aug. 30 (PIA) – Member-agencies of the Regional Development Council (RDC)-IX's Development Administration Committee (DevAdCom) and Regional Social Development Committee (RSDC) have expressed support to the Climate Change Advocacy Campaign (CCAC) now being spearheaded by the Philippine Information Agency (PIA) and the Department of Environment and Natural Resources.
In two separate meetings held here recently by the DevAdCom and RSDC, the CCAC branding, "Nagbabago na ang Panahon, Panahon na Para Magbago" and "Nagbago na ako" was presented to the members and they all agreed to support it.
Samples of official templates of CCAC branding materials were also shown to the members of the two committees by the PIA.
To drum up public awareness on climate change and other environmental issues, all national government agencies (NGAs) as well as the schools and non-government organizations (NGOs) are enjoined to adopt the CCAC branding by hanging tarps, streamers and/or wearing CCAC T-shirts. They may also use the CCAC logos in their information, education and communication (IEC) materials including letterheads.
The CCAC branding will again be presented and discussed in the regular RDC meeting on Sept. 23, 2914 at Zamboanga Economic Zone, Zamboanga City.
Bayog women groups receive livelihood assistance from DOLE
By Claro A. Lanipa
BAYOG, Zamboanga del Sur - The Department of Labor and Employment (DOLE-9) through the Public Employment Service Office (PESO) distributed on Tuesday production supplies, utensils and equipments to two Women Empowerment Movement-Rural Improvement Club (WEM-RIC) groups here.
Damit WEM-RIC with 90 registered members received an initial of P114,750 worth of production supplies. The group's budgetary requirement is placed at P340,000 and will venture in "bagoong making." While Depore WEM-RIC was given a total of P42,100worth of utensils and equipment whose budgetary requirement was pegged at P149,000 and would engage in banana chips making.
PESO Manager Cerilo Carcueva disclosed that these two projects were being funded under DOLE's Integrated Livelihood Program with a counterpart from the municipal government.
Carcueva said the LGU of Bayog through his office would closely supervise and monitor the implementation of these projects. The project management staff will also undergo the needed training to ensure sustainability of the program.
PESO will be tapping government agencies in the conduct of such training like the Technical Education and Skills Development (TESDA), Department of Trade and Industry (DTI) and the Food and Drug Administration (FDA), he said.
"Through these projects, housewives from low-income families would find employment opportunities," the PESO manager said.
DA sets technology forum on Adlai production in Dinas, Zamboanga del Sur
(PNA), LAM/TPGJR/HDCADION/UTB
PAGADIAN CITY, Zamboanga del Sur, Aug. 28 (PNA) -– The Department of Agriculture (DA) is holding a two-day technology forum on Adlai production in the nearby town of Dinas, this province.
The two-day event, dubbed as the First National Adlai Grand Farmer's Field Days and Technology Forum, is set to be held next month from Sept. 3-4 with no less than DA Secretary Proceso Alcala as the keynote speaker.
Alcala has helped promote Adlai as alternative food crop.
DA Regional Information Officer Melba Wee said Thursday the two-day activity will be spearheaded by DA Regional Director Constancio Alama and the Zamboanga Peninsula Integrated Agricultural Research Center (ZAMPIARC) in collaboration with the Mindanao Zonal Research Development and Extension Network, Bureau of Agricultural Research, High Value Crops Development Program (HVCDP), National Adlai Technical Working Group and the municipal government Dinas.
Wee said the two-day event will showcase Adlai production and management technologies in varying crop stages, regional booths and exhibits, Adlai farm machinery demonstration, post-harvest processing technologies, Adlai value-added products, farmer's forum and symposium, among others.
Adlai is a tall-grain bearing tropical plant that has been growing abundantly in the country and is being cultivated since ancient times as staple food.
Wee said more or less 1,000 farmers, Local Government Units (LGUs), private sector representatives and investors from Mindanao and other parts of the country are expected to join the momentous event.
Wee the forum will be held in Dinas since the town has been very supportive to DA's Adlai production program, as it has a four-hectare farm now being used as techno-demo farm by the Betinan Agricultural Research Station of San Miguel town.
She said DA is promoting Adlai as one of the important alternative food crops in support of DA's Food Staple Sufficiency Program.
The two-day forum is themed: "Harnessing the Potentials of Adlai as Additional Staple Food for Filipinos."
1st FAB beefs up delivery of govt programs, services
By Gideon C. Corgue
TINOTUNGAN, Tukuran, Zamboanga del Sur – To help bridge the gap and act as catalyst between the government and the barangay folks through the delivery of government programs and services, the 1st Field Artillery Battalion (FAB), Army Artillery Regiment, Philippine Army has embarked on "adopt-a barangay" program.
In keeping with this program, a medical and dental outreach program was held on Tuesday at Barangay Tinotungan by the officers and men of the 1st FAB led by Lt. Col. Sonny M. Sales in collaboration with the Zamboanga del Sur provincial government and this town.
Civil Military Officer Capt. Zal L. Bagondol said "apart from the medical and dental services we also conducted first aid training to the members of the Barangay Emergency Response Team (BERT), a tree planting activity in support of the National Greening Program (NGP), supplemental feeding for the malnourished children, free circumcision, and others.
The battalion has identified five barangays for the implementation of the said program, namely, Tinotungan, Man-ilan, and Sto. Rosario of Tukuran town and San Isidro and Tawagan Norte of Labangan town all of Zamboanga del Sur.
Last Aug. 5, the same activity was conducted in the barangay where 68 residents availed themselves of the medical consultation and were given free medicines, 24 children were circumcised, eight children were immunized, six pregnant women were given pre-natal services, and four others underwent sputum test.
A tree planting is going to be held tomorrow, Aug. 28, in the same barangay to be participated in by the officials and employees of Tukuran, Barangay officials and residents, and schools.
Barangay Chairwoman Victoria G. Pintac expressed her deepest gratitude to the officers and men of the 1st FAB for choosing her barangay as one of the beneficiaries of the program.
The same services will also be undertaken in the other four identified barangays.
BNHS studes back environment protection, climate change adaptation
By Gideon C. Corgue
BAYOG, Zamboanga del Sur, Aug. 26 (PIA) – Students of Bayog National High School (BNHS) here have expressed their support to protecting the environment, as they formulated an action plan aimed at addressing the adverse effects of climate change.
In a climate change advocacy forum conducted on Friday by the Philippine Information Agency (PIA), a 30-minute video documentary on climate change produced by PIA and a six-minute video produced by the GMA Network were shown to the students, followed by an open forum.
The students were also asked to give their suggestions and recommendations to mitigate the impact of climate change.
"We have to plant trees so that we can help the government address climate change that is already affecting us today," said Armie Jay Anlap, a senior high school student adding that "human beings are now suffering the adverse effects of climate change and so with our agriculture."
Grizzell Elardo, also a senior high school student, said "we have to observe proper disposal of garbage and avoid burning of plastics, as these would contribute to global warming and climate change."
"No one will be spared from the severe consequences of climate change. We need to act now. Otherwise, we will all suffer," Elardo urged.
Nasher Dulay, a freshman student said he is ready to participate in tree planting activity to be undertaken by the school to help solve climate change problem.
Dulay recalled that during his elementary years, he actively participated in tree planting activities conducted by the Boy Scout of the Philippines at the Eco-Park in Bayog.
"I am very much eager to plant more trees and will support other activities related to climate change mitigation and adaptation," Dulay added.
Meanwhile, School Principal Danilo Ungang said BNHS has implemented Republic Act 9003 otherwise known as Ecological Solid Waste Management Act, in support of the climate change mitigation and adaptation efforts of the government.
"We are teaching our students to be responsible by strictly observing proper disposal of garbage in our school, Ungang concluded.
3.1 quake jolts Zamboanga del Sur
(PNA), FPV/CLTC
MANILA, (PNA) -- A magnitude 3.1 earthquake jolted the province of Zamboanga del Sur on Monday morning, according to the Philippine Institute of Volcanology and Seismology (PHIVOLCS).
In its bulletin, the agency said the tremor occurred at 6:35 a.m. with its epicenter traced 12 kilometers southwest of Midsalip town in Zamboanga del Sur.
The tremor, which was tectonic in origin, had a depth of 11 kilometers.
PHIVOLCS said there was no casualty or damage reported fromthe tremor and aftershocks were also not expected.
Zambo Sur town gets P9-M water system projects
By Bong Garcia
THE Department of Interior and Local Government (DILG) is implementing next month P9-million water system projects in nine villages in the Municipality of Aurora, Zamboanga del Sur.
Aurora, which comprises 44 villages, is a second-class town in Zamboanga del Sur with 48,434 population, based on the 2010 census of the National Statistics Office (NSO).
DILG Project Development Management Officer Engineer Ali Hassan said the projects are funded by the Office of the Presidential Adviser on the Peace Process (Opapp) through the Payapa at Masaganang Pamayanan (Pamana) program.
Hassan said the potable water system projects form part of the 2013 projects Opapp has approved based on the proposal submitted by the Municipal Government of Aurora through the DILG.
Each of the water system projects cost P1 million, for a total of P9 million for the nine projects. The projects were already bided out.
The beneficiaries of the projects are the villages of Acad, Alang-Alang, Balintawak, Bemposa, Ceboneg, Commonwealth, La Paz in Libertad, and, Monte Alegre.
Aurora Mayor Boen Dorotheo Cabahug said the nine-beneficiary villages were among the remaining areas in his municipality that do not have ample supply of potable water to meet the needs of the residents.
Cabahug thanked the Opapp and DILG for providing them the needed projects.
Subanens flash green light for Balabag mining project
By Jonathan L. Mayuga
TRIBAL leaders in Bayog, Zamboanga del Sur, have approved of the Balabag Mining Project of TVI Resources Development Philippines Inc. (TVIRD), finally giving consent to the Canadian miner to dig for gold and silver mineral ores in their ancestral lands.
Subanen leaders Lucenio Manda and Casiano Edal entered into a memorandum of agreement (MOA) with TVIRD on August 19 in Dao, Pagadian City, Zamboanga del Sur.
TVIRD President Eugene Mateo and Director Michael Regino signed the agreement.
The signing was witnessed by officials of the National Commission on Indigenous Peoples (NCIP), led by Timuay Woy Lim Wong of the NCIP Region 9 Office.
The two Subanen leaders represent the collective tribe in the town of Bayog of the same province, which has ancestral domain over vast tracts of land that encompasses the company's Mineral Production Sharing Agreement (MPSA) area covering 4,779 hectares in Sitio Balabag.
The signing of the MOA culminated two months of public consultation supervised by the NCIP.
"On behalf of my people, I thank Gov. Tony Cerilles and Mayor Jun Babasa for their political will and unrelenting support to the development of the Subanens and the communities in Bayog. Today we exercise our right to keep illegal mining from returning to our town," said Manda, who is also a Sangguniang Bayan member of Bayog.
For his part, Regino said: "We are no longer two different groups on opposite sides of the table. We are now united by a common road map for development."
The agreement is a prerequisite for a Certification Precondition to be issued by the NCIP Commission en banc for the company to operate its Balabag Mining Project.
"Based on its success in Canatuan, we believe in TVIRD's capability to implement development [in Bayog]," said Manda, who succeeded his father, Rosendo, as one of the leaders of the ancestral domain.
He was referring to the company's flagship gold and silver project that came on stream in the town of Siocon, Zamboanga del Norte, in 2004.
The company concluded its successful 10-year run in Canatuan with its final copper and zinc concentrate shipments in January 2014.
"We want the TVIRD-Subanen partnership to be a model for development—a testament that securing the tribe's free, prior and informed consent is a transparent process that can bring social and economic benefits," he said.
He said that by consulting with everyone involved, each will have ownership over the project, citing the consultative relationship he shares with his contemporary, Timuay Casiano Edal, and the development of a consensus over the past two months.
Given its mineral-rich environment, the Subanens of Bayog are confident that mining will enhance economic activity in the town while royalties are direct benefits that they can invest in the tribe's future.
"The MOA signing is significant to us. Employees [of TVIRD] may change, but the commitment on both sides would remain. That is legacy-building. When mining is done, there will still be sustainable development—there will be infrastructure left behind to support local trade and economy," Manda said.
PIA conducts first leg of climate change advocacy forum
(PNA), LAM/TPGJR/HDCADION/UTB
BAYOG, Zamboanga del Sur, Aug. 22 (PIA) - - - A climate change advocacy forum was held at Bayog National High School (BNHS) on Aug. 20, spearheaded by the Philippine Information Agency (PIA) and the Department of Environment and Natural Resources (DENR).
This is the first among a series of advocacy campaigns in schools, tapping the youth to be advocates for climate change adaptation and resiliency.
Mr. Danilo Ungang, BNHS school principal lauded the PIA for choosing their school as the pilot area in its advocacy campaign. Bayog is identified as a flood and landslide-prone municipality.
Informtion Center Manager Claro A. Lanipa encouraged the participants to "listen, take note and pay attention to the climate change video presentation," which aims to lessen public apathy, and called on the youth to be actively involved in the campaign to be climate change-resilient.
"The local government unit (LGU) will not stop its advocacy on climate change resiliency and adaptation until all the people will understand and be prepared for any disaster," said Ms. Bernadine A. Gabawan, municipal information officer speaking on behalf of Mayor Leonardo L. Babasa who is in Manila for an equally important task.
Elected officers of the youth advocate group "I am a Climate Change-Resilient Youth were: President – Julie Claire C. Salomes; Vice President – Armie Je M. Anlap; Secretary – Grizelle A. Elardo; Saira Comie – Treasurer; Business Manager – Christyl Joy Baco; PIO – Ronn Brevler Clorion; and Auditor - John Irvin Baterna.
NFA-Pagadian City receives shipment of 55,000 sacks of Vietnam rice
(PNA), LAM/TPGJR/HDCADION/UTB
PAGADIAN CITY, Zamboanga del Sur, Aug. 21 (PNA) -– The National Food Authority (NFA) has received a shipment of 55,000 sacks of rice of 50 kilos each imported from Vietnam, an NFA official announced Thursday.
NFA-Pagadian City-Zamboanga del Sur Manager Nieves Toca said the imported rice arrived here Wednesday from nearby Zamboanga City.
Toca said the rice shipment that arrived here Wednesday was the second allocation of imported rice her office received for this year.
The first shipment that consisted of 5,000 sacks arrived on the first week of July this year.
Toca said they expect that the remaining imported rice allocation of 21,000 sacks to arrive here in September. A total of 81,000 sacks of rice have been allocated for her office.
She said the imported rice is 15 percent broken but of good quality. The rice will be distributed to NFA-accredited outlets and will be sold at P32 per kilo to the consuming public.
"We have 30 NFA rice outlets in Agora Public market in this city alone," she said.
Meanwhile, she disclosed her office has a buffer stocks for emergency purposes consisting of 33,185 sacks of palay, 1,132 locally-produced rice and another 37,595 sacks of imported rice "in our bodega (warehouse)."
'MotorCop' trained to fight riding tandem thugs
(Daily Zamboanga Times)
PAGADIAN CITY — The local police in partnership with the city government has trained selected policemen to comprise the "MotorCop" group to combat motorcycle-riding criminals in this city.
Supt. Glenn Dulawan, local police chief, said Tuesday the "MotorCop" group would be comprised of 30 policemen who have just completed a two-day training from Saturday until Sunday on gun handling while driving and marksmanship.
Dulawan said the training was funded by the local government through the City Peace and Order Council chaired by Mayor Romeo Pulmones following recommendation from Councilor Ernesto Mondarte.
Dulawan said they will be tasked to conduct roving patrols as well as to respond to distress calls.
Dulawan said Pulmones turned over Tuesday motorcycles to his command to be used by the members of the MotorCops.
He said they will be also issued radio communication sets and the city government is providing additional gasoline allocation for the group.
DILG-9 announces LTIA regional winners
By Franklin P. Gumapon (FPG/PIA9 with reports from Lemuel Mejares, DILG-9)
PAGADIAN CITY, Aug. 19 (PIA) - Three barangays have emerged as regional winners in the recently conducted search for Lupong Tagapamayapa Incentive Awards (LTIA) by the Regional Awards Committee chaired by the regional direcctor of the Department of Interior and Local Government (DILG)-9.
DILG-9 Regional Information Officer Lemuel Mejares informed the Philippine Information Agency (PIA) that a cash prize of P50,000 was given to each of the winning barangays, namely, Barangay Sto. Niño of Dapitan City for component city category, Barangay Siare of Sindangan, Zamboanga del Norte for 1st to 3rd class municipality category, and Barangay Poblacion, San Pablo, Zamboanga del Sur for 4th to 6th class municipality category.
The LTIA was designed to assess the efficiency and effectiveness of the Lupong Tagapamayapa in settling cases in consonance with the objectives of the Katarungang Pambarangay (KP) program, said DILG-9 Regional Director Paisal O. Abutazil.
Regional KP focal person Marilyn Arasa said the three barangays will represent the region in the national awards whose winners will be declared before the year ends.
She also disclosed that the cash prizes received by the winners can be used in the procurement of supplies and equipment or in capability building activities to sustain "their efficient and effective performance."
Barangay Sto. Niño would use its prize to improve the barangay office while Barangay Siare would use it for Lakbay-Aral to learn the best practices of other places that can be replicated in the barangay. Barangay Poblacion, on the other hand, has yet to decide on its project.
Other members of regional awards committee were an executive judge of the Regional Trial Court (RTC), representative from the Regional Peace and Order Council (RPOC), president of the Liga ng mga Barangay regional chapter, and two representatives of non-government organizations based in the region.
The LTIA was established pursuant to section 406b of the Local Government Code of 1991 to provide economic and other incentives to the lupons for their outstanding contributions to the objectives of the Katarungang Pambarangay.
Lapuyan town trians stakeholders on disaster risk reduction plan formulation
By Gideon C. Corgue
LABANGAN, Zamboanga del Sur – To enhance the capacity of stakeholders on disaster risk reduction, particularly on prevention and mitigation measures, a one day orientation on Barangay Disaster Risk Reduction and Management plan formulation was conducted on Thursday, Aug. 14, at the old municipal gym here.
The activity, which was an initiave of municipal government through the Municipal Disaster Risk Reduction and Management Office (MDRRMO) Office, wasparticipated in by 104 barangay officials composed of punong barangay, barangay kagawad, barangay secretary, and chiefs of barangay emergency response team.
MDRRMC Officer Nasrudin Ismael said the LGU had invited experts from the Provincial Planning and Development Office (PPDO) to guide the participants in peparing their disaster plan.
Ismael said the activity was alsoin compliance with the provision of Republic Act 10121 or the Philippine Disaster Risk Reduction and Management System.
The barangay officials, Ismael said,must be equipped with knowledge and skills on how formulateand implement a comprehensive disaster planto make their communities resilient to disaster.
The MDRRMO chief said there are areas in Lapuyanidentified by Mines and Geo-Sciences Bureau (MGB) at risk of possible rain-induced landslides such asDumara,Lubusan, Maralag,Pampang, Pantad,Poblacion, Salambuyan, Talagag,Tiguha, Tininghalang, and Tipasan.
Meanhwile, Vice Mayor Joel Sulongsaid with the disaster plan, barangays can help reduce the possible risk of landslides.
"Angmgamulupyosabarangay makabalonaunsaangilangbuhatonpanahonangkatalagmanmahitabougniini. Malikayanusabnilaangmgadautangepektosakalamidadpinaagipagpatumansagimugnangadisaster plansailang barangay."
(The residents in barangays will know on what to do in times of disaster. They can also prevent harmful effects of disaster by implementing the disaster plan in their barangays.) Punong barangay FelicitoSetit of Tiguha said he was very thankful that the LGU conducted the activity saying"it capacitated them to become active local partners in disaster risk mitigation."
"Ang among nagamanga BDRRM plan akokiningire-echo saakongmgakatawhanatolsa barangay assembly aronmahibalo kamikung unsay angaybuhatonpanahonsaemerhensya,"Setit concluded.
(The BDRRM plan that we have formulated will be be re-echoed to my residents during the barangay assembly so that we would know on what to do in times of emergencies.)
DILG sets disaster preparedness training
By Bong Garcia
THE Department of the Interior and Local Government (DILG) is conducting a three-day Training of Trainers (ToT) on Geographic Information System (GIS) for Disaster Preparedness and Response (DPR).
DILG Regional Director Paisal Abutazil said the ToT, which will be held from August 18-20 in Pagadian City, is aimed to address the demands of time in addressing risk reduction and management concerns.
Abutazil said that at least 50 personnel, whose assignments are related to GIS and DPR, are among those who will attend the training.
They comprise of Disaster Risk Reduction and Management Officers, Planning and Development Coordinators, Local Government Operations Officers, Information Technology Planning and Development Officers and Engineers from all over the region.
Disaster Risk Reduction and Management (DRRM) Regional Focal Person Teresita Catalbas said the selection of participants for the ToT was based on the areas identified as most vulnerable to disasters.
Catalbas said the areas identified as most vulnerable to disaster include Dipolog City, Dapitan City, Siocon and Labason, Zamboanga del Norte; Bayog, Margosatubig, Molave and Pagadian City, Zamboanga del Sur; and, Diplahan and Imelda, Zamboanga Sibugay.
She said Zamboanga City is also included.
Earlier, the DILG, through its Local Government Operations Office, assisted the Pagadian City Disaster Risk Reduction and Management Council in training the village officials on disaster planning.
The participants of the training were the village chiefs, councilmen designated as the disaster risk reduction and management officers, and members of the Barangay Emergency Response Team of Pagadian City's 54 villages.
Rotational blackouts extend in Zamboanga del Sur
By Roel Pareño (philstar.com)
ZAMBOANGA CITY, Philippines — Daily rotational blackouts have affected Zamboanga del Sur for a week as a result of an insufficient power supply from the Mindanao grid, a power cooperative said.
The Zamboanga del Sur Electric Cooperative -1 (Zamsureco-1) said they it was prompted to implement the daily rotational three-hour outtage after one of the two units of the 210- megawatt coal-fired power plants of the STEAG State Power Inc. malfunctioned.
The power supplier's plant based in Villanueva town, Misamis Oriental has since undergone repair.
The Zamsureco-1 needs at least 34 megawatts to supply its close to 70,000 consumers in at least 24 towns and a city during peak hours. The supplier, however, couprovide only 29 megawatts.
The rotational brownout will be lifted by the Zamsureco-1 once the operation of the STEAG coal-fired power plants has resumed to normal.
Climate change forum set Aug. 20 at Bayog National High School
By Gideon C. Corgue (FPG/GCC/PIA-Zamboanga del Sur)
BAYOG, Zamboanga del Sur, Aug. 15 (PIA) – In a bid to intensify an advocacy campaign on climate change to stakeholders, the Philippine Information Agency (PIA)-9, the development communication arm of national government, will hold a climate change advocacy forum at Bayog National High School (BNHS) come Aug. 20 in barangay Kahayagan here.
Provincial Information Center Manager Claro Lanipa said the forum is an offshoot to the regional launch of Climate Change Advocacy Campaign held by the Department of Environment and Natural Resources (DENR)-9 and Philippine Information Agency (PIA)-9 in Sibugay Grand Plaza Hotel, Ipil, Zamboanga Sibugay last July 18 aimed at increasing public awareness on climate change adaptation and risk reduction programs of the national government.
Lanipa said it is the first time that a climate change advocacy forum will be conducted in public secondary schools in the province.
He added that PIA-9 has encouraged the active involvement of secondary students especially those in municipalities vulnerable to flooding, landslides and other natural disasters. "These students play a crucial role in disaster mitigation," Lanipa said.
Meanwhile, BNHS Principal Danilo Ungang expressed his elation over the proposed activity saying this will equip the students with knowledge on climate change mitigation and adaptation.
"We are delighted that PIA9 has chosen BNHS to be the first school to receive its services," Ungang said, adding that after the activity, those students living beside or atop the hills and mountains would be able to apply their knowledge during emergencies.
To ensure quality participation of the students, Lanipa said, only classrrom key officers are invited to join the activity.
"The forum, which will last for less than three hours, is entirely different because it will be purely video presentation of the documentary produced by PIA containing scientific explanations from climate change experts with images on natural and man-made disasters happening in the country," Lanipa explained.
"Strictly, there will be no lecture. The activity is interactive. At the end of the video documentary, participants are encouraged to formulate solutions to address the challenges of climate change," Lanipa concluded.
Bayog MDRRMO conducts training on disaster risk reduction management
By Gideon C. Corgue (FPG/GCC/PIA-Zamboanga del Sur)
BAYOG, Zamboanga del Sur, Aug. 14 (PIA) – The Municipal Disaster Risk Reduction Management Office (MDRRMO) conducted on Tuesday a one day training on disaster risk reduction management to barangay captains, school heads, barangay secretaries, and members of Barangay Emergency Response Team (BERT) at the municipal gym here.
MDRRM Officer Abraham Capayas said the training was in compliance with the provision of Republic Act No. 10121 otherwise known as "An Act Strengthening the Philippine Disaster Risk Reduction and Management System of 2010."
Capayas said the law mandated all local government units (LGUs) to adopt and implement a comprehensive disaster risk reduction management plan and strengthen the capacity of the LGUs together with partner stakeholders to build disaster-resilient communities.
In the said training, Capayas said, the participants were taught how to formulate a barangay disaster risk reduction management plan that would serve as a guide in responding during emergencies.
Mayor Leonardo Babasa Jr. in an interview with the Philippine Information Agency (PIA)-9 staff said the training was part of government's participatory process where key officials of the barangays should be actively involved in BDRRM planning.
"The BDRRM plan that they have formulated will be discussed with their residents during the barangay assembly and consequently will be submitted to MDRRMO for consolidation," the mayor pointed out adding that "the BDRRM plan will help the people prepare for any disaster, mimimize its impact, and educate them about any impending natural calamities.
Babasa said Bayog is vulnerable to natural disasters, as some of the barangays have been affected by flooding several times due to climate change.
"Our municipality is situated between Sibuguey and Dipili rivers. Our barangays will experience severe flooding brought by incessant rains," Babasa reported.
Babasa is confident that with the BDRRM plan, his dream of attaining zero-casualty in times of disaster will be fulfilled.
Punong Barangay Allan Malinao of barangay Matun-og thanked the LGU for involving them (stakeholders) in the training.
"Nagpasalamat mi sa LGU nga gilakip mi sa maong pagbansaybansay tungod kay ang BDRRM plan amo kining magamit panahon nga makasinati kami ug kalamidad sa among barangay."
(We thanked the LGU that we were involved in this training because the BDRRM plan will be used by us when we experience calamity in our barangay.)
Malinao said the adverse effects of climate change has been felt already in their barangay.
"Kaniadto talagsa ra ang baha mahitabo sa among barangay apan karon, kadaghan na ug nakadulot ug dakong kadaut sa among mga uma (Before, the floods seldom happened in our barangay but now they occur more often, destroying our farms)," said Malinao, an owner of a 2-hectare farm.
Stakeholders support NGP; plant 1,000 seedlings in Tukuran
By Gideon C. Corgue (GCC/PIA9-Zamboanga del Sur)
TUKURAN, Zamboanga del Sur, Aug. 13 (PIA) – In an effort to address climate change, members of 1st Cavalry Squadron Battalion, Philippine Army, barangay officials, teachers, students and Pantawid Pamilyang Pilipino Program (4Ps) beneficiaries on Saturday participated the tree planting activity held in an indentified area in barangay Navalan, Tukuran here.
Civil-military operations officer Capt. Ronnie Madriñan said the activity is one of the highlights of battalion's 38th founding anniversary on August 16 with the theme:"Sustained dependability, preparedness and professionalism moving forward to be a world class combat unit."
The activity, Madriñan said is in support of the government's priority program --the National Greening Program (NGP) to lessen the impact of climate change which is happening in our country today.
"The activity is in compliance with the Executive Order No. 26 declaring an interdepartmental convergence initiative for a national greening program and Presidential Decree No. 1153 that calls every Filipino citizen to help, as duty and obligation, to conserve and develop the resources of the country," Madriñan.
Madriñan said 1,000 grafted seedlings of Mahogany, Narra and other fruit-bearing trees were planted by the stakeholders in the area.
Punong Barangay Leoncio Osores said he is happy that the 1st Cavalry Squadron battalion has chosen barangay Navalan as the pilot area for the tree planting activity.
"Aron nga maseguro nga ang tanan nga seedlings mabuhi, ako ang nagmugna sa 'Bantay Kalikasan' nga gilangkuban ug lima ka mga tawo aron maoy mosusi ug mo-alima sa mga tanom."
(To ensure that all seedlings will grow, I have created 'Bantay Kalikasan' wich composed of five persons to inspect and care for the trees), Osores assured.
4Ps beneficiary Margie Gansan said joined the tree planting activity because she wanted to contribute something for the environment.
"Nadasig ako nga misalmot sa pagtanom ug mga kahoy tungod kay gusto ko nga makatabang sa atong kinaiyahan. Nagtuo ako nga sa atong hiniusa nga paningkamot pagpananom ug mga kahoy mapugngan ang dautang epekto nga gidulot pag-usab sa atong klima," Gansan said
(I was inspired to join the tree planting acitivity because I want to contribute something for our environment. I believe that in our collective efforts in doing tree planting, we can mitigate the adverse effects of climate change.)
Meanwhile, Philippine Information Agency (PIA)-9 regional director Noemi Edaga lauded the efforts made by all stakeholders in planting trees saying that the impacts of climate change are persistent and are already being felt everywhere in the world.
Edaga, who is one of the participants, hopes that the stakeholders will not only plant trees but also commit in the nuruting of trees and maintenance. "In that way, we are protecting not only the environment but also ourselves," Edaga concluded.
DOH, NNC call on health, non-health establishments to put up lactation stations
By Gideon C. Corgue (FPG/GCC/PIA9-Zamboanga del Sur)
PAGADIAN CITY, Aug. 12 (PIA) – The Department of Health (DOH) and the National Nutrition Council (NNC) on Thursday pushed for the strict implementation of Repubic Act No. 10028 otherwise known as "An Act Expanding the Promotion of Breastfeeding."
Nutrition officer Nimfa Ekong of National Nutrition Council (NNC)-9 in her message during the conduct of nutrition information caravan at Hotel Guillermo here said the activity was in support of government's initiative in expanding the promotion of breasfeeding.
Ekong said the DOH and NNC urged all government and private health institutions to establish lactation rooms for the lactating mothers to continue doing breastfeeding practices in their respective workplaces and to address the prevalence of malnutrition in the country.
"We appeal to the local government units through their local chief executives to implement RA 10028 especially section 11 of Chapter III, the establishment of lactation stations," Ekong urged.
The law mandates all health and non-health facilities, establishments or institutions to establish lactation stations where lactating mothers can freely breastfeed their babies, she added.
Meanwhile, Ekong said, there are already seven hospitals in Zamboanga del Sur which have complied the provisions of the law and are acrredited by the DOH as Mother-Baby Friendly Hospital under its flagship program, the Mother-Baby Friendly Hospital Initiative (MBFHI).
The MBFHI was launched in 1992 pursuant to Republic Act 7600 otherwise known as the "Rooming-In and Breastfeeding Act of 1992" to ensure that all maternities, whether free standing or in a hospital, become centers of breastfeeding support.
Ekong said the following hospitals have achieved baby-friendly status, namely: the Zamboanga del Sur Medical Center, Jamelarin Hospital , Aisah Medical Hospital , J. Cabahug Hospital, and Metro Pagadian Specialist in Pagadian City, and Igano Hospital, and Blancia Hospital in Molave, Zamboanga del Sur.
Those health and non-health facilities, establishments and institutions which fail to establish their lactation stations will not be allowed by the DOH to operate next year and or the years to come.
Mothers urged to love, care for children
By Gideon C. Corgue
PAGADIAN CITY – Zamboanga del Sur Medical Center (ZSMC) chief of clinics, Dr. Aurito Ampong, has called on all mothers love and care for their children.
In his message during the culmination of the National Breastfeeding Week celebration Thursday, Ampong quoted award-winning singer/song writer Gary Valenciano who said: "the secret of serving is loving."
"I encourage you all mothers to serve and love your children. You can show your love by breastfeeding them," Ampong stressed.
Ampong explained the importance of breastfeeding to 12 postpartum mothers from the OB-Gyne and private wards who attended the activity along with the doctors and nurses of the Zamboanga del Sur Medical Center, a mother-baby friendly hospital.
Breastfeeding, Ampong said, provides ideal nutrition for infants. "If you breastfeed your children, they will grow healthy and strong."
Ampong encouraged also his fellow doctors and nurses to continue doing advocacy on breastfeeding to the mothers in the hospital to address the prevalence of malnutrition.
In related development, Dr. Ma. Rovelle Blancia, provincial health officer and acting hospital administrator of the Zamboanga del Sur Medical Center said the hospital's administration has a reason to celebrate saying that the ZSMC was awarded by the Mother-Baby Friendly Hospital Initiative Committee (regional level) a certificate of commitment as breastfeeding hospital for two years for sustaining the guidelines and implementation of the program.
Blancia said it also received another certificate of commitment for establishing lactation rooms for their breastfeeding employees at the OB-Gyne ward located and the 2nd floor and for their patients and watchers at the outpatient department at the first floor.
The establishment of lactation rooms is one way of promoting and encouraging breastfeeding and gave opportunities for mothers to continue expressing their milk and/or breastfeeding their infant or young child.
Ombudsman creates investment protection team
By Claro A. Lanipa (FPG/OMG/CAL/PIA9)
PAGADIAN CITY, Aug. 9 (PIA) – To provide protection to investors, Ombudsman Conchita Carpio-Morales created the so called Investment Ombudsman Team (IOT) effective June 1, 2014.
The conceptual framework for the team was a product of collaborative effort between the Office of the Ombudsman and the European Chamber of Commerce of the Philippines (ECCP), Morales said.
The IOT is where businessmen can lodge complaints against any of the agencies that make up the Investment Promotion Network, or that are involved in investment and business promotion, over bureaucratic red tape or delays in the establishment and conduct of business or any related issues.
It will also resolve complaints involving "solicitation, demand or request by a government official in exchange for the issuance of licenses, permits and certificates, the release of shipments and cargoes, as well as arbitrary assessment of fees," Ombudsman Morales said.
Issuance of licenses, permits and certificates to any person not qualified for or legally entitled thereto, and any delay or refusal to comply with the referral or directive of the Ombudsman emanating from the grievance proceedings, Morales added.
The government believed that business should not be disrupted and must continue to operate in a strong, dynamic and competitive environment to generate more decent jobs. Thus, the institutionalization of investment protection program shows the serious attitude of the current government not only in attracting investments but ensuring that businesses will really thrive, even beyond 2016.
Breastfeeding saves 1.3 million lives of children yearly – Capistrano
By Claro A. Lanipa (FPG/CAL/PIA9)
PAGADIAN CITY, Aug. 8 (PIA) – " The number one effective intervention to save lives of children is breastfeeding," said Regional Nutrition Coordinator Evelyn Capistrano of the National Nutrition Council (NNC)-9 during a nutrition information caravan held at Guillermo Hotel here Wednesday, Aug. 6.
She said the first breast milk that comes out from the mother is very rich with colostrum (anti-bodies), giving the infants their first immunization against diseases.
Capistrano served as one of the resource speakers in the said forum, which was attended by the different Municipal Nutrition Action Officers (MNAOs), representatives from government agencies, public and private hospitals and other stakeholders.
It was also learned that the said activity was held in consonance with the observance of August as the National Breastfeeding Awareness month with the theme, "Breastfeeding: A Winning Goal in Life."
"In this year's theme we give emphasis on the acronym, 'Breastfeeding TSEK,' with 'T' as Tama (correct), 'S' as Sapat (complete), 'EK' as Eksklusibo (exclusive)," Capistrano said.
Breastfeeding is the only way that can give optimum nutrition to the infants, as they grow and develop. Breast milk has all the nutrients for the growth and development of the baby. An exclusive breastfeeding for at least six (6) is encouraged with no other food or liquids should be added, Capistrano explained.
Meanwhile, Capistrano said there are already seven hospitals in the province that are accredited and given the certificate of commitment as a Mother-Baby Friendly Hospital Initiative (MBFHI). These are the Zamboanga del Sur Medical Center, Hamelarin Hospital, IZAH Medical Hospital, Cabahug Hospital and Pagadian Metro Specialist Hospital in this city and Igano Salug Medical Center & Blancia Hospital in Molave, Zamboanga del Sur.
FEATURE: Dumalinao, newest agricultural hub of ZamboSur
By Alma L. Tingcang (FPG/ALT-PIA9/Zambo Sibugay)
Dumalinao, classified as a 3rd class municipality of Zamboanga del Sur is a gently sloping land of verdant hills and mountains nestled on a wide expanse of crystal clear waters, located 9 kms away from Pagadian City, the provincial capital.
It comprises 30 barangays, of which 7 are coastal barangays with abundant fish species, corals and other marine flora and fauna. The fertile land is suited to rice, corn, coconut, banana production and other crops such as cassava and camote.
With corn as its main agricultural crop, farming and fishing are the major economic activities for local folks and its proximity to the city provides a ready market for their products.
MOA with Nestle Philippines
In October last year, Mayor Ace William E. Cerilles inked a memorandum of agreement (MOA) with Nestle Philippines to pilot a Coffee project in Barangay Sebucao through the Small Coconut Farmers Organization (SCFO), which aims to address the challenges faced by coffee farmers in the province.
"This collaboration is part of Nestle's efforts to make coffee farming a sustainable and attractive livelihood, and such initiative is essential to nurture the country's coffee industry and improve long-term crop supply," the young mayor said.
He is positive that this will be a model project that can be replicated in other municipalities, boosting agricultural sustainability and development in terms of coffee production.
LGU support
Municipal Agriculturist Ponciano Edano said the project is a joint undertaking of Nestle and the Philippine Coconut Authority which provides free yearly supply of fertilizer (Salt) for the coconuts. The coffee seedlings will be planted under the coconut trees, explained the agriculturist.
"There are 12 SCFOs in our town with approximately 200 members who availed of free fertilizers," according to Edano.
The local government of Dumalinao under Mayor Cerilles, Edano remarked, is focused on agricultural development to uplift the economic condition of the local folks.
He added that very soon, Dumalinao will be a recipient of a machinery for Coco Coir production through the Department of Trade and Industry. Coir is a natural fiber extracted from the husk of coconut and used in products such as floor mats, doormats, brushes, mattresses and many others. It is the fibrous material found between the hard, internal shell and the outer coat of a coconut.
The counterpart of the farmer organization is the building which is almost completed and other needs will be provided by the local government unit of Dumalinao.
SCFOs as beneficiaries
Mr. Velly M. Naciongayo, former Outstanding Farmer of the Philippines awardee (Koi Farming), a member-beneficiary of the coffee program and PIO of Dumalinao SCFO, said he is thankful to the Philippine Coconut Authority and Nestle Philippines.
"Sila (Nestle) ang naghatag sa seedlings ug ang PCA naghatag ug abono sa lubi nga mao ang asin. Ang mga kape gitanom ilalom sa kalubihan. Lahi ra gyud ang lubi nga giabonohan ug asin. Dako kayo kini ug ikatabang sa farmers kay imbis bakante ang ilalom sa kalubihan, matamnan pa kini ug kape nga makahatag usab kanamo ug dugang income," Velly quoted as saying.
(Nestle provided the seedlings and PCA gave us fertilizer (salt) for our coconut farm. The coffee seedlings were planted under the coconuts and we observed that applying salt to fertilize our coconut trees produces more yield. This is a great help to us farmers since it provides additional income.)
Velly expressed his gratefulness to Mayor Cerilles for giving priority to agriculture and helping farmers cope with the challenges of life in the countryside.
On the other hand, Joel Naciongayo, a cousin of Velly and president of the SCFO said 100 hectares has been targeted to be planted with 500 seedlings per hectare.
"The demo farm of Nestle is in Tagum City and they deliver the seedlings here. Aside from our barangay, Camanga, Mecolong, Upper Dumalinao, Tickwas and Tina are also beneficiaries of this program," Naciongayo said in vernacular.
Sure market
In Sebucao alone, 40 farmers have benefited from the project CoCoBED or Coconut Coffee-Based Enterprise Development Project. "We are encouraged because we have a sure market which is Nestle," said Naciongayo.
The coffee seedlings are expected to be fruit bearing in 2 to 3 years, providing a lucrative and worthwhile income for farmers.
According to Nestle Philippines, the Philippines is supplying 20% of their coffee demand and 80% is being sourced out from other countries. Hopefully, this partnership will address the gap in coffee production.
Under the MOA, Nestle will manage and oversee the implementation of the project and provide training programs in sustainable farming practices, technical assistance in the areas of coffee production and post-production, introduction of green coffee quality standards technology and the establishment of a seedling nursery.
The agreement also states that Nestlé will purchase the beneficiary cooperative's produce provided it passes the company's quality standards.
PENRO Borja urges studes to plant, grow tree
By Claro A. Lanipa (FPG/CAL/PIA9)
DUMALINAO, Zamboanga del Sur, Aug. 6 (PIA) – "In a nutshell, the simplest thing to do to address climate change is to go back to the basic: plant and grow a tree," Provincial Environment and Natural Resources Officer Adelaida Borja told the students of Dumalinao National High School here.
In her message during the Information Education and Communication (IEC) Campaign on Climate Change and Disaster Risk Reduction held at the Dumalinao National High School on Friday, PENRO Borja said that it is not merely tree planting, but "tree planting and tree growing."
"We must have to nurture and take care of the seedling we have planted," Borja emphasized.
She said "every one of us is accountable for the impact of climate change; it's everybody's responsibility to protect the remaining natural resources."
"The protection of our environment is not only the duty of the government, nor the work of Maam or Sir, not only the work of our barangay officials and other workers, but it is the duty of us all. So, let us help protect our environment," Dr. Borja said.
"Every citizen shall see himself as part of a solution to environmental problems," said the lady PENRO.
The activity was attended by some 500 students, teachers together with the barangay officials of Paglaum where the school is located.
Meanwhile, Roservirico Tan, chief, Regional Public Affairs Office discussed the strategies on Climate Change Mitigation and Adaptation, National Greening Program and Biodiversity Conservation.
Other speakers were Maribel "Hasanah" Enriquez, Chief Meteorological Officer of PAGASA, who discussed Understanding Hydro-Meteorological Hazards while Joselito Casinillo of the Office of Civil Defense (OCD)-9 talked on Early Warning System and Building Emergency Evacuation Plan (BEEP). He also led the emergency drill.
DENR officials urge teachers, students to prepare for disaster
By Gideon C. Corgue (FPG/GCC/PIA9-Zamboanga del Sur).
DUMALINAO, Zamboanga del Sur, Aug. 5 (PIA) – "We should prepare at all times for any disaster," said the message of Community Environment and Natural Resources Officer Vitaliano Valdez as read by Forester Romeo Ansale before the students and teachers of Dumalinao National High School in Barangay Paglaum here over the weekend.
Speaking during the culmination program of the observance of the National Disaster Consciousness Month and the launching of Climate Change Information and Education Campaign, Valdes cited the natural calamities which struck the country in recent years specifically super typhoon Yolanda (international name Haiyan) that left 6,300 dead, 28,000 injured and P30-billion worth of properties/infrastructures destroyed.
"The disastrous event brought the country to the spotlight because of the great extent of damage wrought on the people and the communities," he added.
Valdez also cited the 7.4 magnitude earthquake that struck Bohol province on October 15, 2013, killing more than 200 people and leaving million worth of properties devastated.
Valdez said the Philippine Atmospheric, Geophysical Astronomical Services Administation (PAG-ASA) had reported that El Nino phenonomenon would affect the country this year. "We will will experience again a very long dry spell," Valdez quoted the PAG-ASA report.
He also disclosed that the Mines and Geosciences Bureau (MGB) has provided the local government units (LGUs) geo-hazard maps to guide them in disaster preparedness. "In the maps, the LGUs can take note of the areas declared as highly susceptible for flooding and landslide," Valdez said.
He likewise encouraged the teachers to implement proactive measures by training their students on how to properly respond to calamities.
In a related development, Provincial Environment and Natural Resources Officer Adelaida Borja on Friday encouraged students to advocate the National Greening Program (NGP) of government to help mitigate the impact of climate change.
"We need to actively involve ourselves in planting and nurturing trees to lessen the adverse impact of climate change on our families and communities," Borja explained.
The Climate Change Information and Education Campaign had already been conducted Barangay San Jose-Gusu, Zamboanga City, Poblacion, Imelda , Zamboanga Sibugay as well as in Sergio Osmena National High School in Zamboanga del Norte, and Dumalinao Natinal High School in Zamboanga del Sur.
City disaster council well-equipped, says Mayor Pulmones
By Claro A. Lanipa
PAGADIAN CITY – The City Disaster Risk Reduction and Management Council (CDRRMC), with the support of line agencies culminated the celebration of the National Disaster Consciousness Month (NDCM) Tursday at the lobby of the City Commercial Center (C3).
CDRRMO action officer HaronDamada, Jr. in his welcome remarks said this year's theme, "Kahandaan at KaligtasanngPamayanan, PundasyonngKaunlaran," reminds us to be more vigilant, sensitive and pro-active, with initiatives that will somehow lead us to safety and peaceful environment.
City Mayor Romeo P. Pulmones, whose message was read by City Administrator Lauro Mendoza expressed his gratefulness for the support and cooperation of the different concerned agencies in making the city's NDCM observancefruitful and significant.
"Disaster prevention really requires vigilance and awareness to signs and manifestations of developing emergencies," the chief executive said, adding that preparation for disaster entails money, organization, training and stock piling of equipment and supplies needed for disasters.
"I am proud to tell you that all these things are now in place with the creation of the DRRMC office headed by our action officer HaronDamada, Jr.," the mayor said.
To create wider awareness on disaster, the CDRRMO conducted earthquake drills in selected elementary and high school campuses, coastal clean-up, medical outreach, painting, risk profile exhibit, film showings, poster making and essay writing contests.
NPA rebels strafed army patrol base in Zamboanga Sur
(Mindanao Examiner)
PAGADIAN CITY (Mindanao Examiner / Aug. 3, 2014) – Suspected communist rebels strafed an army detachment before dawn Sunday in the southern Philippine province of Zamboanga del Sur, but police said there were no reports of casualties.
Police said the attack was believed carried out by the New People's Army which is fighting for a separate Maoist state.
It said the gunmen strafed the detachment in the village of Libayoy in Tigbao town used as patrol base by members of the 10th CAAC of the army.
"The enemy approximately prepositioned at more or less a distance of three hundred meters away direction from the said patrol base particularly at the bridge situated at said place."
"The strafing incident lasted for about two minutes. The AFP troops detailed in the area deployed at their respective sector of fire and observed the enemy's location whereby the enemy withdrew towards unknown direction. There was no reported killed or wounded during said incident," police said.
Just recently, one soldier was also wounded in a rebel attack in the village of Tuburan, also in Tigbao town, a known stronghold of the NPA in the province.
Soldier wounded in clash
By Bong Garcia
A SOLDIER was wounded in a fresh firefight between the government forces and the New People's Army (NPA) rebels in the hinterlands of Zamboanga del Sur, the police reported Saturday.
Zamboanga del Sur police director Senior Superintendent Sofronio Ecaldre said the fresh fighting broke out around 8:25 a.m. Friday at Sitio Kamanse in the village of Tuburan, Tigbao municipality.
Ecaldre identified the wounded soldier as a certain Corporal Sakilan of the Army's 14th Division Reconnaissance Company (DRC) based in Zamboanga del Sur.
Ecaldre said the clash ensued as the soldiers backed by policemen caught up with around 20 NPA rebels as offensive against them continue in the hinterlands of Tigbao town.
The NPA rebels belong to the Front Committee Kara of the NPA's Western Mindanao Regional Party Committee (WMRPC) led by a certain Ka Natan, Ecaldre said.
He said the NPA rebels fled following a 10-minute firefight. They were believed to have suffered casualties but were dragged by the fleeing comrades.
Friday's clash came four days after the government troops overrun an NPA camp in the same area.
The continued offensive was launched after the NPA has staged an ambush last Sunday that injured four soldiers at the Deorok Bridge located in the boundary of Maragang and Lacupayan villages in the town of Tigbao.
Pagadian culminates National Disaster Consciousness Month
By Gideon C. Corgue (ALT/GCC/PIA9-Zamboanga del Sur)
PAGADIAN CITY, August 1 (PIA) – The Pagadian City government through the City Disaster Risk Reduction and Management Office (CDRRMO) culminated the observance of this year's National Disaster Consciousness Month (NDCM) at the City Commercial Center (C3) here yesterday.
The awarding ceremony for various competitions such as extemporaneous speech, essay writing and on-the-spot digital poster making highlighted the brief program.
CDRRMO action officer Haron Damada, Jr. said the contests, held a day before the culmination were anchored on this year's theme: "Kahandaan at Kaligtasan ng Pamayanan, Pundasyon ng Kaunlaran."
Jestoni Oculam of Zamboanga del Sur National High School (Sta. Lucia Annex) bagged the First prize for Extemporaneous Speech; 2nd Prize was garnered by Emmanuel Dano of Southern Mindanao Colleges (HS Dept.) while the 3rd prize went to Jam Christian Carpio of Pagadian Junior College.
For the Essay writing contest, Johndel Amoguiz of Saint Columban College got the First Prize; second prize – Jovan Pasatiempo of EmcoTech; and Rey Ryan Valles of Zamboanga del Sur Maritime Institute of Technology won the 3rd prize.
The First Prize for on-the-spot digital poster making contest went to Christian Obedencia and Beverlyn Duran, 2nd prize - Raphael Muerong and Lindley Adrian Devilleres, and 3rd prize -Jason Jay Aniban and Irene Mae Moncada.
Damada said the winners received cash prizes, trophies and certificates of appreciation.
Vice Mayor Divina Grace C. Yu led the awarding ceremony, ably assisted by city administrator Lauro Mendoza, city local government operations officer Paulina Gadiano, city fire marshall Sr. Inspector Regie Olmedo, and chief admin. Inspector Julieto Asiniero.
Damada said the CDRRMO conducted various activities during the month-long observance of NDCM such as information campaign on disaster preparedness to the 54 barangays of the city, academe, public and private organizations, including exhibits and film showing on disasters and calamities. They also planted mangrove trees in the coastal barangays.
The CDRRMO was created by Mayor Romeo P. Pulmones on July 2, 2013 as mandated by Republic Act 10121 otherwide known as "An Act Strengthening the Philippine Disaster Risk Reduction and Management System."