Zamboanga del Sur News August 2013
Jump to navigation
Jump to search
→ → Go back HOME to Zamboanga: the Portal to the Philippines.
A | B | C | D | E | F | G | H | I | J | K | L | M | N | O | P | Q | R | S | T | U | V | W | X | Y | Z
Create Name's page
Regions | Philippine Provinces | Philippine Cities | Municipalities | Barangays | High School Reunions
---
Zamboanga del Sur - Archived News
---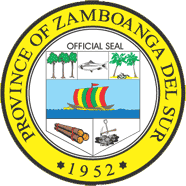 Seal of Zamboanga del Sur Province
Interactive Google Satellite Map of Zamboanga del Sur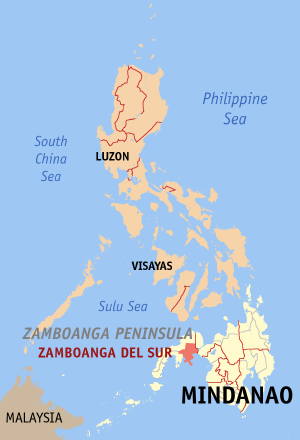 Zamboanga del Sur Map Locator

Municipalities within Zamboanga del Sur

Provincial Capitol of Zamboanga del Sur

Provincial Capitol of Zamboanga del Sur, Santo Niño, Pagadian city
Dietary supplement is a product that contains vitamins, minerals, herbs or other botanicals, amino acids, enzymes, and/or other ingredients intended to supplement the diet. The U.S. Food and Drug Administration has special labeling requirements for dietary supplements and treats them as foods, not drugs.
---
---
Manufacturers and distributors of dietary supplements and dietary ingredients are prohibited from marketing products that are adulterated or misbranded. That means that these firms are responsible for evaluating the safety and labeling of their products before marketing to ensure that they meet all the requirements of DSHEA and FDA regulations.
Lapuyan Falls: The favorite haunt of the fair Subanen maidens of Sitio Baga and all its neighboring areas, usual meeting place with many a young country swain in some secluded cavern beneath the rocky forest lane.

Lakewood, Zamboanga del Sur, Philippines

Village of Pedagan
Wars of ancient history were about possessions, territory, power, control, family, betrayal, lover's quarrel, politics and sometimes religion.
But we are in the Modern era and supposedly more educated and enlightened .
Think about this. Don't just brush off these questions.
Why is RELIGION still involved in WARS? Isn't religion supposed to be about PEACE?
Ask yourself; What religion always campaign to have its religious laws be accepted as government laws, always involved in wars and consistently causing WARS, yet insists that it's a religion of peace?
WHY??
There are only two kinds of people who teach tolerance:
The Bullies. They want you to tolerate them so they can continue to maliciously deprive you. Do not believe these bullies teaching tolerance, saying that it's the path to prevent hatred and prejudice.
The victims who are waiting for the right moment to retaliate. They can't win yet, so they tolerate.

Lintugop, Aurora
Pagadian City, Zamboanga del Sur

Provincial human resource management office of santo niño pagadian city

Civil Service Commision office in santo niño pagadian city
Fire kills 2-yr-old boy in Pagadian City, razes 9 homes
By Roel Pareño (philstar.com)
ZAMBOANGA CITY, Philippines - A two-year-old boy died after accidentally setting a house on fire while playing with matches in Pagadian City, Zamboanga del Sur on Thursday.
Police said that the boy died after being trapped inside the burning house. The fire also spread to eight more homes.
Pagadian City Police Station reported the lone fatality was identified to be the son of Rolando Lorona, caretaker of the house in Purok Makiangayan, Barangay Balangasan.
Chief Inspector Ariel Huesca, Spokesman of Police Regional Office 9 (PRO), said the fire broke out at around 6:20 a.m. It took firefighters at least two hours to put out the fire.
Huesca said fire investigators disclosed that the fire started from the house of Aurelio Pabatao, where Lorona's family is living as caretakers.
He said that based on initial investigations, the boy was seen playing with matches before the fire broke out.
The fire's estimated the damage was pegged at P2.5 million.
Anti-illegal gambling drive stepped up in Pagadian
By Gideon C. Corgue (PIA9)
PAGADIAN CITY – Twenty four units of video karera machines (VKMs) confiscated by policemen were destroyed Tuesday by the Zamboanga del Sur Police Provincial Office (ZSPPO) at Camp Abelon headquarters this city.
Provincial Director Senior Superintendent Thomas Abellar, the Anti-Illegal Gambling Task Force (AIGTF) chair, led the destruction of the VKMs as witnessed by the local media and the public.
A pay loader pounded on the VKMs until completely destroyed.
Abellar in an interview said "the government is serious in its campaign against illegal gambling operations in the province."
"The destruction of VKMs meant to show that the government is serious in its campaign against illegal gambling," Abellar said adding that "the existence of illegal gambling is a social menace in our society."
Abellar said he is proud of the Provincial Public Safety Company (PPSC) operatives for the successful seizure of VKMs from operators.
He said the operations conducted by his men, was in response to the directive issued by Governor Antonio Cerilles on July 26 to stamp out all forms of illegal gambling activities in the province.
"I am warning the operators to stop engaging in illegal gambling activities to avoid being penalized for violation of gambling laws," Abellar declared. "We will pursue our operations against illegal gambling activities until these will be completely stopped," he added.
Abellar also warned the illegal gambling operators that the government would never hesitate to file formal charges against them if they continue to operate VKMs in their establishments.
"We will also file charges against unscrupulous cops who act as maintainers or protectors of gambling machine operations," Abellar emphatically stated.
Zamsureco-1 consumers experience 3-4 hours daily rotational brownout
(PNA), FFC/TPGJR/CSA/EBP
PAGADIAN CITY, Zamboanga del Sur, Aug. 29 (PNA) -- The Zamboanga del Sur Electric Cooperative-1 (Zamsureco-1) is sourcing out alternative sources of electricity to address the current power shortage of the cooperative.
Zamsureco-1 information officer Levi Cabatcha said the power consumers being served by the cooperative will experience three to four hours daily rotational brownout starting Thursday from the two-and-a-half-hour power curtailment a day they were experiencing since last July 29.
Cabatcha said they are looking for any available power supply they could get from the Mapalad Power Corporation (MPC) and from the Therma Marine, Inc. (TMI) to be able to meet the electricity demand of the cooperative's consumers.
The Zamsureco-1 is serving 69,857 power consumers in this city and in the 24 of the 26 municipalities of this province.
Cabatcha explained the daily rotational brownout has increased to three to four hours daily after one of the coal-fired power plants of the STEAG State Power, Inc. (SPI) was placed under preventive maintenance inspection.
Cabatcha said the Unit 2 of the 105 megawatts power plant of SPI will undergo preventive maintenance check starting Thursday, August 29.
The maintenance check is expected to complete by the last week of October, this year.
Since last July 29, the Zamsureco-1 consumers were experiencing two-and-a-half-hour daily rotational brownout when the National Power Corporation (Napocor) placed the Agus-4 and Agus-6 hydroelectric power plants under preventive maintenance check.
The two hydroelectric power plants have a total of 380-MW.
Cabatcha said Zamsureco-1's contracted power with Napocor has been reduced by at least eight MW daily with the preventive maintenance check of the three power plants.
Zamsureco-1 needs a total of 36-MW to be able to cater the electricity needs of its consumers, according to Cabatcha.
PNoy bats for total rural electrification
By Claro A. Lanipa (PIA9)
PAGADIAN CITY – With the implementation of Sitio Electrification Program (SEP) and the Barangay Line Enhancement Program (BLEP) of the present administration through the National Electrification Administration (NEA), a total rural electrification is projected to achieve before President Aquino's term ends.
Zamboanga del Sur Electric Cooperative I (ZAMSURECO I) Information Officer Liberal Cabatcha during a media forum on Thursday reported that as of July 1, 2013 there are still 23,860 un-energized sitios and puroks all over the country.
These un-energized sitios and puroks are set to be energized on the following target schedules: 2013 – 10,394 sitios with a total budget of P7.38 million, 2014 - 7,073 sitios with a budget of P6.36 million, and 2015 – 7,291 with an approximately budget of P7.3 million. "The budget allocation will come from the national government," Cabatcha said.
It can be recalled President Aquino signed Republic Act 10531 on May 9, 2013 and mandated the National Electrification Administration (NEA) to implement total electrification by way of enhancing distribution system development of electric cooperatives.
Under this electrification program, the first 30 indigent member-consumers who will apply for connection in a sitio or purok are entitled to receive P2,500 worth of electrical materials, to include free kilowatt meter, 30-60 meters service drop wire and free installation inside the house. Instead of a private electrician to do the work, a lineman of the electric coop will do the installation, Cabatcha explained.
Meanwhile, ZAMSURECO I has 1,032 sitios and puroks to be energized under this program with a budget allocation of P94,109,193.96 from the national government through the NEA.
ZAMSURECO I has joined this year's celebration of National Electrification Awareness Month with the theme, "Electricity: An Enabler in Improving Lives in the Countryside."
City gov't capacity beefed up vs disaster
By Gideon C. Corgue (PIA9)
PAGADIAN CITY – The establishment of the City Disaster Risk Reduction and Management Council (CDRMMC) and the existence of Barangay Response Emergency Team (BERT) is a great help in responding to natural and man-made calamities.
Thus declared Mayor Romeo Pulmones during the city government's commemorative program marking the 37th anniversary of earthquake and tsunami which wrecked havoc in this city in August 1976.
The commemorative program was held last Aug. 16, at F.S. Pajares Avenue corner Warlito Pulmones Street, Santiago District here.
Pulmones recalled that on August 17, 1976 at 12:11a.m., where he was then a 10-year old boy, a violent earthquake which had spawned tsunami occurred in the city leaving thousands dead and massive damage to properties along coastal barangays.
Pulmones said his administration would give priority in the implementation of the provisions of Republic Act 10121 otherwise known as "An act strengthening the Philippine Disaster Risk Reduction Management System" by establishing CDRRMO and providing personnel therefor.
Pulmones said the city government is now strengthening its capacity to mitigate, prepare, respond and recover from the impact of disasters saying "that disasters are real and could happen anytime and anywhere."
CDRRMO action officer Haron Damada said the chief executive established the CDRRMO on May 24, 2013, and subsequently assigned 20 personnel to man the office.
Pulmones thanked Governor Antonio Cerilles for supporting the CDRMMC by conducting extensive training on BERT members providing with the knowledge and skills for effective disaster management.
"I thanked Governor Cerilles for actively supporting the CDRMMC by training BERT members at the provincial government center in barangay Dao," Pulmones said adding that "they are the first responders during disasters."
Damada said the city has a total of 1,669 trained BERT members following the establishment of the CDRRMC.
VEHICULAR ACCIDENTS
By SPO1 Anden Jalali Aminulla (PNP-PRO9)
On or about 9:30in the morning of August 25, 2013, along the national highway of Purok Manga, Barangay Camanga, Dumalinao, Zamboanga del Sur, wherein, an XRM, Honda and a Honda Wave were involved in an accident.
The XRM Honda motorcycle, colored red and white with licensed plate 6205 JR is owned by Jarmar Gutib, a resident of Barangay Butong, Diplahan, Zamboanga Sibugay and was driven by Erick Curiosa y Pacoan, 32 years old, married and a resident of Purok Tres, Barangay Sayao, Kumalarang, Zamboanga del Sur.
While, Honda Wave, colored black and red, with licensed plate 1744 JG, is owned by Casiano Dacol y Erojo and was driven by Jumar Dacol y Lagnasan, 28 years old, married and both residents of Purok dos, Barangay Lapidian, Pagadian City.
Investigation conducted disclosed that prior to the incident, the XRM Honda motorcycle loaded with fish boxes on both sides was travelling from Kumalarang, Zamboanga del Sur and bound for Pagadian City, while Honda Wave motorcycle with three (3) passengers on board, came from Barangay Lapidian, Pagadian City and also bound for Pagadian City Proper.
However, upon reaching the said place, the Honda Wave accidentally bumped by XRM Honda.
As the result, the passengers of Honda Wave motorcycle, identified as Neneng Pipania, of legal age, her daughter, Jen-Jen Pipania, 14 years old, and Ritgen Chuing y Dacol, of legal age, single and all are residents of Purok Dos, Barangay Lapidian, Pagadian City, sustained injuries and were rushed to Jamelarin Hospital for medical treatment.
Both drivers are presently under the custody of Pagadian City Police Station, while investigation is being conducted to determine the culpable driver.
09205475746 is the contact number of Pagadian City Police Station Investigator.
--
On or about 5:00 in the afternoon of August 25, 2013, along the national highway of Purokk Orchids, Barangay Camanga, Tukuran, Zamboanga del Sur, a vehicular accident took place, wherein, a single motorcycle accidentally crashed into signed post.
The said motorcycle is a Suzuki Raider 150 CC, colored black and red, with licensed plate JG 9453 and was driven by Ian Mangao, a resident of Pagadian City, with Helcheshedic Eskul, a resident of Barangay Banale, Pagadian City.
As the result, driver and his back rider sustained injuries on their bodies and were rushed to Pagadian City Hospital for medical treatment and in critical condition.
The said motorcycle incurred damages, wherein, its headlight, gear lever and foot rest were broken.
Investigation conducted disclosed that prior to the road mishap the said motorcycle was on her way to Pagadian City from Tukuran, Zamboanga del Sur.
However, while negotiating along the curve portion of the road, the driver overshot the road and lost control of the steering bar, thus, resulted to the accident.
The responding policemen found out that both driver and back rider were under the influence of liquor.
The said motorcycle impounded at Tukuran Municipal Police Station for proper disposition.
09166152558 is the contact number of Tukuran Municipal Police Station.
Marina to go after 'colorum' seacrafts
By Nonong Santiago
Marina regional director Atty. Irving Saipudin the other day disclosed that starting next month, they will run after colorum sea vessels in Region 9.
Saipudin said at least 30 percent of the more than 1,700 passenger and cargo vessels including fishing boats are still unregistered.
According to Saipudin, the bulk of the unregistered watercrafts come from the provinces of Zamboanga del Norte, Zamboanga del Sur and Sibugay.
He said aside from Marina, three other government agencies the National Telecommunications Commissions, Philippine Coast Guard and the Bureau of Fisheries and Aquatic Resources have bonded together to assist one another in registering these vessels.
"We will start in September until December in the registration. Hindi ko alam kung bakit itong mga owners ng Vessels can buy P100,000 engines pero registration lang of P5,000 they cannot afford," Saipudin said.
He appealed to all the owners of unregistered boats to already register and avoid huge fines.
First Cavalry Squadron marks 37th founding anniversary
By Claro A. Lanipa (PIA9)
PAGADIAN CITY – The First Cavalry (Eagle Eye) Squadron, Mechanized Division, Philippine Army (PA) commemorated its 37th founding anniversary last Aug. 16 at its headquarters, Camp Col. Jacobo E. Zobel, Pulacan, Labangan, Zamboanga del Sur.
Anchored on the theme, "37th year of gallant service, wisdom gained and experiences learned… continuously enhancing capability to respond significantly on present challenges," the event was capped by a sports fest among its units, tree planting activities where 1,000 seedlings of mahogany trees were planted at Barangay Navalan and a bloodletting among its troopers.
The bloodletting activity, which was performed by the medical team of the Integrated Provincial Health Office (IPHO) headed by Dr. Delia Pastoriza, was able to collect 11,250 cc of different types of blood.
In his message, squadron's commanding officer Lt. Col. Antonio John Divinagracia said, "as we close the chapter of the 37th years of committed gallantry in every campaign our unit had participated in, we have set our right war fighting capability to another dimension to overcome the changing challenges of the succeeding years to come."
He said this year's theme must serve as an inspiration that we must prepare for the future "as we achieve the valuable accomplishments last year."
On the other hand, MGen Mayoralgo M. De la Cruz, Assistant Division Commander, Mechanized Division, PA, who served as the guest of honor and speaker, disclosed that as part of the AFP's modernization program of the Aquino Administration, 114 Armored Personnel Carriers (APCs) from the United States of America are expected to be delivered by December this year. "And another 24 assorted vehicles coming from Israel will also be delivered early next year. These armored vehicles are equipped with the state of the art technology," De la Cruz added.
Meanwhile, MGen. Nicanor Dolohan, Mechanized Division Commander also conveyed his message as read by BGen dela Cruz to all the officers, enlisted personnel, staff and their dependents as they celebrated their 37th founding anniversary of PA's pioneering armor unit.
"Today, after 37 years the 1st Cavalry Squadron formerly known as the 1st Light Armor Battalion (1LAB) continuous to serve with increasing responsiveness and commitment to professionalism and service quality," he said.
"We do recognize the compelling need to improve its facilities, acquire better technology and capabilities, obtain specialization and enhancing skills of its personnel toward better responsiveness in performing our duties and responsibilities," Dolohan further said.
He also commended the unit for having remained steadfast in the fulfillment of its mission in the face of change.
Zamboanga coastal village gets top marine conservation area award
By DJ Yap (Philippine Daily Inquirer)
MANILA, Philippines—In a remote coastal village in Zamboanga del Sur, the task of protecting a marine sanctuary falls upon a six-person team of environmental workers who keep the sea and mangrove forest safe from greedy commercial fishers.
But the job is made more difficult by pirates, warlords and insurgents lurking in the surrounding conflict-ridden pockets of Mindanao, according to officials.
For meeting and rising above these challenges, the Tambunan Marine Protected Area in the small fishing town of Tabina was declared the most outstanding at the 4th Para El Mar Awards and Recognition held at the InterContinental Manila in Makati City on Aug. 15.
Para El Mar means "for the sea."
The award seeks to recognize outstanding local efforts in conserving and sustainably managing coastal and marine resources, and serves as a learning opportunity for MPA managers to exchange and share best practices, organizers said.
The event was convened by the MPA Support Network and its partners the Department of Environment and Natural Resources, the UP Marine Science Institute, the Coral Triangle Support Partnership, the United States Agency for International Development, and the German Agency for International Cooperation.
The Tambunan MPA received a cash prize of P100,000 during the awarding ceremony at the Intercon attended by almost 300 guests from government and non-government agencies, academic institutions and local partners.
"Considering that they have these realities that they're facing every day, and still they made so much effort for conservation, I think that gives them an edge compared to the others," one of the evaluators, marine scientist Dr. Hilly Ann Roa Quiaoit of Xavier University-Ateneo de Cagayan said of the Tambunan MPA.
"When they talk about piracy, it's a reality they face every day," she said in an interview.
Fishermen told the judges how they would need to give monthly dues to the so-called "mafia" of pirates in the area, she said. "Someone had just bought an engine boat, and it was taken by the pirates," Quiaoit said.
Rey L. Sumagang, chief of Tabina's municipal agriculture and fishery division that manages the Tambunan MPA, said the problem of "bad visitors" was not as bad as in the late 1990s and early 2000s.
But it is still there.
"If you will look at the Philippine map, Tabina is at the bottom. In front of it is Maguindanao …Then there is Cotabato, and then there is Basilan. That's what we're facing across the sea," he said with a laugh.
"We know what sort of people are there. I can't say the bad visitors all came from there but it's hard to pinpoint," he said.
But Sumagang said the community had taken measures to try to keep them away. "We talked to the mayor, and we talked to the extortionists. We gave them livelihood. We prioritized giving jobs to their spouses," he said. "We don't have as many bad visitors now unlike before."
He said the secret to effective MPA management was a good working relationship with the local government.
"If you're managing the MPA, the important thing you should have harmony with the mayor. You have to introduce improvements, innovation, so that by the time there is change of leadership, the people will have already accepted you. Then the mayor will also accept you," he said.
The Tambunan MPA is both a mangrove area and marine sanctuary located in the village of Malim and extending 50 meters seaward from the shoreline.
The mangrove area spans 1,700 meters of coastline and an area of 103.5 hectares, while the marine sanctuary covers 1,000 meters of coastline and an area of 95 hectares.
The MPA is rich in mollusks, crustaceans like squid, octopus, cuttlefish, lobsters, blue crabs, shrimp and mangrove crabs. It is also frequented by abundant pelagic fish, such as mackerel, jacks, sardines, and sailfish, as well as coral and sand fish, including parrotfish, eels, siganids and goatfish.
Sumagang, a veterinarian, said absolutely no fishing and other human activity, excepting scientific research, was allowed inside the protected area. The only fishing takes place outside "buffer zones" some 100 meters away from the sanctuary.
"The good thing is the rural communities near the sanctuary have responded positively to what we do," he said.
Quiaoit echoed his sentiment, saying, "They worked with the community, so they also had a perspective on the ground, and they're quite aware of how important it is to preserve the area," she said.
Another interesting "best practice" employed by the town is the strict adherence to ordinances that seek to connect conservation and local governance.
Sumagang said fisher folks who wanted to get their fishing vessels registered with the town government as mandated by regulations would have to show a "tree-planting certificate" duly signed by the district chair proving that they did plant 10 mangrove trees in one year.
"If you live 100 meters from the shoreline, you still have to plant 10 mangroves every year. If you apply for a marriage license, you would need to plant 10 mahogany trees. If you need to have an electric line connected, of course you'd need to get a permit from engineering, you'd need proof to show you actually planted 10 mahogany trees," he said.
Quiaoit said the judges found the policy interesting and surprisingly effective.
"We even had to ask for evidence, and they were able to provide evidence. You see the consciousness of the whole LGU, such that the regular operations of the municipality, they try to connect it with conservation," she said.
"It's a good practice that LGUs can follow. It's a good consciousness among the people, like, 'what, I'm just going to get married, and I'd need to plant a tree?'" she said.
Sumagang's proudest moment did not come from winning the Para El Mar, but something that happened on a recent Saturday.
"Our mayor had a civilian escort, and we were on standby at a cottage. The escort went to the sanctuary to check out the shells. He wasn't going to take anything. He just wanted to look. Suddenly, a nine-year-old boy shouted 'Sir, sir, you can't go there. That's our sanctuary'."
"We almost dropped down to our knees," he recalled. "Imagine that coming from a nine-year-old boy! It shows how [conservation] is in the consciousness of the people," he said.
Even if my work is done, or I'm transferred, or I'm dead, I'm sure the next generations will preserve and sustain the MPA. That is the kind of acceptability I see from the community," Sumagang said.
Agri office holds Pamana, BUB workshop
By Bong Garcia
THE Department of Agriculture (DA) held a two-day consultation workshop for the Payapa at Masaganang Pamayanan (Pamana) and Bottom-up Budget (BUB) -- both aimed at helping farmers and the people in Zamboanga Peninsula alleviate their status and increase their production and income capacity.
The two-day event, held in Pagadian City from Thursday to Friday last week, was attended by some 150 agriculture and local government personnel coming from the cities of Zamboanga and Isabela and the provinces of Zamboanga del Sur, Zamboanga del Norte and Zamboanga Sibugay.
"The project (Pamana) is a great help to the farmers and the people in Zamboanga Peninsula materializing their hopes to alleviate their status, increase their production and income capacity. The project also responds to the Food Staple Sufficiency Program (FSSP) wherein sufficient supply of food is guaranteed," DA Regional Technical Director for Operations Engineer Dennis Palabrica said.
Pamana and BUB are the national government's programs for peace and development in conflict-affected areas (CAAs) as well as communities covered by existing peace agreements, Palabrica said.
He said that each recipient will receive development programs according to the needs of the people residing in the region. The government has an allotment of P300 million for 2014.
He said Pamana's objective is to improve governance through partnerships with national and local institutions, building capacities for governance, enhancement of transparency and accountability mechanism.
He said it also aims to reduce poverty and vulnerability in conflict affected areas through sustainable rural development, community infrastructure and focused delivery of social services.
Meanwhile, the participants of the two-day consultation workshop have submitted project proposal that include the following: Farm-to-Market Road (FMR) Network Services; rehabilitation, repair and concreting of sidewalks and drainage; construction of warehouse and rice milling station; municipal food terminal center; provision of banana processing; equipment construction of fish landing; completion of fishing port and construction of post harvest facilities; provision of planting materials to upland farmers; farm input materials; animal and livestock dispersal; construction of cold storage; and, construction of banana and cassava food processing.
"The BUB and Pamana projects are very effective means of delivering the government services to the people. The recipients themselves proposed the projects that are essential to their livelihood. It empowers communities and strengthen their capacity to address issues," BUB Focal Person Raul Ramon Bucoy said.
1st cavalry squadron soldiers donate blood to IPHO
By Gideon C. Corgue (PIA9)
PAGADIAN CITY – "We donate blood to save lives of others."
This was the statement of 1st Cavalry (Eagle Eye) Squadron commander Lt. Col. Antonio John Divinagracia during bloodletting activity on Wednesday at Camp Colonel Jacobe Zobel, Upper Pulacan, Labangan, Zamboanga del Sur.
A total of 11,250 cc of blood were collected by the medical staff of Integrated Provincial Health Office (IPHO) from 25 officers and men of the battalion who rolled up their sleeves to donate blood as part of their commitment to saving lives.
Divinagracia underscored the importance of donating blood saying that it helps save lives of the others. "Blood donation is just like Jesus Christ saving us from our sins. We donate blood to save lives of others," he explained.
The 1st Cavalry Squadron chief encouraged his men to donate blood for they are also needing blood for their companions who are wounded in the battlefield.
"The blood that you donate can be used also by members of your family who are needing it," Divinagracia said.
Divinagracia said the bloodletting activity is not only conducted during the battalion's anniversary but it is also done every month of February.
IPHO chief Dr. Delia Pastoriza lauded the soldiers for donating their blood saying that the blood that they have donated truly is a "gift of life" to others in the community who are sick or injured.
Pastoriza said many people are now suffering from terminal illnesses especially renal failure which she considered as one of top 10 leading causes of death not only in the province but throughout the country. "Thus, blood is absolutely necessary."
Blood donor, Captain Erickson Balanga said he is happy to donate blood to help people who need it.
"I am happy that for the second time, I was able to donate my blood. This is my own little way of helping people who are needing it specially the poor."
Balanga said millions of people across the world are in need of blood transfusions because of surgeries, accidents, war and natural disasters, etc.

Some of the soldiers have long been donating blood, but a few were "first-time" donors.
Philippine city remembers 1976 tsunami tragedy
By Ely Dumaboc
PAGADIAN CITY (Mindanao Examiner / Aug. 19, 2013) - After 37 years, the local government of Pagadian City in the southern Philippine province of Zamboanga del Sur, looked back to the devastating tsunami that killed 1,440 people in August 17, 1976.
Mayor Romeo Pulmones and Vice Mayor Divina Grace Yu, along with Rep. Victor Yu unveiled a commemorative marker and written on it was the number of casualties in the whole province of Zamboanga del Sur - 1,440 dead and 7,701 injured; and 909 people missing. The tsunami left 49,848 villagers homeless.
Pulmones personally related the incident as he and his family were among those who survived the destruction left behind by the tsunami. He was only 10 years old when the tsunami occurred. Many of his neighbors perished.
He said it was exactly 12:11 a.m. when a powerful earthquake measuring 7.0 in the Richter scale struck off the Moro Gulf and it was followed by the tsunami.
The commemoration was held to remember those who perished in the tsunami. Local officials and villagers offered prayers and lighted candles, and some offered flowers outside their houses to remember the tsunami victims. Disaster officials also held a seminar and attended by students and civilians.
Gunmen shoot 2 people in Zamboanga Sur
(Mindanao Examiner)
PAGADIAN CITY (Mindanao Examiner / Aug. 18, 2013) – A village official and a woman were shot and wounded in separate attacks in the southern Philippine province of Zamboanga del Sur, officials said Sunday.
Chief Inspector Ariel Huesca, a regional police spokesman, said Jacinta Sabang, 57, was shot inside her house in the town of Lapuyan.
He said the woman was peeling corn when the gunman barged in the house and opened fire with a homemade shotgun and fled after the attack.
Jacinta was rushed to hospital in nearby town of Margosatubig.
Huesca said a motorcycle gunman also shot and wounded Tata Borgonia, a councillor in the village of Lower Timonan in Dumingag town.
He said the victim was driving his motorcycle with two others when attacked by the gunman, who was tailing him.
Both attacks were being investigated by the police, according to Huesca.
SHOOTING INCIDENT
By PO2 Radzben S. Jul (PNP-PRO9)
On or about 6:45 PM August 15, 2013, at Jamisola Extension, Barangay Sta. Lucia, Pagadian city, one Chito Veran Y Nera, 50 years old, married, businessman and a resident of said place was shot by unidentified suspects with the use of unidentified firearm.
Investigation conducted by the responding elements of Pagadian city police station disclosed that the victim was inside his store together with his wife identified as Naomi Veran Y Macabudbud when suddenly two unidentified suspects wearing bonnet and other one wearing bull cap entered their store/house causing a resistance between the victim and suspects that prompting one of the suspect to shot the victim several times.
Victim sustained gunshot wounds in the different parts of his body and was brought to Borbon Hospital located at the aforementioned barangay for medical treatment but later declared dead on arrival by his attending physician.
Prior to the incident, the suspects were already able to robbed one (1) unit of Samsung cellular phone worth ten thousand pesos (P10,000.00) to the brother in- law of the victim identified as Albert Macabudbud Y Galace, 53 years old, an engineer and a resident of Calawaan, Pasig city who is their visitor while standing outside the store.
Suspects fled to unknown direction after the incident while the elements of Pagadian City Police Station are now conducting hot pursuit operation for possible identification of the fleeing suspects.
Pagadian City Police Station chief investigator Police Senior Inspector Rey Hinoctan
DILG-9 holds DED training for 2013 BUPB recipient-LGUs
By Franklin P. Gumapon (PIA9)
PAGADIAN CITY – Provincial and municipal engineers together with provincial/municipal planning development coordinators from 30 local government units (LGUs) in the region have converged here recently for an enhancement training on Detailed Engineering Design (DED) preparation.
Regional Information Officer Lemuel Mejares of the Department of Interior and Local Government (DILG)-9 said the participants came from the LGUs which received water system projects under the Bottom Up Planning and Budgeting (BUPB) with P1million allocation or more.
The training focused on the preparation of engineering designs for water supply projects in accordance with engineering standards to ensure smooth and sustainable operations.
Speaking before the participants, DILG-9 Regional Director Paisal O. Abutazil cited that "the failure of water supply systems is usually linked to poor design of the facilities."
Besides, Abutazil also urged the LGUs to get updated on the new issuances and policies pertaining to procurement. "The LGUs should be updated on the new procurement policies since they will engage the services of a contractor for projects implemented by contract or they will be procuring supplies for projects implemented by administration," he said.
Water supply project specialist, Engr. Ramon dela Torre, also told the participants that "the preparation of DED is one of the most critical stages of project implementation. Unlike other infrastructure projects, various elements have to be taken into consideration such as the complete drawing plans, specifications, cost estimates, design analysis, geo-resistivity and drilling test, among others."
Engineer dela Torre also discussed the application of Epanet tools and practical skills on engineering design and standards in preparing the DED of water supply systems including the water source confirmation and hydraulic analysis.
On the other hand, State Auditor Eleazar Mantos apprised the participants of certain procedures, regulations and policies governing utilization, liquidation and reporting system of the project funds.
It can be recalled that 30 LGUs in region are now implementing the water supply system projects. These are the municipalities of Aurora, Dinas, Dumalinao, Labangan, Mahayag, Margosatubig, Midsalip, Molave, San Pablo, Sominot, Tabina, Tambulig, Tigbao and Tukuran in Zamboanga del Sur, Leon T. Postigo, Katipunan, Salug, Siayan, Roxas, Sergio Osmeña and Sindangan in Zamboanga del Norte, Alicia, Ipil, Mabuhay, Malangas, Naga, Olutanga, Talusan and Titay in Zamboanga Sibugay and Isabela City in Basilan Province.
Police anti-gambling campaign nets 24 video karera machines in Zambo Sur
(PNA), PDS/TPGJR/CHARNYL S. ALBARRACIN/UTB
PAGADIAN CITY, Zamboanga del Sur, Aug. 15 (PNA) -– The police have confiscated a total of 24 video karera machines as it intensified the anti-gambling campaign in the different parts of this province, an official announced Thursday.
The anti-illegal gambling campaign has been intensified after Governor Antonio Cerilles has declared three weeks ago an all-out war against all forms of illegal gambling.
The declaration was made through the issuance of Executive Order No. 5 series of 2013 last July 26 by Cerilles after reports of rampant illegal gambling in this province reached his office.
The video karera machines were confiscated by the Provincial Public Safety Company (PPSC) led by Supt. Michael Palermo in the baraganys of Balangasan, San Pedro and Sto. Niño in this city.
Police police director Senior Supt. Thomas Abellar the campaign against all forms of illegal gambling in this province will continue relentlessly as "it destroys the moral fiber of the people."
Abellar's command covers one city and 26 municipalities.
Meanwhile, Abellar warned policemen that they will face the full force of the law once it will be proven they serve as maintainers or protectors of illegal gambling operations."
Abellar encouraged the public to report any activities of illegal gambling in their respective barangays at the following hotline numbers: (smart) +63999-931-13-88 (Smart) and +63935-464-80-88.
Cops protecting illegal gambling will face full force of the law, says ZSPPO chief
By Gideon C. Corgue (PIA9)
PAGADIAN CITY – The confiscation of 24 video karera machines (VKMs) by the elements of Provincial Public Safety Company (PPSC) over the weekend here was a manifestation of the seriousness of the Philippine National Police's (PNP) campaign against illegal gambling.
Zamboanga del Sur Police Provincial Director Sr. Supt. Thomas Abellar in an interview with Philippine Information Agency (PIA) staff said the confiscation of the VKMs was in compliance with Executive Order No. 5 series of 2013 issued by Governor Antonio Cerilles last July 26.
Cerilles issued EO 5 to reconstitute the Anti-illegal Gambling Task Force (AIGTF) of the province to stamp out illegal gambling activities in the area. It can be recalled that three days after the declaration of an all-out war against illegal gambling by the governor, the PPSC operatives under the command of Supt. Michael Palermo was able to seize the VKMs in barangays Balangasan, San Pedro and Sto. Niño.
Abellar said the series of raids of PPSC operatives against illegal gambling would continue as "it destroys the moral fiber of the people."
Abellar said the confiscation of VKMs would serve "as stern warning not only to gambling machine operators but to also to policemen who acted as protectors of illegal gambling activities here."
Abellar said after the governor's announcement of his campaign against illegal gambling, he immediately gave instruction to all municipal police chiefs to intensify efforts against all forms of illegal gambling in their respective municipalities.
When asked about the sanctions to be imposed upon policemen who acted as protectors of illegal gambling activities, Abellar said they would face the full force of the law once "they are proven to have acted as maintainers or protectors of gambling machine operators."
"Ang mga pulis na hindi sumusunod ng instruction ay makatikim ng kasong criminal at administratibo(The policemen who failed to follow my instruction will face criminal and administrative charges)," Abellar said adding that "a one-strike policy will be applied to policemen who will not be able to accomplish the said order in their areas of jurisdiction."
Abellar also encourages the public to report any illegal gambling activities operating in their respective barangays at the following hotline numbers: 099-931-1388 and 093-546-48088.
Zambo Sur town mayor, bodyguard disarmed by NPAs
(PNA), PDS/TEOFILO P. GARCIA, JR./UTB
ZAMBOANGA CITY, Aug. 13 (PNA)--The police in coordination with the military have launched pursuit operations against a group of New People's Army (NPA) rebels who disarmed a town mayor and his bodyguard in the province of Zamboanga del Sur, the police reported Tuesday.
Disarmed of rifles and pistols were Mayor Richard Garban of Pitogo municipality, Zamboanga del Sur and his bodyguard, Police Officer 3 (PO3) Julito Hacotano, according to Police Regional Office-9 (PRO-9) information officer Chief Insp. Ariel Huesca.
Huesca said the incident took place around 6:30 a.m. Tuesday in front of a school in Barangay Mati, San Miguel, Zamboanga del Sur.
Investigation showed that Garban, his bodyguard and three others were on board a vehicle traveling to Pagadian City when stopped by more or less 15 NPA rebels clad in camouflage uniforms in front of the school in Barangay Mati, Huesca said.
They were ordered to disembark and were disarmed and after that, they were ordered to board back on the vehicle and proceed to their destination, he said.The town mayor and his companions were not harmed by the NPA rebels.
Taken from Garban were a "baby" Armalite rifle, caliber .45 and .9-mm pistols while from Hacotano were an M-16 Armalite rifle and a caliber .45 pistol, Huesca said.
He said the troops are scouring the mountainous area of Barangays Ocapan and Calube in San Miguel town where the NPAs have fled.
Bishop says Subanen voiceless vs mining
By Julie Alipala (Inquirer Mindanao, Philippine Daily Inquirer)
ZAMBOANGA CITY—Members of the indigenous Subanen communities in at least three villages of Bayog town in Zamboanga del Sur, where large mining firms have concessions, are opposed to mineral explorations there but are too afraid to speak up against them, a Protestant prelate said.
Bishop Antonio Ablon of Iglesia Filipina Independiente's Diocese of Pagadian issued the statement after leading a 100-member fact-finding mission in the villages of Bubuan, Liba and Conacon in Bayog.
The fact-finding mission started its investigation of mining operations in July.
Bayog Mayor Leonardo Babasa Jr. admitted that at least three companies hold concessions in Bayog. These are TVI Resources Development (TVIRD), 168 Ferrum Pacific Mining and Peng Cheng Metallic Resources Corp.
"The people are afraid to talk. Fears are in their eyes. Many expressed their sufferings, their fears of armed men working for mining corporations and politicians but they refused to put it into an affidavit," Ablon told the Inquirer here on Friday.
From among villagers they have interviewed, Ablon said only two, one of them a teenager, spoke about harassment by armed men but they, too, would not put their complaints in writing.
"A frightening situation has gripped the town of Bayog as more than a hundred people have been reported to have been summarily executed [over the past months]. Residents believe that the extrajudicial killings going on were related to the operations of TVI Resources Development," he said.
Kaycee Crisostomo, TVIRD communications director, admitted that the company was operating in Bayog but its activities were limited to clearing the area of toxic substances and explosive materials that illegal miners had left behind, and the conduct of a "pilot plant test."
"We gather some samples from Balabag (a sitio of Barangay Conacon in Bayog) and compare them to those extracted from Canatuan (a village in Siocon town) to determine if we can mine the optimum quality of minerals," Crisostomo said.
Aside from those activities, she said TVIRD would not engage in actual mining because it would need "permit and approval" from the Mines and Geosciences Bureau (MGB).
Arnel Cudia, head of the MGB's mining environment and safety division in western Mindanao, said TVIRD could not engage in mineral extraction in Balabag as its permit is only within Canatuan.
Babasa dismissed the claim of Ablon about the fear of mining companies among Subanen folk saying it could be a ploy by illegal small-scale miners' groups, such as Monte de Oro, to railroad the planned operation of legitimate companies.
"From my understanding, [Ablon's group] is in favor of small-scale mining operations," he said.
Babasa said he also could not understand why Ablon's group was making it appear the concession holders had been operating already when the truth was that they were still in the exploration stage and that they still needed to secure permits before they could embark on actual mining.
Ablon said the government conduct further investigation on the dates of reported killings, protect witnesses and victims, and uphold the interest of the communities.
Man kills uncle
By Zaida delos Reyes-Palanca
A MAN shot dead his uncle for scolding him the other night in Zamboanga del Sur.
The fatality was identified as Sergio Dayanan, 50, of Bgy. Kalilangan, San Pablo town.
Police are now hunting down suspect Pranie Dayanan, 19.
Police Regional Office 9 spokesman Chief Insp. Ariel Huesca said the incident occured around 9 p.m. in front of the sari-sari store owned by the victim.
Witnesses said the victim reprimanded the suspect for arriving drunk. Irked by his uncle's tongue lashing, the young Dayanan got a shotgun and shot his uncle.
CAMPAIGN AGAINST LOOSE FIREARMS
By SPO1 Anden Jalali Aminulla, PNP-PRO9
On or about 10:30 PM, August 7, 2013, elements of Aurora Municipal Police Station, Zamboanga del Sur Police Provincial Office led by SPO1 Charlemagne M Lopez, while responding to reported trouble happened inside the residence of Mr. Ireneo Coronel located at Barangay San Jose, Aurora, Zamboanga del Sur, arrested one Jason Aldaba y Dionson , 22 years old and a resident of said place for possessing unlicensed firearm.
Confiscated from his possession was a Revolver Caliber 38,snub nose without ammunition.
Investigation conducted disclosed that Prior to his arrest, suspect was involved in a quarrel with his father-in-law, when concerned citizen reported to the police station, thereby, policemen responded immediately, which resulted to the arrest of the suspect.
Suspect detained at Aurora Municipal Police Station, while appropriate charges will be filed in court against him.
Zambo Sur ARBO, agri firm ink cacao production deal
(PNA), JBP/TPG/CSA/PJN
MIDSALIP, Zamboanga del Sur, Aug. 9 (PNA) -- An Agrarian Reform Beneficiaries Organization (ARBO) known as the Midsalip Farmers Multi-Purpose Cooperative (MIFAMCO) and Kennemer Foods International, Inc. (KFI) have forged a Memorandum of Agreement (MOA) for the implementation of the Cacao Production and Purchase Agreement (CPPA) project in this municipality.
Stipulated in the MOA, which was signed Thursday, MIFAMCO will give out loan to Agrarian Reform Beneficiaries (ARBs) which wanted to avail of the program.
The KFI will provide the technology that will help the ARBs increase income and develop sustainable agribusiness enterprises as well as to purchase all cacao beans produce of the ARBs.
KFI is an international organization that specializes in growing and trading of high-quality agricultural products, particularly fermented cacao beans.
The firm's products and programs encompasses complete agricultural value-chain from planting materials, training and agri-technology to market.
Provincial Agrarian Reform Officer II Arturo Soria said the project is aimed to assist the private sector to have a steady supply of cacao beans and at the same time uplift the ARBs social, health and economic activities within the agrarian reform communities (ARCs).
Soria said the project intends to cover an initial 200 hectares of ARB-managed lands in this town for a period of 10 years.
DAR will just continue to provide the regular support services funding that may be given to the ARBs and the organizations involve in the project.
KFI representative Guadalupe Ocial revealed that the Philippines' annual consumption of cocoa is 30,000 tons yet the production is only about 6,000 tons a year.
This undertaking presents a big opportunity for ARBs especially in Mindanao where the climate is suitable for cacao growing, according to Ocial.
DOST-9 chief bags GAWAD CES Presidential Award
By Franklin P. Gumapon (FPG/PIA-9 with reports from DOST-9)
PAGADIAN CITY, Aug. 8 (PIA) – All her efforts at making the Department of Science and Technology (DOST)-9 achieve exemplary performance have finally paid off.
DOST-9 Regional Director Brenda Nazareth-Manzano emerged as one of the five recipients of the 2012 GAWAD CES Presidential Award recently conferred by the Career Executive Board (CESB).
The lady regional director was instrumental in instituting the brand vision for DOST-9 by setting herself as an example of honesty, discipline, fortitude, openness and commitment to quality work. DOST-9 covers three provincial offices of Ipil, Zamboanga Sibugay, Dipolog City in Zamboanga del Norte and Pagadian City in Zamboanga del Sur.
Director Manzano embarked on organizational transformation to improve the agency's performance using international benchmarks that led to the attainment of Philippine Quality Award (PQA) and implementation of Quality Management System (QMS). With this, DOST-9 earned ISO 9001:2008 in 2010 and ISO/IEC 17025:2000 accreditation of the Regional Standards and Testing Laboratories.
She also strengthened the technology promotion and commercialization program and encouraged more micro, small and medium enterprises (MSMEs) to avail themselves of the Small Enterprise Technology Upgrading Program (SETUP), which is a nationwide strategy that assists and encourages MSMEs to adopt technology innovations to improve their operations to boost their productivity and competitiveness.
DOST-9 successfully assisted 355 MSMEs and its SETUP projects success rate registered an upward trend from 70 percent in 2008 to 98 percent in 2011.
Manzano also pushed for the development and implementation of various IT-based systems which are time, energy, and cost saving mechanisms that enable the office to save 95 percent of its paper and ink expenditures.
Nominees for the 2012 GAWAD CES award underwent a two-tiered rigorous evaluation screening: first, by a screening committee composed of previous GAWAD CES winners who would shortlist the nominees into 11 finalists and the final selection of winners by the Committee on Awards chaired by Secretary Sonny B. Coloma of the Presidential Communications and Operations Office (PCOO).
Other judges for this year's GAWAD CES award included Ateneo de Manila University's School of Government Associate Dean Dr. Mario C. Villaverde, People Management Association of the Philippines' Immediate President Arthur Luis P. Florentin, Manila Bulletin Publishing Company's Assistant Editor-in-Chief Vicente Edgardo C. Bartilad, and CESB members Antonio D. Kalaw Jr., David Cabanag and Charito Elegir.
GAWAD CES was established by virtue of Executive Order No. 715 on March 28, 2008. The award recognizes members in the Career Executive Service (CES) for exemplary performance and significant contributions, particularly in the areas of innovation, information and communication technology, social services, administrative reforms and public policy.
Manzano and the other four each received P100 thousand cash prize at the Heroes' Hall, Malacañang Palace, Manila.
Other awardees were Undersecretary Alicia D. Bala of the Department of Social Welfare and Development (DSWD), Provincial Director Grace F. Baluyan of the Department of Trade and Industry (DTI)-Kalinga, Regional Director Arnel B. Garcia of DSWD-Region II, and OIC Schools Division Superintendent RAMIR B. UYTICO of the Department of Education Division (DepED)-Dumaguete City.
DENR-9 holds marine ecosystem conservation workshop
By Claro A. Lanipa (PIA9)
PAGADIAN CITY – To provide the stakeholders with additional knowledge and assistance in terms of managing and protecting the marine ecosystem, a two-day orientation workshop on Coral Triangle Initiative (CTI) and Sustainable Coral Reef Environment Management Program (SCREMP) was recently conducted by the Protected Areas Wildlife and Coastal Zone Management Services (PAWCMS) of the Department of Environment and Natural Resources (DENR)-9 at the Farmer's Haven, Dao this city.
Regional Executive Director Arleigh J. Adorable said "owing to the fact that our country is located within the Coral Triangle, an area which is considered the richest concentration of marine life in our planet that extends from the Philippines to Malaysia, Indonesia, Papua New Guinea, Solomon Islands and Timor Leste, there is a need to develop various interventions in order to protect marine biodiversity in our country."
"Let us support the CTI as this is a multi-lateral partnership of six countries to safeguard marine and coastal biological resources of the region for future generation and protect the eco-region from over fishing, destructive fishing practices, unsustainable coastal development, pollution and impacts of climate change which destroys the richness of the Coral Triangles," Adorable said.
Director Adorable believes that with the implementation of the Sustainable Coral Reef Ecosystem Management Program (SCREMP)in the region, it can help protect and rehabilitate the coral reef ecosystem.
"Hopefully, with the active participation of the participants and stakeholders, we can incorporate these things in the region's Coastal Resources Management Plan (CRMP)," he added.
The workshop was attended by participants coming from different fields of local governance, project management, marine biologists, scientists and scuba divers from all over the region.
SCREMP is DENR's national program that shall conduct a strategic, sustainable and ecosystem-based approach in protecting and rehabilitating the coral ecosystem.
DOH-CHD steps up campaign on expanded breastfeeding
By Claro A. Lanipa (PIA9)
PAGADIAN CITY – To attain widespread support to exclusive breastfeeding, an orientation on the Expanded Breastfeeding Promotion Act otherwise known as Republic Act 10028 was held at Hotel Guillermo in this city recently.
Spearheaded by the Nutrition Program Unit of the Department of Health-Center for Health Development (DOH-CHD)-9 in coordination with the Integrated Provincial Health Office (IPHO), the activity sought to provide "more detailed information on the provisions of the law and to educate the public on the incentives given to compliant health facilities/establishments and other institutions.
IPHO officer in-charge Dr. Rovel A. Blancia underscored the importance of putting "more emphasis and more teeth to the law."
"RA 10028 was enacted in 2009 but if you try to check the establishments both private and public, this law was not yet fully implemented," she said. "In fact, we have just started at our very own Zamboanga del Sur Medical Center, which is now a Mother-Baby Friendly hospital," Dr. Blancia added. Section 2 of RA 10028 states that "the state shall protect working women by providing safe and healthful working conditions, taking into account their maternal functions."
Ms. Evelyn Capistrano, regional nutritionist and mother-baby friendly coordinator, said the law requires all private and public health and non-health facilities, establishments or institutions both to establish a lactation stations in their respective workplaces.
The lactation station shall be adequately provided with the necessary equipment and facilities such as: lavatory for hand washing, refrigerator or appropriate cooling facilities for storing expressed breast milk, electrical outlets for breast pumps, small table, comfortable seats and logbook. "Said facility shall not be located in the toilet," she said.
The law also provides incentives to all government and private health institutions with rooming-in and breastfeeding practices.
Sanctions may also be imposed for non-compliance with the law. "A maximum fine of P1 million and cancellation or revocation of the business permits or license to operate shall be imposed on violators and for health institutions, a reprimand or censure and/or suspension of the permit to operate," Capistrano pointed out.
Housing project for soldiers, policemen and firemen underway in Pagadian City
(PNA), LAP/TPGJR/CHARNYL S. ALBARRACIN/UTB
PAGADIAN CITY, Zamboanga del Sur, Aug. 5 (PNA) -– The National Housing Authority (NHA) is constructing some 1,000 housing units earmarked for low-salaried soldiers, policemen and firemen in this city.
NHA supervising engineer Mary Jane Antipuesto said Monday that the housing project is part of the P7 billion earmarked by President Benigno Simeon Aquino III to provide adequate and decent housing to more than 260,000 soldiers, policemen and firemen.
The housing project is being constructed by the Laurisia Realty Corporation at a 10,000-hectare land in Barangay Bogo, this city.
Antipuesto said the housing project is expected to be completed within this year.
Antipuesto said that each of the housing units is a two-storey house designed in rows and being constructed in a 40-square meter lot.
Each of the unit is worth P240,000, which will be amortized by the beneficiary in 35 years, according to Antipuesto.
She said the selected beneficiaries will have to pay a P200 monthly amortization for the first five years.
She said the remaining 30 years of payment will be computed with a compounded interest method to produce equally affordable amortization ranging from P400 to P800.
She said the housing units will be raffled to the beneficiaries who have to apply and pass the screening by the NHA central office.
Another qualification to benefit from the housing project is they should not have any pending loan with other government agencies, Antipuesto stressed.
Boy murdered by village official in Zamboanga Sur
(Mindanao Examiner)
PAGADIAN CITY (Mindanao Examiner / Aug. 4, 2013) – Police arrested and filed criminal charges against a village official accused of murdering a ten-year old boy in Zamboanga del Sur in southern Philippines, officials said Sunday.
Officials said Algien Lucero, 20, chairman of the Sanguniang Kabataan in the town of Aurora, allegedly bludgeoned Richard Lucero and hid his body at a banana plantation in the village of Bag-Ong to cover up the grisly murder.
"Police have filed charges against him for the murder of the boy. He is now detained in Aurora police station," said Chief Inspector Ariel Huesca, a regional police spokesman.
He said suspect was drunk when he killed the boy and told his friend, Dennis Lopez – who lives in the same house - about the murder and where he hid the body.
Lopez later told the boy's father about the murder after they came looking for him in his house where neighbors last saw the victim with the village official.
Huesca said the motive of the killing is still unknown. It was not immediately known whether the accused was high on drugs at the time of the murder.
SHOOTING INCIDENT
By SPO1 Anden Jalali Aminulla (PNP-PRO9)
On or about 9:00 PM, August 1, 2013, at Sitio Lambayongan, Barangay Buton, San Pablo, Zamboanga del Sur, a shooting incident took place, wherein, Jesson Caparoso, 20 years old, shot by unidentified assailant with the use of Caliber 45 Pistol.
The victim sustained gunshot wounds on his buttock and left foot and was rushed to Zamboanga del Sur Medical Center, Pagadian City for medical treatment.
The criminal immediately escaped on foot after the shooting.
Responding policemen recovered five (5) empty shells of caliber 45 Pistol at the crime scene.
San Pablo Municipal Police Station is conducting follow-up investigation to determine the identity of the offender.
Pagadian City police arrest 2 drugs pushers
(PNA), FFC/TPGJR/UTB
ZAMBOANGA CITY, Aug. 2 (PNA) -– Police authorities arrested two suspected drug pushers in separate anti-drug operations Thursday in Pagadian City, the capital of Zamboanga del Sur province.
Arrested were Junji Mondido, 26, and Teresita But-ay, 28, according to Police Regional Office-9 (PRO-9) spokesman Chief Insp. Ariel Huesca.
Huesca said Mondido was arrested in a buy-bust operation around 1:15 p.m. Thursday at Purok Curvada, Barangay Dao, Pagadian City.
He said confiscated from Mondido's possession were two heat-sealed sachets of white crystalline substance believed to be shabu, marked money consisting of three P100 bills, a motorcycle, and several prohibited drugs paraphernalia.
But-ay was arrested 15 minutes later in another buy-bust operation at New Agora, Sta. Lucia District, also in Pagadian City, according to Huesca.
He said the arresting team confiscated from But-ay's possession four heat-sealed sachet containing white crystalline believed to be shabu and one P500 marked money.
He said the suspects were detained at the Pagadian City police headquarters while appropriate charges are set to be filed against them.
Dumalinao town culminates Nutrition Month with a big bang
By Alma L. Tingcang (PIA9)
PAGADIAN CITY - About 1,250 kids of Dumalinao Regional Pilot School (DRPS) in Dumalinao, Zamboanga del Sur enjoyed the activities culminating the celebration of Nutrition Month with the theme, "Gutom at Malnutrisyon, Sama-sama Nating Wakasan." Dr. Evelyn L. Reyes, DRPS principal disclosed that local government officials and employees, DepEd officials, academe and concerned individuals participated in the Nutri-Walk and Hataw held Tuesday at the municipal gymnasium.
Mayor Ace William E. Cerilles lauded everyone for the all-out support which made the activity not just a jolly and enjoyable but also a meaningful one.
"I encourage the parents to give a variety of nutritious foods to their children and to practice a healthy lifestyle. Give them plenty of fruits and vegetables. Eat go, grow and glow foods everyday," advised the young mayor.
He was grateful to the parents for bringing fruits and vegetables grown from their own backyard and farm, showcasing the vast agricultural potential of Dumalinao.
On the other hand, the mayor's ever supportive and lovely wife Junaflor "Sweet" S. Cerilles, who personally negotiated with San Miguel Foods, expressed her gratitude for the company's positive response by providing the schoolchildren with nutritious snacks like Purefoods Tender Juicy hotdogs, Magnolia juice drinks and Chocolait.
She was grateful for the opportunity given to DRPS pupils, while everyone enjoyed the snacks and had a great time playing games and taking pictures with the TJ Mascot. "As it is said, children are our future so we should invest much of our time and effort in them," the first lady explained.
"To the kids, my advice is, please never eat junk foods. To the parents, you should be 'hands on' in ensuring your kids eat the right kinds of food. Good and proper nutrition is very important for growing kids. Have a healthy lifestyle," she concluded.