Zamboanga del Sur News April 2014
Jump to navigation
Jump to search
→ → Go back HOME to Zamboanga: the Portal to the Philippines.
A | B | C | D | E | F | G | H | I | J | K | L | M | N | O | P | Q | R | S | T | U | V | W | X | Y | Z
Create Name's page
Regions | Philippine Provinces | Philippine Cities | Municipalities | Barangays | High School Reunions
---
Province of Zamboanga del Sur - Archived News of Zamboanga del Sur
---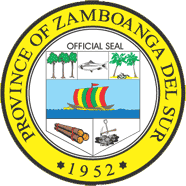 Seal of Zamboanga del Sur Province
Interactive Google Satellite Map of Zamboanga del Sur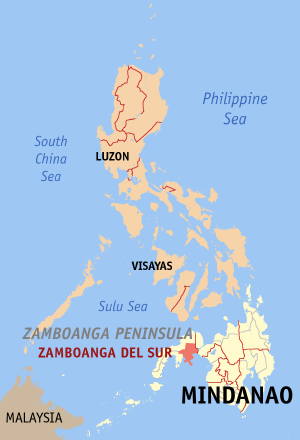 Zamboanga del Sur Map Locator

Municipalities within Zamboanga del Sur

Provincial Capitol of Zamboanga del Sur

Provincial Capitol of Zamboanga del Sur, Santo Niño, Pagadian city
Dietary supplement is a product that contains vitamins, minerals, herbs or other botanicals, amino acids, enzymes, and/or other ingredients intended to supplement the diet. The U.S. Food and Drug Administration has special labeling requirements for dietary supplements and treats them as foods, not drugs.
---
---
Manufacturers and distributors of dietary supplements and dietary ingredients are prohibited from marketing products that are adulterated or misbranded. That means that these firms are responsible for evaluating the safety and labeling of their products before marketing to ensure that they meet all the requirements of DSHEA and FDA regulations.
Lapuyan Falls: The favorite haunt of the fair Subanen maidens of Sitio Baga and all its neighboring areas, usual meeting place with many a young country swain in some secluded cavern beneath the rocky forest lane.

Lakewood, Zamboanga del Sur, Philippines

Village of Pedagan
Wars of ancient history were about possessions, territory, power, control, family, betrayal, lover's quarrel, politics and sometimes religion.
But we are in the Modern era and supposedly more educated and enlightened .
Think about this. Don't just brush off these questions.
Why is RELIGION still involved in WARS? Isn't religion supposed to be about PEACE?
Ask yourself; What religion always campaign to have its religious laws be accepted as government laws, always involved in wars and consistently causing WARS, yet insists that it's a religion of peace?
WHY??
There are only two kinds of people who teach tolerance:
The Bullies. They want you to tolerate them so they can continue to maliciously deprive you. Do not believe these bullies teaching tolerance, saying that it's the path to prevent hatred and prejudice.
The victims who are waiting for the right moment to retaliate. They can't win yet, so they tolerate.

Lintugop, Aurora
Pagadian City, Zamboanga del Sur

Provincial human resource management office of santo niño pagadian city

Civil Service Commision office in santo niño pagadian city
DTI sets Balik-Eskwela Diskwento Caravan in Zamboanga
(PNA), CTB/KMC
MANILA, April 30 (PNA) -- The Department of Trade and Industry (DTI) sets Diskwento Caravan Balik-Eskwela Edition starting Wednesday (April 30) until June 7 in Zamboanga Peninsula which offers discounted prices of schools supplies.
Starting Wednesday until May 1 Balik-Eskwela Diskwento Caravan is in Ipil, Zamboanga Sibugay; May 22-23 in Pagadian City, Zamboanga del Sur; May 24 in Dipolog City, Zamboanga del Norte; May 29 in Dumalinao, Zamboanga del Sur; May 29 - 30 in Isabela City, Basilan; and May 1 and June 6 – 7 in Zamboanga City.
"Diskwento Caravan is one of the banner programs of the DTI meant to help consumers stretch their budget through price discounts offered by participating manufacturers, distributors, and wholesalers," DTI quoted Dr. Sitti Amina Jain, OIC-Regional Director of DTI-9.
Further, after the Balik-Eskwela Edition of Diskwento Caravan, DTI Region 9 mulls to roll out Diskwento Ramadan in time for Ramadan celebration on June 28 or 29 this year.
"If ever this pushes through, this will be the first such caravan in the country where halal food and other products will be sold at discounted prices and this will be simultaneously conducted in all the provincial capitals of Region 9", Jain added.
LTFRB finds offenses of bus in fatal accident
By Roel Pareño (philstar.com)
ZAMBOANGA CITY, Philippines - - The Land Transportation Franchising and Regulatory Board (LTFRB) discovered several violations on the ill-fated bus that crashed Sunday and left six people dead and 17 others injured in Zamboanga del Sur, an official said.
Abdulgafar Moammad, LTFRB regional director, said the findings were a result of the investigation they conducted following the fatal accident at Barangay Anonang in Aurora town about 12:10 p.m. Sunday.
He said their separate investigation was conducted to find out the circumstances of the accident and the possible violations committed by the bus operator Rural transit Mindanao Inc. (RTMI).
Mohammad said based on the investigation, the bus with license plate KWA-252 whose driver Biato Dumpa Jr. tried to evade an incoming vehicle and went out of control before crashing on the ditch.
The accident left six people, including five minors, killed, and 17 injured.
However, Mohammad said further LTFRB investigation revealed that the ill-fated bus has no official receipt, no certificate of registration, and no franchise. Nation ( Article MRec ), pagematch: 1, sectionmatch: 1
He said the findings of their investigation have been forwarded to the LTFRB national office.
"It is now up to the LTFRB to act on the case whether to impose preventive suspension or cancellation of the bus franchise," Mohammad added.
He said the same company was also slapped with suspension of operation of its 12 units two months ago following an accident in Siay, Zamboanga Sibugay province.
However, Mohammad stressed that the bus company has assisted the vcitims and their families for funeral and hospital expenses in the recent incident.
(Feature) Wood Tech Builders: Best SETUP adopter in region 9
By Richel V. Umel (Inquirer Mindanao)
DUMALINAO, Zamboanga del Sur – Nearly a decade ago he used to place orders of solid panel doors, mouldings and other kiln-dried wood products for his lumber and hardware store in Pagadian City from Cebu. Today he is shipping the same wood products direct from his factory in Motosawa, Dumalinao, Zamboanga del Sur to Cebu.
Alvin U. Ang, 43, obliged with this writer an interview, sharing how his company, Wood Tech Builders, started some four years ago. He said the need for kiln-dried woods prompted him to establish his new business with the help of the Department of Science and Technology (DOST).
Wood Tech Builders, which nestles in a six-hectare Mahogany plantation, adopts the furnace-type kiln dryer for lumber, a technology developed by DOST's Forest Product Research and Development Institute (FPRDI).
The FPRDI has also provided the company with technical consultancy services and manpower training.
DOST's loan assistance
The company acquired its first kiln dryer equipment in 2010 through a loan assistance from the DOST under the "Small Enterprise Technology Upgrading Program" or SETUP, which is interest-free and payable within three years.
Alvin beamed with pride in saying that his company was able to fully pay the P1.8-million loan in less than three years. This enabled his company to again avail itself of another loan from the DOST to put up a bigger kiln dryer plant in the amount of P4 million.
High recovery
With the kiln dryer, the wood's moisture content (MC) could be brought down to 12% or below, resulting in high recovery of wood products. Kiln-dried wood is not prone to warping, keeping it stable and in good quality.
Saw dust is also used as fuel in the furnace to produce hot gases for the kiln dryer. "Practically nothing is wasted in the entire process," Alvin declared.
No minor workers
Absolutely child labor has no place in the premises of Wood Tech Builders. "We don't hire minors or children as workers here," Alvin said adding "we have female workers, though." He also disclosed that these female workers, who are mostly the wives of his male employees, are also given easier tasks like painting, sanding and polishing. Female workers comprise 20 percent of the company's more than a hundred employees.
First of its kind
The furnace-type kiln dryer facility of Wood Tech Builders in Dumalinao town is the first of its kind in region 9. The nearest manufacturers of kiln-dried wood and lumber are Cebu in region 7 and the cities of Cagayan de Oro and Oroquieta in region 10.
Market
"Ninety percent of our products are being shipped to Cebu with an average of one shipment per month. The remaining 10 percent are sold in local markets," Alvin revealed.
According to DOST-9, "the Wood Tech Builders has become a multi-billion enterprise with an annual gross sales of over P13 million." Its products bear the brand name "Creative."
Best SETUP adopter
In 2013 the company had been awarded by DOST-9 as "Regional Best SETUP Adopter" for utilizing DOST's technology interventions and technical assistance resulting in the company's impressive market performance and outstanding improvements in productivity and product quality.
Moreover, Alvin confided that treating every worker like a family has also contributed in no small amount to the productivity of his company.
6 killed as mini-bus falls into ravine in Zamboanga del Sur village
By Richel V. Umel (Inquirer Mindanao)
Lanao del Norte, Philippines – At least six passengers were killed when a mini-bus fell into a ravine in the village of Anonang in Aurora, Zamboanga del Sur at Sunday noon.
Aurora mayor Boen Cabahug told the Philippine Daily Inquirer by phone that he received reports that several other passengers were hurt and were brought to hospitals in Kapatagan, Lanao del Norte and Ozamiz City.
Cabahug said the Aurora police were still investigating the cause of the accident as of Sunday afternoon
Pagadian City holds 2014 pageant's qualifying rounds
(PNA), CTB/TPGJR/HIROHITO D. CADION/PJN
PAGADIAN CITY, Zamboanga del Sur, April 26 (PNA) -- The city government started the conduct of the qualifying rounds for the search of Miss Pagadian City 2014, an official announced.
Vice-Mayor Divina Grace Yu, chair of the charter day steering committee, said that so far 12 young ladies have qualified during the first screening held on Wednesday.
Yu said they will not limit the number of contestants in the search for Miss Pagadian 2014 citing that the second screening is set to be held May 1.
Yu said the qualifications include: the contestants must be 18 to 24 years old, 5'4" in height, at least six months residents of this city and with good moral character.
She said those who possess the qualifications and are interested to join the pageant may visit and see City Tourism Office-in-Charge Judith Jugtarap.
The search for Miss Pagadian is one of the highlights of the 45th Araw ng Pagadian.
The festivities will start June 12 and will culminate June 21.
ZamboSur DOLE to celebrate Labor Day in a simple way
By Gideon C. Corgue (FPG/GCC-PIA-Pagadian City)
PAGADIAN CITY, April 25 (PIA) – The Department of Labor and Employment (DOLE) officials and Tripartite Industrial Peace Council (TIPC) officers on Thursday convened at DOLE's office to discuss and finalize activities for the 111th Labor Day celebration on May 1 with the theme, " a Sipag, Tiyaga, at Talino, Buong Muindo Saludo sa Manggawang Pilipino."
The celebration recognizes the invaluable contribution of all Filipino employers and workers to the continued growth and resurgence of the Philippine economy.
DOLE-Zamboanga del Sur chief Lourdes Amores said the labor day celebration will be very simple compared to the previous celebrations.
In the two-hour meeting, the participants agreed to conduct the following activities: motorcade, short program, video showing, and parlor games.
A motorcade will start at 1:00 p.m. from DOLE provincial office and will end at covered court, Plaza Luz. A short program will follow.
After the program, the department will conduct an video showing dubbed "Labor Employment and Education Services (LEES)."
Amores said the department decided to conduct LEES where all programs and services of the agency will be showcased through promo videos. " The LEES seeks to provide employment and livelihood, promote peace and safety in the work environment , and many other advocacies," Amores explained.
A friendship and harmony games will also be held to foster good relations between the employers and employees.
Amores said the activities would be participated in by the management, employees, and employers sectors to include beneficiaires of the DOLE's government internship program (GIP).
Tabak, CHO to conduct free medical services on May 3
By Gideon C. Corgue
PAGADIAN CITY – A joint medical mission is slated to be held come May 3 at Barangay Deborok here by the Philippine Army's (PA)1st Infantry Tabak Division and the City Health Office (CHO).
Division Public Affairs Office (DPAO) chief Capt. Jefferson Mamauag said the medical outreach program is one of the highlights of activities lined up in support of the division's 78th founding anniversary which will be celebrated on May 7.
Mamauag said the medical team will offer free services such as medical consultation, dental services (tooth extraction), circumcision, distribution of medicine, deworming, and Vitamin A drops for children.
Asked why the division had chosen Deborok from among the 54 barangays for this outreach program , Mamauag said "Deborok had been infiltrated with the New People's Army (NPA) more than a decade ago."
"We want that the people to feel the sincere presence of the government by providing them with free medical and dental services from the Philippine Army and the local government unit," Mamauag said.
Deborok is a rural barangay and is approximately 35 kilometers away from the city proper.
The DPAO chief said the activity is a manifestation of the government's great concern to effectively deliver the basic services to the stakeholders.
The activity is also a component of the government's anti-insurgency campaign - the Internal Peace and Security Plan (IPSP) of Philippine Army dubbed "Bayanihan" - which seeks to win the hearts and minds of the stakeholders through prompt and effective delivery of basic social services. .

"With the sustained efforts between the military and civilians, we hope to attain internal security and peace in the country,"Mamauag stressed.
The IPSP Bayanihan was unveiled by President Benigno Aquino III during the celebration of the military's founding anniversary in December 2010.
Muslim Women holds assembly in Zamboanga Del Sur
By Tirso S. Tahir
The assembly was primarily undertaken to enlighten the Moro Women in the province on the GPH –MILF Peace process and the features of the Comprehensive Agreement on the Bangsamoro (CAB) signed on March 27, 2014 at Kalayaan Grounds, Malacanang Palace, Manila.
The participants came from the different areas of the province and barangays from nearby municipalities representing their respective sectors and professions. The registered attendees were 1,118 that jam-packed the venue at AID Compound, Purok Arabic, Banale, Pagadian city.
Officials from the Bangsamoro Leadership and Management Institute (BLMI), peace advocates from the Moro Islamic Liberation Front (MILF), and a radio announcer from Cotabato City-based DXMY were among the invited resource speakers.
Women participation in Islam have played very important roles even during the the time of the prophets and the caliphates. Their level of sacrifices on matters of upholding the Faith and determination even surpassed those of the men, the Islamic Scholar said.
Professor Raby Angkal, MILF Peace advocate articulated the matrix of the Moro Struggle and updates on the GPH-MILF Peace Process updates. He also elucidated the causes and effects of the Moro Armed struggle in Mindanao and its history by citing colonial cruelty and oppression on the Moro people that inspired them to reassert their inherent rights usurped from them.
Sheikh Sam Alabat, BLMI Extension Service Unit Officer stressed the importance of Shari'ah and discussed Politics in Islam. He also delved on the fundamental articles of Faith and its applications to mankind.
Amay Samrod of DXMY – SUARA MINDANAO emphasized the importance of registering with the Commission on Elections in preparation for the plebiscite for ratifying the Bangsamoro Basic Law (BBL). He urged the Bangsamoro Women present to play their role in state-building endeavors by participating not only during the plebiscite and the 2016 elections but on other productive undertakings.
Hadji Salik Zainal, member of MILF Political Affairs Committee inspired the audience when he said that whatever undertaking must be anchored on Islamic Faith. World must be viewed as our only source of temporal survival, that there is still another destination that awaits us which is eternal. "Dignity is our face value where we must not be compromised under any circumstances" he said.
On political system and governance, this writer, BLMI Research Unit Officer talked on the Ministerial form of Government and other pertinent features of the FAB and CAB.
Questions on the issue of Contiguous areas and the Bangsamoro women empowerment and participation were among the questions raised by the participants..
At the end of the program, the organizers expressed their profound gratitude to the resource speakers for the valuable knowledge shared to them. They committed to exert more efforts in supporting the peace process, BBL and the future Bangsamoro Government.
Tabak to commemorate 78th founding anniversary
By Gideon C. Corgue (FPG/GCC-PIA-Pagadian City)
LABANGAN, Zamboanga del Sur, April 22 (PIA) – The Philippine Army's 1st Infantry (Tabak) Division based in this town will celebrate its 78th founding anniversary come May 5.
Tabak, which specializes in anti-guerilla warfare, was established on May 5, 1936 as the 1st regular division of the Philippine Commonwealth Army and was stationed at Camp Aguinaldo in Quezon City.
On December 4, 1989, it was transferred and stationed in Camp Major Cesar L Sang-an in Barangay Pulacan, Labangan, Zamboanga Del Sur.
The division is known as world's best anti-guerilla fighters in Asia combating terrorists in Southern Mindanao.
In a press release issued by the Division Public Affairs Office, it said that several activities were lined up for the month-long celebration, which formally commenced last April 8 with no less than the Tabak commander, Maj. Gen. Felicito Virgilio Trinidad Jr. as guest of honor and speaker during the opening ceremony held at the division grandstand.
A squad challenge was held on the opening day with participants from the different battalions under 1st Infantry (Tabak) Division. They competed for a week to test their individual and collective competence as squad and to promote teamwork, leadership and unity.
An inter-color sports fest was also held with eight teams actively participating in different fun games, basketball, lawn tennis and badminton.
On April 26 at 9 a.m., a photo exhibit will be conducted at Gaisano Mall to update the public on the army's capabilities in safeguarding Filipino people and protecting the country's sovereignty. This will be followed by a fun run on May 3 to be held at Pagadian City starting at Plaza Luz to rotunda.
The event, which will start at 4 a.m. will have the following features: a 3-kilometer, 5-kilometer, and 7-kilometer run. It aims to foster harmonious relationship with the stakeholders in support of the Army's Internal Peace and Security Plan dubbed as "Bayanihan."
Following the fun run, a motorcade will also be held from Plaza Luz to barangay Kawit to be capped by a clean-up drive at the coastal area of said barangay.
On May 3, a medical and dental outreach program for indigent patients will also be conducted at Barangay Deburok, Pagadian City.
At 10 a.m. on May 7, an anniversary parade and arrival honors will be held at the Tabak Grandstand, and in the evening, an anniversary night will be held at the 1st Infantry Divisions old parade ground.
Zambo Sur police chiefs commended for peaceful Holy Week observance
(PNA), LAP/TPG/HDC/SGP
PAGADIAN CITY, Zamboanga del Sur, April 21 (PNA) –- Police director Senior Supt. Sofronio Ecaldre has commended all the police chiefs for a job well-done that led to the peaceful observance of the Holy Week.
Ecaldre made the commendation as he announced Monday that the observance of the Holy Week in the entire province was generally peaceful.
Ecaldre's command covers 26 municipalities and this city, which is the capital of the province.
Ecaldre said he is very happy to inform the public that there was no untoward incident that happened in all of the venues of religious activities here.
Policemen in coordination with the military forces were deployed in all venues of the Holy Week activities like churches.
Checkpoints were also set up in strategic places to as the campaign against loose firearms continue in the entire province.
Ecaldre also expressed his gratitude to the motorists who cooperated with them during security inspections.
DRIVER AND BACKRIDER ARRESTED FOR POSESSING ILLEGAL DRUGS
With report from PO2 Jonas D. Macasa Jr. (RPIO9)
Two persons who were riding in tandem on a single motorcycle were arrested by the elements of Aurora Municipal Police Station, Zamboanga del Sur Police Provincial Office for possessing illegal drugs on Good Friday afternoon. Arrested drugs couriers were identified as Eddie Mingo y Suco, 25 years old, single and a resident of Purok Quatro, Barangay Bobongan, Ramon Magsaysay, Zamboanga del Sur and Ricky Cugay y Gabayan, 33 years old, also single and a resident of Purok Uno of the same barangay. Confiscated from their possessions were Eight (8) pieces straw-like heat sealed plastic sachet containing white crystalline granules, believed to be Shabu and five (5) pieces rolled aluminum foils. Report reaching Police Regional Office 9 Headquarters disclosed that prior to their arrest, the duo were riding in tandem on an XRM, Honda single motorcycle with licensed plate 3623 KD and were flagged down at the check point. When inspected, the duo yielded the said confiscated illegal drugs and drugs paraphernalia. Thereby, they were arrested and were brought to Aurora Municipal Police Station and detained at its detention cell.
PCSO to launch BingoMilyonaryo in Zamboanga del Sur after Holy Week
(PNA), /TPGJR/HIROHITO D. CADION/PJN
PAGADIAN CITY, Zamboanga del Sur, April 19 (PNA) -- The Philippine Charity Sweepstakes Office (PCSO), in a bid to curb illegal gambling in the countryside, is launching its BingoMilyonaryo Game in this province after Holy Week.
PCSO BingoMilyonaryo Sales Operation Supervisor for Visayas and Mindanao Jermaine Gabo said the operation system of the BingoMilyonaryo Game was programmed and designed to counter illegal number games operations nationwide "because it is not like lotto where the clients will go and buy their tickets in the outlets."
Gabo explained that in BingoMilyonaryo Game it is the agents or retailers equipped with online machine that go to the barangays to register the bettors' bet.
Gabo said the bet will be automatically registered at the PCSO central office and a computerized ticket will be issued to the bettor.
He said the online machine is protected with safety features and the bettor can claim their prizes by presenting the issued computerized ticket.
He said the BingoMilyonaryo can be played in five options and these are: Bingo2; Bingo3; Bingo4; Bingo5; and, Bingo6.
He said the minimum bet of P5 could win P2,000 to P4 million, the jackpot price.
He said the PCSO has authorized Comnet Management Corporation (COMNET) to sell and distribute tickets for the BingoMilyonaryo Game by virtue of the Deed of Authority dated January 2013.
COMNET is operating in National Capital Region (NCR), Luzon and Visayas and some parts of Mindanao.
Gabo said that the operation of BingoMilyonaryo in this province will be under the territorial dealer of Mekas Gaming and Entertainment Corporation with office at Benigno Aquino Street, Sta. Lucia, Pagadian City.
PAGADIAN CITY POLICE BUSTED A DRUG PUSHER IN PAGADIAN CITY
With report from PO2 Radzben S. Jul (RPIO9)
A suspected drug pusher was arrested by elements of Pagadian City Police Station during a drug buy- bust operation at Barangay Bulatok in Pagadian City Wednesday afternoon April 16, 2014. Arrested was Jay-Ar San Juan Y Alanquihan, 20 years old, married and a resident of Barangay Lumbog In Margosatubig Zamboanga Del Sur. Seized from his possession were four heat sealed transparent plastic sachets containing white crystalline substance believed to be shabu, three disposable lighter, four aluminum foil and three pieces one hundred peso bill (P100.00) marked money. The confiscated items are now under the custody of Pagadian City Police Station for submission to crime lab office for laboratory examination. The arrested pusher is now being detained at said police station pending the filing of violation of Republic Act 9165 against him.
Massive infra spending set
Reports from AFP, Ben O. de Vera and Riza T. Olchondra (Philippine Daily Inquirer)
With just two years to go before its term ends, the Aquino administration plans to spend more on infrastructure and introduce other reforms to try to make economic growth inclusive and lift millions out of poverty.
The revised Philippine Development Plan (PDP) sets more ambitious economic targets to address persistent concerns that poor Filipinos are not enjoying the benefits of the country's recent dramatic economic growth.
Among the new targets is the lowering of the poverty incidence from 25.2 percent of the population in 2012 to 16.6 percent by 2016, economic officials said.
"It does not mean that we can do nothing but wait until the benefits of economic expansion 'trickle down' to the poor," Socioeconomic Planning Secretary Arsenio Balisacan said Monday in an introduction to the revised plan.
Despite economic growth of more than 7 percent in recent years, among the highest rates in Asia, unemployment has remained high while the rate of poverty has barely fallen.
"Simply stated, the gains have yet to materialize into actual, tangible improvements in the lives of the majority of the people," the report said.
Growth targets
Under the revised plan, the economy is expected to grow 6.5 to 7.5 percent this year, 7 to 8 percent next year and 7.5 to 8.5 percent in 2016.
"The strategies in the PDP midterm update are directed at improving the responsiveness of poverty to growth (which implies higher incomes), enhancing the provision of basic services (so that quality of life is improved) and increasing resilience to disasters (so that improved quality of life is maintained)," said a summary of the plan.
Provinces categorized
It said that for growth to result in more opportunities and accelerate poverty reduction, the updated plan would "deliberately address the constraints faced by the poor as summarized by their province of residence."
For "Category 1" provinces with the highest magnitude of poor households—Zamboanga del Sur, Cebu, Pangasinan, Negros Occidental, Camarines Sur, Leyte, Iloilo, Sulu, Quezon and Davao del Sur—poverty reduction efforts will be focused on improving infrastructure to attract more job-generating investments in agro-industry, food manufacturing, information technology-business process management, logistics and tourism.
Category 2 provinces
In "Category 2" provinces, or those with the highest poverty incidence based on population—Lanao del Sur, Maguindanao, Eastern Samar, Apayao, Zamboanga del Norte, Camiguin, Sarangani, North Cotabato, Masbate and Northern Samar—the revised plan calls for putting in place measures to ensure that basic social services, such as basic education, health services, sanitation and water are accessible.
Following the onslaught of natural disasters such as the 7.2-magnitude earthquake that shook central Visayas and Supertyphoon "Yolanda" (international name: Haiyan) that devastated huge swaths of central Philippines, the updated PDP identified 30 provinces, whose geographies expose them to hazards like flooding and landslides, as another set of focus areas.
Included in the disaster-prone "Category 3" provinces were Ilocos Norte, Ilocos Sur, Abra, Benguet, Cagayan, Quirino, Isabela, Nueva Viscaya, Zambales, Pampanga, Aurora, Cavite, Laguna, Rizal, Quezon, Albay, Catanduanes, Antique, Catanduanes, Antique, Iloilo, Bohol, Eastern Samar, Leyte, Northern Samar, Southern Leyte, Zamboanga del Sur, Zamboanga Sibugay, Dinagat Islands, Agusan del Norte, Surigao del Norte and Surigao del Sur.
Focus on risk reduction
According to the plan, the poverty-reduction strategies in these 30 provinces will be focused on disaster-risk reduction and mitigation, income diversification, and social insurance and protection.
Chief among the poverty-fighting measures is an increase in infrastructure spending to 5 percent of gross domestic product by 2016, compared with the 2013 level of less than 3 percent.
These reforms in turn will improve the connections between urban centers where growth has been concentrated and the poverty-stricken rural areas where the majority of the country's 100 million people live, the plan said.
One of biggest obstacles
The country's crumbling infrastructure has long been cited by businessmen and economists as one of the biggest obstacles to prosperity, raising transport and power costs, keeping regions mired in underdevelopment and discouraging investors.
Critics charge that only a few sectors are enjoying the benefits of the country's economic growth while many Filipinos have not been touched by it.
Balisacan last month expressed doubt about the feasibility of reducing the incidence of poverty to 16.6 percent by 2016.
He said at the time the poverty rate was forecast to be 18 to 20 percent by 2016, partly due to last year's natural disasters.
For University of Asia and the Pacific economist Cid L. Terosa, the strategy of accelerating both infrastructure spending and poverty reduction will work, citing that "both complement each other."
Multiplier effect
"Infrastructure spending generates multiplier effects and jobs needed to reduce poverty incidence. The reduction of poverty creates more funds for infrastructure spending in the long run," Terosa said.
But Benjamin E. Diokno, University of the Philippines economics professor, pointed out that if the slow roll out of the much touted public-private partnership initiative was any indication, the implementation of the updated PDP would likely be be sluggish.
"So far, for the last three and a half years, the administration has consistently failed to implement what little has been budgeted. It has to demonstrate better capability to complete projects," Diokno said.
DOST advocates for more disaster response leaders
(PNA), CTB/ABP/DOST-PR
MANILA, April 16 (PNA) -- The Department of Science and Technology (DOST) is calling for more disaster response leaders as the country grapples with the increasing frequency of natural calamities.
DOST Assistant Secretary Raymund Liboro said everyone must contribute to ensuring that the country will be able to prepare on natural disasters.
Mayors, for instance, need responsible barangay chairmen and other dedicated people to carry out their duties when disaster strikes.
"Our message here is that disaster management or disaster response is everybody's business. We're providing tools that they can use – for them to lead their families to safety," Liboro said in a press briefing at the Region 9 leg of the "Iba na ang Panahon: Science for Safer Communities" held last April 7 to 8, 2014 at the Garden Orchid Hotel in Zamboanga City.
During the two-day workshop, representatives from the DOST's Philippine Institute of Volcanology and Seismology, Philippine Atmospheric, Geophysical and Astronomical Services Administration (PAGASA), Project NOAH (Nationwide Operational Assessment of Hazards), and DREAM (Disaster Risk and Exposure Assessment for Mitigation), introduced participants to the various science-based tools available for early disaster information and re-acquainted them with already popular technologies such as Google Earth.
The participants, representing Zamboanga del Norte, Zamboanga del Sur, Zamboanga Sibugay, and the cities of Zamboanga and Isabela, had the chance to actually use some of these tools during table-top exercises which allowed them to formulate short-and long-term action plans for their areas in response to various disasters including worst-case scenarios.
The "Iba na ang Panahon: Science for Safer Communities" is an ongoing information drive on disaster preparedness conducted by the DOST and the Department of Interior and Local Government and the Office of Civil Defense, aimed at strengthening the capability of local government units in disaster response through science-based tools such as flood hazard maps, flood models, geohazard maps, among others.
The campaign has a four point agenda for community preparedness, such as increasing local risk knowledge, knowing how to monitor risk hazards, testing warning protocols in the community and planning for response.
"Anybody who can head these four steps is a disaster leader," Liboro stressed.
RDRRMC, OCD-IX holds provincial summit on DRRM for chief executives
By Claro A. Lanipa (RPIO9)
PAGADIAN CITY – The Regional Disaster Risk Reduction Management Council (RDRRMC-IX) through the Office of the Civil Defense (OCD-IX) in collaboration with the Provincial Government of Zamboanga del Sur holds a two-day Provincial Summit on Disaster Risk Reduction Management for local chief executives of Zamboanga del Sur being conducted from April 14 -15, 2014 at Alindahaw Hotel, this city.
The two-day event aims to strengthen the significant roles and responsibilities of local chief executives (LCEs) in disaster risk reduction management; learn from experiences of selected local DRRMC's and stir community based solutions; and, institutionalize and implement knowledge in DRRM planning, tools and protocols, demonstrated during the Regional Summit.
OCD-9 Officer in Charge Emilia V. Julhajan in her message during the opening program expressed her sincere gratitude to the provincial government of Zamboanga del Sur led by Governor Antonio H. Cerilles for the full support extended in the conduct of the said summit." The conduct of this summit will also ensure that we are all able to spread our messages up to the grass-root level and fully explain and answer all questions related to RA 10121, better known as the "Act of Strengthening the Philippine Disaster Risk Reduction and Management System," Julhajan said.
The summit is being participated by local chief executives of every municipality in the province together with their planning officers and Disaster Risk Reduction Management officers.
WOMAN CHARGED WITH ESTAFA CASE ARRESTED IN PAGADIAN CITY
With report from PO2 Radzben S. Jul (RPIO9)
A wanted person charged with estafa was arrested by elements of Lakewood Police Station in Gaisano Capital at Pagadian City Friday morning April 11, 2014. Arrested was Ruby Jane Campila Y Villanueva, 24 years old, single, female, private employee of e-games and a resident of Purok 7, Barangay Tubod in Lakewood Zamboanga Del Sur. He was arrested by virtue of warrant of arrest for the crime of estafa under article 315 of revised penal code docketed under criminal case number 10853-2k13 issued by Hon Judge Dennis P Vicoy of Regional Trial Court Branch 20, Pagadian city dated March 20, 2013 with recommended bail for her temp liberty is fixed to twenty thousand pesos (P20, 000.00). Arrested person is now temporarily detained at Lakewood Police Station detention cell waiting for final adjudication from the court concern.
FARMER ARRESTED FOR POSSESSING SHOTGUN
With report from PO2 Jonas D. Macasa Jr. (RPIO9)
A thirty two year old man was arrested by the operatives of Tigbao Municipal Police Station, Zamboanga del Sur Police Provincial Office on Wednesday evening for having in possession a homemade firearm. Arrested suspect was identified as Ignacio Lepasana y Retcha @ Tata, married and a resident of Barangay Tigbao, Tigbao, Zamboanga del Sur. Confiscated from his possession was homemade shotgun loaded with a round of ammunition. Report reaching Police Regional Office 9 Headquarters disclosed that prior to his arrest, suspect while under the influenced of liquor and armed with shotgun and was looking for Manuel Daulong y Itmay @ Awi, 22 years old, sawmill operator and his neighbor with whom he has altercation earlier and challenged him for a duel. But Manuel was not around, thus, gained the ire of the suspect and became violent. A concerned citizen reported to Tigbao Municipal Police Station relative hereto, in which, its personnel responded immediately, which resulted to the confiscation of the said firearm and subject failed to present proper documents and was arrested. @ Tata was brought to Tigbao Municipal Police Station and detained at its detention cell. Appropriate charges will be filed in court by the investigators against the suspect.
DepEd set to offer special programs to secondary students
By Hirohito D. Cadion [(PNA), FPV/TPGJR/HIROHITO D. CADION/JSD]
PAGADIAN CITY, Zamboanga del Sur, April 11 (PNA) – The Department of Education (DepEd), to prepare and guide the students in choosing what course to study in college, is set to offer four special programs in secondary starting school year 2014-2015, a DepEd official disclosed Friday.
Dipolog City Schools Division Superintendent Victorina Perez said the four special programs for the secondary students include the following: Science and Engineering Technology (SET); Special Program for Arts and Music (SPAM); Special Program for Sports (SPS); and, Special Program for Journalism (SPJ).
Perez said the four new programs are aimed to address the unemployment problem brought about by job mismatch citing there are increasing numbers of graduates yearly as well as lots of unemployed individuals although there are lots of work available or vacancies.
"This is because we are producing graduates whose skills are not needed in the field," Perez lamented.
Meanwhile, Perez announced that the Zamboanga del Norte National High School (ZNNHS) will offer summer class for incoming senior high schools for school year 2014-2015.
Perez, who is also the concurrent administrator of ZNNHS, has urged the parents of students who have not enrolled yet or have stopped in fourth year to avail of the summer class to be able to graduate next year.
She said the offering of summer studies is aimed to provide the last opportunity to the students to be able to graduate next year under the old curriculum.
She said those who fail to avail of the summer course will have to enroll in Grade 7 next school year under the K-to-12 Curriculum.
Slow justice gets Zambo Sur ex-gov Cerilles off the hook
By Cynthia D. Balana (Philippine Daily Inquirer)
MANILA, Philippines—The Sandiganbayan has dismissed graft charges against Zamboanga del Sur Rep. Aurora E. Cerilles and two others because of "inordinate delay" in the filing of the case by the Office of the Ombudsman.
The Ombudsman took eight years to file the criminal information in the antigraft court.
A six-page resolution by the Sandiganbayan's Third Division showed the three justices on the panel unanimously voting to throw out the case against Cerilles; Estita Tago, OIC provincial budget officer; and Corazon Silla-Ariosa, chief of the Zamboanga del Sur Provincial Hospital.
Tago and Ariosa were members of the Zamboanga del Sur bids and awards committee.
The resolution said the Ombudsman violated the defendants' right to due process by taking too long to resolve the complaint.
The decision was written by Associate Justice Samuel R. Martires, with Division Chair and Presiding Justice Amparo M. Cabotaje-Tang and Associate Justice Alex L. Quiroz concurring.
The case stemmed from the alleged overpricing of medical supplies in a transaction made by Cerilles in 2001 when she was governor of Zamboanga del Sur, with a Commission on Audit (COA) report showing the P6.879-million medical supplies were solely procured from U-Net Distributors Corp.
The Ombudsman said the provincial government could have saved more than P1.2 million, based on more competitive costs of the medical supplies.
Corespondents in the complaint were Marina Tudio-Tampus, then the provincial accountant officer-in-charge (OIC); and Malaya Ysmael, OIC general services officer. They were members of the provincial bids and awards committee.
The complaint against the respondents was filed in the Office of the Ombudsman in March 2004, but it was only in July 2012 that the Ombudsman brought graft charges against them in the Sandiganbayan.
No. 1 wanted man falls in Aurora, Zambo Sur
(PNA), LAP/TPGJR/UTB
ZAMBOANGA CITY, April 9 (PNA) -– The police, in its campaign against fugitives, have arrested one of the most wanted persons in the province of Zamboanga del Sur, an official announced Wednesday.
Arrested was Jonard Torres, who is listed as the Number 1 most wanted person in the municipality of Aurora, Zamboanga del Sur.
Police Regional Office-9 (PRO-9) spokesman Senior Insp. Joseph Ortega said Torres was arrested around 3 p.m. Tuesday at his residence in Barangay Inasagan, Aurora town.
Ortega said the arrest of Torres came after the latter's "hiding and eluding arrest for several months."
He said that Torres has a standing warrant of arrest for robbery with double homicide with no bail recommended issued by the Court in the Municipality of Aurora.
He said that Torres was previously charged for illegal possession of firearms and ammunition but was released later considering that "he was still a minor at that instance."
He said Torres is in the custody of the police in Aurora while waiting for the commitment order from the Court for his eventual transfer to a detention facility in Ramon Magsaysay, Zamboanga del Sur.
Civil Society holds awareness, education seminar on CAB in Pagadian City
(PNA),FPV/TPGJR/HIROHITO D. CADION
PAGADIAN CITY, Zamboanga del Sur, April 8 (PNA) -– The Consortium of Bangsamoro Civil Society (CBCS) is holding a one-day seminar Tuesday on interfaith awareness and education on the Comprehensive Agreement of Bangsamoro (CAB) in this city.
CBCS Chairman Guiamel Alin said the seminar is aimed to inform and educate the participants who represent the tri-peoples: the Christian, Moro and Lumads from this city and the two provinces of Zamboanga del Sur and Zamboanga Sibugay about the CAB.
Alin said the seminar has the following objectives: awareness on the peace process and the CAB; to determine the frequently asked question; and, to identify ways in support to the peace process.
"We need to know the pulse of the tri-people especially coming from neighboring areas that are not included in the proposed Bangsamoro Region," Alin said.
He said that other issues to be discussed during the seminar is the struggle of the Bangsamoro people, the impact of the agreement to the tri-peoples, and the proposed Bangsamoro region.
He said the outcome of the seminar will be submitted to the Bangsamoro Transition Committee.
TRUCKS LOADED WITH FLITCHES INTERCEPTED IN ZAMBOANGA DEL SUR
With report from PO2 Radzben S. Jul (RPIO9)
Elements of Josefina Police Station while conducting checkpoint at national highway of Barangay Litapan, Josefina Zamboanga Del Sur apprehended a cargo truck with plate number ydt 605 loaded with undetermined number of flitches of falcata log Thursday evening April 3, 2014. The cargo truck is owned by Andres Paglalunan Abad of legal age, businessman and a resident of Barangay Isidro D Tan, Tangub City, Misamis Occidental. He failed to present pertinent and legal papers authorizing him to cut and transport the said round log. The authorities also confiscated a chainsaw with deface serial number from them. Josefina Police Station is now coordinating with the DENR in Pagadian City for scaling and to determine the exact value of the said confiscated assorted timber which is presently impounded at said police station for safekeeping and proper disposition.
Cop's missing son found dead
By Jun Icban Legaspi & Zaida delos Reyes-Palanca
THE body of a missing son of a Philippine National Police (PNP) member was found in a state of decomposition in a quarry site near a river the other day in Zamboanga del Sur.
The victim was identified as Cyrus Jade Batinggal, son of PO1 Nemesio Bacus Batingal, who was reported missing.
Reports reaching Camp Crame showed the victim was found at around 1 p.m. in a quarry site of sand and gravel at Purok 7, Poblacion, Mahayag, Zamboanga del Sur.
Initial investigation showed the decomposing body of the victim was found by Joel Fanilag, operator of a backhoe in the quarry site.
It was learned that Fanilag was operating a backhoe and loading gravel in a dump truck when he was able to excavate a human cadaver in an advanced state of decomposition.
Over in Butuan, a 23-year-old female student and two minors were arrested by combined anti-narcotics agents of the Philippine Drug Enforcement Agency (PDEA) and the Philippine National Police (PNP) during an anti-narcotics operation in Butuan City, authorities reported yesterday.
Undersecretary Arturo Cacdac Jr., PDEA head, identified the suspect as Jehan Sangcopan, 23, alias Ukad Sangcopan, target-listed drug personality, residing at Purok 11, Barangay Ong Yui, Butuan City, and the two unnamed minors as cohorts.
Cacdac said the PDEA Regional Office 3 and Butuan City Police Station 1 implemented search warrant around 7:30 a.m., issued by Judge Emmanuel Escartron, presiding judge of Regional Trial Court Branch 2, Butuan City, in the suspect's hideout that led to the arrest of Jehan and the two minors.
After the arrest, agents recovered from Sangcopan's possession nine pieces of plastic sachets of suspected shabu and various drug paraphernalia.
11,000 examinees set to take Civil Service Exam in Zambo Peninsula
(PNA), JBP/TPGJR/R.G. ANTONET A. GO/PJN
ZAMBOANGA CITY, April 5 (PNA) -- The Civil Service Commission (CSC) announced that more than 11,000 examinees are set to take Sunday's Civil Service Examinations here in the Zamboanga Peninsula.
CSC Regional Director Macybel Alfaro Sahi said the examinations will be held in this city and in the cities of Dipolog and Pagadian in Zamboanga del Norte and Zamboanga del Sur.
In this city, Sahi said the examination will be held at the Western Mindanao State University (WMSU), Zamboanga City State Polytechnic College (ZCSPC), Zamboanga City High School (ZCHS)-Main and at the Don Pablo Lorenzo Memorial High School (DPLMHS).
Sahi said the examinations are for career service professional and career service sub-professional.
She advice the examinees to be at their respective testing centers before 7 a.m. Sunday and bring along with them valid identification card such as passport, drivers license, Social Security System, and Government Service Insurance System.
She said the result of the examination will be released two to three months later.
Zambo Sur solon urges women to exercise basic rights
By Gideon C. Corgue
PAGADIAN CITY – "I encourage all women to fully exercise their fundamental rights and actively participate in all activities in our society," a lady solon here said.
In her message, Congresswoman Aurora Cerilles of Zamboanga del Sur's second district said on Thursday during the women's month culmination program that "now is the time for women to strengthen their participation to the important matters and activities in our society, as the women today are, based on our lasws, enjoying equal rights with men."
This year's women's month celebration carries the theme: "Juana, ang Tatag Mo ay Tatag Natin sa Pagbangon at Pagsulong!".
"Before, women were deprived of their fundamental rights. They were restricted to nurturing their children and doing household chores but with the existing laws which give women equal rights with men, the women can now equally perform the roles of men in our society," Cerilles declared.
Cerilles cited another law which protects women from being abused sexually and physically by men. "With the existence of women's desk in every police station, physical and verbal abuse committed by men can now be prevented," Cerilles added.
The lady solon also said that with the existing laws advocating rights of women, we have now many women leaders to include herself and Pagadian City Vice Mayor Divina Grace Yu.
"I am very proud to announce that the House of Congress has produced 276 members; 187 are men, and 89 are women," Cerilles said adding that before the chamber was dominated by male legislators.
Since women today, she said, are already empowered, she urged them to join meetings and assemblies in their barangays for them to become productive citizens and be a part of the decision making process.
The women's month celebration in the city was spearheaded by the Local Council for Women, which is composed of more than 20 women organizations.
Sominot town holds coconut festival
By Gideon C. Corgue
SOMINOT, Zamboanga del Sur – A coconut festival was held here on March 23-27 to promote coconut-based products as the municipality's one town, one product (OTOP).
Municipal Agriculturist Charito Pitogo said the maiden event was made on suggestion by Mayor Stephen Acosta to change its OTOP from cassava to coconut, as the municipality has a large coconut plantation compared to that of cassava.
Pitogo said some 2,243 hectares have been planted to coconuts and "where people use coconut products in their daily living."
The festival, Pitogo said was one of the highlights of the town's 34th founding anniversary.
"It is the first time that the Coconut Festival was held here with the full support and cooperation of local chief executive and barangay officials," Pitogo said adding that Mayor Acosta had allotted funds for the construction of 18 beautiful coconut-designed booths and cash prizes.
"It is also a chance to honor coconut tree and its products as well as the coconut farmers," Pitogo pointed out.
Aside from the agro-industrial fair contest, a coconut food display contest and parlor games were also held, drawing attention from the crowd.
For the agro-industrial fair contest the winners are as follows: 1st – Barangay San Migel, 2nd – Libertad, 3rd- Eastern Poblacion, 4rth- Barangay Poblacion, and 5th – Upper Sicpao.
The winners received the following prizes: P10 thousand for the first prize, P7 thousand for the second prize, P5 thousand for the third prize, P3 thousand for the fourth prize and P2 thousand for the fifth prize. Each of them also received a trophy.
For the coconut food display contest, the winners are as follows: 1st- Rizal, 2nd-Picturan, and 3rd- Eastern Poblacion.
NUP exam set
By Bong Garcia
THE Non-Uniformed Affairs Service of the Philippine National Police is scheduled to conduct a written examination on Friday for applicants of Non-Uniformed Personnel (NUP) in Zamboanga Peninsula.
Caroline Cuello, section chief of the NUP Affairs of the Zamboanga Peninsula Police Office (ZPPO), said the examination will determine the capabilities of the applicants prior to their hiring into the police service as NUP.
Cuello said the examination will be held in the following venues: Zamboanga del Sur National High School, Pagadian City; Jose Rizal Memorial College, Dipolog City, Zamboanga del Norte; Ipil Central School, Zamboanga Sibugay; Don Pablo Lorenzo Memorial High School, Zamboanga City; and Claret College, Isabela City.
More than 1,000 applicants are expected to take the examination, according to Cuello.
She said there are more than 300 positions vacant for NUP in the entire region.
However, she said the applicants who wish to change venue of their place of examination other than the designated place of their examination where they applied due to an unavoidable circumstances, are advised to contact her at the Non-Uniformed Personnel Affairs Service office at PRO headquarters not later than 12 noon of April 2 for proper arrangement.
She advised all examinees to be at their respective testing centers on or before the registration period, and to bring along with them black ball pen, a valid Identification Card and a two passport size pictures.
She said that all testing centers will simultaneously open at 6 a.m. of April 4 and the registration will start from 6:30 a.m. to 8 a.m. of the same day as ordered by Camp Crame.
2 men arrested on gun charges in Zamboanga Sur
(Mindanao Examiner)
PAGADIAN CITY (Mindanao Examiner / Apr. 1, 2014) – Two people were arrested separately on gun charges in the southern Filipino province of Zamboanga del Sur, police said on Tuesday.
Police said a 42-year old man, Roy Lapinig, was nabbed in the village of White Beach in Pagadian City for carrying an unlicensed .357 revolver. Lapinig was also being accused for pointing his gun on a civilian in the same area.
A resident has tipped off the police about the presence of Lapinig in the village that led to his arrest.
Police said another man, Jovencio Dablo, 56, was also arrested in Inasagan village in Aurora town after he tried to kill with a gun a neighbor, Ursulo Asignar, during a heated argument while they were drinking.
Dablo allegedly ran to his house and got his .38 revolver and fired at Asignar, but did not hit him. Asignar managed to grab the gun from Dablo who immediately escaped, but later arrested by pursuing policemen.
Policemen also seized a kitchen knife from Dablo's possession. Both men are facing criminal charges, according to the police.