Zamboanga del Sur News April 2013
Jump to navigation
Jump to search
→ → Go back HOME to Zamboanga: the Portal to the Philippines.
A | B | C | D | E | F | G | H | I | J | K | L | M | N | O | P | Q | R | S | T | U | V | W | X | Y | Z
Create Name's page
Regions | Philippine Provinces | Philippine Cities | Municipalities | Barangays | High School Reunions
---
Zamboanga del Sur - Archived News
---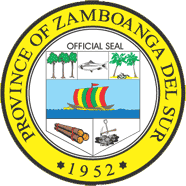 Seal of Zamboanga del Sur Province
Interactive Google Satellite Map of Zamboanga del Sur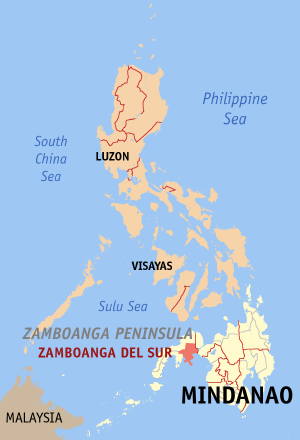 Zamboanga del Sur Map Locator

Municipalities within Zamboanga del Sur

Provincial Capitol of Zamboanga del Sur

Provincial Capitol of Zamboanga del Sur, Santo Niño, Pagadian city
Dietary supplement is a product that contains vitamins, minerals, herbs or other botanicals, amino acids, enzymes, and/or other ingredients intended to supplement the diet. The U.S. Food and Drug Administration has special labeling requirements for dietary supplements and treats them as foods, not drugs.
---
---
Manufacturers and distributors of dietary supplements and dietary ingredients are prohibited from marketing products that are adulterated or misbranded. That means that these firms are responsible for evaluating the safety and labeling of their products before marketing to ensure that they meet all the requirements of DSHEA and FDA regulations.
Lapuyan Falls: The favorite haunt of the fair Subanen maidens of Sitio Baga and all its neighboring areas, usual meeting place with many a young country swain in some secluded cavern beneath the rocky forest lane.

Lakewood, Zamboanga del Sur, Philippines

Village of Pedagan
Wars of ancient history were about possessions, territory, power, control, family, betrayal, lover's quarrel, politics and sometimes religion.
But we are in the Modern era and supposedly more educated and enlightened .
Think about this. Don't just brush off these questions.
Why is RELIGION still involved in WARS? Isn't religion supposed to be about PEACE?
Ask yourself; What religion always campaign to have its religious laws be accepted as government laws, always involved in wars and consistently causing WARS, yet insists that it's a religion of peace?
WHY??
There are only two kinds of people who teach tolerance:
The Bullies. They want you to tolerate them so they can continue to maliciously deprive you. Do not believe these bullies teaching tolerance, saying that it's the path to prevent hatred and prejudice.
The victims who are waiting for the right moment to retaliate. They can't win yet, so they tolerate.

Lintugop, Aurora
Pagadian City, Zamboanga del Sur

Provincial human resource management office of santo niño pagadian city

Civil Service Commision office in santo niño pagadian city
DOLE-IX to celebrate 111th Labor Day
By Gideon C. Corgue (PIA9)
PAGADIAN CITY – The Department of Labor and Employment (DOLE)-IX will hold Job and Livelihood Fairs on May 1, 2013 at the Western Mindanao State University (WMSU) gymnasium, WMSU campus, Baliwasan, Zamboanga City to highlight the 111th Labor Day celebration.
DOLE-IX Assistant Regional Director Virginia Bonbon said the activity aims to make the 111th Labor Day celebration more meaningful.
This year's Labor Day celebration has for its theme: "Manggagawang Pilipino: Handa sa hamon ng Makabagong Panahon (Filipino Workers: Ready for the Challenges of the New Era)."
Bonbon said other major activities such as turnover of Starter Kits and Livelihood Grants, Diskwento Fair, and raffle draw will also be held to highlight Filipino workers' economic and social achievements.
To officially commence the event, Bonbon said, a motorcade will be held in the major thorough fares in Zamboanga City which will start at 7:00 a.m. in front of WMSU main entrance along San Jose Road, Baliwasan with the different companies, labor groups, government agencies, and non-government organizations as participants. "This will be followed by an opening program," she said.
Bonbon also disclosed that DOLE Undersecretary for Labor Relations and Social Dialogue Cluster head, Rebecca C. Chato, was invited to be the guest and keynote speaker of the said event.
The preparation of the celebration is facilitated by the Zamboanga City Tripartite Industrial Peace Council led by Ian Lahi.
Pagadian mayor asks CA to junk estafa raps
(Rappler.com)
DISMISS THE CHARGES. Pagadian City Mayor Samuel Co denies any link with Aman scam despite documentary evidence and witnesses implicating his involvement. Screenshot from ANC on YouTube.DISMISS THE CHARGES. Pagadian City Mayor Samuel Co denies any link with Aman scam despite documentary evidence and witnesses implicating his involvement. Screenshot from ANC on YouTube.
CEBU CITY, Philippines - Pagadian mayor Samuel Co asked the Court of Appeals to junk the syndicated estafa case filed against him in relation to his alleged role in the P12 billion pyramid scam that duped 15,000 people in Visayas and Mindanao.
He also asked the appellate court in Cagayan de Oro on April 26 to issue a temporary restraining order (TRO) against the Department of Justice (DOJ) and the RTC Branch 1 of Lanao del Norte, which earlier issued an arrest order against him.
Justice Secrertary Leila de Lima said that based on documentary evidence, Co played a role in the P12-billion pyramid scam. One of the alleged finance managers of Aman Futures group - Maria Dona Coyme - said Co and wife Priscilla Ann Fernandez-Co had sought investors for the group.
One of his lawyers, Trixie Angeles said the the Department of Justice committed grave abuse of discretion because it allegedly relied on mere "hearsay evidence" to show probable cause.
Co's other counsel, Angel Gatmaitan, said that it is the Office of the Ombudsman which has jurisdiction over the case and not the trial court since their client is a public official with Salary Grade 30.
She added that the case was "railroaded" because of the upcoming elections on May 13. Co is vying for a congressional seat for the first district under the LP-NP Coalition in Zamboanga del Sur.
Co's lawyers said he wants to prevent the court from proceeding with the case against him so he can campaign publicly. They also denied that he has gone into hiding after a warrant of arrest has been issued against him on April 11.
LP worker gunned down in Pagadian City
By Ryan D. Rosauro (Inquirer Mindanao)
OZAMIZ CITY – A worker of the Liberal Party (LP) in Zamboanga del Sur was shot to death Sunday morning in Pagadian City.
Police said Nelson Escario, married, a resident of Balintawak village, was gunned down around 8:45 a.m. in Purok (area) Tinangkong Uno, not far from his house.
Escario was the driver of Tyrone Singco, formerly chief of staff of former governor Aurora Cerilles. Early this year, Singco led four other former provincial government employees in filing plunder raps against the couple Aurora and Antonio.
Escario was one of the witnesses of the case.
Since turning the tables on the Cerilleses, Singco and Escario have joined the local LP camp.
In a statement, the LP said it believes the killing is mostly likely related to the plunder charges and also their current political fight with the Cerilleses.
Last week, Mary Joy Molina, a sister of one of the complainants of the plunder raps, Ruel Molina, was killed in Kumalarang town. The LP has counted this incident as part of the ongoing harassment against them.
Before the shooting, Escario heard Mass with his family. After getting his family home, Escario left to fetch Singco aboard a motorcycle owned by the Pagadian local government.
Official ballots for Pagadian City arrive
(PNA), GHG/TPGJR/CHARNYL S. ALBARRACIN/ABB
PAGADIAN CITY, Zamboanga del Sur, April 27 (PNA) -- The official ballots for the May 13 automated elections in this city have already arrived, an election official announced Saturday.
Acting City Election Officer Atty. Edmund Rey Calo said the official ballots were delivered from Ozamis City by Air-21 on a closed-container van and escorted by policemen on Thursday at around 4:30 p.m.
The official ballots were packed in 151 boxes representing the number of clustered precincts of this city, Calo said.
Each of the boxes has a bar coded serial number and a ballot identification (ID) number, he said.
He said the serial numbers were scanned and the ballot ID numbers were recorded before the boxes containing the official ballots were received by City Treasurer Florina Gerona for safekeeping.
There are a total of 123,007 official ballots allocated for the city representing the number of registered voters.
The delivery of the ballots to the city treasurer's office was witnessed by representatives from the Liberal Party (LP) and Nationalist People's Coalition (NPC), officials and personnel from the Comelec and police as well as media representatives.
Pagadian City, which is comprise of 54 barangay, is a first class and component city as well as the capital of this province. It is the regional center of Zamboanga Peninsula.
Jobs fair, turnover of SPES checks to cap 111th Labor Day celebration in ZamboSur
By Claro A. Lanipa (PIA9)
PAGADIAN CITY – Anchored on the theme, "Manggagawang Pilipino: Handa sa Hamon ng Makabagong Panahon (Filipino workers: Ready for the challenges of the new era)," jobs fair and turnover of Special Program for the Employment of Students (SPES) will highlight the 111th Labor Day celebration on May 1 at the Gaizano Food Court this city.
Labor and Employment Office chief Lourdes B. Amores said the special event would start with a motorcade around the city to be participated in by the different government agencies, non-government organizations, private establishments, recruitment agencies and other stakeholders.
Amores disclosed that 12 local private establishments and three recruitment agencies are joining the jobs fair.
Aside from the local employment, 776 vacant positions for overseas employment are in store for lucky jobs seekers.
Meanwhile, a total of 540 SPES checks amounting to more than P 1.6 million will be distributed to the local government units of Pagadian City and Ramon Magsaysay, Blancia College in Molave, Southern Mindanao Colleges (SMC) and JH Cerilles State College Molave Campus.
On the same occasion, Technical Education and Skills Development Authority (TESDA) will also distribute application forms for skills assessment while the National Statistics Office (NSO) will offer extended services to facilitate the issuance of security paper (SECPA) application.

The lady labor chief also urged all government offices/agencies, private establishments and other stakeholders to hang streamers/tarpaulins in their respective offices/establishments to drum up public awareness of the celebration.
PhilHealth reimposes 2 percent surcharge
(PNA), DSP/TPGJR/CSA/EBP
PAGADIAN CITY, Zamboanga del Sur — The Philippine Health Insurance Corporation (PhilHealth) is reimposing the two percent monthly surcharge on late and/or non-remittances of premium contributions by employers.
PhilHealth provincial chief Estrella Manantan on Wednesday said the reimposition of the two percent monthly surcharge is pursuant to PhilHealth Circular No. 0004 series of 2013.
Manantan said the employers are mandated to remit the monthly premium of their employees on or before the 10th day of the succeeding month.
The payment should be made on the next working day in case the deadline falls on Holiday, Saturday or Sunday based on the PhilHealth guidelines, Manantan said.
All monthly premiums beyond the set due dates shall automatically be charged a two percent monthly interest, Manantan added.
The imposition of the surcharge is aimed to enhance collection efficiency, she said.
The collection efficiency will pave the way for an improved benefit package and better health insurance program, she said.
Peace covenant signing ensures honest and orderly elections, says CSOs
By Gideon C. Corgue (PIA9)
LABANGAN, Zamboanga del Sur – Stakeholders are optimistic that with the signing of the peace covenant, all candidates of this town will adhere to uphold a peaceful and safe balloting on May 13, 2013.
The Civil Society Organizations (CSOs) in coordination with the Philippine National Police (PNP), Philippine Army (PA), Commission on Elections (COMELEC), Department of the Interior and Local Government (DILG), and church and religious sector recently spearheaded a covenant signing ceremony with the local candidates from the Liberal Party (LP) and Nationalist People's Coalition (NPC)at the Municipal Function Hall this municipality.
DILG Provincial Director Abcede Asjali said the presence of everyone was a manifestation of support to safe, accurate and fair election.
"The presence of our stakeholders, candidates and public gave us an assurance that there will be an honest, orderly and peaceful election not only in Labangan but in the province as well," Abcede declared.
Abcede also urged the public to help monitor the compliance with the election peace pact of all candidates vying for local positions in the province.
Zamboanga del Sur Police Provincial Office's (ZSPPO)Assistant Provincial Director for Operations Jalilul Bandahala lauded the CSO's initiative in a bid to ensure the conduct of honest, orderly and peaceful elections in the municipality. He also urged the candidates to observe Comelec rules and regulations governing the 2013 elections.
Zamboanga del Sur Parish Pastoral Council for Responsible Voting chairman Father Felix Tigoy said "the signing of peace covenant is a manifestation of the local candidates' sincere cooperation with the stakeholders to have a peaceful and successful exercise of electoral process."
"Manghinaut ako nga ang mga kandidato sa LP pinanguluhan ni incumbent mayor Wilson Nandang ug ang NPC, pinanguluhan ni incumbent Vice Mayor Ukol Talumpa magpahigayon sa piniliay nga magmalinawon (I am hoping that the candidates of LP led by re-electionist Mayor Wilson Nandang and NPC, led by incumbent Vice Mayor Ukol Talumpa to hold the election peacefully)," Tigoy said.
Uma Fih Salam Executive Director Sultan Abdulmaguid Maruhom was elated with the cooperation of the two political camps in the supporting the peace covenant.
"We thank the candidates for unanimously supporting the election covenant. Indeed, this is a sign of their maturity as politicians in Labangan," Maruhom said.
UCCP pastor Allan Patadlas said he was happy with the signing of peace covenant saying, "it upholds the principle of democracy."
Labangan was previously declared an "immediate area of concern" by the poll body because of some violent election-related incidents in the past.
PCF-funded eco-tourism pool in Alicia town is 90% complete, says DILG-IX
By Franklin P. Gumapon (PIA9)
PAGADIAN CITY – Using its P1 million prize from winning the Seal of Good Housekeeping (SGH) of the Department of Interior and Local Government (DILG), the municipality of Alicia has embarked on building an eco-tourism swimming pool to promote tourism in the municipality and, at the same time, to generate some income. DILG-IX Information Officer Lemuel Mejares said in a press release the swimming pool, which is 25-meter x 10-meter in size and five feet deep, is about to be finished based on the recent assessment by DILG-IX regional monitoring team.
"This is not only an avenue to promote our tourism but also an income-generating project of the LGU," said Alicia Municipal Mayor Richard V. Tiu Sr.
Mayor Tiu together with Municipal Engineer Edmund A. Tan and Municipal Planning and Development Coordinator Silverio O. Panes walked the monitoring team to the eco-tourism pool built near the municipal hall.
The project cost totaled 2.8 million of which PI million came from Performance Challenge Fund (PCF) received by the municipality from winning the SGH.
This PCF is an incentive fund to LGUs that passed the Seal of Good Housekeeping (SGH). The fund can be used to construct school buildings, rural health units, tourism facilities, flood control projects, solid waste management facilities, etc.
Funds are still coming from the Department of Budget and Management (DBM) to complete the project with counterparts from the municipality.
"We are now working on the excavation for the pipelines that will supply large volume of water to the pool," Engr. Tan said.
Tan believed the pool would be fully operational within the year.
Mayor Tiu, on the other hand, recalled that there was a time the municipality had produced a "Palaro" champion in swimming and he aims to produce another champion with the town's new swimming pool.
2013 cadastral survey project for 11 ZamPen towns to start soon
By Claro A. Lanipa (PIA9)
PAGADIAN CITY – The Bids and Awards Committee (BAC) of the Department of Environment and Natural Resources (DENR)-IX on Tuesday held the opening of bids for the 2013 Cadastral Survey Project for the 11 municipalities in Zamboanga Peninsula region. Regional Executive Director Arleigh J. Adorable said the eleven towns have been alloted P32,700,000 million covering an estimated land area of 218,359 hectares in 239 barangays.
"This project was supposed to be implemented last year, but incidentally there were some technicalities occurred during the bidding process," Adorable added.
He further said that as per instruction of DENR Secretary Ramon J. P. Paje, DENR-IX would only have until November this year to accomplish all its targets including the cadastral survey.
The cadastral survey will be implemented in the municipalities of Godod, Gutalac, Salug and Baliguian all of Zamboanga del Norte; Lapuyan, Lakewood, Dimataling and Labangan in Zamboanga del Sur and the towns of Naga, Olutanga and Mabuhay in Zamboanga Sibugay province.
The opening of bids was presided by its chairman Regional Technical Director Moises Butic and the members of the Technical Working Group (TWG) with representatives from the DENR Central Office, the local media including PIA that acted as observers during the process.
'Witch' killed in Southern Philippines
(Mindanao Examiner)
PAGADIAN CITY (Mindanao Examiner) – A Filipino woman accused by her neighbors as a witch died due to loss of blood after she was stabbed in her sleep by a lone assailant who sneaked into their thatched house in Aurora town in the southern province of Zamboanga del Sur.
Police said the 33-year old Rosalita Requina died while being rushed to hospital by her husband. It said the assailant sneaked under Requina's house shortly after midnight and stabbed her through the bamboo flooring.
The woman's husband said his wife was stabbed in her behind and was not even aware of her wound until they realized she was wounded.
Police said Requina was rushed to the Lagare Medical Clinic in the town, but was pronounced "dead on arrival" by the physician.
Investigators said villagers accused the woman as a witch, but it was not immediately known whether the killing was connected to the allegations.
Filipinos are traditionally superstitious despite the Philippines being a largely Catholic country. And Zamboanga is a place where many locals believe in the supernatural and black magic and a long list of superstitious beliefs handed down from past generations.
Amputee swimmer competes in Palaro 2013
By Natashya Gutierrez (Rappler.com)
DUMAGUETE CITY, Philippines - Excitement builds up as Palarong Pambansa 2013 is set to kick-off in two days.
The games are filled with many inspiring stories like this one from a young swimmer in Zamboanga del Sur. Natashya Gutierrez reports.
Jomar Maalam is a 16-year-old swimmer from Zamboanga del Sur.
He learned to swim living by sea all his life surrounded by fishermen.
Like his teammates he is excited, but nervous for Palarong Pambansa, the country's largest sporting event.
But Jomar is also different from the rest of the swimmers of Region 9.
He has no legs.
DENNIS BUCO, COACH OF AMPUTEE SWIMMER: Kahit ano, kahit pagod na siya, kinakayanan niya kasi gusto niya talaga manalo. interesado talaga siya.
(Even if he's tired, he still goes on because he really wants to win. He's invested.)
It is the first time in history Region 9 is sending an amputee swimmer to Palaro.
Jomar has been training for a year, and competes with other regular swimmers in his home region.
This is the first time he will swim against other disabled athletes.
Jomar is unfazed by people who make fun of his disability.
JOMAR MAALAM, AMPUTEE SWIMMER: It's okay with me when they make fun of me. I don't care about other people because this is what God gave me.
Two days before the games begin, Jomar is one of thousands of athletes preparing for Palaro.
Organizers put together last minute preparations. The event gathers the country's best student athletes.
Jomar says training is hard. But he is determined to win a gold and make his parents and 9 siblings proud.
He and his coach Dennis dream of bigger things, like competing in the Asian Games.
Palaro is just the first step.
Stories like Jomar's make Palarong Pambansa the inspirational event it is. Tales of struggle and determination take center stage this coming week, highlighting the resilience of the Filipino athlete.
Mayor's continuous absence creates confusion in Pagadian City
By Charnyl S. Albarracin [(PNA), LAM/TPG/CSA/PJN]
PAGADIAN CITY, Zamboanga del Sur, April 19 (PNA) -- Confusion reigns as two elective officials, in the absence of the city mayor, sit as the officer-in-charge of this city.
This came about after Vice-Mayor Romeo Pulmones has assumed as acting mayor last Tuesday, April 16, since Mayor Samuel Co has failed to report in his office since April 12.
Co, in a memorandum dated April 11, has designated City Councilor Baldomero Fernandez as the officer-in-charge effective April 12 while he "is on official travel to Manila."
In a separate memorandum, also dated April 11, Co, citing the same reason, has designated City Councilor Carlos Madarang, III as the officer-in-charge effective April 17 until the mayor's return.
Pulmones, upon assuming office, issued a memorandum to all concerned local officials including the city government depository banks, police, military, and other concerned agencies that he is the acting city mayor.
Pulmones has assumed as the acting city mayor invoking Section 46 of the Local Government Code of 1991 citing the mayor is temporarily incapacitated to perform his duties for physical or legal reasons.
Pulmones' legal counsel, Atty. Kenneth Alivio, said the appointment of an officer-in-charge is only effective for three days and the vice mayor automatically becomes the acting mayor in the fourth day otherwise he can be charge with dereliction of duty should anything untoward happen.
Alivio cited that pursuant to Section 46 paragraph "C" and "D" of the Local Government Code of 1991, which stated: "When the incumbent local chief executive is traveling within the country but outside his territorial jurisdiction for a period not exceeding three (3) consecutive days, he may designate in writing the officer-in-charge of the said office."
Alivio said in the event, however, that the local chief executive concerned fails or refuses to issue such authorization, the vice mayor shall have the right to assume the powers, duties and functions of the said office on the fourth (4th) day of absence of the said local chief executive, subject to the limitations provided in subsection (c) hereof."
However, Fernandez said the assumption of Pulmones as acting mayor is not applicable in which Section 46 of the Local Government Code treats a situation where there is a temporary vacancy in the office of the local chief executive.
Fernandez said Pulmones' memorandum fails to cite a particular legal and factual ground for his assumption as acting city mayor considering that Co is not on leave of absence, neither is he on travel abroad nor suspended from office, thus rendering the latter's memorandum defective and illegal.
Fernandez said before Co left on official travel last April 11, he was designated as OIC (Officer-in-charge) mayor, including Madarang.
Thus, the circumstances in Section 46 paragraph "C" and "D" where the vice mayor could assume office on the fourth day does not exist, hence, not legally feasible, Fernandez added.
Madarang, without further elaboration, said he would abide by Co's memorandum designating him as officer-in-charge effective April 17 until the mayor's return.
Meanwhile, Co's whereabouts is unknown since he could not be contacted through his mobile phone.
Co's chief-of-staff Vic Lingating refuses to issue statement concerning the situation in the city government except in saying that all queries should be addressed to the mayor.
City Civil Registrar Leonardo Acorda also refused to say who he recognizes as the acting mayor stressing that he and his office personnel will just continue working and perform their duties and responsibilities in accordance to office' mandate.
Pagadian mayor: Syndicated estafa case is hearsay
(Virgil Lopez/Sunnex)
MANILA -- Pagadian City Mayor Samuel Co should be cleared of the charge of syndicated estafa due to lack of evidence showing his direct participation in the operation of defunct trading firm Aman Futures Group Philippines, Inc., his lawyer said late Wednesday.
Under the law, five people are needed to comprise a syndicate but in this case, lawyer Trixie Angeles said Co is neither an incorporator nor stockholder of Aman.
She added that Co is charged with collecting a four percent tax on Aman deposits even if there was no "receipt, law or ordinance" presented by complainant Julius Labunog, who claimed to have lost P29.63 million to the investment scam.
"The only evidence presented against Mayor Co is the bare allegation by complainant Labunog that Aman and the City of Pagadian entered into an agreement regarding the collection of taxes. But no contract was presented nor any eye or ear witnesses on the alleged transaction. In short, the bare allegation is mere hearsay," said Angeles, who cited a 1995 Supreme Court decision junking hearsay as basis for the establishment of probable cause.
The mayor's camp then accused the Department of Justice of railroading the case after it filed the information with the Iligan City Regional Trial Court branch 1 on March 11 without giving Co an option to appeal the resolution.
"This means that the DOJ had not yet terminated its investigation when it filed the information with the court. Mayor Co still had the right to ask for reconsideration, but the DOJ made sure he would not get notice until after a warrant was issued," said Angeles.
Judge Alberto Quinto issued a warrant of arrest last Thursday but agents of the National Bureau of Investigation failed to find him in his house and office in the city hall.
Angeles had said her client is not hiding from justice as he was allegedly busy campaigning for a congressional seat in Zamboanga del Norte.
Co is currently challenging the arrest order while appealing Quinto's decision junking his motion for a judicial determination of probable cause.
JCI launches 'Boto Ko Sagrado' campaign in Pagadian City
(PNA), FFC/TPG/CHARNYL S. ALBARRACIN/SSC
PAGADIAN CITY, Zamboanga del Sur, April 17 (PNA) -– The Junior Chamber International (JCI) has launched the "Boto Ko Sagrado" campaign in this city in an effort to participate in a sensible election on May 13 polls.
The campaign, which was launched on Monday, is aimed to encourage the youths to vote wisely and to choose for candidates who deserve to be in a public office.
It is one of the highlights of the JCI week (April 14-20) celebration that kicked-off on Sunday with a thanksgiving mass at the San Jose Parish Church and followed by a motorcade around this city. The JCI week celebration is themed: "Binding the Regions, Building the Nation."
The JCI week is jointly celebrated by the JCI Yllana, JCI Greater Pagadian, Inc. and JCI Bayanima.
JCI Yllana president Christine Rose Padayhag said the "Boto Ko Sagrado" campaign is a national program of the Jaycees aimed to educate the young voters to vote wisely and choose leaders who are worthy to serve the country.
The JCI, a non-political and non-sectarian youth service organization, has lined up activities that would form part of the JCI week celebration aside from the launching of the "Boto Ko Sagrado" campaign.
The other activities include the following: spiritual counseling at the Provincial Jail, April 17; anti-dengue campaign, April 18; and, art exhibit, April 19.
DOLE holds consultation on Batas Kasambahay
By Claro A. Lanipa (PIA9)
PAGADIAN CITY – The Department of Labor and Employment (DOLE)-Zamboanga del Sur Field Office conducted a multi-stakeholders consultation on the Implementing Rules and Regulations (IRR) of Republic Act No 10361, otherwise known as "Domestic Workers Act" or "Batas Kasambahay" yesterday at Chandler Suites this city.
RA 10361 is a new law instituting policies for the protection and welfare of domestic workers which was signed into law by President Benigno S. Aquino III on January 18, 2013.
The law is a landmark piece of labor and social legislation that recognizes for the first time domestic workers as similar to those in the formal sector. It strengthens respect, protection, and promotion of the rights and welfare of domestic workers or kasambahay.
Lourdes B. Amores, DOLE-Zamboanga del Sur chief said the stakeholders' consultation was designed to raise public awareness and knowledge on the salient provisions of the law aimed at providing adequate welfare and social protection to domestic helpers.
"It also aims to solicit comments or inputs for the finalization in the crafting of the IRR, because up to this time there is no final IRR for the said law," Amores added.
The salient provisions of RA 10361 was presented and thoroughly discussed by Atty. Verna Kate Santos, Med Arbiter, MALSU, DOLE-9
In attendance were head of offices and representatives from the PNP, DILG, SSS, PSWDO, Pag-Ibig Fund, PIA, academe, chamber of commerce and non-government organizations.
DA readies awarding of top RICs in Zamboanga Peninsula
(PNA), HBC/FMS/SSC
ZAMBOANGA CITY, April 15 (PNA) -– The Dept. of Agriculture will award its three winners for the Search of the Regional Ginang RIC 2013 during its Regional Farm Forum in a still undisclosed place next month.
The search consists of canvassing of cash – votes for candidates of the different Rural Improvement Clubs (RICs) in the Zamboanga Peninsula.
Regional RIC Coordinator Evelyn del Mar said a total of ₱67,960 cash put in by the Pagadian City Rural Improvement Club won them the Search for Gng. RIC 2013.
The RICs of the Zamboanga Peninsula held the 1st and last canvassing of the Regional Ginang RIC search 2013 recently.
The venue was at Café Ilang-ilang, Pagadian City sponsored by RIC Pagadian City president Dr. Priscilla M. Fernandez.
It gathered the following results: 1st Place - Pagadian City with ₱67,960; 2nd Place – Zamboanga del Sur province with ₱21,109; and 3rd Place - Zamboanga City with ₱11,656.
Fifty percent (50%) of the winning amount will go to the candidate herself; 30% will go to the Regional RIC fund for Income Generating Projects, 15% will go to the Provincial or City RIC and 5% will be used for operating expenses during the coronation night.
The coronation will during the Regional Farm Family Forum of the regional office will bring all RICs from the region together in celebration.
The activity will also introduce to RIC members the importance of organic agriculture though the help of the DA which supports these organizations by giving free vegetable seeds and technical assistance.
The promotion of organic farming system will rise to a chemical-free community, Del Mar said..
She said Agriculture Regional Executive Director Eduardo B. Holoyohoy is supportive of Rural-Based Organizations and sees to the success of RIC in its sustainability, self-reliance, and real women empowerment
The RIC primarily provides opportunities for its member's personal development as well as rural development in the community.
As women are co-equals of men, RIC aims to educate people on women empowerment, hence must be accorded due respect.
Among others, RIC introduced to women the improvement of their livelihood through food processing, banana chips-making, bangus deboning, pot-making, bag-making from recycled materials, and flower arrangement.
Through RIC, the role of women in the region is acknowledged and recognized.
Pagadian City mayor supporters cry injustice
(PNA), PDS/TPGJR/CHARNYL S. ALBARRACIN/JSD
PAGADIAN CITY, Zamboanga del Sur, April 13 (PNA) -- Hundreds of people, as a show of support to Mayor Samuel Co, have staged a protest rally in front of the city hall on Friday.
This came about a day after the National Bureau of Investigation (NBI) agents tried to serve warrant for syndicated estafa charges but failed to locate Co.
The warrant of arrest was issued by the Regional Trial Court (RTC) Branch 1 of Iligan City.
The case against Co stemmed from his alleged involvement in the Aman Futures pyramiding scam.
The supporters claimed that Co is a victim of injustice and political maneuvering by his political opponent in the forthcoming May 13 mid-term elections.
They are carrying streamers that reads: "protest rally against injustice to Mayor Co."
Co, who is in his last term of office as mayor, is running for congressman in this province first district under the banner of the Liberal Party (LP).
Co's supporters, who stage the protest rally, stayed until midnight at the quadrangle in front of City Hall and then they peacefully dispersed.
Co was in Manila when the NBI agents tried to serve the warrant of arrest against the official and nine others accused in the pyramiding scam.
Co, in a memorandum dated April 11, has designated Councilor Baldomero Fernandez as this city's officer-in-charge while he "is on official travel to Manila" effective April 12.
Pagadian mayor ordered arrested but now in hiding
By Nancy C. Carvajal With reports from Julie Alipala, Inquirer Mindanao, and Jocelyn R. Uy (Philippine Daily Inquirer)
MANILA, Philippines—Pagadian City Mayor Samuel Co has gone into hiding after learning that an Iligan City court had ordered his arrest in connection with the P12-billion Aman Futures pyramiding scam, according to the National Bureau of Investigation (NBI).
Co quickly left a meeting with barangay leaders around 11 a.m. on Thursday, minutes after Judge Alberto Quinto released the arrest order against him and nine others, said Virgilio Mendez, the NBI deputy director for regional services.
"His informant could have informed him immediately because our arresting team carrying the order of arrest missed him by a few minutes,'' Mendez said.
Aquino ally
Mendez said the NBI has sent out several teams to hunt down the mayor who is reported to have left Pagadian City.
Co, reportedly a political ally of President Aquino, is running for a congressional seat in Zamboanga del Sur under the ruling Liberal Party.
Citing the bureau's informants, Mendez said Co had changed vehicles and gone into hiding.
"We will ask our men to explain how Co was able to leave quickly," he added.
Ernesto Mondarte, a Zamboanga del Sur provincial board member, said Co "hastily left Pagadian City on Thursday afternoon."
"He was in the middle of a meeting with his trusted barangay officials at the executive hall of Pagadian City when he received information he was to be arrested. He hastily left that meeting and Pagadian City," Mondarte said.
The Inquirer repeatedly tried but failed to contact Co whose phone appeared to have been turned off. He did not reply to text messages either.
Direct involvement
The government has accused the Pagadian mayor of direct involvement in the scam, based on complaints filed by investors who accused him of having put up a company that operated like an authorized representative or sub-branch of Aman Futures.
Last month, the Department of Justice ordered the filing of a syndicated estafa case against Co and several others, including Aman Futures founder Manuel Amalilio, in connection with the fraudulent investment scheme that allegedly victimized some 15,000 people in the Visayas and Mindanao.
The DOJ said that Co had awarded Aman Futures with a temporary business permit even without submitting the pertinent documents required by the local government.
One of string of cases
Quinto's arrest order against Co stemmed from a syndicated estafa case filed against him by Julius Labunog who claimed to have been defrauded of P29.63 million in the scam.
Also included in the arrest warrant, dated April 11, were Amalilio, who is now serving a two-year jail sentence in Malaysia for possession of fake travel documents, Aman executive Fernando Luna, and employees Lelian Lim Gan, Eduard Lim, Wilanie Fuentes, Naezelle Rodriguez, Lurix Lopez, Jerome Sanchez and Oliver Dequito.
No bail was recommended for their temporary liberty.
Placed on BI lookout list
Except for Amalilio, Sanchez and Dequito, the other accused are now under detention, for other cases filed by other victims of the scam, said Mendez.
The Bureau of Immigration on Friday issued a lookout bulletin against Co to prevent him from fleeing the country.
Immigration Commissioner Ricardo David Jr. said immigration officers in all airports and seaports have been instructed to arrest Co should he attempt to leave the country.
Co's photographs have been transmitted to the different ports for posting in all immigration departure counters, he said.
BI spokesperson Ma. Antonette Mangrobang also called on other law enforcement agencies operating in the airports to help the bureau ensure that Co is not able to leave the country.
"It is not only the duty of the BI to prevent wanted persons from fleeing the country. That is also the responsibility of other government agencies. So we appeal for teamwork," Mangrobang said.
BEIs equipped, ready for May 2013 automated polls, says city election chief
By Gideon C. Corgue (PIA9)
PAGADIAN CITY – Public school teachers in Zamboanga del Sur and Pagadian City who will serve as members of the Board of Election Inspectors (BEIs) have already been equipped with the knowledge and capacities in operating the Precinct Count Optical Scan (PCOS) machines and are now ready to serve in the May 13, 2013 automated elections.
This was declared by city election supervisor Atty. Dinah C. Sapong in an exclusive interview with the Philippine Information Agency (PIA) during the training for the last batch of more than 3,000 public school teachers on April 3-4 at Chandler Suites here.
Sapong said the two-day extensive training, which was composed of lectures and hands on, was done in seven batches starting last March 8 until April 4.
"The participants were also given lectures on the guidelines and general instructions governing the conduct of the midterm elections, and basic PCOS operations like the switching on and off of the machine," she explained.
Sapong said a training for PCOS technicians was also conducted to give support and technical assistance to the BEIs during the elections.
The city election supervisor also disclosed that after the training, the participants underwent both written and practical exams administered by the Department of Science and Technology (DOST) for them to qualify not only as certified BEIs but certified PCOs operators as well.
"Those who failed the exam would be immediately replaced. That's how strict the training was," Sapong declared. given authority by the national government to handle the technical aspect.
The trainers were composed mostly of municipal elections officers and some election assistants in the province who were trained by the COMELEC personnel department during the regional pool of trainers' training held on Feb. 26-March 5 in Zamboanga City.
"I am optimistic that the BEIs can perform their roles effectively and help ensure the smooth conduct of the elections," Sapong concluded.
LGRRC-9 personnel undergo library management training
By Franklin P. Gumapon (PIA9)
PAGADIAN CITY - Four personnel assigned at the Local Governance Regional Resource Center (LGRRC) of the Department of Interior and Local Government (DILG)-9 have attended the two-day coaching on Integrated Library Resource Management System (ILMS) held here on April 4-5 at the DILG-9 conference room. Aimed at making the LGRRC systematically organized, the participants were trained on basic library operations such as acknowledging and accessioning of library materials, cataloguing, shelving, uploading of available materials to ILMS database and many others.
DILG-9 information officer Lemuel Mejares told the Philippine Information Agency (PIA) that the training was conducted singlehandedly by Local Government National Resource Center (LGNRC) librarian Arturo O. Morales III.
Morales said "making the LGRRC-9 systematically organized from the physical set-up to management assistance is not far closer than the value proposition to improve local governance in the knowledge sharing and utilization."
He also inspected and assessed the physical features and management of the LGRRC library to enhance its operations and services.
For his part, DILG-9 Assistant Regional Director and LGRRC Manager Pedro G. Cuevas Jr. has been grateful for the initiative in helping improve the operations and services of the center.
Attending the workshop were librarian-designate Dihsie Lauron, ITO/multi-media focal person Ard C. Catalino, linkage focal person Anang Lia I. Sahi and multi-media and linkage member Lemuel C. Mejares.
The center has acquired three copies of the Local Government Code Annotated authored by Miriam Defensor Santiago and other related books which are now accessible for its clients.
Morales emphasized that as a special library, it is crucial to have copies of these books as they are "the most widely read references for local governance."
A tour to the city library was also made to acquaint the trainees with its features and operations that can be adopted at the LGRRC.
Both the city library and LGRRC agreed for information/knowledge sharing especially on local governance.
"With this knowledge sharing, we will recommend to our readers to also visit your library," City Librarian Samuela Oceña said.
Morales assured that once accessioning of all resource materials is done, these can be accessed and browsed at the LGRRC website, http://lgrc.lga.gov.ph. Initial list of books available can also be seen through this link: http://122.49.213.26/cgi-bin/koha/opac-search.pl.
Palad-Palad festival caps Bayog's 46th founding anniversary
By Claro A. Lanipa (PIA9)
BAYOG, Zamboanga del Sur – The municipality of Bayog marked its 46th founding anniversary on Tuesday featuring street dancing competition locally known as "Palad-Palad Festival 2013." In his welcome address, Mayor Leonardo Babasa Jr. said "this annual Palad-Palad- Festival is our way of expressing our thanksgiving to the 'Most High' for all the blessings we have received for the past days, months and years."
He also urged his constituents "to always cooperate and support the programs and projects that will help us push forward our cause for development, peace and order in our municipality."
The town's 28 barangays, which are grouped into seven clusters, actively participated in the annual festival with each cluster depicting the culture, tradition and the way of life of a certain tribe living in the municipality through dances. "The blessing of peace and prosperity that this municipality has received in the past years is the main reason of this celebration today," said Zamboanga del Sur second district representative Aurora Cerilles who served as the guest of honor and speaker.
"We acknowledged the continuous efforts and dedicated service of our local officials headed by Mayor Babasa for the people by implementing the programs and projects that bring development to the municipality," the lady legislator continued.
"With the theme, 'Basura Atras, Bayog Abante sa Serbisyo ug Asenso (Fight off Garbage: Onward Bayog for Services and Progress),' cleanliness is important to prevent diseases and epidemics," Cerilles said.
"We should also conserve our natural resources and maintain the balance in our eco-system if we want to prosper. The environment is all we have to live in this struggle against poverty, sickness and poverty. For this reason we have to protect and take care of it," Cerilles emphasized.
Meanwhile, Cluster 7 representing the lone barangay of Poblacion won the first prize of P50,000 in the street dancing competition, followed by Cluster 5 composed of barangays Salawagan, Lamare, Balumbunan, San Isidro and Depase with P30,000 cash prize, and Cluster 4 consisting of barangays Dimalinao, Pulangbato, Dipili, Depore and Damit with a cash prize of P20,000. Non-winners were each given P10,000 as consolation prizes.
Candidates in Labangan, Zambo Sur sign covenant
(PNA), PDS/TPGJR/CHARNYL S. ALBARRACIN/EBP
LABANGAN, Zamboanga del Sur, April 9 (PNA) -- Candidates vying for local positions have signed a covenant vowing for a "Secure, Accurate and Fair Elections (SAFE)" mid-term elections in this part of the province.
The covenant signing, which was held on Sunday at the Municipal Function Hall, was witnessed by election officials as well as from the police, military, departments of interior and local government (DILG)and of education (DepEd), Parish Pastoral Council for Responsible Voting (PPCRV) and the media.
The main signatories of the covenant were reelectionist Mayor Wilson Nandang of the Liberal Party and Vice-Mayor Ukol Talumpa, who is running for mayor under the Nationalist People's Coalition (NPC).
Their respective candidates for vice-mayor and eight candidates for municipal councilors also signed the covenant.
Both parties have pledged to shun violence, human rights violations and avoid adopting black propaganda strategies.
They also promised to play fair and refrain from issuing statements or acts that would incite violence or threatens the public.
PPCRV chairman Fr. Felix Tigoy said the signing of the covenant will help ensure a peaceful and honest elections in this town, which have been marred by violence in previous elections.
Labangan is a 4th class municipality comprising of 25 barangays with a population of 34,530 in 6,629 households according to the 2000 census of the National Statistics Office (NSO).
Aside from SAFE, Tigoy said the covenant signing is also aimed to ensure Clean, Honest, Accurate, Meaningful and Peaceful (CHAMP) in May 13 in this town.
BJMP develops inmates' livelihood skills
By Gideon C. Corgue (PIA9)
PAGADIAN CITY – As part of the rehabilitative goals of correctional institutions, the city jail under the auspices of the Bureau of Jail Management and Penology (BJMP) headed by Sr. Insp. Mashur Sala has recently launched "welfare and development program" for the inmates by establishing barber and massage shops inside the rehabilitation center at Barangay Lenienza in this city.
Upon his assumption to the position as city warden on Aug. 29, 2012, Sala initiated the said program to ease the inmates' boredom of being away from their families and to make them productive while in jail.
Sala said the Technical Education Skills and Development Authority (TESDA) extended training on barbering and massage therapy to some male inmates.
"I have noticed that some inmates, who were convicted of relatively minor offenses, have vocational skills that need to be developed. That's why I launched this project," he said.
"I encouraged them to actualize the learning they've got from the training. That's why I have established massage and barber shops to allow the detainees to raise funds for their basic needs and to help their respective families," Sala explained.
The BJMP chief said jail personnel and visitors can avail of the massage services for only P50 for 30 minutes and P75 for one hour. Haircut fee is only P20 for each customer.
The income raised from these services will go directly to the welfare and development program.
Aside from establishing massage and barber shops, Sala also formed a "dream choral group," which is composed of 20 male and female talented inmates. The dream choral was showcased during the launching of "electronic dalaw" and inauguration of massage and barber shops recently.
"Indeed, these projects were just a dream, but now they become a reality," Sala proudly said.
Sala said he hopes that through this program the inmates will become productive and better prepared by the time they will be out of jail and go back to their respective communities.
District Attorney Pacifico Cimafranca of the Public Attroney's Office (PAO), on the other hand, lauded Sala for having a heart for the inmates.
"The person who initiated these projects is resourceful and creative and who has the heart for the inmates," Cimafranca said.
Cimafranca encouraged the inmates to strongly support the projects so that their life will not be wasted while they are inside the jail.
ZDS backs healthy organic farming
By Nonoy E. Lacson
PAGADIAN CITY – In an effort to promote healthy living and preservation of the environment, the provincial government of Zamboanga del Sur (ZDS) has established the Zamboanga del Sur Provincial College and Center for Organic Farming in an aim to promote organic farming in the province.
Through the initiative of Zamboanga del Sur Governor Antonio "Tony" Cerilles, the Zamboanga del Sur Provincial College and Center for Organic Farming was established in Aurora town and is already in full operation.
According to Cerilles, the center's operation is anchored on the Organic Agriculture Program of the Department of Agriculture (DA) under Republic Act (RA) 10068 or the Organic Act of 2010.
Cerilles said that organic farming promotes fishery, poultry, livestock production, and propagation of vegetables without the use of synthetic chemicals like pesticides, fertilizers, and other agricultural growing aids.
He said that a considerable portion of the center was allocated for planting organic vegetables; a field for organic rice farming; fishery, poultry and livestock production; cassava and corn gardens; an orchard for organic fruit trees; and even a garden for ornamental plant production.
While the remaining area hosts the Zamboanga del Sur Provincial College and the Center for Organic Farming, according to supervising agriculturist Arlene Zacal, who is in-charge of the facility.
She said that products harvested from the center are proven to be safe for consumption, rich in vitamins, and disease-free – the key factors in promoting healthy living.
Cerilles said that the provincial government is enthusiastically promoting organic farming, particularly to the farmers engaged in rice production, and expressed hope that in the next Agri-Pinoy Awards, the province can already present a full organic rice harvest. The center aims to provide the students with a hands-on experience to supplement their knowledge. According to Dr. Rino Soria, D.V.M., head of the Livestock Production Group, said the center was established by Cerilles purposely to provide the students enrolled in Animal Husbandry or Animal Science courses to undertake actual procedures, like how to raise swine, among others, and not merely concentrate on written procedures.
Soria said the center will also offer other short courses on agriculture like organic vegetable production, poultry and swine production, and other related subjects.
It was learned that these short courses, which will be accredited by the Technical Education and Skills Development Authority (TESDA), will provide agricultural knowledge to individuals who had graduated from high school and could not proceed with their college education, including those that have reached college but could not afford to complete their respective courses, and the out-of-school youth.
Cerilles said that the youth is the target of the provincial government to directly benefit under the program.
For his part, provincial administrator Taton Padayhag said that a considerable number of farmers in the province had started accepting the concept of organic farming, and on several occasions, visited the center.
"The whole world is advocating organic farming, and if we only absorb it in ourselves, we can really see the goodness of this program," an agriculturist in the province said.
Protesters barricade on Pagadian airport runway
By James Annjo Salomon (Rappler.com)
PAGADIAN CITY, Philippines - Heirs of Datu Lucas Taug Boto camped out and barricaded along the runway of Pagadian National Airport to demand compensaton for their land, causing the cancellation and diversion of flights from Manila and Cebu.
Several Cebu Pacific and PAL Express flights were either cancelled or diverted to another nearby airport. Cebu Pacific issued an advisory, giving the passengers up to 30 days to rebook or reroute their trips without penalties.
Airport manager Jose Bodiongan hinted at temporarily halting airport operations to ensure passenger safety.
Meanwhile, Pagadian Mayor Samuel Co is in talks with Department of Transportation and Communications (DOTC) Sec Joseph Abaya and Department of the Interior and Local Government (DILG) Sec Mar Roxas to resolve the problem.
Ancestral Domain
Bai Sominal Taug, one of the owners who led the protest, said it was the best way to demand the government to pay for their land where the runway stretches.
In 1997, the government expropriated 3 hectares of the land as part of the Asian Development Bank (ADB) Pagadian Airport Development Project.
The claimants took the case to the court after two years of not receiving compensation. The DOTC allegedly failed to pay P8 million as compensation for the expropriated land.
After 13 years of legal battle, Judge Edilberto Absin of the Pagadian RTC Branch 18 ruled that the family of Taug-Boto is the legitimate owner of the land.
Kins of Datu Lucas Taug Boto repeatedly stressed the protesters would not vacate the runway until the government pays them.
DA TOT graduates to help boost rice self sufficiency in ZamPen
By Alma L. Tingcang (FPG/ALT/Inelin Cabiguin/DA9/PIA9)
PAGADIAN CITY - Some 32 graduates of the Department of Agriculture's (DA) 3rd batch season-long Training of Trainers (TOT) on Palay Check for farmers/irrigators association were recently confirmed by Regional Executive Director (RED) Eduardo B. Holoyohoy in a simple ceremony held at Casa Emsa, Airport Road, Tiguma this city.
Gianipa A. Manupac, TOT adviser and facilitator presented the graduates to RED Holoyohoy who encouraged the farmers to work hand in hand with the government to achieve rice self-sufficiency in the region. In response, "Sapat na Bigas, kaya ng Pinas" was chorused by the graduates.
"The DA is committed to keep pace with the agricultural needs and progress of Filipino farmers that will make them profitable and also to create an income-generating rice granary throughout the year," Holoyohoy said.
The TOT program for Palay Check is part of DA's efforts to enhance the knowledge of rice farmers and irrigators to minimize the cost of farm inputs by maximizing the use of available resources and minimizing the big gap of the harvests in terms of yield from one cropping to another.
In consonance with the observance of the National Year of Rice (NYR 2013), DA is advocating for responsible rice consumption enjoining the public, producers, and policy makers to work hand in hand in achieving its goal for rice self-sufficiency.
"We are eating more rice than other food groups when rice and other grains should only be one-fourth of our plate meal. We restrict our energy source too much to rice," said Regional Rice Action Officer Winifreda P. Jose.
Jose presented the Panatang Makapalay (Pledge for Rice) in driving consumers to save rice with emphases on responsible rice consumption such as cooking rice correctly, preparing and taking just enough to minimize waste, to value every grain, and to acknowledge the efforts of the farmers.
"For each grain saved, a life is saved. This line elevates the status of the farmers not only as rice producers but also as life savers, giving life to the nation. Ang mga mag-uuma mao ang dugo nga naglatay sa nasud (The farmers are the lifeblood of the nation), provincial coordinator, Jose Agad Jr. said.
The program ended with the distribution of special awards and certificates in recognition of the efforts of the farmers and irrigators for successfully completing the four-month season–long training.
By Claro A. Lanipa (PIA9)
PAGADIAN CITY – In his recent visit here, Health Secretary Enrique Ona urged Mayor Samuel Co to list down all poor families that were not included in the National Housing Targeting System (NHTS) survey of the Department of Social Welfare and Development (DSWD) so that they will be enrolled in the government's social insurance. "This is what I asked so that all poor Filipinos especially here in Mindanao and even here in Zamboanga del Sur can be enrolled in PhilHealth," Sec. Ona pointed out.
Sec. Ona was the guest of honor and speaker during the 76th Founding Anniversary of the city of Pagadian last March 26.
He said when he was appointed as secretary of health, the first thing he recommended to President Benigno S. Aquino III was to make sure that we include the poorest of the poor in the social insurance, which we now call "PhilHealth."
"Indeed, during our first year of implementation President Aquino made it possible to enroll 5.2 million families/households or about 8.5 million individuals in Philhealth," Ona said.
"So, what we are doing today is improving our hospitals, rural health units, district hospitals and even our barangay health stations," Ona reported.
He added that last year including this year the national government has allocated P12.5 billion to enroll the poor families in the country in PhilHealth. "And with the passage of 'sin tax' we will be able to enroll almost the same number of poor families in the succeeding years," Ona said.
He reported further, that the national government has allocated for Zamboanga del Sur and Pagadian City for the improvement of health facilities as follows: P55 million and another P45 million through the European Communities for 2010; P20 million for the Zamboanga del Sur Medical Center (ZSMC) and P164 million for the regional hospital in Margosatubig town for 2011; P39.3 million for the rural health units and another P15 million for the ZSMC for 2012; and for this year P96 million and P70 million for the rural health units and ZSMC, respectively.
Pagadian is Secretary Ona's hometown.
GSIS reopens Educational Assistance Program
By Alma L. Tingcang (PIA9)
PAGADIAN CITY - The Government Service Insurance System (GSIS) has started to reopen its educational assistance window yesterday for all GSIS active members who did not avail of the 2012 GSIS Educational Assistance Program.
In a press statement, GSIS President and General Manager Robert G. Vergara said, "Parents are hard-pressed on schooling costs at this time of the year. Under the educational aid program, GSIS lends a helping hand to members by defraying their children's education expenses."
Leoncito S. Manuel, GSIS branch head here, said the loan carries a 6% interest rate and does not require any approval from the employer. Active members, regardless of salary grade, may apply for the financial aid amounting to P4 thousand.
He said a member will start paying a P20 monthly amortization three months after the loan is granted.
It can be recalled that GSIS launched the new loan program last year, immediately after the Labor Day announcement of President Benigno C. Aquino III, directing both GSIS and SSS to establish an educational assistance fund for their stakeholders.
Under the program, GSIS has released over P2.45 billion to more than 600,000 state workers who availed themselves of the educational loan.
The pension fund also recently opened 200 slots under the GSIS Scholarship Program for academic year 2013-2014. Government employees with salary grade 24 (earning approximately P50 thousand) or below may nominate their children to the program, if they are incoming freshmen in any university or college accredited by the Commission on Higher Education (CHED). A GSIS scholar is entitled to tuition and miscellaneous fees not exceeding P20,000 and a monthly stipend of P2,000. Loan application forms may be obtained from any GSIS office and/or downloaded from the GSIS website: www.gsis.gov.ph.
Parolees, probationers undergo fire prevention seminar
By Gideon C. Corgue (PIA9)
PAGADIAN CITY – As part of the Parole and Probation Administration's (PPA) rehabilitation program, a seminar on fire prevention was conducted recently for parolees and probationers at Balangasan gym here.
Supervising Parole and Probation Officer Jocelyn Bael said almost 50 parolees and probationers had attended the seminar which aimed to provide them with the knowledge and skills on fire prevention.
Bael said the agency has included the seminar in its regular programs for the parolees and probationers to become productive and socially responsible members of the community.
The PPA chief said: "Since we Filipinos used to observe fire prevention every month of March, we would like our clients to be actively involved in community service."
"With the lesson they learned during the seminar, they would know exactly on what to do especially in helping firemen on how to prevent the occurrence of fire in their respective communities," Bael pointed out.
Since everyone is not spared from fire, Bael said, her clients should be ready at all times to render service to the community.
Bael invited speakers from the Bureau of Fire Protection (BFP) to give lecture on fire safety.
Fire Officer 3 Perlito Bustamante lectured on the behavior, characteristics and types of fire and fire prevention tips while Fire Officer 3 Nellby Racho gave tips on how to operate fire extinguishers.
Bael also disclosed that aside from the fire prevention seminar, PPA also conducted a forum on women which was attended by its clients and mothers.
In said forum, Bael gave lecture on the promotion and protection of women's rights. The activity was also a part of the agency's rehabilitation program.
Freed Australian hostage unlikely to file charges vs Sayyaf
(Mindanao Examiner)
PAGADIAN CITY (Mindanao Examiner / Apr. 1, 2013) – Freed Abu Sayyaf hostage, Australian adventurer Warren Rodwell, is unlikely to pursue criminal charges against his kidnappers despite earlier statement by Philippine authorities.
Rodwell, 54, went to the Department of Justice on Monday to sign his affidavit of abduction, but State Prosecutor Aristotle Reyes said the Sydney man has no plans of filing charges against the al-Qaeda-linked Abu Sayyaf group, according to a report by television giant GMA News.
"The purpose of the affidavit is for the processing of the investigation of the case...so far, Rodwell has not decided whether to press charges (against his abductors), but (his sworn) statement can be used by the PNP to pursue a complaint," GMA quoted Reyes as saying.
PNP refers to the Philippine National Police.
Rodwell has evaded the Philippine press and would not talk to journalists who covered his arrival at the Department of Justice.
Rodwell - kidnapped on December 2011 from his seaside house in Ipil town in Zamboanga del Sur province by gunmen who posed as policemen - was freed on March 2 after his Filipino wife, Miraflor Gutang paid P4 million ransom to the Abu Sayyaf, which originally demanded $2 million.
Gutang claimed that she herself raised the money by selling off their house and vehicle and water refilling business in Zamboanga del Sur province, but her story raised more doubts because she had previously accused Rodwell of physical abuse and abandoned him days before he was kidnapped in their seaside house in Ipil town in Zamboanga Sibugay province.
Rodwell married the Filipino woman in June 2011 after they met on the internet. Gutang's fantastic claim of herself raising the ransom was far from her previous statement following Rodwell's kidnapping in which she said in a radio interview that "whoever had kidnapped my husband, he is not rich. Return him to us and please don't hurt him. My husband is ill."
General Ricardo Rainier Cruz III, commander of the 1st Infantry Division, said the ransom received by the Abu Sayyaf would further threaten peace and security in the Muslim province, saying the terrorist group would likely to use the money to purchase illegal weapons and fund kidnappings and terrorism in Basilan and probably other parts of Mindanao.
"We are worried about this situation now because the Abu Sayyaf may use the ransom to fund terror activities and kidnappings and endangering civilian lives," he told the regional newspaper Mindanao Examiner.
Gutang now lives with her parents – her father works as a farmer and mother, a housewife – in a modest house in Naga town. Both parents claimed Gutang was a battered wife. She even filed police reports several times claiming she was allegedly assaulted by Rodwell, and police said that she was also planning to file charges against her husband with the Australian embassy in Manila.
Rodwell's sister Denise and his brother Wayne, who flew to Manila from Australia to be reunited with the freed adventurer, did not meet with Gutang.
President Benigno Aquino has ordered an investigation into the payment of ransom to the terrorist group, saying, he has not seen any reports on the Rodwell case. "I haven't seen a report from the concerned (authorities, the) PNP anti-kidnapping group and others," he said.
Aquino said the government has a strict no-ransom policy. "We don't negotiate with terrorists," he said.
There were suspicion the ransom money either came from Rodwell's family in Australia or from the Australian government and only used Gutang as a cover to justify the payment to the terrorist group, blamed for many kidnappings and bombings in the southern Philippines.