Template:Boss01
Jump to navigation
Jump to search
→ → Go back HOME to Zamboanga: the Portal to the Philippines.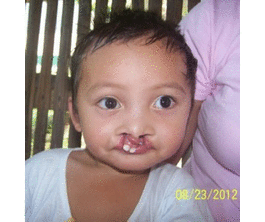 In as few as 45 minutes a child or anyone can be saved from a lifetime of pain, shame and isolation. You can give them a chance to go to school, make friends and have a bright future. For as little as 100 pesos you can help provide a surgery for a child suffering from a cleft palate or cleft lip(harelip).
One act of random kindness at a time. Visit our website: B.O.S.S.