Sulu, Philippines
Jump to navigation
Jump to search
List of 19 Municipalities in the Sulu province within Region XV - BARMM in the Republic of The Philippines
Banguingui (formerly Tongkil) • Hadji Panglima Tahil (Marunggas) • Indanan • Jolo (Capital) • Kalingalan Caluang • Lugus • Luuk • Maimbung • Old Panamao • Omar • Pandami • Panglima Estino (New Panamao) • Pangutaran • Parang • Pata • Patikul • Siasi • Talipao • Tapul
Cities in the Province of Sulu: NONE
---
A | B | C | D | E | F | G | H | I | J | K | L | M | N | O | P | Q | R | S | T | U | V | W | X | Y | Z
Create Name's page
---
Regions | Philippine Provinces | Philippine Cities | Municipalities | Barangays | High School Reunions
---
List of the 17 Regions in the Philippines
National - Capital Region ● I - Ilocos ● II - Cagayan ● III - C. Luzon ● IV-A - Calabarzon ● IV-B - Mimaropa ● V - Bicol ● VI - W. Visayas ● VII - C. Visayas ● VIII - E. Visayas ● IX - Zamboanga ● X - N. Mindanao ● XI - Davao ● XII - Soccsksargen ● XIII - Caraga ● XIV - CAR ● XV - BARMM
---


Seal of the Province of Sulu
Interactive Google Satellite Map of the Province of Sulu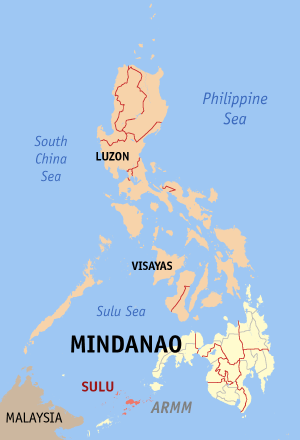 Sulu Province within The Philippines


Provincial Capitol of Sulu
Dietary supplement is a product that contains vitamins, minerals, herbs or other botanicals, amino acids, enzymes, and/or other ingredients intended to supplement the diet. The U.S. Food and Drug Administration has special labeling requirements for dietary supplements and treats them as foods, not drugs.
---
---
Manufacturers and distributors of dietary supplements and dietary ingredients are prohibited from marketing products that are adulterated or misbranded. That means that these firms are responsible for evaluating the safety and labeling of their products before marketing to ensure that they meet all the requirements of DSHEA and FDA regulations.
Wars of ancient history were about possessions, territory, power, control, family, betrayal, lover's quarrel, politics and sometimes religion.
But we are in the Modern era and supposedly more educated and enlightened .
Think about this. Don't just brush off these questions.
Why is RELIGION still involved in WARS? Isn't religion supposed to be about PEACE?
Ask yourself; What religion always campaign to have its religious laws be accepted as government laws, always involved in wars and consistently causing WARS, yet insists that it's a religion of peace?
WHY??
There are only two kinds of people who teach tolerance:
The Bullies. They want you to tolerate them so they can continue to maliciously deprive you. Do not believe these bullies teaching tolerance, saying that it's the path to prevent hatred and prejudice.
The victims who are waiting for the right moment to retaliate. They can't win yet, so they tolerate.
Province of Sulu, Philippines
Geography of Sulu, Philippines
The province consists of over 400 scattered, and almost isolated, islands, stretching from the tip of Zamboanga Peninsula southwestward towards Borneo. It forms one of the three southerly connections of the Philippines with Borneo.
Climate: The Sulu Archipelago is outside of the typhoon belt, and its climate is mostly warm, moist humidity, but precipitation is constant throughout the year. February is considered the coldest month, while May to August are the hottest with a mean relative humidity of 86% (one of the hottest in the country), and January to April is considered the dry period with a monthly average of 7 to 9 inches of rainfall. The mean annual temperature is 26 degrees centigrade, and the maximum is 27 degrees centigrade.
Location of Sulu, Philippines
The Sulu Archipelago is the southernmost tip of The Philippines. It straddles both marine-rich Sulu Sea to the North and Celebes Sea to the South, and Borneo to the West.
History of Sulu, Philippines
Brief history: Inhabiting the shores and coast of the many islands which constitute the Sulu Archipelago, the people of this Philippine province historically take to a seafaring way of life. Long before Miguel Lopez de Legaspi of colonial Spain colonized Cebu in the early 1500s, foreign sea traders were already familiar with the busy waters of the Sulu Archipelago. When Manila and Cebu were still building their humble settlements, Jolo Island's capital of Jolo was already a busy city, being one of the most important trading center in the Philippines with growing trade between its inhabitants and the Chinese merchants.
The early population of the archipelago had been influenced by the introduction of Islam toward the end of the fourteenth century by three historic men named Makdum, Raja Baginda, and Abu Bakr.
The Sultanate of the Sulu Archipelago began to rise as a system of government in those days, with Raja Baginda being its first supreme ruler. Abu Bakr succeeded him afterwards, firmly establishing Mohammedanism and effected governmental reforms.
The presence of foreign forces in the Sulu islands brought about several conflicts that caused the fall of the first organized state in early Philippines. For 300 years, beginning from the 16th century, the Suluans, as the people of the Sulu Archipelago are called, fought all alien forces that had attempted to dominate them and change their way of life.
The first armed conflict staged by the Suluans was against the Spaniards, around 1578, when Captain Esteban Rodriguez de Figueroa conducted an expedition against the Muslims. The "Moros," as the Spaniards liked to call them (relic of the Moors' 900-year conquest of Spain), retaliated by pillaging the coastal towns in Visayas and Luzon under Spanish control.
This Muslim hostility caused the Spanish government to send at least five military expeditions to Jolo for punitive retaliation. The fourth expedition, led by Governor-General Corcuera in 1638, resulted in the first Spanish occupation of Jolo. The fighting, which lasted for three and a half months, forced the Suluans to flee their capital. Corcurera occupied the town, reconstructed its forts, and left a Spanish garrison behind. However, in 1646, this garrison was recalled to Manila and Jolo was thereby abandoned.
During the nineteenth century, the Spanish made a second occupation of Jolo. Spain eventually evacuated Jolo and the Sulu Archipelago for good in May 1899, and turned over the local government to the Suluans. Foreign domination of the archipelago continued during World War II when the Japanese occupied the Philippines. These short anecdotes of the area's history have made the Sulu Archipelago what it is today.
Nowadays, with more Suluans being educated by the government school system, the normal reaction of fierce resistance to anything foreign has given way to an attitude of understanding and compromise, resulting in a mix of the old and new, a cornucopia of the east and west influence. This peaceful coexistence has been immortalized in the province's official emblem, where the Cross-symbols of Christianity harmoniously blends in with the Crescent & Star, symbolizing the Islamic faith.
People of Sulu, Philippines
The principal dialect of the natives of the Sulu Archipelago is Tausog, a Muslim dialect. The rest speak Samal, Cebuano, Chavacano, Tagalog, and other Philippine dialects. English is also widely spoken.
Local Government Unit LGU of Sulu, Philippines
Elected officials of Sulu for the term of 2010-2013
---
Elected officials of Sulu for the term of 2007-2010
Businesses in Sulu, Philippines
We invite you to list your business located in Sulu.
Give your business a good description. Add your address and contact number if available.

Resorts, restaurants, pension houses, or hotels are welcome to be listed here.
Bakery, Mechanical Shop, Bicycle Shop, Tailor shops can be listed here.
If you have a pharmacy or gas station, it can be listed here too.
Hardware stores, Agrivets, salon, spas, etc. are welcome to be listed.

We do not allow external links exept for our sponsors zamboanga.com and maletsky.com. If you have an external site for your business you may not link to it in Z-Wiki but you can point to it. e.g. list it like this: www.my??business.com - this tells the people of your website but it does not link to it.
Businesses in Sulu

The name of your business, address, phone number
Philippine Cycling is about cycling in the Philippnes. Philippine Cycling helps promote bike races, cycling clubs, bicycle tours, and the development of bicycle trails. Activities are coordinated with bike shops and cycling clubs throughout the Philippines to promote the fun of riding bikes. Philippine Cycling will be coordinating events with tour of Luzon, Visayas and Mindanao. Road biking and mountain bikings will be promoted by Philippine Cycling.
Real Estate or Properties for Sale or lease in Sulu, Philippines
If you have real estate property, whether its commercial, residential, farm land, or just an empty lot in Sulu, you can list that property for free.
Click to VIEW, EDIT or ADD Realty Listings.
You can list your House and lot or farm land for sale or lease for free here.
If you are a real estate developer, you can list your subdivision, condominiums, high rises, apartment complexes, shopping strips or malls, open market developments here for Free.
Churches, Mosques, or Places of Worship in Sulu, Philippines
The name of your church, mosque, or place of worship can be listed here. We can even provide you with a free webpage for you. We can help you.
Schools in Sulu, Philippines
The name of your school in Sulu can be listed here. You can list it like this:
Name of School. Private or Public. It can be an elementary school, high school, college.

Address of your school
Telephone Number
Principal of the school
You can also create a webpage for your school. We can help you.
Economy of Sulu, Philippines
The Sulu Archipelago is, surprisingly, a progressive province for income standards. While there is an absence of natural mineral deposits, the area nevertheless abounds with valuable timber resource. Lying outside the typhoon belt, the archipelago is blessed with a year-round bounty of harvests from the land and the surrounding seas.
Due to the character of soil and climate, the province of Sulu grows greater variety of products than any other part of the country. In addition to all the crops of the islands, which consist mostly of abaca, coconut, and fruits like oranges, lanzones, and jacks, other fruits that do not grow in the northern islands of The Philippines are harvested here, such as the mangosteen and durian.
Fishing is the most important area industry. Trepang and pearls are extensively harvested from the area's rich waters. Sea turtles and fish of all kinds are also caught. Unfortunately, most of the fishing industry has gone into the hands of the Chinese and Japanese.
When the Suluans take a break from their fishing activity, they engage in boat-building and mat weaving. The people have learned how to produce beautiful trays and combs out of turtle shells. Additionally, technology has taught them to preserve the durian and mangosteen fruits. Overall, the Sulu Archipelago has industries such as boat building, mat weaving, coffee processing, and fruit preservation (durian and mangosteen).
Natural Resources of Sulu, Philippines
This page needs some articles about the natural resources of Sulu. Where does the energy source of this city come from? Are there any mining industries? Rivers and tributaries are part of the natural resources.
Tourists Attractions of Sulu, Philippines
Historical Points of interest:
Walled City – Jolo Island's walled city is the smallest in the world. Here is located the historic brick walls of Jolo that now crumble due to age, neglect, and decay. All around, there are evidence of Jolo´s historic and continuous strife. At the entrance of the city are four ancient gates which were once used as watchtowers, and several visible, yet symbolic, mounds that represent public graves of fallen Spanish and American soldiers who died from conflict against the fiercely independent Muslim warriors.
Provincial Capitol – It was constructed during the administration of Governor Murphy Sangkula. This is also considered one of Jolo´s main tourist attractions because of its beautiful Moorish-inspired architectural design.
Port Asturias - Located .85 km away from the town center of Jolo.
American Calvary Monument - It is by far the only existing museum of its kind in the Sulu Archipelago. It is located a little more than 1 km. from the central town of Jolo.
Beaches:
Maubo Beach - It boasts of at least 1 km of powder-white sand, and is frequented by the local citizenry due to its public accessibility.
Tandu Beach - Located just 2 kms. away from the Jolo town center, it is also a beautiful white sand beach.
Tadjung Beach - Another white sandy beach just 3 kms. away from the Jolo town proper.
Special Tourist Interest:
Pearl Farm at Marungas Island - It can be reached by a 30-minute pump boat (motorized outrigger canoe) ride from the island of Jolo. The Sulu Sea is dotted with coral reefs and can provide some of the world's best dive spots for those seeking the ultimate in underwater beauty and adventure. At least half of the world's known sea shell species are found in the immensely rich marine waters of the Sulu Sea.
Tubbataja Reef - is the best-known dive site in the Sulu Sea, drawing divers from all over the world. Philippine dive books and diving experts claim that diving here is a wonderful experience due to the rich marine life that abounds in the reef. Snappers, sweet lips, groupers, angelfish and morays can be found amid huge fan corals and sponges. Large schools of barracudas, jacks, rainbow runners and surgeons pass by while schools of tuna race about. Most divers use Puerto Princessa in Palawan as their jump-off point. The most experienced dive cruise vessels are docked here.
How to get there: Jolo Island and its capital of Jolo is the gateway to the islands of the Sulu Archipelago. Three commercial flights are available daily from Zamboanga City.
Festivals, Fiestas and Traditions of Sulu, Philippines
Jolo Town Fiesta
Hariraya Puasa - A religious Muslim holiday.
Hariraya Hadji - A religious Muslim holiday.
Amon Jaded - A religious Muslim holiday.
Philippine News
Updated: May 28, 2022
C. Visayas cops urged to follow PNP rules vs. TikTok.
CEBU CITY – Police Regional Office 7 (Central Visayas) Chief Roque Eduardo Vega on Friday warned police personnel found violating the directives on TikTok that they would face sanctions. Vega issued the warning to reiterate his position on police officers using and posting TikTok videos while in their uniform and on duty, citing the directive issued by the Philippine National Police (PNP) against posting short videos on this social media.
---
Antique food draws crowd in cultural fair
SAN JOSE DE BUENAVISTA, Antique – Tourists flocking to a mall in Iloilo City for "Fiestas in the City", which aims to promote culture and tourism in the new normal, are always drawn to the food section. Antique Provincial Tourism and Cultural Affairs Officer Juan Carlos Perlas, in an interview on Friday during the "Antique Day", said aside from the sites, guests come back for the gastronomic experience.
Source: "PNA.GOV.PH"
---
---
Sports News: updated 11/10/21
Kaya Iloilo sweeps Group B in Copa '21
MANILA – Kaya Iloilo pipped Mendiola with a 6-0 beating on Wednesday night to complete a sweep of Group B action in the Copa Paulino Alcantara at the PFF National Training Centre in Carmona.
A Jovin Bedic brace in the first half set the tone for the inaugural tournament champ even as the club netted three goals in each of the two halves to seal the top seed in its group ahead of the semifinals next week.
Bedic capitalized on an erroneous Mendiola attempt to keep the ball out of his reach and quickly raced inside the penalty box to open the scoring for Kaya Iloilo in the 11th minute.
PNA
Your Story about Sulu, Philippines
Tell your story about Sulu. You can talk about the good things in Sulu or simply talk about the past. You can talk about the eco-system of Sulu. What is the local LGU doing about the preservation of your natural resources The topic can start here and once it gets bigger it can have a page of its own in Z-Wiki. It's all up to you.
ARMM holds cultural festivity for peace and unity
Monday, November 21, 2011
By PIA Press Release

ISABELA CITY, Basilan, Nov 21 (PIA) –- The contingent from the island province of Sulu bagged once again this year's top prize as five cultural ensembles representing the different component provinces of the Autonomous Region in Muslim Mindanao (ARMM) faced off last Nov 16 night's showdown of cultural presentation hosted by the Bureau on Cultural Heritage (BCH)-ARMM. Lawyer Ashrafia Aimee Biruar, BCH-ARMM executive director, said the showdown, dubbed as the "2011 Cultural Festival for Peace and Unity", was again a celebration of the diverse and vibrant culture of people in the ARMM. The Bureau of Public Information disclosed that Biruar was hopeful to make this year's competition more meaningful by underscoring the peace and unity campaign of the present ARMM administration. The theme is also in anticipation of the forthcoming celebration of the Mindanao week of peace next week, Biruar added. For the second consecutive year, the contingent from Sulu emerged as the top winner closely followed by Maguindanao on second, Tawi-Tawi on third, Lanao del Sur on fourth, and Basilan on fifth. Biruar thanked the different ARMM line agencies for contributing to the success of the cultural festival. Line agencies were divided among the five provinces to provide necessary support to the cultural ensemble from the particular province assigned to them. The cultural showdown is among the activities in the 22nd founding anniversary celebration of the ARMM. (JPA/BPI-ARMM/RVC-PIA9 ZBST)
Photo Gallery of Sulu, Philippines
Upload You pictures about Sulu, Philippines