Register as a User. If already registered LOG IN. Help this community by editing pages or by UPLOADING PICTURES.
Palawan Province, Philippines
Jump to navigation
Jump to search
Province of Palawan, Philippines

Palawan has 23 Municipalities and 1 City, and 433 barangays. The barangays of Palawan are listed within each municipality and city. Each barangay, municipality, and city has an interactive webpage of its own.
Palawan Population (as of 2015 census) = 849,469 (excluding CITY OF PUERTO PRINCESA @ 255,116)
Palawan Registered Voters as of (2010) = 406,945
Palawan Population (as of Aug 1, 2007) = 682,152
Land Area (as of 2007, in hectares) = ?
Palawan is a 1st class province.
The Palawan is an island province in Region IV-B - (MIMAROPA).
Capital of the province is Puerto Princesa City
---
Philippines News: August 30, 2019 -- Philippines upholds the religion of Islam : PRESIDENT Rodrigo Duterte has signed Republic Act (RA) 11439 that allows the establishment of Islamic banks in the country in an effort to create opportunities for greater financial inclusion, especially for the "underserved" Muslim population. (Again the Philippines puts the religion of Islam above all). .... More
List of Municipalities of Palawan Province within Region IV-B(Mimaropa) in the Republic of The Philippines
Aborlan | Agutaya | Araceli | Balabac | Bataraza | Brooke's Point | Busuanga | Cagayancillo | Coron | Culion | Cuyo | Dumaran | El Nido | Kalayaan | Linapacan | Magsaysay | Narra | Quezon | Rizal | Roxas | San Vicente | Sofronio Española | Taytay
Cities in the Province of Palawan: Puerto Princesa City (Capital)
List of the 17 Regions in the Philippines
National - Capital Region ● I - Ilocos ● II - Cagayan ● III - C. Luzon ● IV-A - Calabarzon ● IV-B - Mimaropa ● V - Bicol ● VI - W. Visayas ● VII - C. Visayas ● VIII - E. Visayas ● IX - Zamboanga ● X - N. Mindanao ● XI - Davao ● XII - Soccsksargen ● XIII - Caraga ● XIV - CAR ● XV - ARMM
Regions | Philippine Provinces | Philippine Cities | Municipalities | Barangays | High School Reunions
---
A | B | C | D | E | F | G | H | I | J | K | L | M | N | O | P | Q | R | S | T | U | V | W | X | Y | Z
Create Name's page
Philippines, is the only country in the world which is 85% Catholic that created FIVE(5) national laws "favoring", "respecting" and "financing" the religion of ISLAM.
Then made it unlawful to finance all other religions.
The only country in the world that has a government commission that caters to Muslims only, for the hajj, for madrasas, and the spread of Islam at government's expense PAID by the taxes of Non-Muslims.
---
Guaranteed one senator to represent Region IV-B (Mimaropa) and its provinces, cities/municipalities and barangays.

Seal of Palawan
AdrenoBoost™ - For Adrenal Gland Functioning

Promotes healthy adrenal gland functioning and hormone balance
Maintains cortisol levels already within healthy limits
Promotes energy levels, alertness and stamina
Helps the body adapt to everyday stressors and adrenal fatigue

Maintains blood sugar levels already within healthy limits
Maintains blood pressure already within healthy limits
Supports healthy circulation, sleep patterns and immunity
Astragalus as one of the main ingredients of AdrenoBoost™
Interactive Google Satellite Map of Palawan Province, Philippines

Map locator of Palawan

Map of Palawan Island

Provincial Capitol of Palawan

Provincial Capitol of Palawan
We are non-political, non-religious, and not affiliated with any special interest groups.
---
---
How to get the best out of the Malunggay
Moringa (Malungay) leaves compared to common foods
Values per 100gm. edible portion

| Nutrient | Moringa Leaves | Other Foods |
| --- | --- | --- |
| Vitamin A | 6780 mcg | Carrots: 1890 mcg |
| Vitamin C | 220 mg | Oranges: 30 mg |
| Calcium | 440 mg | Cow's milk: 120 mg |
| Potassium | 259 mg | Bananas: 88 mg |
| Protein | 6.7 gm | Cow's milk: 3.2 gm |
Undergroud River in Palawan
Underground river in Pureto Princesa, Palawan

Baracuda Lake, Coron, Palawan

Palawan Peacock Pheasant - male

Stone islet in Coron, Palawan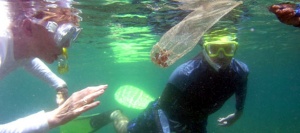 U.S. Ambassador to the Philippines Kristie A. Kenney and USAID/Philippines Environment Office Chief Daniel Moore witness the safe and sustainable collection of ornamental fish by certified Marine Aquarium Council collectors in Palawan

Pulau Palawan from Palawan Beach

Palawan beach, Sentosa

El Nido Bay Palawan

Tabon Caves

Mount Mantalingahan Palawan
Palawan is paradise, sanctuary to an amazing variety of fauna and flora found nowhere else in the world. It is blessed with incredibly awesome landscapes that astound even the most indifferent of visitors. Palawan is the country's biggest province and is composed of 1,768 islands and islets surrounded by a coral shelf with an exceptionally rich marine life. Its steeply sloped mountains are canopied by broad virgin forests. An anchor tourist destination, Palawan is one of the 7,000 times more islands that make up the Philippine archipelago. It is the perfect playground for the adventurous. Information provided by The Department of Tourism. Government of The Philippines.
The world's longest underground river system accessible to man can be found at the St. Paul National Park in the province of Palawan.
Location and Geography and bounderies of Palawan
10.0000° N, 118.8333° E - Palawan, Coordinates
Palawan is a narrow archipelago of 1,780 islands on the western border of the Philippines, with the distinction of having the highest concentration of islands and being the most sparsely populated region in the country.
Geographically, it is more remote from the other provinces in the country -in fact, some of its southern islands are closer to Malaysia than to the rest of the Philippines.
It is bounded by the South China Sea on the west and the Sulu Sea on the east. With a total land area of 1,703,075 hectares that occupies 5% of the national territory, Palawan is the country's largest province. It has an irregular coastline of almost 2,000 kilometers long, indented by numerous coves and bays. Highland and rolling terrain covered with lush forests create a cool and scenic landscape.
Its provincial limits commence with Busuanga Island, which is 45 nautical miles from Mindoro to the north, the Cuyo Group of Islands in the northeast, Cagayancillo in the East and Spratlys Islands in the west. It ends with Balabac farthest south. The southernmost tip of Balabac, the Mangsee Island, is 48.8 nautical miles from Sabah in North Borneo. Information provided by The Provincial Government of Palawan.
Cagayancillo is the easternmost point (municipality) of Palawan.
Kalayaan (spratly) is the westernmost point (municipality) of Palawan.
Information provided by The Provincial Government of Palawan.
Ancient Chinese traders and waves of migrants arrived in the Philippines by traversing land bridges between Borneo and Palawan. One Chinese author referred to these islands as Kla-ma-yan (Calamian), Palau- ye (Palawan), and Pki-nung (Busuanga). The area was described as having many lofty ridges and high ranges of cliffs. Pottery, China, and other artifacts recovered from caves and the waters off
Palawan attest to the flourishing trade between the Chinese and Malays centuries ago.
Malay settlers began arriving in Palawan in the 12th century. For some time, Malay chieftains ruled may settlements. Because of its proximity to Borneo, southern Palawan was placed under the control of the Sultanate of Borneo for more than two centuries after the arrival of the Spaniards.
In pre-colonial times, settlers lived abundantly from the fruits of the earth. They grew palay, ginger, coconut, camote, sugar, and bananas. The people also raised pigs, goats and chickens. They had fishing, farming, and hunting implements such as bamboo traps and blowguns. The local people had a dialect consisting of 18 syllables.
Spanish Rule: The Northern Calamianes Islands were the first to come under the sphere of Spanish influence and declared a province separate from the Palawan mainland. In the early 17th century, Spanish friars tried to establish missions in Cuyo, Agutaya, Taytay, and Cagayancillo but met stiff resistance from Moro communities. Towards the 18th century, Spain began to build churches enclosed by garrisons for protection against Moro raids in the towns of Cuyo, Taytay, Linapacan and Balabac. Many of these forts still exist, serving as testimonies to a colorful past. In 1749, the Sultanate of Borneo ceded southern Palawan to Spain, which then established its authority over the entire province.
At first, the territory of Palawan (or Paragua as its was called) was organized as a single province named Calamianes, with its capital in Taytay. Later, it was divided into three provinces: Castilla covering the northern section of the province with Taytay as Capital, Asturias in the southern mainland with Puerto Princesa as Capital, and Balabac Island with its capital in the town of Principe Alfonso.
American Rule: When the Spaniards left after the 1898 revolution, a new civil government was established on June 23, 1902. Provincial boundaries were revised in 1903; the name of the province was changed to Palawan, and Puerto Princesa became its capital.
The American governors who took the reins of leadership introduced reforms and programs to promote the development of the province. These included the construction of schools all over the province, the promotion of agriculture, and bringing people closer to the government.
Indigenous People
PALAWAN is home to several ethnolinguistic groups: the Tagbanua, Palaw'an, Tau't bato, and the Bataks. They live in remote villages in the mountains and coastal areas. Their ancestors are believed to have occupied the province long before Malay settlers from the Madjapahit Empire of Indonesia arrived in these islands in the latter 12th or 13th centuries. In 1962, a team of anthropologists from the National Museum led by Dr. Robert Fox unearthed fossils at Lipuun Point (now known as the Tabon Cave complex) that were classified as those of Homo Sapiens and believed to be 22,000 to 24,000 years old. With the recovery of the Tabon man fossils and other significant findings in the area , the place came to be known as the Cradle of Philippines Civilization.
Research has shown that the Tagbanua and Palaw'an are possible descendants of the Tabon Caves' inhabitants. Their Language and alphabet, practice of kaingin , and common belief in soul relatives are some of their cultural similarities.
Tagbanua tribes are found in central and Northern Palawan. They practice shifting cultivation of upland rice, which is considered a divine gift, and are known for their rice wine ritual called Pagdiwata. The cult of the dead is the key to the religious system of the Tagbanua, who also believe in countless deities found in the natural environment.
The Palaw'an belong to the large Manobo-based linguistic groups of the southern Philippines. Their original homes were located in the interior regions of South Apuruan on the West Coast and south of Abo- Abo on the East Coast.
The Batak, which means "mountain people" in Cuyuno, live in the rugged interiors of northeastern Palawan. Living close to nature, they are a peaceful and shy people. The Batak believe in nature spirits, with whom they communicate throught a babaylan or medium.
The Tau't Bato or "people of rock" is a sub-group of the Palaw'an tribe living in the Singnapan Valley in southern Palawan. They stay inside caves during the rainy season and cam out to engage in kaingin farming during dry season. The tribe is familiar with certain concepts of the market system such as wages, labor, and money.
Native- born Palaweños include the Cuyunons, Agutaynons, and Molbogs. Originally from the island town of Cuyo in northern Palawan, Cuyunons are considered an elite class. They are religious, disciplined and have a highly developed community spirit spirit. The Agutaynons practice a simpler island lifestyle, with fishing and farming as their main source of livelihood. The Molbogs, the original inhabitants of the southernmost island group of Balabac, derive their name from the word "malubog" which means turbid water. Among Palaweños, the molbogs are the ones most exposed to Islamic culture.
Elected officials of Palawan for the term of 2019-2022
Provincial Governor of Palawan: Jose "JCA" Chaves Alvarez (PDPLBN) 206,794
Provincial Vice-Governor of Palawan: Victorino Dennis Macalinao Socrates (PPP) 244,224
House Representatives of Palawan:

1st District: Congressman Franz Josef George Alvarez 131,764
2nd District: Congressman ABUEG, BENG (PPP) 112,960
3rd District: Congressman ACOSTA, KABARANGAY JR. (PPP) 72,850

First District Sangguniang Panlalawigan (Provincial Board Members):
PONCE DE LEON, DAVID (PPP) 101,399
OLA, ONSOY (PDPLBN) 98,658
ALVAREZ, JUAN ANTONIO (NUP) 98,339
ACOSTA, CHERRY PIE (PPP) 95,417
SABANDO, MARIA ANGELA (PPP) 70,736
Second District Sangguniang Panlalawigan (Provincial Board Members):
ABIOG-ONDA, SHARON (PPP) 87,941
RODRIGUEZ, JAY (PPP) 76,010
BENEDITO, CESAREO JR. (PPP) 68,843
MAMINTA, RYAN (PPP) 68,285
Third District Sangguniang Panlalawigan (Provincial Board Members):
RAMA, ALBERT (PDPLBN) 9,713
ORTEGA, JAIME (PDDS) 6,581
---
Elected officials of Palawan for the term of 2016-2019
Provincial Governor of Palawan: Jose "JCA" Chaves Alvarez
Provincial Vice-Governor of Palawan: Victorino Dennis Macalinao Socrates
House Representatives of Palawan:

1st District: Congressman Franz Josef George Alvarez
2nd District: Congressman Frederick Abueg
3rd District: Congressman Gil Acosta

First District Sangguniang Panlalawigan (Provincial Board Members):
Roseller Pineda
David Ponce De Leon
Leoncio Ola
Winston Arzaga
Cherry Pie Acosta
Second District Sangguniang Panlalawigan (Provincial Board Members):
Sharon Abiog-onda
Marivic Roxas
Eduardo Modesto Rodriguez
Sunny Batul
Third District Sangguniang Panlalawigan (Provincial Board Members):
Albert Gonzales Rama
---
Elected officials of Palawan for the term of 2013-2016
Provincial Governor of Palawan: Jose "JCA" Chaves Alvarez - NATIONALIST PEOPLES' COALITION / PARTIDONG PAGBABAGO NG PALAWAN
Provincial Vice-Governor of Palawan: Victorino Dennis Macalinao Socrates - NATIONAL UNITY PARTY/PARTIDONG PAGBABAGO NG PALAWAN
House Representatives of Palawan:

1st District: Congressman Franz Josef "Chicoy" G Espina Alvarez - NATIONAL UNITY PARTY/PARTIDONG PAGBABAGO NG PALAWAN
2nd District: Congressman ABUEG, FREDERICK - PARTIDONG PAGBABAGO NG PALAWAN
3rd District: Congressman HAGEDORN, DOUGLAS - NATIONALIST PEOPLES' COALITION

First District Sangguniang Panlalawigan (Provincial Board Members):
Pineda, Roseller Sarabia
Ola, Leoncio Nacasi
Arzaga, Winston Gabuat
Ponce De Leon, David Pagorogon
Acosta, Cherry Pie Ballesteros
Second District Sangguniang Panlalawigan (Provincial Board Members):
Roxas, Marivic Herradura
Rodriguez, Eduardo Modesto Valencia
Abiog-Onda, Sharon Quipquip
Batul, Sunny Gonzaga
Third District Sangguniang Panlalawigan (Provincial Board Members):
Rama, Albert Gonzales
---
Elected officials of Palawan for the term of 2010-2013
---
Elected officials of Palawan for the term of 2007-2010
Barangays Elected Officials of Palawan, Philippines
About Palawan
Unique to Palawan is its megadiversity. For a long time, Palawan's bountiful resources, abundant wildlife and extraordinary natural beauty are known only to the many ethnic communities that thrive in these islands and a few other daring settlers who wanted to live in unpolluted surroundings. The island-province first attracted foreign attention in the 1970's when it became a United Nations Vietnamese Refugee Center. At this time, a disturbance in Kenya also saw the transport of endangered animals from its savannas to the plains of Calauit Island. However, it was only a sea accident in 1979 that eventually led to the opening of Palawan into tourism big time.
As the story goes, a tuna line disabled a dive boat's propeller in the middle of the night forcing it to drop anchor in an inlet. The following morning, the divers woke up to an amazing scenery of skyscraping dark cliffs, thick green forest, white-sand beach, sparkling water and, rising above it, a series of magnificently sculpted jade islands. And thus was how El Nido was discovered.
Ecology awareness is at a high level throughout the province. Puerto Princesa prides itself as the cleanest city in the Philippines. To protect its megadiversity, only eco-friendly programs are adhered to by tourist establishments. And there are strict ordinances against dynamite fishing, with only net and line fishing allowed. Palawan may have opened itself to tourism but it has also taken serious efforts to preserve this last frontier.
The most beautiful place in Palawan is the isolated island of El Nido with its incredibly astonishing seascapes. El Nido is a secluded group of islands east of Puerto Princesa, Palawan's capital city, and is virtually cut off from the mainland by three bodies of water - Luzon Sea to the north, the China Sea to the east and the Sulu Sea to the west.
Towering midnight cliffs that jut thousands of feet above mirror flat emerald waters are El Nido's most distinguishing feature. This interplay of somber darkness and ethereal light provide the dramatic backdrop for several luxury resorts and dozens of moderately priced diver lodges on the islands. The black marble and limestone cliffs contain large caves with whimsical names like Cathedral Cave and Disco Cave because of their formation. Though they look like barren sheets of inhospitable rock, the cliffs actually spawn the swift, or balinsasayaw, which produces the delectable bird's nest for soups. And in some of the rock faces, yucca and talisay trees as well as wild flowering begonias do thrive in the crevices.
The town of El Nido in itself exudes a quaint charm with well-tended homes and clean streets. Many of the islands have hidden lagoons sheltered by limestone crags. Schools of fish swarm in the coral reefs, many of which are visible to the naked eye. When in season, divers often encounter the rare sea cow, or dugong.
Only small chartered planes from Manila fly tourists to the upscale resorts. Everybody else takes the sea ferry to this picturesque fishing town. Information provided by The Department of Tourism. Government of The Philippines.
Original Inhabitants of Palawan (Indigenous people)
These are some of the tribal people: Cuyonon, Calamianen, Agutaynen, Cagayanen, Tagbanua, Batak, Ken-Uy, Palaw'an, Molbog
Natural Resources of Palawan
The drought and civil strife that struck Kenya in 1977 brought some 108 African wild animals to Calauit Island. The Calauit Island Wildlife Sanctuary covers an area of 3,700 hectares and is home to both endemic and African animals. The imported giraffes, zebras, impalas, waterbucks, and gazelles, among others, have successfully bred and graze the preserve undisturbed. They share the land with endangered endemic animals like the Calamian deer, Palawan mouse deer, bear cat, leopard cat, tarsier, Palawan peacock pheasant, scaly anteater, porcupine and monitor lizard. The mangroves are home to the man-eating Philippine crocodile while offshore sea grass beds are the habitat of the rare dugong. Many endemic and migrant birds flock to the area. Safaris can be arranged with the park rangers. Modest accommodations are available for overnight stay. Information provided by The Department of Tourism. Government of The Philippines.
Protect the environment
It is sad but true that as of the year 2012 the rivers of the Philippines continue to be the #1 Sewer Systems of the Philippines.
Protect & Save the Rivers. Do not let your sewer drain into the river. Your community can be the first to initiate this project.
Build your riverbank protection with a built-in gutter system. Reforest within Ten Years - Guaranteed!
---
Let us plant more trees in every barangay in the entire Philippines. It does not make any difference if the barangay is urban, partially urban or rural; we need more trees. Trees will prevent erosion, provide oxygen, prevent green house effect, and even a place of business for the shade tree mechanic.
The Philippines is a tropical country and practically anything will grow. The DENR has the planting trees project that goes on every year. Lots of picture taking for the media. Planting trees one by one is the "human" way of doing it. This individual planting of trees is good if done to "line" the roads and highways with trees or along fences or property divisions, or if you have a plantation.
To reforest the nation of the Philippines we have to plant trees the "mother nature" way. Sow the seeds during the rainy season. Go deep into "bald" forests and plant trees by sowing seeds. If there's not enough volunteers to do this, use the military helicopters to fly over the designated areas and sow the seeds.
Guaranteed within a few years, The Philippines will be lush again. >>Read More
---
We are using our rivers as our sewer system. If you ask a Filipino, "Are the Filipinos a clean people?" The answer is an automatic, "Yes!". However, the Filipinos are suffering from the same disease or attitude as most people do, and that is the "NIMBY" disease or "NIMBY" attitude. (NIMBY) Not In My Back Yard. So it is OK to dump my garbage and sewer there. Not mine! Someone else will take care of it.
This attitude is killing our rivers. Your great-grandparents, grandparents or parents were once proud to tell the stories of how they enjoyed swimming in the river behind your house or nearby. However, you can't say the same or tell the same stories to your kids or grand kids. Why? Because your generation is killing the river.
Contact:
Secretary Roy Cimatu - since May 8, 2017
Department of Environment and Natural Resources
Visayas Avenue, Diliman, 1100 Quezon City, Philippines
+63-2-929-6626
osec@denr.gov.ph
---
We have so much water in the Philippines and yet very little to drink.
---
Instead of relying too much on Diesel fuel and Coal to generate the majority of Philippine's Electrical energy Supply, we can concentrate more on renewable and sustainable source of energy such as: Hydro Power, Solar Power, and Wind Power and thermal energy conversion. We have too many black outs.
Tourism in Palawan
Palawan presents a visual feast not only above the ground but also below it. St. Paul National Park is Palawan's most popular attraction and covers 5,349 hectares of lush forest, dark mountains, caves and white beaches. In the deep recesses of the marble and limestone peaks of Mt. St. Paul flow the Underground River, said to be the longest in the world. It is easily navigable for at least four kilometers. The caves are filled with filigree-like sculptures formed by stalagmites and stalactites. Near its mouth is a beautiful lagoon with crystal-clear water that teems with fish. Also within the park is the Monkey Trail, a series of wooden paths that winds into the forest where monkeys, squirrels, lizards and some 60 species of birds are found. The Park is inscribed in the World Heritage List.
Tabon Caves are the oldest known habitation site in Southeast Asia. It is a complex of 200 caves scattered on a 138-hectare museum site reserve, of which 33 have thus far been excavated. Seven of these caves are open to the public as a prehistoric museum where excavations have been left as they are. The caves provide Paleolithic evidence that this is where life in Palawan actually began and have yielded a woman's skull, fossilized bones and earthenware dating to as far back as 890-710 B.C. The main entrance to the caves offers a panoramic view of a white-sand fringed bay. The caves lie in the mountains of Pipuon Point in the town of Quezon.
Tubbataha Reefs National Marine Park is the country's largest marine habitat. It hosts giant manta rays, sea turtles and hundreds of reef fish species. Located at the heart of the Sulu Sea, the marine park is 33,200 hectares of coral atoll, barely emergent islets and open water, and constitutes a unique complete open ocean ecosystem. It is inscribed in the World Heritage List as "rare and superlative phenomena as well as formations, features and areas of exceptional beauty." It is located some 98 nautical miles from Puerto Princesa and is a premier diving destination. Information provided by The Provincial Government of Palawan.
Economy of Palawan
Agriculture, fisheries and aquaculture form the economic backbone of the province. Even as Palawan diversifies into other industries, the province strives to maintain its role as one of the centers for food production in the country. Major crops are palay, coconut, cashew, banana, corn, mango, edible bird's nest, and cassava. Other agricultural products include palm oil, rubber, jatropha, and, banana. In fisheries, an estimated 65 percent of Manila's total fish consumption comes from Palawan's 176 fishing grounds. Trade in dry fish and other marine products fuels the local economy in every town. There are about 53 fishing grounds which are among the richest in the country. Aquaculture include tilapia and bangus, among others as well as seaweeds, which is a growing economic activity in Agutaya, Roxas, Magsaysay, Cagayancillo, Balabac, Araceli and Dumaran. These areas have attained the critical mass for seaweeds processing based on the volume marketed raw in Cebu. There is still a vast potential for agriculture in the province, with 45 percent of its farmland remaining uncultivated. To boost the agricultural sector, the provincial government, in coordination with the Department of Agriculture provides farmers and farm cooperatives with new technologies in palay production and integrated pest management and essential farm machinery. Post-harvest facilities such as threshers, dryers, corn shellers, hand tractors and floating tillers are also available to increase farm yield. Information provided by The Provincial Government of Palawan.
If you have a job available and that job is within the Province of Palawan, Philippines, you may post it here.
Remember to be as descriptive as possible and to post your Company name, Contact person, physical address, email address and Phone number..
Post expiration of Job Application. Go ahead and Click HERE to Insert your job offer in the "Palawan Philippines, Jobs" page.
How to Improve Your Business and Livelihood
The Philippine Livelihood Program: The Philippine government provides several programs to enhance the livelihood of the Filipino people. The department of Science and Technology through its Technology Research Center (TRC) regurlarly conducts various types of hands-on and personalized training programs.
DOST - Website
UPLiFT stands for Urban Program for Livelihood Finance and Training. - Website
DSWD Pro-poor and Livelihood Programs - Website
---
Take a picture of your Business (from a Sari-Sari Store to a Mega Mall). Upload that picture here in zamboanga.com and that picture can immediately be your business webpage. It is that easy. Here are two examples of how a picture becomes the webpage of the business: FHM Garden Grill and Catering and ABC Shopping Center
Give your business a good description. Add your address and contact number if available.
Resorts, restaurants, pension houses, or hotels are welcome to be listed here.
Bakery, Mechanical Shop, Bicycle Shop, Tailor shops can be listed here.
If you have a pharmacy or gas station, it can be listed here too.
Hardware stores, Agrivets, salon, spas, etc. are welcome to be listed.
Resorts in Palawan:

El Nido Resorts - www.elnidoresorts.com

Lagen Island Resort
Miniloc Island Resort

Hospitals in Palawan

Roxas Medicare Hospital, New Barbacan (Retac), Roxas, Palawan
Aborlan Medicare Hospital
Southern Palawan Provincial Hospital
Palawan Adventist Hospital
If you have real estate property, whether its commercial, residential, farm land, or just an empty lot in Palawan, you can list that property for free.
Click to VIEW, EDIT, or ADD Realty Listings.
You can list your House and lot or farm land for sale or lease for free here.
If you are a real estate developer, you can list your subdivision, condominiums, high rises, apartment complexes, shopping strips or malls, open market developments here for Free.
Festivals and Events in Palawan
In the Philippines a fiesta is usually celebrated in barrios or barangays. It is the official holiday of the LGU, the barangay. Filipinos love fiestas. It is a time for joy and celebration. A fiesta is of Spanish origin and is usually commemorated in association with a christian patron saint. Most barangays whose population have been clustered by Muslims(Moros) and their population is more than that of the Christians, the celebration of the fiesta have been cancelled and replaced with the Hari Raya or Eid al-Fitr.
The cities or municipalities usually have yearly festivals where all the barangays participate. The cities or municipalities hold contests for the best floats in parades.
---
March 4: Balayong Festival in Puerto Princesa City

Commemoration of the city's foundation day with a series of sports, cultural and other events. Celebrated as a day for farmers, fisherfolks, traders and buyers join in the festival to promote merrymaking, singing and dancing in the streets.

March 19: KANIYOGAN FESTIVAL in Narra - Brooke's Point

"Kaniyogan" or coconut plantations abound in this town and has become an important means of sustenance for its people. The festival aims to promote the diverse products derived from the "tree of life." The celebration also features trade fairs, cultural and contemporary shows, sports activities and a beauty and brains pageant.

April Full: PAGDIWATA ARTS FESTIVAL in Roxas

Held during the week of the full moon in the month of April. Organized by Kamarikutan Kape and Art Galeri. Inspired by the Tagbanua ritual of thanksgiving, it features various art workshops such as painting using different media, sculpture, music, dance and film.

May 1-15: PANALAMINAN FESTIVAL

Commemorates the foundation of the municipality and coincides with the town fiesta. Panalaminan Festival mirrors the beautiful and bountiful convergence of eco-tourism in Northern Palawan. Roxas is also noted for silica, a mineral used in glassmaking.

May 15: MANUNGGUL FESTIVAL in Quezon

An annual celebration to foster and promote unity among the town folks.

June 14 - 18: KALABUKAY FESTIVAL in Dumaran

Celebration of the founding anniversary of the municipality of Dumaran. Kalabukay is the Cuyono word for Philippine Cockatoo or "katala," an endangered bird specie found only in the country, most of which are in Palawan. The festival is one form of promoting the conservation of the forests of Dumaran where one of the last remaining populations of Kalabukay or "katala" dwells.

June 15 - 23: BARAGATAN FESTIVAL

The provincial festival is the biggest celebration in Palawan, it is a convergence of Palaweños from 23 municipalities and city of Puerto Princesa in a celebration featuring cultural, agricultural and trade fairs, sports events and exhibits. Some of the events are float parade, Saraotan sa Dalan (streetdancing), Mutya ng Palawan, LGU Trade Fair, cultural presentations, contests and sports tournaments.

June 21: MALAGNANG FESTIVAL in San Vicente

Malagnang is a Cuyono word meaning muddy, referring to the murky soil of the town. The festival offers a glimpse of history and celebration of unrivaled ingenuity. Festival highlights are the Saraotan sa Kalugmukan or Sayawan sa Putikan (mud dancing), mud wrestling and clay sculpture-making.

June 23: FOUNDING ANNIVERSARY OF PALAWAN CIVIL GOVERNMENT

Commemorates the founding of the Palawan Civil Government with a wide array of events and programs by the Provincial Government of Palawan with the participation of the local government units and other government agencies.

August 28: PURONGITAN FESTIVAL in Coron

Soot-covered revelers perform the Ati street dance to frenzied drumbeats while shouting Viva San Agustin n this festive celebration which coincides with the feast of the town's patron saint, San Agustin.

October Last Week: PALAY FESTIVAL in Narra

A socio-cultural celebration showcasing the sights, sounds and produce of Narra. The festival culminates with the Farm-Family Month Celebration.

December First Week: KULAMBO FESTIVAL in El Nido

A mosquito net festival to drum up the campaign to eradicate malaria, participants parade around the town dressed up in outfits made out of "kulambo" or mosquito nets.

December Full Moon: PAGDIWATA

A Tagbanua ritual imploring the gods to heal the sick and also, a thanksgiving ceremony.

December The Whole Month: PASKUHAN SA KAPITOLYO

Initiated by the Provincial Government., it consists of various activities in joyful anticipation of the birth of the Savior on Christmas Day and His second coming. Paskuhan ends with the New Year countdown and fireworks display at the Provincial Capitol, Capitol Grounds, Puerto Princesa City. The major attraction of the Paskuhan is the giant Christmas animated display at the Capitol Park Square depicting different themes revolving around the yuletide season.
The name of your church, mosque, or place of worship can be listed in this community page. Take a picture of the facade of your church or place of worship and it can be posted here. We can even provide you with a free webpage. You can enter the data (story about your place of worship) here yourself, email the information or pictures to (franklin_maletsky@yahoo.com) or via Facebook.
---
FILIPINOS WAKE UP! THE TAXES YOU PAID ARE USED BY THE GOVERNMENT TO EXCLUSIVELY FINANCE THE RELIGION OF ISLAM.
Freedom of religion, yes. Equality, yes. But no favoritism.
---
---
List the Mosques or Masjid in Palawan here.

List the Catholic churches and chapels in Palawan here.

List the Methodist churches in Palawan here.

List the Iglesia Ni Cristo churches in Palawan here.

List the Seventh-day Adventist churches in Palawan here.

List the Church of Jesus Christ Latter day Saints (Mormons) churches in Palawan here.

List the Presbyterian churches in Palawan here.

List the Baptist churches in Palawan here.