Molave, Zamboanga del Sur, Launching of Project B.O.S.S.
Jump to navigation
Jump to search
→ → Go back HOME to Zamboanga: the Portal to the Philippines.
B.O.S.S. Brotherhood Operation Sweet Smile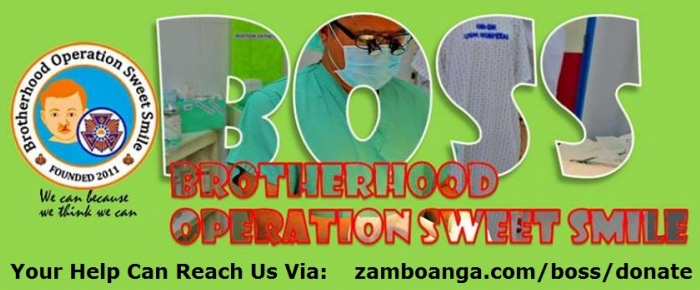 All your donations will go to project BOSS.

March 02, 2011 we launched the project in the office of Mayor Ireneo Glepa of Molave. I Had it announced by the RMN radio. I Had the ABC President involved by informing the brgy captains of such a project. Tap the churches also to disseminate the info.