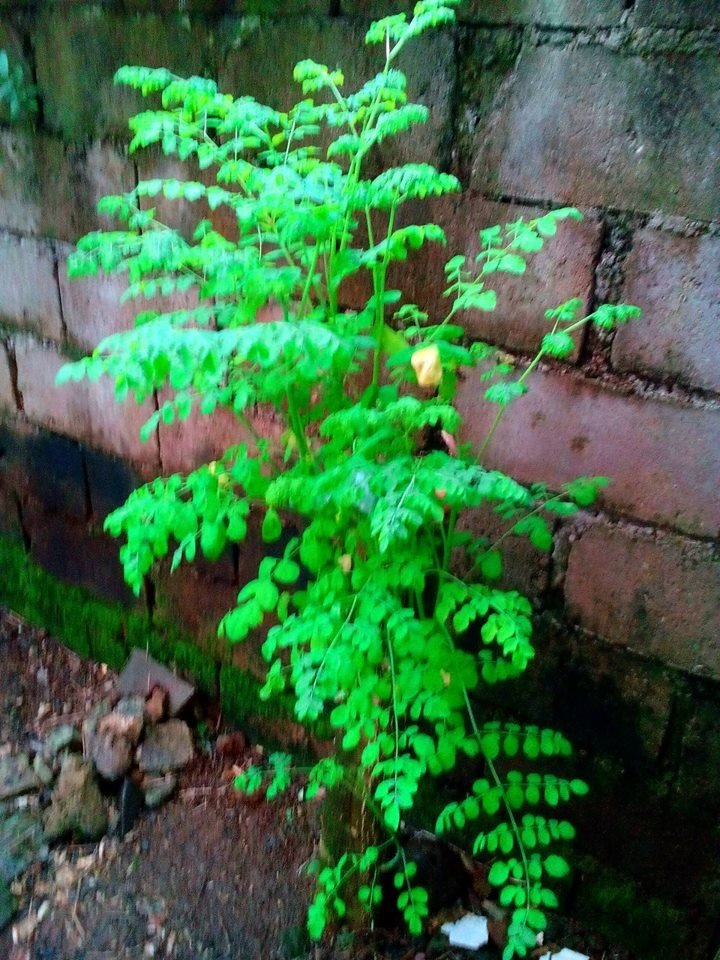 I ate malunggay – moringa every week when I was growing up in Tumaga, Zamboanga City, Philippines. In our 1.7 hectare land we grew different kinds of trees and vegetables. My mother
loved to plant the malunggay tree. You can cut the malungay tree or its branches into several pieces, stick them in the ground and they grow. Malunggay trees love to grow.
My mother would use the big branch of the malunggay/moringa as a strengthening post for our fence line. She would do this in our back property. I always wondered why she would do that. So I asked her one day, "Ma, por que ta siembra con el malunggay alli na corral?" "(Ma, why are you planting the malunggay by the fence?)". Her answer was simple.
"Para el maga con-hambre ladron ta busca gulay, no necesita mas brinca na corral." "(So the hungry thieves looking for vegetables, do not have to jump the fence)". The malunggay trees grew strong and provided us and the "outsiders" the veggies for "pescao seco" (Dried fish).
Growing up eating malunggay, I did not know the benefits or the nutrients of the leaves. I did not appreciate the tree. I would rather eat pechay, calabasa or frejoles than malunggay. Now I know that the combined nutrients of the pechay, calabasa and frejoles do not even come close to what malunggay has to offer.
Malunggay/Moringa provides the following:
46 Antioxidants
36 Anti-Inflammatory
18 Amino Acids, 9 Essential Amino Acids
Nourishes The Immune System
Promotes Healthy Circulation
Supports Normal Glucose Levels
Natural Anti-Aging Benefits
Provides Anti-Inflammatory Support
Promotes Healthy Digestion
Promotes Heightened Mental Clarity
Boosts Energy Without Caffeine
Encourages Balanced Metabolism
Promotes Softer Skin
Provides Relief From Acne
Supports Normal Hormone Levels
How to get the best out of the super food Malunggay or Moringa:

 Briefly drop the leaves in boiling water then remove.

Squeeze the juice out of the leaves into whatever you are cooking. Makes the nutrients go into your small intestines faster for absorption into your system.

Add the squeezed leaves into the stuff that you are cooking. This makes it easier for the stomach to digest.
>>> FOR FUTURE USE:

Dry the harvested leaves. When dried, crush them.

 Put the crushed leaves into a pepper shaker.

 Use whenever you eat or cook. Just shake it on.
If you have a Malunggay (Moringa) tree don't let the leaves fall from the tree. Pick them and dry them for future use.