Zamboanga Del Sur News
From Portal to The Philippines
Province of Zamboanga del Sur - Archived News of Zamboanga del Sur
---

Seal of Zamboanga del Sur Province
Interactive Google Satellite Map of Zamboanga del Sur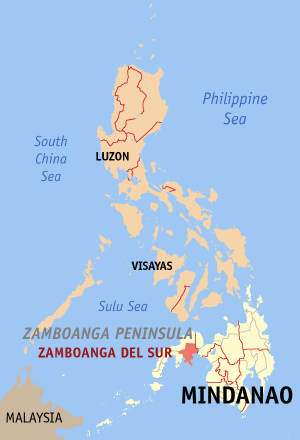 Zamboanga del Sur Map Locator

Municipalities within Zamboanga del Sur

Provincial Capitol of Zamboanga del Sur

Provincial Capitol of Zamboanga del Sur, Santo Niño, Pagadian city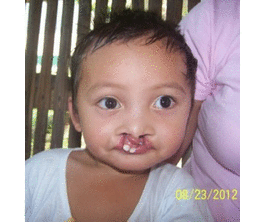 In as few as 45 minutes a child or anyone can be saved from a lifetime of pain, shame and isolation. You can give them a chance to go to school, make friends and have a bright future. For as little as 100 pesos you can help provide a surgery for a child suffering from a cleft palate or cleft lip(harelip).


One act of random kindness at a time.

Visit our website: B.O.S.S.
Lapuyan Falls: The favorite haunt of the fair Subanen maidens of Sitio Baga and all its neighboring areas, usual meeting place with many a young country swain in some secluded cavern beneath the rocky forest lane.

Lakewood, Zamboanga del Sur, Philippines

Village of Pedagan

Lintugop, Aurora
Pagadian City, Zamboanga del Sur

Provincial human resource management office of santo niño pagadian city

Civil Service Commision office in santo niño pagadian city
By Bong Garcia (Sunnex)
ZAMBOANGA CITY -- Members of the Abu Sayyaf freed on Sunday the three-year-old grandson of Pitogo Mayor Richard Garban in Indanan, Sulu.
Brigadier General Alan Arrojado, Joint Task Group Sulu commander, said the three-year-old hostage (name withheld for being a minor) was spotted "without a companion" by a concerned citizen around 2:42 p.m. Sunday in the village of Buanza.
"Immediately, the concerned citizen approached the child and at the same time informed the military unit of the KV's (kidnap victim's) presence in the area," said Arrojado, who is also the Army's 501st Infantry Brigade commander.
Arrojado did not say whether ransom was paid in exchange for the release of the child.
He said the child was taken to Barangay Tulay, Jolo, and was turned over to the Jolo Internal Defense Force. The victim was then brought to the Trauma hospital in Camp Bautista for medical check-up.
Efforts to contact relatives of the child in Zamboanga del Sur are underway, he added.
Arrojado said they have coordinated with the Department of Social Welfare and Development (DSWD) for the custody of the child while waiting for his family to fetch him.
The three-year-old child was seized on March 31, 2015 by 10 Abu Sayyaf gunmen together with his two-year-old brother, whose body was plucked out from the seawaters of Zamboanga del Sur on April 3, 2015.
Also seized was bakery worker Ledegie Tomarong, 17, who was released on July 20, 2015 in the village of Kagay, Indanan, Sulu.
By Ernie Reyes (InterAksyon.com)
MANILA – The Senate on Tuesday approved on third and final reading several bills seeking the establishment, including the separation, renaming, and conversion, of a total of 41 public schools nationwide.
Sen. Pia Cayetano, chairperson of the Committee on Education, Arts and Culture, said the establishment of new schools would ensure that every child would have a place to study and help decongest overcrowded schools.
She said the proposed measures had earned the recommendation of the Department of Education (DepEd). Five national high schools and a technical school would be established in Pasay City; Sto. Nino, Paranaque City; San Roque, Zamboanga City; Bayog, Zamboanga del Sur; Malangas, Zamboanga Sibugay; and Rizal, Occidental Mindoro.
"The establishment of new schools would help alleviate the burden for students who would otherwise need to attend schools in farther localities," Cayetano said.
Meanwhile, she said 19 high school annexes would be separated into independent schools "to adapt to and better serve the unique educational needs of the community."
The high school annexes are as follows:
Tanglagan National Agricultural and Trade High School in Calanasan, Apayao
Ili School of Arts and Trades in Conner, Apayao
Malinao National High School of Arts and Trade in Padada, Davao del Sur
Don Galo National High School in Paranaque City, Metro Manila
Tinglayan National High School of Arts and Trades in Tinglayan, Kalinga
Matti National High School of Arts and Trade in Digos City, Davao del Sur
La Huerta National High School in Paranaque, Metro Manila
Paraiso National High School in Mahayag, Zamboanga del Sur
Quezon Panitian National High School in Malatgao, Quezon
Tulungatong National High School in Tulungatung, Zamboanga City
Malihud National High School in Bataraza, Palawan
Inil U. Taha Memorial National High School in Brooke's Point, Palawan
Tabio National High School in Mankayan, Benguet
Pasonanca National High School in Pasonanca, Zamboanga City
Carugmanan National High School in Banisilan, Cotabato
Tinorongan National High School in Sangay, Camarines Sur
Talifugo Nationa Agricultural and Trade High School in Conner, Apayao
Cupis National Agricultural and Trade High School in Conner, Apayao
Camp 30 National High School in Atok, Benguet
Also, Cayetano said other proposed bills seek to convert a provincial college into a university and several schools into technical and vocational schools as well as integrated schools that offer complete basic education from Kindergarten to Grade 10 or Kindergarten to Grade 12 for the K-12.
Schools to be converted include the following:
Tarlac Agricultural University in Camiling, Tarlac
Irosin North National High School in Irosin, Sorsogon
Payatan National High School in Goa, Camarines Sur
Dupax Del Norte National High School in Dupax del Norte, Nueva Vizcaya
Bentuco National High School in Gubat, Sorsogon
Tarlac Agricultural University in Camiling, Tarlac
Judge Jose de Venecia Sr. in Dagupan, Pangasinan
Juan C. Pena National Technical-Vocational High School in San Jose, Camarines Sur
Saliok National Technical-Vocational and Skills Training High School in Natonin, Mountain Province
Sadanga National Technical-Vocational and Skills Training High School in Sadanga, Mountain Province
Lakeview Integrated School in Putatan, Muntinlupa, Metro Manila
Cayetano said the Senate approved the renaming of the following schools:
Philippine Public Safety College-Regional Training School in honor of the late Interior Secretary Jesse M. Robredo to be known as Camp Jesse M. Robredo Regional Training Center
National Police Training Institute to Philippine Public Safety College in Consolacion, Cebu
Kasibu National Agricultural School to Nueva Vizcaya Polytechnic Institute in Kasibu, Nueva Vizcaya
Alcantara National Trade School to Romblon National Institute of Technology in Romblon
Juan Lumosad Memoral National High School-Monte Alegre Annex to Monte Alegre National High School in Aurora, Zamboanga City
Milagros School of Fisheries, popularly known as the Masbate School of Fisheries, to Masbate Institute of Fisheries and Technology in Milagros, Masbate
"Schools are pillars of the local community which contributes to the identity and character of the community. The name of a school celebrates the pride and history of its community by adopting the name of the remarkable members of their town," Cayetano added.
She said all schools complied with the guidelines laid down by the DepEd and the Commission on Higher Education (CHEd).
The Senate also passed on third and final reading a bill seeking to declare the Balete Pass in Sta. Fe, Nueva Vizcaya as a national shrine to be known as the Balete Pass National Shrine. The shrine was built in honor of the Filipino heroes during the Japanese war.
According to the bill, the administration and the maintenance of the shrine shall be under the Philippine Veterans Affairs Office. The measure also has the approval of the National Historical Commission of the Philippines (NHCP).
(PNA), LAP/TPGJR
ZAMBOANGA CITY, Feb. 5 (PNA) –- The Department of Agriculture (DA), through its Agri-Pinoy Rice Program, has turned over PhP2.3 million worth of farm equipment to farmer organizations in the province of Zamboanga del Sur.
Carlito Larubis, DA agricultural program coordinating officer, said the beneficiaries are the farmer-organizations in Molave town, which is basically an agricultural community where 91.85 percent of the total land area is devoted to agriculture.
Molave, which comprises 25 barangays, is a first class town in Zamboanga del Sur with a population of 48,939 people as of the 2010 census.
Larubis said the facilities and equipment turned over to the beneficiary farmer-organizations included the following: six multi-purpose drying pavement; three palay sheds; two units rice threshers; four units hand tractors with trailers; and nine collapsible dryers.
Larubis said that each of the multi-purpose drying pavements, which has a size of 15-by-28 meters and four inches thick, cost PhP190,000.
He said the multi-purpose drying pavement were constructed in the barangays of Bag-ong Gutlang, Bag-ong Argao, Parasan, Lower Dumalinao, Dipolo, and Blancia.
The palay sheds, which cost PhP150,000 each, were build in the barangays of Bag-ong Gutlang, Bag-ong Argao, and Lower Dumalinao.
Larubis said the Agri-Pinoy Rice program is aimed to reach the most remote and farthest areas in the region and bring farm mechanization to increase efficiency and reduce post-harvest losses.
The beneficiary farmer-organizations has contributed PhP120,000 counterpart fund.
Dr. Dominga Ramos, Molave municipal agriculturist, said the projects will help increase the rice production and will assure farmers of stable income.
Molave Ireneo Glepa expressed his heartfelt gratitude to the DA for the implementation of the projects in his town.
(PNA), FFC/TPGJR/HIROHITO D. CADION
PAGADIAN CITY, Zamboanga del Sur, Feb. 4 (PNA) -– The Western Mindanao Command (Westmincom) has assured to secure the implementation of the PHP10-billion infrastructure projects that are lined up for Region 9 and Basilan, Sulu and Tawi-Tawi (BaSulTa) provinces.
Lt. Gen. Mayoralgo Dela Cruz, Westmincom chief, told the Philippines News Agency that they will designate troops to ensure the safety and security of the Department of Public Works and Highways (DPWH) personnel undertaking the projects.
Dela Cruz said that the Army Engineering Brigade will undertake the implementation of the projects located in the critical areas.
Eng'r. Don Loong, DPWH secretary in the Autonomous Region in Muslim Mindanao (DPWH-ARMM), said the implementation of some of the lined up infrastructure projects had been delayed due to security concerns.
Loong said he is optimistic that all of the lined up projects will be completed on time with the security assistance of Westmincom.
He said the projects in critical areas will be implemented starting this month.
Dela Cruz and Loong expressed optimism that the completion of the infrastructure projects will spur economic development Region 9 and BaSulTa areas, which are part of ARMM.
(Mindanao Examiner)
PAGADIAN CITY – A southern Filipino town deputy mayor escaped death, but two other people were wounded when gunmen ambushed them in Misamis Occidental province, north of Mindanao.
Police said the politician, Annabelle Hamoy, was travelling in a vehicle in her town in Don Victoriano Chiongbian when gunmen opened fire at their convoy, hitting her driver and a security aide on Monday afternoon.
The deputy mayor was heading to Zamboanga del Sur province when armed men attacked them.
No individual or group claimed responsibility for the ambush and it was unknown if the attack was politically motivated or not. The communist rebel group New People's Army is also actively operating in the province and notorious for attacking civilians and government targets.
The town is also under the so-called "areas of concern" of the Commission on Elections due to political violence in previous elections.
By Gideon C. Corgue (ALT/GCC/PIA-Zamboanga del Sur)
PAGADIAN CITY, Feb. 1(PIA) –- Parents of school children were very supportive to the second round of mass deworming activity conducted on Wednesday by the Department of Health (DOH) and Department of Education (DepEd).
Romeo Cirilo, president of the Parents Teachers Association (PTA) of Tomas Sagun Elementary School (TSES) in an interview with Philippine Information Agency (PIA9) said that parental involvement during the National School Deworming Day (NSDD) was due to the intensified advocacy campaign conducted by the lead agencies.
He said a week prior to the NSDD, an orientation was conducted by the DOH and DepEd at Bay Plaza Hotel where parents were properly informed on the benefits of taking the deworming pill and its side effects.
"The deworming activity is a laudable program implemented by the DOH because this would help prevent intestinal infections in school children. I believe worms also cause poor physical growth and intellectual development," Cirilo said in the vernacular.
During the activity, Cirilo said the parents prepared food for their children, heeding the teachers' advice that children should eat breakfast before taking the medicine or with a full stomach.
Judeleyn Pilotos accompanied her 7 year-old son, Christian, a grade 1 pupil of TSES to personally witness the deworming activity.
Asked if she is willing that her son will take the deforming pill, Pilotos said she is very much willing because it gives educational and social benefits to him.
"Nagtuo ako nga ang programa sa pagpurga sa gobyerno moresulta pagkaangkon sa mga bata ug himsog nga panglawas ug makahibalo pag-ayo sa leksyon sulod sa ilang lawak klasehanan," Pilotos said.
(I believe in the deworming program of DOH because this would redound to the children's healthy life, and better performance in school.)
By A. Perez Rimando
CAMP Romeo Abendan, Mercedes, Zamboanga City—The Police Region 9 Office here recently started the simultaneous construction of 12 new police stations in various municipalities of Zamboanga del Sur and Zamboanga Sibugay.
It also announced the establishment next year of another 20 police stations in as many towns in other parts of Zamboanga peninsula.
Police Regional Office Deputy Director for Administration Chief Superintendent Randolf R. Delfin said seven of the new municipal police stations are now being built in Zamboanga del Sur towns of Midsalip, Sominot, San Pablo, Pitogo, Dimataling, Tabina and San Miguel while the other five are being put in the Zamboanga Sibugay municipalities of Malangas, Diplahan, Vincenzo Sagun, Lapuyan and Dinas.
Delfin expressed optimism that the new police stations, when finally completed, will boost the morale of local law enforcers and ultimately enhance their crime prevention efforts in their respective areas of responsibilities.
Delfin, concurrent chairman of the PRO-9 Regional Bidding Awards Committee, said the initial bidding for the 12 new police stations, was attended by National Police Commission 9 officials here.
The description of the police stations is standard two-story B/C building, Delfin said, adding that the new police structures will be accompanied later with police protected equipment for law enforcers and motor vehicles for "Internal Security Operations."
According to Delfin, the next batch of new police stations will be established in numerous remote municipalities of Zamboanga del Norte as well as in the capital town of Ipil and island, and coastal and mountainous towns such as Olutanga, Mabuhay, Alicia, Lakewood, Ramon Magsaysay, Siayan, Aurora, Ponot, Sergio Osmeña, Naga, Kumalarang, Bayog, and Tigbao.
By A. Perez Rimando
AURORA, Zamboanga del Sur—Aurora Integrated Multi-Purpose Cooperative was adjudged the Most Outstanding Cooperative-Best in Membership Growth and Expansion category among the country's 24,000 registered cooperatives.
Its manager, Pacenciano Tomarong, was named Most Outstanding Cooperative Leader during the Gawad Parangal Cooperative Development Authority Day in Manila, a top CDA official said.
CDA chairman Orlando Ravanera handed to Tomarong the two national awards of GPCDA, a recognition for cooperatives, local government units, partner organizations and co-op officers for their exemplary performance, best practices and good governance and in giving responsive services to the people and community.
Tomarong attributed these awards to the 48-year-old AIMPC's personnel "for excellently performing their job, helping promote the co-op's image and the members' continued trust in us," stressing that the co-op's main mission "is to serve the community in a friendly manner."
He said employees of AIMPC, now with 72 offices nationwide with over one million members, are mandated by law "to be most accountable and responsible persons to protect the co-op's investment."
The co-op's products and services for its members include loans, savings, cash express and free funeral services, Tomarong said, adding it also established ATM machines in its branches to promote cashless society even as it established Eskwela Kooperatiba in every school to encourage student cooperative participation.
Tomarong said that stressing its personnel's harmonious relationship with each other is vital to its success.
By Franklin P. Gumapon (FPG/PIA9)
PAGADIAN CITY, Jan. 29 (PIA) – The preparations made by health and education personnel for the conduct of the National School Deworming Day (NSDD) last Wednesday have paid off.
Learning from the July 29, 2015 school deworming debacle that some 200 students from the different parts of Zamboanga Peninsula were rushed to the hospitals and health centers for dizziness and vomiting after taking the deworming tablets, the Department of Health (DOH) together with the Department of Education (DepEd) has ensured that proper information about deworming and its adverse reactions on children be properly disseminated to the parents and students.
DOH-9 personnel also conducted a series of media forums on the NSDD in the provinces of Zamboanga del Norte, Zamboanga del Sur and Zamboanga Sibugay weeks before the scheduled deworming day.
School Principal Jocelyn Perez of the Pagadian Pilot School said in an interview with the Philippine Information Agency (PIA) that the schools had also conducted parents' orientation on the NSDD with emphasis on its benefits to their children.
Perez also disclosed that the schools had required the schoolchildren to have a full breakfast to avoid any adverse reaction after taking the deworming tablet.
"All schools started with a mass feeding before giving the children the deworming pills, Dr. Agnes Fernando, provincial head of the Zamboanga del Sur DOH office said.
Fernando also encouraged the parents whose children have not yet been dewormed to visit the health centers to avail of free deworming tablets.
"We would like to achieve 85 percent of our accomplishment [in the NSDD] or more than that," Fernando maintained.
For his part, Romeo Cirilo, president of Parents and Teachers Association at Tomas Sagun Elementary School in this city also expressed his gratitude to the DOH for spearheading a deworming program.
NSDD is an annual deworming activity conducted by the DOH in all public schools for pupils from kinder to grade six every last Wednesday of January and July.
By Gideon C. Corgue (ALT/GCC/PIA-Zamboanga del Sur)
PAGADIAN CITY, Jan. 28 (PIA) – Exactly seven (7) months after the first round of the National School Deworming Day (NSDD) in all public elementary schools nationwide, the second round was conducted on Wednesday to keep 16-M Filipino kids free from parasites.
Medical Officer Dr. Mirriam Indin, regional health coordinator of the Department of Education (DepEd)-9 said the Department of Health's (DOH) mass deworming dubbed "Oplan Goobye Bulate" was successfully conducted in 1,169 public elementary schools in the region.
Indin said there were no reports on students experiencing nausea, vomiting and abdominal pains after chewing or ingesting the deworming pill Albendazole.
It can be recalled that on the first round of the NSDD on July 29, 2015, a report about the supposed death of 10 children after the deworming in Dumingag, Zamboanga del Sur had reached the office of Dr. Joshua Brillantes, chief of the local health support division of DOH-Western Mindanao which caused mass hysteria. However, when health personnel checked and validated the report, it turned out to be false information," Brillantes was quoted as saying.
The report said only complaints on vomiting, abdominal pain and dizziness as common side effects of Abendazole were reported to the DOH.
Meanwhile, Indin said the successful conduct of the second round of NSDD was attributed to the active support of all stakeholders—the municipal health officers, nurses, principals, teachers, parents, barangays officials, and media.
Indin said prior to the activity, the DOH and DepEd have intensified their information campaign within six (6) months to make sure that all stakeholders will be properly oriented on the effects of the deworming tablets and other vital information.
Indin said the DOH and DepEd posted "Oplan Goobye Bulate" posters in all participating schools, conducted massive advocacy campaign to head of schools and teachers, parents and guardians, barangay officials.
"We tapped the services of radio, TV, print and social media to air and print our public service announcement, uploaded relevant information at DOH websites and Facebook, hung posters in health centers, barangays, public markets, conducted press conference/briefing, media placement, TV and radio guestings.
Indin said the DOH is confident that with the good results of the activity, we have achieved our main objective - to eliminate the source of soil-transmitted helminthiasis (STH) infections and make schoolchildren healthy, active and intelligent.
By Bong Garcia
THE police have arrested in an anti-drug operation a suspected big time drug pusher in the province of Zamboanga del Sur, the police reported.
Chief Inspector Rogelio Alabata, Zamboanga Peninsula Police Regional Office (PRO) information officer, identified the arrested suspect as Wahab Hadjiri, 32, a resident of San Pedro village, Pagadian City, the capital of Zamboanga del Sur.
Alabata said the suspect was arrested in a drug bust operation around 4:40 Monday in the village of San Pedro, Pagadian City.
Alabata said the arresting team confiscated from the possession of the suspect 81 sachet of suspected shabu and P200 "marked money."
He said the suspect was arrested after he handed over a sachet of suspected shabu in exchange for P200.
(PNA), ZST/TPGJR
ZAMBOANGA CITY, Jan. 26 (PNA) -- The National Grid Corporation of the Philippines (NGCP) has scheduled a nine-hour preventive maintenance power shutdown on Wednesday in areas served by the Zamboanga del Sur Electric Cooperative-2 (Zamsureco-2).
Elizabeth Ladaga, NGCP corporate communications officer, said on Tuesday that the maintenance shutdown is from 8 a.m. to 5 p.m. Wednesday.
Ladaga said the maintenance shutdown is to facilitate the commissioning of fault locator and installation of check meter at R.T. Lim Line Breaker, which requires the shutdown of Ipil-Sirawai 69-kilovolt line.
"The specific affected areas (by the shutdown) are to be determined by the electric cooperative (Zamsureco-2)," she stated in her social media account.
Zamsureco-2 serves the entire province of Zamboanga Sibugay, which consist of 16 towns, and parts of Zamboanga del Norte province, such as the municipalities of Sibuco, Sirawai, Siocon and Baligian.
She said the NGCP will exert all efforts to restore the line as scheduled or even earlier.
By Police Chief Inspector Rogelio D. Alabata (C RPIO9) with report from PO3 Bernard Tan (RPIO9)
Zamboaga del Sur - Elements of Pagadian City Police Station arrested Bernard Sumugat, 51, resident of block 21, lot 5, Alta Tierra Napolan, Pagadian City at around 1:30 AM on January 14, 2016, who was caught in possession of a Remington cal. 45 pistol with serial no. 748152 without a COMELEC exemption to carry firearm. Investigation disclosed that at about 1:20 AM of same date, Pagadian City Police Station were conducting a checkpoint in Purok Tugas, Brgy. Balangasan when said arrested person onboard his motorcycle was flagged down by PNP personnel manning the check point for improper placement of plate number. Upon verification of pertinent documents of said vehicle, abovementioned firearm was seen inside his bag where the documents of said motorcycle were also kept.
At around 1:30 AM on January 14, 2016, Pagadian CPS arrested Bernard Sumugat, 51, resident of block 21 Lot 5, Alta Tierra, Brgy. Napolan, Pagadian City. Subject person was caught in possession of a Remington caliber .45 pistol, bearing serial number 748152 loaded with seven rounds of ammunition at around 1:20 AM of same date. Suspect was on-board a motorcycle with improper placement of plate number together with John Lennon y Tamayo as back rider. The arrested suspect failed to present pertinent documents for him to carry and possess said firearm.
By A. Perez Rimando
PAGADIAN CITY, Zamboanga del Sur—The National Commission for Culture and the Arts opened 2 weeks ago its "Schools for the Living Tradition Gallery" at San Francisco district here.
A city official said this was to preserve the arts and culture of increasing number of Indigenous Peoples in Zamboanga del Sur and its adjacent provinces of Zamboanga del Norte and Zamboanga Sibugay.
City Councilor Bienvenido Culve said the gallery serves as the craft center where the artworks and hand-woven crafts—baskets, mats, hats, textile and the like—"are displayed to popularize the arts and culture of local IPs or lumad who include Subanen, Maguindanaon, Samal and Bangingi who reside in mountain and coastal villages of Zamboanga Peninsula."
Culve stressed the building, constructed by the NCCA, through the assistance of City Mayor Romeo Pulmones, seeks "to showcase the unique arts and crafts of the IPs in the region" even as he noted that "Art is not a form of propaganda but an embodiment of truth."
National Commission on Indigenous Peoples Region 9 Director Margarita Baya urged local lumad, especially the young ones, to help conserve and propagate their rich culture "by learning and using their dialects, folk dances, native songs, customs and practices," asking that "if we don't do this, where will we be several years from now?"
At the same time, Roservirico Tan, chief of the Department of Environment and Natural Resources' Regional Public Affairs Office, pledged his agency's help in processing of the IPs' ancestral domain claims and other related efforts and in promoting the National Greening Program among the lumad in Zamboanga Peninsula.
By A. Perez Rimando
PAGADIAN CITY, Zamboanga del Sur — At least 12 Filipino women succumb to cervical cancer every day, a Department of Health official said here on Tuesday.
Dr. Guadalupe T. Ramiso told local stakeholders during a meeting on Human Papilloma Virus at Mardale Hotel here that some 6,000 Filipino females "are diagnosed with cervical cancer annually and 4,396 of them die from the ailment during the period."
Ramiso noted that a recent DoH survey showed the disease ranks second to breast cancer which affects women of 14-45 years old, adding that "practically all cervical cancers are caused by some type of HPV infection which usually affects women in their 40s to 50s and seldom those below 30.
She cited a United States Centers for Diseases Control study which reported that "women will get at least one HPV infection in their lifetime and 75 percent of invasive cervical cancers are attributed to the so-called HPVs 16 or 18 types that account for more than 10 percent of cervical cancers worldwide."
The DoH official further noted that the agency's 2013 Young Adult Fertility and Sexuality survey revealed that 1 to 3 Filipino youth engage in pre-marital sex with the males outnumbering the females, although "some females as young as 15 years old have begun childbearing."
Ramiso told her listeners that the Health Department continues to conduct a nationwide HPV vaccination for all Grade 4 girl pupils in priority provinces, including Zamboanga del Sur in Region 9, stressing that the vaccination, to be held in city or municipal health centers, is effective when given during childhood or adolescent "before sexual debut when HPV infection is still nil and the girls' immune system is at its strongest to mount a robust response to the vaccine."
By Bong Garcia
A MEMBER of the New People's Army (NPA) was killed while two others were wounded in a clash with government troops in the province of Zamboanga del Sur, a military official announced Thursday.
Lieutenant Colonel Alvin Luzon, Army's 53rd Infantry Battalion commander, said the clash broke out around 7 a.m. Wednesday in Purok 2 in the village of Tiguha in Lapuyan town.
The firefight, which lasted for about an hour, ensued after government troopers spotted 20 NPA rebels in Barangay Tiguha.
Luzon said that one rebel died and two others were wounded.
The NPA rebels belong to the Sandatahang Yunit Pampropaganda Platoon of Natarang Guerilla Kara operating in the province.
The troops recovered from the clash site an M16 Armalite rifle, improvised bomb, assorted ammunition, and subversive documents, among others.
By Gideon C. Corgue (ALT/GCC/PIA-Zamboanga del Sur)
PAGADIAN CITY, Jan. 21 (PIA) – At least 405 students in Manga Elementary School have benefited from the "Duaw sa Eskwelahan" (Visit the School) project of Pagadian City Government Employees Multi-Purpose Cooperative (PACIGEMCO) over the weekend.
PACIGEMCO chairperson Esther Dela Torre in her message said "Duaw sa Eskwelahan" is an annual visitation of the coop members to public elementary schools where they share blessings to the students.
"We are doing this annual activity to public elementary schools especially in the remote areas as a way to praise and thank the Almighty Father for all His mercies and blessings bestowed on our coop," Dela Torre explained. She added that community involvement is one of the seven guiding principles of the cooperative.
Dela Torre said PACIGEMCO, owned and operated by employees of the city government was established in 1994 and was formally registered with the Cooperative Development Authority (CDA) in 1998.
In its 22 years of existence, Dela Torre said the coop has experienced growth and development.
She said the officers have chosen Manga Elementary School to be this year's beneficiary of the project saying that the school has many students.
In 2015, the project was launched in Datagan Elementary School with only 200 students, but this year, the number of students was almost doubled.
The PACIGEMCO officers distributed food packs and school supplies. "We are heartily sharing these food packs and school supplies to make the students happy," the coop chair said.
"I sincerely thank the PACIGEMCO for this 'Duaw sa Eskwelahan" project. We are happy that the coop has chosen our school to be this year's beneficiary," Ms. Alice Anyayahan, the school principal gratefully said.
"Malipayon kami nga gihatagan sa PACIGEMCO sa mga pagkaon ug school supplies. Nanghinaut kami nga magpadayon ang ilang proyekto pagpaambit ngadto sa uban nga mga tulunghaan," Joecris Custodio, first honor of the Grade 3 class said.
(We are very happy that PACIGEMCO has given us foodstuffs and school supplies. We hope that the project will be sustained and other schools will benefit from it.)
By Gideon C. Corgue (ALT/GCC/PIA-Zamboanga del Sur)
PAGADIAN CITY (PIA) – Former DOJ Secretary Leila M. de Lima on Sunday thanked the city government for inviting her to witness the colorful street dancing competition — Pagadian City's own version of Sinulog Festival.
De Lima, the event's keynote speaker was impressed with the artistry, creativity and level of performance of the eight contingents from public secondary schools in the city during the ritual showdown held at Plaza Luz on January 17.
The contingents wowed thousands of spectators with their colorful costumes and electrifying dance performances during the six-hour street dance competition that capped the annual "Pasalamat Festival."
De Lima in her message said on the same day, she witnessed the same event in Cebu City – the Sinulog Festival upon the invitation of Cebu Governor Hilario Davide as one of the guests but she skipped the event saying that it will be a whole day activity.
"Galing lang po ako sa Cebu kaninang umaga at pinanood ko rin po ang Sinulog Festival na experience ko for the first time. Iniimbita po ako ng governor ng Cebu pero hindi pa natapos ang okasyon umalis na ako at lumipad papunta rito sa Pagadian dahil hindi ko gusto ma-miss ang affair na ito." De Lima explained.
De Lima said she was happy that after several years, she was able to visit Pagadian.
"Today is my second time to visit your place and I have noticed infrastructure developments. No wonder, Pagadian earned the monicker "Little Hongkong of the South," she added.
De Lima said Pagadian is the center of different religions and culture in Mindanao because of its geographical location. "Indeed, your city recognizes the importance of unity and harmony of all Filipinos," she added.
"In the feast of your patron saint, Señor Sto. Nino it will help you remember that the Holy Child played an important role in our lives. He serves as a symbol of love and peace," De Lima said adding that despite the different cultures and beliefs, there is a peaceful co-existence and unity of the residents.
"As you celebrate the fiesta, I wish that peace, love and unity will continue to dwell in your hearts," she concluded.
By Gideon C. Corgue (FPG/GCC/PIA-Zamboanga del Sur)
PAGADIAN CITY (PIA) – The Zamboanga del Sur National High School (ZSNHS) main campus on Sunday won the grand prize award for the 2016 street dance competitions, having wowed thousand of spectators with their electrifying dance performance.
Wearing chicken masks and colorful costumes, the ZSNHS dancers handily got the nod of the judges besting other seven contingents in a six-hour street dance competitions that capped the annual "Pasalamat Festival."
In the ritual showdown category, the ZSNHS contingent took home the grand prize award of P200 thousand while the Pagadian City National Comprehensive High School (PCNCHS) was adjudged 1st runner-up and received P100 thousand; and Napolan National High School (NNHS) emerged as 2nd runner up and received P75 thousand.
In the street dance category, the ZSNHS also emerged as the grand prize winner and took home P100 thousand followed by PCNCHS as 1st runner-up P75 thousand prize, and Napolan National High School (NNHS) as 2nd runner up with P50 thousand prize.
The winners also received trophies and plaques of appreciation in both categories.
Before the final results were announced by the chairpersons of the Pasalamat Festival and street dance competition, a showdown of the queen festival were performed by eight festival queens to the delight of the audience.
City Schools Division Superintendent Marcom F. Borongan, one of the judges for the street dance competitions, announced the result of the 2016 Festival Queen with the following winners: ZSNHS-main campus – 1st prize, PCNHS-2nd prize, and Manga National High School- 3rd prize with cash prizes of P5 thousand, P3 thousand and P2 thousand, respectively.
Senatorial candidate and former Justice secretary Leila M. De Lima was the event's keynote speaker who personally handed the prizes to the winners.
The city government appropriated more than a million pesos for the costumes of the dancers.
The ZSNHS contingent composed mostly of dancers of Melengas Dance Ensemble also won the grand prize in the 2014 street dance competitions.
By Franklin P. Gumapon (FPG/PIA-9)
PAGADIAN CITY, Jan. 18 (PIA) – Under the Sangguniang Kabataan (SK) Reform Law, the National Youth Commission (NYC) will now be the frontline agency to oversee the SKs in the country.
This was disclosed by Assistant Secretary Earl P. Saavedra, NYC commissioner for Mindanao, in a meeting held here Thursday with the members of the Regional Youth Advisory Council (RYAC)-9.
Saavedra also told the RYAC members that the NYC's two major thrusts now are the SK Reform Law and the Philippine Development Plan for 2017-2022.
The NYC also seeks to reach out to out-of-school youth (OSY), not only by bringing them back to school but by giving them livelihood training to capacitate them.
In a related development, the new SK law has included an anti-dynasty provision which bars relatives of local elected and appointed officials up to second level consanguinity and relatives of national and appointed officials from sitting as youth council officials.
The measure also requires the SK officials to undergo leadership training programs, and the creation of the Local Youth Development Council (LYDC) to be composed of representatives from the different youth organizations in the community, student councils, church and youth faith groups, youth-serving organizations, and community-based youth groups.
It was also learned that the new SK act adjusts the age limit of SK officials from 15-17 to 18-14 years old, making them legally capable of entering into contracts and be held accountable and liable for their actions.
By Bong Garcia
A 12-YEAR-OLD boy was killed in an accidental firing by his own father in Pagadian City, Zamboanga del Sur, the police reported Saturday.
Chief Inspector Rogelio Alabata, Police Regional Office-9 (PRO-9) information officer, identified the fatality as El Porlonga, Jr., 12, a student of PJC high school.
Alabata said the incident occurred around 4:30 p.m. Thursday at the victim's residence at NJK subdivision in the village of Dao, Pagadian City.
Alabata said investigation showed that El Porlonga, Sr., 36, was cleaning his caliber .45 pistol when he squeeze the trigger thinking the gun was empty hitting his son.
He said the younger Porlonga was rushed to the hospital but was declared dead on arrival by the attending physician.
He said the elder Porlonga voluntarily surrendered to the police after the incident.
By Gideon C. Corgue (ALT/GCC/PIA-Zamboanga del Sur)
PAGADIAN CITY (PIA) – An honest tricycle driver won praise and received an unexpected reward for returning P12,500 that he found along the road in Gatas District, this city.
Abelardo Tugahan Jr., 44, a resident of barangay Alegria said while he was driving his tricycle with body cab no. 0127, he found a wallet along the road. Tugahan said his unknown passenger convinced him that the wallet was his, but he did not listen to him.
Instead of keeping the money, Abelardo without any delay turned-over the lost and found item to DXPR radio station in barangay San Jose.
A staff inspected it and found that the wallet contained P12,500 in cash and an ATM card.
Tugahan said he returned the wallet because it was not his property.
"Kinasing-kasing nga giuli nako ang pitaka tungod kay dili man to akoa ug ang Ginoo nakakita sa tanang mga panghitabo sa palibot nato, (I heartily returned the wallet because it was not my property, and God sees everything that is happening around us)," Tugahan explained.
"Ang tawo nga mawad-an ug butang nga mahalon dako gayud ang iyang kaguol. Tungod niini malipayon ako nakatabang sa akong isigkatawo pinaagi pag-uli sa nawala nga butang,(A person who loses something very precious to him would be so sad. With this, I am happy that I have helped my fellowman by returning the lost item)," Tugahan added.
The trike driver said that it is important that we live by the word of God and be honest.
"Kitang tanan temporaryo lamang ning kalibutan busa magpuyo kita sa pulong sa Ginoo ug ang pagkamatinud-anon usa ka mahinungdanon nga butang nga atong sundon, (We are all temporary in this world, thus, we live by the word of God and being honest is one of the most important things to follow)," he said.
Tugahan said this was not the first time that he returned valuables left inside his tricycle. He also returned a Cherry Mobile phone (touch screen) to his lady passenger in barangay San Jose a year ago.
Meanwhile, DXPR station manager Melchor Coronel lauded Tugahan for turning over the lost-and-found wallet to their station-- RMN DXPR.
Coronel said he was elated by the virtue shown by the driver.
"I was amazed upon knowing that there are still a few good tricycle drivers who have the value and principle of returning what is not theirs. Indeed, this tricycle driver is worthy of emulation," Coronel said.
"The value of returning is an exemplary virtue. Even if he has less in life, he has proven that the spirit of honesty remains in his heart and mind," Coronel added.
"May the good deeds of Tugahan serve as a challenge for all tricycle drivers to emulate what he has done," Coronel concluded .
The owner personally handed a cash reward of P1,000 to the driver as a way of saying thank you for his act of exemplary honesty and kindness.
(PNA), RMA/TPGJR/HIROHITO D. CADION
PAGADIAN CITY, Zamboanga del Sur, Jan. 15 (PNA) – The local police have enjoined the public to refrain from using backpacks in areas of activities as the "Pasalamat Festival 2016" is culminating on Sunday with the feast of this city's patron saint, the Señor Sto. Niño.
Supt. Michael Palermo, city police chief, made the call Friday citing it is part of the strengthened security measures to ensure a peace and successful celebration of the Sto. Niño fiesta.
Palermo also urged the public to refrain from wearing sunglasses, jackets, baseball caps and bags in going to the venue of activities.
Palermo said several main thoroughfares would be closed on Sunday for the street dancing competition and for the procession to the Sto. Niño Parish Church.
Since Thursday up to Sunday security measures are also tight at the port area where the Regatta and Fluvial parade are being held.
The security in the area are being jointly handled by the Maritime police and coastguard with the support of the Barangay Emergency Response Team (BERT) from the 12 coastal barangays of this city.
Troops from the Army's 53rd Infantry Battalion and police augmentation force are providing security in other parts of this city.
The Pasalamat Festival reeled-off Jan. 8 and will culminate on Sunday, Jan. 17, which is the feast day of the Señor St. Niño.
By Claro A. Lanipa (FPG/CAL/PIA9-Zamboanga del Sur)
PAGADIAN CITY, Jan. 14 – With the theme "Señor Sto. Niño: Tuburan sa Gugma, Kalooy ug Kaaghop nga nagpasinati sa Panalangin ug Grasya (Señor Sto. Niño: Source of Mercy and Kindness through His Blessing and Grace)," the diocese of Pagadian has kicked off Friday its annual fiesta celebration which will culminate on Jan. 17.
Rev. Fr. Allan Onden, parish administrator, said "the opening salvo aims to inform and make the people/devotees aware that a series of activities for the weeklong celebration already started. The rituals were presented and performed at the city's wharf area by the Melengas Dance Ensemble of the Zamboanga del Sur National High School.
The weeklong celebration would also bring to mind how the wooden image of Señor Sto. Niño was brought to the Philippines specifically here in the city which led to the birth of "Pangadyian Festival."
Fr. Onden explained that this year's fiesta celebration was also anchored on last year's theme, "The Year of Mercy and Compassion," and this year's theme, "Year of the Eucharist and the Year of the Family" as declared by the Roman Catholic Church headed by Pope Francis.
This year's theme was sub-divided into nine sub themes for each Novena Masses, as follows: "Senor Sto. Nino: Kalig-on sa Nanalipod sa Kinaiyahan" (Strength in the Defense of the Environment), "Nagpatubo sa mga bili sa Kinabuhi sa Pamilya" (Enhancing the Values of Family life), "Dalangpanan sa mga Kabataan nga Hinikawan" (A Refuge of the Abandoned Children), "Nag-uban kanato sa Bayhon sa Pan sa Kinabuhi" (Our companion as a bread of life), "Prinsepe sa Pakigdait ug Kalinaw" ( Prince of Goodwill and Peace), "Mahigugmaon ug Maggiloy-on sa mga Tigulang ug Sinalikway"(Loving and Merciful for the elderly and the less fortunate), "Tigpanalipod batok sa Pag-abuso sa Tawhanong Dignidad" (Protector against Abuses of Human Dignity), "Dalangpanan sa mga Tawo nga adunay Balatian ug Kabilinggan" (A Refuge of the sick and differently abled persons).
Different groups and parishes were designated to sponsor the novena masses such as the city government offices together with the San Jose Parish in Pagadian City; the civic and professional organizations with the San Isidro Labrador Parish of Danlugan, Pagadian City; the business community and the Our Lady of Fatima Parish, Balangasan, Pagadian City; the provincial government offices together with the Vicariate of Baganian Peninsula; the law enforcement agencies and the 1st Infantry "Tabak' Division, Philippine Army Chaplaincy Office; the institutional services groups with the San Pedro Parish, Pagadian City; the Department of Education (DepEd) regional, provincial and city divisions with the Vicariate of Salug Valley; the national government offices together with the Vicariate of ARMS (Aurora, Ramon Magsaysay, Midsalip and Sominot); and the wharf area group with the Sto. Nino Cathedral Parish Community for the "Bisperas" (eve) of the feast day celebration.
In every novena masses a "Pangadyian Sayaw Pasalamat" follows to be participated in by the following Sinulog contigents: Sta. Lucia National High School, Saint Columban High School, Gaisano Capital, Zamboanga del Sur School of Arts and Trades, Comprehensive National High School, Pagadian City Science High School and the Holy Child Academy.
The Regatta 2016 and street dancing competitions are also among the lined up activities for the weeklong "Pasalamat" (thanksgiving) celebration.
(PNA), LGI/PND/SSC
MANILA, Jan. 13 (PNA) -- President Benigno S. Aquino III has issued proclamations declaring January 18 a special non-working day in the city of Pagadian in Zamboanga del Sur province, and the city of Santa Rosa in Laguna province.
Proclamation Nos. 1191 and 1192 declared January 18 (Monday) a special holiday in Pagadian for its 16th Pasalamat Festival, and in Santa Rosa for its 224th Foundation Day.
President Aquino also signed Proclamation No. 1193 declaring January 23 (Saturday) a special non-working holiday in the province of Bulacan.
January 23 marks the anniversary of the Inauguration of the First Philippine Republic, which took place at the Barasoain Church in Malolos.
The proclamations were signed last January 6.
By Franklin P. Gumapon (FPG/PIA9)
PAGADIAN CITY, Jan. 12 (PIA) – To encourage public participation and support to the National School Deworming Day (NSDD) on Jan. 27, 2016, the Department of Health (DOH)-9 is slated to hold a media forum at Mardale Hotel here come Jan. 14 at 9 a.m.
Radio, print and TV media practitioners based in the city and the province of Zamboanga del Sur are invited to attend the said forum to apprise them of the importance and benefits the NSDD gives the schoolchildren.
The DOH has tapped the support of the local press to drum up public awareness on the NSDD, which aims to deworm the students enrolled in public schools from Grades 1 to 7.
It could be recalled that DOH-9 had missed to realize its deworming target of more than 70 percent in the July 2015 NSDD, as many of the schoolchildren were rushed to the health centers and hospitals due to dizziness and abdominal pain after taking the deworming tablets.
Abdominal pain, vomiting and dizziness are said to be normal symptoms associated with deworming.
To avoid a repeat of last year's hullaballoo about the deworming activity, this time the DOH is intensifying its information campaign with partner-agencies, media and other stakeholders.
Intestinal parasites such as roundworm (Ascaris lumbricoides), whipworm (Trichuris trichiura) and hookworms (Necator americanus and Ancylostoma duodenale) are soil-transmitted and they can cause poor physical growth, poor intellectual development in children and can result in anemia and malnutrition not only among children but also among women of childbearing age.
Health Secretary Janette P. Loreto-Garin, on the other hand, has acknowledged that the success of the NSDD relies on the support and actions of the partner-agencies, non-government organizations (NGOs), development partners and local government units (LGUs).
By Gideon C. Corgue (ALT/GCC/PIA-Zamboanga del Sur)
PAGADIAN CITY, Jan. 11 (PIA) – The International Film Festival Manhattan (IFFM), a prestigious award-giving body in New York, USA recently conferred the Best Actor award to a Pagadianon, Alberto C. Paran who is now based in Cebu City.
Paran, 42, born and raised in Pagadian City was very happy that his talents and skills in acting and producing short films were recognized in a foreign land such as Manhattan.
He recently paid a surprise visit to the city and met with his classmates at Anastacia Restaurant here to share stories of his outstanding achievements and contribution to the American film industry.
Stunned, teary-eyed
Paran, an alumnus of Saint Columban College (High School Batch 1991) was surprised when his batchmates called for a press conference during his visit. He thought that it was only a simple gathering of all his batchmates but when he entered the venue, the backdrop onstage surprised him which read: "Welcome Albert Paran! IFFM Best Actor, Pagadian's pride!" He was then introduced to the local media for the presscon proper.
Paran was stunned, speechless, teary-eyed, and his voice cracked when he finally spoke and expressed his gratitude to his batchmates and the media for the surprise event.
"It is a great feeling that you came from your own hometown where you were born and raised and you came back after 25 long years, then you're given this kind of heartwarming welcome and inspiring press conference. It's really uplifting. Thank you very much!" Paran exclaimed.
Quite emotional
"I'm quite emotional because this is the first time that my Alma Mater gave me this kind of presscon. I did not experience this in Cebu. There were no acknowledgements yet given by the city government to me," Paran said.
However, Paran said his success story was published already in Manila Bulletin, Philippine Star and other national dailies.
Short film submitted, approved
Paran said in 2014, he met an American best actor during the Quezon City Film festival and he introduced to him the IFFM.
"We submitted the short film entitled "Julie" and when the festival director reviewed it, he cried right there and then and our entry was approved," Paran recounted.
Julie, a drama
Paran said "Julie" is a 30-minute short film. "It tells a story of a gay construction worker trying to hide his sexual orientation for him to become a construction worker to be able to support his single parent. The film is more on drama," Paran elucidated.
Paran said he earned his very first National Best Actor Award during the Nabunturan Indie Film exhibition in Nabunturan, Compostela Valley, Davao province last September and the Best Actor Award during the IFFM awarding ceremony in Times Square, New York on October, 2015.
Proud, happy
"I am extremely honored and grateful to receive the prestigious IFFM Award. Indeed, this is my first International best actor award for the short film. I have fulfilled my long time dream to become an actor. I feel like I am in the Academy Awards or Oscars," Paran said adding that the ceremony was attended by celebrities in USA.
Paran said he is the first Filipino film actor/producer who received the Best Actor Award in the IFFM.
Paran has also produced another short film entitled "Ina-tay"(Mother-Father), a gay comedy film and an entry to Cinemalaya 2014.
Best Actor
Paran said he was shocked to hear the news that he was chosen as the Best Actor for the short film category in the International Film Festival Manhattan IFFM) in New York City, USA.
"At first, I couldn't believe the news but when I received the official invitation letter from IFFM inviting me to come to New York City, I did not hesitate to fly to New York to receive the award," Paran added .
Paran said in the best actor for short film category, his co-nominee was the well-known American actor Eric Roberts, the director of actress Julia Roberts. "It's Philippines versus USA," Paran quipped.
Passion, creativity
Paran encouraged the would-be film producers and actors not to put money in their mind, instead let their passion drive their creativity to work.
"To those who aspire to become a film producer and actor, continue dreaming and praying. Just hold on to your dreams, work hard and pray that someday you will be noticed," Paran advised.
The older news reports are kept here.