Zamboanga Del Sur News
From Portal to The Philippines
Province of Zamboanga del Sur - Archived News of Zamboanga del Sur
---

Seal of Zamboanga del Sur Province
Interactive Google Satellite Map of Zamboanga del Sur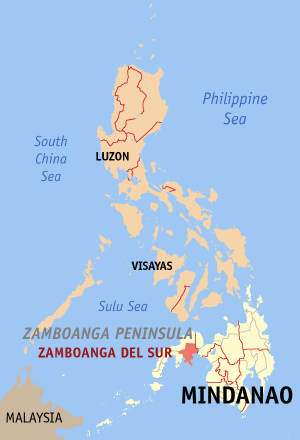 Zamboanga del Sur Map Locator

Municipalities within Zamboanga del Sur

Provincial Capitol of Zamboanga del Sur

Provincial Capitol of Zamboanga del Sur, Santo Niño, Pagadian city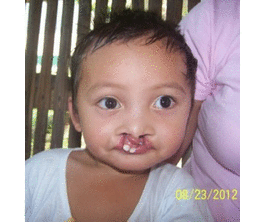 In as few as 45 minutes a child or anyone can be saved from a lifetime of pain, shame and isolation. You can give them a chance to go to school, make friends and have a bright future. For as little as 100 pesos you can help provide a surgery for a child suffering from a cleft palate or cleft lip(harelip).


One act of random kindness at a time.

Visit our website: B.O.S.S.
Lapuyan Falls: The favorite haunt of the fair Subanen maidens of Sitio Baga and all its neighboring areas, usual meeting place with many a young country swain in some secluded cavern beneath the rocky forest lane.

Lakewood, Zamboanga del Sur, Philippines

Village of Pedagan

Lintugop, Aurora
Pagadian City, Zamboanga del Sur

Provincial human resource management office of santo niño pagadian city

Civil Service Commision office in santo niño pagadian city
By Emmanuel D. Taghoy (FPG/EDT/PIA9-Zamboanga City)
ZAMBOANGA CITY, July 27 (PIA) – The Commission on Population (POPCOM)-9 has recently released the result of the 2013 Young Adult Fertility and Sexuality Study 4 (YAFS 4) that particularly focused on various sexual and non-sexual risk behaviors, teen pregnancy and HIV-AIDS among youth in Zamboanga Peninsula region.
POPCOM-9 Regional Director Reynaldo O. Wong said the study hopes to provide updated information on a broad framework of adolescent sexuality and reproductive health issues including their antecedents and manifestations that can be used in various intervention measures in order to safeguard the health and welfare of the youth.
The YAFS findings have been categorized based on socio-economic-demographic background, non-sexual risk behaviors, sources of information on sex, sex and media, sexual risks, teenage fertility and Human immunodeficiency virus infection and acquired immune deficiency syndrome (HIV/AIDS).
The study interviewed around 19,178 young people representing all sectors including males and females, single and married and the Muslim youth.
Some of the highlights in the YAFS results are as follows: region 9 has the fourth highest proportion of idle youth (not studying nor working); there is a declining proportion of youth in the region who are currently smoking; region 9 has the third smallest proportion of currently drinking youth; percentage of youth in region 9 who reportedly used prohibited drugs declined in the past decade; the region registers the seventh highest percentage of youth committing suicide.
The proportion of youth who have read pornographic materials has declined from 35.1 percent in 2002 to 29.3 percent in 2013. On the other hand, more than half of the youth have watched x-rated movies and videos illustrating an increase from 46.5 percent in 2002 and 54 percent on 2013.
Other media related activities are also identified such as visiting of sexually-explicit websites, sending and receiving of sex videos through cellular phones or internet, phone sex, among others.
The YAFS 4 is a joint project of the University of the Philippines Population Institute and Demographic Research and Development Foundation with funding from the Australian Government, United Nations Population Fund, Department of Health, and Philippine Council for Health Research and Development.
Previous YAFS were held in 1982, 1994, and 2002.
(ABS-CBNnews.com)
MANILA, Philippines – Army Chief Lt. Gen. Eduardo Año is set to confer awards Monday to the members of the 22-man Philippine Army Dragon Boat team that won a gold medal during the recent Japan Dragon Boat Championship in Osaka, Japan.
Año will pin the Military Merit Medal to each of the soldier-members of the team during Monday's flag-raising ceremony at the Army headquarters in Fort Bonifacio, acting Army spokesman Maj. Enrico Gil Ileto said.
The team – composed of 20 paddlers, a steersman, and a drummer – won the gold medal after they finished first in the 250-meter Men's open category during the event held July 19 at the Okawa river.
"Truly, another world-class performance that has once again inspired the 85,00-strong Army," Año said of the feat achieved by the team that was founded in 2009 and has since won numerous local and international competitions.
"Our dragon boat team displayed dedication and commitment to excellence, and exhibited discipline and teamwork, qualities that are worth emulating and which the Philippine Army is proud of," said Año.
Ileto attributed the success of the team, coached by S/Sgt. Usman Anterola, to the "arduous training, expert coaching and guidance, the commitment and discipline of each of the paddlers, and the support from the people."
"To stay in shape, the team trains year round, from paddling to exercise at the gym. They also do pool training twice a week at the Philippine Army Wellness Center to help perfect their paddling technique," said Ileto.
"Vigorous regiment of core and aerobic exercise, free weights, and running are also included in their training program," he added.
Ileto also announced the promotion of two senior Army officers to the next higher rank.
Brig. Gen. Gerardo Barientos and Col. Alan Arrojado will wear their new ranks of major general and brigadier general, respectively, during today's flag-raising ceremony.
Barientos, of the Philippine Military Academy class of 1983, is currently the commander of the Army's 1st Infantry Division in Zamboanga del Sur. Arrojado, of the PMA class 1984, is the commander of the Joint Task Group Sulu.
(PNA), JBP/PFN
MANILA, July 25 (PNA) -- Three members of lawless group, reportedly headed by one Ukol Talumpa, were killed during an encounter with government security forces in Pagadian City Friday afternoon.
The incident took place near Tulawas National High School at Purok 1, Barangay Tulawas, Pagadian City, said 1st Infantry Division public affairs office Lt. Col. Audie Mongao in a message to the PNA.
He added that operatives from the Pagadian City Police Station and Zamboanga Del Sur Provincial Police Office were responding to reports of armed men in the area when fired upon by 10 of the bandits at 5:43 p.m..
Police officers then retaliated, killing three and wounding four of the suspects, who managed to escape along with their other companions.
In the gunfight, a police officer identified as PO2 Manuel, was wounded in the chest.
Recovered from the encounter scene were three .45 caliber pistols and three motorcycles.
Mongao said troops from the 53rd Infantry Battalion are now helping the police in their pursuit operations.
By Claro A. Lanipa (ALT/CAL/PIA-9/Zamboanga del Sur)
PAGADIAN CITY, July 24 (PIA) – In observance of Nutrition Month this July, the Regional Nutrition Anti-Hunger Committee Technical Working Group (RNAHC-TWG) will conduct a thematic symposia on this year's theme, "TimbangIwastosaTamangNutrisyon at Ehersisyo" at the Day Care Center of Barangay Balangasan,this city on July 28.
Nutrition Program Regional Coordinator Maria del Pilar PamelaTarroza said the activity aims to create in the participants the appreciation of the theme's focus on keeping a normal body weight through nutrition and physical activities. It will create awareness on the factors that lead to overweight and obesity and their consequences to the health of the individual and community.
"Overweight and obesity increase the risk to cardiovascular diseases, type 2 diabetes, various forms of cancer and muscoloskeletal disorders like arthritis," Tarroza said.
She added that it also poses risk to having hypertension dyslipidemia, sleep apnea, breathing problem, liver and gallbladder disease.
The "10 Kumainments" of the National Nutrition Council will also be launched, as follows:
I. Kumain ng iba't ibang pagkain.
II. Saunang 6 months ni baby, breastfeeding lamang; mula 6 months, bigyan din siya ng ibang angkop na pagkain.
III. Kumain ng gulay at prutas araw-araw.
IV. Kumainng isda, karne at ibang pagkaing may protina.
V. Uminom ng gatas; kumain ng pagkaing mayamang sa calcium.
VI. Tiyaking malinis at ligtas ang ating pagkain at tubig.
VII. Gumamit ng Iodized salt.
VIII. Hinay-hinay sa maalat, mamantika at matatamis.
IX. Panatilihin ang tamang timbang.
X. Maging aktibo, Iwasan ang alak; huwag manigarilyo.
Expected to attend the symposia are students, parents of school children, teachers, barangay officials and residents, and parent leaders of Pantawid families.
(PNA), FFC/TPGJR/HDC
PAGADIAN CITY, Zamboanga del Sur, July 23 (PNA) -– The City Disaster Risk Reduction and Management Office (CDRRMO) in partnership with the concerned stakeholders is conducting an earthquake and fire drills on Friday in this city's commercial district.
Haron Damada, CDRRMO chief, said Thursday the scenario will include earthquake and tsunami then followed by a fire incident.
Damada said that six coastal barangays which are vulnerable to tsunami as an after effect of an earthquake will join Friday's drill.
These are the barangays of Sta. Lucia, Domagoc, Santiago, San Pedro, Kawit and White Beach.
Damada said the barangays of San Francisco and Gatas as well as several commercial establishments in the city proper will join the drills.
He said the earthquake and fire drills will be spearheaded by his office as well as the Bureau of Fire Protection, police, military, Barangay Emergency Response Team and two private hospitals.
He advised the public not on Friday once they will hear the sound of the alarm system at the City Commercial Center (C3), which will be used to signal the start of the drills.
The C3 alarm system can be heard as far as four kilometers away from the city proper.
The CDRRMO on Thursday held an orientation to the members of the local media concerning the earthquake and fire drills.
"We consider the important role of the media and we need their help and coordination for them to disseminate the proper information in case of emergency and calamities that may happen," Damada said.
Meanwhile, the CDRRMO and the provincial police office have joined Thursday's nationwide earthquake drill.
The earthquake drill was held at Camp Abelon that houses the headquarters of the provincial police headquarters in this city.
By Emmanuel Dalman Taghoy (FPG/EDT/PIA9-Zamboanga City)
ZAMBOANGA CITY - Even businesses around the globe are now taking a great leap for the environment. Technology innovations and environment-friendly strategies are now used and applied in several micro, small and medium scale enterprises all over the world. Business and environment have come to terms to develop a sustainable business or "Green Business."
Greening your business is not expensive as many have thought. It is not time consuming; neither it requires special skills nor high-technology interventions. It requires less time and effort, and is very safe for the environment.
In one of the lectures during the conduct of SME Caravan in Molave town, Zamboanga del Sur, Ms. Marichu M. Atay, provincial director of the Department of Trade and Industry (DTI)-Zamboanga del Sur emphasized how entrepreneurs can help care for the environment without compromising profit and, instead, increase efficiency in the workplace and even reduce expenses in business.
The changing climate
Why go green? You may ask. The calamities or disasters that hit several parts of the globe in previous years have really hampered growth and development. Our planet got beaten black and blue by disasters wrought by climate change.
Climate change, environmental degradation, unemployment, poverty and inequality seem to feed off each another.
According to the Global Footprint Network, our current world average resource intensiveness uses the resources of about 1.5 planets, as the people are consuming far more natural resources than what the planet can sustainably provide. What's worse, many of the Earth's ecosystems are nearing critical tipping points of depletion or irreversible change, pushed by high population growth and economic development.
And if our current consumption and production patterns remain the same and with a rising population expected to reach 9.6 billion, we will need three planets to sustain our ways of living and consumption by the year 2050.
Understanding green business
It only takes a few steps to start greening your business. First, change your way of thinking. Behavioral change needs no financial investment; however, commitment is of value.
A true businessman does not only think of profit. Profit is only part of the big picture. It is the reward you get with all the effort you have put in your business. It is the end result.
You have to consider the contributory factors affecting your profit. Definitely, resources include the major cut backs in your company. Water and electricity are good example of this. But if you are wise enough and know what to do, you can lessen your expenses even through simple methods.
"As simple as turning-off a light switch when not in use can do miracles in your electric bill. The same thing with removing cellular phone chargers in the plug after using do some magic," shared Ms. Atay, who has also been practicing simple ways to reduce energy consumption.
Energy is one of the key hotspots globally that impacts the environment along with water, solid waste, natural resource, environment friendly supply and green procurement, and transport or greenhouse gas (GHG) emissions.
Going green
Business establishments that prefer to use energy efficient technologies such as LED light bulb, flat screen monitors, and solar powered equipments, among others, will most likely consume less energy.
Ms. Atay suggested that in using appliances and other home and office equipment, always look for the energy saving label.
"There are appliances like computers and television sets that consume less energy and they are branded with a label," Ms. Atay stressed.
However, she warned not to get confused with energy saving boxes or gadgets that are attached to appliances to reduce energy consumption. "Be wary, those gadgets do not reduce energy consumption, instead also consume energy and will only increase your bill."
Water conservation is no different from saving energy. Practical tips in water conservation like using a low flow plumbing fixtures, and rain water harvesting will also do some tricks.
"The rain water you collected can be used in cleaning and watering the plants instead of using clean water," Atay recommended.
Did you know that one inch of rainfall on a 2,000 square feet roof is equivalent to 1,250 gallons of water?
Small leaks on pipes and plumbing shouldn't also be neglected. "Repair leaks to save as much as 40 cubic meter of water which is wasted every year," she said.
Energy and water conservation can be done in various ways. Simple innovations require less and sometimes no investment at all. A sensible attitude will do.
Cash in trash
Maybe you have heard that there is cash in trash. Well, you have good hearing. Indeed, businesses that make use of their waste materials to come up with another product doubles (if not more) their profit.
The three Rs - reuse, reduce and recycle – have been introduced throughout the globe. More and more are embracing the idea and even come up with another way of utilizing trash:"upcycling." This is done by coming up with an upgraded item of the recycle trash.
In recycling, the possibilities are endless. Take the example of a used newspaper which can be made into several products like decorative items, foot wears, key chains, paper bags, and many others.
All these are made possible with good solid waste management. Business establishments are encouraged if not mandated by local ordinances to establish a proper waste disposal. If trashes are segregated well, residual wastes are easily spotted on. Then it would be easier to look for recyclable materials.
A good waste management includes waste segregation, collection, hauling, material recovery and recycling or disposal.
It is not too late to start shifting your gears toward a green business.
The earth is still breathing and, if together, we hold hands to cure our ailing environment, we secure not only profit of coins and cash but a larger scale profit that would benefit future generations.
By Franklin P. Gumapon (FPG/PIA9)
PAGADIAN CITY, July 21 (PIA) – Members of the Regional Search Committee (RSC) met here yesterday to discuss this year's Search for Outstanding Volunteers (SOV), which is open to individuals and groups providing volunteer assistance in the country.
Regional Director Teresita Socorro C. Ramos of the National Economic and Development Authority (NEDA)-9 sent for the committee members to apprise them of the timetable set by the SOV National Selection Committee in the submission of nominations.
Although press releases on SOV 2015 were already issued as early as April this year, NEDA-9 has so far received only two nominations. Duly accomplished nomination forms will still be accepted by NEDA-9 regional office at the Zamboanga del Sur Provincial Center, Dao, Pagadian City.
"The SOV aims to highlight the exemplary performance and dedication of service of Filipino volunteers in helping people and communities and recognize the role of volunteerism in development and nation-building," an SOV leaflet said.
Criteria for evaluation of nominees for individual category include the qualities of the volunteer, performance and outputs. For a group/organization category, the criteria are qualities of the organization, performance and outputs.
Director Ramos underscored the contribution of volunteerism to the society saying, "volunteers are doing a lot of works [for the good and welfare of the community], and yet, are not recognized. They are too humble to announce their contributions as volunteers."
Ramos is desirous to see volunteers from the region winning the search in the national level.
The meeting was attended by personnel from the Department of Interior and Local Government (DILG)-9, Philippine Information Agency (PIA)-9, Civil Service Commission (CSC)-9 and Ms. Merlou Quisumbing, president of the Pagadian City ZDS Chamber of Commerce and Industry.
By Gideon C. Corgue (ALT/GCC/Pagadian/Zamboanga del Sur)
Elementary students in a far-flung barangay of Navalan, Tukuran, Zamboanga del Sur were recipients of "Project Hygiene Kit" initiated by the 1st Cavalry (Tagapanguna) Squadron, Mechanized Infantry Division, Philippine Army.
Lt. Col. Charlemagne Batayola Jr., commanding officer of the 1st Cavalry Squadron led the distribution of 105 hygiene kits to students of MV Lagare Memorial Elementary School in Barangay Navalan.
New Project
A new program of the Civil-Military Operations (CMO) office for this year, "Project Hygiene Kit" aims to promote proper hygiene to indigenous peoples' children especially in the remote and far-flung barangays.
Batayola said the project is consonance with the Internal Peace and Security Plan (IPSP) "Bayanihan" campaign of the Armed Forces of the Philippines that encourages active participation of various stakeholders in their peace and security efforts.
"We are launching this program, because we consider the school children as part of the stakeholders," he added.
Proper Hygiene
He said further that there is a need for children in the countryside to develop proper hygiene to protect them from various diseases. Hence, this project intends to raise awareness on the importance of proper handwashing with soap and water not only among schoolchildren but in the community as well.
The simple act of handwashing can reduce the spread of diseases such as diarrhea, typhoid fever and respiratory infections.
The said kit includes basic hygiene items such as toothbrush, toothpaste, face towel, bath soap and alcohol.
During the event, Batayola said the school children were taught proper hand washing techniques, brushing of teeth and other health practices by the health team of Labangan Rural Health Unit headed by Dr. Mailyn Manupac, municipal health officer.
Meanwhile, Navalan Punong Barangay Leoncio Osores was grateful to the 1st Cavalry Squadron for launching the project in his barangay saying that it offers help to school children to learn and practice personal hygiene.
"Pinaagi ani nga project, ang mga kabataan makasagop sa maayong batasan sa ilang pagkabata. Kung unsa ang ilang nahibaloan sa kasundalohan ug sa municipal health office mahitungod sa personal hygiene, ila na kini madala hangtud madako sila ug malikayan nga magkasakit," Osores explained.
(Through this project, the school children can adopt good habits during their formative childhood years. What children learn from the soldiers and municipal health office on personal hygiene can be practiced until they grow up and thus avoid getting sick.)
Osores recalls that last year, the unit also conducted several activities such as: tree planting, "Brigada Eskwela", medical and dental civic action program (MEDCAP), clean up drive and extending food assistance to poor families.
Batayola expressed his gratefulness to Pagadian Mayor Romeo P. Pulmones, Ferdinand P. Pulmones and Mr. Kendrick Yap for partnering with the "Project Hygiene Kit" of the 1st Cavalry Squadron.
By PINSP DAHLAN TIDAL SAMUDDIN with report from PO2 Radzben S. Jul (RPIO9)
Ramon Magsaysay, Zamboanga del Sur - A motorcycle driver was arrested during drug buy-bust operation carried out by operatives of Ramon Magsaysay Police Station at integrated Bus and Jitney Terminal (IBJT) located at Sitio Alang-Alang, Poblacion, Ramon Magsaysay, Zamboanga del Sur at about 3:50 PM of July 7, 2015. Police Senior Inspector Jeremias P. Soreno, Chief of Police of Ramon Magsaysay identified the arrested man as Antonio Cielo y Pancho, 50 years old, married, habal-habal driver, resident of Barangay Poblacion, Ramon Magsaysay.
Confiscated from his possession and control are five (5) pieces small- sized heat-sealed transparent plastic sachets containing white crystalline substance suspected to be shabu, five (5) pieces of rolled aluminum foil, one piece color green disposable lighter, one piece matchbox, two pieces of two hundred peso bill used as marked money, one piece one hundred peso bill, two pieces twenty peso bill, one piece five peso coin and four pieces one peso coin. Suspect is now temporarily detained at Ramon Magsaysay MPS while appropriate case for violation RA 9165 is now being prepared for filing in court.
[(PNA), JBP/TPGJR/HIROHITO D. CADION]
PAGADIAN CITY, Zamboanga del Sur, July 18 (PNA) -- The member-consumers of the Zamboanga del Sur Electric Cooperative-1 (Zamsureco-1) will again have to contend with two to three hours daily brownout.
This came as the diesel-powered Mapalad Power Corporation (Mapalad) has shutdown effective Wednesday to undertake repair of its power plant.
Mapalad, an Independent Power Producer (IPP), supplies 5 megawatts to Zamsureco-1.
Zamsureco-1 Information Officer Liberal Cabatcha told the Philippines News Agency there is no information yet as to how long the repair works will be completed.
The Zamsureco-1 member-consumers have enjoyed zero brownout for almost two weeks already after the cooperative have contracted 10 megawatts (MW) from the Therma South, Inc. (TSI) to cover the cooperative's power deficit.
However, Cabatcha said the consumers will again experience two to three hours daily brownout with Mapalad out of service.
Mapalad is one of the three power suppliers of Zamsureco-1. The others are: the National Power Corporation, which has a contracted 25-MW, and the Therma Marine, Inc., that supplies 5-MW.
Zamsureco-1 has power deficit since Napocor cannot fully supply the 25-MW contracted power to the cooperative due to less power generation brought about by the decreasing water level at its hydro plants.
Zamsureco-1 has a peak load demand of 34-MW. The cooperative supplies electricity to this city and to the 24 of the 26 towns of this province with 69,857 member-consumers.
By Bong Garcia
THE Department of Trade and Industry (DTI), through the Bottom-up Budgeting (BUB), has released P3.1 million to implement livelihood projects in two municipalities in Zamboanga del Sur.
Maria Socorro Atay, DTI-Zamboanga del Sur provincial director, said the beneficiary-towns of the agency's funding assistance are Aurora and Sominot.
Sominot received the big chunk of the financial assistance at P2.4 million, while the remaining P700,000 went to Aurora.
The two municipalities are among the three Zamboanga del Sur towns that have signified intention to avail themselves of DTI's BUB this year, said Atay.
She said the other town that signified intention is the municipality Ramon Magsaysay.
But she said the release of the P6.4 million intended for Ramon Magsaysay was withheld pending submission of completion report of the town's 2014 BUB-funded projects.
Meanwhile, Sominot Mayor Stephen Acosta said the funding assistance they received will be used for the production of coco wine, vinegar, sugar and nata de coco.
Aurora Mayor Boen Dorotheo Cabahug said they will utilize the P700,000 financial assistance to conduct training, marketing and product development of processed sweet kaong.
The two mayors thanked the DTI for the approval of their request.
The BUB is part of the government's poverty reduction reform agenda that aims to make the national budget a "participatory process."
By Gideon C. Corgue (FPG/GCC/Pagadian/Zamboanga del Sur)
PAGADIAN CITY, July 16 (PIA) – Engr. Jose Raul A. Saniel, manager and chief executive officer of the Zamboanga del Sur Electric Cooperative (ZAMSURECO)-I on Wednesday expressed his thanks to the Philippine Information Agency (PIA)-9 for giving the information officers of the electric cooperatives (ECs) in Zamboanga Peninsula (ZamPen) a training on newswriting and photography.
In his welcome message during the three-day journalistic writing workshop attended by some 20 information officers from ZAMSURECO-1, ZAMSURECO-2 and the Zamboanga del Norte Electric Cooperative (ZANECO), Saniel said "the workshop is extremely important for ECs, as it is an effective and powerful tool to effectively and efficiently undertake information, education and communication (IEC) campaign through via print and social media."
The workshop, which started July 15-17 at the Heroes' Function Hall, ZAMSURECO-1 here, was supported by Region IX Electric Cooperatives Association (RENECA) and Regional Association of General Managers (RAGMA).
Saniel said when he studied the organizational competencies of ZAMSURECO I, he found out that there is need to hone the writing skills of its employees particularly the information officers to help strengthen the IEC campaign for all its the programs and projects.
"This workshop is extremely important for our organization to be able to come up with strategies and to effectively serve our member-consumers and media partners in matters of information dissemination."
"This activity also paves the way for the electric cooperatives to see a government agency like PIA working and helping us improve our newswriting and photography skills," Saniel, who is one of the participants himself, pointed out.
The ZAMSURECO administrator said he hoped that the strong partnership between the ECs and PIA would continue to serve their clients better.
PINSP DAHLAN TIDAL SAMUDDIN with report from PO2 Jonas D. Macasa Jr. (RPIO9)
Tukuran, Zamboanga del Sur - PNP elements of Tukuran Municipal Police Station led by PCInsp Gilzen Niño Regis Manese, COP conducted a checkpoint at PAC, located at junction, National Highway, Barangay Curvada, Tukuran, Zamboanga del Sur about 5:00 in the afternoon of July 8, 2015. The informant/asset report that there were two (2) male persons riding on a single motorcycle Honda XRM 110cc color yellow heading to Aurora, Zamboanga del Sur from Sultan Naga Dimaporo, Lanao del Norte is carrying an illegal drugs.
The team successfully arrested the said two persons identified Herbie Pejaner Y Bontoyan 26 years old, with live-in partner and a certain Marjohn Pejaner Y Cadeliña 20 years old, single, jobless and both residents of Purok Palo, Barangay Lantungan, Aurora, Zamboanga del Sur. Recovered/confiscated from the possession and control of the suspects are five (5) small packs of plastic heat sealed sachets containing white crystalline substance suspected to be methamphetamine hydrochloride locally known as shabu, five (5) pcs rolled aluminum foils and two (2) disposable lighters. Suspects together and the confiscated evidence were immediately brought to Tukuran MPS for proper disposition to include the said single motorcycle for filing of case in court for violation of R.A. 9165.
Siocon, Zamboanga del Norte - MAIDSOTG of Siocon MPS led by PCInsp JOSEPH REALES MAULAD-OIC together with BPATs conducted a random mobile checkpoint at barangay out- post of barangay S. Arabi Siocon, Zamboanga del Norte at about 11:45 in the evening of July 7, 2015. Resulted to flagged down one unit Honda wave 100 MC without plate number, side cover, headlight, tail light, chassis number and engine number. The said motorcycle is driven by Al Pulalon y Hadjibon, 38 years old, married, vendor in occupation and a resident of Barangay Manaol, Siocon, Zamboanga del Norte. Upon verification, subject person failed to present pertinent documents of said motorcycle. Immediately, said team conducting frisk of said person and confiscated from his possession and control were one (1) small heat sealed transparent plastic sachet containing white crystalline granules believed to be "SHABU", two (2) pieces rolled aluminum tin foils and one green disposable lighter. Markings and documentation was done in the presence of Barangay Councilor Jefferson Singkay Arabi and Barangay Tanod Pa Garcia M. Isnain of said municipality. Suspect was brought to Siocon District Hospital for medical examination, subsequently brought and detained at Siocon MPS for filing of appropriate charges in court while confiscated items were properly turn-over to the Evidence Custodian.
(PNA), FFC/TPGJR/HIROHITO D. CADION
PAGADIAN CITY, Zamboanga del Sur, July 14 (PNA) –- The Department of Trade and Industry (DTI), through the Bottom-up Budgeting (BUB), has released PHP3.1 million for the implementation of livelihood projects in two towns in this province.
DTI Provincial Director Maria Socorro Atay told the Philippines News Agency the beneficiaries of the funding assistance, which they released recently, are the towns of Aurora and Sominot.
Aurora is a second class municipality with a population of 48,434 while Sominot is a fifth class town with a population of 16,652 as of the 2010 census.
Atay said PHP2.4 million of the total amount released was given to the town of Sominot while Aurora received the remaining PHP700,000.
Sominot Mayor Stephen Acosta said the funding assistance they received will be used for the production of coco wine, vinegar, sugar and nata de coco.
On the other hand, Aurora Mayor Boen Dorotheo Cabahug said they will utilize the PHP700,000 financial assistance to conduct training, marketing and product development of processed sweet kaong.
Atay said the municipalities of Sominot and Aurora are among the three towns from this province that have signified intention to avail of DTI's BUB this year. The third is the town of Ramon Magsaysay.
However, Atay said the release of the PHP6.4 million intended for Ramon Magsaysay was withheld pending submission of completion report of the town's 2014 BUB-funded projects.
She said the BUB is part of the government's poverty reduction reform agenda that aims to make the national budget a "participatory process."
(PNA), FFC/TPGJR
ZAMBOANGA CITY, July 13 (PNA) –- The Overseas Workers Welfare Administration (OWWA) announced that they are now accepting applications for Skills-for-Employment Scholarship Program (SESP) for school year 2015-2016.
OWWA Regional Director Hassan Gabra Jumdain said that 18 of the 160 scholarship slots nationwide are intended for Zamboanga del Norte, Zamboanga del Sur, Zamboanga Sibugay and Basilan provinces as well as Zamboanga City.
Jumdain said SESP is offered to qualified overseas Filipino workers (OFWs) and legal dependents of active OFWs enrolling in six months to two years Technical Vocational course in any Technical Education Schools and Development Authority (TESDA)-accredited training institution.
Jumdain said the applicants for the scholarship program must be 16 years old but not more than 21 years old.
Jumdain said applicants should submit the following requirements: an accomplished application form; two copies 2x2 pictures; proof of relationship to OWWA member; certificate of no marriage certified by the local civil registrar or National Statistics Office (NSO) if OFW is single; proof of OWWA membership; and official copy of transcript of records and school diploma.
He said the scholarship program offers PHP14,500 per course regardless of the duration of the training program.
He those interested to avail this scholarship to visit his office at 3rd floor, Goodwill building, Mayor Jaldon Street, Barangay Canelar, this city, or call at (062)991-27-85.
By PINSP DAHLAN TIDAL SAMUDDIN with report from PO2 Radzben S. Jul (RPIO9)
Zamboanga del Sur - A farmer listed as the Top 8 Most wanted in Titay Police Station was arrested by elements of Zamboanga del Sur Provincial Intelligence Branch and Guipos Police Station at Barangay Guling, Guipos, Zamboanga del Sur at about 11:00 AM of July 7, 2015.
Lito Antonga a.k.a. Tohtoh, 33, married, farmer, resident of Barangay Supit, Titay, was arrested by virtue of warrant of arrest for the crime of frustrated murder and attempted murder, issued by Hon Judge Josefino P Bael Of RTC9, Branch 24, Ipil, Zamboanga Sibugay docketed under criminal case number i-5276 and i-5044. Suspect was subsequent brought by the operating team to police office for proper disposition.
By Allen Abastillas
The Highway Patrol Group-9 has urged those applying for motor vehicle registration with the Land Transportation Office-9, acquiring either new or second hand unit, change of ownership, change of color or engine or assemble, to secure clearance first from the office.
HPG -9 chief Sr. Supt. Joel R. Dimaano said that his appeal to all motorists is in relation to the Memorandum Circular number AVT- 2015-1930 issued by the LTO Central Office on the enforcement of the "No Registration, No Travel" policy on four-wheel motorvehicles under Joint Administrative Order number 2014-01.
Dimaano recently met with LTO-9 Director Aminola P. Abaton to discuss the full implementation of the memorandum circular and the enforcement of "Anti-Colorum" policy.
Meanwhile, Dimaano said that the HPG- 9 will establish a website for Region-9 intended for carnap, hold order, stolen motorvehicles and motorcycles in the region.
"This project is in coordination with LTO-9 and the local traffic police. Ang basis kasi naming dito ay police blotter sa local police para may data kami sa mga nakawan ng sasakyan sa region- 9," Dimaano said.
The older news reports are kept here.