Zamboanga Del Sur News
From Zamboanga.com :Portal to The Philippines
Province of Zamboanga del Sur - Archived News of Zamboanga del Sur
---

Seal of Zamboanga del Sur Province
Interactive Google Satellite Map of Zamboanga del Sur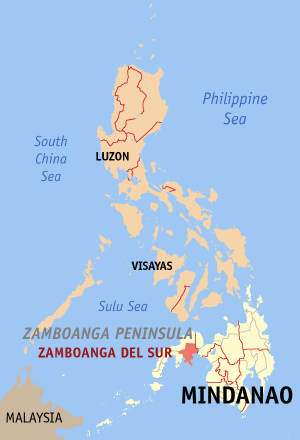 Zamboanga del Sur Map Locator

Municipalities within Zamboanga del Sur

Provincial Capitol of Zamboanga del Sur

Provincial Capitol of Zamboanga del Sur, Santo Niño, Pagadian city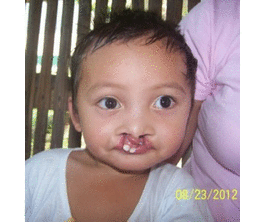 In as few as 45 minutes a child or anyone can be saved from a lifetime of pain, shame and isolation. You can give them a chance to go to school, make friends and have a bright future. For as little as 100 pesos you can help provide a surgery for a child suffering from a cleft palate or cleft lip(harelip).


One act of random kindness at a time.

Visit our website: B.O.S.S.
Lapuyan Falls: The favorite haunt of the fair Subanen maidens of Sitio Baga and all its neighboring areas, usual meeting place with many a young country swain in some secluded cavern beneath the rocky forest lane.

Lakewood, Zamboanga del Sur, Philippines

Village of Pedagan

Lintugop, Aurora
Pagadian City, Zamboanga del Sur

Provincial human resource management office of santo niño pagadian city

Civil Service Commision office in santo niño pagadian city
Zambo Sur has 39,438 SK voters
By Bong Garcia
THE Commission on Elections (Comelec) has announced that a total of 39,438 youths are set to cast their votes in the province of Zamboanga del Sur once the Sangguniang Kabataan (SK) election pushes through.
Zamboanga del Sur Provincial Election Supervisor Ignacio Baya said the 39,438 youth are registered in the 26 municipalities and one component city of the province.
Pagadian, being the capital of Zamboanga del Sur, has the highest number of SK voters since 6,236 of the 39,438 youths aged 15-17 are registered in this city.
Baya said the youth will cast their votes come election day in the 681 clustered precincts in the entire province of Zamboanga del Sur.
The Comelec central office has decided to move the election period for the SK from February 6 to March 2.
Tungawan PNP Intercepts 4,000 Sacks of Rice
By PINSP DAHLAN T SAMUDDIN with report from PO2 Jonas D Macasa Jr. and PO3 Jessica DT Sarsalejo, (RPIO9).
Tungawan, Zamboanga del sur - A joint operation by Tungawan Police Station led by Police Senior Inspector Chamer Lacay, ZSBPPO Provincial Intelligence Branch and Alpha Company-44th IB and 6th Special Forces Battalion intercepted a vessel and confiscated more or less four thousand sacks of rice at Tungawan Wharf, Sitio Logpond, Barangay Libertad at about 11:10 PM on January 18, 2015.
Alleged smuggled rice were placed under their custody before its turn-over to the Bureau of Customs for proper investigation.
Philippine Peacekeeping Contingent proud and happy to serve Pope Francis
(FPG/GCC/PIA-Zamboanga del Sur).
PAGADIAN CITY, Jan. 23 (PIA) –The 7th Philippine Peacekeeping Contingent to Golan Heights (7th PCGH) tasked to help secure Pope Francis in his four-day visit to the Philippines was proud and happy to rendered service to the pontiff.
"We are very proud and happy that we have rendered service to the reigning Pope of the Catholic Church and the absolute sovereign of the Vatican City," said Capt. Rogecel L. Labajo, action officer of 7th PCGH in a phone interview with Philippine Information Agency (PIA).
Early in September last year, Armed Forces of the Philippines (AFP) Chief of Staff Gen. Gregorio Pio P. Catapang Jr. announced that the 7th PCGH would form part of the two battalions that would help secure the Pope during his visit to Manila on Jan. 15-19, 2015.
Catapang said that their exposure and experience in peacekeeping operations in Syria had prepared them for the papal visit in the country.
Meanwhile, Capt. Labajo, who is a native of Pagadian, said the 7th PCGH contingent, which is composed of 333 soldiers, was assigned in the different areas and his 33-man team was assigned at the Apostolic Nunciature along Taft Avenue, Manila - the place serves as residence of the Holy Father's ambassador.
"Wala kami tulog sulod sa lima ka managsunod-sunod nga gabii tungod kay amo gibantayan pag-ayo ang Santo Papa (We had no sleep in five successive nights just to secure the pontiff)," Labajo said, referring to the five-day stay of the pope at the Apostolic Nunciature.
"Karon nga mipauli na si Pope Fancis makahigayon na gyud mi ug pahulay (Now that Pope Francis is home, we can take time to rest)," Labajo said.
Labajo said his team was assigned at the gate of the Apostolic Nunciature to augment the Presidential Security Group. "The successful state visit of Pope Francis is the 'victory of all Filipinos' saying that the pontiff was not harmed by anybody unlike the visit of Pope Paul VI in 1970 and Pope John Paul II in 1995 were there were attempts from terrorists to assassinate them.
When asked about his reaction on the commendation of the Senators on Tuesday to the Philippine National Police (PNP), the Armed Forces of the Philippines (AFP) and other government agencies for "successfully securing" Pope Francis during his five-day visit to the country, Labajo said "we are happy that they were impressed on our performance."
"As members of the Philippine Army, it is our duty and obligation not only to secure the community but the Pope as well because if something bad happens to him, it will destroy the good image of our country," Labajo concluded.
Presidential Communications Operations Office Secretary Herminio Coloma Jr. thanked and gave a salute to uniformed personnel for a job well done and for displaying dedication, hard work, patience and determination ensuring the safety of Pope Francis in the country.
DA nominates Zambo Sur as one of 2014 Top 10 Agri-Pinoy Rice Achiever Award finalists
(PNA, LAP/TPGJR/HIROHITO D. CADION/EDS)
PAGADIAN CITY, Zamboanga del Sur, Jan. 22 (PNA) -- The Department of Agriculture (DA) has included this province in its shortlist of finalists for the 2014 Top 10 Agri-Pinoy Rice Achievers Award provincial category.
Marivic Jongco, provincial government information officer, made this announcement Thursday, citing this province is one of the 15 nominee-provinces in the entire country for the award.
Jongco said nine of the 15 nominated provinces are from Luzon namely Aurora, Bataan, Bulacan, Isbela, Nueva Ecija, Mindoro Oriental, Pampanga, Pangasinan and Tarlac.
Jongco said the remaining six nominee-provinces, including this province, are all from Mindanao.
Aside from this province, the other nominated provinces from Mindanao are Bukidnon, Compostela Valley, Davao Oriental, Davao del Sur and Misamis Occidental.
DA is set to announce the top 10 winners next month and officials here are confident that this province will be declared as one of the awardees for the 2014 Top 10 Agri-Pinoy Rice Achievers Award.
The Top 10 Agri-Pinoy Rice Achievers Award started in 2012 and aimed to recognize the provincial and municipal governments for their outstanding efforts and best practices in terms of rice production, yield and sufficiency.
Meanwhile, Acting Provincial Agriculturist Joel Sabellano has attributed this province's nomination to the Top 10 Agri-Pinoy Rice Achievers Award to last year's increase of rice production.
He said data from his office showed that this province's rice production marked an increase of 19,352 metric tons (MT) in 2014 of 340,839 MT compared to that in 2013 of 321,487 MT.
Sabellano said this came about as this province registered an average yield of 4.55 MT per hectare, which is higher to the usual 4 MT per hectare in other provinces.
He said the various agricultural projects, including those related to organic agriculture, initiated by Governor Antonio Cerilles boosted the rice production of this province.
Tricycle operators, drivers hailed as modern day heroes
(FPG/GCC/PIA-Zamboanga del Sur)
PAGADIAN CITY, Jan. 21 (PIA) – "The tricycle drivers are considered our modern day heroes," according to Councilor Arnold Gavenia, chairman of the Motorized Tricycle Franchising and Regulatory Board (MTFRB) here.
Speaking during the fellowship night of the Pagadian City Tricycle Operators and Drivers Association (PACTODA) on Thursday, Gavenia said "the tricycle drivers are our vital partners. They play a vital role in our society by providing public convenience to the commuters."
Tricycle is the main mode of public transportation in the city.
Gavenia also commended the PACTODA members for consistently demonstrating their devotion to duty and in keeping their social obligation to the riding public. "Rain or shine they convey passengers to their destinations safely and efficiently."
In 2007 Gavenia had authored City Ordinance 2K8-267, declaring every Jan. 8 each year as tricycle operators and drivers (TOD) day in recognition of their crucial role in providing public convenience and their contribution to the local economy.
He also lauded the city government through the Sangguniang Panlungsod for giving due recognition to the tricycle operators and drivers saying "they are one of the key drivers behind the economic growth of the city."
Gavenia disclosed that the city government got around P2 million from the annual fees paid by the tricycle operators.
"The P2 million paid annually by the tricycle operators is more than enough to contribute for the city coffers," Gavenia said.
The tricycle operators and drivers day celebration was capped with a motorcade, free haircut, fellowship night, live band entertainment, fashion show and raffle draw to the delight of the 2,850 tricycle operators and drivers.
Catholic priest tells flock: Make Jesus center of your home
(FPG/GCC/PIA-Zamboanga del Sur)
PAGADIAN CITY, Jan. 20 (PIA) – Monsignor Foelan "Butch" Echavez, vicar-general of the Diocese of Pagadian City on Saturday appealed to the faithful to let Jesus Christ "indwell their hearts and make Him center of their homes."
Speaking before thousands of devout Catholics at the concelebrated mass held at the wharf area here, Echavez urged them to help pray for peace in our country, as "people are now experiencing difficulties in life."
"People are now faced with poverty and fear. They have no assurance of their future, as they always face unexpected dangers," he added.
Echavez cited the latest shooting incident that took place in broad daylight in front of Southern Mindanao Colleges, along Jamisola Street and near St. Columban College (Elementary Department), killing two persons.
"In a situation where there is no assurance, Pope Francis called it 'colonization of ideology'," Echavez said.
Echavez was reminded of the message of Pope Francis in the latter's meeting with families in the Philippines last Jan. 16 at the Mall of Asia Arena in Manila where he issued a warning against "ideological colonization" of families after reflecting on the gospel story of St. Joseph, who was warned in a dream of dangers that threatened the newly born Jesus.
"God is calling people to recognize the dangers threatening our own families. There is an ideological colonization, thus we have to be careful with that as it tries to destroy the family," Echavez quoted Pope Francis as saying.
"Despite the unfortunate events that happened in our family, we will not lose hope for the child Jesus inspires us to give our sincere faith to Him. We will allow the child Jesus to manage the affairs of our lives because he will teach us to do good things, guide and strengthen us to live good lives," Echavez concluded.
Fiesta Executive Council 2015 tenders fellowship night
(FPG/GCC/PIA-Zamboanga del Sur)
PAGADIAN CITY, Jan. 19 (PIA) – A dinner and fellowship night was tendered by the Fiesta Executive Council 2015 on Saturday evening at St. Columban College Gymnasium following the success of the weeklong celebration of the feast of Sr. Sto. Nino, January 9-18.
Fiesta Executive Council 2015 chair Rev. Father Rico Sayson expressed his deep gratitude to the various stakeholders especially the sponsoring groups for actively supporting the nine-day Novena Masses held at Sto. Nino Cathedral here.
Sayson lauded the stakeholders who contributed immensely to the success of the fiesta celebration.
He said the role of the stakeholders was very vital in making the events successful and peaceful. "I thanked them for their willingness and diligence to serve the fiesta executive council and participate the religious activities in honor of our patron saint Sr. Sto. Nino."
Pasalamat Festival steering committee chairman Councilor Cesar Dacal Jr. in his message said the active involvement and participation of stakeholders in the weeklong religious activities had inspired the poor people to participate in all of the events that were anchored on the theme, "Ang Batang Hesus, Nagpakatawong Kabus, aron Matubos ang mga Kabus" (The Child Jesus was born poor in order to redeem the poor).
On the other hand, Councilor Ernesto Mondarte, chairman of security and marshals committee, thanked the law enforcement agencies particularly the Zamboanga del Sur Police Provincial Office for sending 53 policemen to augment the security force during the fiesta celebration, the 1st Infantry (Tabak) Division for sending two military choppers, the Philippine Navy for sending three patrol gun boats, and Philippine Coast Guard and Maritime Police for providing security and safety during the fluvial procession.
Meanwhile, Schools Division Superintendent Arturo Bayocot of the Zamboanga del Sur Schools division was impressed with the good working relationships demonstrated by the stakeholders.
"It's good to see the harmonious working relationships of the different government agencies, business and civic organizations. The common denominator of this is that all are believers of Christ and that motivation brings us all here," Bayocot said.
Plaques of appreciation were awarded to the sponsoring groups in recognition of their valuable contributions to the success of the Pasalamat Festival 2015.
The awardees were the business community, city government offices, civic and professional organizations, Department of Education, institutional services group, law enforcement agencies, national government offices , provincial offices and vicariate of Baganian Peninsula and Salug Valley, etc.
R.A. 9262 Violator Captured in Lapuyan
By PINSP DAHLAN T SAMUDDIN with report from PO2 Radzben S Jul (RPIO9)
Lapuyan, Zamboanga Del Sur – A jobless was nabbed during an operation in Purok Kalimudan, Barangay Poblacion at about 12:30 in the morning on January 13, 2015.
Police Inspector Roger Allanic Bartiana, Lapuyan Police Chief, identified the arrested man as Asmirani Latip Ismula, 38, resident of said place. He was nabbed by virtue of warrant of arrest for violation of section 5 and 6 of R.A. 9262 docketed under Criminal Case Number 14-017 with recommended bail bond of Php 8,000.00 issued by Acting Presiding Judge Felix B. Rodriguez Jr. RTC Branch 29, Capitol Compound, Pagadian City Suspect is temporarily detained at Lapuyan MPS while awaiting court disposition.
LTO starts implementation of plate standardization program in Region IX
(R.G. Go)
The Land Transportation Office (LTO) has started the implementation of the plate standardization program here in Region IX.
Atty. Aminola Abaton, LTO regional director, said Friday that old plate numbers of vehicles are replaced with new ones upon the renewal of registration in line with the standardization program.
We are now in the phase of replacement of old plates,? Abaton added.
Abaton said there are 56,000 units of four-wheel vehicles and 180,000 units of motorcycles whose plate numbers are set to be replaced in the entire region.
The office of Abaton covers this city and the provinces of Zamboanga del Norte, Zamboanga del Sur, Zamboanga Sibugay, Basilan, Sulu and Tawi-Tawi.
Abaton advised the vehicle owners to prepare P450 for four-wheel vehicles and P150 for motorcycles as production cost payment of the standard plate numbers.
The new standard plate number of vehicles has security feature and tamper-proof. It was patterned after the European standards.
The place where the vehicles was registered is also indicated in the new plate number, he said.
Abaton said they expect to completely replace old vehicle plate numbers with the new standard plate in a period of two years.
Pagadian celebrates 8th "Tricycle Operators and Drivers Day"
(FPG/PIA9)
PAGADIAN CITY, Jan. 16 (PIA) – Tricycle operators and drivers converged at the Plaza Luz here yesterday, Jan. 15, to celebrate their 8th "Tricycle Operators and Drivers Day" with the theme "Ang Kadena sa Panaghiusa Mao ang Manubela sa Kalamboan" (The chain of unity is the steering wheel to progress).
Hundreds of tricycle operators and drivers as well as some city officials turned up to attend the annual activity which also became one of the highlights of the weeklong "Pasalamat Festival" starting Jan. 9 -18.
On behalf of Mayor Romeo Pulmones, Councilor Cesar Dacal Jr. delivered the mayor's message urging the tricycle drivers to be always honest and courteous in dealing with their passengers as they are "the show window of the city."
Congressman Victor J. Yu of the first district of Zamboanga del Sur also aired a similar call to the tricycle drivers to always provide the commuters with excellent service especially those coming from other places to impress upon the guests a positive attitude toward the city.
He said the tricycles here serve as the oldest mode of transportation for the riding public, purposely built at 25°-45° angle inclination to adapt to the city's hilly terrain.
Presently, some 2,850 tricycles are servicing the city with around 2,000 operators.
It could be recalled that the city government had passed in 2007 City Ordinance 2K8-267 declaring every Jan. 8 each year as tricycle operators and drivers day in recognition of their indispensable role in providing public convenience and their contribution to the local economy.
The said ordinance, which was the first of its kind in the country, was authored by Councilor Arnold R. Gavenia who is now also serving as chair of the local Motorized Tricycle Franchising and Regulatory Board (MTFRB).
For his part, Jesuseller Duterte, president of the Pagadian City Tricycle Operators and Drivers Association (PACTODA) has expressed his gratitude to the city leadership for the support extended to the group.
Regatta, fluvial procession more safe now, says Coast Guard chief
(FPG/CAL/PIA9)
PAGADIAN CITY, Jan. 15 (PIA) – The 2015 regatta and fluvial procession, a religious-civic celebration, is more safe and secure now than the previous years' celebration, said Lt. Laverny Ikan, station commander of the Philippine Coast Guard here in an interview yesterday.
Speaking in a gathering of local officials, government employees, barangay officials, and spectators, Ikan emphasized the importance of holding the regatta "as a gesture of thanksgiving to patron saint Sr. Sto. Nino.
Regatta is an annual event which features over a hundred of boats joining a fluvial procession, traditionally held each year by the city government as part of the lined up activities for the annual fiesta celebration called "Pasalamat festival."
In addition to fluvial procession, boat paddling race, pump boat race, swimming relay, "scubasurero" and balls collection at sea will also be held.
Ikan said the Philippine Coastguard headquarters in Manila had provided more land and sea-based assets intended for the scheduled activities.
"You can see now patrol boats from Philippine Coastguard, Philippine Navy and Maritime Police-Security Group sailing at the wharf area purposely to provide a systematic management, secure and safe celebration of "Pasalamat Festival," Ikan announced.
The coastguard chief said "it is only this year that Memorandum Circular No. 04-14 was issued by the Philippine Coastguard to the city government and Sto. Nino Cathedral through the Fiesta Executive Council 2015 allowing them to conduct the regatta and fluvial procession.
Meanwhile, the Pasalamat Festival steering committee chaired Cesar Dacal Jr. lauded the barangay officials and residents of the 12 coastal barangays for their active participation of regatta.
"Your presence in this momentous event is in response to the call of church officials that each one of us should love and respect the poor people, as patron saint Sr. Sto. Nino did," Dacal said.
Mayor Romeo Pulmones also hoped that the officials of the coastal barangays would continue to support the activities so that "the youth of today should inculcate in their minds the importance of Pasalamat Festival."
"Let us not forget that it is in the sea where we can get our food and we feed our family," Pulmones concluded. (FPG/GCC/PIA-Zamboanga del Sur)
DOH-CHDZP to deploy 200 nurses under NDP 2015
(FPG/CAL/PIA9)
PAGADIAN CITY, Jan. 14 (PIA) – The Department of Health-Center for Health and Development Zamboanga Peninsula (DOH-CHDZP) will deploy this month some 200 nurses under the department's Nurse Deployment Project (NDP) 2015 to the 26 municipalities and a city of Zamboanga del Sur.
DOH-CHDZP Officer-In-Charge Ulysses Jose Briones said this project aims to improve local health system that will support the country's attainment of the Universal Health Care better known as "Kalusugan Pangkalahatan" in support of the Millenium Development Goals (MDG).
Briones said these nurses were among the nurses who underwent recruitment and selection process last year and decided to renew their contract for another year of service. Though, some of them resigned while others were new recruits to replenish the needed required number of nurses.
These nurses will supervise the so-called Community Health Teams (CHTs) composed of Barangay Health Workers (BHWs), Barangay Nutrition Scholars (BNS), Pantawid Pamilya leaders and barangay kagawads (councilors) whose primary functions is to monitor and assess the health risk of the families identified under the social program of the government better known as the National Housing Targeting System (NHTS) conducted by the Department of Social Welfare and Development (DSWD), Briones elaborated.
"If there are risks found in the family, these nurses will also help the concerned family to prepare their own health plan and help facilitate their health benefits under the government's Philippine Health Insurance System or PhilHealth program," Briones said.
He further said one nurse would handle an average of 20 NHTS households and would regularly monitor the health of these families, particularly the children and pregnant women for the whole year.
Pagadian's street dancing, ritual competitions cancelled
(FPG/GCC/PIA-Zamboanga del Sur)
PAGADIAN CITY, Jan. 13 (PIA) – Visitors and residents will miss the chance to witness this year's much-awaited, breathtaking street dancing and ritual competitions, as Mayor Romeo Pulmones announced the cancellation of the event over the weekend.
Mayor Pulmones told the members of Zamboanga del Sur-Pagadian City Press Club, Inc. during a press conference that the street dancing and ritual competitions would no longer push through.
"I regret to inform the public that this year's street dancing and ritual competitions will no longer push through due to security reasons," Pulmones said.
When asked what specific threat does the city encounter, Pulmones answered he could not divulge the details to protect the informant.
"What is important is that we are exerting all efforts to maintain peace and security especially in the perimeters of Sto. Nino Cathedral," Pulmones explained.
Pulmones said the activities of "Pangadyian Festival" (formerly "Pasalamat Fetival) were held in different locations: the street dancing competition is held in major streets and ritual dancing will be at the city gymnasium, the regatta and fluvial procession at wharf area, and the daily Novena Mass at Sto. Nino Cathedral.
Pulmones further said the law enforcers would have the difficulty in securing the people since the events are not concentrated in one area. "The Philippine National Police (PNP) has a total strength of 169, which is insufficient to secure the 217,000 residents. With the current police personnel we have, the PNP is very much undermanned," Pulmones said adding "the ratio of 1 policeman is equivalent to 1,000 residents."
Pulmones, however, disclosed that the "Pangadyian Sayaw Festival" would be held after the Novena Mass at the vicinity of Sto. Nino Cathedral where nine groups of contingents - majority of whom are high school students - will perform a ritual dancing.
On the other hand, the mayor informed the Pangadyian Festival contingents, which include the performers, teachers and choreographers that they are going to present their dances during the opening program of Private Schools Athletic Association (PRISAA) regional meet to be held here in Pagadian City on Feb. 22.
"Akong gipasaligan ang mga performers nga ipadayon ang ilang performance sa opening program sa PRISAA Regional Meet. Ako usab nga gihatag kanila ang subsidy sa city government ug ang mga premyo intact", Pulmones said.
(I have made my promise to the performers to continue with their presentation during the opening program PRISAA regional meet. I have given also to them the government's subsidy, and the prizes are all intact.)
The popular street dancing and ritual competition, which used to highlight the annual fiesta celebration of patron saint Sr. Santo Nino, had drawn huge numbers of local and foreign tourists to flock to the city in the past years.
"Pangadyian Festival" reenactment held
(FPG/GCC/PIA-Zamboanga del Sur)
PAGADIAN CITY, Jan. 12 (PIA) – The opening salvo of "Pangadyian" Festival reenactment was held on Friday afternoon at Wharf Area here.
The reenactment was performed by the Melengas dance ensemble of the Western Mindanao State University-External Studies Unit (WMSU-ESU) with a stage play production in dances depicting the earliest historical account of Pagadian.
Dressed in their bright colored costumes, the dancers offered a true-to-life dance ritual depicting the life of Pagadianon's in 1950's and gave thanks to the miraculous Santo Nino for extending special protection to the Subanons, the first settlers of Pagadian City.
"Pangadyian festival" is a new term coined by the Fiesta Executive Council and the city government officials replacing "Pasalamat Festival", an annual cultural and religious festival held on the third Sunday of January, and is the center of the Santo Nino celebration. Formerly the festival was called "Zambulawan" then it was changed to "Pasalamat" and lately "Pangadyian."
Sto. Nino Parish administrator Rev. Father Rico Sayson, chairman of Fiesta Executive Council 2015 said "Pangadyian," according to the research conducted by the National Historical Commission of the Philippines (NHCP), historians, writers, authors and media in Manila, is a term which connotes a thanksgiving to patron saint, Sr. Sto. Niño, for all the blessings received in the year.
Sayson cited two most important historical accounts, namely, the horrendous Malaria outbreak which claimed hundreds of lives of the residents, and the crossing over of early settlers on the Illana Bay which they had experienced strong winds and huge waves every time they would attempt to cross the sea.
"Because of their strong faith and devotion to Sr. Santo Niño, the spread of malaria was completely controlled and the infected malaria patients were miraculously healed. Also, the early settlers were no longer experienced fear in crossing the sea because raging storm of wind and waves calmed," Sayson explained.
Sayson said there is a need for the faithful Catholics to know the evolution of "Pangadyian Festival" for them to fully understand that there was festival born in Pagadian, which the faithful failed to appreciate and recognize in the past decades.
Sayson said during the annual fiesta celebration, Pagadianons were used to copy the popular "Sinulog Festival" of Cebu City. "We don't have our own identity, thus, we need to implement our own festival here," he added.
Sayson said the church is interested in preserving and promoting "Pangadyian" dancing as a living example of a real and unique Cebuano culture.
In his message, Mayor Romeo Pulmones was grateful to the Fiesta Executive Council for the reenactment saying "it has provided the public especially the students a sufficient knowledge on what the festival is all about."
Pulmones also expressed his profound thanks to the owners of business establishments for their active support and cooperation adding that they have provided sound system in their respective establishments and played the "Pasalamat Festival" jingle during the procession of the holy image of Sr. Sto Niño in the major streets.
Pulmones said the reenactment marked the official opening of the weeklong celebration of "Pangadyian Festival.
Suspect on Acts of Lasciviousness in Aurora, 2 Others Cuffed
By PINSP DAHLAN T SAMUDDIN with report from PO2 Jonas D Macasa Jr. and PO3 Jessica DT Sarsalejo (RPIO9)
Aurora, Zamboanga del Sur - Elements of Aurora Police Station led by Police Senior Inspector Heidel B. Te-Elan, Officer-in-Charge effected the warrant of arrest against Albert Bajao y Basilgo in Purok 4, Barangay Balintawak for the crime of acts of lasciviousness in relation to R.A. 7610 docketed under Criminal Case Number 12-10, issued by Judge Jaime B. Caberte of RTC Branch 30. Suspect is detained at Aurora MPS while waiting for commitment order from the court concerned.
Pagadian City - Elements of Pagadian City Police Station led by Police Inspector Psyche Barroquillo arrested Florence Lique y Bacalso at Purok San Francisco, Barangay San Jose at about 12:55 PM of January 07, 2015. This for an estafa case based on the warrant of arrest under Criminal Case Number 16947 issued Judge Joel G. Vercide of MTCC Branch 1. Suspect is detained at Pagadian CPS for proper disposition.
Zamboanga City - A warrant of arrest was served by Curuan Police Station to Reynerio Sanson y Custodio, who is wanted person for violation of section 5 (a) in relation to section 6 (a) of RA 9262 docketed under Criminal Case Number 28557 during the conduct of a manhunt operation in Sitio Pagsanghan, Barangay Calabasa at about 11:00 AM on January 7, 2015 . Suspect is detained at Curuan PS for proper disposition.
The older news reports are kept here.