Zamboanga Del Sur News
From Zamboanga.com :Portal to The Philippines
Province of Zamboanga del Sur - Archived News of Zamboanga del Sur
---

Seal of Zamboanga del Sur Province
Interactive Google Satellite Map of Zamboanga del Sur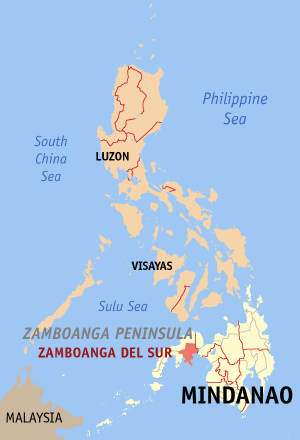 Zamboanga del Sur Map Locator

Municipalities within Zamboanga del Sur

Provincial Capitol of Zamboanga del Sur

Provincial Capitol of Zamboanga del Sur, Santo Niño, Pagadian city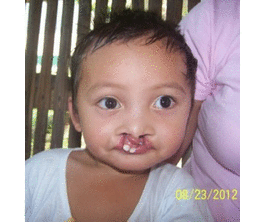 In as few as 45 minutes a child or anyone can be saved from a lifetime of pain, shame and isolation. You can give them a chance to go to school, make friends and have a bright future. For as little as 100 pesos you can help provide a surgery for a child suffering from a cleft palate or cleft lip(harelip).


One act of random kindness at a time.

Visit our website: B.O.S.S.
Lapuyan Falls: The favorite haunt of the fair Subanen maidens of Sitio Baga and all its neighboring areas, usual meeting place with many a young country swain in some secluded cavern beneath the rocky forest lane.

Lakewood, Zamboanga del Sur, Philippines

Village of Pedagan

Lintugop, Aurora
Pagadian City, Zamboanga del Sur

Provincial human resource management office of santo niño pagadian city

Civil Service Commision office in santo niño pagadian city
Village watchman, pal fall in drug bust
By Bong Garcia
A VILLAGE watchman and his companion were arrested in a buy-bust operation in the village of Balangsan, Pagadian City, the police reported.
Arrested were Allan Resada, 29, a village watchman, and his companion Ryan Ybañez, 27.
Police Regional Office-Zamboanga Peninsula (PRO-9) information officer Dahlan Samuddin said Resada and Ybañez were arrested around 2 p.m. Wednesday in the capital of Zamboanga del Sur.
He said the suspects were arrested after they allegedly sold a sachet of suspected shabu for P200 to an undercover policeman.
Inspector Samuddin said the arresting team confiscated from the possession of the suspects nine heat-sealed sachet of suspected shabu.
Charges have been already filed against Resada and Ybañez before the Pagadian City Prosecutor's Office, he added.
DILG-9 bares schedule for CSIS utilization confab in Dapitan City, Pagadian City
(FPG/PIA-9 with reports from Lemuel C. Mejares)
PAGADIAN CITY, Dec. 18 (PIA) – Before the end of this year, two CSIS (Citizen Satisfaction Index System) conferences would be held in the cities of Dapitan and Pagadian City on Dec. 17 and 22, respectively.
In a press release issued this week by Regional Information Officer Lemuel C. Mejares of the Department of Interior and Local Government (DILG)-9 here, he said CSIS focal person Teresita Catalbas had disclosed that another two cities in region 9 would undergo a CSIS utilization conference following its successful conduct in Dipolog City in 2013 with the Jose Rizal Memorial State University (JRMSU) as Local Resource Institute partner.
According to Catalbas, the CSIS provides an avenue to generate results and gather citizen's feedback on the reach and quality of basic public services provided by a certain local government units (LGU).
The said conference would be attended by the local chief executives, sangguniang members, department heads and representatives from the academe of said places to devise strategies and establish agreement and interventions aimed at improving the delivery of local services in terms of availment, awareness, assessment and importance of the programs.
DILG-9 Regional Director Paisal O. Abutazil, on the other hand, said "the CSIS helps the LGUs in assessing service delivery performance where citizen's perception, satisfaction and feedback are generated indispensably."
Moreover, Dr. Maria Rio A. Naguit, system research director of JRMSU explained that "the CSIS results and findings will serve as a gauge and motivation of the LGUs to further improve their delivery of services to the people for whom they exist."
Dapitan and Pagadian are among the 52 cities to be covered by CSIS for 2014 nationwide.
Zambo Sur guv urges ZPPI members to be proactive, impartial
(FPG/GCC/PIA-Zamboanga del Sur)
PAGADIAN CITY, Dec. 17 (PIA) – Zamboanga del Sur Governor Antonio H. Cerilles has encouraged the members of Zamboanga del Sur-Pagadian City Press Club, Inc. (ZPPI) to be always proactive and impartial in carrying out their duties and responsibilities.
Cerilles, who served as guest of honor and speaker of ZPPI's 9th anniversary and Christmas Party held at Garden Butterfly at Barangay Dao here, said "it is but proper and appropriate to strengthen the press club in the city and province because Pagadian is the nerve center of Zamboanga Peninsula."
"In carrying out your duties and responsibilities, I encourage you to make a research before talking, writing and attacking anybody else in the radio, print, and TV," said the governor who was the first chairman of the Kapisanan ng mga Brodkaster ng Pilipinas (KBP) in the province.
He also appealed to the ZPPI members to exercise utmost professionalism in their job to earn respect from the people and to police their ranks. "Do not let anybody with questionable integrity join your organization," he added.
With the new set of members, no more unreliable and untrustworthy media personalities in the organization, Cerilles pointed out.
Meanwhile, Marive Jongco, the newly elected president said she thanked the ZPPI members for giving her trust and confidence in managing the affairs of the organization until December 2016.
Jongco extended her deep appreciation for the overwhelming support extended to her by all members and she promised to honestly perform her role as a good leader, faithfully and impartially carry out her duties, listen to suggestions and to work for the unity all members.
She also thanked the provincial officials for actively supporting the activity as manifested by their presence in said occasion and by sending various gifts to the delight of the members.
Vic Del Pilar, the outgoing ZPPI president was impressed with the support shown by the provincial officials saying that it is the first time in the annals of the organization where the provincial board members, municipal mayors and vice mayors gave their 100 percent support to the ZPPI.
"We are overwhelmed with the presence of the good governor with his loving wife- Aurora Cerilles, 2nd district representative and the rest of the provincial officials," Del Pilar said adding the officials did not leave the venue until the program ended.
Del Pilar attributed the success of the event to the active support and outstanding leadership of the local chief executive and the presence of the majority of ZPPI members.
Three-hour power curtailment hits Zamsureco-1
(PNA), SCS/TPGJR/HIROHITO D. CADION/EDS
PAGADIAN CITY, Zamboanga del Sur, Dec. 16 (PNA) -– The Christmas season in this city and the entire province as well as in some other parts of Mindanao will not be so lively as in the past years.
This as the National Grid Corporation of the Philippines (NGCP) implemented effective on Monday a power curtailment as the Pulangi IV hydroelectric power plant in Bukidnon is functioning way below its capacity.
Liberal Cabatcha, Zamboanga del Sur Electric Cooperative-1 (Zamsureco-1) information officer, said Tuesday he was informed that the 250-megawatt Pulangi IV could only generate 20-MW.
Cabatcha explained that in case of Zamsureco-1, the member-consumers will experience three-hour blackout daily since the cooperative is only receiving power supply of 22-MW a day.
He said the power demand of the Zamsureco-1 member-consumers is 30-mw. The cooperative serves 69,857 connections in this city and 24 of the 26 towns of this province.
He said they have no information yet as to when the power situation will be normalized.
Police confiscate P5-M smuggled imported rice in Zamboanga del Sur
By Hirohito D. Cadion [(PNA), CTB/TPGJR/HDC/JSD]
PAGADIAN CITY, Zamboanga del Sur, Dec. 15 (PNA) – The police have confiscated an estimated P 5 million worth of smuggled imported rice in the nearby municipality of Dumalinao this province, a top police official announced Monday.
Senior Supt. Sofronio Ecaldre, provincial police director, said the smuggled rice was seized Friday in a raid at a warehouse in Barangay Upper Dumalinao, Dumalinao town.
Ecaldre said the smuggled imported rice that was confiscated at the warehouse of Gregorio Yap consisted of 5,400 bags of 25 kilos each.
Ecaldre said the warehouse caretaker failed to present documents to prove it was legally shipped and purchased.
Ecaldre said the confiscation of the smuggled rice came after Dumalinao Mayor Ace William Cerilles received reliable information about the contraband stocked at the warehouse.
He said the raiding team also confiscated 4,000 empty sacks for 25 kilos and 50 kilos with markings "D & A Pagadian Golden Grains well-milled rice."
He said they have padlocked the warehouse and is being guarded by policemen while waiting for the arrival of Bureau of Customs (BoC) officials for proper disposition.
Security in Zambo bus terminals tightened
By Bong Garcia
POLICE and military forces have tightened security in all of the bus terminals in Zamboanga del Sur to ensure the safety of the riding public.
Zamboanga del Sur Police Director Sofronio Ecaldre said he has ordered his personnel to strictly inspect baggage and cargoes in bus terminals.
He also ordered all police stations to conduct random checkpoints along the highway and within the boundaries of this province with Lanao del Norte, Misamis Occidental, Zamboanga del Norte and Zamboanga Sibugay.
Ecaldre issued the order after a bomb exploded aboard a passenger bus, killing 10 people, including five students, and wounding 42 others last Tuesday in Maramag, Bukidnon.
The province of Zamboanga del Sur comprises of one component city and 26 towns. Each city and municipality has its own bus terminal catering to travelers from and to the province.
Zamboanga del Sur is mainly served by a fleet of buses of the Rural Transit Mindanao Inc., which also owns the bus that was bombed in Bukidnon.
Pagadian City Christmas festival reels off; Php 2.9-M allocated for prizes
(PNA), RMA/TPGJR/HIROHITO D. CADION/SSC
PAGADIAN CITY, Zamboanga del Sur, Dec. 13 (PNA) -- The local government has allocated Php 2.9 million for this year's Christmas festival in this city.
Mayor Romeo Pulmones said that Php 1.9 million of the total allocation would be used for the prizes of the Light a Barangay Hall Contest and the remaining Php 1 million for prizes in the Light-a-Tree Contest.
Pulmones said the prizes in the Light a Barangay Hall Contest would be in the form of infrastructure project to be determined by the winning barangay. The prizes are as follows: Php 350,000, first prize; Php 240,000, second prize; and Php 130,000, third prize.
Councilor Troy Asugas, Christmas Symbols Steering Committee chairman, said the prizes in the Light-a-Tree Contest are the following: Php 100,000, first prize; Php 75,000, second prize; and, Php 50,000, third prize. Consolation prize of Php 5,000 will be given to each non-winning participants.
Asugas said that there would also be Light-a-Parole Contest and the prizes are: Php 350,000, first prize; Php 240,000, second prize; and, Php 130,000, third prize. The prizes will be given in a form of project.
The Christmas festival kicked-off Friday night that coincided with the lighting of the Giant Christmas Tree by Pulmones in this city's rotunda. It was followed by fireworks and variety shows.
The nightly activities started Friday until Sunday and will resume on Dec. 24 until Dec. 31.
The first judging of the Christmas festival competition was held Friday night and the second would be on December 29.
The final judging and awarding of prizes will be held on Jan. 16, 2015 during this city's fiesta in honor of the patron saint, Senior Sto. Niño.
Tambulig LGU supports climate change advocacy drive
(FPG/ALT-PIA9/Zamboanga Sibugay)
TAMBULIG, Zamboanga del Sur, Dec. 12 (PIA) - - "Climate Change is the 'new normal.' It is here to stay. What should we do? What will be your legacy to the future generation?".
These were some of the questions asked by Philippine Information Agency (PIA) 9 Regional Director Noemi B. Edaga to participants in the climate change advocacy forum on adaptation and mitigation held in this town on Tuesday, Dec. 9.
"We have to protect the environment so that the environment will protect us. Grow more trees," she encouraged.
Zamboanga del Sur Information Center Manager Claro A. Lanipa lauded the local government unit of Tambulig under the leadership of Mayor Caridad B. Balaod for the support to climate change advocacy campaign on adaptation and mitigation measures.
Gilbert Colegado Jr., Municipal Administrator introduced forum participants from Josefina H. Cerilles State College, Tambulig National High School, San Isidro National High School and members of the Barangay Emergency Response Team (BERT).
BERT is organized to address the need for an on-time response during emergencies. A well-trained and well-prepared emergency response team will promptly and effectively respond to emergency situations brought about by natural or man-made calamities at any given time.
Participants pledged to support and contribute to the preservation of the environment through tree planting, water conservation, segregation of waste, and practice 3Rs: reduce, reuse, recycle, among others.
They also agreed that information should not be kept to themselves. As advocates, they need to share the information to their family, friends, loved ones, neighbors, classmates and to everyone.
It is important that we prepare for the effects of climate change, be able to adapt and mitigate its impact to avoid loss of lives. As people would often say, "Everyday should be a disaster-preparedness day."
The forum was aired live over Tambulig LGU's FM Radio Station, 94.9 Tambol.
GSIS posts remarkable growth in assets, revenues – VP Dorado
(FPG/ALT-PIA9/ZamboSibugay)
PAGADIAN CITY, Dec. 11 (PIA) - - "The Government Service Insurance System (GSIS) ranks no. 1 among government-owned and controlled corporations (GOCCs) in terms of assets and revenues. Assets of GSIS is equivalent to the combined assets and revenues of PhilHealth, Pag-ibig Fund and Social Security System (SSS)," said GSIS Vice President for Mindanao, Atty. Lourdes C. Dorado, in a meeting with representatives of public sector unions held December 5 at Chandler Suites here.
Dorado assured that GSIS is financially sound. "The premiums we collect, we use to pay our members and pensioners when any of these contingencies happen; separation, disability, retirement, survivorship and death.We should pay our loans because we will be depriving others of their benefits if we fail to pay our obligations," the lady VP said.
"When we reach the age where we could not anymore work and we need money to provide and sustain our needs, the question is, does GSIS still have the money to pay?" she asked the participants.
Dorado reported that in 2010, revenues reached P96.7 billion; 2011 - 123.42 billion; 2012 – 137.35 billion; 2013 – 138.93billion; and Jan-Sept. 2014 – 119.52 billion, considering that it is still September and books have not been finished yet. Notably, 2013 posted a fairly low income because many of those in government service availed of the rationalization plan.
GSIS assets including real properties, buildings, lots, investments in stocks and bonds amountedtobillions. In 2009 -P506.19 billion; 2010-566.71 billion; 2011 – 633.64 billion; 2012 -731.93bilion; 2013- 786.47 billion; Jan-Sept. 2014 – 883.93 billion. "The challenge of our present leadership is to attain the trillion mark andall signs show that the target is attainable," assured VP Dorado.
Dorado said she wants all members and pensioners to know what is the GSIS Citizen's Charter. "Here you have your benefits, the processing time, documents and other requirements and those who are eligible to avail of the benefits.
"Frontline workers should never ask you to come back several times. Clients should know their rights, assert them and fight for their rights. This is also a way to help us improve our services by providing a feedback mechanism," Atty. Dorado appealed.
The GSIS leadership continues to conduct dialogues across the country in keeping with its commitment to be consultative, transparent, and member-focused.
Subanen youth group formed in region 9
(FPG/EDT/PIA9-Zamboanga Sibugay)
IPIL, Zamboanga Sibugay, Dec. 10 (PIA) – "The Subanen youth are the hope of the tribe and strength to keep their culture and traditions," said Pastor Allan B. Mangangot, Zamboanga Peninsula Subanen youth adviser in a statement.
The Subanen tribe has recently formed the Subanen Youth Organization for region 9 during the 1st Subanen Youth Congress held at Roderic's Resort here recently.
Around 80 participants from Zamboanga del Norte, Zamboanga del Sur, Zamboanga Sibugay and Zamboanga City attended the event.
Mangangot said the gathering of the Subanen youth from all provinces in the region proved the oneness and unity of the Subanen people in the area.
"Through the youth, the Subanen culture, beliefs, and traditions will continue to flourish and grow," he said.
He even shared that the Subanen people of Zamboanga Peninsula (ZamPen) including those in Misamis Occidental as the real Mindanaoans who had historically never been seized nor enslaved by other groups.
"As modernization flourishes, the Subanen Tribe grows as well, keeping intact its values and customs."
According to Mr. Louie P. Lanaja, field coordinator of ZamPen Subanen youth, the youth gathering was a vehicle for change and transformation for the Subanen Tribe.
He said the activity was made possible through the collaborative efforts of the National Indigenous Peoples Commission (NCIP), Global Subanen Association (GSA), and the Zamboanga Sibugay NCIP Provincial Coordinator Princess "Bae Labi" Sonita Ryde.
(FPG/GCC/PIA-Zamboanga del Norte)
PAGADIAN CITY, Dec. 9 (PIA) – Social entrepreneur Junaflor Cerilles, the Provincial Federated President of Women Empowerment Movement-Rural Improvement Club (WEM-RIC) of Zamboanga del Sur shared her experience about her attendance to the Global Entrepreneurship Summit (GES) Youth 2014 in Morocco.
Speaking during a media forum recently held by the Philippine Information Agency (PIA) at the Anastacia Pension House here, Cerilles said she had learned a lot from the GES youth summit held in Marrakesh University, Marrakesh, Morocco last Nov. 19.
The GES Youth 2014 is a one-day gathering of young entrepreneurs who have recently started new firms around the world, featuring master class skills training sessions on leveraging local eco-systems and scaling up ventures and opportunities for delegates, and sharing success stories while connecting, sharing and learning from their peers.
Cerilles said there were some 7,000 young entrepreneurs who came to Marrakesh with full innovative ideas and left with high hopes of achieving their dreams with their inspiring success stories.
The delegates, Cerilles said, were drawn from Young African Leaders Initiative Network in Sub-Saharan, Africa, Young Southeast Asian Leaders Initiative from Southeast Asia, Middle East, and North Africa, South and Central Asia, and Europe, respectively.
Cerilles said various speakers were invited to discuss topics related to dense and diverse spirit of innovation and daring the standards that must be guiding any new entrepreneur.
"Among those who were invited was US Vice President Joe Bedin who stressed the importance of a country investing in the youth," Cerilles said adding that "there are economic returns in investing in the youth.
In his message, Bedin encouraged women to empower themselves by taking interests in things that affect their daily lives and protect their intellectual property, as the government cannot do it alone without the help of all stakeholders.
Cerilles viewed the GES 2014 as a time of unprecedented sharing of experience, cultures and dreams for a bright future, making the youth ready to meet the great challenges of the day.
In the summit, Cerilles said there were many programs introduced such as Global Innovation Through Science and Technology, online education, among others.
Cerilles hopes to implement what she had learned from the summit in her own organization, the WEM-RIC, whose members now reach 10,000.
22 water recipient-towns undergo DED training
(FPG/PIA-9 with reports from Lemuel C. Mejares of DILG-9)
PAGADIAN CITY, Dec. 8 (PIA) – As part of its capacity development programs for recipient-municipalities of the Sagana at Ligtas na Tubig Para sa Lahat (SaLinTubig) project under the Grassroots Participatory Process (GPP), the Department of Interior and Local Government (DILG)-9 has recently conducted a training on Detailed Engineering Design (DED) for 22 towns in the region at Guillermo Hotel here.
Municipal planning and development coordinators, municipal engineers/water supervisors and Sangguniang Bayan (SB) members composing the committee on infrastructure turned up to attend the said training. They came from the municipalities of Godod, Gutalac, Jose Dalman, Kalawit, Labason, Liloy, Manukan, Mutia, Rizal, Sibuco and Sibutad of Zamboanga del Norte, the towns of Bayog, Dimataling, Dumingag, Guipos, Lapuyan, Pitogo, Ramon Magsaysay, San Miguel and Vicenzo Sagun of Zamboanga del Sur, and the municipalities of Imelda and Buug of Zamboanga Sibugay.
The provincial planning and development coordinators of the provincial governments of Zamboanga del Norte and Zamboanga del Sur also came to participate in the training.
The workshop, which was facilitated by DILG's Project Development and Monitoring Unit (PDMU), taught the participants the DED preparation and procurement for the 2014 Grassroots Participatory Budgeting Process (GPBP) to fast-track the submission of the necessary documents of said towns for the release of funds for the implementation of SaLinTubig projects.
DILG-9 Regional Director Paisal O. Abutazil told the participants that the "DED is crucial for the projects to be implemented in the region, as it is one of the requirements for the releasing of the finds."
"Region IX is still at 38% in fund utilization while other regions are already at 85%. Hence, the LGUs need to fast track their submission of said documents for the funds to be released before the year ends and so that the allocation will not be reverted and realigned for other purposes," Abutazil said.
SaLinTubig projects are being implemented to address the water supply problems particularly in waterless municipalities in the region.
Anti-Illegal Gambling Task Force Nabs Female Collector
By PINSP DAHLAN TIDAL SAMUDDINwith report from PO2 Radzben S Jul (RPIO9)
Pagadian City, Zamboanga del Sur - The Provincial Anti-Illegal Gambling Special Operation Task Force (PAIGSOTF) served a search warrant under no.184 - Anti-Illegal Gambling Operation in Barangay Lapedian, Pagadian City at around 7:00 in the evening of December 2, 2014.
Which resulted to the arrest of Ana Maria E. Pabi, legal age, married, a resident of the above mentioned place. Recovered from her possession are peso bill, one notebook, two ball pen and three hundred forty nine (349) tally sheets. The Pagadian City Police Station had already filed a case before the City Prosecutor Office, Docketed under I.S. no ix-05-inq-14l-00253.
Zambo. Sur prepares contingency for super typhoon 'Hagupit'
(FPG/GCC/PIA-Zamboanga del Sur)
PAGADIAN CITY, Dec. 5 (PIA) – The Provincial Disaster Risk Reduction and Management Council (PDRRMC) alerted the local chief executives (LCEs) and Municipal Disaster Risk Reduction and Management Council (MDRRMC) officers to prepare for the super typhoon Ruby (international name Hagupit), which the Philippine Atmospheric Geophysical and Astronomical Services Administration (PAG-ASA) said, would the Philippine area of responsibility on Thursday morning.
Provincial Disaster Risk Reduction Management Officer Wilfredo Asoy Jr. in an interview with Philippine Information Agency (PIA) said he called the LCEs and MDRRMOs of the province's 24 municipalities to take preemptive measures against the coming typhoon.
Zamboanga del Sur was identified by Pag-asa as one of the 55 provinces to be affected by the typhoon and was placed at Alert Level C.
"The local government units (LGUs) are now taking necessary actions in order to ensure safety of the residents," Asoy reported. "The Search and Rescue Team is ready to respond should "Ruby" strike the area," he added.
Asoy said vehicles are ready to be dispatch, if needed, to save lives.
PAG-ASA has classified Ruby as a typhoon with maximum sustained winds of 175 kilometers per hour near the center and gusts of up to 210 kph.
Meanwhile, the City Disaster Risk Reduction and Management Council (CDRRMC) led by Vice Mayor Divina Grace You convened at the City Mayor's Office on Thursday afternoon to discuss its contingency plans.
City Disaster Risk Reduction Management Officer Haron Damada said the council would monitor the barangays, which are prone to landslides and flood as well as the coastal barangays for possible storm surge.
Damada said residents along the coastal barangays are advised to prepare and pack needed things for possible evacuation, while the Barangay Emergency Response Team (BERT) and Incident Command System (ICS) should be activated.
City PNP Director Supt. Glenn Dulawan said he was ready to provide personnel to help CDRRMC in monitoring during the typhoon.
It can be recalled that,Interior Secretary Mar Roxas issued on Wednesday a memorandum circular to all provincial governors, city mayors, municipal mayors, Punong Barangays and DILG Regional Directors in Regions IV-A, IV-B, V, VI, VII, VII, IX, X, XI and CARAGA to prepare for typhoon Ruby to minimize the damage the typhoon might leave.
Search and Seizure Operation Recovers Several Guns and Ammos in Pagadian
By PINSP DAHLAN T SAMUDDIN with report from PO2 Radzben S Jul and PO3 Jessica DT Sarsalejo (RPIO9)
Pagadian City - Elements of Pagadian CPS led by Police Inspector Avelmar Renan Garambas, together with two officials of Barangay Balangasan, proceeded to the premises owned by Eboy Ohya at Purok Makiangayon, Barangay Balangasan, Pagadian City on November 29, 2014 at around 2:30 PM.
To implement the search warrant issued by Presiding Judge Joel G Vercide, MTCC, 9th Judicial Region Branch 1, this city for violation of R.A. 10591 (illegal possession of firearms) against Edwin Alegria, Tata Mag-Usara, Marlon Parojinog, Jojo Mag-Usara and Lucio Russiana. Said team also seized the following items: one Armscor caliber .45 pistol loaded with eight rounds of live ammunition; two magazines for KG9 SMG; one silencer; sixty-eight empty cartridges of Cal. 45 and twenty-four empty cartridges of caliber 9mm; one unit short magazine of caliber 5.56 (M16 rifle), and two spent cartridge cases of caliber .22 magnum. The team noticed that the air conditioning unit of Edwin Alegria was still on and the manhole at the ceiling, believed to be where the suspect passed, was already opened. The team conducted inventory of all items seized in the presence of the barangay officials. Pagadian CPS is conducting manhunt operation against the escaped suspects while appropriate charges are prepared for filing in court.
DPWH widens Zambo-Pagadian highway
By Bong Garcia
THE Department of Public Works and Highways (DPWH) is set to widen the Zamboanga-Pagadian Highway, which links Zamboanga City to the nearby provinces of Zamboanga Sibugay and Zamboanga del Sur, an official said.
The highway will be widened to six lanes from its present width of four lanes, according to DPWH District Engineer Cholie Roble.
He said the road widening project, which is expected to cost billions of pesos, will be financed through a loan.
The project will cover a stretch of 300 kilometers starting from the Maria Clara Lobregat highway in Zamboanga City up to Pagadian City, the capital of Zamboanga del Sur.
Roble said the widening of the highway will decongest the flow of vehicular traffic.
The Zamboanga-Pagadian highway is the main thoroughfare from Zamboanga City to the provinces of Zamboanga del Norte, Zamboanga del Sur, and to as far as Cagayan de Oro City.
Schools urged to support climate change advocacy, environmental protection
(FPG/PIA9)
PAGADIAN CITY, Dec. 2 (PIA) – In keeping with the national government's campaign for climate change adaptation and mitigation, Schools Division Superintendent Felix Romy A. Triambulo of the city schools division here has called on the students and teachers to actively participate in promoting a green environment.
Speaking in yesterday's awarding ceremony for most sustainable and eco-friendly school at Tulawas Integrated School in this city, Triambulo encouraged the students and teachers to sustain and maintain the programs and activities that enabled their school to win the search for sustainable and eco-friendly school in the region.
Tulawas Integrated School emerged as regional winner of the Nestle Water Leadership Award in the 2013 Search for Sustainable and Eco-friendly Schools.
It could be recalled that the Environmental Management Bureau (EMB), an attached agency of the Department of Natural Resources (DENR) had launched in 2009 the search for sustainable and eco-friendly schools with Buenavista Elementary School in Gulatalac, Zamboanga del Norte and Sulangon National High School in Dapitan City as regional winner. The search has been conducted every two years since then.
In 2011 Siayan National High School in Siayan, Zamboanga del Norte and Universidad de Zamboanga in Zamboanga City emerged as regional winners.
For 2013, the regional winners were Ayala Elementary School in Zamboanga City and Manukan National High School in Manukan, Zamboanga del Norte together with Tulawas Integrated School in Pagadian City for Nestle Water Leadership Award, and Sicayab Elementary School and Dipolog National High School of Dipolog City for Meralco Leadership Award.
Sustainable and eco-friendly schools are schools that have initiated and integrated the promotion of a green environment in their instructions, programs and activities.
NGCP normalizes power supply to Zamboanga del Sur
(Philippines News Agency)
PAGADIAN CITY, Zamboanga del Sur -- The National Grid Corporation of the Philippines (NGCP) has lifted the power curtailment measure it implemented the past several days in selected areas in Mindanao after the power supply capacity has normalized.
Liberal Cabatcha, information officer of the Zamboanga del Sur Electric Cooperative-1 (Zamsureco-1), said Monday the power curtailment measure has been lifted Friday, November 29.
The Zamsureco-1 was among the electric cooperatives that were affected by the three-hour power curtailment measure.
Cabatcha said the NGCP lifted the measure since the supply capacity has normalized following the improvement of the water levels in Lake Lanao and Pulangi River, where the hydroelectric power plants are located.
The hydroelectric power plants supply electricity to the most parts of Mindanao.
Cabatcha said the water level in Lake Lanao and Pulangi River has improved due to the continuous rains spawned by tropical storm Queenie that recently hit the country.
Zamsureco-1, which was established in 25 August 1972, serves 69,857 connections in this city and in 24 of the 26 municipalities of this province.
Cabatcha said Zamsureco-1 was affected as there was power generation shortage of at least 70 percent from the Agus and Pulangi hydroelectric plants due to decreasing water level.
He said the unit number 2 of the Steag coal-fired power plant in Villanueva, Misamis Oriental and a unit of the diesel-fired Therma Marine Inc. in Iligan City have also conked out.
However, he said the power generation units of the two land-based power plants are also back to normal operations.
The older news reports are kept here.