Bukidnon Province, Philippines
From Portal to The Philippines
Municipalities in the Bukidnon Province within Region X in the Republic of The Philippines
Baungon | Cabanglasan | Damulog | Dangcagan | Don Carlos | Impasug-ong | Kadingilan | Kalilangan | Kibawe | Kitaotao | Lantapan | Libona | Malitbog | Manolo Fortich | Maramag | Pangantucan | Quezon | San Fernando | Sumilao | Talakag
Cities in the Province of Bukidnon: Malaybalay City | Valencia City
---
A | B | C | D | E | F | G | H | I | J | K | L | M | N | O | P | Q | R | S | T | U | V | W | X | Y | Z
---
Regions | Philippine Provinces | Philippine Cities | Municipalities | Barangays | High School Reunions
---
---

Seal of the Province of Bukidnon
Interactive Google Satellite Map of the Province of Bukidnon

Bukidnon Province within Muslim Mindanao, Philippines

Provincial Capitol Building of Bukidnon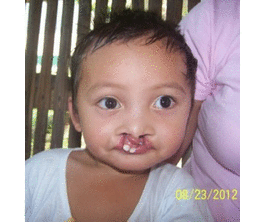 In as few as 45 minutes a child or anyone can be saved from a lifetime of pain, shame and isolation. You can give them a chance to go to school, make friends and have a bright future. For as little as 100 pesos you can help provide a surgery for a child suffering from a cleft palate or cleft lip(harelip).


One act of random kindness at a time.

Visit our website: B.O.S.S.

Alalum Falls, Sumilao Bukidnon

Bangcud Central Elementary School in Malaybalay City
Bukidnon Province, Philippines
Bukidnon has a total of 464 barangays, 20 municipalites, and 2 cities
Registered Voters of Bukidnon as of (2010) = 559,530
Population of Bukidnon (as of Aug 1, 2007) = 1,190,284
Land Area of Bukidnon (as of 2007, in hectares) = 1,049,859
Bukidnon is a 1st class province.
The capital of Bukidnon is Malaybalay City.
Geography of Bukidnon, Philippines
Geography of Bukidnon
Location of Bukidnon, Philippines
The province of Bukidnon is in Region X in island of Mindanao, the second largest island in the Philippines.
History of Bukidnon, Philippines
Before the Spaniards colonized Misamis, settlers from the Visayas had already established themselves there. As the migrants kept coming, the tribes who originally inhabited the area were driven inland toward the rugged and mountainous territory. They were eventually called Bukidnons, meaning "people of the mountains," from which the place derived its name.
The Americans under the influence of Dean C. Worcester, then Secretary of Interior and a member of the Philippine Commission, proposed the separation from Misamis Province that part inhabited mostly by Bukidnons. In August 20, 1907, Philippine Commission Act 1693 was enacted which created the province of Agusan with Bukidnon as a sub-province. Bukidnon became a regular province on September 1, 1914 by virtue of the creation of the Department of Mindano and Sulu. Finally, on March 10, 1917, under Act 2711 the province was officially created and called the Province of Bukidnon.
source of article verbatim: www.bukidnon.gov.ph
People of Bukidnon, Philippines
Population of Bukidnon (as of Aug 1, 2007)= 1,190,284
Registered Voters of Bukiknon per the Comelec as of (2010)= 559,530
Local Government Unit LGU of Bukidnon, Philippines
Elected officials of Bukidnon for the term of 2010-2013
---
Elected officials of Antique Province for the term of 2007-2010
Barangays Elected Officials of Bukidnon for the term of 2010 - 2013
Businesses in Bukidnon, Philippines
We invite you to list your business located in Bukidnon.
Give your business a good description. Add your address and contact number if available.

Resorts, restaurants, pension houses, or hotels are welcome to be listed here.
Bakery, Mechanical Shop, Bicycle Shop, Tailor shops can be listed here.
If you have a pharmacy or gas station, it can be listed here too.
Hardware stores, Agrivets, salon, spas, etc. are welcome to be listed.

We do not allow external links exept for our sponsors zamboanga.com and maletsky.com. If you have an external site for your business you may not link to it in Z-Wiki but you can point to it. e.g. list it like this: www.my??business.com - this tells the people of your website but it does not link to it.
Businesses in Bukidnon

The name of your business, address, phone number
Philippine Cycling is about cycling in the Philippnes. Philippine Cycling helps promote bike races, cycling clubs, bicycle tours, and the development of bicycle trails. Activities are coordinated with bike shops and cycling clubs throughout the Philippines to promote the fun of riding bikes. Philippine Cycling will be coordinating events with tour of Luzon, Visayas and Mindanao. Road biking and mountain bikings will be promoted by Philippine Cycling.
If you have real estate property, whether its commercial, residential, farm land, or just an empty lot in Bukidnon, you can list that property for free. Click to VIEW, EDIT, or ADD Realty Listings.
You can list your House and lot or farm land for sale or lease for free here.
If you are a real estate developer, you can list your subdivision, condominiums, high rises, apartment complexes, shopping strips or malls, open market developments here for Free.
Churches, Mosques, or Places of Worship in Bukidnon, Philippines
The name of your church, mosque, or place of worship can be listed here. We can even provide you with a free webpage for you. We can help you.
List the Mosques or Masjid in Bukidnon here.

List the Catholic churches and chapels in Bukidnon here.

List the Methodist churches in Bukidnon here.

List the Iglesia Ni Cristo churches in Bukidnon here.

List the Seventh-day Adventist churches in Bukidnon here.

List the Church of Jesus Christ Latter day Saints (Mormons) churches in Bukidnon here.

List the Presbyterian churches in Bukidnon here.

List the Baptist churches in Bukidnon here.
Schools in Bukidnon, Philippines
School year 2015-2016 starts Monday, June 1, 2015 and ends Friday, April 1, 2016, for public elementary and secondary schools. The SY will consist of 201 school days, inclusive of the five-day In-Service Training (INSET) break. The different school events and activities, including the number of school days per quarter, are contained in Enclosure No. 1. Source: Department of Education
---
The name of your school in Bukidnon can be listed here. You can list it like this:
Name of School. Private or Public. It can be an elementary school, high school, college.

Address of your school
Telephone Number
Principal of the school
Economy of Bukidnon, Philippines
If you have an article that talks about the improvement of the economy of Bukidnon you can post that article here. If you come across any news item that talks about the economy of Bukidnon, you may post it here. Of course you have to reference the writer of the article. Any improvement to transportation, power and service usually improves the economy of the community, so go ahead and report that too.
Natural Resources of Bukidnon, Philippines
Protect the environment
It is sad but true that as of the year 2012 the rivers of the Philippines continue to be the #1 Sewer Systems of the Philippines.
Protect & Save the Rivers. Do not let your sewer drain into the river. Your community can be the first to initiate this project.
Build your riverbank protection with a built-in gutter system. Reforest within Ten Years - Guaranteed!
---
Let us plant more trees in every barangay in the entire Philippines. It does not make any difference if the barangay is urban, partially urban or rural; we need more trees. Trees will prevent erosion, provide oxygen, prevent green house effect, and even a place of business for the shade tree mechanic.
The Philippines is a tropical country and practically anything will grow. The DENR has the planting trees project that goes on every year. Lots of picture taking for the media. Planting trees one by one is the "human" way of doing it. This individual planting of trees is good if done to "line" the roads and highways with trees or along fences or property divisions, or if you have a plantation.
To reforest the nation of the Philippines we have to plant trees the "mother nature" way. Sow the seeds during the rainy season. Go deep into "bald" forests and plant trees by sowing seeds. If there's not enough volunteers to do this, use the military helicopters to fly over the designated areas and sow the seeds.
Guaranteed within a few years, The Philippines will be lush again. >>Read More
---
We are using our rivers as our sewer system. If you ask a Filipino, "Are the Filipinos a clean people?" The answer is an automatic, "Yes!". However, the Filipinos are suffering from the same disease or attitude as most people do, and that is the "NIMBY" disease or "NIMBY" attitude. (NIMBY) Not In My Back Yard. So it is OK to dump my garbage and sewer there. Not mine! Someone else will take care of it.
This attitude is killing our rivers. Your great-grandparents, grandparents or parents were once proud to tell the stories of how they enjoyed swimming in the river behind your house or nearby. However, you can't say the same or tell the same stories to your kids or grand kids. Why? Because your generation is killing the river.
Contact:
Secretary Ramon J. P. Paje
Department of Environment and Natural Resources
Visayas Avenue, Diliman, 1100 Quezon City, Philippines
+63-2-929-6626
osec@denr.gov.ph
---
We have so much water in the Philippines and yet very little to drink.
---
Instead of relying too much on Diesel fuel and Coal to generate the majority of Philippine's Electrical energy Supply, we can concentrate more on renewable and sustainable source of energy such as: Hydro Power, Solar Power, and Wind Power. We have too many black outs.
Tourists Attractions of Bukidnon, Philippines
Help us add some of the tourist attractions of Bukidnon in Z-wiki. This will help boost the local economy of Bukidnon. Anything that is unique or anything that stands out in your community may be a tourist attraction.
Landmarks are usually photographed a lot by visitors. Post the Bukidnon landmarks here.
Festivals, Fiestas and Traditions of Bukidnon, Philippines
Every city or municipality has some sort of a festival or tradition that is celebrated every year. In the Philippines almost all barangays that are predominantly populated by Christians celebrate fiesta. Tell us about the festivals, fiestas and traditions of Bukidnon.
Philippine News
More PH products get zero duty treatment from Japan
Sunday, February 7, 2016 12:26 am
Starting this year, the Philippines will be enjoying zero duties for more products that are being exported to Japan.
This development is seen to further expand and deepen the economic partnership between the Philippines and Japan, according to the Department of Trade and Industry ........ Full Story»
---
Bank expects PH to grow 5.8 percent till 2020
Saturday, February 6, 2016
The Philippine economy is seen to grow at least 5.8 percent in the next five years, London-based international lender Standard Chartered Bank said.
Based on the lender's survey among its clients in Manila, Standard Chartered's top financial-institution and corporate clients revealed their bullishness on the Philippine outlook in the next five years ........ Full Story»
---
Para athletes grateful for gov't recognition
Sunday, February 7, 2016 12:00 am
MANILA, Philippines – Grateful differently-abled athletes said the recognition the government now bestows upon them will further inspire them to train harder in pursuit of sporting excellence.
The Philippine Sports Commission on Friday feted the medalists in the 2015 Asean Para Games and handed out a total of P6.783 million in windfall as mandated by Republic Act 10699. The new law entitles differently-abled athletes to P150,000 per gold; P75,000 per silver, and P30,000 per bronze in the APG and coaches to a bonus equivalent to 50 percent of his ward's take ................................ Full Story»
Discount Event
By: mb.com.ph
Friday, May 11, 2012
MALAYBALAY CITY – The Department of Trade and Industry (DTI) will hold a "Fiesta Diskwento Caravan" (discount caravan) on May 14 and 15 at the Freedom Park, as this city celebrates the feast of San Isidro Labrador, the patron saint of good harvest. DTI Provincial Director Ermedio Abang said the DTI will be staging this event to help consumers avail of goods at discounted prices. "The discount caravan will be of great help because it offers various basic products and services marked down by as much as 10 percent to 50 percent," he said.
Bukidnon Zip Codes
Source: Philippine Postal Corporation
This table is Sortable by City/Municipality or by ZipCode
Click on Icon to Sort
ZipCode
Click on Icon to Sort
City/Municipality
Province
8700
Malaybalay
Bukidnon
8701
Sumilao
Bukidnon
8702
Impasugong
Bukidnon
8703
Manolo Fortich
Bukidnon
8704
Malitbog
Bukidnon
8705
Phillips
Bukidnon
8706
Libuna
Bukidnon
8707
Balungon
Bukidnon
8708
Talakag
Bukidnon
8709
Valencia
Bukidnon
8710
Musuan
Bukidnon
8711
San Fernando
Bukidnon
8712
Don Carlos
Bukidnon
8713
Kadingilan
Bukidnon
8714
Maramag
Bukidnon
8715
Quezon
Bukidnon
8716
Kitaotao
Bukidnon
8717
Pangantucan
Bukidnon
8718
Kalilangan
Bukidnon
8719
Dangcagan
Bukidnon
8720
Kibawe
Bukidnon
8721
Damulog
Bukidnon
8722
Lantapan
Bukidnon
8723
Kabanglasan
Bukidnon
Do this so your photo upload will be properly categorized for Bukidnon.
Copy and paste the code below in "green" to the body or "Summary" of the image file that you are uploading.
{{zadheader pictures}}
[[Category:Bukidnon, Philippines Photo Gallery]]
*[[Bukidnon Province, Philippines]]