Vitali, Zamboanga City, Philippines.
The City of Flowers and Asia's Latin City.
Location of Vitali, Zamboanga City

| | |
| --- | --- |
| | Vitali is 73 kilometers form the City hall of Zamboanga City. It has 5409 hectares in land area. The population of Vitali is about 10,500. |

History of Vitali, Zamboanga City

| | |
| --- | --- |
| | According to Folklore, Vitali derived its name from the joining of the names of two beautiful women who came to stay in Vitali. The first beauty's name was Vita. Later another beautiful lady arrived and her name was Li. Since the area had no name the passersby and travelers referred to the area as the place where Vita and Li stays. The reference stuck. Hence, the name Vitali. |

Fiestas and Traditions of Vitali, Zamboanga City
Vitali celebrates two Fiestas:

| | |
| --- | --- |
| | Every last Saturday of February |
| | October 12, in honor of La Virgen del Pilar |
The road to Vitali has been improved. What used to take about 2.5 hours now only takes about 1.5 hours of travel.
Editorial of 2007
Vitali is a coastline barangay. As of February 2007 the road to Vitali is still terrible, full of potholes and road construction was halted from 2004 to 2007. Hopefully after the election of 2007 the construction of the roads will start again. Normally this 73 kilometer trip will only take only a little over an hour, but currently it takes almost two hours.

The road cutting through Vitali itself is not cemented yet. This is one of the reasons why the barangay of vitali wants to be a municipality and separate itself from Zamboanga city. Vitali is an abandoned child. Good News: (March 2007)With the upcoming election on May 2007, Congressman Erbie Fabian and Mayor Celso Lobregat are finally looking towards the far flung barangays of the east coast.

I suppose they need the votes of the people so they are starting up the construction of the highway again. Imagine, they stopped the construction fro 3 years. They are starting the construction in Curuan and Tigbalabag and supposedly move on towards Licomo.

(November 2007)- They are building the vitali city street now. They have been at it for over 8 months and they are less than halfway done. The roads are muddy from the rain and Erbie Fabian just do not care how the people of vitali are suffering from this. I suppose the attitude is "you are getting your road now. so be happy!". By the way, the same thing is happening in Curuan. They are moving along at a snail pace since March 2007 and its still not done.

The barangay officers are not officially complaining to City Hall. They are not satisfied with the performance but they do not want to rock the boat.
Local Government Unit LGU of Vitali, Zamboanga City
Barangay Officers 2007 - 2010
Punong Barangay: Gregorio, Segundino R.

Barangay Kagawad:

Lope, Reynaldo B.
Alavar, Roberto C.
Concepcion, Ruben S.
Alavar, Jose P.
Tan, Expedito F.
Natividad, Leo F.
Alberto, Timoteo F.

| | |
| --- | --- |
| | Secretary: Nimfa D. Sanz |
| | Treasurer: Sharon Rose M. Alavar |

SK Chairman: Macrohon, Leo B.

SK Kagawad:

Delos Reyes, Renard T.
Nuñez, Ma. Reybielyn G.
Jumawan, Marynel F.
Fernando, Ralph-Jestony S.
Bucoy, Aljon B.
Tacurian, Mary Rose S.
Infante, Michel Love M.
Families of Vitali, Zamboanga City
List of Families whose names are deeply rooted in the barangay of Vitali.
Bucoy | Fernando | Gregorio | Macrohon | Natividad | Tan
List of Barangays:
What in the world is
Manalipa
Mangusu
Mariki
Muti
Pangapuyan
Pasilmanta (Sacol Island)
Pasobolong *
Rio Hondo
San Jose Gusu
Sto. Niño
Tagasilay
Taguiti
Tumalutab
Tumitus

Mayor Celso Lobregat leads the ceremonial cutting of the ribbon during the inauguration of the P3.8m school building in Vitali National High School Tuesday. Assisting the mayor are OIC Asst. City Schools Supt. Pedro Natividad, School principal Teresita Miranda and Councilors Rudy Lim, Rey Candido, Nonong Guingona, Jawo Jimenez, Eddie Saavedra and Lilia nuno and Vitali high school students and teaching staff. (JOEY BAUTISTA)


Santa Maria, Zamboanga City, Philippines Nipa house of Carmen Lacandalo Basilio in the 1960's


Tumaga, Zamboanga City, Philippines Hanging Bridge - Taken in July 2007


ZoneIV, Zamboanga City, Philippines Muslim Mosque picture taken July 2007


Manicahan, Zamboanga City, Philippines Barangay Hall June 2007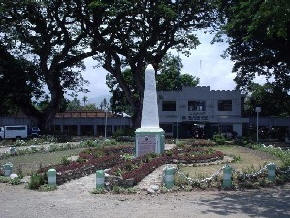 San Ramon, Zamboanga City, Philippines April 2007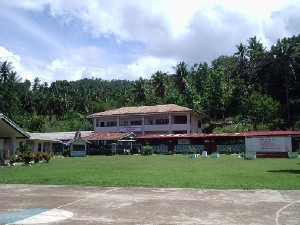 Quniput, Zamboanga City, Philippines School - Taken June 2007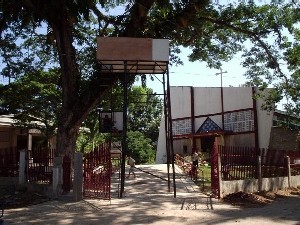 Curuan, Zamboanga City, Philippines - Catholic Church - April 2007