Mercedes, Zamboanga City, Philippines
Mercedes is your Barangay. Click here to Add valuable information or to Upload Pictures
Properties for sale in Mercedes
What do you want to discuss about Mercedes?

Location: East Coast

Distance from City Hall: 14 Kilometers

Area: 1288.56 hectares

Population: About 13,000

Fiesta: September 24 - Patron Saint

The Catholic Church, The Mosque,

The Business District of Mercedes:

THE MERCEDES Barangay Water Project Rural Waterworks Association, Inc.

MERCEDES AND HOW IT CAME ABOUT:
In the middle of eighteenth (18th) century the Spanish Jesuit Missionary transferred its Catholic Mission to PASO CAÑA (Bamboo Pass). This name was attributed to the abundance of bamboo trees that grew along the river banks and in many other places in the area. Paso caña was the name of the place until the first Chapel was constructed by the first Jesuit Missionary Priest in Eighteen Sixty Seven (1867) who change the name to LAS MERCEDES in honor of the Patron Saint of Mercedarian who inspired the redemption and recovery of many Christian captives in the hands of the Moors during the reign of Don Jaime de Aragon, the king of Spain.

From then on, the place was named Las Mercedes until the enactment of the COMMONWEALTH ACT No. 39 series of 1937 were it became one of the ninety eight (98) barangays of the City of Zamboanga as Barangay MERCEDES.

Mercedes is situated at the north eastern part of the City of Zamboanga. It is about 12.75 kilometers and around 15 to 20 minutes ride from the city proper. It is bounded by Barangay Talabaan on the east, Barangay Zambowood on its West, Mangrove and Seacoast on the South and Barangays Culianan and Pasobolong on the North. It is composed of six zones, zone 1, 2, 3, 4, 5 and 6 with five known Sitios (sites) called View Island, Balinsungay, Lumbayao, Mulu-Muluan, and Bilang-bilang.

The main roads of Mercedes are:

1. Maria Clara L. Lobregat National Highway (MCLL Highway) – Main Highway from City proper to Zamboanga del Sur and other parts of Mindanao

2. Calle Real – Passing through Zone 1, 2 and 3 towards Sitio Balinsungay exiting at Sitio Gapuh at Barangay Talabaan

3. RSAF Street – From MCLL Highway towards the Philippine National Police Regional Head Quarter exiting Barangay Zamboawood

4. Calle San Isidro – From MCLL Highway through Zone 2 and 4 connecting Calle Santa Filomena

5. Calle Socorro – From MCLL Highway passing through Zone 3 and 4 leading to Sito Mulu-Muluan

6. Calle Cariagas – Connecting Calle Real intersecting Calle Arcillas up Calle Santa Filomena at Zone 5

7. Calle Arcillas – Intersecting Calle Cariagas, Calle San Isidro and Calle Santa Filomena exiting Barangay Talabaan

8. Calle Santa Filomena – Connecting Calle Socorro, intersecting Calle San Isidro and Calle Cariagas in Sitio Lumbayao exiting Barangay Zambowood

9. Calle Las Merced – Connecting Calle Socorro and Calle San Isidro

10. Camino Nuevo – Connecting Calle Socorro and Calle San Isidro

11. Pohok Drive – Connecting Calle Socorro toward the rice granary of Barangay Mercedes and Barangay Culianan

12. Other Existing Roads (without existing name yet) – Road connecting Calle Socorro at Zone 3, road leading to View Island at Zone 1 and others
Barangay Mercedes has a total land area of 1,288.56 hectares, originally 30% of which is composed of rice fields, 68% are distributed among crop lands and 2% mangroves and fishponds. With its mostly plane terrain, Mercedes is fast becoming a residential site, where crop lands are currently being converted to residential subdivision. The Doña Felisa Subdivision, Rosita's Subdivision and Blue Homes are amongst the first to venture into real estate development in the barangay.
The combined total number of housing units to be constructed is placed at around nine hundred (900), and upon the completion of these projects the population as well as the number of households in the barangay is expected to exceed 11,500 and 2000 respectively. To-date there are still several pending applications for real estate development in the barangay.

The population is of mixed religion and culture, estimated at around eighty percent (80%) Christians residing mostly within the first five zones of the barangay and twenty percent (20%) Muslims predominantly staying in zone 6, Sitio Mulu-Muluan and Bilang-bilang. The Christians are about eighty five percent (85%) native Mercedeños while fifteen percent (15%) are migrants from Luzon, Visayas, Basilan and other parts of Mindanao.
The Barangay has a Catholic Church, a Mosque, a convent and a novitiate for ladies who wish to enter sisterhood, a Day Care Center, two health centers, Police Assistance Center, the regional headquarters of the Philippine National Police R-IX, three public Elementary and Primary Schools and a National High School. It has Cable Television services available, electricity, water utility and a robust signal for mobile phone of all the three major wireless phone carriers in the country. Fiber Optic lines are now under construction by one of the phone carriers in the country.
The Lay Formation Center of the Arch Diocese of Zamboanga where Catholic Conventions are being held as well as the transmitter site and the Catholic radio station DXVP is situated in complex at View Island.
The southern most part of the barangay Sitio Mulu-Muluan, is the proposed site for the Zamboanga International Airport which is yet to be approved based on the City Master Plan and would be constructed when funds are made available by the National Government.
With the availability of all the basic facilities and infrastructures in the barangay, we can always say that a NEW MERCEDES is not that far
Sanguniang Barangay Ng MERCEDES -(The Barangay Council)
The Sanguniang Barangay of Mercedes has its office at the second level of the Barangay Hall building situated at Calle Socorro. Its 2007 duly elected officials are as follows:
Punong Barangay (Chairman)- Neofito A. Casimiro
Barangay Kagawad (Councilors)

1. Romeo N. Fayluga
2. Rosa S. Perez
3. Ernesto R. Perez
4. Karl D.S. Querijero
5. Rizaldi A. Tan
6. Jorge A. Casimiro
7. Mario C. Tesoro
Sanguniang Kabataan Chairman - Remalain Perez Araneta
Pictures of the Barangay Chairmen of Mercedes
ROLE OF THE BARANGAY:

As a basic political unit, the barangay serves as the primary planning and implementing unit of government policies, plans, programs, projects and activities in the community, and as a forum wherein the collective views of the people may be expressed, crystallized and considered, and where disputes may be amicably settled.

MISSION

1. To improve delivery of basic services, social services, to include health services, social welfare, cleanliness and sanitation.
2. To improve delivery of economic services for the betterment of our stakeholders.
3. To improve Peace and Order by educating the youth, young adults regarding alcohol and drug abuses and to sit down with the parents of suspected drug dependents by conducting year round sports activities.
4. To give trainings and seminars to all Barangay Officials as to their responsibilities to the stakeholders.

VISION

A PEACEFUL COMMUNITY HIGHLY LITERATE, WELL INFORMED AND PRODUCTIVE, WORKING TOWARDS THE DEVELOPMENT OF THE BARANGAY IN UNITY WITH GOD HIS PEOPLE AND LEADERS

The Barangay Council of Mercedes is readily available to extend services and assistance to all prospective investor/s or any interested party/ies in bringing development to its locality. You may contact any of our officials at telephone numbers (062) 926-0627 or (+63) 0919-420-6182. We will be pleased to serve your needs in our Barangay.
Mercedes Barangay HEALTH CENTER
The barangay has two health centers, one situated at the Ground Floor of the Barangay Hall Building and the other in Sitio Mulu-Muluan. Both centers provide the basic health services to the residents of the areas like vaccination, immunization, consultation, medicines, pre-natal for pregnant women as well as delivery services.
MISSION
To Promote And Ensure The People's Well Being In The Health, Provision Of Quality Healthcare, Safe And Clean Environment Through Community Partnership.
VISION
QUALITY HEALTHCARE FOR ALL:
Photos of Health Center
At the Barangay Hall building

At Sitio Mulu-Muluan



SCHOOLS:
MERCEDES CENTRAL SCHOOL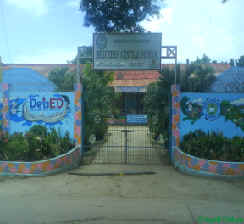 A public school situated at Calle Socorro which caters preschoolers, primary and elementary pupils. For school year 2007 it registered twenty five (25), Seven Hundred Sixteen (716) and Six Hundred Fifty (650) pupils for preschooler, primary and intermediate levels respectively. The school has a Teacher and a classroom for preschoolers, thirteen Teachers (13) and thirteen (13) classrooms for the primary level and sixteen (16) Teachers with fifteen (15) classrooms for the intermediate level.
Mercedes Central School is the (first placer) Region's Best Performing School. It is also the BRIGADA ESKWELA National Awardee (first placer) for school year 2005-2006 and 2006-2007. At the Division level the school is also a first placer for JARDIN NA ESCUELA competition.

MULU-MULUAN ELEMENTARY SCHOOL

A public school situated at Sitio Mulu-Muluan which caters to primary and elementary pupils. During the school year 2007 it has One Hundred Seventy Eight (178) and One Hundred Forty Seven (147) pupils in the primary and elementary level respectively. There are four (4) Teachers and four (4) classrooms for the primary level and five (5) Teachers with five (5) classrooms for the intermediate level.

LUMBAYAO ELEMENTARY SCHOOL
This is the third public school for primary and intermediate level found in Sitio Lumbayao. It has forty six (46) pupils, two (2) Teachers and two (2) classrooms for its primary level, while the intermediate level has thirty two (32) pupils, two (2) Teachers and a classroom as recorded during the school year 2007.
MERCEDES NATIONAL HIGH SCHOOL

A Secondary level public school situated at Calle San Isidro. For school year 2007 it registered Eight Hundred Seventy Eight (878) students. It has thirty (30) Teachers and twenty (20)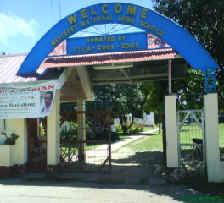 VISION

The Mercedes National High School envisions every learner to be educationally literate and be transformed and developed in God fearing, healthy, productive and responsible individual.

MISSION

To upgrade the educational facilities of the school

To enhance the teaching proficiency and professionalism of the teachers

To obtain good support and cooperation with stakeholders

To foster positive organizational climate in the school
MERCEDES DAY CARE CENTER

A pre-school center situated at Calle Real just in front of Our Lady of Ransom Parish Church. It has two (2) classrooms with two (2) Teachers and has registered Eighty-four (84) Pupils in the year 2007.


Additional Details about the Barangay of Mercedes: Courtessy of Frankie Perez of Mercedes, Zamboanga City, Philippines